Rushil Zambare, 29 from Thane shares his inspiring fitness journey. You can share yours too!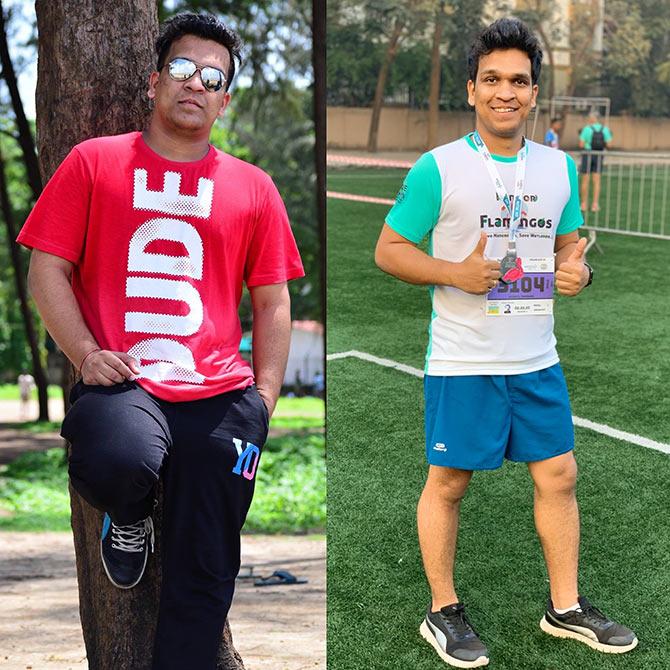 During college days, I weighed around 72 kg. But in 2012, I got a corporate job and slowly, things began to change.
There was very less physical activity and lot of eating.
I'm a foodie and used to blog on Instagram.com/eat_rey.
Although I was always interested in working out and running since childhood, I never took it very seriously till 2018.
I worked in Bengaluru for 1 year. I was away from family and had to often eat outside.
My weight was 90.3 kg.
I understood the importance of following a healthy diet and how home cooked food and calorie deficit diet was important.
During this time, I suffered from heart burn and felt lazy all the time.
I was being treated for Piles; the doctor had advised me to get it operated. That's when I understood that the human body is a temple and whatever you put inside is what will reflect.
Since then I follow the simple mantra: You are what you eat.
The transformation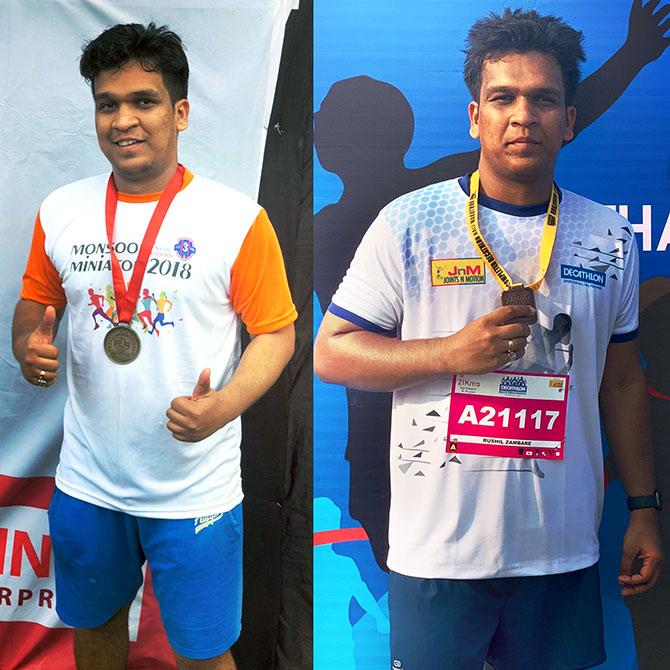 I started off with 5 km runs by participating in marathons. My first run took me 50 minutes and I could only run a part of 500 m that time. The remaining journey I completed by walking or jogging.
Gradually, I started dieting with the help of my dietician.
I do one 21 km marathon once in 2 months.
In November 2019, I started my fitness journey by joining cross fit. And that has helped me gain immense strength and maintain a positive attitude towards life.
With running, cross fit and by maintaining a healthy diet I have lost approximately 15 kg.
I currently weight 75.9 kg.
Staying healthy in lockdown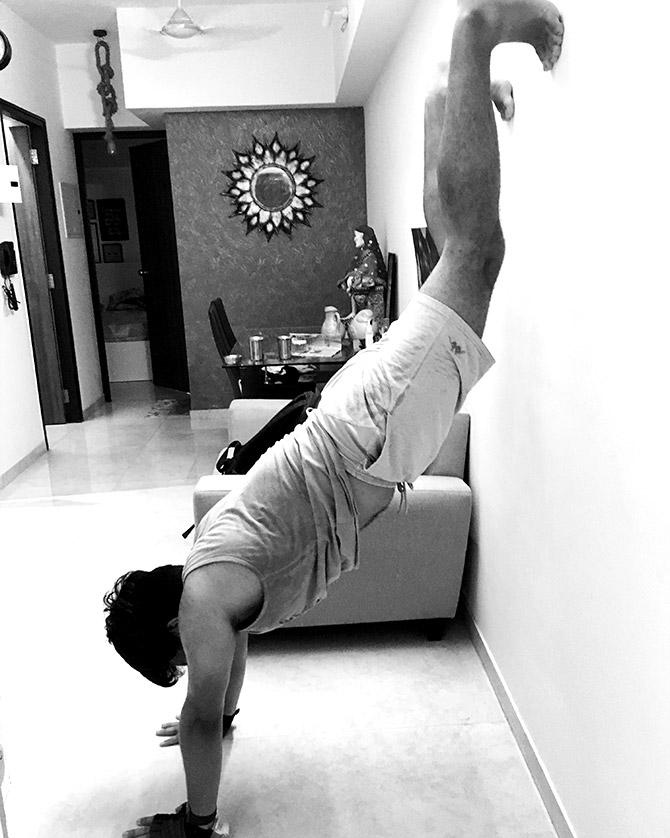 I have started doing home workout routine with my gym trainer.
Since 2 weeks I have started running at home. In two years, I have completed over 20 marathons -- starting with 5 km and gradually covering 10 and 21 km.
In the lockdown, I'm jogging 5 km thrice a week at my home along with the workouts which are saved on Instagram TV by my trainer in the morning around 7:30 am which involves cross fit and weight training.
Diet
I started my diet in the year 2018 with the help of my nutritionist. My diet is as follows:
I start my day with hot water, banana and elaichi before workout in the morning
Post workout: A glass of butter milk
Breakfast: Boiled moong or besan chilla
Lunch: Chapati, vegetables, dal and salad
Evening: Fruits and peanuts (8 to 10 nos)
Dinner: Chapati and vegetables, dal and salad
I avoid dairy products, packed and crunchy snacks, alcohol
Tips for readers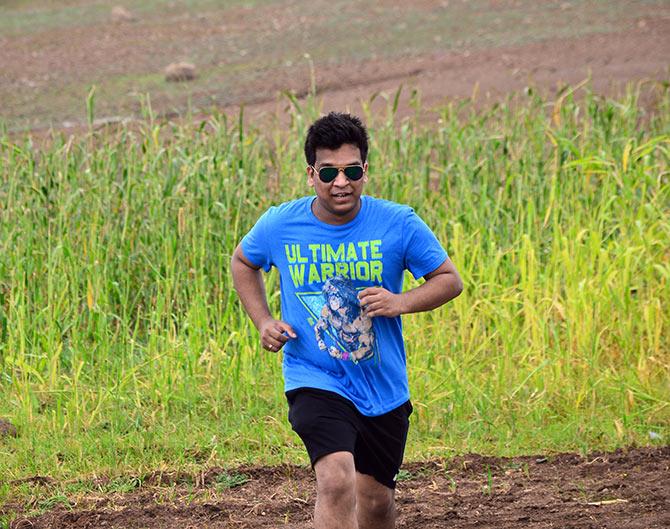 Start slow. This is not a race where you have to become fit in 3 months or a year.
Give yourself time; spend at least one hour a day and you will see the results.
Don't race and compare your progress with anyone.
---
READER INVITE
Have you recently lost weight or survived a serious health condition?
We want you to share your story with us. Tell us how you lost weight.
Share your diet plan, exercise tips, learnings and more.
Simply write to getahead@rediff.co.in (My Fitness Story) along with your NAME, AGE, LOCATION, along with a before and after photograph of your fitness journey. We'll feature the best responses right here on Rediff.com.