As the week draws to a close, it's time to wind down and enjoy some fabulous gin cocktails by mixologist Sonali Mullick from Hitchki, the resto-bar chain.
Go orange with the Genda Phool that blends marigold flowers with gin, lime and sugar syrup.
The fruity Gin-nie in a Bottle is sure to get your weekend started well. It is made by flaming gin with mace and dill leaves.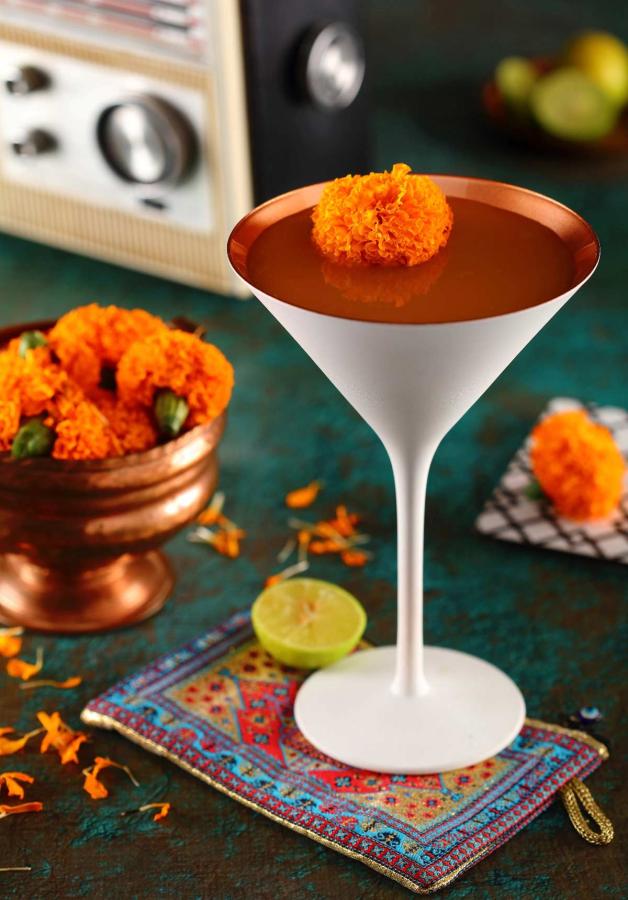 Genda Phool
Serves: 1
Ingredients
60 ml gin
6 orange marigold flowers + 1 for the garnish
15 ml lime juice
20 ml sugar syrup
100 gm ice + for serving
A cocktail shaker
A martini glass or a hurricane glass, a curvy, tall glass that looks like a vase
Method
Muddle or mix the marigold flowers in a shaker with all the other ingredients,
Give it a good shake.
Double strain the contents and pour it into the glass.
Garnish with ice and a marigold flower.
---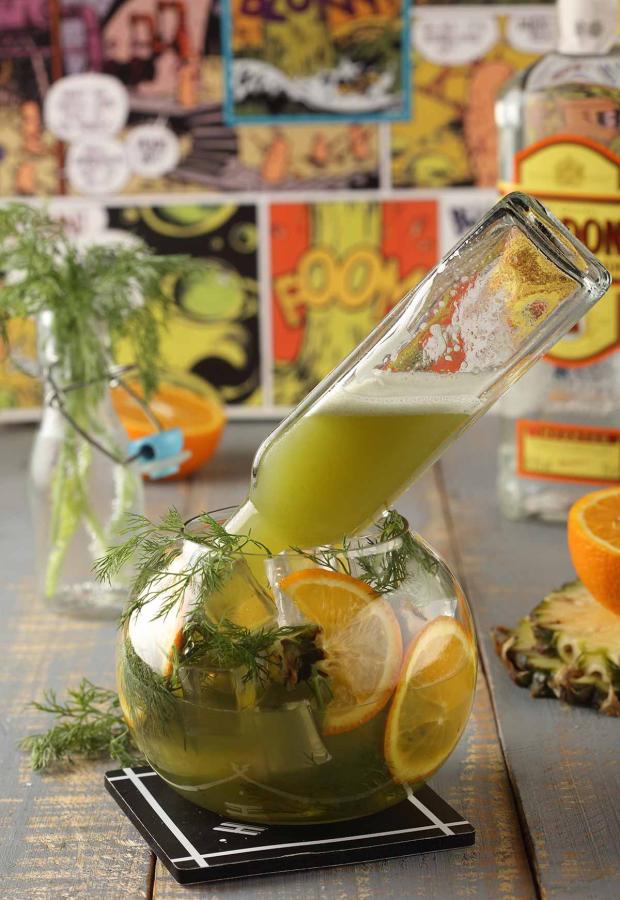 Gin-nie in a Bottle
Serves: 1
Ingredients
90 ml gin
20 ml sugar syrup
20 ml lime juice
20 gm dill leaves + extra for the garnish
2 gm javitri or mace, a spice similar to nutmeg
10 Malta orange slices, for the garnish
10 pineapple slices, for the garnish
25 ml cantaloupe syrup, a cocktail mixer, available online
100 gm ice + for serving
A fishbowl glass + 180 ml bottle (please see the pic above)
A cocktail shaker
A flameproof pan
Method
Place a heavy-bottomed flameproof pan over medium heat.
Add the dill leaves, mace and gin.
Turn the heat to maximum and flame it.
Lower the heat and add the pineapple juice.
Take off heat, cool and transfer the contents of the pan into a cocktail shaker.
Add the cantaloupe syrup, lime juice, sugar syrup and ice. Shake well.
Double strain the mixture into a 180 ml bottle.
Fill a fishbowl glass with ice, orange slices, pineapple slices and dill leaves.
Tilt the 180 ml bottle upside down inside the fishbowl glass.