These pics will bring back fond memories of your childhood.
Miniature cook Burcu Celenoglu Aydin from Istanbul has been cooking miniature versions of popular Turkish dishes in a tiny kitchen with a working stove and range of utensils.
Through her project titled Mini Turkish Cuisine, she cooks dishes in a small-sized kitchen and documents it with the help of her husband Anil Aydin.
Take a look at some pics from her kitchen.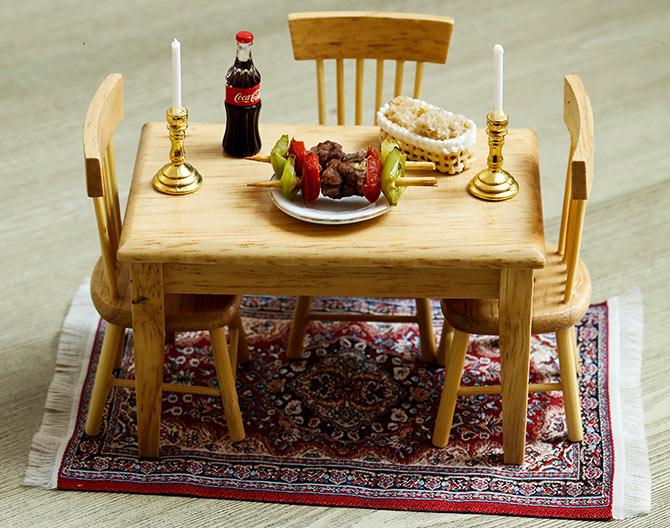 The table is set for three! The dining table has meat skewers, a bottle of Coca Cola and some bread.
All photographs: Murad Sezer/Reuters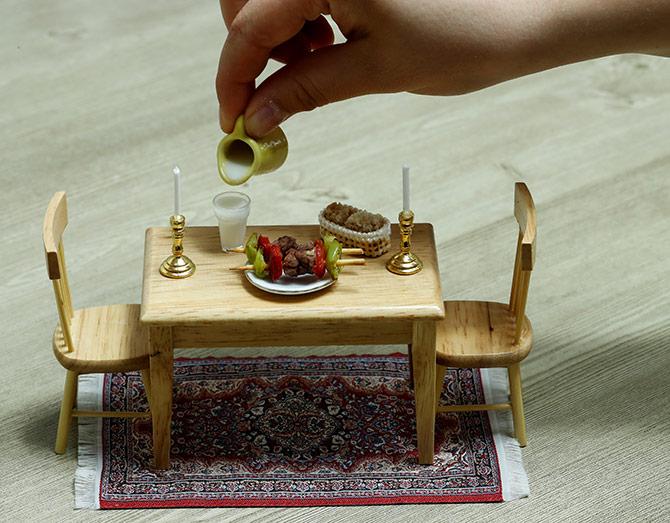 These are not mere props! They are indeed edible food.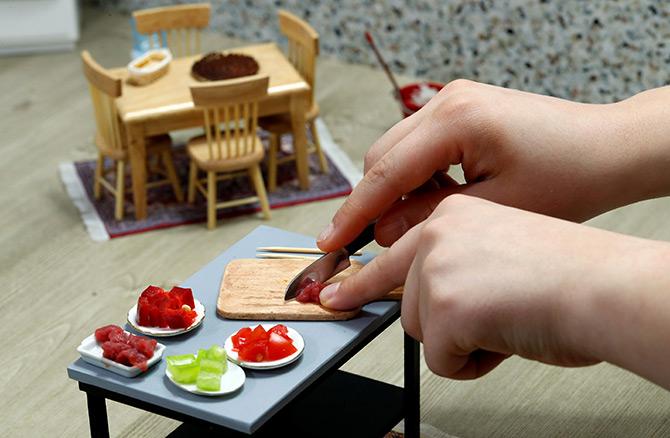 When Burcu prepares a meal, she actually using real ingredients and cooks in a miniature oven.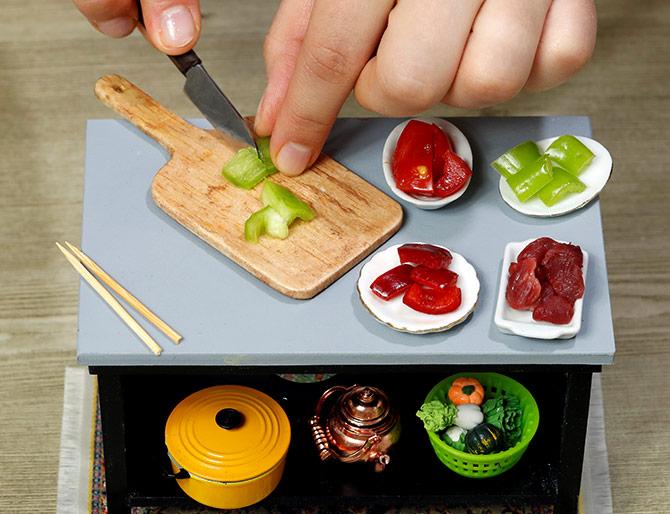 The preparations begin with cutting the meat and veggies.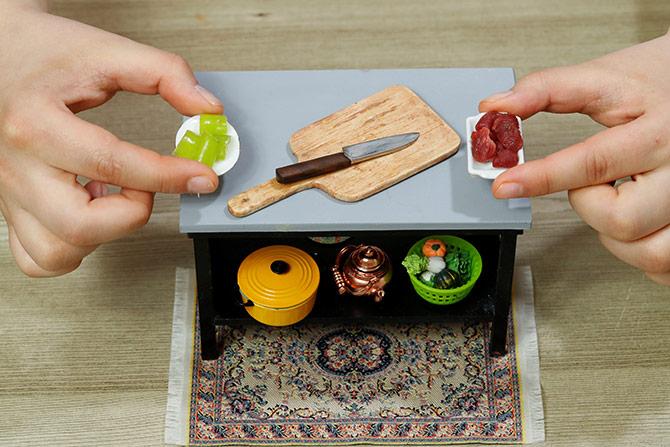 The challenge is to ensure that the veggies and meat are cut into tiny pieces that will easily fit into the cooking pots.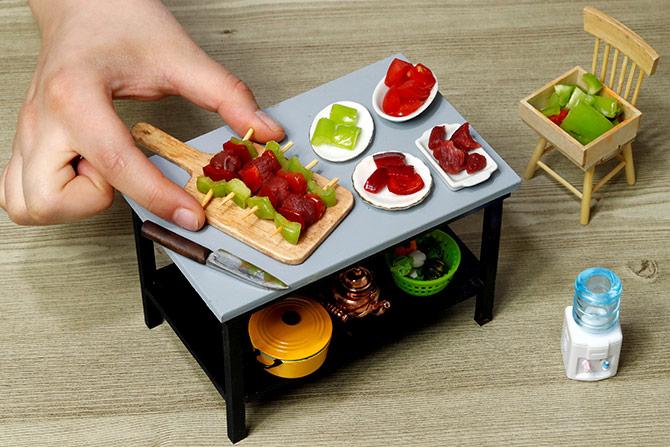 The meat skewers are ready to be placed in the oven.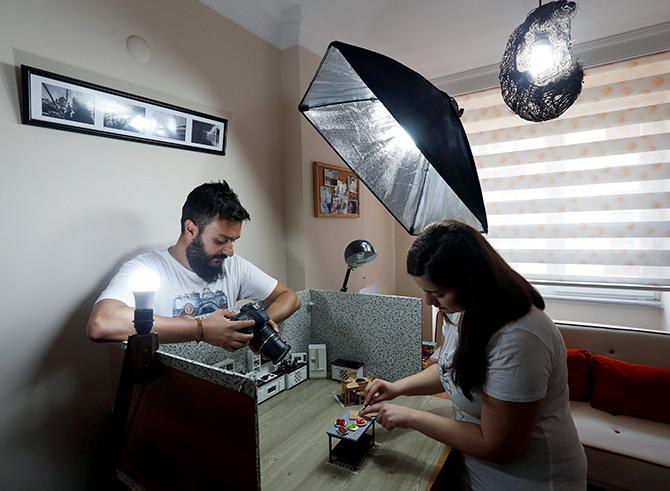 Burcu's husband Anil Aydin, a videographer, has been documenting her experiences.
Here he films his wife as she prepare a dish at her mini kitchen.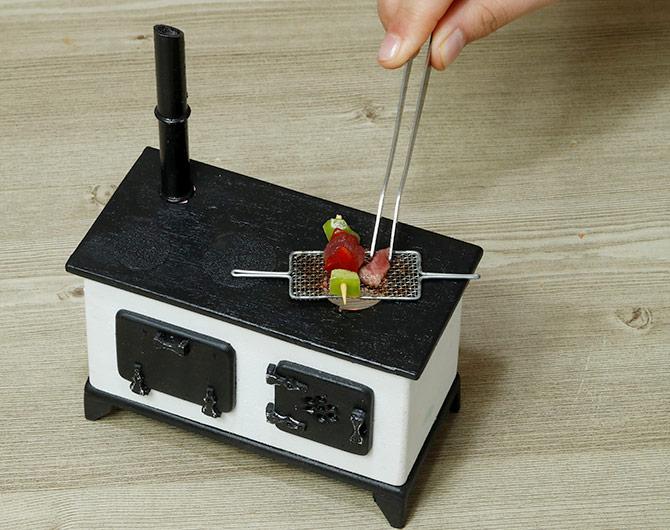 If you look closer, you'll notice a tiny spark coming from the oven to show that it is lit. The couple try their best to ensure that they don't compromise on the taste.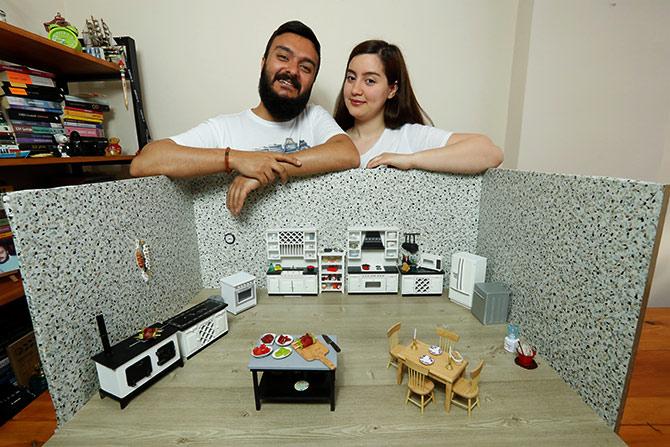 Anil and his wife pose with their mini kitchen in Istanbul. They have turned a room in their house into their studio.