Mixologist Naveen Kotyankar from Mumbai's Um Doiss Tres shares cocktail recipes that are perfect for summer.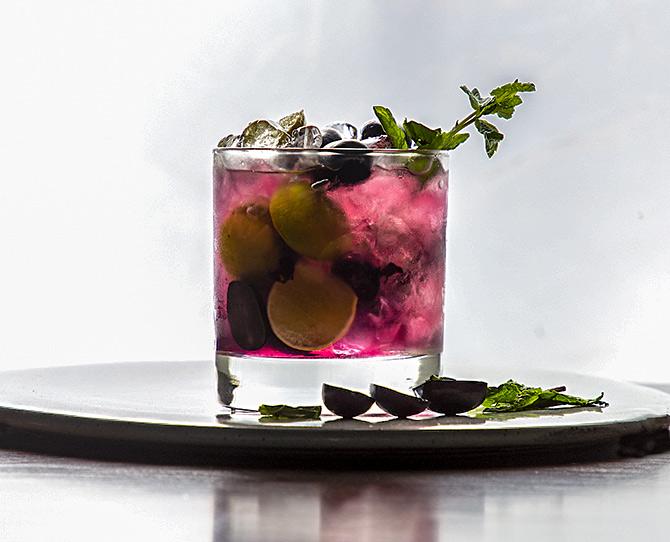 Black Grape and Black Currant Mojito
Ingredients:
12 to 15 nos fresh black grapes
2 lime wedges
Fresh mint leaves
60 ml white rum
15 ml black currant liqueur
Method:
Muddle fresh mint, lime wedges and black grapes using a muddler. Add a cup of cracked ice.
Add white rum and black currant liqueur. Mix well using a bar spoon. Pour into a rock glass. Garnish with grapes and mint.
---
Nutmeg Malta Martini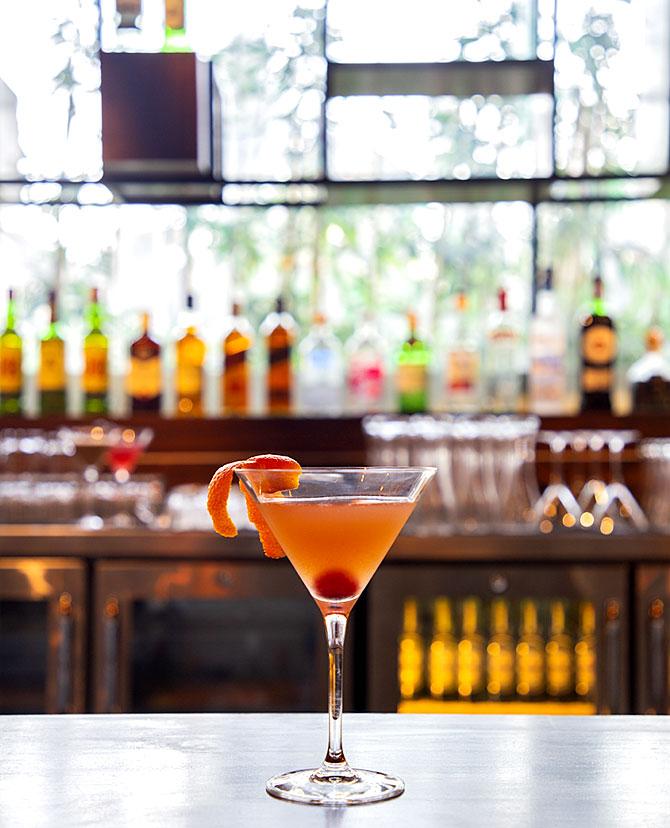 Ingredients:
60 ml Gordon's gin
60 ml nutmeg fruit juice
45 ml freshly squeezed Malta orange juice
10 ml lime juice
Method:
Shake all ingredients in a cocktail shaker and double strain into a chilled cocktail glass. Garnish with orange peel and Maraschino cherries.