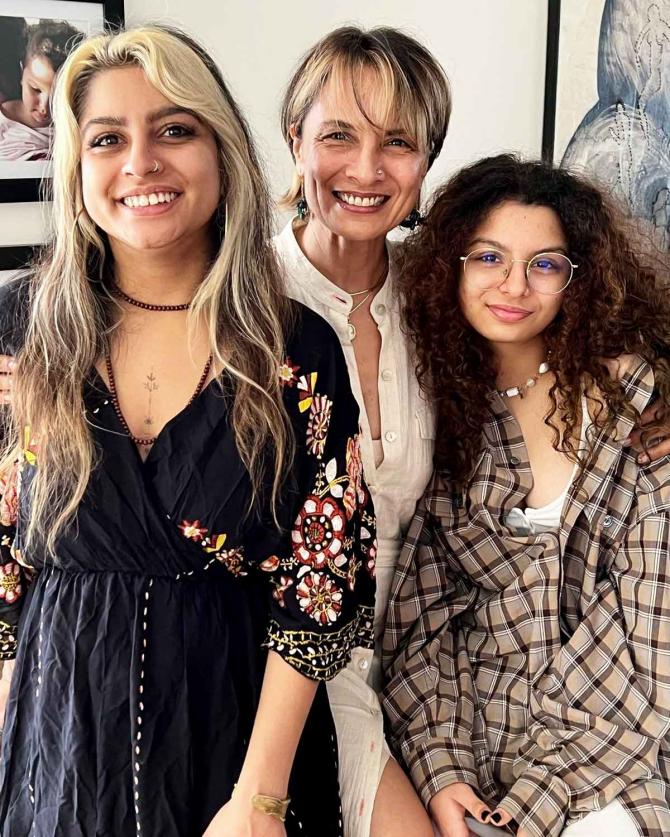 Greasy scalp?
Frizzy hair?
Split ends?
Summer is never very kind to your hair.
Let star hairstylist and co-founder of B Blunt India Adhuna Bhabani come to the rescue with her haircare tips.
"The heat outside is unbearable. Hence there are a couple of things that one will need to look after," Adhuna tells Rediff.com's Mayur Sanap.
"Maintain a healthy scalp and hair. You can do it by using a ritualistic shampoo and conditioner approach. If you shampoo and condition your hair every second or third day, depending on your lifestyle, what you do, and the length and texture of your hair, it will help take care of your hair.
"The other option is to regularly trim your hair. That helps to prevent damage and split ends."
If given a choice, what would she choose: Hair moisturiser or an oil?
"Moisturiser! Any day of the week," she offers adamantly.
"The nature of oil is such that it sticks in the hair. So, in order to remove it from the hair after oiling, you have to shampoo so aggressively that most moisture gets washed out."
"Alternatively, you can also use a professional product that is formulated particularly for a specific hair length, density or texture."
She also recommends "A haircut every six to eight weeks".
Is there any hairstyle that she feels needs to disappear in 2023?
"I'm fed up with seeing all the boys with a big quiff (hair brushed upwards and/or backwards) at the front of their heads. It's been there for years and that needs to go!"
If not a hairstylist, Adhuna reveals she would have been in show business. "As a child, I had aspirations to be on stage. I was always in school productions and singing and all of that."