We asked you, dear readers, to tell us how you are preparing yourself for the dark economic days ahead.
Avik Chowdhury, founder of Bignify, an IT start-up, gives us these tips: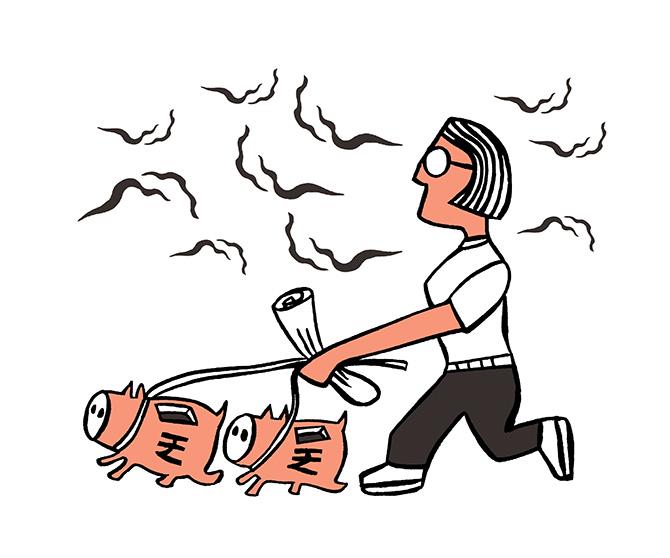 Like everyone else, I am stressed about this Black Swan event called COVID-19.
However, I also feel comfortable because I have been taking precautionary measures towards such unforeseen events for over 15, 16 years.
I have tried different businesses in the last 3-4 years which may not have compensated with my last salary. But in terms of strategies, I have depleted little of my capital.
Here are some things I did that I hope will work for you:
1. Save
I always saved and saved a lot. Not a percentage or earning but as much I always can.
I would spend only when necessary.
Initially when my salary was Rs 20,000 a month, I would save Rs 1,000. I used to pay Rs 9,000 as rent while other expenses took up the rest of my earnings.
When my salary increased to Rs 3.5 lakh, I used to spend approx Rs 1 lakh a month. I'd pay Rs 40,000 as rent with a growing family here. But, I always saved enough money.
I had this habit of having a kitty to sustain for at least 2-3 years if required.
2. Channelise savings to investments (some forced)
I would always put the money I saved into equity mutual funds -- mainly through the SIP route.
This helped in swelling my savings over a period of time.
When I need to touch my investments (converted from savings), I don't feel down and out.
3. Never stagnate
I have gone through tumultuous 4-5 years, but I have never depleted my capital too much.
Whenever I turned to my savings or investments, I went out of the way to get some work and income to replace it.
There were times when I lost my job and had no fixed income.
I immediately started a no capital service business -- I sold some services and got some money back in.
All of you have some skill which you can put to good use during these times.
4. Get back up
Get back up to what you were doing quickly.
We all fall, but we need not stay there.
Keep trying. Put in major action.
With this, max you can be down for a year or so. Then everything will be back to normal or better.
---
How are you financially preparing for the dark days ahead?
Please share your plans with us at getahead@rediff.co.in. Do share your name, age and profession with us. Please mention MY POST-COVID FINANCIAL PLAN in the subject line.