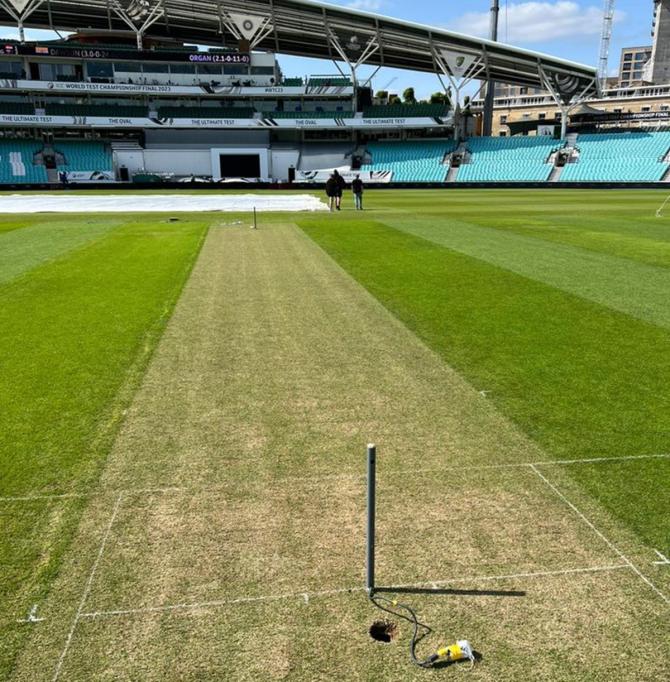 Dinesh Karthik has arrived in London to fulfill his commentary duties for the World Test Championship final between India and Australia, set to commence on Wednesday.
DK offered the first glimpse of the pitch that will be used for the clash between these two Test cricket powerhouses.
'Two days to go for the #WTCFinal and this is how the pitch looks like. What is your playing XI gonna be?'DK tweeted.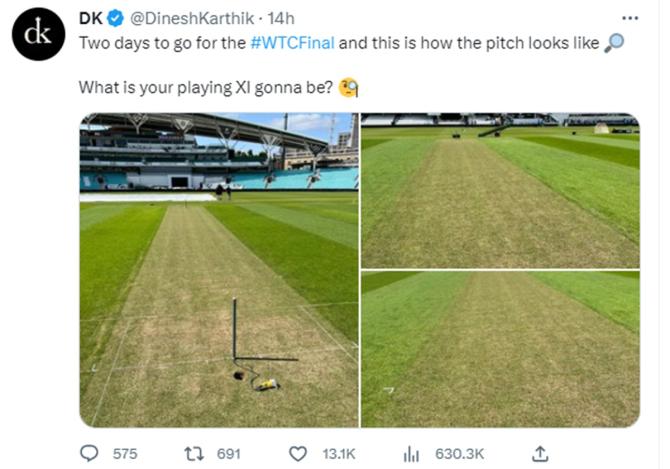 The surface displayed a cover of lush green grass, although it is worth noting that there are still a day remaining until the game begins.
DK will join Sunil Gavaskar, Kumar Sangakkara and Ravi Shastri among others in the commentary box for the WTC final.