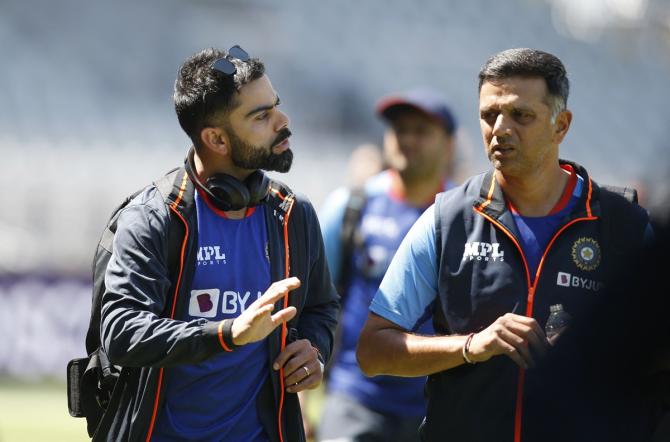 Virat Kohli added another feather in his cap on Sunday as he became the sixth and the fastest batter to score 25,000 runs across formats during the second Test against Australia, which India won by six wickets, at the Arun Jaitley stadium in Delhi.
On Day 2 of the Test, his food delivery video was the talking point as much as the way he was dismissed.
Fans were quick to point out that it was Ram's Chole Bhature that animated Kohli.
Following India's victory, Head Coach Rahul Dravid was asked by Star Sports Anchor Mayanti Langer about the moment with Kohli.
When Mayanti asked if it was indeed Chole Bhature. Dravid burst out laughing and replied, 'It was not Chole Bhature, it was Chole Kulche. He was tempting me with it. I said, "I'm 50 years old! I can't handle so much cholesterol anymore".'