Air India Express and AirAsia India have moved to a unified reservation system, whereby passengers can make bookings for both airlines through an integrated website.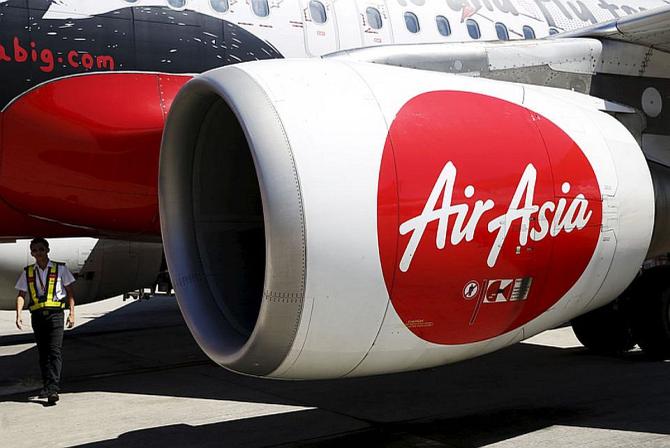 The move is part of the ongoing process of merging AirAsia India with Air India Express.
The combined entity will focus on leisure-oriented and price-sensitive markets.
On March 27, the two airlines moved to a single, unified reservations system and website, and adopted common social media and customer support channels.
This migration, which largely involved Air India Express migrating to the systems used by AirAsia India, confers significant capability and efficiency benefits for the airline and passengers, a release said on Tuesday.
The development comes five months after AirAsia India was fully acquired by Air India, and three months after both AirAsia India and Air India Express were placed under a single CEO.
"Passengers are now able to make and manage bookings, and check-in to AirAsia India and Air India Express domestic and international flights, on an all-new integrated website airindiaexpress.com," the release said.
In the coming months, the release said the two airlines will continue integrating other internal systems and eventually, their air operating permits and regulatory posts.
According to the release, the integration of Air India Express and Air India will bring revenue, cost and operational benefits through broader adoption of each airline's best practices, systems and routes, and confer greater economies of scale.
"The new Air India Express will focus on leisure-oriented and price-sensitive markets while improving connectivity between key domestic cities and Air India's fast-expanding international network," it added.
Air India CEO and MD Campbell Wilson said the integration of the core reservations and passenger-facing systems of Air India Express and AirAsia India marks a significant milestone in the Air India Group's transformation journey.
"This new Air India Express, operating both domestically and internationally using systems optimised for low-cost airlines, gives the Group a much stronger LCC (Low-Cost Carrier) platform," he added.
AirAsia India flies to 19 domestic destinations while Air India Express operates to 14 international destinations from 19 Indian cities.
Last year, Tata Group acquired Air India along with Air India Express and a 50 per cent stake in ground handling firm Air India SATS Airport Services Pvt Ltd (AISATS).
Tata Group has four airlines -- Air India, Air India Express, AirAsia India and Vistara.
© Copyright 2023 PTI. All rights reserved. Republication or redistribution of PTI content, including by framing or similar means, is expressly prohibited without the prior written consent.