Home > Cricket > The Cup > Stars we spotted


Spotted: Pathan, Sachin and Jayawardene

April 17, 2007

Reader Swapnil sent us these pictures from New Jersey.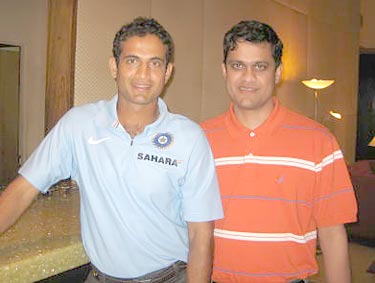 'I, along with a few friends, had been to Trinidad for the initial round of the India games. We met and chatted with all the India players in their hotel before the India-Sri Lanka game. The pressure of the high profile and must win match was visible on most faces -- and that counteracted my earlier belief that these players are more than mere mortals and are oblivious of fan expectations,' writes Swapnil.
'Here is my picture with Sachin Tendulkar, Irfan Pathan and Sri Lanka captain Mahela Jayawardene(one of the most humble celebrities I have ever met).
'It is obvious that India had a one off day against Bangladesh that caused their early exit from the tournament. I hope that the team makes amends when they tour Bangladesh next month, nothing less than what the West Indies did in India after their 1983 World Cup loss to Kapil Dev's team.'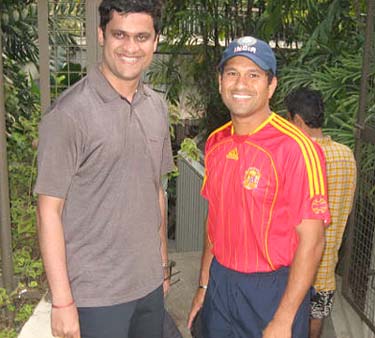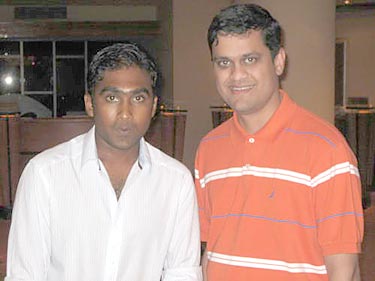 If you encounter your favourite cricket/sports personalities, please send the photograph or video to sportsdesk@rediff.co.in. We will feature the best images or videos right here on Rediff Cricket or Rediff Sports.