Jhadhav's family basks in Arjuna glory
Faisal Shariff
It is a victory of the spirit. The spirit of hope.
A young man fighting for his father's honour; a widow for her husband's pride.
Khashaba Jhadhav, the first and one of three Indians to win an individual medal at the Olympic Games, was nominated for the 2001 Arjuna award for lifetime achievement last week. Seventeen years after his death, Jhadhav, who won a bronze at the 1952 Helsinki Olympics, was finally selected for the prestigious sports honour by the Government of India, for outstanding contribution to Indian wrestling. But it was only after enormous efforts by his son Ranjit.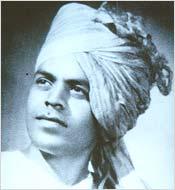 "I feel proud that my father has finally received what he deserved. It is a shame that it took so many years and countless visits to politicians before my father was included in the Arjuna awards list," said his son, from his residence at Goleshwar village in Karad taluka, near Satara, Maharashtra.
Getting the government to recognise Khashaba's achievements was a daunting task..His son and wife first had to run from pillar to post to lobby for the Chhatrapati Shivaji award, Maharashtra's highest sporting honour, which was posthumously presented only in 1994 after repeated representations to the then Maharashtra sports minister.
With recognition from the state government, the family then set out to pursue the Arjuna award. "My father should get the Arjuna award because he deserves it. I will try and get the Arjuna award awarded to my father," Ranjit had said on the eve of the Sydney Olympics last year.
Now, almost half a century later, his efforts have paid off.
Today, Goleshwar village is aglow for the second time. The man who put it on the world map has received his due.
In its moment of triumph, the family has not forgotten those who helped trigger their pursuit, and thanked local journalists, corporators and all who made the award possible.
Ranjit now has another task -- to revive the sport in the country. With the wrestling federation being derecognised by Federal Sports Miinister Uma Bharti, wrestling seems to have lost its appeal in the country it thrived in.
"I will revive the sport in the country; in my own small way, I will make a contribution to the sport," he says.