November 30, 2011
IN PHOTOS: Hillary Clinton arrives in Myanmar, makes history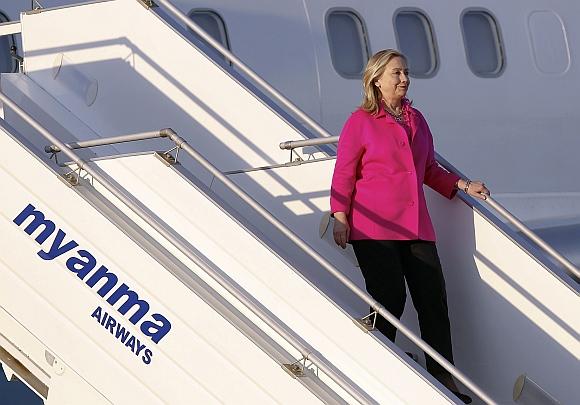 The BBC reports that United States Secretary of State Hillary Clinton arrived in Burma on Wednesday, on the first visit by such a senior American diplomat in 50 years.
We will kill Americans, JuD spews venom over NATO strikes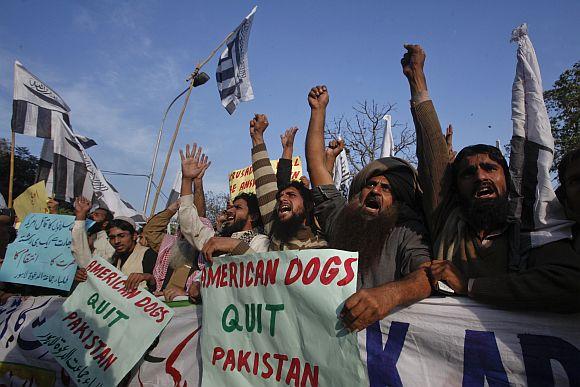 Spewing venom, leaders of the Jamaat-ud-Dawah, a banned group blamed for the 26/11 Mumbai attacks, have vowed to convert Pakistan into a "Taliban state" and to train youths to wage jihad against the United States and India.
DO NOT sit on funds meant for UP's Muslims, Mayawati tells PM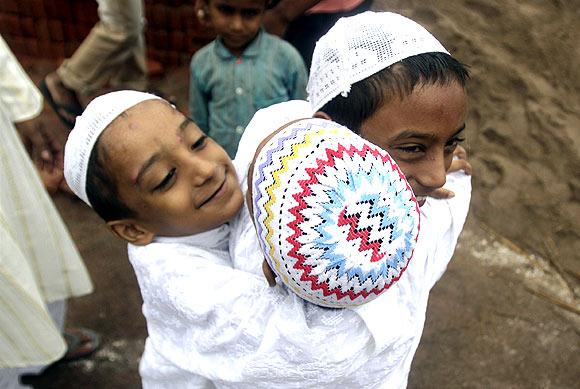 In an obvious move to woo the minorities ahead of the 2012 state assembly elections, Uttar Pradesh Chief Minister Mayawati has shot off yet another letter to Prime Minister Manmohan Singh, to draw his attention to withholding of funds earmarked for the welfare of minorities and Other Backward Classes by the central government.
Time to review relations, Pakistan's Khar WARNS US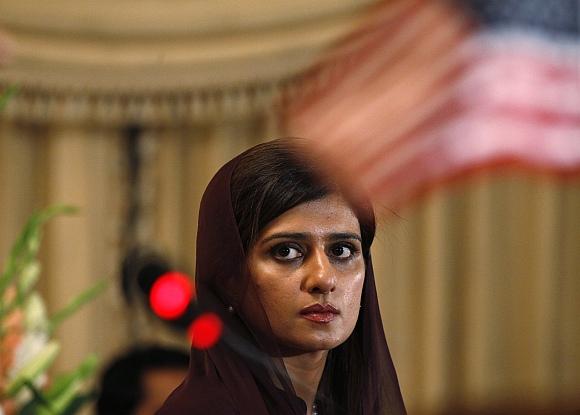 With a deadly North Atlantic Treaty Organisation air raid sparking outrage in Pakistan, Foreign Minister Hina Rabbani Khar has said it was time for the country "to review its relations" while demanding "complete clarity" from the international community on Islamabad's sovereignty.
In PHOTOS: Iran's missile base DESTROYED in accident?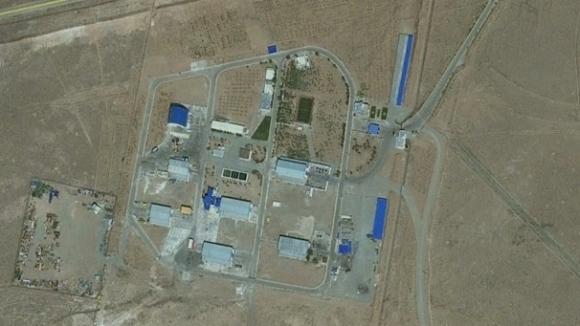 Iran's military base, believed to house the country's missile research facility, was totally obliterated by a recent deadly explosion when the technicians were at the final stages of testing a long range missile, apparently capable of carrying nuclear warheads.
World Bank hails India's advances in preventing HIV/AIDS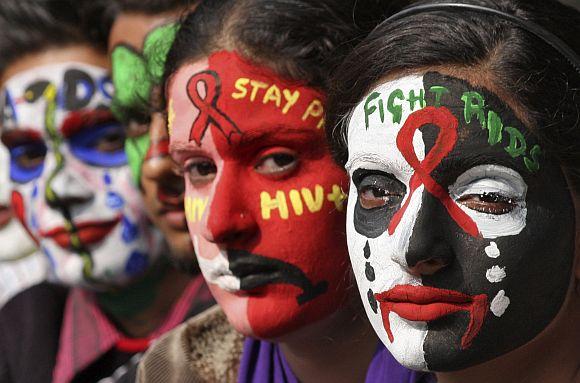 On the eve of World AIDS Day 2011, the World Bank has released groundbreaking new evidence from India that demonstrates major advances in the understanding and prevention of HIV/AIDS of up to 3 million HIV/AIDS cases.
Are Chinnaswamy and Jama Masjid terror cases interlinked?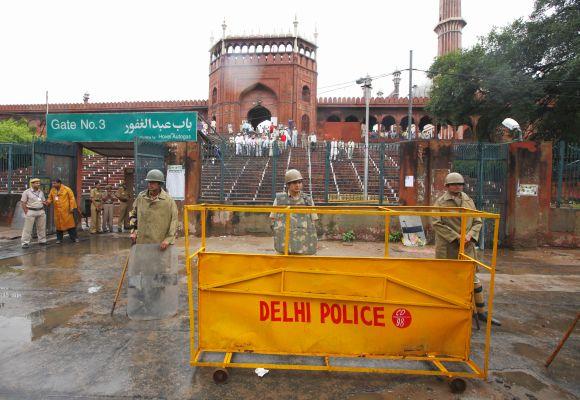 Were the Chinnaswamy stadium blasts in Bengaluru and the Jama Masjid firing in Delhi in any way connected? It has been ascertained that the terror incidents are inter linked to the extent that it was the Indian Mujahideen which carried out the attack, reports .
US asks Pak not to boycott Afghan meet over NATO strike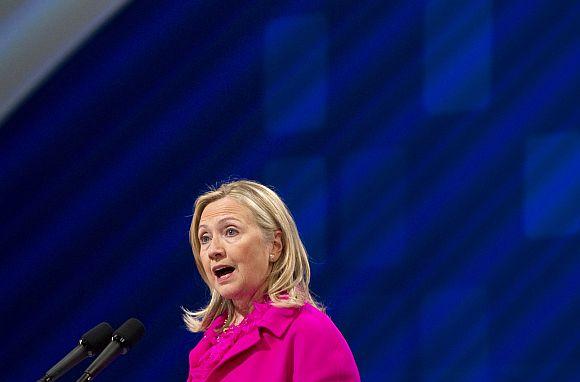 The United States asked Pakistan to reconsider its decision to boycott an international conference on Afghanistan in Bonn next week, saying it is in Islamabad's interest and that its participation was "very important" for the future of the war-torn country.
Indians love to DEBATE just about anything: John Kerry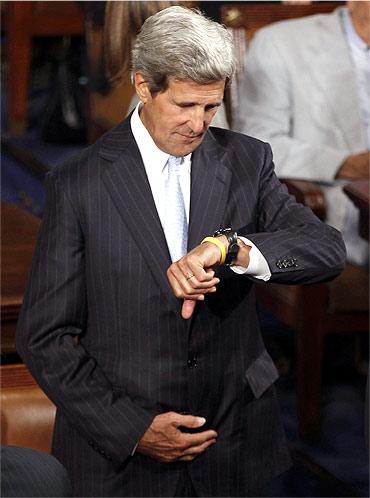 India is "a powerhouse" in today's world and indispensable to "the conduct of global affairs", believes Senator John F Kerry, chairman of the powerful Senate Foreign Relations Committee and erstwhile Democratic presidential nominee in 2004.
Rewind: BEST images in the last 24 hours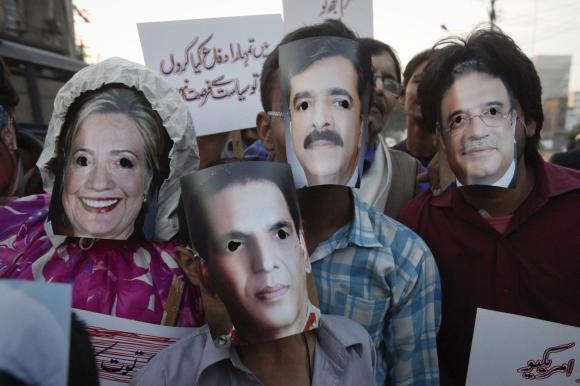 Presenting some of the most scintillating pictures from around the globe in the last 24 hours
Mullaperiyar dam: An unimaginable disaster waiting to happen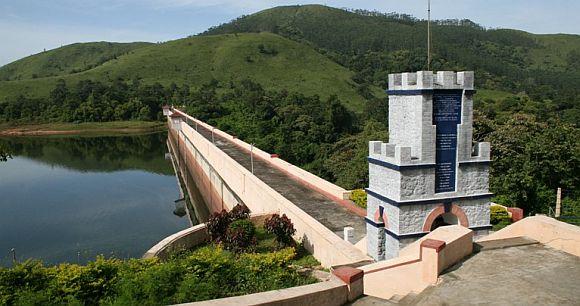 If an earthquake causes the dam to collapse, it can threaten the lives of 3.5 million people downstream. The issue needs to be looked at as a national problem, not as a dispute between two states, says
Six events we OVERLOOKED in 2011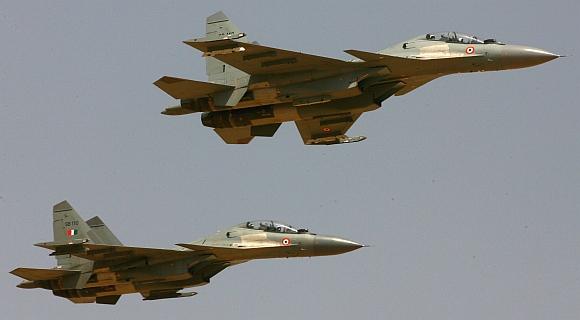 Pakistan's "secret war" - separatist movement in Baluchistan province - and the military build-up by India has been ranked high by the prestigious Foreign Policy magazine for events and trends that were overlooked this year, but may be leading the headlines in 2012.
PHOTOS: China's aircraft carrier out for weapons check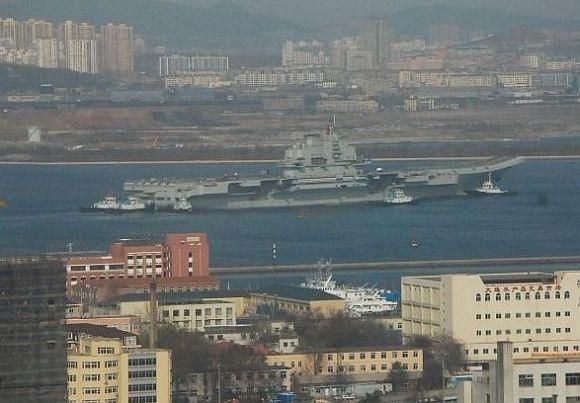 China's first aircraft carrier has commenced its second sea trials in the Pacific Ocean to test its deck for fighter landings as well to check its weapons systems, ahead of its likely deployment next year.
India goes shopping for a new assault rifle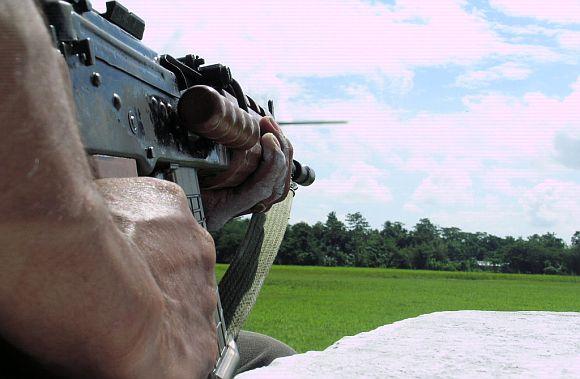 reports on the defence ministry's decision to seek a long-pending replacement for the INSAS assault rifle for its troops
A Nobel laureate salutes another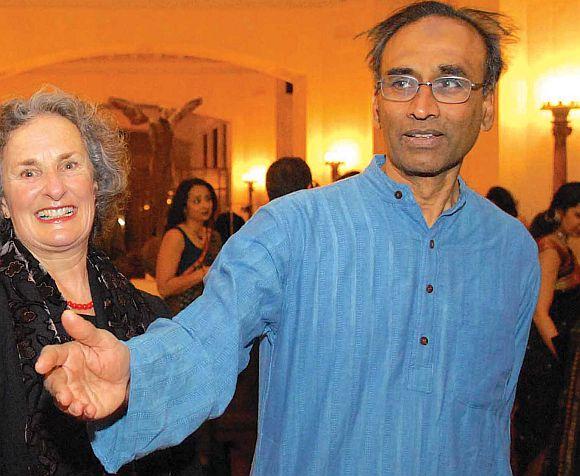 In the fourth part of the series on Dr Har Gobind Khorana, who passed into the ages on November 9, 2009 Chemistry Nobel winner Dr Venkatraman Ramakrishnan shares his memories of the great scientist.
In PHOTOS: British embassy in Iran stormed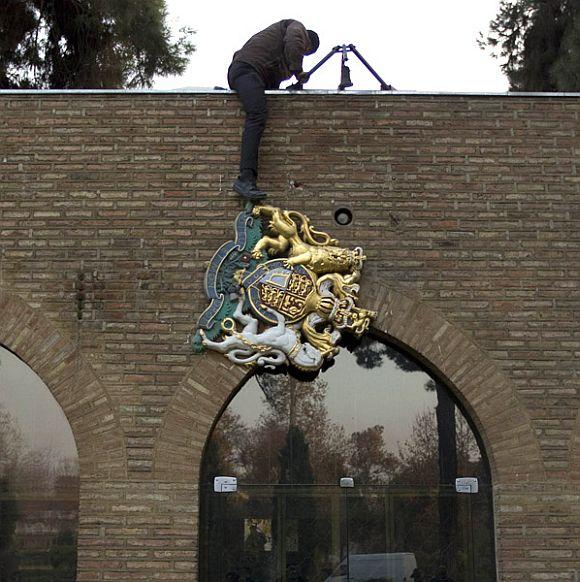 Iranian students stormed British diplomatic sites in Tehran on Tuesday, bringing down the Union Jack flag, burning an embassy vehicle and throwing documents from windows in scenes reminiscent of the seizing of the US compound in 1979.
November 29, 2011
Hazare threatens ANOTHER fast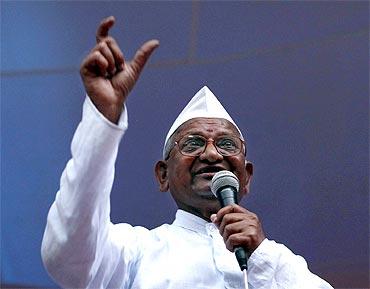 Putting the government on notice on Lokpal issue, Anna Hazare on Tuesday threatened to go on an indefinite fast in Delhi from December 27 while terming that the draft report by Parliamentary Standing Committee as a "betrayal" of countrymen.
Opposition should help in passage of Lokpal Bill: Sonia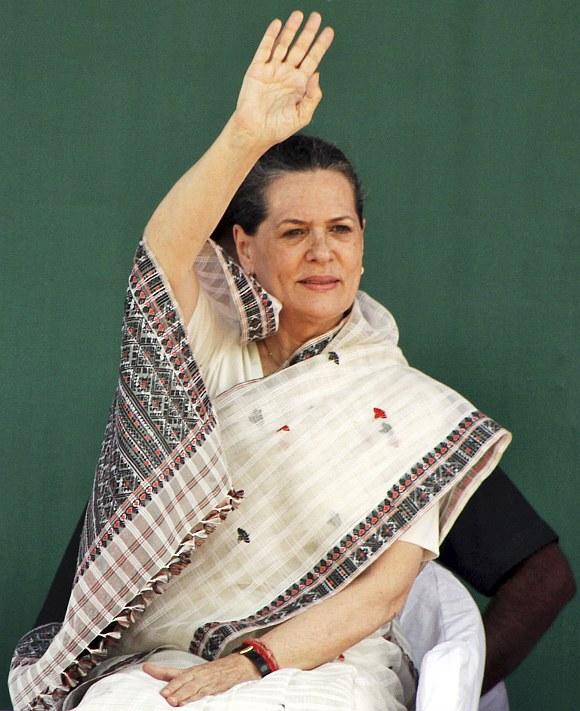 Calling corruption a "plague", Congress President Sonia Gandhi on Tuesday said the government was committed to eradicating it and hoped that the opposition will help in passage of anti-graft measures including Lokpal.
Why China should take 'pushy' India seriously from now on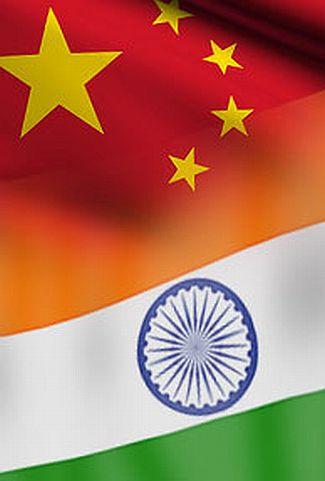 China must start taking an of late "pushy" India seriously as it has strategically placed itself in the United States-China face-off to gain maximum benefits, a leading official newspaper has said.
At 2G court: Greetings for Kani, anxious moments for others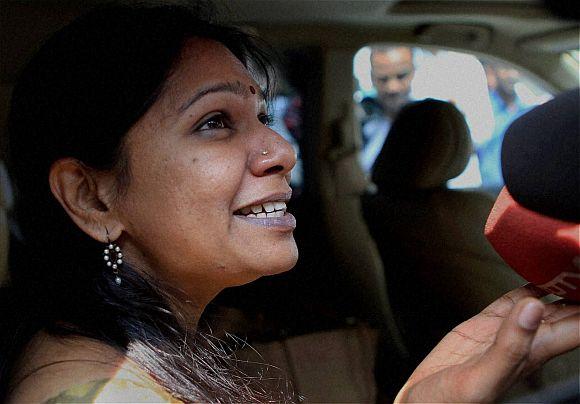 While DMK MP Kanimozhi will walk out of Tihar after being incarcerated for nearly six months, the anxious wait for bail continues for many other high-profile accused of the 2G scam, says
This Indira fought for dignity of human beings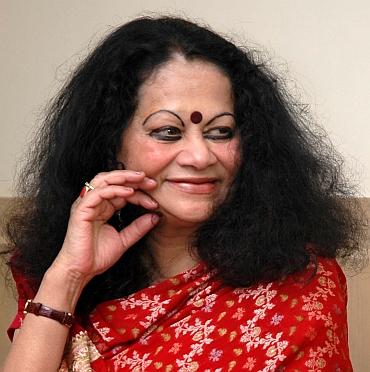 Writing under the shadow of the three-decade long insurgency in Assam, litterateur Indira Raisom Goswami wielded the pen not only to highlight the issue of violence but also took the initiative of persuading the banned United Liberation Front of Asom to come to the negotiating table.
We are NOT afraid of our NGOs being investigated: Kejriwal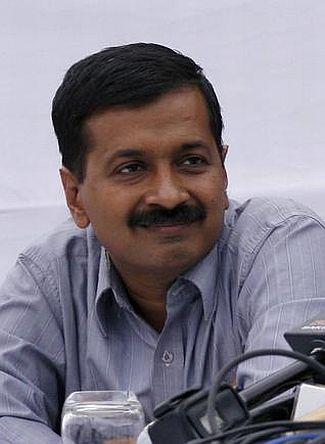 Team Anna on Tuesday expressed disappointment over the exclusion of lower bureaucracy and the Criminal Bureau of Investigation's probe wing from under the Lokpal's purview in the draft report of Parliamentary Standing Committee, but opposed bringing private NGOs and the media under its ambit. Reacting to the panel's draft report, activist Arvind Kejriwal sought to remind the government of the Parliamentary resolution that led to Anna Hazare ending his fast on August 28.
NATO attack puts Pak-US ties in deep freeze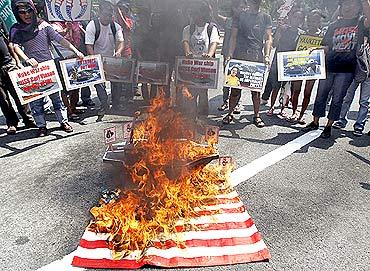 Islamabad's cooperation is crucial to ongoing American successes in the Pak-Afghan border region, but the fragile bilateral ties don't leave much room to be undermined by disruptive developments such as the latest NATO attack, says .
FDI row: Desperate finance minister, helpless party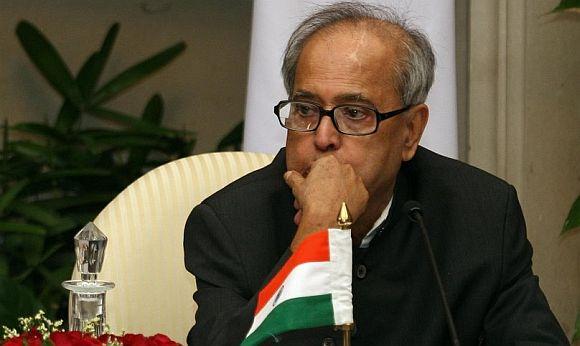 Finance Minister Pranab Mukherjee may be right in pushing for FDI in retail because reports have been pouring in, indicating that the economic downturn in India and abroad will worsen in coming weeks. examines the politics behind the government's decision.
Hindus in Pakistan: The nowhere people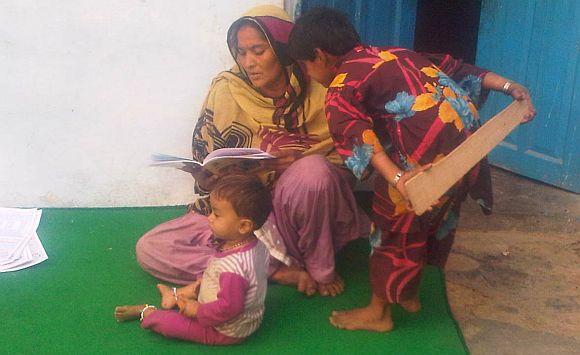 visits a tent camp in New Delhi where Hindu refugees from Pakistan try and start a new life.
Are we prepared to meet a Chinese challenge?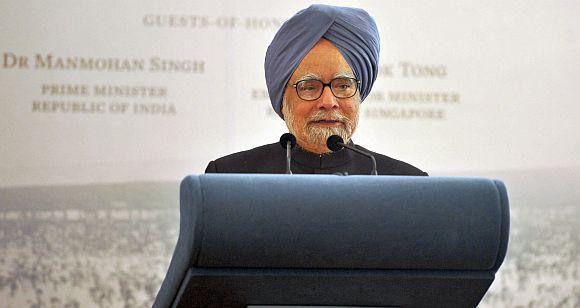 analyses whether the grandiose posturing of India's political leadership against China in the last few weeks is at odds with the present realistic capabilities of its armed forces.
26/11: What outcomes do we want?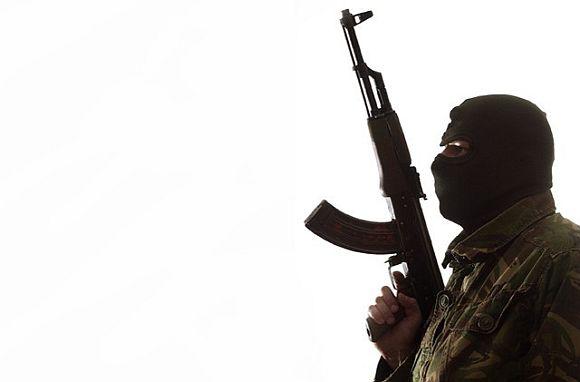 Three years after the attacks on Mumbai on 26/11, we have to ask ourselves: Are we any better off? What lessons did we learn? Can we prevent an attack or cope with it better today?
Corporates, media in; PM, judiciary out of Lokpal purview?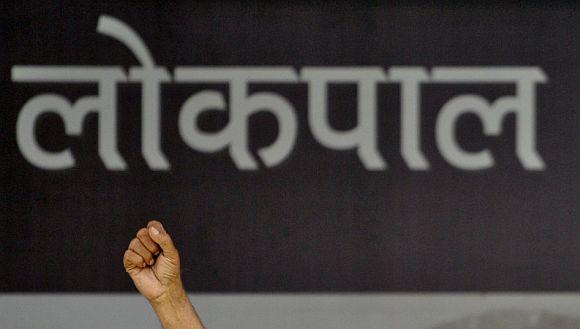 The Parliamentary Standing Committee going into the Lokpal Bill has recommended keeping the judiciary and the MPs' conduct in the House out of its purview and rejected the demand for hiving off the anti-corruption wing of the Central Bureau of Investigation to come under its jurisdiction.
November 28, 2011
FDI rage: Options before an isolated UPA government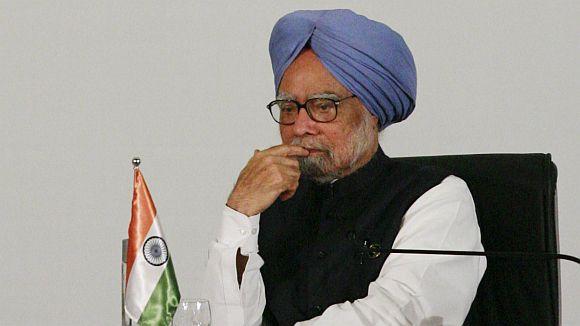 With Parliament paralysed for the fifth day running and no business being transacted, Prime Minister Manmohan Singh is under pressure to partially rollback the Foreign Direct Investment in retail, which was approved by the Union cabinet last week.
Dr Khorana: 'A loving father, a caring mentor'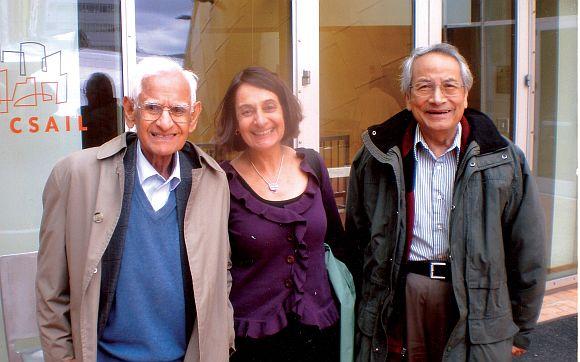 Nobel laureate Dr Har Gobind Khorana, who passed into the ages on November 9, took pride in mentoring younger scientists. At the same time, he ensured that his work didn't sideline his family life, reports.
Jigna Vora lied about phone calls to Rajan: Police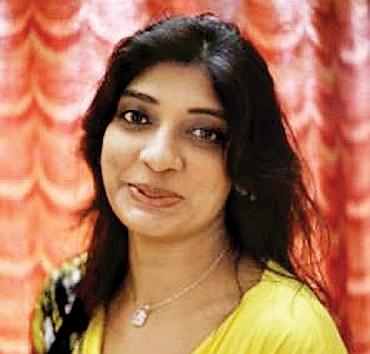 Journalist Jigna Vora, arrested in the murder of senior crime reporter J Dey, invited the
NSG, the forgotten 26/11 heroes: Govt planning downsize?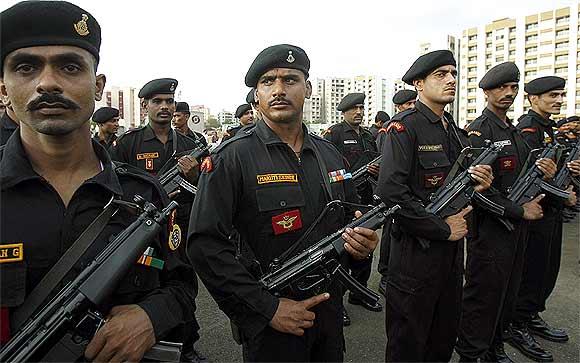 The 26/11 attacks catapulted the National Security Guards to the superhero status. But today, three years after the attack, the Black Cats have become the forgotten heroes. The government is contemplating downsizing the force of 5,000 to 2,500. With most of the commandoes on VVIP duties only a few will be left for combat in case there's a repeat of the Mumbai attacks. Vicky Nanjappa reports
Rise and fall of Headley: From LeT to Chicago jail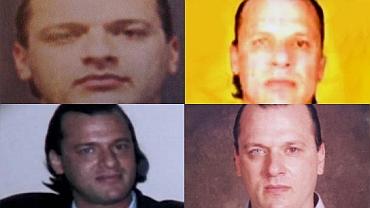 In the fourth and concluding part of the series ProPublica's Sebastian Rotella talks about how Laskar-e-Tayiba operative David Coleman Headley was finally nabbed by United States law enforcement agencies, but only after he hoodwinked them for seven years. But the epilogue in the story is rather like the prologue: full of impunity and mystery
NATO raid: Pak military warns of 'grave consequences'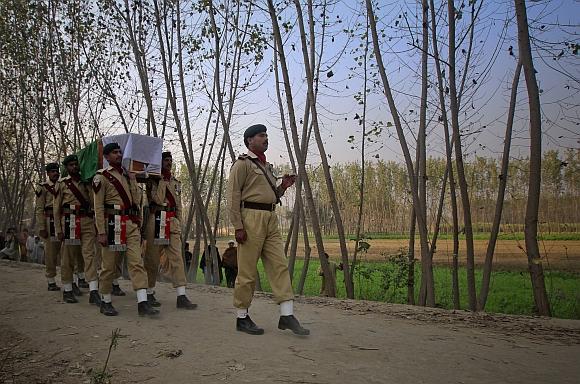 The Pakistani military on Monday rejected the regret expressed by the North Atlantic Treaty Organisation chief for a cross-border air strike that killed 24 Pakistani soldiers and warned that the action could have "grave consequences".
FDI decision aimed at distracting Parliament: NDA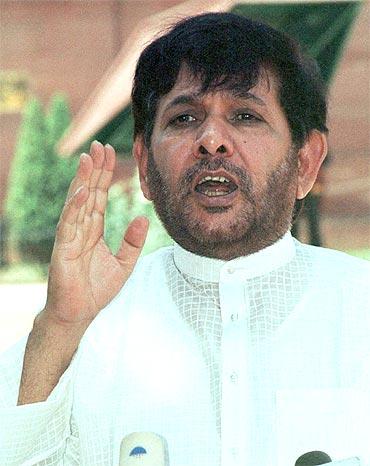 Bharatiya Janata Party-led National Democratic Alliance on Monday accused the government of allowing foreign direct investment in retail with an aim of distracting and disrupting Parliament that was set to discuss crucial issues of price rise and black money.
Indo-Sino talks put off. Has Beijing been overdramatic?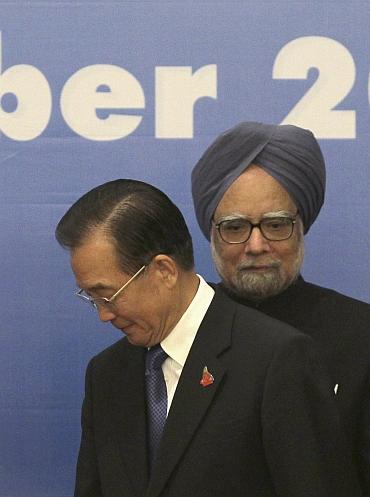 Avoidable unpleasantness has recently crept into India-China relations over issues, which should not have been overdramatised by China thereby injecting a certain distrust into the relations which had been progressing well despite continuing differences over the border dispute between the two countries.
Pakistan's role in the US strategic calculus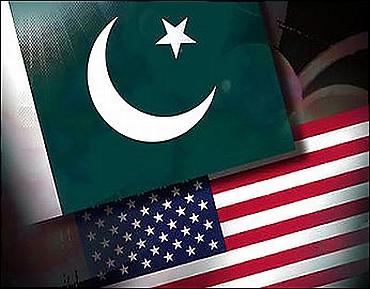 Big-power rivalries in the Central Asian region have catapulted Pakistan into a key role in the US's regional strategy more than at any time, says M K Bhadrakumar.
2G: HC grants bail to Kanimozhi, 4 others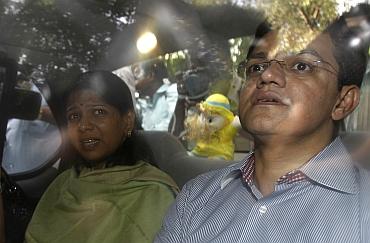 Bail hearings of Dravida Munnetra Kazhagam member of Parliament Kanimozhi and five others in the 2G case will continue in the Delhi high court on Monday after arguments could not conclude on Friday.
In PHOTOS: A festival of ancient spells and bewitching magic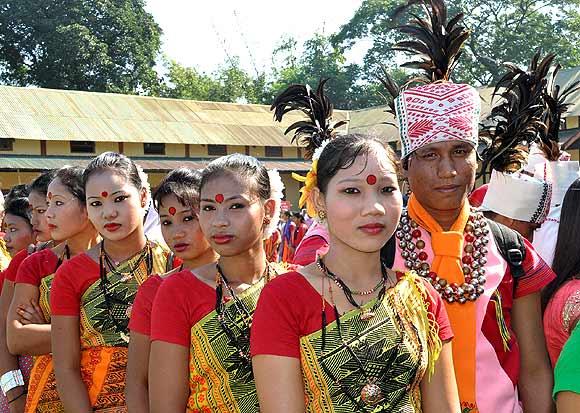 Assam was once known as the land of magic while Mayong was believed to be the nerve-centre of sorcery. The tantriks or magicians here, it is claimed, could make people disappear and cure complicated ailments with their 'mantra'
Is 'memogate' a golden opportunity for Pak army?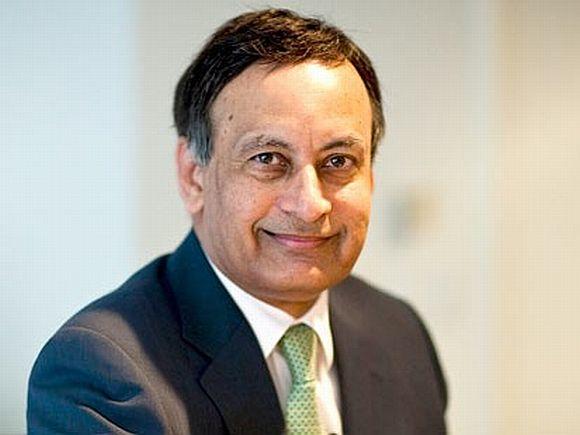 reports from Islamabad that the fall from grace for Pakistan's influential ambassador to Washington Hussain Haqqani on charge of seeking the Americans' help against the mighty military establishment of his own country to ward off a possible coup, is in fact the outcome of a constant civil-military tussle which has been going on since April 2008 when a khaki-turned diplomat Maj Gen (retd) Mahmood Ahmed Durrani was replaced with Haqqani as ambassador to the US.
November 27, 2011
100 pounds per month for Taliban militants to quit fighting!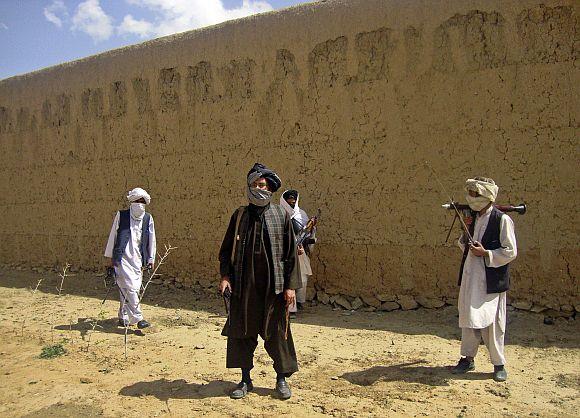 Taliban militants, who have shunned violence, are being provided monthly cash incentive of 100 pounds, besides being given amnesty for all crimes such as murdering children, beheadings and hanging women.
I didn't marry for the sake of helping the downtrodden: Maya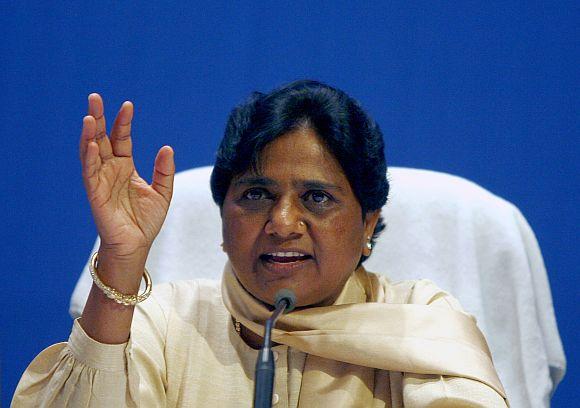 In what was seen as a desperate emotional appeal to hold her stock together, Bahujan Samaj Party supremo and Uttar Pradesh Chief Minister Mayawati said in Lucknow on Sunday that she chose to remain single because she did not want to lose focus from her devotion to the cause of dalits and other downtrodden castes.
IMAGES: Pak fumes over NATO airstrike; US backs probe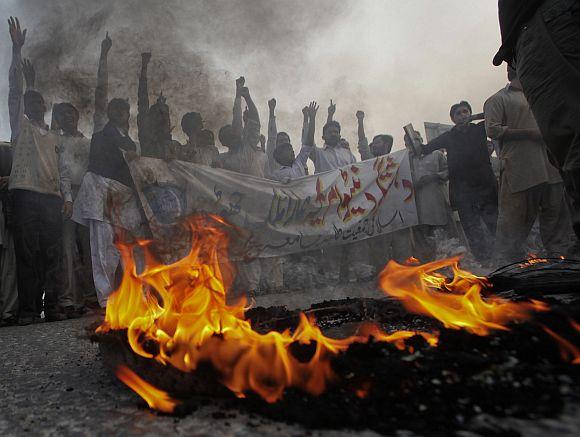 Enraged by the NATO strike that killed at least 24 of its troops, Pakistan on Sunday told the United States that the "senseless" attack negated progress in improving ties and forced it to revisit terms of engagement, as Washington quickly moved to salvage the already fragile relations backing a probe into the incident.
Delhi police registers cheating case against Bedi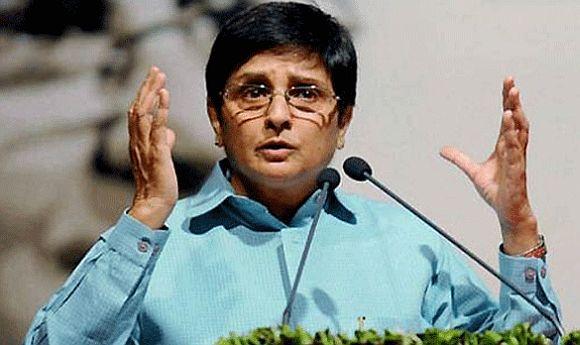 Delhi Police on Sunday slapped a case of cheating against Kiran Bedi for allegedly misappropriating funds meant for her NGOs in line with a court's directive, but the activist claimed she has "sound evidence and endurance" to deal with the FIR.
November 26, 2011
26/11 SHAME! Politics over Omble's bust unveiling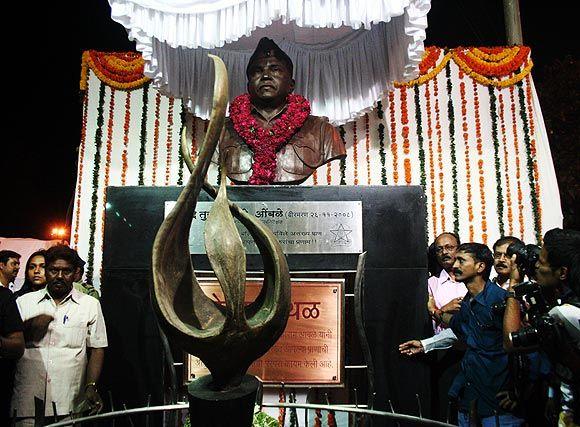 Rediff.com's Abhishek Mande was present at an event where political tamasha and inflated egos gained prominence over the sacrifice of a valiant cop who stopped Ajmal Kasab from running amok in Mumbai.
PIX: Band, baaja, memories and some silence mark 26/11 at CST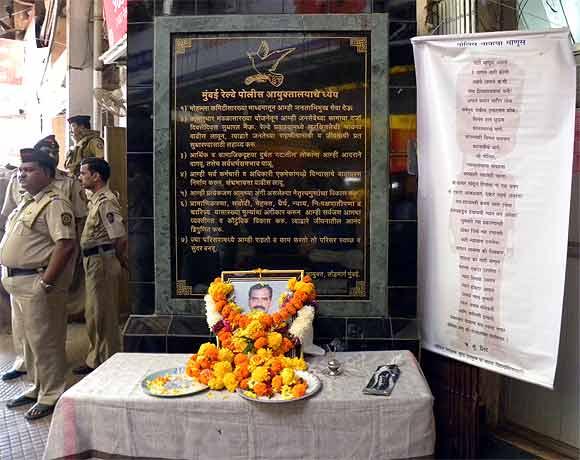 A simple, poignant ceremony marked the third anniversary of the 26/11 attacks at CST, says Vaihayasi Pande Daniel
'Moshe kisses his parents' picture daily and says goodnight'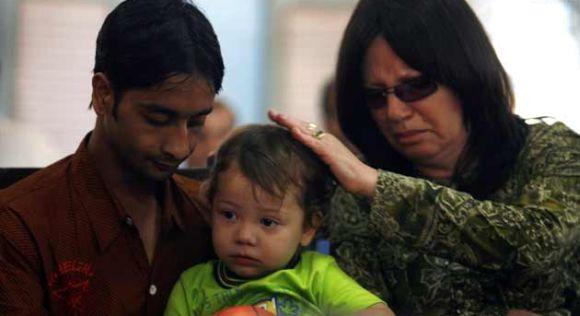 Three years ago, Baby Moshe, the unforgettable face of Mumbai attacks, escaped the carnage clinging to his nanny not knowing that his parents were killed, but now a four-year-old he knows they have fallen victims to terrorists.
Rahul's foreigner friends will BENEFIT from FDI in retail: Maya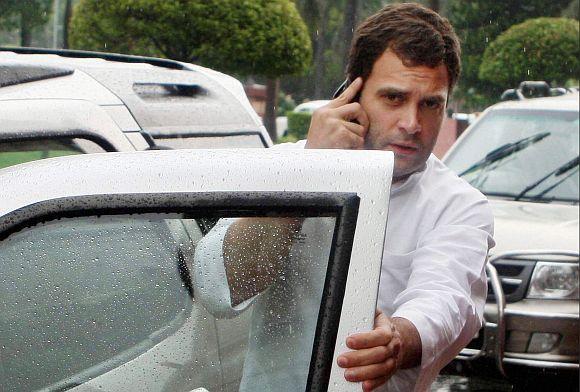 Pointedly blaming Congress general secretary Rahul Gandhi for the United Progressive Alliance's government's nod to Foreign Direct Investment in retail, Uttar Pradesh Chief Minister Mayawati made it clear on Saturday that she would oppose the move tooth and nail."The Bahujan Samaj Party will launch a strong movement against the policy in case the UPA government manages to get the approval of Parliament," she declared.
26/11: 'Soniaji assured us we would be treated well, but...'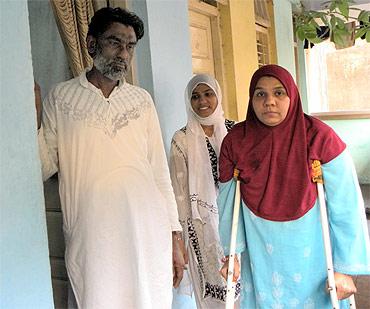 Sabira Khan was standing next to the taxi that exploded at Dockyard Road on November 26, 2008 -- the night 10 terrorists stormed Mumbai. After spending over Rs 6 lakh for treatment for which the family sold their shop and mortgaged their house, Khan still finds it difficult the walk. And her family of eight struggles to make ends meet.
To Kasab, third anniversary of 26/11 means NOTHING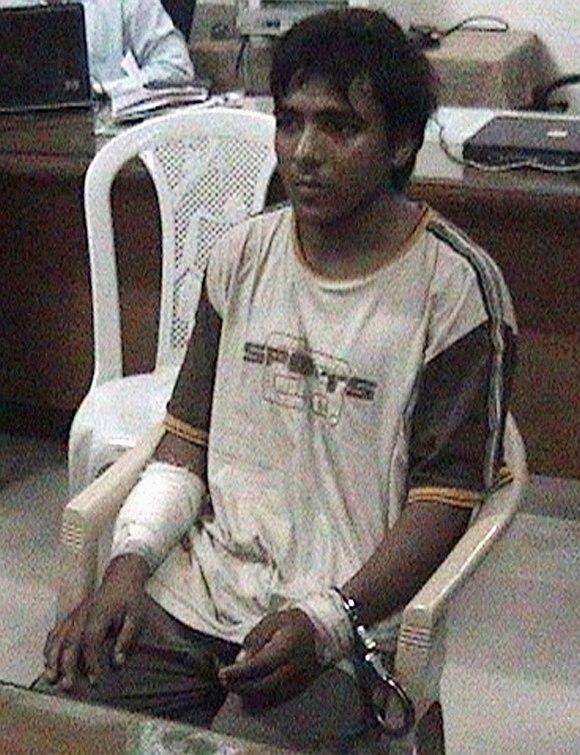 It was a routine day in prison for 26/11 convict Mohammed Ajmal Amir Kasab, who appeared unaware about the havoc created by him and nine other Pakistani terrorists in the city, three years ago.
IMAGES: Rich tributes paid to 26/11 martyrs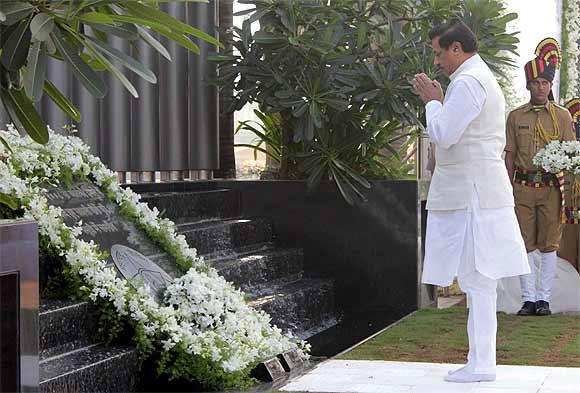 Rich tributes were on Saturday paid to the 26/11 martyrs on the third anniversary of the Mumbai terror attacks by Maharashtra Governor K Sankaranarayanan, Chief Minister Prithviraj Chavan and a host of other leaders.
From Daood Gilani to David Headley: A Pakistani spy is born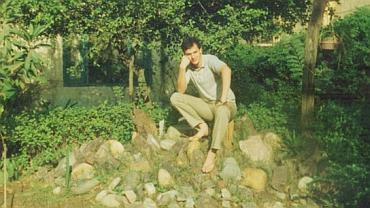 In the third of the four-part series ProPublica's Sebastian Rotella reveals how the United States continued to believe that David Headley was an informant, even after receiving complaints from two of his wives about his radicalisation and his Lashkar-e-Tayiba links. The US State Department communicated the warnings to the CIA and FBI, but it remains unclear why they failed to act upon it.
The problem with Husain Haqqani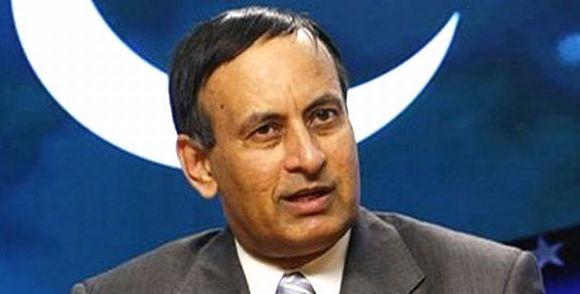 finds out why few people are upset about the Pakistani ambassador's ouster and what the outlook on his successor is.
How secure are we, three years after 26/11?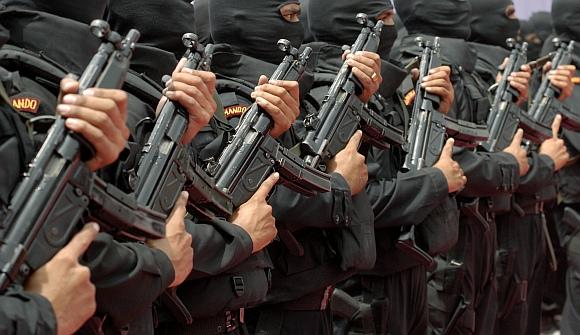 Security expert B Raman on how the 26/11 terrorist strikes led to five important decisions by the Indian government, and how their implementation process has been lethargic and glacial.
Pawar slapped, Kolaveri rage and more
Pawar slapped, Kolaveri rage and more
After 26/11, Pakistan's backers have nowhere to hide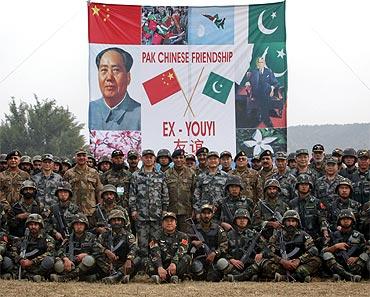 The 'double-dealing' of the U.S. and Pakistani army - all with the ambition of military dominance - has significantly aided various terrorist groups. After 26/11, there is no place to hide for the Mike Mullens and countless others who have been apologists for the Pakistan army and the state it controls.
In PHOTOS: Mumbai's popular shopping enclave gutted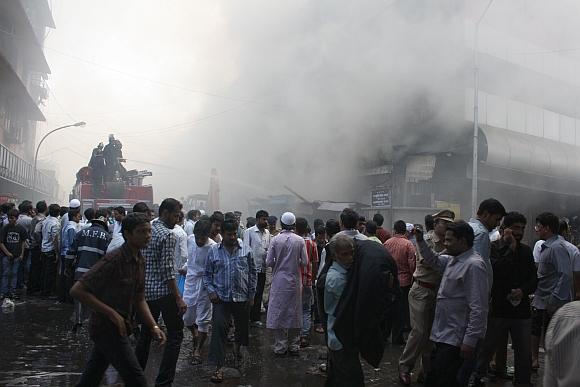 A major fire broke out in area near Manish market and Crawford market in Mumbai late on Saturday morning. TV reports show many shops have been gutted. No casualties have been reported yet.
Nobel laureate Dr Khorana: 'Considerate, most remarkable man'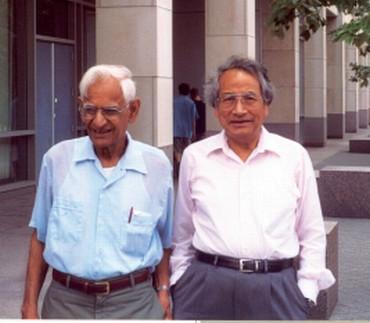 Uttam RajBhandary, the Lester Wolfe Professor of Molecular Biology and Associate Head of the Department of Biology at MIT, knew Dr Har Gobind Khorana for close to half a century. Many consider him the late Nobel Laureate's closest friend and colleague. He spoke to India Abroad.
The inside story of squabble between RAW and NTRO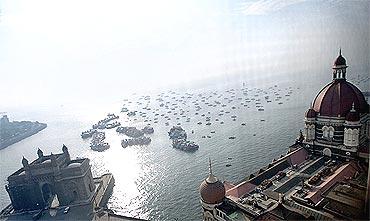 In an exclusive interview to rediff.com, Choudhary gives insight into why NTRO, which reports to the prime minister's office, failed to come up to expectations. He also suggests how India could tighten its security apparatus.
November 25, 2011
South Mumbai Jewish centre still awaits to remove 26/11 scars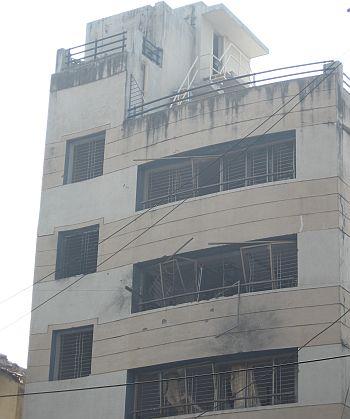 Three years after the Chabad House in south Mumbai was pulverised by terrorists, the Jewish Centre is yet to get a refurbished look and though the court case over renovating the site has been settled, the necessary permission from the civic body is still to come through.
Provide credible evidence against 26/11 accused: Pak to India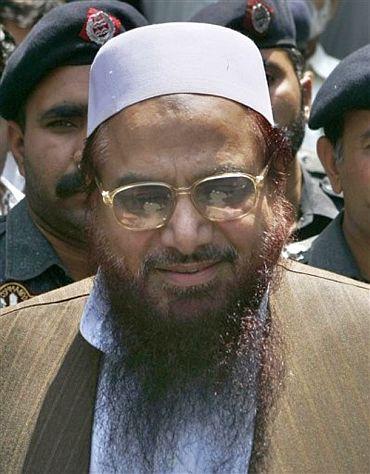 Pakistan has asked India to provide "credible evidence" against those accused in the 2008 Mumbai terror attacks so that they cannot secure their release from courts, Interior Minister Rehman Malik said on Friday.
IMAGES: Military rulers appoint new Egypt PM, thousands protest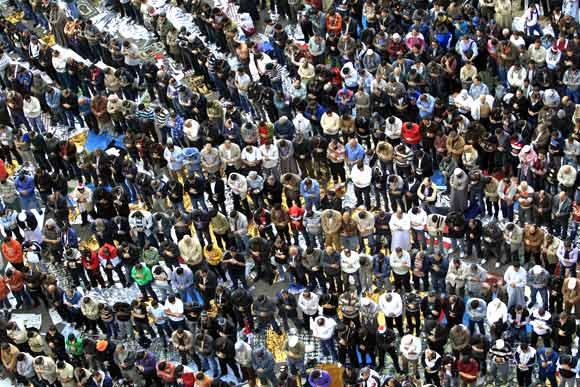 Unmoved by the ruling Generals' overtures like appointment of a new Premier, tens of thousands of Egyptians on Friday packed the iconic Tahrir Square in Cairo for a "last chance" mass rally demanding that the military junta hand over power to civilians immediately.
Payback time! NCP workers try to assault Pawar's attacker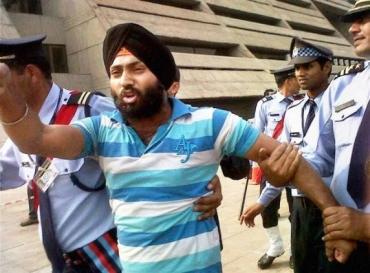 Nationalist Congress Party workers on Friday attempted to assault a small-time transporter, who had slapped Union Agriculture Minister Sharad Pawar, in a court complex when he was taken for remand proceedings.
SPECIAL: My dam, my water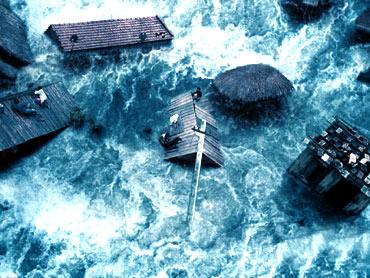 The problem is that nations or states are always ready to 'share' water with others living upstream, but their perception changes when the question comes to 'sharing' with lower riparians, says Claude Arpi after attending a 3-day conference in New Delhi on conflict resolution in the faceoff over water
'Ramdev created the mess at Ramlila maidan'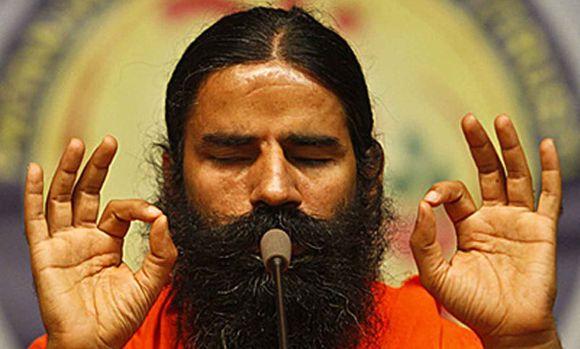 The midnight crackdown on Ramdev and his followers at the Ramlila ground during their protest against corruption was a result of "entire mess" created by them and yoga guru should take "responsibility" for it, Delhi Police told the Supreme Court on Friday.
Oust Maya, bring Cong; will transform UP in 10 yrs: Rahul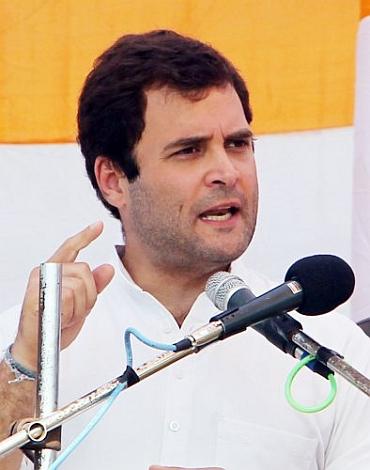 While giving a call to oust the Bahujan Samaj Party government from Uttar Pradesh, Congress General Secretary Rahul Gandhi on Thursday urged the people to bring the Congress to power in order to see a transformed state.
26/11: We always forget the victims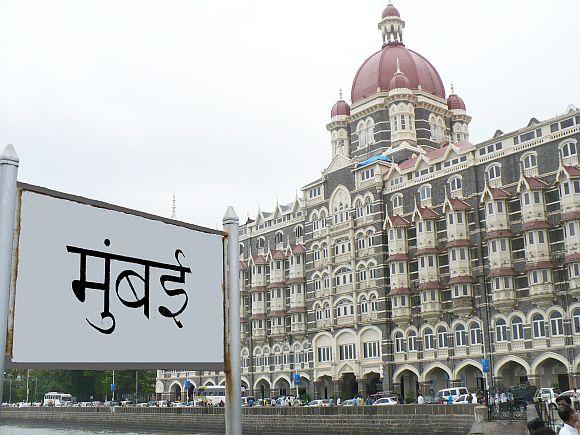 As events of the 26/11 attacks and similar others, retreat from the collective memory, they remain very much part of the lives of the victims and their families. How and why is it important to adopt a rights-based approach towards victims and perpetrators?
9/11 and 26/11: Are we any safer?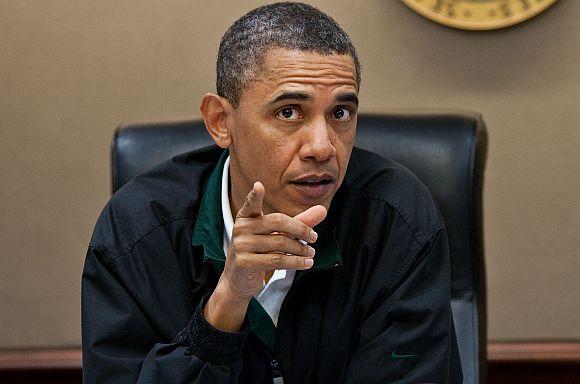 Last May, US citizen David Headley confessed to being a spy for the Lashkar-e-Taiba. What no one has tackled yet is whether there are other Headleys out there whose actions threaten India, or any other country. Even with thousands of intelligence agencies scouting for terrorist activities, are we really safer?
'Killing Maoist leaders will not solve the issue'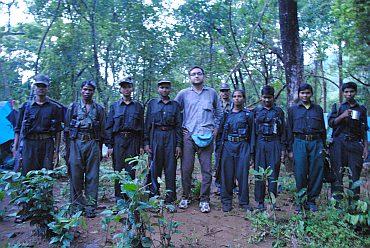 'Killing 40, 50 or 100 Maoist leaders will not solve the issue. If there were no Maoists tomorrow it does not mean that violence will go away. And that is what the government should worry about,' says Rahul Pandita, author of Hello, Bastar: The Untold Story of India's Maoist Movement.
Headley, America's 'hip-pocket' source in Pakistan who backfired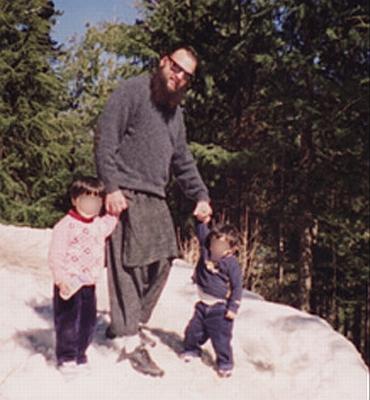 Post 9/11, Lashkar-e-Tayiba operative David Coleman Headley was under the scanner of the US intelligence who believed he was related to a top ISI official. While there has been indication that he could have worked as an informant for US enforcement agencies in Pakistan, today the US agencies deny it. What's shocking is that despite regular tipoffs on Headley, he was given a clean chit time and again by the US, reports ProPublica's Sebastian Rotella.
'We tried telling the terrorists to surrender, but they refused'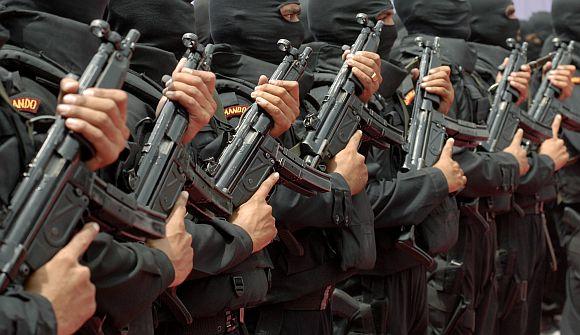 J K Dutt, who led the NSG's 26/11 operation, considers it to be one of the toughest that he has undertaken. Today however, he wishes there was a government negotiator who could have forced at least a couple of terrorists to surrender themselves.
26/11: 'Why splurge on Kasab? Instead help victims, needy kin'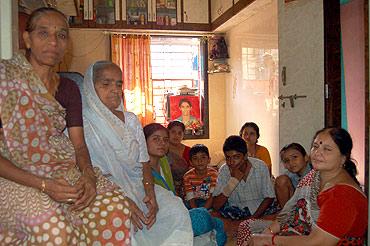 For the Gohils from Colaba not a day passes without shedding a tear for Harish, who fell prey to a stray bullet fired by terrorists at Colaba on November 26, 2008. All of 25, he was a pillar of support for this family of 14. Three years on, they still struggle to pick up the pieces, angry that crores have been spent on Ajmal Kasab, the lone surviving gunman behind the Mumbai attacks.
Why is Kasab not hanged yet, ask 26/11 survivors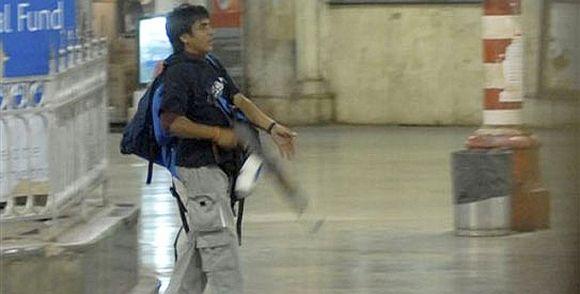 Three years after Ajmal Amir Kasab and his accomplices convulsed the country's financial capital, the survivors of 26/11 terror attacks are still waiting for the day when the convicted Pakistani gunman will be hanged.
Dr Khorana, Nobel laureate and one of science's immortals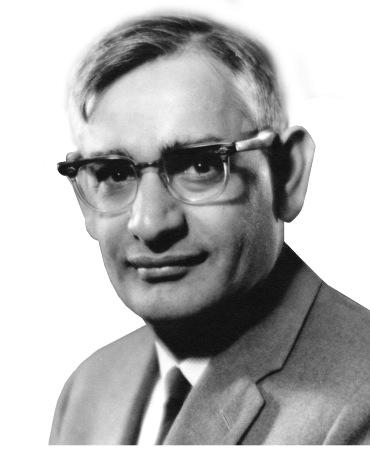 Nobel laureate Dr Har Gobind Khorana, who passed into the ages last week, was a true pioneer, reports.
J Dey murder: Journalist Jigna Vora arrested under MCOCA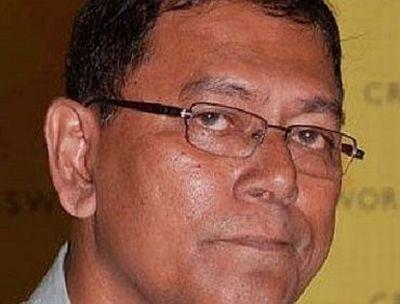 In a new twist to veteran crime reporter J Dey murder case, police on Friday arrested Jigna Vora, a senior woman journalist under the stringent Maharashtra control of Organised Crime Act for allegedly abetting the crime.
VIDEOS: VIPs under attack
VIDEOS: VIPs under attack
'By not hanging Kasab, we are sending a very bad message'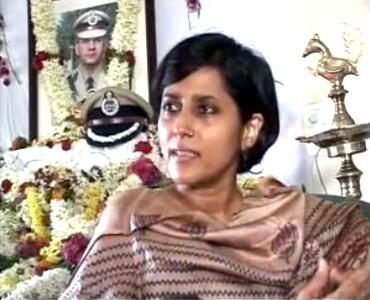 While Vinita Kamte mourned the loss of her husband -- slain top cop Ashok Kamte -- she also found herself struggling to clear the air surrounding her husband's death at the hands of Pakistani terrorists on 26/11, reports
REWIND: Top PHOTOS of the last 24 hours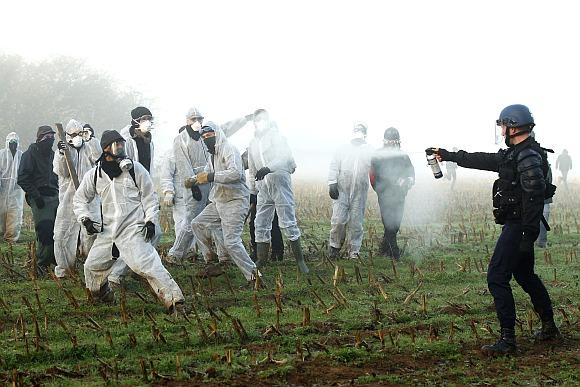 A collection of some of the best photos from around the world in the last 24 hours.
November 24, 2011
PIX: NCP workers take to the streets to protest attack on Pawar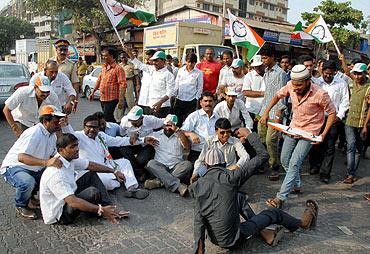 The attack on Union Agriculture Minister Sharad Pawar in Delhi on Thursday sparked protests in his home state Maharashtra and invited strong condemnation from political parties.
VIDEOS: Pawar slapped, NCP protests, Hazare laughs
Agriculture Minister Sharad Pawar was on Thursday slapped by a youth at a public function, who claimed that he was angry with corruption and price rise.
Top Maoist leader Kishenji killed in Jungle Mahal encounter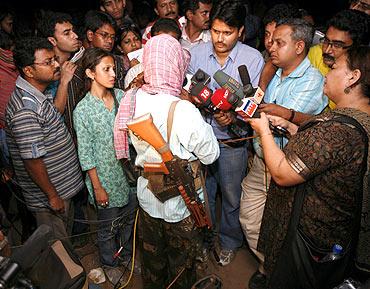 Elusive Maoist top gun Kishenji was on Thursday killed in an encounter with joint forces at Burisole forest in West Midnapore district, a day after he narrowly escaped from there.The body of 58-year-old Molajula Koteswar Rao, better known as Kishenji, was found and identified after the Jungle Mahal encounter, a top counter-insurgency force official said.
Hazare defends 'only one slap' comment about Pawar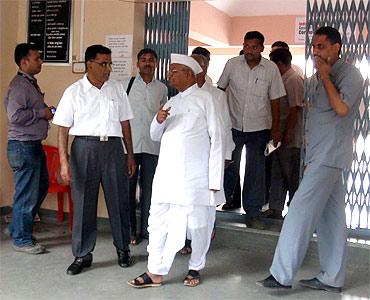 Anna Hazare on Thursday tied himself in knots with his reaction to the attack on Sharad Pawar, initially appearing to respond with contempt and later condemning it. "He got slapped! Only one slap," he said to a group of journalists who broke out in laughter at his reaction. But he later condemned the incident, saying such acts of violence were not good.
The American behind 26/11-- and how the US did not stop him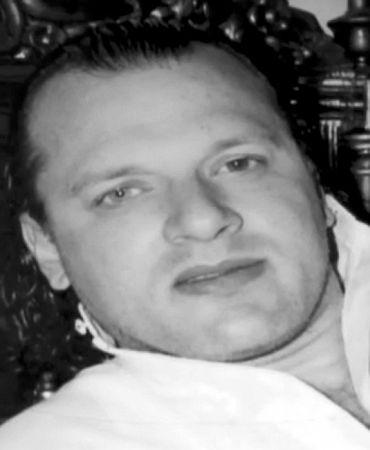 In the first of a four-part series ProPublica's Sebastian Rotella reveals how David Coleman Headley turned from a United States Drug Enforcement Administration to a Lashkar-e-Tayiba operative, who played a key role in launching the most dreadful terror attack on Indian soil on November 26, 2008, and how America botched up chances to stop him.
'Weapons are not going to solve the problem of terrorism'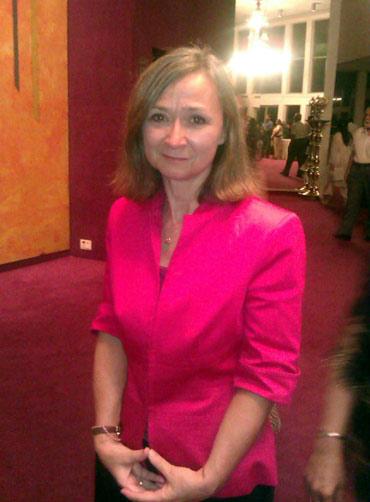 Where the mind is without fear and the head is held high ' these lines from Nobel Laureate Rabindranath Tagore's poem were an apt beginning to Transforming our way of living: Remembering 26/11, an event commemorating the third anniversary of the 2008 terrorist attacks in Mumbai.
'Right-wing angle into Karkare's death must be probed'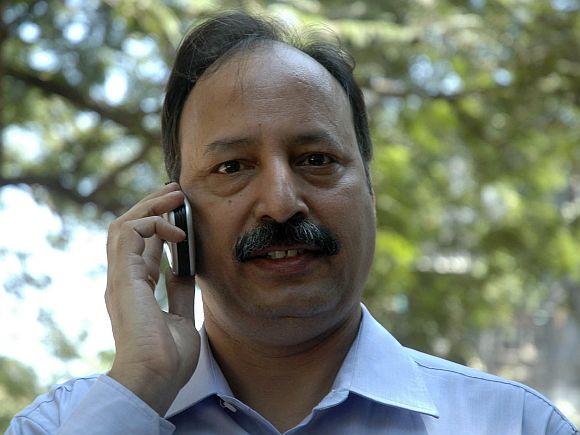 S M Mushrif says, in this brief interaction with rediff.com, that he would not allow the issue of Karkare's death to die down unless and until the matter is probed.
26/11 questions that will never be answered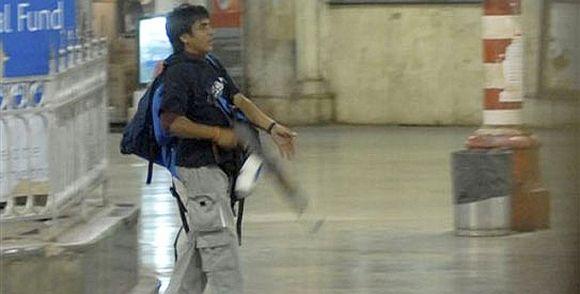 Pakistan has decided to send in a judicial commission to probe the 26/11 case. Nicky Nanjappa wonders if India get all the answers it has been seeking for so long.
BSP, SP failed to live up to people's expectations: Rahul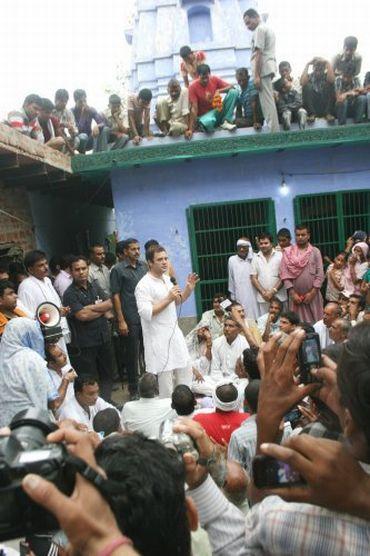 Alleging that the Bahujan Samaj Party and Samajwadi Party have failed to live up to the expectations of the people, Congress General Secretary Rahul Gandhi on Thursday said a change was needed by forming a government which works for all.
26/11: Slain cop's wife sometimes has no answers for her child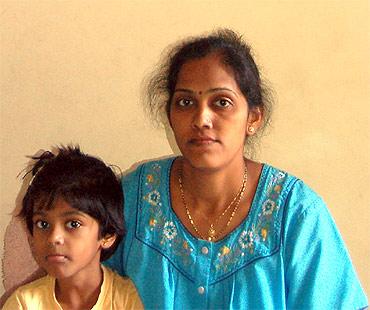 A 26/11 martyr's widow tells how difficult it is to raise a daughter after her husband's death
Two VIEWS: Does India need smaller states?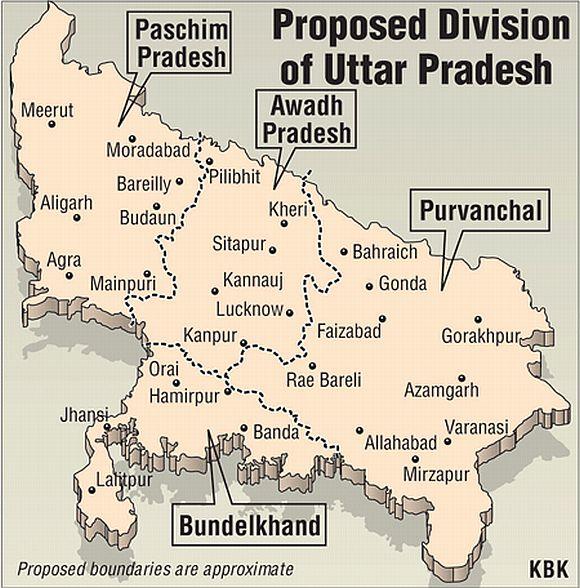 The new social and political order calls for a reorganisation; but it is no guarantee for effective administration. We present a Business Standard debate where two experts have put forth their views.
THE BIG TOP: The circus comes to town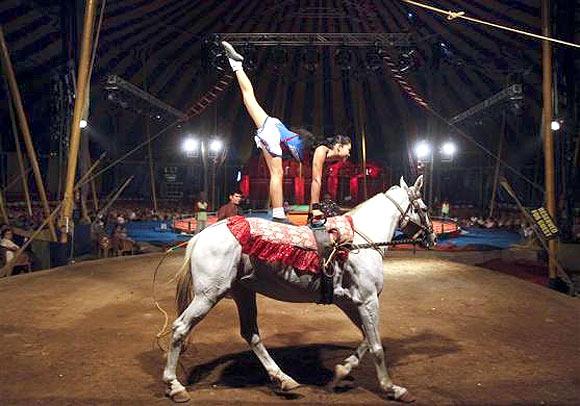 THE BIG TOP: The circus comes to town
HEROES of 26/11: Some hailed and feted, others forgotten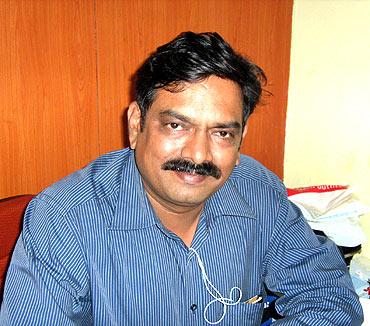 Several police inspectors went beyond their call of duty and stepped into the firing line to save others when terror struck the heart of Mumbai three years ago. Ganesh A Nadat meets some of them -- those who were hailed as heroes and those who were forgotten.
24 Hours: Top PHOTOS from around the world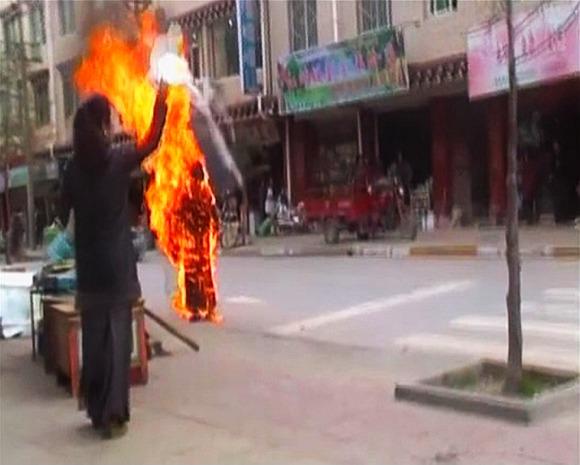 A woman throws a white scarf over Tibetan Buddhist nun Palden Choetso as she burns on the street in Daofu, or Tawu in Tibetan, in this still image taken from video shot on November 3, 2011 and released on November 22.
November 23, 2011
Should I give the Maoists rasogolla: Mamata Banerjee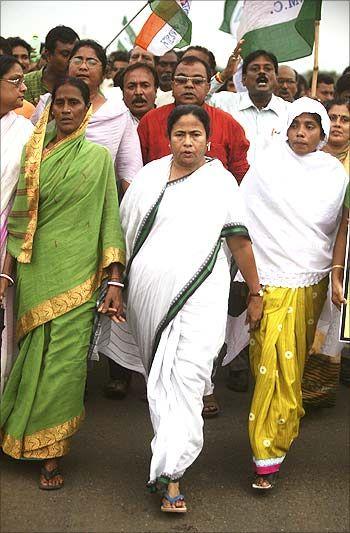 In an interview with CNN-IBN, West Bengal Chief Minister and Trinamool Congress chief Mamata Banerjee spoke on a range of issues including her party's tiffs with the United Progressive Alliance, her six-month rule in the state and her plans to tackle Maoism.
War of words between Mayawati and Rahul heats up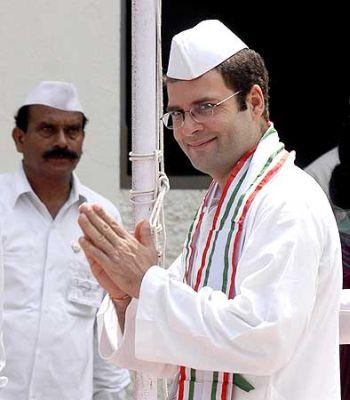 The war of words between Congress General Secretary Rahul Gandhi and Uttar Pradesh Chief Minister Mayawati has put the state's political cauldron on the boil.
In PHOTOS: Train derails in Kashmir, 20 injured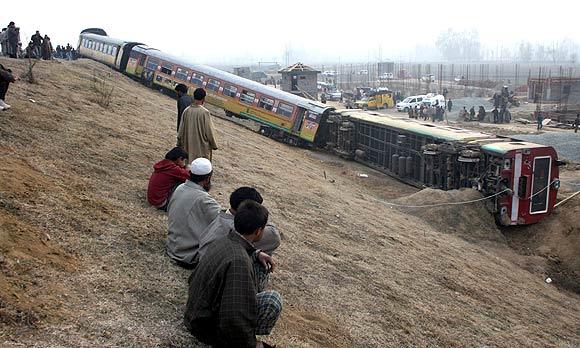 At least 20 passengers were injured when a train on its way from Qazigund to Srinagar derailed at Sadhora village in south Kashmir's Anantnag district on Wednesday afternoon.
'By Anna's logic, you will have to flog half of Kerala'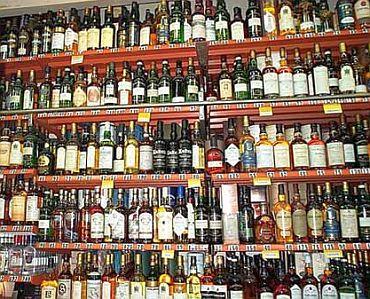 The Congress on Wednesday attacked activist Anna Hazare for his remarks that alcoholics should be flogged and shamed in public, saying it amounted to instigating people to take the law into their own hands and weakening democracy.
There were shortcomings in our operation: Sudheendra Kulkarni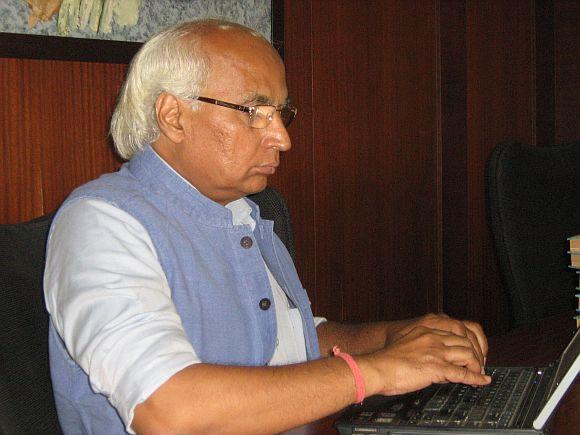 Kulkarni interacted with our readers during a Live Chat on Wednesday morning. Please click NEXT to read the full chat transcript:
Lashkar: Still dangerous, deadly and destructive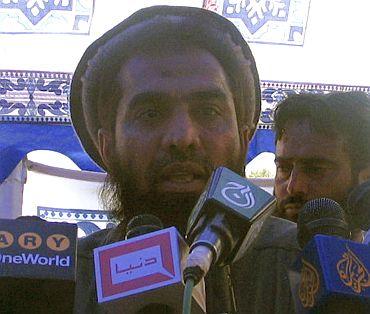 A united LeT will continue its efforts to destabilise India and personally step in to worsen matters for major terror operations along the lines of 26/11, claims Vicky Nanjappa
Sajid Mir remains a mystery even 3 years after 26/11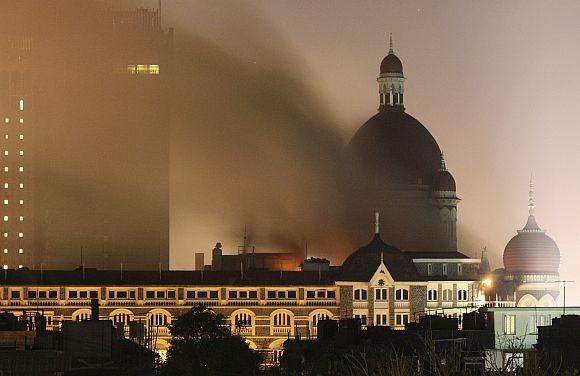 It has been almost three years since the horrific 26/11 attacks shook Mumbai and the country. Although the entire plot has become more or less clear today, there still remain some mysteries surrounding this case. The most important of them all is a name called Sajid Mir, reports .
Kayani refused to confiscate Lakhvi's phone in jail: Report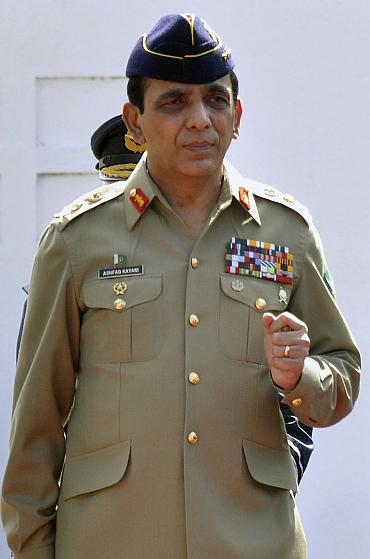 Pakistan Army Chief General Ashfaq Pervez Kayani refused an American request to confiscate the cell phone of jailed Lashkae-e-Tayiba commander Zaki-ur-Rehman Lakhvi being used to direct group's operation from the Rawalpindi jail, reflecting connection between the country's military and the terrorist outfit.
Sherry Rehman is Pakistan's new envoy to US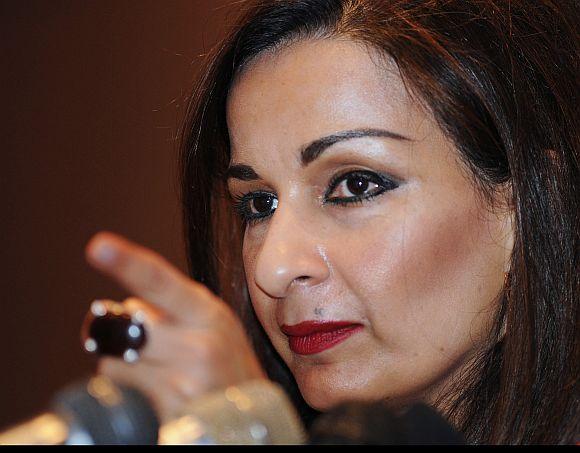 Pakistan on Wednesday named former federal minister Sherry Rehman, a close aide of slain ex-premier Benazir Bhutto, as its new envoy to the United States following the resignation of Ambassador Husain Haqqani over the 'Memogate' controversy.
26/11: 'There were no awards, no recognition for injured cops'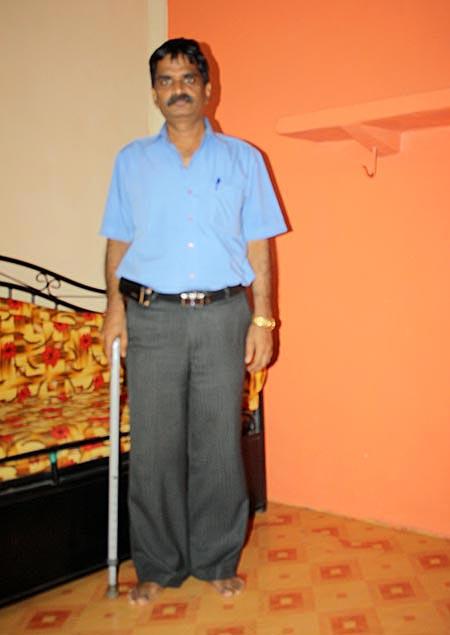 Pravin Pandurang Sawant was on patrol duty when two Pakistani terrorists walked into Colaba's Leopold Cafe on the night of November 26, 2008. One of the bullets hit his leg during the attack and changed his life forever. Today, Sawant cannot walk without the help of a stick, forcing the police department to transfer him from 'frontline' duty to a desk job.
Three years on, India's coasts are still NOT safe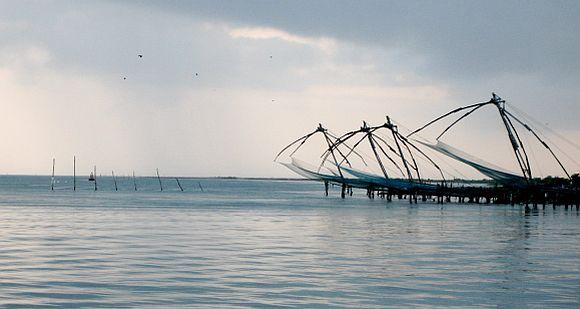 Several reports put out by both the home ministry and also the Intelligence Bureau show that the seas continue to be the biggest cause for concern and that there is a long way to go before they are secure completely.
Why Pakistan's peace overtures are a diversionary tactic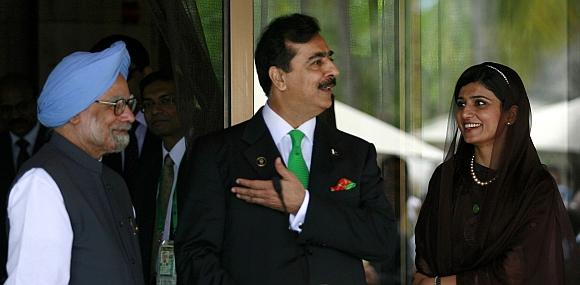 To the chorus of the usual suspect television news brigade in New Delhi, Pakistan seems to have launched a 'Peace Offensive' of sorts vis a vis India. After a delay of 15 years it now wants to reciprocate by granting the Most Favoured Nation status to India for trade. For the uninitiated, MFN is an obligation under the World Trade Organisation regime.
Will Pranab-Gadkari luncheon help save winter session?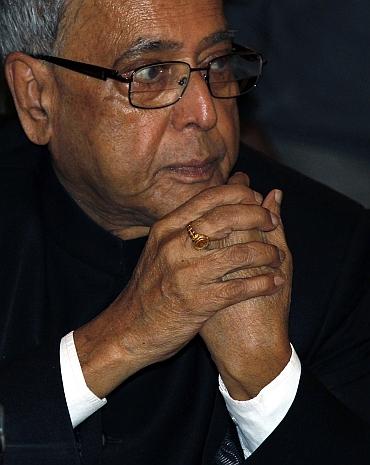 On the eve of the winter session of the Parliament, which commenced on Tuesday, Finance Minister Pranab Mukherjee invited Bharatiya Janata Party President Nitin Gadkari for lunch. Mukherjee's overture was clearly to pacify the irate Opposition and ensure the smooth functioning of Parliament. But will the Congress's strategy save the winter session?
What US Presidential candidates think about Pakistan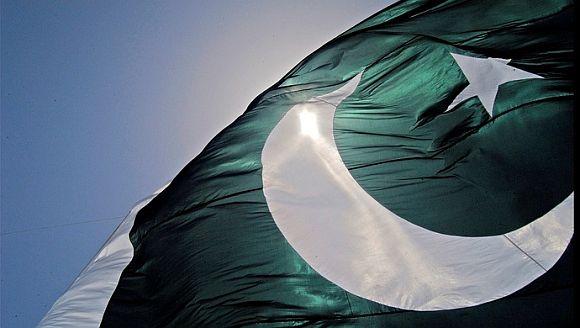 Republican presidential candidates have criticised Pakistan, calling it one of the most violent and unstable nations but remained sharply divided over whether the US should continue to provide aid to Islamabad.
'No one is immune from terrorism emerging from the same swamps'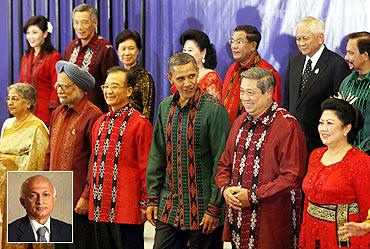 At a dialogue between the Ministry of External Affairs, International Institute for Strategic Studies, London and IDSA, Foreign Secretary Ranjan Mathai spoke extensively on the topic of 'Forging Stability in Asia'. He talked about the challenges and goals that India faces while trying to strengthen its ties across the Asian continent.
The Ishrat Jahan case should DISTURB all right-thinking cops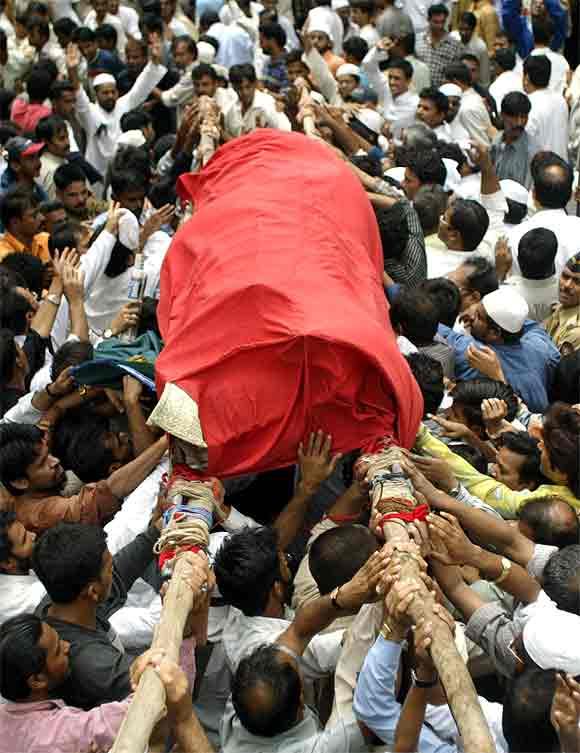 Adherence to legality may not be the rule in dealing with terrorism in Gujarat, fears
Top 10 PHOTOS of the last 24 hours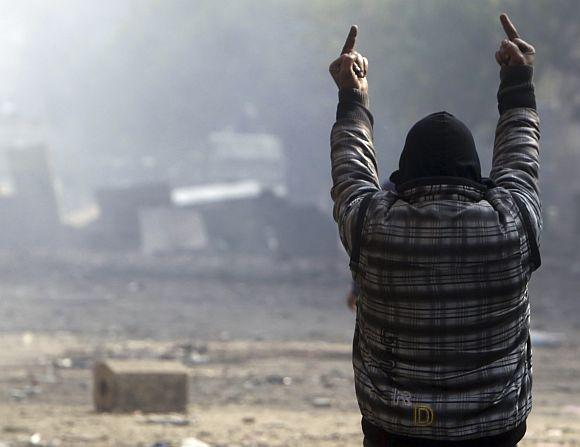 We bring you a collection of the best photos from around the world in the last 24 hours
'We are yet to build a security culture in our country'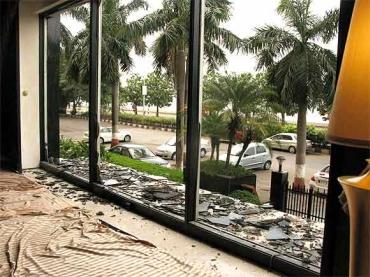 If single-minded terrorists want to carry out a deadly strike again, don't know if our govt and security agencies are prepared, feels Sidharth Tyagi, one of the many Mumbaikars who were singed by 26/11
Meet the men who CONTROL Pakistan's nuke arsenal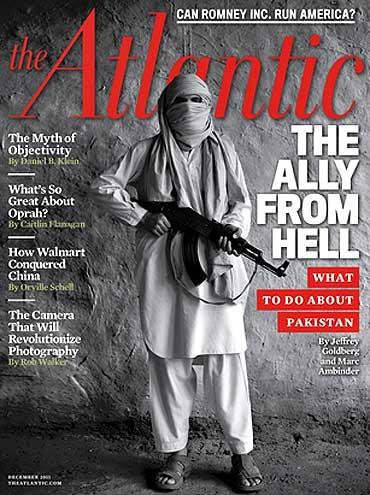 Yusuf Raza Gilani, despite being Pakistan's elected prime minister, has little or no control over the country's nuclear arsenal and the armed forces, explains Amir Mir
November 22, 2011
'We will expose Chidambaram inside and outside Parliament'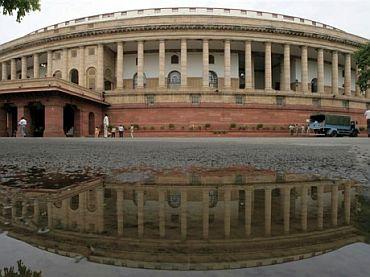 In a sharp attack on the Bharatiya Janata Party for stalling Parliament and targeting Home Minister P Chidambaram on the 2G issue, the Congress on Tuesday accused it of "irresponsible behaviour" in disrupting proceedings every session with one "triviality or the other" for "cheap gains".
INSIDE STORY: Why Team Anna won't like Parliament's Lokpal report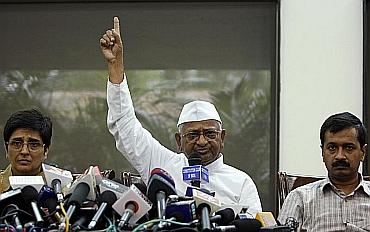 traces how Parliament's Standing Committee on the Lokpal Bill is giving final shape to its report, finds out what the key clauses could be and discovers the political difficulties in finalising a complex legal issue before the winter session ends.
Power-hungry politicians are sowing the poison of hatred: Modi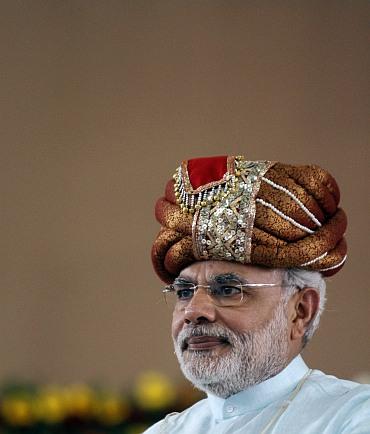 Gujarat Chief Minister Narendra Modi on Tuesday accused the Congress-led government at the Centre of supporting politicians sowing seeds of hatred to divide the nation.
Beggars on Delhi streets tell me they are from UP: Rahul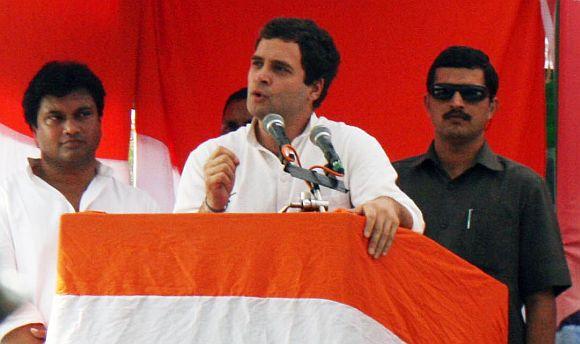 Unfazed by criticism from various quarters, Congress General Secretary Rahul Gandhi on Tuesday stuck to his controversial remarks on people from Uttar Pradesh begging in other states, terming it as an "unpleasant truth".
Team Anna members meet BJP top brass on Lokpal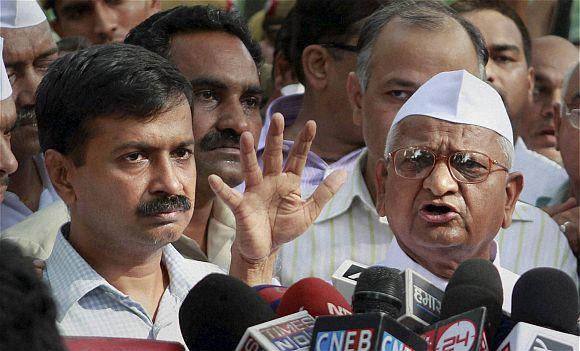 Team Anna on Tuesday met senior Bharatiya Janata Party leaders Arun Jaitley and Sushma Swaraj to lobby for the party's support for inclusion of lower bureaucracy, judiciary and Central Bureau of Intelligence under the purview of proposed Lokpal.
B'luru: Inmates make calls to Pak; NIA swings into action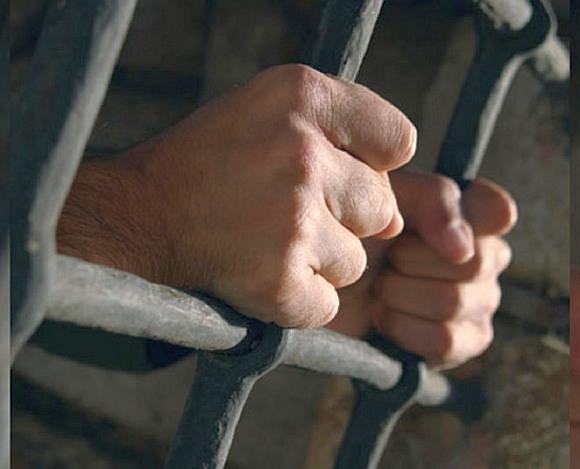 looks at the unhealthy trend of convicts running their businesses from inside Indian jails.
26/11 Special: 'There is no life in this house anymore'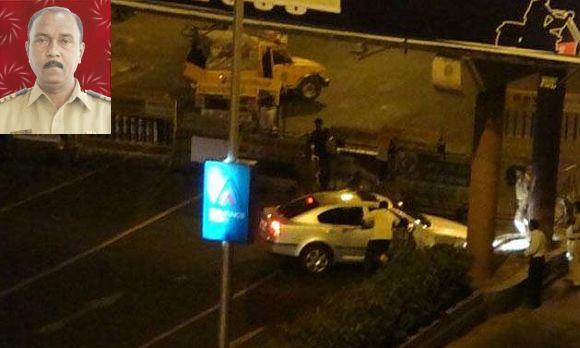 As Mumbai gears up to commemorate the third anniversary of the 26/ll terror attacks, correspondent finds the family of policeman Tukaram Omble, who nabbed dreaded terrorist Ajmal Kasab even as bullets were pumped into him, bravely trying to cope with the loss -- just as he would have liked it.
24 Hours: Top 12 PHOTOS from around the world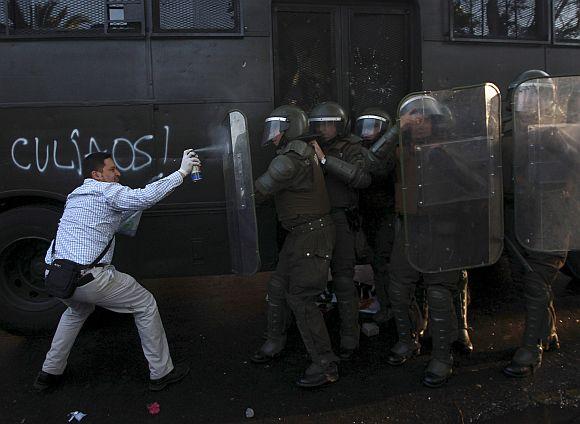 We bring for you a collection of some of the best photos in the last 24 hours.
Kashmir's saffron story: Spice with a touch of romance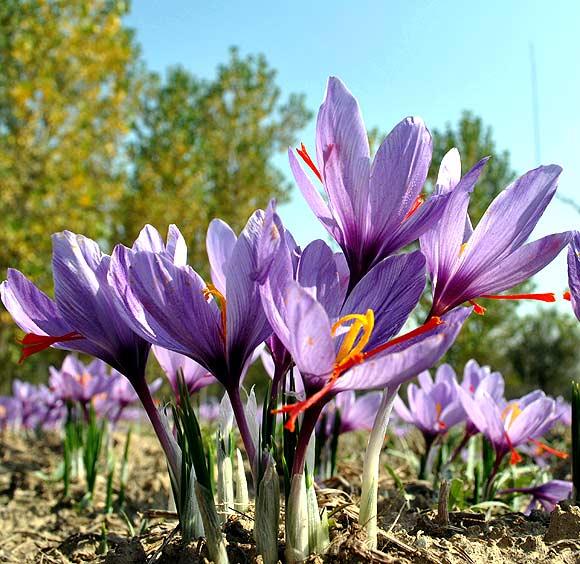 The government's Rs 372-crore 'Mission Saffron' has given Kashmir's farmers every reason to smile. They strive to regain the state's lost glory as the purple blossoms bring back memories of the 15th Century romance between a royal horseman and a Kashmiri poetess, writes
'I don't want to be the guy who got shot by terrorists twice'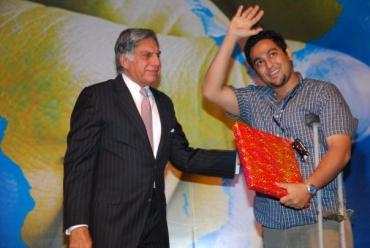 In spite of the near-debilitating attack he faced during the 26/11 siege, Ransley Santhumayor has moved on, without succumbing to bitterness or anger, finds Sanchari Bhattacharya.
Hazare returns to blogging, introduces fresh agenda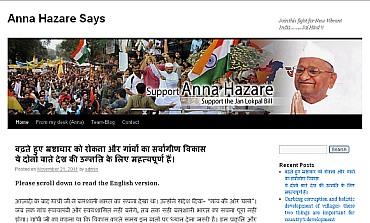 Anna Hazare returned to blogging on Tuesday, a fortnight after he fell out with his former blogger, whom he accused of airing his views without his authorisation.
Congress braces for a ROUGH winter in Parliament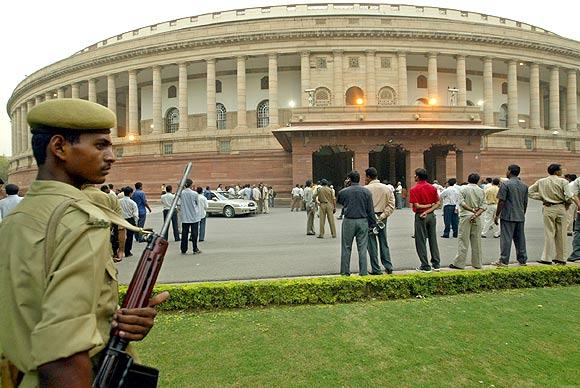 An escalation in confrontation looms large over the winter session of Parliament beginning on Tuesday with the National Democratic Alliance deciding to target Home Minister P Chidambaram on the 2G issue and boycott him. The Opposition also plans to rake up a spate of issues including price rise and black money.
'Sudarshan Shakti': Army's BIGGEST war games to date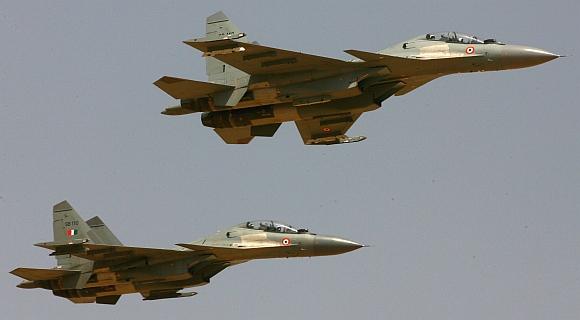 With frontline IAF fighter aircraft such as the Sukhoi-30, AWACS and UAVs providing live feed of war games to battle field commanders, army is testing its war-fighting doctrine in the Barmer-Jaisalmer sector.
Egypt: Tahrir Square protests surge; 35 killed in 3 days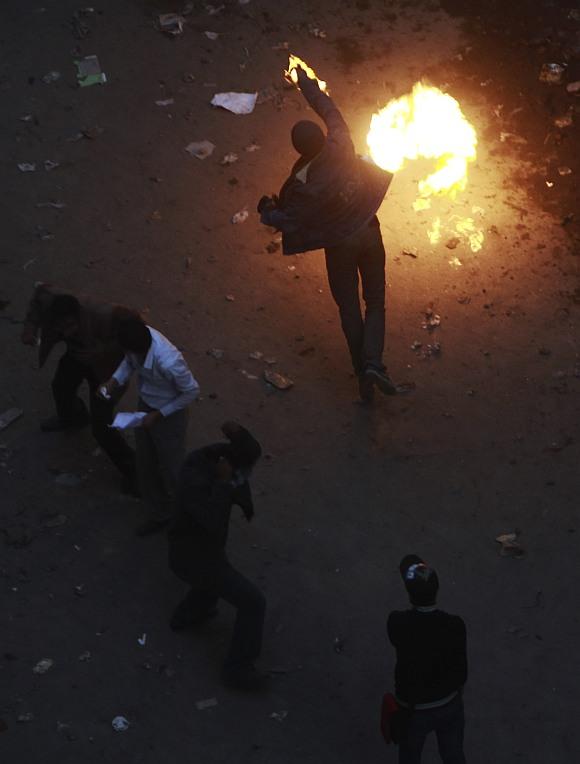 At least 35 people have been killed in a fresh wave of clashes in Egypt's iconic Tahrir Square that has cast a shadow on the November 28 elections, the first since Hosni Mubarak's downfall.
November 21, 2011
East Delhi fire: Cops took away our gold, money, say survivors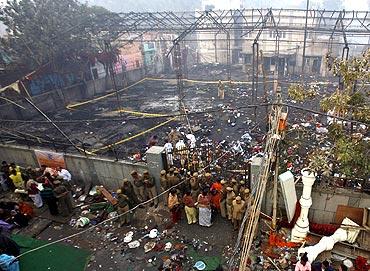 What would have been a joyous eight-day festival of prayers and meeting near and dear ones turned out to be a nightmare for the transgender community when a fire broke out at an east Delhi community hall on Sunday evening claiming 14 lives and injuring 40 others.
2G row: NDA to boycott Chidambaram in Parliament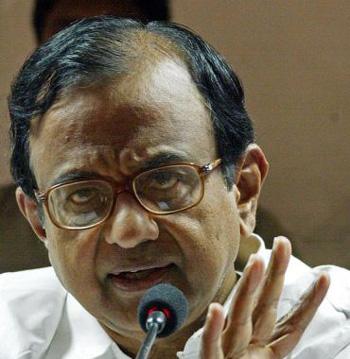 In escalation of confrontation, the National Democratic Alliance on Monday decided to target Home Minister P Chidambaram by boycotting him and not allowing him to speak in Parliament, holding him also responsible for the 2G scam.
India looks east, but with a firm eye on South Asia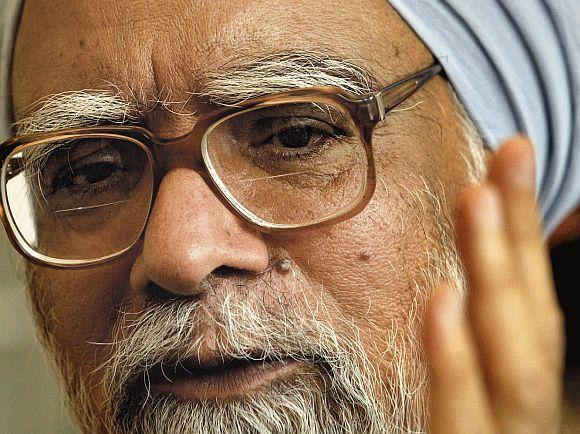 As Prime Minister Manmohan Singh returned from Bali and Singapore, where he demonstrated that the lumbering elephant also packs nimble steps, senior government sources in New Delhi expanded on what is happening around India's backyard. examines
26/11: Terror is still in their hearts, even 3 years on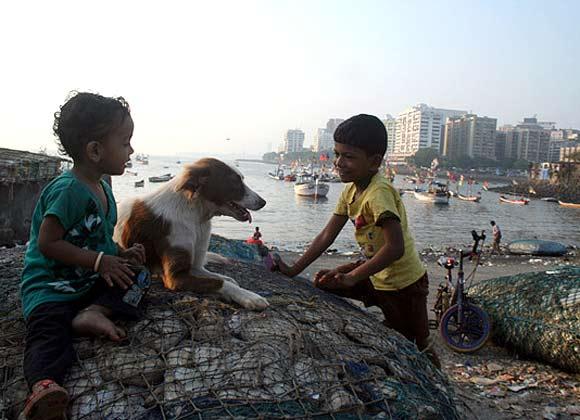 On November 26, ten terrorists took the city under siege killing about 188 people and injuring close to 300. Three years on, we walk down the same road from Badhwar Park to Girgaum Chowpatty in Mumbai and are greeted by stories of despair and disappointment. reports.
State assembly passes proposal to DIVIDE Uttar Pradesh
The Uttar Pradesh assembly on Monday passed Chief Minister Mayawati's proposal to split the state in four parts, by voice vote.
How Maldives is fast becoming LeT's terror hub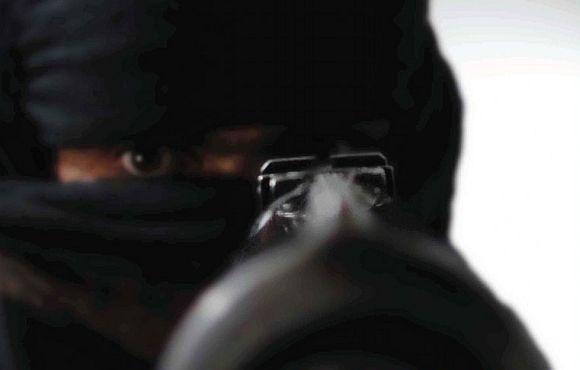 An agreement with Maldives to permit its residents to stay on in India without a visa for 90 days has been proving to be a headache for investigating agencies especially in Kerala. reports.
Top 12 ODD PHOTOS from around the world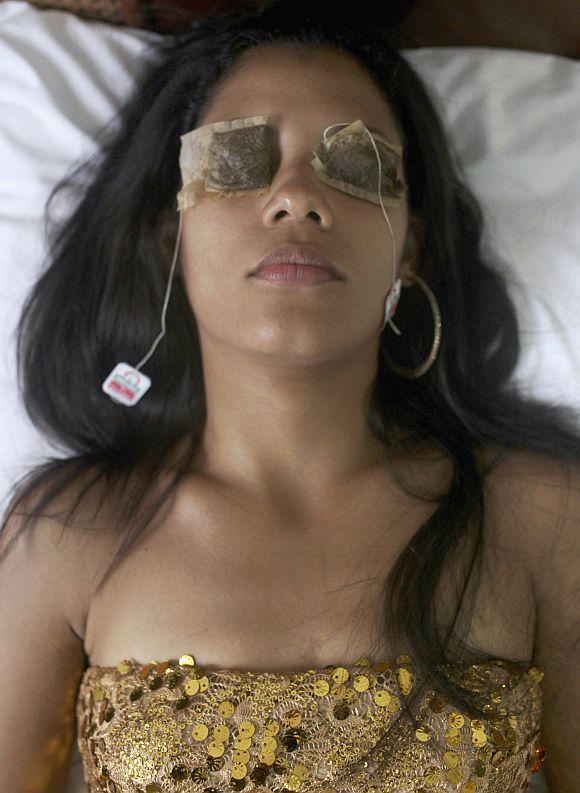 Rediff.com brings to you some of the most unusual moments in the last couple of weeks
Will Sister Valsa John's sacrifice go waste?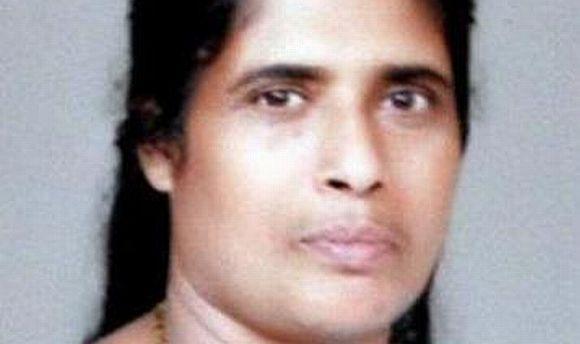 The killing of Sister Valsa John over tribal rights is another episode of land dispute in the coal belt, writes
Memogate: Could it affect Indo-Pak relations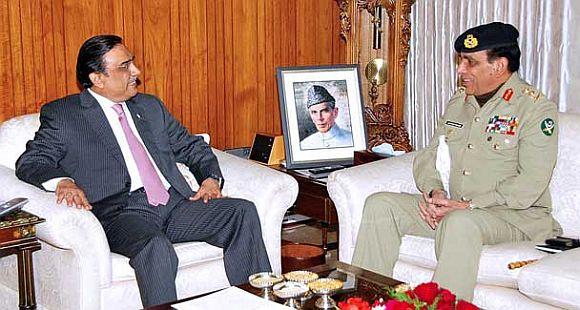 L'Affaire Ijaz is Pakistan's internal affair. However, the re-surfacing of Ijaz from oblivion could uncomfortably remind us of the naivete of the National Democratic Alliance government which lionised him in 2000-01 and amazingly without verification accepted his claims that he could help in bringing peace to Jammu and Kashmir, writes security expert
Why China is most vulnerable today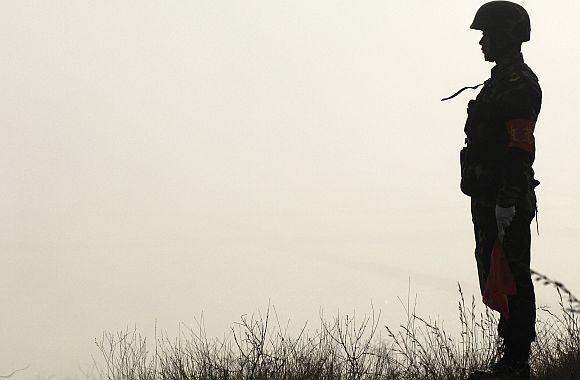 External, economic or ethnic, the sources of vulnerability are getting worse, and China's leaders do not have a switch to turn these off, writes
'We will not allow UP's division at any cost'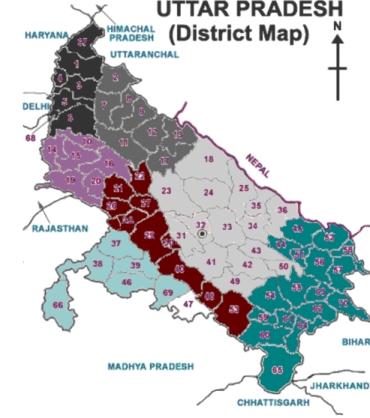 Coming down heavily on the Mayawati government, the Congress on Monday termed as "ridiculous" the controversial resolution passed by the Uttar Pradesh Assembly for splitting the state into four parts.
Man arrested for planning terror attack in New York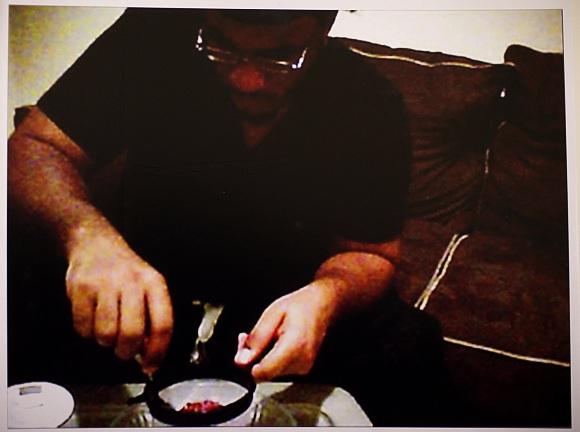 A 27-year-old man, who was allegedly an al Qaeda sympathiser, has been arrested in New York by law enforcement authorities on charges that he planned to carry out terror attacks in the city targetting government workers, military personnel and officials in New York.
IN PICS: Delhi fire kills 14, injures 40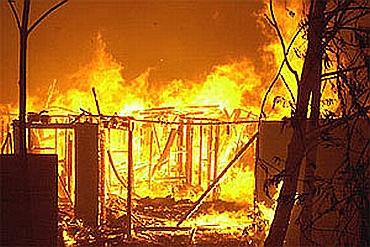 At least 14 eunuchs were killed and 40 others injured when a major fire swept through a community hall in an east Delhi locality where a congregation of the trans gender community was taking place on Sunday.
November 20, 2011
Battle against corruption to continue: Advani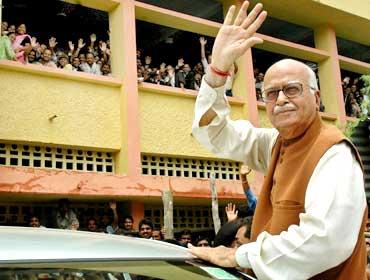 All the 215 National Democratic Alliance MPs will submit a declaration to Parliament within the next 10 days stating that they have no illegal assets or banks accounts abroad, Bharatiya Janata Party leader L K Advani announced on Friday at the end of his marathon 7,600 km 38-day 'public awakening' yatra against corruption.
November 19, 2011
Kambli's googly puts Congress and cricket on back foot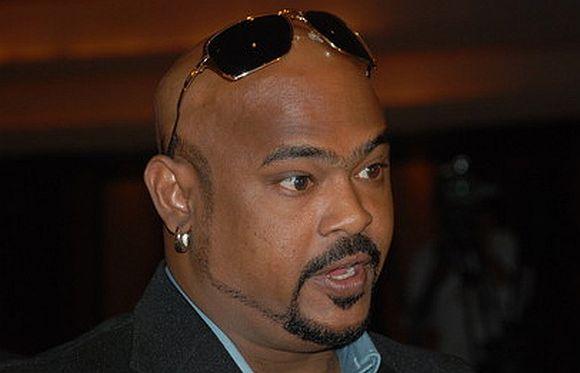 A free for all has broken out within the government, between the government and the Congress, between the Congress and the Opposition as well as within the sports (read cricket) fraternity over the charge made by former cricketer Vinod Kambli that the 1996 World Cup semi-final against Sri Lanka was fixed.
8 reasons why MPs have to be careful while entering Parliament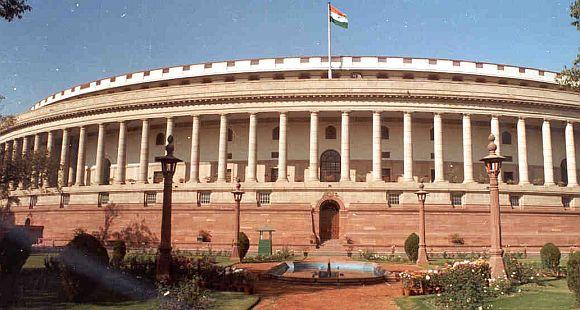 A new set of guidelines, which rediff.com has learnt about, urges parliamentarians to get familiarised with the new security apparatus inside the complex.
REWIND: Top PHOTOS of the last 24 hours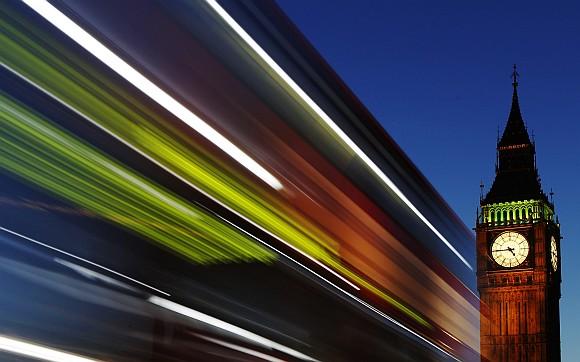 A collection of some of the best photos from around the world in the last 24 hours
November 18, 2011
PIX: PM gives up 'band-gala', dons Indonesian shirt in Bali
Leaders of East Asian nations and those of their dialogue partners turned up at a customary summit dinner in colourful local dresses, with Prime Minister Manmohan Singh wearing an ethnic maroon shirt, marking a break from his usual kurta-pajama and band-gala suit look.
The CBI versus Lokpal debate
While Team Anna wants the Central Bureau of Investigation to be brought under the Lokpal, the government and CBI are vehemently against it. They say there is no watertight compartment between various wings of the CBI. reports.
Sonia versus Hazare: The battle lines are drawn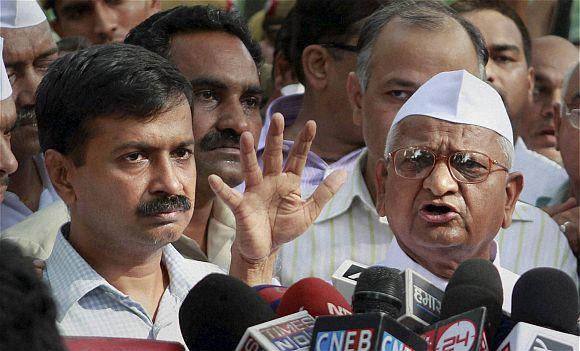 On the eve of the winter session of Parliament, rediff.com's narrates how the Congress party views the issues of corruption, Team Anna and Lokpal bill.
'Memogate': Pak generals angry, Zardari under pressure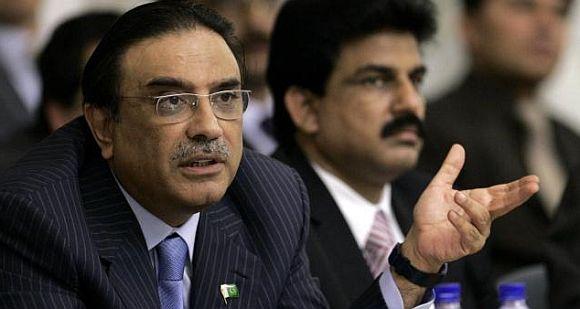 The controversial secret memo to the United States from Pakistan President, being dubbed as 'Memogate', that talks about creating a "new security team" has enraged the country's powerful generals and has put intense pressure on Asif Ali Zardari.
US goofs up, calls India and China 'threats'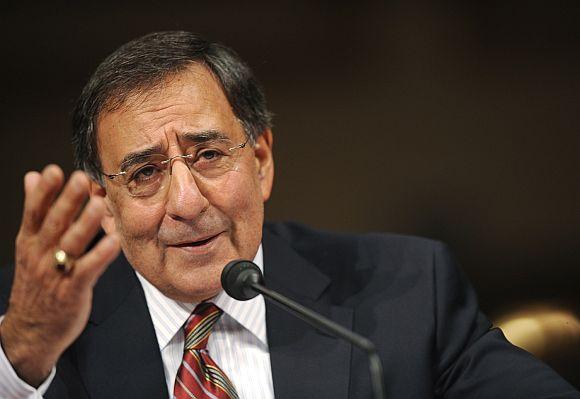 In a major goof-up, new US Defence Secretary Leon Panetta clubbed India and China, describing them as emerging "threats", but his office quickly retracted the remarks, saying Washington strongly values close ties with New Delhi.
When Zardari almost sent 26/11 culprits to India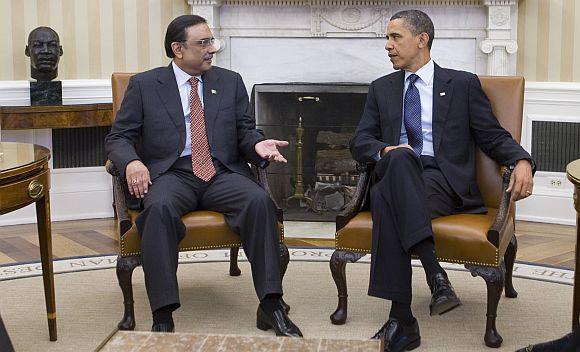 Pakistan President Asif Ali Zardari was so scared of a military coup after Osama bin Laden's death that he was ready to create a "new security team" favourable to Americans and promised the US to hand over Pakistan-based 26/11 perpetrators including those from its intelligence agency to India.
Shocking PHOTOS of politicians KISSING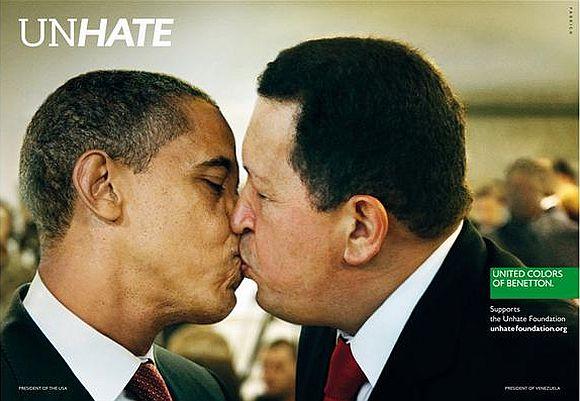 It was a campaign seeking to contribute to the creation of a new culture of tolerance. But it stirred up a storm.
Bhagvad Gita in Madhya Pradesh school syllabus?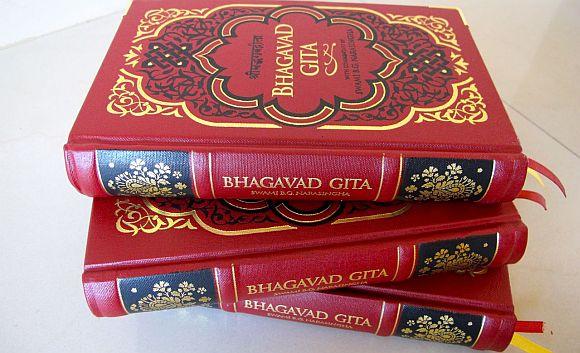 Madhya Pradesh Chief Minister Shivraj Singh Chouhan has stirred a hornet's nest in the state by announcing that Bhagvad Gita would be taught in all schools, with Opposition Congress dubbing the move as an attempt to saffronise education.
AMAZING PHOTOS: Great lake on Jupiter's icy moon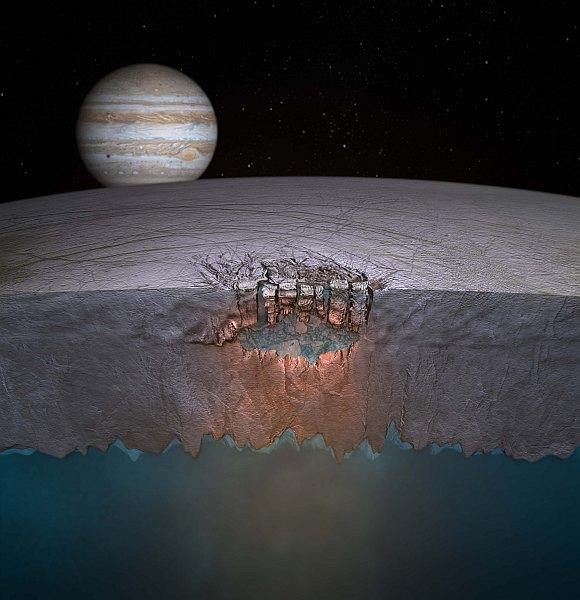 Scientists have discovered what appears to be a body of liquid water as vast as the volume of the North American Great Lakes locked inside the icy shell of Jupiter's moon Europa, suggesting a potential new habitat for life.
November 17, 2011
'People of Malegaon have no time for retaliations'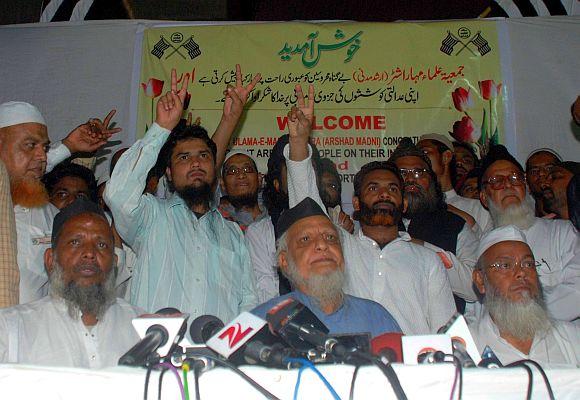 Following the bail of the accused in the 2006 blasts case, Malegaon has become a political hub. There was much debate following the release, and now the general feeling among the people is not only full justice to the innocents, but a stringent conviction to the real culprits involved in the attack.
'Sonia is no goongi gudiya'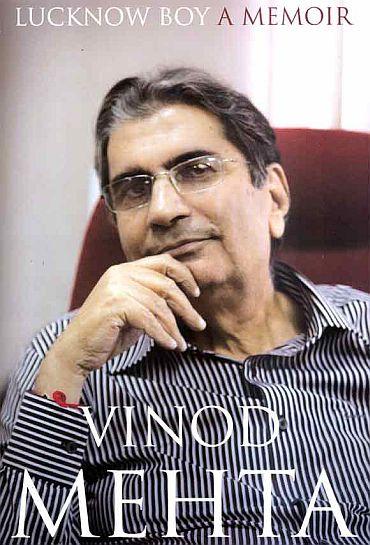 Vinod Mehta, Editor-in-Chief of Outlook magazine, is one of India's best-known journalists. His remarkably candid autobiography, Lucknow Boy: A Memoir, offers a ringside view of many major events in recent times, brims over with wit, wisdom, scandal and gossip. Here, Vinod Mehta recounts his encounters with Sonia Gandhi: An intimate portrait of the rectient Congress leader.
End of the road for Dawood Ibrahim? Maybe not!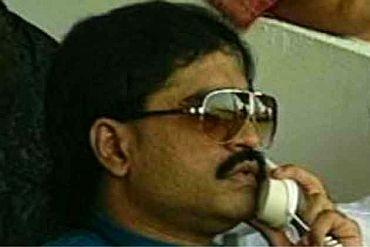 While India still hopes that the end could be in sight for fugitive don Dawood Ibrahim, there are indications that the going may not be so tough for the man who still has friends in high places in the Pakistani establishment, reports eminent Pakistani journalist Amir Mir.
US here to stay as Pacific power: Obama's message to China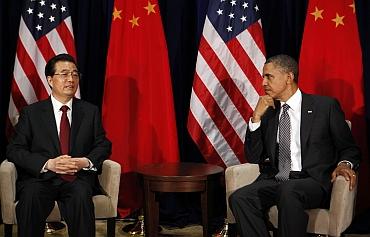 In a clear message to China, President Barack Obama on Thursday said that United States will maintain its military presence in the Asia-Pacific region despite budget cuts, saying that America was "here to stay" as a Pacific power.
'Omar is taking a risk, but it should be taken'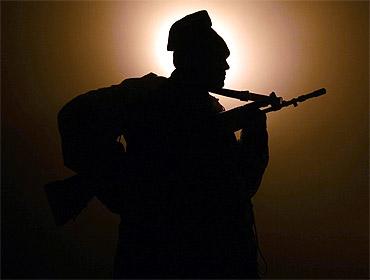 In the first part of this interview with Bula Singh, former home secretary G K Pillai had talked about why AFSPA need not be repealed immediately but the Disturbed Areas Act should be lifted in Kashmir. In the second and concluding part of the interview, he explains that no one wants to take a risk or bite the proverbial bullet in Kashmir, fearing that the situation might implode again.
Parties in AP support Telangana, then why is it taking so long?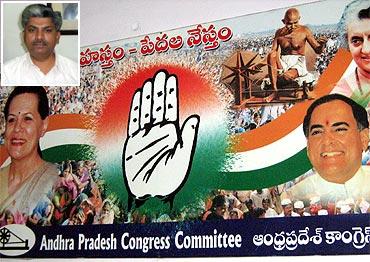 The four main parties in Andhra Pradesh; Congress, Telugu Desam Party, Telangana Rashtra Samithi and the Bharatiya Janata Party all say they support a separate state of Telangana, but there have been no concrete steps in that direction. A Ganesh Nadar reports.
EXCLUSIVE! 'Annaji succumbs to pressure from near ones'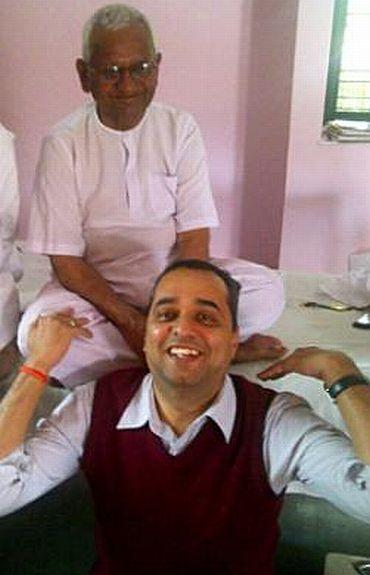 Veteran activist Anna Hazare's former blogger Raju Parulekar, who fell out with Hazare after the activist publicly snubbed him on the issue of restructuring of the core committee, gives out certain explosive details in this exclusive email interview with rediff.com.
In PHOTOS: Endangered species fight for survival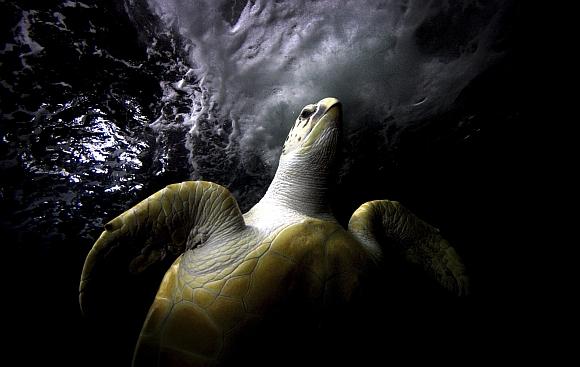 Some of the most unique animals today are at the risk of becoming extinct. Rediff.com takes a look at efforts being made across the globe to save these dying breeds.
Why politicising the Malegaon case is dangerous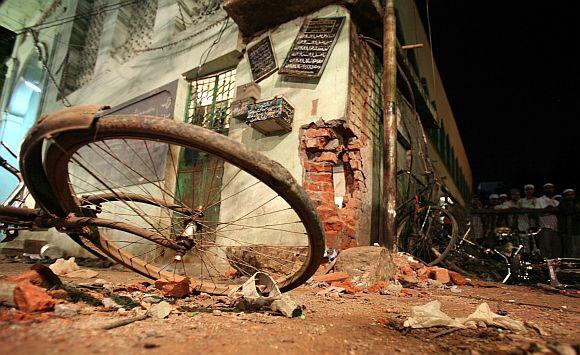 By politicising and communalising the investigation process into terror-incidents like the 2006 Malegaon blasts case, the government will be further vitiating the relationship between the two communities and paving the way for more acts of terrorism in future, feels senior analyst .
November 16, 2011
Parties in AP support Telangana, then why is it taking so long?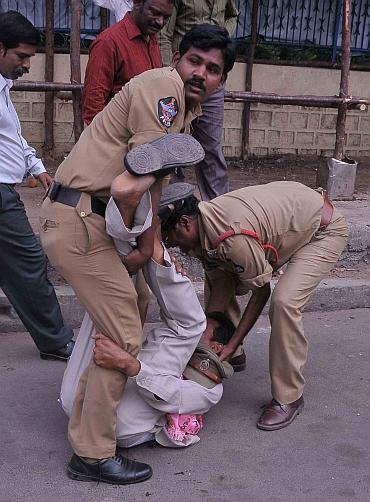 The four main parties in Andhra Pradesh; Congress, Telugu Desam Party, Telangana Rashtra Samithi and the Bharatiya Janata Party all say they support a separate state of Telangana, but there have been no concrete steps in that direction. A Ganesh Nadar reports.
2006 Malegaon blasts: Six accused walk out of jail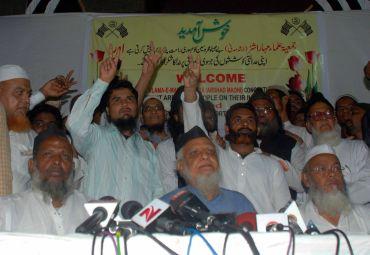 Six of the nine accused in the 2006 Malegaon bomb blasts case were on Wednesday released after a trial court in Mumbai granted them bail.
All you wanted to know about the AFSPA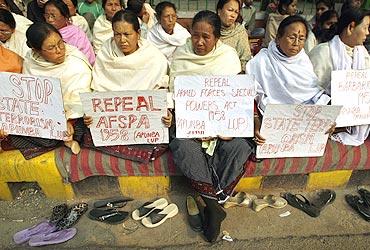 The Armed Forces (Special Powers) Act, 1958, or AFSPA, as it is commonly known, has of late been a subject of intense discussion and debate. AFSPA has been in force in the North-East and Jammu and Kashmir, and the 'draconian' law has been the reason of wide protests.
Why Arunachal is an 'undiscovered gold mine'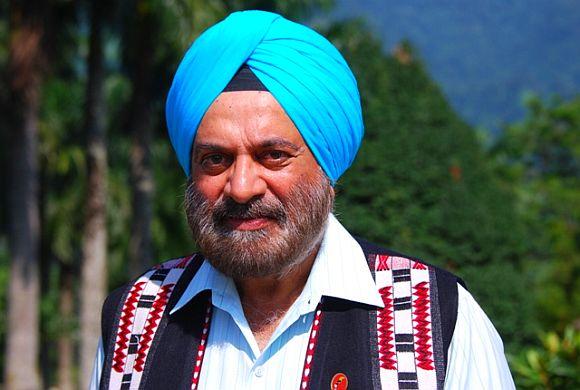 meets General J J Singh, former Army Chief and today the governor of Arunachal Pradesh, who spells out the priorities and his vision for this border state. The governor also revisits the 1962 war and shares his perceptions for the future.
How Pakistani textbooks pollute innocent minds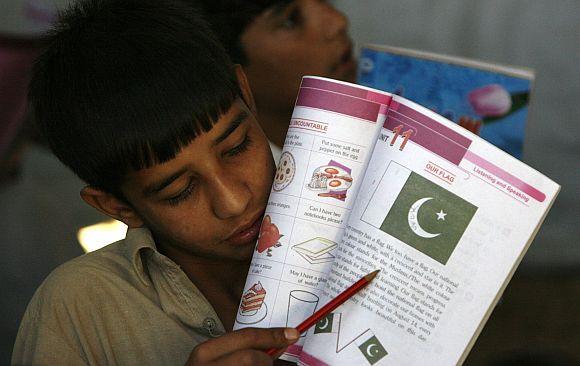 The findings of a recent US report indicate how deeply ingrained hard-line Islam is in Pakistan and help explain why militancy is often supported, tolerated or excused in the country, writes noted Pakistani journalist .
REWIND: Top PHOTOS of the last 24 hours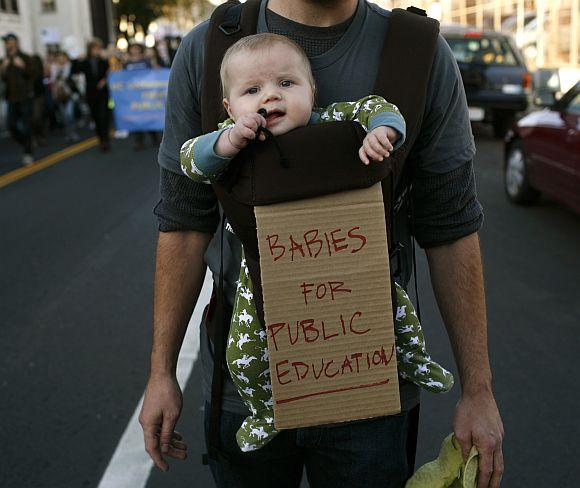 A collection of some of the best photos from around the world in the last 24 hours
'In Kashmir, everybody wants the status quo to continue'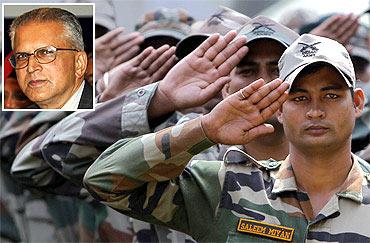 Everybody has developed a vested interest in maintaining the status quo in Kashmir in spite of the fact that the ground situation has improved, feels former home secretary G K Pillai.
Chandrababu Naidu is worried. Will he be exposed?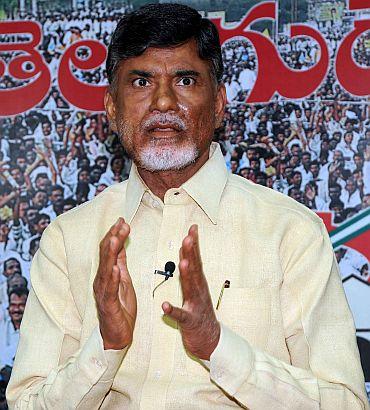 The petition filed by the wife of former Andhra Pradesh Chief Minister late Dr Y S Rajasekhara Reddy says that there is no real record to show the income Naidu earned, as his only source of income was from his career as a politician.
November 15, 2011
Congress has problems with my anti-corruption drive: Ramdev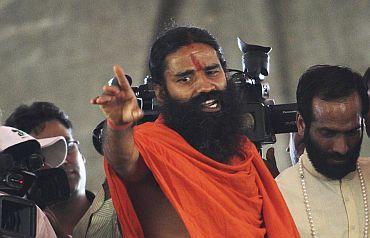 Yoga guru Baba Ramdev on Tuesday said the Congress was the only political party which had problems with his crusade against corruption.
New controversy erupts over 2G, Digvijay jumps into fray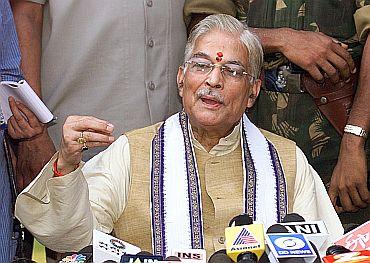 A fresh controversy broke out in the 2G case on Tuesday with the surfacing of a letter which suggested that Parliament's Public Accounts Committee chief Murli Manohar Joshi had called up a CAG official to press for expediting auditing work into spectrum allocation.
'Mayawati's move to split UP a political stunt before polls'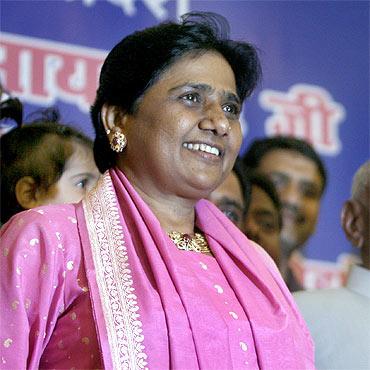 The Congress and the Samajwadi Party on Tuesday slammed Uttar Pradesh Chief Minister Mayawati for her proposed move to split Uttar Pradesh into four smaller states.
VIDEO: Agni-IV, India's new long-range missile
Making a quantum jump in its missile programme, India on Tuesday successfully test-fired a highly advanced nuclear capable Agni-4 long range ballistic missile with a strike range of 3,000 km from an island off Odisha coast.
PAC's second report on 2G blasts PC, says PM was 'misled'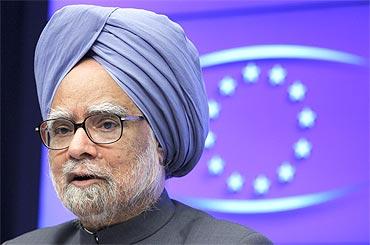 The PAC's second draft report again targets Prime Minister Manmohan Singh and then Finance Minister P Chidambaram. However, Chidambaram gets more brickbats while Dr Singh, the report says, was 'misled' by then Telecom Minister A Raja. Our Correspondent reports from New Delhi.
Now Mayawati wants to split UP into 4 new states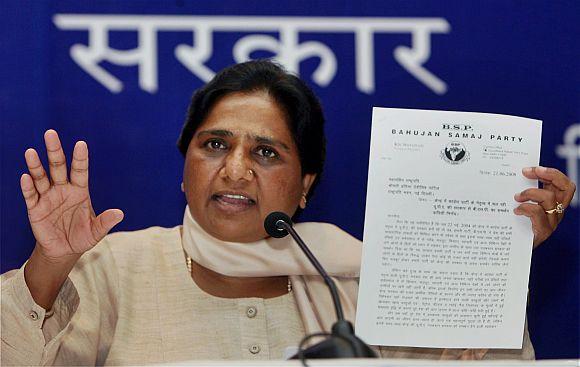 In a bid to outsmart rivals ahead of the assembly elections, Uttar Pradesh Chief Minister Mayawati on Tuesday announced bringing a resolution in the House for carving out four new states in the winter session beginning next week.
Is Rahul Gandhi ready for the big leap in politics?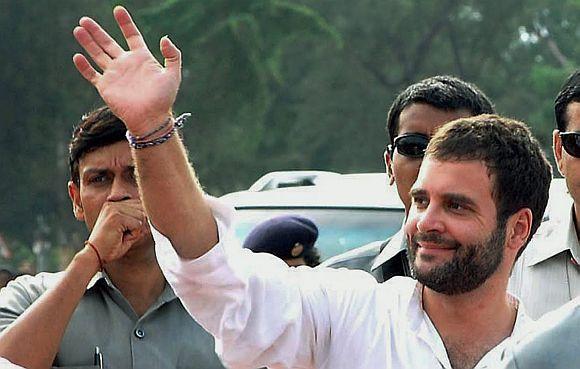 Rahul Gandhi has signalled the willingness to make the transition from the Congress' political strategy consultant to its chief-decision maker. analyses whether he has it in him to make the cut?
India tests new 3,000 km-range Agni-IV missile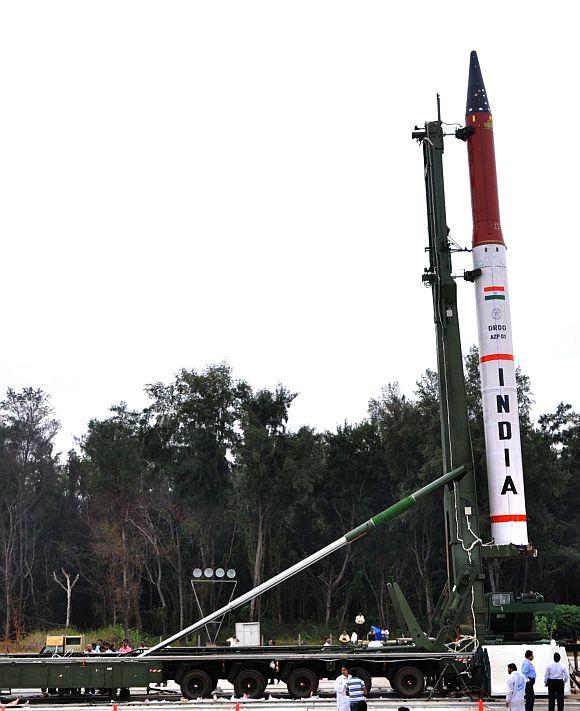 Adding teeth to its nuclear deterrence, India on Tuesday successfully test-fired an advanced variant of nuclear-capable Agni-II ballistic missile with a strike range of 3,000 km from an island off Odisha coast.
India may soon have its own 'Predator drones'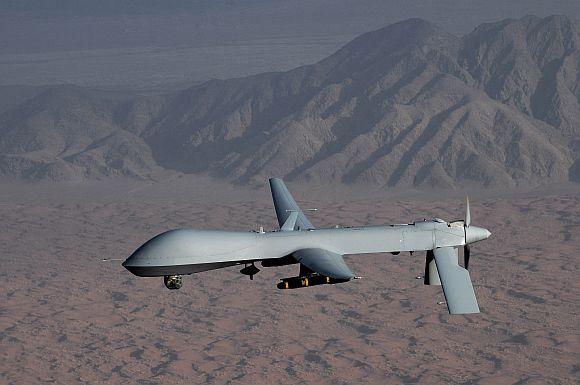 India is developing an unmanned aerial vehicle similar to the American Predator drones with an investment of Rs 1,500 crore and planning unmanned combat vehicles, a key official involved in the project said on Monday.
REWIND: Top PHOTOS of the last 24 hours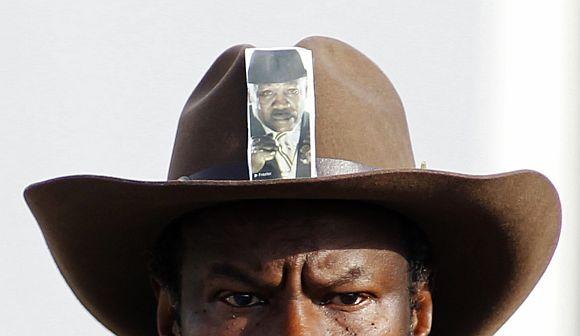 A collection of some of the best photos from around the world in the last 24 hours
Why Mamata's gameplan is giving Congress the jitters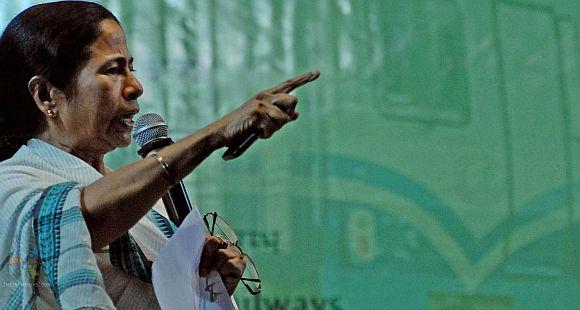 The more Mamata Banerjee ups the ante on contentious issues in the coming weeks, which she is expected to do, the more she and other allies will be in a position to extract their pound of flesh for their continued support to the government, says
In PHOTOS: The 'COOLEST' weapons of the future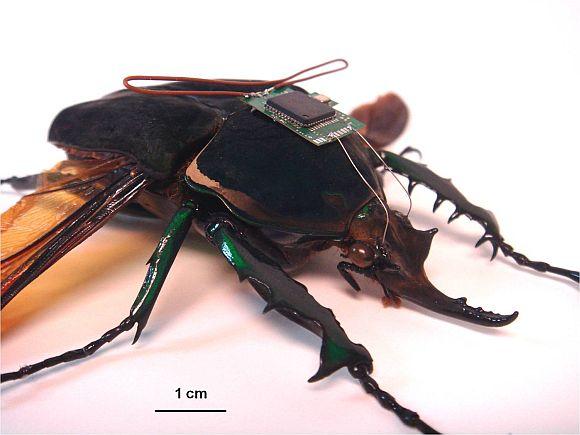 We present some the 'coolest' futuristic weapons that are being developed right now, according to a Business Insider report:
Chelsea Clinton now a NBC journalist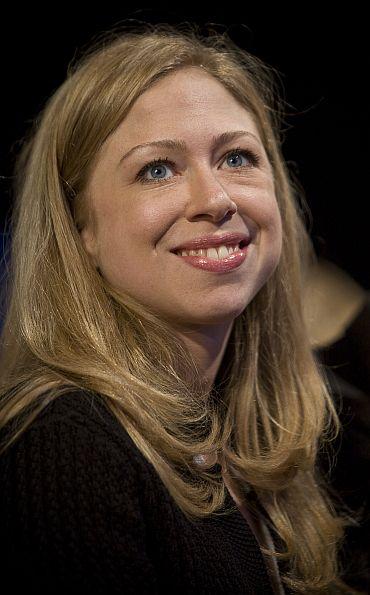 Chelsea Clinton, the daughter of former US President Bill Clinton and Secretary of State Hillary Hillary Clinton, has been roped-in by NBC News as a full-time special correspondent.
Gave enough time to Maoists, will chase them away: Mamata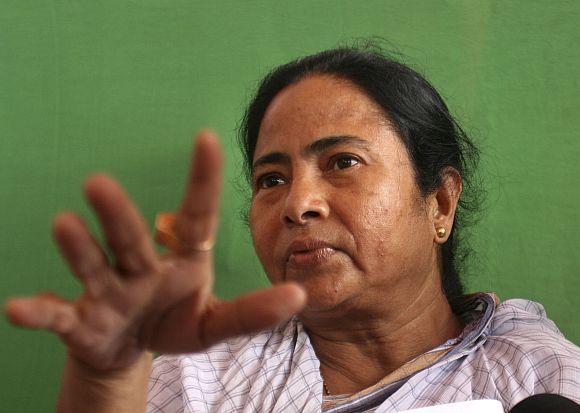 With suspected Maoists gunning down two Trinamool workers in Purulia district, West Bengal Chief Minister Mamata Banerjee on Monday dismissed the Maoist letter on their ceasefire withdrawal and said joint-operations would be intensified against the ultras.
November 14, 2011
Rahul's family responsible for UP's backwardness: Raj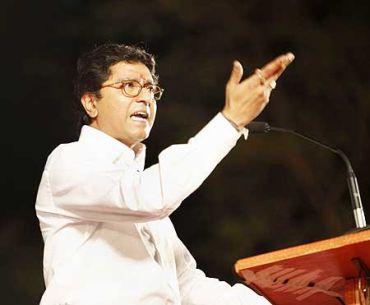 Maharashtra Navnirman Sena chief Raj Thackeray on Monday held the Nehru-Gandhi family "responsible" for the lack of development in Uttar Pradesh.
Sale of N-reactors to Pak? Surprised China says no such deal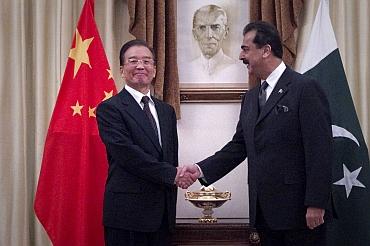 China on Monday expressed surprise over a report claiming that Pakistan plans to buy two Chinese-made 1000 mega watts nuclear reactors for installation at Karachi.
When will you WAKE UP, Rahul Gandhi asks the people of UP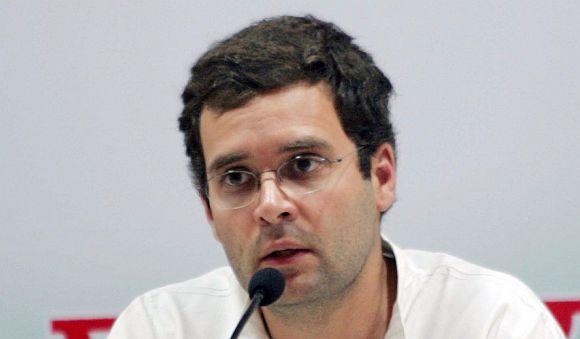 Congress leader Rahul Gandhi on Monday launched his party's election campaign in Uttar Pradesh by attacking the Mayawati-led Bahujan Samaj Party government, saying it is corrupt, has siphoned-off central funds and is insensitive to the poor.
'RSS never leaves a trail. It should be BANNED'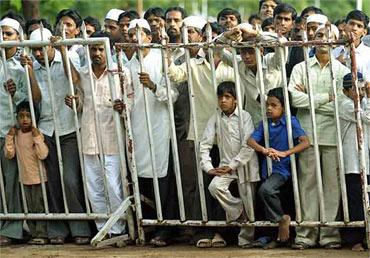 Maulana Abdul Hamid Azhari, president of Kul Jamaati Tanzeem, has been leading the fight to secure justice for these men. In an interview with Rediff.com's , he says the primary focus of his organisation is to help the youth make up for the precious years they have lost while languishing behind bars.
I don't play politics with national security: Omar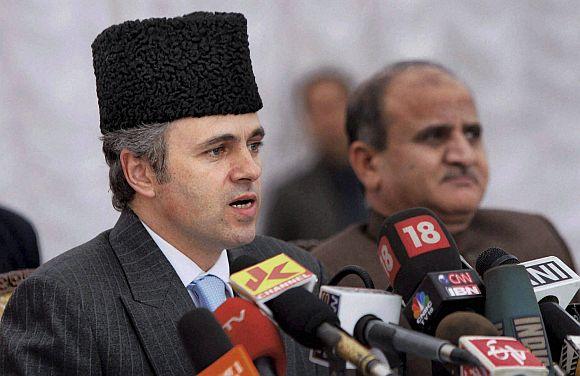 Amid raging controversy over the issue of partial withdrawal of AFSPA, Jammu and Kashmir Chief Minister Omar Abdullah on Monday said there was ample opportunity to address the concerns of the armed forces and still go ahead with the proposed plan.
PIX: Protests against Koodankulam nuke plant hit Chennai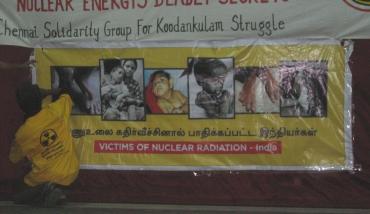 Protestors of Koodankulam nuclear plant are evoking memories of Hiroshima and Nagasaki, the Chernobyl disaster and the recent Fukushima tsunami to warn people, reports A Ganesh Nadar
VIDEO: Vladimir Putin's 'raunchy' advertisement
Valdimir Putin loves to be in the headlines. This time around, the topic of discussion is his United Russia party's raunchy election campaign video, which has been branded as "unconstitutional".
PHOTOS: Pakistan raises two JF-17 Thunder squadrons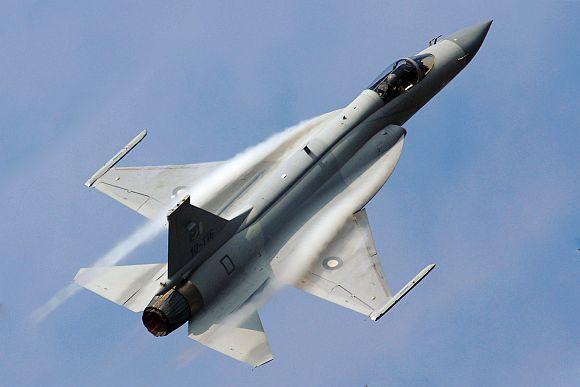 Pakistan has raised two squadrons equipped with the JF-17 Thunder combat jet that was developed jointly with China and plans to have a third squadron by early next year.
Taliban's dreaded warning to Pakistan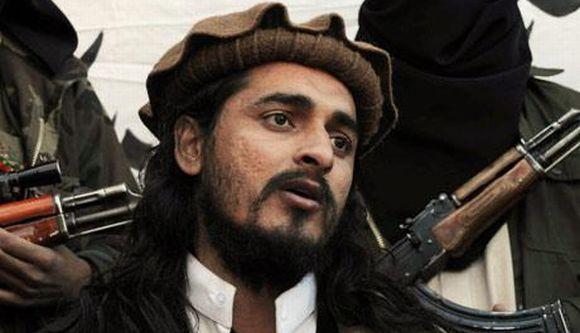 Tehrik-e-Taliban Pakistan chief Hakimullah Mehsud has warned that his fighters were planning orchestrated attacks against the government and the military to wrest control of areas that they had lost in the country's northwest.
'Is minority reservation the only way out?'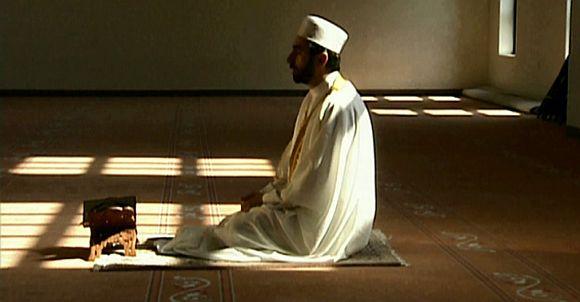 Wajahat Habibullah, chairperson, National Commission for Minorities, speaks to Kavita Chowdhury on reservation for Muslims, the RTI Act and the controversy over withdrawal of AFSPA in Kashmir.
BIG view: Best PHOTOS of the last 24 hours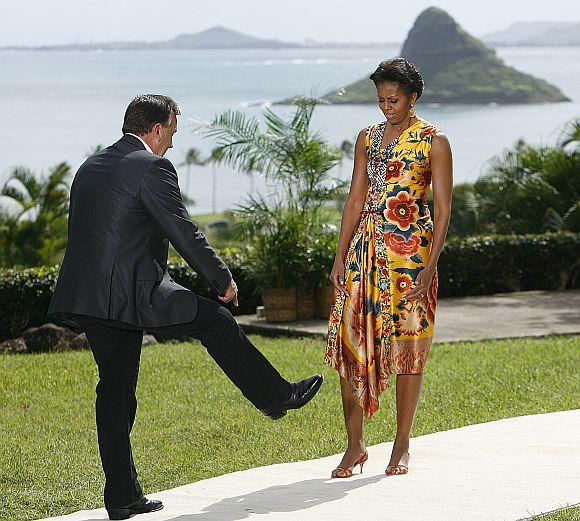 A collection of some of the best photos from around the world in the last 24 hours
November 13, 2011
Rahul should be ready for bigger role, says Karan Singh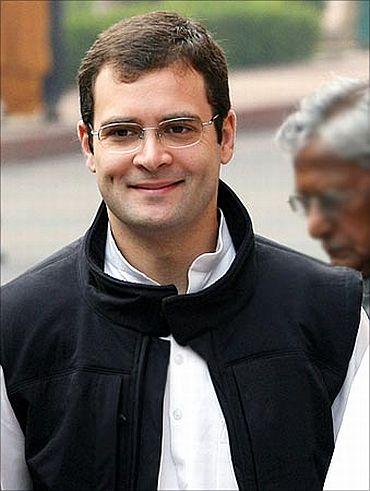 Amid speculation over Rahul Gandhi taking a bigger role in Congress, senior party leader Karan Singh feels that there is "no probable reason" why he should stay away from the responsibility.
26/11 attacks: Nothing on ground despite Pak promises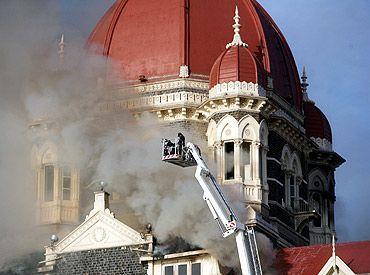 Nearly three years after the 26/11 attacks, Pakistan has not been able to deliver on its promises to bring the perpetrators of the Mumbai terror strike to justice and dismantle terror infrastructure despite assurances given at the highest level.
Clean people to be inducted in expanded core committee: Hazare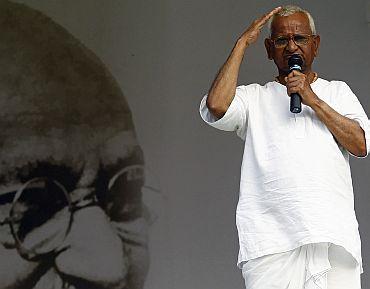 With Team Anna members coming under attack, Anna Hazare on Sunday said the core committee will be expanded but a "sharp eye" will be kept on new members so that people with only clean background are part of the movement.
'Can't rule out earthquakes at nuclear plant sites'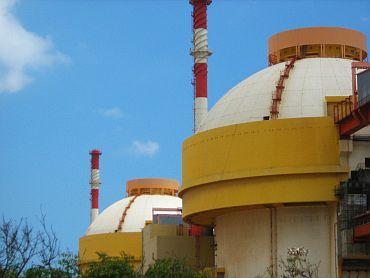 Amid concerns over the Koodankulam nuclear power project, the National Disaster Management Authority has said safety measures at all atomic plants in the country were in place but admitted earthquakes at these sites cannot be completely ruled out.
Rahul, not Sonia, raised corruption issue in LS: RTI reply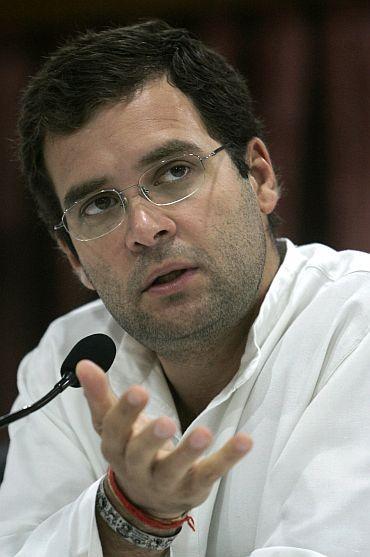 While Congress general secretary Rahul Gandhi has raised the issue of corruption during the course of the current Lok Sabha, party president Sonia Gandhi has not brought it up.
Kalam frisked at JFK airport; US apologises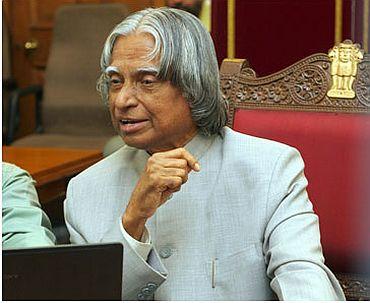 The United States has apologised to former President A P J Abdul Kalam for subjecting him to frisking at New York's JFK airport, an incident that had provoked sharp reactions from India which threatened retaliatory action.
'Maldives sees India as a favoured big brother'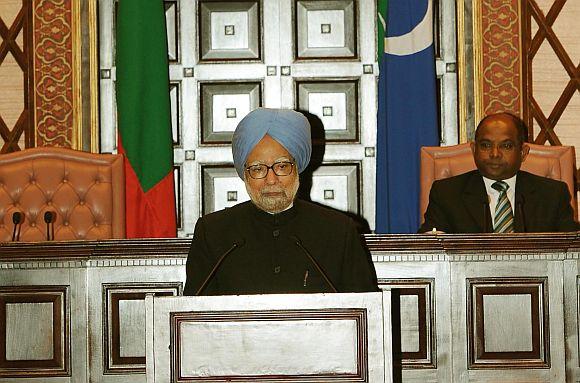 Rediff.com's witnessed history being written when Prime Minister Manmohan Singh addressed the Maldivian parliament -- the first foreign dignitary to do so since it came into being in 2009
Special: Manmohan's Masterstrokes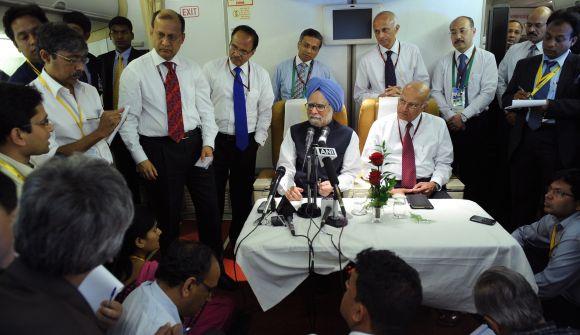 Prime Minister Manmohan Singh did not mince words when media persons hurled a volley of questions at him while returning from Maldives. Rediff.com's , who was part of the media delegation on board prime minister's special aircraft, reports.
November 12, 2011
At Jantar Mantar, Sarabjit's sister and daughters sit with hope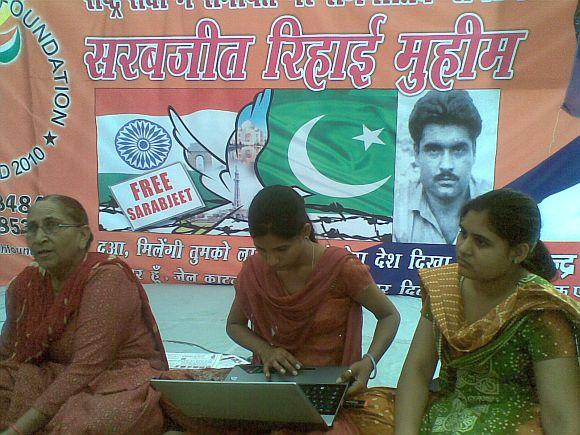 The wife and daughters of Sarabjit Singh, who has been languishing in the jail in Lahore for over 20 years, have brought their struggle to secure his release to New Delhi. Rediff.com's catches up with them at Jantar Mantar
In PHOTOS: Google snaps Iranian nuclear sites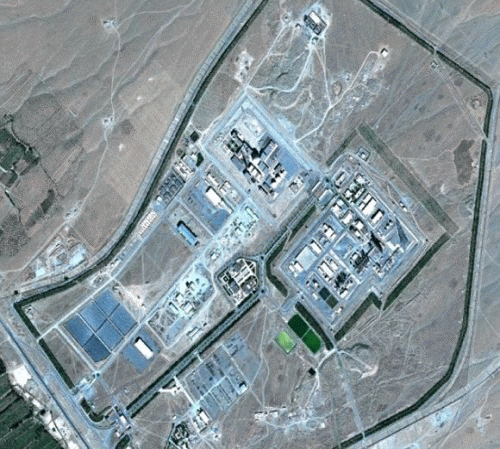 Search giant Google has released satellite images of facilities at two Iranian cities that the United Nations claims may be used to develop nuclear weapons.
HAF reacts to report on hatred against Hindus in Pak madrasas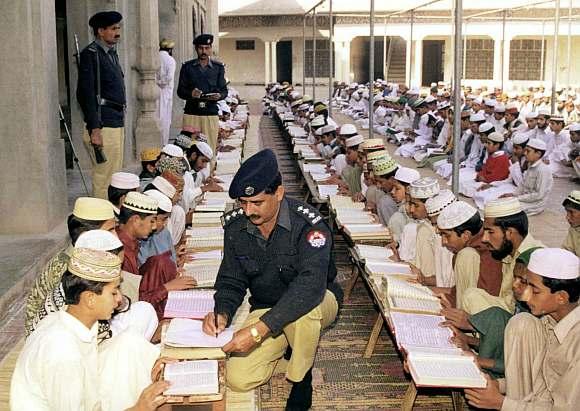 The study is a validation for scores of Pakistani Hindus who face discrimination and violence because of the hatred towards Hindus that continues to be stoked in children through the education system, says the Hindu American Foundation. reports.
'Anna Hazare's Gang of Four is taking India for a ride'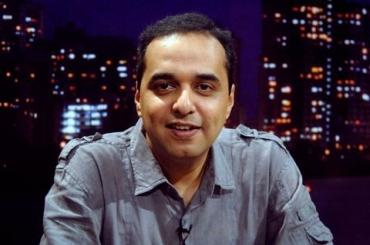 Seeking to put Team Anna members on the back-foot, the activist's former blogger Raju Parulekar has accused the "gang of four" in Anna Hazare's core team of using the activist as a "demi-god" to further their interests and hold the government to "ransom".
Mamata Banerjee: Bengal CM, UPA critic and MADAM NO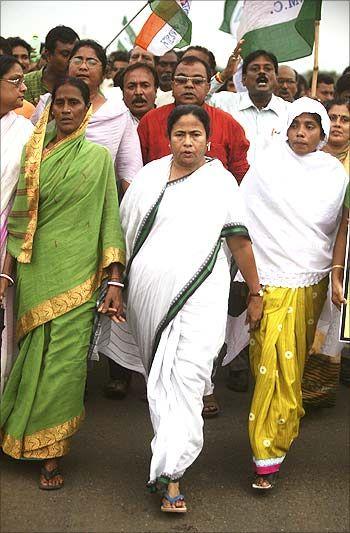 UPA's most vociferous critic may script her own political decline in the state, says Aditi Phadnis
Poonam's angry and Don 2's new song
Poonam's angry and Don 2's new song
November 11, 2011
BJP targets PM for 'giving certificates' to heads of states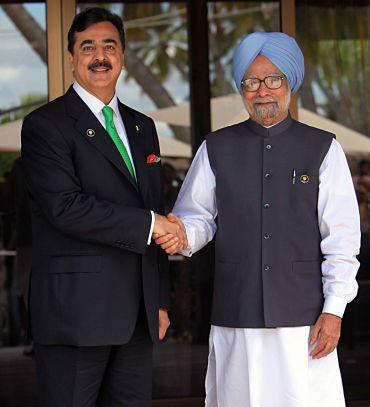 Bharatiya Janata Party on Friday targeted Prime Minister Manmohan Singh for praising his Pakistan counterpart
Agnivesh wants to apologise to Hazare, regroup old team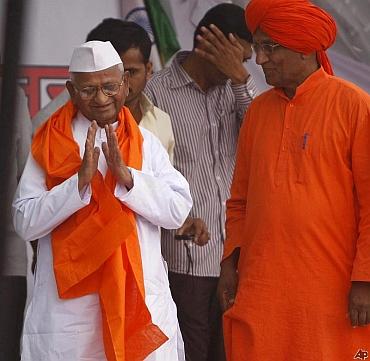 Swami Agnivesh, who had a bitter fallout with anti-corruption crusader Anna Hazare, has said he wants to apologise to the Gandhian if he has made any mistake.
MUST SEE: Navy pins down Somali pirates in heroic face-off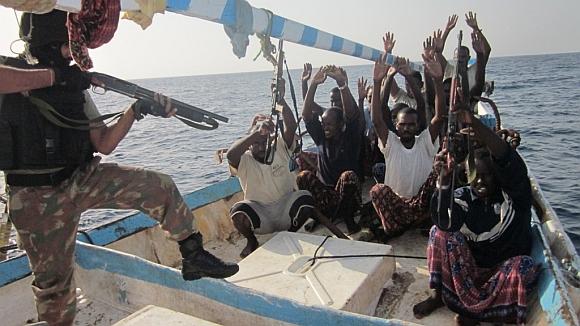 Indian Naval Ship Sukanya, deployed on anti-piracy patrols in the Gulf of Aden under the operational control of the Western Naval Command, thwarted a multiple-boat attack by pirates on Thursday and rescued 26 Somali crewmembers.
'Bedi, Kejriwal, Bhushan should be kicked out of the movement'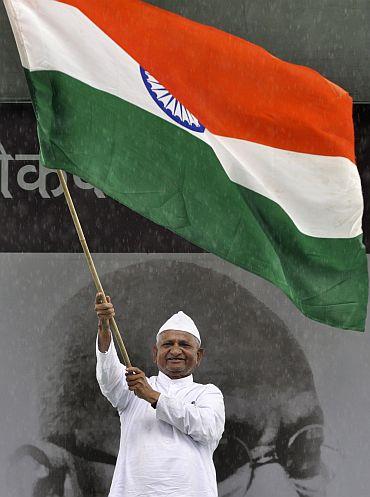 Anna Hazare is not allowed to take any decisions or lead the anti-corruption movement as some members of his core team "control" and "exploit" him, his former blogger Raju Parulekar has alleged.
US targets India's Rs 3000 crore attack helicopters deal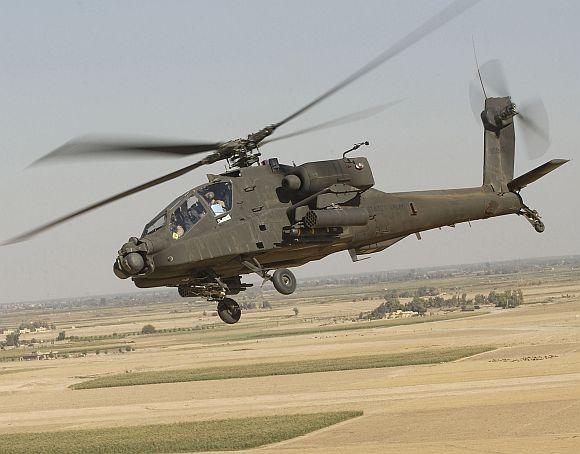 Though the United States lost out in the race to sell fighters to India, its armament companies are claiming to be front-runners for New Delhi's new tenders for attack helicopters and heavy lift choppers.
Mauritius, the new destination for dirty money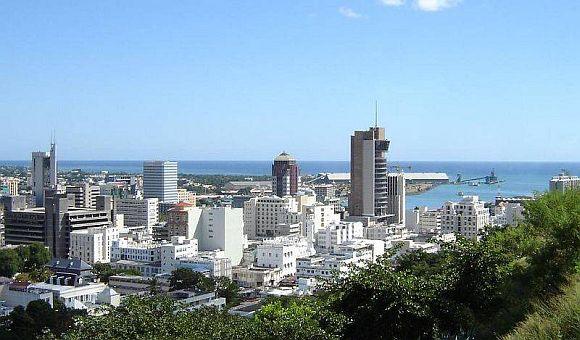 High interest rates, minimal documentation and an unresponsive government are enough incentives for terror financiers and politicians to stash away their ill-gotten wealth to off-load their wealth to Mauritius. But does the world, especially India, realise the inherent dangers? reports
India-Pakistan: Moving forward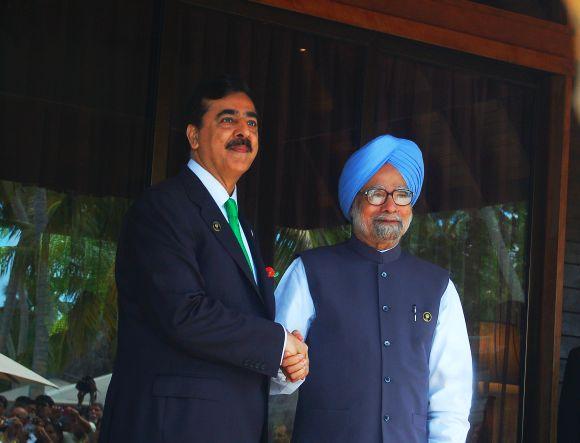 Apart from the Kashmir issue, past Pakistani reluctance to grant the MFN status to India had strong economic reasons too; namely, its fears that the MFN status would be more beneficial to India than to Pakistan, and could reduce the latter to a position of economic dependence on India. It is important to remove these fears from Pakistan's mind, feels .
What has Sonia done to curb corruption: Advani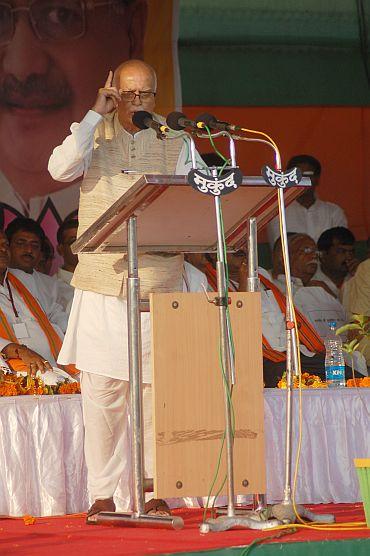 Bharatiya Janata Party leader L K Advani on Friday questioned Congress President Sonia Gandhi's "silence" on corruption issue and asked what she was doing as United Progressive Alliance's "most powerful leader" to curb the menace.
BIG View: Best PHOTOS in the last 24 hours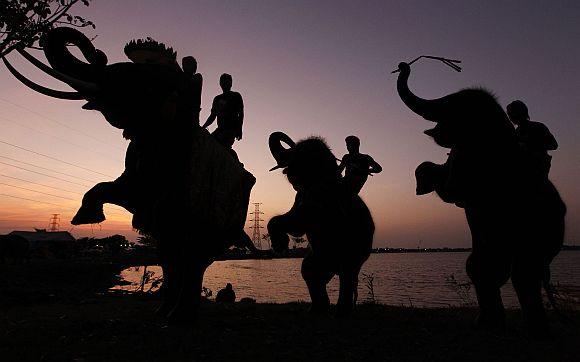 Here are some of the best images from across the globe in the last 24 hours
Why Pak Taliban rejected Islamabad's offer of peace talks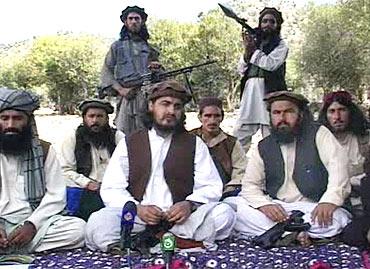 The offer of peace talks came at a time when the Pakistani military operations in the Federally Administered Tribal Areas on the Pak-Afghan border had had little impact on the operational capabilities of the Tehrik-e-Taliban. reports.
Why IAF does NOT need either Eurofighter or Rafale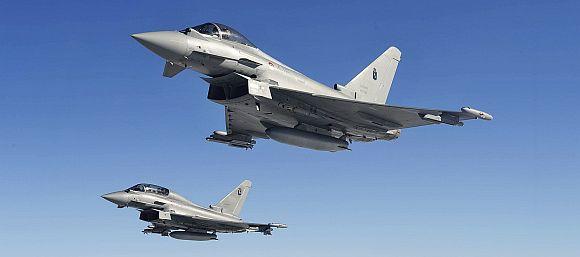 The J-20 fighter prototype, a 5th generation combat aircraft built by China's Chengdu Aircraft Industry, made its first flight on January 11, 2011. This necessitates a re-evaluation of the IAF's procurement of 4th generation medium fighters, which is close to being finalised. reports
2G trial commences, Raja refuses to cross-examine witnesses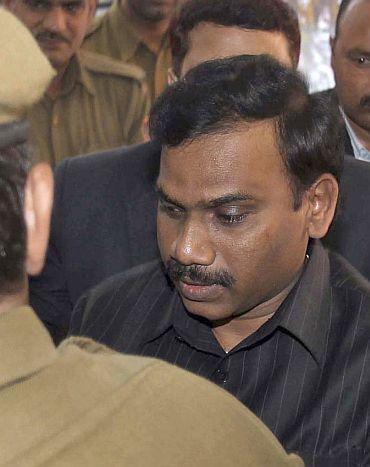 The much-awaited trial in the 2G spectrum allocation scam case, involving high-profile accused including former Telecom minister A Raja, Dravida Munettra Kazhagam member of Parliament Kanimozhi, top corporate honchos and telecom firms, is likely to commence from Friday before a Delhi court.
What China thinks of India's military posturing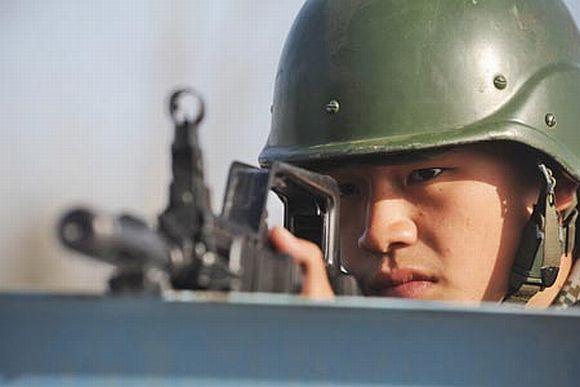 Terming India's proposal of "massive up-gradation" of defence infrastructure along the Sino-Indian border as "bold moves", Beijing has said it implied that New Delhi was "starting to treat China as a de facto competitor".
November 10, 2011
PM calling Gilani 'man of peace' sets off war of words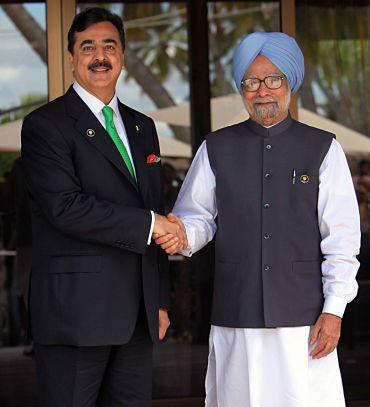 Prime Minister Manmohan Singh describing his Pakistani counterpart Yousuf Raza Gilani as a "man of peace" after their meeting in Maldives on Thursday led to fresh sparring between BJP and Congress in New Delhi.
In PHOTOS: Curtains down on colourful Pushkar fair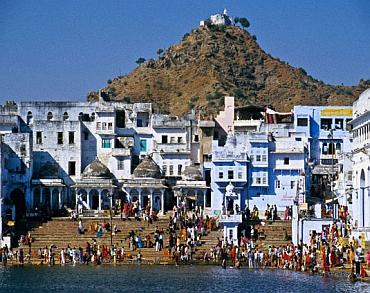 The famous Pushkar fair, which began last week in Ajmer, concluded on Thursday with thousands of devotees taking dips in the Pushkar lake, officials said.
NY's happy meal treat for 1.3L unprivileged Indian students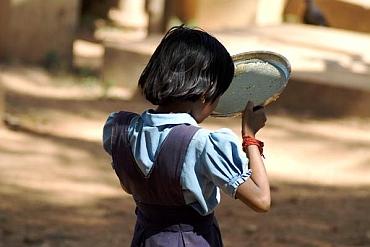 Fundraisers held in New York, San Francisco and Atlanta for India-based non-government organisation Akshaya Patra that strives for wholesome school kitchens is expected to raise a whopping Rs 5 crore in charities this year. reports
We have always found Hazare reasonable: Prithiviraj Chavan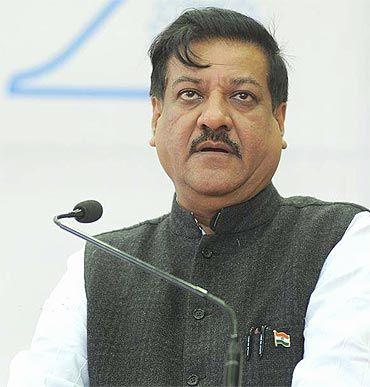 In an Exclusive Interview to CNN-IBN, Maharashtra Chief Minister Prithiviraj Chavan speaks about the conditional clearance to the controversial Lavasa project, and the tie up with Nationalist Congress Party in the run up to the Brihanmumbai Municipal Corporation elections.
PM WRONG in calling Gilani man of peace: Yashwant Sinha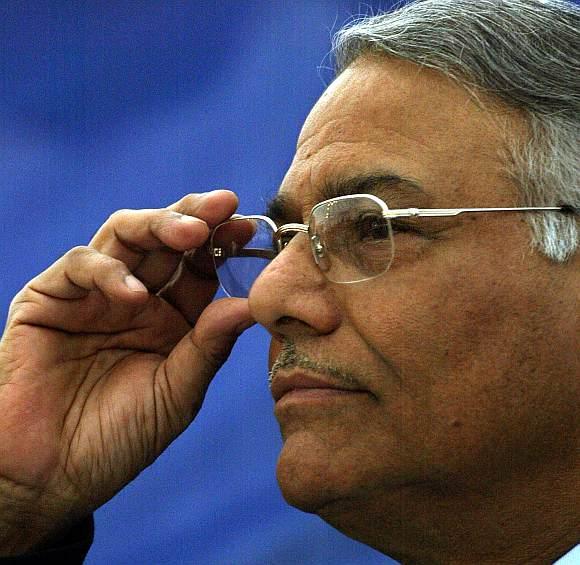 The Bharatiya Janata Party on Thursday said Prime Minister Manmohan Singh has "erred" in calling his Pakistani counterpart Yousuf Raza Gilani a "man of peace" as his country continues to sponsor cross-border terrorism.
'Do you think the Christians will not fight back?'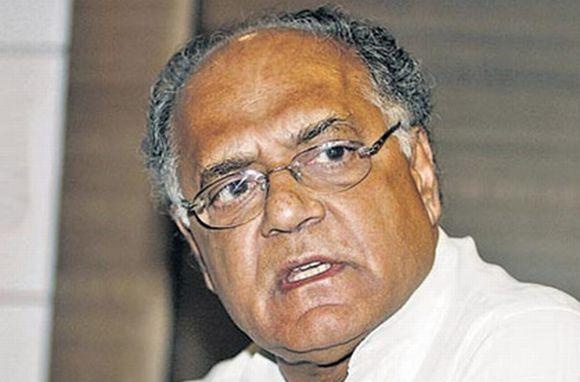 If religious fanaticism in Afghanistan is being treated as an act of terror, then I do not see any reason why attacks on churches should not come under the same purview, says Justice M F Saldanha
FAQ: How media in India is regulated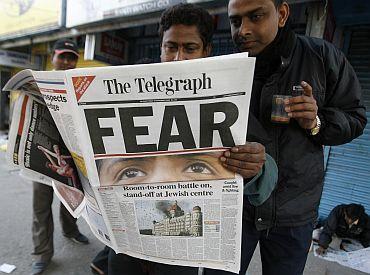 Here we present a FAQ on the present model of regulation of different forms of media.
IN PICS: Religious fervour grips India on Guru Nanak Jayanti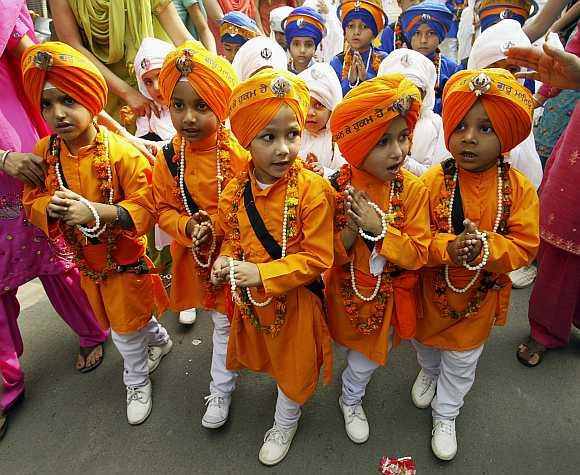 Extensively celebrated as Gurupurab by the Sikhs, the birthday of their tenth and last guru, this day witnesses' large processions and special prayer gatherings at all Gurudwaras across the world.
Terrorist Kasab should be hanged: Pakistan Interior Minister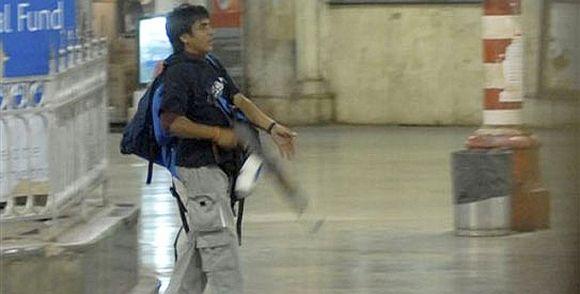 Demanding death for "terrorist" Ajmal Kasab, Pakistan Interior Minister Rehman Malik on Thursday said the proposed visit of a Judicial Commission to India will help quicken the trial of 26/11 accused in his country.
Church support to Koodankulam N-plant protests raises eyebrows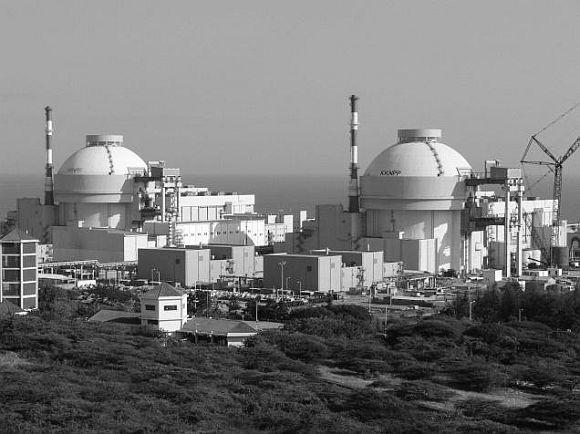 It has been three weeks since villagers in Tamil Nadu's Idinthakarai have been on relay fast protesting the construction of the Koodankulam nuclear plant. reports from ground zero
Anything between India and Pak spectacular, says Khar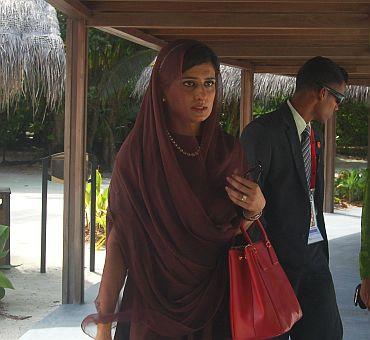 Pakistan Foreign Minister Hina Rabbani Khar, currently in Maldives attending the SAARC summit, told rediff.com on Thursday that anything between India and Pakistan is spectacular, when asked whether the two countries could expect anything impressive from the meet.
PM, Gilani meet at beach cottage, script new chapter in ties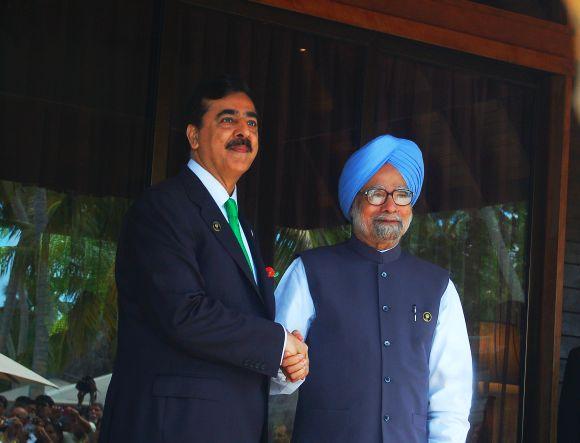 Prime Minister Manmohan Singh on Thursday met his Pakistani counterpart Yousuf Raza Gilani in Maldives to give a push to normalisation of bilateral relations marked by "shrinking" trust deficit.
'News of the World' spied on Prince William, Harry's ex, Jolie!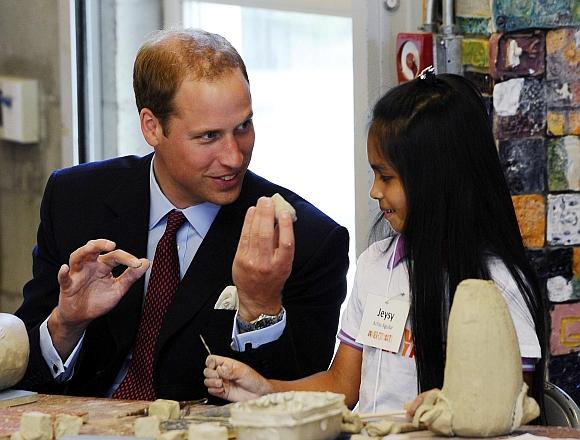 Rupert Murdoch's News of the World tabloid had ordered the hacking of phones of 100 high-profile people, including Prince William and a host of politicians and celebrities close to the royal family, a private investigator has claimed.
Can Russia turn on spacecraft before it endangers earth?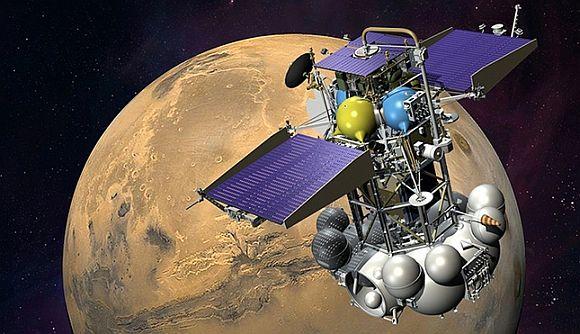 The unmanned $170 million Phobos-Ground craft, Russia's first planetary mission in 15 years, could pose a major threat for earth.
Amazing PHOTOS: Polar bears chilling out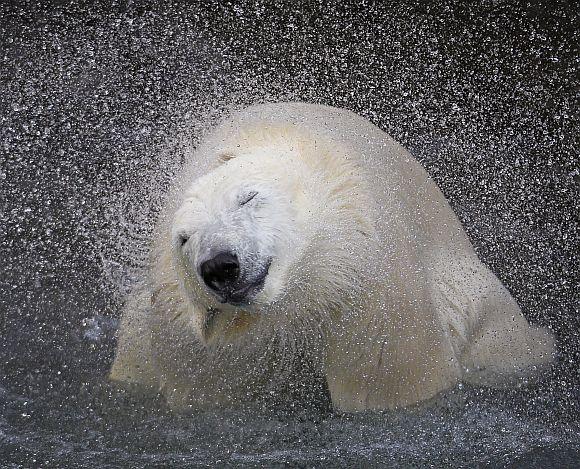 Sometimes there's nothing more refreshing than a nice cooling swim.
'Politician-journalist bonhomie bad for democracy'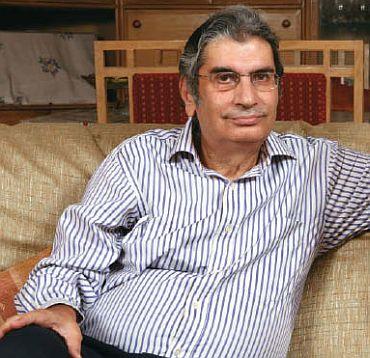 Eminent journalist and editor-in-chief of Outlook, Vinod Mehta, released his much awaited memoirs Lucknow Boy, and was at his usual wittiest at the launch in New Delhi on Wednesday, reports .
November 09, 2011
Team Anna hopes govt will honour Sonia's word on Lokpal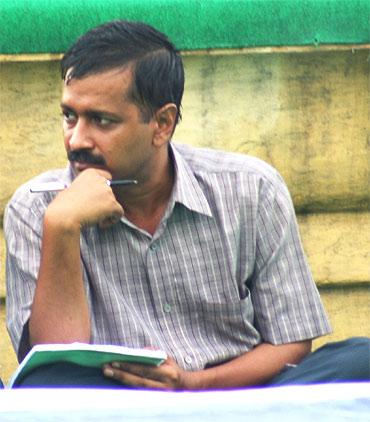 Team Anna on Wednesday voiced hope that the government will deliver on Sonia Gandhi's promise of bringing a strong Lokpal bill in Winter Session of Parliament or else, the activists warned, they will hit the streets again.
Everyone should look within: Sonia to Team Anna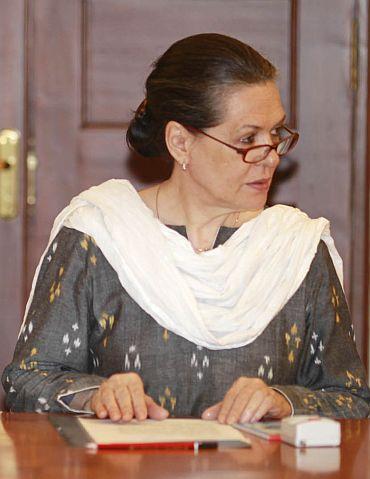 Congress President Sonia Gandhi on Wednesday attacked Team Anna for raising "hue and cry" on Lokpal issue issue despite a pledge by her government to bring an effective and strong Bill and said corruption cannot be eradicated by merely making speeches or by pointing a finger at others.
CBI on Facebook, seeks clues to crack Shehla Masood murder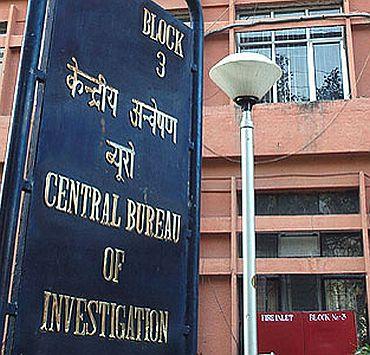 The Central Bureau of Investigation has joined social networking site Facebook in a bid to get help from people in cracking cases. CBI sources said the idea of going online is first being implemented by its Bhopal unit on experimental basis, which will be further followed by all its wings after assessing people's response.
What's the need for 'protection' to army, asks Omar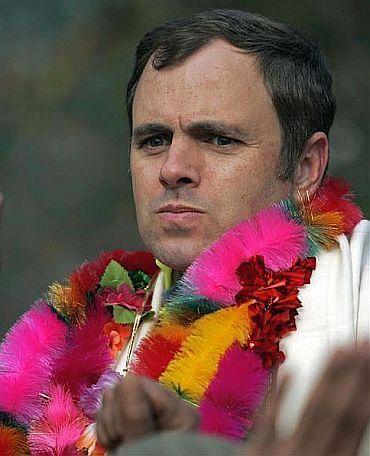 Holding that the government has to have courage to take a decision on the issue of Armed Forces Special Powers Act, Jammu and Kashmir Chief Minister Omar Abdullah on Wednesday questioned the need for "protection" to the army in areas where they have not operated for years.
Controlling Pakistan's unsafe nuclear warheads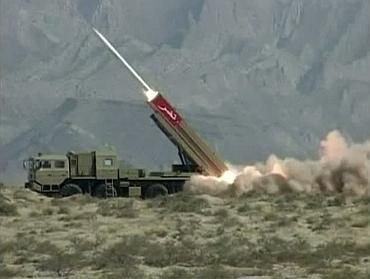 The spectre of Pakistan's nuclear weapons falling into the hands of terrorist organisations has once again come to the fore. Western commentators are calling for plans to secure or destroy the nuclear warheads in the event of a meltdown. It would be in India's interest to provide the maximum possible assistance for such a move, says Brigadier Gurmeet Kanwal (retd)
Pak schools foster Hindu hatred, says US commission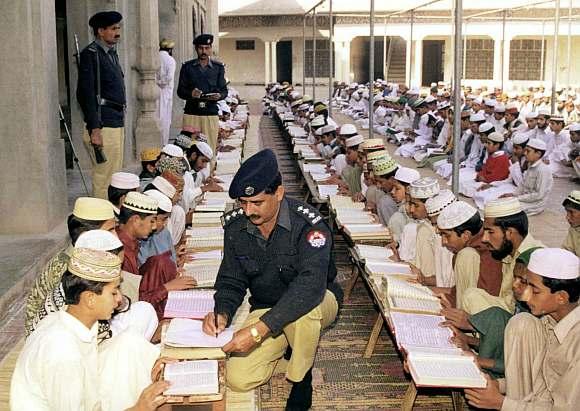 Text books in Pakistani schools foster hatred and intolerance of minorities, the Hindus in particular and teachers view these groups "as enemies of Islam," a United States government report has said.
Meet the Mother Teresa of Sumanahalli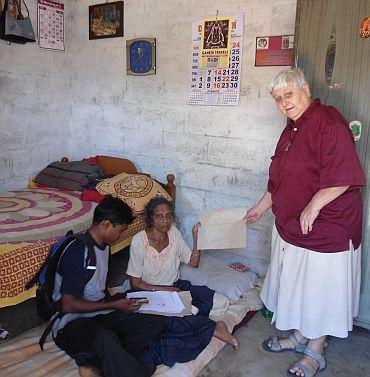 In a tiny corner in Bengaluru, Sister Jacqueline Jean McEwan has been quietly serving poor leprosy patients for 30 years. meets the nun the locals call their own Mother Teresa.
PIX: GLAMOROUS Khar exchanges notes with Krishna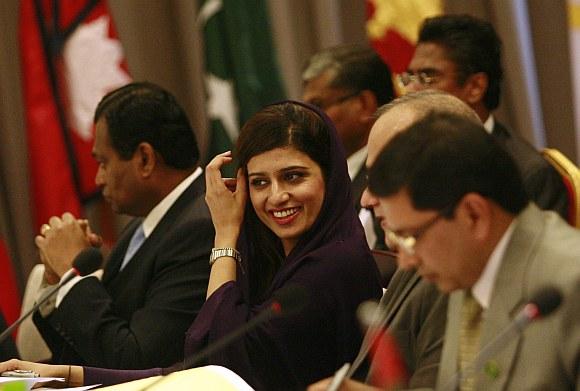 IMAGES: US readies to leave behind war footprints in Iraq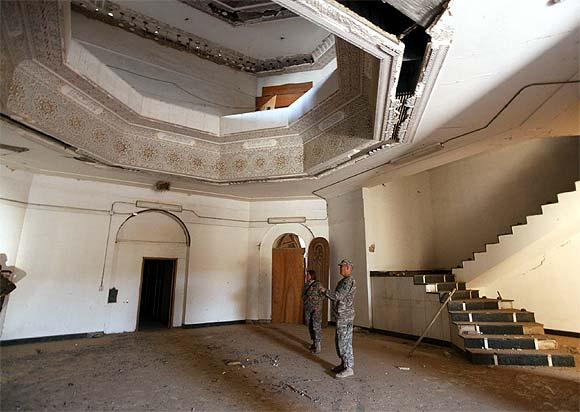 United States President Barack Obama announced last month that American troops would fully withdraw from Iraq by the year end, as scheduled by a security pact signed between the two countries in 2008.
Amboli murders: PROSECUTE the inhuman bystanders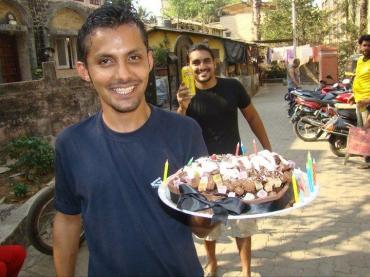 The inaction of the bystanders and others -- who watched as armed hooligans stabbed Keenan and Reuben -- shows to what extent inhuman traits have seeped into our society, laments B Raman
Sonia unwell; cancels 'comeback' rally in Uttarakhand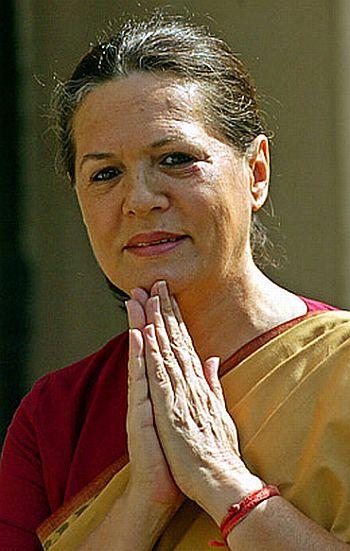 Congress president Sonia Gandhi's much-anticipated public rally in Uttarakhand, the first after she underwent a surgery abroad, was cancelled on Wednesday owing to her indisposition.
Trust deficit with Pakistan shrinking, says Krishna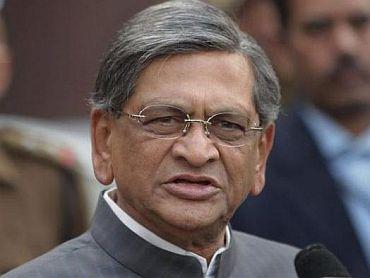 Striking a positive note ahead of the Indo-Pak prime ministerial meeting, India on Wednesday said the trust deficit with its neighbour was "shrinking" and there was a very positive atmosphere.
In PHOTOS: India's 10 most populous cities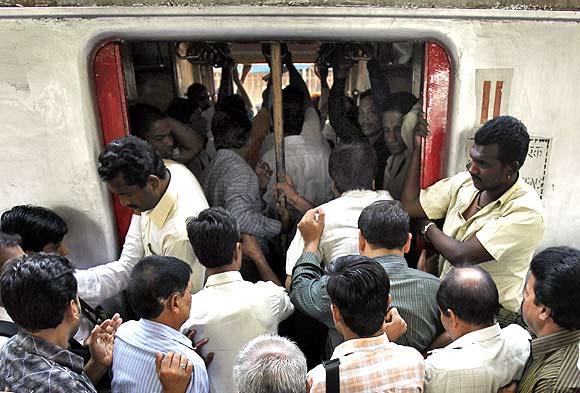 Mumbai is the top city in India in population, but Delhi National Capital Region beats the country's financial capital when it comes to urban agglomerations.
Koodankulam: 'No one would be exposed to radiation'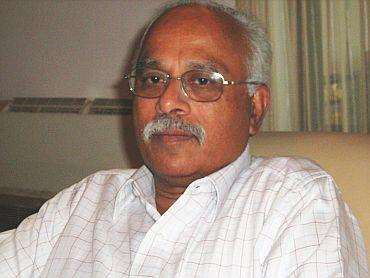 In an exclusive conversation with rediff.com's , KNPP director K Balajee says his team worked 15 hours a day to get the plant ready, and now they are sitting idle thanks to the escalating protests.
View: Abolish AFSPA and hand over Kashmir to the LeT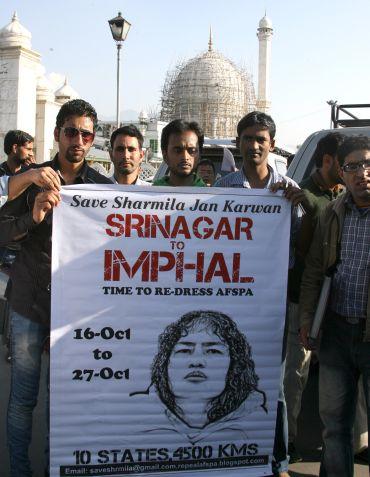 Colonel (Dr) Anil Athale (retd) on why AFSPA should not be repealed in parts of Jammu and Kashmir.
In PHOTOS: 10 temple stampedes India won't forget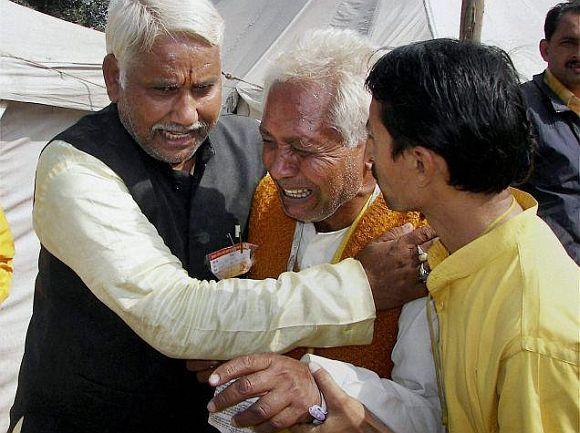 Stampedes at temples and other religious places in India have claimed nearly 1,000 lives in the last 10 years in the country.
November 08, 2011
Yes Rahul is the future; we don't know when: Congress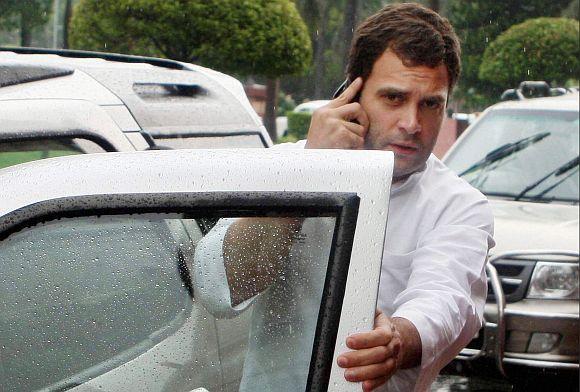 Senior Congress leaders have put an end to speculation that Rahul Gandhi will soon be inducted as a working president or a full-fledged president of the Congress party saying there was no truth in it.
Will walk out of UPA if petrol price hiked again: Mamata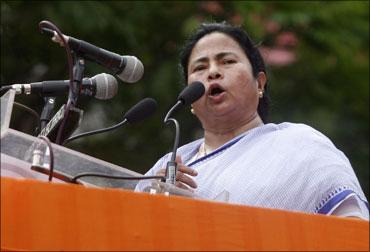 Trinamool Congress will not remain in the United Progressive Alliance government if prices of petro products are hiked again, party chief Mamata Banerjee said on Tuesday.
Hindutva issue, Ram Mandir back on BJP's agenda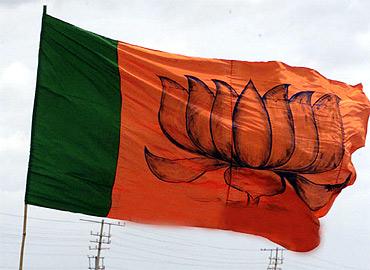 Not getting the kind of public support it had expected on issues like corruption and law and order, the Bharatiya Janata Party is all set to revive the Hindutva and Ram temple agenda in poll-bound Uttar Pradesh, with the party planning to wrap up its Jan Swabhiman Yatra at Ayodhya on November 17.
Yeddyurappa gets bail, walks free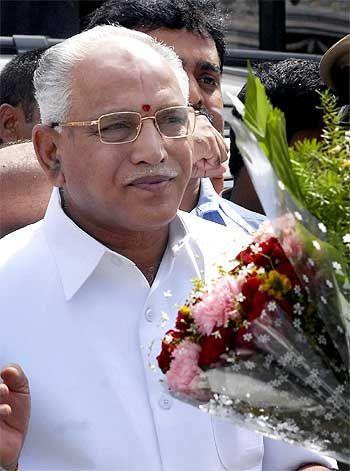 Former Karnataka Chief Minister B S Yeddyurappa finally walked free after spending 23 days in jail on Tuesday. His legal team completed all the formalities and also got the release order copy signed by the special Lokayukta judge who is originally seized off this matter.
Is the govt really clueless about Sonia's foreign tours?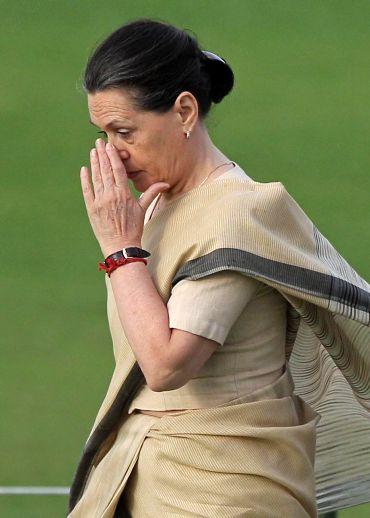 No government department seems to have any information about the tours and travels undertaken by the United Progressive Alliance Chairperson Sonia Gandhi as a Right To Information application kept moving to different ministries without any substantial response.
'Gaddafi spent last days scavenging for food'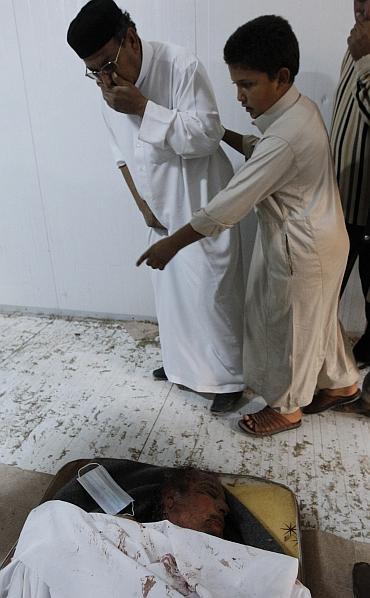 Former Libyan dictator Colonel Muammar Gaddafi scavenged for food and fled from one abandoned houseto another during his desperate final days in his hometown of Sirte, one of his top security officials has revealed.
When Yeddy bonds with Reddy, BJP is NOT happy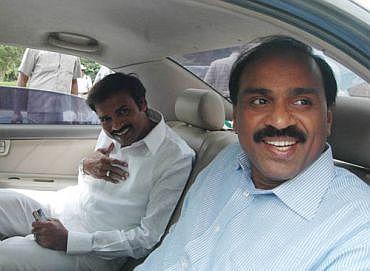 The BJP is worried about an alliance between the two former foes, who just might turn friends, reports
Have 'full information' about cash-for-vote case: Amar Singh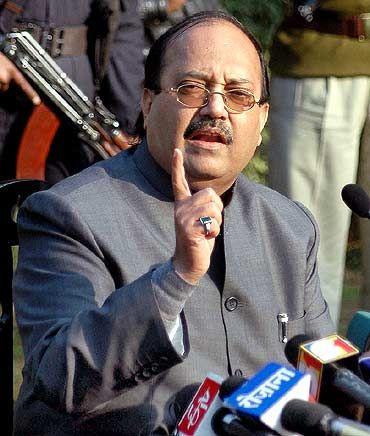 Rajya Sabha member of Parliament Amar Singh, facing prosecution for his alleged role in the 2008 cash-for-vote scam, on Tuesday claimed he has "full information" about the episode but refused to comment as case is sub-judice.
Will use Bigg Boss to address social issues: Agnivesh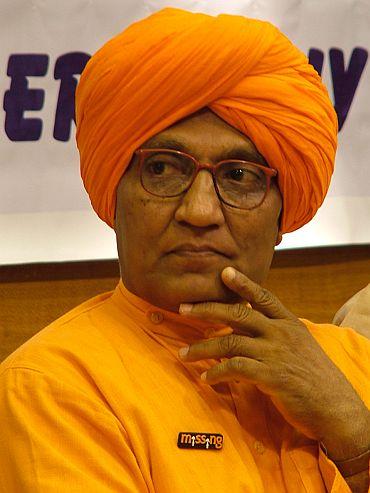 Swami Agnivesh, the latest entrant in controversial television reality show Bigg Boss, says he would use this opportunity to promote and create awareness on social issues including corruption.
Zawahiri set up Osama to become Al Qaeda chief, claims book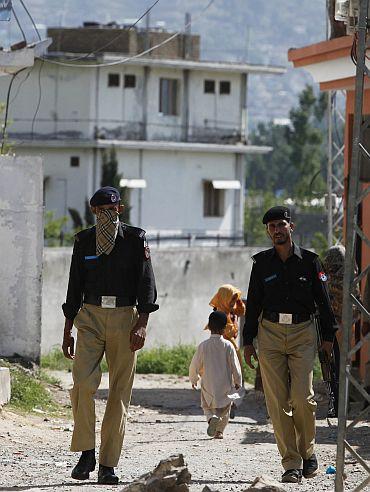 Pakistan's Inter Services Intelligence was aware of Al Qaeda chief Osama bin Laden's hideout in Abbottabad and the spy agency officials also provided protection and safe houses to his then deputy Ayman al-Zawahiri, according to a new book.
'Regret handing over Lokpal fight to Hazare and his yes men'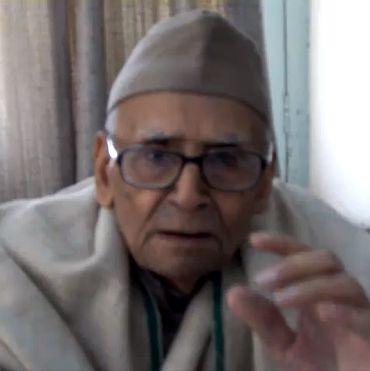 Ninety-four-year-old Gandhian Shambhu Dutt, who ended his fast-unto-death demanding Lokpal bill after Team Anna's promise to shoulder the campaign, says he now regrets his decision to hand over his fight to Anna Hazare and his core committee of "yes men".
High maternal death rate a disturbing reality here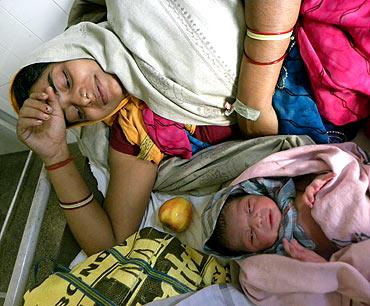 In spite of several steps to fight its high maternal death rate, Gorakhpur still has a long way to go, reports
Mamata not to press the quit button yet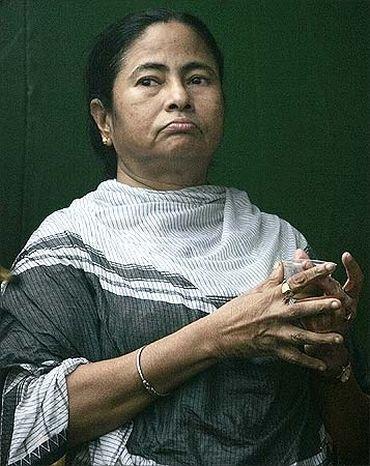 Trinamool Congress leader and West Bengal Chief Minister Mamata Banerjee's lieutenants, including central ministers from her party, will meet Prime Minister Manmohan Singh on Tuesday -- but not to resign.
RSS, BJP against Advani's last shot at PM's post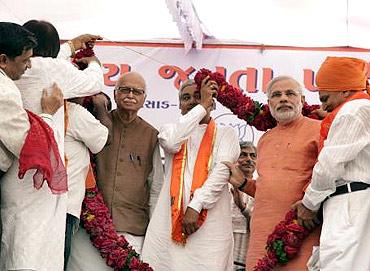 L K Advani had a greater chance of being accepted as a consensus choice for PM had he given up his claim for the post, feels Neerja Chowdhury
'Somebody HAS TO fight back, everybody can't be afraid'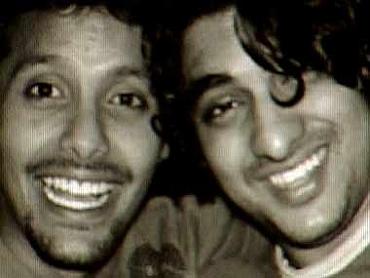 Strong steps, not placatory words, are what family members and friends of Keenan and Reuben, killed by eve-teasers in Mumbai, are seeking through their tireless campaign. Sanchari Bhattacharya and Sanjay Sawant meet the grieving group that has embarked on a mission to prevent the recurrence of such a horrific tragedy
IN PICS: Assam's Pobitora Wildlife Sanctuary opens for tourists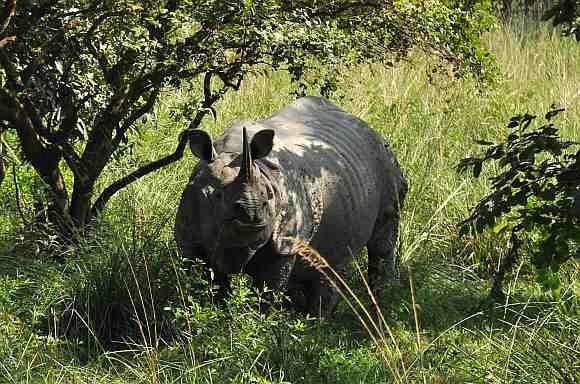 As the autumn has set the stage for the winter to rule the atmosphere in the picturesque North East India's hills and valleys, enchanting destinations in the region are ready to welcome visitors in the coming tourists' season. reports.
November 07, 2011
Swami Agnivesh to enter reality show 'Bigg Boss'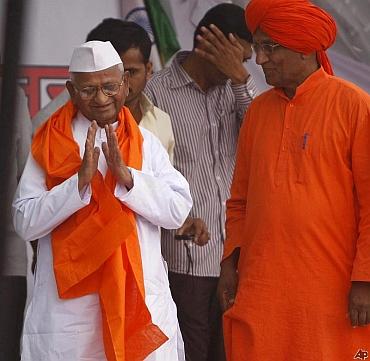 Saffron-clad social activist Swami Agnivesh, who had a bitter fallout with anti-corruption crusader Anna Hazare, has agreed to be a part of reality show 'Bigg Boss' which is into its fifth season.
Power game in Afghanistan: Will General Kayani have his way?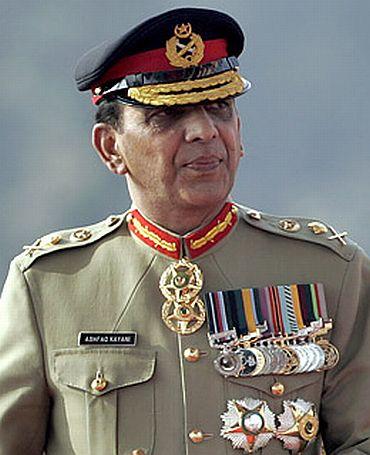 Pakistan's secreted nuclear 'jewels' has hugely burdened the economy as billions of dollars of scarce resources were being expended on modernising and upgrading atomic warheads and delivery systems by the megalomaniacal and paranoid military, says
No differences between Anna and me: Kejriwal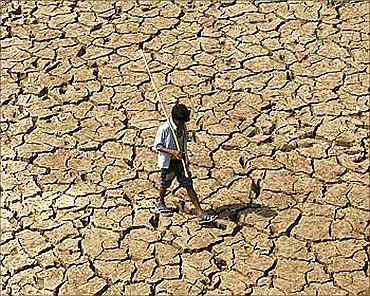 Team Anna member Arvind Kejriwal has said corruption is one the major factors behind farmer suicides in Vidarbha region of Maharashtra, and the Jan Lokpal Bill will bring relief to the distressed peasants.
TOUCHING IMAGES: Prayers and piety mark Eid al-Adha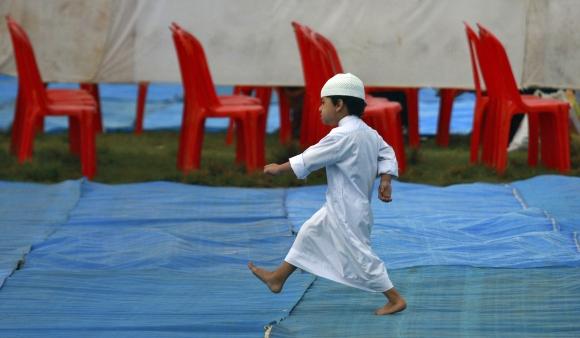 Muslims across India celebrated Eid al-Adha on Monday. We present some beautiful images from the festival of faith and piety.
Thackeray to Hazare: I don't believe in stunts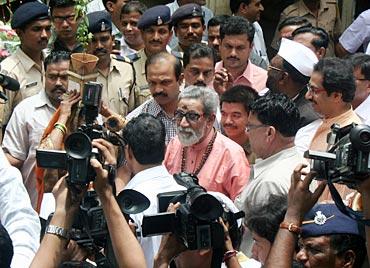 In a sarcastic attack on Anna Hazare and his team, Shiv Sena chief Bal Thackeray on Monday asked the social activist not to take any credit for "the anti-Congress sentiments" in the country created by rising prices.
America CAN'T attack Pakistan's nuclear weapons: Musharraf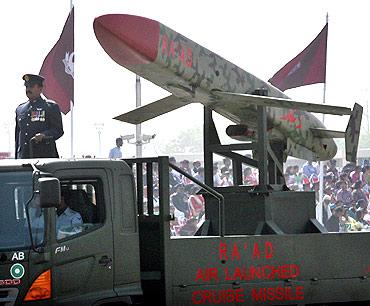 Former Pakistan President Pervez Musharraf has claimed that the country's nuclear weapons are very hard targets and can never be attacked by the United States.
Bhatt demands security against 'Modi supporters, Hindu fanatics'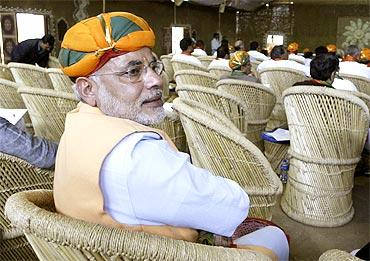 Suspended IPS officer Sanjiv Bhatt, who deposed against Narendra Modi in connection with the post Godhra riots, on Sunday made fresh demands for a bullet-proof car and the appointment of a nodal officer to look after his security, citing 'ever increasing' threat to his life.
November 06, 2011
Nothing to fear, Koodankulam will be a success, assures Kalam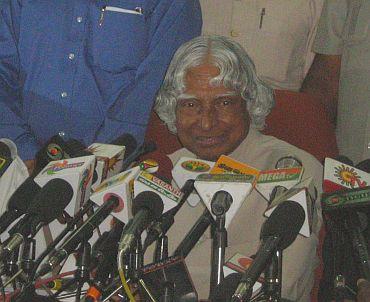 Dr Kalam assures the protestors and the country that the technology used in the Koodankulam nuclear project is the best in the world, and tries to allay the fears of the villagers over its safety arrangements, reports .
Thaw in cold war? Modi welcomes Advani in Gujarat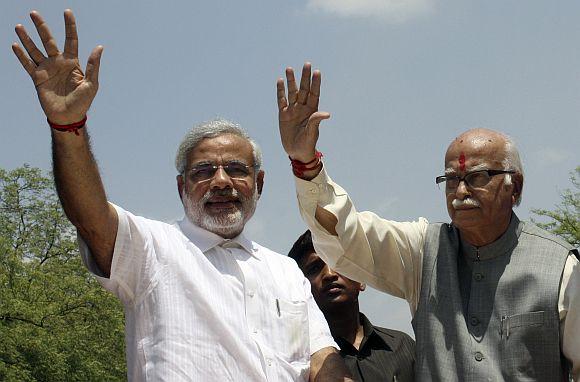 After the recent reported cold war between the two, Gujarat Chief Minister Narendra Modi on Sunday welcomed L K Advani who arrived in the state on his anti- corruption yatra.
PHOTOS: Thailand floods toll reaches 506; chaos continues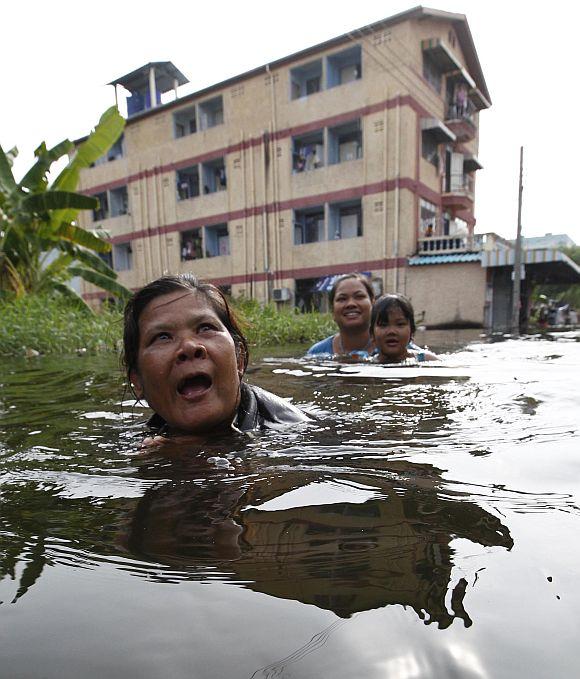 The death toll from Thailand's worst flooding in decades reached 506 on Sunday, as flood waters threatened to inundate more areas in downtown Bangkok, the interior ministry said.
Pak army 'stakeholder' in talks with India, says Khar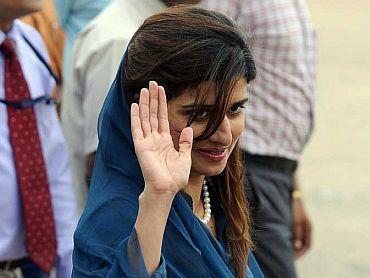 Pakistan army is a "stakeholder" in the dialogue process with India and fully supports the initiative to improve bilateral ties, Foreign Minister Hina Rabbani Khar has said while claiming that Islamabad has not backtracked on the Most Favoured Nation issue.
Digvijaya's latest jibe: Team members exploiting Hazare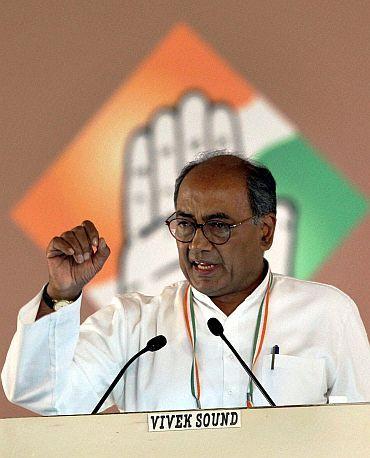 "Simpleton" Anna Hazare is being made a scapegoat to fulfil the political ambitions of some "very smart people" in his own team, senior Congress leader Digvijaya Singh has alleged.
November 05, 2011
Protest against Koodankulam nuke plant gains momentum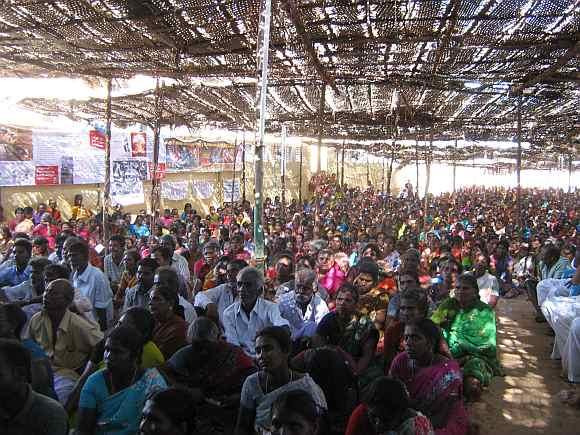 Anti- Koodankulam nuclear power project leaders held a massive protest meeting opposite the Palayamcottai bus stand in Tirunelveli. Thousands turned up to show their solidarity with this small band of determined activists. reports.
Nine accused in Malegaon blast case get bail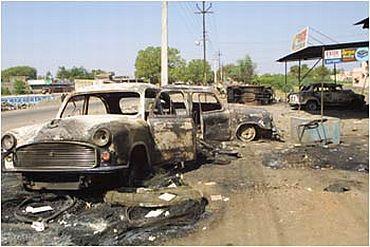 Nine accused in the 2006 Malegaon bomb blast case on Saturdaygot bail as National Investigation Agency chose not to oppose their plea for liberty.
Hazare called Kejriwal, Bedi, Bhushan undemocratic: Ex-blogger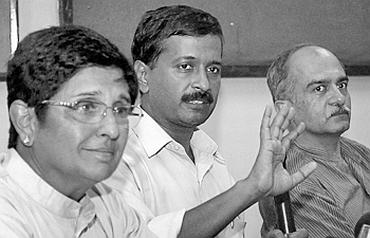 Fresh controversy dogged Team Anna on Saturday as Anna Hazare's former blogger made public a blog, which was kept under wraps to blunt the Gandhian's claim that he had not spoken to him about re-organising his core team.
Sonia silent on black money, graft: Advani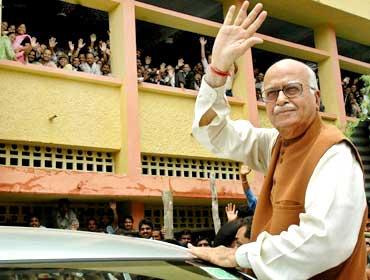 Bharatiya Janata Party leader L K Advani on Saturday questioned the silence of Congress President Sonia Gandhi on black money, corruption and inflation and asked her to speak on these issues.
Bravehearts Keenan, Reuben always did their bit for society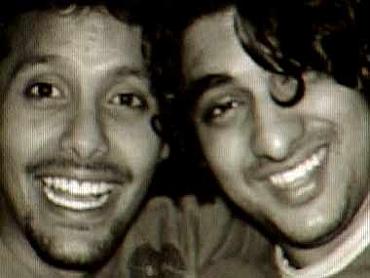 Keenan Santos and Reuben Fernandez, the two youths from Mumbai, died fighting eve-teasers. But this was not the first time they stood for what is right. Earlier, Keenan had help bust a piracy and drug racket in the area and Reuben spearhead the Lokpal campaign in his locality. N Ganesh reports
Anna breaks maun vrat to Ash's baby wait!
Anna breaks maun vrat to Ash's baby wait!
November 04, 2011
I expected PM to have last word in democracy, says Advani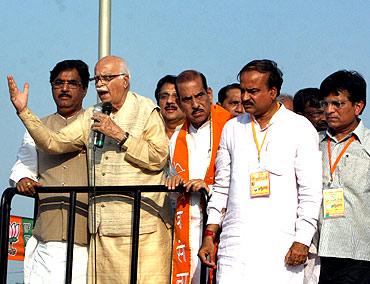 Taking a swipe at Prime Minister Manmohan Singh yet again, senior BJP leader L K Advani said he expected the Prime Minister to have the last word in a democracy but it was not so.
ISI behind 26/11 and Indian embassy bombing in Kabul: BBC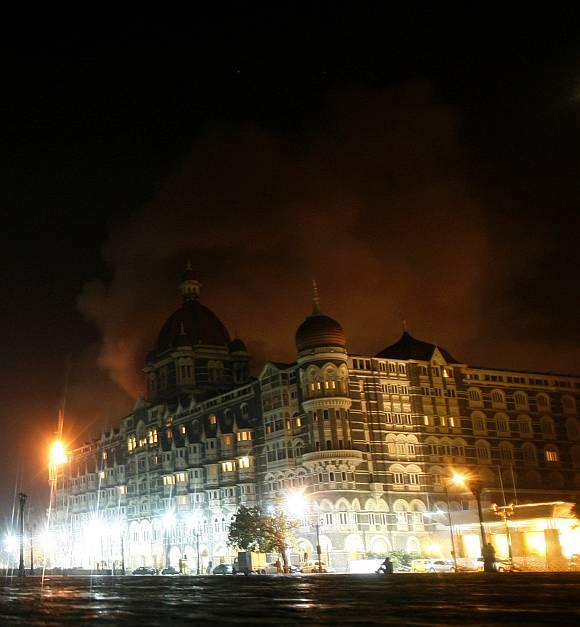 Pakistan's Inter-Services Intelligence was behind the 26/11 attacks as well as the July 2008 bombing of the Indian embassy in Kabul, the BBC said in a damning report on the military-run spy agency that does not function "without the authority" of the Pakistan army chief.
'Operation Parakram was most punishing mistake for armed forces'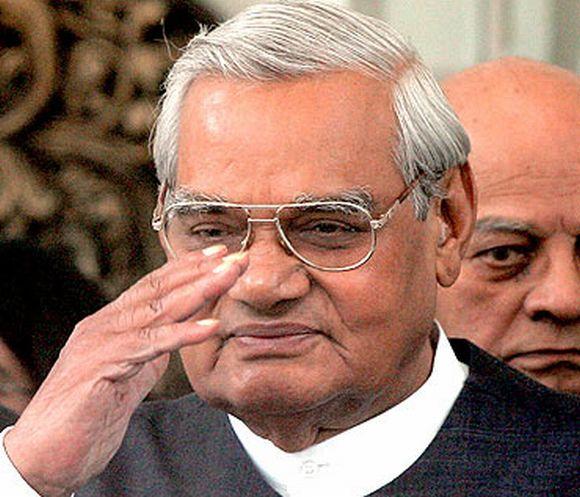 "Operation Parakram" in 2001 was the "most punishing mistake" for the armed forces, former Navy chief Admiral Sushil Kumar said on Friday, maintaining the government then lacked any political aim or objective for deploying the army along the Indo-Pakistan border.
Protest against Koodankulam nuke plant spreads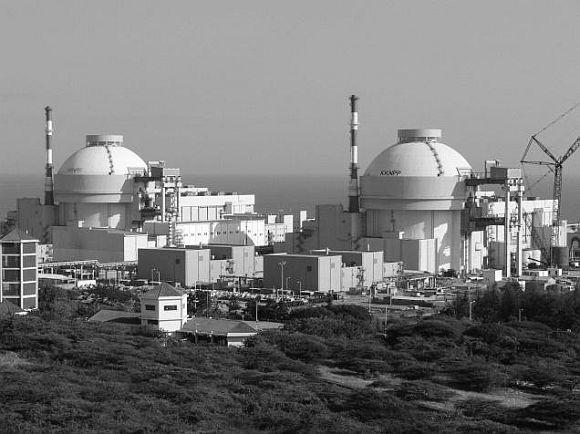 Unhappy with the lack of seriousness being accorded to voices against the nuclear plant, the protestors have been touring the southern-most districts of the state to spread the word.
CBI grills Jagan over illegal mining, Rs 4,000 crore assets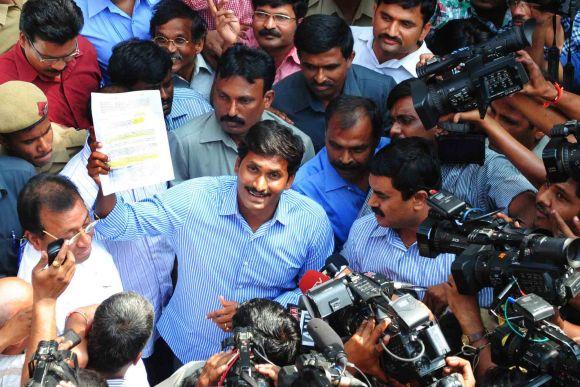 The Central Bureau of Investigation on Friday started questioning YSR Congress president Jagan Mohan Reddy at his Koti office in Hyderabad on Friday. The CBI is planning to ask the Jagan over a 1,000 questions about the alleged link between his front companies and the Obulapuram Mining Company.
Hazare does a U-turn, back in anti-Congress mode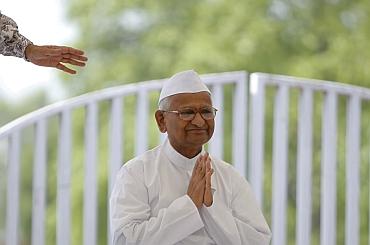 Changing his stand, Anna Hazare on Friday said he will campaign against Congress in the five poll-bound states if the United Progress Alliance government fails to get the Jan Lokpal Bill passed in the winter session of Parliament.
BEST PHOTOS: The world in the last 24 hours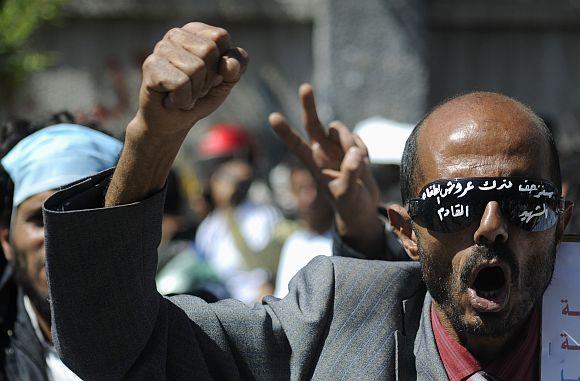 Here are some of the top images from across the globe in the last 24 hours
People backing Hazare don't know what they are for: Tharoor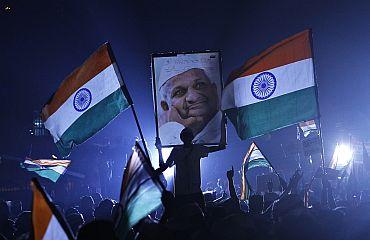 Holding that those backing Anna Hazare's movement against corruption don't know what they are for, Congress member of Parliament Shashi Tharoor has said the Jan Lokpal will create a "supra-institution" that would be a law unto itself.
Global firepower: China's military might is LIMITLESS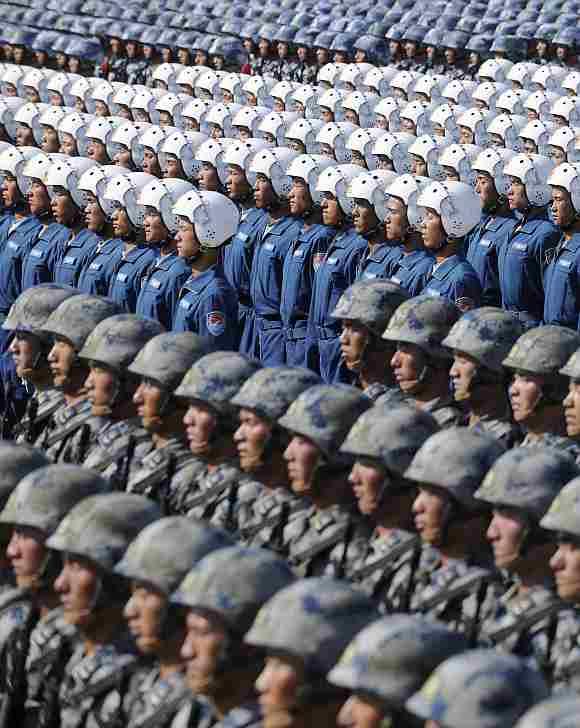 With China's military might now at 2.3 million (approximately 23 lakh) active personnel, it has reached the status of the largest army in the world, according to Business Insider.
'Pakistan is NOT America's friend'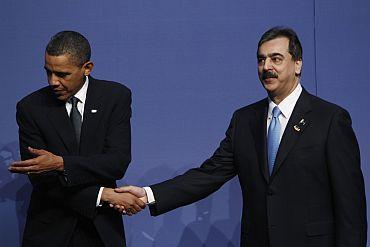 It's high time to completely rethink the United States relationship with Pakistan because of Islamabad's continuing perfidy of sponsoring terror groups like the Haqqani network and Lakshar-e-Tayiba that targets American troops and kills innocent civilians like the LeT did during the 26/11 attacks, said US Congressman Gary Ackerman, top democrat in the House Foreign Affairs Subcommittee on South Asia.
In PHOTOS: On Haj in the midst of Arab Spring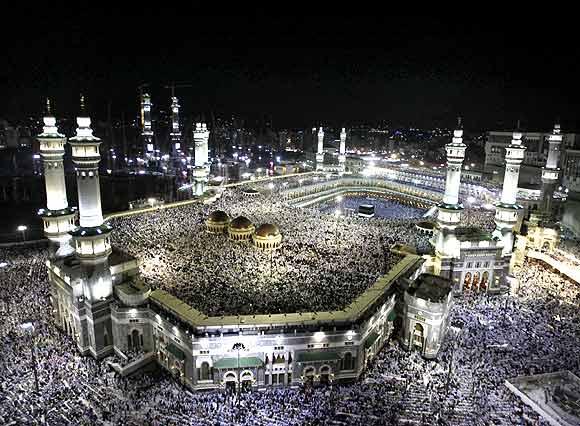 As one of Islam's five pillars, the Haj is enjoined on all Muslims who are physically able to carry it out, but this year the pilgrimage follows uprisings across the Arab world and growing tensions between Sunni Muslim Saudi Arabia and Shi'ite power Iran.
EXCLUSIVE! Were Malegaon blasts executed by hired Muslim youth?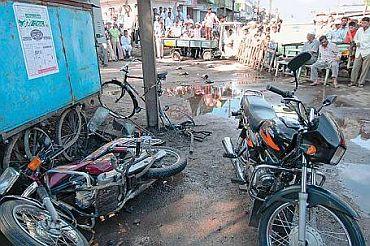 Union Home Minister P Chidambaram recently declared that the National Investigation Agency will not oppose the bail pleas of the nine Muslim youths arrested in connection with the 2006 Malegaon blasts. analyses the reasons behind this decision and what are the new leads being explored by the NIA.
Hazare ends 19-day 'maun vrat' at Rajghat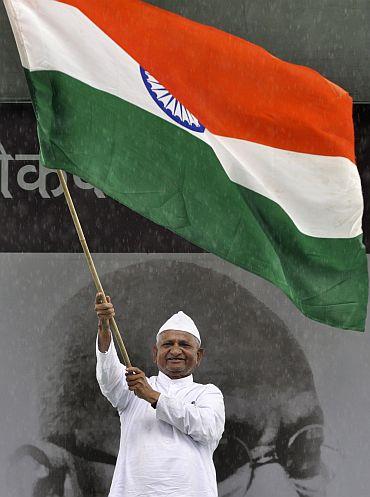 Anna Hazare on Friday broke his 'vow of silence' for the past 19 days after paying tributes to Mahatma Gandhi at Rajghat in New Delhi.
November 03, 2011
IMAGES: Major fire at Mumbai naval dockyard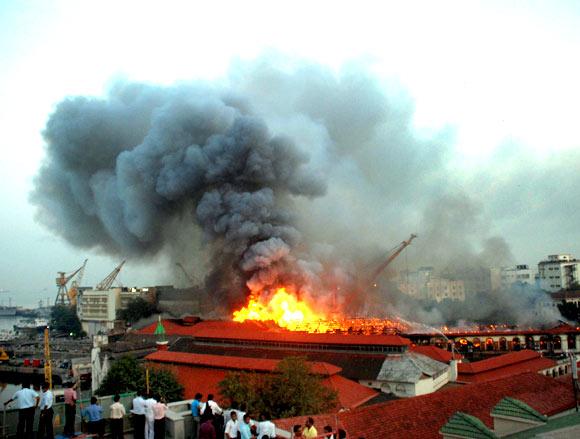 A major fire broke out on Thursday in a building at the high-security naval dockyard in Mumbai, fire brigade officials said.
Sonia beats Manmohan in Forbes power list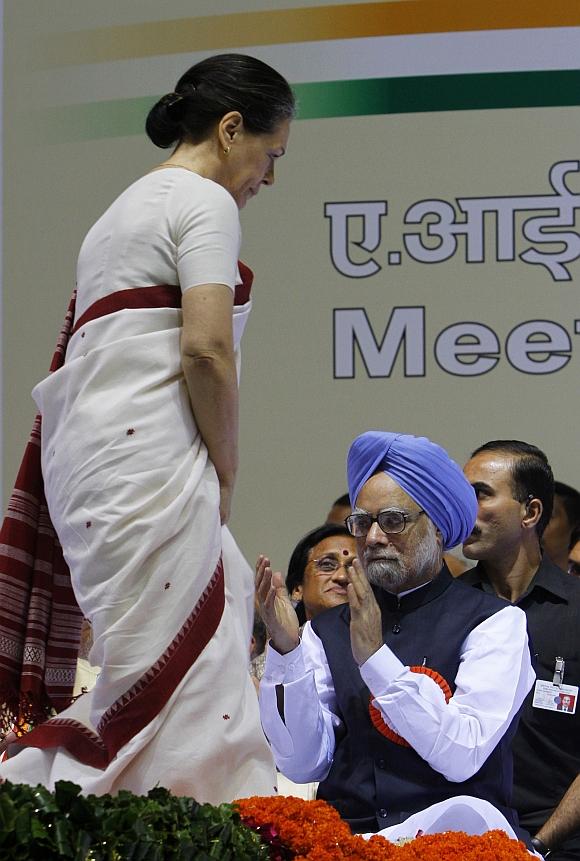 Congress President Sonia Gandhi and Prime Minister Manmohan Sigh figure among the top 20 most powerful people on earth in the latest Forbes list that is topped by United States President Barack Obama, who claimed back the spot in the glow of American successes against Osama bin Laden and Muammar Gaddafi.
2G Scam: Why CBI court denied Kanimozhi bail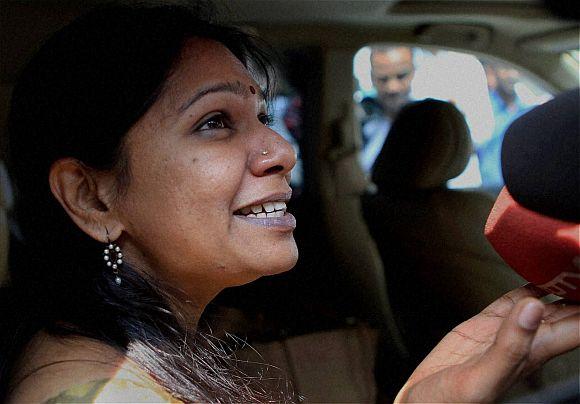 It took Judge O P Saini just minutes to deliver the verdict on the bail plea of eight accused in 2G Spectrum scam, including Dravida Munnetra Kazhagam MP Kanimozhi.
IN PHOTOS: A trip to Dr Kalam's museum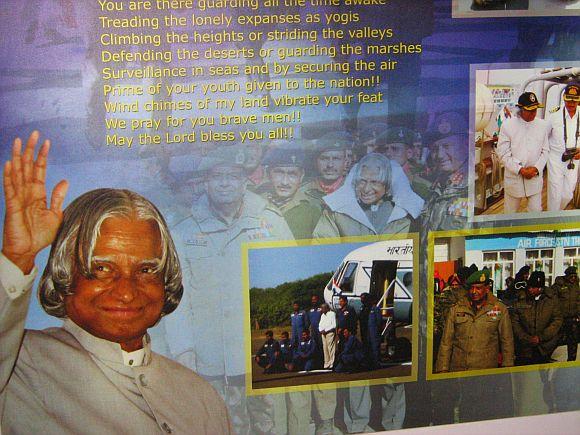 Rediff.com's takes us through former president Dr Kalam's museum, situated in his hometown Rameswaram, and brings forth some never-seen-before facets of the life and times of one of India's greatest contemporary visionaries.
PHOTOS: China takes a BIG leap; accomplishes 1st space docking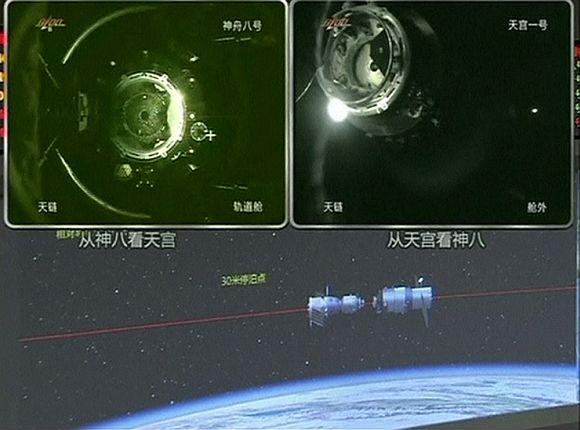 The Shenzhou 8 spacecraft silently coupled the Tiangong 1 module more than 343 km above earth, in a manoeuvre carried live on state television.
Yeddyurappa granted bail, will stay in jail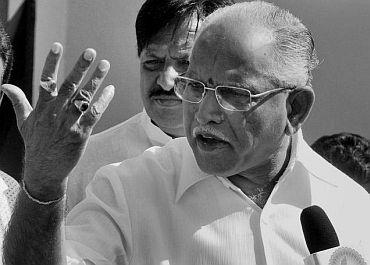 The Karnataka high court on Thursday granted conditional bail to former chief minister B S Yeddyurappa in a corruption case relating to alleged irregularities in denotifying lands.
US hangs the F-35 carrot dangling for India to grab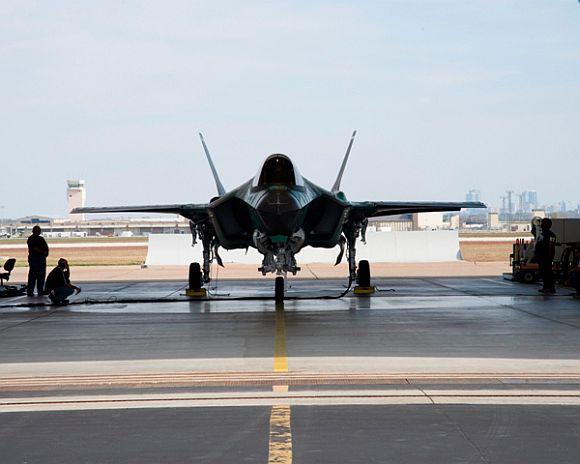 The offer of the F-35 Joint Strike Fighter to India is an example that US holds India's military modernisation in high regard, a top Pentagon official has said.
Points to ponder before snatching army's powers in Kashmir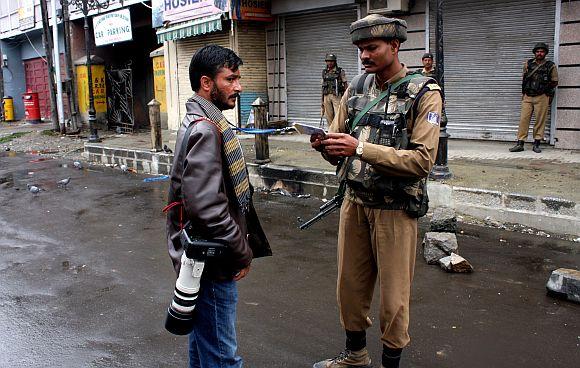 Debates and discussions on the issue of revocation of the Armed Forces Special Powers Act in Jammu and Kashmir are welcome, but it has to be ensured that no such action is taken which sets back the clock on what has been achieved after making tremendous sacrifices, writes
Govt's answer to Jan Lokpal? Grievance Redress Bill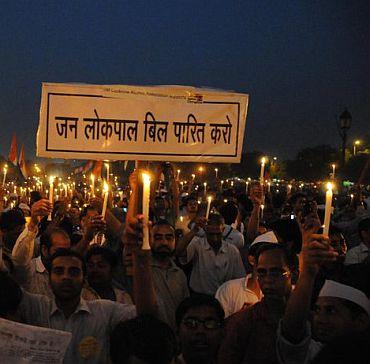 Eight years after publishing a toothless handbook and compendium on citizens' charters in May 2003, the government on Wednesday took the first step of declaring its intent to bring a law for redress of grievances, but only half-heartedly. The draft unveiled is silent on the quantum of punishment to the erring public servants.
MUST SEE PHOTOS: How our planet changed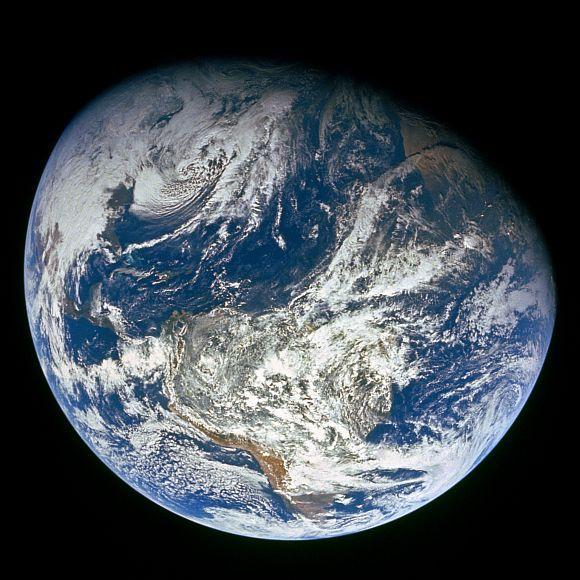 Some changes are a natural part of the climate system, such as the seasonal expansion and contraction of the Arctic sea ice pack. The responsibility for other changes, such as the Antarctic ozone hole, falls squarely on humanity's shoulders.
PHOTOS: India wants more of THESE 'super planes'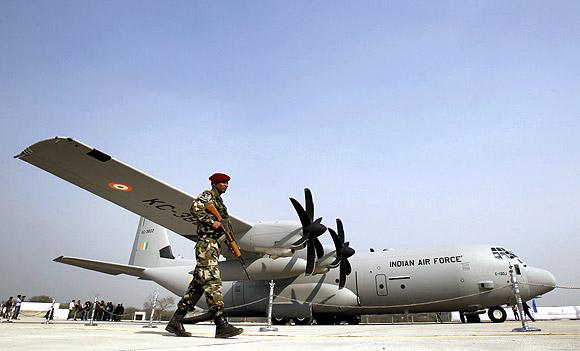 The Pentagon has notified the United States Congress on the possibility of the sale of six more C-130J super Hercules transport planes to India worth $1.2 billion that will equip the country with a credible special operations airlift capability to deter aggression in the region.
In PHOTOS: World's largest family in India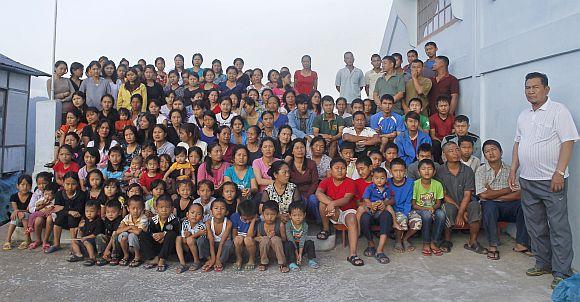 Residing in a 100-room four story mansion outside of Baktawang in Mizoram, Ziona Chana is married to 39 women with whom he has 94 children, 14-daughters-in-law, and 33 grandchildren.
In PIX: Chhath celebrated with traditional fervour in Mumbai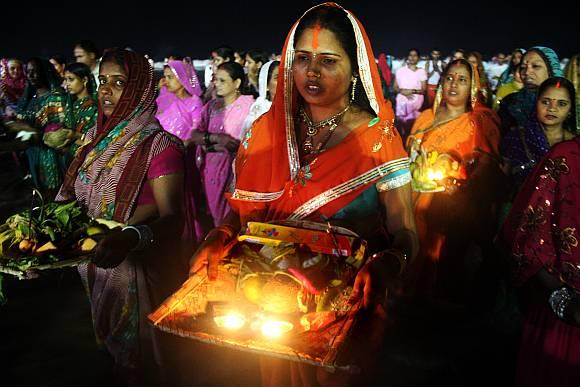 visits Juhu beach in the wee hours of Wednesday morning with thousands of devotees, as the Chhath puja draws to a close in Mumbai.
November 02, 2011
CHILLING FACTS about Pakistan's nuclear games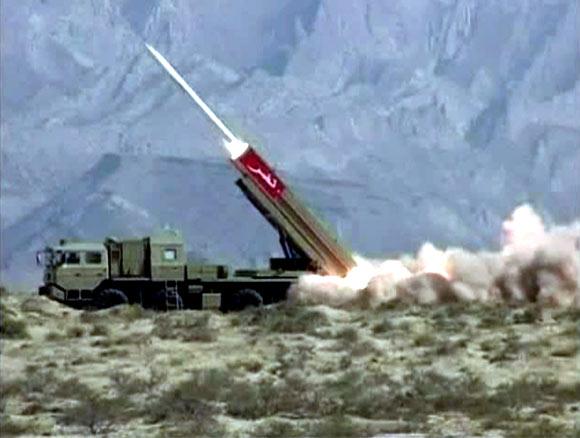 Pakistan's maneuvers will force both sides, at tremendous cost, to upgrade their state of strategic readiness in the early stages of conflict or military standoff, creating a dangerous escalatory scenario, according to Brigadier (Retired) Arun Sahgal and Rahul Bedi
US keen on developing new weapons with India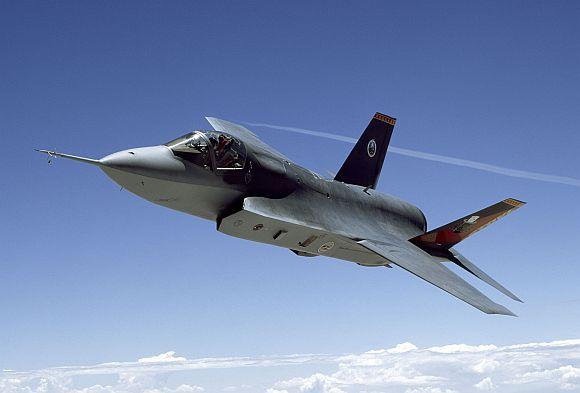 Foreseeing India as a major military partner in the long-run, the United States on Wednesday said it was working to transfer some of its most advanced technology to New Delhi and offering co-development of weapon systems, including on the futuristic Joint Strike Fighter.
Don't regret action against BJP leaders in K'taka: Advani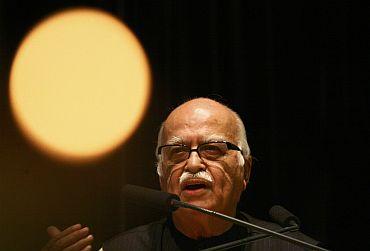 Admitting that the Bharatiya Janata Party was facing dissidence in Karnataka due to its "non-tolerance" towards corruption, senior leader L K Advani on Tuesday said he does not regret the way the party dealt with its leaders in the state following graft charges against them.
Only a miracle can end Gorakhpur's encephalitis nightmare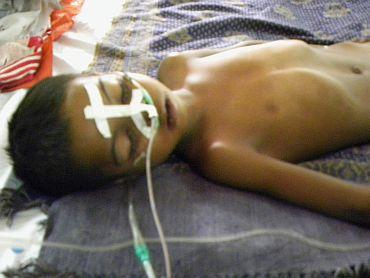 Rediff.com's visits Gorakhpur where the encephalitis 'epidemic' has reached alarming levels.
PICS: This drone can stay in the air for 4 days!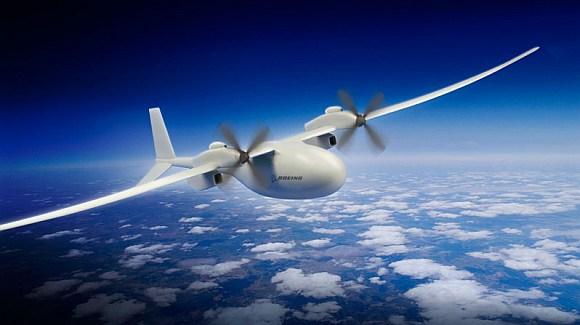 The maiden flight of a revolutionary United States-made drone aircraft that can stay in the air for up to four days at 65,000 feet, prying at terror safe havens in countries like Pakistan, is just days away.
Will Team Anna survive the controversy storm?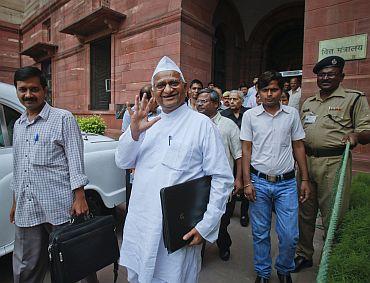 It seems as if the movement against corruption is in disarray. The volleys fired against some of its key members by the Congress and its supporters appear to be taking its toll, says .
Sparkling PHOTOS of cities from the night sky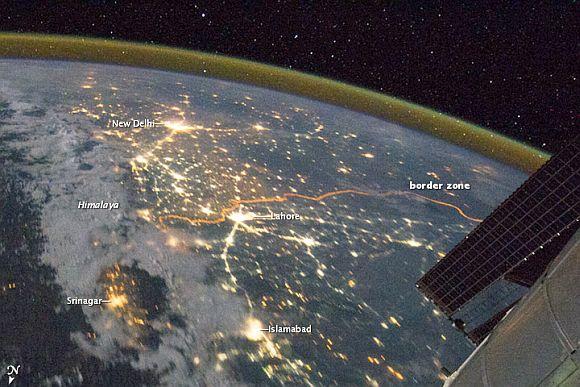 A collection of photos taken from the International Space Station of cities as they appear in the night
US military's plans AFTER troop withdrawal from Iraq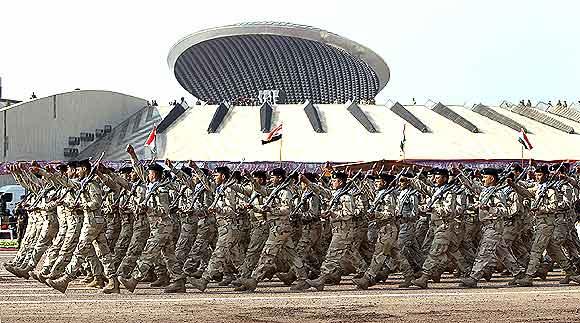 The United States is set to bolster its military presence in the Persian Gulf by posting combat forces in Kuwait to respond to a collapse of security in Iraq or a military confrontation with Iran.
MUST SEE: The wildest Parliament fights of all time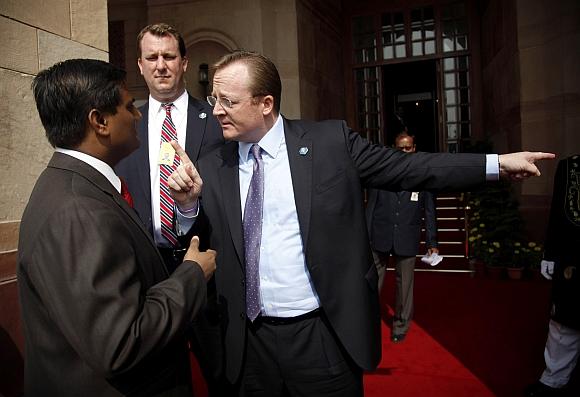 In the high-pressure cooker that is politics, tempers can be explosive and fuses short. Rediff.com brings you some of the most dramatic political punch-ups and fist fights from across the globe where parliaments turned into boxing rinks.
Will quit movement if corruption charges are proved: Kejriwal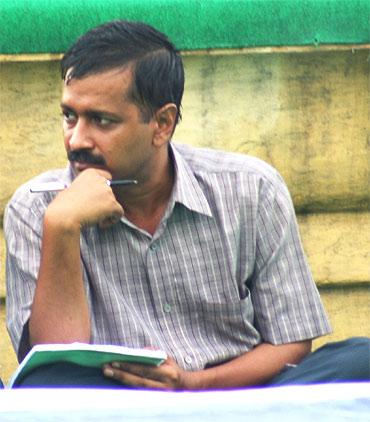 Facing allegations of financial misconduct, Team Anna member Arvind Kejriwal on Tuesday said that he will quit the anti-graft movement if "corruption of even Rs
In PIX: Life by the might Brahmaputra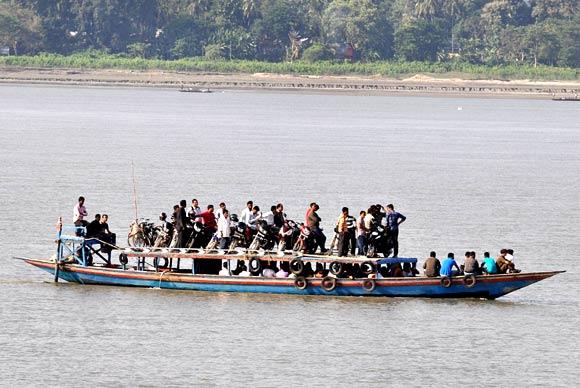 It originates in the Tibetan Himalayas and enters the Indian landmass at Upper Siang in Arunachal Pradesh before flowing east to west through the entire stretch of Assam valley towards its final destination the Bay of Bengal.
WikiLeaks founder Assange loses appeal against extradition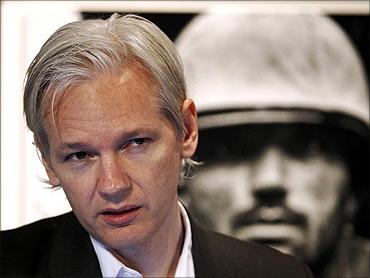 WikiLeaks founder Julian Assange on Wednesday lost his appeal against extradition from the United Kingdom to Sweden to face charges of rape and sexual assault in that country.
November 01, 2011
In PIX: Chhath celebrations pass off peacefully in Mumbai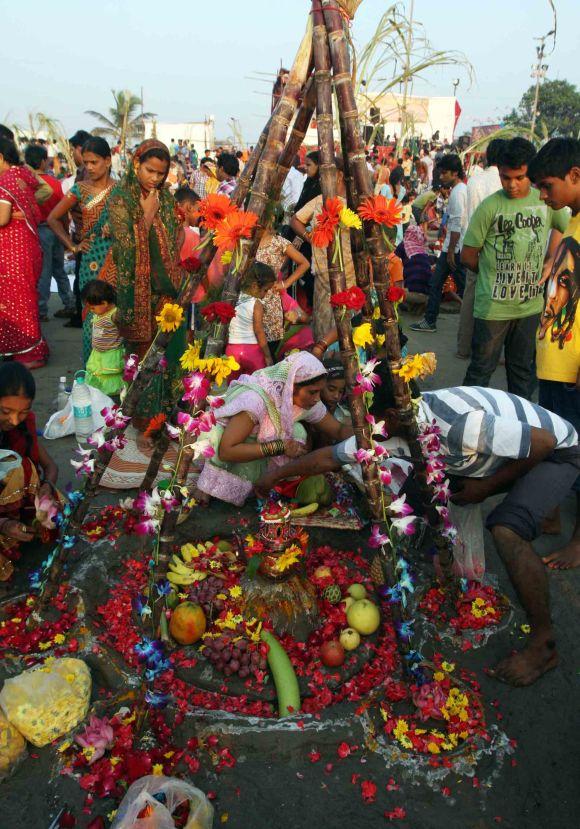 Lakhs of devotees converged at Juhu beach in suburban Mumbai to offer prayers to the Sun God as part of the Chhath Puja festivities which began on Tuesday.
ED cracks down on trader-terror nexus across LOC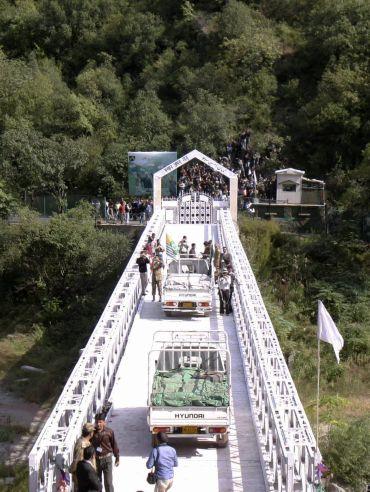 In the first such case, four traders engaged in business across the Line of Control in Jammu and Kashmir have been booked by Enforcement Directorate in connection with alleged hawala racket for Lashkar-e-Tayiba terror outfit.
Team Anna's audit report: Donations worth Rs 2.9 crore in 6 mths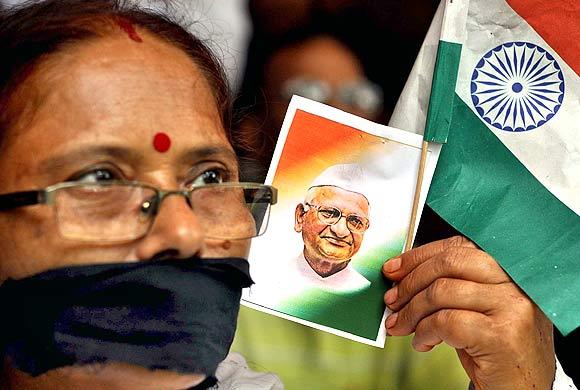 Team Anna collected donations of Rs 2.94 crore in the past six months, out of which Rs 1.14 crore were received during Anna Hazare's 12-day hunger strike in Ramlila Maidan.
Digvijay's latest dig at Team Anna 'super heroes'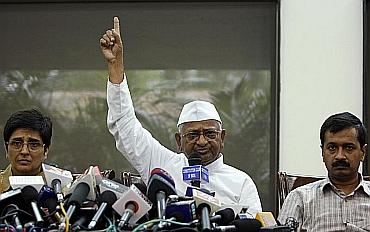 Congress leader Digvijay Singh on Tuesday took a dig at Team Anna on its decision to return around Rs 42 lakhs to donors who had sent money to them during the last six months.
Fed up with KCR, Telangana activists to form anti-TRS party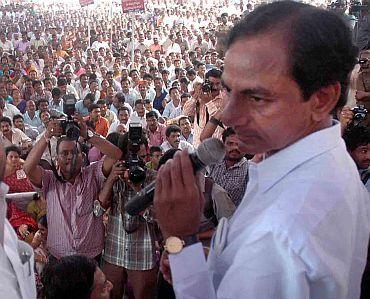 A clear split over the Telangana movement is on the cards. A new political party is all set to be formed and this party would be in a direct battle with the Telangana Rastriya Samithi, which, according to many, is using the Telangana issue to further its own political cause.
EXCLUSIVE: Read Pranab's letter to PM on 2G note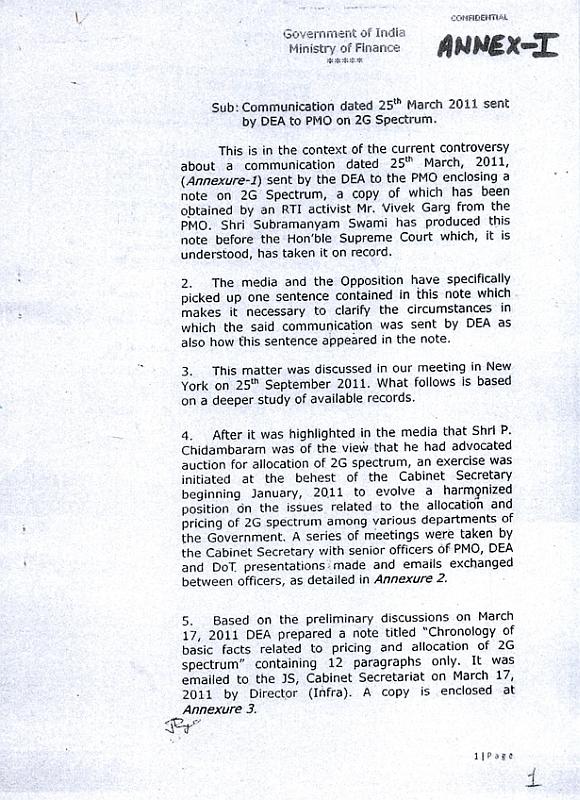 The controversial note on the 2G spectrum allocation by the finance ministry, which created a storm by suggestion that the then finance minister P Chidambram could have prevented the scam by enforcing the spectrum auction, was drafted after consultation with the Prime Minister's Office and officials of the cabinet secretariat.
PIX: China launches unmanned craft; nears space station dream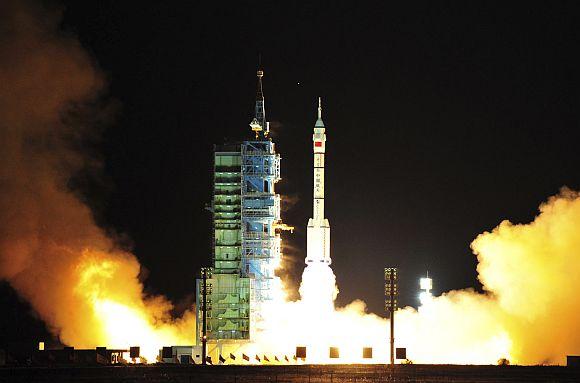 A Chinese unmanned spacecraft headed off to space on Tuesday for the country's first docking mission, paving the way for the establishment of China's first space station by 2020 to rival Mir, the space lab being operated by Russian and American astronauts.
Hazare threatens another fast; alters campaign strategy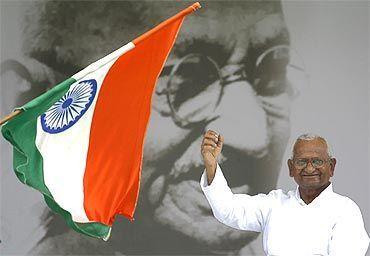 Seeking to mount pressure on government, Anna Hazare on Tuesday threatened to launch another hunger strike from the last day of Parliament's Winter Session if a strong Jan Lokpal Bill is not passed by then.
After Iraq, is Syria the next target on US list?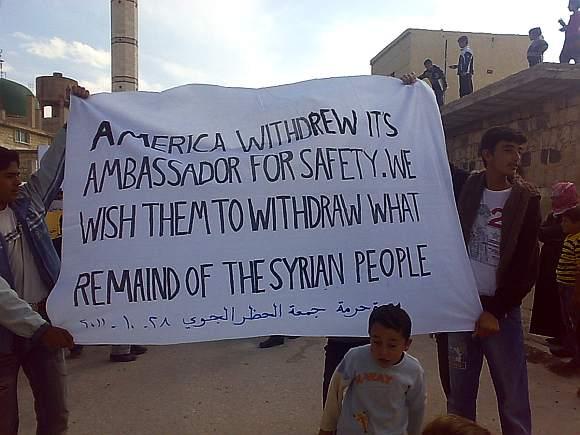 The sophistication and education of the Syrians has made them close ranks against foreign interference. While recognising the mistakes and follies of the Bashar al Asad government, the Syrians seem to have decided not to make this an issue for the moment, and to work together to keep the Americans from destroying the country, says Senior journalist .
PHOTOS: Hindu temple in Peshawar reopens after 60 years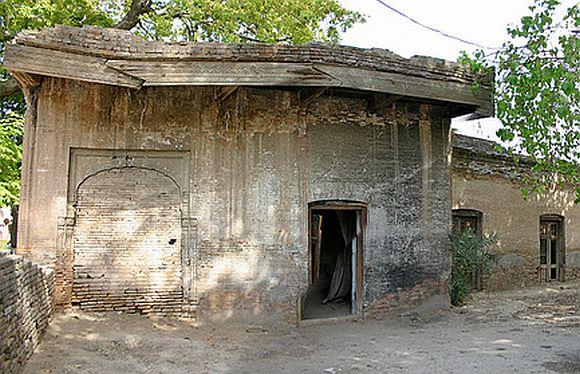 Hindus celebrated Diwali at a historic 160-year-old temple at Peshawar in northwest Pakistan after it was reopened to the minority community after six decades on a court's orders.
PIX: From UP to Ankara, world welcomes '7 billionth' babies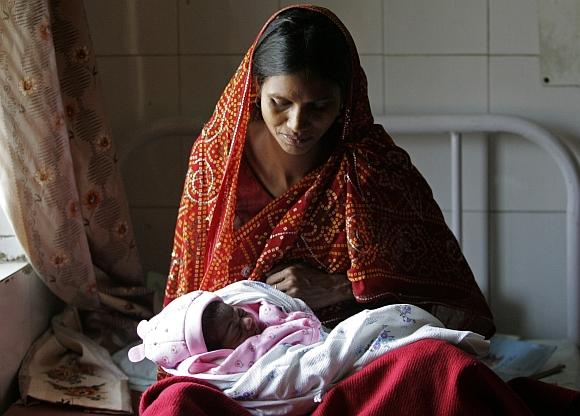 The United Nations on Monday marked the world population reaching seven billion. And nations across the globe welcomed with lavish ceremonies newborns that symobolised the milestone. Here's a look at some of the 'seven billionth' babies, which are already a part of the swelling tide of history.
PHOTOS of the Month: October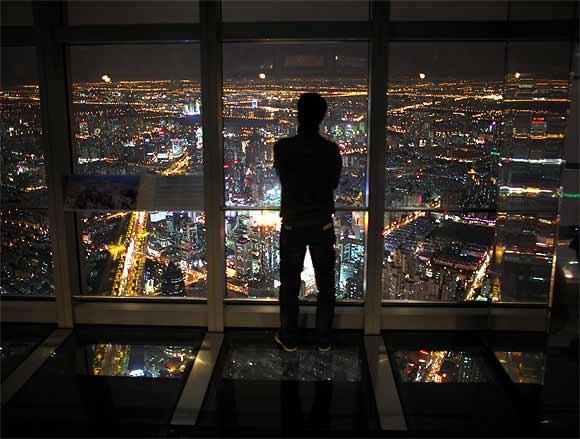 We bring you a presentation of some of the best photos from around the world in the month gone by
I don't want to cross swords with Anna Hazare: Digvijay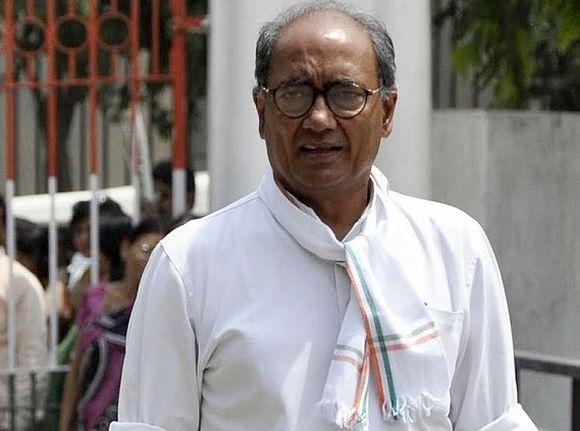 Congress general secretary Digvijay Singh talks to Kavita Chowdhury about his role as AICC in-charge of Uttar Pradesh in the run-up to the 2012 assembly polls.
'Many in north-east feel they are not Indians'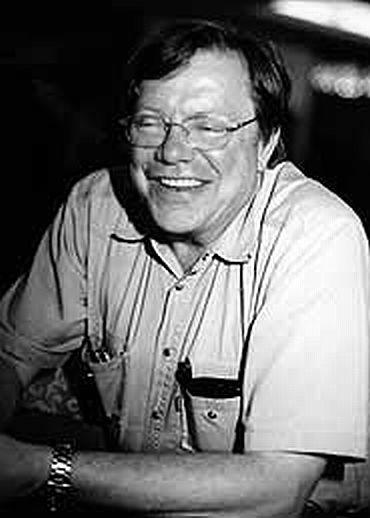 In an exclusive e-mail interview to , Lintner talks about the recent peace initiative between ULFA and the government, and how the Myanmar government is not concerned about India's insurgency problem in NE, among other things.
Archives
October 2011
|
September 2011
|
August 2011
|
July 2011
|
June 2011
|
May 2011
|
April 2011
|
March 2011
|
February 2011
|
January 2011
|
December 2010
|
November 2010
|
October 2010
|
Sepetember 2010
|
August 2010
|
July 2010
|
Jun 2010
|
May 2010
|
April 2010
|
March 2010
|
February 2010