February 29, 2012
'Sonia can be soft like Mother Teresa, tough like Mrs G'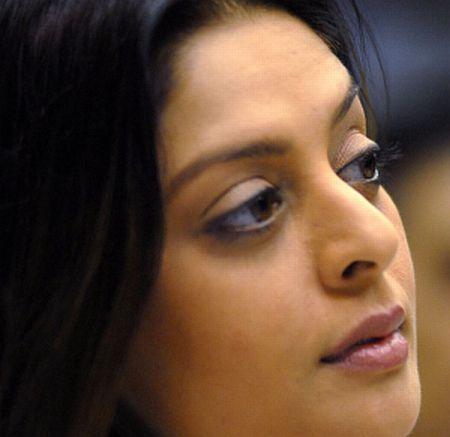 'Rahulji can be the prime minister today if he wants to, but he wants to prove his mettle first. What better way to prove it than in winning the largest state in the country?' Actress Nagma, a star campaigner for the Congress party, in an exclusive interview with Rediff.com's .
'India's growth will be determined by UP and Bihar'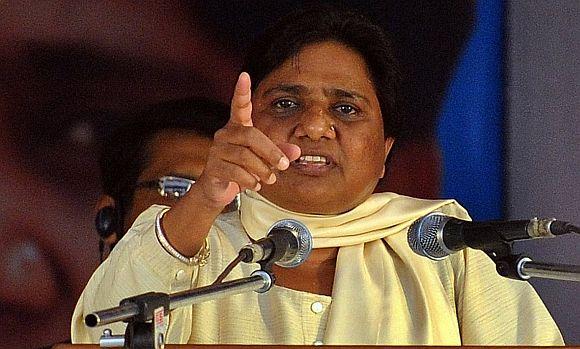 'Many estimates by international agencies suggest that the 21st century will be ruled by three industries -- agriculture, food processing and textiles. And in these three critical industries, UP, surely, has more advantages than any other location in the world -- this is the Gangetic belt,' says Professor Arvind Mohan, who is bullish about the Uttar Pradesh economy.
BUSTED: Lashkar plan to target crowded Delhi areas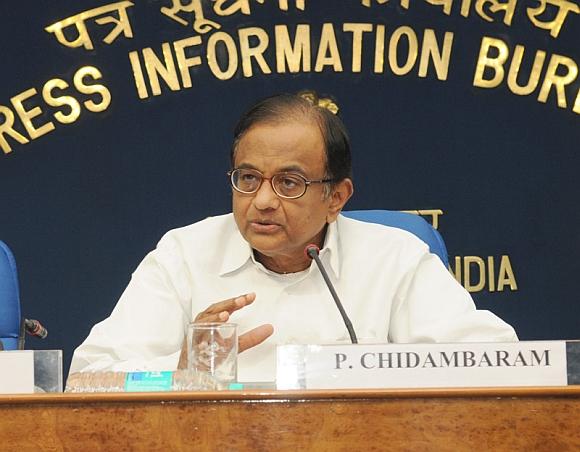 A major terror network of Pakistan based Lashker-e-Tayiba, planning to carry out attacks in crowded places of Delhi, has been busted and two of its cadres arrested.
LeT plot to kill Modi: Stratfor knew before WikiLeaks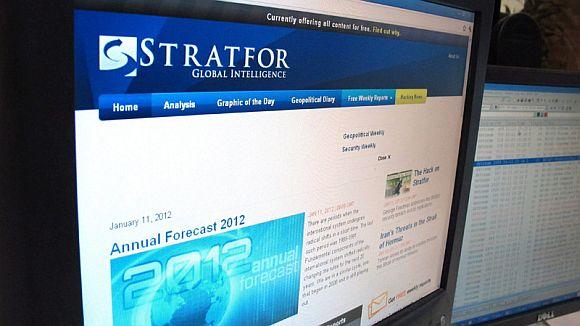 Global private intelligence group Stratfor knew that Pakistan-based Lashkar-e-Tayiba was planning to assassinate Gujarat Chief Minister Narendra Modi much before whistleblower WikiLeaks brought it before the world through its leaked US diplomatic cables.
In PHOTOS: The killing fields of Syria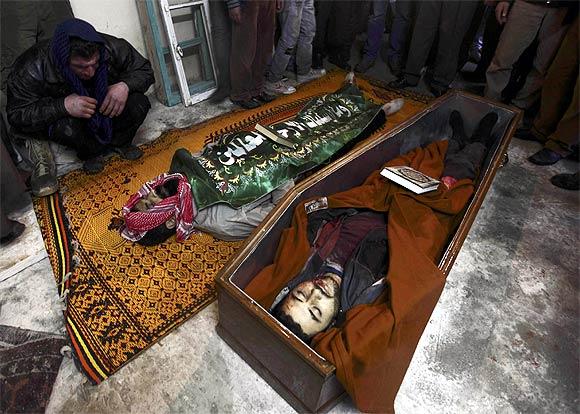 More than 7,500 people have been killed in Syria since the uprising against President Bashar Al-Assad's regime began nearly a year ago, a top United Nations official told the Security Council.
PIX: Crocodile threat ends in Khadakwasla Dam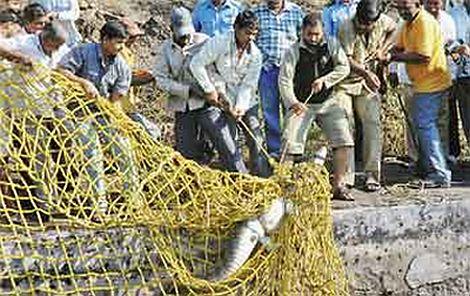 The reptile was captured on Tuesday after a 10-hour long operation undertaken by forest and zoo officials, who were joined by cadets of the National Defence Academy.
Dilli Gupshup: Bachke rehna, Rahul!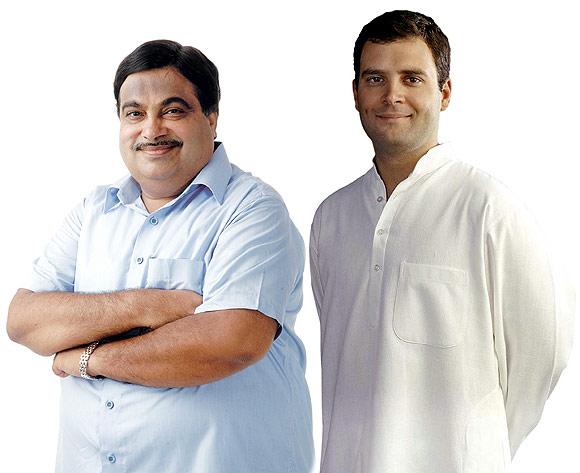 BJP 'specially-trained' anti-Rahul brigade... Pachauri's jaadu ki jhappi... CEC Quraishi's troublesome travels... Manmohanji's women woes... All this and more in this week's Dilli Gupshup.
Iran sanctions: US goes 'blunt and intense' to PUSH India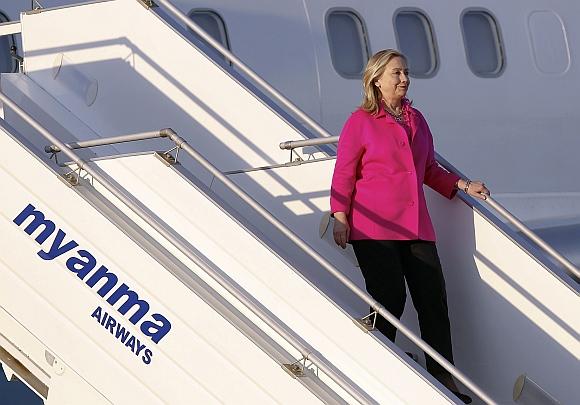 United States Secretary of State Hillary Clinton has said that India, along with countries like China and Turkey, is taking steps to reduce its dependency on Iranian oil.
AMAZING pictures of the month: FEBRUARY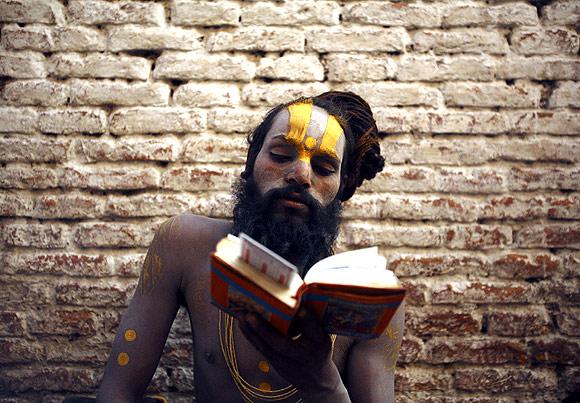 We bring you a presentation of some of the best photos from around the world in the month gone by.
We'll put Maya's parks to BETTER use: Akhilesh Yadav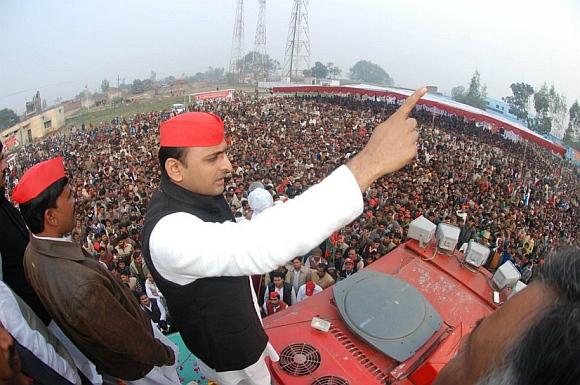 Akhilesh Yadav, president of the Uttar Pradesh unit of the Samajwadi Party, tells what his party's agenda will be if it comes to power
PHOTOS: Proxy baptism of Mahatma Gandhi by US church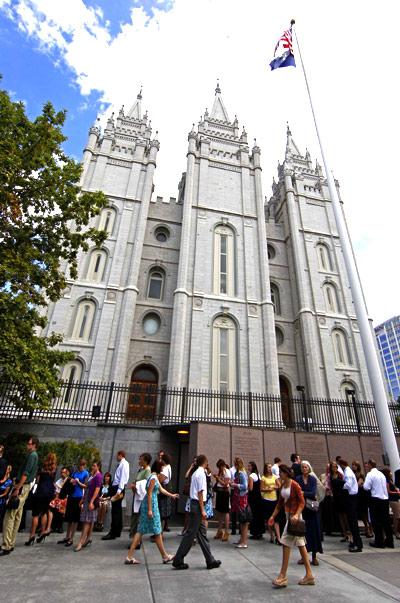 Mahatma Gandhi has been baptised in proxy by a United States church, drawing sharp reaction from his grandson and others.
Arun Jaitley: The Congress game plan to malign Modi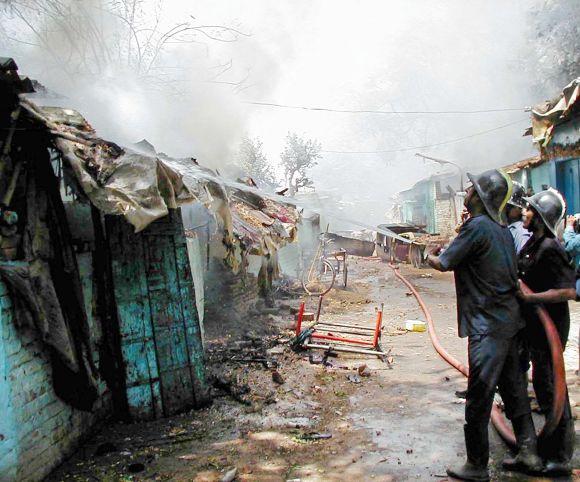 Leader of Opposition in Rajya Sabha argues that a riot-free decade in Narendra Modi's Gujarat should be known for its unparalleled economic development benefitting every section of society, and not for a bloody past, which is mischievously revived by his political opponents.
February 28, 2012
PIX: Two injured in Assam grenade blast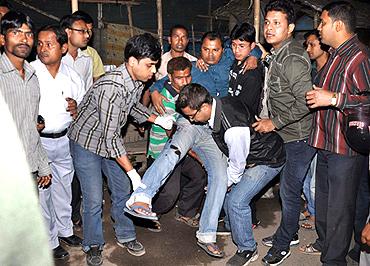 Two persons were injured and a vehicle was damaged when unidentified miscreants hurled grenades in front of Punjab National Bank branch at Ganeshguri in the heart of the city around 6.10 on Tuesday evening.
Burdwan gangrape claims FABRICATED: Mamata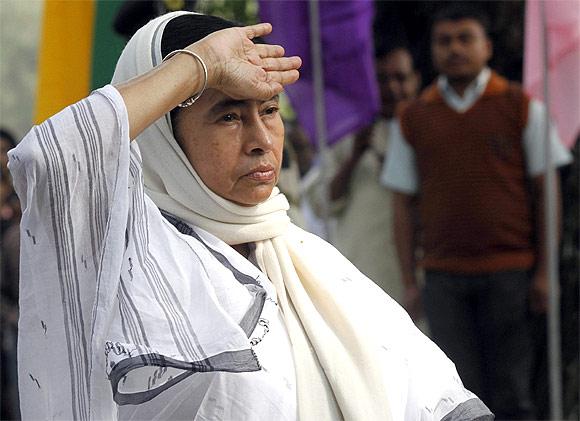 Days after calling the Park street rape case here fabricated, West Bengal Chief Minister Mamata Banerjee on Tuesday claimed that the alleged gangrape of a woman in Burdwan was concocted by the Left and accused the opposition of making false propaganda to malign the state's image.
Obama has failed America, says Nikki Haley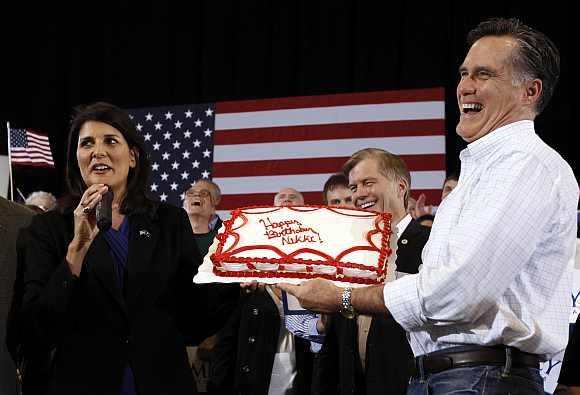 In a sharp attack on Barack Obama who is seeking re-election, Indian-American governor of South Carolina Nikki Haley has charged that the president has failed to handle America's problems and skipped a White House dinner.
Concordia's Indian crew defend its much-hated captain!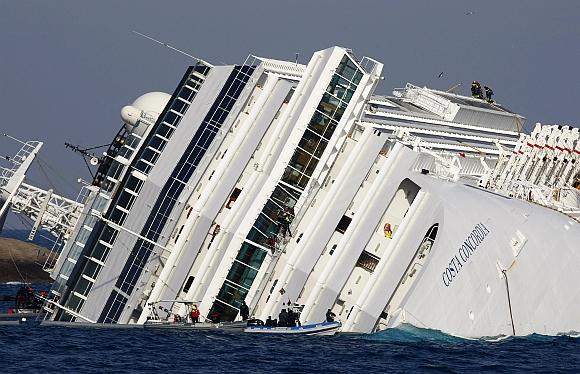 Indian crew members aboard the cruise liner Costa Concordia, which sank off the Italy coast last month, allegedly because of its captain's fault, reveal what occurred that horrific night.
Norway custody row: 'Our grandkids are traumatised'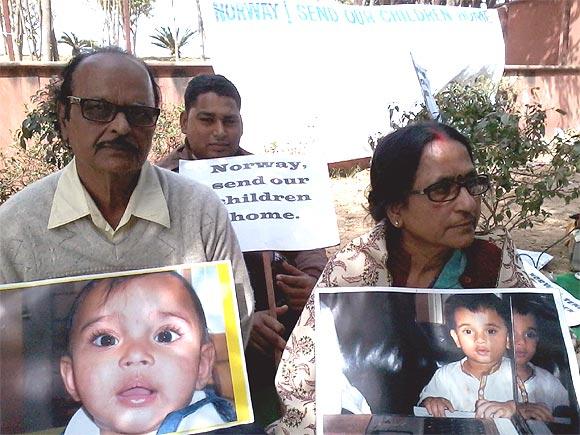 Grandparents of the two children now growing up in a foster home in Norway demand that they be allowed to return to India.
A New Yorker writes about a slum in Mumbai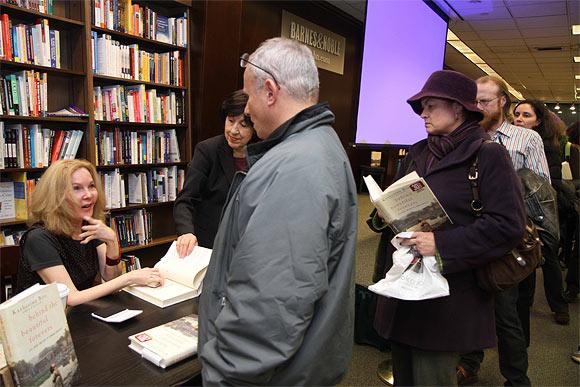 Beyond The Beautiful Forevers provides a fascinating and horrifying glimpse into a world that is rarely written about. Rediff.com's reports on a New York event to promote Katherine Boo's much-acclaimed book about a slum in Mumbai.
MUST SEE: Uddhav's pics of Maharashtra's holy places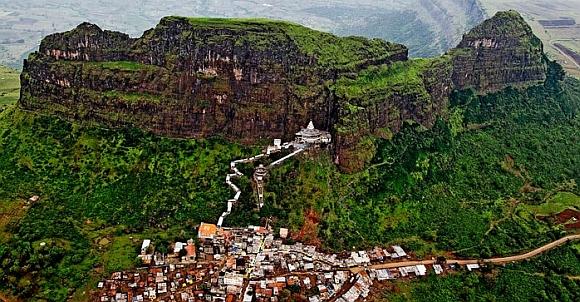 In the third and final part of our three-part series, we bring you aerial photographs taken by Shiv Sena chief Uddhav Thackeray of Maharashtra's places of worship.
Difa-e-Pakistan Council: Another Frankenstein to irk US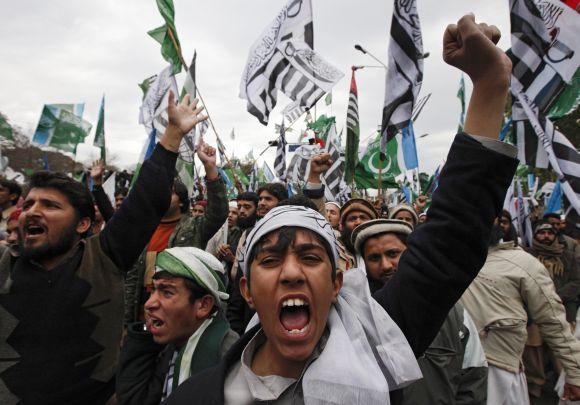 The declared agenda of the Difa-e-Pakistan Council is to oust the United States from the region, break Pak-US ties, back Taliban militants, force the government to revoke the Most Favoured Nation status being granted to India and stop the NATO supplies pass through Pakistan. But that's not going to benefit Pakistan, writes
'Every Eden has a serpent, in Guj it's hatred to Muslims'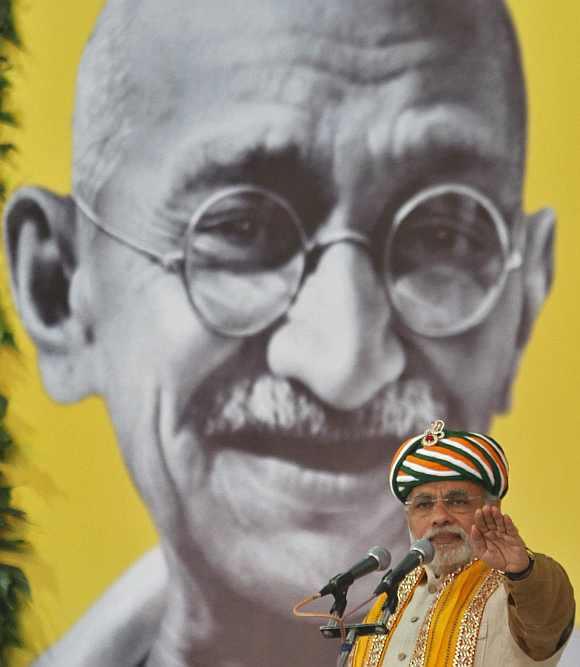 Gujarat's isolation of Muslims is nothing new. The roots of this phenomenon lie in the Gujarat history of the last 1,500 years, opines Shreekant Sambrani
MUST SEE: Beautiful moments captured by Rediff Readers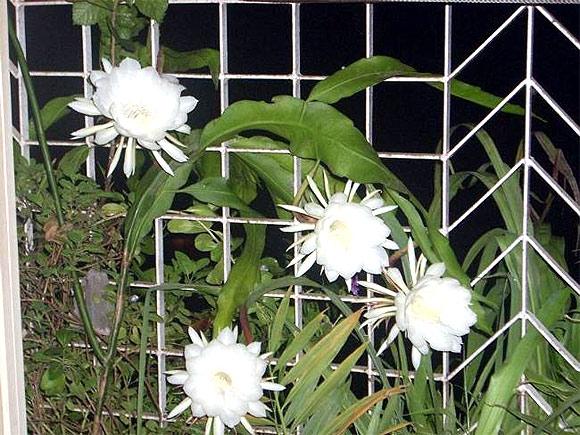 We had asked our readers to share with us their photography skills. We received an overwhelming number of responses, some of which are being showcased here.
Sixty per cent turnout in sixth phase of UP polls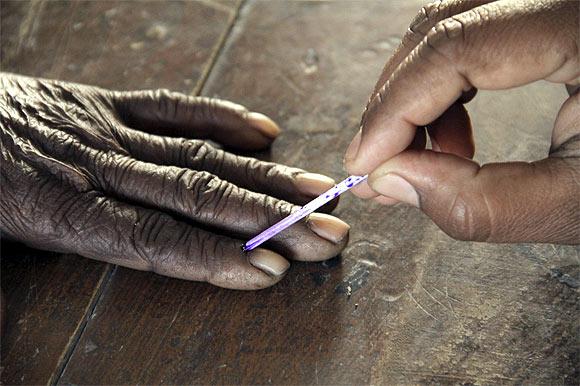 The steady turnout right from morning took Tuesday's Uttar Pradesh phase six poll to an impressive 60 per cent.
PIX: 'I survived the avalanche thanks to army's help'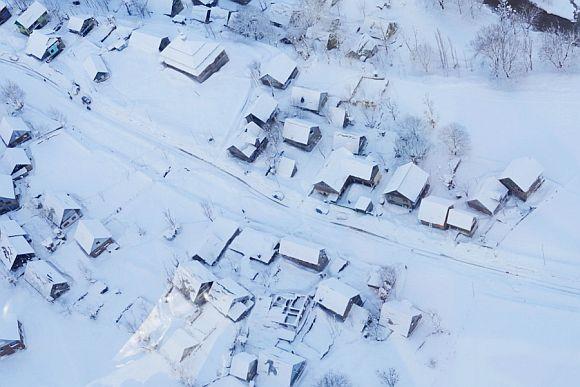 meets Abdul Rafique Lone who miraculously survived a deadly avalanche at Sonamarg in Jammu and Kashmir, all thanks to timely rescue operations by Indian army paratroopers.
February 27, 2012
'Pak ties don't matter; terror to keep hitting India'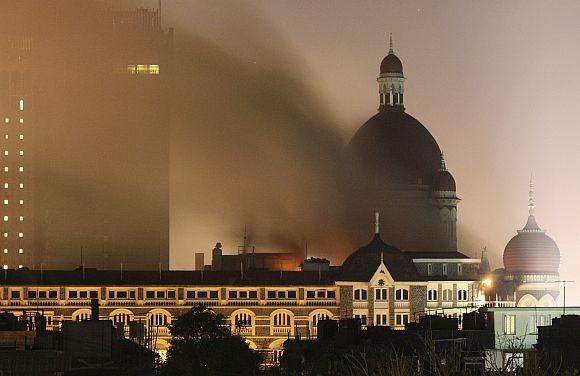 A major report by Washinton-based think tank on 26/11 predicts that the Indo-Pakistan crisis is both unresolved and unfinished, and further attacks by Pakistan-based and Inter-Services Intelligence trained terrorists is inevitable.
'Ahmedabad has the capacity to come out of 2002 carnage'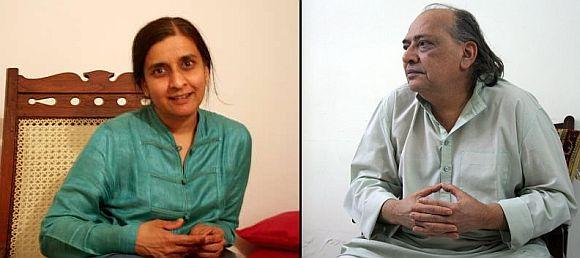 Ahmedabad witnessed some of the most gruesome incidents during the communal riots that rocked Gujarat in 2002. Rediff.com's travelled to Ahmedabad to get to know more about the ethos of the city, which has seen it all in its 600-year-old history
'Muslims of Gujarat feel like second-class citizens'
Dr Hanif Lakdawala, founder of Sanchetna, the non-governmental organisation that works among urban slum-dwellers, minorities and women on various issues, including health, lives in Ahmedabad
IN PICS: Osama's safehouse is RAZED to the ground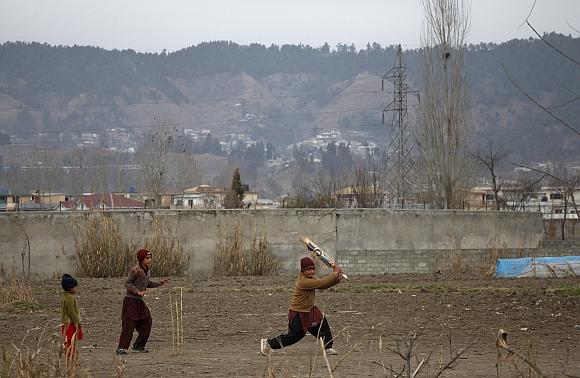 Bulldozers on Monday razed to the ground the three-storey house in Pakistan, where the most wanted terrorist Osama bin Laden hid for more than five years, dogging the biggest manhunt in the world.
VIDEO: Ehsan Jafri's son Tanvir recounts Gulberg massacre
Congress MP Ehsan Jafri was among the 69 persons killed in the Gulberg Housing society riots in Gujarat in 2002
IMAGES: High alert on 10th anniversary of Godhra carnage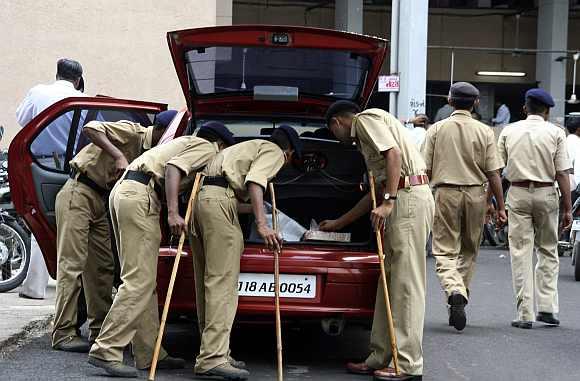 Security has been stepped up in the city and Godhra town in wake of the 10th anniversary of the Sabarmati Express train carnage, which killed 59 people and triggered large-scale communal violence in many parts of Gujarat in 2002 claiming over 1200 lives.
China's criticism of Arunachal visit objectionable: Antony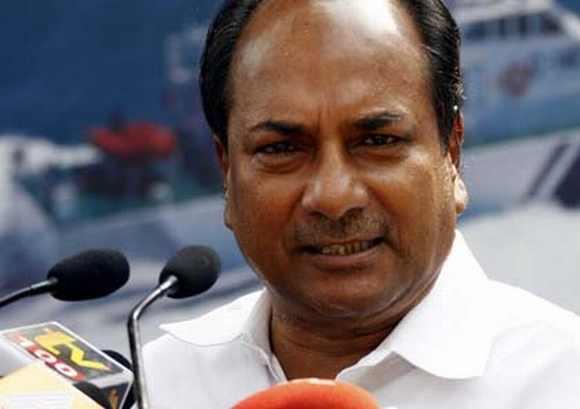 Defence Minister A K Antony on Monday slammed China for raising objections to his visit to Arunachal Pradesh, describing Beijing's comments on the issue as "most unfortunate" and "really objectionable".
Quran row: Afghan ministers cancel US trip as riots flare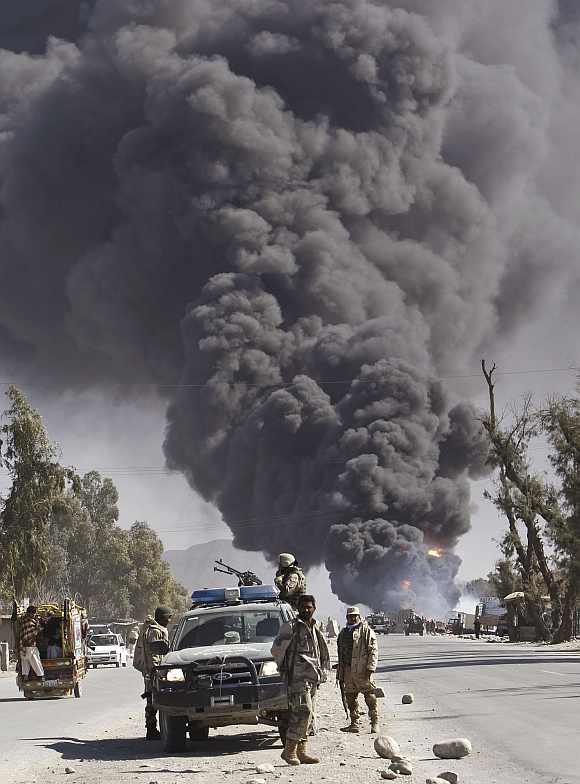 The Afghanistan ministers of defence and interior have cancelled their scheduled visit to the United States this week to focus on controlling the spiralling tensions back home in the wake of the burning of Qurans at a US-run military base.
WARNING! The sky has been falling for 10 years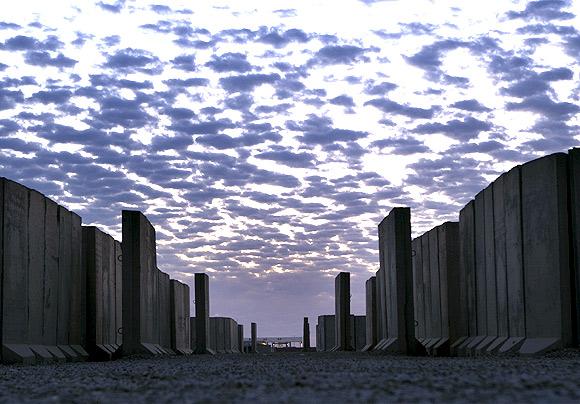 It seems the sky above your head is falling gradually, as scientists have found that the height of clouds has been shrinking gradually over the last 10 years.
Mr Chavan, keep your party's promises to Muslims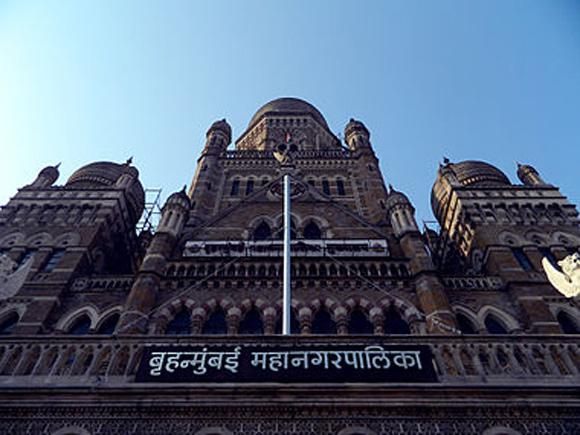 Muslims are angry with the Congress on a host of issues. If Maharashtra Chief Minister Prithivraj Chavan wants his party to retain the 'secular vote bank' and through it, power in the 2014 assembly election, he needs to keep the promises made, says .
Gujarat's burning train, ten years on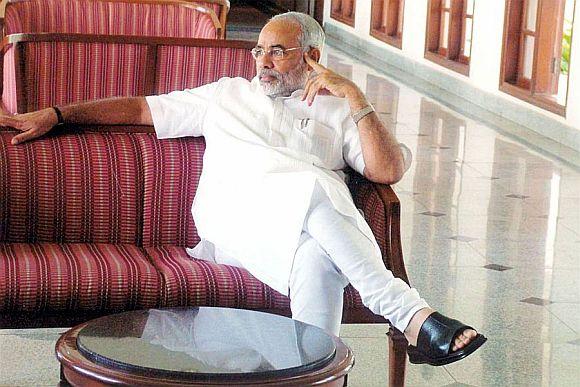 Ten years after the burning train of Godhra, Gujarat is caught in the dilemma between pragmatic concerns of sustaining development and the moral and ethical obligations of a just and fair society, writes .
IN PICS: New UAVs will aid intelligence, says DRDO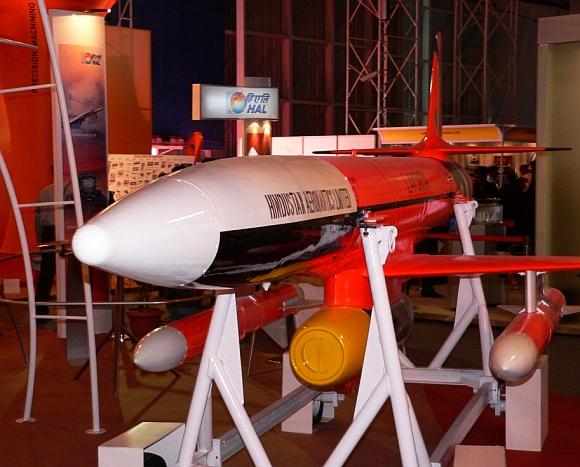 In contrast to the US which is "doing a lot of work" in developing and manufacturing Unmanned Combat Aerial Vehicles (UCAVs), India is more focused on developing UAVs as it considers intelligence gathering more challenging in future wars, Defence Research and Development Organisation said on Friday.
Exclusive: Arun Jaitley on Godhra and Modi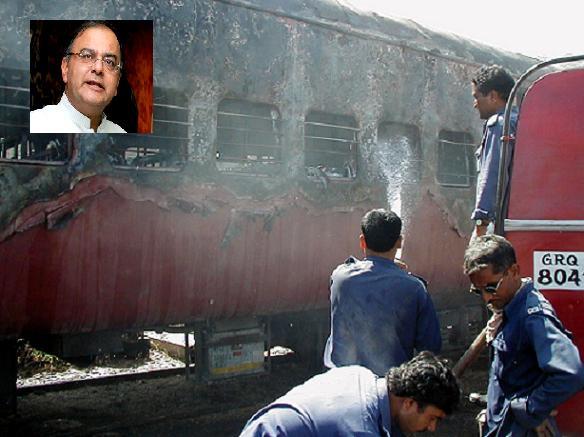 Arun Jaitley, one of the BJP's seniormost leaders and a friend of Gujarat Chief Minister Narendra Modi, in an exclusive conversation with Sheela Bhatt.
In UP, SP tops list of candidates with criminal record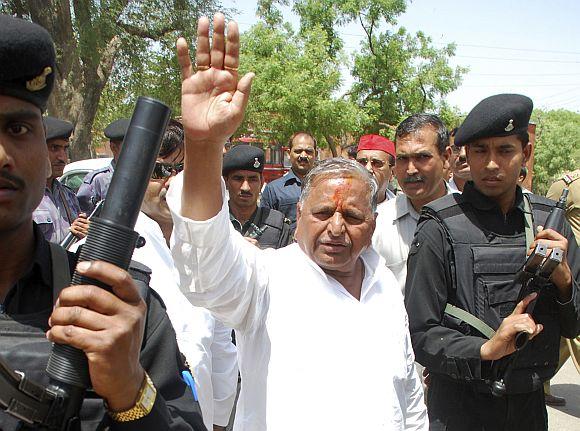 According to a report by the Uttar Pradesh Election Watch and the Association for Democratic Reforms, Samajwadi Party tops the list parties fielding tainted candidates. reports
10th anniversary of Godhra carnage today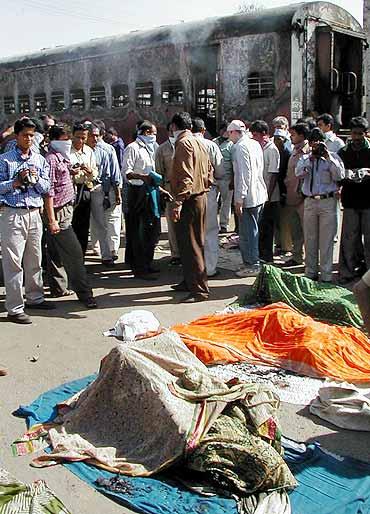 The 10th anniversary of Godhra train carnage, which left 59 karsevaks dead and triggered one of worst communal riots in Gujarat that claimed the lives of over 1200 Muslims, will be marked today by a slew of events with the Vishwa Hindu Parishad taking out a rally and Non-Governmental Organisations coming together to demand justice for the riot victims.
February 26, 2012
Sonia blames Maya for swindling of NRHM funds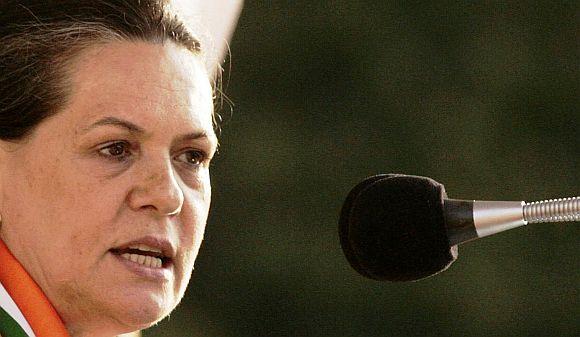 Even as Central Bureau of Investigation investigators were busy unfolding the much talked about National Rural Health Mission scam in Uttar Pradesh, Congress president Sonia Gandhi on Sunday pointedly blamed the Mayawati government for large scale swindling of the Rs 9000 crore given to the state for augmentation of health services for the poor and the downtrodden across the state's vast rural expanse under the program.
Kejriwal's behaviour is unacceptable: BJP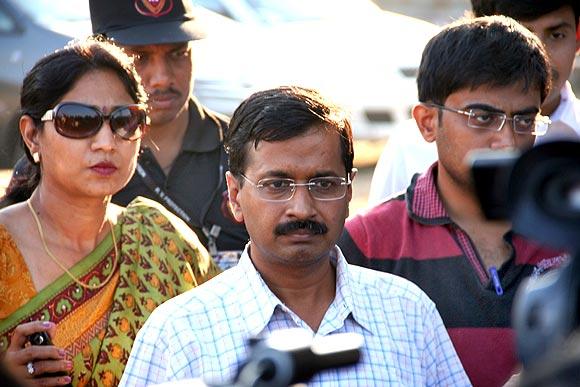 Attacking lawmakers, Team Anna member Arvind Kejriwal has courted controversy by saying that "rapists, murderers and looters" are sitting in Parliament, with enraged parties claiming that his "outrageous" remark showed that he had no faith in democracy and the Constitution.
IN PICS: At 54 cm, he is the shortest man in the world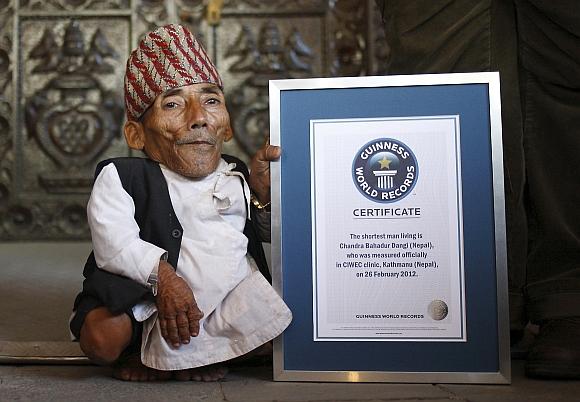 A 72-year-old Nepali man on Sunday entered the Guinness book of World Records as the shortest adult ever, standing at 54.6 centimetres, just the size of a toddler.
Sonia, Rahul, have no moral ethics: Team Anna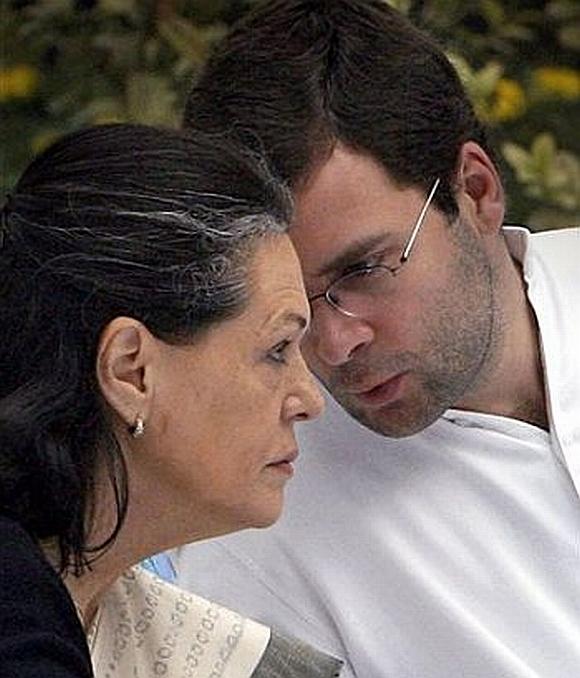 Team Anna stepped up its attack on Congress ahead of the final phase of polling in Uttar Pradesh targeting Sonia and Rahul Gandhi in particular.
February 25, 2012
Rahul can become PM at midnight if he desires: Jaiswal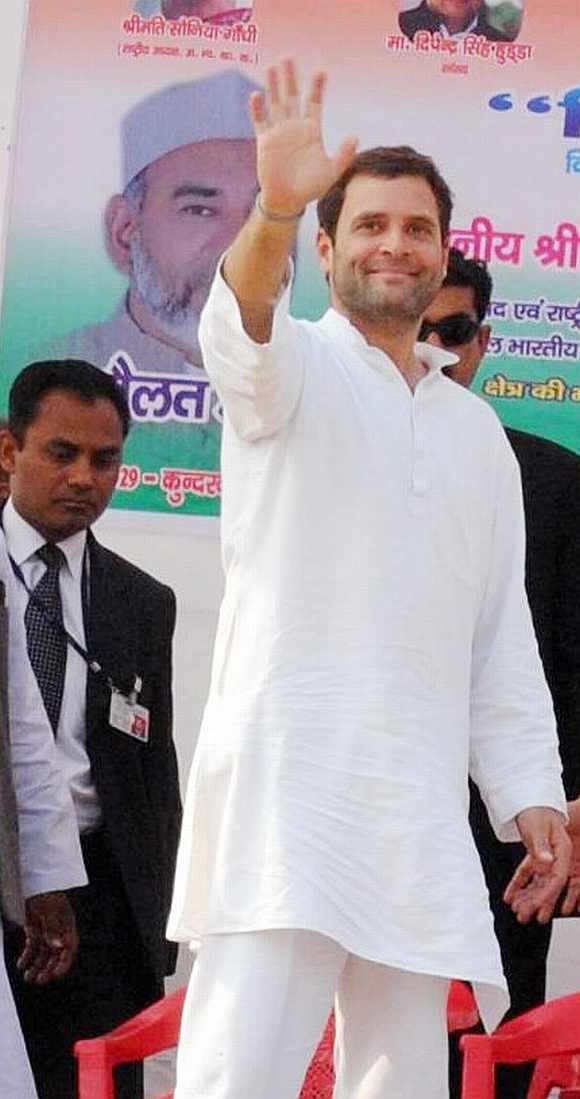 After his controversial comments about imposition of President's rule in Uttar Pradesh, Union Minister Sriprakash Jaiswal on Saturday created a flutter when he said that Rahul Gandhi could become the prime minister "even at midnight if he so desires".
Yeddyurappa defiant, not to attend meet called by Gadkari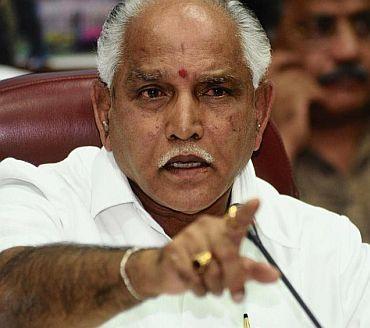 Remaining defiant after being rebuffed by Bharatiya Janata Party President Nitin Gadkari in his bid for regaining Karnataka chief ministership, state party strongman B S Yeddyurappa on Saturday said he and his followers would not attend a meeting convened by him in New Delhi on March 3.
'Congress in strong position in UP due to Rahul'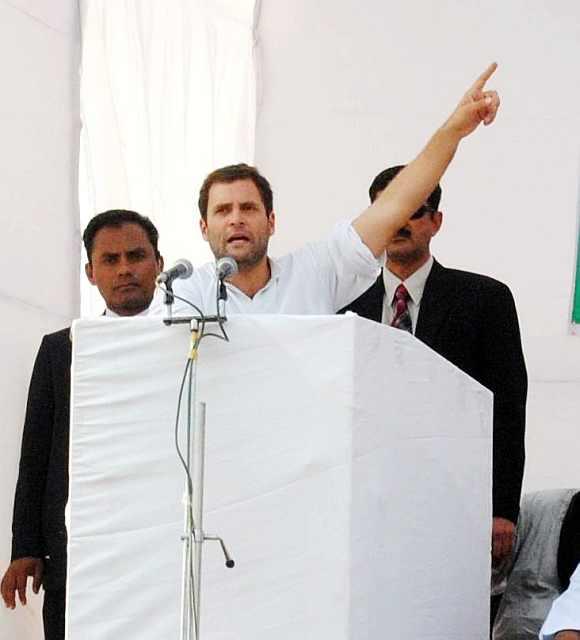 Rashtriya Janata Dal President Lalu Prasad on Saturday said that Congress was in a strong position in Uttar Pradesh assembly elections mainly due to hard work done by Rahul Gandhi.
'8,000 killed in final phase of Lanka's civil war'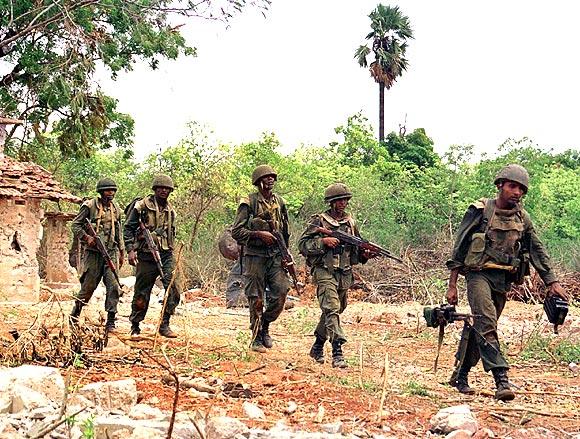 Nearly 8,000 people were killed in the final phase of Sri Lanka's war against Tamil Tigers in 2009, according to government figure released today.
PHOTOS: Fencing along LoC damaged by avalanches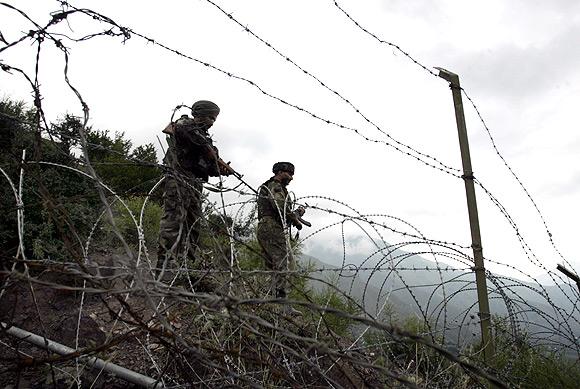 Avalanches in Kashmir have caused extensive damage to the fencing along the LoC in the Valley, posing a fresh challenge to the anti-infiltration grid, the army said on Saturday.
February 24, 2012
K'taka: Yeddy's threats fail; no change of guard, says BJP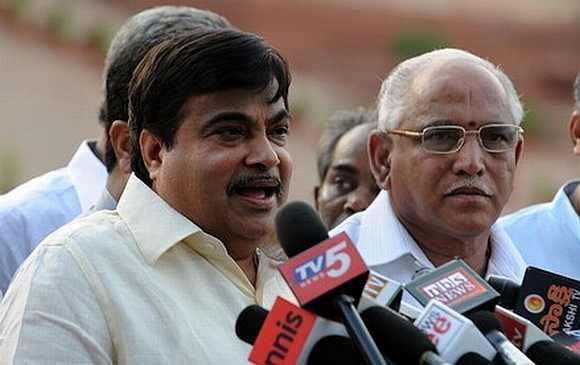 After a meeting with B S Yeddyurappa on Thursday morning, Bharatiya Janata Party President Nitin Gadkari said that Sadananda Gowda will continue as Karnataka's chief minister.
Rewind: BEST images in the last 24 hours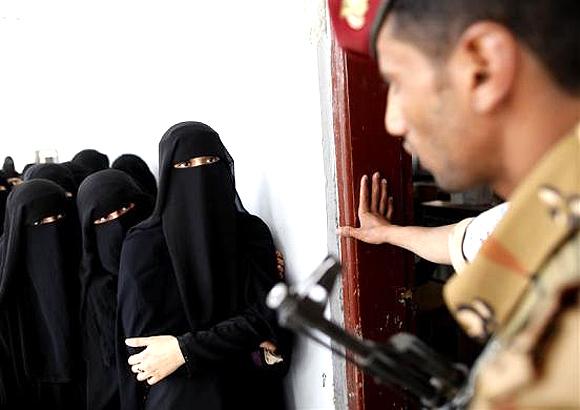 We bring you some of the best pictures from around the globe in the last 24 hours.
'Heredity NOT the best way to select leaders'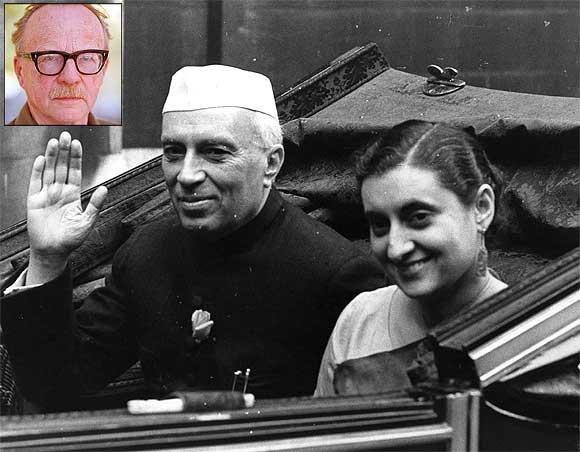 Eighty five-year old Swedish writer and political commentator Jan Myrdal was in India recently. Son of Nobel laureates Alva Myrdal and Gunnar Myrdal, Jan talks to on elections, politics and the Left-wing extremism in the country.
Bundelkhand has many CMs, but no water and no power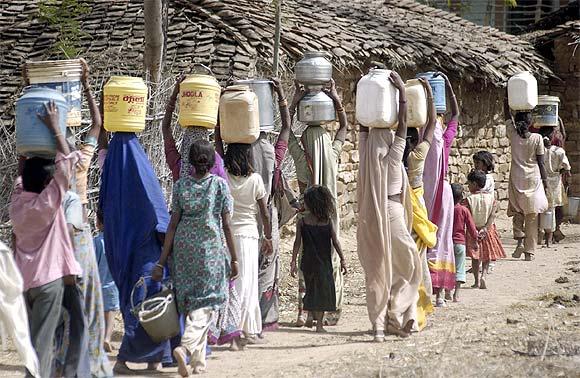 Water remains the biggest problem in Bundelkhand, coupled with power shortage and poor law and order situation, says Gyan Varma
IN PIX: Orange fighters beat one another to a pulp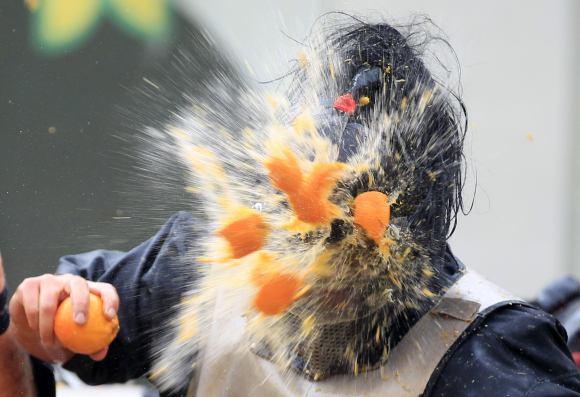 IN PIX: Orange fighters beat one another to a pulp
MUST SEE: Uddhav Thackeray's pics of Maximum Mumbai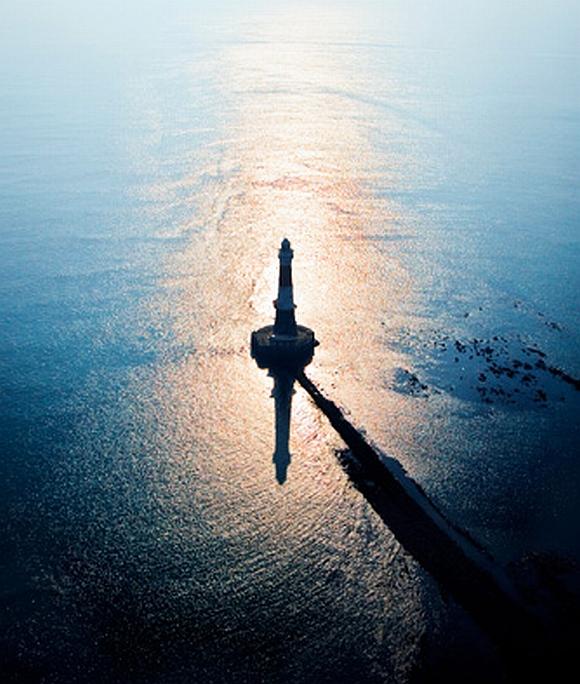 In the second part of our three-part series, we bring you aerial photographs taken by Shiv Sena chief Uddhav Thackeray of Mumbai.
February 23, 2012
IN PICS: Avalanches wreak havoc in Kashmir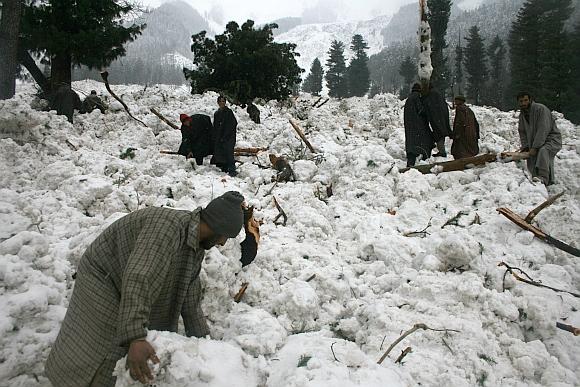 Sixteen army personnel, including five officers, were killed and nine others injured in two avalanches in Ganderbal and Bandipora districts of Kashmir Valley.
Mosquito terror troubles newly-inaugurated Mumbai NSG hub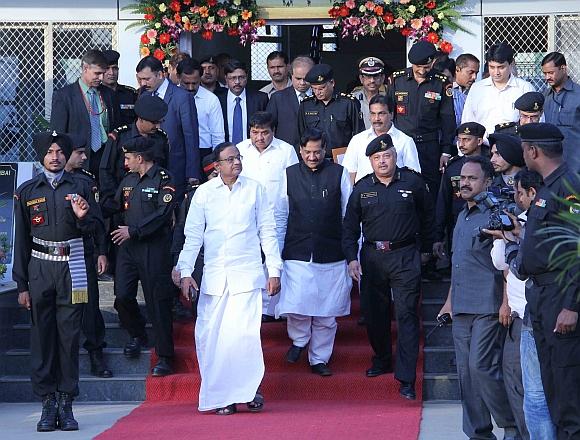 On occasion of the inauguration of the Mumbai Regional Hub of the National Security Guard Director General Rajan Medekar spoke to rediff.com's Toral Varia Deshpande
Govt goof up on gay sex issue draws SC ire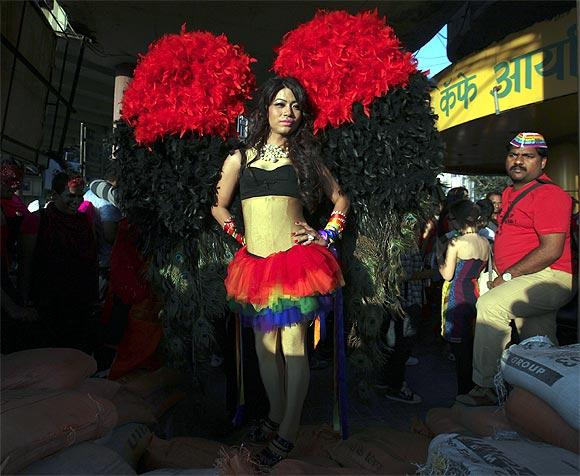 In a goof-up, the government on Thursday tied itself in knots in the Supreme Court by first disapproving decriminalisation of gay sex terming it as "highly immoral" and later taking a different line, drawing sharp criticism from the bench.
FAQ: What's NCTC? Why are Centre and states fighting?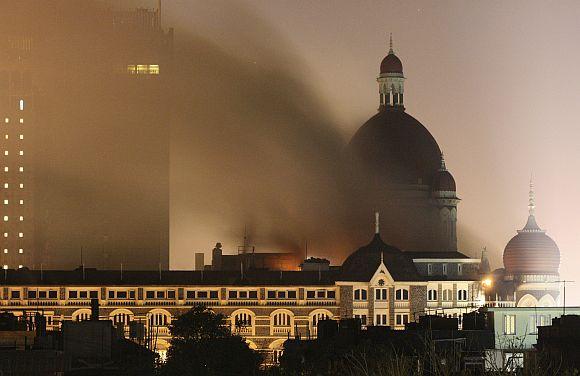 Rediff.com's brings forth the different contours of the proposed NCTC, and also explains the raging debate over its formation.
PICS: 49 killed, 600 hurt in Argentina train crash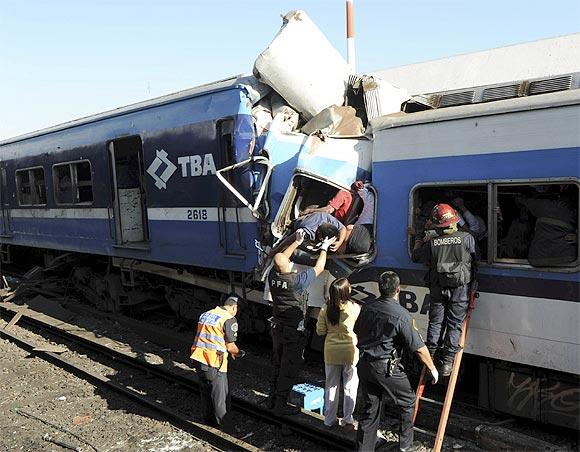 Forty nine people were killed and over 600 injured in a train crash in Argentina. The train hit the end of the platform at Once Station in Buenos Aires during the morning rush hour.
In PHOTOS: The region India can no longer IGNORE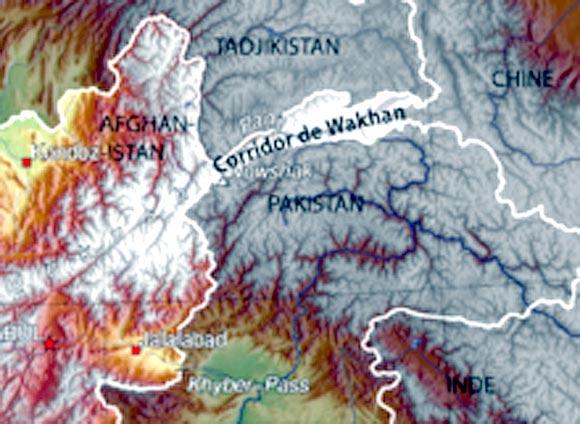 India must sit up and take notice of the activities going on in Gilgit-Baltistan due to the immense strategic importance of the region, according to G Parthasarathi, former ambassador to Pakistan.
'Cong to seek Prez rule if it doesn't get majority in UP'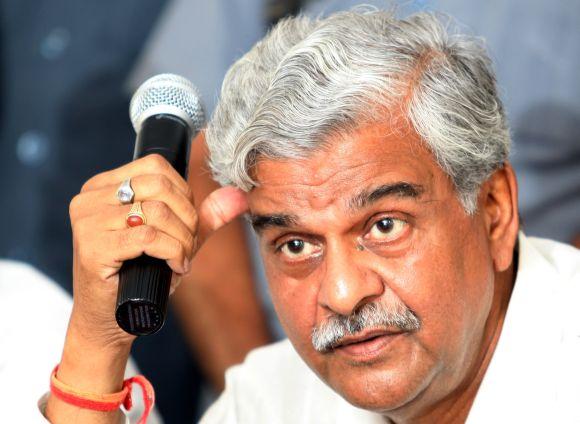 Congress leader Sriprakash Jaiswal on Thursday said if his party fails to get a majority in the Uttar Pradesh assembly polls, it will seek imposition of President's Rule in the state, a remark that drew a sharp response from the Bharatiya Janata Party.
IN PHOTOS: The Rafale's long flight to India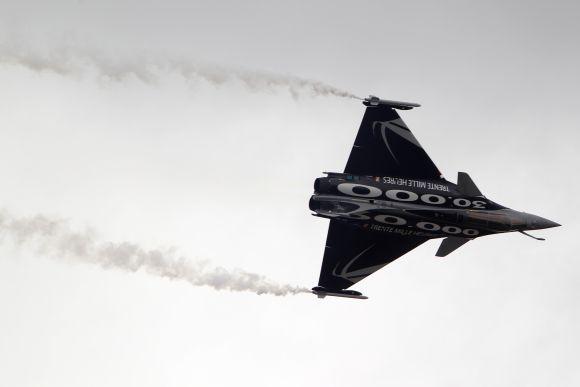 The selection of Dassault's Rafale as India's new MMRCA fighter was only the latest step in the Air Force's long and painstaking process to pick itself a winner, writes .
Why the UPA will get more fragile after the UP election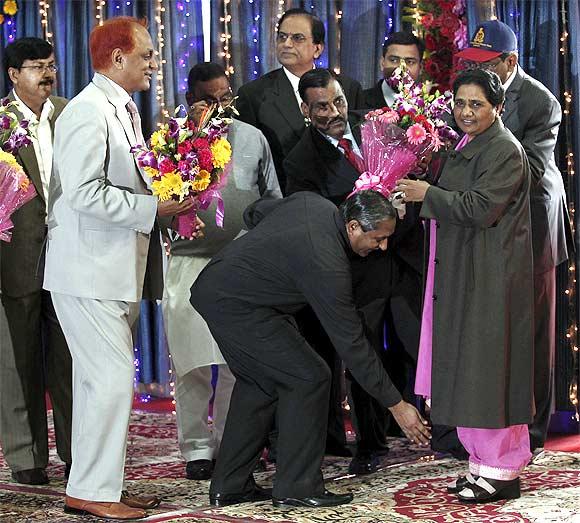 The Uttar Pradesh election has become like a proverbial elephant. The political parties are looking at it from different angles and their assessments are quite contrary to each other, but not necessarily incorrect. shares the prevailing excitement about the UP election and the best case scenario that the Bharatiya Janata Party is looking forward to on March 6, when the results will be declared.
Fifth phase UP poll records 59.4 per cent turnout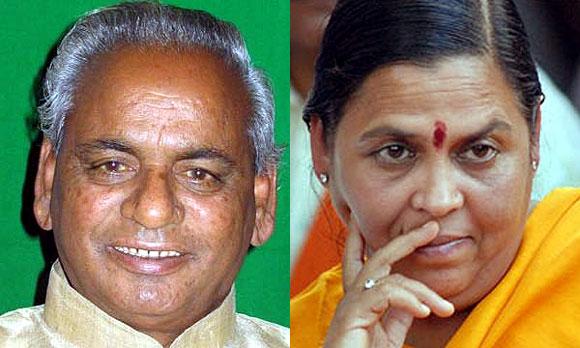 Polling for the fifth phase of Uttar Pradesh Assembly election covering 49 seats spread over 13 districts is being held on Thursday that would decide the fate of several stalwarts, including firebrand Bharatiya Janata Party leader Uma Bharati.
MUST SEE: Uddhav Thackeray's pics of Maharashtra forts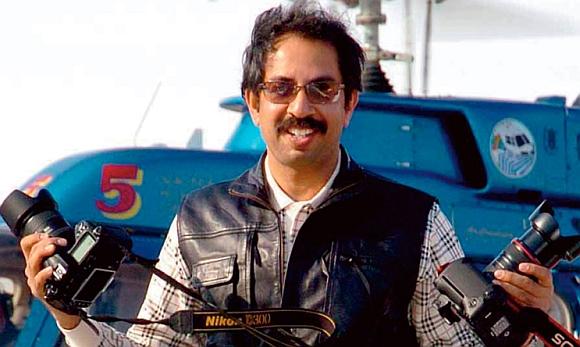 Days after we introduced you to the other side of Maharashtra Navnirman Sena chief Raj Thackeray's, now its time to feast your eyes on photographs clicked by his cousin and Shiv Sena president Uddhav Thackeray.
February 22, 2012
UP polls phase 5: Acid test for Mulayam, Uma Bharti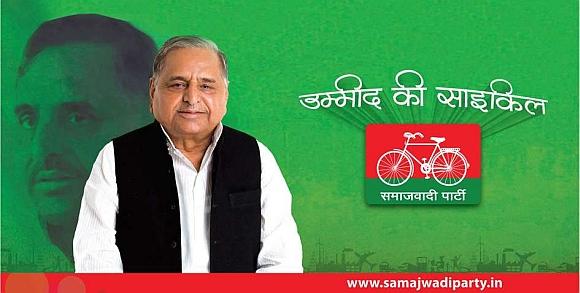 The prestige of Samajwadi Party president Mulayam Singh Yadav and that of Bhartiya Janata Party star campaigner Uma Bharti will be at stake during the fifth round of the seven-phased Uttar Pradesh state assembly elections on Thursday. reports.
UP results may surprise everyone: Sudheendra Kulkarni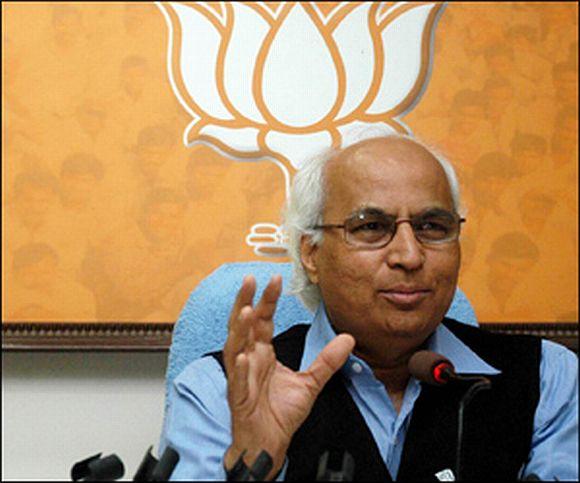 In an exclusive conversation with rediff.com's , Kulkarni, who was recently in the news for being jailed for allegedly masterminding a sting operation in the 2008 cash-for-vote scam that rocked the UPA government, said that the people would give a clear mandate to one party to form the government.
Ex-Aus PM Rudd quits as FM; slams Gillard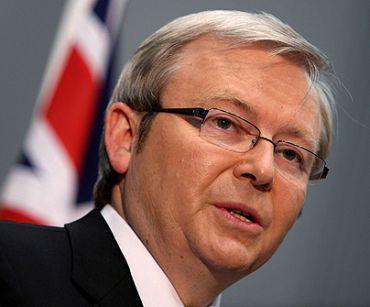 In a dramatic move, Australian Foreign Minister Kevin Rudd resigned on Wednesday saying he could no longer work without the support of Prime Minister Julia Gillard, amid speculation that he may pose a bitter challenge to her leadership.
'MNS is not against any community'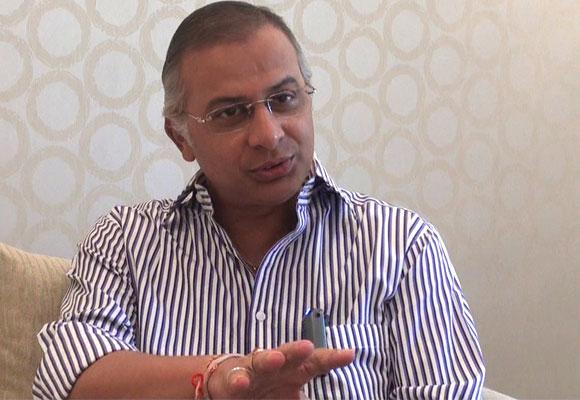 Raj Thackeray's Maharashtra Navnirman Sena has been in the news for its aggressive stance against 'outsiders,' who the MNS says, deny employment opportunities to Maharashtrians. "We are not opposed to other communities, this is a wrong perception about us," MNS leader Nitin Sardesai insists in an exclusive interview with Rediff.com
Kripashankar Singh resigns as Mumbai Cong chief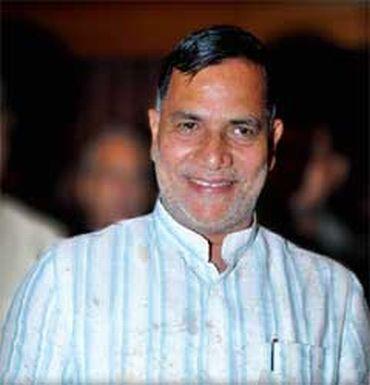 Kripashankar Singh, Mumbai Pradesh Congress Chief, has resigned from the post in the wake of party's poor showing in the civic elections last week.
Why India needs the National Counter Terrorism Centre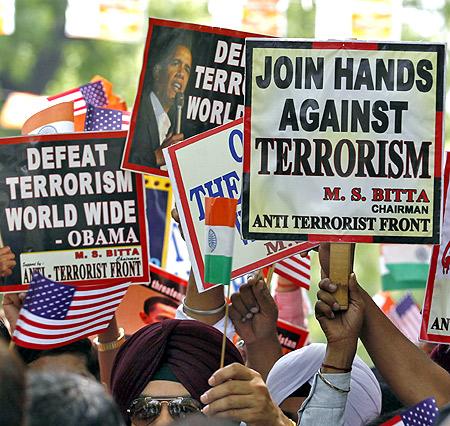 The prime minister should perhaps drop the police role of the NCTC, leaving it free to focus its energies on intelligence gathering, coordination and operations, says a former home ministry official.
PIX: In chaste Urdu, Meira Kumar wins hearts in Pak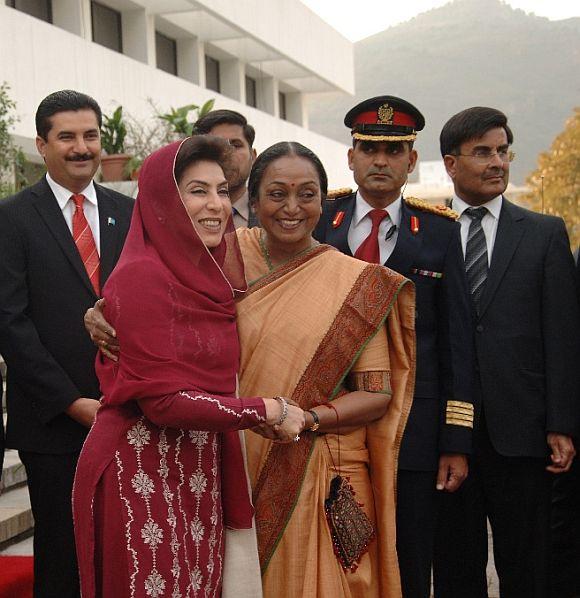 Lok Sabha Speaker Meira Kumar has floored an audience that included her Pakistani counterpart, senior ministers and parliamentarians by delivering a speech in flawless Urdu laced with couplets from Firaq Gorkhpuri, Majrooh Sultanpuri and Faiz Ahmed Faiz.
The Jaipur boy whom India chose to honour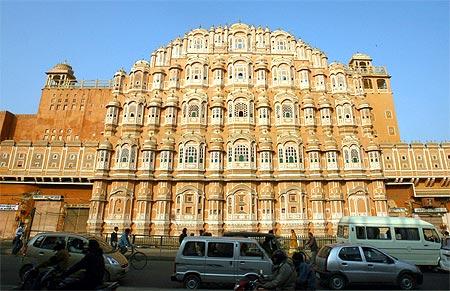 For his distinguished academic accomplishments, Arvind Panagariya was among the Indian Americans awarded with the Padma Bhushan by the Government of India this Republic Day. spoke to the economist about his amazing life story --from improverished childhood in Jaipur to the hallowed portals of Columbia University in New York.
'If you have money, invest it in UP'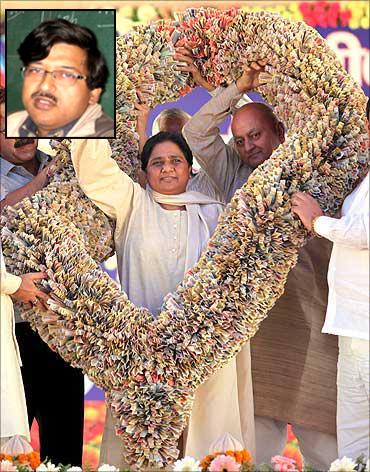 'UP's fiscal story is extraordinary,' economist Arvind Mohan tells . If one has money, he advises, one should invest in Uttar Pradesh. 'Your money is likely to grow as UP is set to improve its power sector.'
By 2015, China will DOUBLE its military budget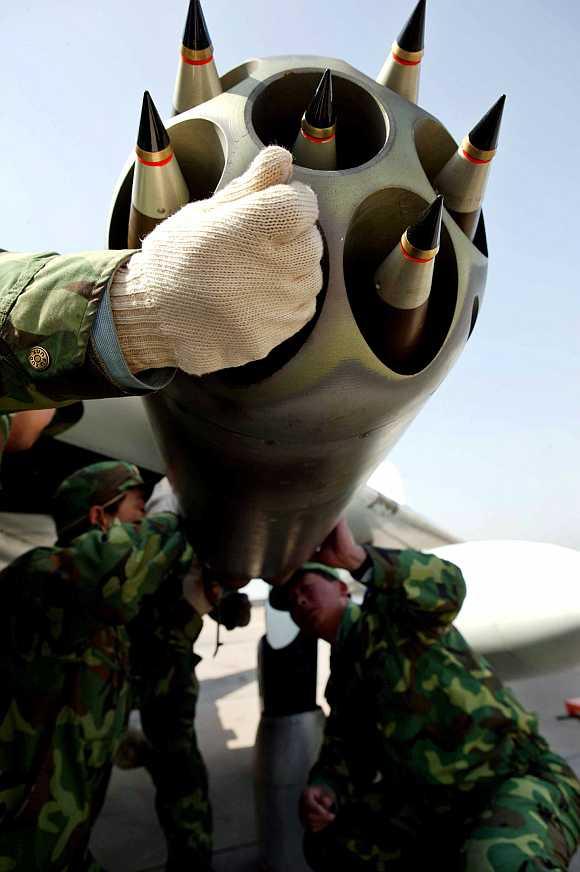 Reports claim that the country's defence spending is set to double by 2015
MUST SEE! Recent best photos from around the world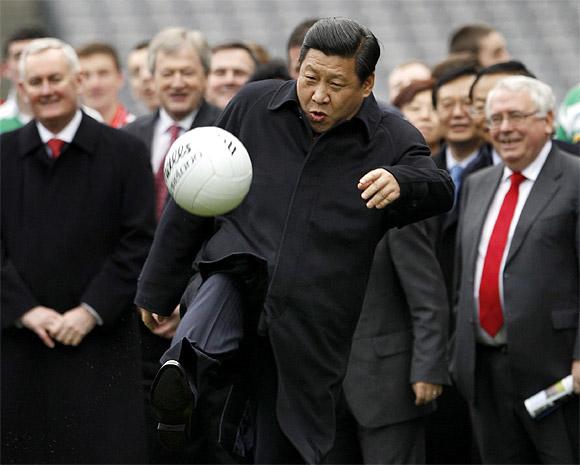 We bring a collection of the best photographs from across the world shot in recent days.
Anti-US stir in Afghan over Quran burning turns violent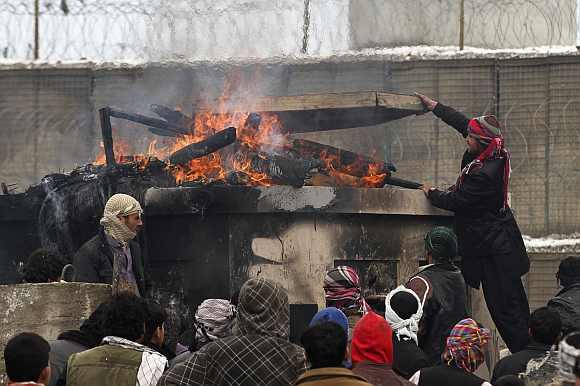 Led by Defence Secretary Leon Panetta, the United States has apologised to the people of Afghanistan on the "inappropriate treatment" of the holy Quran by American soldiers at the Bagram Airbase in a central Afghan province.
In PIX: Sizzling dancers spice up Brazil carnival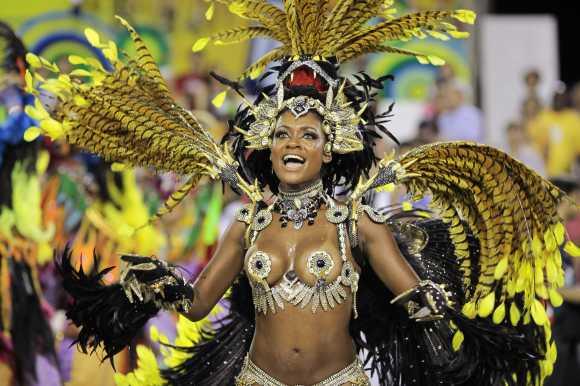 Elite samba schools paraded in Rio de Janeiro's newly renovated Sambadrome on Sunday to kick off Brazil's annual carnival.
'We don't trust Mayawati, won't vote for her'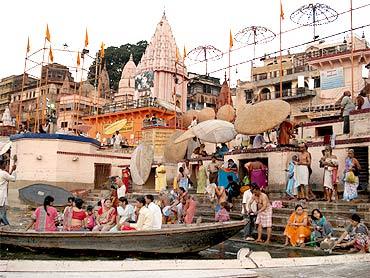 travels through Banaras and Lucknow and marvels at the people and the culture, especially the food, in the two cities.
February 21, 2012
Sadananda became Karnataka CM by luck, says BSY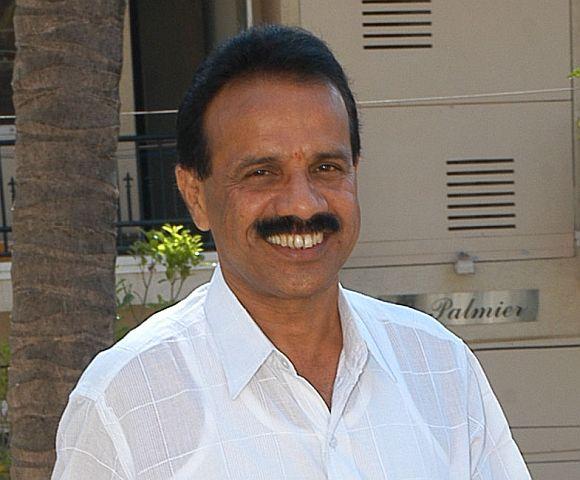 The power struggle within the ruling Bharatiya Janata Party in Karnataka intensified with sulking former Chief Minister B S Yeddyurappa on Tuesday taking a dig at his successor D V Sadananda Gowda, saying luck propelled him to the post.
Digvijay is piece of garbage, Rahul his disciple: Ramdev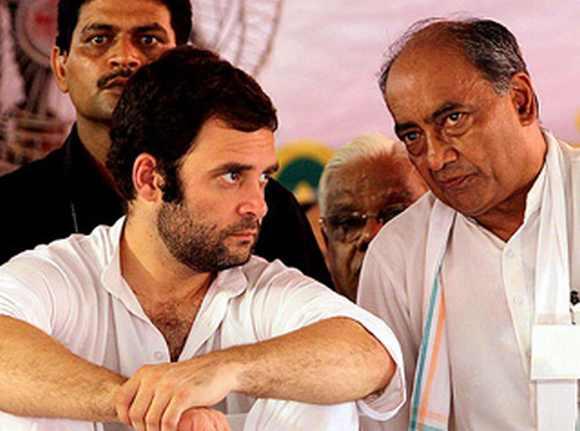 Yoga guru Baba Ramdev on Tuesday criticised the Congress for not doing enough to curtail corruption, black money and militancy in Uttar Pradesh. Baba Ramdev described Congress General Secretary Digvijay Singh as a piece of garbage and rejected material and warned that Rahul Gandhi was following in the latter's footsteps.
MUST SEE: Stunning shots by Rediff Readers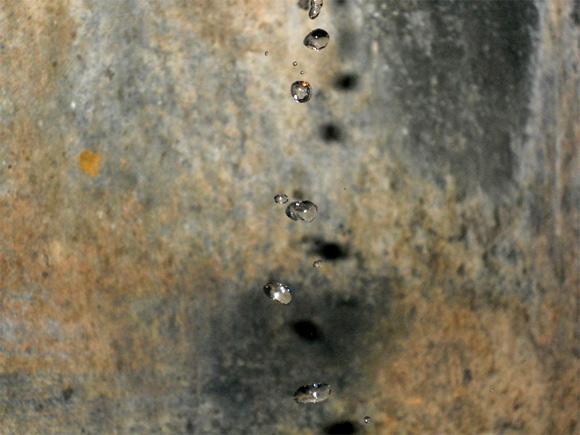 MUST SEE: Stunning shots by Readers
India DOES NOT have to choose between Iran and Israel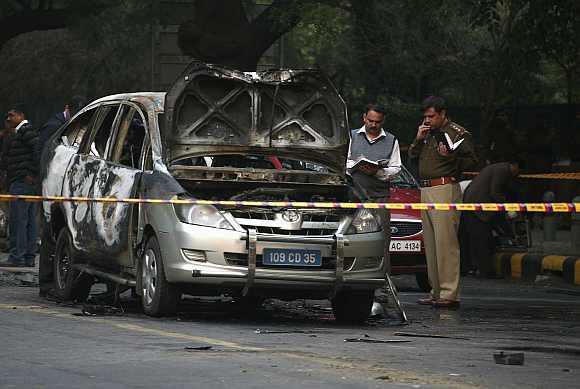 The recent attack on an Israeli diplomat's car, in what is supposedly the most secure part of New Delhi, has raised questions as to whether India's West Asia policy is sustainable.
'Raja acted unilaterally in the 2G spectrum mess'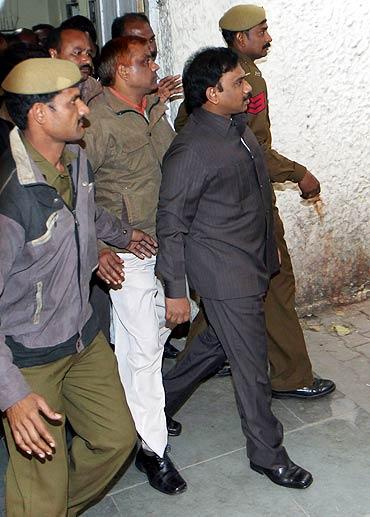 Former Supreme Court judge Ashok Kumar Ganguly says former telecom minister A Raja acted unilaterally in the 2G spectrum mess and that his Cabinet colleagues are not to be blamed. Speaking to Karan Thapar on CNN IBN's Devil's Advocate, Ganguly said it is not correct to apply the principle of collective Cabinet responsibility in the case related to the distribution of 2G licences on a first-come-first-served basis.
IN PICS: Snow festival begins in Pahalgam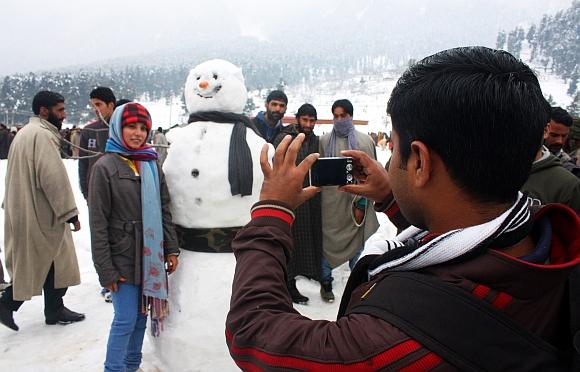 A snow festival organised by the Army at the famous south Kashmir health resort of Pahalgam attracted a large number of locals and tourists. Mukhtar Ahmed reports
Justice in AMRI hospital fire: A wrong precedent set?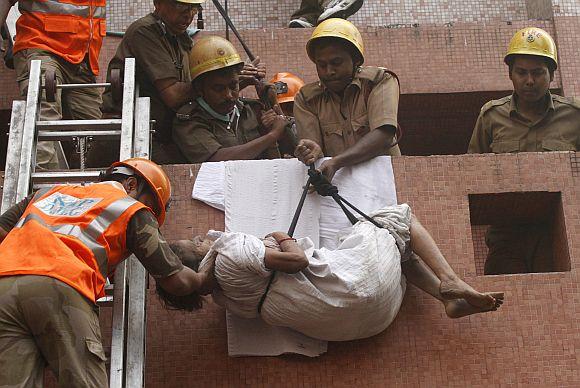 There is little doubt that Calcutta high court's recent decision to release R S Agarwal, on of the directors of AMRI hospital, on bail would further magnify the extreme puzzlement of the victims, and ordinary people, over the horrendous fire that killed 90 patients in December last, writes .
CARTOONS! The other side of firebrand Raj Thackeray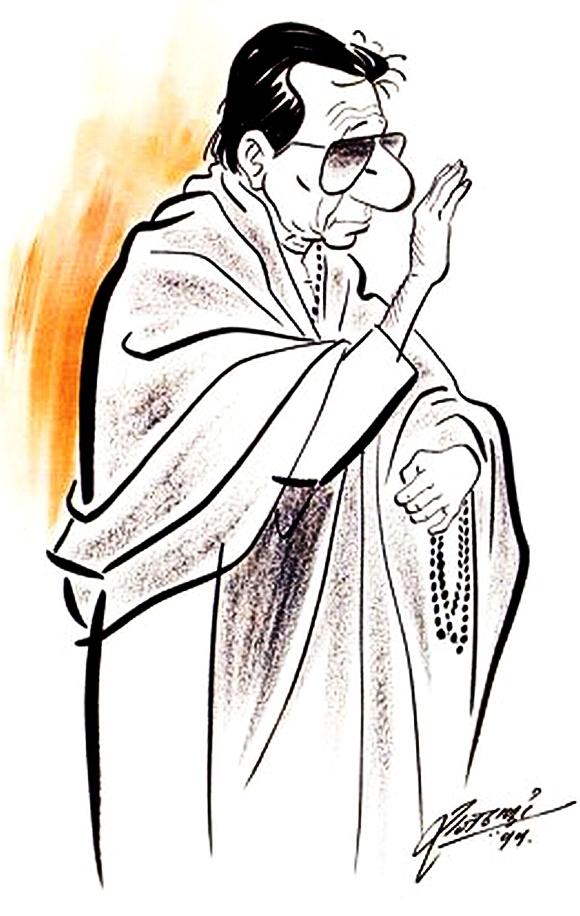 Apart from their now-hot, now-cold uncle-nephew relationship, Shiv Sena supremo Bal Thackeray and Maharastra Navnirman Sena chief Raj Thackeray have something in common both are exceptional cartoonists.
February 20, 2012
Bollywood at the polls: Gupshup from the Dilli Durbar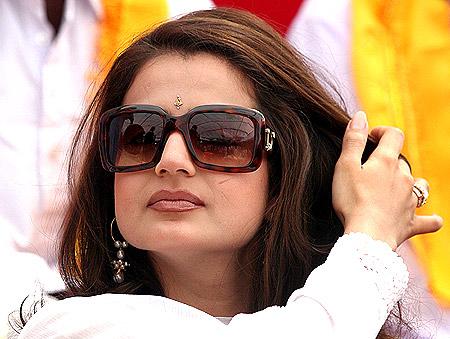 Amisha Patel, Nagma, Celina Jaitly, Mahim Chaudhry -- faded Bollywood actresses make a bid to dazzle the UP campaign; the googly that bowled out Rahul Gandhi; why Gadkari is pleased as punch, Sushmaji, please note... Gupshup from the Dilli Durbar.
There is no such thing as a 'Muslim' vote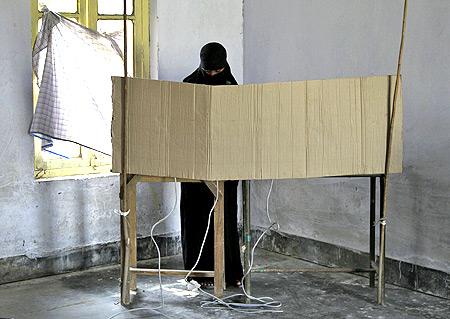 Just like the Congress, SP and BSP, small pro-Muslim parties are focussed on UP's 20 per cent Muslim voters, knowing that it could make the difference between defeat and victory. But many in the Ghazipur-Bhadohi-Azamgarh-Jaunpur belt insist that there is no such thing as the 'Muslim vote'.
IMAGES: Tragedy unfolds at Junagadh Mahashivaratri fair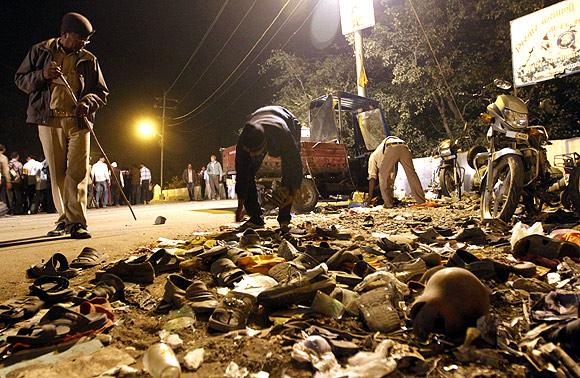 Six pilgrims, including three women and a toddler, were killed on the spot and at least 100 were injured in a stampede in the sacred Mahashivaratri Mela in Junagadh on Sunday night. The toll mounted to seven on Monday morning when one of those injured died at a government hospital in the town.
Rs 20,000 crore treasure hidden in Hyderabad cave?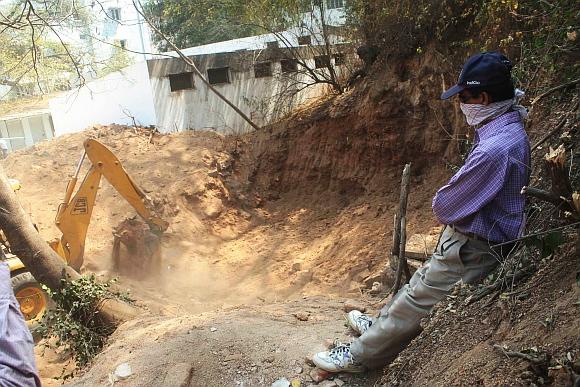 The hunt for a reported treasure trove in the heart of Hyderabad city by the State Archaeological Department was suspended on Monday afternoon after a two-day digging operation did not yield any results. reports.
Extraditing Headley, Rana: What are the chances?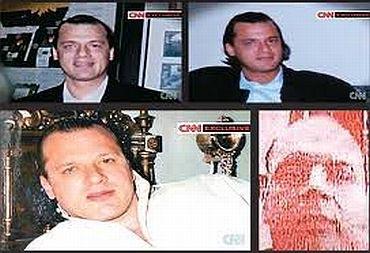 Backed by a court order, India is expected seek extradition of Lashkar-e-Tayyiba operative David Coleman Headley and his accomplice Tawwahur Rana. But this is going to be an uphill task for investigators, reports .
Experts count the vast TREASURE of Kerala temple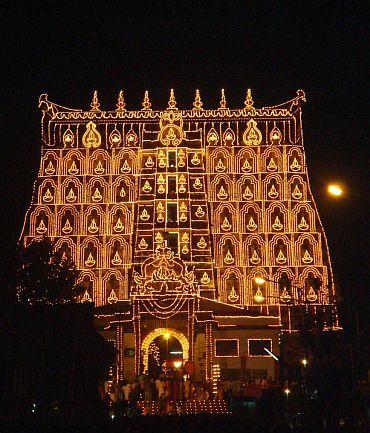 The process of valuation of the treasures found at the Sri Padmanabhaswami Temple at Thiruvananthapuram will officially commence from February 20. M Velayudhan Nair, coordinator of the experts committee appointed by the Supreme Court, on Thursday said that apart from the members of the committee, three additional experts will participate in the valuation process.Trial valuation has already commenced on Thursday and the results of this would be informed to the apex court.
'India's decision on Iran a SLAP on America's face'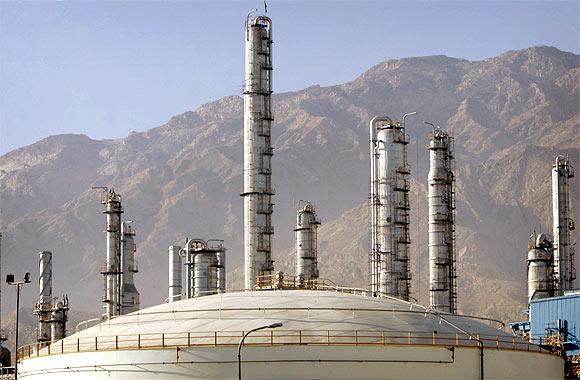 India's decision to continue importing Iranian oil is a slap on the face of the United States, according to a former US diplomat who was the Bush administration's point-man on the Indo-US civilian nuclear agreement."India's decision to walk out of step with the international community on Iran isn't just a slap in the face for the US -- it raises questions about its ability to lead," said Burns.
Experts' take on NCTC row: Is it a setback for states?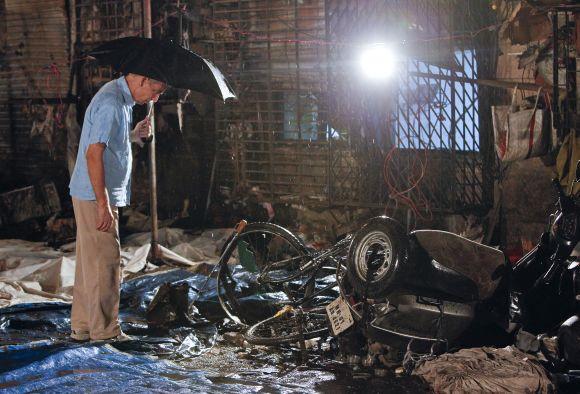 While this being the debate, rediff.com's spoke to three people who have widespread experience in dealing with security, legal and state issues.
In PHOTOS: 10 temple stampedes India won't forget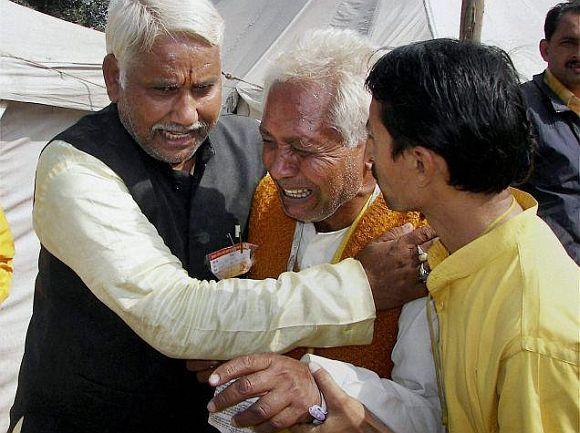 Stampedes at temples and other religious places in India have claimed nearly 1,000 lives in the last 10 years in the country.
Extraordinary Indian: The Hero of Pune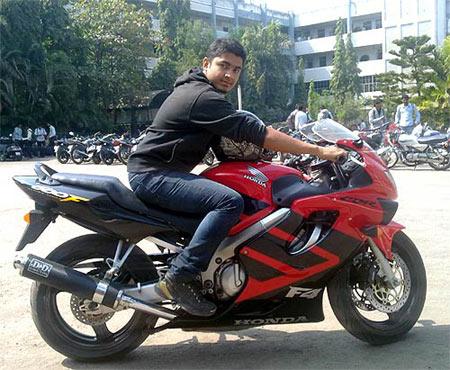 One morning last month, Ibrahim Sharif Kutty went from being one of Pune's many college students to being a genuine Indian hero, whose courage will forever stand the test of time. This 21-year-old Extraordinary Indian tells what happened that morning when he spotted a rampaging bus on his way to college.
Minority quota is for the welfare of nation: Khurshid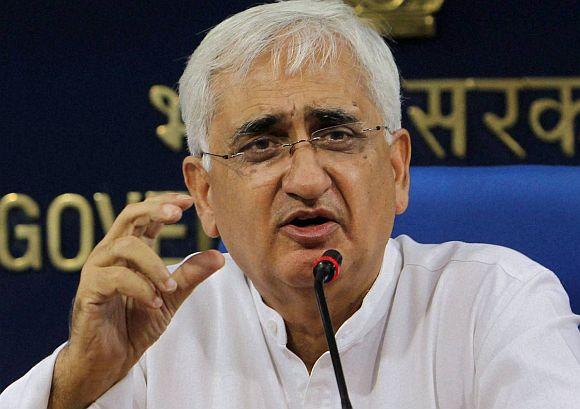 Union Law Minister and Congress leader Salman Khurshid has been embroiled in a controversy over his comments on the minority quota. In the midst of hectic campaigning for his wife Louise Khurshid, who is contesting from the Farrukhabad assembly seat, he tells Kavita Chowdhury why he will continue to talk about the minority quota and the reality of Indian politics.
'Priyanka's magic has not worked this time in Amethi'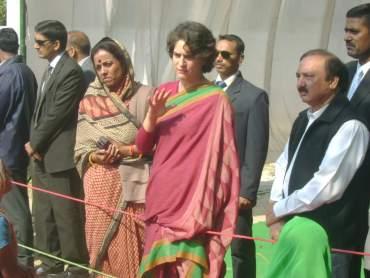 'I am surprised to discover that Priyanka gives unimpressive speeches. It is as if she is fulfilling a 'duty.' Political passion is clearly absent.' on the campaign trail.
PHOTOS: It's an ODD world out there!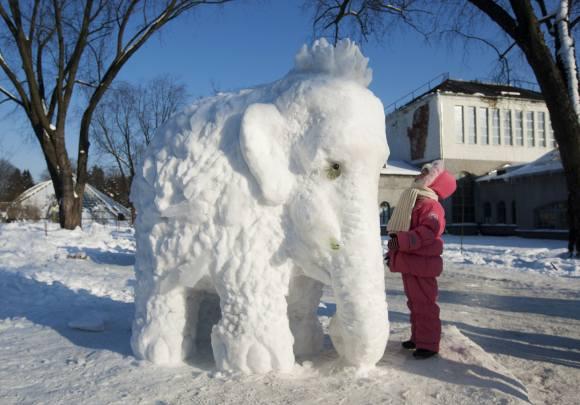 We bring you some usual photographs from across the globe
CMs vs NCTC: Another political FAILURE for UPA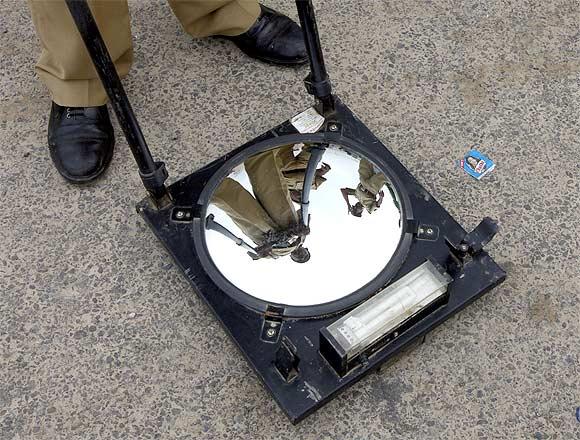 As many as seven chief ministers have joined a chorus of disapproval against the National Counter-Terrorism Centre, which the Union government notified earlier this month. The United Progressive Alliance has argued that the action flows from powers already in the existing unlawful activities statute.
Indians among HAPPIEST people, Europeans unhappiest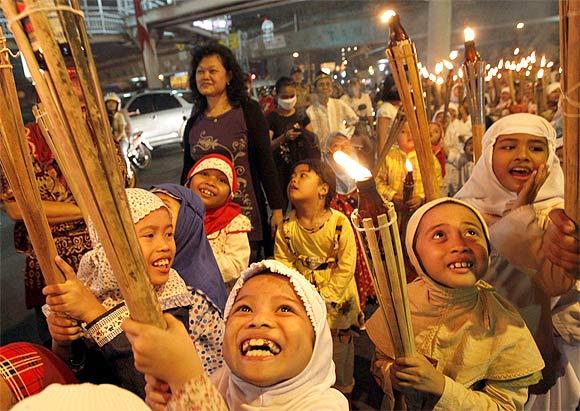 In spite of economic woes and conflicts, the world is a happier place now than what it was in 2007 and Indians are among the happiest on this planet, says a survey.
Will the Dalits disown Mayawati or SAVE her?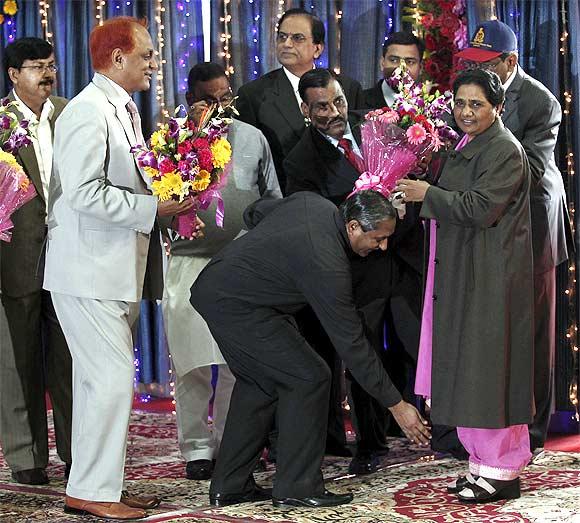 Have the Dalits disowned Mayawati entirely or will they return to save her, asks
February 19, 2012
Fourth phase of UP polls sees about 57 per cent turnout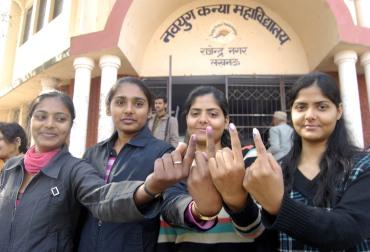 Youngsters were seen to be coming out in large numbers to cast their vote, reports from Lucknow
February 18, 2012
IMAGES: In Srinagar, an angry protest with a difference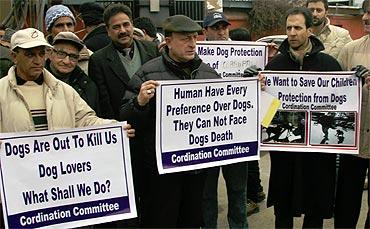 Srinagar, which is no stranger to angry protests, on Saturday witnessed a demonstration with a difference as civil society activists took to the streets to protest the growing menace of stray dogs in the city.
UP phase 6: More criminals, more crorepatis in the fray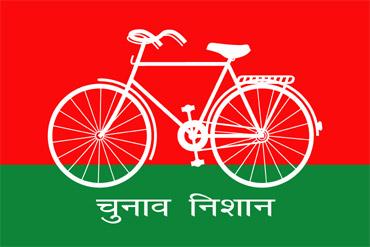 Of the 360 candidates analysed for the 6th phase of Uttar Pradesh assembly elections, 128 candidates or 36 per cent of them have criminal cases registered against them.
EC notice to Verma for remarks on sub-quota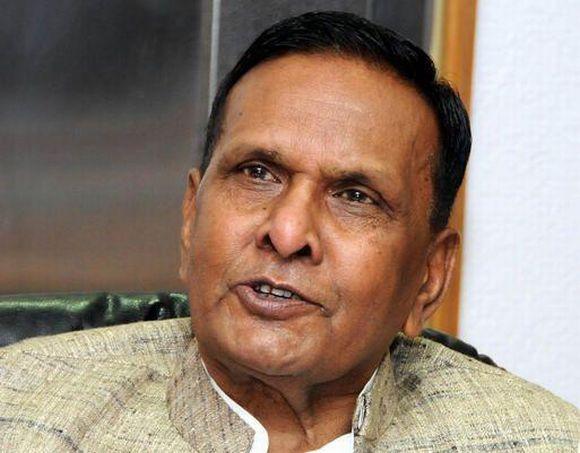 The Election Commission on Saturday issued notice to Union Steel Minister Beni Prasad Verma over his remarks on sub-quota for minorities, holding that prima facie it was a violation of the Model Code of Conduct and sought his reply by Monday evening.
Chavan must be hiding his face now, mocks Sena chief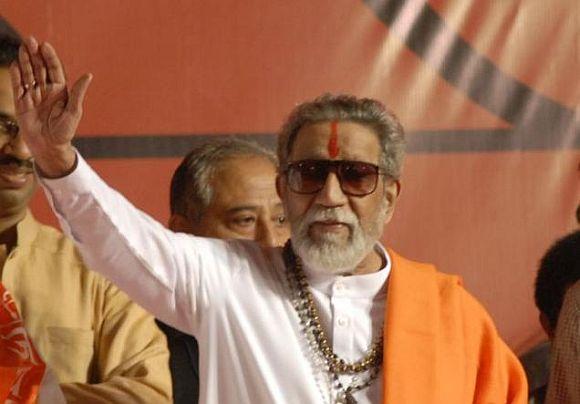 Thanking voters for yet again reposing faith in his party in the municipal elections, Shiv Sena chief Bal Thackeray on Saturday said the poll results have shown that Mumbai cannot be separated from Maharashtra.
Tiger strikes fear among voters near Lucknow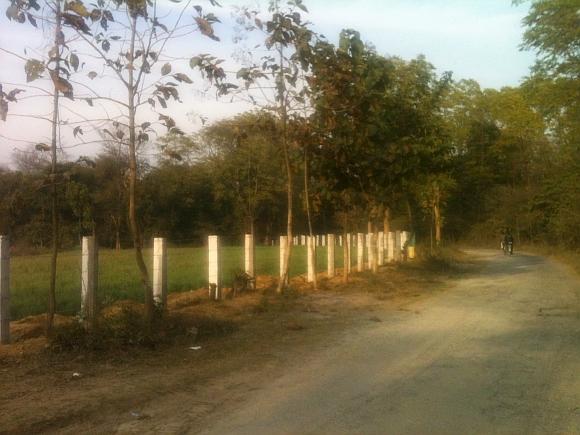 On Sunday February 19, when Uttar Pradeshi-ites will be voting in the fourth round of assembly elections, a small village on the outskirts of Lucknow may choose to sit it out.
Only Jayalalithaa has got her fears right over NCTC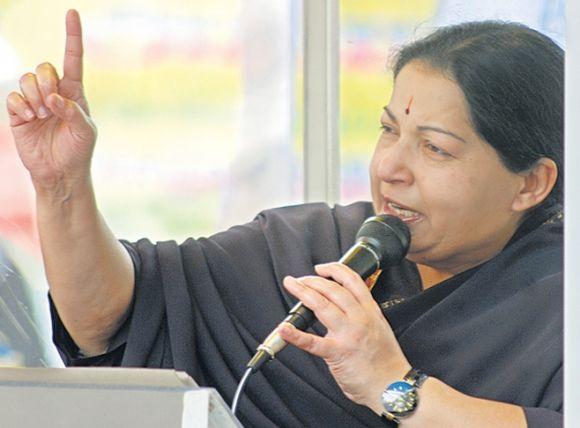 Of all the chief ministers who have protested against the proposed creation of the National Counter-Terrorism Centre in the Intelligence Bureau of the government of India with effect from March 1, 2012 without consulting the state governments, only J Jayalalithaa, the chief minister of Tamil Nadu, has got it right, says .
We are confident of a positive March 6: Akhilesh Yadav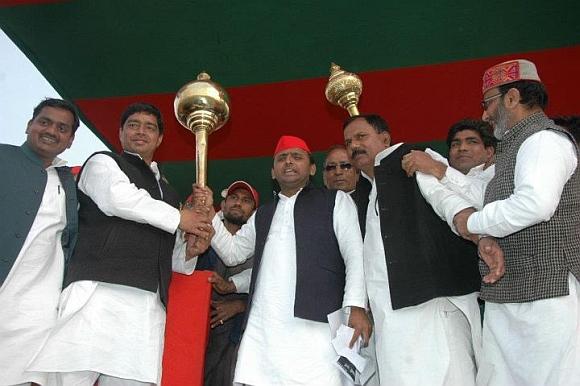 Akhilesh Yadav, the 39-year-old son of Samajwadi Party strong man Mulayam Singh, is the man who has directed his party's campaign for the Uttar Pradesh assembly elections. The three-time member of Parliament from Kannauj is no stranger to electoral politics, but elections 2012 is at another level altogether.
Election fever grips India!
Election fever grips India!
February 17, 2012
Civic polls: Saffron alliance wins BMC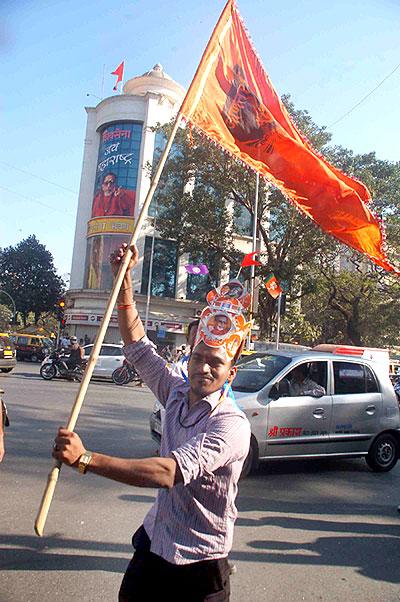 Civic polls: Sena-BJP to retain Mumbai, Tha#8800 NCP leads in Pune
'Mayawati has become a terror and a dictator'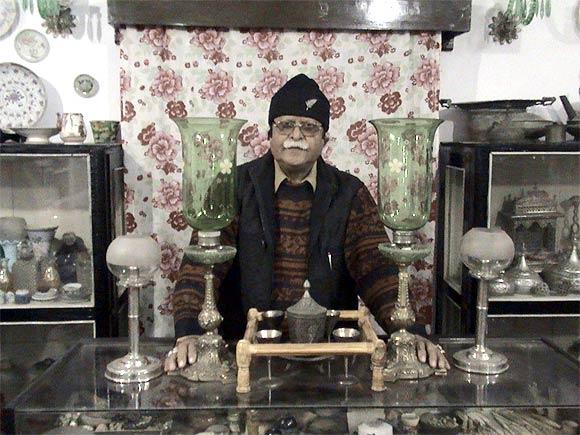 Nawab Mir Jafar Abdullah, direct descendent of Nawab Asaf ud Daula, speaks on Lucknow's past, present and future, in a conversation with
MUST SEE: Breathtaking Photos by Rediff Readers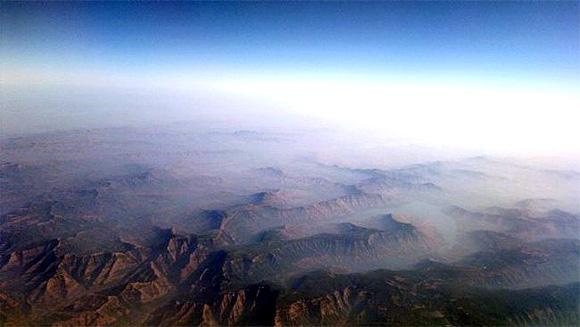 We had asked our readers to share with us their photography skills. We received an overwhelming number of responses, some of which are being showcased here.
FLASHBACK Part II: The greatest news photos since 1986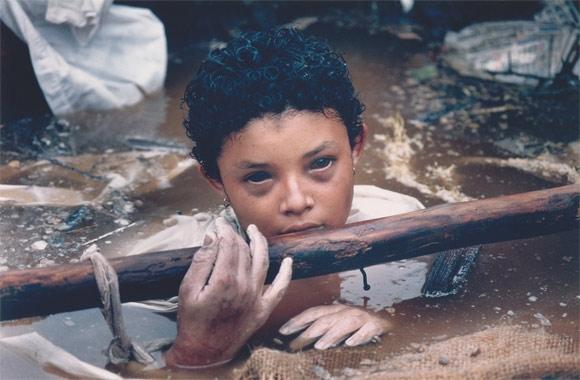 FLASHBACK Part II: The greatest news photos since 1956
February 16, 2012
26/11 diary reveals how the attack was 'premeditated'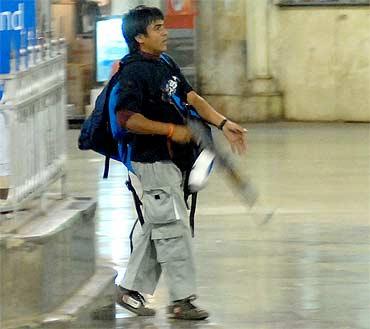 Evidence in 26/11 Mumbai terror attack case involving Mohammad Ajmal Amir Kasab and nine slain terrorists clearly showed it to be a "pre-meditated" assault on the country's commercial capital by Pakistani terrorists, guided by their handlers from across the border, the Supreme Court was told on Thursday.
Rahul's first roadshow in Lucknow a damp squib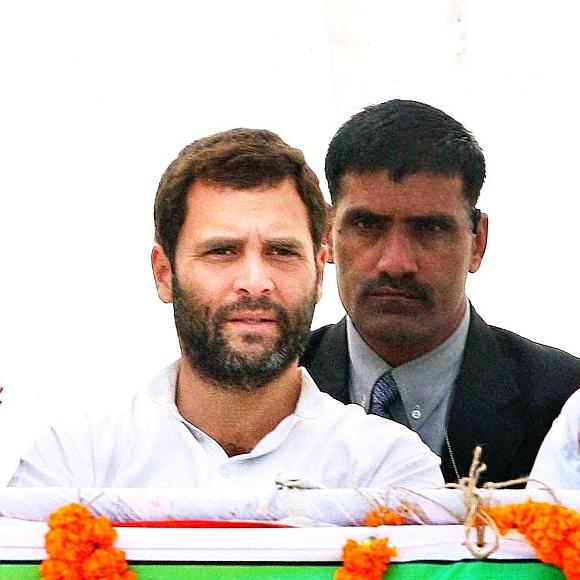 Congress star campaigner Rahul Gandhi on Thursday stormed through different parts of the city in an unusual three-and-a-half-hour long road-show which ended in a damp squib. reports.
Maha civic polls: Why Prithviraj Chavan has a lot at stake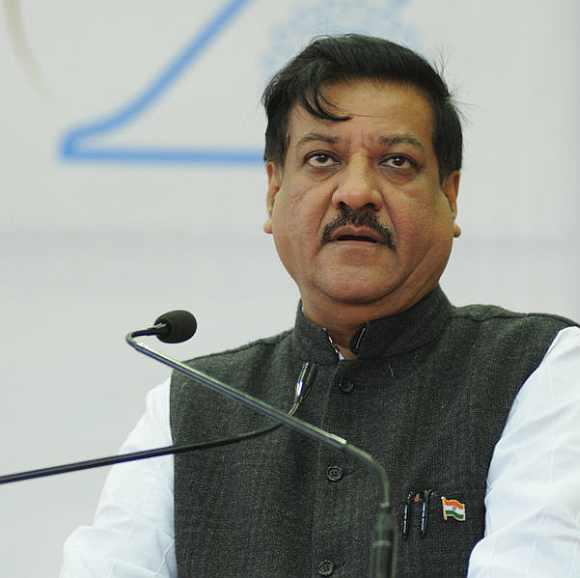 The February 16 polls are clearly a precursor to the big fight in the state in 2014. analyses
PICS: Dismal vote in Mumbai but high and mighty turn up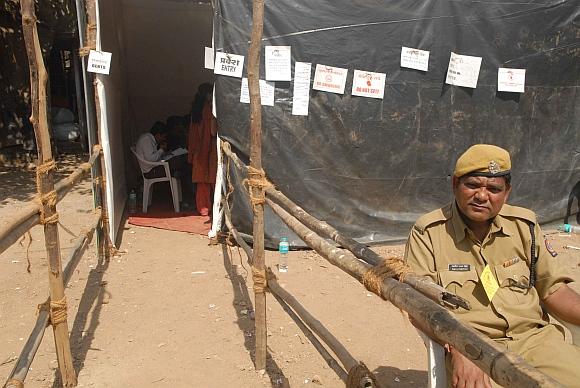 Polling ended on Thursday in the 10 municipal corporations across Maharashtra, including the Brihanmumbai Municipal Corporation.
Akhilesh's jibe at Rahul: 'He may jump off stage in anger'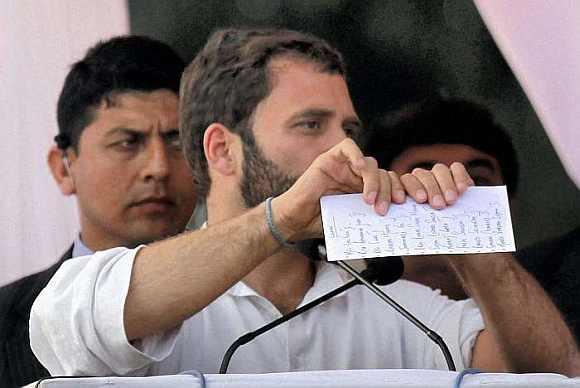 Congress General Secretary Rahul Gandhi's dramatic act of tearing up a paper with a list of election promises of political opponents at a poll rally drew a sarcastic reaction with the Samajwadi Party saying he may now jump from the stage to vent his anger.
Karzai arrives in Islamabad for Afghan-Iran-Pak summit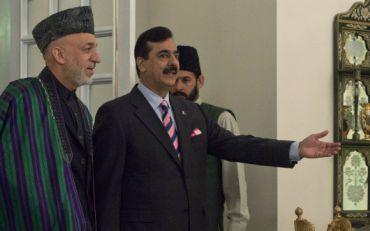 Afghanistan President Hamid Karzai arrived in Islamabad on Thursday on a two-day state visit for bilateral talks and to attend a tri-lateral summit of Afghanistan, Iran and Pakistan that will focus on the regional security situation, officials said.
Haqqani network and ISI working hand in glove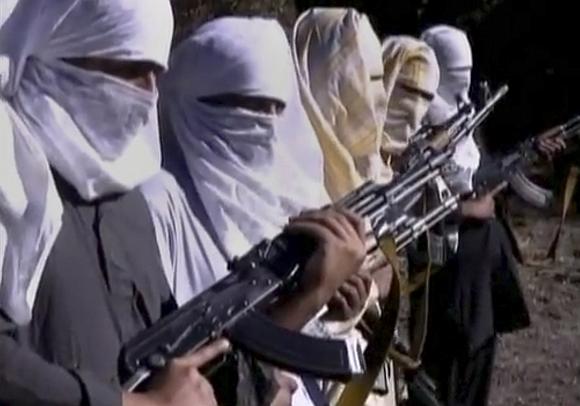 That al-Qaeda-linked Haqqani militant network and Pakistan's military and intelligence establishment are working in tandem with each other has been established with a recent statement by Sirajuddin Haqqani, the operational commander of the Haqqanis. reports.
'Cong, BJP doing what the English did to this country'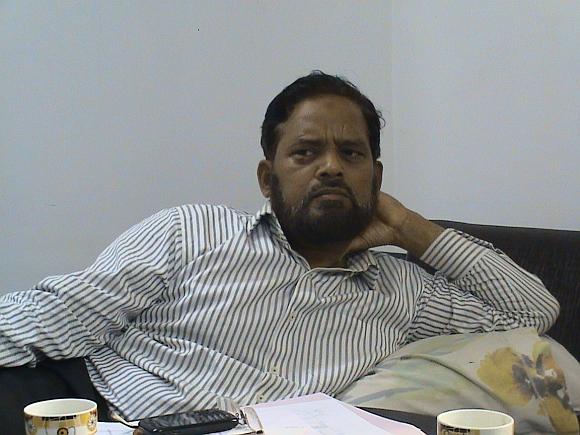 Dr Mohamed Ayub Ansari, the founder-president of the Peace Party, hopes to make waves in the Uttar Pradesh elections. Having fielded 240 candidates, and with a wide spectrum of allies in all the remaining seats, Dr Ayub expects to be the new kingmaker in Lucknow. In the first of a two-part interview with Saisuresh in Lucknow, he elaborates on his views.
Bomb attack on Israeli car: Investigators scanning calls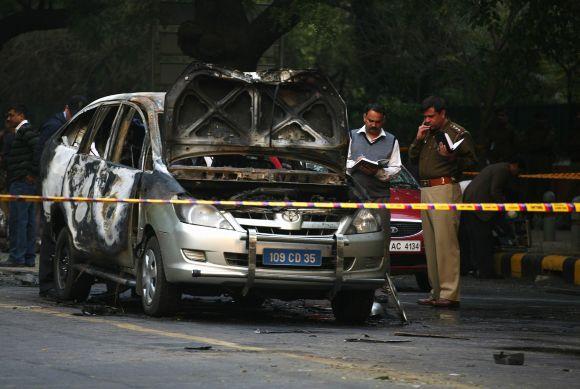 Investigators are scanning international calls made to Iran, Pakistan and middle-eastern countries around the time of the attack on Israeli diplomat's car in New Delhi on Monday even as they carried out overnight raids to trace the motorcyclist who stuck the magnetic bomb.
Visiting Sri Lanka; 3 years after the civil war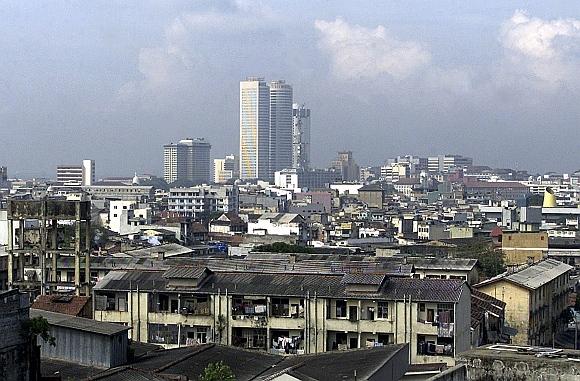 Nearly three years after the Liberation Tigers of Tamil Eelam lost the war, visits north Sri Lanka to find a country limping back to normal.
PHOTOS: Prison fire kills over 350 inmates in Honduras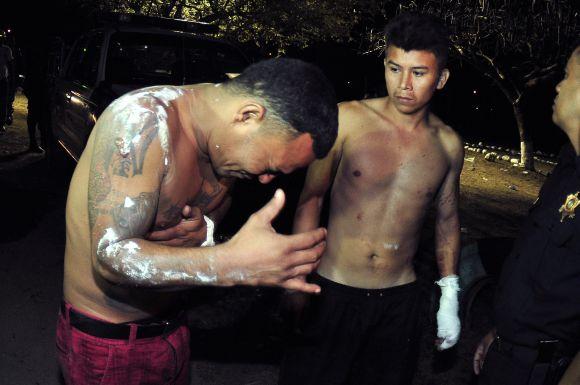 In one of the world's worst incidents of prison fire, a massive blaze swept through an overcrowded jail in Honduras, killing at least 350 inmates and leaving officials struggling to quell growing public outrage at the treatment of victims and their families, reports stated.
Iran under pressure; its intentions unclear, says US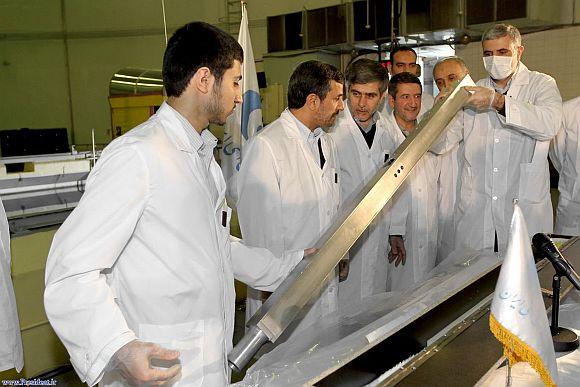 Asserting that the latest Iranian announcements were an effort to distract attention from international sanctions' pressure, the White House said it was keeping a close watch on Tehran and consulting with allies.
FLASHBACK: The greatest news photos since 1956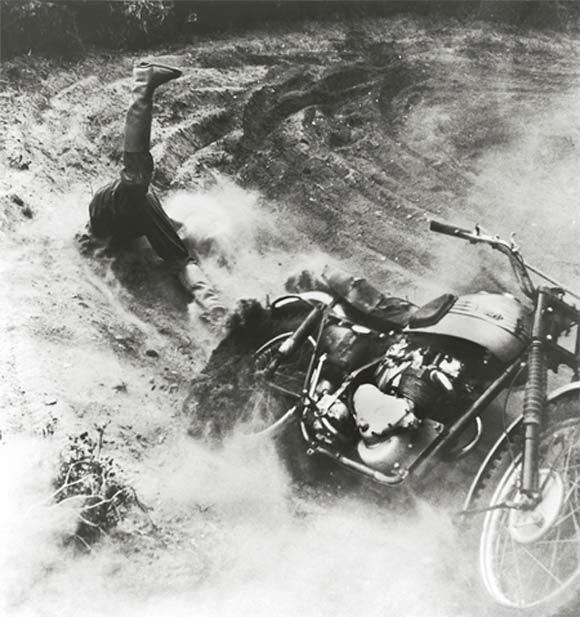 The World Press Photo Awards are considered to be the most prestigious awards in the field of photojournalism. Since 1955, World Press Photo has honoured photographers who have chronicled the most moving as well as memorable moments of history, politics and conflict.
February 15, 2012
Rahul tears off paper, says mere list of promises no good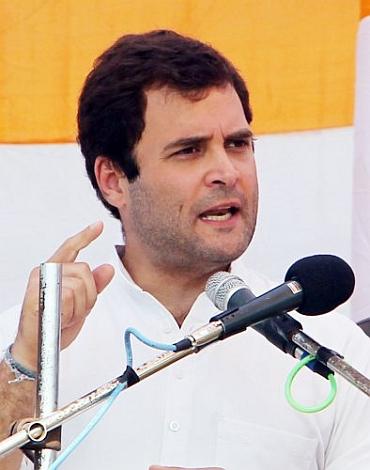 Accusing the Bahujan Samaj Party and Samajwadi Party of making "only promises", Congress leader Rahul Gandhi on Wednesday tore a piece of paper at an election meeting to drive home the point that "mere lists" of assurances were of no use.
IMAGES: Inside UP's election war room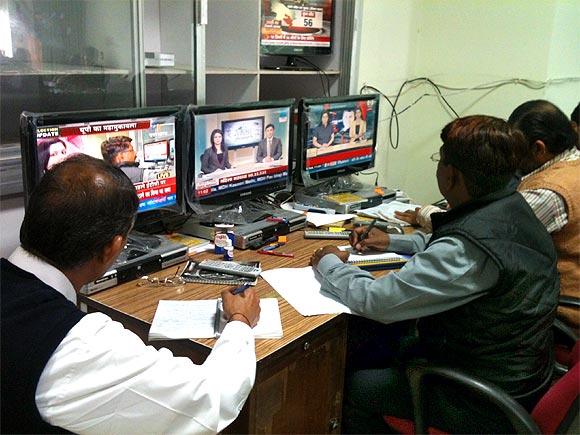 All the behind-the-scenes action in the Uttar Pradesh elections is taking place in a non-descript room in Lucknow, reports
Guj riots: HC's contempt notice against Modi govt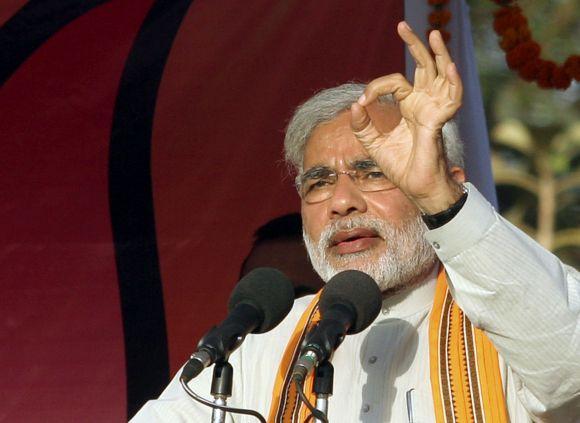 The Narendra Modi government was on Wednesday issued a contempt notice by the Gujarat high court for not complying with its order regarding compensation to victims of the 2002 riots whose shops were destroyed.
China's Xi Jinping sees America's friendly, but firm side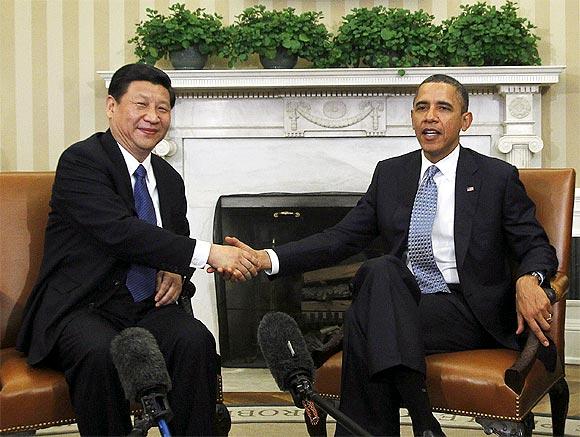 United States President Barack Obama took up with visiting Chinese Vice President Xi Jinping his concerns over the human rights situation in China, which has experienced a recent surge in unrest among the Tibetan community.
Kasab given fair trial, Maharashtra govt tells SC
The Maharashtra government on Wednesday refuted the allegation of the sole convict in 26/11 Mumbai terror attack case, Mohammad Ajmal Amir Kasab, that he was not given fair trial and said death sentence awarded to him was a permissible means of punishment.
Why Delhi car blast case remains OPEN-ENDED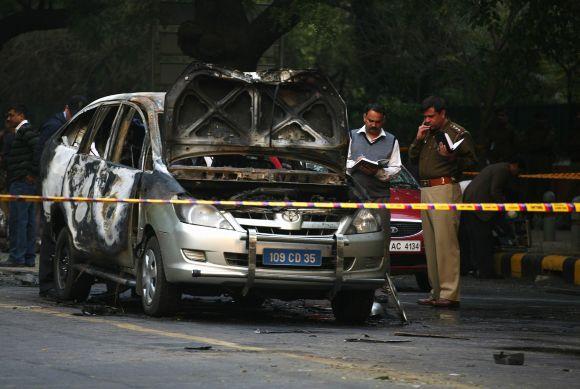 Was it a terror attack or a conspiracy? The investigation into Monday's Israel embassy car bomb blast in national capital's most VIP region has several angles to it, and the police have decided that they would probe every possible link and give this case a closure "very soon", reports .
Thailand probes links between Bangkok, Delhi blasts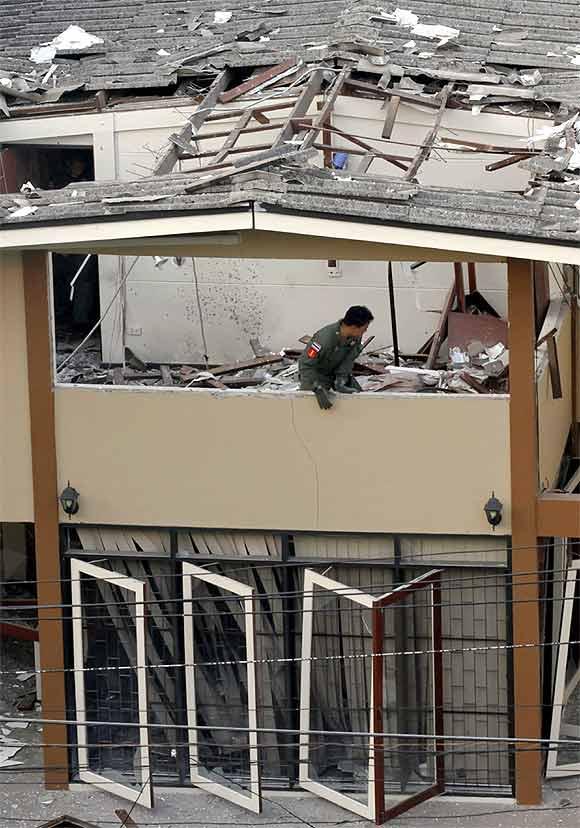 Thailand's top officials tried to calm its citizens on Wednesday over the triple explosions in Bangkok, with the defence minister saying they should not be construed as terror attacks, even as Israel and Iran traded charges over the incident. Thai police arrested two Iranian men in central Bangkok on Tuesday, when a bomb possibly being assembled by three Iranians went off in a house.
In PHOTOS: Dogs, poodles and more take to the ramp!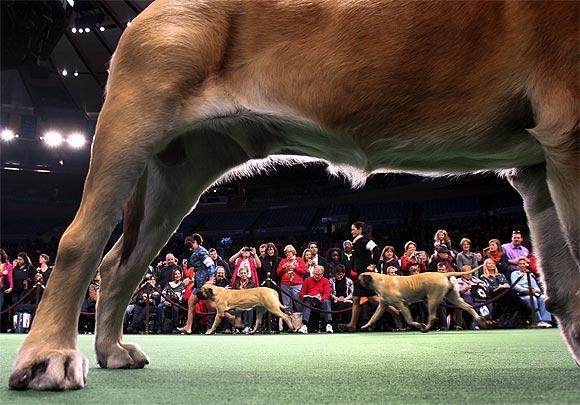 The Westminster Kennel Club Dog Show is an annual event to judge some of the most stunning dogs across the United States. It is held at New York's Madison Square Garden every year.
How Maoists are disrupting lives in Bihar
The last six to seven years of the Nitish Kumar government in Bihar has not seen any significant increase in Maoist violence, which nevertheless continues to take a toll of lives and government property.
Stunning images: Nature at its WILDEST!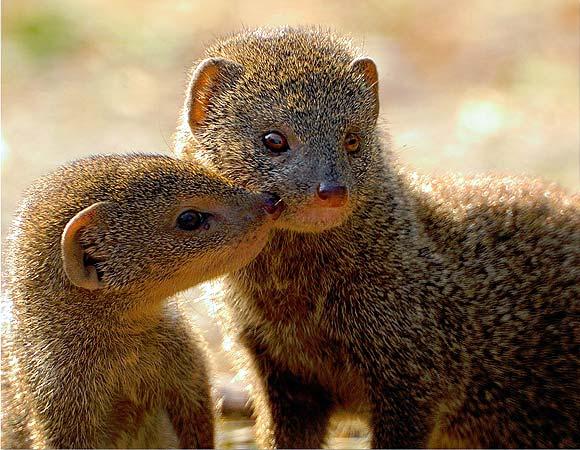 Rathika Ramasamy, India's first woman wildlife photographer, talks about her passion for photography and the numerous amazing encounters of the wild kind she has had while tracking mighty but reclusive beasts and birds
Third phase in UP polls records around 56 percent turnout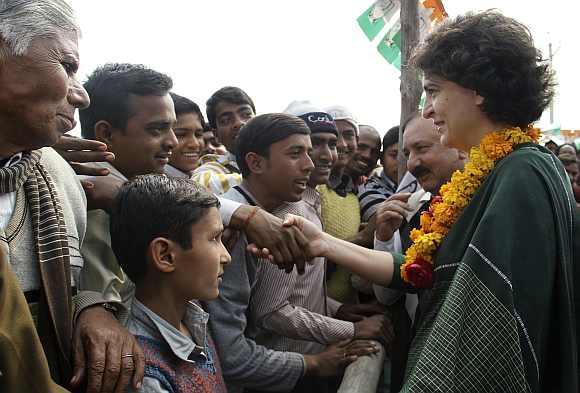 Around 56 per cent of the 1.75-strong electorate on Wednesday exercised its franchise for 56 seats in the third phase of the Uttar Pradseh assembly polls in which Mayawati's ruling Bahujan Samaj Party is facing a strong challenge from the Congress, Samajwadi Party and Bharatiya Janata Party.
February 14, 2012
Campaigning with Priyanka: Problems in the family borough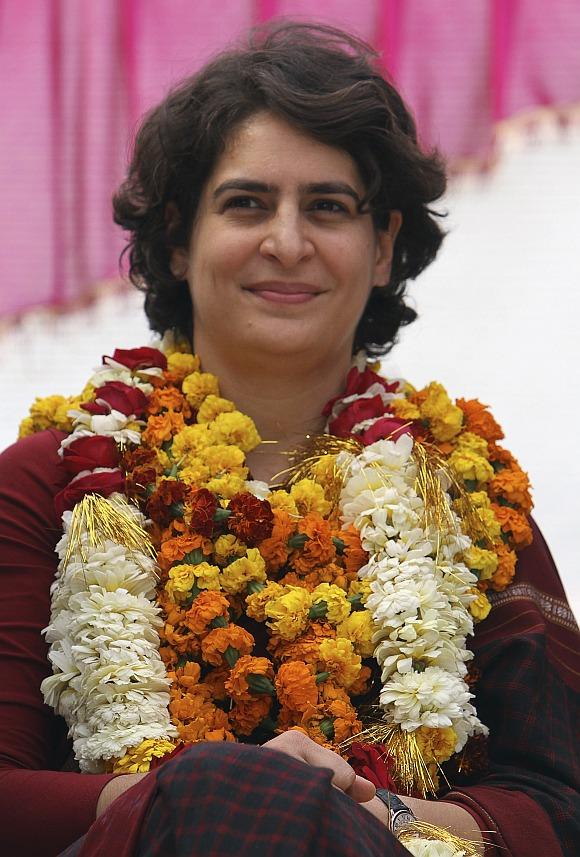 In the first of a two-part feature, travels with Priyanka Gandhi deep into the villages of Amethi, and discovers that all is not well in the pocket borough of the Congress First Family.
Pix: 3 blasts rock Bangkok, Iranian believed to be bomber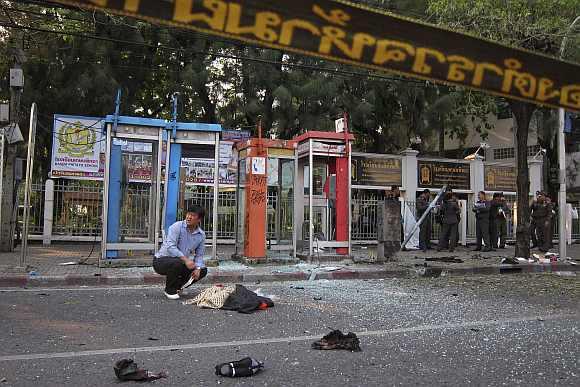 A suspected Iranian on Tuesday exploded three bombs in Bangkok blowing off both his legs and injuring four others, a day after Israeli embassy cars were targeted in Indian and Georgian capitals for which Israel blamed Tehran.
UP: Double attack on Maya as Sonia, Priyanka share dais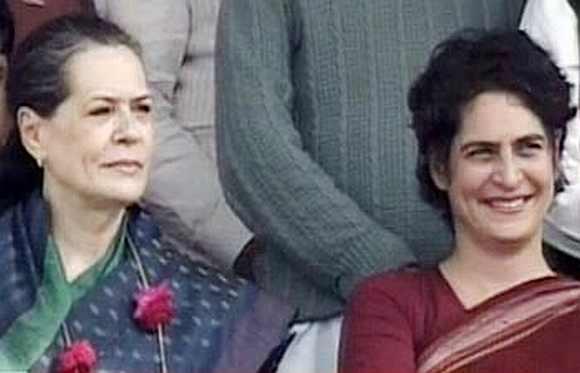 Sharing the dais for the first time in poll-bound Uttar Pradesh, Congress President Sonia Gandhi and daughter Priyanka on Tuesday lambasted the Mayawati regime for lack of development alleging large-scale corruption in implementation of central schemes worth Rs 1 lakh crore.
Israel diplomat attack: It's a terror strike, confirms HM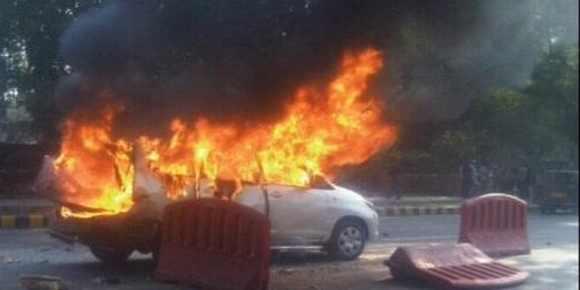 Home Minister P Chidambaram on Tuesday termed the attack on an Israeli diplomat as a terror strike and said a well-trained person orchestrated the crime.
Porn shame: BJP to teach morality to ministers, MPs, MLAs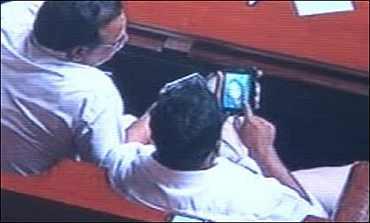 Reeling under the porngate scandal involving three of its members, the ruling Bharatiya Janata Party in Karnataka on Tuesday decided to hold a training session for its ministers and legislators to teach them discipline and morality. The core committee meeting held at Krishna, the official residence of Chief Minister D V Sadananda Gowda, decided to conduct the 'chintan-manthan' session, a brain storming session during which its ministers and legislators would get lessons.
'We are ready to lead UP into a new dawn'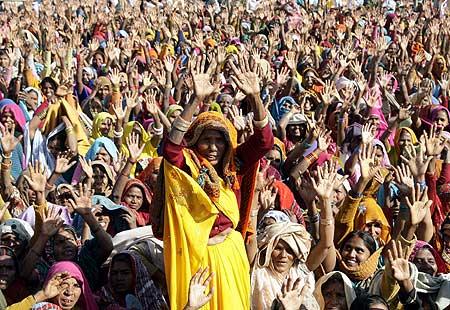 'Both Mulayam Singh and Mayawati have done no work. Their MLAs disappear after the election and don't show up in five years. Now they are back, folding their hands and touching our feet, asking for our votes.' gauges the mood in Eastern Uttar Pradesh.
Shiv Sena, MNS to woo young voters on V-Day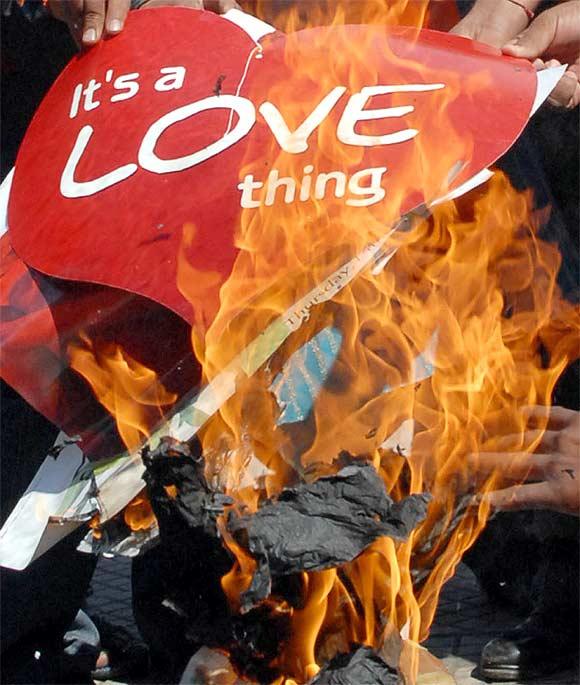 Mumbaikars can finally heave a sigh of relief. They will be able to celebrate this Valentine's Day in peace, as both Bal Thackeray and his nephew are busy campaigning for the crucial elections to the Brihanmumbai Municipal Corporation. The Shiv Sena, led by Bal Thackeray, and the Maharashtra Navnirman Sena, led by Raj Thackeray, have in the past been infamous for coming down heavily against young couples celebrating Valentine's Day, which they think is a Western concept.
Khurshid 'bows to the wisdom' of the Election Commission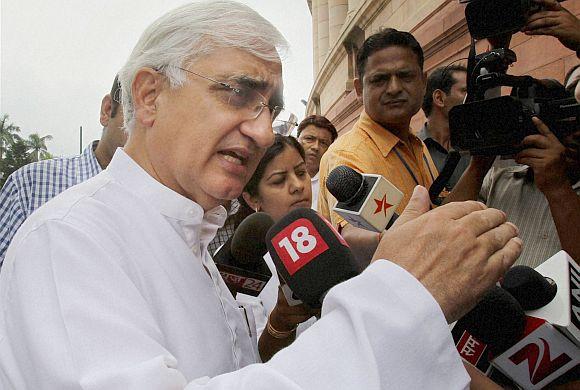 Seeking to end his row with the Election Commission over his comments on sub-quota for Muslims, Law Minister Salman Khurshid has expressed regret, saying it was never his intention to transgress the law and undermine the poll code of conduct.
In PHOTOS: At 368 kg, Briton is world's 'fattest man'
The 'world's fattest man', a Briton, is so large that he is bed-ridden but still devours eight hotdogs for breakfast and needs 18 caretakers to keep him alive.
Delhi car blast: Has Hezbollah found supporters in India?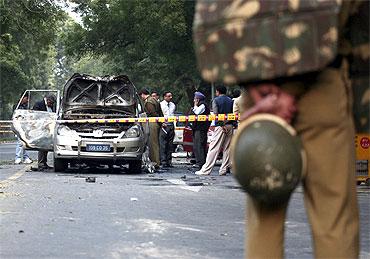 The Hizbollah has neither operated in New Delhi in the past nor is it known to have sleeper cells in India, points out
How much EXACTLY is Kerala temple treasure worth?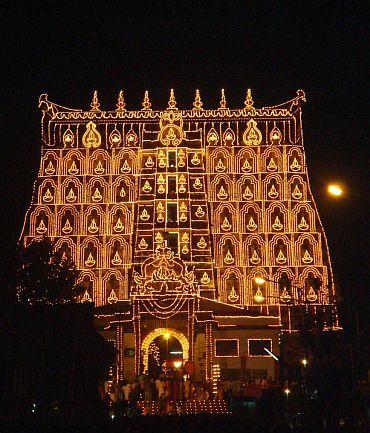 The process of valuation of the treasures found at the Sri Padmanabhaswami Temple at Thiruvananthapuram will officially commence from February 20. M Velayudhan Nair, coordinator of the experts committee appointed by the Supreme Court, on Thursday said that apart from the members of the committee, three additional experts will participate in the valuation process.Trial valuation has already commenced on Thursday and the results of this would be informed to the apex court.
Willing to walk a hundred steps for Bal Thackeray: Raj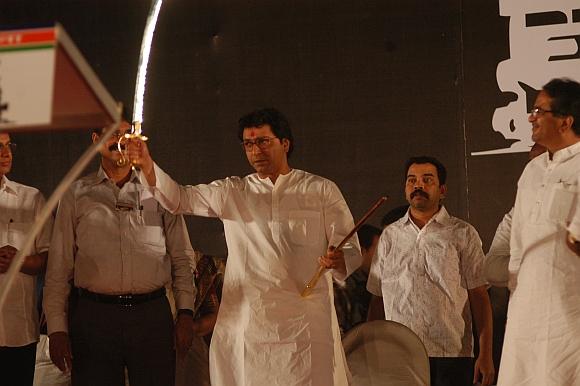 Maharashtra Navnirman Sena chief Raj Thackeray, who parted ways with the Shiv Sena in January 2006, on Monday said he was willing to "walk a hundred steps" for his uncle Balasaheb Thackeray and added that the doors of his party were always open for the Sena founder.
Year's Best: Award winning PHOTOS from around the world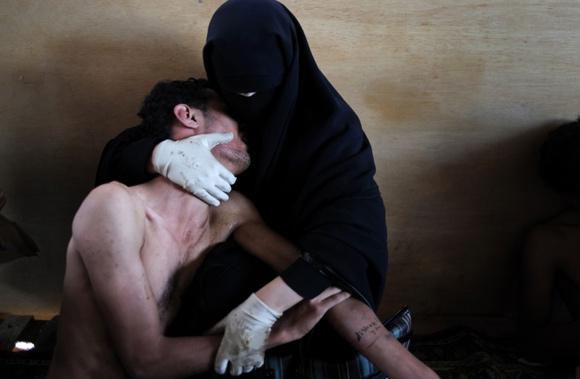 The World Press Photo Awards are considered to be the most prestigious awards in the field of photojournalism. Rediff.com brings you the best photographs from across the world that won the top honours at the World Press Photo Contest.
UP polls phase 5: 31 per cent candidates have criminal cases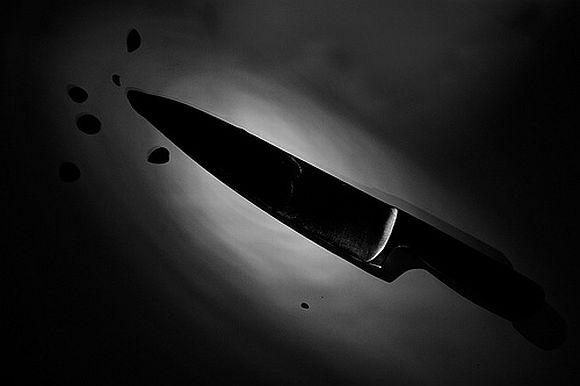 The National Election Watch and the Association for Democratic Reforms states in it report and analysis that out of the 248 candidates 76 candidates or 31 per cent declared criminal cases against them. In 2007 assembly elections for Uttar Pradesh, 27 per cent candidates had declared criminal cases against themselves. reports.
Israel embassy car attack linked to Mughniyeh anniversary?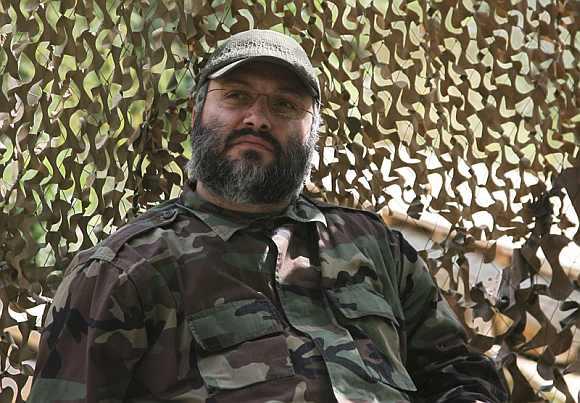 Even as India launched a probe into the Israeli embassy car blast, which injured four including a diplomat, media reports speculated the link between the blast in New Delhi and the foiled bid to attack the embassy in Georgia and that it occurred on the fourth anniversary of the assassination of Hezbollah's military commander Imad Fayez Mughniyeh.
February 13, 2012
Iran behind India, Georgia bombings, says Israel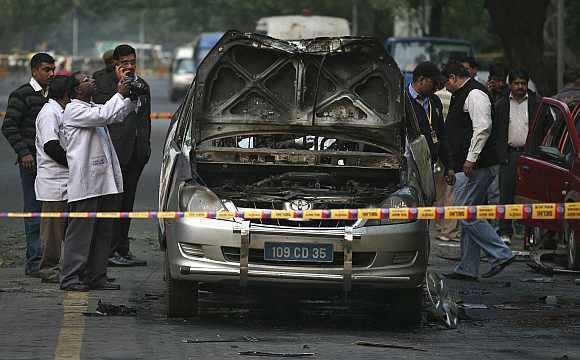 Israeli Prime Minister Benjamin Netanyahu on Monday blamed Iran and its "protege" Hezbollah of carrying out the twin bomb attacks on Israeli diplomats in India and Georgia, accusing Tehran of being the "world's largest terror exporter".
Trials of a dieting neta! Gupshup from the Dilli Durbar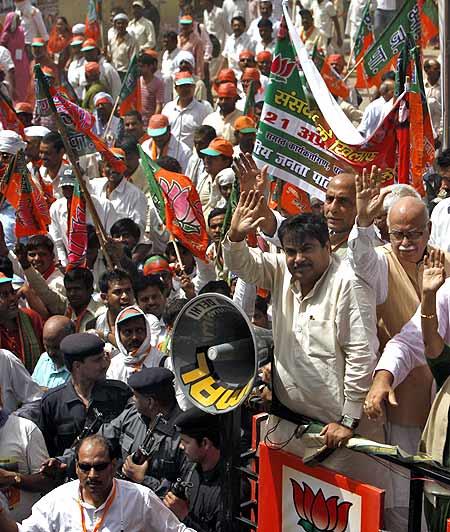 Chhole bhaturas instead of cumcumber sandwiches -- diets take a tumble in the tough UP campaign; The star of the Congress Parivar and no it's not Rahul; UP fails to lure Didi; The Desi Boy who reads the The New York Times after campaigning... Gupshup from the Dilli Darbar.
UPwallah Speaks; Put your bets on SP and Congress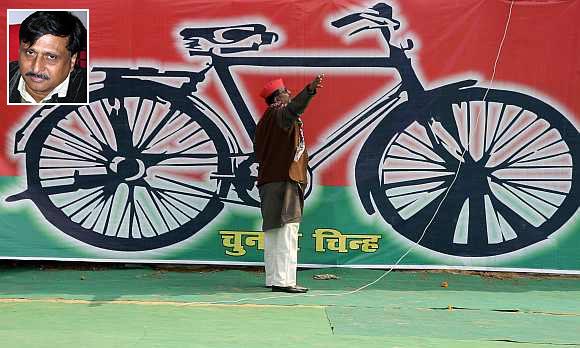 The second part of a special series where well-informed Uttar Pradesh residents discuss the psyche of voters, the personalities of its leaders and the socio-cultural lives of the people of the election-bound state.
PIX: Car blast near PM residence, terror attack suspected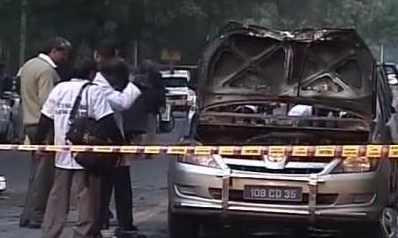 Two people were injured when a car belonging to the Israeli embassy exploded in Delhi on Monday evening. The blast took place at a petrol pump, near Prime Minister Manmohan Singh's residence at 7, Race Course Road
Pak's latest conundrum: Will Gilani go to jail?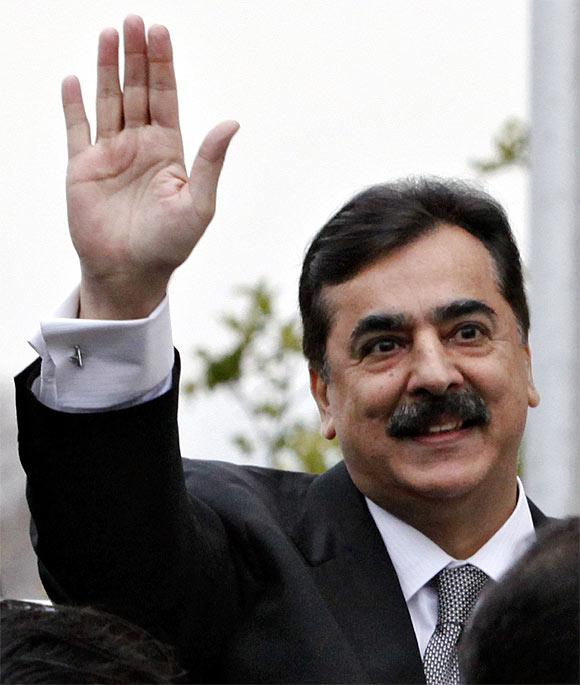 chalks out three possible outcomes if the trial against Pakistan Prime Minister Yusuf Raza, on the charge of contempt of court, goes ahead as expected
'Rahul has single-handedly revived the Congress in UP'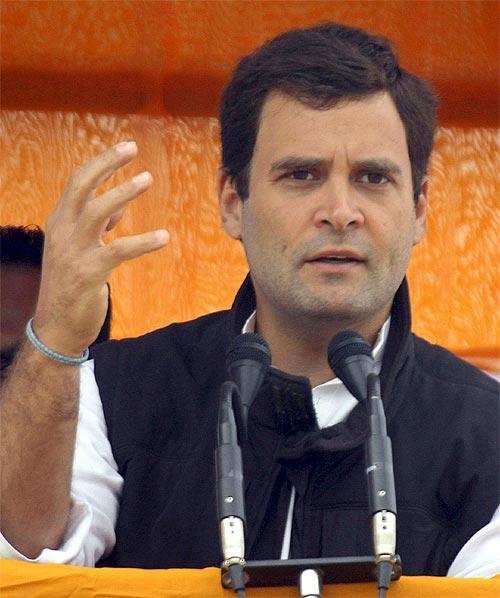 The Congress may not win many seats, but the vote for Rahul Gandhi has come in: He has already done more for UP than all other Congressmen put together. reports from Poorvanchal in Uttar Pradesh.
PIX: Fresh snowfall in Kashmir, national highway closed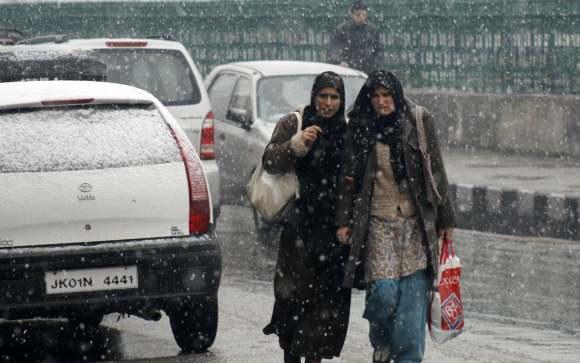 Road and air traffic was suspended yet again as Kashmir Valley was lashed by fresh snowfall on Monday morning.
Has Gilani been made a scapegoat to hide Zardari's graft?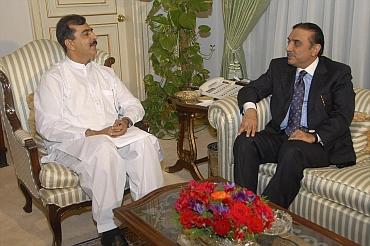 Despite the supreme court's orders and pressure from opposition parties, the government has been reluctant to write to Swiss authorities to reopen corruption cases against the Pakistan president. reports from Islamabad
Glad army chief's DOB controversy over, says Antony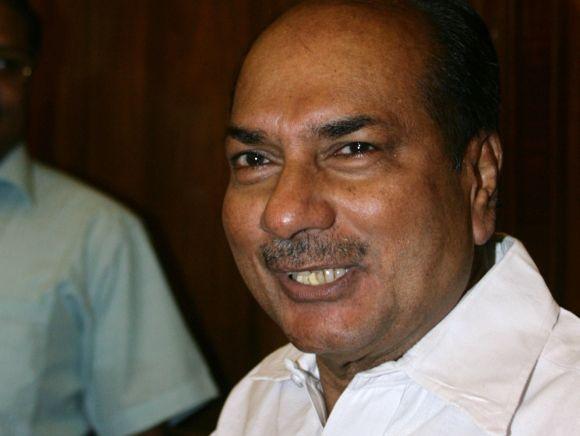 Defence Minister A K Antony said on Monday that the "unfortunate controversy" over Army Chief General V K Singh's age had come to an end with the Supreme Court judgement and asked his colleagues to close the chapter.
Gilani becomes FIRST Pak PM to be indicted by SC
Prime Minister Yusuf Raza Gilani was on Monday indicted by the Pakistan Supreme Court on contempt charges for refusing to revive graft cases against President Asif Ali Zardari, a move that may force the beleaguered leader to quit. Gilani, 59, the first Pakistani prime minister to be arraigned for contempt by the apex court, pleaded not guilty in the packed court room.
DON'T MISS! ODD PHOTOS from India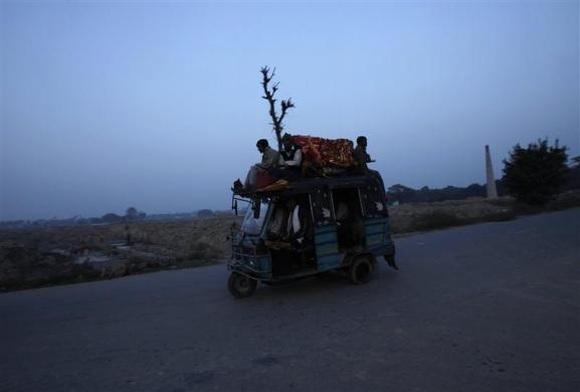 We present some of the most unusual photographs from across India
Age row has devalued Gen Singh's image before jawans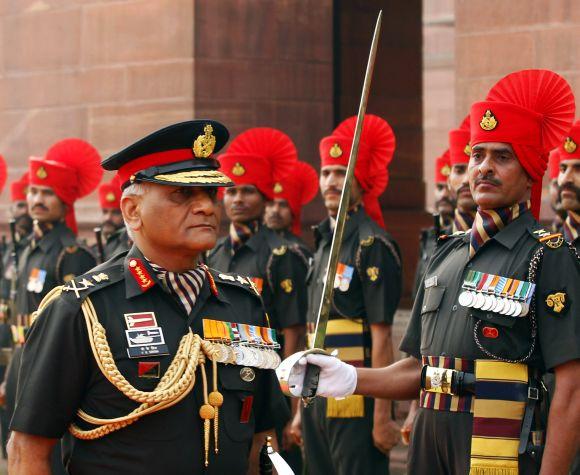 The Supreme Court's non-intervention in the age row in a substantive manner has not cast any blemish on the integrity and professionalism of Army Chief Gen V K Singh. But it does cast a blemish on his image in the eyes of his jawans and junior officers, writes
Dabangg Netaji is back in the reckoning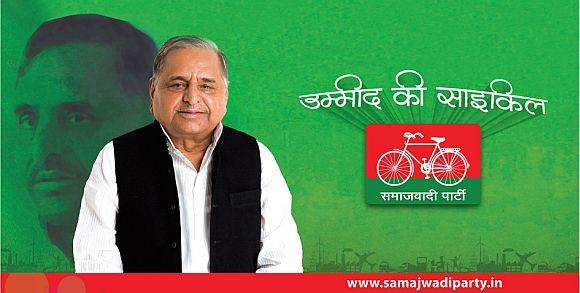 Political observer , who made a spot-on prediction on Rediff.com of Mayawati's victory in the 2007 Uttar Pradesh assembly election, assesses Samajwadi Party chief Mulayam Singh Yadav's likely political resurrection.
PIX: Nasheed supporters clash with police in Maldives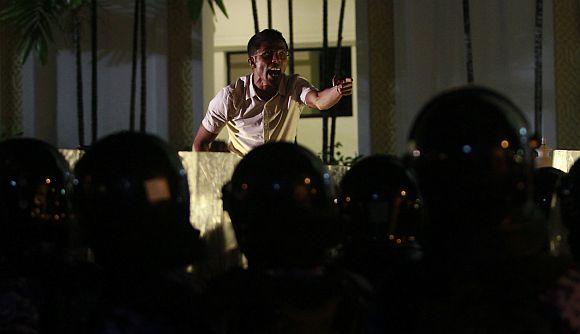 Hundreds of supporters of the ousted president Mohamed Nasheed gathered outside the Majlis for a second time in the day on Sunday raising slogans against the current regime of Mohammed Waheed Hassan.
Time to stop demonisation of Narendra Modi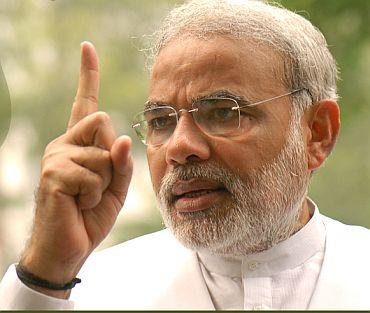 The Gujarat chief minister's future should be decided by the people not on the basis of recycled unproven allegations, but on the basis of what he has achieved as an administrator, his ideas and vision for the future, and his capability to achieve them, says .
February 12, 2012
EC-Khurshid row: Cong wants leaders to speak as per law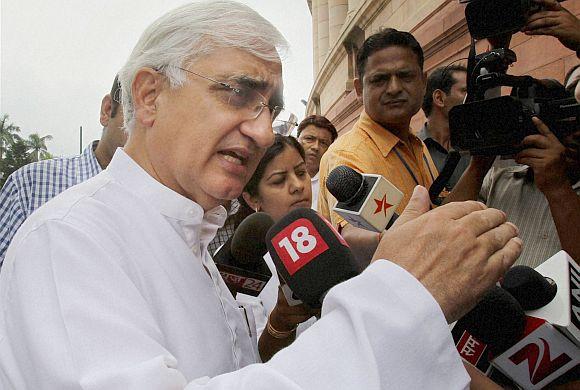 Apparently disapproving Law Minister Salman Khurshid's controversial remarks regarding Election Commission censuring him on minorities' sub-quota issue, Congress on Sunday said the party always wants its leaders to speak as per the norms of public life and law of the land.
Fears of possible Pakistanisation of Maldives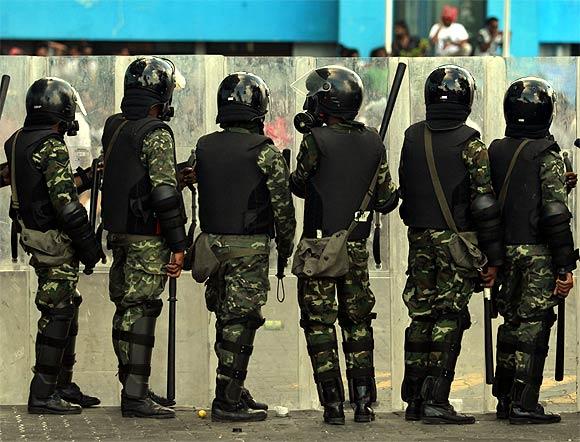 Are the developments in Maldives similar to the politicisation of the Pakistan Army in the 1950s and the Bangladesh Army in the 1970s? That should be a question of concern to India, says security expert .
February 11, 2012
EC complains to President against 'defiant' Khurshid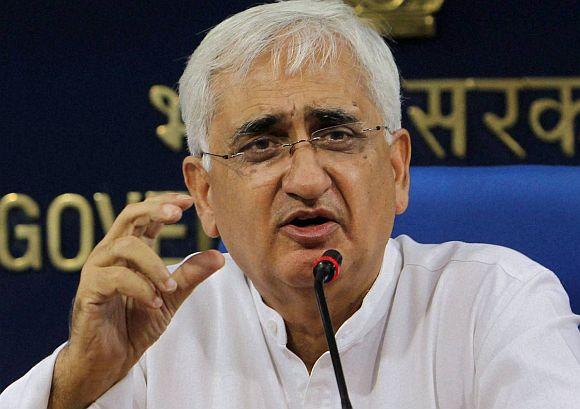 In an unprecedented action, the Election Commission on Saturday night sought the "immediate and decisive" intervention of President Pratibha Patil after it charged Law Minister Salman Khurshid with "improper and unlawful" defiance of its orders under which he was censured for promising sub-quota for minorities.
Prominent TV journalist couple murdered in Bangladesh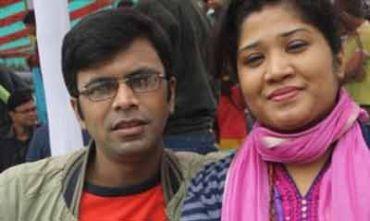 Two well-known Bangladeshi television journalists were on Saturday found stabbed to death in their home in the capital Dhaka, sparking a widespread protest prompting authorities to issue orders for an investigation.
Maldives crisis: Why Nasheed is disappointed with India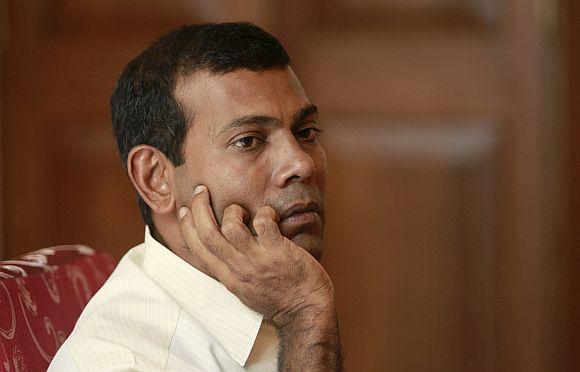 Maldives' ousted president Mohammed Nasheed on Saturday said he was disappointed with India over its response to the political turmoil without having properly understood the ground situation in his country.
BSP, SP, BJP only serve their vote banks in UP: Rahul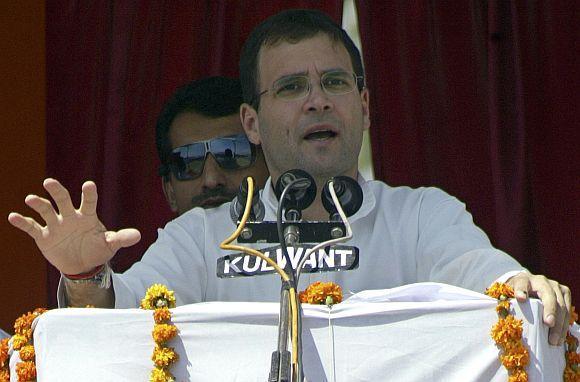 Congress leader Rahul Gandhi on Saturday said Mayawati government was more sympathetic towards "rich builders" than poor farmers and charged Bharatiya Janata Party, Samajwadi Party and Bahujan Samaj Party with only serving their respective "vote banks" when in power in Uttar Pradesh and ignoring the common man.
PM meets Pranab, Chidambaram over 2G judgment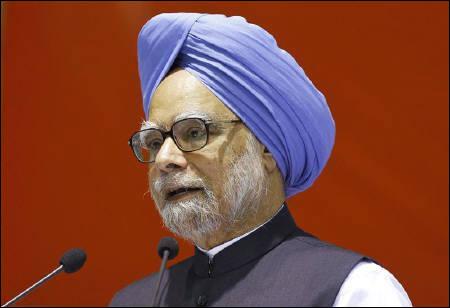 Days after the Supreme Court cancelled 122 licenses for 2G spectrum, Prime Minister Manmohan Singh on Saturday held consultations with senior Cabinet colleagues on its impact on the telecom sector and the way forward. The meeting was attended by Finance Minister Paranab Mukherjee, Home Minister P Chidambaram, Telecom Minister Kapil Sibal and Law Minister Salman Khurshid.
'Will ensure rights of Muslims even if EC hangs me'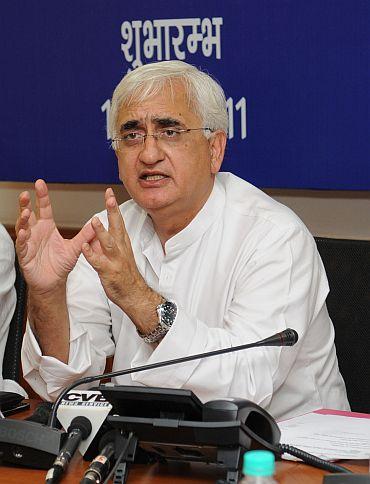 Sticking to his stand on minorities, Congress leader Salman Khurshid has said he will ensure the rights of the Pasmanda Muslim community even if the Election Commission "hangs" him. Addressing an election rally in Khatakpur locality on Friday night, the law minister said that the EC had censured him, but even if the "commission hangs me or does anything else", he will ensure that the people of Pasmanda community get their rights.
Was India napping during the Maldives affair?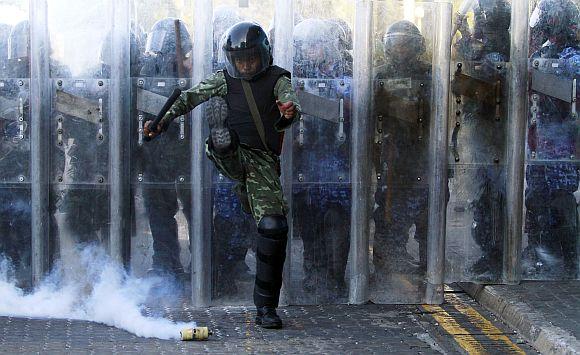 The Indian government appears to have been caught napping in the Maldives on two counts, says security expert .
Mumbai civic polls: Of gangsters and their kin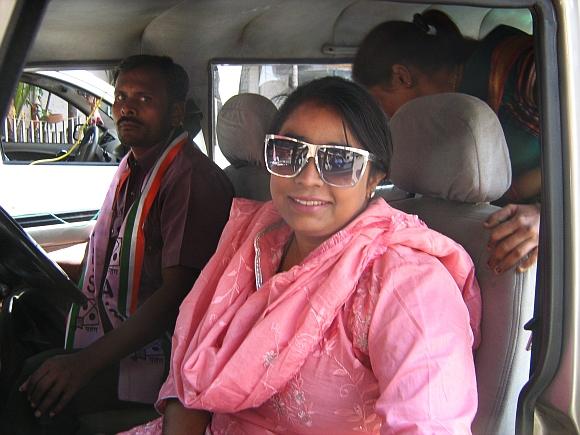 Mumbai has the richest Municipality in the country. And adding colour and spice to the civic polls that are to take place on February 16, are several elements from the under world. Interestingly, it is not the criminals themselves who are in the fray, but their kin. Rediff.com's Ganesh Nadar talks to some of them.
60 pc turnout in UP's 'peaceful' second phase poll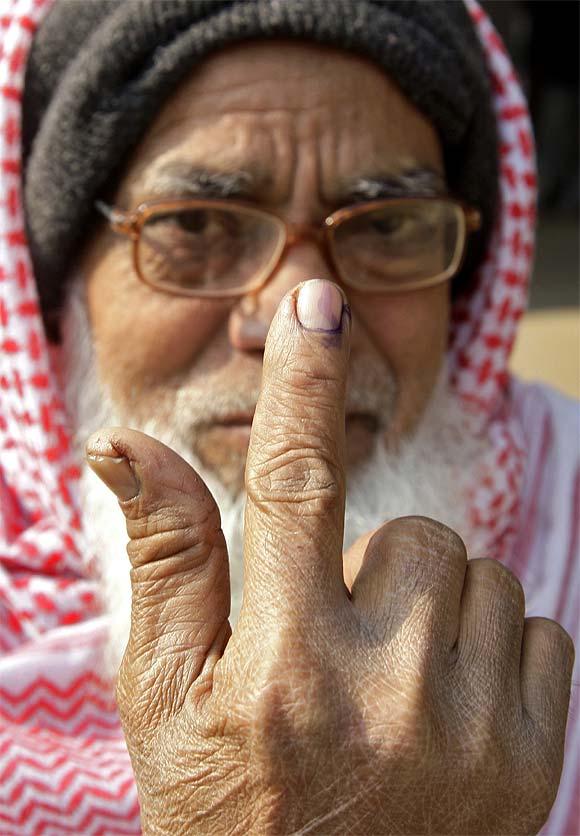 In keeping with the first phase poll in Uttar Pradesh, the voter turnout on Saturday once again crossed 60 per cent during the second round of the seven-phased polling in the country's most populous state.
February 10, 2012
Sonia never cried seeing Batla case pix: Khurshid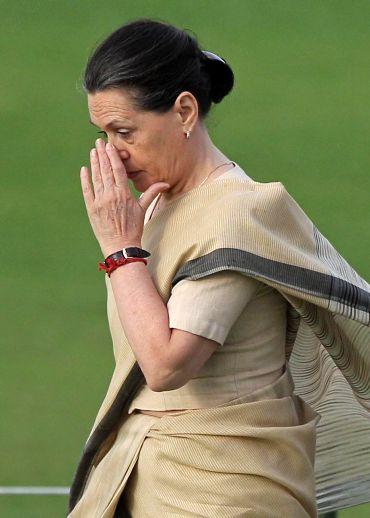 Union Law Minister Salman Khurshid found himself at the centre of a controversy on Friday over his remarks that pictures of Batla House encounter had brought tears to the eyes of Congress chief Sonia Gandhi.
BJP launches online TV channel Yuva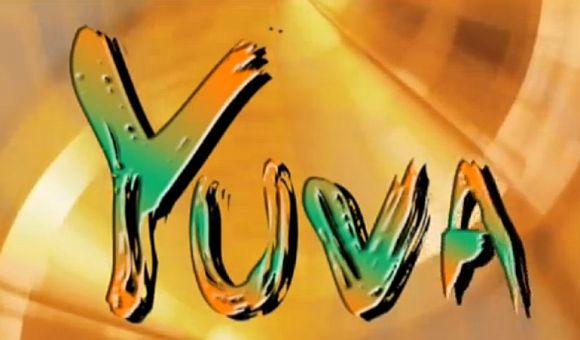 To catch the attention of young tech-savvy generation, Bharatiya Janata Party has launched Yuva, an internet TV channel that would telecast programmes, speeches and rallies of the party.
Punjabi Taliban declares jihad in Kashmir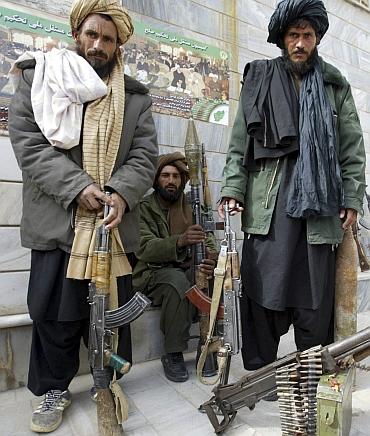 Despite differences almost all the militant factions agree that fighting inside Kashmir is the holiest jihad, reports in Islamabad
Rich and the dirty of UP polls phase 4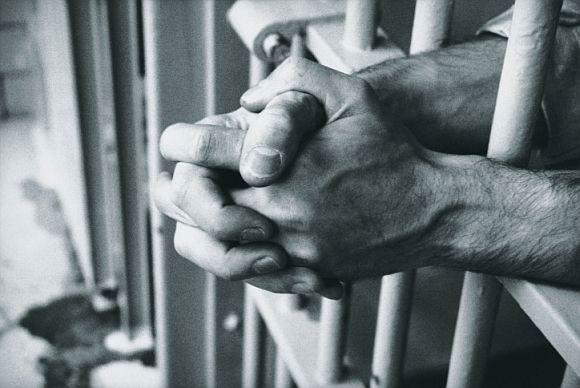 The Association for Democratic Reforms, in its report, analysed the candidates contesting the fourth phase of elections in Uttar Pradesh. outlines the interesting findings
One day we will enter free Tibet, hopes Archbishop Tutu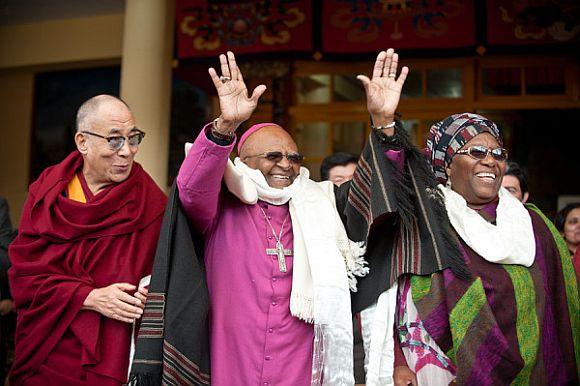 Nobel Peace Laureate Archbishop Desmond Tutu has described Tibetan spiritual leader Dalai Lama as the "most peace loving person on the earth," who is not a "separatist," and asked China to grant Tibet autonomy.
SPECTACULAR PHOTOS: Mount Etna erupts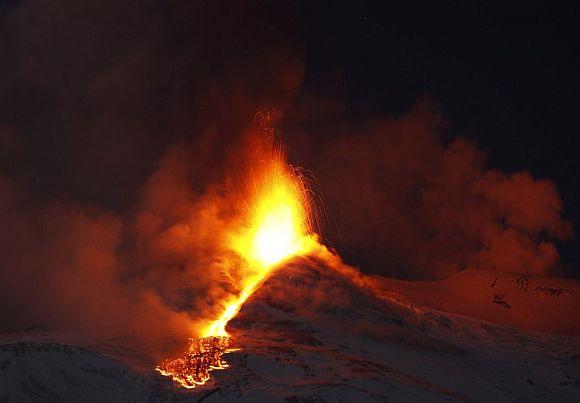 Etna erupted 18 times in 2011 and Wednesday's was the second such event this year.
'Pictures of Batla case brought tears to Sonia's eyes'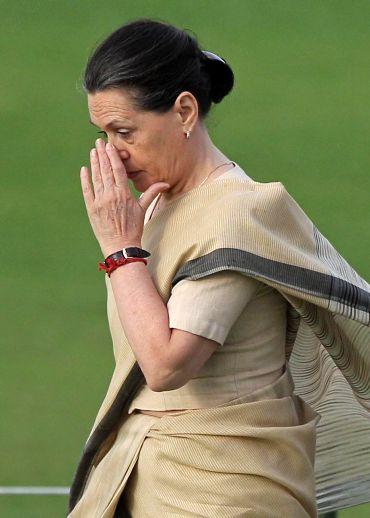 In an apparent bid to woo the Muslim electorate, Union Law Minister Salman Khurshid has said that pictures of the Batla House encounter case had brought tears to the eyes of Congress President Sonia Gandhi.
'Crisis in Maldives a WARNING for Muslim nations'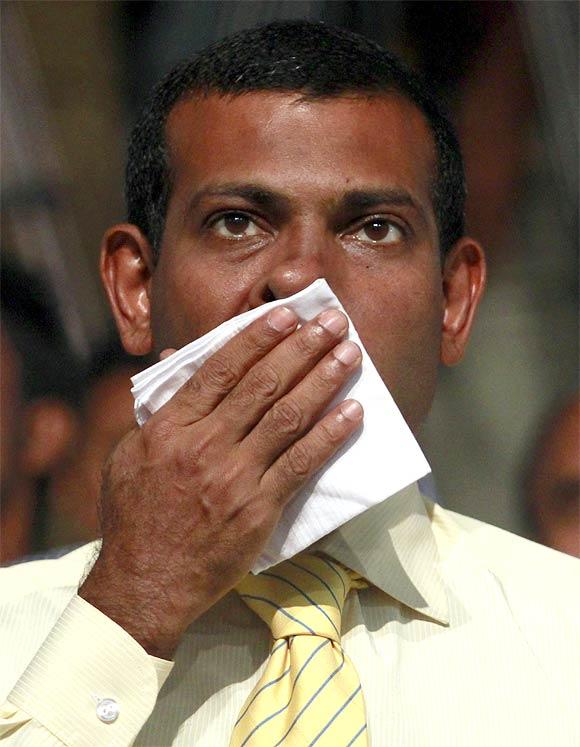 Ousted Maldives president Mohamed Nasheed has said he will be approaching the country's Supreme Court for justice following a coup, which he claims was engineered by then Vice President Dr Mohammed Waheed Hassan.
How 'Arab Awakening' has transformed the Muslim world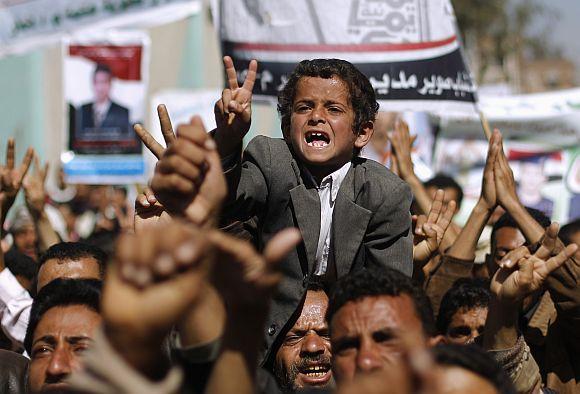 The 'Arab Awakening' will fundamentally alter the notion that Islam is incompatible with democratic capitalism, writes Shahid Javed Burki
The long arm of Pakistan's ISI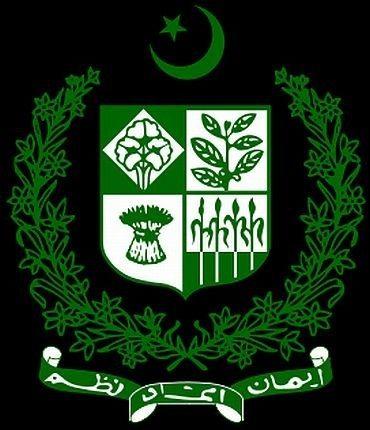 Pakistan's premier intelligence agency -- Inter Services Intelligence -- continues to face the ire of national and international human rights and media rights groups as the Judicial Commission investigating the May 2011 assassination of a senior Pakistani journalist Syed Saleem Shahzad has recommend that the ISI must deflate its larger-than-life image, focus on its mandated job and evolve a transparent policy in its relationship with the media. reports.
Discovered: Mystery lake, Nazi archives in Antarctica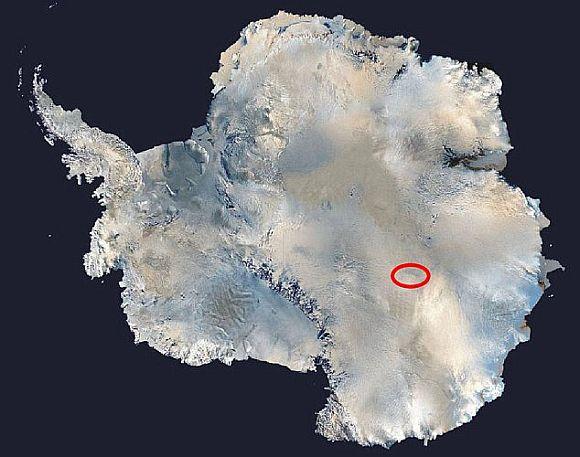 Russian scientists claim to have achieved a major breakthrough by drilling into Antarctic lake buried under the ice for 20 million years, a feat which could offer a glimpse of unique life forms.
Age row: After SC backs govt army chief drops case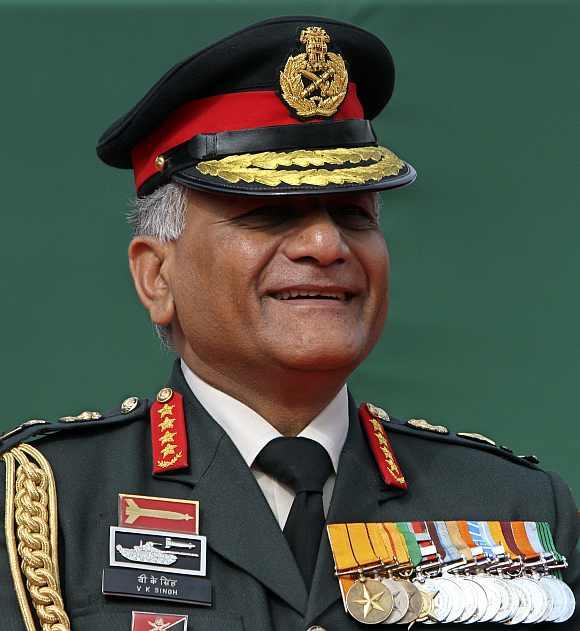 The crucial hearing on age row of Army Chief General V K Singh will be taken up today in the Supreme Court where the Centre will spell out its stand whether it was withdrawing or not its order rejecting his statutory complaint.
February 09, 2012
MUST SEE: President's regal garden in full bloom!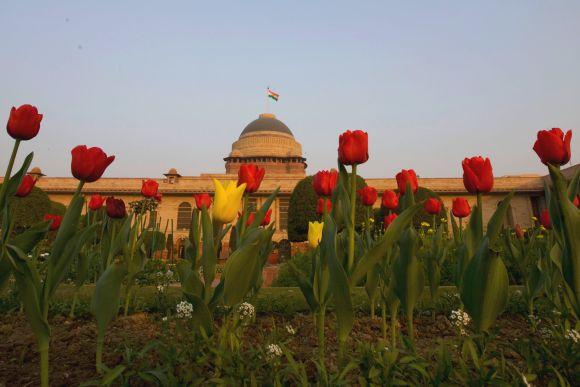 The historic Mughal Gardens, with its lush green stretch and colourful blossoms, will be thrown open to public from Friday for the month-long annual festival christened as 'Rashtrapati Bhavan Udyanotsav'.
First Look: Priyanka's kids on UP poll scene
The presence of young Raihan and Miraya, the two children of Priyanka Gandhi, in electioneering in Amethi and Rae Bareli on Thursday revived among old Congress supporters memories of days when late Rajiv Gandhi used to bring his family for campaigning.
Maldives drifts from political chaos to anarchy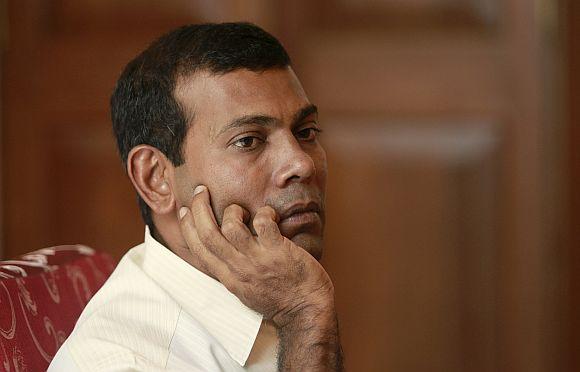 A round-up of the violence and political wrangling that now threatens the democratic framework of Maldives
Naval exercise brings east and west together off Bengal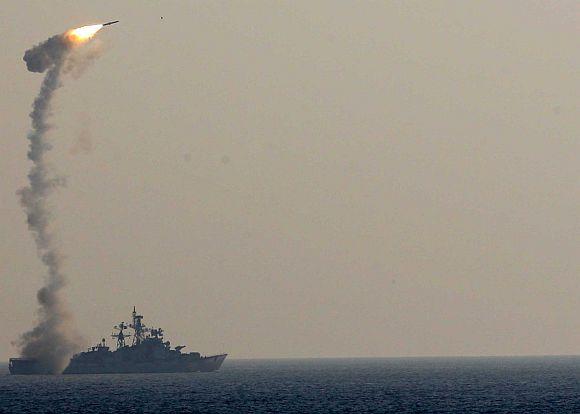 The ongoing naval exercise is testing new platforms, weapons sensors, communication systems and tactics in order to optimise the network combat power of the fleet, which included over 40 surface combatants of various classes, submarines and a large number of aircraft, including unmanned aerial vehicles, reports RS Chauhan
Wind in favour of Congress in UP, says Priyanka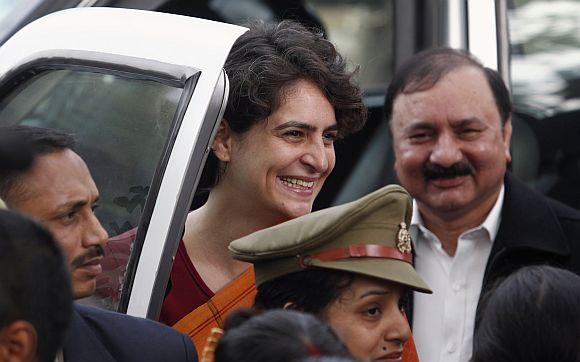 Congress' star campaigner Priyanka Gandhi on Thursday launched a frontal attack on the Bahujan Samaj Party government in Uttar Pradesh alleging that it was wasting money on statues and parks even as she said there was a wind of change in favour of the Congress in the state.
TN is sole owner of Mullaperiyar Dam: Jaya writes to PM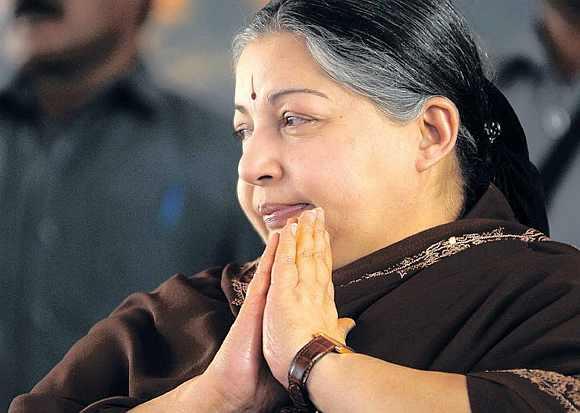 Taking strong exception to Kerala's reported "unilateral" action in ordering real time monitoring of Mullaperiyar Dam along with the Centre without Tamil Nadu's consent, Chief Minister Jayalalithaa on Thursday slammed it as a "blatant violation" of the principle of federalism and constitutional framework.
We DO NOT need morality lessons from Congress: BJP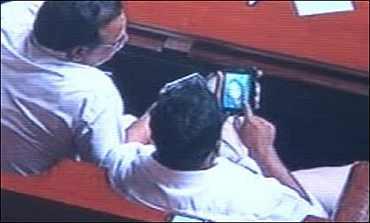 The Congress on Thursday demanded the resignation of Karnataka Chief Minister D V Sadananda Gowda on moral grounds after two out of three ministers in his government were found watching a porn clip on a cell-phone in the state legislative assembly. "The BJP, which talks of high morals and ethics, has no face left. What will its president Nitin Gadkari say now on this episode," said All India Congress Committee Secretary Sudhakar Reddy.
Muthalik: 50 pc of BJP are people with low morals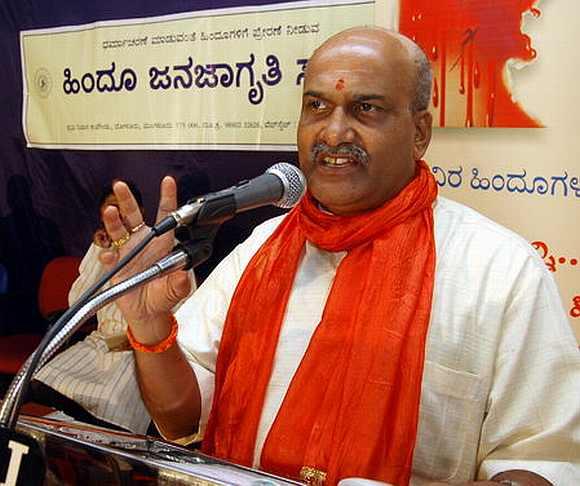 In an interview with , Ram Sene chief Pramod Muthalik breaks his silence on the porngate that rocked the Karnataka assembly and has left the Bharatiya Janata Party red-faced.
The state that has given 8 of India's 14 prime ministers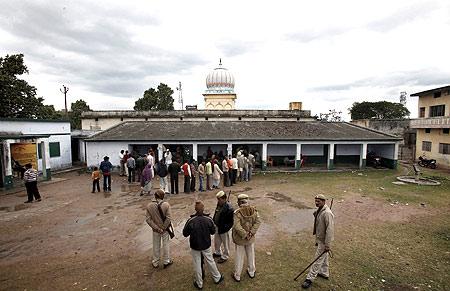 Historically, Uttar Pradesh has played a key role in India's political landscape. It is no wonder that eight of India's 14 prime ministers have Uttar Pradesh connections.
Will A Raja attend Budget Session in Parliament?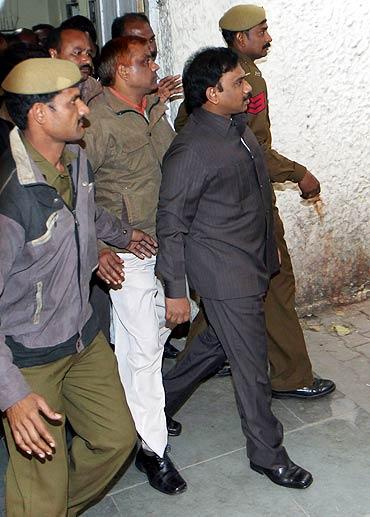 Former telecom minister and Dravida Munnettra Kazhagam Member of Parliament A Raja is set to approach the Central Bureau of Investigation court to seek permission to attend the Budget Session of Parliament.On Wednesday, Raja received a letter from President Pratibha Patil convening the Lok Sabha from March 12, 2012.
Is Hindu Terror as big as it is made out to be?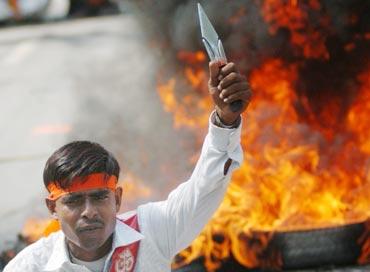 Is the focus on 'saffron terror' a deranged attempt at politically counterbalancing Hindus and Muslims with little regard for ethical impropriety? asks .
Joseph Lelyveld: 'Haven't written on Gandhi's sex life'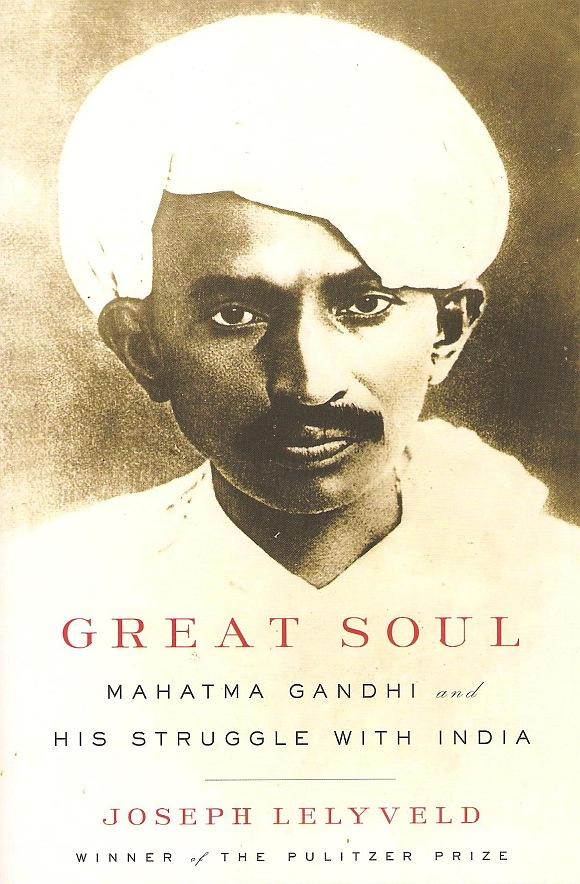 Journalist and Mahatma Gandhi biographer Joseph Lelyveld talks about how the father of our nation struggled with India as much as he struggled for it.
BIGGEST catch: Pak fishermen net 7000 kg shark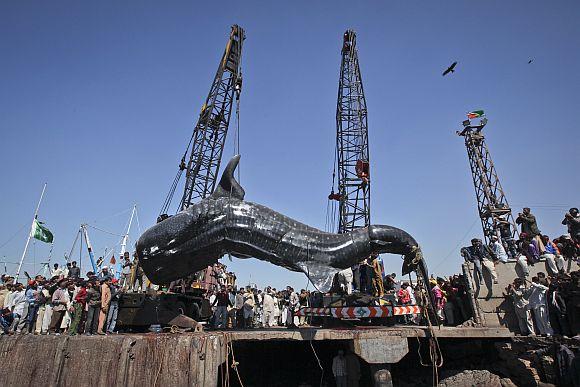 In what is believed to be one of the biggest catch in the high seas, Pakistani fishermen have caught a giant whale shark -- about 36 foot long and weighing over 7,000 kg.
10 COOL PHOTOS that will lighten your mood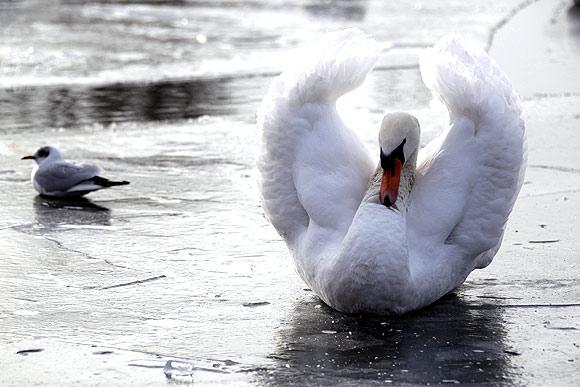 A collection of some of the best photos from around the world in recent days
February 08, 2012
'The police are trying to shield someone close to Gadkari'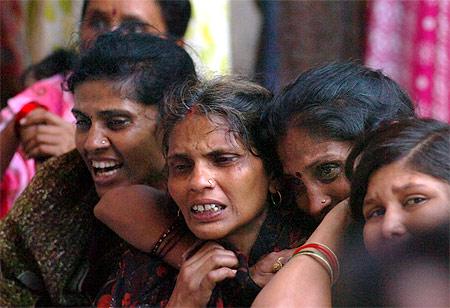 'Gadkari is a powerful man,' says Yogita Thakre's sister. 'He was not even there on the day of the incident. Even so, the police have messed around with the facts from day one! Clearly, they are trying to protect someone.'
Send porn scandal ministers to jail: Anna Hazare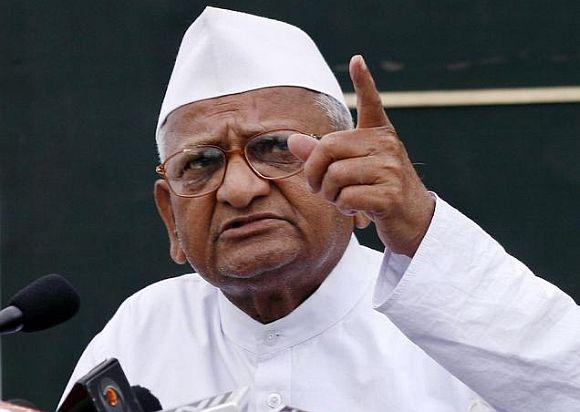 Anna Hazare on Wednesday demanded that the three Bharatiya Janata Party ministers who were caught watching porn inside Karnataka assembly be dismissed from the House
K'taka minister: It wasn't a porn clip in the actual sense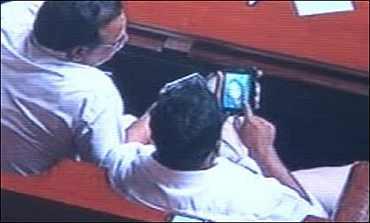 talks to Minister for Cooperation Laxman Savadi, who resigned on Wednesday, after he was 'caught' viewing an alleged pornographic clip on a mobile phone during state assembly proceedings.
PHOTOS: When our naval warships spewed FIRE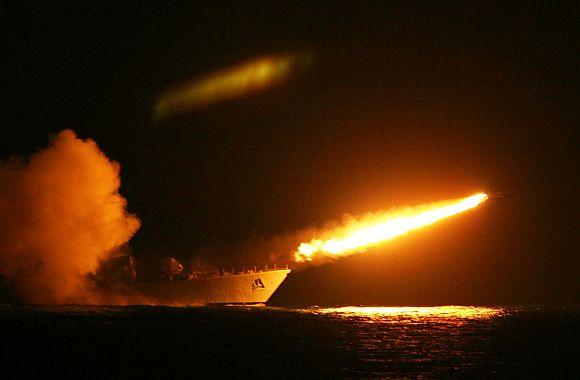 Defence Minister A K Antony was on Wednesday given a glimpse of the expansive scope and scale of the Indian Navy.
Nobody can beat Sonia-run UPA govt's scam record: Advani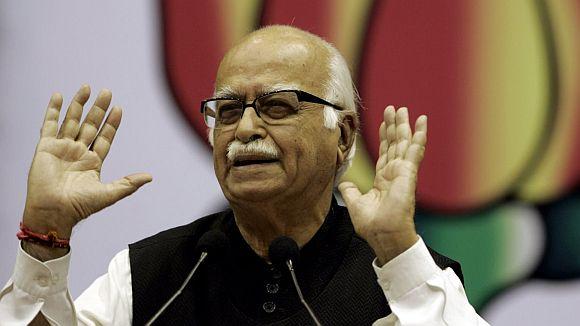 Hailing the Supreme Court verdict in 2G case, L K Advani on Wednesday wondered if former telecom minister A Raja could be the sole "villain" and said no one can beat the United Progressive Alliance government, which is "actually run" by Sonia Gandhi, in its "stinking record" in scams.
In PHOTOS: On the road with UP poll staff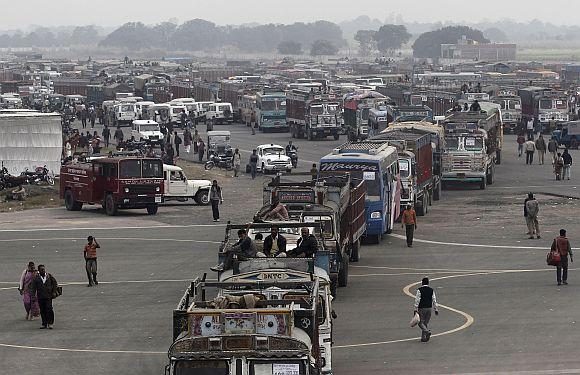 Braving rainy and cold weather, and riding atop buses and trucks, officials carrying out Election Commission's task of holding the seven phase hustings in Uttar Pradesh have a thankless job.
Guj HC raps Modi for 'inaction' during post-Godhra riots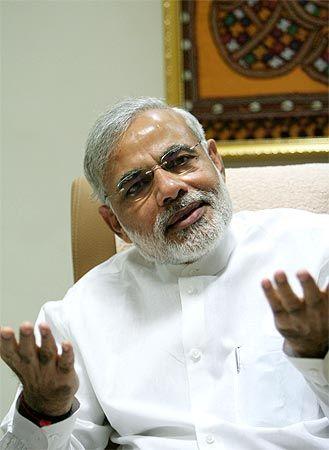 The Narendra Modi government was on Wednesday pulled up by the Gujarat high court for "inaction and negligence" on its part during the 2002 post-Godhra riots that led to large-scale destruction of religious structures. A division bench of acting chief Justice Bhaskar Bhattacharya and Justice J B Pardiwala made these observations, while ordering compensation for over 500 religious structures in the state.
The US ambassador designate's India plan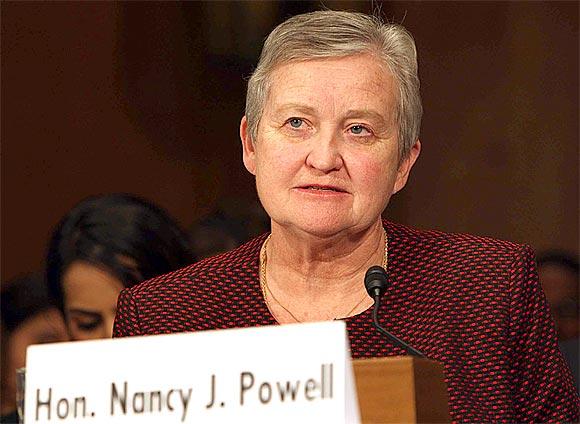 Nancy Powell's pledges to cement US-India strategic partnership. reports
Rafale is fine, but it's time Tejas enters MiG-21 hangar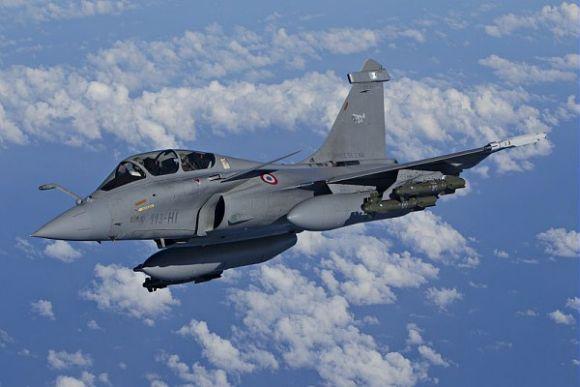 Quantity has a quality of its own. That is why the USAF and the Israeli air forces have large fleets of single-engine F-16 fighters. That is also the logic for India's MiG-21 fleet and for the Tejas Light Combat Aircraft that will replace it, writes
UP polls: Will rains save the day for the BSP?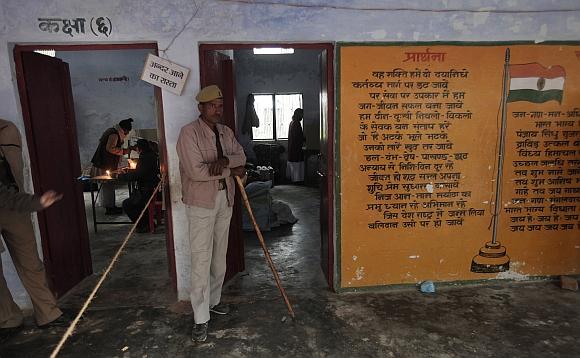 Inclement weather on account of night-long rain which continued until Wednesday noon has led to a poor turnout of voters in large parts of eastern Uttar Pradesh, where 55 state assembly constituencies are going to polls today. reports from Barabanki.
Voices from UP polls Day 1: 'Maya gave us security'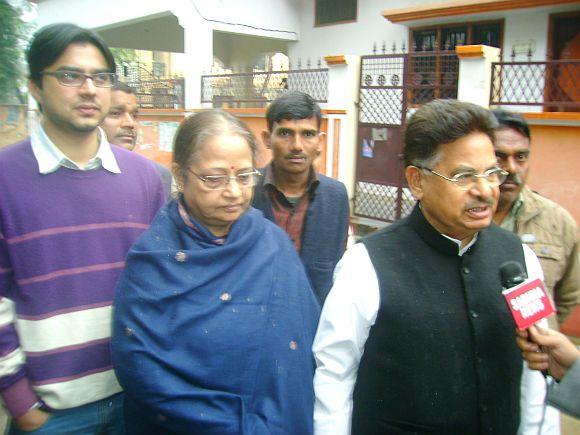 bring voices from the ground in Barabanki in Uttar Pradesh, which is voting today in the first phase of elections
VIDEO: 60 per cent polling in 1st phase of UP election
Rain played spoilsport during polling for the first phase of Uttar Pradesh Assembly elections as only 5.17 per cent of the over 1.70 lakh electorate exercised their franchise in the first two hours.
3 K'taka ministers caught watching porn in assembly quit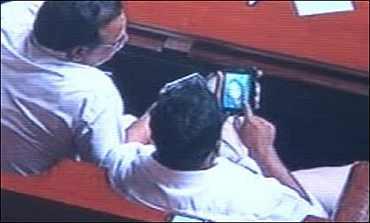 Bowing to the directives of the party central leadership, three Bharatiya Janata Party ministers in Karnataka on Wednesday resigned after they were engulfed in a row over watching sleazy clippings during the Assembly proceedings.
IN PHOTOS: India's MOST VIEWED netas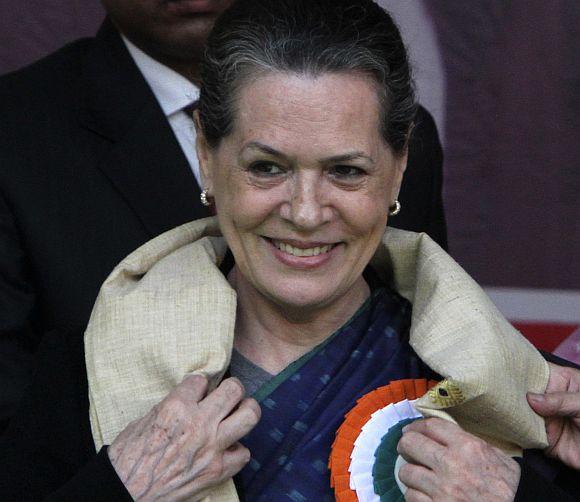 Rediff.com takes a look at the seven most viewed leaders on the netapedia website.
UP's shame: 38 pc candidates in phase 3 polls criminals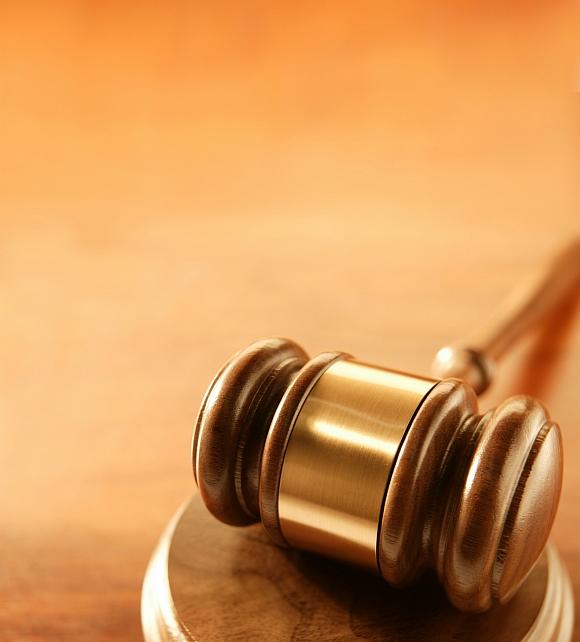 The story of Uttar Pradesh in the third phase of the assembly elections is no different from phase-II polls. One hundred and twenty one candidates out of the 317 have criminal candidates pending against them. Vicky Najappa reports.
Gay marriage ban in California struck down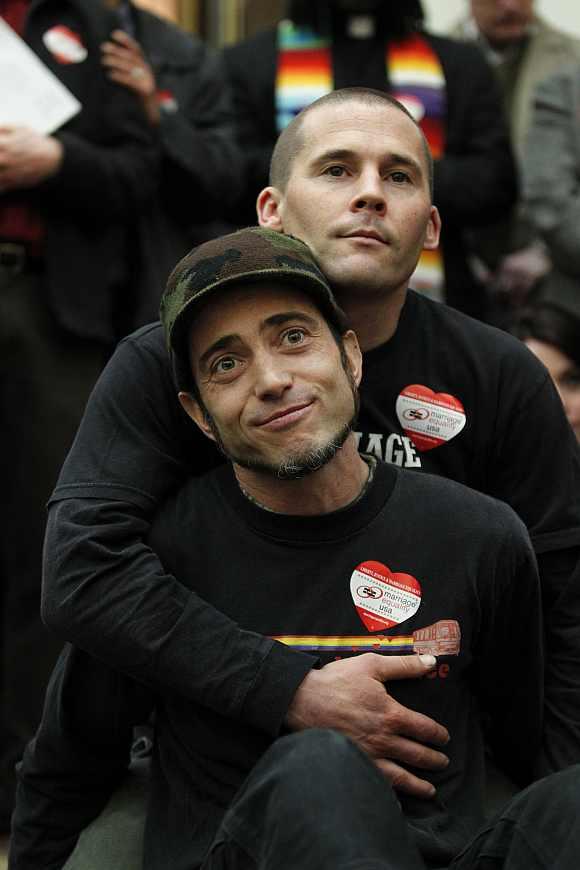 California Attorney General Kamala D Harris on Tuesday applauded a decision by the Ninth Circuit United States Court of Appeals that called to affirm the reinstatement of the right of same-sex couples to marry in California.
Big day for UP as first phase of assembly polls begins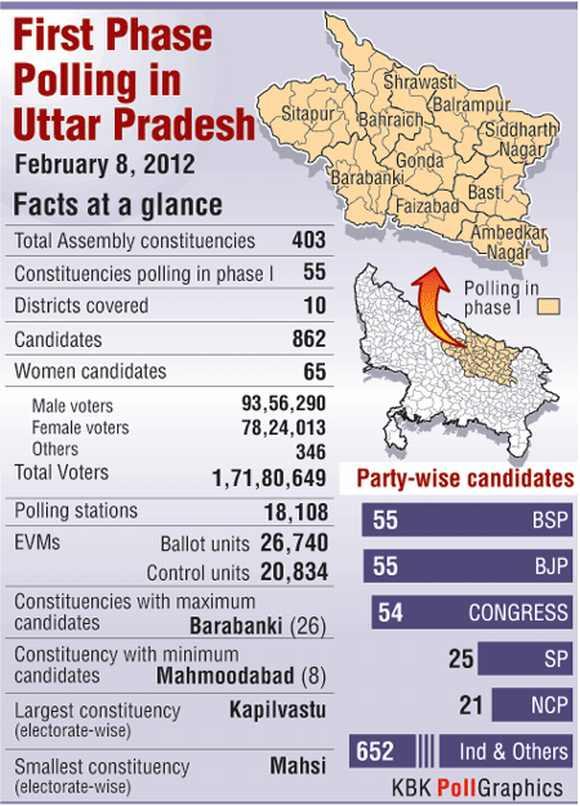 Polling for the first phase of the high voltage Uttar Pradesh Assembly elections for 55 seats in 10 districts would be held on Wednesday that will decide the fate of two ministers, 31 members of Legislative Assembly and 15 former ministers.
Mutiny in Maldives: President Mohammed Nasheed replaced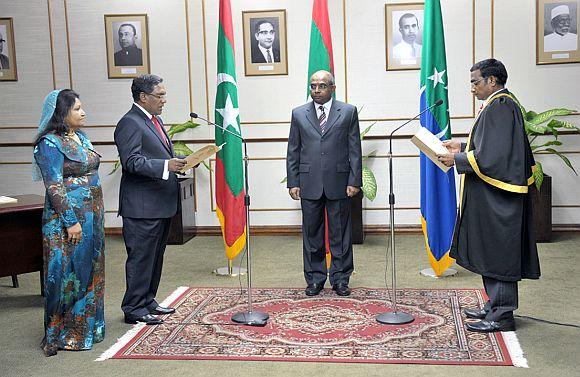 External intervention to help Mohammed Nasheed overcome the mutineers would have been inadvisable, and therefore forced him to step down as president, says strategic expert .
February 07, 2012
PHOTOS: Politicians CAUGHT surfing porn in office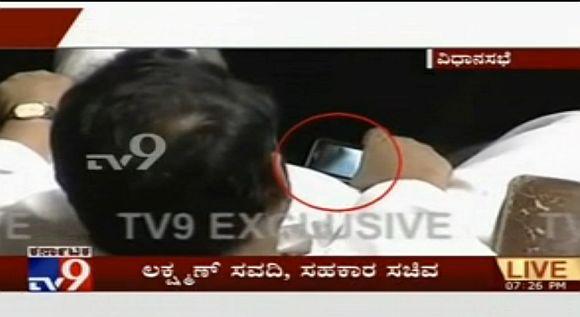 Being caught surfing porn online is, perhaps, the most embarrassing moment in a lifetime. But how does one explain lawmakers caught in the act, that too in office?
No post-poll alliance with any party in UP: Cong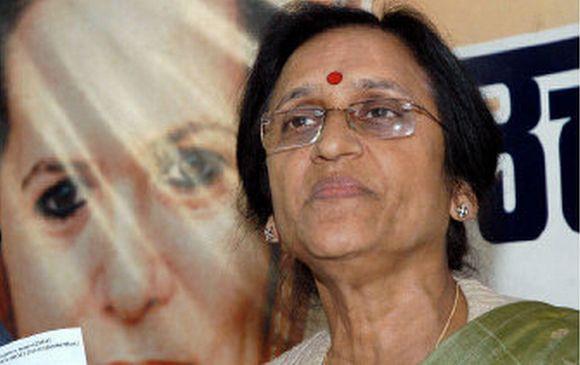 Uttar Pradesh Congress chief Rita Bahuguna Joshi on Tuesday asserted that Congress will not form alliance with Bahujan Samaj Party, Samajwadi Party or Bharatiya Janata Party in the event of a hung assembly in the state.
Aftershocks mar rescue ops in quake-hit Philippines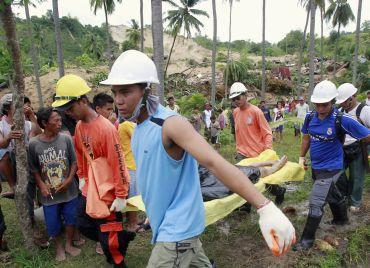 Rescuers scrambled to find survivors in quake-hit central Philippines on Tuesday but a series of powerful aftershocks hampered their efforts as President Ninoy Aquino appealed for calm, a day after a 6.8 temblor shook the country killing over 40 people.
Maldives President Nasheed quits after police coup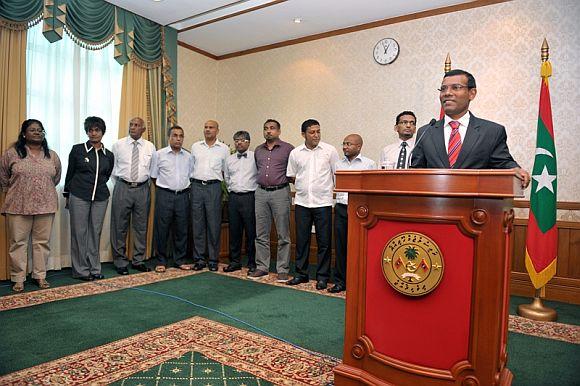 In his resignation statement, President Nasheed said: "I believe if I continue as the president of the Maldives, the people of the country would suffer more. I, therefore, have resigned".
NCTC: Will it fight terror or add to the mess?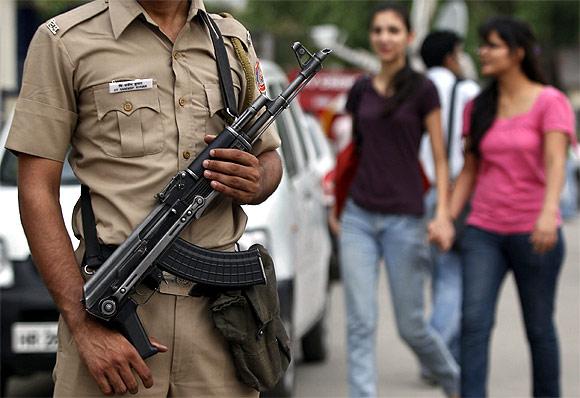 Will the much-hyped National Counter Terrorism Centre end up being just another agency to create jobs? Vicky Nanjappa tries to find some answers
TOP SHOTS: The BIG freeze grips Europe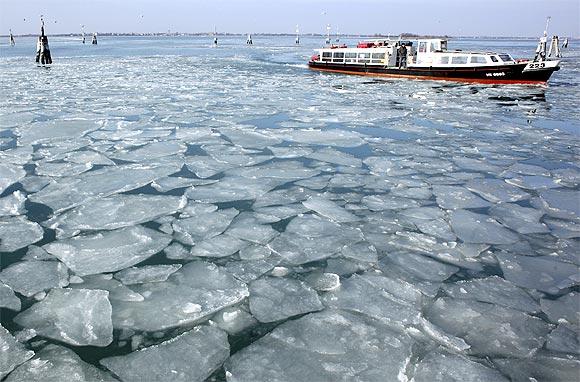 Forecasters say freezing conditions and snowfalls that have grounded flights at London's Heathrow Airport will continue for most of February.
Thank you for all the stories, Mr Dickens!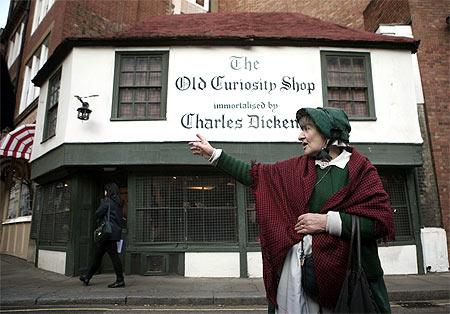 Folks, pick up a Charles Dickens' classic today. What better way to wish the Great Man on his 200th Birthday!
UP poll PROMISES: Laptops, jobs, cows and Ram Mandir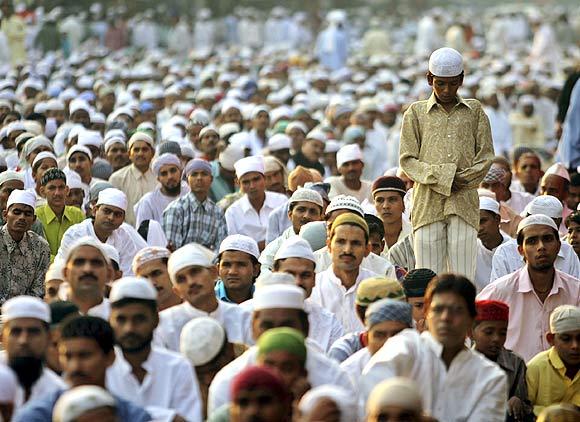 What are the policy directions in which India's political parties are taking its citizens? Studying the manifestos released before the Uttar Pradesh assembly elections helps answer that.
CORNERED India defends Iran policy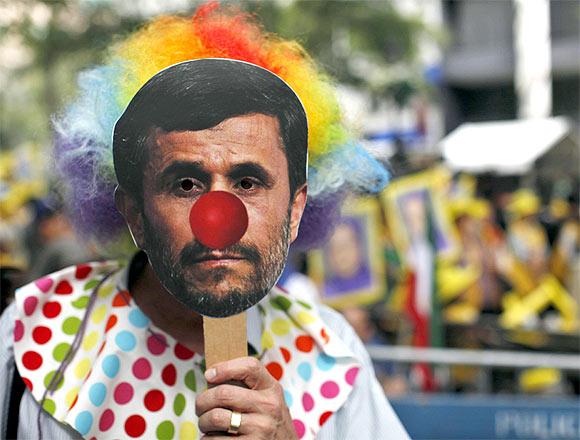 Foreign Secretary Ranjan Mathai, who is visiting Washington, DC, has cautioned that India is unlikely to go along with tough sanctions against Iran even as the paranoia over that country's alleged nuclear weapons programme reaches fever-pitch. He also warned that any military action in the Gulf would plunge that region into grave instability and chaos.
Indo-US ties adrift? No way, says FS Mathai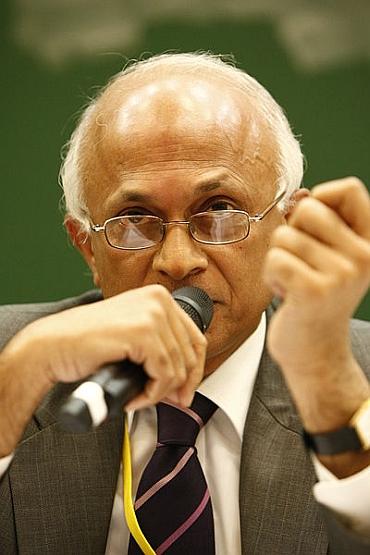 Ranjan Mathai, who is on his first trip to Washington, DC after taking over as India's foreign secretary, on Monday added his voice to the growing chorus of senior Indian and Barack Obama administration officials attempting to rebut the growing perception in recent months that the envisaged India-United States strategic partnership is adrift.
Indian's death in the US: 'Indian officials kept away'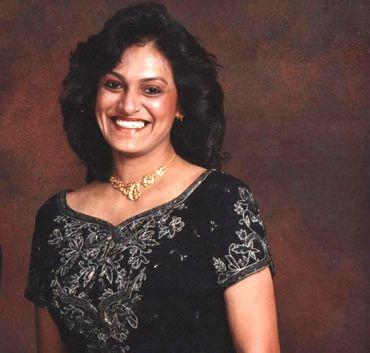 'A country where we fight for human rights, a valuable human life was lost due to an unfair treatment by our concerned US officials from Lake County. Yes, we laid Lyvita Gomes to rest today. She is not amongst us to answer any questions. I ask to you that as a caretaker of Indians in the US, did your office take any action or launch any inquiry with concerned officials like Attorney General Lisa Madigan's office?'
UP polls: What are the chances of Congress-SP alliance?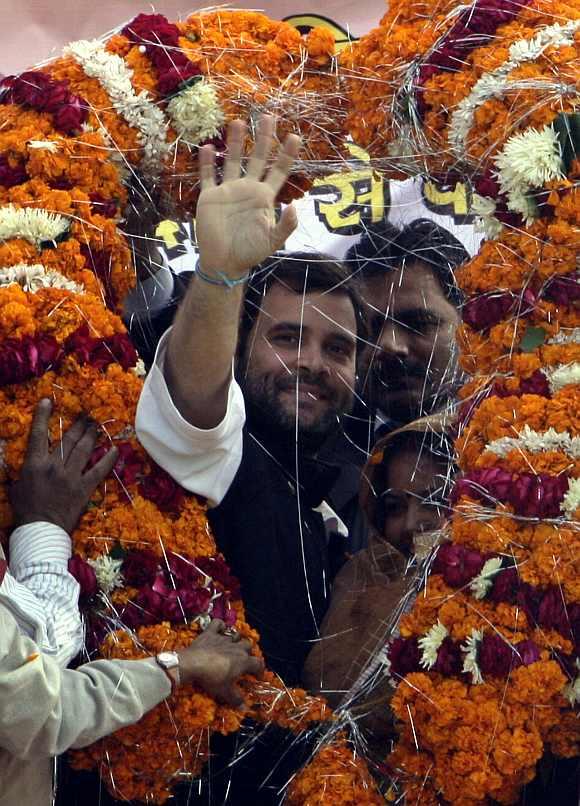 The Congress has made it clear that this time if it supports the Samajwadi Party government, it will join it. Is this another recipe for disaster? Aditi Phadnis analyses
Rediff readers showcase their photography skills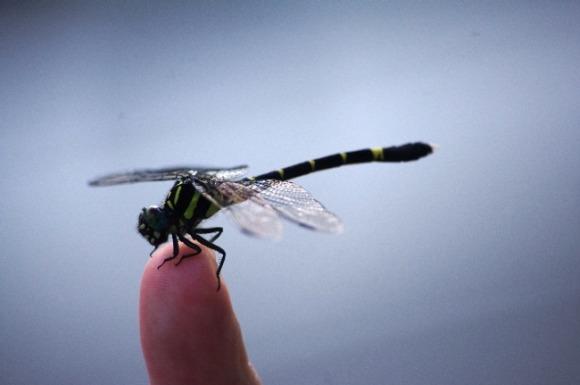 We had asked our readers to share with us their photography skills. We received an overwhelming number of responses, some of which are being showcased here.
February 06, 2012
Rahul Gandhi in UP: Flop show or great show?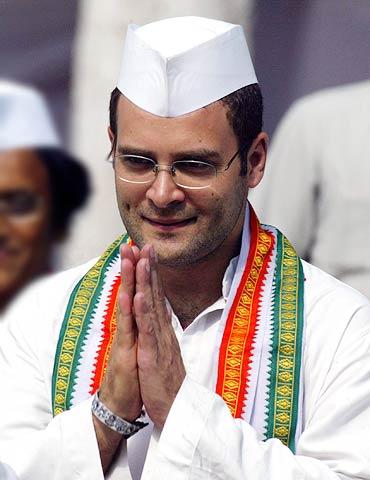 Despite risks involved Rahul Gandhi has shown political courage in leading the party in Uttar Pradesh. If the party is able to increase its tally in the assembly it will give a head start to the efforts to project Rahul as the successor of Sonia, says .
BJP score in UP will be lower than 2007 tally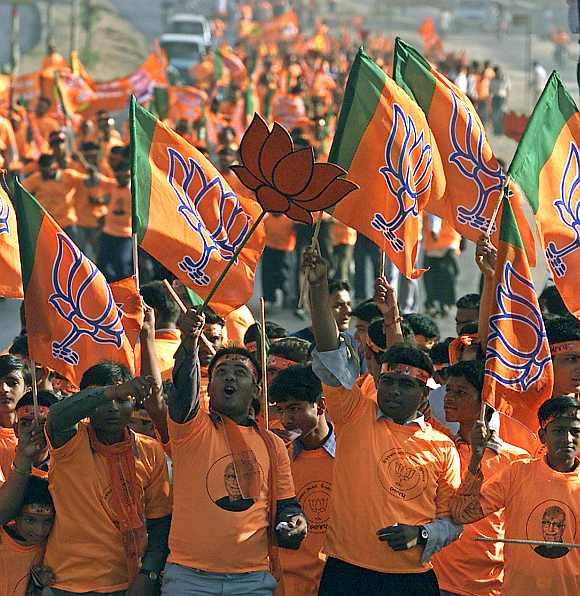 Last week, , our columnist who correctly predicted the 2007 Uttar Pradesh election outcome, said Chief Minister Mayawati's tally in the current assembly election would fall to double digits. Here he outlines what awaits the BJP in UP.
'Mera phone number kya hai, bhai?'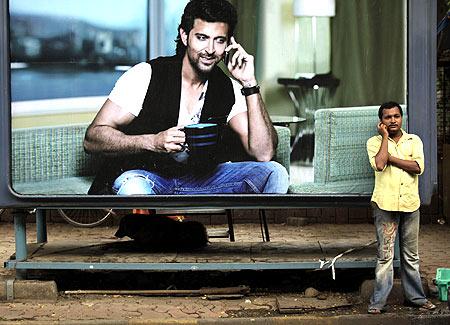 Old style politicians who can't remember their own phone numbers, flounder without aides during campaign time; a grand wedding... no, not Rietesh and Genelia's but packing a big star show in politics; the Indian Railways in uniform ala Air India, eh? Gupshup from the Dilli Durbar.
In PHOTOS: 6.8 earthquake jolts Philippines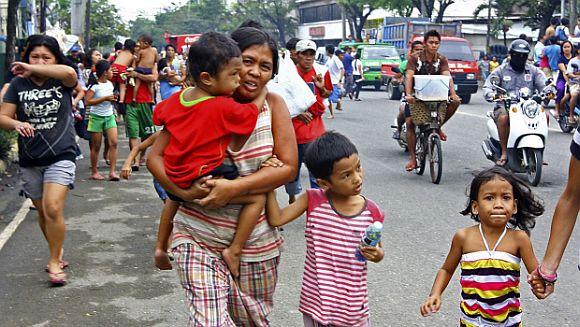 The quake struck about 70 kilometers from the coastal city of Dumaguete on the Philippine island of Negros, the US Geological Survey said.
What did Rahul do to stop the 'elephant': BJP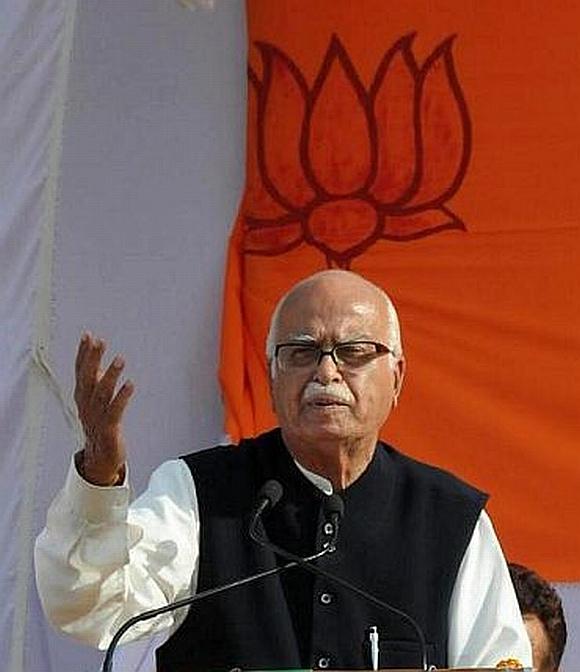 Stung by Congress General Secretary Rahul Gandhi's criticism of its senior leaders L K Advani and Narendra Modi on the issue of corruption, the Bharatiya Janata Party hit back saying he cannot see corruption at the Centre and has accepted defeat in Uttar Pradesh before the polls.
In PHOTOS: Queen Elizabeth's 60 years on throne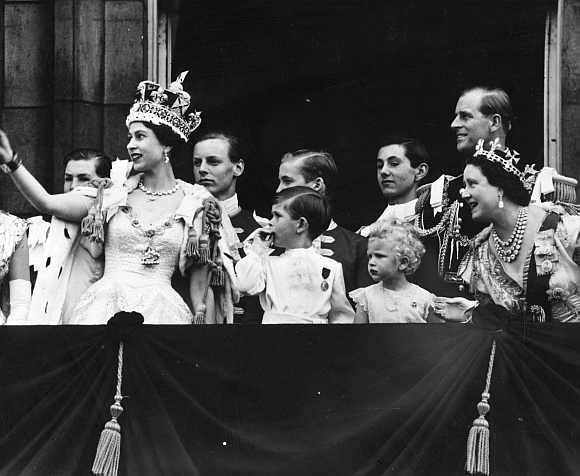 On Monday, Queen Elizabeth II marks 60 years as monarch with a deliberately low-key programme of visits to eastern England, kicking off five months of diamond jubilee celebrations.
Modi is a damn good chief minister: Vinod Mehta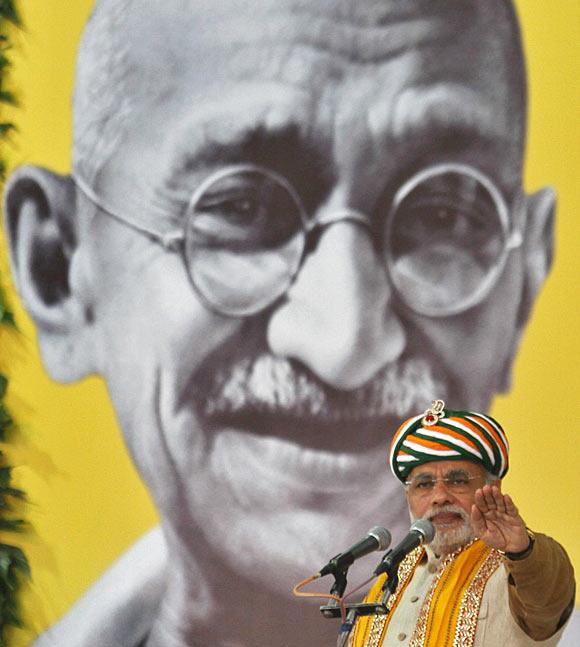 'I don't have faith in Indian politicians, but I have faith in Indian democracy. Whatever you may say, Indian democracy is very genuine,' Vinod Mehta tells .
I am NOT obsessed with PM's post: Rahul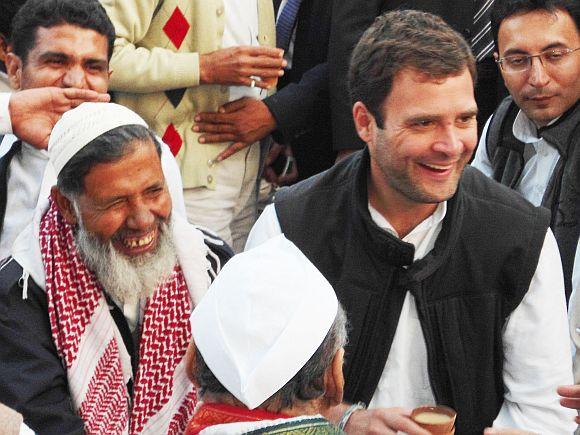 Rahul Gandhi on Monday claimed that he was not "obsessed" with becoming the prime minister but remained "committed to transforming Uttar Pradesh", where people have been "fooled" for the last 22 years by successive regimes. At a rare press conference, a combative Rahul sharply criticised Bharatiya Janata Party leader L K Advani on corruption in Karnataka, Uttarakhand, Jharkhand, Madhya Pradesh, Chhattisgarh and Punjab.
Mr Advani, where did funds for Ram temple go: Digvijay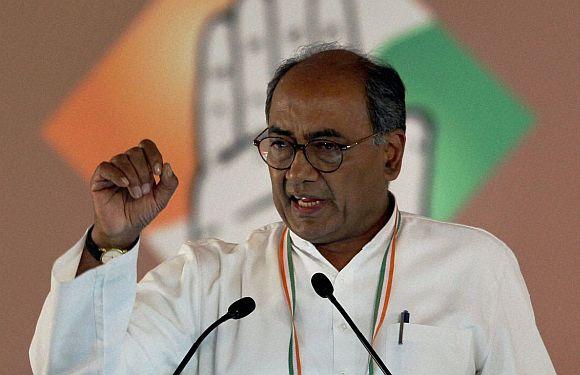 Congress general secretary Digvijay Singh has criticised Bharatiya Janata Party leader Lal Krishna Advani for raising the contentious Ram temple-Babri mosque row before the Uttar Pradesh assembly elections.
'Ordinary Christians are being used as pawns'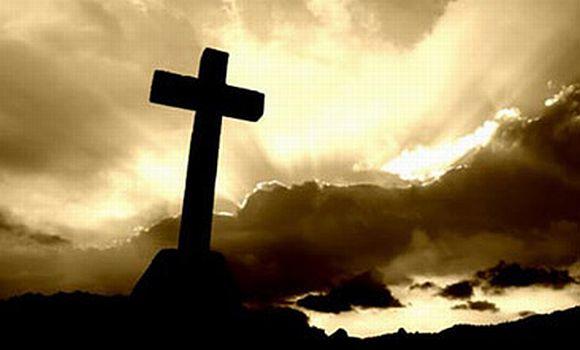 Did the controversial report on church attacks exaggerate the number of such instances in Karnataka? Were the figures put out for some ulterior motive? Minorities Commission member P N Benjamin responds
INSIDE STORY: Why India voted for Syria resolution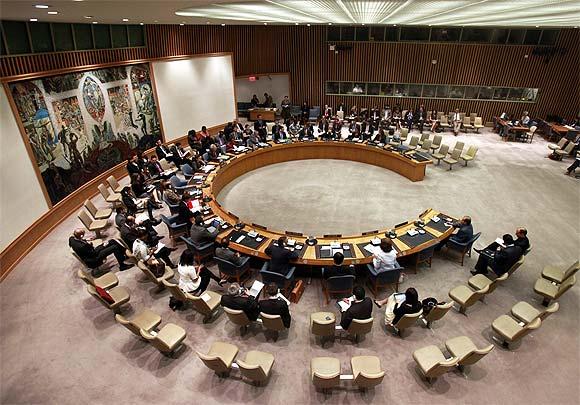 India and other like-minded countries in the United Nations Security Council decided to support a Western-backed draft resolution on Syria only after it was agreed to explicitly remove provisions of regime change, threat of sanctions and military intervention. The draft resolution on Syria, introduced by Morocco and supported by the Arab League, failed to be adopted by the UN Security Council as two of its permanent members, Russia and China, vetoed it.
TOP SHOTS: Europe cold snap, Egypt football riots and more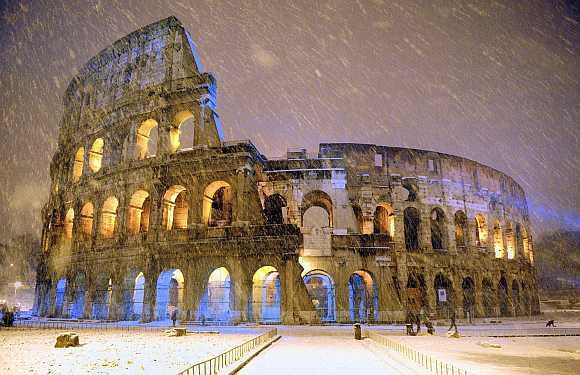 Here are some of the best images from across the globe in the last 48 hours.
All this seems fishy: G Madhavan Nair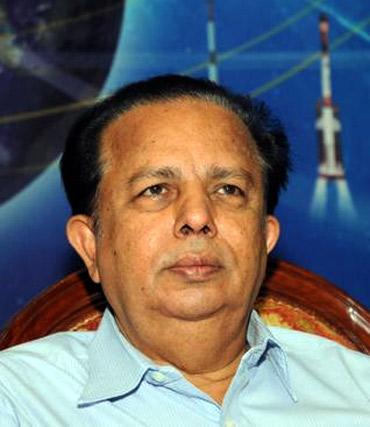 A panel of the Indian Space Research Organisation on Sunday indicted former ISRO chairman Madhavan Nair and three other scientists for acts of commission in the $ 300 million spectrum deal between commercial arm of the ISRO, Antrix and Devas Multimedia Ltd. In an interview with Rediff.com's Vicky Nanjappa, Nair slammed the panel report and claimed that his name will soon be cleared.
Pix: India bound flights cancelled amid UK snow chaos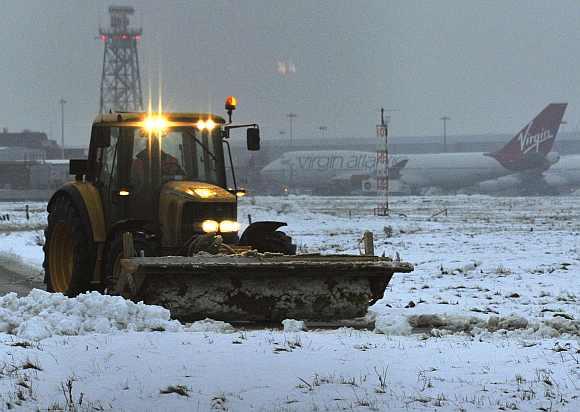 Some flights to Mumbai scheduled to depart from London's Heathrow airport on Sunday night were among half of scheduled 1,300 flights cancelled as authorities grappled with the fallout of snow and icy conditions across transport links in Britain.
Pakistan CANNOT afford war over Kashmir, admits PM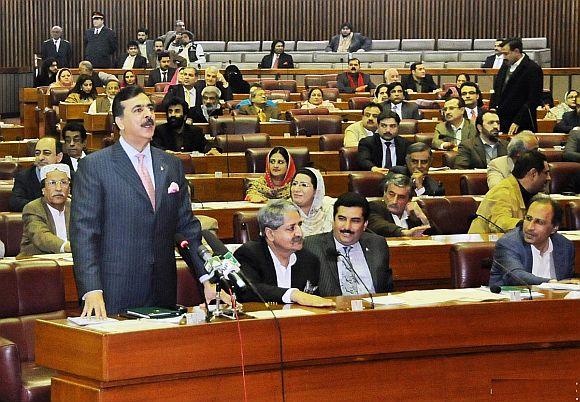 Prime Minister Yusuf Raza Gilani on Sunday acknowledged that the Kashmir issue would have to be resolved through dialogue and diplomacy as Pakistan "cannot afford wars" in the 21st century. Four wars have already been fought on the Kashmir issue and the region still "was a flashpoint", he said, but admitted that in the 21st century "we cannot afford wars". "We want to resolve issues through dialogue, diplomacy, prudent policy and national consensus," he said.
'Is there a bigger brahmin than Rahul Gandhi?'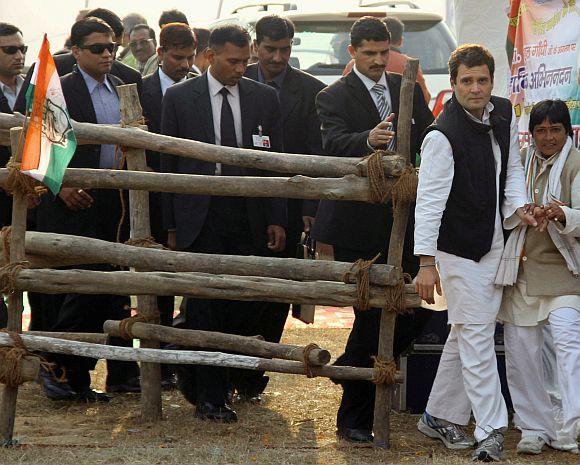 The 2012 assembly election in Uttar Pradesh will go down as one of the most regressive elections fought on caste identity, reports .
UP phase-II polls: 118 candidates have criminal records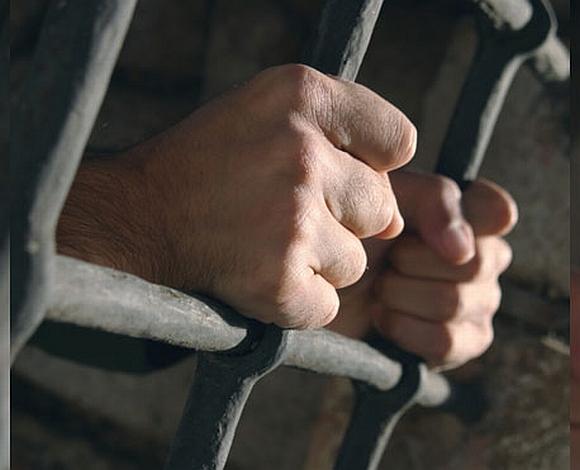 Phase two of the Uttar Pradesh elections will see a whopping 118 candidates with a criminal background. The details released by the Association for Democratic Reforms reveals that out of the 337 candidates analysed for the second phase of Uttar Pradesh Assembly Elections, 118 candidates have declared criminal cases against them. Vicky Nanjappa reports.
Postcards from a snowy Kashmir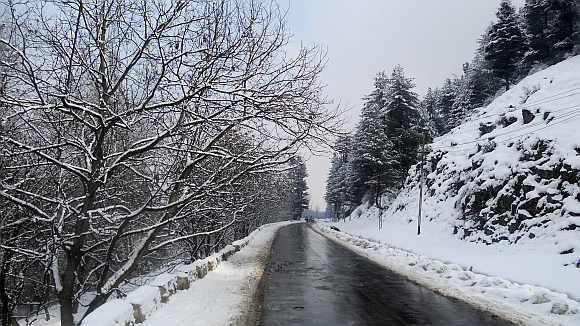 The Kashmir Valley received fresh snow Sunday that blocked the Jammu-Srinagar national highway yet again. The blockade of the highway stranded hundreds of vehicles at various points on the highway.
February 05, 2012
Anna didn't acknowledge workers' support in his fight: RSS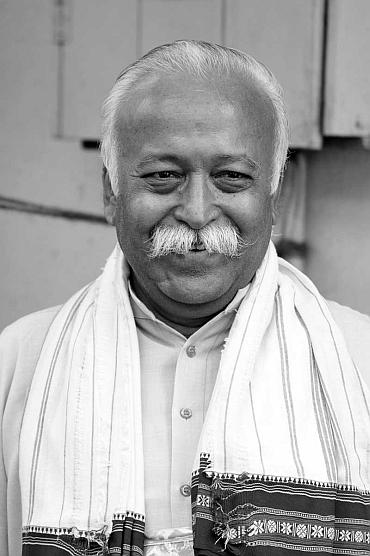 The Rashtriya Swayamsevak Sangh on Sunday slammed Gandhian Anna Hazare for failing to acknowledge that its workers had played an "active role" in his nationwide crusade against corruption last year, though the Sangh itself was not part of the civil society agitation.
Rahul's politics not aimed at becoming PM: Priyanka in UP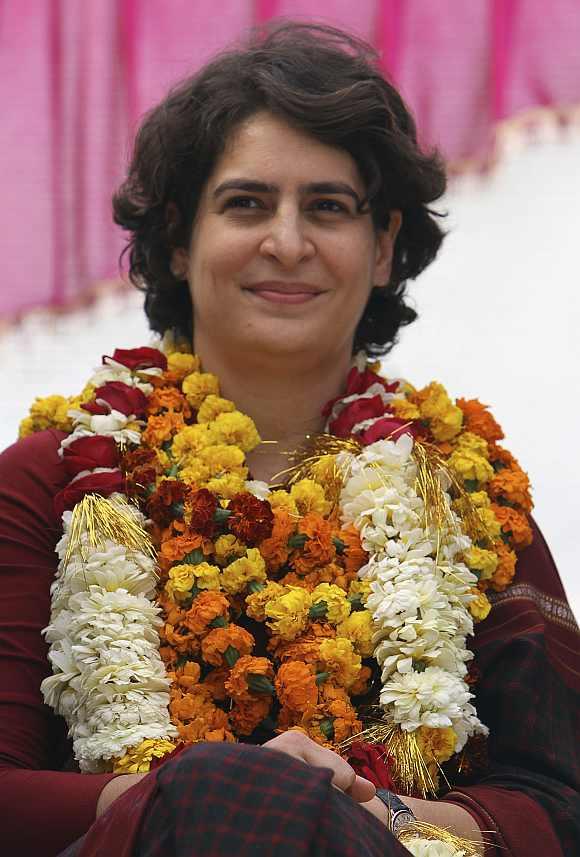 Priyanka Gandhi on Sunday said the central focus of her brother Rahul Gandhi's politics is not to become prime minister and the question does not arise at the moment.
Unfair to release convenient portions: Nair on ISRO report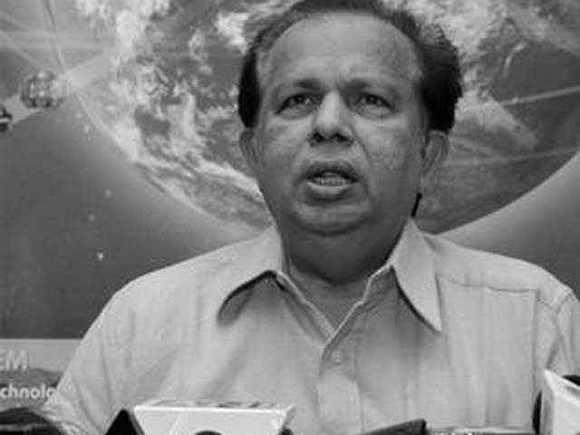 Picking holes in the high-level team report that indicted him in the Antrix-Devas deal, former Indian Space Research Organisation chief G Madhavan Nair on Sunday said it had "inconsistencies and inaccuracies" and attacked the Department of Space headed by his successor K Radhakrishnan for "cowardice" in releasing only "convenient portions".
Sonia ringmaster with whiplash, PM the lion: Swamy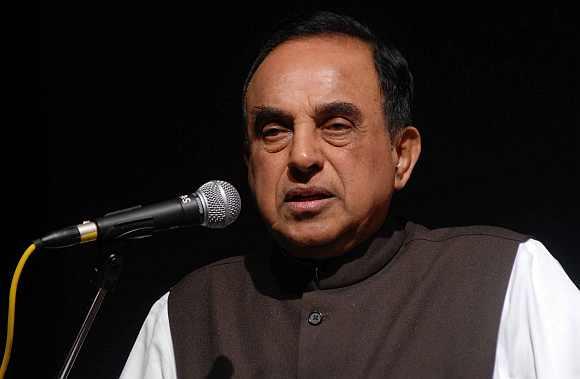 It's not for nothing that Dr Subramanian Swamy is called a maverick. And the maverick was at his best once again while speaking on the 2G scam and its implications in Mumbai, just a day after the trial court judge O P Saini dismissed his petition to make Home Minister P Chidambaram a co-accused with former disgraced telecom minister A Raja in the allocation of the scandal.
ISRO report indicts Nair, says lapses in Antrix-Devas deal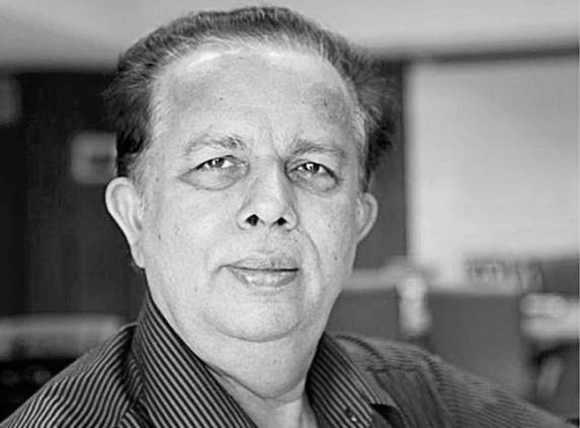 Former Indian Space Research Organisation chief G Madhavan Nair and three other senior scientists, who were barred from holding any government posts, have been indicted by the country's top space body-appointed committee for acts of commission in the Antrix-Devas deal.
February 04, 2012
People will not tolerate UPA government: Ramdev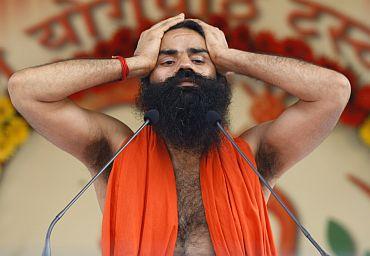 Yoga guru Baba Ramdev on Saturday said the United Progressive Alliance has lost its "moral authority" to continue in power after the Supreme Court cancelled 122 spectrum licences given to telecom operators and alleged that the Congress was after him since he started his campaign on black money issue.
Advani campaigns in Ayodhya, rakes up Ram Mandir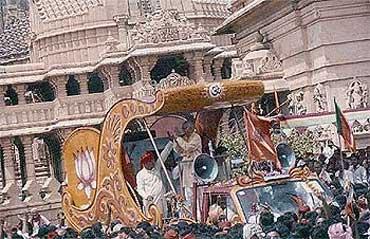 Raking up the Ayodhya issue, senior Bharatiya Janata Party leader L K Advani on Saturday said the aim of his life would be achieved the day a grand Ram temple was constructed in this holy city.
2G scam case verdict a DOUBLE bonus for UPA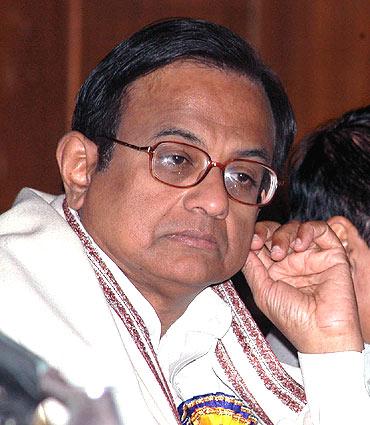 The court order dismissing Subramanian Swamy's petition against P Chidambaram is one more sign of the ruling Congress's stars starting to look up again, says
Kapil Sibal CANNOT count beyond zero, says Swamy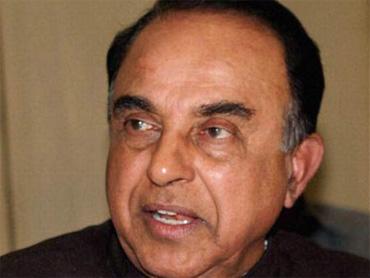 Refusing to give up his efforts to make Home Minister P Chidambaram a co-accused in 2G scam, Janata Party chief Subramanian Swamy on Saturday said he will move the Supreme Court within a month to challenge a Delhi court's order rejecting his plea as he has a "very, very strong case".
Verdict will NOT change govt's corrupt image: BJP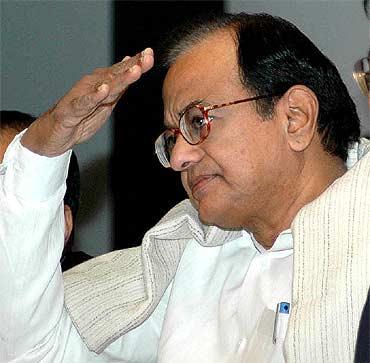 Notwithstanding the trial court's dismissal of the case against Home Minister P Chidambaram on the 2G spectrum issue, the Bharatiya Janata Party on Saturday said it would continue to target him and the government on the issue and await the decision of the higher courts in the matter.
WHY the court dismissed plea against Chidambaram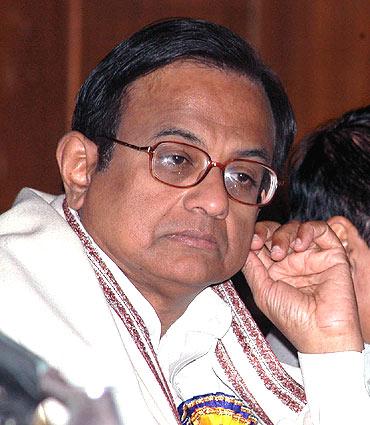 In a huge relief to Home Minister P Chidambaram and to the United Progressive Alliance government, a Delhi court on Saturday threw out a plea to make him an accused in the 2G case.
Court decision vindicates our stand on Chidambaram: Govt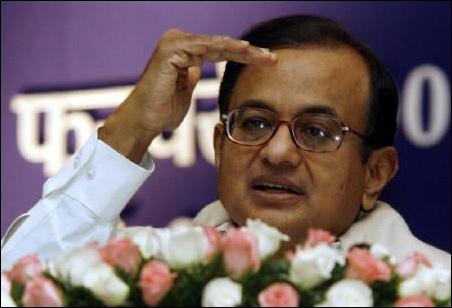 Government on Saturday hailed the verdict of Delhi court dismissing a plea to make Home Minister P Chidambaram an accused in the 2G case, saying it vindicates its stand and also of the Congress party.
Relief for Chidambaram, court dismisses Swamy's plea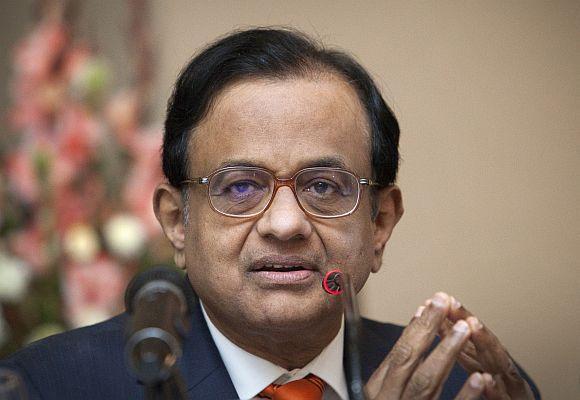 In a huge relief for Union Home Minister Palaniappan Chidambaram, a special Central Bureau of Investigation court on Saturday dismissed a petition by Janata Party President Dr Subramanian Swamy seeking to make Chidambaram a co-accused in the 2G spectrum case.
India-China: Need for a two-pronged policy
If Indian concerns are not understood and appreciated by China, and if attempts are not made to address them, the relations could take a turn for the worse in the medium and long-term, says strategic expert .
Bollywood's slapgate and new trailers
Bollywood's slapgate and some new trailers
SC to decide Chidambaram's fate today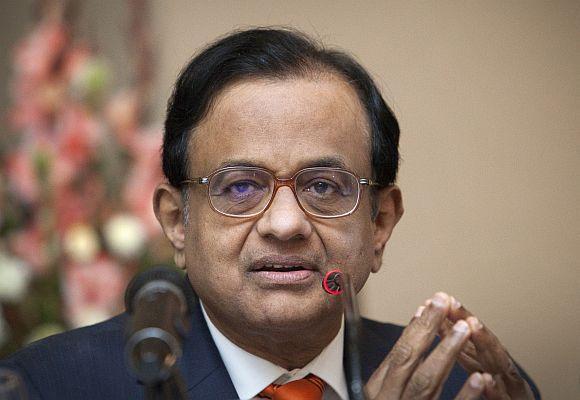 The suspense over Home Minister P Chidambaram's alleged role in the 2G scam is likely to be over by Saturday when a Delhi court would decide the plea of Janata Party chief Subramanian Swamy to make him an accused in the case.
Is JuD chief Hafiz Saeed joining Pak politics?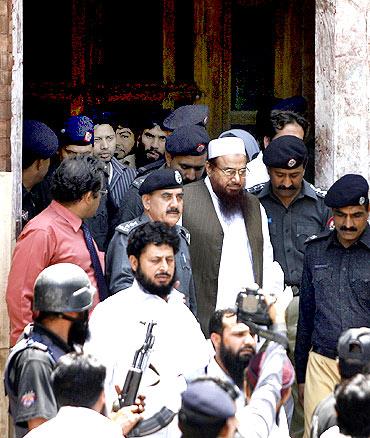 The Indian government sees the hand of Pakistan army behind possibility of popping up, on the political platform, of Hafiz Muhammad Saeed, chief, Jamaat-ud-Dawah, which is considered the front of terrorist organisation Lashkar-e-Tayiba. Sheela Bhatt reports.
February 03, 2012
Rise of the Gen X neta in Uttar Pradesh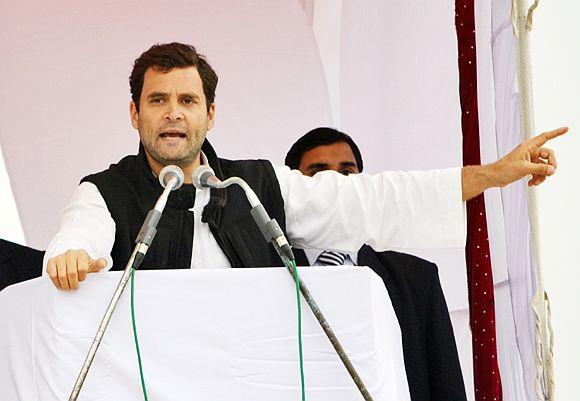 A new crop of politicians is redefining the dynamics of politics in Uttar Pradesh. Neerja Chowdhury analyses the mood change in the poll-bound state.
Spirituality is the inner technology: Sri Sri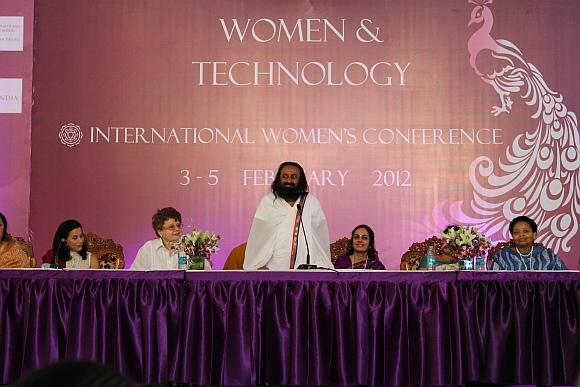 Women from 55 countries begin deliberations at the 5th International Women's Conference.
Pak SC WILL charge Gilani with contempt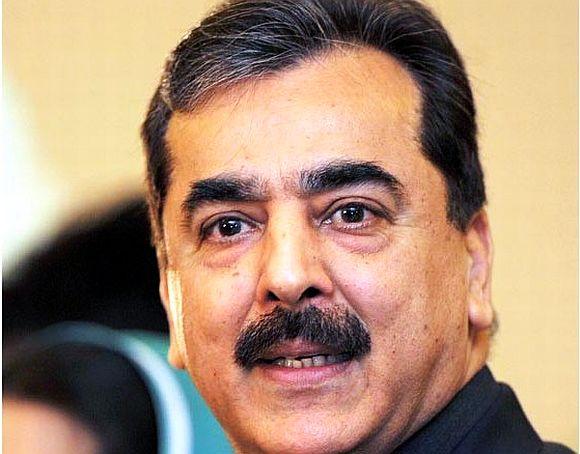 Just when the political skies in Islamabad were clearing, the Supreme Court of Pakistan has formally charged Prime Minister Syed Yousfa Raza Gilani with Contempt of Court and has summoned him once more on February 13 to frame charges against him. Amir Mir reports.
2G verdict won't impact UPA electorally, says Pawar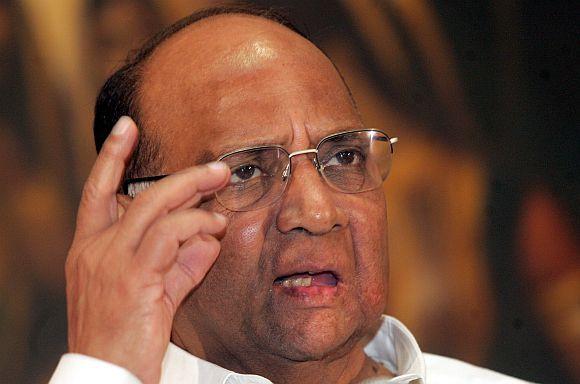 Union Agriculture Minister and Nationalist Congress Party chief Sharad Pawar on Friday came out in strong defence of Prime Minister Manmohan Singh saying that the Supreme Court verdict cancelling 2G licenses was not an indictment of the government.
PHOTOS: Jesus Christ with Marx, Lenin at CPI-M show!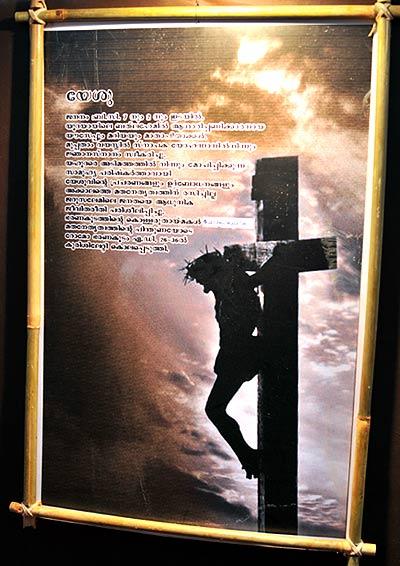 Display of a painting of Jesus Christ -- along with icons of Communism like Karl Marx, Lenin and Che Guevara at an exhibition organisation by the Communist Party of India - Marxist in Thiruvananthapuram -- has sparked a debate with sections of the Catholic Church seeing it as an attempt to win the support of its believers.
Whatever the challenge, we will overcome it: PM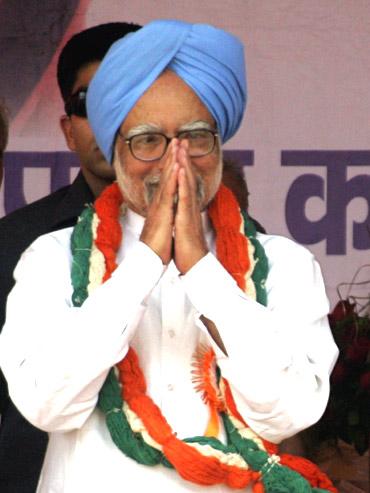 Amid continued attack on the government over corruption, Prime Minister Manmohan Singh on Friday acknowledged that the efforts to ensure transparency, accountability and probity in public life would take a long time.
Probing 'Hindu terror' cases: Why NIA remains clueless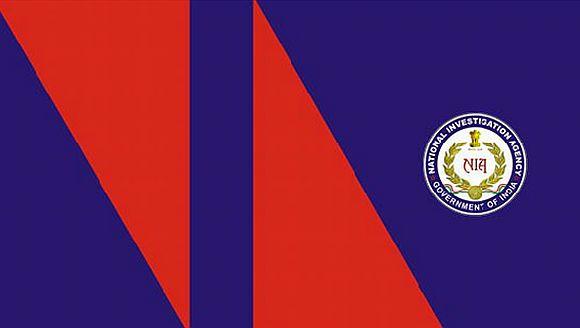 Despite leads, NIA have failed to achieve any breakthrough in the 'Hindu terror' cases. tells you why.
IMAGES: Train mishap in Assam kills 3, injures 50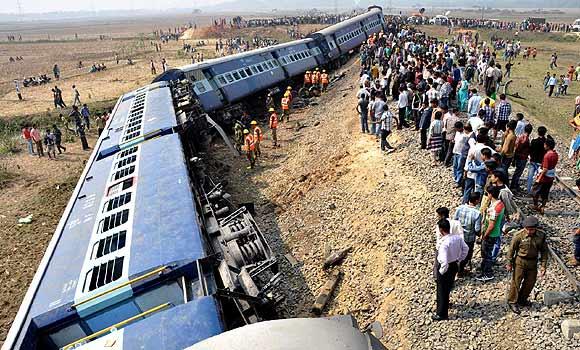 Three persons were killed and over 50 injured when a passenger train derailed after hitting an earth-cutting vehicle at an unmanned railway crossing in Assam's Kamrup (Rural) district on Friday
SC verdict: Dr Singh, his Cabinet stand DISCREDITED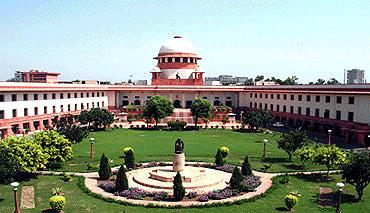 The only way of making the government and the Congress pay a price for their established misdeeds is by making this an electoral issue, says B Raman
Priyanka on UP campaign trail, says public fed up of Maya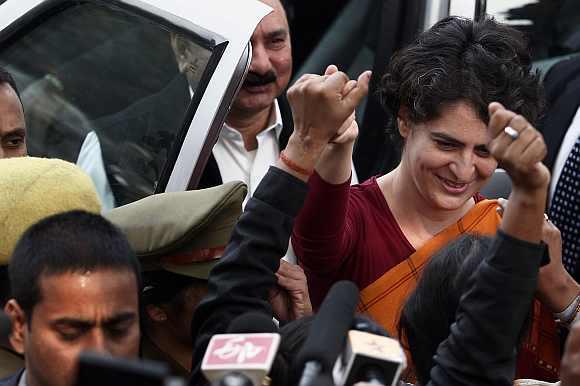 Hitting the campaign trail in Uttar Pradesh, Congress' star campaigner Priyanka Gandhi on Friday asked the electorate to realise the strength of their vote and exercise their franchise for a change in the state where politics over the last 22 years has become totally "religion and caste-based".
Army chief age row: SC defers case till Feb 10, slams govt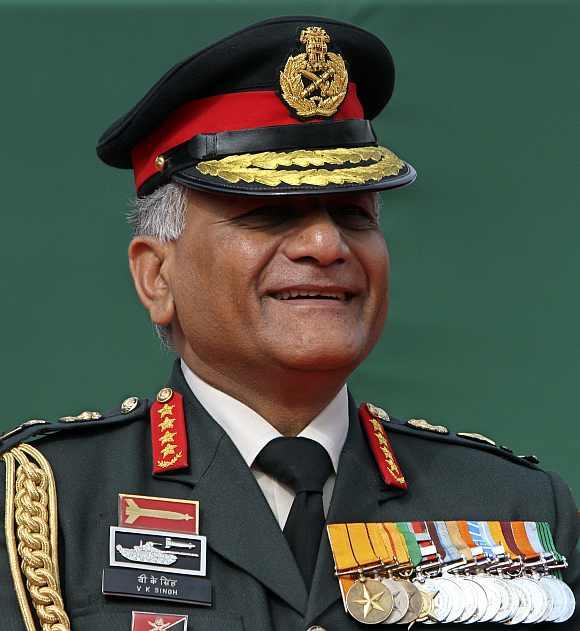 Indian Army Chief Gen V K Singh seems to have won the first round in the legal battle on the age row with the Supreme Court on Friday saying the manner in which his statutory complaint was rejected by the government "appears to be vitiated".
PIC: Ice, ice EVERYWHERE at minus 30 deg Celsius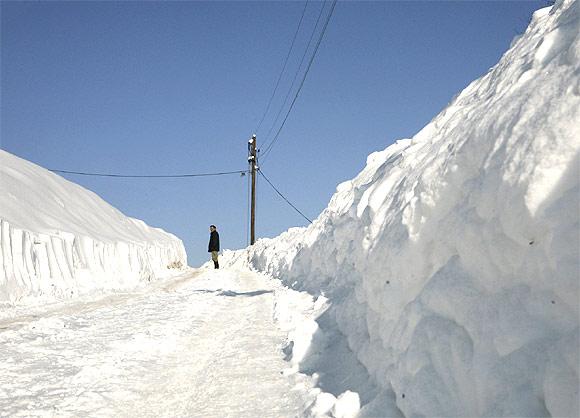 Nearly 11,000 villagers have been trapped and several homeless people killed after heavy snowfall hit Serbia's mountainous regions, according to media reports.
Indo-Canadian businessman claims he bribed Praful Patel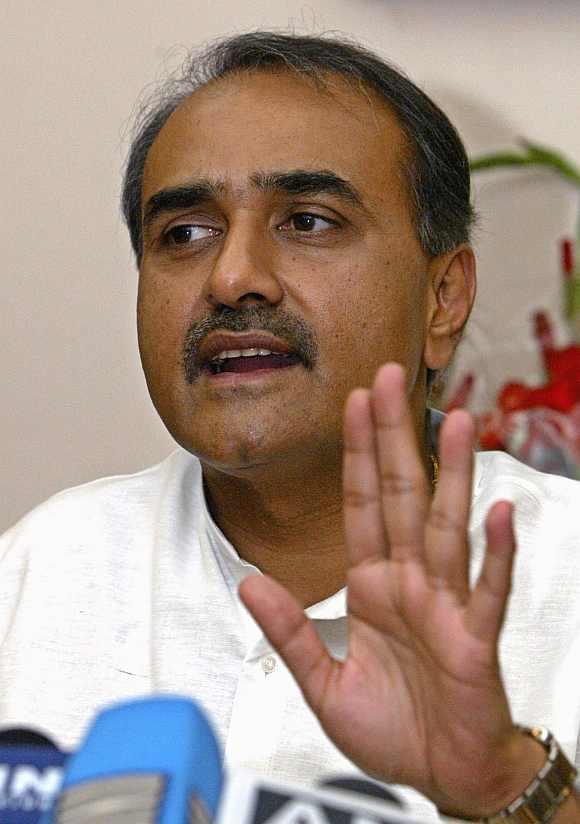 Nazir Karigar, 64, who claimed he paid the bribe to supply a facial-recognition security system to Air India has reportedly been charged by the Royal Canadian Mounted Police under the Corruption of Foreign Public Officials Act, a law that prohibits the payment of bribes abroad
Ad brands Chinese as 'locusts' in HK; sparks anger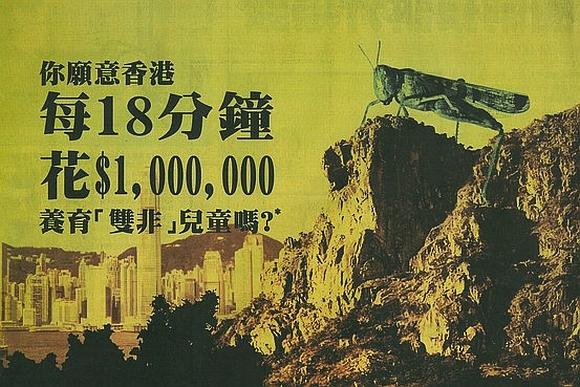 A controversial advertisement in a Hong Kong daily branding Chinese as "locusts" has evoked angry reactions in China amid growing resentment among people in the island city over rising mainland influence.
PIX: Egypt erupts in rage after football violence kills 74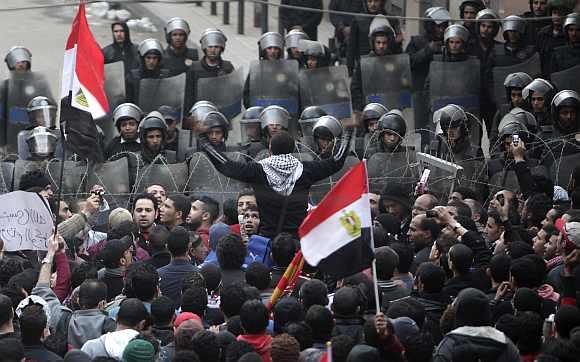 Egypt's worst soccer violence claimed at least 74 lives in the northern city of Port Said, plunging the nation into rage and prompting protests and clashes with the police in Cairo.
IN PICS: Sun 'punches' earth with powerful radiation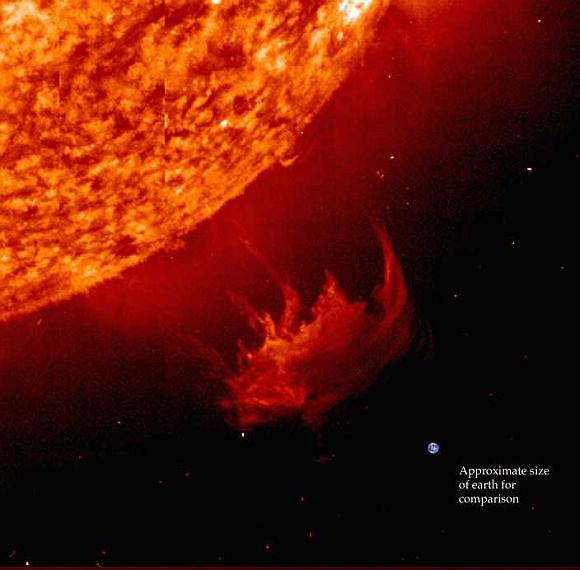 A strong follow-up solar flare, which cropped up on Friday, just days after the Sun launched the biggest coronal mass ejection seen in almost a decade, delivered a powerful radiation punch to Earth's magnetic field even though it was targetted away from our planet, a new study including Indian origin scientist has revealed.
February 02, 2012
'Chidambaram's role as ex-FM needs to be fully probed'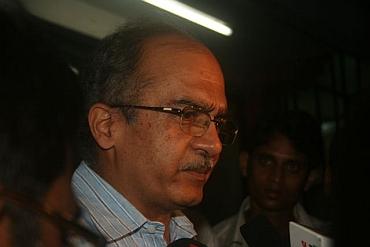 Advocate Prashan Bhushan talked exclusively to Sheela Bhatt on the trend-setting judgment.
Why India must be prepared to face China militarily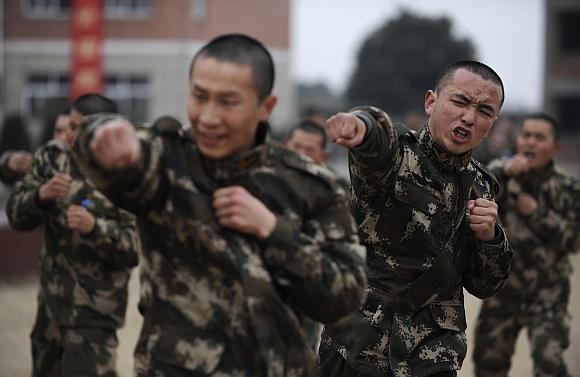 Much confusion and controversy has been caused by the wishful thinking that somehow the rise of China as a superpower will be peaceful, says Colonel (retd) Anil A Athale, while pointing to several reasons why China may not be averse to inflicting a military rebuke to India.
Oust Maya govt like British rule: Rahul to Meerut voters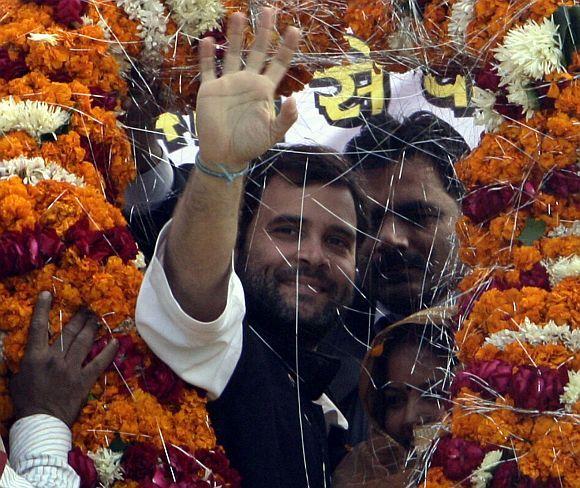 Congress general secretary Rahul Gandhi on Thursday recalled history and asked the people in Meerut to oust the Mayawati government in Uttar Pradesh the way they had once freed the country from the yoke of the British rule.
Govt's 2G justification: 'We just followed NDA policy'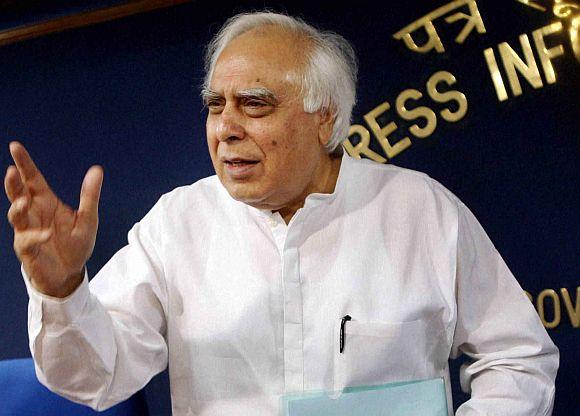 Dismissing the view that the Supreme Court's judgement cancelling 122 2G licences was an indictment, Telecom Minister Kapil Sibal on Thursday said that the government will move forward in the issue after regulator TRAI make its recommendations.
2G case: 'PM is duty bound to break his silence'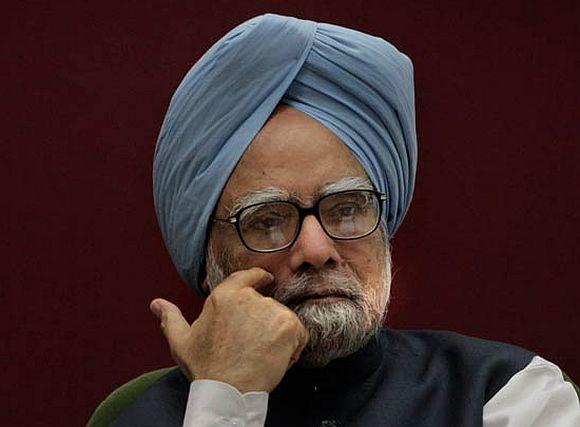 The Communist Party of India-Marxist on Thursday said that the Supreme Court order cancelling the 2G spectrum licences is a "strong indictment" of the government and asked Prime Minister Manmohan Singh to take a call on its fallout as it has exposed the "bluff" on the UPA-II's claims.
Why many Muslim youngsters are maintaining a diary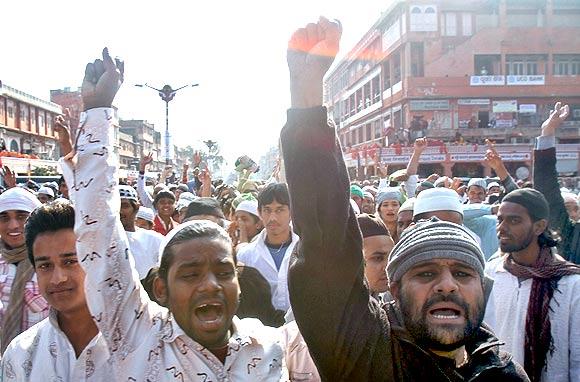 In an interview with rediff.com's , Trideep Pais says that most of the youngsters he has dealt with have started carrying a diary in which they write down what they do through the day so that it can be used as an alibi if they get into trouble with the police.
'Jayalalithaa treats allies as subservient, not equals'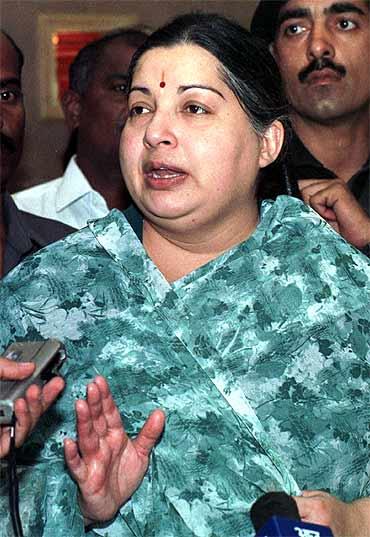 A fiery verbal exchange between Desiya Murpokku Dravida Kazhagam leader Vijayakanth and Chief Minister J Jayalalithaa in the Tamil Nadu assembly on Wednesday resulted in the DMDK being evicted. Rediff.com's talks to analysts and politicians to find out what impact it would have on the political situation in Tamil Nadu.
2G scam: 'Chidambaram has no right to look away'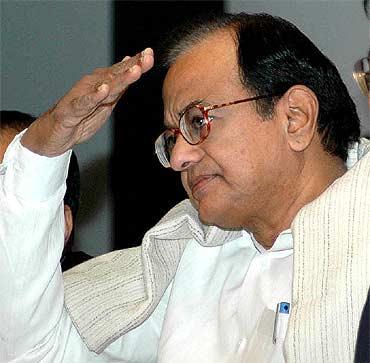 With the Supreme Court leaving it to the trial court to decide on the probe against Home Minister P Chidambaram in 2G case, the Bharatiya Janata Party on Thursday demanded his resignation till the matter is settled. "He (Chidambaram) is fully involved in the entire scam and he has two days' reprieve," said a BJP leader.
2G scam: SC grants reprieve to Chidambaram for 2 weeks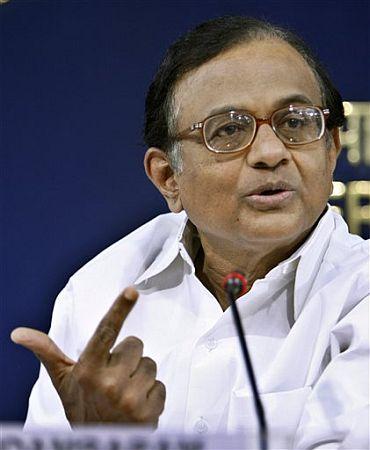 The Supreme Court will on Thursday pronounce its judgments on the petitions seeking a direction for a probe into the alleged role of Home Minister P Chidambaram in the 2G spectrum scam. It will also pronounce its verdict on ther cancellation of 122 radiowave licences granted during the tenure of A Raja as telecom minister.
INCREDIBLE PHOTOS: When rediff readers took up the camera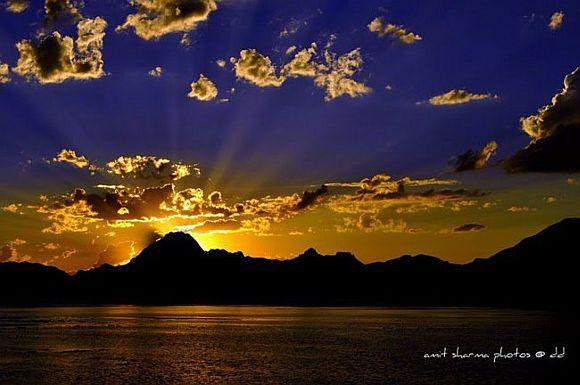 We had asked our readers to share with us their photography skills. We received an overwhelming number of responses, some of which are being showcased here.
Danger to Pakistan has been averted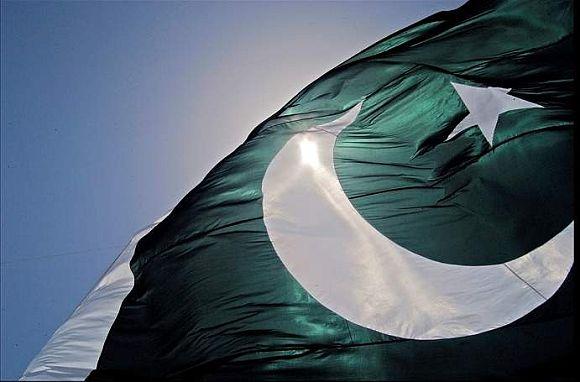 Pakistan President Asif Ali Zardari and the United States have reasons to be gratified by the turn of events in the country with regard to the memogate scandal. B Raman analyses
It is risky to be born a girl in India: UN Report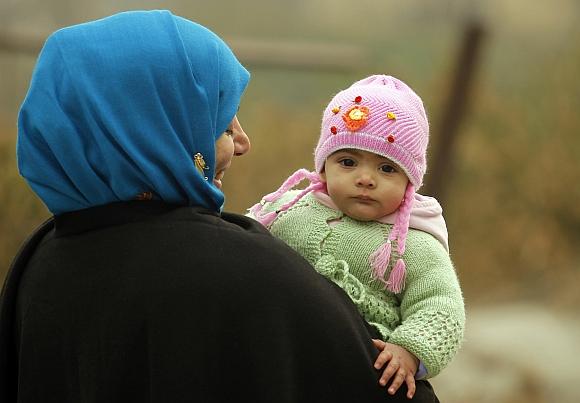 According to newly-released data by the United Nations, India is the most dangerous place in the world for a girl child. According to the report, a girl child aged between 1-5 years is 75 per cent more likely to die than a boy of the same age.
February 01, 2012
'What was the Congress doing in UP for 40 years?'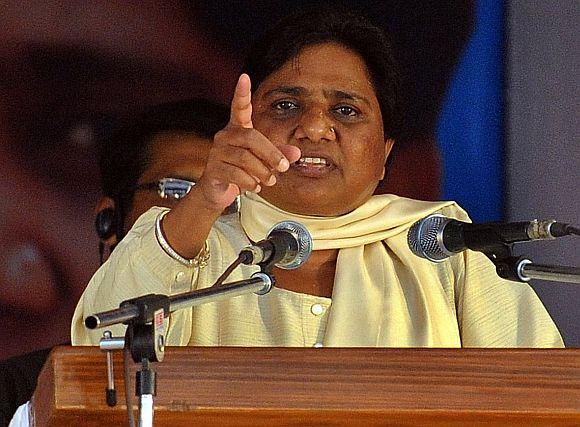 Launching her party's election campaign in a poll-bound Uttar Pradesh, Bahujan Samaj Party supremo and Uttar Pradesh Chief Minister Mayawati on Wednesday trained her guns more pointedly towards the Congress party, blaming it for anything and everything that she could not deliver to the masses during her five years rule over India s most populous state. Sharat Pradhan reports.
India's most wanted terrorist to join Pak politics?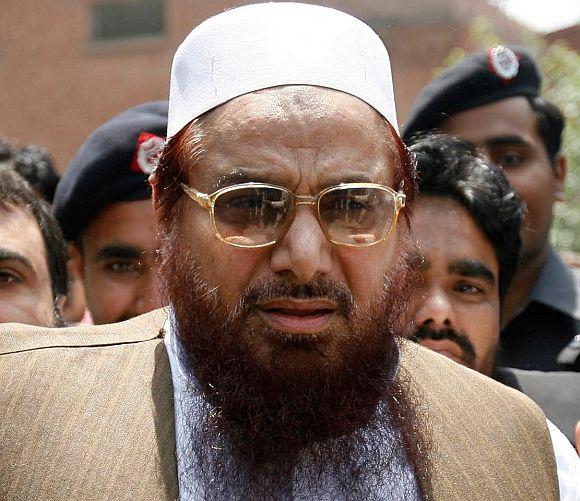 Jamaat-ud-Dawah chief Hafiz Muhammad Saeed, blamed for the 2008 Mumbai terror attacks, has kept the guessing game on about his reported political ambitions.
Trashing India's honour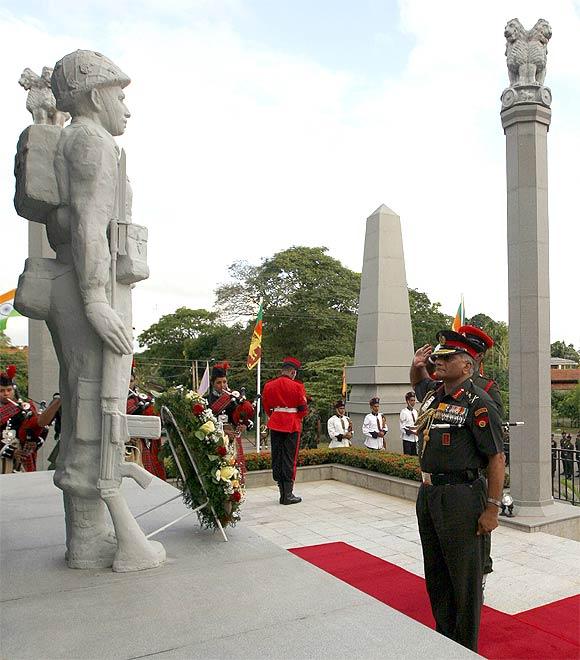 What kind of a nation have we become where the commanders of the country's armed forces and satellite mission are trashed without a whimper, asks .
Sonia kicks off campaign in UP, says Maya cheating people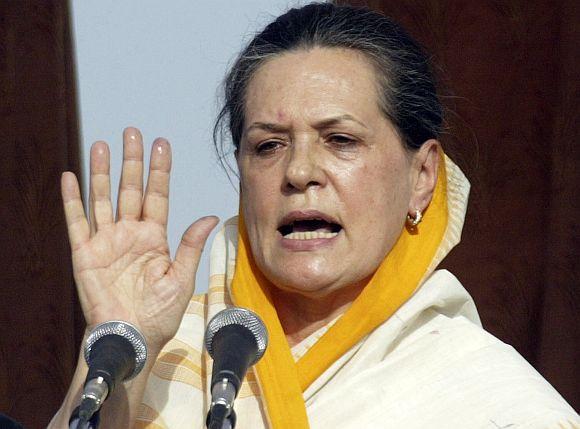 Kicking off her election campaign in Uttar Pradesh, Congress President Sonia Gandhi on Wednesday attacked Chief Minister Mayawati for dismissing her ministers on election eve and asked whether this has cleansed her government.
Baby Falak fighting grim battle, next 48 hours crucial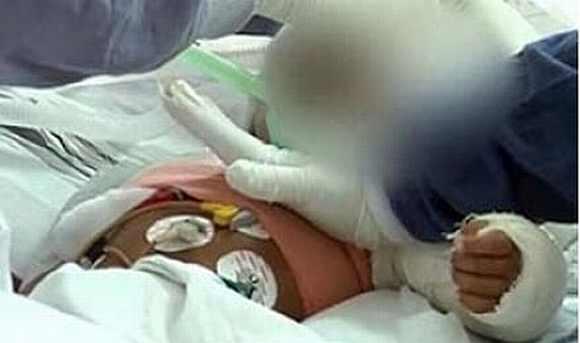 Two-year-old Falak, who was brought to a hospital in a battered condition, is fighting a grim battle for life as her has been affected by an infection, an All India Institute of Medical Sciences doctor said on Wednesday.
PHOTOS: 34-km-wide asteroid flies past earth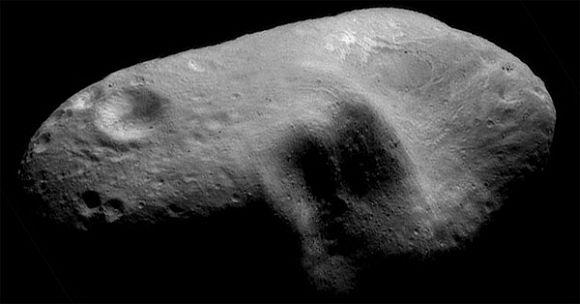 -km-wide Eros, the second largest near-earth asteroid, had a fly by of earth and can now be seen in the constellations Leo, Sextans and Hydra.
Modi need not depose in Godhra riots case: Gujarat HC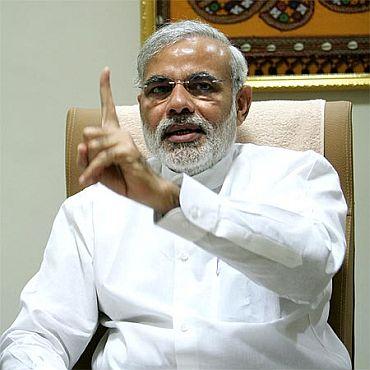 In a relief to Narendra Modi, the Gujarat high court on Wednesday rejected a petition seeking directions to the Nanavati Commission to summon the state chief minister for questioning in connection with the 2002 riots.
Indian Army preparing for limited war with China: US intel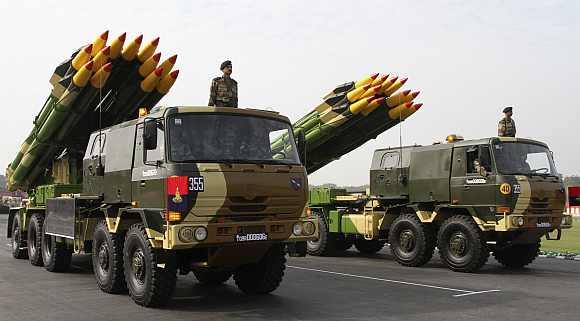 Noting that India is increasingly getting concerned about China's posture on its border, a top United States intelligence official said on Wednesday that the Indian Army is strengthening itself for a "limited conflict" with China.
Rajiv leader of hearts, Pranab like brother: Mamata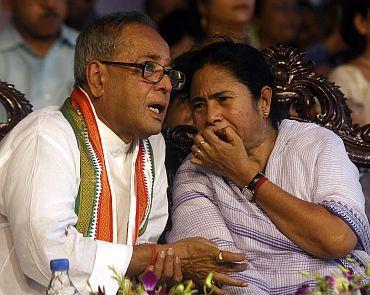 Although she felt "betrayed" by the Congress leadership many a time, West Bengal Chief Minister Mamata Banerjee describes the late Rajiv Gandhi as "the leader of our hearts" and Pranab Mukherjee as her brother.
'Pakistan walks both sides of the street on war on terror'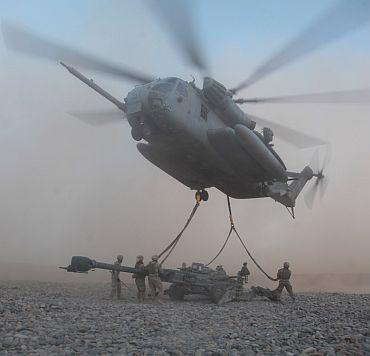 Senator Saxby Chambliss, member on the Senate Select Intelligence Committee asked America's top intelligence chief how any reconciliation with the Taliban was possible considering the group was resilient and continued to enjoy sanctuary in Pakistan. reports.
AMRI fire: Indian doctors want to remain 'untouchable'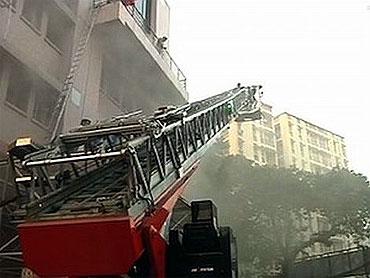 Members of the medical community and the powerful lobby of the Indian Medical Association have erupted in violent protests following the arrest of two of their senior colleagues in connection with the devastating AMRI fire, points out Dr Kunal Saha
Obama to make US something we won't recognise: Romney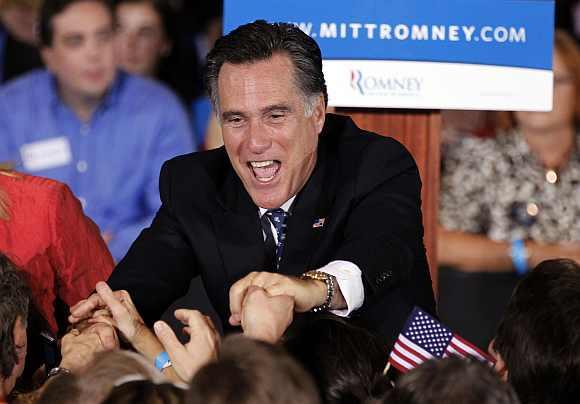 Leading Republican presidential candidate Mitt Romney on Wednesday accused United States President Barack Obama of adopting a foreign policy of appeasement and apology.
US polls: Romney scores big victory with Florida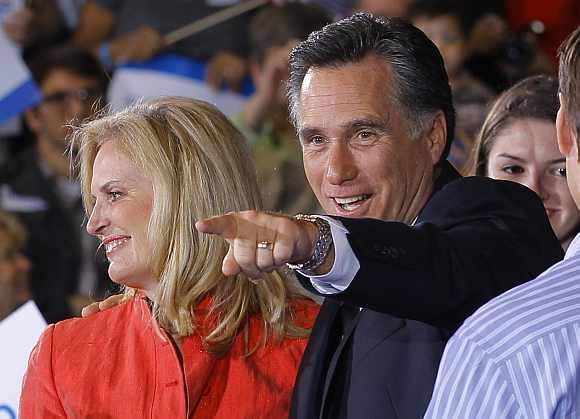 Former Massachusetts governor Mitt Romney has won the Republican primary in Florida, defeating Newt Gingrich. The victory has brought him closer to bagging the Republican nomination to challenge the incumbent, Barack Obama, in November presidential elections.
PHOTOS: Lord Shiva at Hungary's gold museum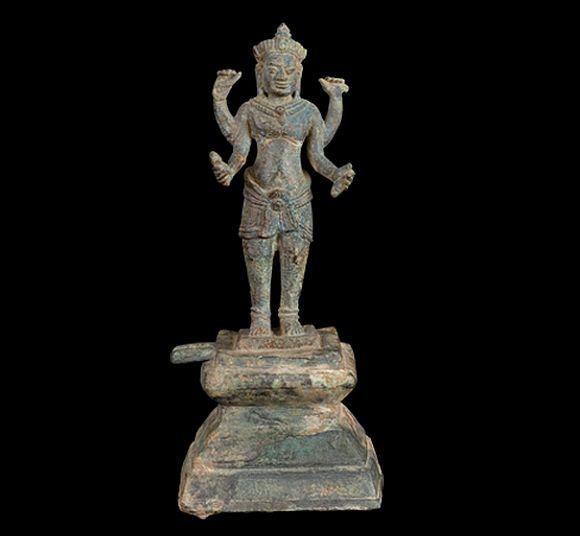 Most of the artefacts at this museum are reportedly of gold and go as far back as the prehistoric times and come from 11 countries. Besides Shiva, its collection also includes Lord Ganesha from the Indonesian Archipelago.
Is India on the right flight path with Rafale?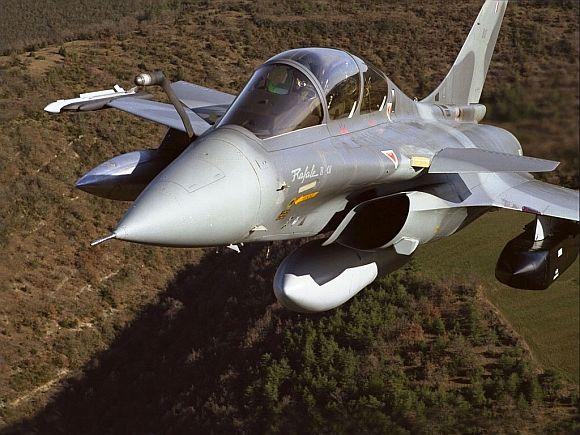 Ending months of speculation, India has finally selected Rafale as the best aircraft tailor-made to meet its requirements for at least the next decade and replace its ageing fleet of MiGs. But is it what India needs now to safeguard its skies?
Archives
January 2012
|
December 2011
|
November 2011
|
October 2011
|
September 2011
|
August 2011
|
July 2011
|
June 2011
|
May 2011
|
April 2011
|
March 2011
|
February 2011
|
January 2011
|
December 2010
|
November 2010
|
October 2010
|
Sepetember 2010
|
August 2010
|
July 2010
|
Jun 2010
|
May 2010
|
April 2010
|
March 2010
|
February 2010