December 31, 2011
Digvijaya Singh wishes Anna Hazare a 'very happy new year'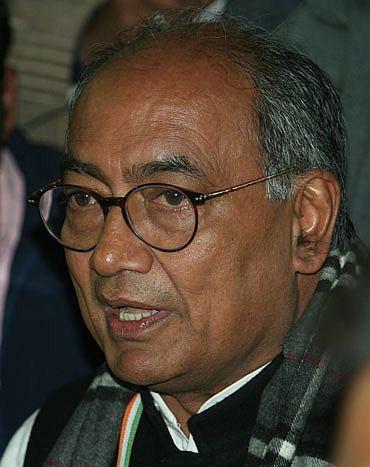 Congress leader Digvijaya Singh on Saturday claimed that he has wished activist Anna Hazare a very happy new year and also wishes him a long life.Singh has repeatedly hit headlines this year for making uncharitable comments about Hazare and his aides.
2011 was a very DIFFICULT year: PM tells India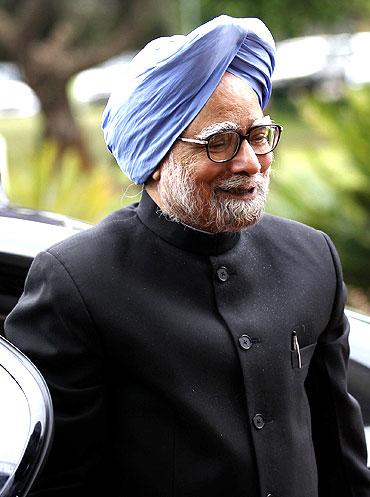 In his New Year message to the nation on Saturday, Prime Minister Manmohan Singh admitted that 2011 was indeed a "very difficult year", but added that he would like to "focus instead on the challenges of the future, so that we can all work together to overcome them".
'For the UPA government, 2011 was annus horribilis'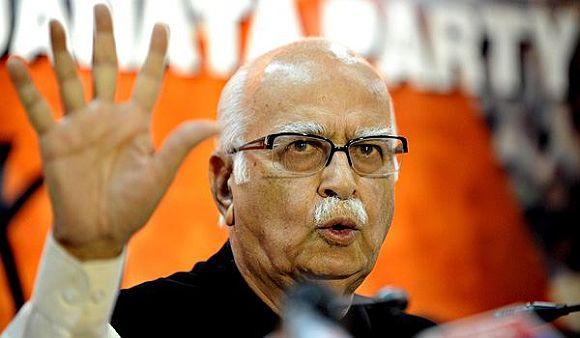 Bharatiya Janata Party leader L K Advani on Saturday hit out at Prime Minister Manmohan Singh for the Lokpal fiasco in Rajya Sabha, alleging that he had chosen "conspiratorial silence and acquiescence" while the government ran away from a vote on the Bill.
RECAP 2011: India in the year gone by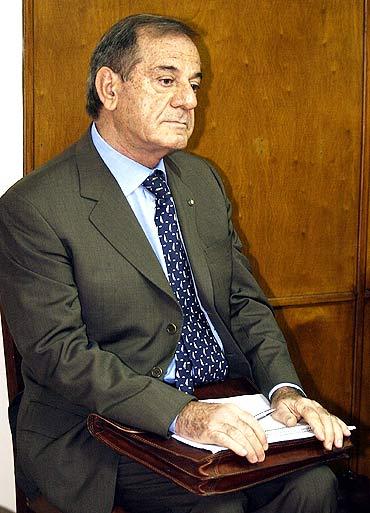 RECAP 2011: India in the year gone by.
The year 2011: Indian subcontinent in world focus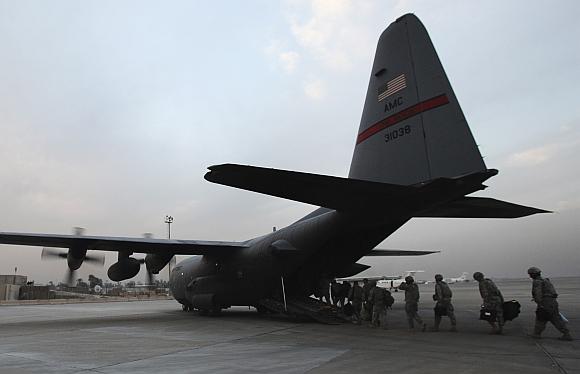 While the United States deals with India as an Indian Ocean and Pacific Ocean power, it deals with Pakistan and countries to the West as part of Middle East, says .
December 30, 2011
PM, Pranab choreographed events in Rajya Sabha on Lokpal: BJP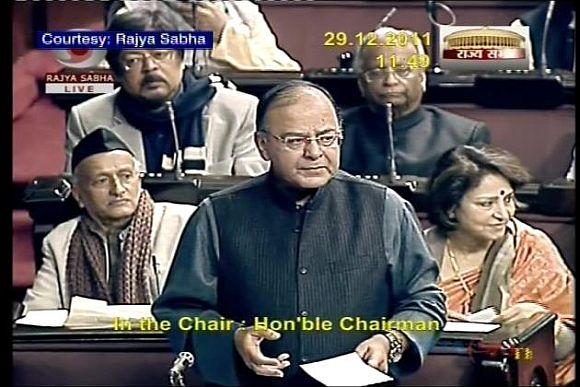 Bringing the prime minister in the line of fire, the Bharatiya Janata Party on Friday accused him and his ministers for the "choreographed disturbance" in the Rajya Sabha on the Lokpal issue and insisted that since the government wanted a weak ombudsman and lacked numbers, it ran away from a vote.
$920 million Russian 'hunk' handed over to Indian Navy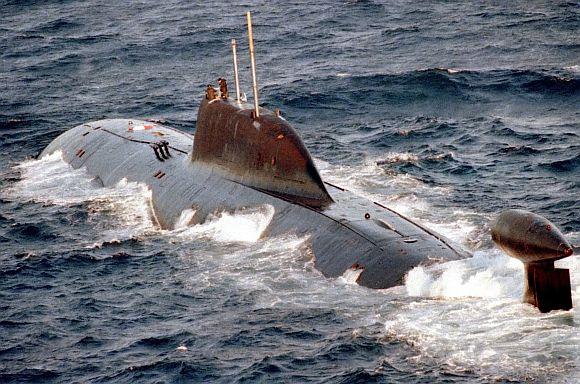 Russia has handed over the much-awaited nuclear-powered attack submarine Nerpa to India on a 10-year lease, boosting the Indian Navy's fire-power. The Akula-II class Nerpa nuclear submarine had recently finished sea trials.
No party wanted Lokpal Bill passed in Rajya Sabha: Hegde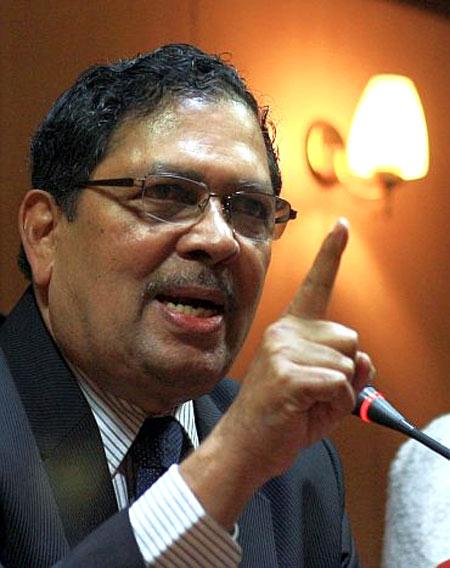 Team Anna member N Santosh Hegde on Friday blamed all political parties for non-passage of the Lokpal Bill in the Rajya Sabha, saying it was "choreographed by everybody".
Cyclone Thane lashes TN, Puducherry; 33 killed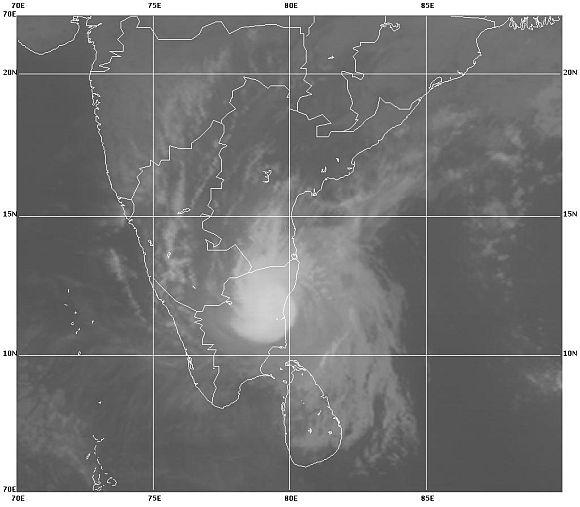 Severe cyclonic storm Thane on Friday claimed 33 lives as it hit the Tamil Nadu coast, leaving a trail of destruction and throwing life out of gear in Cuddalore district and the neighbouring Union Territory of Puducherry.
Beginning of the end of Congress-Mamata love-hate relationship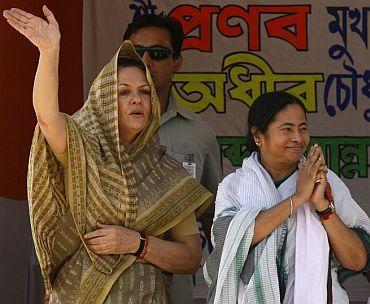 Mamata Banerjee's opposition to the Congress's Lokpal Bill was not a stand-alone event. Her unrelenting stand on FDI and other reform measures of the government are signs of a failing relationship, says .
Tamilians are SAFE in Kerala, Chandy assures Karunanidhi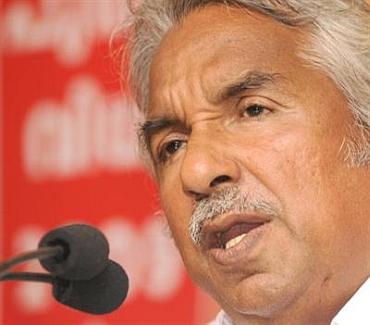 Kerala Chief Minister Oommen Chandy on Friday told DMK supremo M Karunanidhi that Tamilians living in Kerala are "totally safe" and that the apprehensions voiced by him in this regard in the wake of tension between the two states over the Mullaperiyar dam issue were "unfounded".
Congress-led govt SHOULD NOT get away with their sins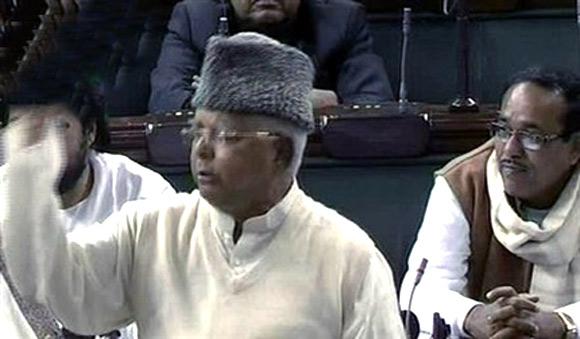 December 29, 2011, will go down in the history of Indian democracy as marking the acme of insincerity, ineptitude and infamy.
Is BBC's Jeremy Clarkson racist? Tell us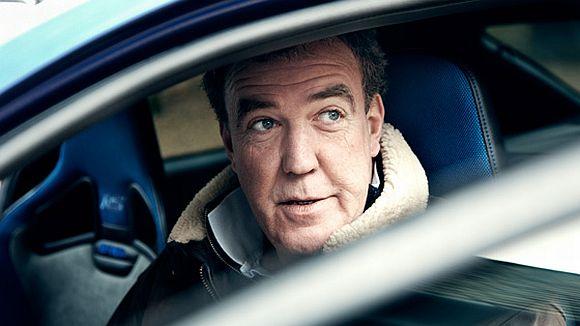 Controversial TV personality Jeremy Clarkson has once again been accused of racism after mocking Indian culture in a 'Top Gear' Christmas Special on BBC.
'It is an ugly scar in the history of Parliamentary democracy'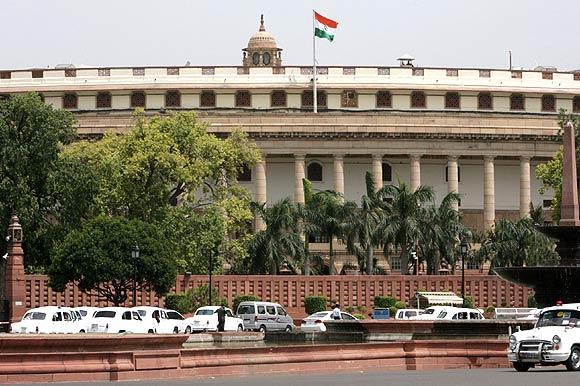 Constitutional experts were on Friday divided on who should be blamed for the fiasco over the Lokpal Bill in the Rajya Sabha, holding both the government and the Opposition responsible for leaving the historic legislation in limbo.Describing the high drama in the Upper House as unprecedented in the history of Parliament, former chief justice of India V N Khare said that the interest of the nation is taking a backseat.
We saw the worst, we CANNOT trust this govt: Team Anna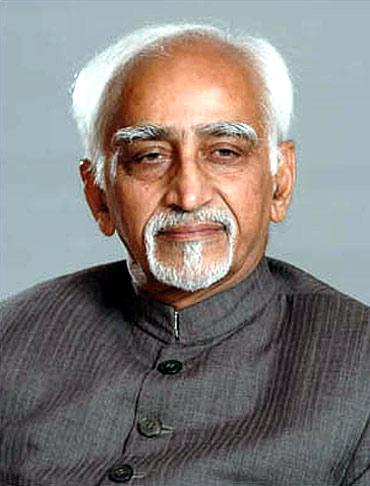 Team Anna member Kiran Bedi on Friday appeared to raise questions over Rajya Sabha Chairman Hamid Ansari's conduct during the debate on Lokpal Bill in the Upper House. "In everyone's life there come moments where one can rise above. This was one such moment last night for the chairman of Rajya Sabha to create history. Alas!" Bedi tweeted.
An open letter to Anna Hazare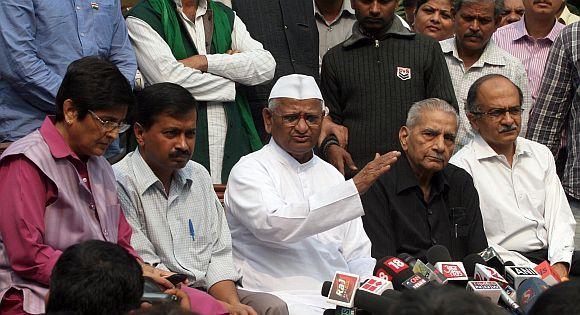 In an open letter to Team Anna, questions their obsession with the Lokpal Bill. Athale suggests the merger of existing anti-corruption wings of all departments and public enterprises with Lokpal instead of creating another huge army of clerks.
Longest kiss, tiny cat, most pierced... Wildest Records of 2011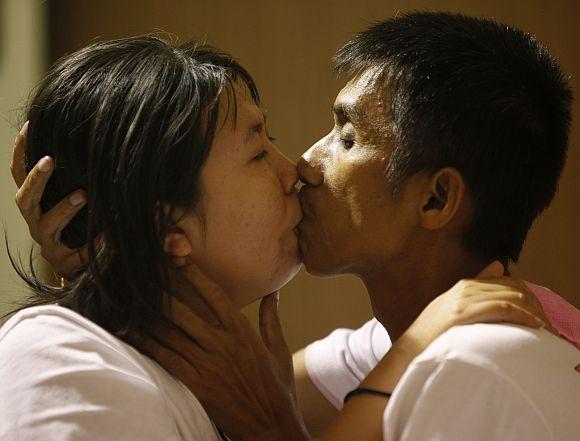 A collection of some of the most bizarre world records in the last one year
Bruised government promises Lokpal in Budget session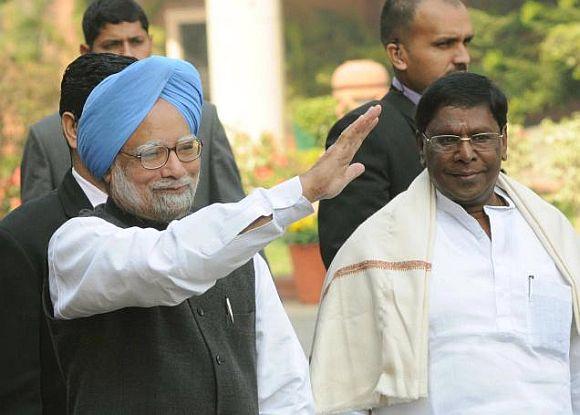 Putting up a brave front after it failed to muster the numbers in the Rajya Sabha, the United Progressive Alliance government on Friday said the Lokpal Bill will "definitely" be brought before the Rajya Sabha during the Budget session even as Congress leader Digvijay Singh defended the move saying extension of the House on Thursday night was not possible.
When the law took its own course in 2011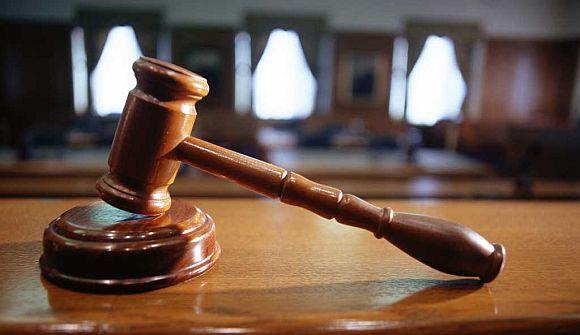 Several cases related to scams and terror incidents of yesteryears reached their logical conclusion in 2011 which saw the conviction of veteran politician Sukh Ram besides confirmation of death sentence of Lashkar-e-Tayiba terrorist Mohd Arif in the 2000 Red Fort attack case.
Cyclone Thane makes landfall in TN; 6 killed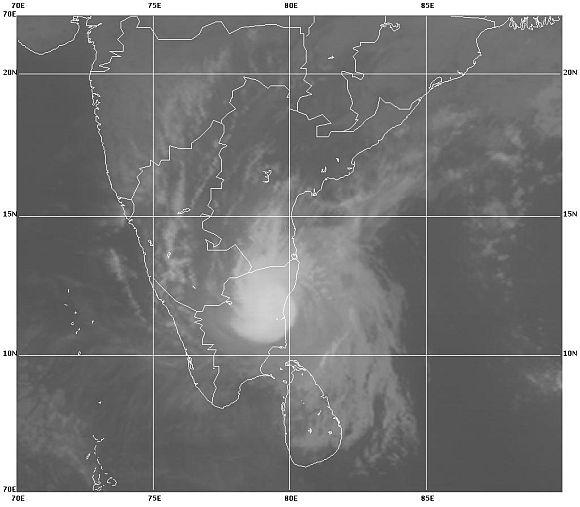 Severe cyclonic storm Thane on Friday lay centred very close to Puducherry and was likely to cross Tamil Nadu coast in a few hours and bring in 145 kmph of gale winds.
PART IV: Smashing PHOTOS of the YEAR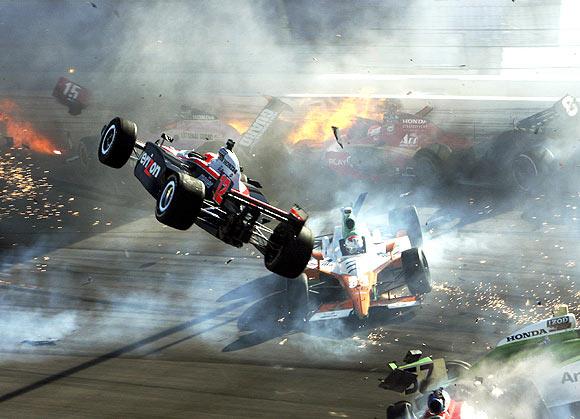 PART IV: Smashing PHOTOS of the YEAR
WHO said WHAT at the dramatic Rajya Sabha debate on Lokpal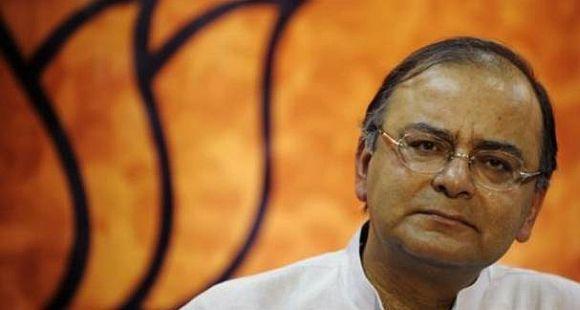 A compilation of quotes of those who participated in the debate on the Lokpal and Lokayukta Bill, 2011, in Rajya Sabha on Thursday
'Bhagavad Gita cannot be remotely interpreted as extremist'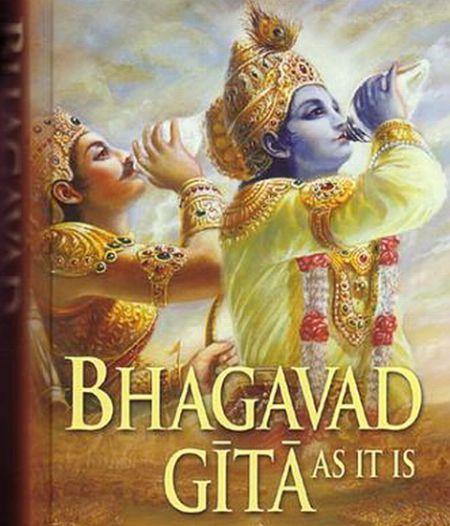 The Bhagavad Gita has lasted for centuries and will continue to last for centuries regardless of what a court in Siberia decides, says Bibek Debroy, who spoke to Rediff.com's on the controversy.
Indian Parliament proved Anna right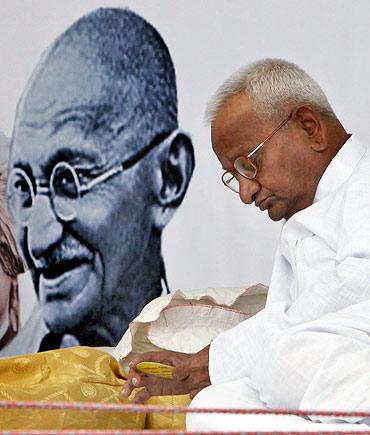 The Congress Party deserves no pity because it got caught in its own web of deceit. They created a product they did not want and ensured nobody bought it. reports.
December 29, 2011
IN PICS: Russian nuclear sub catches fire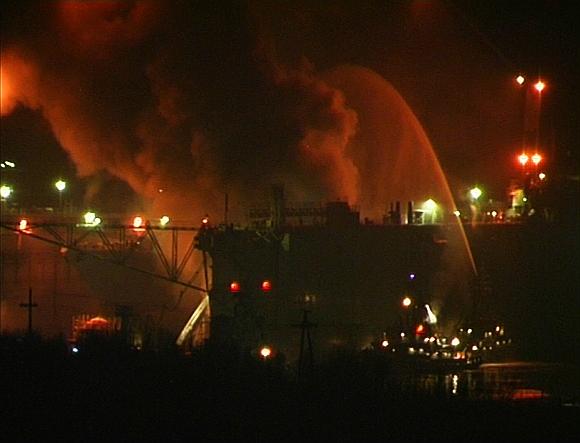 A raging fire engulfed a docked Russian nuclear submarine at an Arctic shipyard in northern Russia on Thursday. For now, officials have said there has been no radiation leak or injuries.
Jethmalani's black money remarks create flutter in RS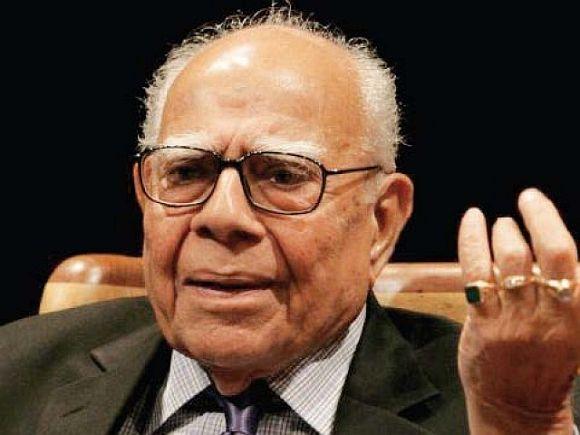 Noted advocate and Bharatiya Janata Party member Ram Jethmalani on Thursday created a flutter in the Rajya Sabha when he made certain remarks against persons having money stashed away in Swiss banks.
Why pass a completely USELESS bill, asks Team Anna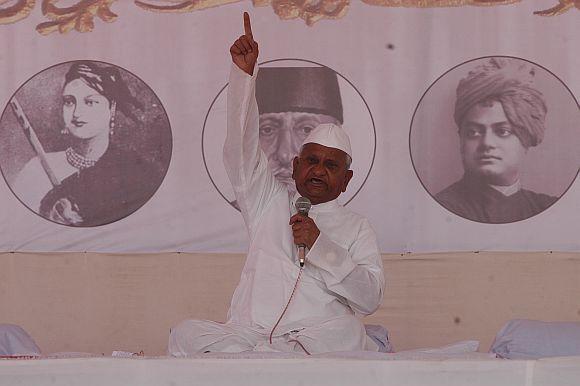 A day after Anna Hazare called off his agitations on Lokpal, Team Anna on Thursday admitted that his fast did not create the desired pressure on government and said there was no point in passing this "completely useless" bill.
Trinamool, CPI-M, DMK add to Congress's Lokpal woes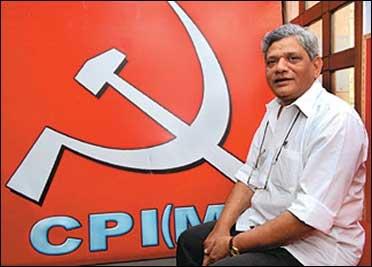 Urging the government not to enact a law against the interest of states, Communist Party of India - Marxist lawmaker Sitaram Yechury on Thursday accused the corporates of funding elections, and said that the graft cannot be tackled without including India Inc under the review of Lokpal.
Priyanka may campaign in Nehru-Gandhi bastions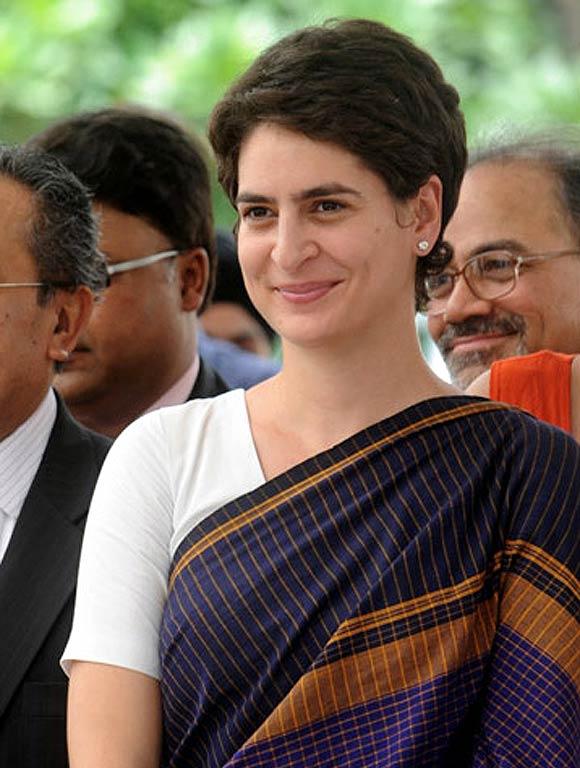 Priyanka Gandhi is likely to lead the Congress campaign in Amethi and Rae Bareli, the pocket-borough of the Nehru-Gandhi family, in the coming assembly elections in Uttar Pradesh.
If you don't want to pass Lokpal Bill, say so: Cong to BJP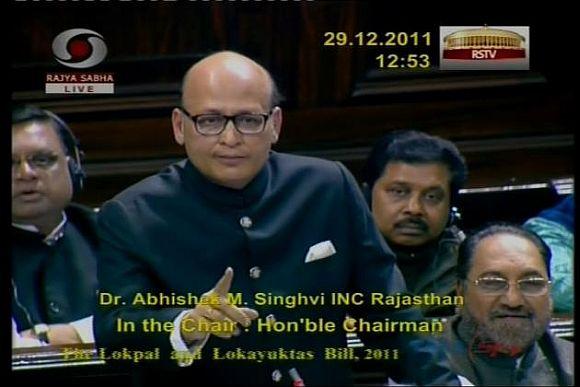 Criticising the Bharatiya Janata Party for opposing the constitutional status to the Lokpal, the ruling Congress party on Thursday accused the former of suffering from political amnesia, and said the Parliament has the right to make law of India.
BIG blow to govt: SP, RJD to vote against Lokpal; BSP undecided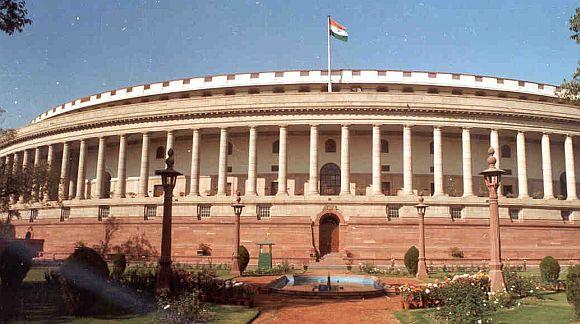 In the 243-member Rajya Sabha, Congress and its allies do not not have a majority with its number placed at 92 and needs the support of the MPs of these parties supporting the government from outside.
Arun Jaitley tears apart Lokpal Bill; calls it phoney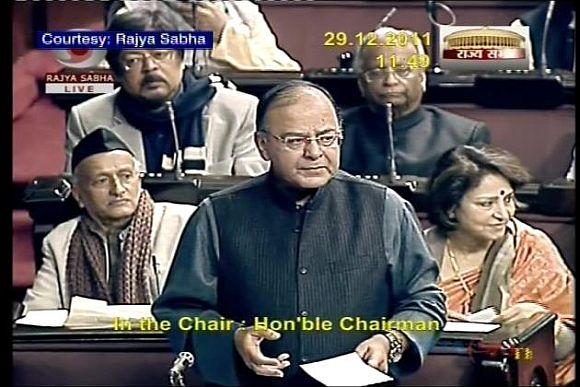 Opposing the United Progressive Alliance government's Lokpal Bill, Bharatiya Janata Party leader Arun Jaitley on Thursday said we do not want a weak and hollow law.
Trinamool MP Kalyan Banerjee threatens to resign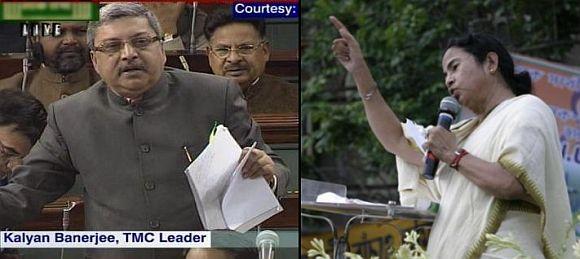 The debate over the Lokpal and Lokayuktas Bill, 2011, has caused an internal rift in the party, and Kalyan Banerjee is upset that some of his party leaders are questioning his stand over it.
Government goes in for Lokpal battle riding on hope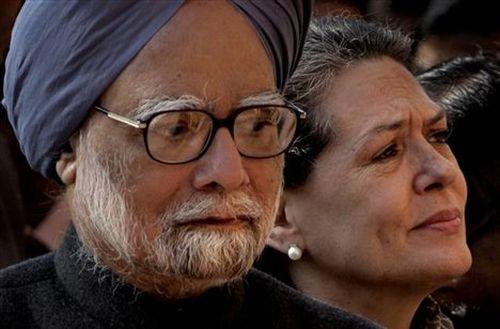 With uncertainty looming over the fate of the Lokpal Bill in Rajya Sabha, the United Progressive Alliance government on Thursday hoped that all allies will come around and help in its passage so that possibility of convening a Joint Session of Parliament does not arise.
Lokpal in crisis in Rajya Sabha; BJP vows to defeat Bill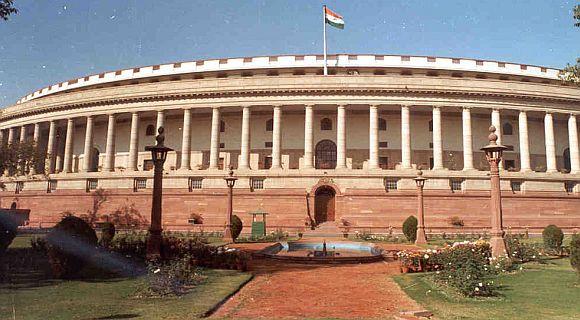 Uncertainty surrounds the passage of the Lokpal and whistleblowers' protection Bills in Rajya Sabha on Thursday.
December 28, 2011
Vignettes: Colour and candour at Anna's fast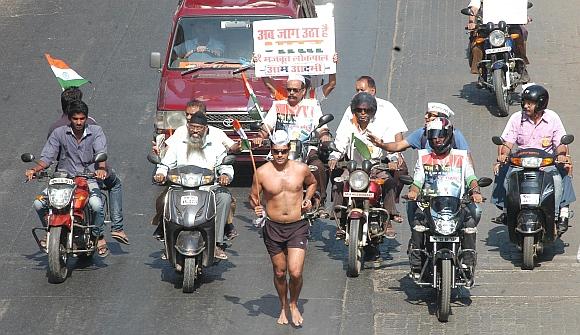 Anna Hazare on Wednesday called off his fast a day ahead of schedule and repeated his threat to campaign against Congress in the five poll-bound states for not brining a strong Lokpal.
Anna calls off fast, says Cong has cheated them the maximum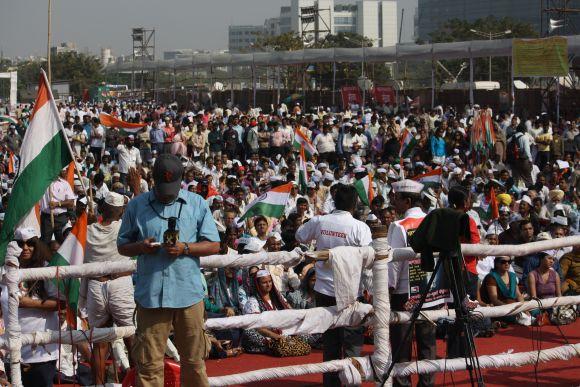 Smarting under poor response and bad health, Anna Hazare on Wednesday called off his fast a day ahead of schedule and repeated his threat to campaign against Congress in the five poll-bound states for not brining a strong Lokpal.
India to get Russian nuclear attack sub in days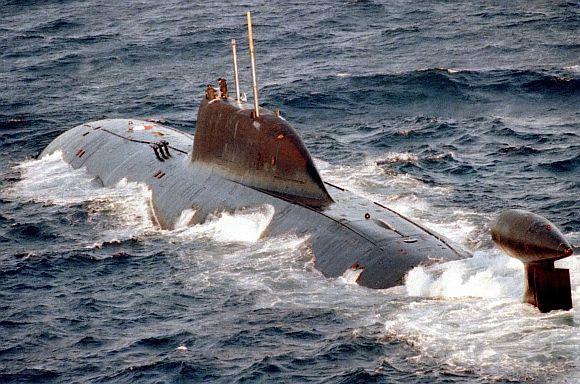 The Akula-II class Nerpa nuclear submarine has finished sea trials and is now ready to be leased to the Indian navy in the next few days, a Russian engineer said on Wednesday.
Anuj Bidve murder: Friends, family turn to Facebook for help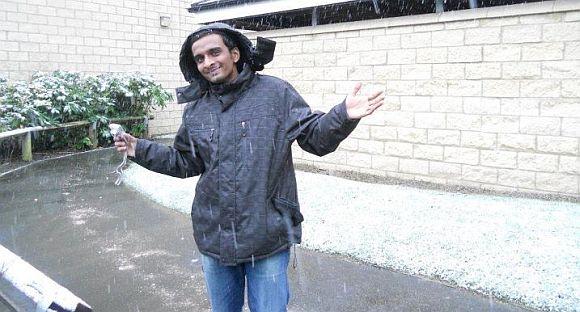 Almost 48 hours after Anuj Bidve's murder in Salford, Greater Manchester, his family is yet to find out a way to bring his body back to India as early as possible.
On Day 2, Anna Hazare's fast hardly has any crowd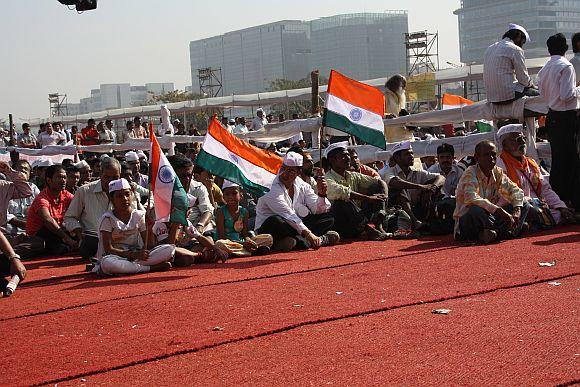 The second day of Anna Hazare's three-day long fast saw only a limited number of people at the MMRDA ground in Mumbai's Bandra-Kurla Complex locality on Wednesday.
Angry Sonia cracks the whip; seeks out absentee MPs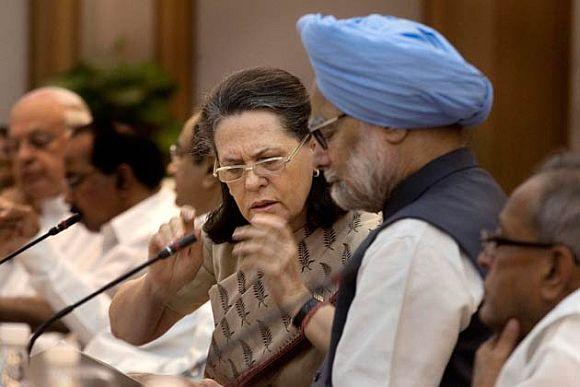 After the embarrassment in Lok Sabha, an angry Congress President Sonia Gandhi on Wednesday sought the list of party MPs who remained absent during voting on Constitution Amendment Bill on Lokpal amid moves to issue show cause notices to them.
'Bedi, Kejriwal pressuring Anna not to give up fast'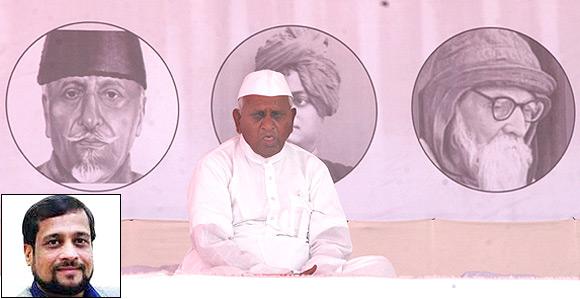 Nikhil Wagle, the editor-in-chief of the Marathi television news channel IBN Lokmat, on his meeting with Anna Hazare.
The present Lokpal Bill has no clarity: Justice Hegde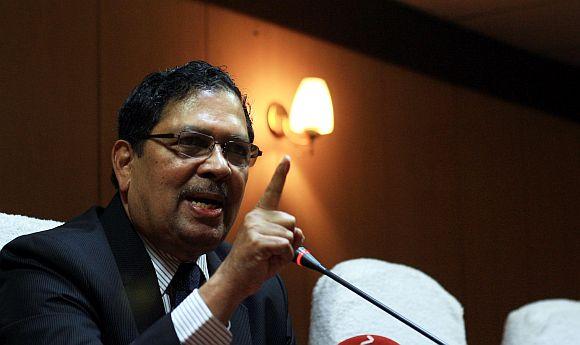 In the past two days, the nation has its eyes focused on the Lokpal issue. Although the crowd turnout for the latest round of protest has not been on expected lines, some members of Team Anna feel that the issue of fighting corruption has not lost its sheen. Rediff.com's talks to Justice Santosh Hegde, who was part of the drafting panel of the Lokpal Bill.
End fast NOW or risk kidney failure: Doctors tell Hazare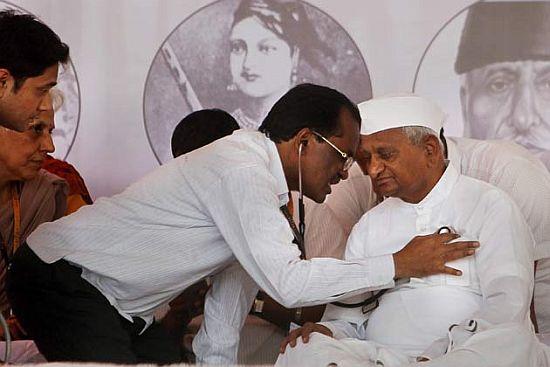 The 74-year-old activist's sodium and chloride levels have gone down and there are signs of dehydration but no congestion in chest or throat.
How one man rattled the ruling alliance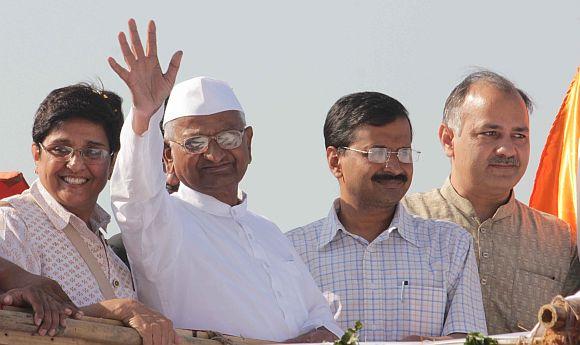 As Annus Horribilis ends with a whimper, the tantalising question is: In its 100th anniversary as the capital of colonial India, will Delhi become the graveyard of yet another dynasty, asks .
Gloomy day on the cards for government Lokpal bill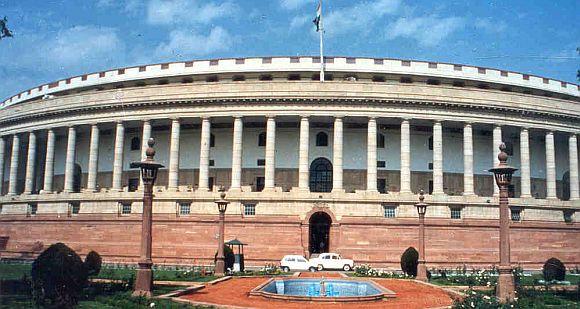 In the Upper House of Parliament, where the Lokpal Bill is likely to be taken up on Wednesday, the Congress does not have majority on its own or with its allies in the UPA.
How Akhilesh Yadav is re-inventing his father's party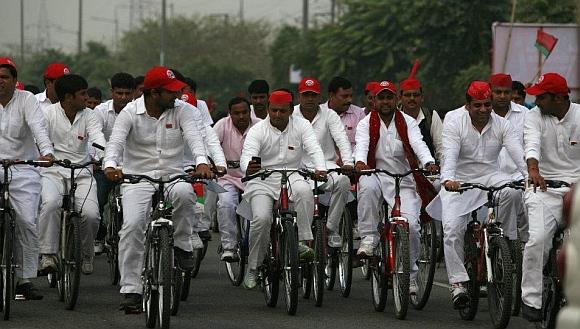 examines how Mulayam Singh Yadav's foreign-education son is transforming the Samajwadi Party.
December 27, 2011
'If Anna's fight doesn't affect YOU, there is something wrong'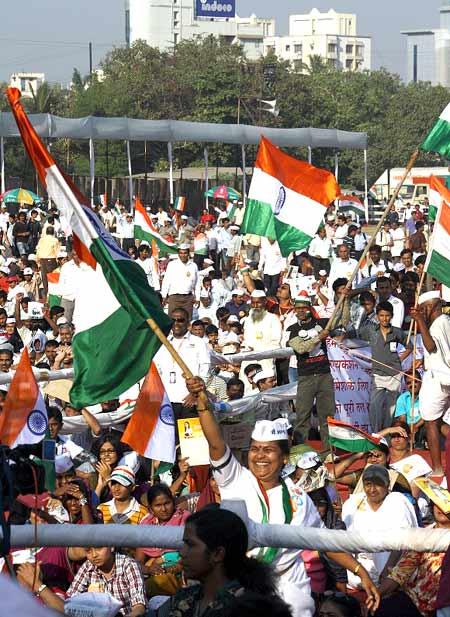 The turnout at Mumbai's MMRDA ground may have fallen short of Team Anna's expectations, but there was no dearth of enthusiasm or anti-establishment rhetoric at the venue, finds Sanchari Bhattcharya
This protest is not a WWF match: Anupam Kher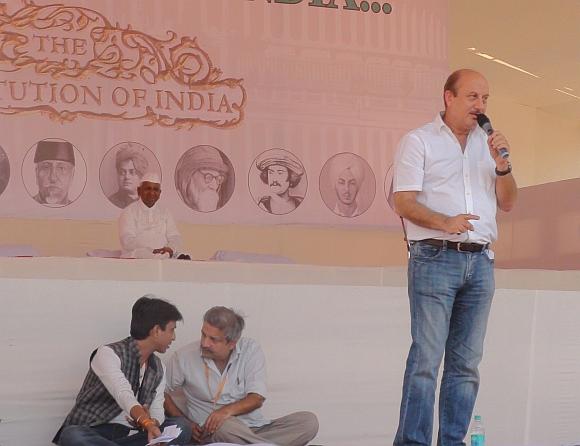 Bollywood veteran actor Anupam Kher visited Mumbai Metropolitan Region Development Authority to express his support to Team Anna and passage of Jan Lokpal Bill. speaks to Anupam Kher.
MUST WATCH: Celebrating Jana Gana Mana@100
We bring you some historical and heart-warming renditions of the beloved song that unites a 100 million Indians...
Anna REFUSES to end fast, says he is ok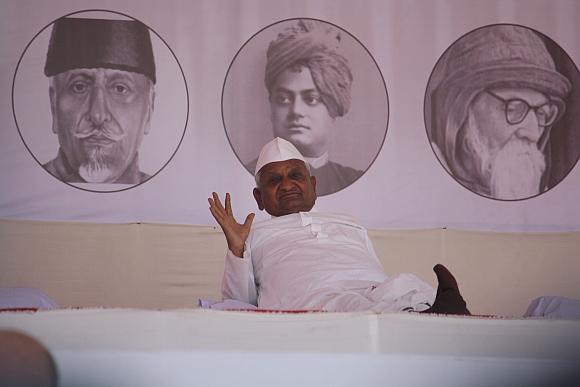 Anna Hazare, who is suffering from fever, on Tuesday refused to give up his fast despite requests from close aides.
Be ready for an 'aar paar ki ladai': Anna Hazare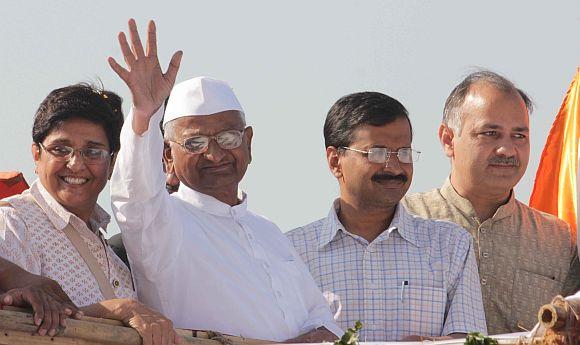 Anna Hazare on Tuesday faced a low turnout as he launched his three-day fast against a "weak" Lokpal Bill asking people to be ready for an 'aar paar ki ladai' (fight to finish) to stamp out corruption and ensure that "goondas" do not enter Parliament.
4 weeks to get body from UK? Anuj's family in shock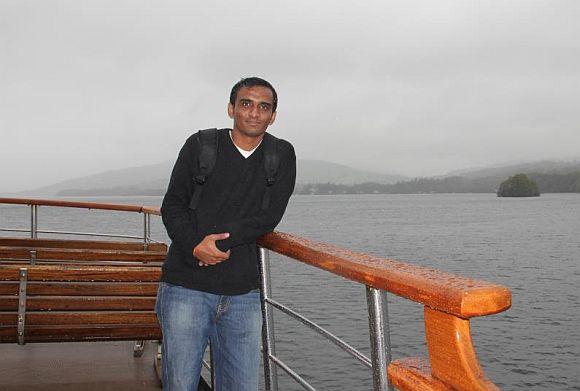 While the murder of their 23-year-old son at Salford, Greater Manchester, was shocking enough, the news that his dead body will take another four weeks to be sent to India has sapped them completely.
Stormy start to Lokpal Bill debate in Lok Sabha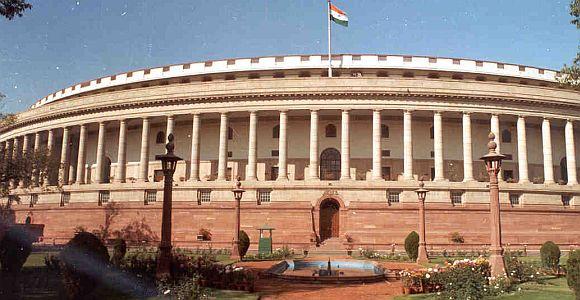 The much-awaited Lokpal Bill was on Tuesday taken up for consideration by the Lok Sabha on a stormy note with the Opposition demanding its withdrawal contending it was full of deficiencies, even as the government asserted that it had sought to strike a fine balance.
MMRDA fast: Of Anna's sinking health and low turnout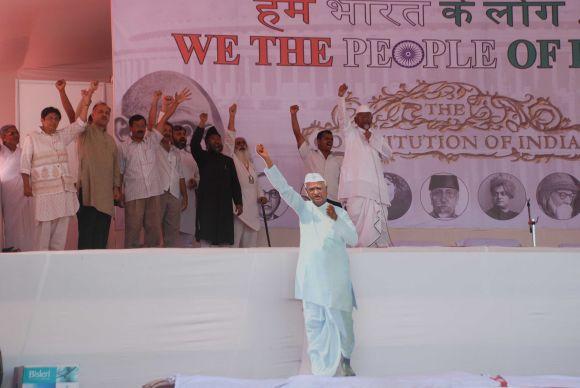 Team Anna has firmly laid claim to the stage set inside the MMRDA grounds in Bandra-Kurla Complex. However, post noon barely 10-15 per cent of the ground had been occupied by the supporters. IAC volunteers are confident that the crowds will grow as the day and protest progresses, reports .
'For us, Anna Hazare is like Lord Krishna'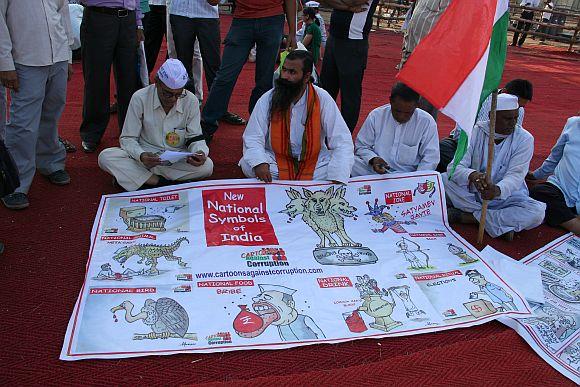 Supporters of Anna Hazare gathered in Mumbai to participate in the three-day fast for a strong Lokpal look upon him as an avatar of Lord Krishna, who will deliver the country from the menace of corruption.
Lokpal Bill in Parliament: BJP, BSP, CPI unhappy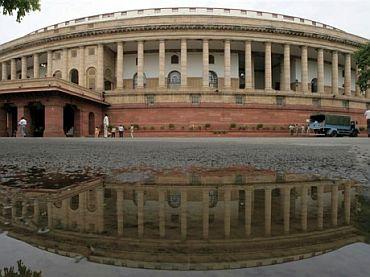 With Lok Sabha taking up the Lokpal Bill for debate, the Bharatiya Janata Party on Tuesday said it will press for amendments and support parties seeking changes in the proposed legislation if there is common ground.
As Lok Sabha debates bill, Anna starts his fast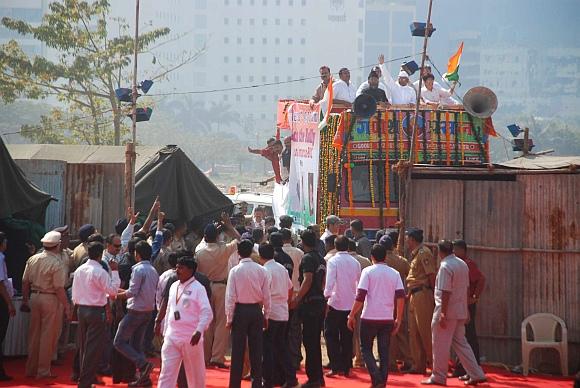 Hazare, who reached Mumbai on Monday night from his village Ralegan Siddhi, paid respects at Mahatma Gandhi's statue in Juhu before proceeding to the fast venue, MMRDA ground, in suburban Bandra in a rally.
Inside Congress party's Lokpal gameplan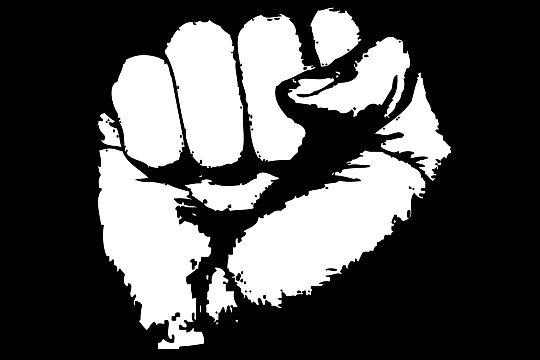 As Parliament takes up the debate on the Lokpal and Lokayukta Bill, 2011, on Tuesday, the Congress party will try to ensure three things.
Lokpal Bill biased, lacks appropriateness: Aruna Roy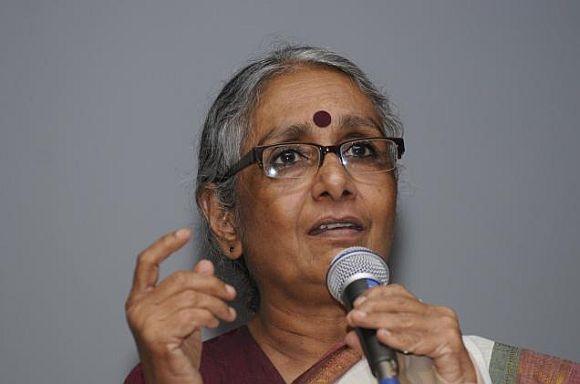 In its critique of the Bill, the NCPRI said the appropriateness of 'The Lokpal and Lokayukta Bill, 2011' could well be determined by asking questions like whether the Lokpal is adequately independent, whether it is empowered to detect and investigate and prosecute corruption cases.
Has this been a lost year for India?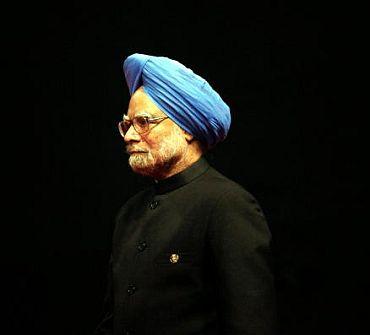 The governments perpetual inability to set its own house in order has not only cost India crucial foreign investment but has also damaged the perception about India's ability to play a larger role in global politics, says .
Corruption: 'Middle-class Indians find it easier to BRIBE'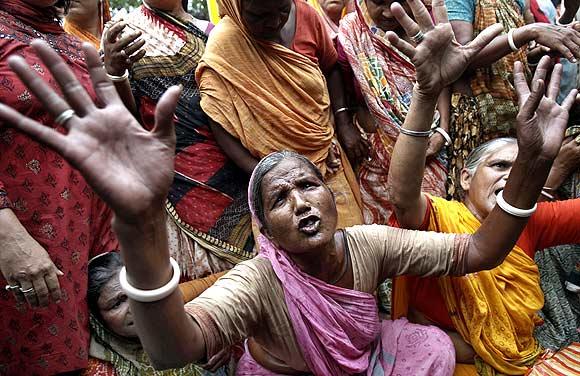 In an interview with Rediff.com, Transparency International explains how the organisation collates its information, assigns ranks to various nations and tries to battle global corruption.
December 26, 2011
We are NOT afraid of death: Anna Hazare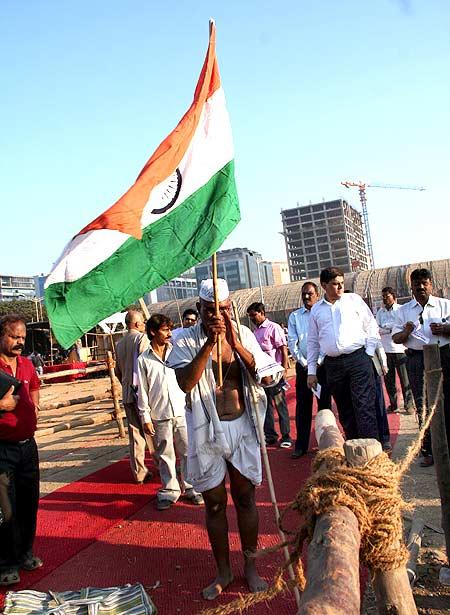 Set to begin his fast for a strong Lokpal in Mumbai on Tuesday, Anna Hazare on Monday said the repeated volte-face by the government over the issue had forced him to fast again
Chidambaram performs every task with super aplomb: PM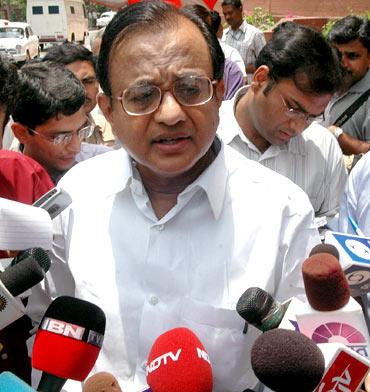 Prime Minister Manmohan Singh on Monday showered praise on Home Minister P Chidambaram, who is in the line of opposition fire, saying he derived "immense" support from his "enlightened leadership".
26/11: NIA and Mumbai Crime Branch in chargesheet wars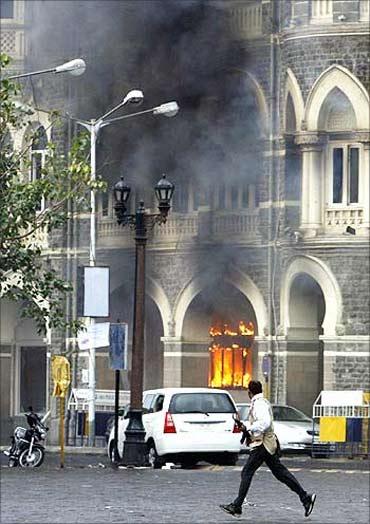 There is going to be another battle in the Supreme Court concerning the 26/11 attack, and this time around it would be regarding the chargesheet filed by the National Investigation Agency which runs contrary to the claims made by the Mumbai Crime Branch. reports.
Please WAIT for outcome of Parliament debate: Govt to Hazare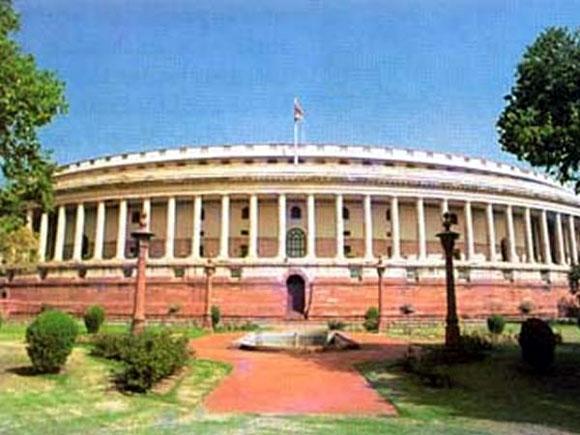 On the eve of Anna Hazare's fast against the "weak" Lokpal Bill, the government on Monday asked him to wait for the outcome of Parliament's debate on the legislation on Tuesday before launching his agitation.
Pakistan to sack army chief Kayani, ISI boss Pasha?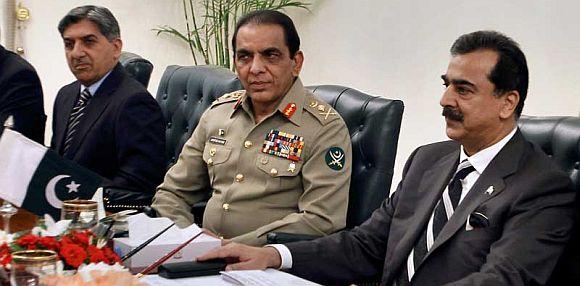 Pakistan government is seriously contemplating the removal of powerful army chief Gen Ashfaq Parvez Kayani and ISI head Lt Gen Ahmed Shuja Pasha against the backdrop of a standoff on a memo alleging an army plot to seize power, a media report said on Monday.
Mullaperiyar row: 'A dam CANNOT last for 999 years'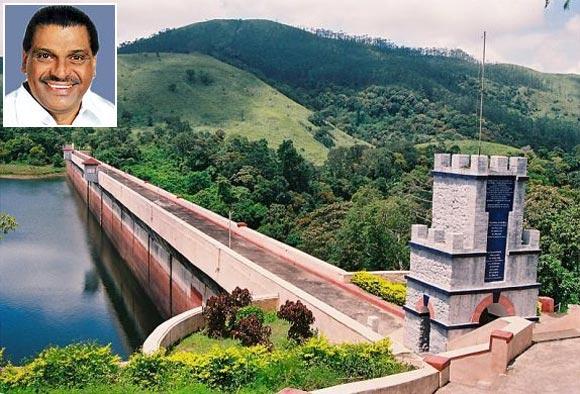 Thiruvanchur Radhakrishnan, revenue minister in the United Democratic Front cabinet in Kerala, has been in the midst of the Mullaperiyar dam row. Radhakrishnan was serving as the irrigation minister when he met and negotiated with O Paneerselvam, the representative of Tamil Nadu Chief Minister J Jayalalithaa. In an interview with rediff.com's Shobha Warrier, minutes after holding an emergency meeting in Thiruvavananthapuram, Radhakrishnan talks about the escalating feud.
MUST SEE: Top news PHOTO features of the day
Leave decision-making to Parliament: Pranab on Lokpal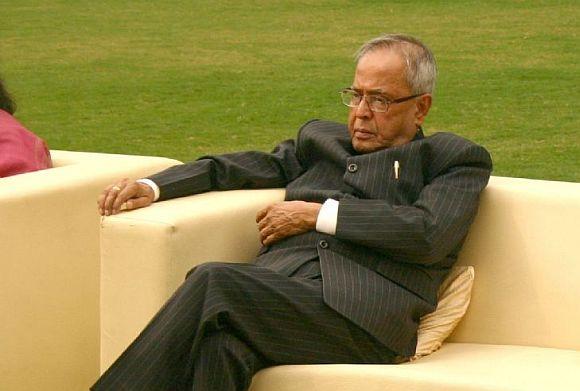 "It is the job of Parliament to legislate. We (government) had several rounds of discussion with him (Anna Hazare) and his team. We know their viewpoints. About nine rounds of meetings have already been held with them. Thereafter also, through interlocutors some discussions also took place with them," Mukherjee told media persons at his south Kolkata residence.
Adamant Anna Hazare to go ahead with fast despite illness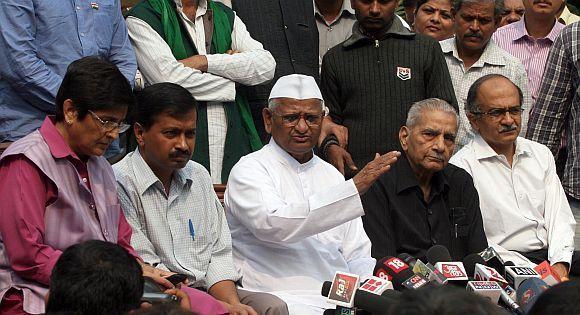 Ahead of Anna Hazare's fast from Tuesday to demand a 'strong' Lokpal, Team Anna on Monday said it was not aligned with anyone in particular and that it was only fighting to achieve an "independent" and "non-partisan" Central Bureau of Investigation.
Bangarappa: The ultimate turncoat politician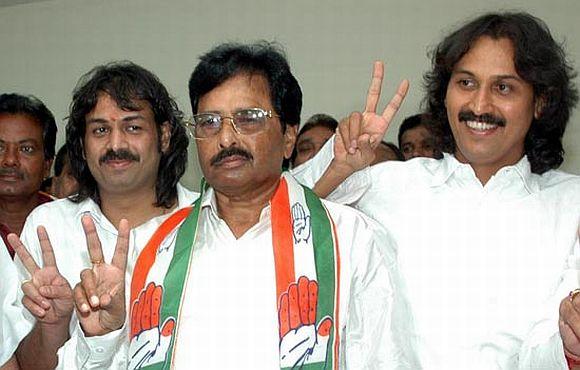 From the ultimate leader for the backward classes to the ultimate turn coat, Sarekoppa Bangarappa had an interesting stint in Karnataka politics for 30 years
Stunning PHOTOS of volcanos in 2011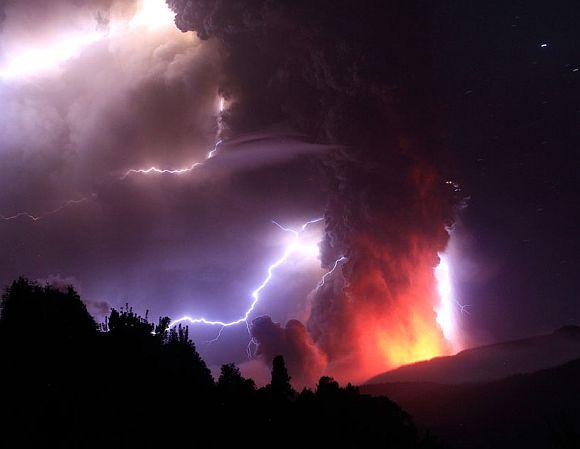 An amazing roundup of photos from 2011′s volcano eruptions
What to expect from India and China in 2012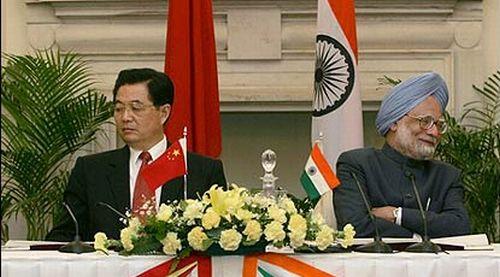 India and China sorted out their differences on the issue of stapled visas to Kashmiris leading to resumption of defence ties in 2011, a year which also saw postponement of key boundary talks and Beijing's unease over Indian efforts to improve ties with East Asian nations.
December 25, 2011
Govt attacking Anna to divert attention from Lokpal: Kejriwal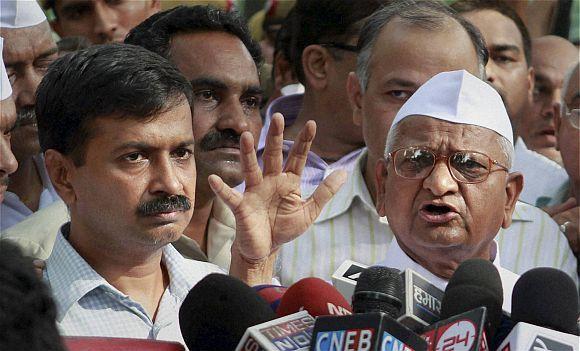 Denying reports that Anna Hazare had close connections with the late Rashtriya Swayamsevak Sangha leader Nanaji Deshmukh, key Team Anna member Arvind Kejriwal on Sunday said it was part of Congress' "tactics" to divert attention from the Lokpal Bill.
'BJP unable to fulfill BSY's desire to return as K'taka CM'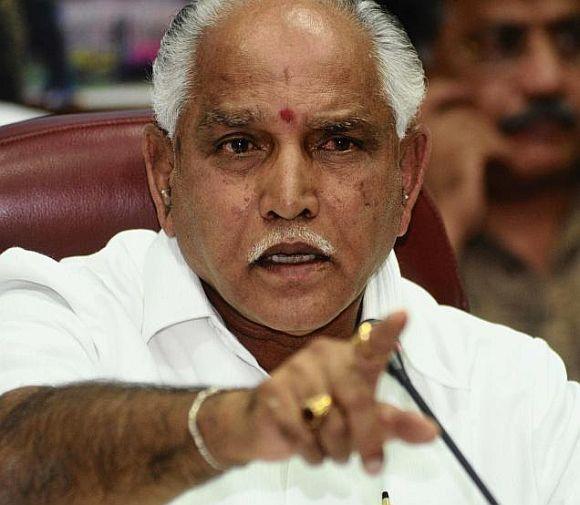 The Bharatiya Janata Party on Sunday indicated its central leadership was in no hurry to reinstate B S Yeddyurappa as chief minister of Karnataka even as his successor D V Sadananda Gowda said he would remain in the top post till the next assembly elections.
It's Mayawati vs the rest in UP elections 2012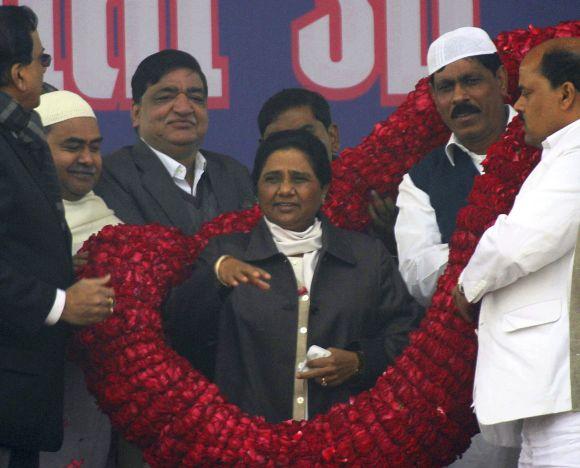 The race for the next state assembly in Uttar Pradesh may be largely four cornered. But it is increasingly evident that the electoral battle slated for February in the country's most populous state is bound to largely remain Mayawati vs. the rest, reports .
Terror strikes, Maoist threat keep MHA busy in 2011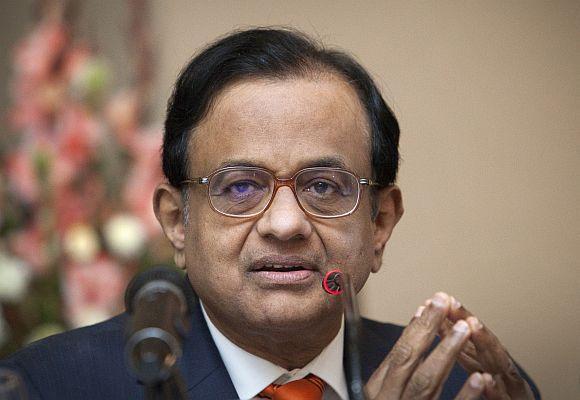 Terror strikes in Delhi and Mumbai blotted the copy book of the internal security establishment which could otherwise boast of considerably lower levels of violence in the sensitive Jammu and Kashmir and Northeast during 2011.
PM, senior leaders greet Vajpayee on his 88th birthday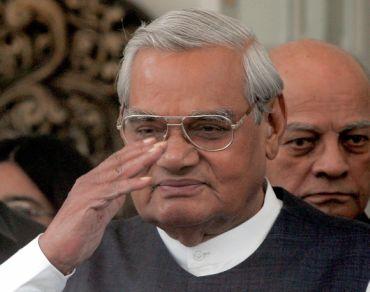 Former Prime Minister Atal Behari Vajpayee, who turned 88 on Sunday, was greeted by a host of senior leaders including Prime Minister Manmohan Singh.
Lokpal should have independent probe wing: Team Anna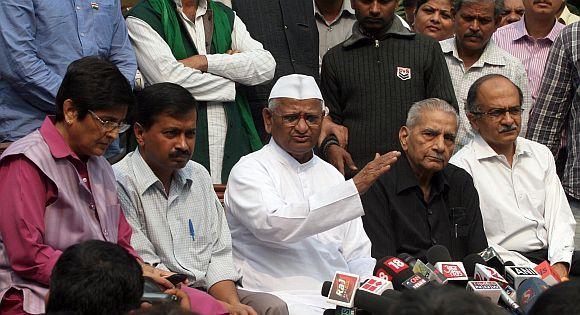 As he prepares to go on a three-day fast for a strong Lokpal Bill, Anna Hazare and his team on Sunday shot off an open letter to Prime Minister Manmohan Singh and MPs urging them to make the best possible law which includes provisions for an independent investigative wing for the ombudsman.
Theatre guru Satyadev Dubey passes away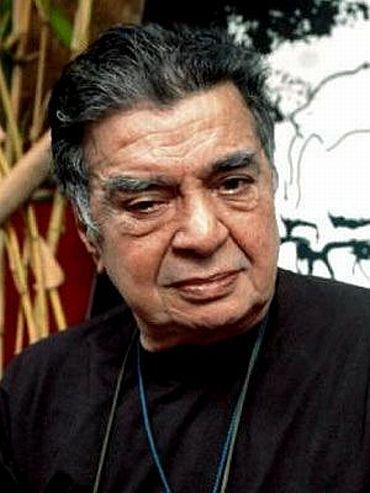 Renowned director, actor and screenplay writer Satyadev Dubey passed away in Mumbai on Sunday morning after suffering from a prolonged illness. He was 75.
December 24, 2011
'Pakistan sheltered Osama with Musharraf's knowledge'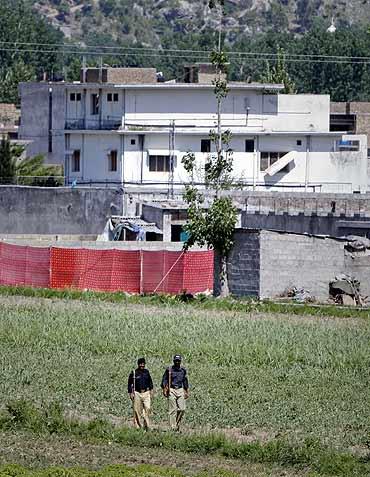 In a sensational claim, a former Pakistan army general has said that Osama bin Laden had been kept in a "safe house" of Intelligence Bureau in Abbottabad with "full knowledge" of the then ruler Pervez Musharraf and possibly current Army Chief General Ashfaq Pervez Kayani.
Condition of poor Muslims worse than Dalits: Congress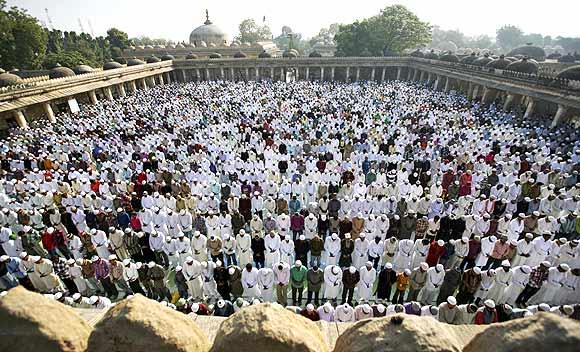 Justifying the Congress-led United Progressive Alliance government's proposed move of providing a sub-quota for minorities, a Union minister on Saturday said that condition of poor Muslims and Buddhists in the county was "worse" than Dalits.
Kejriwal, Bedi to fast alongside Hazare in Mumbai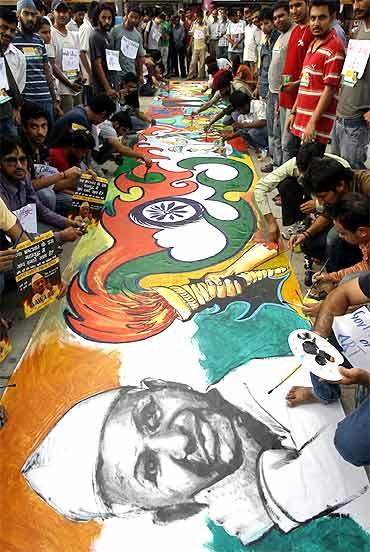 The MMRDA ground in suburban Bandra-Kurla Complex in Mumbai awaits the arrival of Anna Hazare, who is expected to reach here on December 26 for his three-day protest fast against government's "weak" Lokpal Bill.
Pakistan Army is back, so India needs to be on ALERT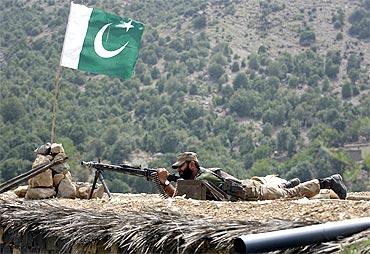 The elected government in Pakistan has found that the little control it had over the army has been completely eroded, says B Raman
Not 'thand', but fund taking Anna to Mumbai: Digvijay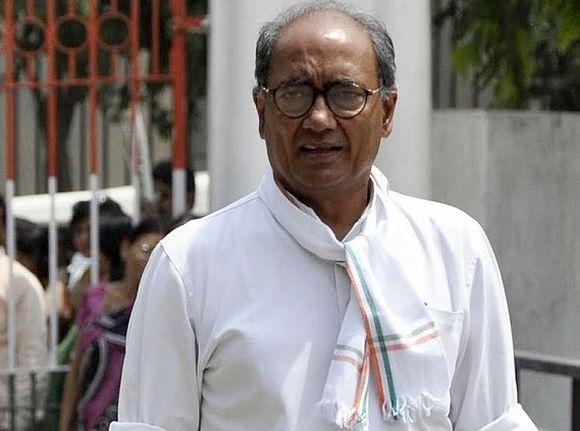 Ahead of Anna Hazare's fast, Congress General Secretary Digvijay Singh on Saturday accused him of playing into the hands of the Bharatiya Janata Party to harm the party despite it fulfilling the commitment to bring the Lokpal Bill.
Dates OUT for UP, Goa, Punjab, Manipur, Uttarakhand polls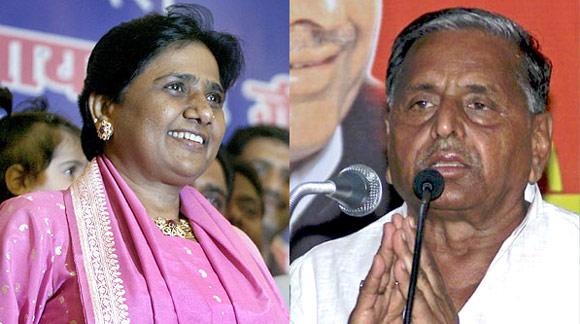 The Election Commission on Saturday announced the dates for the Assembly elections to be held next year in five states -- Uttar Pradesh, Punjab, Uttarakhand, Goa and Manipur.
26/11: What NIA chargeetsheet on Headley, 8 others reveals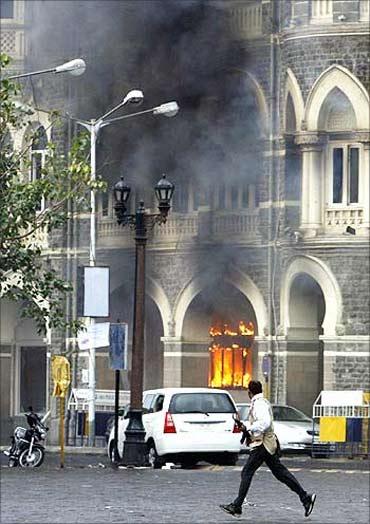 Two years after his role in terror activities surfaced, the National Investigation Agency on Saturday chargesheeted Lashkar-e-Tayiba operative David Headley, Lashkar founder Hafiz Saeed and two Inter-Services Intelligence officers for plotting terror attacks in India including the 26/11 strikes.
TAKE OFF anti-social content, court tells Facebook, Google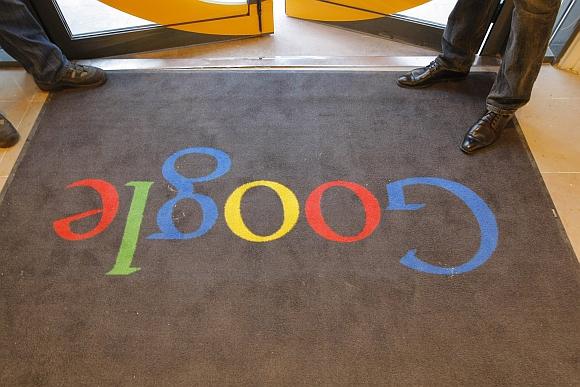 Setting a deadline for 22 social networking websites including Facebook, Google, Yahoo and Microsoft to remove all "anti-religious" or "anti-social" content, a Delhi court on Saturday directed the companies to file compliance reports by February 6.
In PHOTOS: It's an ODD world out there!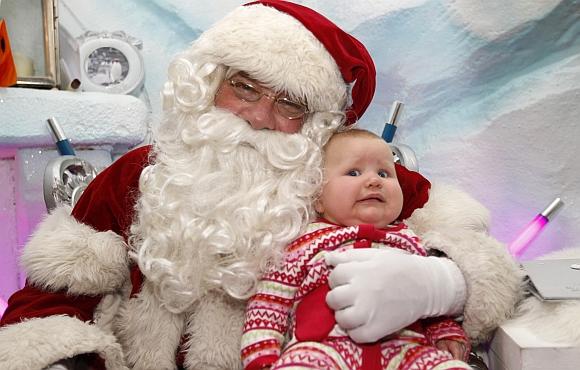 Here are the most unusual moments in the last few days.
The Veena controversy and bye bye 2011!
The Veena controversy and bye bye 2011!
December 23, 2011
We have the right to refuse Team Anna: Mumbai top cop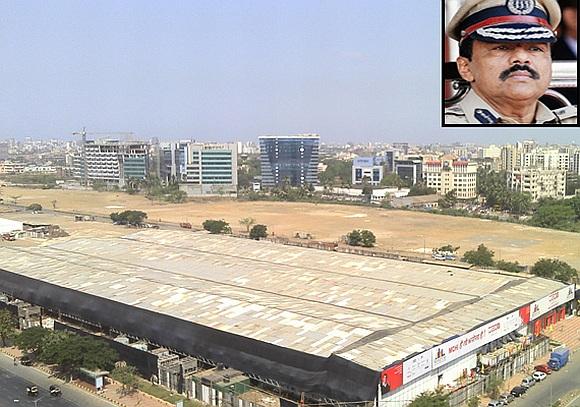 Anna Hazare and his team is all set to commence its three day fast at Mumbai's MMRDA grounds. Anna Hazare has personally appealed to people for donations to be able to pay the rent rates for the ground. With the fast venue almost finalised, the task of maintaining law and order clearly cut out for the Mumbai police. Rediff.com's spoke to Mumbai Police Commissioner Arup Patnaik.
Minority quota 'lollipop' can lead to civil war: BJP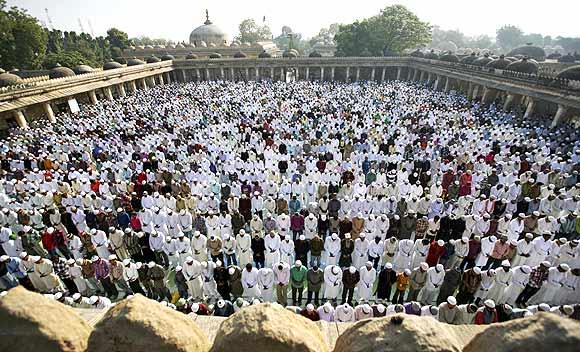 Terming the decision of carving a sub-quota for minorities within the 27 per cent reservation for Other Backward Classes s as a "dangerous political game" of the Congress, the Bharatiya Janata Party on Friday said it could lead to a "civil war" among different communities. "The quota within quota is Congress party's dangerous political game, which can lead to a civil war among the different communities and castes," said BJP vice-president Mukhtar Abbas Naqvi.
Spotted! 'Building blocks of life' on Pluto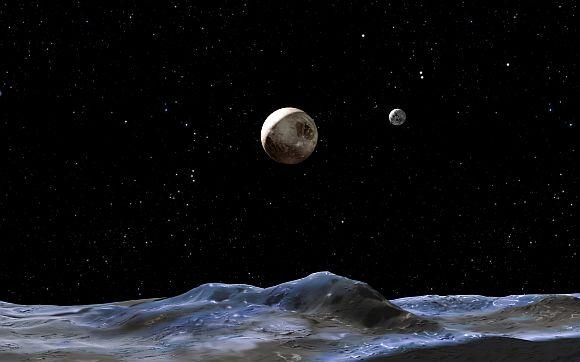 Planetary scientists claim that the Hubble telescope has found hints of "building blocks of life" on Pluto.
NATO strike: Pakistan fired FIRST, claims US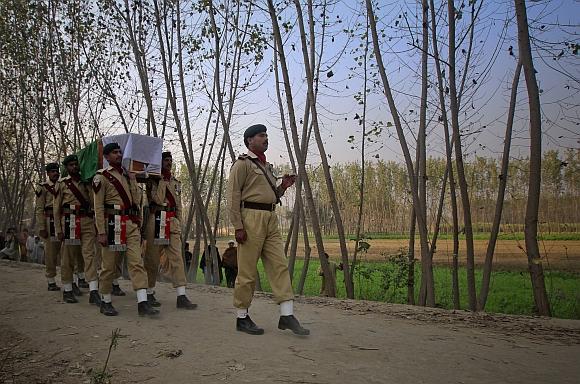 Pakistani forces were "unusually accurate" as they fired shots on an Afghan-United States patrol on November 26, an American officer stationed in Afghanistan has said, providing new details about the North Atlantic Treaty Organisation attack that could put fresh strains on the already tattered US-Pak relations.
'We have double standards when it comes to religion'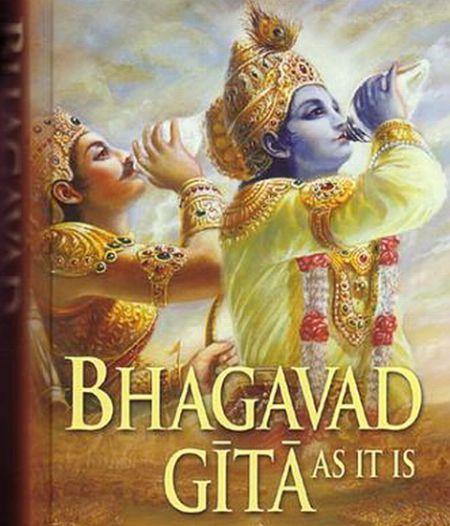 Rediff.com's talked to leaders across the religious and social spectrum on their views on the move to ban Bhagavad Gita.
Will Team Anna hold protests in Ramlila Maidan?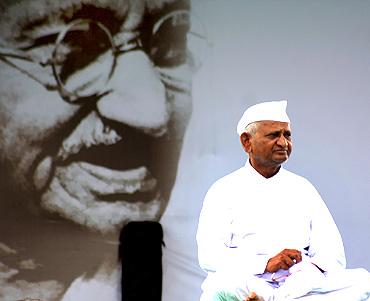 Team Anna on Friday got permission from the Delhi police to hold protest in Ramlila Maidan in New Delhi from December 27 for five days in support of Anna Hazare who will go on a fast in Mumbai.
'Will Lalu, Raja, Chidambaram EVER allow an anti-corruption law?'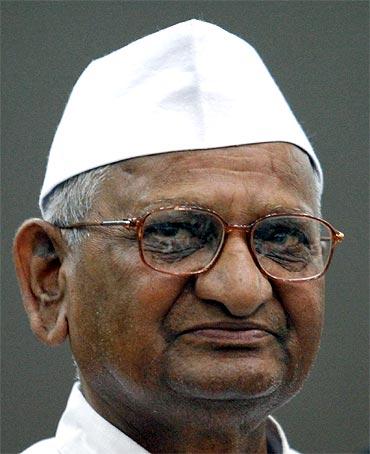 Slamming the new Lokpal Bill, Anna Hazare on Friday said the government should involve people in lawmaking and invoked Rajiv Gandhi's name to tell the Congress-led dispensation that he had written to all village heads before coming out with the Panchayati Raj Bill.
In Pix: The World's MOST HATED men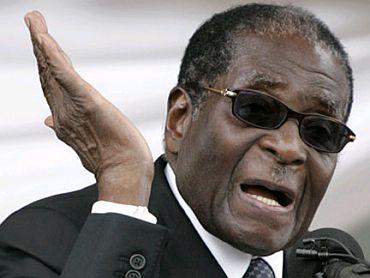 Their reign has often been questioned and criticised, with many of them being accused of human rights violation.
Hazare may not be able to hold protest in Mumbai. Here's why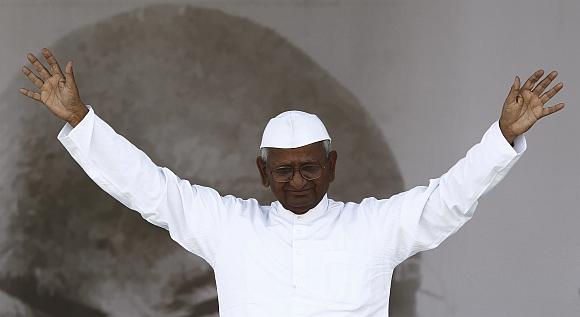 With just three days left for Anna Hazare's fast to commence, members of India Against Corruption are running from pillar to post to secure requisite clearances, reports Toral Varia Deshpande
China's rise gets a new dimension: Military bases abroad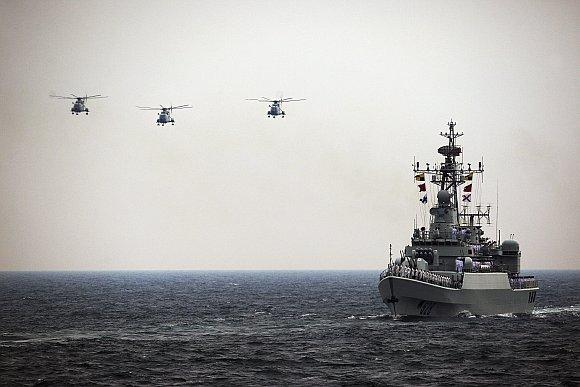 China realises that its maritime strength will give it the strategic leverage it needs to emerge as the regional hegemon and a potential superpower, says .
December 22, 2011
Gilani hits out at powerful army; expresses fears of ouster
Pakistan Premier Yousuf Raza Gilani on Thursday in an unprecedented tongue-lashing against the powerful military said it is "unacceptable" if the army "considers itself a State within State" and warned that "conspiracies" are being hatched to "pack up" his government.
'Hinduism gives you the freedom to deny God'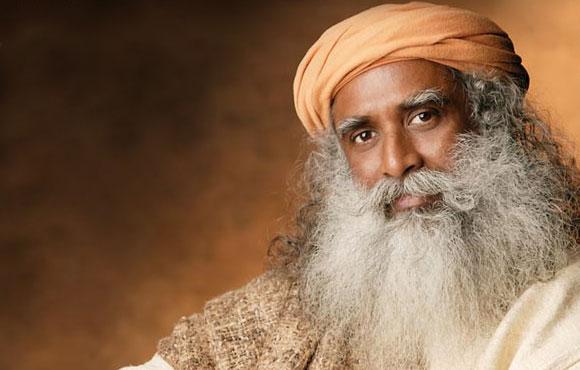 Sadhguru Jaggi Vasudev believes we should have 1.2 billion Gods and Goddesses. It is, he says, the surefire way to reduce conflict in India. A fascinating interview with the maverick guru.
Uproar in LS as govt tables Lokpal Bill; debate on Tues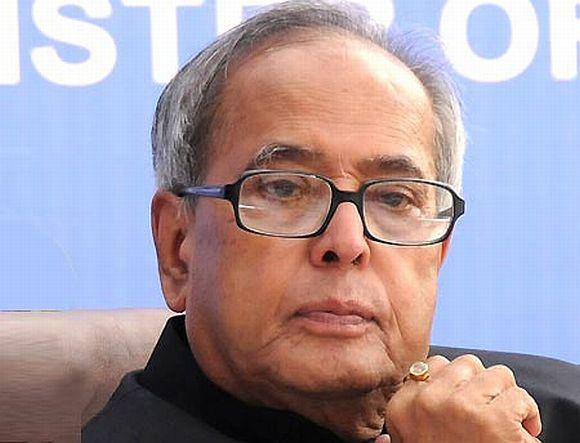 The new Lokpal and Lokayuktas Bill and a related Constitution Amendment Bill to grant the proposed ombudsman a constitutional status were introduced in the Lok Sabha on Thursday, withdrawing an earlier Lokpal Bill, after hours of wrangle and adjournment twice.
New Lokpal bill 'worse' than old one: Team Anna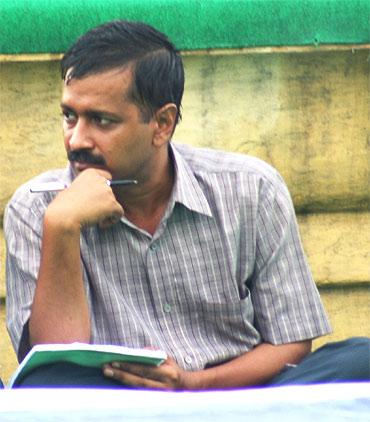 Team Anna on Thursday rejected the Lokpal bill describing it as "anti-people and dangerous" and demanded that a new bill be brought in Parliament that will make the Central Bureau of Investigation independent and decentralise the proposed anti-corruption body.
New Lokpal Bill tabled; MPs flay 'undue haste'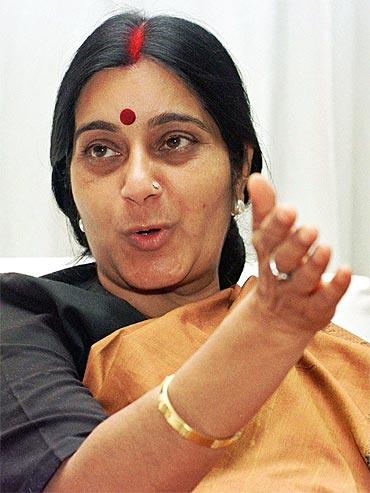 The new Lokpal Bill was introduced by Parliamentary Affairs Minister Pawan Bansal in Lok Sabha on Thursday after an hour-long acrimonious debate among members of various political parties.
Did AQ Khan unwittingly sell India his nuke designs?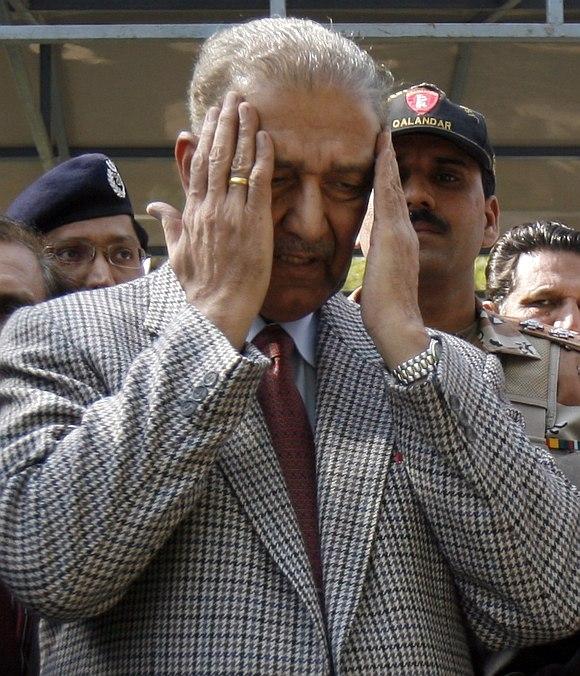 Journalist Joshua Pollack has written a startling article for Playboy magazine, in which he reveals that Pakistan's leading nuclear scientist, Abdul Qadeer Khan, who fell from grace after it was found that he sold nuclear secrets to Libya, North Korea and Iran, may have also sold the technology to his country's greatest foe: India. Until now, the 'fourth customer' mystery has baffled investigators.
Assets case cost Jaya-Sasikala their friendship?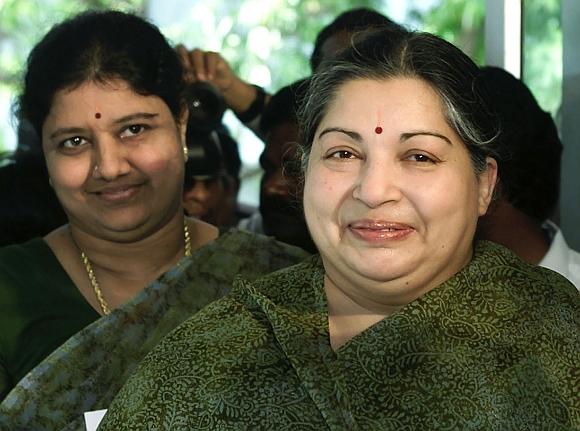 Tamil Nadu Chief Minister and All India Anna Dravida Munnetra Kazhagam supremo J Jayalalithaa may have snapped her friendship with Sasikalaa Natarajan and expelled her from the party because of the Rs 66 crore misappropriate assets case in which the two are accused. Vicky Nanjappa reports
Lokpal Bill runs into trouble over minority exclusion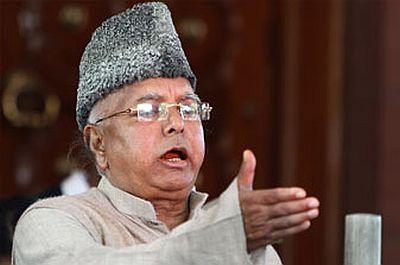 The new Lokpal Bill was on Thursday at the centre of a fresh controversy before its introduction in the Lok Sabha, with the Rashtriya Janata Dal, Samajwadi Party, Bahujan Samaj Party and All India Majlis-e-Ittehadul Muslimeen members protesting exclusion of minorities from the anti-graft bench of the proposed ombudsman.
UPA government's new Lokpal Bill: Some Highlights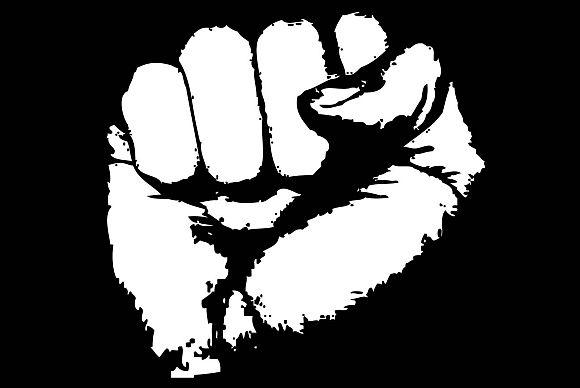 Highlights of the government's new Lokpal Bill
All you need to know about the Citizen's Charter Bill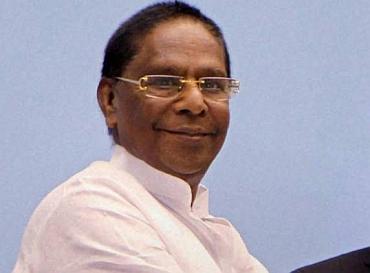 The Right of Citizens for Time Bound Delivery of Goods and Services and Redressal of their Grievances Bill, 2011 was tabled in the Lok Sabha on Tuesday by V Narayanasamy, Minister of State for Personnel, Public Grievances and Pensions.
IN PHOTOS: Incredible India - Part 1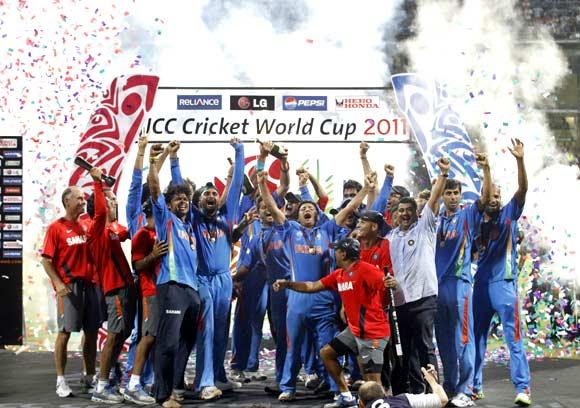 IN PHOTOS: Incredible India - Part 1
Question of time before US resumes drone attacks in Pakistan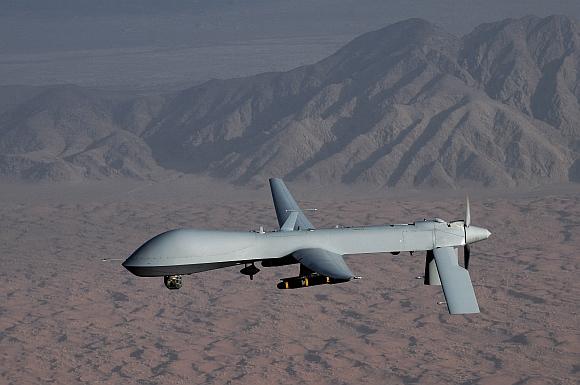 US drones targetting terrorist camps in Pakistan's tribal belt have fallen silent for the last one month, since the Mohmand incident in which NATO strikes on two checkposts killed 24 Pakistani soldiers. But the pause is likely to be temporary, reports Amir Mir
'I don't know for how many days Sasikala's expulsion will last'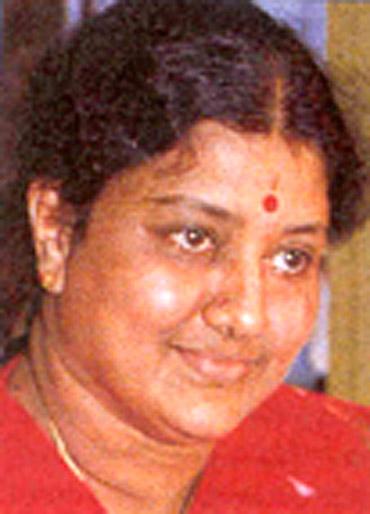 On Tuesday, Tamil Nadu Chief Minister J Jayalaitha expelled her long time confidante Sasikala from her life, house and party. It was a friendship that lasted more than two decades.
Let's have public debate on your 'useless' Bill: Anna to Sonia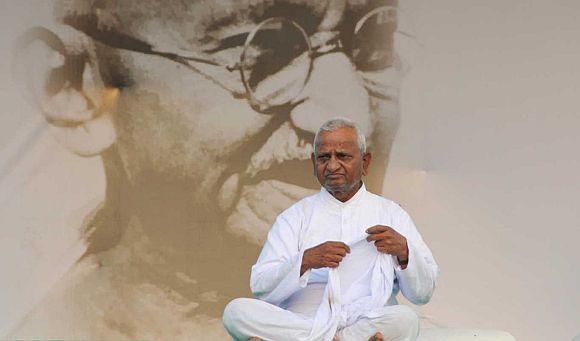 Hitting out at the government on the "useless" Lokpal Bill, Anna Hazare on Thursday challenged Congress chief Sonia Gandhi to a public debate on it to convince people that the proposed legislation is strong.
Have you heard about this Indian Hero?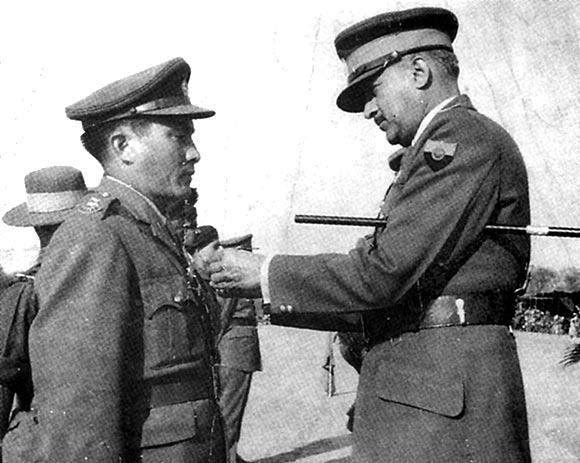 Major Chewang Rinchen became the youngest recipient of the Maha Vir Chakra. He not only seized the highest post ever captured, but also liberated an area of 800 sq km from Pak occupied Kashmir, the largest area captured in the 1971 war with hardly any supplies and no artillery support. salutes this brave Indian soldier.
BIG view: Top 10 PHOTOS in the last 24 hours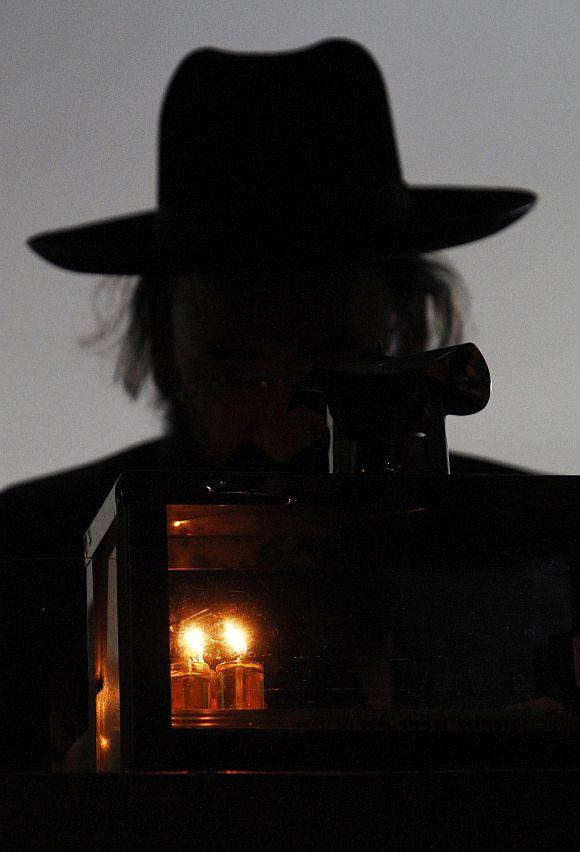 A collection of some of the best photos from around the world in the last 24 hours
PHOTOS: Fun, flirty and frolicking SANTA CLAUS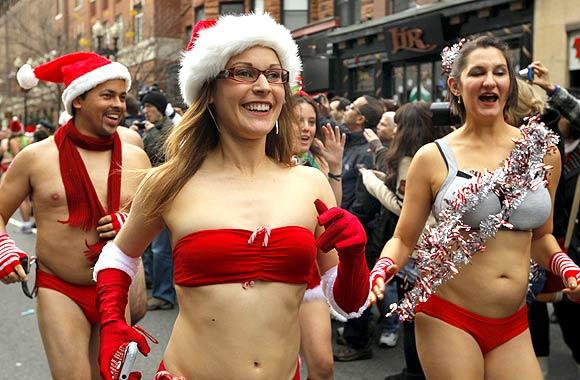 As the world celebrates the season to be merry, we bring you some goofy images of Santa Claus this Christmas
Nitin Garg murder: Aussie teen sentenced to 13 years in jail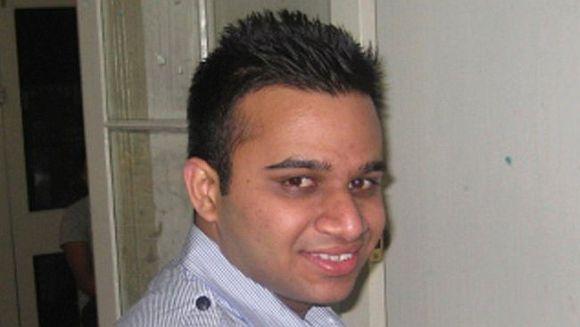 An Australian court on Thursday sentenced a Melbourne teenager to 13 years in jail for murdering Indian student Nitin Garg, a crime which outraged public opinion in India and put the bilateral relations under stress.
December 21, 2011
IAF chief flies SU-30 MKI to restore pilots' confidence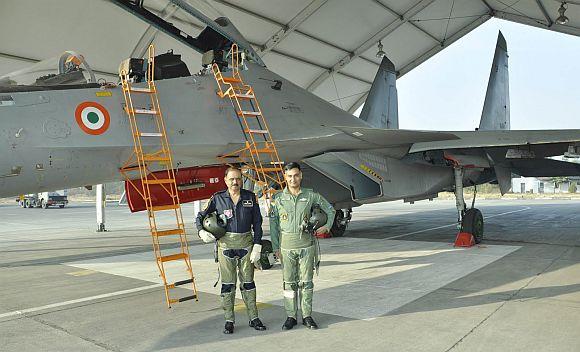 The Air Chief Marshal took off from Lohegaon air base and was accompanied by Wing Commander Anurag Sharma, Commanding Officer of the SU-30 MKI squadron, based in Pune.
Govt's improved Lokpal Bill in Lok Sabha on Thursday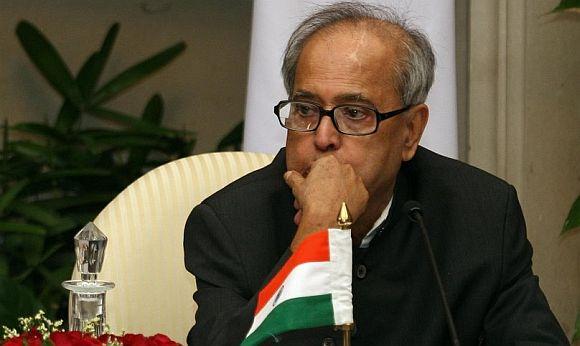 A new Lokpal Bill will be introduced in the Lok Sabha on Thursday and the existing one withdrawn.
Justice Santosh Hegde's take on Govt's Lokpal Bill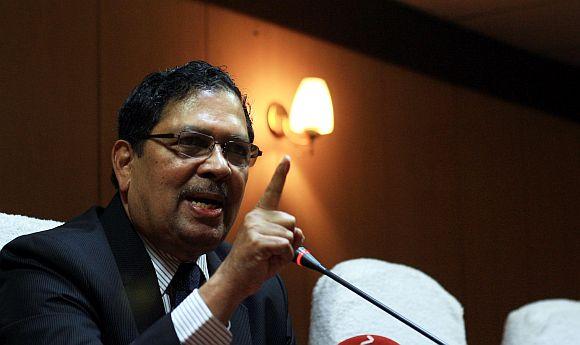 Justice Santosh Hegde, who was part of the drafting committee of the Jan Lokpal Bill, says that his biggest complaint with regard to the new government draft of the Bill was that no independent probing agency had been provided for the Lokpal.
PART III: Smashing PHOTOS of the YEAR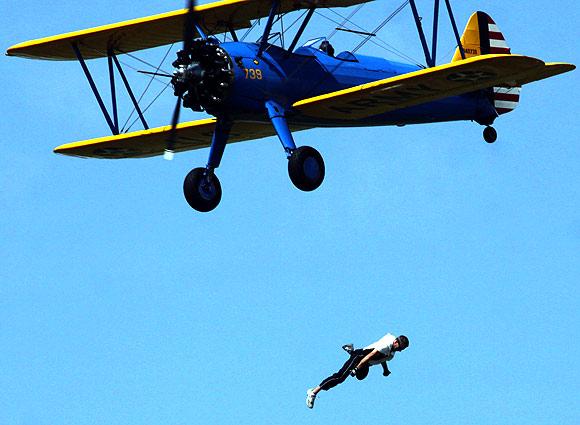 From the uprisings across the Arab world to the devastating earthquake, tsunami and nuclear disaster in Japan, there was no lack of news in 2011. In this special series, rediff.com brings to you images that helped define the year.
In PHOTOS: Local train derails in Mumbai, services hit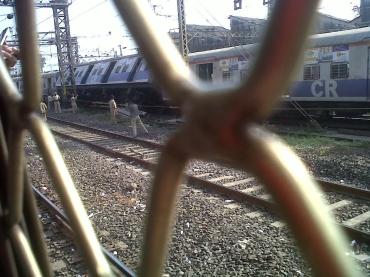 A Kalyan-bound local train derailed near Masjid station in Mumbai on Wednesday morning, disrupting rail traffic on the suburban section of Central Railway.
MUST SEE: Top news PHOTO features of the day
Government's weak Lokpal Bill will 'save' the corrupt: Anna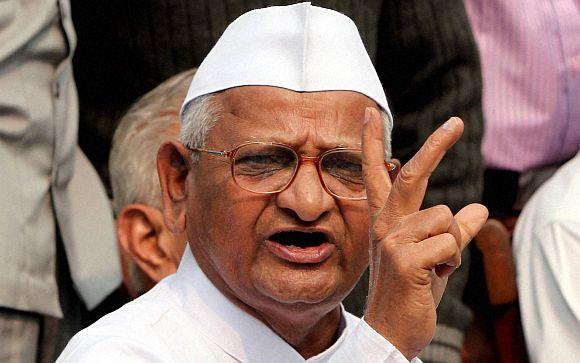 Attacking the government for keeping the Central Bureau of Investigation out of Lokpal, Anna Hazare on Wednesday accused it of "cheating" the people by bringing a weak Bill to "save" corrupt politicians.
PHOTOS: 6 dictators who got what they DESERVED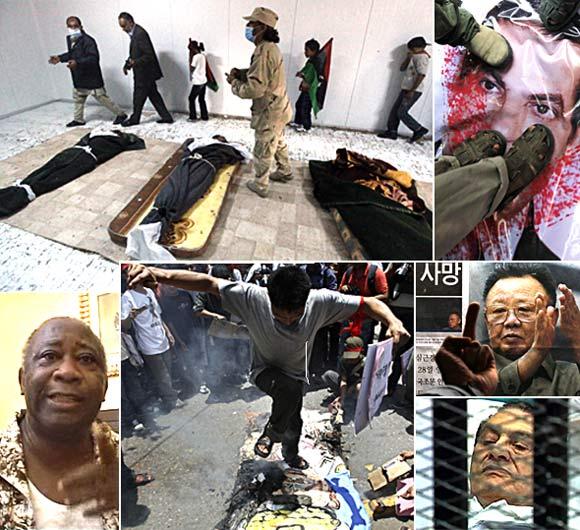 11, hopefully, will be remembered as the year that marked the beginning of the end of the world's worst dictators.
MUST SEE: India looks up to THESE men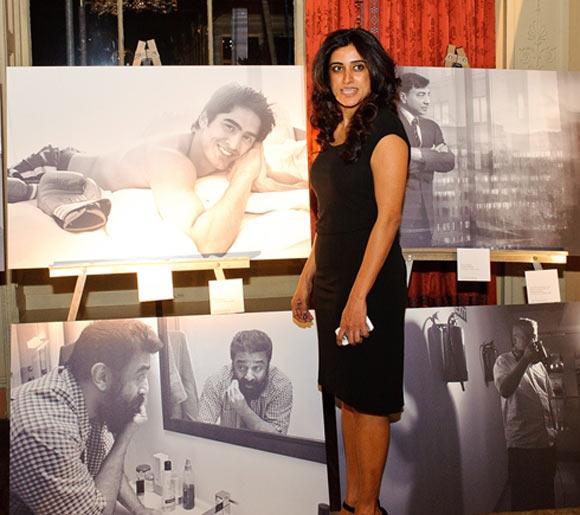 In the last three years, photographer Zakia Shakir has zigzagged across the world to train her camera on some of India's most famous men.
Sonia slams Team Anna, opposition; says will fight for Lokpal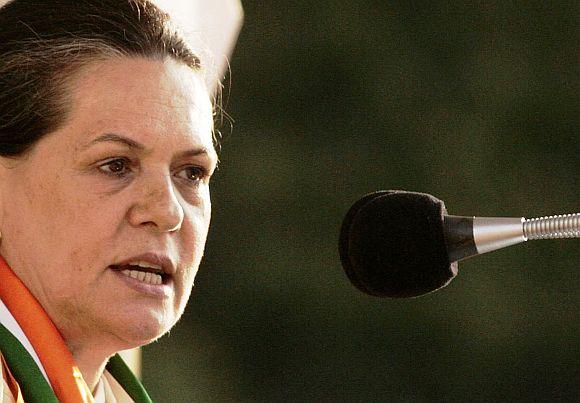 Asserting that she will fight for the passage of the Lokpal bill in Parliament, a combative Congress president Sonia Gandhi on Wednesday hit out at the Opposition for "obstructionist" tactics and Team Anna for "deliberate and malicious" criticism of the government.
PHOTOS: New Earth-size planets discovered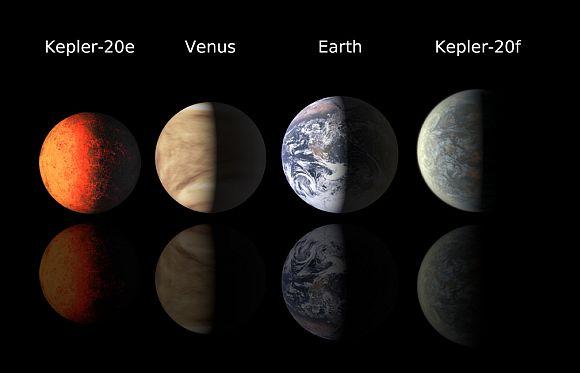 NASA's Kepler mission has discovered the first Earth-size planets orbiting a sun-like star outside our solar system. The planets, called Kepler-20e and Kepler-20f, are too close to their star to be in the so-called habitable zone where liquid water could exist on a planet's surface, but they are the smallest exoplanets ever confirmed around a star like our sun
In PHOTOS: Inside the chocolate wonderland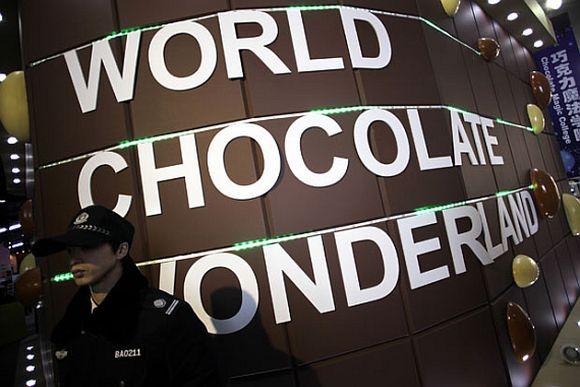 The World Chocolate Wonderland, China's chocolate-themed park, threw open its gates to the world on December 16.
December 20, 2011
Govt clears Lokpal Bill; CBI out, PM in but with safeguards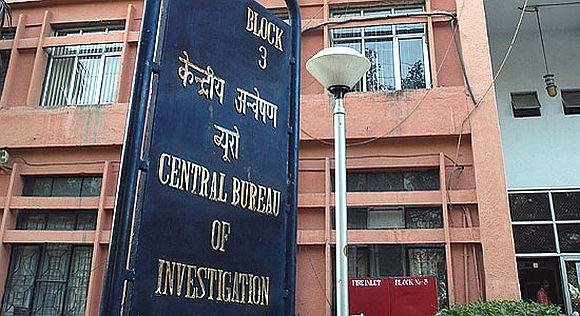 Refusing to yield to Anna Hazare's demand, the government has kept CBI out of the control of Lokpal and decided not to hive off the Directorate of Prosecution from the investigative agency.
Change of plans: Anna to fast from Dec 27-29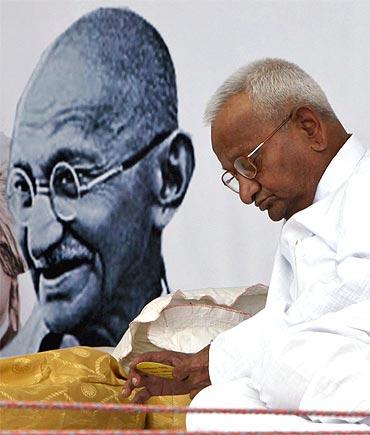 Expressing disappointment with the new draft Lokpal Bill to be tabled in Parliament, Anna Hazare on Tuesday said he would fast for three days from December 27, followed by a three-day 'jail bharo' agitation.
Government extends Parliament session to clear Lokpal Bill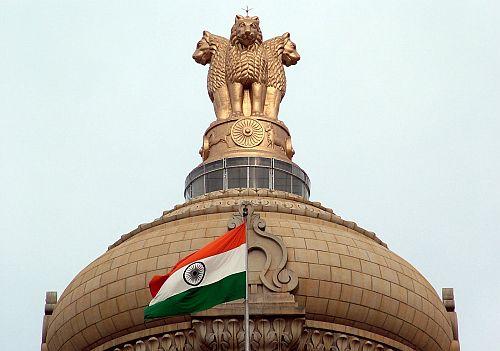 The United Progressive Alliance government on Tuesday extended the Winter session Parliament to pass four crucial anti-corruption bills -- the Lokpal Bill, the Citizens' Charter Bill, the Judicial Accountability Bill and the Whistleblowers' Bill.
Bhagavad Gita ban: Krishna to the rescue!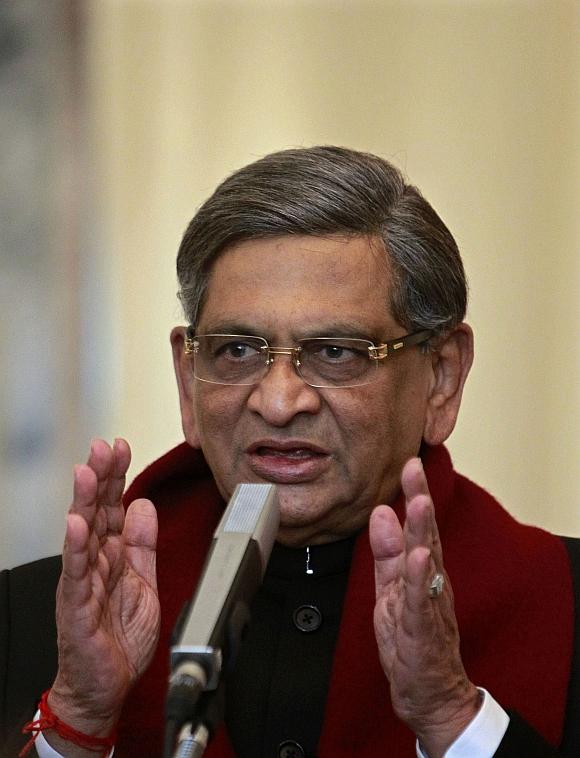 In the wake of an uproar over a case in a Russian court seeking ban on Bhagavad Gita, the government on Tuesday termed the complaint as "patently absurd" and expressed confidence that Moscow will resolve the matter "appropriately".
Team Anna is being very cruel to Anna Hazare: Digvijay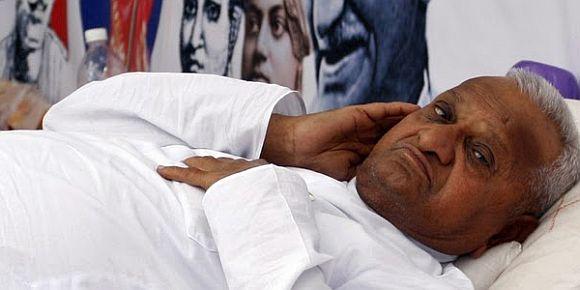 Taking potshots at Team Anna, Congress leader Digvijay Singh on Tuesday accused it of acting "dictatorial" and said it would find an excuse to oppose the Lokpal Bill no matter what the government does.
PHOTOS: After T-90 tank, President Patil now sails on warship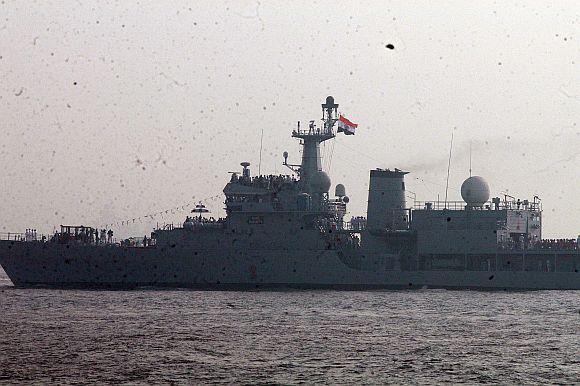 After taking off in the frontline Sukhoi jet and riding a battle tank, President Pratibha Patil on Tuesday had a tryst with the Navy as she created history by becoming the first woman head of state to sail in a warship and review an impressive naval steampast.
'Kim Jong Il is in HELL with Osama, Hitler, Gaddafi'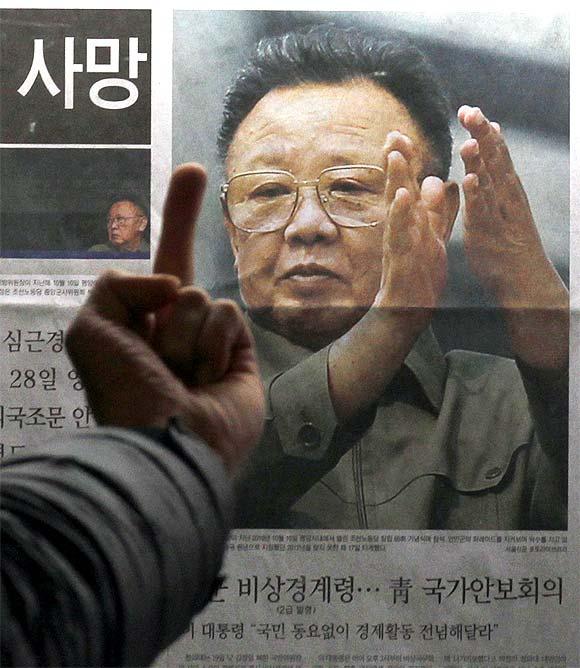 Though President Barack Obama is yet to voice America's approach to the new North Korean "Respected Comrade", top United States lawmakers have wished his father, the late Kim Jong Il, "a warm corner in hell", alongside the likes of Muammar Gaddafi, Osama bin Laden, Hitler and Stalin.
Taliban is not America's enemy: Joe Biden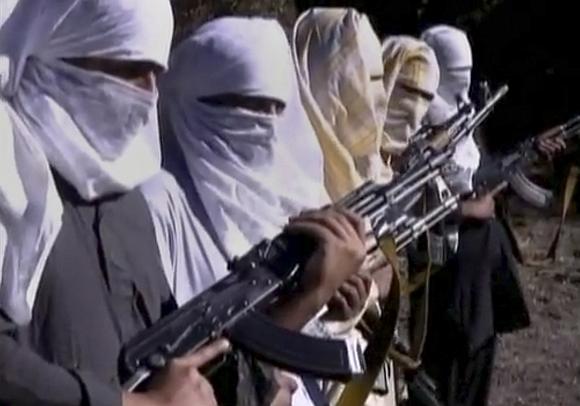 The United States has said that Taliban is not an enemy of America, a move seen as the latest effort of the Obama administration to send an olive branch to the terrorist outfit that ruled Afghanistan before 9/11.
With privilege motion, BJP readies for BATTLE against Chidambaram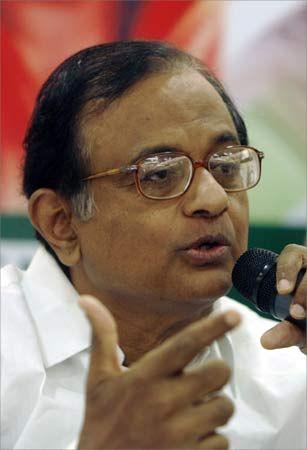 Bharatiya Janata Party on Tuesday decided to move a privilege motion against Home Minister P Chidambaram, accusing him of showing "disrespect" to Parliament by making a statement outside on the recent controversy over allegedly helping a local hotelier.
PHOTOS: All COLD, no play in north India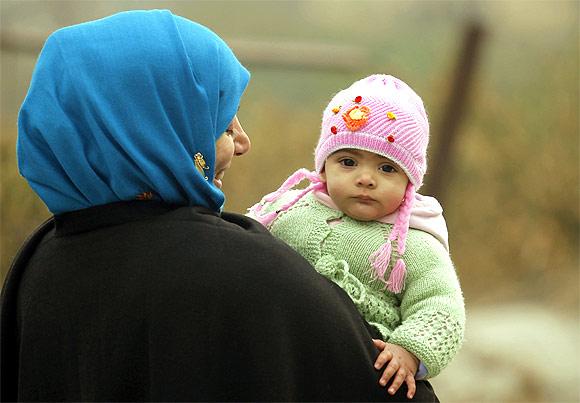 North India is reeling under an intense cold wave, waging a daily battle with plunging temperatures, dense fog and poor visibility.
Kim Jong-Un: The little known ruler of unpredictable N Korea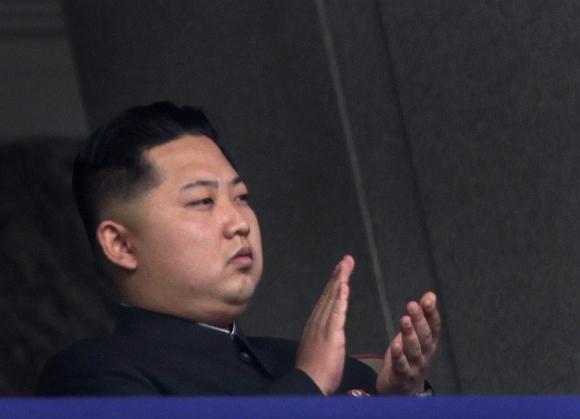 Till 2009, his name had never figured even in rumours as a possible successor to North Korea's Kim Jong-il. And today after his father's death the 28-year-old Kim Jong-Un has been dubbed as the 'great successor' leaving all of Asia and United States anxious.
PHOTOS: MPs who are yet to spend their MPLADS funds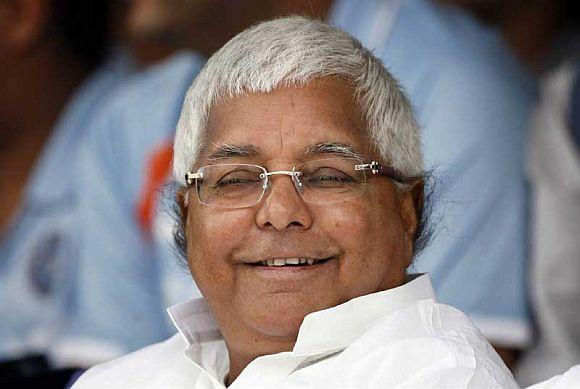 We take a look at those MPs who are yet to spend their MPLADs funds
How Pyongyang's Kims ruled North Korea with an iron fist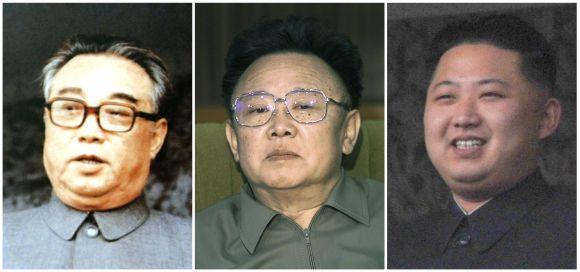 Rediff.com takes a look at the dictatorial journey of the Kims 'The Great Leader' and 'Dear Leader', and what little is known about the 'great successor'.
Bhagavad Gita ban: India takes up issue with Russia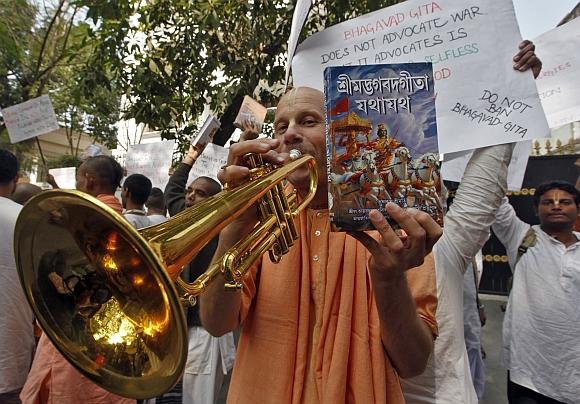 India has strongly taken up the demand for banning Hindu scripture Bhagavad Gita, which a group linked to the Christian Orthodox Church has described as 'extremist', with the Russian authorities, Indian Ambassador to Russia Ajai Malhotra said.
Political chaos named Lokpal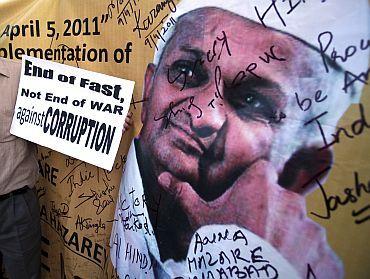 An overwhelming majority of MPs think that in less than five years the Lokpal will become the most corrupt institution in India. reports.
December 19, 2011
Zardari snubs Kayani's call, ready to fight till the last bullet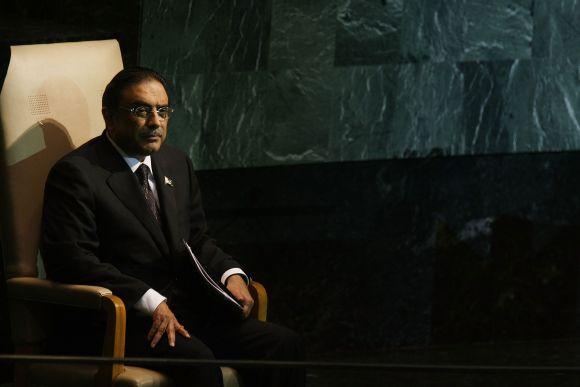 Rediff.com's analyses the controversial developments post the explosive Memogate scandal that rocked Pakistan and reveals President Asif Ali Zardari's resolve to take on forces that are out to topple him
We have finished 'cleaning up' Lokpal draft: Ministers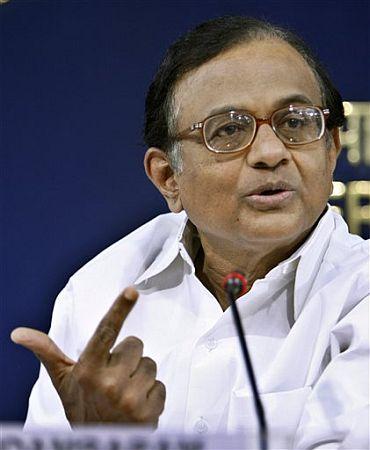 A group of senior ministers On Monday "cleaned up" the draft of the changes in the Lokpal Bill, which Law Minister Salman Khurshid says will be introduced in Parliament during the current session.
IN PICS: Man who turned North Korea into a nuclear state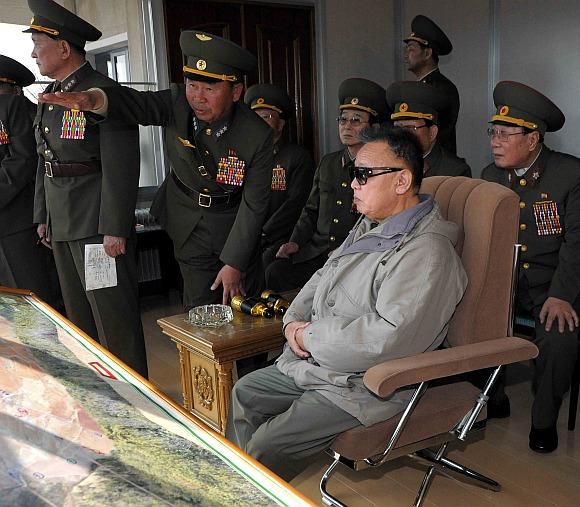 He was heard about, revered and feared in equal measure, but the ruler of the world's most secretive regime was rarely seen in public. Kim Jong-il, who led the communist nation since the death of his father in 1994, died on a train while visiting an area outside Pyongyang, the capital.
Jayalalithaa EXPELS close aide Sasikala from AIADMK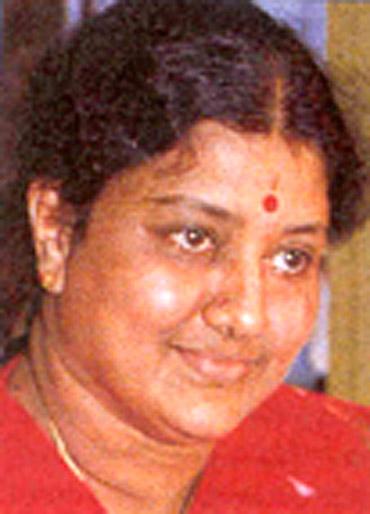 In a surprise move, All India Anna Dravida Munnetra Kazhagam supremo Jayalalithaa on Monday expelled her close aide V K Sasikala and her husband M Natarajan, besides 10 others from the party's primary membership.
'Establishment of Pak's fifth military dictatorship underway'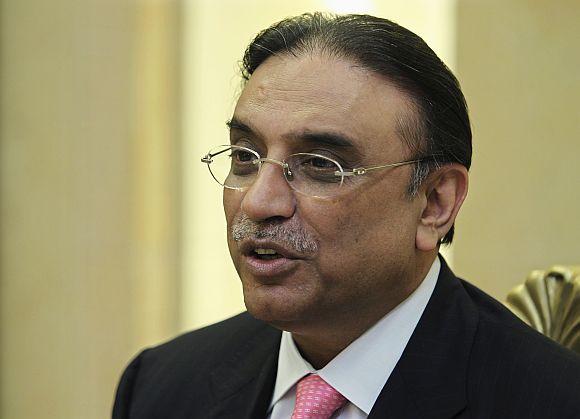 Ex-CIA official Bruce Reidel had said in Washington, DC that amid speculations over Zardari's future, he believes that the 'creeping establishment' of Pakistan's fifth military dictatorship is underway right now, reports .
Mullaperiyar row: New dam a win win for Kerala, TN, says Chandy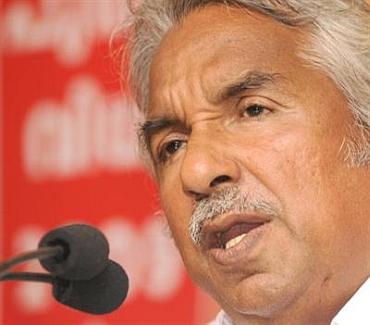 Locked in a bitter row with Tamil Nadu on the Mullaperiar Dam issue, Kerala Chief Minister Oommen Chandy on Monday maintained that the safety of the century-old dam was a "concern" for his state and that a new structure was a solution "where both sides win."
Rewind: Best PHOTOS in the last 48 hours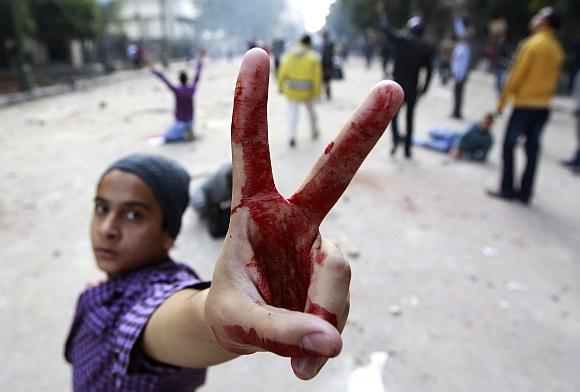 Presenting some of the best PHOTOGRAPHS from around the globe in the last 48 hours.
Is US indirectly asking India to contain China?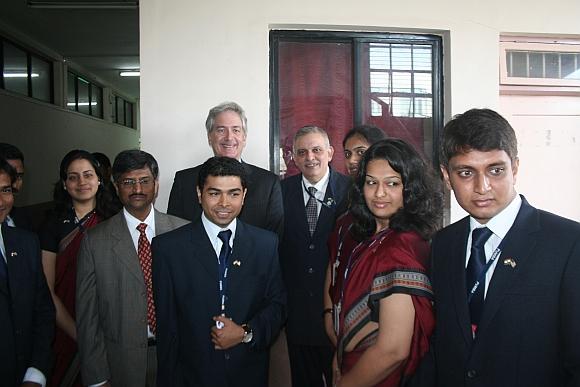 The United States of America, say experts, is gently nudging India to contain the rise of China's assertiveness in the Asia Pacific region without antagonising the latter.
US-India ties the cornerstone of strong Asia-Pacific: Burns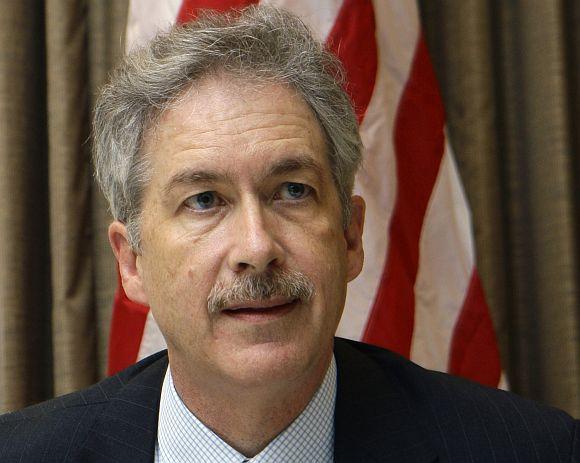 United States Deputy Secretary of States William J Burns addressed a lecture on 'US-India partnership in an Asia-Pacific century' at the University of Pune on Friday. We present edited excerpts from his speech.
SP likely to oust Maya; better result for Cong: UP poll survey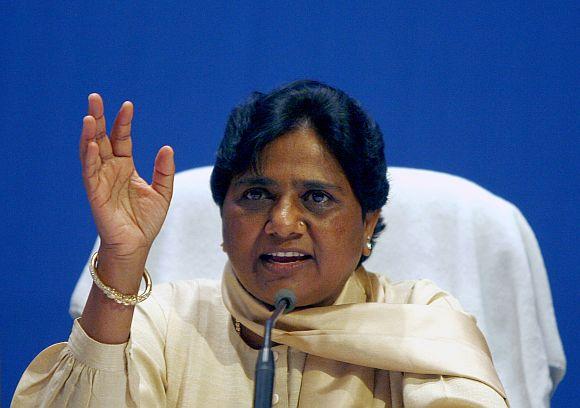 Mayawati's eventful tenure in Uttar Pradesh seems to be heading for a change in the upcoming assembly elections, expected to be held in February-March next year.
Lokpal Bill gets final touches, Cabinet meet today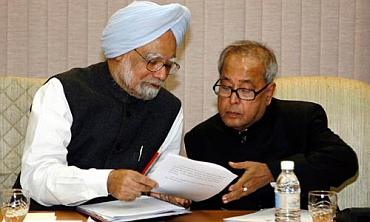 Amid the government's keenness to introduce Lokpal Bill in Parliament before the end of the winter session on December 22, the Union Cabinet on Sunday night had informal discussions on the much-hyped legislation which is expected to be taken up by the Cabinet formally on Monday.
DON'T MISS: The 10 STRANGEST stories of 2011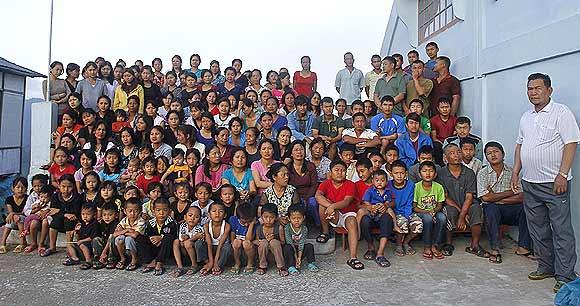 Here are some of the strangest stories of the year.
1971 War, Memories of Another Day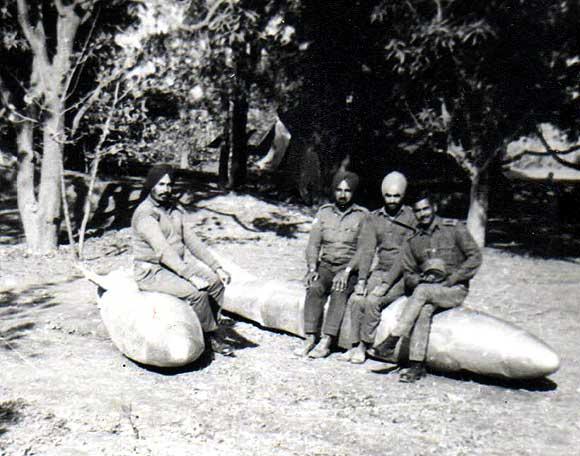 'When I looked at the map I was astonished to see the extent of the enemy minefields and the heavy concentration of armour and artillery. This deployment was specially designed to confront the numerically larger Indian Army. Of course, it didn't work! Later we learned how poor 'our intelligence' was. There was not even one-third deployment of the enemy on the ground!!' remembers Colonel John Taylor (retd), a young captain in the 1971 war.
December 18, 2011
Cabinet clears Sonia's Food Security Bill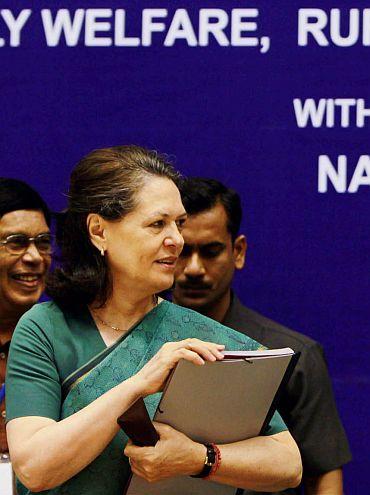 Aiming to provide food security to the poor, the government today approved food bill that seeks to give legal entitlement of cheaper food grains to 63.5 per cent of the country's population.
Hazare in Chennai: Govt has betrayed us repeatedly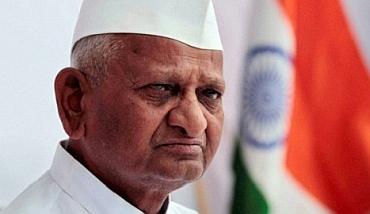 Casting doubts on government's intentions over the Lokpal Bill, Anna Hazare on Sunday accused it of repeatedly betraying his team and said he is firm with his agitation plan if an effective anti-graft legislation was not passed in the ongoing winter session of Parliament.
Mullaperiyar: 'PC's 'by-poll' remark shows political immaturity'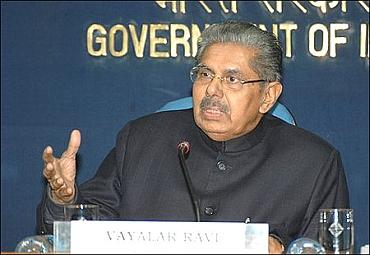 Union Minister Vayalar Ravi on Sunday slammed his colleague and Home Minister P Chidambaram for his remarks on the Mullaperiyar Dam, calling them as "unfortunate" and said they only showed his "political immaturity".
Can bring Lokpal in Parliament, can't guarantee passage: Cong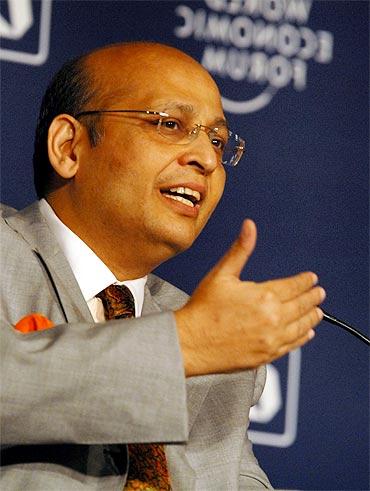 With the Union Cabinet expected to take up the Lokpal Bill for consideration, the Congress on Sunday kept it fingers crossed on the passage of the legislation in Parliament.
In PHOTOS: Deadly typhoon submerges Philippines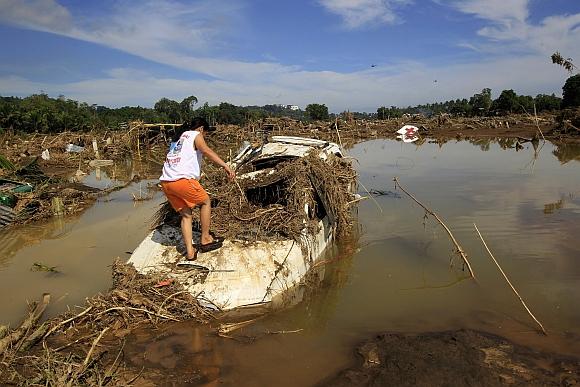 More than 500 people were killed, most in their sleep, as tropical storm Washi swelled rivers and triggered flash floods, which devastated a southern Philippine region.
Ajit Singh in! Next on Congress agenda: OBC quota for Jats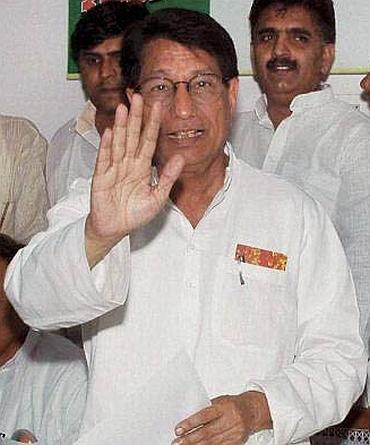 On Sunday, Rashtiya Lok Dal chief Ajit Singh was sworn in as Union Cabinet Minister. And the next move of the Congress, in the run up to the Uttar Pradesh elections, is to grant reservations to Jats in the central list of Other Backward Classes. Neerja Chowdhury analyses
December 17, 2011
Put in place a strong Lokpal bill or just go: Anna tells govt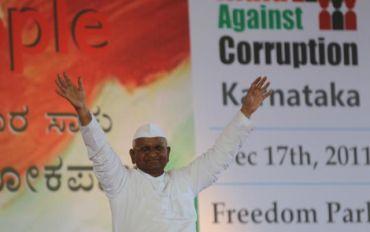 Even as Prime Minister Dr Manmohan Singh assured the nation that his government was committed in passing the Lokpal Bill, Anna Hazare continued to accuse the government of deceit.
PHOTOS: Indian teen becomes shortest woman alive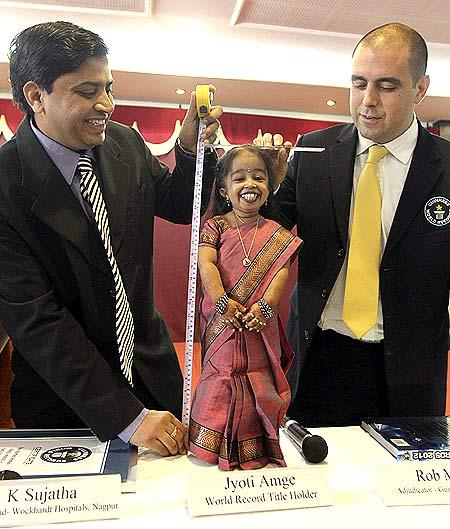 An Indian teenager measuring just 62.8 centimeters was on Friday named the world's shortest living woman, eclipsing the previous record of Bridgette Jordan of the United States, set earlier this year.
Anna writes to PM: Will the Lokpal Bill be PASSED?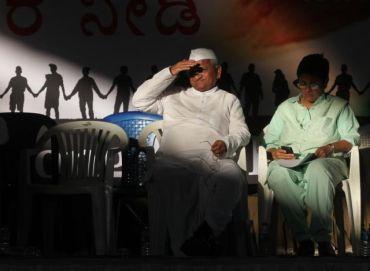 Anna Hazare on Saturday wrote a fresh letter to Prime Minister Manmohan Singh, saying doubts have arisen over whether Lokpal Bill will be passed by December 23 when Parliament session gets over and threatened to go ahead with his proposed fast and 'jail bharo' agitation.
Make Chidambaram an ACCUSED in 2G case: Swamy tells court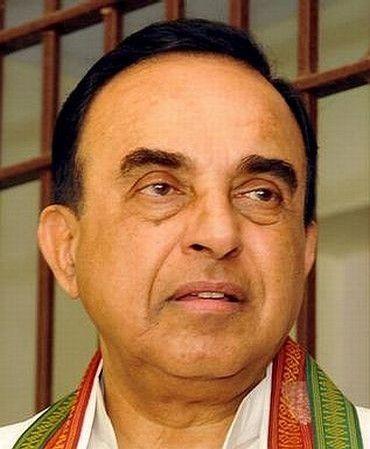 A Delhi court on Saturday started recording the statement of Janata Party chief Subramanian Swamy, who is seeking the prosecution of Home Minister P Chidambaram in the 2G case. Swamy had sought the court's permission to examine witnesses, including senior Central Bureau of Investigation officials, to establish erstwhile finance minister and present Home Minister P Chidambaram's alleged role in the 2G spectrum allocation.
Kat sizzles in Chikni Chameli, Sunny most googled!
Kat sizzles in Chikni Chameli, Sunny most googled!
December 16, 2011
Chidambaram rejects BJP charges; denies conflict of interest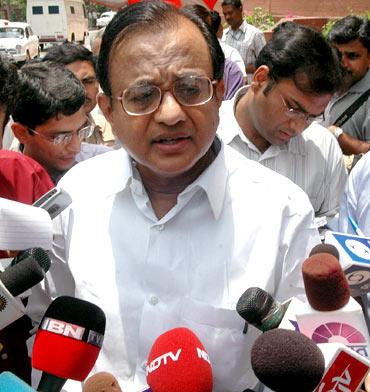 Expressing deep hurt, Home Minister P Chidambaram on Friday strongly rejected Bharatiya Janata Party's allegation that he had favoured a Delhi-based hotelier, his former client, in withdrawing three FIRs filed against him and dismissed suggestions there was any conflict of interest involved in it.
PM in Russia: First reactor of Kudankulam to start shortly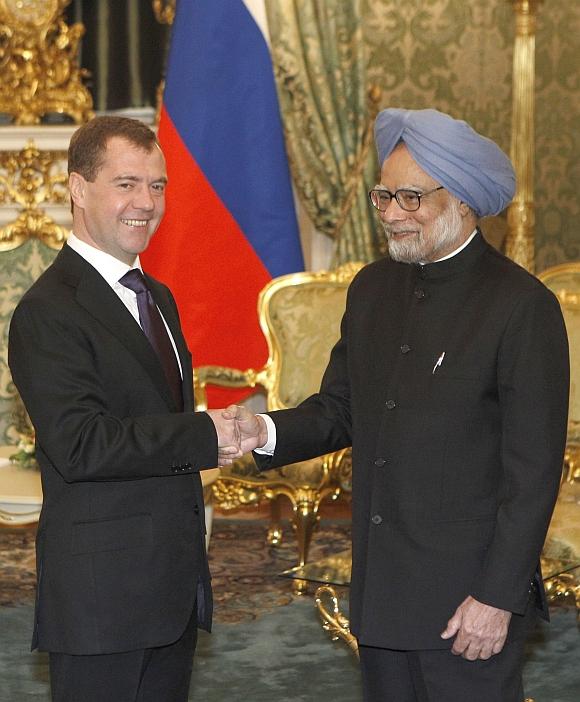 Prime Minister Manmohan Singh on Friday cleared the uncertainty over the start of Kudankulam nuclear project declaring that the first unit will be operationalised in a couple of weeks but India and Russia did not sign any agreement for the third and fourth units of the plant.
'India-US-Japan talks not aimed at containing China'
Ahead of the first of its kind dialogue involving India, Japan and the United States, a top American diplomat has said the trilateral talks make good strategic sense, but the idea that they are aimed at China's containment is "preposterous".
Is Pawar trying to attract Yeddyurappa into NCP?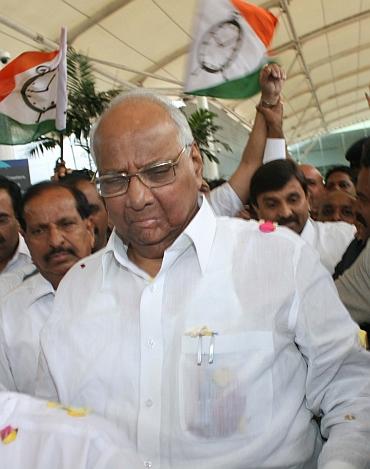 The Nationalist Congress Party has been sending out feelers to sidelined BJP leader B S Yeddyurappa and former Karnataka minister B Sriramulu to join the party. reports.
In PHOTOS: US troops leave Iraq after nine years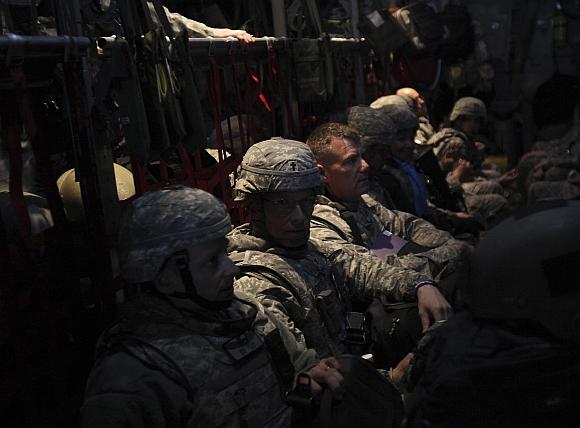 The United States on Thursday formally ended their nine-year mission in Iraq, which began with the invasion to oust Saddam Hussein, with a low-key ceremony in Baghdad.
Iowa Republican debate tears into Obama's policies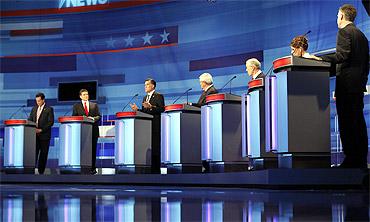 United States President Barack Obama came under attack from leading Republican presidential candidates over what they called his "weak" foreign policy as they vowed to revamp the country's foreign policy if voted to power in the 2012 polls
Only lucky soldiers get to see war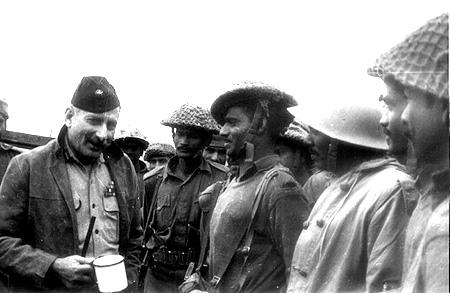 We fought as a well knit armed force; blazed our own trail and wrote a golden chapter of the 1971 War, remembers Lieutenant General B T Pandit (retd), who was part of the famous 54 Infantry Division in the war.
At a GOA RAVE PARTY: No drugs and no loud music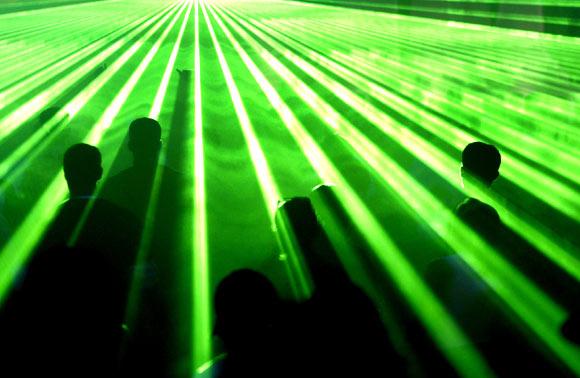 Abstract: Goa's acid parties, which trace their origin in the 60s hippie culture, coupled with doping are undergoing a generational change here since last couple of years.
Top 10 PHOTOS in the last 24 hours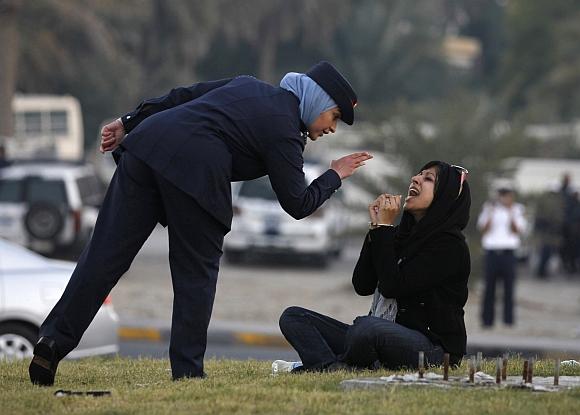 Here are some of the best images from across the globe in the last 24 hours.
View: Dr Singh's authority is deeply ERODED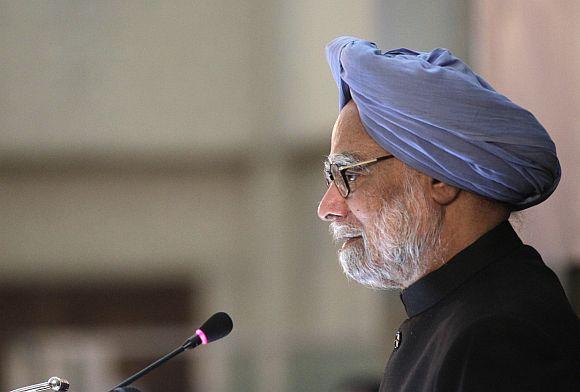 The year is drawing to a close, and so it seems is meaningful government activity. The state of flux has engulfed the entire UPA government that appears totally adrift. It is as if no one is charge, with the ministers pulling in different directions and industry threatening to pull out investments for safer bets abroad, writes .
PHOTOS: A Russian 'hunk' all set to enter Indian Navy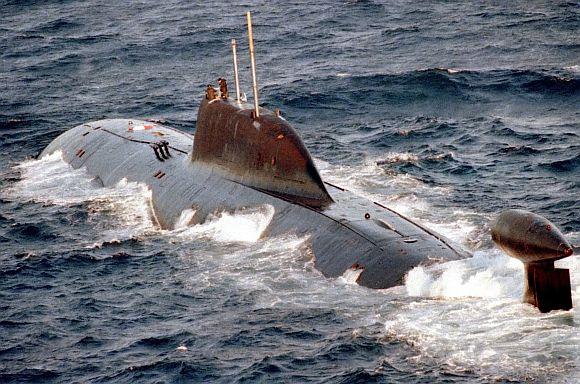 In a major boost to its defence prowess, India is all set to receive the much-awaited Akula-II class 'Nerpa' nuclear attack submarine from Russia by the month end on a 10-year lease.
MUST READ: Angry Big B makes polio cases DROP in India
Megastar Amitabh Bachchan is elated that his angry young man act for the polio campaign has led to a decrease in the number of polio cases this year.
IN PHOTOS: Shirdi Sai Baba comes to Mumbai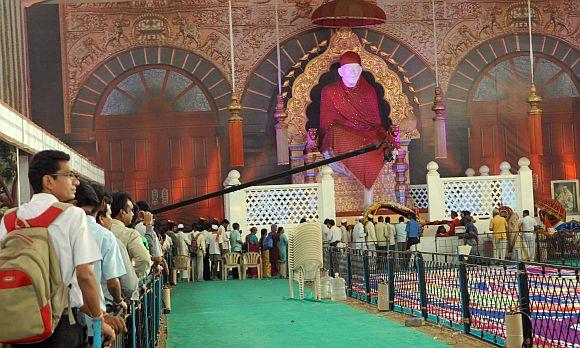 It's a boon for thousands of devotees of Sai Baba in Mumbai who cannot travel to his abode in Shirdi.
Aid to Pakistan conditioned, NOT cut: US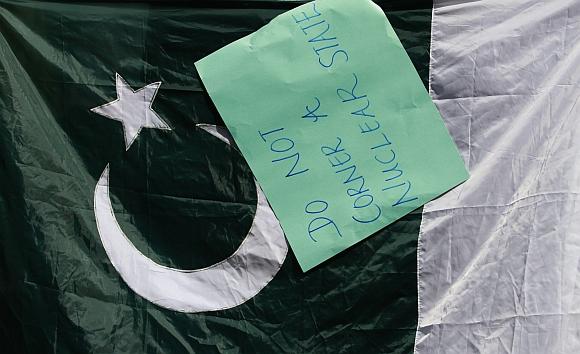 The Obama administration on Thursday said that there is no bearing on the current aid structure to the House bill that freezes $ 700 million aid to Pakistan; which a United States State Department spokesperson argued only requires a certification and that too has a waiver clause.
Congress' Lokpal strategy: Blame and Rule?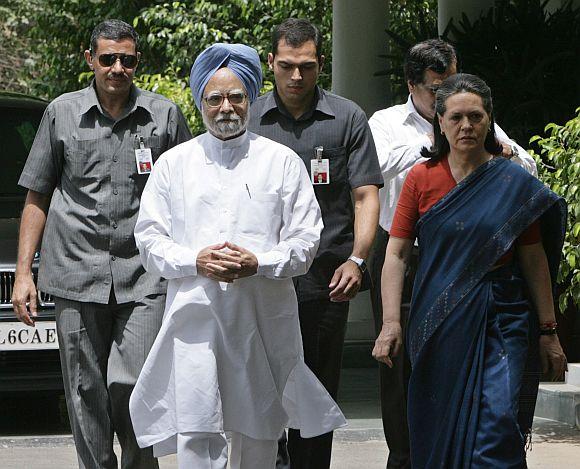 Realising the dangers of postponing the Lokpal Bill, the government after a long gap has acted smartly in putting the onus of passing the controversial bill onto the shoulders of the Opposition parties, reports .
December 15, 2011
Hazare ALSO threatens 'jail bharo' from Jan 1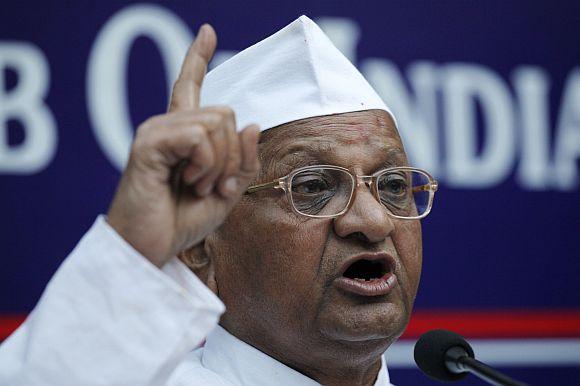 Stepping up pressure, Anna Hazare on Thursday announced a new agitation of filling up jails (jail bharo) from January 1 if Parliament does not pass a strong Lokpal law, amid indications that it is unlikely to be done before the scheduled conclusion of the current winter session.
More than Lokpal, we need hangman for Afzal Guru: Thackeray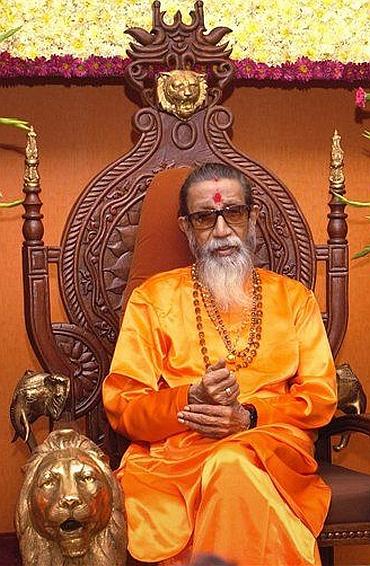 Shiv Sena chief Bal Thackeray has criticised Team Anna for pressuring Parliament to get the Lokpal Bill passed. "More than a Lokpal, we need a hangman to execute Afzal Guru, convicted in Parliament attack case," the Sena chief said.
In PHOTOS: The CRPF goes to adventure school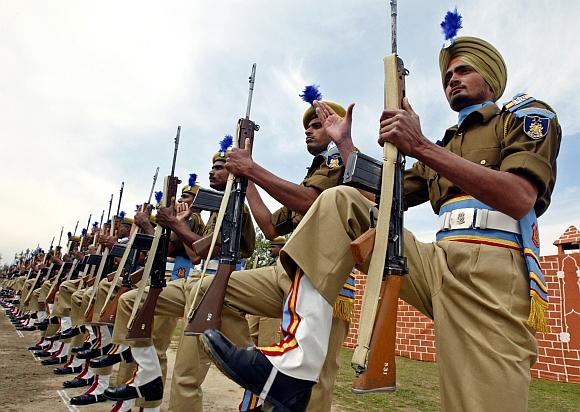 The country's largest paramilitary force -- the Central Reserve Police Force -- is literally going to 'school' as the force has recently created six new institutions to hone the operational and intelligence gathering skills of its troops.
Kerala acting mischievous on Mullaperiyar dam: Jaya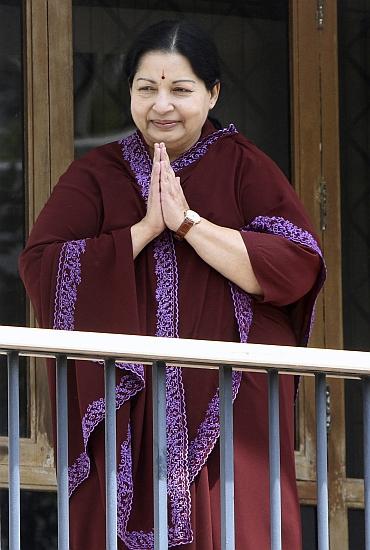 Tamil Nadu Chief Minister Jayalalithaa on Thursday charged the Kerala government with carrying out a "mischievous propaganda" on the safety of the Mullaperiyar Dam only to create panic and whip up emotions of its people to draw political mileage.
'Muslims not happy with compensation for Mecca Masjid accused'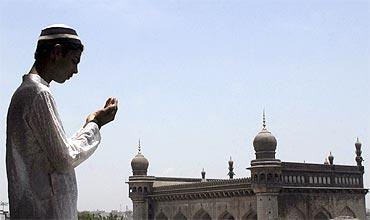 Andhra Pradesh has released Rs 70 lakh for innocent Muslim youths arrested and tortured in the 2007 Mecca Masjid blast case. But the minority community continues to be miffed for the compensation comes from the Mecca Masjid kitty and not the chief minister's funds. Vicky Nanjappa reports
In PICS: Hooch tragedy toll 143, Mamata orders CID probe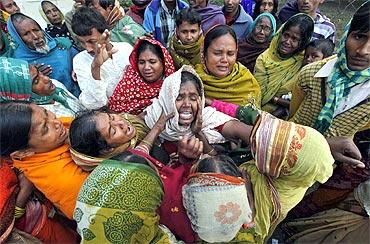 Wails of grief shook West Bengal's Sangrampur and neighbouring villages as the toll in the state's worst-ever illicit liquor tragedy shot up to 143 amid fears that this may rise further with over 100 victims including labourers, rickshaw-pullers and hawkers battling for life.
Fraud case: 'Chidambaram DID NOT see controversial file'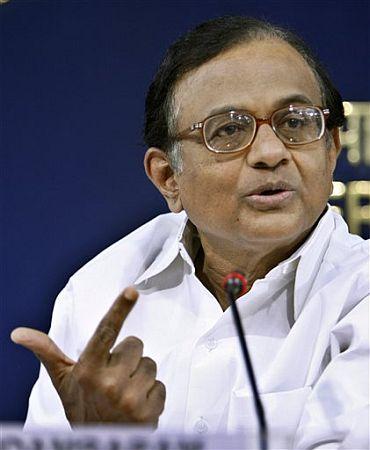 The home ministry on Thursday said Home Minister P Chidambaram did not have any role in the withdrawal of three FIRs against a Delhi-based hotelier, who was accused of cheating and forgery and is said to be a former client of the minister.
Lokpal Bill WILL BE passed by Parliament: Hazare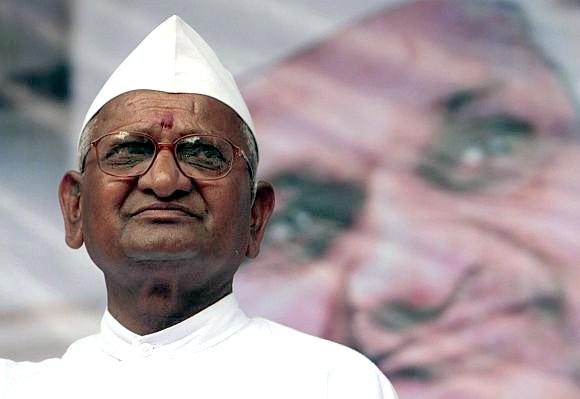 As consensus eluded political parties on the issue of Lokpal, activist Anna Hazare on Thursday said that he has confidence in Parliament and it will pass the bill.
Mullaperiyar row: 'A new dam HAS TO be built'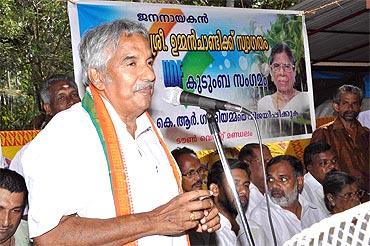 Voicing Kerala's readiness to walk the extra mile to resolve the Mullaperiyar Dam row, Chief Minister Oommen Chandy said he was even willing to enter into a tripartite agreement and enact a law assuring Tamil Nadu that it will get "same quantity" of water from the new dam.
US to FREEZE $700 million aid to Pakistan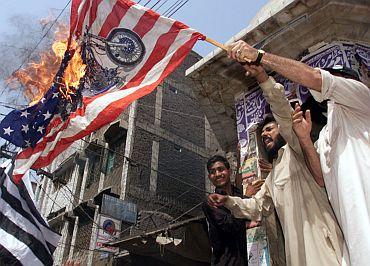 The United States House of Representatives has approved a billion dollar defence bill, which, among other things, freezes the $700 million in aid to Pakistan until the country offers greater assurances to Washington to contain the spread of Improvised Explosive Devices.
Congress seems to be cooking up a recipe for CHAOS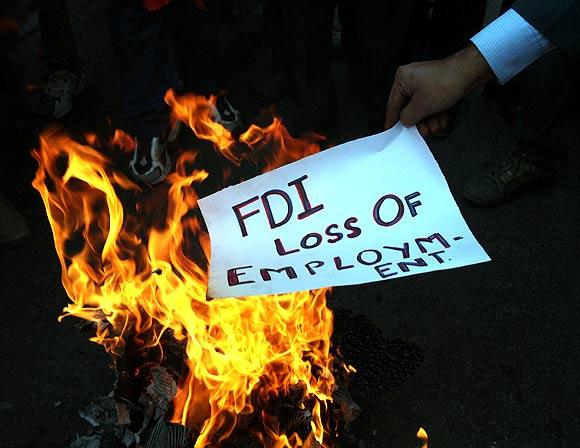 Congress can initiate moves that please it -- and any alliance partner can choose to oppose them also. That is a recipe for chaos, warns A K Bhattacharya
The tragedy of being Irom Sharmila
The Iron Lady of Manipur, who has been on hunger strike for 11 years against the Armed Forces Special Powers Act, is an ordinary woman fighting an extraordinary struggle, finds .
Pakistan decides to REVISE ties with United States
As Pakistan-United States relations have hit an all-time low in the wake of the November 26 NATO air strike which killed 24 Pakistani soldiers, the decision-makers in Islamabad and Rawalpindi have decided to revamp the country's foreign policy by revising ties with Uncle Sam, reports .
Dr Kalam asks: 'What will YOU be remembered for?'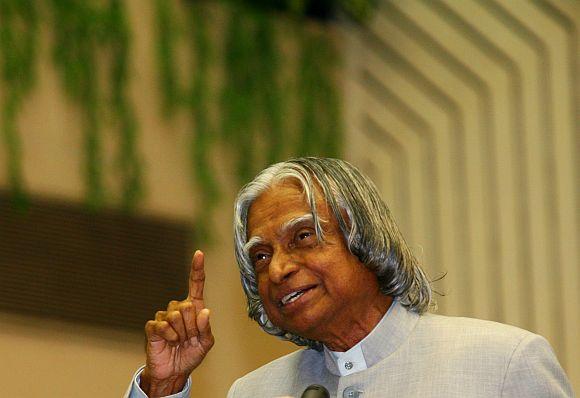 Former President Dr APJ Abdul Kalam recently addressed the valedictory function of the 86th foundation course at the National Academy of Direct Taxes in Nagpur. We present here an excerpt from Dr Kalam's inspiring speech
MUST SEE: The 10 BIG SURPRISES of 2011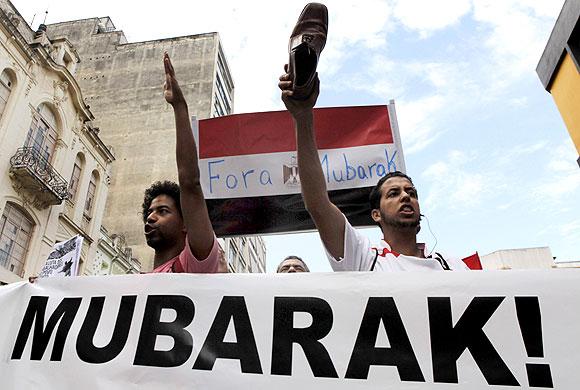 The year 2011 has been an eventful one, full of surprises. Shankar Acharya, former chief economic adviser to the Government of India, jots down 10 unexpected economic and political developments in India and across the world this year, some of which changed the course of history.
December 14, 2011
All party meet FAILS to reach consensus on Lokpal
No consensus was reached at the all party meeting convened by Prime Minister Manmohan Singh on the Lokpal issue.
Can't make info regarding accounts abroad public: Mukherjee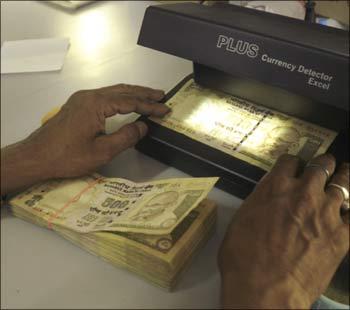 Rejecting opposition demands, government on Wednesday refused to make public information received from foreign countries with regard to Indian account holders but expressed readiness to issue an elaborate document on the problem.
'Proud Indians' to walk 5000 km to fight corruption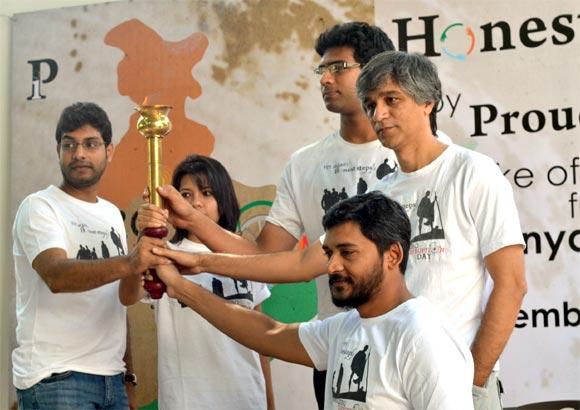 A group of youngsters will embark on a walkathon from Kanyakumari to Delhi to create awareness about the perils of corruption. reports from Hyderabad.
Handle China like a Test match, not a Ranji match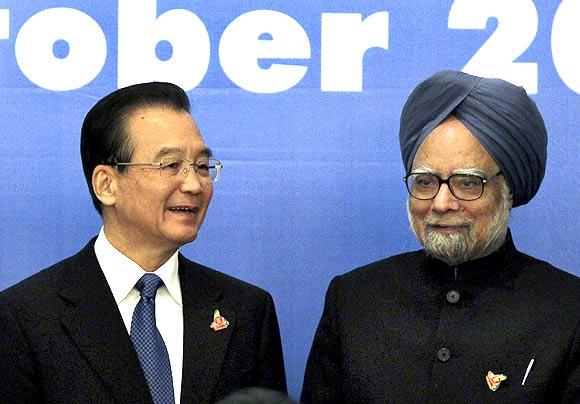 'India doesn't want any fights with China. We want to develop a relationship further and faster, but we want to assure that our pride is not hurt in the process because China has risen and India is, still, rising. This, in a nutshell is India's policy on China.'
MUST SEE: Assam militants lay down arms, seek peace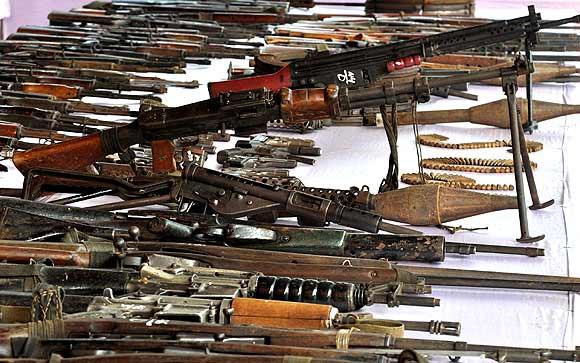 All the 568 cadres of the United Peoples Democratic Solidarity, a Karbi tribal militant group, laid down arms at a function held at Diphu in Karbi Anglong district in the presence of Assam's Director General of Police Shankar Baruah and Lieutenant General Shakti Gurung on Wednesday morning.
Hazare wants 'behen' Mamata to put in a good word on Lokpal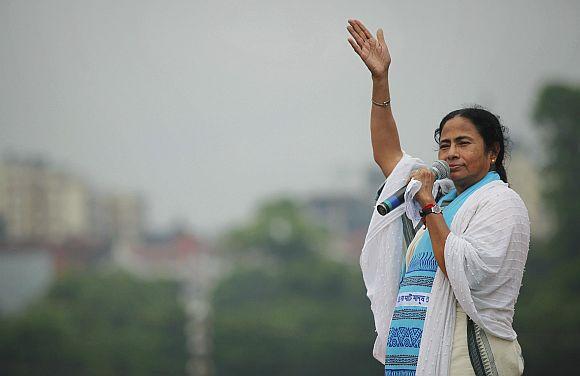 Anna Hazare on Wednesday found fault with the government for bringing a separate Citizens' Charter bill saying it was against the assurance given by Parliament to him and urged Trinamool Congress Chief Mamata Banerjee to pressurise the United Progressive Alliance on Lokpal issue as she did on FDI in retail.
We have nothing to hide: Advani on black money issue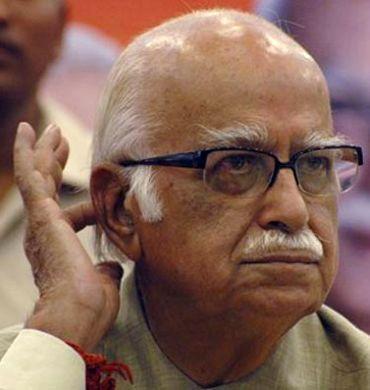 The issue of black money dominated in Lok Sabha on Wednesday with the Opposition asking the government to bring back an estimated Rs 25 lakh crore stashed away illegally in foreign banks and reveal the identity of depositors.
'Why is Afzal Guru still in jail? He should be hanged'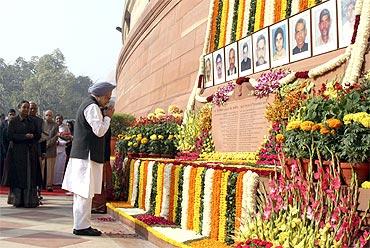 Besides the numbing grief of losing a loved one and the disappointment with a government that has not bothered enough, families of the martyrs of the terror attack on Parliament unwittingly share another sentiment. They all want Afzal Guru to hang, reports
Government doesn't think China will attack India: PM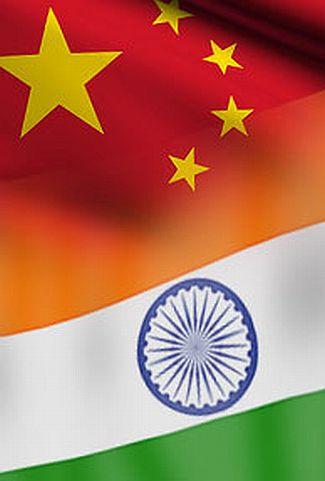 Prime Minister Manmohan Singh on Wednesday refuted reports about China planning to attack India and maintained that the policy of both the countries is to engage in dialogue on the border issues though there has not been much progress in recent times.
Arrested terrorists reveal plan to kill Narendra Modi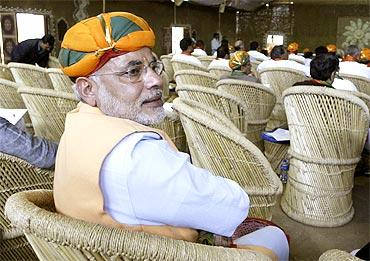 The Lashkar-e-Tayiba and the Jaish-e-Mohammed are planning to assassinate Gujarat Chief Minister Narendra Modi, reports Vicky Nanjappa
One artist to another: Uttam Ghosh's tribute to Mario Miranda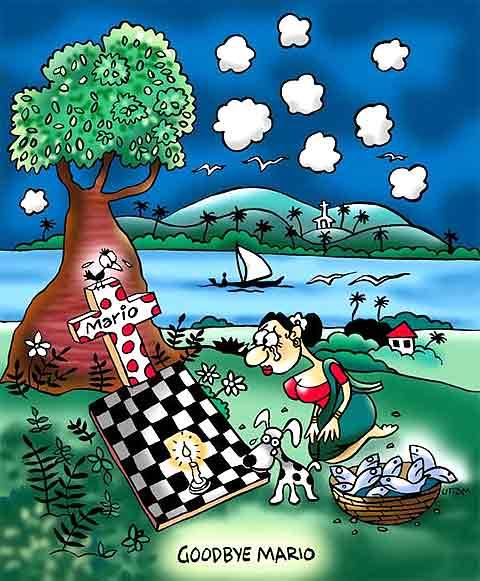 Uttam Ghosh pays homage to the legendary artist Mario Miranda, who passed into the ages on Sunday, December 11.
'Maria Susairaj seemed like the girl-next-door'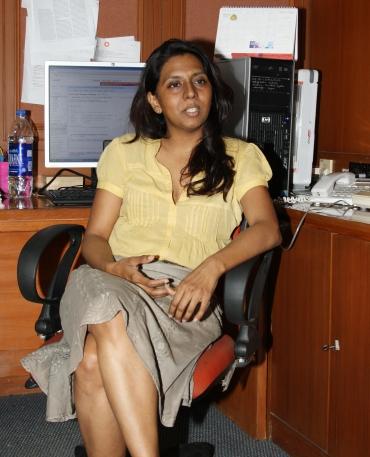 In a live chat with readers of Rediff.com, Baghel answered a variety of questions on what prompted her to choose this particular subject, her interactions with the protagonists and the trauma of their families
'Terror sanctuaries in Pak MUST be dealt with an iron fist'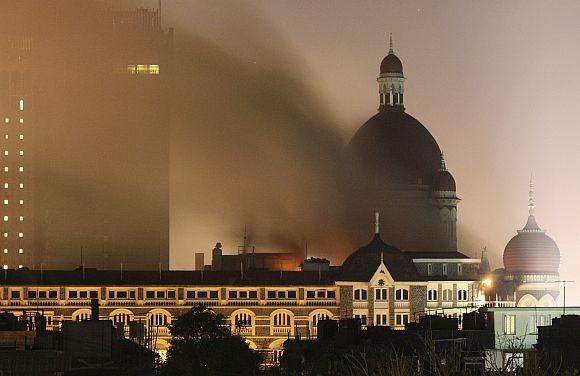 Unless India can exercise counter-sanctuary policy against terrorist organisations in Pakistani territory, we will be destined to see a periodic recurrence of attacks on our nationals, says security expert .
Battle for Russia: A billionaire challenges Putin's might
He is Russia's third richest person. This 6 feet 8 inches 'giant' has survived many scandals, and currently sits on an empire worth $18 billion (about Rs 95,300 crore). On Monday, he told the media in Moscow that he was taking the most important decision of his life.
China denies setting up military base in Seychelles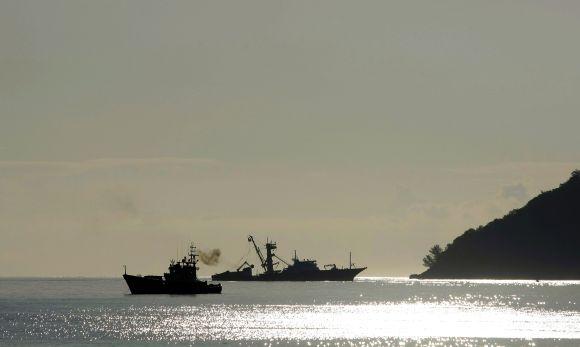 China's plan to establish a supply and recuperation facility in the strategically-located Indian Ocean island of Seychelles hardly amounts to setting up a military base, Chinese military analysts claimed.
AFSPA row: Delhi must DECIDE if Kashmir's still a conflict zone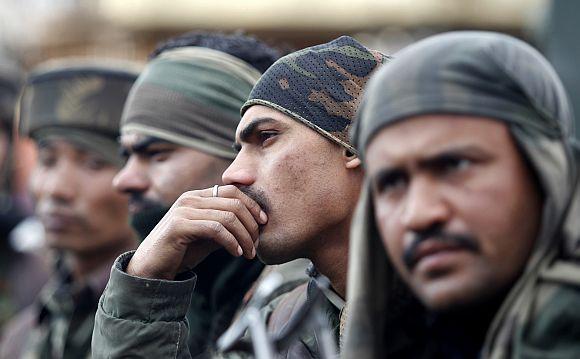 Amid a raging debate over AFSPA, a focused internal political dialogue must be launched in Kashmir to reassure the army that yet another hard-won peace will not be squandered by political lethargy, writes
December 13, 2011
IN PHOTOS: Sukhoi-30 fighter plane crashes near Pune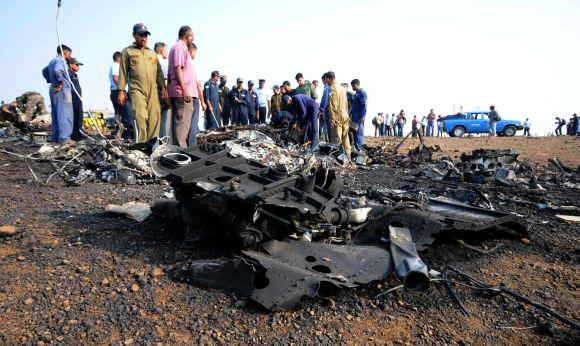 A Sukhoi-30 MKI fighter aircraft of the Indian Air Force on Tuesday crashed near a village in an open stretch of land while on a routine mission but the two pilots flying it ejected safely.
BJP riding piggyback on Hazare's bandwagon: Cong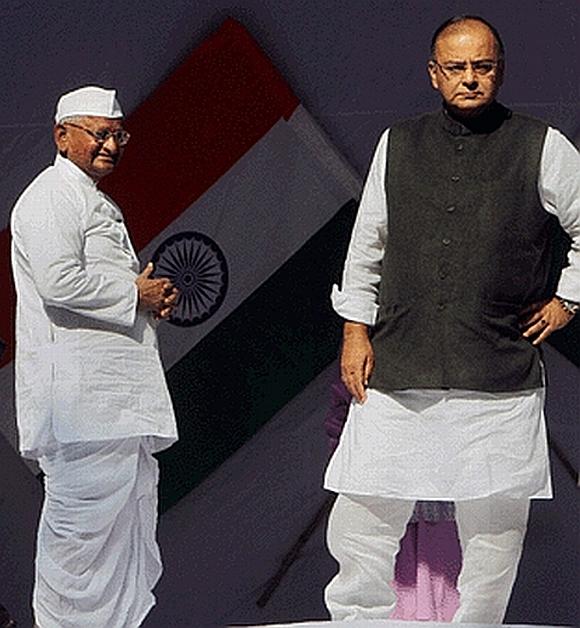 On the eve of the all-party meeting on the Lokpal issue, the Congress on Tuesday made a scathing attack on opposition parties, accusing them of seeking "approval and approbation from extra-constitutional elements" by participating in Team Anna's debate at Jantar Mantar.
100 years ago: A one million pound announcement
The Delhi Durbar of 1911 was held at the peak of British imperial glory in India. It was also a turning point in Indian history ensuring that Delhi would be the seat of power of India henceforth
PM in Lokpal: Will govt buckle under pressure?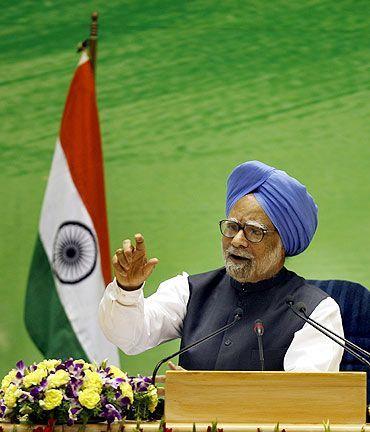 The government on Tuesday came under intense pressure from political parties to include the office of the prime minister, Group C and D employees and the anti-corruption wing of the Central Bureau Investigation within the purview of the Lokpal Bill.
In 10 years, people will come to UP to look for jobs: Rahul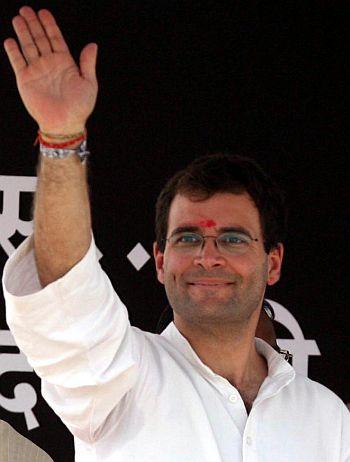 Attacking the Bahujan Samaj Party and the Samajwadi Party, Congress leader Rahul Gandhi on Tuesday sought a chance for the party to rule Uttar Pradesh, promising to change the state in the next ten years when people from outside will flock there for jobs.
Afzal Guru awaits his fate, Azhar plots next attack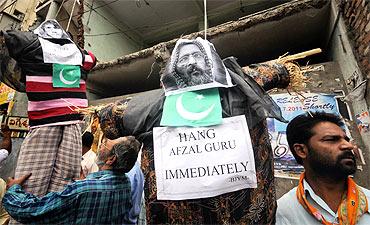 Indian authorities may claim that they have completed their probe in this case successfully, but the main accused has evaded arrest so far, points out Vicky Nanjappa
The Flying Hero of the 1971 War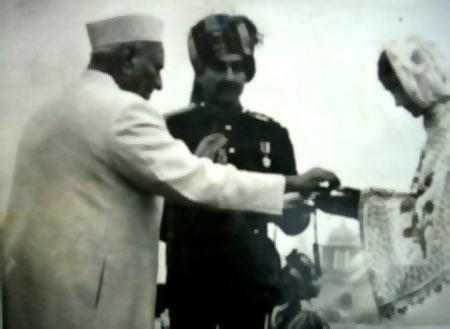 Nirmal Jit Singh Sekhon is the only Indian Air Force warrior to be decorated with the Param Vir Chakra. 'My admiration for his gallant action remains undiminished,' says M P Anil Kumar. 'It was not his day, yet he made it his own.'
'We have seen only half the truth in cash-for-votes scandal'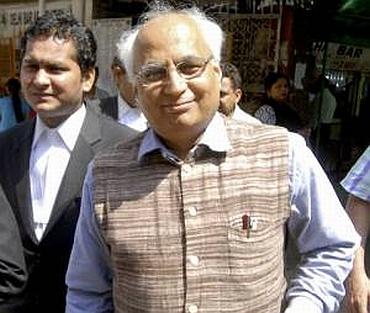 'Our courts may fail, there may be lot of corruption in the working of our criminal justice system, but ultimately the justice of God will prevail,' says Sudheendra Kulkarni, recently released from bail in the cash-for-votes case.
Will UPA accept Anna's demands on Lokpal at all-party meet?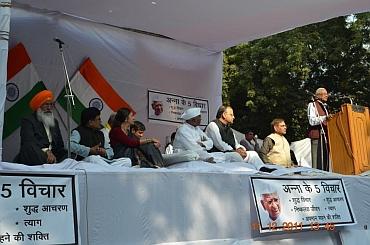 After the all party meeting on Wednesday, the Union cabinet is likely to meet either on Sunday or Monday morning to clear the bill after which it will be placed before the house, possibly by December 20, reports .
'Kashmir will BURN if Afzal Guru is hanged'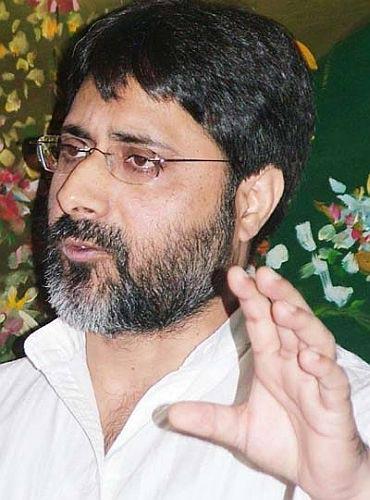 On the 10th anniversary of the attack on Indian Parliament, Vicky Nanjappa talks to Professor SAR Geelani speaks about the trauma of being wrongfully accused in the case, the investigation and Afzal Guru's conviction.
I DESERVE to be re-elected: Obama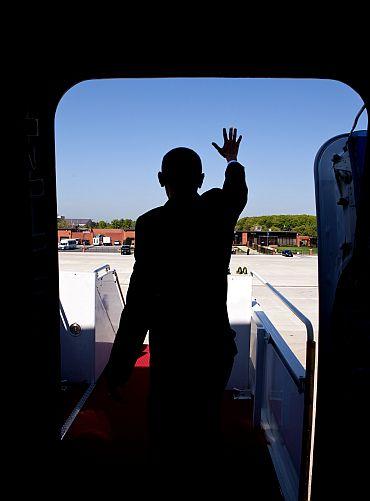 Strongly defending his record as US President during the nearly first three years of his tenure, Barack Obama has said he deserves to be re-elected as he has not only revived the nation's economy, but also secured the country.
What is Manipur's future?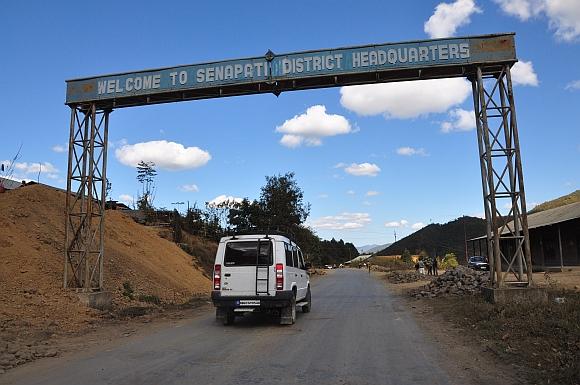 In the northeastern Indian border state, there is a lot to despair over. But there is also hope, finds Sumit Bhattacharya.
Cafe Mondegar remembers the man behind The Wall: Mario Miranda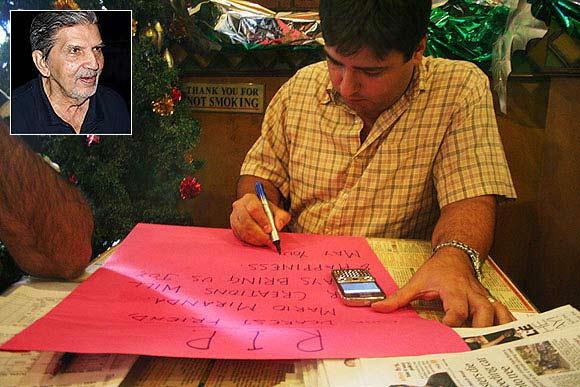 The walls at Cafe Mondegar, a popular hotspot in south Mumbai, have become its identity, thanks to its marvelous murals that tell the story of the city. This it owes to none other that veteran cartoonist and illustrator Mario Miranda, who passed away in Goa on Sunday. Hoshang Yazdegardi, the son of the owner who runs the cafe today, remembers the man behind the Great Wall of Mondy's.
IN PHOTOS: Landmarks that define a centurion Delhi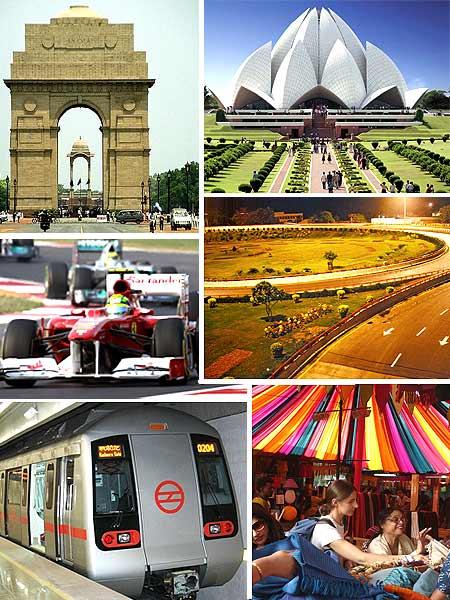 As New Delhi celebrated 100 years of its existence on Monday, rediff.com takes a look at some of the landmarks that define the megacity.
New dam needed at Mullaperiyar urgently: Shashi Tharoor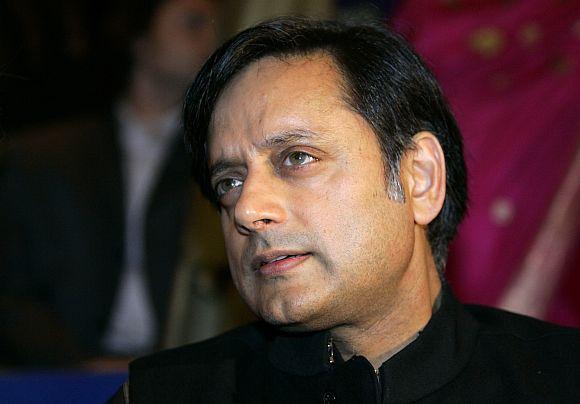 Shashi Tharoor was just back from Delhi after meeting Prime Minister Manmohan Singh along with all the other members of Parliament from Kerala, on the Mullaperiyar dam issue. Rediff.com's caught him in Thiruvananthapuram for an exclusive interview.
December 12, 2011
Three Indian blunders in the 1971 war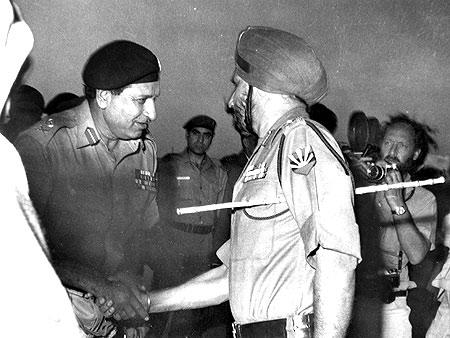 'The greatest blunder was to let the Pakistani army get away with its 'genocide' in Bangladesh. There is massive evidence of Pakistani army brutality in Bangladesh. The evidence is from Pakistani sources itself, the Justice Hamidur Rehman Commission Report. Some of the testimony in that report makes very chilling reading, even 40 years after the event.'
PM, Sonia not on same page, says BJP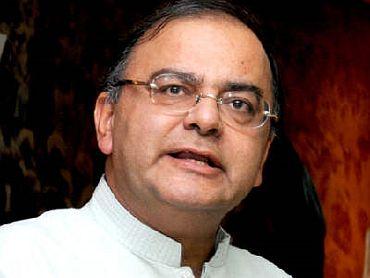 Claiming that Prime Minister Manmohan Singh and United Progressive Alliance Chairperson Sonia Gandhi are not on the same page, the Bharatiya Janata Party on Monday said government has to be large-hearted and not act as "big brother" for creating a political consensus, which is key to economic reforms.
AMRI fire: Healthcare is nothing but a lucrative business in WB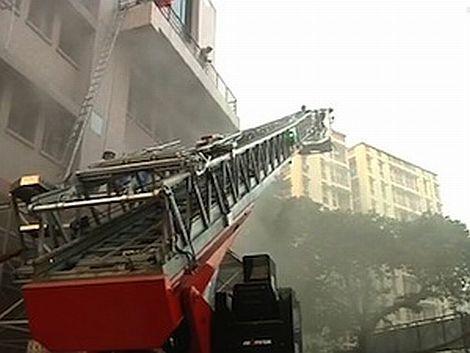 While the debacle in AMRI Hospital is the latest in Bengal healthcare, frequent episodes of medical fiascos have continued unabated, points out Dr Kunal Saha
Look who agrees with Kapil Sibal on web gag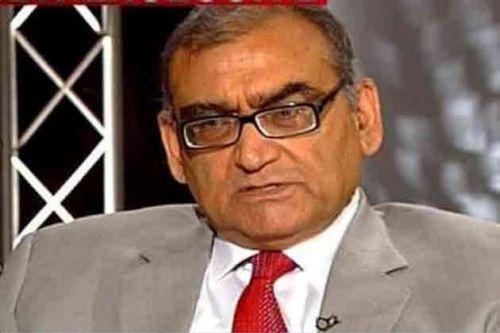 Telecom Minister Kapil Sibal on Monday got support from the Press Council whose chief Markandey Katju said that he favoured filtering of "offensive material" on social networking sites as it could promote religious hatred.
We are not afraid of Anna Hazare: Congress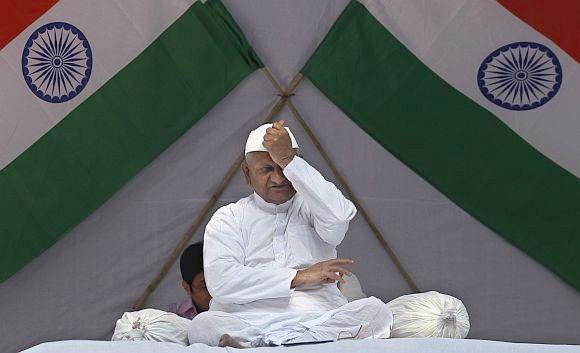 Anna Hazare came in for scathing attack from Congress leaders who dubbed him a RSS spokesperson for his charge against Rahul Gandhi over the Lokpal issue.
Delhi @ 100: MPs seek full statehood for it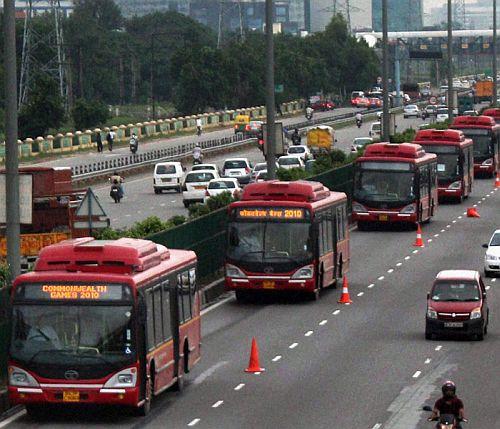 Delhi may be the dil (heart) of India but it is not being looked after well, members in the Lok Sabha complained on Monday, with several of them making a strong plea for granting full statehood to improve matters
In PHOTOS: NASA to send Dragon to space station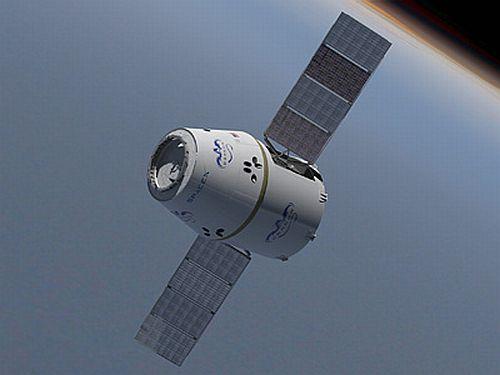 US space agency National Aeronautics and Space Administration (NASA) has announced the launch date for the first test flight of a commercial spacecraft to the International Space Station (ISS).
Nitish Kumar's dream project is his worst nightmare today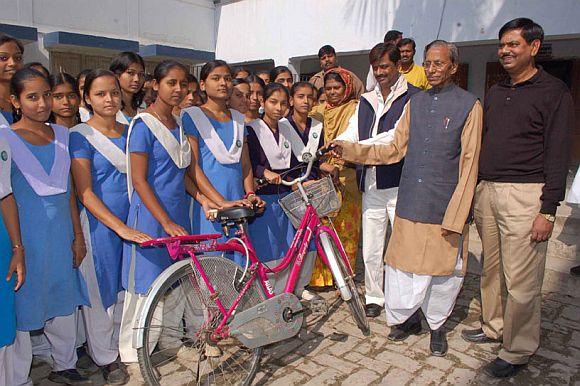 The Bihar government's much-hyped bicycle scheme meant for students of class 9 and 10 in government schools has gone off track with a slew of irregularities coming out in the open.
MUST SEE: Top news PHOTO features of the day
Rise of the home-grown jihadi post 2003 Mumbai blasts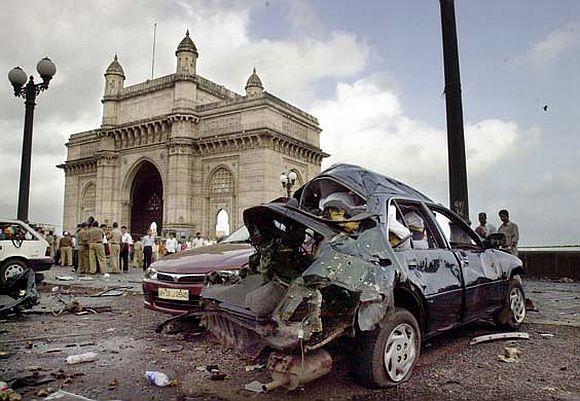 Indian Intelligence Bureau officials told rediff.com that since the 2003 attacks, Lashkar started using their local resources in India. Post 1993, the police believed that all terror operations in India were executed from across the border. While this is true to a large extent, post 2003 one witnessed the real birth of home grown jihadi
Where parties stand on 4 main Lokpal issues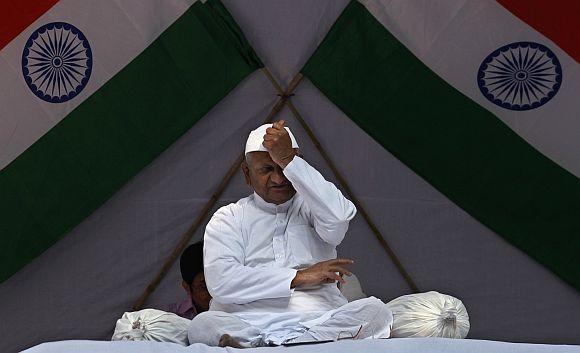 Most of the parties concur with Hazare's demands for inclusion of Prime Minister, lower bureaucracy and CBI's anti-corruption wing under Lokpal. However, they did not favour bringing higher judiciary under the ombudsman and argued for a separate mechanism to check corruption in it.
PART II: Smashing PHOTOS of the YEAR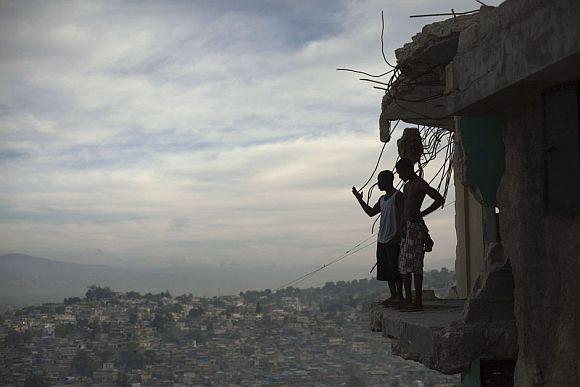 From the uprisings across the Arab world to the devastating earthquake, tsunami and nuclear disaster in Japan, there was no lack of news in 2011. In this special series, the photographers offer a behind the scenes account of the images that helped define the year. Part-II of the series
Hazare's movement among top 10 news stories of 2011: Time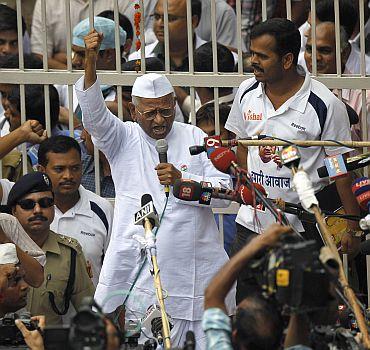 Anna Hazare's anti-corruption movement that saw Indians rally in support has been named among the top 10 news stories in the world this year by Time magazine, which listed the Arab Spring and killing of Osama bin Laden as the top attention-grabbing headlines.
December 11, 2011
Rahul can't become PM after a day in a hut: Hazare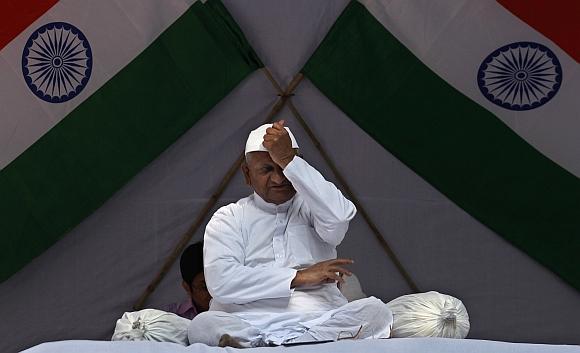 Taking on Rahul Gandhi, Anna Hazare on Sunday said he aspires to be the prime minister but spending "one day" in a hut is just not enough. "I don't have any fight with Rahul Gandhi. He is also young man. He dreams of becoming the prime minister. But spending one day in a hut is not enough. He has to spend months doing it," Hazare said in his address during his one-day dharna protesting against the Parliamentary Standing Committee report on Lokpal Bill.
Explained: The logic behind Hazare's token fast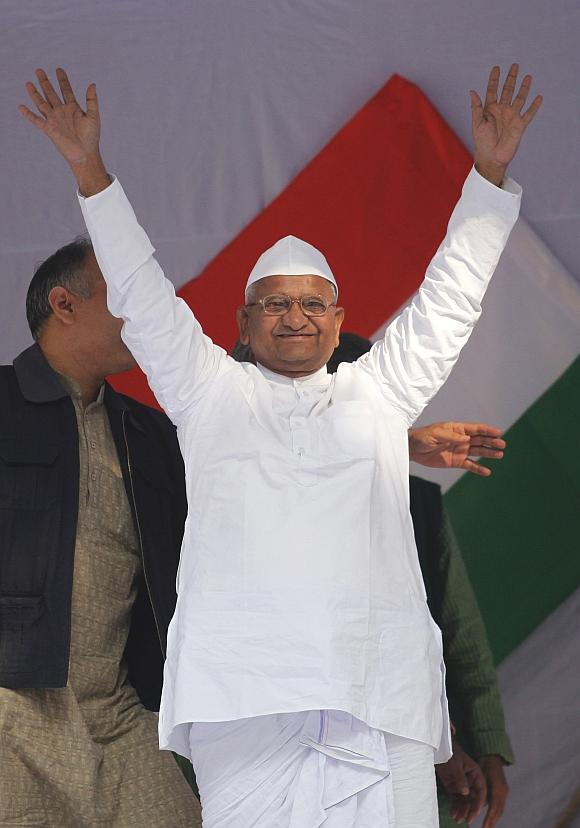 Anti-graft crusader Anna Hazare went on a token one-day fast on Sunday to double check the commitment of the non-United Progressive Alliance parties towards a strong Lokpal Bill. And clearly from the support he received at Jantar Mantar his mission was a success. reports
Jantar Mantar debate: 'Bring PM, lower bureaucracy under Lokpal'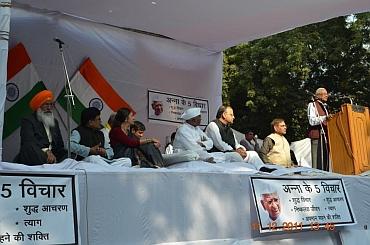 Sharing Anna Hazare's platform, Opposition parties on Sunday backed his demands for inclusion of prime minister and lower bureaucracy under the ambit of Lokpal but some counselled Team Anna to be flexible and not expect every point raised by it to be accepted.
From college-goers to cabbies, Anna finds support in one and all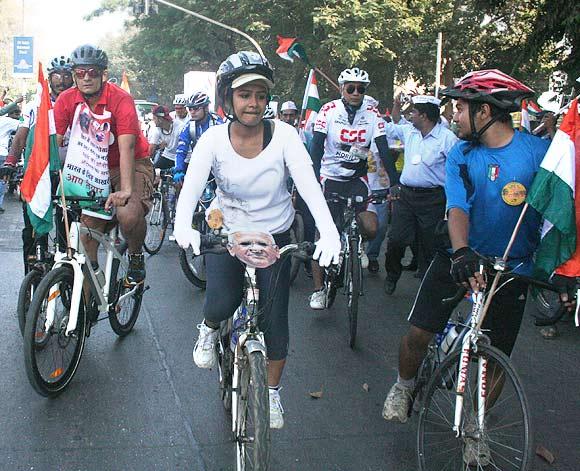 As anti-graft crusader Anna Hazare began his day-long fast at Jantar Mantar on Sunday, thousands of his supporters came out on to the streets across the country.
Hazare insulting Parliament, says Congress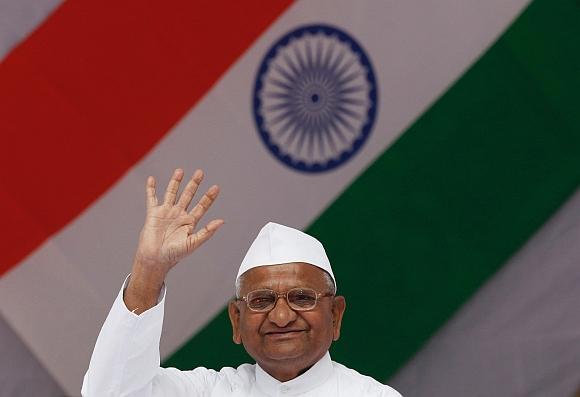 As Anna Hazare stepped up his campaign for the Jan Lokpal Bill, Congress on Sunday accused the activist of insulting Parliament and indulging in politics by attacking Congress chief Sonia Gandhi and party general secretary Rahul Gandhi.
Govt has cheated people on Lokpal issue: Kiran Bedi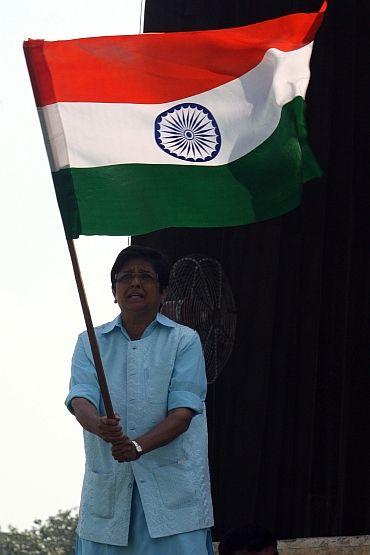 Accusing the government of cheating people on the Lokpal issue, Team Anna member Kiran Bedi on Sunday claimed that it was not willing to part with control over the Central Bureau of Investigation, as it did not want the "hidden files in the agency's almirahs" to become public.
Anna Hazare sits on one-day fast at Jantar Mantar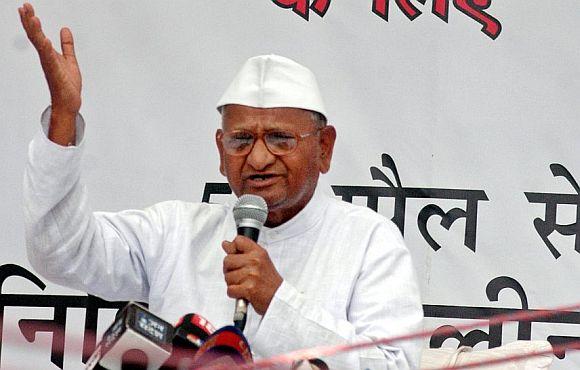 Ahead of his day-long fast for a strong Lokpal Bill, Anna Hazare launched a vitriolic attack on the government, charging that it was "intoxicated" by power and said the "second fight for independence" has started which will go on till corruption is eradicated.
December 10, 2011
IMAGES: Three women activists receive Nobel Peace Prize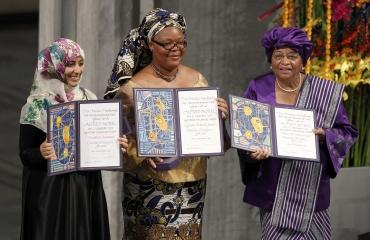 Liberian President Ellen Johnson Sirleaf, Liberian activist Leymah Gbowee and Yemeni activist Tawakkol Karman received the Nobel Peace Prize in Oslo on Saturday.
ENTHRALLING PICS: This year's last total lunar eclipse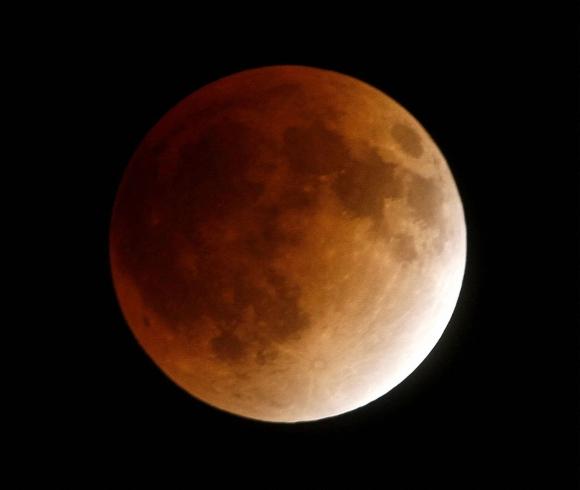 This year's last total lunar eclipse on Saturday presented a celestial spectacle for people all over the country, including those in the national capital, in the pre-dusk hours.
Ramdev was RSS' plan A, Hazare is plan B: Digvijay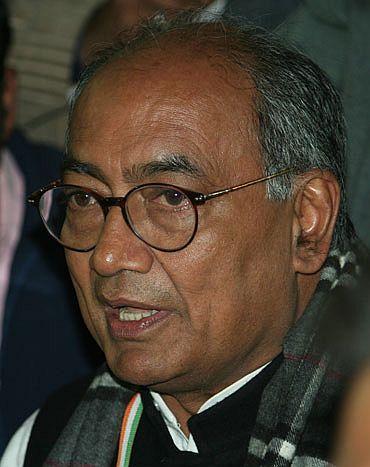 Congress general secretary Digvijay Singh on Saturday said Anna Hazare is "under the influence of people who have their separate political agenda" and asked Team Anna to wait for the decision of Parliament before attacking party leader Rahul Gandhi on the Lokpal Bill.
AT JANTAR MANTAR: Mullaperiyar, Telangana and 'goraksha'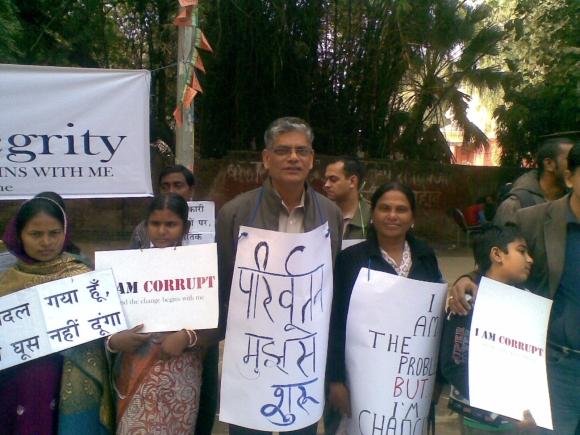 Jantar Mantar, in New Dellhi, is busy readying itself for Sunday, when activist Anna Hazare will go on a token one-day fast to protest against the government's version of the Lokpal Bill.
Lokpal report is like an EMPTY can, Rahul Gandhi to blame: Anna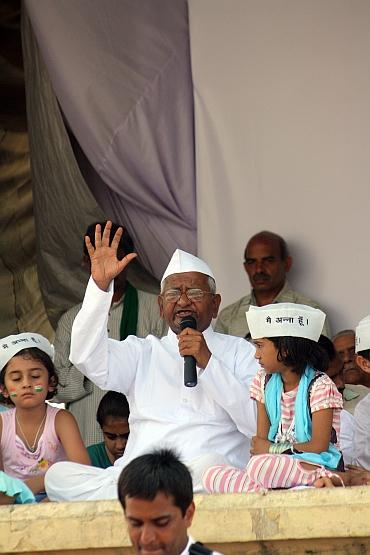 Activist Anna Hazare on Saturday blamed Rahul Gandhi for encouraging Congress leader Abhishek Manu Singhvi, chairman of the Standing Committee of Law and Justice, Public Grievances and Personnel, for overlooking the letter written by Prime Minister Manmohan Singh.
Tension simmers on Kerala-Tamil Nadu border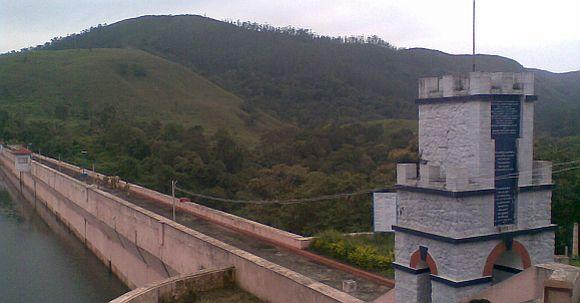 Tension gripped Lower Camp area on Tamil Nadu's border with Kerala on Saturday as over 4,000 villagers of the district took out a march protesting against alleged attacks on Tamils in Kumily in the neighbouring state in the wake of the escalation of the row over Mullaperiyar dam.
Is there more to Zardari's Dubai trip than meets the eye?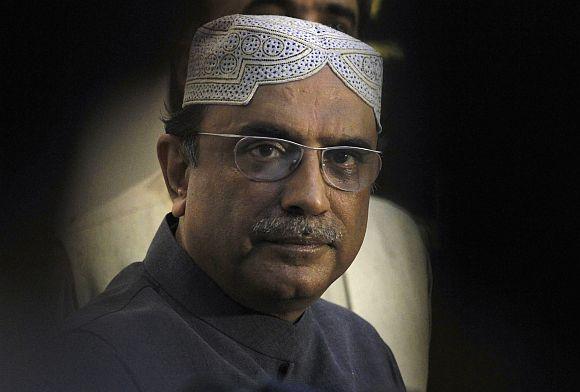 A seemingly innocuous statement issued by a military institute of cardiology asking people not to go abroad for treatment of heart diseases has raised questions about whether the Pakistan Army had an inkling of President Asif Ali Zardari's plans to travel to Dubai.
'When they torch tankers, it's not our fuel they are torching'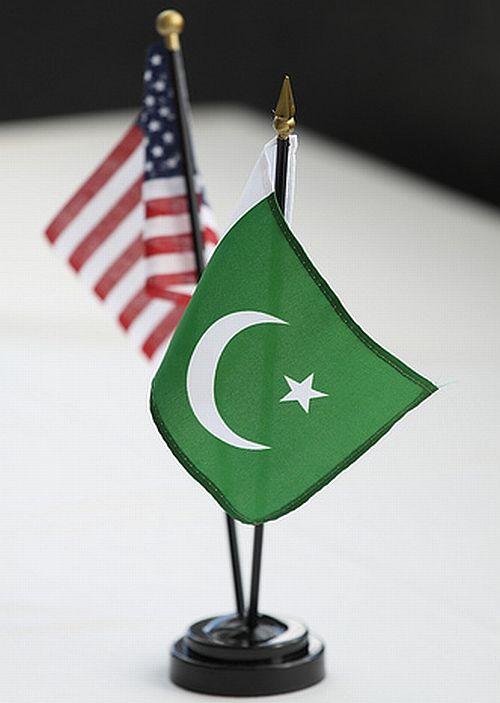 Pakistan continues to be a safe haven for terrorists and its influence in Afghanistan needs to be tackled, US military chief Gen Martin Dempsey has said, while acknowledging that his country's ties with Islamabad are in a state of mess.
'Chidambaram a valued colleague, NDA trying to malign him'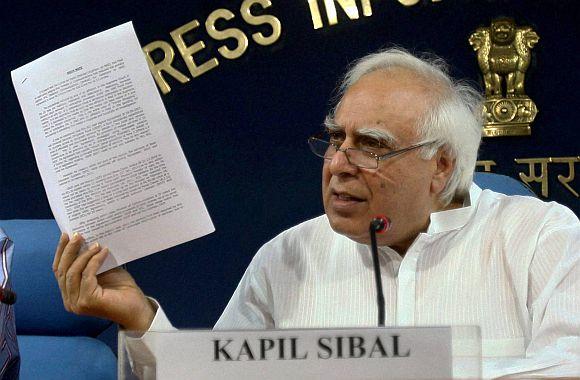 Coming out in strong defence of Home Minister P Chidambaram, Kapil Sibal on Saturday attacked the Bharatiya Janata Party-led National Democratic Alliance of attempting to "foist" culpability on him in the 2G scam saying it was a desperate attempt to make Parliamentary democracy dysfunctional.
In Kashmir, the veil over bitter truth needs to be lifted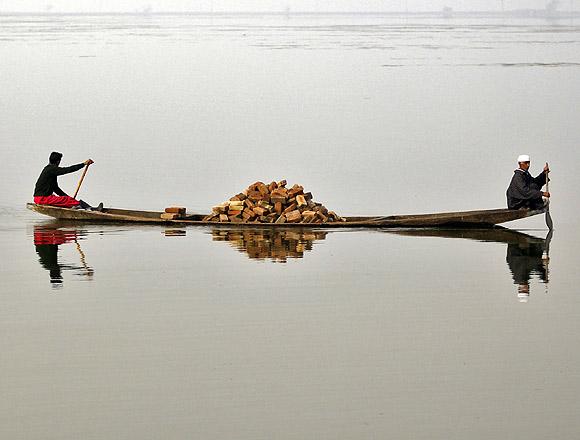 The step towards truth and reconciliation will be a step towards justice and ultimately, towards peace, writes Varad Varenya
AMRI fire: 2 hospital blocks sealed, bodies handed over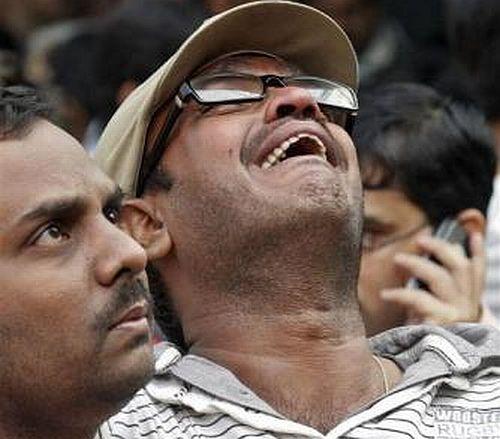 Civic authorities have sealed two blocks of the fire-ravaged private AMRI Hospital in Kolkata even as authorities handed over majority of the bodies of the 90 people killed to their relatives.
Second fight for independence has started: Anna Hazare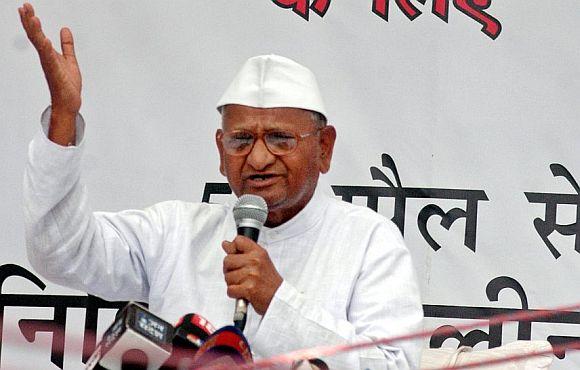 Ahead of his day-long fast for a strong Lokpal Bill, Anna Hazare launched a vitriolic attack on the government, charging that it was "intoxicated" by power and said the "second fight for independence" has started which will go on till corruption is eradicated.
'National barriers in cyberspace disastrous for internet freedom'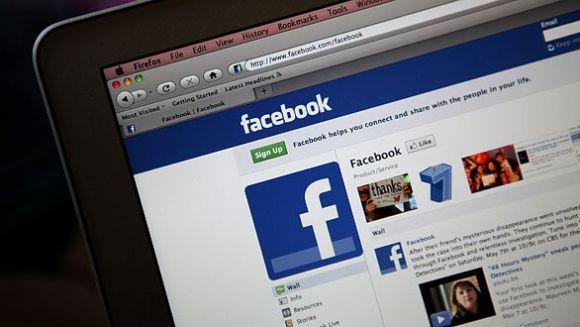 Secretary of State Hillary Rodham Clinton, who spoke at the freedom online conference in The Hague, said that some governments use internet governance issues as a cover for pushing an agenda that would justify restricting human rights online.
December 09, 2011
Two years on, Telangana statehood issue remains unresolved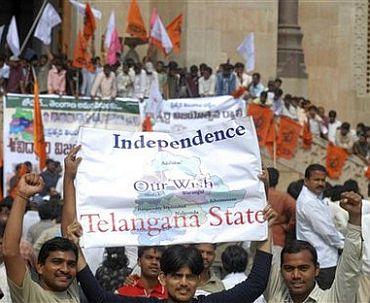 It was on December 9 exactly two years ago that the central government announced that the "process for carving out a separate state of Telangana" was being initiated but it has not moved a few steps beyond that.
In PHOTOS: Seven held for Kolkata hospital fire, toll rises to 90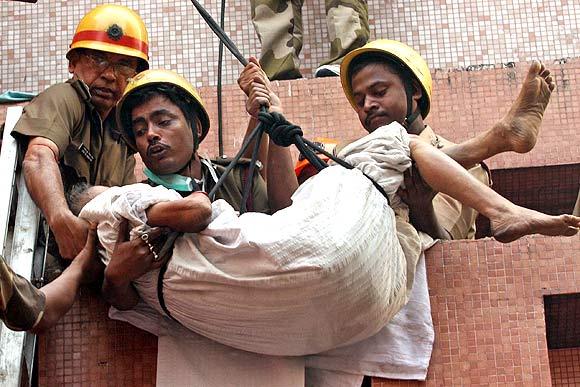 Six persons, including industrialist S K Todi of the AMRI group, were arrested and the licence of the hospital where 84 persons suffocated to death after a fire on Friday, was cancelled.
We need a NEW dam, says Kerala; Tamil Nadu fumes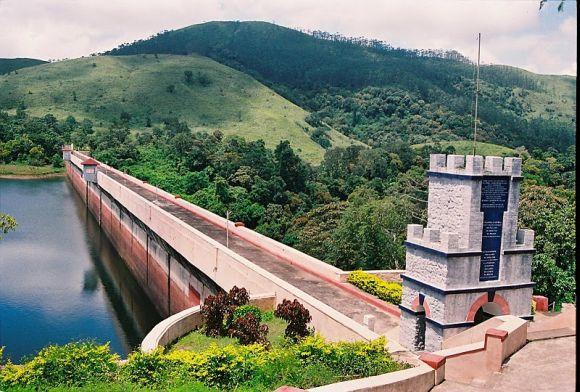 Ratcheting up its pressure in the snowballing Mullaperiyar dam row with Tamil Nadu, the Kerala Assembly on Friday unanimously passed a resolution insisting on a new dam to replace the 116-year old reservoir.
Congress website DEFACED on Sonia Gandhi's birthday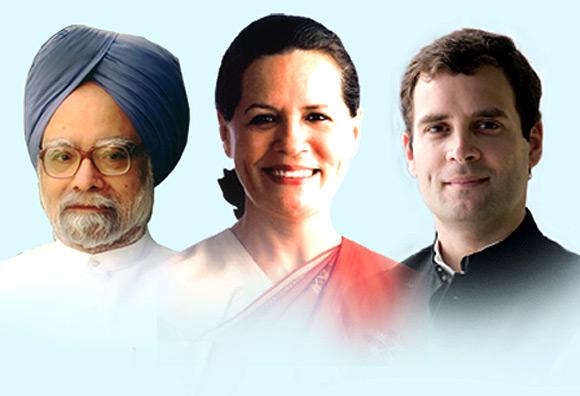 Hackers broke into the Congress's official website and replaced part of Sonia Gandhi's profile with some objectionable material in a cyber attack coinciding with the party chief's birthday.
Govt has no intention of interfering with social media: Sibal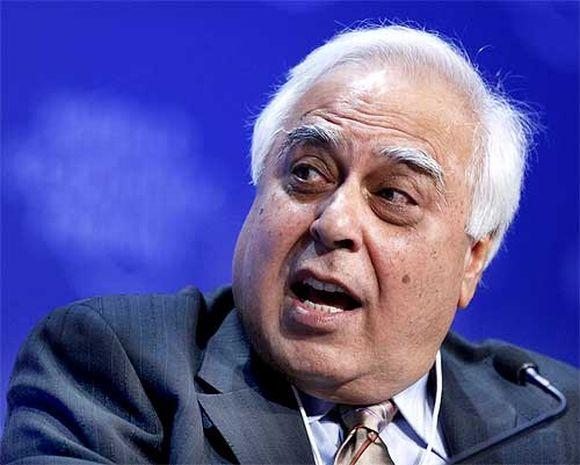 After the furore over his statement on content monitoring on Internet, Telecom Minister Kapil Sibal on Friday said the government has no intention of 'interfering' with the social media, nor does its plan to evolve guidelines amounting to restriction or regulation.
Another BLOW for India in its bid to get Dawood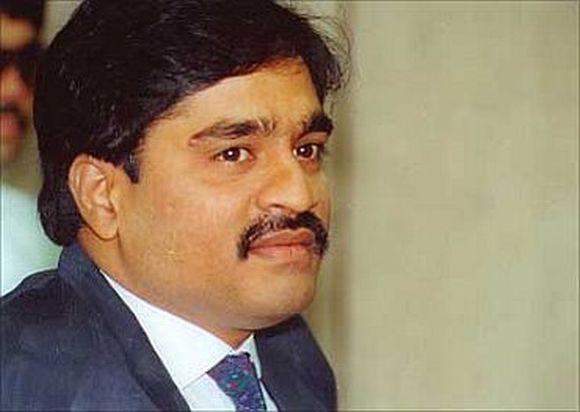 Underworld don and 1993 Mumbai blasts mastermind Dawood Ibrahim is too precious for Pakistan to let go. And the recent statement by former US ambassador Robert Blackwill further dampens India's efforts to get Islamabad to hand him over, reports
Arvind Kejriwal: 'No one is born corrupt, system makes you so'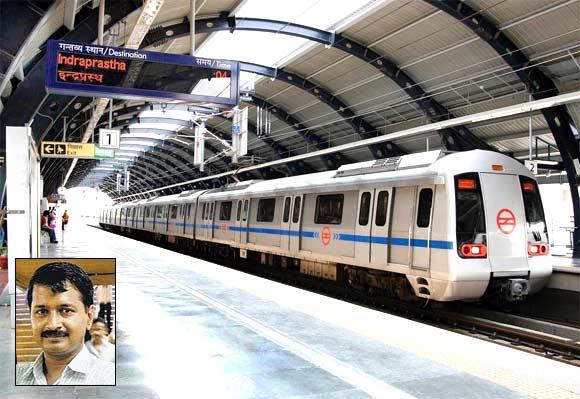 Last week Sheela Bhatt spoke to Team Anna member Arvind Kejriwal about the government's Lokpal bill in the first part of an interview. On Friday, as the parliamentary standing committee submitted its report to Parliament, we bring you the second part of the interview with Kejriwal.
Now Parliament goes out of gear over SM Krishna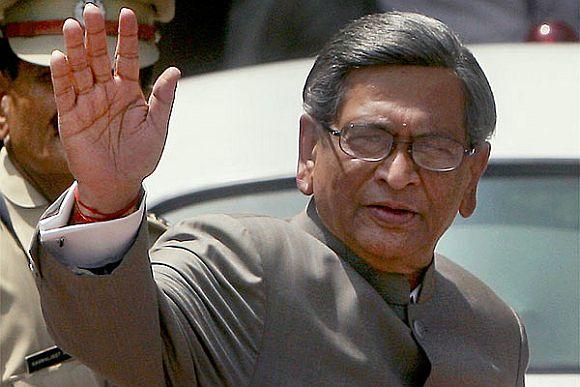 Opposition demand for resignation of External Affairs Minister S M Krishna for his alleged role in a mining scam led to repeated disruptions of both the Houses of Parliament on Friday, forcing their adjournment till Monday.
Parliamentary panel report has no credibility: Team Anna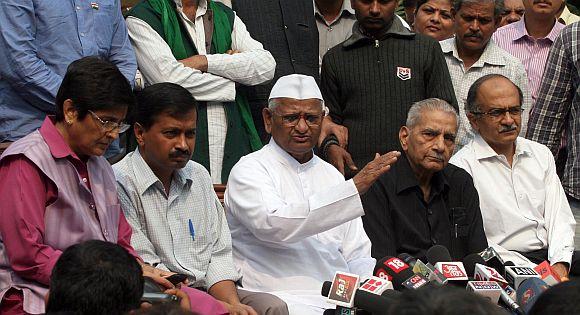 Two days ahead of Anna Hazare's fast for a strong Lokpal Bill, his team today stepped up attack on government questioning the "credibility" of the Standing Committee report on the issue saying it has only the support of 12 members.
READERS SPEAK: 'Sonia stumbles, PM mumbles, Sibal sings'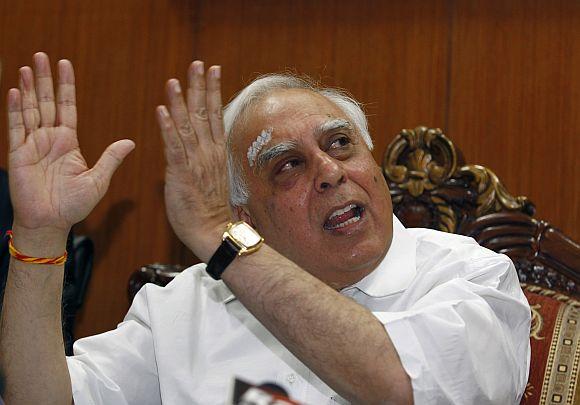 We had asked our readers for their opinion about the government's attempts to censor online content. While an overwhelming number of readers condemned such a move, some of our readers supported the move to regulate online content.
Check out the TOP news photo features
The best news features that you read in the last 24 hours
Patients' kin go on rampage at AMRI, lathicharged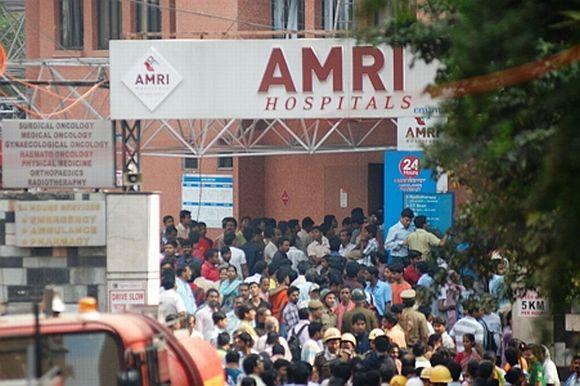 Chaos broke out on the premises of the AMRI Hospital where a fire broke out on Friday morning with families of patients vandalising the reception counter aggrieved that no list of the dead and injured was provided.
Zardari had stroke, facial paralysis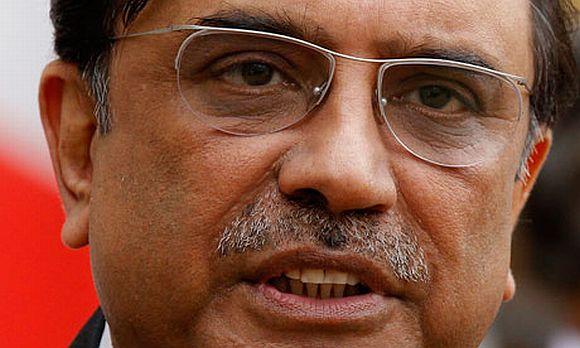 However, the President was stable and out of danger as the stroke and internal bleeding were not "life threatening", The News daily quoted its sources as saying.
Putting FDI in retail fiasco behind, Dr Singh MOVES ON!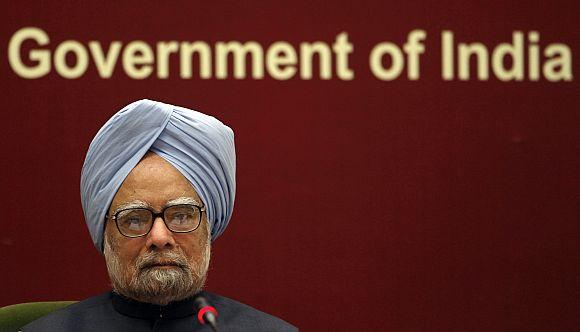 Prime Minister Manmohan Singh will probably want to forget the year 2011 as soon as possible. The recent hold back of the Cabinet decision to allow 51 per cent foreign direct investment in retail trade was just another humiliation that plagued his government, which still finds itself cornered by a plethora of allegations of scams, administrative excesses and outstanding misgovernance.
In PHOTOS: Fire at Kolkata's AMRI hospital; death toll rises
The fire, suspected to have originated in the electrical department in the basement of the AMRI hospital, swiftly spread to the first and second floors, trapping patients, with the fire brigade called in at 4:00 am, the sources said.
PHOTOS: India's safest and unsafe cities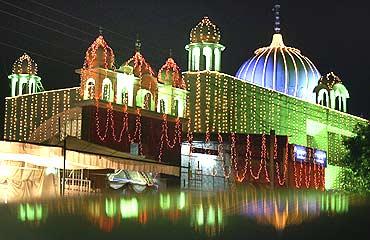 A survey conducted to find out the safest cities in India has thrown up some interesting results. The survey was carried out by 99acres.com, a real estate portal, and YouGov, an international internet-based market research firm.
December 08, 2011
Cold War Version 2? Putin blames US for post-poll protests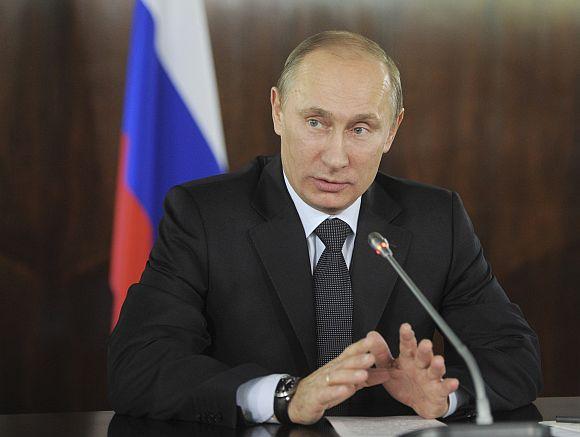 Facing rare street demonstrations against his rule, Prime Minister Vladimir Putin on Thursday accused the United States of instigating post-election protests in Russia that are posing a challenge to his authority.
Nuns should go on the pill to fight cancer, says Lancet article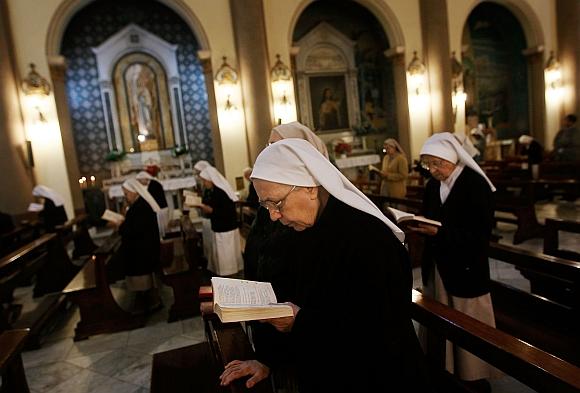 According to a comment piece published in The Lancet, like any other nulliparous women, or those who do not have children, Catholic nuns are also have an increased risk of dying from breast, ovarian, and uterine cancer compared with women who bear children
Speculation on Zardari's exit continues despite US denial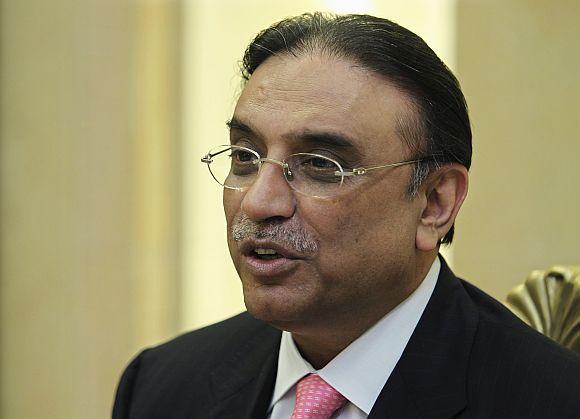 Speculation about Pakistan President Asif Ali Zardari's future continued to run rife on Thursday despite US assertion that "a silent military coup" against him was unlikely.
Why Sibal's objection to Internet content is bad in law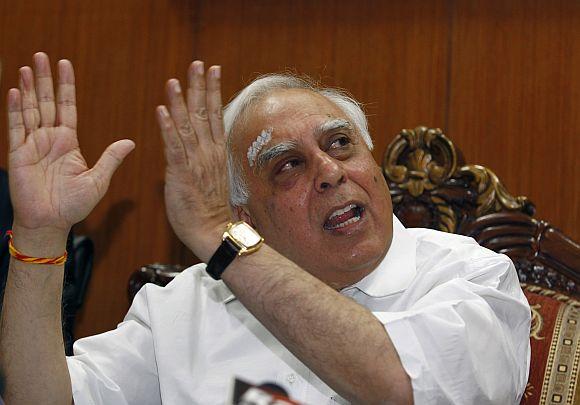 Cyber laws and communications experts feel that Union Minister Kapil Sibal's suggestion of pre-monitoring content of social media websites is a flawed argument, which completely ignores the pre-existing IT-Act in the country, reports .
'India tried to portray Kashmir's uprising as work of terrorists'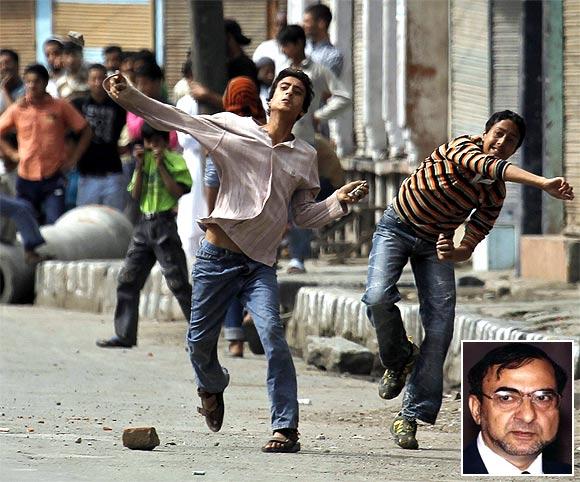 United States-based Kashmiri separatist leader Syed Ghulam Nabi Fai, accused of being an Inter-Services Intelligence agent and trying to influence American policy on Kashmir has pleaded guilty on federal charges of spying for the Pakistani agency.
READERS SPEAK: 'Sibal thinks he is smart, all Indians are idiots'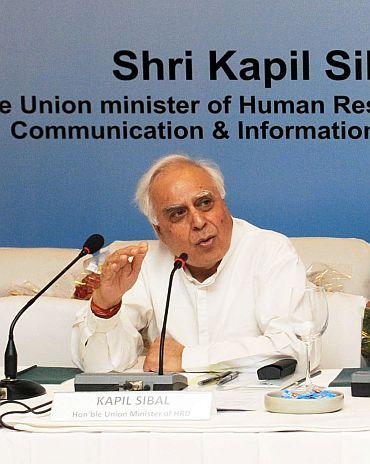 We had asked our readers for their opinion about the government's attempts to censor online content. An overwhelming number of readers condemned such a move and suggested that Telecom Minister Kapil Sibal and his colleagues should focus on more important issues instead:
'I cut my leg off and ordered: 'Go and bury it'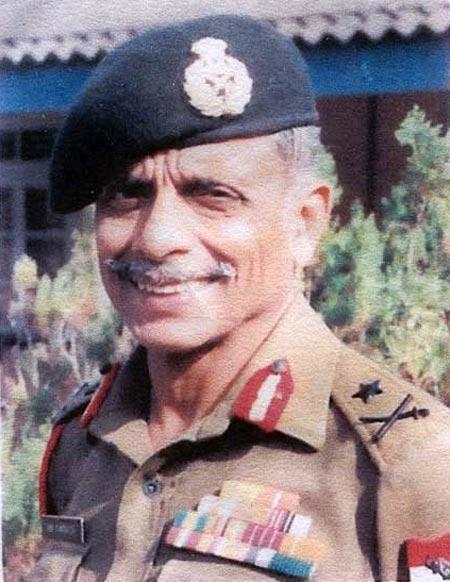 'With my wooden leg, I was determined to prove to the army as well as to the world, that I could do as well, if not better, than a two-legged person, says War Hero Major General Ian Cardozo (retd).
IM's role in terror strikes: Some nagging QUESTIONS remain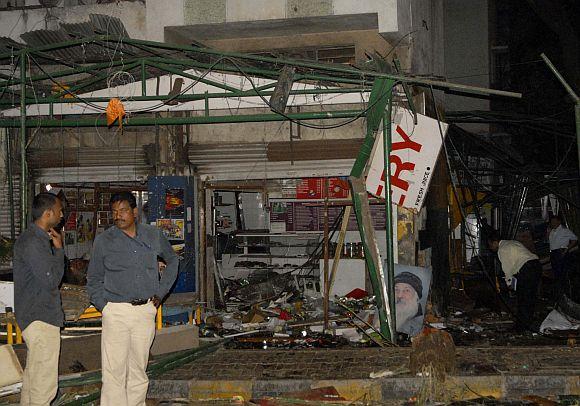 While complimenting the Delhi police for the breakthrough claimed by them, one has to sound a word of caution and cite some factors which don't click, cautions
Former US guv gets 14 yrs in jail for auctioning Obama's seat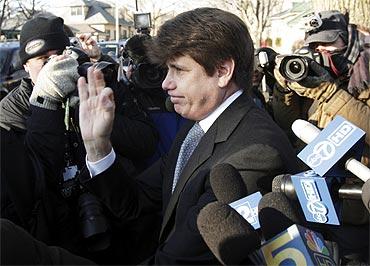 Former Illinois governor Rod Blagojevich has been sentenced to 14 years in prison for trying to auction President Barack Obama's vacated Senate seat in 2008 and several other corruption charges.
REVEALED: How 'ISI spy' Fai pushed anti-India agenda in US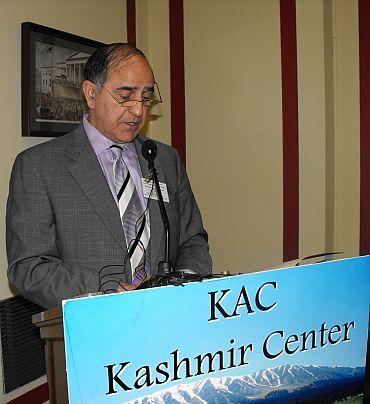 In the first such known case in United States's history, an American citizen -- Srinagar-born, Kashmiri separatist leader Dr Ghulam Nabi Fai -- has admitted that he acted as an operative of the Inter Services Intelligence. Fai, 62, admitted to acting on the Pakistani spy agency's specific instructions and funneling thousands of dollars to try and influence US policy -- particularly through illegal lobbying in the US Congress -- towards Kashmir.
MUST SEE: How Obama aged while in office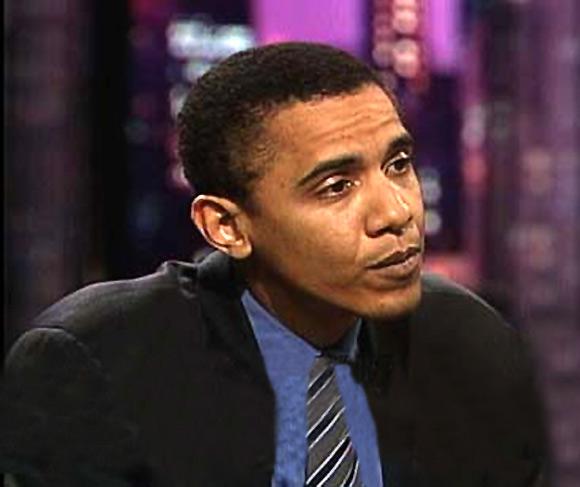 Is it possible to keep a track presidency with the increase in number of grey hair on the president's head? The answer may be in the affirmative.
'Power shifts creating a world where power is widely held'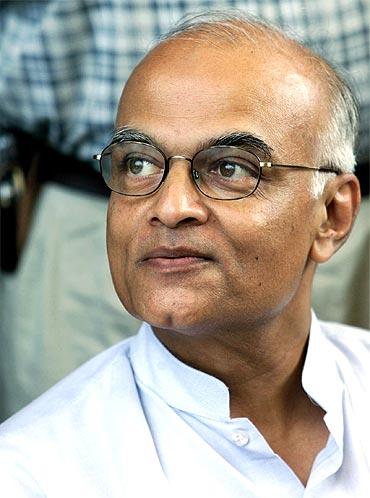 Speaking at the Gulf Forum 2011, in Riyadh, National Security Advisor Shiv Shankar Menon said that if the centre of gravity of world politics has shifted to Asia, it is now also the cockpit of rivalries and the stage on which international competition is played out.
Afghanistan, the new target of Pakistani human bombs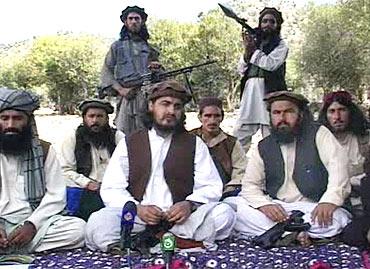 Following the death of top Tehrik-e-Taliban Pakistan members, a comparatively weakened Pakistani Taliban are ready to hold peace talks with a government that is increasingly seen at odds with the United States. reports from Islamabad.
December 07, 2011
Exclusive! Want amicable solution to dam issue: Kerala CM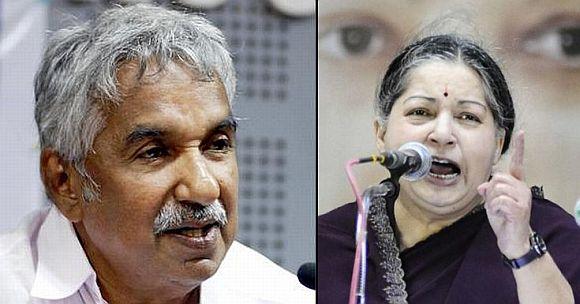 X
High time Cong understands Mamata is new Left in UPA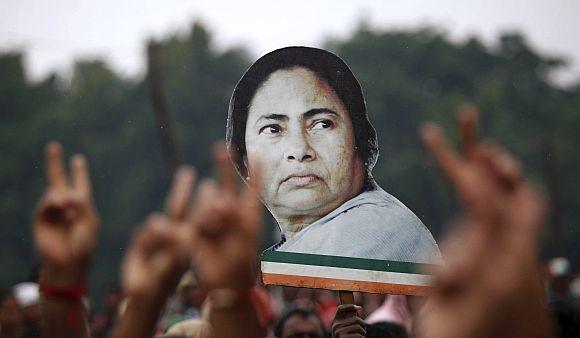 The hope for a better image for Prime Minister Manmohan Singh-led government has diminished drastically with realism setting in that 19 members of its principal ally Trinamool Congress will stall every such move which can be dubbed by Mamata Bannerji as 'anti-poor' or 'anti-farmers', says .
Singhvi disrespecting Parliament on Lokpal, alleges Team Anna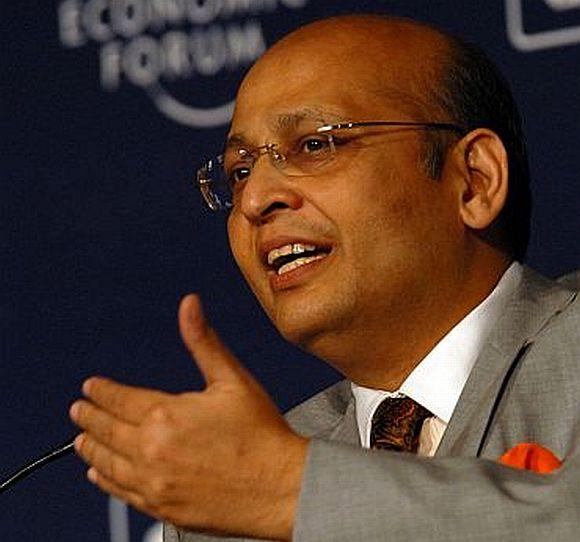 Lashing out at Abhishek Singhvi on the draft Lokpal Bill, Team Anna on Wednesday accused the Congress leader of disrespecting Parliament by going against its commitment of including lower bureaucracy and Citizens' Charter in the ambit of the ombudsman.
By supporting assault on me, Anna has redefined Gandhism: Pawar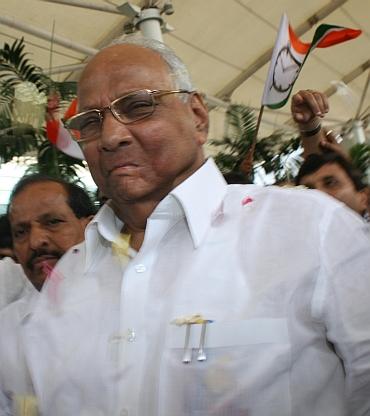 Agriculture Minister Sharad Pawar on Wednesday lashed out at Anna Hazare for his remarks justifying the recent physical attack on him, saying any further assault on him would be amply clear from where the instigation emanates.
B'luru stadium blasts: IM's answer for leaving Pak out of IPL?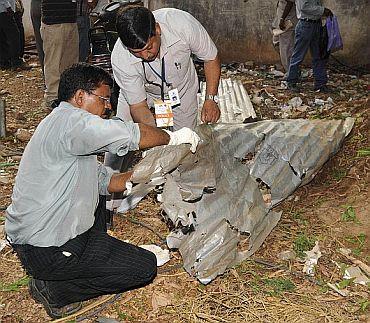 The investigations into the April, 2010 Chinnaswamy stadium blasts in Bengaluru have revealed that the reason behind the attack was to 'avenge' leaving Pakistani cricketers out of the Indian Premier League.
MUST SEE: Top news photo features of the day
A collection of the best news features of the day
Manipur: The land of No Bollywood for 11 years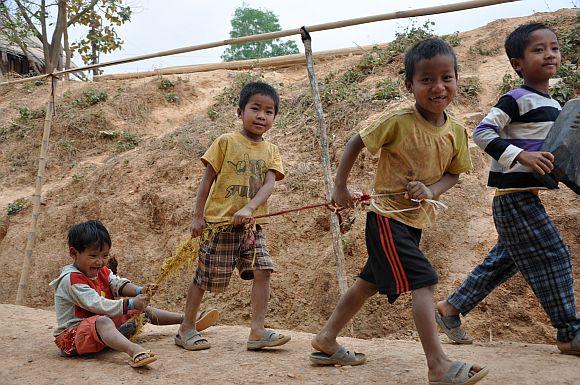 The India-Myanmar border state of Manipur blips on the national radar only if there is a big militancy-related incident or, as it was till November 29, it is under an economic blockade lasting over four months. travelled to the state to understand what ails it, and found guns, shocking truths, music and humour.
The 3 girls from Purulia who fought child marriage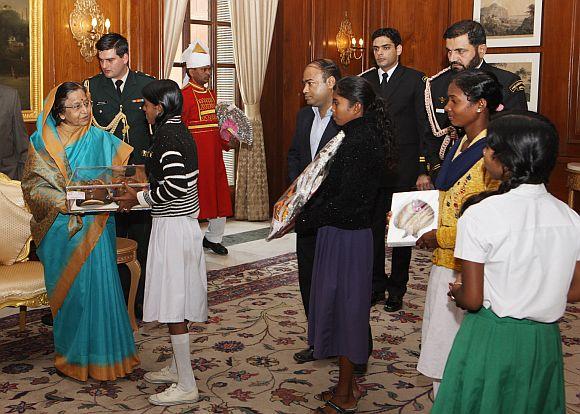 Fifteen-year-old Sangita Bauri never feared her parents and society when she opposed her forcible marriage in a remote village in West Bengal but she trembled when she was honoured in New Delhi by President Pratibha Patil for her feat.
Terror on the World Wide Web: India MUST act fast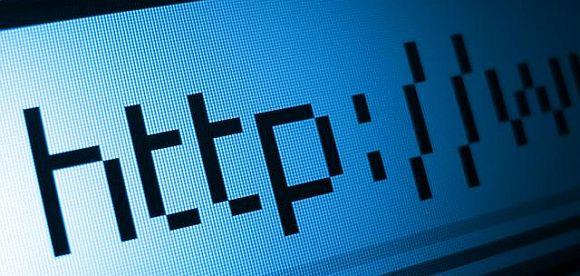 Although India is focusing most of its resources on cleaning up social networking sites, the bigger worry is how the Internet is being used as a major tool to rope in the youth into the world of terrorism.
Is Jagan really a threat to Congress in Andhra?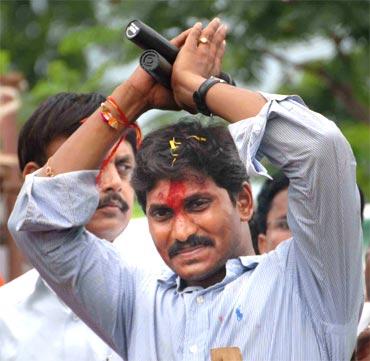 In Tuesday's vote only 19 Congress MLAs voted against the Andhra Chief Minister Kiran Kumar Reddy as against YSR Congress chief Jaganmohan Reddy's threat that he had the strength to pull out 40. Clearly, Jagan does not enjoy the support he boasts about, say political observers.
1971, A War Hero Remembers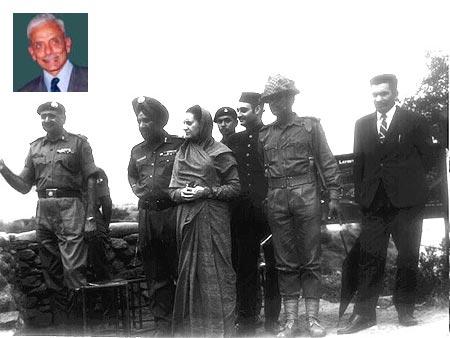 Major General Ian Cardozo (retd) lost his leg in the 1971 war with Pakistan. He tells Claude Arpi about the the war where more than 93,000 Pakistani prisoners were taken, a region was liberated and a new nation born.
2011 Special: Odd PHOTOS of the year - 1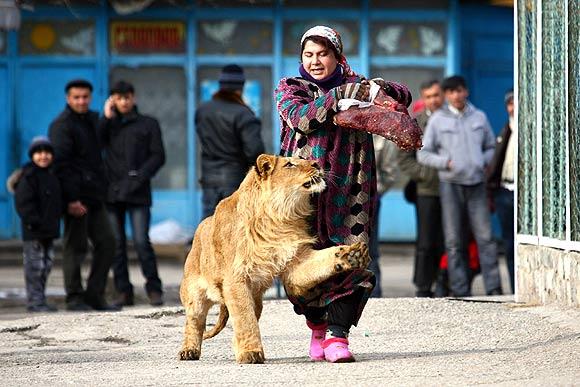 11 Special: Odd PHOTOS of the year - 1
Is Pakistan President Zardari on his way out?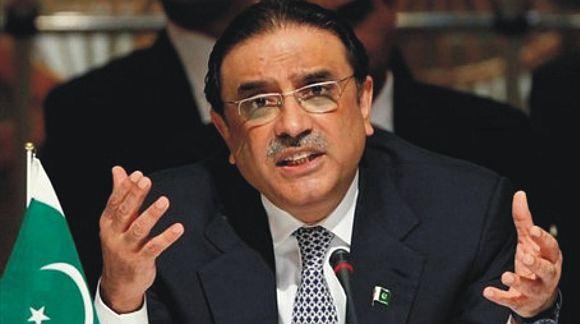 Pakistan President Asif Ali Zardari, who suddenly left Islamabad for Dubai reportedly to undergo some regular medical tests, is said to be on his way out, apparently under pressure from the powerful army.
Government suspends retail FDI; Opposition claims victory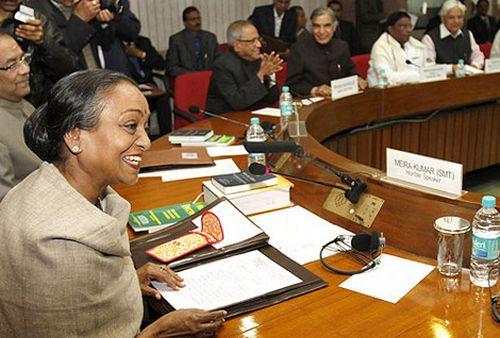 Stepping back to break the logjam in Parliament, the government on Wednesday put the controversial decision on foreign direct investment in retail on the backburner till a consensus is evolved, a proposal the entire opposition and the dissenting allies accepted without reservation.
70 years ago: How Pearl Harbour changed the world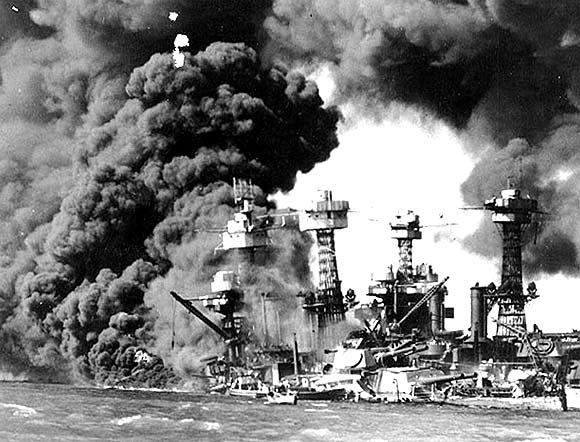 December 7 remains a "date that will live in infamy". On this day, 70 years ago the Japanese launched a surprise attack on United States naval base at Pearl Harbour, Hawaii killing more than 2,000 Americans. The US "sleeping giant" was awakened by Japan and the then US President Franklin Roosevelt declared war against its attacker, changing the course of World War II. A look back in history about how the events unfolded.
Top 10 PHOTOS in the last 24 hours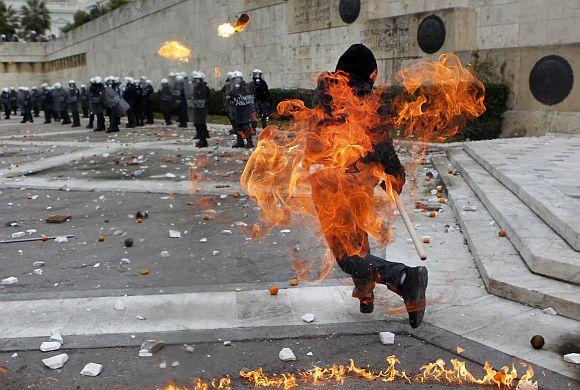 A collection of the best photos from around the world in the last 24 hours
In PHOTOS: India's most hated politicians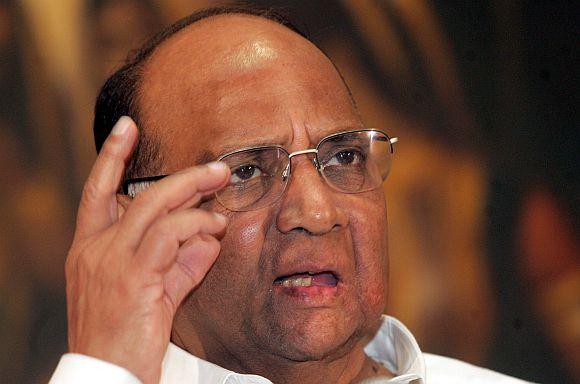 An opinion poll conducted by India Today to find out who are India's hated politicians has revealed some interesting results. Recent attacks on Indian political leaders have exposed the growing discontent among the masses, who are fed up of rising prices and corruption.
December 06, 2011
Two decades as witness to the Babri Masjid demolition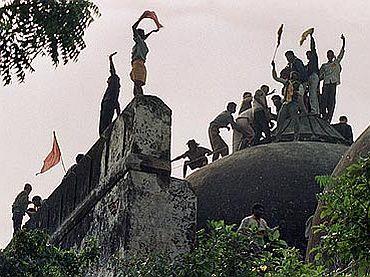 A generation has passed and the demolition appears to be a story of a era gone by, says Rediff.com's , who shares his experience as a witness in court in the Babri Masjid demolition case.
Will UPA overcome the FDI storm?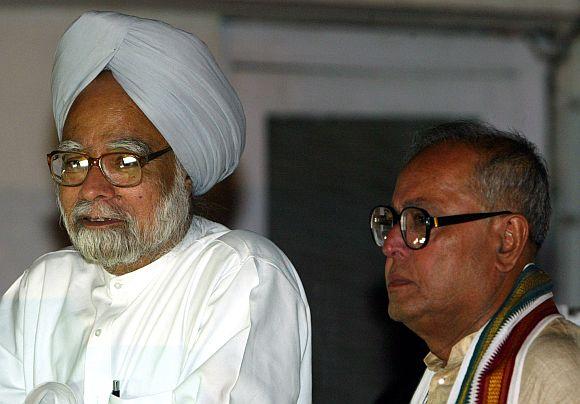 The UPA government hopes the logjam in Parliament over FDI in retail will end on Wednesday with the move to 'hold back' the Cabinet's decision on the issue. But things may not be that simple. reports on the possible scenarios that may emerge.
Hazare justifies 'just one slap' remark against Pawar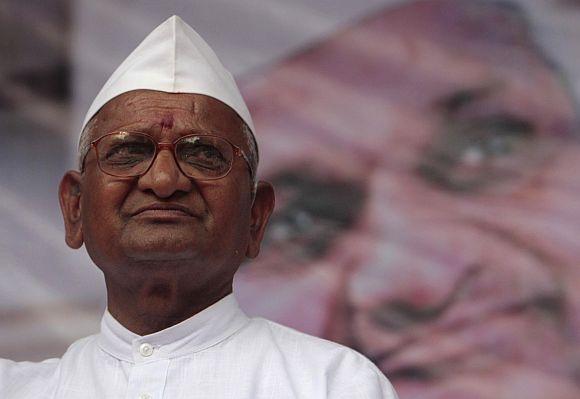 Acknowledging that he "committed violence" when he made the infamous remark "just one slap" after Sharad Pawar was attacked in Delhi last month, Anna Hazare on Tuesday said he did not consider this violence as wrong.
MUST SEE: Top news photo features of the day
A collection of the best news features of the day
Naxal violence: 260 schools destroyed in 5 years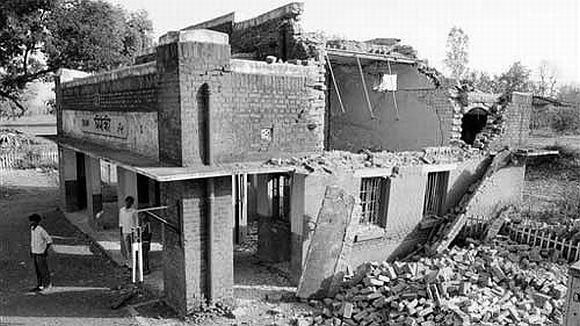 In another report on violence faced by educational institutions globally, UNESCO has cited various examples of Naxal violence including destruction of 11 schools in Jharkhand and nine schools in Bihar between January and July 2009.
Manipur blockade: Why you haven't heard the last of it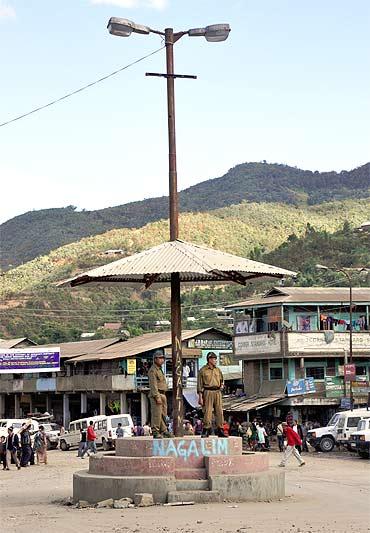 travelled to the affected areas of Manipur to understand how in a state where there are 55,000 soldiers who can under the law shoot you on mere suspicion and where even the police carry AK47s, 27 lakh people can be held to ransom over the proposed division of a district.
DISCOVERED: A second earth in our galaxy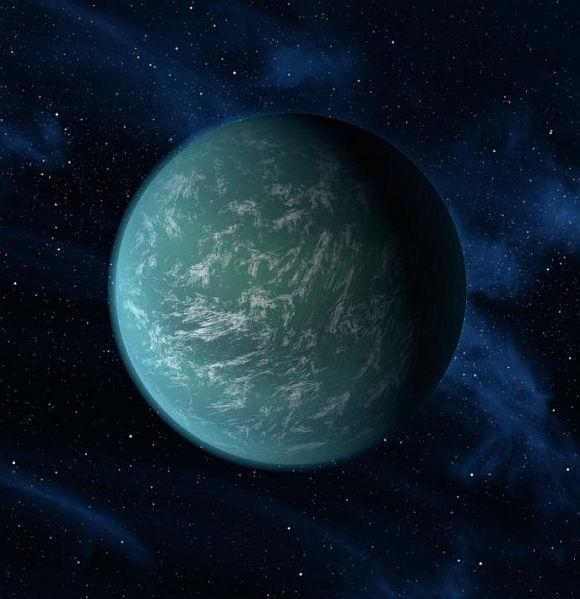 A 'habitable' earth-like planet, which is orbiting around a sun-like star 600 light years away, has been discovered in our galaxy for the first time, researchers say.
Cong govt SURVIVES in Andhra, defeats TDP's no-confidence motion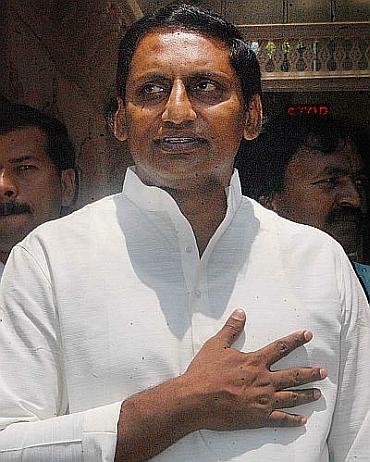 The Kiran Kumar Reddy-led Congress government has defeated a no-confidence motion moved against it by the Telugu Desam Party by a margin of 38 votes after a marathon 16-hour debate in the Andhra Pradesh Assembly.
Bihar, Indian Mujahideen's new playground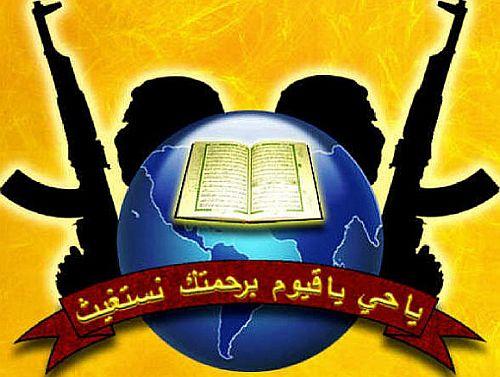 The recent arrest of Indian Mujahideen operatives in Bihar has confirmed the suspicions of the Indian intelligence agencies that the dreaded terror outfit was trying to set up a base in the state.
REWIND: Top PHOTOS in the last 24 hours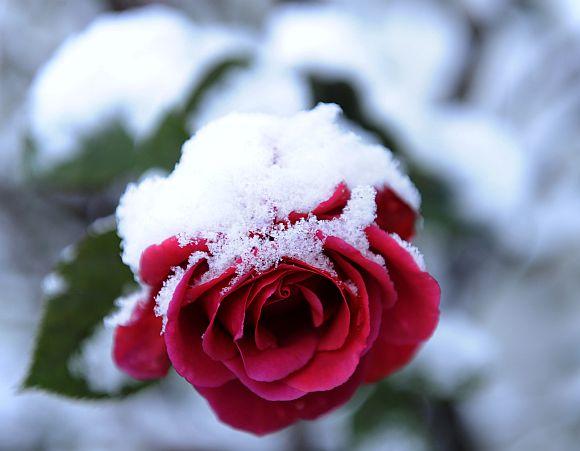 A collection of the best photos from around the world in the last 24 hours
PHOTOS: 29 years without electricity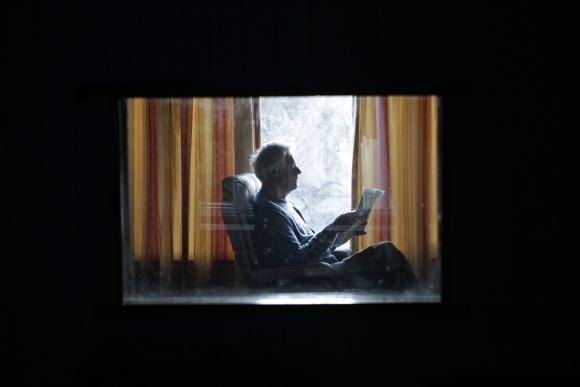 McCarter, age 77, has been living without electricity or central heating for the past 29 years.
Cricketers, filmmakers, biz CEOs at a lit fest?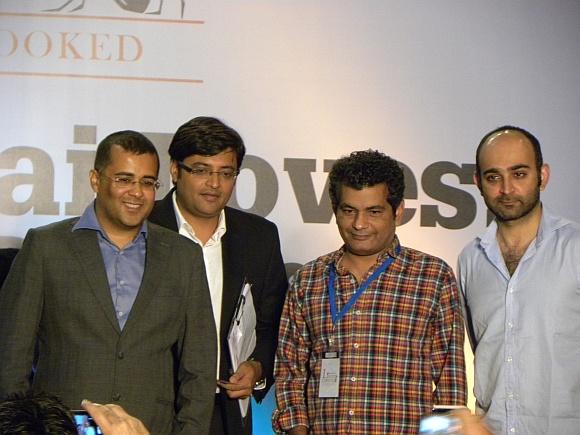 The line-up of authors at the Times of India Literary Carnival said something about the city that hosted it. reports.
December 05, 2011
Krishna at Bonn: Terror from 'outside' a threat for Afghanistan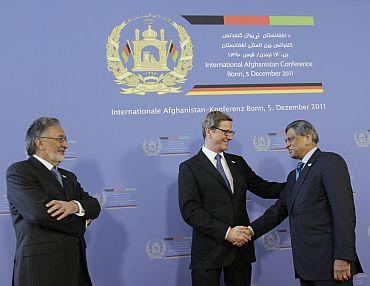 Hinting at Pakistan, India on Monday said terrorism emanating from outside Afghan borders posed potent threat to Afghanistan and warned that the war-torn country could "slip back" by interference in its internal affairs.
SETBACK! Putin returns to power with slashed majority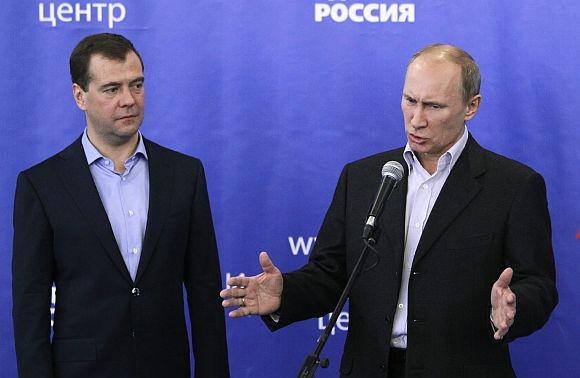 Russian Prime Minister Vladimir Putin suffered a bad dent in his carefully groomed image as his ruling United Russia party returned to power with a sharply slashed majority, winning just 238 seats in the 450-strong sixth State Duma, the country's lower house of Parliament.
In PHOTOS: World's costliest crash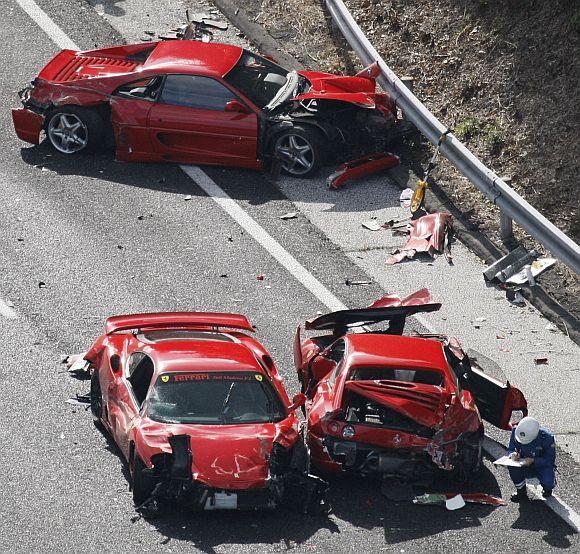 Supercars ranging from Ferrari to Lamborghini ended up in a crumbled heap, in Japan's worst-ever traffic pile up in which SUVs worth up to $4 million turned to trash.
Do women really take the lead in Manipur?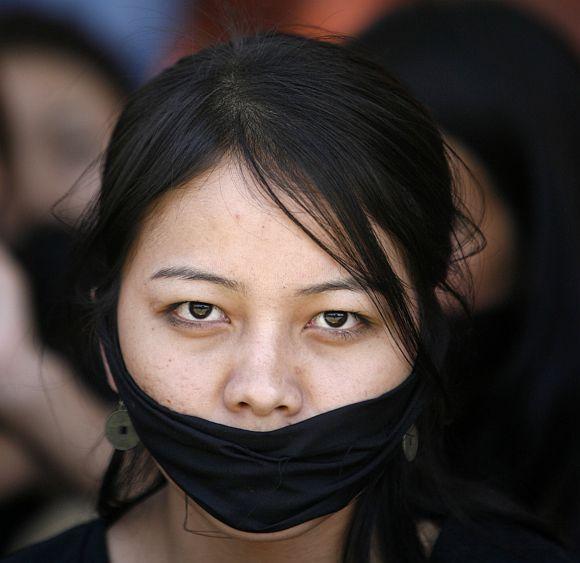 The international and national media spotlight on the women of Manipur as leaders in the social and political spheres is plagued by a rose-tinted hue, says , an activist, columnist and mother who lives in Imphal.
Does Iran have America's RQ-170 drone?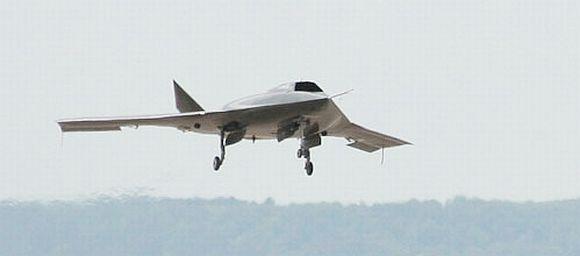 US may have lost one of its most advanced drones over Iran, raising fears among officials in Washington that Tehran may gain partial access to closely guarded American technology.
In PHOTOS: President Pratibha Patil rides the T-90 tank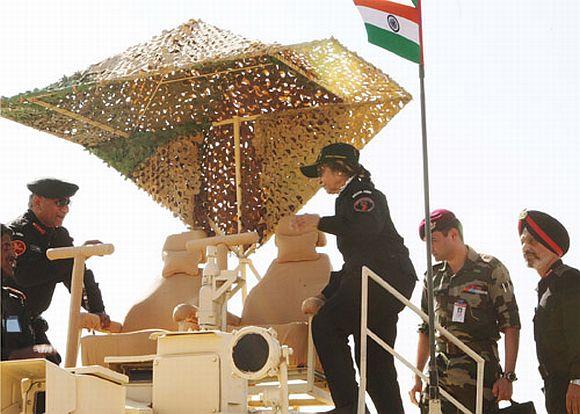 After taking off in the frontline Sukhoi-30 MKI, President Pratibha Patil on Monday once again donned military fatigues to ride a T-90 main battle tank, becoming the first head of the State to do so.
What the EXPLOSIVE Kandhamal tribunal report says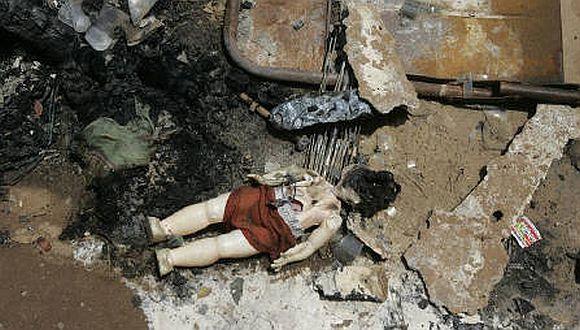 A report of the National People's Tribunal on the 2008 riots in Kandhamal, Orissa, is out. The report that runs into 197 pages points out that the brutality of the violence falls within the definition of 'torture' under international law, particularly the Rome Statute of the International Criminal Court.
Blooper: Chinese fighter jet on Indian Navy ad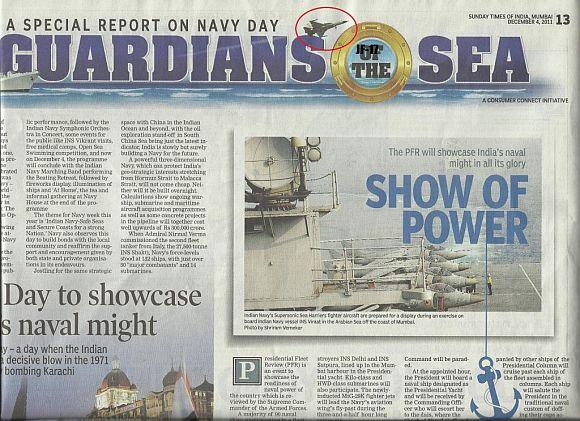 The Indian Navy got embroiled in a controversy on Sunday when in an advertisement released on the occasion of Navy Day (December 4), a Chinese fighter jet was featured instead of an Indian aircraft.
WANTED: A gutsy political leadership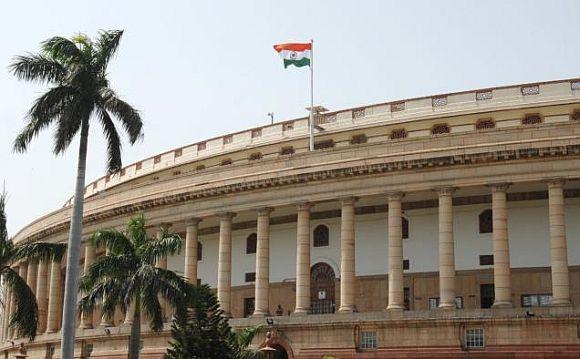 The leadership vacuum in the Congress due to the lack of political stature in the party as well as the government has led to an undesirable abrasive style of politics poisoning the conduct and proceedings inside Parliament, writes
In PHOTOS: The NEW Iraq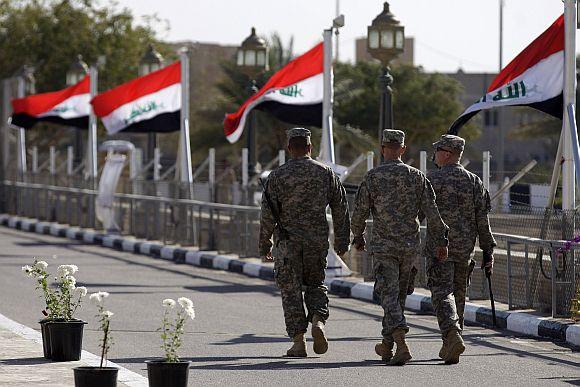 As the American troops gear up to fly out of Iraq by this month-end, we take you through the streets of Baghdad to show how the war-torn country has turned over a new chapter in history.
Parliament disruptions COST India Rs 25 crore in 12 days!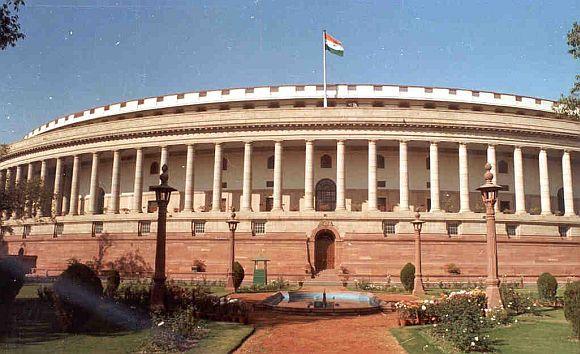 The statistics prove the declining interest of MPs in conduct of regular business for which they are elected and paid for
Smashing PHOTOS of the YEAR - I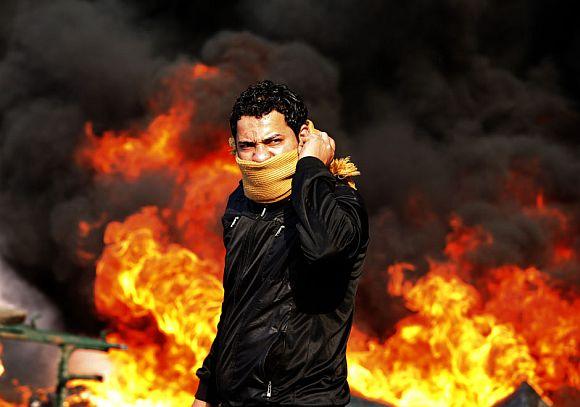 From the uprisings across the Arab world to the devastating earthquake, tsunami and nuclear disaster in Japan, there was no lack of news in 2011. In this five-part series, the photographers offer a behind the scenes account of the images that helped define the year.
December 04, 2011
PIX: Muharram procession in Srinagar turns violent; 5 injured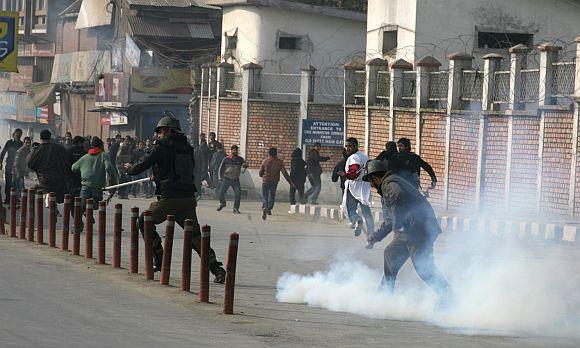 Violence erupted in summer capital Srinagar as Shia youth defied security restrictions and resorted to heavy stone pelting on the security forces during a Muharram procession on Sunday, reports
Sriramulu retains Bellary: A defeat for Justice Hegde?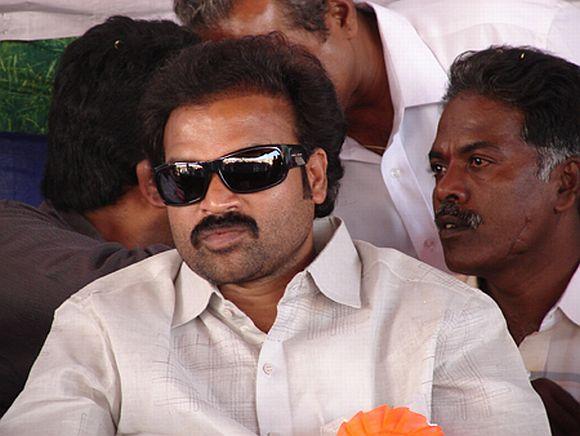 Does Sriramulu's victory on Sunday in Bellary mean the defeat of Justice Hegde's movement against corruption? The former Karnataka Lokayukta doesn't think so, reports .
Bhushan CD 'doctored', says CFSL Chandigarh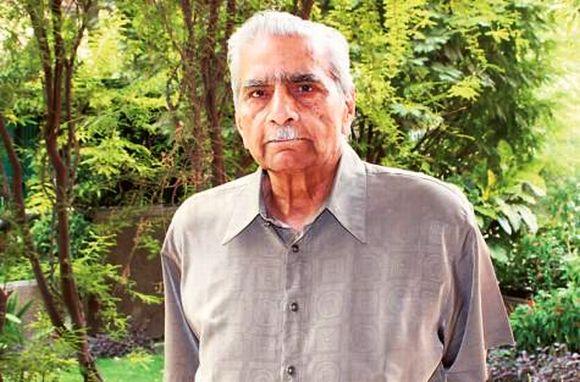 Forensic examination of a controversial CD purportedly containing conversation of Team Anna member Shanti Bhushan, Samajwadi Party chief Mulayam Singh and Rajya Sabha MP Amar Singh by a central laboratory shows that it was "doctored", contradicting findings of two other such tests.
No FDI in retail: Mamata makes PM, Pranab eat humble pie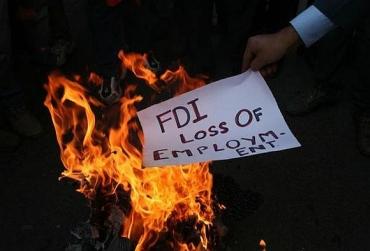 With her latest masterstroke, Trinamool Congress chief Mamata Banerjee has made Congress lose its credibility in the eye of the aam admi, says
December 03, 2011
India has TOO MUCH democracy: Farooq Abdullah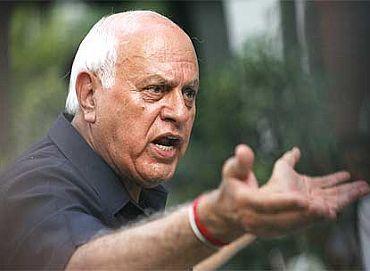 National Conference president Farooq Abdullah on Saturday said the time has come for India to have a "controlled democracy" on the lines of Malaysia to get quicker results of long-pending issues.
Centre will be blamed if Mullaperiyar dam COLLAPSES: Kerala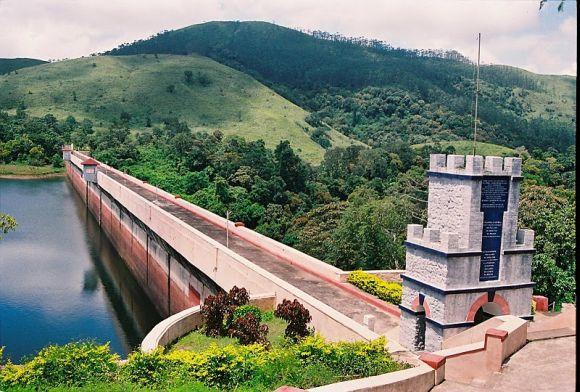 Stepping up pressure for the early resolution of Mullaperiyar Dam row with Tamil Nadu, Kerala Water Resources Minister P J Joseph on Saturday warned that the Centre will be held responsible if the 116-year-old structure collapses.
My protest is not AGAINST Rahul Gandhi or Prime Minister: Hazare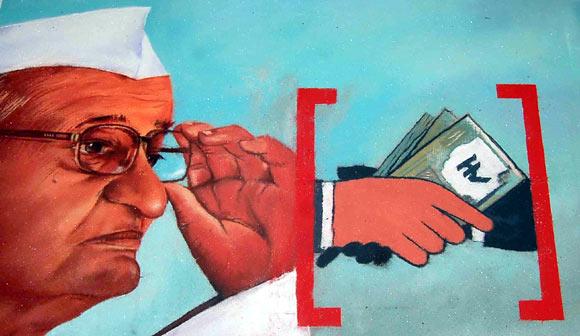 Anna Hazare on Saturday said he will sit on an indefinite fast in jail if the police do not grant him permission for his proposed protest at Delhi's Ramlila Maidan for a strong Lokpal. "I will sit on a fast in jail. Who can stop me from going on a fast in jail? Nobody can stop me in jail," he told reporters.
NATO raid on Pak army posts 'military engagement': US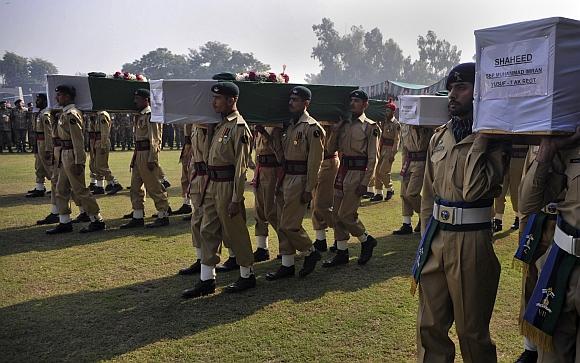 Asserting that the North Atlantic Treaty Organisation strike that killed 24 Pakistani soldiers was a "military engagement", the United States has said it is carrying out a crucial investigation to determine the circumstances that led to the tragic incident but Islamabad has refused to participate in the probe.
Modi excellent leader; has been maligned consistently: Advani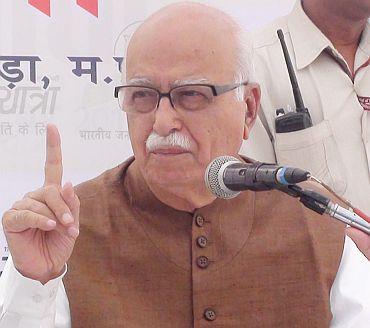 Bharatiya Janata Party leader L K Advani on Saturday attacked government on its decision to allow Foreign Direct Investment in retail sector, saying it will throw millions of retailers out of job and that his party cannot disregard this huge constituency.
After 193 days in prison, Kanimozhi returns to Chennai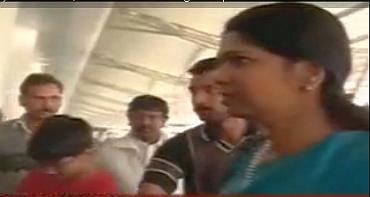 Terming grant of bail in the 2G case as the "first step", Dravida Munnetra Kazhagam member of Parliament Kanimozhi on Saturday said she would prove her innocence and get out of the case legally.
In PHOTOS: It's an odd world out there!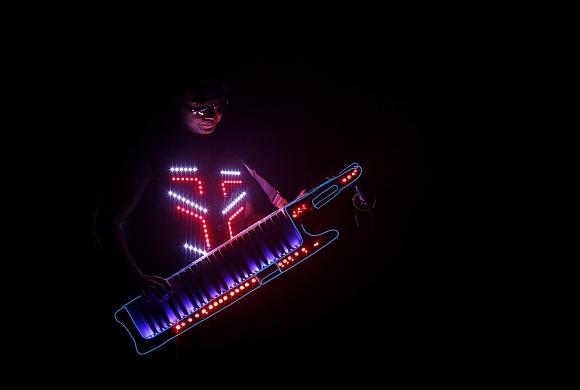 We bring you a collection of some of the odd moments from around the world in recent weeks.
'Govt can't act if its every policy is voted over in Parliament'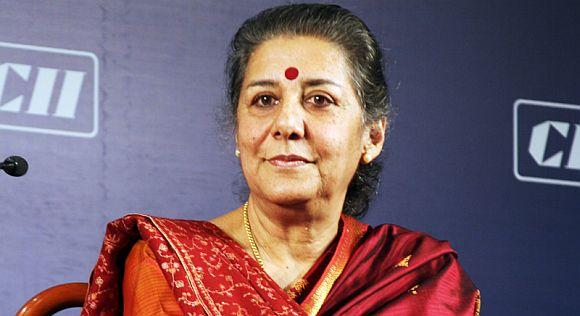 Information and Broadcasting minister Ambika Soni spoke to rediff.com's Sheela Bhatt briefly on the current logjam in Parliament over the government's decision allowing 51 per cent foreign direct investment in multi-brand retail trade.
FDI: Congress tries to work its way around Mamata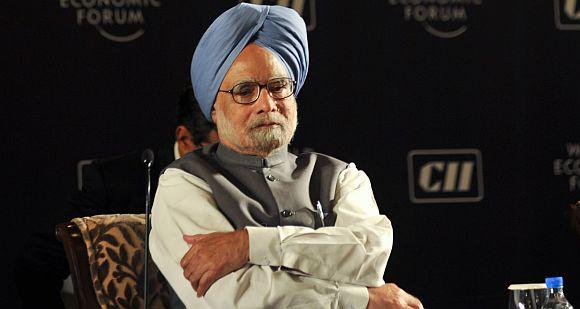 With Trinamool Congress chief Mamata Banerjee refusing to budge from her stand against the UPA government's decision allowing 51 per cent FDI in retail, the Congress party's spin doctors are working overtime to project the decision favourably to the country. reports
December 02, 2011
When Chetan Bhagat locked horns with Pak literary greats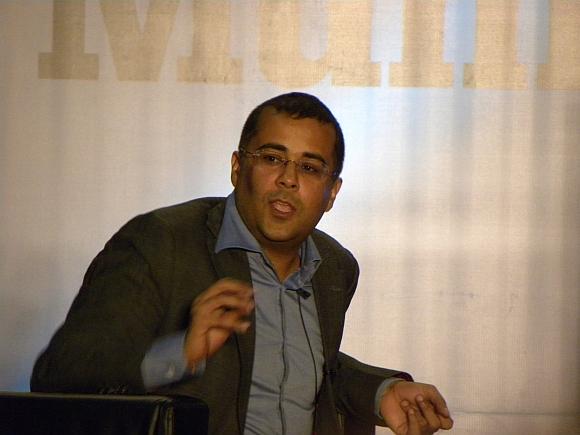 On Day One of the Times of India Literary Carnival in Mumbai, Chetan Bhagat took on his two Pakistani counterparts Mohammed Hanif and Mohsin Hamid. Here's what happened.
FDI row aimed at stalling Lokpal, blames Hazare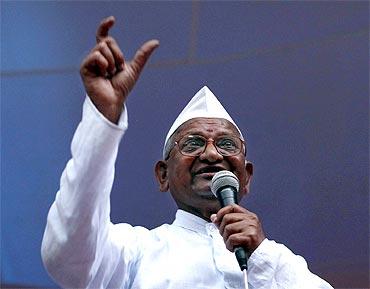 Bringing Rahul Gandhi in the line of fire, Anna Hazare on Friday alleged that Congress might have taken a U-turn on contentious issues of lower bureaucracy and Central Bureau of Investigation in Lokpal under his instructions and claimed that the government was delaying resolution of Foreign Direct Investment (in retail) imbroglio to avoid passing Jan Lokpal Bill in the Winter Session of Parliament.
Pakistan was consulted before fatal NATO hit: Report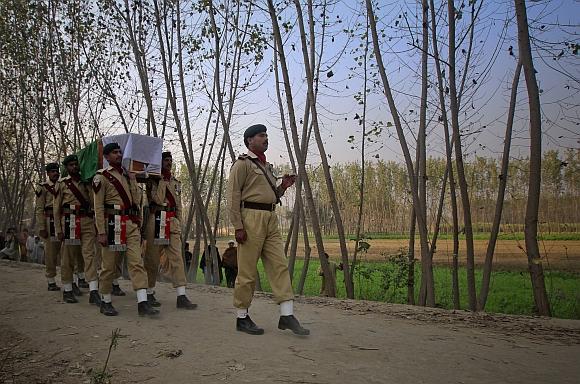 Did the Pakistani officials mistakenly sanction the deadly NATO strike on their own border outposts killing 24 soldiers? According to a Wall Street Journal report, that is what happened on the fateful Saturday.
Can't support FDI, but won't topple govt: Mamata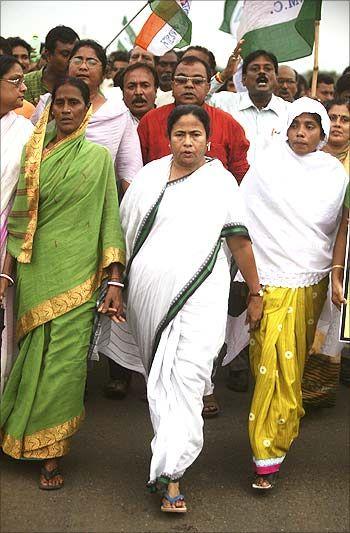 Remaining firm in her party's opposition to the United Progressive Alliance government's decision on FDI in retail, Trinamool Congress chief Mamata Banerjee has told Prime Minister Manmohan Singh that her party is not in favour of the government being toppled.
Stalin dismisses FIR, dares Jaya govt to arrest him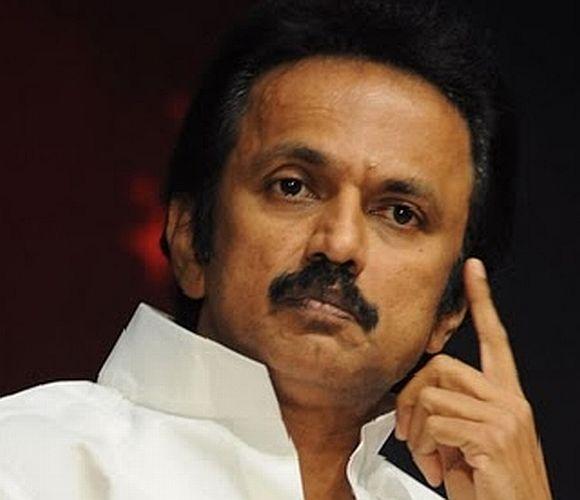 Undeterred by the slapping of a criminal intimidation case against him, Dravida Munnetra Kazhagam leader M K Stalin on Friday dismissed it as a means to 'settle political scores' by the Jayalalithaa government and dared police to arrest him.
Did Bhopal tragedy claim 22,917 lives? Govt puts toll at 5,295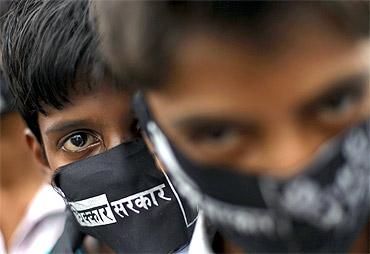 Even after the passage of 27 years, a consensus -- between the government and the non-government -- on the number of victims of Bhopal gas disaster is elusive.
PHOTOS: Obamas light up National Christmas Tree in the US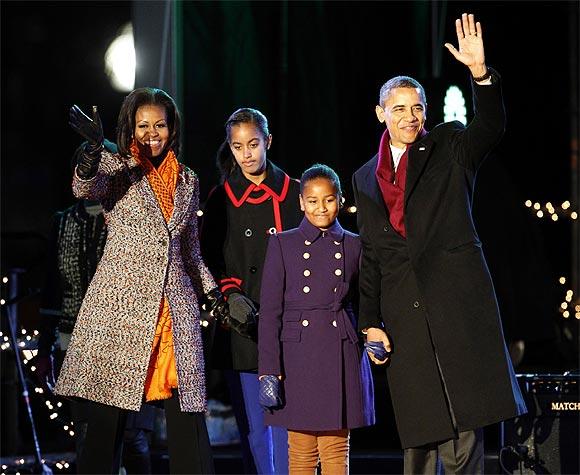 United States President Barack Obama and the first family lit up the national Christmas tree in a traditional ceremony in Washington, officially marking the start of the Christmas season.
'Pak meets criteria to be called state that sponsors terror'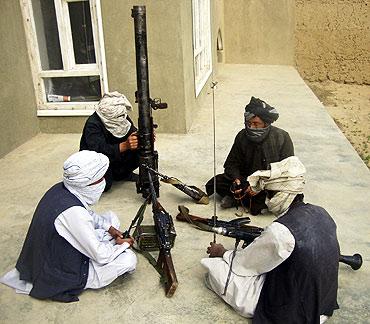 If there is another Mumbai-like attack; the US should not constrain India. India and Pakistan should simply deal with it bilaterally, without US pressure, says South Asia expert Professor C Christine Fair. reports.
Sister act: Clinton-Suu Kyi talk democracy, books and more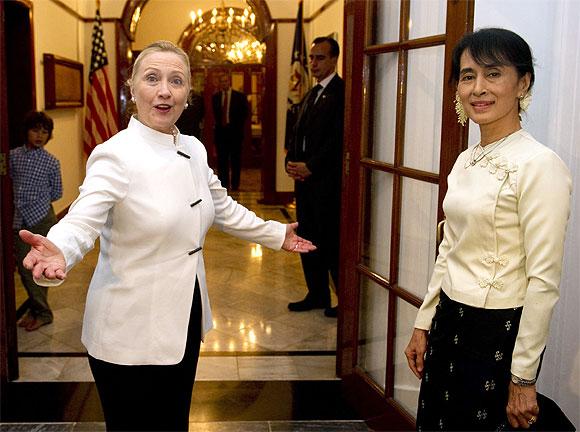 Wrapping up a historic three-day visit to Myanmar, United States Secretary of State Hillary Clinton met democracy leader Aung San Suu Kyi on Friday for the second time, this time for a more formal meeting.
Why Mullaperiyar dam needs to be decommissioned URGENTLY!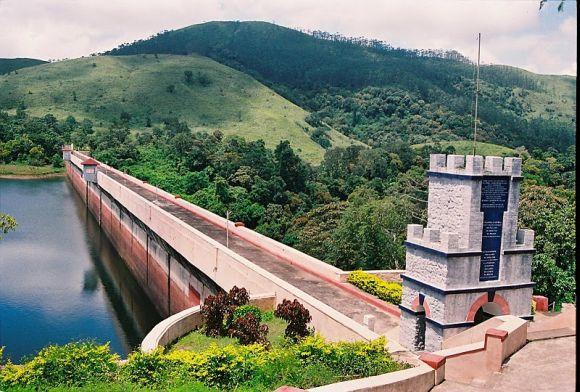 Kerala should have decommissioned the Mullaperiyar dam long back. Question of any mechanism to replace the benefits that the dam may be providing are important no doubt, but only be secondary, notes Himanshu Khullar.
'Maria Susairaj was confused, vulnerable, manipulative, stupid'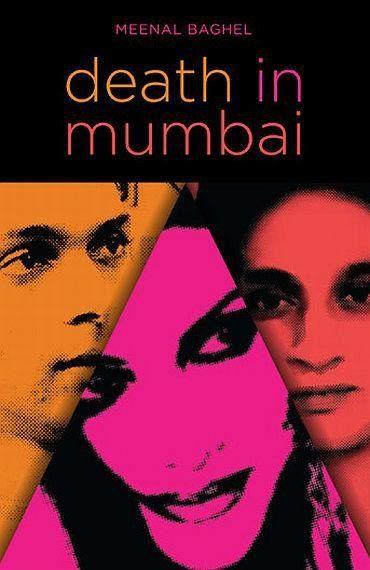 In her book Death in Mumbai, Meenal Baghel digs deeper into the lives and psyche of the three protagonists -- Neeraj, Maria and Emile -- to unravel what made these otherwise ordinary people end up in such extraordinary, blood-stained circumstances.
End of AIDS epidemic within reach: UN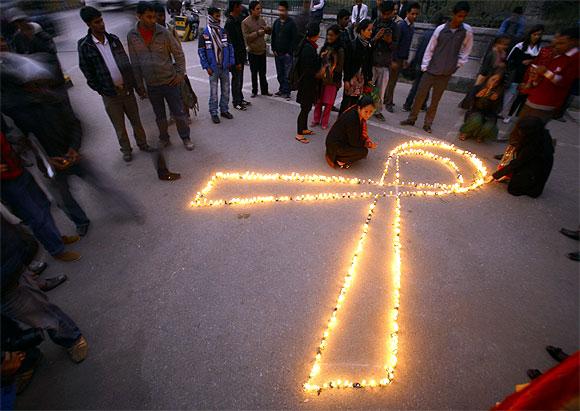 The global community is in a position to eradicate AIDS, but funding will be critical to future progress, United Nations Secretary General Ban Ki-moon has said as the fight against endemic entered into its fourth decade.
In PHOTOS: On the surface of Mars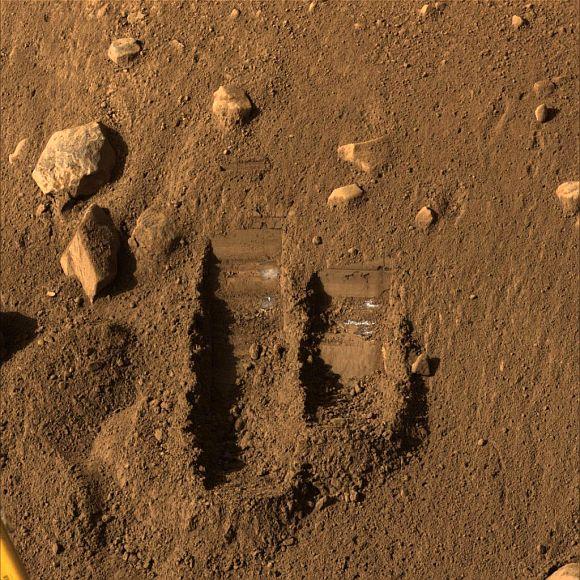 NASA's new rover blasted off for an eight-month, 570 million-km journey to Mars.
'Pak's relationship with India, better than its ties with US'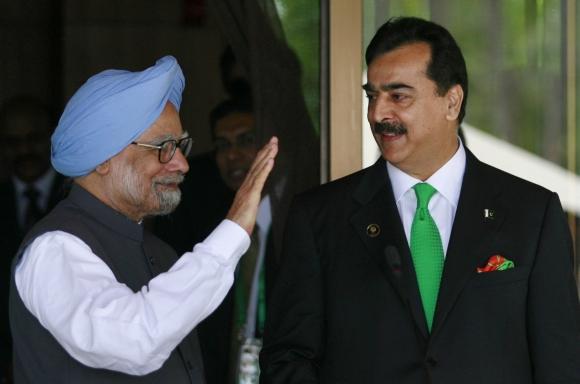 With the most recent nosedive in United States-Pakistan relations in the aftermath of the North Atlantic Treaty Organisation strike that killed 24 Pakistani soldiers, ironically, India-Pakistan relations seem to be on a more solid footing than the so-called US-Pakistan strategic partnership, said Thomas Donnelly, resident scholar at the American Enterprise Institute, who specialises in defence and security policy.
Now Krishna, 2 ex-CMs face Karnataka mining heat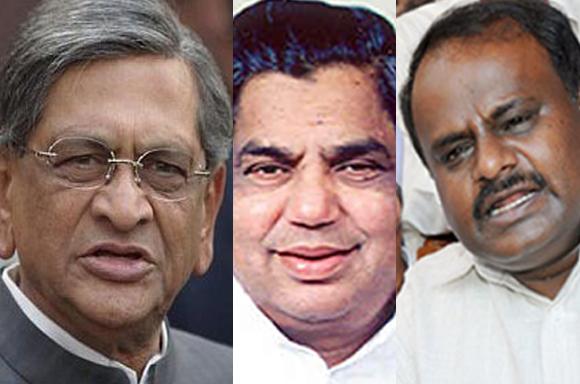 The mining scam in Karnataka brought down BS Yeddyurappa from the chief minister's seat. Now it threatens to expose the state's 3 former chief minister S M Krishna, H D Kumaraswamy and N Dharam Singh. reports
BIG BUCKS: Salaries that world leaders take home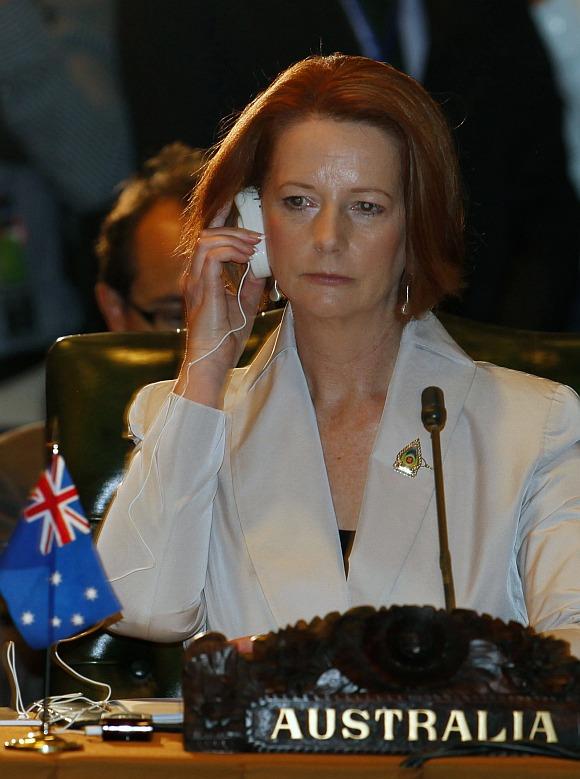 Australian Prime Minister Julia Gillard will get more salary than United States President Barack Obama and the United Kingdom Prime Minister David Cameron, as the country's Remuneration Tribunal has decided in favour of increasing the wage of the members of Parliament.
Pakistan troops given 'full liberty' to counter NATO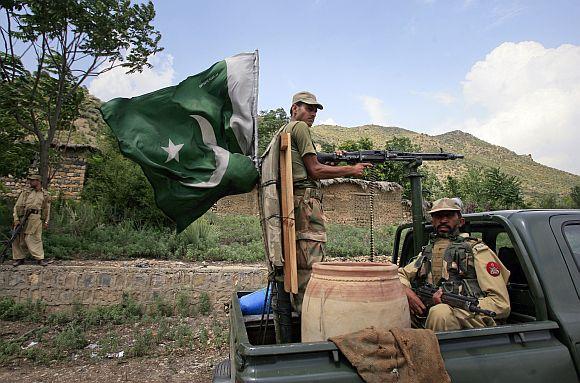 Pakistan Army chief Gen Ashfaq Parvez Kayani has given his troops "full liberty" to respond to any further cross-border attacks by NATO forces in Afghanistan in the wake of an air strike that killed 24 Pakistani soldiers, official sources said.
Why Dr Khorana's work holds the key to the future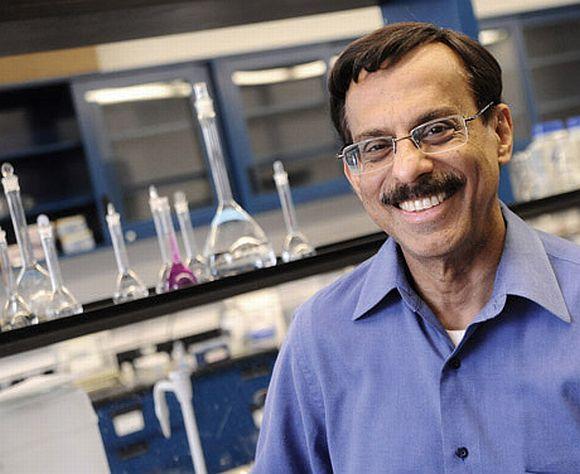 The sixth of the special series on late Nobel laureate Dr Har Gobind Khorana
December 01, 2011
FDI: How the numbers stack up for UPA govt in Parliament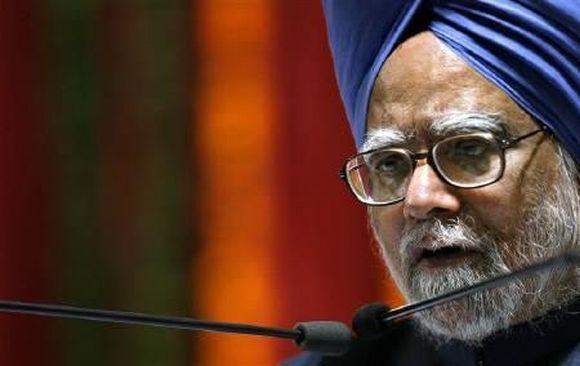 A determined and obdurate Prime Minister Manmohan Singh made it clear to the Congress allies in a meeting held on Thursday that he would not rollback the decision on Foreign Direct Investment in retail, but said that if they do not support the government decision, "the country could be heading towards a mid term poll".
Govt's Lokpal will effectively be an empty tin box: Kejriwal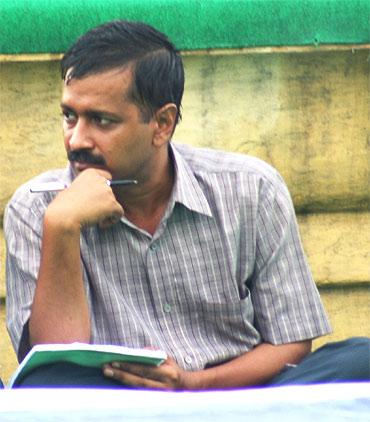 Kejriwal spoke exclusively to rediff.com's and was making his final position clear. Before the third round of agitation against corruption begins in the last week of December read the logic and passion behind it in this the first of a two-part series.
'My only aim is to ensure that HIV dies with us'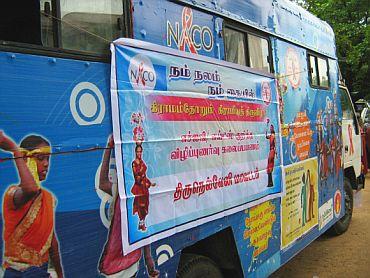 A Ganesh Nadar interacts with a number of HIV patients-turned-activists at an awareness function at Tirunelveli which was organised to commemorate the World Aids Day. He comes to know that amid the gloom that has confined their lives, most of them are, however, optimistic about the fact that discrimination against HIV+ patients has gone down.
China considers me a demon, says Dalai Lama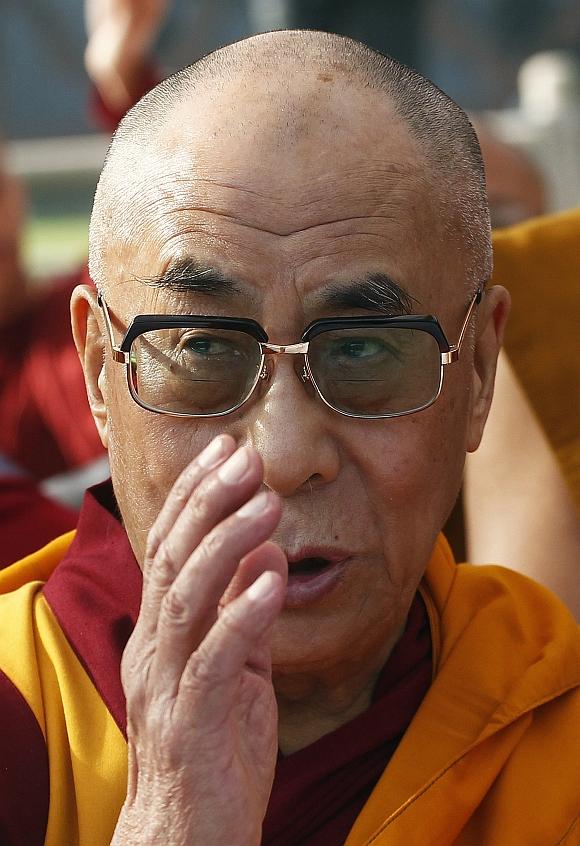 The Dalai Lama on Thursday termed as "quite routine" the Chinese objections to India allowing him a platform to air his views, saying they consider him as a "demon" even though his position now is "semi-retired".
Rewind: BEST images in the last 24 hours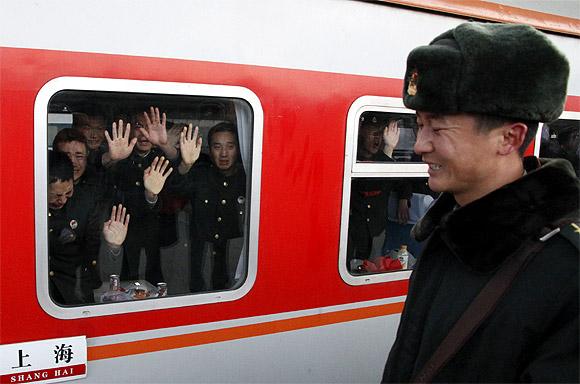 Presenting some of the most scintillating pictures from around the globe in the last 24 hours
Exclusive! Irom Sharmila writes: 'We've learnt to forego truth'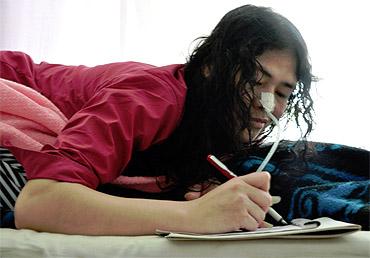 On November 3, 2011, when her fast against the Armed Forces Special Protection Act in force in Manipur completed 11 years, , the legendary crusader for human rights in that north-eastern state, penned a heartfelt appeal to her people, which was handed over to Rediff.com on November 30 as she was being produced before the chief judicial magistrate in Imphal. Please read it!
PHOTOS: Conversation with Salman Rushdie with Bombay cuisine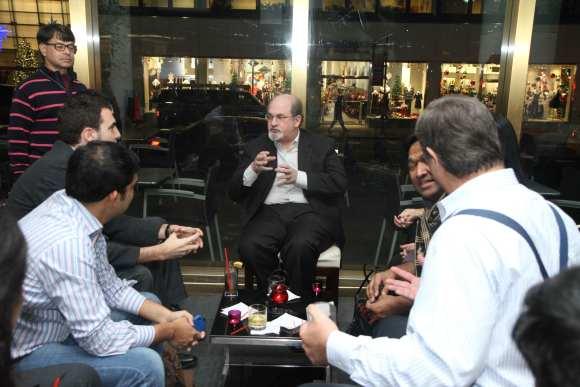 Indian-British novelist and essayist Salman Rushdie interacted with guests and signed copies of his latest novel, Luka and the Fire of Life, at Vermillion restaurant in New York Wednesday.
'N-weapons integral part of national security, will remain so'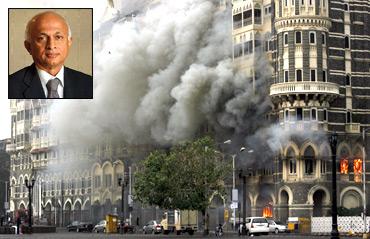 Talking about security dimensions of India's foreign policy, Foreign Secretary Ranjan Mathai said in a recent address at the National Defence College that India's vision of peaceful, cooperative and progressive South Asia cannot be realised unless the dark shadow of terrorism emanating from Pakistan is eliminated. At the same time, he also emphasised the need to ensure that our smaller neighbours are not used by elements inimical to our interests.
US warns Pak: Dangerous consequences if India attacked again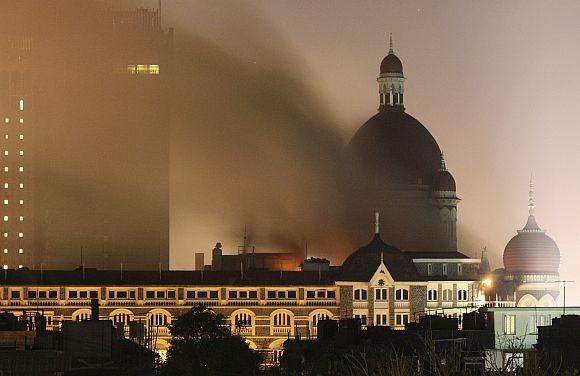 The United States has warned Pakistani leaders of dangerous consequences if there is another terror attack on India that originates from Pakistan, a former top adviser to President Barack Obama has said, asking Islamabad to give up the policy of supporting extremist elements.
Agni-I missile successfully test-fired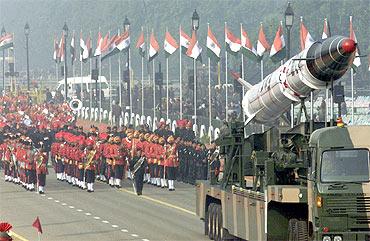 India on Thursday successfully test-fired its nuclear capable Agni-I strategic ballistic missile, with a strike range of 700 km, as part of the Army's user trial from the test range at Wheeler Island off Odisha coast.
In PHOTOS: The Pakistan-Afghanistan faultline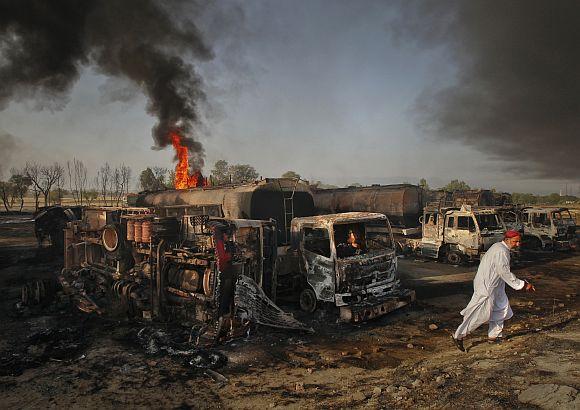 The December 26 drone strike on Pakistan's border with Afghanistan has complicated United States attempts to ease the crisis in relations with Islamabad and stabilise the region before foreign combat troops leave Afghanistan.
SHOCKING: China may have 3,000 N-Warheads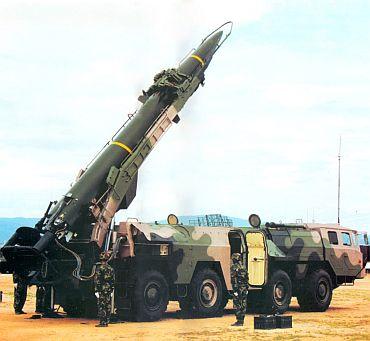 A United States university students' project has stumbled upon figures that China's could have 3,000 nuclear warheads, many times larger than the well established estimates of arms-control experts, sounding alarm bells in Pentagon.
Aus PM Gillard to get paid more than Obama, Cameron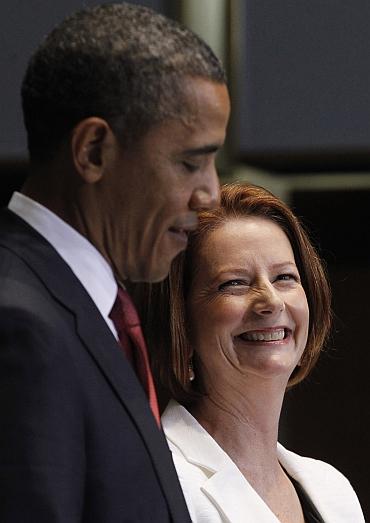 Australian Prime Minister Julia Gillard will get more salary than United States President Barack Obama and the United Kingdom Prime Minister David Cameron, as the country's Remuneration Tribunal has decided in favour of increasing the wage of the members of Parliament.
PHOTOS of the Month: November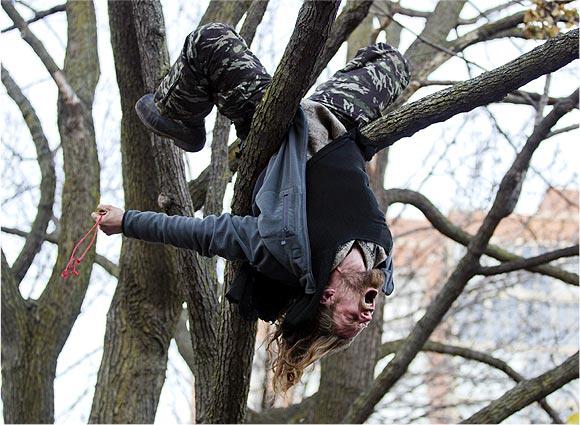 We bring you a presentation of some of the best photos from around the world in the month gone by
FAQ: What is the Mullaperiyar dam issue?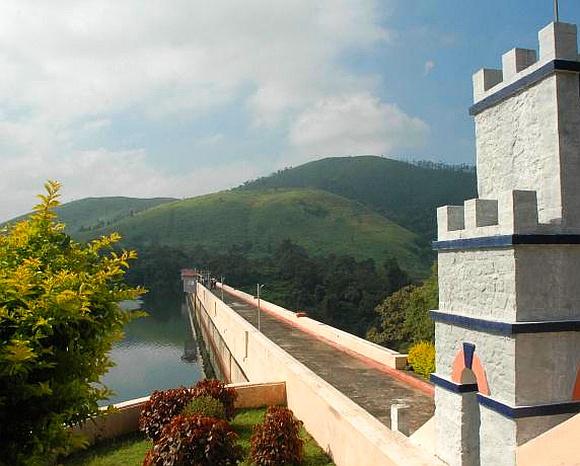 The flame over the age-old Mullaperiyar dam row has once again reached Parliament's doorsteps. None of the two conflicting parties -- namely governments in Tamil Nadu and Kerala -- seem to be in a mood to back off, and the controversy is set to become an additional headache for the already cornered UPA government at the Centre. Rediif.com tries to explain the different contours of the issue.
'Dr Khorana never paid lip service to anybody'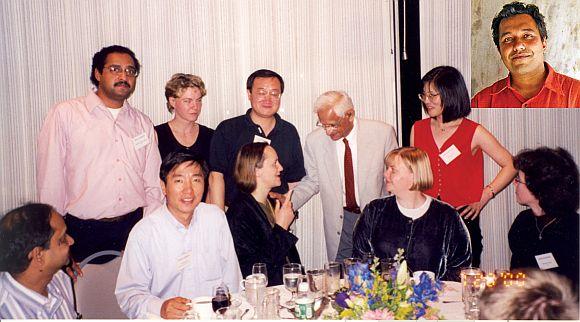 In the fifth of the series on late Nobel laureate Dr Har Gobind Khorana, a student shares fond memories of his guru
Archives
November 2011
|
October 2011
|
September 2011
|
August 2011
|
July 2011
|
June 2011
|
May 2011
|
April 2011
|
March 2011
|
February 2011
|
January 2011
|
December 2010
|
November 2010
|
October 2010
|
Sepetember 2010
|
August 2010
|
July 2010
|
Jun 2010
|
May 2010
|
April 2010
|
March 2010
|
February 2010