August 31, 2012
Will brand Biharis 'infiltrators', warns Raj Thackeray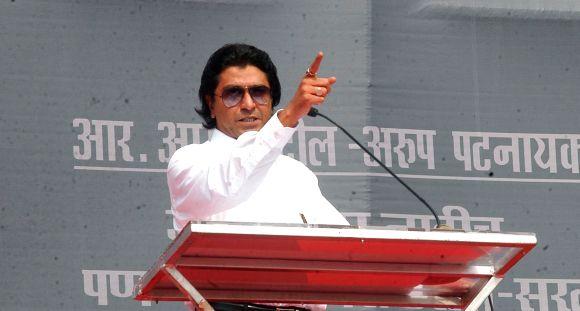 Maharashtra Navnirman Sena chief Raj Thackeray on Friday threatened to brand Biharis as "infiltrators" and force them out of Maharashtra if authorities in Bihar take legal action against Mumbai policemen who picked up a teenager from there without informing their counterparts in that state.
Naroda Patiya: Kodnani gets 28 yrs, lifer for Bajrangi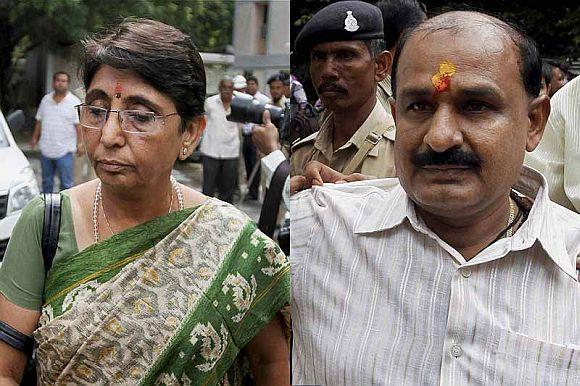 A special court on Friday sentenced Maya Kodnani, BJP MLA and former minister in the Narendra Modi government, to 28 years imprisonment and handed life term to Bajrang Dal leader Babu Bajrangi in the 2002 post-Godhra Naroda Patiya riots case.
In PIX: They are cute, but endangered too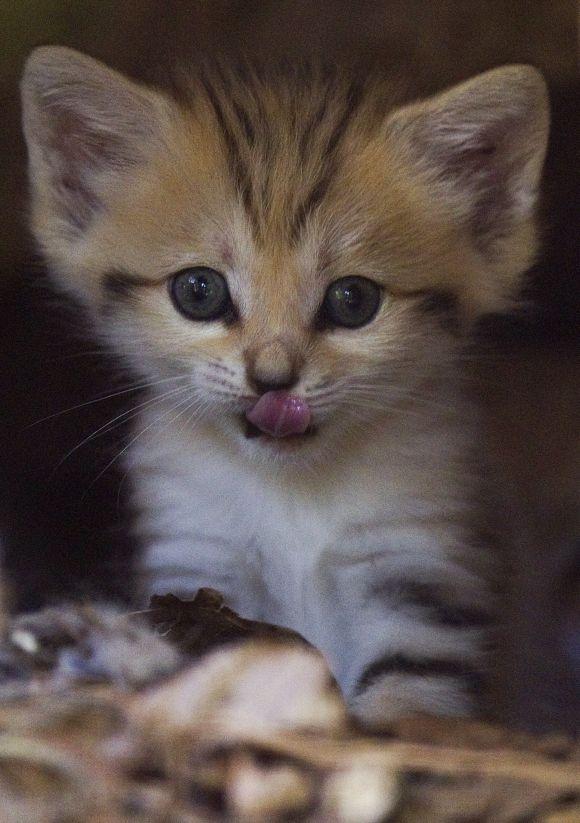 A slideshow of some of the cutest animals from around the world.
How India must deal with an ascendant China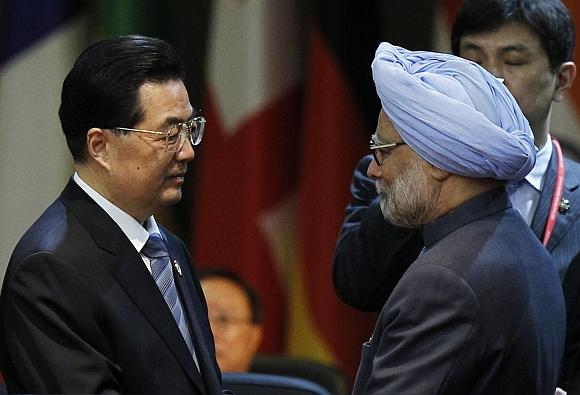 Former Indian foreign secretary , while delivering the Second Annual K Subrahmanyam Memorial Lecture, speaks on what India needs to know about China's world view. The first of a two part series
Coal-gate: Mulayam leads dharna outside Parliament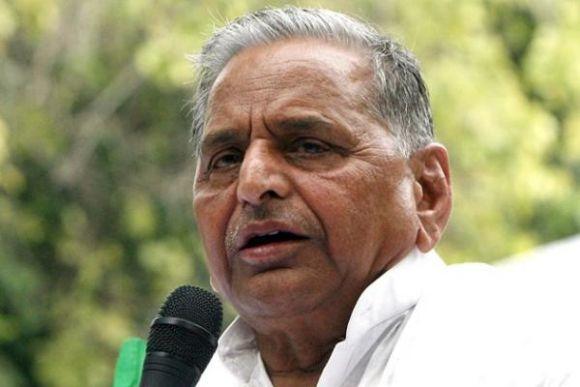 With Samajwadi Party chief Mulayam Singh Yadav joining ranks with the Left parties and Telugu Desam Party to press for a judicial probe by a sitting Supreme Court judge into coal-gate scandal, the Manmohan Singh government's problems have compounded.
Cabinet rejig likely after monsoon session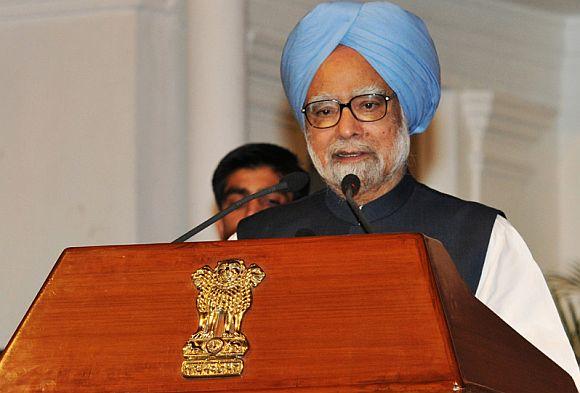 With most ministers juggling dual portfolios at the Centre, talks of an imminent Cabinet reshuffle is gaining momentum in United Progressive Alliance circles.
August 30, 2012
Modi draws flak for 'health-beauty' comment on women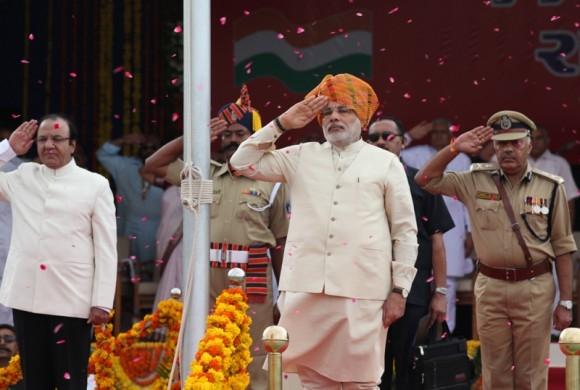 Dubbing Gujarat Chief Minister Narendra Modi's recent comment on women as "childish", Information and Broadcasting Minister Ambika Soni on Thursday said he is not "sensitive" towards women.
IN PICS: The disappearing Arctic ice cap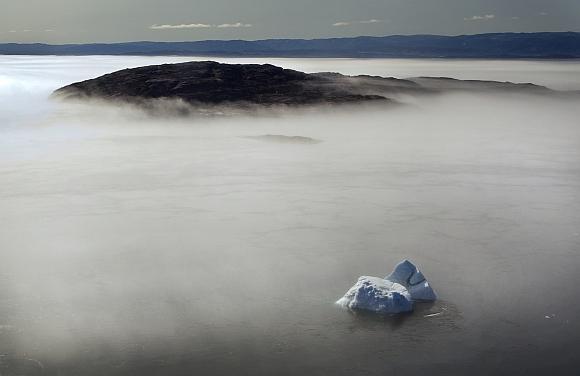 In an alarming sign, scientists have warned that Arctic sea ice is dramatically melting at a faster rate than previously thought, which may accelerate the effects of global warming.
Pak@65: India is NOT enemy no 1, the US is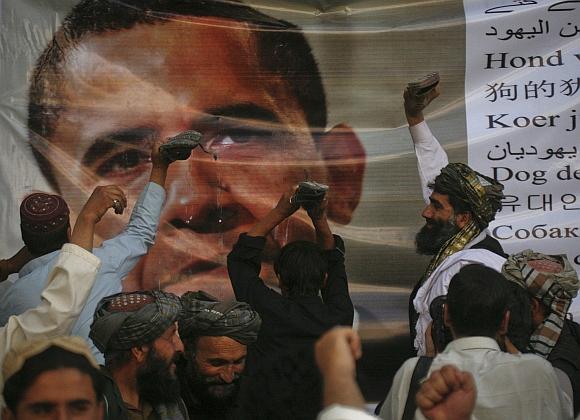 According to a Gilani Research Foundation Survey carried out by Gallup Pakistan, from among key global and regional players, Pakistanis view China as most friendly and the United States as hostile.
7 days on, Parliament still does no work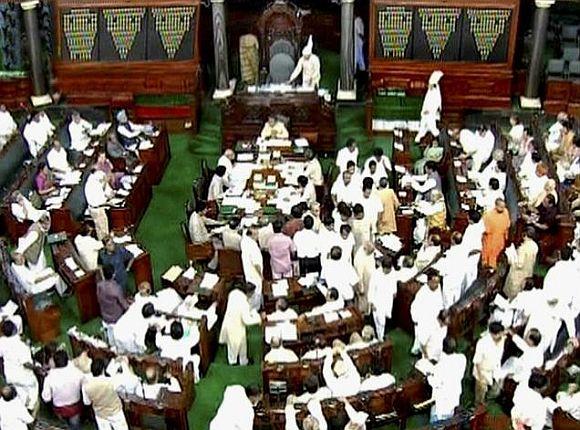 Parliament was adjourned once again on Thursday amid din as Bharatiya Janata Party persisted with its demand for Prime Minister Manmohan Singh's resignation provoking Congress members to raise slogans.
How to organise a summit, the Iranian way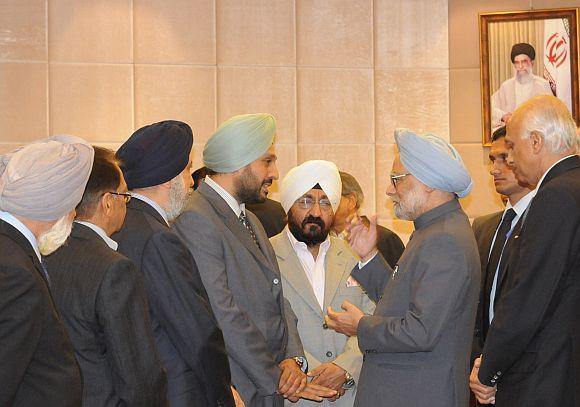 As the NAM summit opens in Tehran on Thursday, , who is traveling with the prime minister, captures the mood in the Iranian capital.
Who bunks Parliament the most? Rahul, Sonia & Sidhu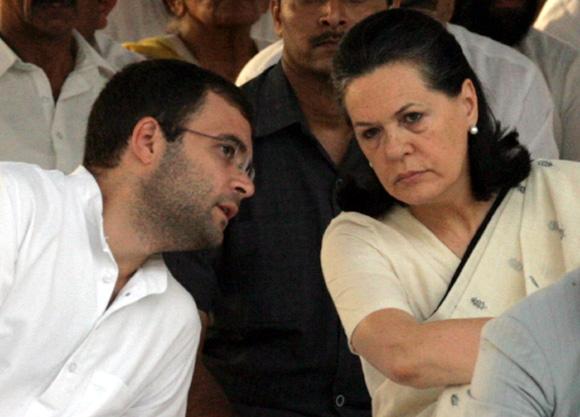 A list of those with low attendance in the Lok Sabha throws up some big names, reports
Signals from Sonia's aggressive attacks on the BJP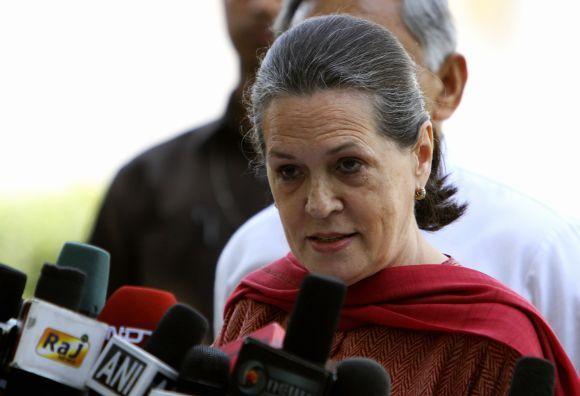 Implicit in Sonia Gandhi's clarion call to her partymen to counter the BJP's 'blackmailing' politics aggressively in the contest of Coalgate, is a hint that that there is no leadership vacuum in the Congress and that she will be leading her party into the 2014 elections, says
Iranian nuclear issue, Syrian crisis dominate NAM meet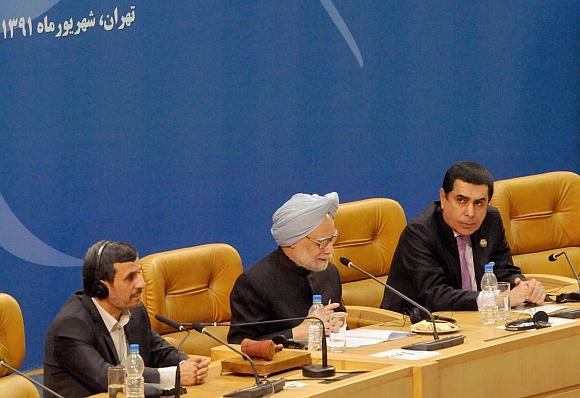 Iran's controversial nuclear programme and Syrian crisis dominated the opening day of 16th Summit of Non-Aligned Movement here today, with India calling for 'coordinated global action' to deal with proliferation of weapons of mass destruction and international terrorism.
August 29, 2012
'India's stability and progress are important for Iran'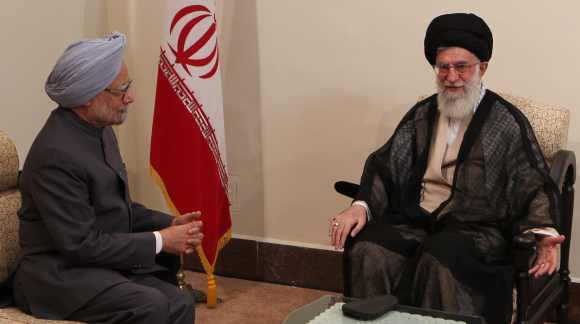 In a rare meeting with a non-Muslim dignitary, Iran's supreme leader Ayatollah Ali Khamenei on Wednesday held discussions in Teheran with Prime Minister Manmohan Singh on a variety of subjects, including bilateral matters and the tense situation in the region.
There is no anger, says Bachchan about Gandhis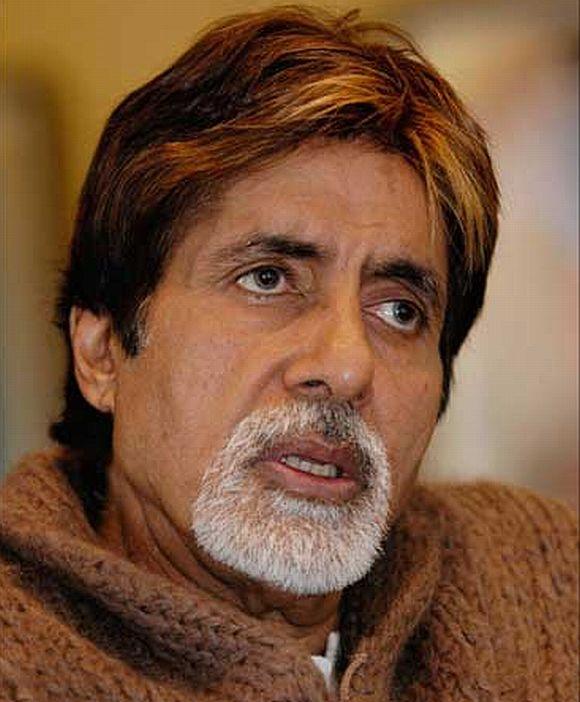 Megastar Amitabh Bachchan, whose relationship with the Gandhi family have been strained over the years, says in his mind there is no change in feelings about them and that there is "no anger, no angst" from his side.
In PHOTOS: What Dr Singh is up to in Iran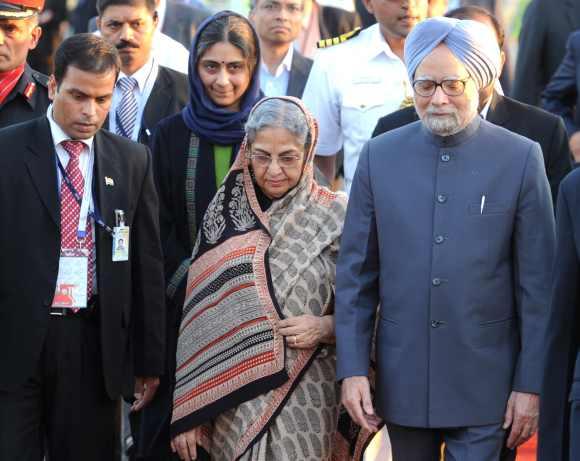 Highly tilted trade relations in favour of Iran, supply of oil and gas and other key strategic bilateral and international issues, including Syria, are expected to dominate the meetings of Prime Minister Manmohan Singh with Iran's supreme leader Ayatollah Ali Khamenei and President Mahmoud Ahmadinejad in Tehran.
PICS: Isaac brings back memories of killer Katrina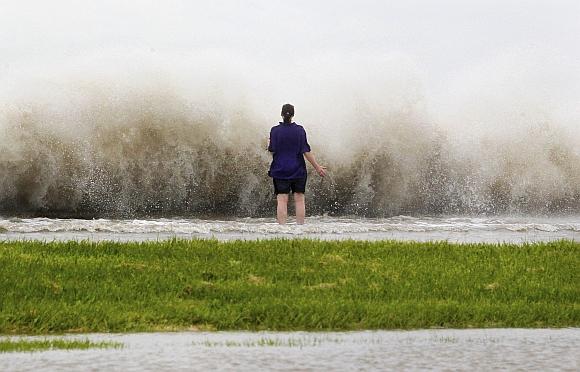 New Orleans resident Diana Whipple stands on the shore of Lake Pontchartrain as hurricane Isaac approaches New Orleans.
PICS: STUNNING Mars landscapes from NASA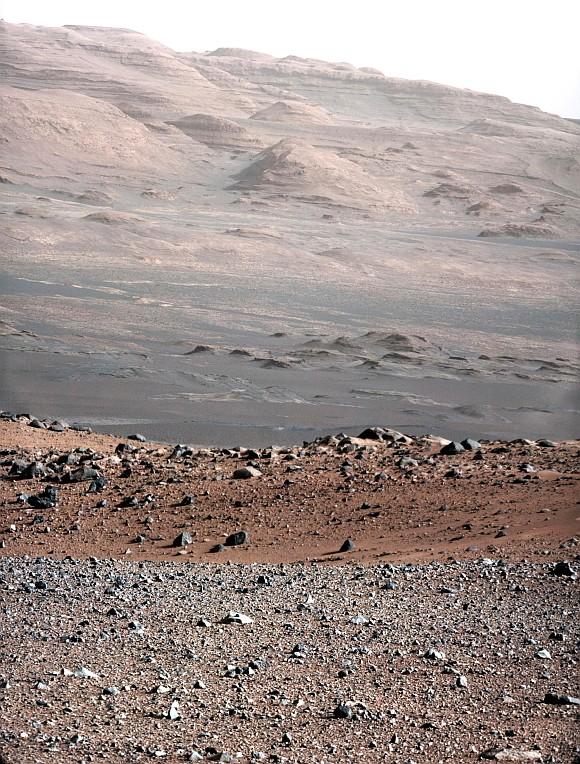 Mars' Mount Sharp -- the rover's eventual science destination -- is pictured in photo taken by the Curiosity rover.
Naroda Patiya case: Bajrangi, Kodnani among 32 convicted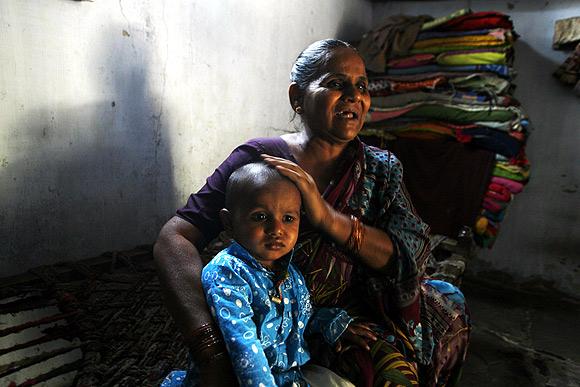 The judgement in the Naroda Patiya case, in which 97 people of a minority community were killed during post-Godhra riots in 2002, was pronounced on Wednesday by a special trial court.
SC upholds death sentence of 26/11 terrorist Kasab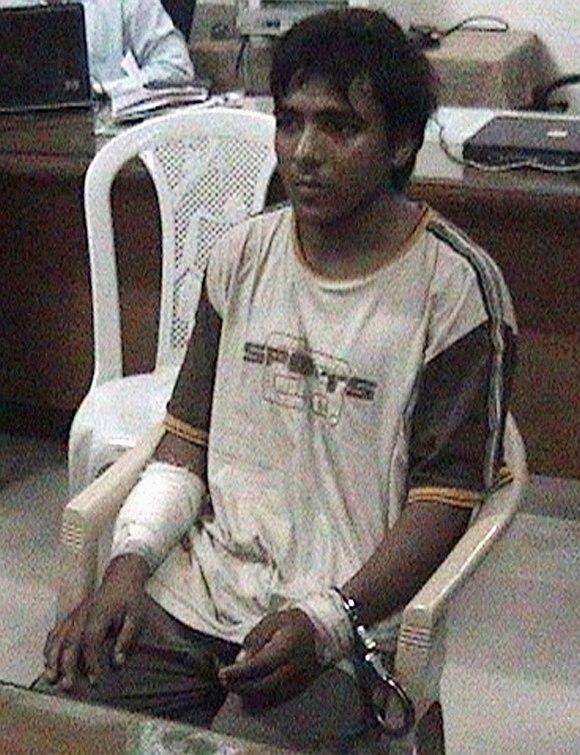 The Supreme Court on Wednesday upheld the death sentence of 26/11 Mumbai terror attack convict Mohammed Ajmal Amir Kasab, saying that waging war against the country was the primary and foremost offence committed by the Pakistani terrorist.
August 28, 2012
Assam bandh turns violent; one killed, several injured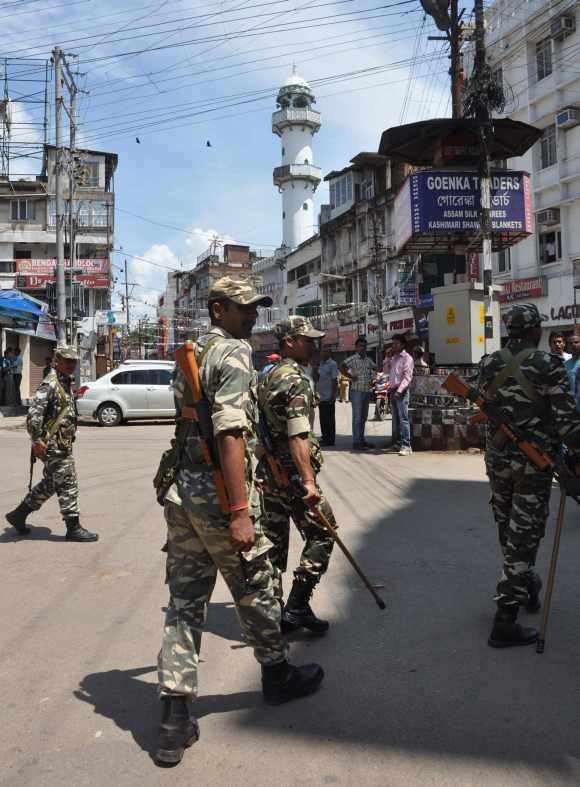 The 12-hour Assam bandh called by the All Assam Minority Students' Union (AAMSU) on Tuesday turned violent with government officials and mediapersons attacked leading to imposition of indefinite curfew in some areas.
Fight BJP's blackmail AGGRESSIVELY: Sonia to Cong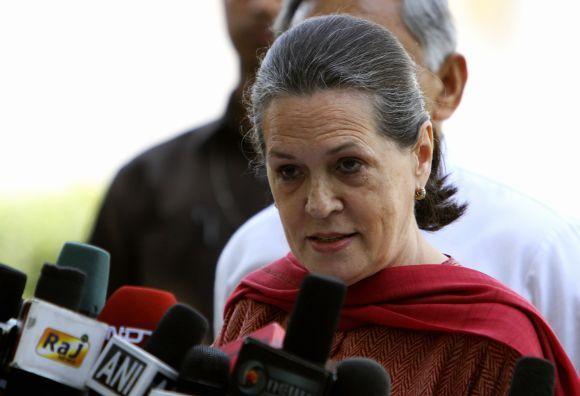 Accusing Bharatiya Janata Party of making "political bread and butter" by holding Parliament to ransom by "blackmail", a combative Congress president Sonia Gandhi on Tuesday took the battle to the opposition camp and asked the party to "stand up and fight aggressively".
846 Indian soldiers have died in Siachen since 1984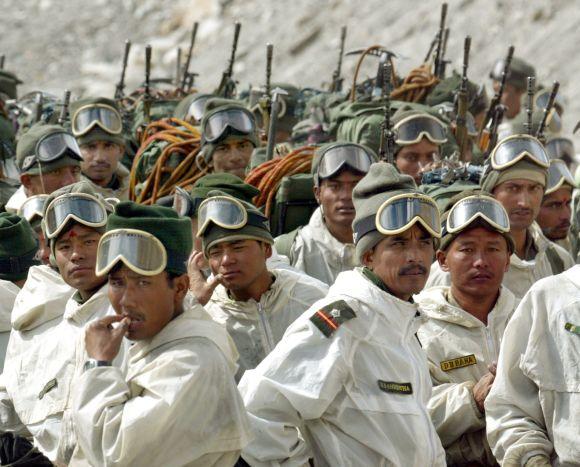 For the first time ever, the government has announced the number of Indian soldiers who have laid down their lives in the Siachen sector, ever since the Indian army made its first headlong rush to secure that strategic area in the summer of 1984.
Most Americans predict Obama will win US prez poll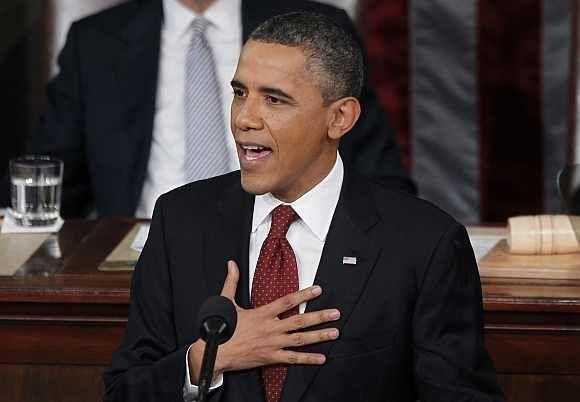 Majority of Americans believe that President Barack Obama will win the November presidential elections, even as series of latest opinion polls have thrown out a virtual statistical tie between him and his Republican challenger Mitt Romney.
Mullah Omar, aides living in Pakistan: US general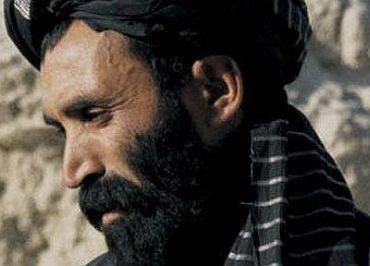 In a direct repudiation of repeated claims of Pakistan, a top American general based in Afghanistan has said that reclusive Taliban leader Mullah Omar is hiding in Pakistan along with his commanders.
Rewind: Awesome PHOTOS of the WEEK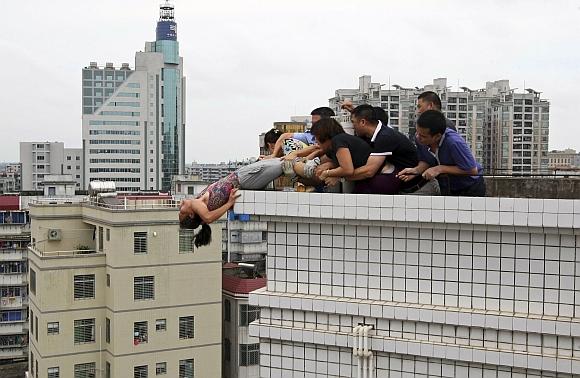 We bring you a presentation of some of the best photos from around the world in the last week.
August 27, 2012
Chidambaram clarifies: I never said ZERO-LOSS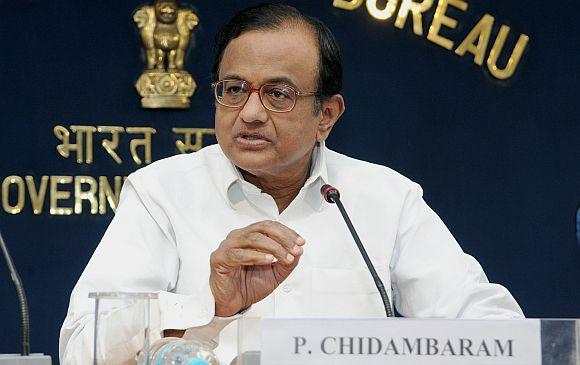 Finance Minister P Chidambaram on Monday said that the government never talked about "zero loss" in allocation of coal blocks and complained of "incorrect reporting" by the media of his remarks on the issue.
Coal-gate: PM dares BJP to have debate in Parliament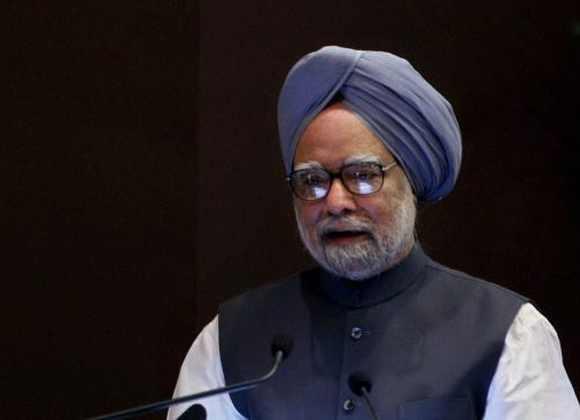 As the Bharatiya Janata Party disrupted the Parliament on the coal block issue, Prime Minister Manmohan Singh on Monday attacked the party and dared it to have a debate in the House to let the country judge the truth.
In PHOTOS: Heavy rains leave Mumbai limping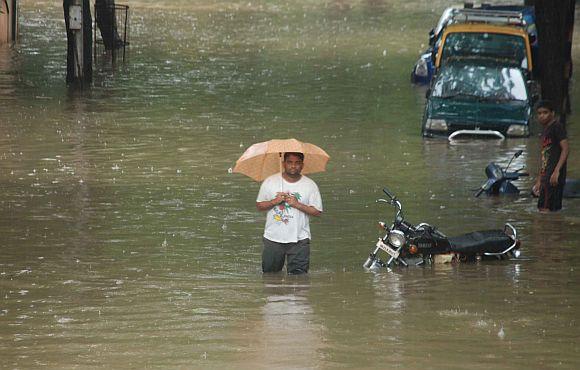 Heavy rains lashed Mumbai on Monday delaying trains, slowing traffic and inconveniencing commuters who stepped out for work.
Hazaaron Jawabon Se Acchi Hai Meri Khamoshi: PM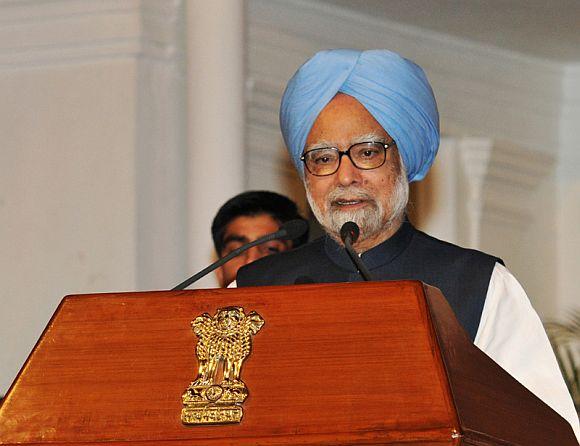 Prime Minister Manmohan Singh, who is facing sharp criticism from the opposition over the CAG report on coal block allocations, on Monday made an earnest appeal to the Bharatiya Janata Party to debate the issue in Parliament and not disrupt proceedings.
CAG's findings are flawed on multiple counts: PM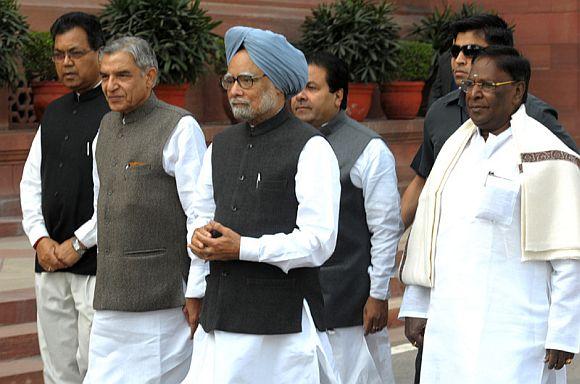 Amidst Opposition ruckus in Lok Sabha, Prime Minister Manmohan Singh on Monday asserted that the observations of the CAG on the allocation of coal blocks were clearly disputable.
Pakistan PM Raja Pervez Ashraf is safe for 3 weeks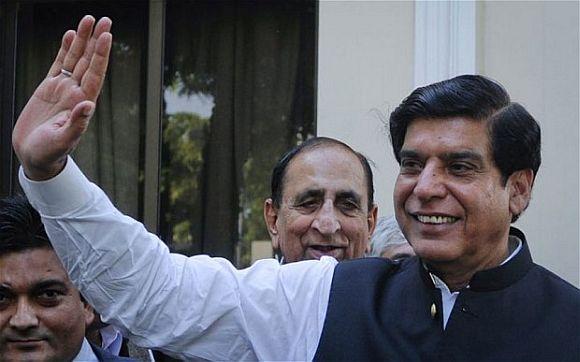 Prime Minister Raja Pervez Ashraf on Monday got a three-week reprieve from Pakistan's Supreme Court in a contempt of court case after judges accepted his plea for being given more time to address the issue of reopening graft cases against President Asif Ali Zardari.
PM to speak on coal-gate in Parliament. Will Oppn let him?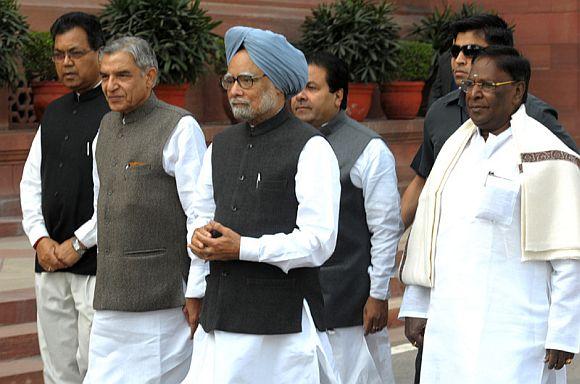 The prime minister, who is under attack over the allocation during 2005-2009 when he held the coal portfolio, has been waiting to make a statement since last week but could not do so because of disruption caused by Opposition, mainly BJP.
Any movement's win or loss depends on public: Ramdev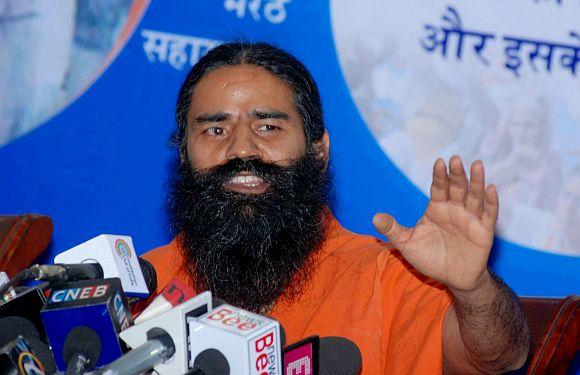 Yoga guru and self-proclaimed anti-corruption crusader Baba Ramdev talks about the issues that concern him: black money, Lokpal and independent oversight authorities
MUST READ! Why rare Asiatic lions stray out of Gir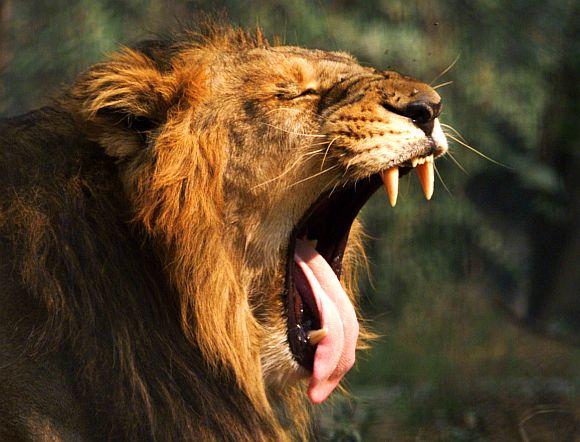 tries to find out what ails the rare Asiatic lions of Saurashtra's Gir forest and why they stray out of their only habitat in the world.
IN PHOTOGRAPHS: Candid moments in the White House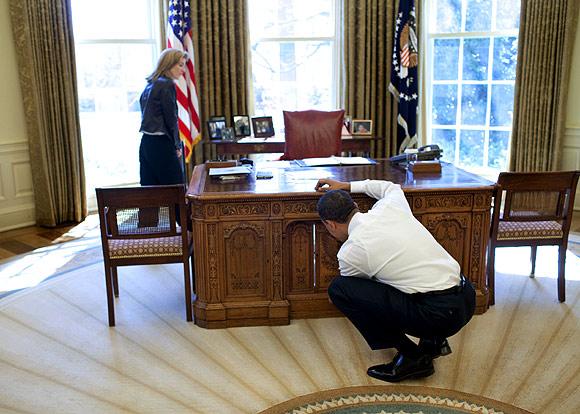 Rediff.com presents some candid photographs from inside the White House.
August 26, 2012
PICS: IAC supporters create ruckus on Delhi roads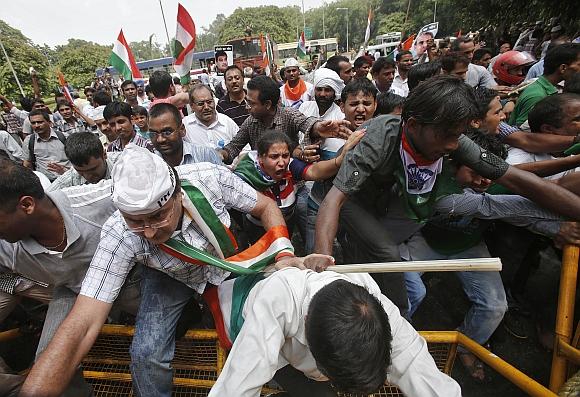 Pulling down barricades, deflating tyres of government buses and stopping vehicles from plying -- supporters of India Against Corruption were on the wrong side of the law when they marched on the streets of Central Delhi on Sunday to protest on the coal block allocation issue.
August 25, 2012
We are in no mood to allow Parliament to work: BJP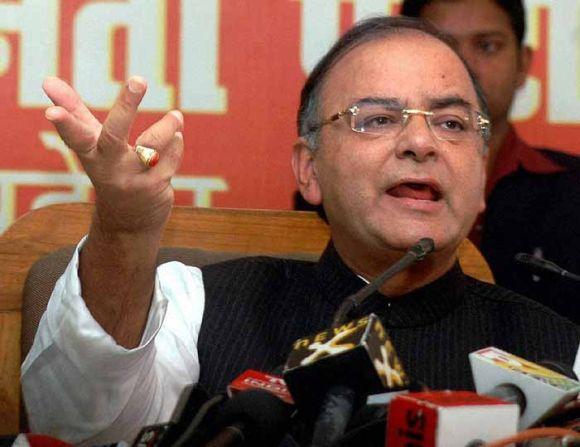 Rubbishing the no loss argument of the government in the coal block allocations, the Bharatiya Janata Party has made it clear that it is in no mood to allow Parliament to function till its demand for Prime Minister Manmohan Singh's resignation is met.
August 24, 2012
PHOTOS: Man kills ex-colleague in NY shooting; 9 injured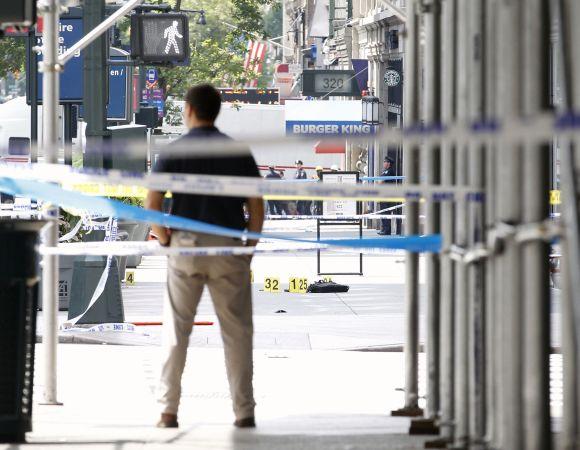 A "disgruntled" designer, who was sacked from an apparel company, shot dead a former co-worker and then randomly opened fire on the crowded sidewalks outside the iconic Empire State Building in New York on Friday, the third such incident in the United States in nearly one month.
IN PHOTOGRAPHS: Wildfires wreck havoc in US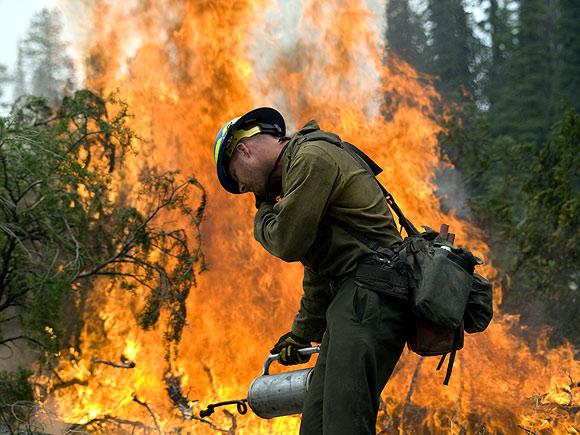 Rediff.com brings forth some photographs of the deadly US wildfires.
If the coal is not mined, where is the loss, asks govt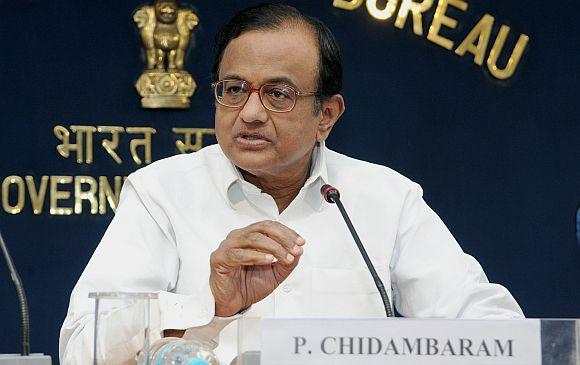 The government on Friday launched a counter-offensive on the coal block allocation controversy maintaining that Comptroller and Auditor General's concept of presumptive loss was flawed and there was no loss because no mining has taken place as yet.
Whether Pak likes it or not, US drone strikes will go on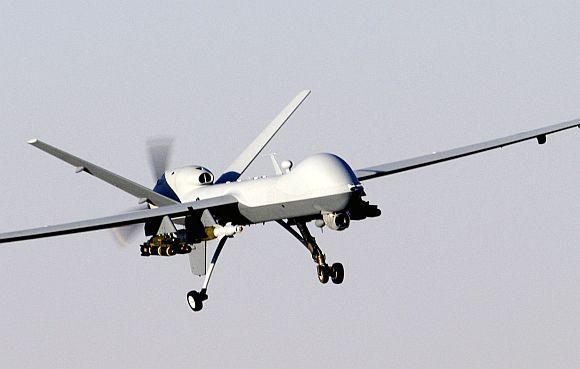 Whether Islamabad sees it as acceptable or unacceptable, lawful or unlawful the US drone strikes would continue in the tribal areas of Pakistan, writes
Another day, same story: Oppn stops Parliament work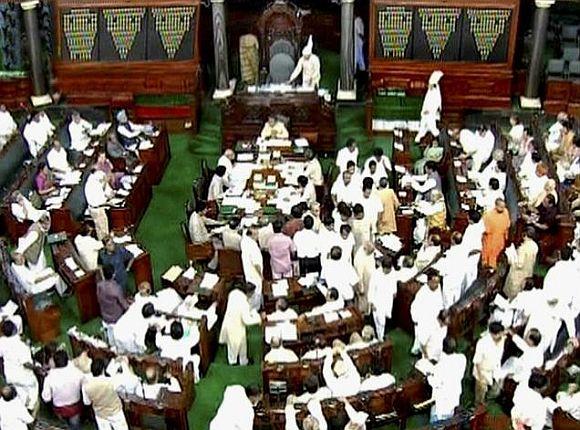 Parliament was disrupted for the fourth consecutive day on Friday as opposition triggered uproar in both Houses demanding resignation of Prime Minister Manmohan Singh over controversial coal block allocations.
No evidence against Chidambaram, SC dumps Swamy's plea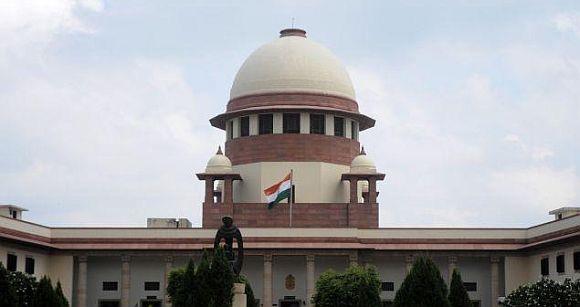 In a huge relief to Finance Minister P Chidambaram, the Supreme Court dismissed a plea for making him a co-accused in the 2G spectrum case, saying there was no prima facie material against him of any criminal conspiracy or procuring of any pecuniary gain.
Raj Thackeray, the 'inclusive' Marathi Manoos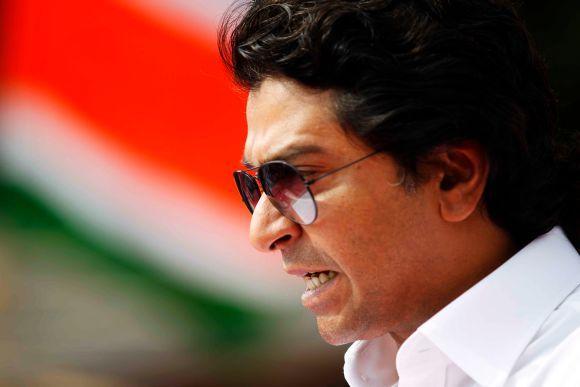 Raj Thackeray's public meeting earlier this week was clearly in preparation for the 2014 assembly elections. By reiterating that for him Maharashtra was the lone religion, he showed he was toeing neither the Hindutva line, nor the Marathi Manoos for electoral prospects, writes .
DON'T MISS! The most POWERFUL women in the world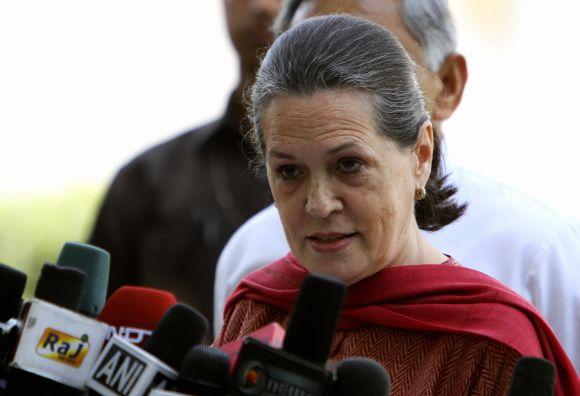 Rediff.com presents the list of the most powerful women in the world, as per the latest Forbes rankings.
August 23, 2012
China's take on India's internet horror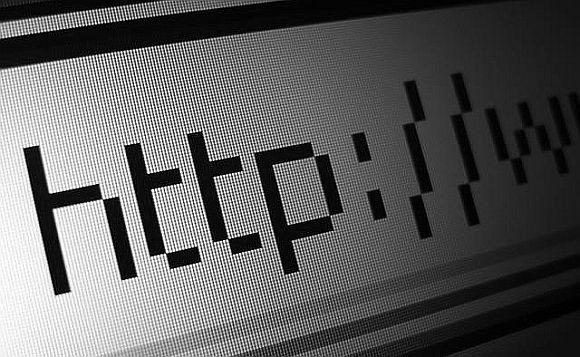 Citing China's travails with mushrooming social media, a state-run newspaper in Beijing has said the panic among people from India's northeast caused by rumours emanating from foreign networking sites showed how unchecked websites could foment social instability.
Kingfisher pilot flies woman in cockpit, probe on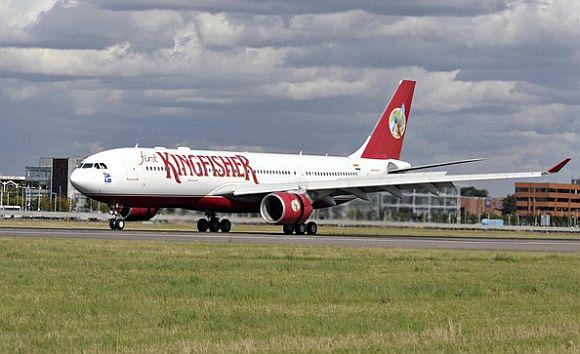 Kingfisher Airlines, which is already facing a safety audit by the country's civil aviation regulator DGCA, on Thursday came under fresh scrutiny following reports that one of its pilots flew a woman in the cockpit in violation of rules.
No compromise, PM must GO: NDA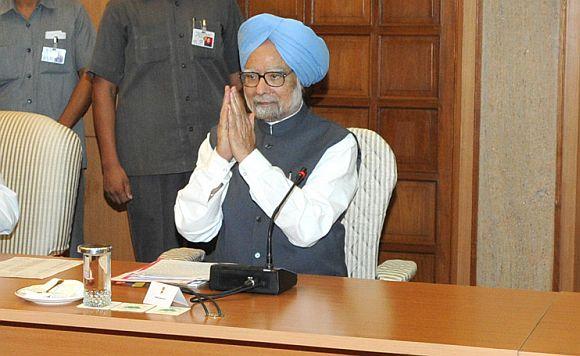 Bharatiya Janata Party-led National Democratic Alliance on Thursday stuck to its demand for the Prime Minister's resignation on the coal block allocation issue at a meeting convened by the Rajya Sabha chairman to end the impasse and boycotted a meeting called by the Lok Sabha Speaker on the matter.
Curiosity buzz: UFOs zooming across Mars?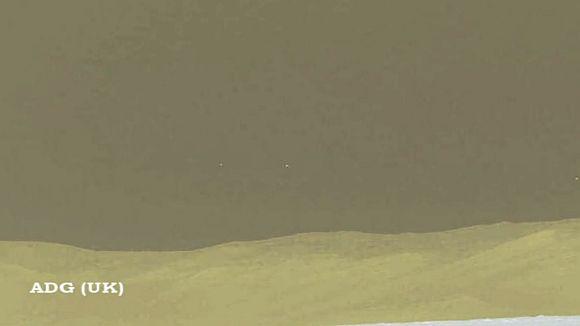 NASA's Curiosity rover has captured a strange white light dancing across the horizon of Mars and four blobs hovering in the sky, which UFO hunters claim are alien ships monitoring humans' baby steps into the universe.
Lamp lit since 484 years creates record
The lamp, which has been continuously burning since 484 years, has been officially recognised by the Asia Book of Records.
Coal-gate: Where parties stand on the issue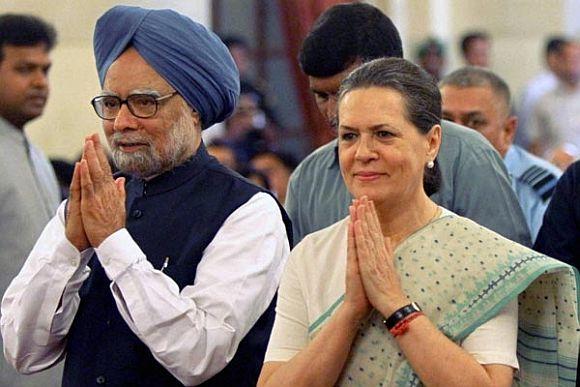 The stalemate in Parliament over the Comptroller and Auditor General's report on coal block allocation continues.
MUST SEE! Weird photos from around the world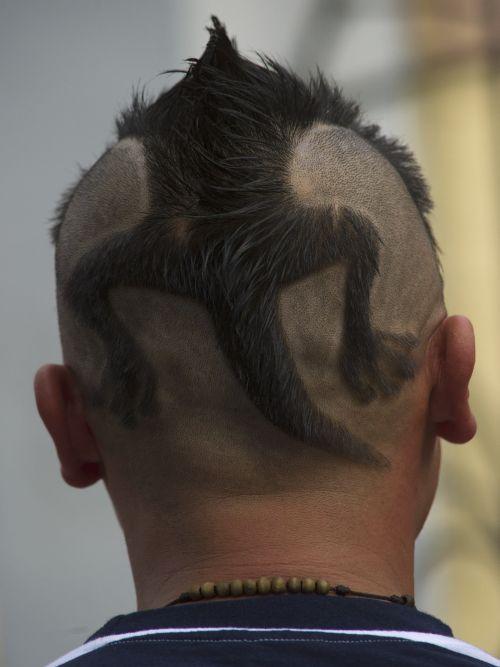 We present some of the oddest photographs from across the globe clicked in the past week. Enjoy!
AMAZING photos: Inside Ethiopia's rock churches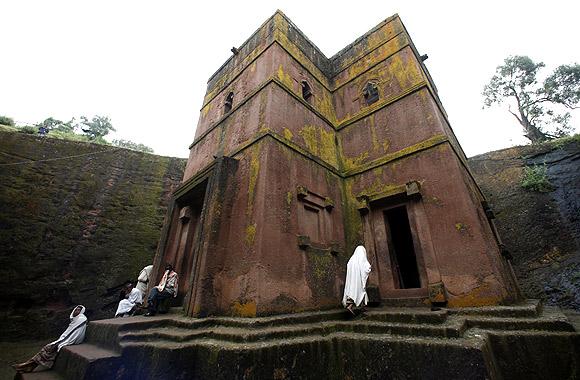 Rediff.com presents some amazing pictures of the rock churches in Lalibela, which will take you back to medieval times.
BJP all set to take 'Coal-gate' into 'next election'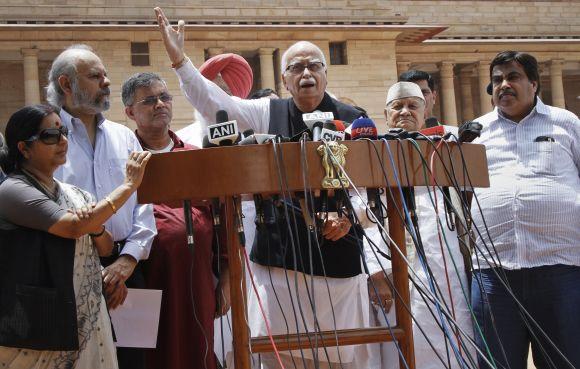 The Bharatiya Janata Party, which has upped the ante by demanding Prime Minister Manmohan Singh's resignation in "Coal-gate" scam, is now in a mood for a fight to the finish, in the words of one of its senior leaders, and to take it "into the next election", writes .
August 22, 2012
SC extends ban on tourism in core areas of tiger reserves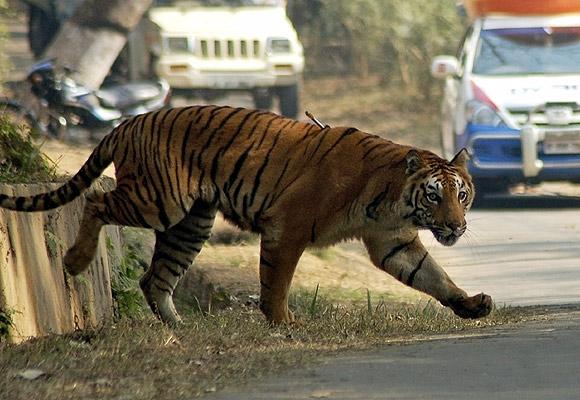 Extending the ban on tourism activities in the core areas of tiger reserves, the Supreme Court on Wednesday pulled up the Centre for the depleting population of the wild cats in the country.
'Ramdev is like Salman Khan'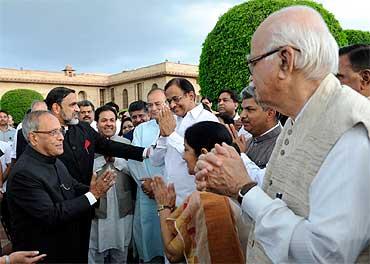 Vignettes from President Pranab Mukherjee's first At Home last week
Azmi challenges Raj: Find Bangladeshis, get Rs 2 crore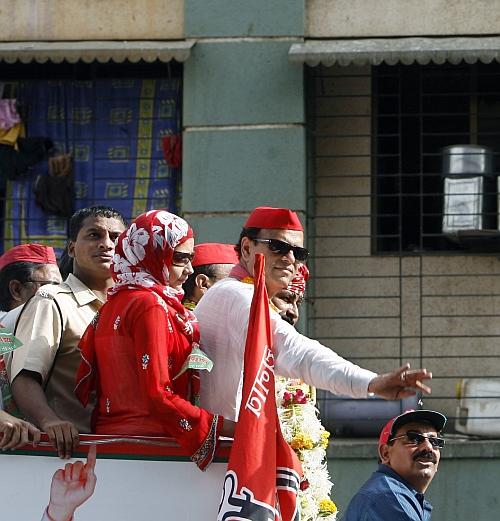 Samajwadi Party leader Abu Asim Azmi on Wednesday offered Rs two crore to Maharashtra Navnirman Chief chief Raj Thackeray if he substantiates his allegation about Bangladeshi voters in the Assembly constituency from where he won the poll.
IN PICS: Curiosity, the weather reporter from Mars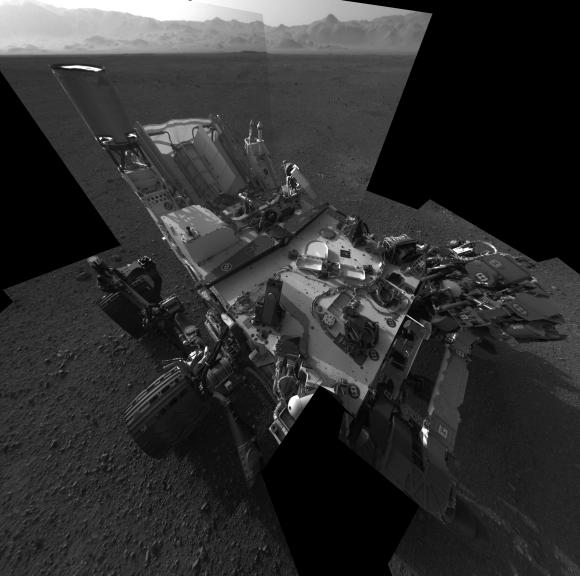 National Aeronautics and Space Administration's Curiosity rover will send daily weather reports from Mars within a week or so, as it prepares for the first drive on the Red Planet.
'Muslims don't benefit from an exodus'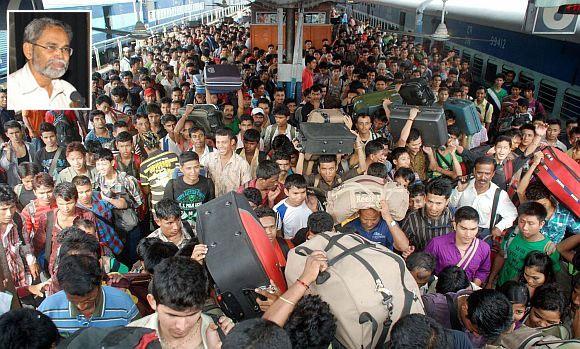 Chairman of the Popular Front of India E M Abdul Rahiman speaks to rediff.com's about how some sections are desperately trying to tarnish the image of the PFI.
MUST SEE: 10 best images from the last 24 hours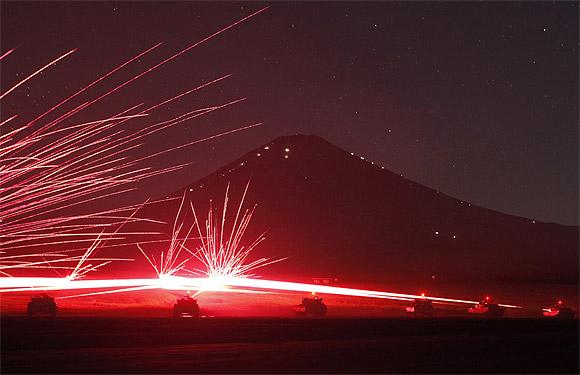 Here are some of the best images in the last 24 hours.
MUST READ: Will the Pakistani army begin to CRACK?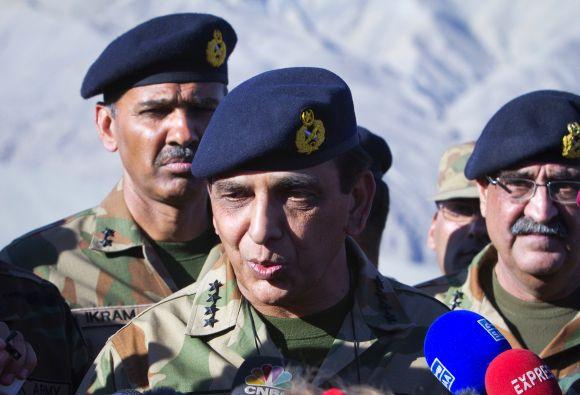 Will Gen Kayani's increasingly conservative soldiers fight the Waziri militants, who have long been lauded as a sword arm of Pakistan, asks .
India among countries MOST vulnerable to natural hazards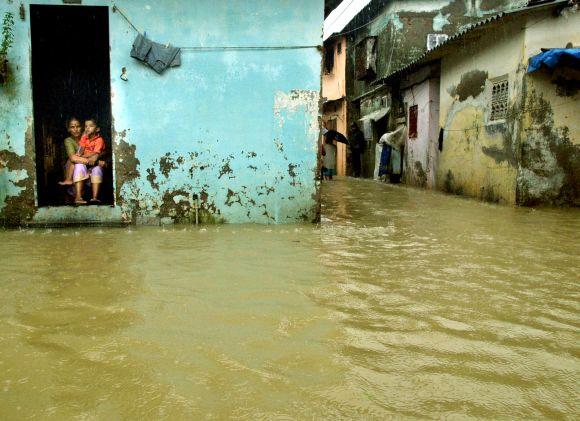 Some important growing economies of Asia including India, Bangladesh and Myanmar face the highest financial risk from the threat of natural hazards, according to 2nd Natural Hazards Risk Atlas released by Maplecroft, a UK-based global risk and strategic consulting firm. reports.
Give us proof and see how we act: Malik on allegations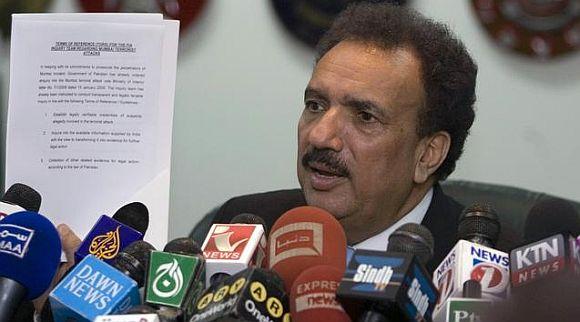 Despite India claiming to have credible evidence against the inflammatory content spreading hatred against the people from northeast, Pakistan is in a denial mode. In an exclusive interview to CNN-IBN, Interior Minister of Pakistan Rehman Malik assures to take action only after getting evidence from India.
August 21, 2012
Maharashtra dharma is my only religion: Raj Thackeray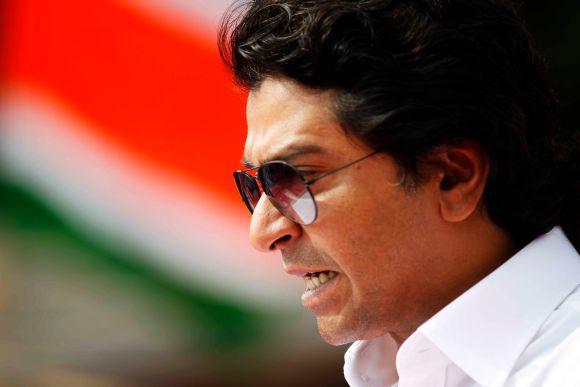 Two things were most notable when Maharashtra Navnirman Sena president Raj Thackeray spoke at the Azad Maidan rally on Tuesday: he clearly didn't want to hurt his Muslim support base in the state and wanted to create a new constituency amongst Maharashtra's police cadre, reports .
Pix: At Mumbai rally, Raj asks RR Patil, top cop to quit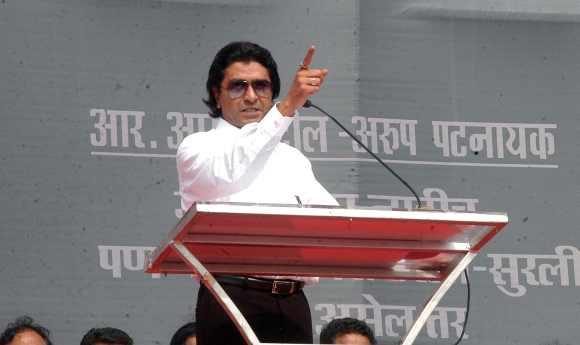 Thumbing his nose at Mumbai police, a defiant Raj Thackeray on Tuesday led thousands of MNS supporters in a march before holding a public meeting where he pitched for immediate ouster of the state home minister and city police chief for the August 11 violence at Azad Maidan.
Did ISI use NATO-trained terrorists to spread NE panic?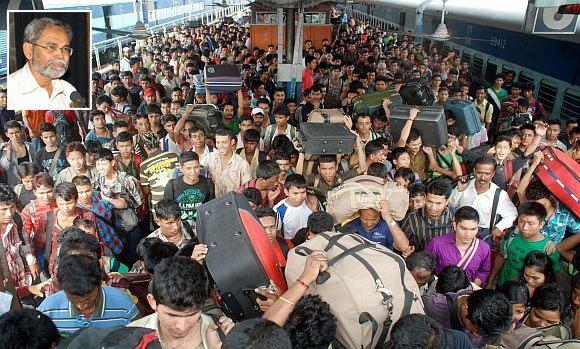 While the Indian government has blamed Pakistan for morphing images and spreading them to create panic among the members of the northeastern community, the other side to this story is quite alarming. reports.
Asking PM to resign is preposterous: Govt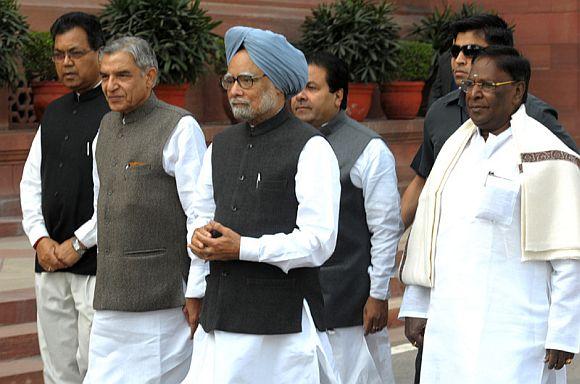 Rejecting as "preposterous" the opposition demand for resignation of Prime Minister Manmohan Singh over alleged scam in coal block allocation, the government on Tuesday said that it was ready for a discussion on the issue in Parliament.
Wary Obama put off Osama kill mission thrice!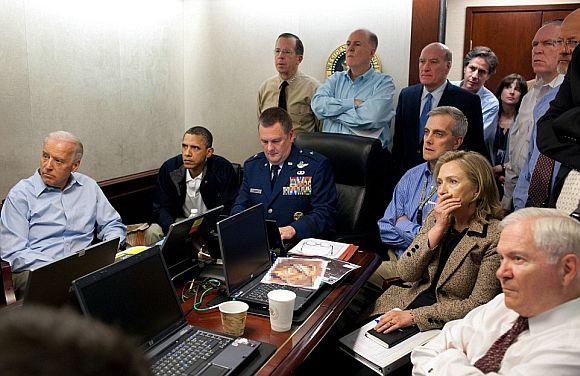 United States President Barack Obama put off three times operations to kill world's most dreaded terrorist Osama bin Laden before finally going ahead with the mission at the insistence of Secretary of State Hillary Clinton, a new book has claimed.
How HuJI, PFI lobbed the hate bomb with ease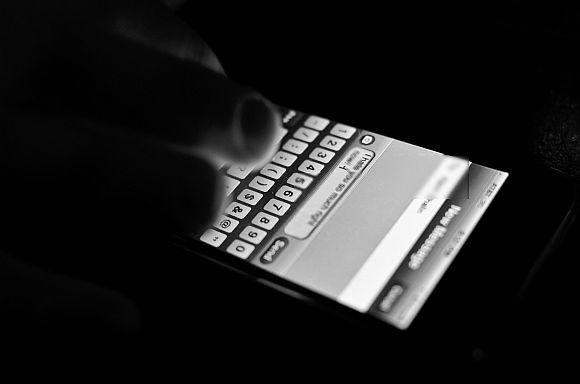 The bulk of the hate messages warning people from north-east India, which originated out of the servers in Pakistan, landed in the hands of groups such as the Islamist organisation Popular Front of India and the Harkat-ul-Jihad-al-Islami, investigators told rediff.com.
Opposition strikes work demanding PM's exit over coal scam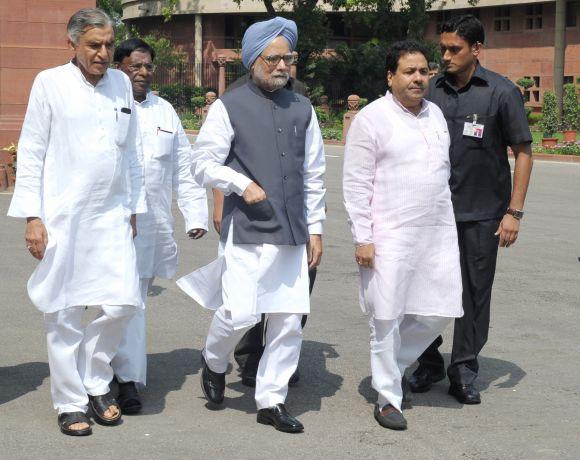 A determined opposition on Tuesday forced the adjournment of Parliament demanding the resignation of Prime Minister Manmohan Singh over the CAG report on coal block allocation
How minorities commission goofed up in Assam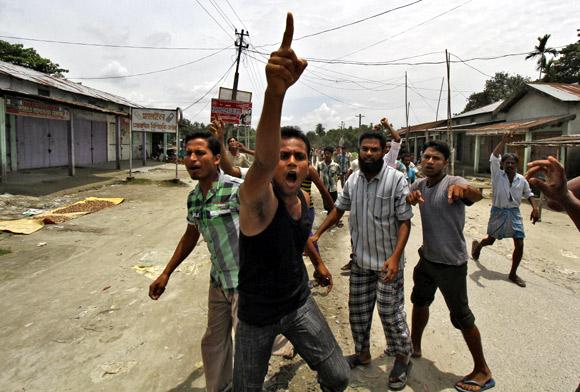 The Asian Centre for Human Rights has in its report stated that the National Commission for Minorities is communalising the riots in Assam.
Hate posts: Govt to ban 250 websites, but is that enough?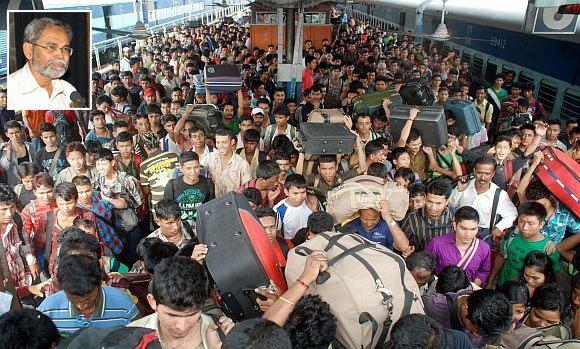 Stepping up its drive against "erring" portals, government has ordered blocking of more than 250 websites in which morphed images and videos were uploaded to incite Muslims leading to exodus of people belonging to the north-east from Karnataka and some other states.
Stunning PHOTOS: 11 must-see moments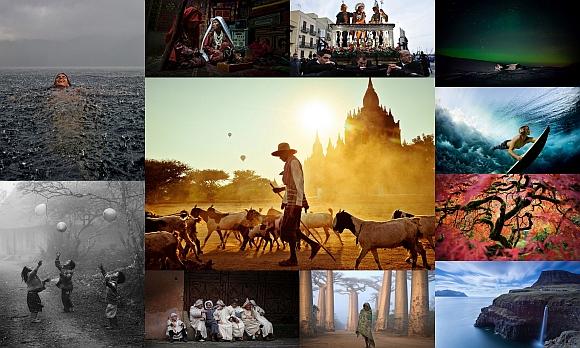 Taken in locations ranging from Afghanistan to Vietnam, the winning pictures show everything from peaceful landscapes to unexpected moments.
August 20, 2012
Coal-gate: BJP to AGGRESSIVELY demand PM's resignation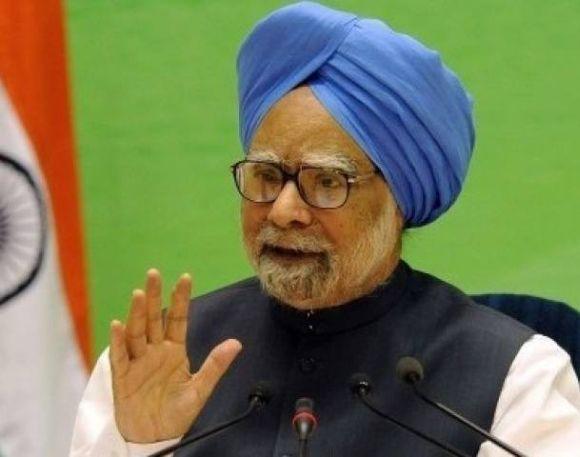 The Bharatiya Janata Partuy on Monday decided to aggressively demand the resignation of Prime Minister Manmohan Singh over the Comptroller and Auditor General report on the allocation of coal blocks and stall both Houses of Parliament on the issue on Tuesday.
MNS to go ahead with anti-Mumbai violence protest march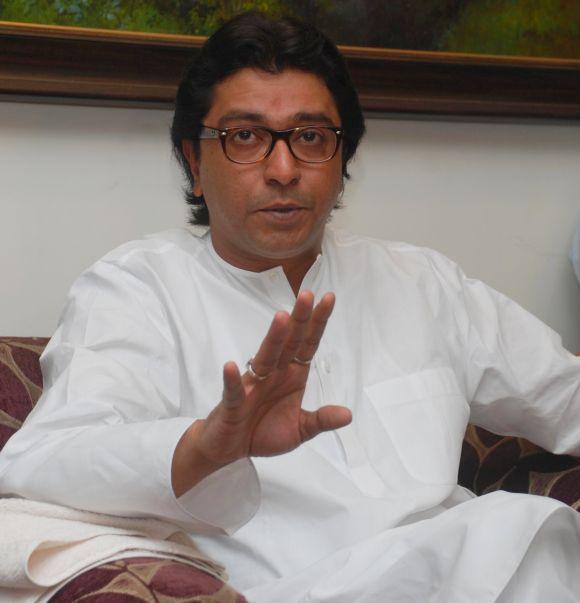 Maharashtra Navnirman Sena president Raj Thackeray on Monday said he would go ahead with his protest march on Tuesday against the August 11 violence even though the police have denied permission for it.
IN PHOTOS: World immersed in the joy of Eid-ul-Fitr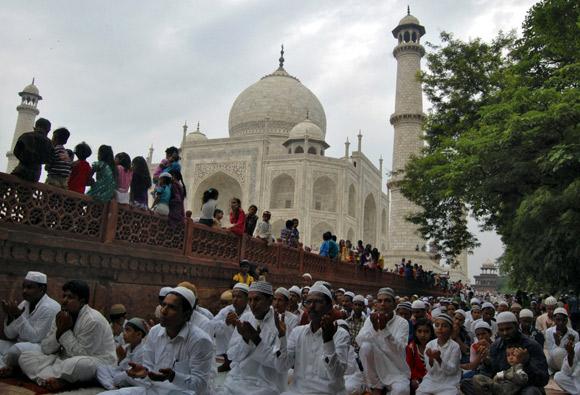 Rediff.com presents a collection of pictures of festivities from across the globe as we wish our readers Eid Mubarak!
August 19, 2012
IN PICS: Mumbai waterlogged after heavy rains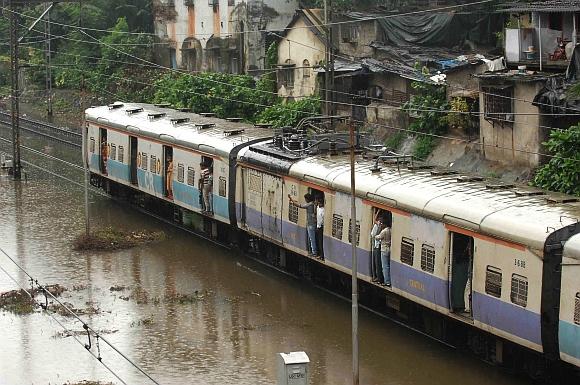 Mumbai came to a standstill on Sunday as heavy rainfall lashed the city since Saturday night leaving many areas completely waterlogged.
August 18, 2012
'We'll feel much safer if we're back in our home state'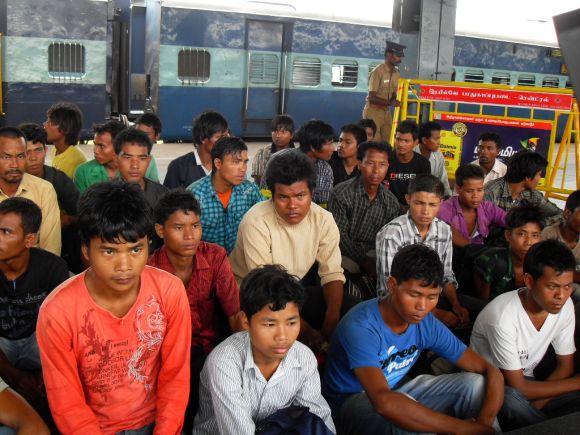 Hundreds of tired, hungry and frightened North-Easterners continue to gather at the Central Station, Chennai, waiting for trains to take them back to the safety of their homes.
PIX: Markets in full bloom as Kashmir braces for Eid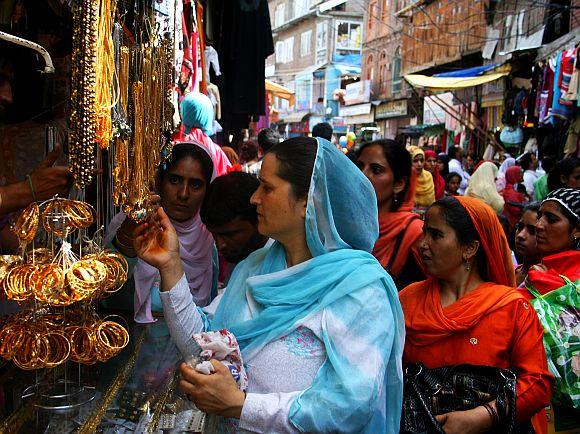 Markets across Kashmir witnessed brisk shopping on Saturday on the eve of the Eidul-Fitr which marks the end of the holy fasting month of Ramzan.
Fear factor drives mass N-E exodus from south India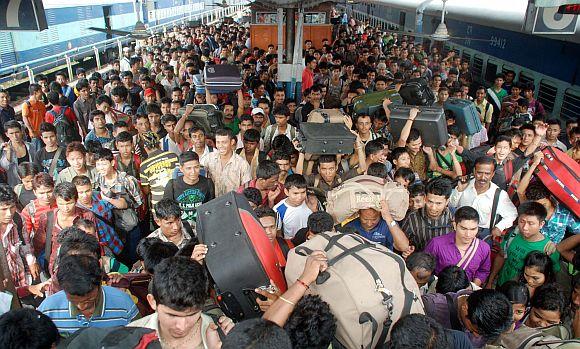 Even as the concerning state governments and the central government claim that the exodus of students and other people from north-east from southern states were due to rumour mongering by some vested interests, panic-stricken people continue to rush back home in special trains from Chennai and Bengaluru.
29,635 north-east people have fled Karnataka!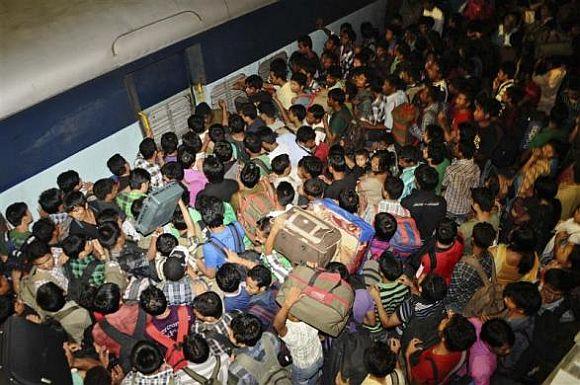 The official count of the people who have left Karnataka stood at 29,635 and till the filing of this report some 2000-odd people are waiting at the Bengaluru railway station to leave the city.
August 17, 2012
Cong rejects demand for PM's resignation, goes into huddle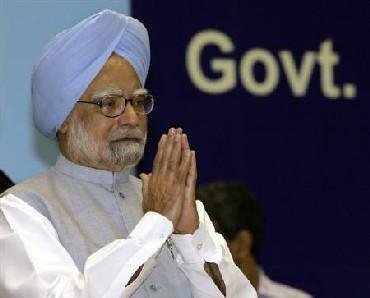 With the Comptroller and Auditor General reports providing ammunition to the Opposition to attack the prime minister, Congress on Friday dismissed Bharatiya Janata Party's demand for his resignation while party chief Sonia Gandhi held a "strategy meeting" with senior ministers and party leaders.
UP: After last Ramzan namaz, 'provoked' mob targets media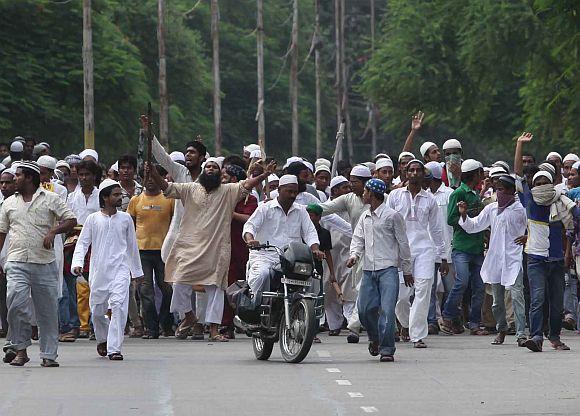 Media persons belonging both to the print and electronic media were attacked shortly after the traditional 'alvida namaz' on the last Friday of the holy month of Ramzan in Lucknow.
Unaffected by PM candidate issue, says Modi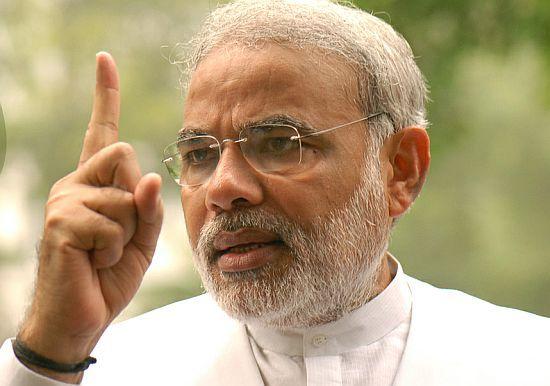 Gujarat Chief Minister Narendra Modi on Friday shrugged of remarks by Bharatiya Janata Party chief Nitin Gadkari that he is one of the party's six prime ministerial candidates, saying he remained unaffected and that his focus was on the uplift of six crore people in the state.
IN PHOTOS: Ramzan fervour at its peak in Hyderabad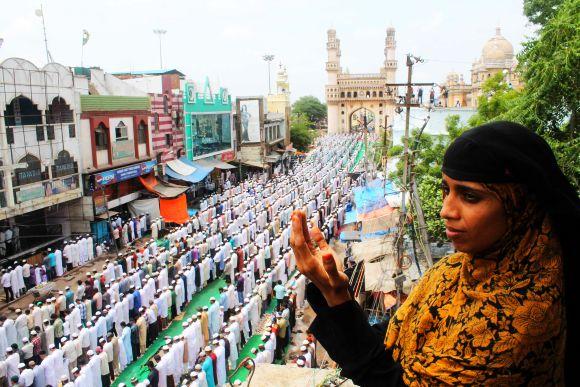 More than a lakh Muslims offered prayers at Hyderabad's historic Mecca Masjid on Jummatul Vidaa or the last Friday of Ramzan today.
Why Taliban keeps attacking Pak's military bases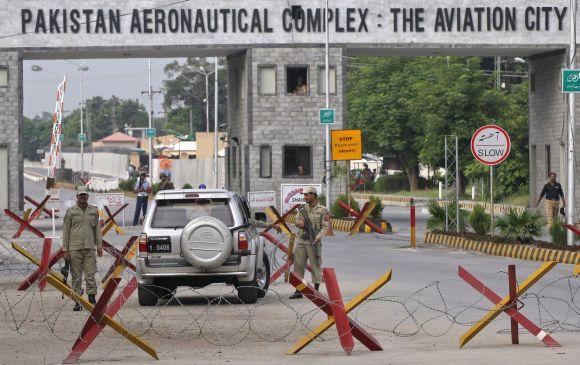 The repeated successful raids of the TTP into military establishments underline the poor state of physical security and the likely complicity of insiders with the TTP raiders, says
Power overdraw by states caused July outage: Panel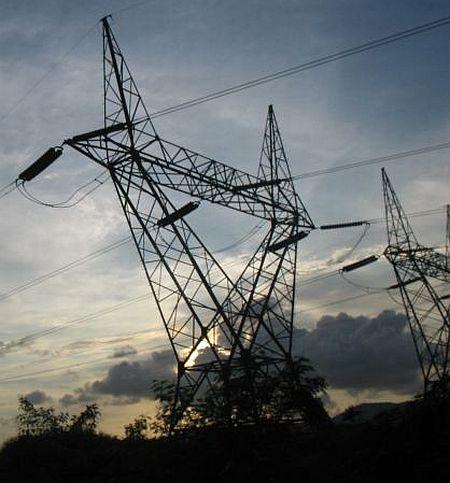 Over drawing of electricity by northern states could be one of the reasons for the massive power failure last month that hit half of the country's population, according to the initial findings of a high-level panel appointed by the government to probe the grid collapse.
Must-see PHOTOS from the past 48 hours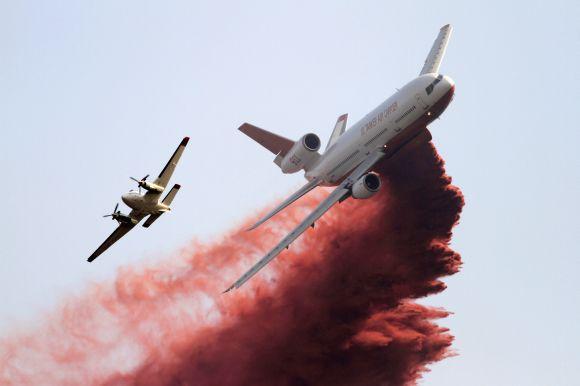 A compilation of some of the best pictures shot by ace lensmen.
August 16, 2012
Ecuador angers Britain, grants asylum to Assange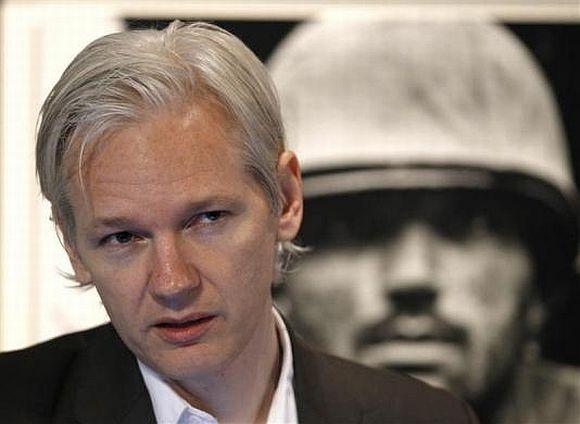 Ecuador on Thursday granted political asylum to WikiLeaks founder Julian Assange, setting stage for an unprecedented diplomatic stand-off with the UK, which has threatened to extradite him to Sweden come what may.
Anonymous threat to Mars rover 'Curiosity'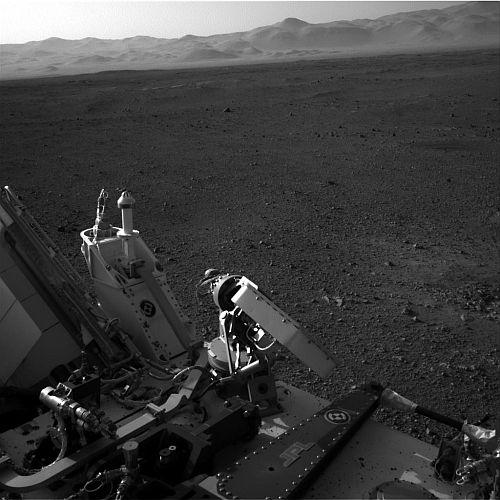 The hacking group, Anonymous had reportedly brought down websites, including Visa and several US government sites, as a protest against WikiLeaks founder Julian Assange's arrest, and 'Curiosity' could be their next target, the Daily Mail reported.
Oops! Obama calls dog more charismatic than mom-in-law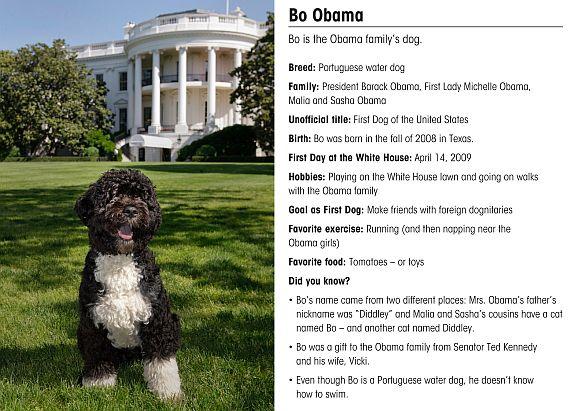 US President Barack Obama's trademark wit could have landed him in a family feud as in a Freudian slip during a campaign speech he said that his pet dog had more charisma than his mother-in-law.
PIX: Fresh violence grips Assam, spreads to new district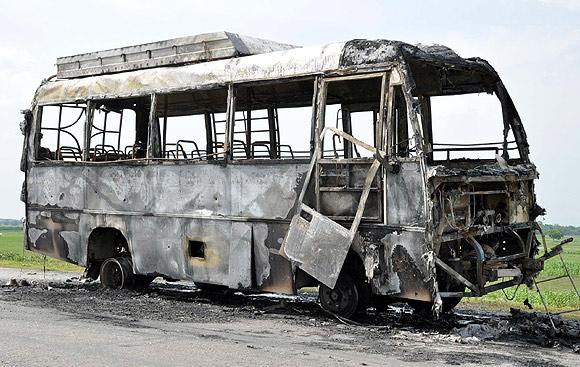 Fresh violence gripped the trouble-torn Assam district of Kokrajhar leaving at least nine seriously injured while unrest spread to Kamrup (rural), which reported arson and police firing on Thursday.
The man who makes cars for the disabled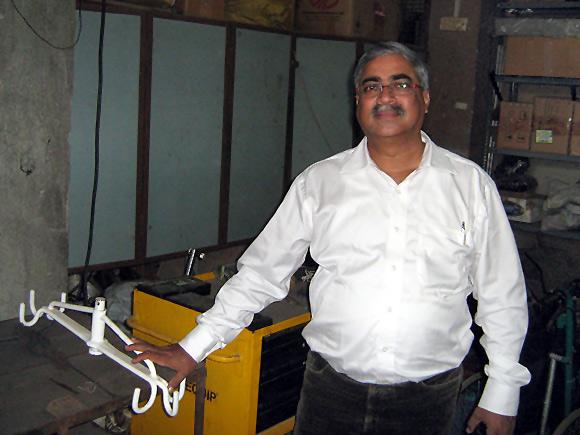 For 30 years, Ferdinand Rodricks has been modifying cars to suit disabled drivers that has transformed their lives forever.
Taliban's Osama revenge: Attack on Pak air base kills 10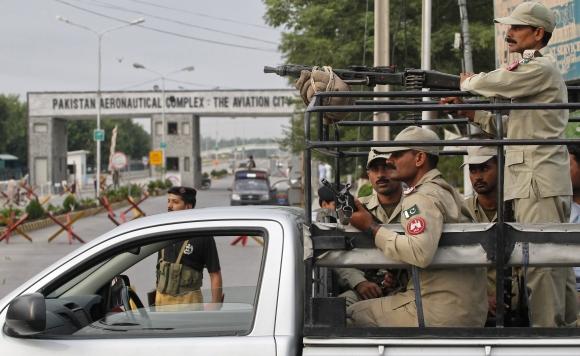 In a brazen pre-dawn assault, heavily-armed Taliban terrorists donning suicide vests on Thursday stormed a key Pakistan Air Force base believed to house nuclear weapons, triggering a fierce gunbattle that left nine attackers and a soldier dead and parts of the complex ablaze.
Z-plus club: India's most well-guarded politicians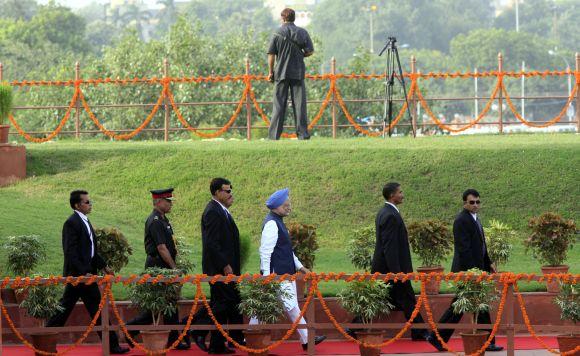 The government of India has said that 15 people in the country have been provided Z-Plus security with over 500 commandoes of the National Security Guards deployed for this task.
Series: 'Nothing exclusive about Modi's policy or vision'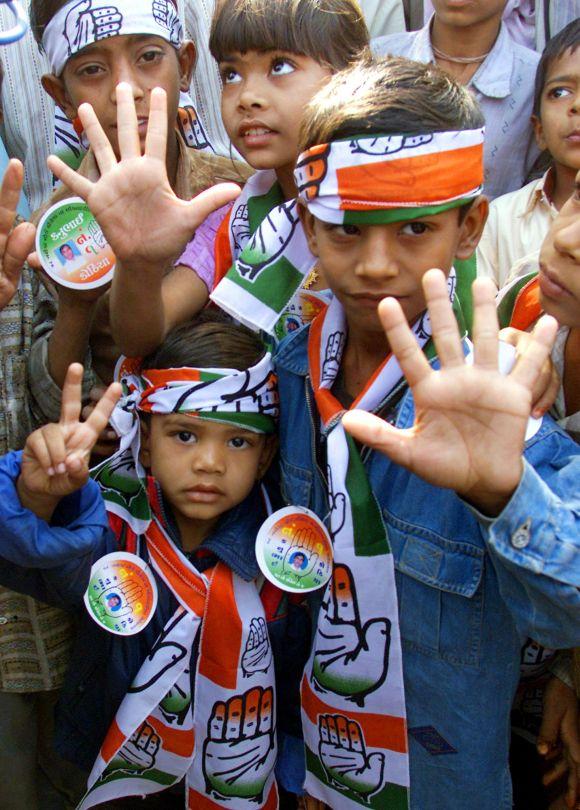 The second part of the interview with Achyut Yagnik, the Ahmedabad-based social activist, writer and political analyst, in which he discusses the electoral winds in Gujarat, with .
August 15, 2012
Modi accuses PM of adopting 'double standards'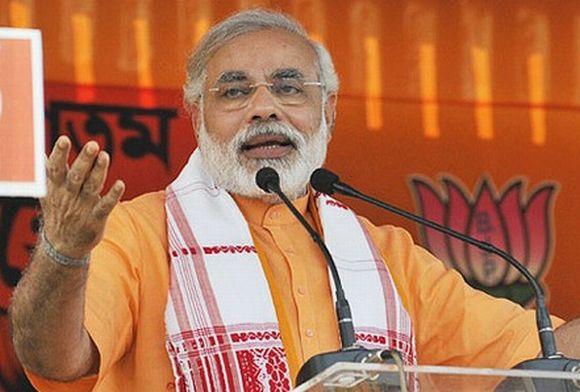 Terming prime minister's Independence Day speech as disappointing, Gujarat Chief Minister Narendra Modi on Wednesday questioned his silence on the Mumbai violence and asked him to clarify his government's policy on the issue of Bangladeshi infiltrators.
AFSPA will go during my tenure: Omar Abdullah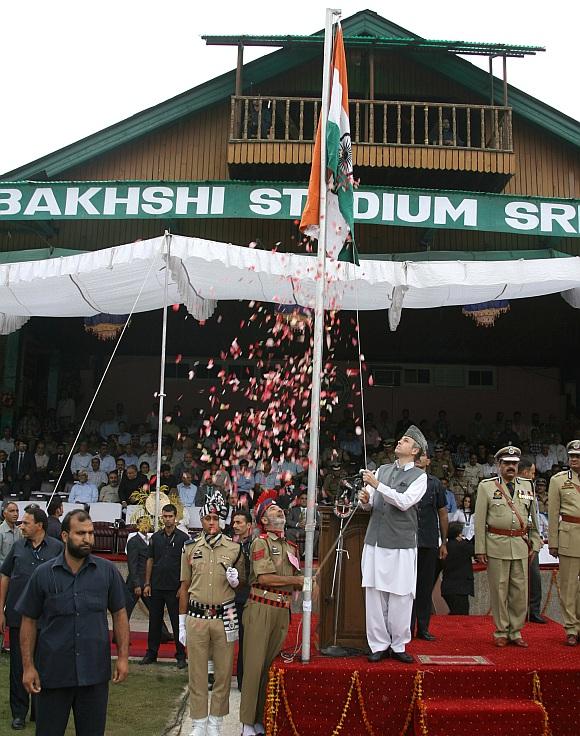 Jammu and Kashmir Chief Minister Omar Abdullah on Wednesday asked separatists 'to utilise the prevailing favourable atmosphere to discuss their viewpoint across the table'.
PIX: Latur bids tearful farewell to Vilasrao Deshmukh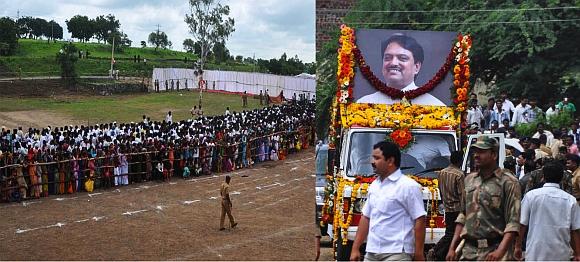 Thousands of grieving supporters and family on Wednesday bade a tearful adieu to Union minister Vilasrao Deshmukh whose mortal remains were consigned to flames at his native Babhalgaon village from where he began his political journey as an obscure sarpanch four decades ago.
In PHOTOS: I-Day celebrations at Delhi's Red Fort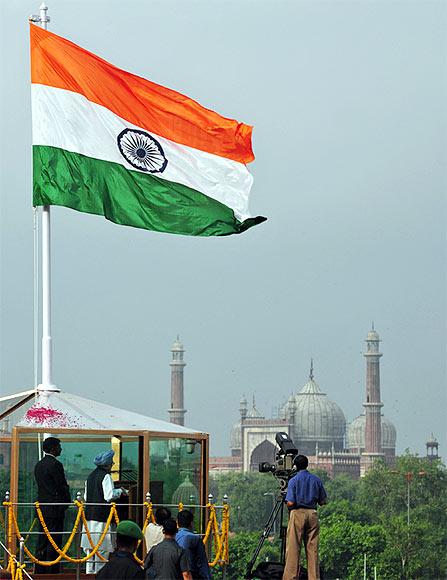 A pleasant morning with clear sky lifted the patriotic spirits of Delhiites on Wednesday as they enthusiastically turned up in large numbers to celebrate the country's 66th Independence Day.
I-Day: PM hopes political parties will help pass Lokpal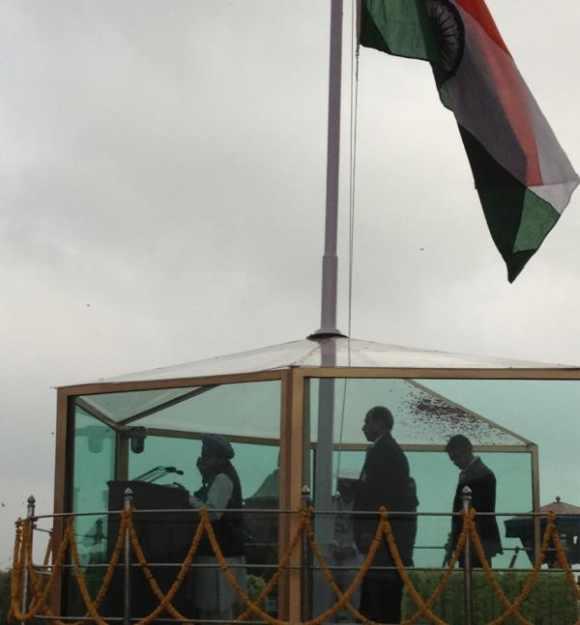 Cautioning that lack of political consensus on many issues was impeding rapid economic growth, Prime Minister Manmohan Singh on Wednesday said time has come to view development processes as matters of national security.
PIX: Perseid meteor shower puts on a dazzling light show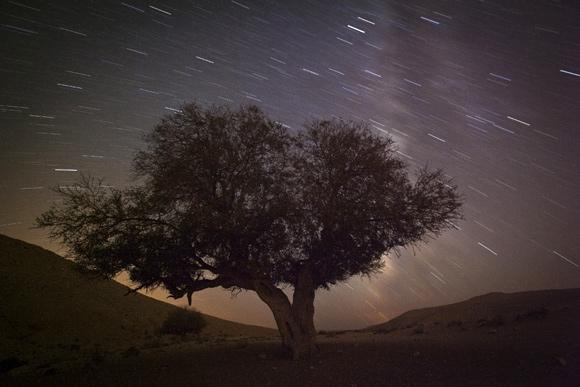 The annual Perseid meteor shower lit up the night sky providing a dazzling light show for stargazers. The Perseid meteor shower has been observed for about 2000 years.
August 14, 2012
Prez warns of 'flirting with chaos' in I-Day speech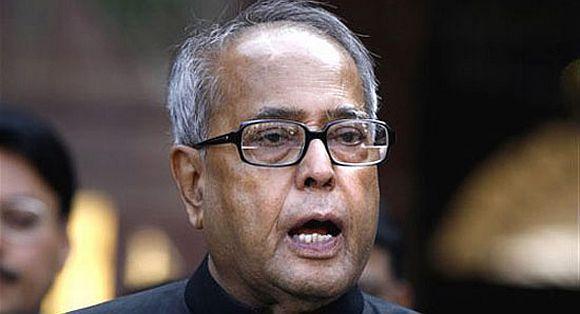 Deprecating "endemic" protests against corruption, President Pranab Mukherjee on Tuesday warned that the country would be "flirting with chaos" if its democratic institutions come under an assault.
Security beefed up in Valley ahead of I-Day celebrations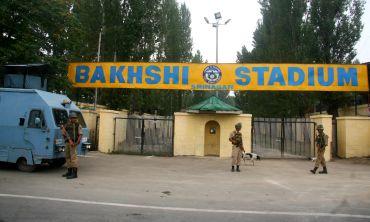 Authorities have sounded a general alert across Jammu and Kashmir to ensure a peaceful Independence Day on Wednesday.
IMAGES: Vilasrao Deshmukh, the leader who saw it all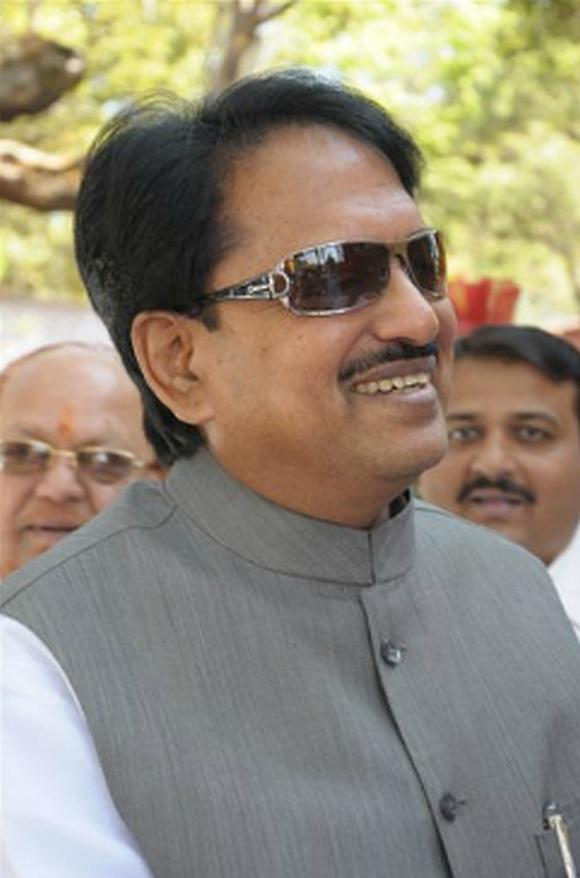 Union Minister Vilasrao Deshmukh passed away at a hospital in Chennai on Tuesday after suffering from multiple organ failure.
Union Minister Vilasrao Deshmukh dies in Chennai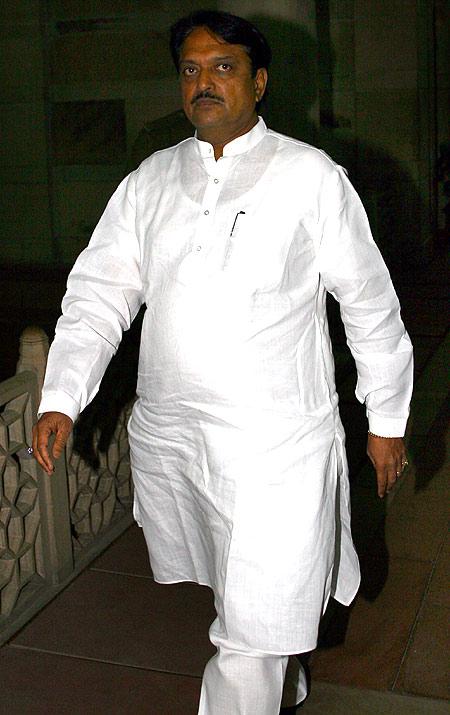 Union Minister and former Maharashtra Chief Minister Vilasrao Deshmukh passed away at the Global Hospital in Chennai on Tuesday. He was 67.
Independence Day Special: The Hero of Tiger Hill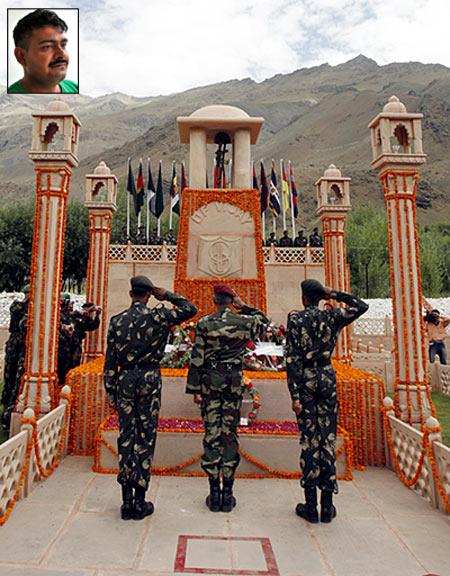 Yogendra Singh Yadav survived 15 bullets while capturing Tiger Hill in the Kargil War and was awarded the Param Vir Chakra, India's highest award for gallantry. On the eve of Independence Day, the 32-year-old soldier relives that night when he and his fellow commandos won one of India's most historic military victories.
'Congress has succeeded in painting Modi communal'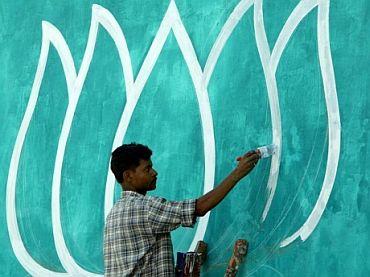 As the battle lines are drawn between the United Progressive Alliance and the National Democratic Alliance, the NDA is now beginning to smell power, says
Fast suspended but my fight will go on: Ramdev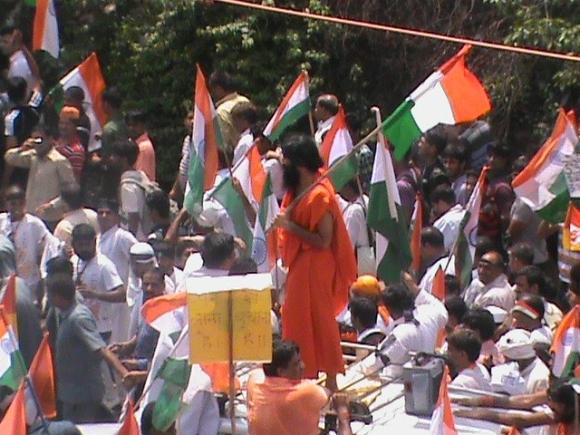 The Delhi Police on Tuesday made a fresh appeal to yoga guru Baba Ramdev and his supporters to vacate Ambedekar Stadium, citing security concerns ahead of Independence Day.
IN PHOTOS: Politicians who are media's DARLINGS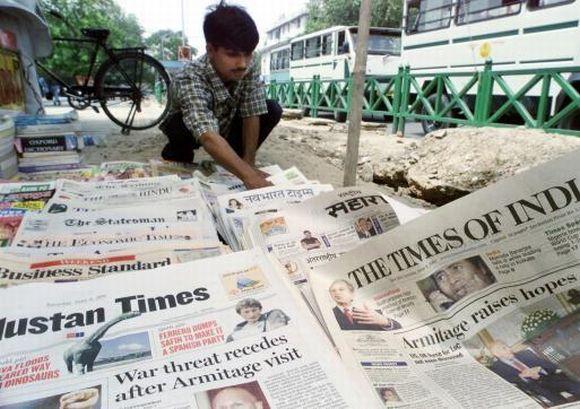 We present the findings of The Hoot analysis which shows the political personalities who received maximum news coverage.
PHOTOS: The everyday battle inside Assam's relief camps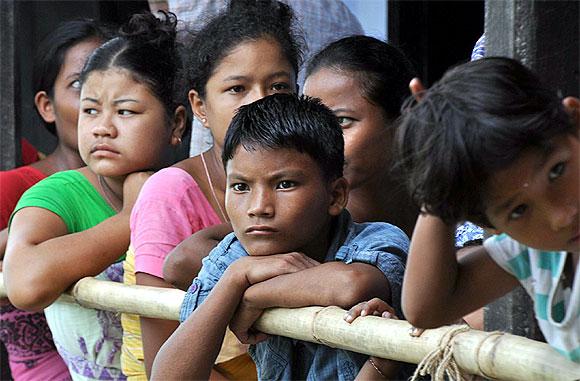 Rediff.com takes a look at life inside a relief camp in Kokrajhar, which was the epicenter of the recent ethnic violence, which claimed 77 lives.
'Selfless service is her enduring legacy'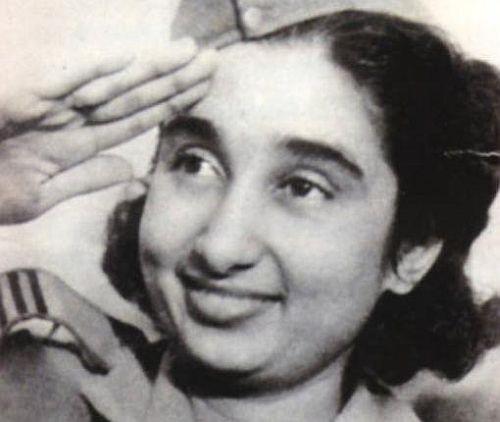 Captain Lakshmi Sehgal, who was part of Netaji Subhas Chandra Bose's Indian National Army, passed away on Monday. Senior CPI-M leader Brinda Karat pays tribute to the former commander of INA's Rani of Jhansi Regiment
August 13, 2012
Cong's take on Ramdev, Hazare: The masks have fallen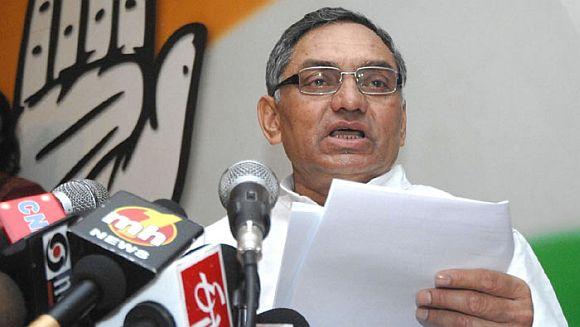 Asked why Congress had not reacted to Ramdev's call on black money, Congress media department chief Janardhan Dwivedi said, "It is true that we did not say anything as we cannot speak their language or behave like them. And now it is out in the open how politics is being done in a different guise."
Pak's glamorous minister faces challenge within party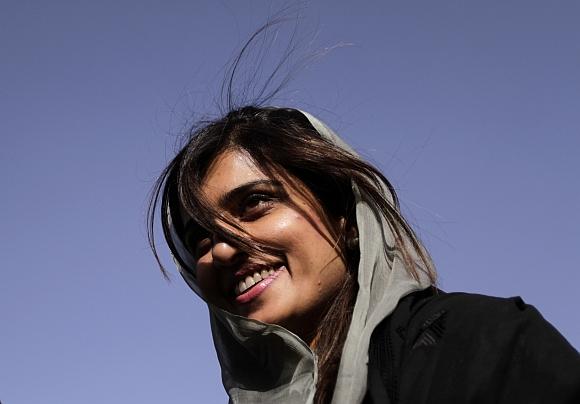 Pakistan Foreign Minister Hina Rabbani Khar is facing a challenge from within her party, with Pakistan People's Party leader and parliamentarian Jamshed Dasti saying he will contest the next general election from her constituency in Punjab.
Greater alert, more restraint needed during Ramzan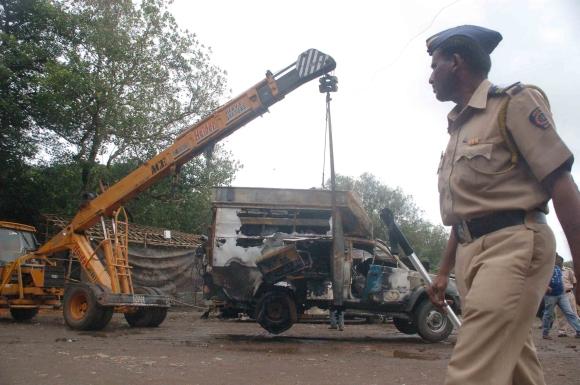 Till the situation returns to normal, it is important for our police and intelligence agencies to step up their vigilance and security alert, says
Ramdev cries foul after arrest during Parliament march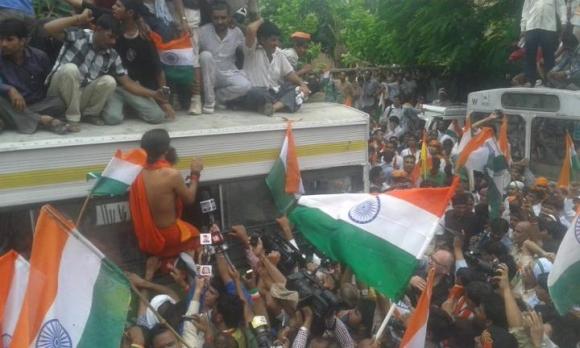 Ignored by the government, yoga guru Ramdev on Monday decided to take his protest on black money and corruption to Parliament and vowed to oust the Congress in the next Lok Sabha polls.
Gurudwara holds first Sunday service since attack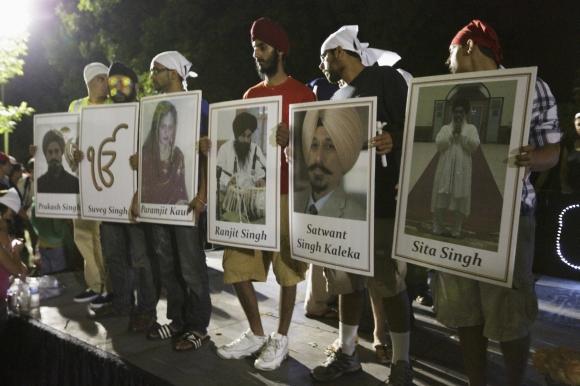 More than 100 people gathered at a gurdwara at Wisconsin, United States, for its first Sunday service after a white supremacist gunned down six Sikh worshippers there last Sunday.
Saudi Arabia plans a city only for women!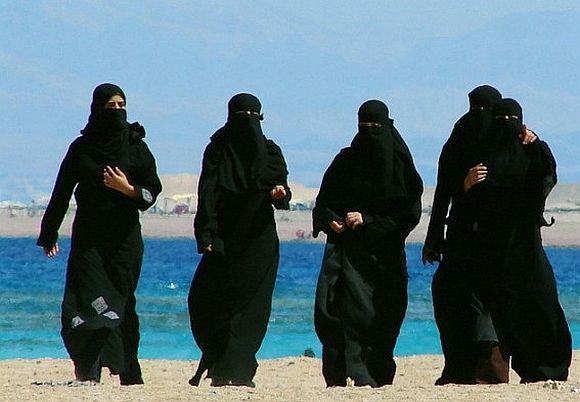 It's truly a no man's land! Saudi Arabia is planning to build a city exclusively for women in a bid to encourage career oriented females within its strict Sharia law.
Air scare: 22 near misses in 10 months!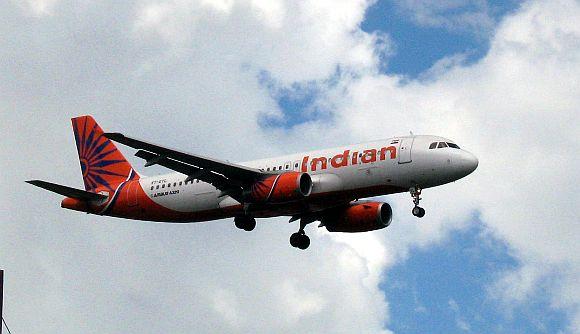 The lives of air passengers were put at risk on 22 occasions in the country since June 2011 when two aircraft came too close to each other causing near miss incidents, the Directorate General of Civil Aviation has revealed.
Understanding Gujarat: Why the Patels won't be decisive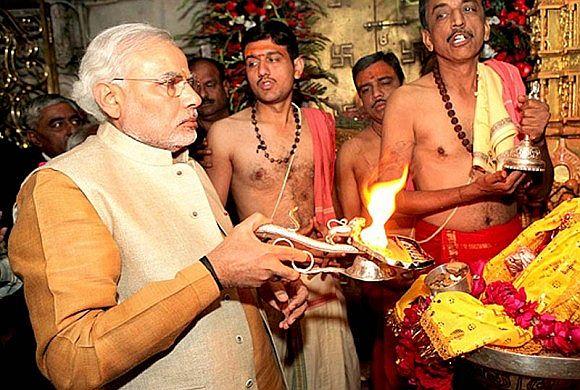 The battle to win the minds of around 37 million Gujarati voters will begin soon after the monsoon. Chief Minister Narendra Modi is at the centre of this crucial electoral battle that is as politically important for Modi as the Uttar Pradesh assembly election of 2012 was for Congress General Secretary Rahul Gandhi.
August 12, 2012
'Mamata is dictatorial, intolerant and whimsical'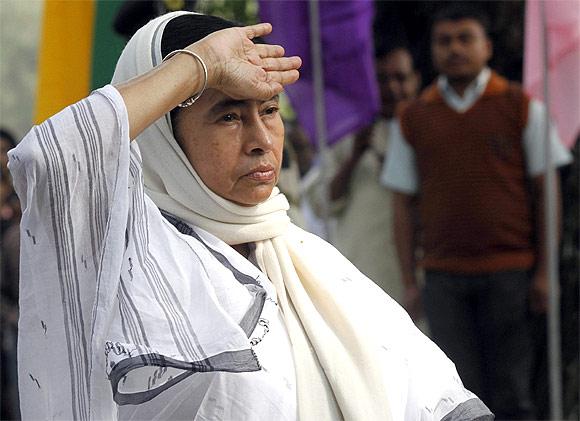 West Bengal Chief Minister Mamata Banerjee has come under intense attack over arrest of a man who asked her a question at a rally with Press Council of India chairman Markendey Katju calling her "totally dictatorial, intolerant, and whimsical" in her behaviour.
'Let Anna say once that he is against party formation'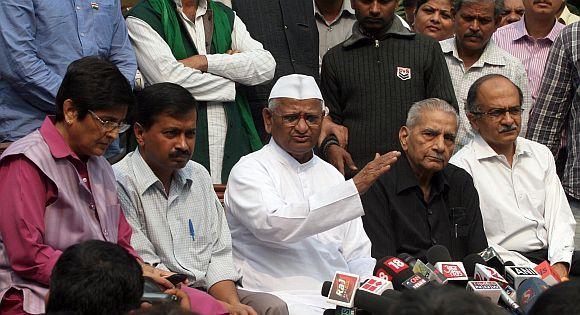 Top Team Anna members have rejected criticism that Anna Hazare was forced to adopt the path of political alternative and claimed that he was fully involved in the decision to go political.
Team Anna's electoral debut in Delhi polls?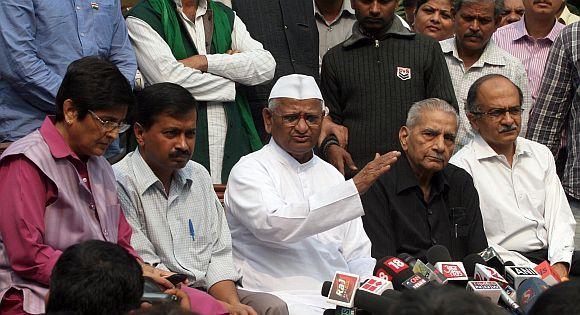 Before taking the plunge in 2014 general elections, Team Anna is likely to test political waters first in next year's Delhi Assembly polls while giving a miss to elections in Himachal Pradesh and Gujarat.
No Telangana, but Cong may soon replace Andhra CM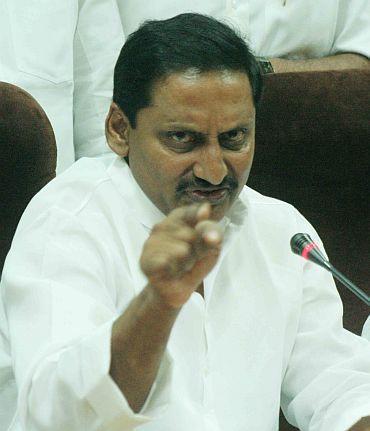 A strong view is now emerging -- at the top levels of the All India Congress Committee and the United Progressive Alliance government -- over the recent spat between state Chief Minister Kiran Kumar Reddy and Union Petroleum Minister S Jaipal Reddy on the Gas pricing issue.
IB reveals plot to hijack plane from Ahmedabad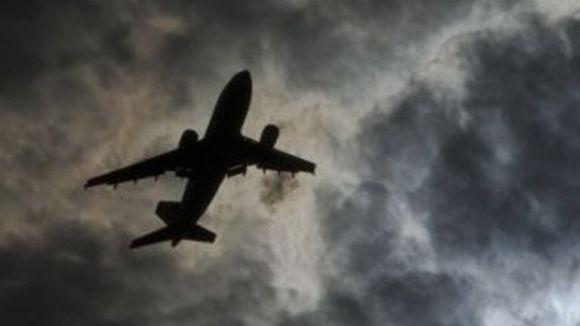 The Intelligence Bureau has put out an alert regarding a possible hijack of a plane from Ahmedabad.
August 11, 2012
PIX: 2 dead, 55 hurt as protest turns violent in Mumbai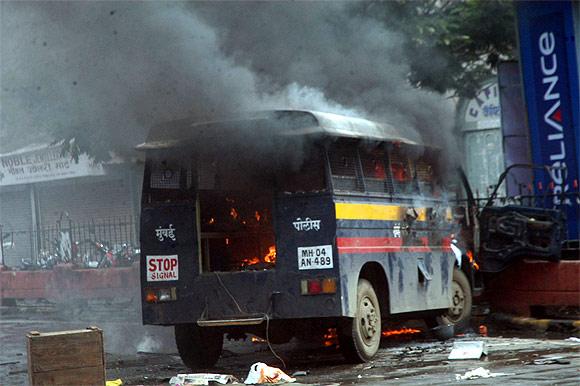 A protest in Mumbai against Assam riots and alleged attacks on Muslims in Myanmar turned violent with demonstrators torching a vehicle, damaging buses and indulging in stone pelting prompting the police to fire in the air. However, within a couple of hours the protest was contained and the situation returned to normalcy.
August 10, 2012
PICS: Typhoon Haikui affects lakhs in China; kills 10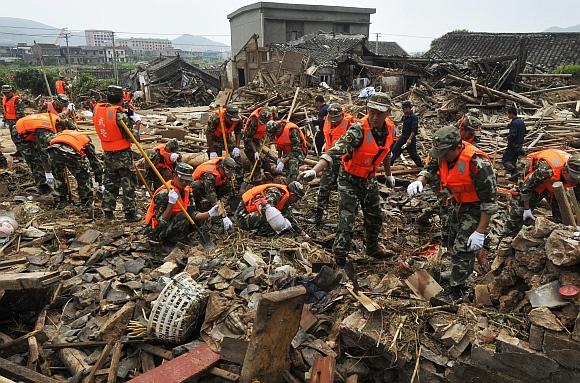 Ten people were killed and 27 injured in a dam burst in China due to heavy rains caused by typhoon Haikui which affected lakhs of people and toppled over 7,000 houses.
PHOTOS: Sri Sri's healing touch to Assam riot victims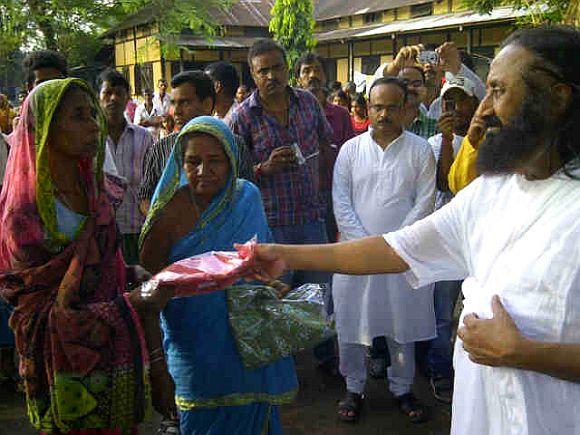 Renowned spiritual leader and founder of the Art of Living, Sri Sri Ravi Shankar, on Wednesday visited the riot-hit districts of Chirang and Kokrajhar in Assam with the objective of healing the wounds of the recent clashes. He visited several relief camps and interacted with the inmates.
PIX: Mumbai celebrates Janmashtami with vim & vigour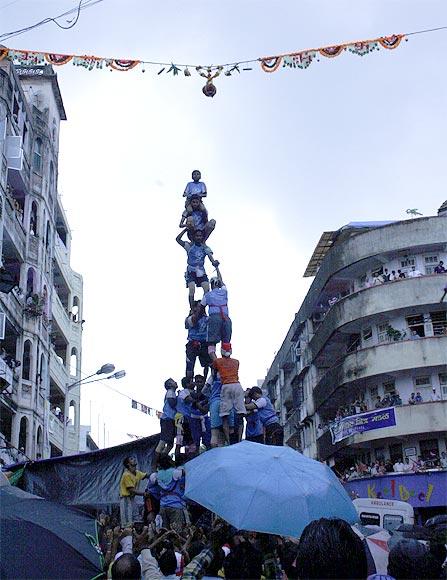 Janmaashtami, popularly known as Gokulashtami or Dahi Handi, is being celebrated with zeal and enthusiasm across the country.
MUST SEE: Politicians fight each other in Parliament!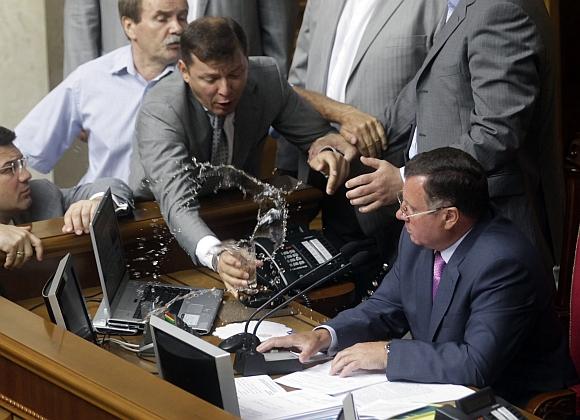 In the high-pressure cooker that is politics, tempers can be explosive and fuses short. Rediff.com brings you some of the most dramatic political punch-ups and fist fights from across the globe where parliaments turned into boxing rinks.
Coal mining DESTROYING 1.1 mn hectares of forests!
A geographic information system analysis released by Greenpeace India -- How Coal Mining is Trashing Tigerland -- determines that coal mining threatens over 1.1 million hectares of forest in just 13 coalfields in Central India.
MUST SEE: Curiosity sends stunning colour pics from Mars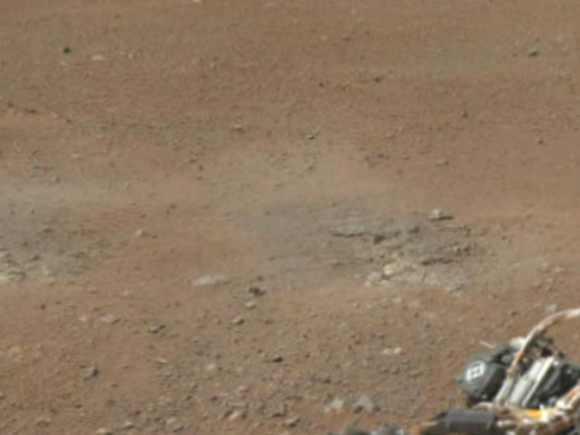 Giving new insight into the Mars landscape, NASA's Curiosity has sent first set of colour images from the 'Red planet', the United States space agency said.
August 09, 2012
The fall of China's 'Jackie Kennedy'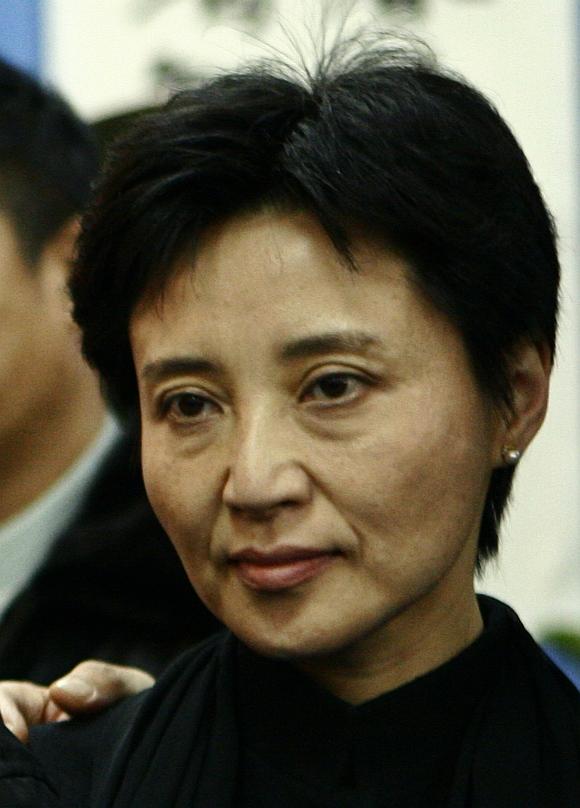 Gu Kailai, a Chinese lawyer and a businesswoman, was once the other half of China's most influential high profile couples.
WATCH! Largest ever 3-D map of the universe
Scientists have released the largest ever three-dimensional map of massive galaxies and distant black holes in our universe. The new map produced by Sloan Digital Sky Survey III pinpoints the locations and distances of over a million galaxies. It covers a total volume equivalent to that of a cube four billion light-years on a side.
'Pak increasing its nuclear arsenal to counter India'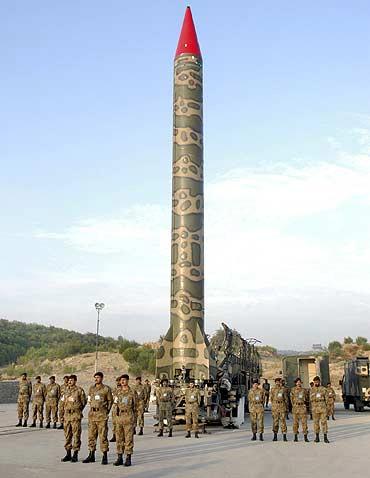 Primarily aimed at India, Pakistan is making qualitative and quantitative improvements to its nuclear arsenal and "could increase the number of circumstances under which it would be willing to use nuclear weapons," a Congressional report has said.
A new Muslim anger hotspot on the anvil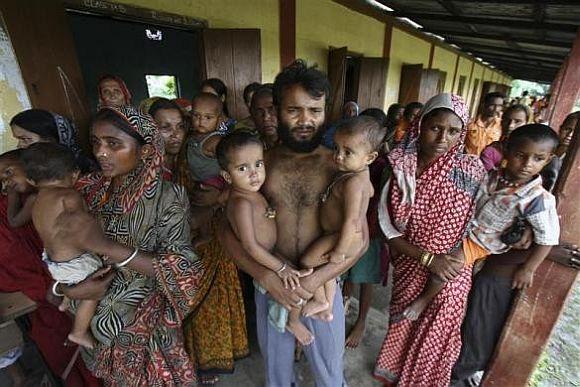 Following a policy of discrimination against the Muslim victims of violence in Assam in the matter of humanitarian relief could drive some of them into the hands of the Islamic fundamentalist and other extremist organisations active in the affected areas, writes
PHOTOS: America weeps for Wisconsin gurdwara victims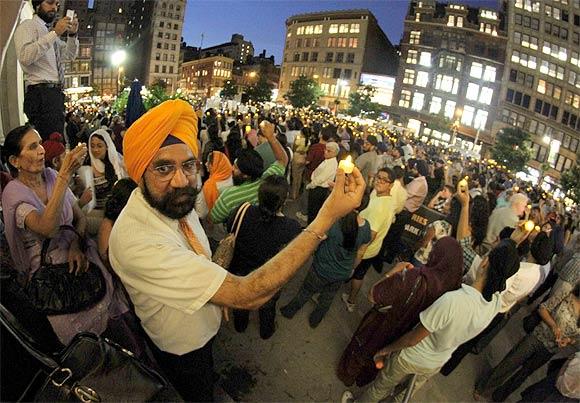 Hundreds of people from various walks of life, Indian-Americans in particular, gathered in cities across the United States to mourn the killing of six Sikh worshippers at a Wisconsin gurdwara, describing the incident as an "ugly and dark day" in the US history.
IN PHOTOS: Modi hails overflowing Narmada dam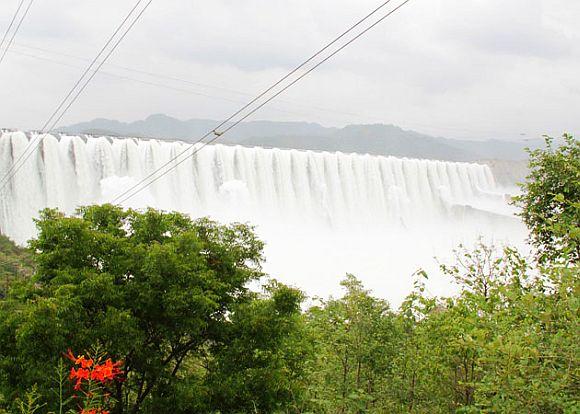 Overflowing of Narmada dam in Gujarat has not only raised hopes of its people reeling under deficient monsoon conditions but also become a fantastic visual treat for visitors.
IN PHOTOS: Bloody battle for Syria's largest city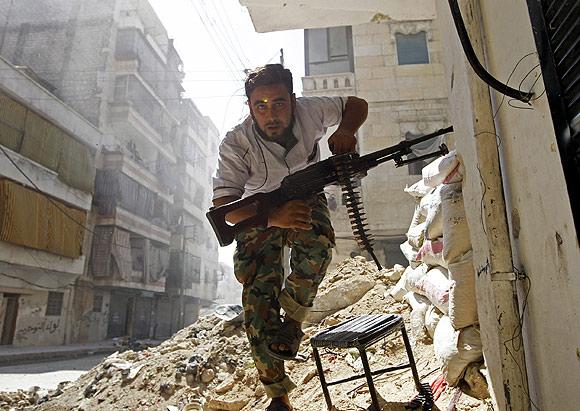 Rediff.com brings forth some photographs of the latest violence in civil-war torn Aleppo.
Ramdev launches fast, says fight for Lokpal still on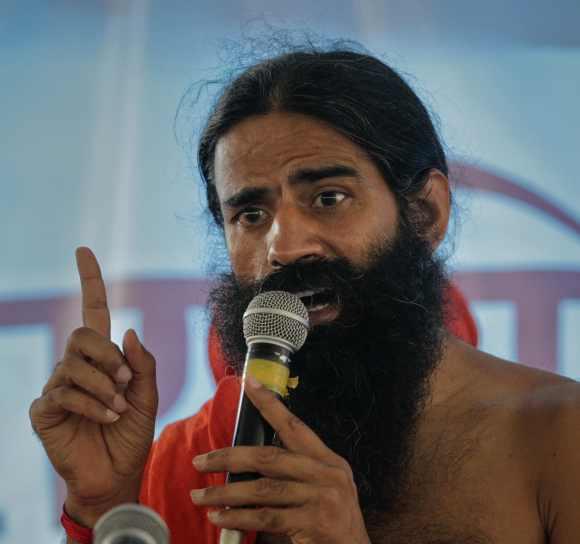 Yoga guru Ramdev on Thursday launched his second round of indefinite protest in New Delhi demanding bringing back of black money stashed away abroad.
MUST SEE! Curiosity beams new photos of MARS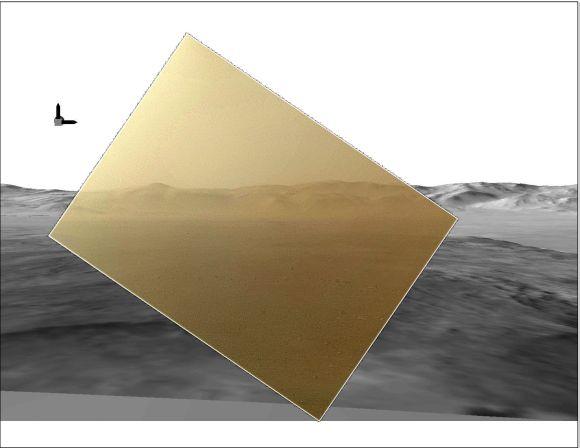 NASA's newly landed Mars science rover Curiosity snapped the first colour image of its surroundings while an orbiting sister probe photographed litter left behind during the rover's daring do-or-die descent to the surface, scientists said Tuesday, Reuters reported.
August 08, 2012
IN PICS: Typhoon Haikui wrecks havoc on China's coast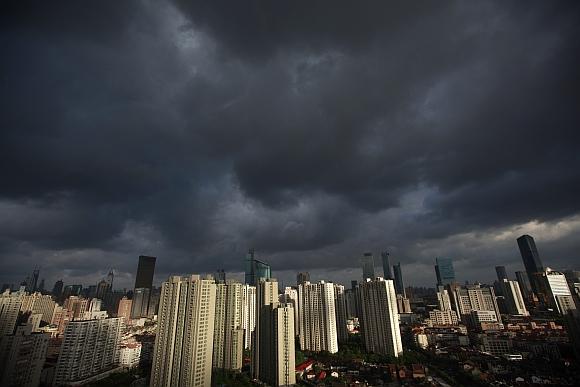 Millions of people in China were displaced when typhoon Haikui, the worst storm to hit the country's coast since 2005, wrecked havoc in the eastern parts with heavy flooding.
Politics is a quagmire, but people want us in it: Kejriwal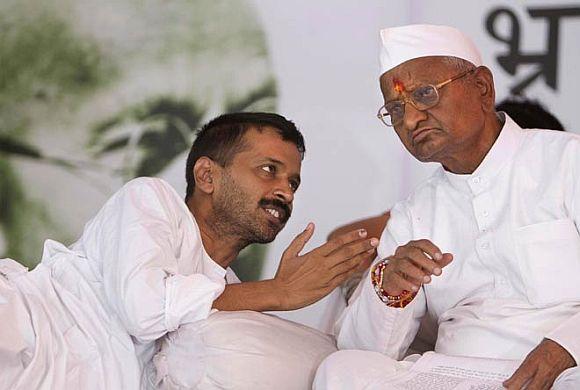 Under fire from a section of erstwhile Team Anna members for deciding to join politics, activist Arvind Kejriwal has said there could not be 100 per cent unanimity on any decision and "very dear" friends who are opposed to it are "small in number".
Chilling police audio from Wisconsin gurdwara shooting
This is an audio of police communication the moment Lieutenant Brian Murphy is shot. He was shot eight times and remains in critical condition.
Photos: The Dal Lake is ecologically sick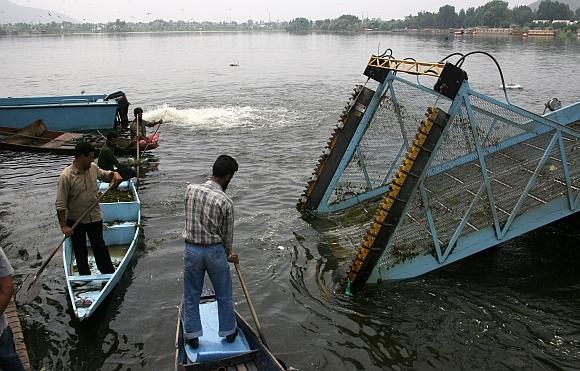 Incidence of unprecedented fish mortality in the famous Nagin Lake, part of the world famous Dal Lake has send alarm bells ringing about the health of the celebrated water body situated in the heart of summer capital Srinagar.
Advani makes Sonia angry as chaos reigns in Parliament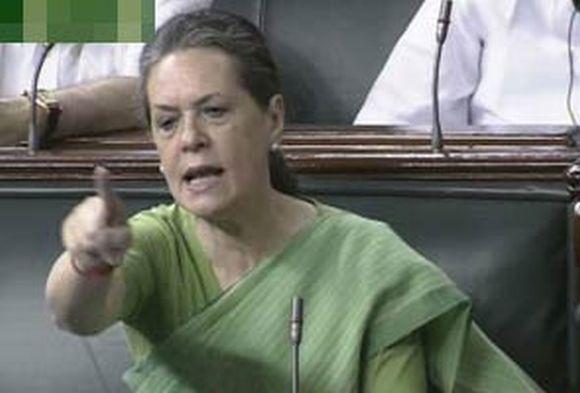 Bharatiya Janata Party leader L K Advani on Wednesday created a storm in the Lok Sabha by dubbing UPA-II as "illegitimate" but withdrew it after strong protests from Congress.
'Wade Michael Page certainly mistook Sikhs for Muslims'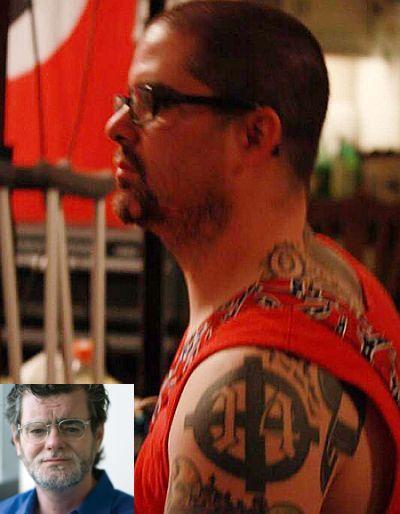 Mark Potok, senior fellow at the US-based non-profit civil rights organisation Southern Poverty Law Centre which monitors white supremacist and other hate-groups in America, is convinced that Wade Michael Page targetted innocent Sikh worshippers in the Oak Creek, Wisconsin, believing they were Muslims.
'Why are these stupids in India burning the US flag?'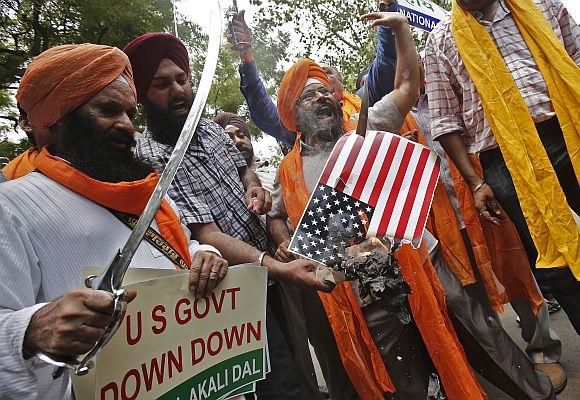 Dr Rajwant Singh, a high-profile Sikh American community leader, has blasted protestors in New Delhi who have taken to burning the American flag and shouting anti-US slogans outside the US embassy, calling it totally counterproductive to the perception of Sikh Americans.
A deadly mix of white supremacy, ignorance, hatred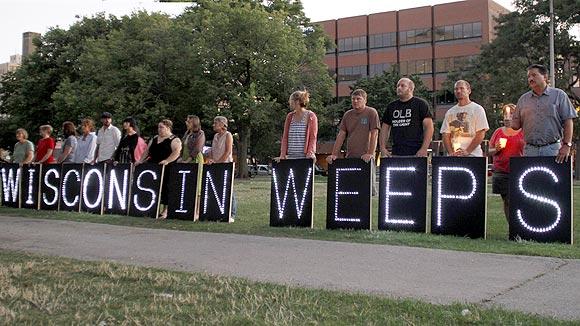 The Sikh community, which was already concerned over the spate of hate attacks on individual Sikhs like taxi drivers, gas station attendants etc since 9/11, will be even more concerned over this attack on a congregation of Sikhs in a gurudwara, says
Opposition hopes to put government ON MAT in Parliament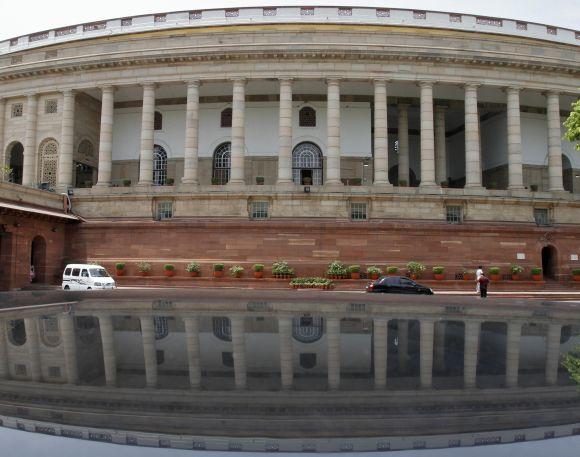 The monsoon session of Parliament opening on Wednesday promises to kick up a lot of heat and dust as opposition parties are planning to raise issues like communal violence in Assam, rising prices, economy and drought.
Ansari's re-election comes as 2nd booster shot for UPA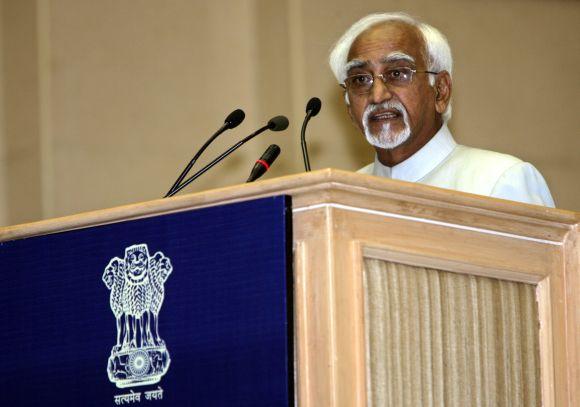 Hamid Ansari, in his second stint as vice president, is likely to face a more unruly House, with general elections being less than two years away and the Opposition becoming increasingly aggressive, and the Congress's chief troubleshooter having gone to Rashtrapati Bhavan, writes Neerja Chowdhury
August 07, 2012
Why Hamid Ansari is the best person to be Vice President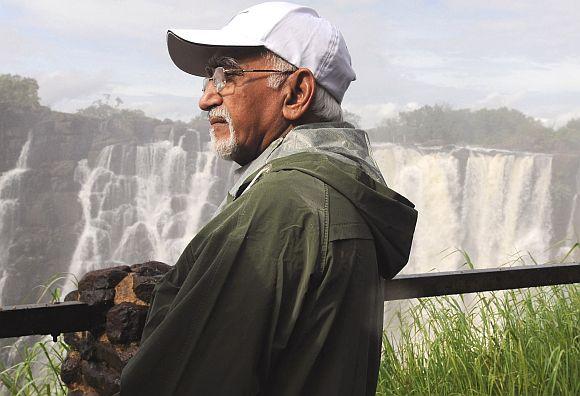 Exactly 50 years after late philosopher-statesman Dr S Radhakakrishnan's feat, Hamid Ansari on Tuesday emulated his footsteps by getting a second term as Vice President, a position into which he had seamlessly transformed from diplomacy and education.
In PHOTOS: Hundreds mourn Sikh shooting victims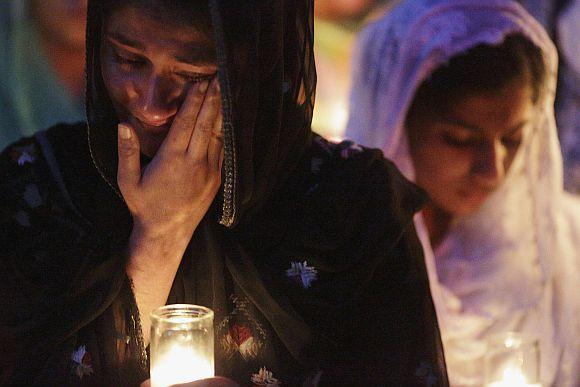 Americans poured out in hundreds to offer support and join solemn farewell prayers for the six victims of a shooting tragedy in a Sikh gurdwara in Oak Creek.
Kingdom of Bellary is on the verge of collapse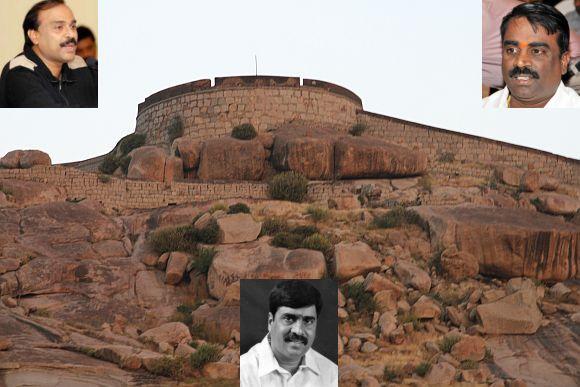 Fancy cars, helicopters, crime and money in abundance, the Reddy brothers were once a symbol of aggression; the Bharatiya Janata Party, which they represented, was totally subservient to them. However, all that has changed today.
Advani demoralising NDA, says fuming Thackeray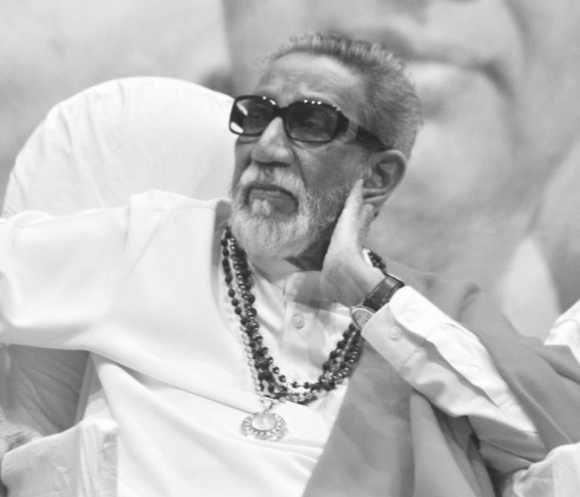 Slamming Bharatiya Janata Party leader L K Advani for predicting a non-BJP, non-Congress prime minister in 2014, Shiv Sena chief Bal Thackeray on Monday said it is like a general saying before a war that there is no guarantee on the outcome and "demoralising" the entire army.
'None in SP can even whisper against Mulayam family'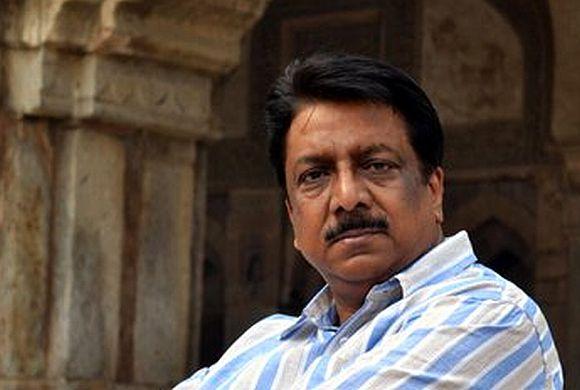 Urdu journalist cum politician Shahid Siddiqui, who made waves recently when he was sacked by the Samajwadi Party for interviewing Gujarat CM Narendra Modi for his paper, spoke to on Uttar Pradesh, the goings on in the SP and the government led by it, of which he has had more than a ringside view.
PHOTOS: The grim history of anti-Sikh hate crimes in US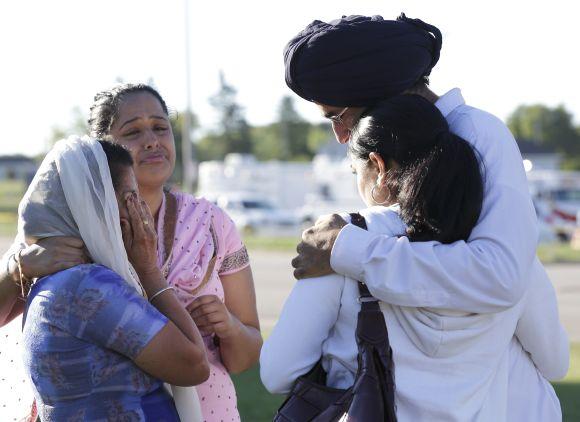 We bring forth the violent predecessors of the Wisconsin gurdwara attack, courtesy Real Sikhism and BuzzFeed.
VP election: Polling underway, Hamid Ansari set to win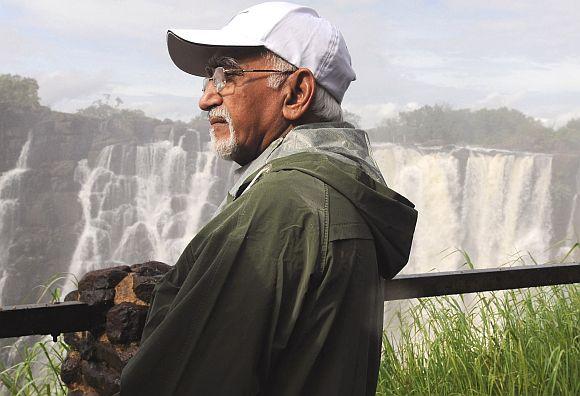 United Progressive Alliance nominee Hamid Ansari appears set to get a second term as Vice President by emerging a clear winner against National Democratic Alliance's Jaswant Singh in a direct contest for the post on Tuesday.
US gurudwara shooting: 4 of 6 victims were Indians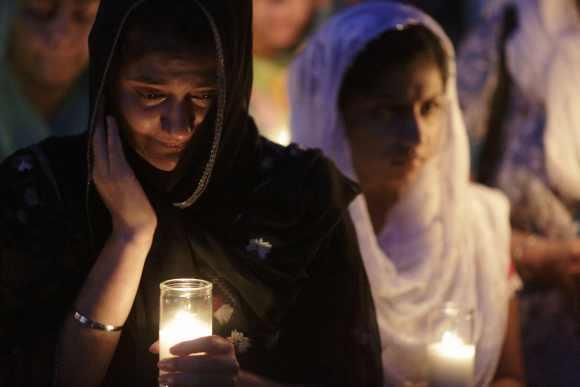 Four of the six victims killed in the shooting incidents at Wisconsin gurudwara are Indian nationals, one of them being a recent visitor from India.
August 06, 2012
Hazare disbands Team Anna, says no more talks with govt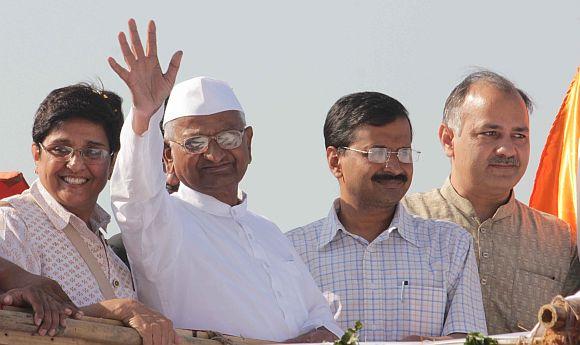 Paving the way for the formation of a political party, Team Anna on Monday disbanded itself and decided not to have any more talks with the government on the Lokpal issue.
'It is a sin to be born Muslim in Assam'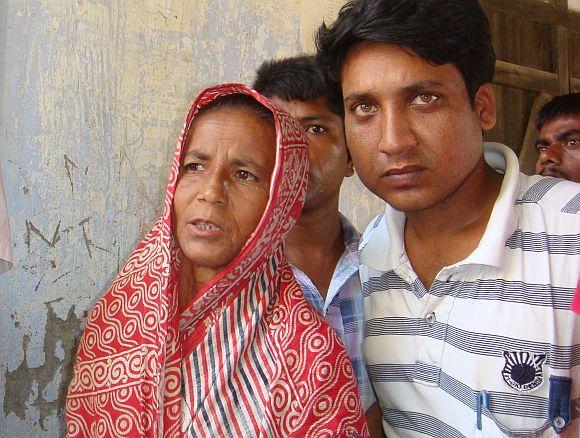 A fact finding commission of leading Muslim organisations headed by the All India Muslim Majlis-e-Mushawarat has said that it was a clear failure on part of the Bodoland Territorial Council and the Assam government in anticipation and control of the situation that has forced over 3 lakh people, most of whom are Muslims, to live in around 300 refugee camps.
Ex-Haryana deputy CM Chander Mohan's wife Fiza found dead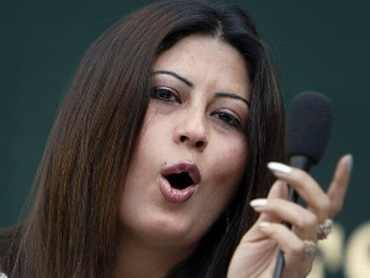 Anuradha Bali, estranged wife of former Haryana deputy chief minister Chander Mohan, was on Monday found dead at her residence in Mohali near in Chandigarh.
PHOTOS: NASA laboratory worth $2.5 bn arrives in Mars!
NASA's car-size geochemistry laboratory, Curiosity, on Monday successfully landed on the Martian surface.
Gurudwara shooting: We are concerned not scared, say Sikhs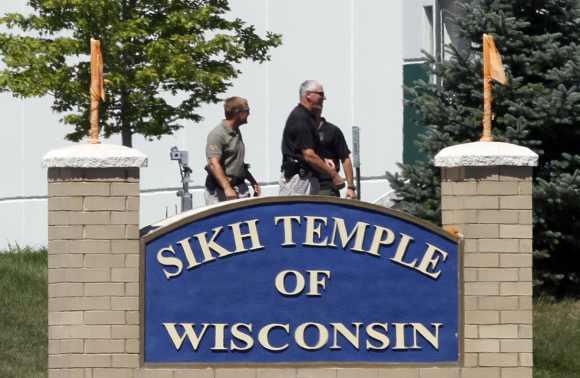 The Sikh community in the United States has condemned the attack on the gurudwara in Wisconsin that left seven dead; some say it's a hate crime. reports
Gunman goes on rampage in Wisconsin Gurudwara; 7 dead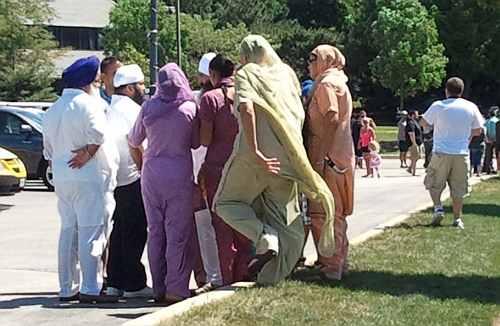 The gunman was killed in an exchange of fire with a law enforcement officer, who too received multiple gunshot wounds but is out of danger.
August 05, 2012
Vote for party which gives political alternative: Hazare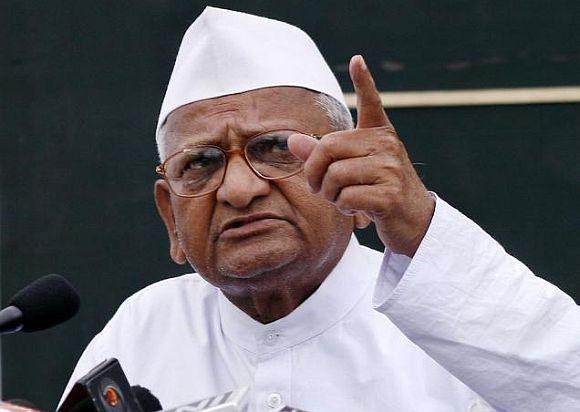 Charging the government of not willing to rid the country of corruption, Anna Hazare on Sunday asked the people to pledge support to a party which provides for a political alternative and vote for their candidates.
PM candidate: Nitish seeks BJP's assurance against Modi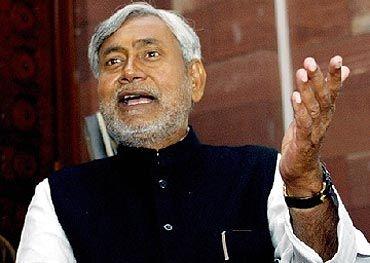 Bihar Chief Minister Nitish Kumar has sought an assurance from the Bharatiya Janata Party that his Gujarat counterpart Narendra Modi will not be National Democratic Alliance's prime ministerial candidate for the 2014 general elections.
August 04, 2012
Sharad Pawar gets Congress to bow before him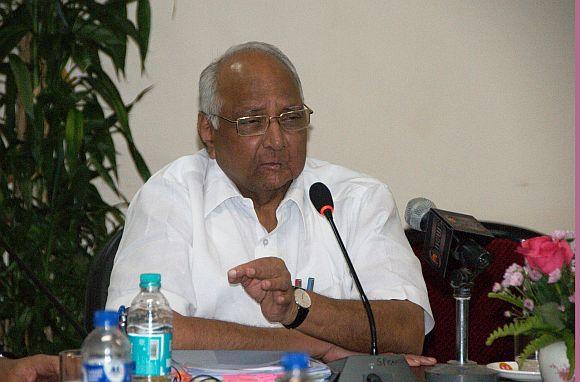 The Congress-led United Progressive Alliance coalition at the Centre, which has been plagued by ally trouble, has finally constituted a coordination committee with all its alliance partners to hold regular consultations
Nothing came out of talks with Team Anna: Khurshid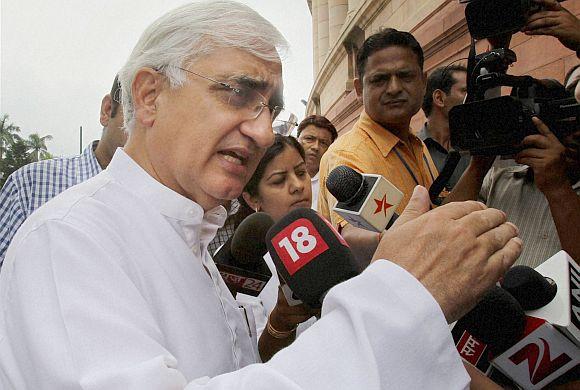 Law Minister Salman Khurshid, who has so far maintained silence on his meeting with Anna Hazare over a month ago, on Friday lamented that nothing could come out of the talks.
Watch: The week that was on video
Watch: The week that was on video
August 03, 2012
Rahul Gandhi's BIGGEST tragedy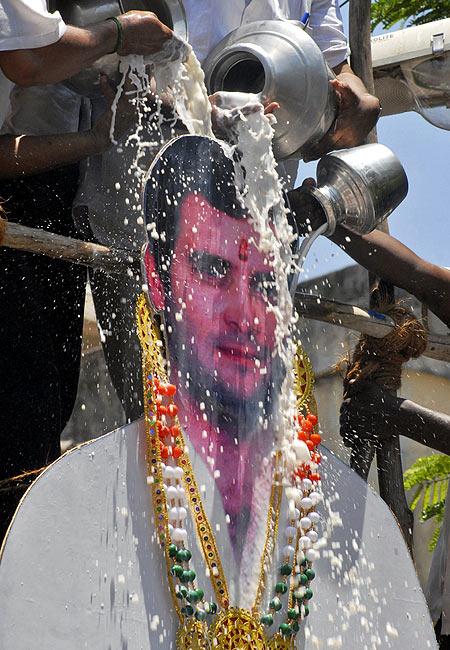 Rahul Gandhi battles the Congress's rising expectations. Sushil Kumar Shinde, the master player. Why N D Tiwari has terrified India's politicians. Mamata Banerjee's soft spot... All this and more in this week's Dilli Gupshup.
Team Anna ends 10-day fast, announces political party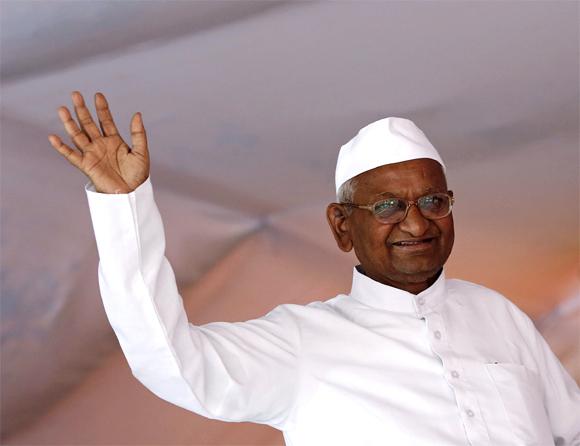 Indicating steps towards forming a political party, Team Anna on Friday announced launching of a "movement" and putting up candidates in the 2014 elections.
Drive for mass movement a better option for Team Anna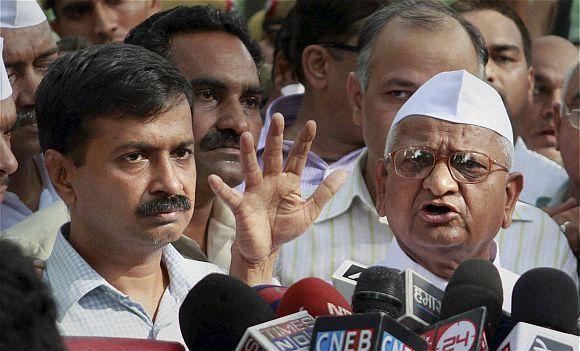 A better option will be a nation-wide campaign by Team Anna to convert what has remained an elitist middle class movement into a mass movement of the people based on three slogans: "Say No To Bribe", "Bring in Jan Lokpal" and "Free the CBI From Govt Clutches", notes .
IN PHOTOS: The ENDURING Amarnath Yatra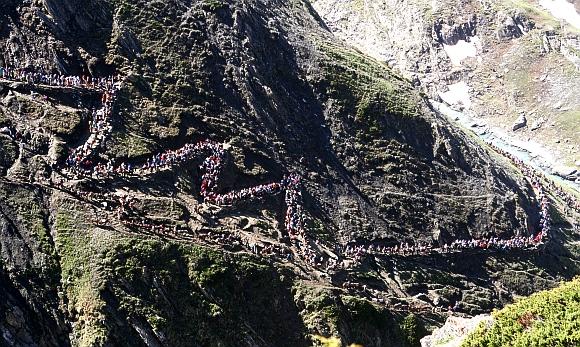 The 39-day long annual pilgrimage to the Himalayan cave shrine of Amarnath concluded on Thursday amid traditional prayers at the cave shrine.
VOTE: Should Team Anna form a political party?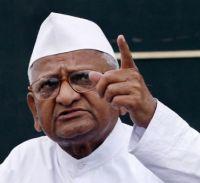 The official twitter handle of India Against Corruption as well as its official website on Thursday put a poser to the public asking whether Team Anna should form a political party to ensure that "new and apt people" come to power in the 2014 polls. What's your opinion?
TN shocker! Dalits lead isolated lives in enclosed fence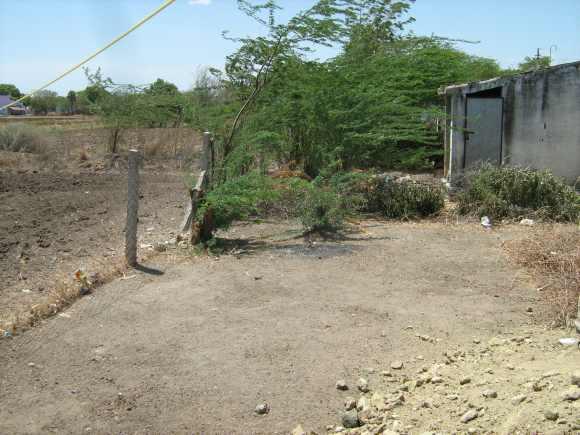 A Hindu caste group has built a fence around a Dalit colony to prevent them from venturing onto their fields and using sanitation facilities. The reason: The SC community protested against their oppressive employers six years ago. brings attention to the plight of 50 families from Velayuthapuram in Tamil Nadu's Tuticorin district
August 02, 2012
Govt's dig: Glad Team Anna's intentions are now clear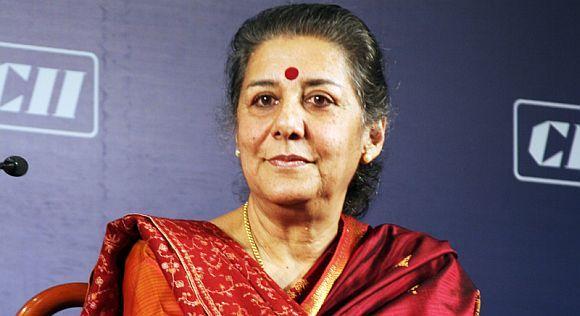 With Team Anna indicating that they may come out with a political alternative, the government on Thursday claimed that its stand on the movement by Anna Hazare and his team has been vindicated and it was glad that their intention has come out in the open.
'Please end fast Team Anna; this govt has no will'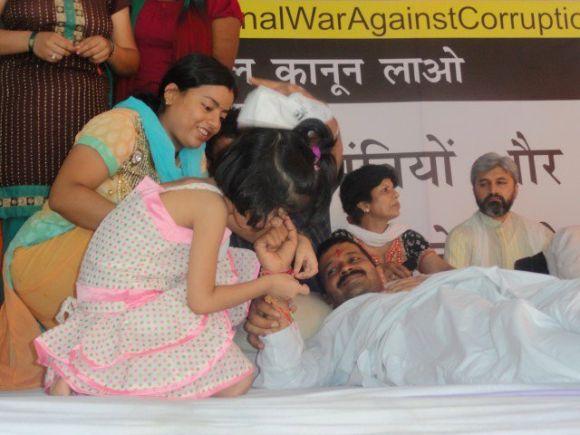 eminent persons, including former Army Chief V K Singh, on Thursday appealed to Team Anna to call off their indefinite fast as the activists are said to be considering announcing a "political alternative" before ending their stir.
Hazy CCTV visuals slow down Pune blasts probe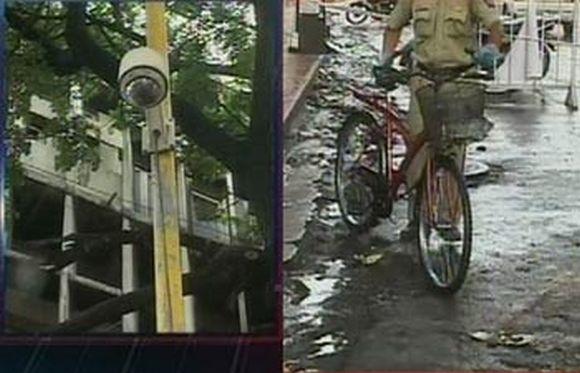 Investigators trying to string together bits of evidence in the serial low-intensity blasts in the city have hit a hurdle as some CCTV cameras at the explosion sites have been found to be non-functional.
Why Pune is so VULNERABLE to terrorism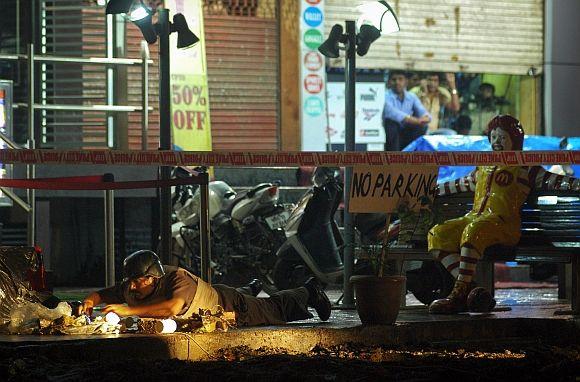 In the light of Wednesday's four low-intensity blasts in Pune, there is a need for a co-ordinated revisit to reports being received from time to time since 2002 on the city being a major attraction for terrorist elements -- indigenous as well as foreign, notes .
Buddha on shoes sparks an outrage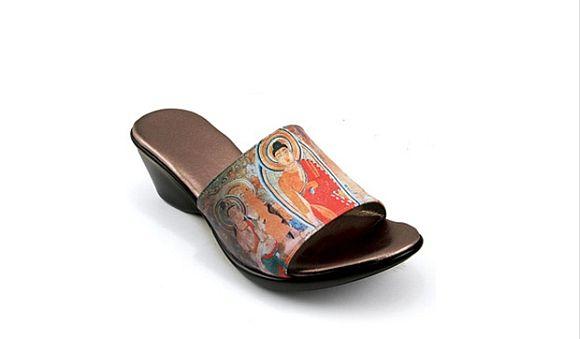 The Tibetan and the Buddhist community are outraged at a California-based company for promoting a range of shoes with the Lord Buddha's images.
Team Anna supporters keep night-long vigil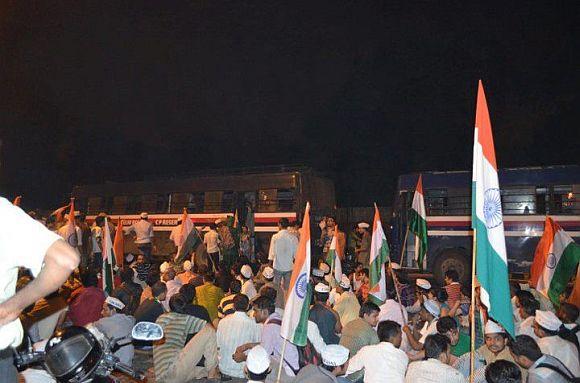 Fearing forcible hospitalisation of three fasting activists, including Arvind Kejriwal, scores of Team Anna supporters kept vigil throughout the night at the Jantar Mantar protest venue.
Hours after Pune blasts, cops hunt for motive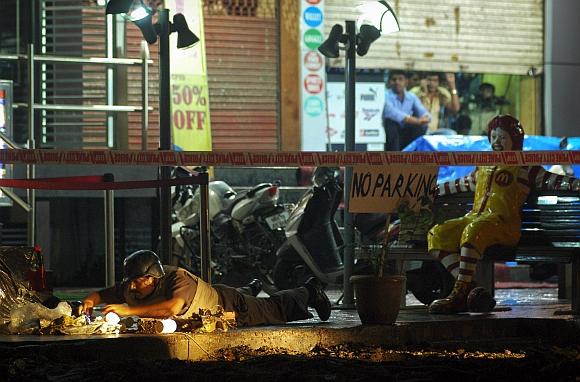 Maharashtra Home Minister R R Patil on Thursday said investigating agencies were probing all angles to determine whether any terror outfit was behind the low intensity serial bomb blasts that rocked Pune on Wednesday night.
Fasting and feasting: How Muslims observe Ramzan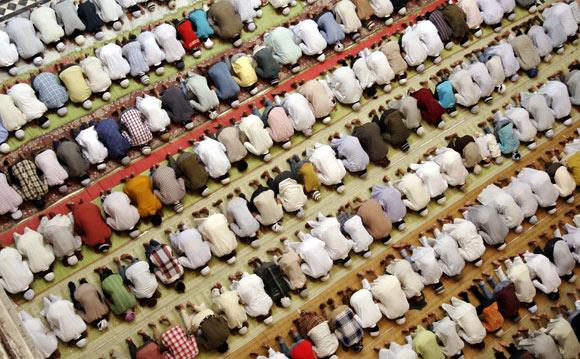 Fasting and feasting: How Muslims observe Ramzan
How activists become victims in a Maoist environment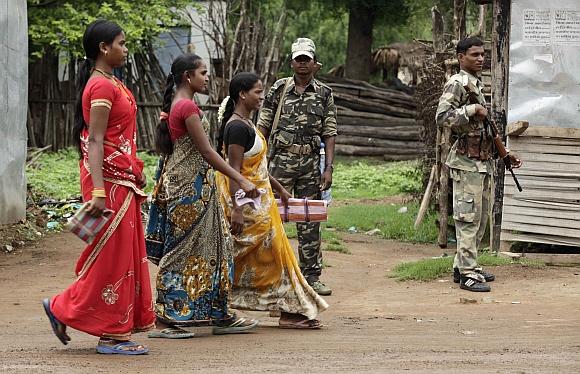 A 60-page report by the Human Rights Watch titled 'Between Two Sets of Guns: Attacks on Civil Society Activists in India's Maoist Conflict', documents human rights abuses against activists in India's Orissa, Jharkhand, and Chhattisgarh states. This is the final part of the three-part series
August 01, 2012
What could be the motive behind 4 low-intensity blasts?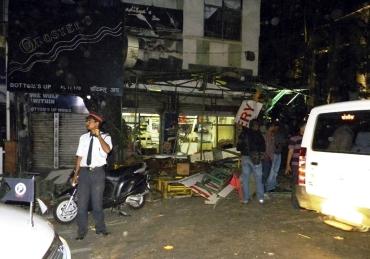 The four low-intensity explosions Wednesday evening in the busy Junglee Maharaj Road area in Pune that injured one person are the second such incident in Pune since the 2010 German bakery blast. find out if the blasts were just to create a scare, or something else.
Shinde on power crisis: I'm a minister, not a technician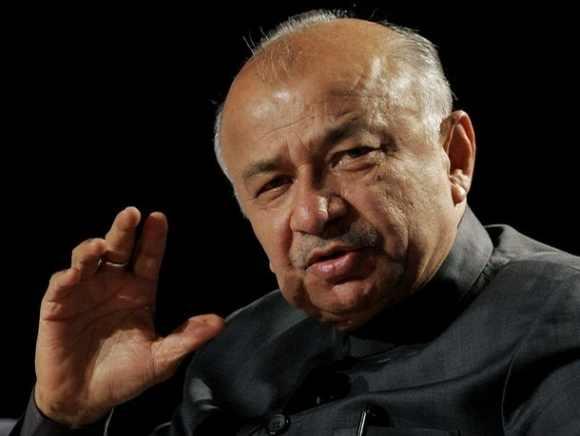 Newly appointed Home Minister Sushilkumar Shinde was rewarded with the plum post on a day when the country faced its worst power crisis. Not ready to take the responsibility for the failure of three grids he rates himself as a successful power minister in an exclusive interview with CNN-IBN's editor-in-chief Rajdeep Sardesai. The excerpts:
'Indian TV channels too hostile to Pakistan'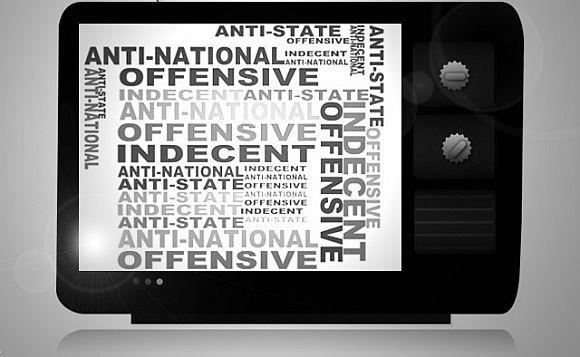 Pakistan's defence establishment has demanded that the government should immediately close all illegal Indian TV channels to check "India's hostile agenda against Pakistan", according to a media report on Wednesday.
Why crib? 'People should be happy power was back in hours'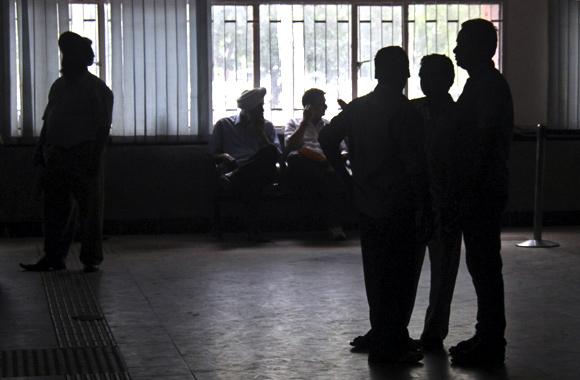 Amid sharp criticism over his elevation as home minister on a day the nation faced its worst electricity blackout, the outgoing Power Minister Sushilkumar Shinde on Wednesday said that people should appreciate that the electricity supply was restored within hours.
Sorry but your 26/11 evidence is useless: Pak tells India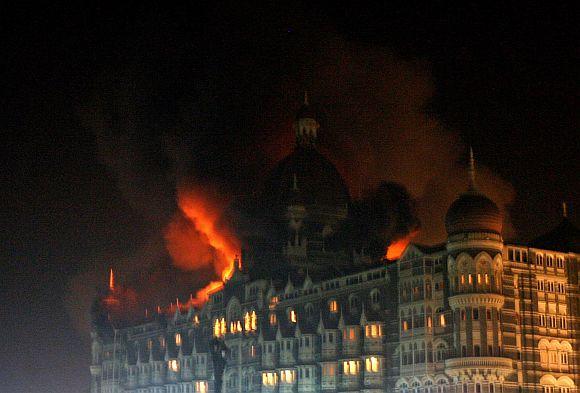 The Pakistan government has formally informed India that evidence provided by New Delhi in the 2008 Mumbai terror attacks case is not admissible in a Pakistani court as defence lawyers were not allowed to cross-examine Indian officials, a media report said on Wednesday.
20 hours after blackout, all 3 power grids restored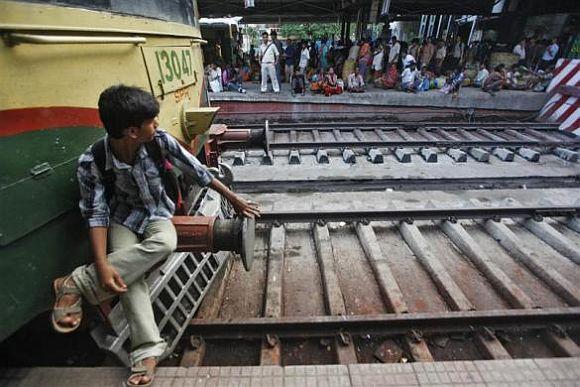 More than 20 hours after the country's worst power failure, the three major electricity grids that had collapsed have been restored, Power Grid said on Wednesday.
Pawar sets off on yatra to drought-hit states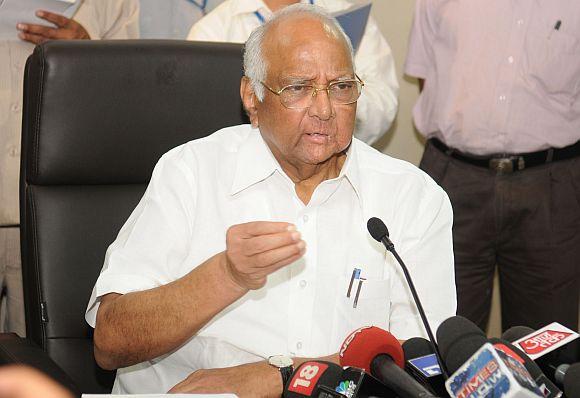 Union Agriculture Minister Sharad Pawar on Wednesday began his three-day tour to take stock of four drought-hit states of Maharashtra, Gujarat, Rajasthan and Karnataka.
'Victims of terror attacks remain overwhelmingly Muslim'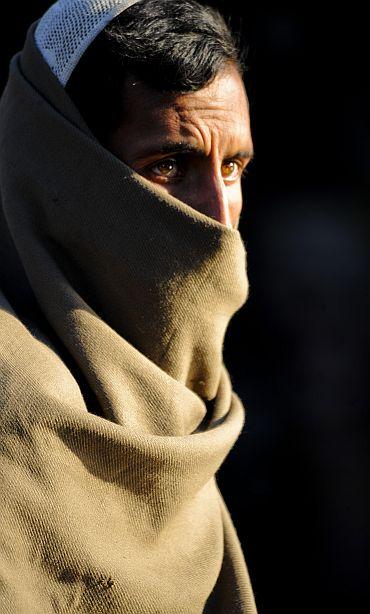 Afghanistan, Pakistan and Iraq account for the majority of terrorist attacks world-wide even as terror strikes in 2011 dropped as compared to 2010, a United States report has said, noting that victims of these attacks overwhelmingly are Muslims.
In PHOTOS: India TOPS world's biggest power cuts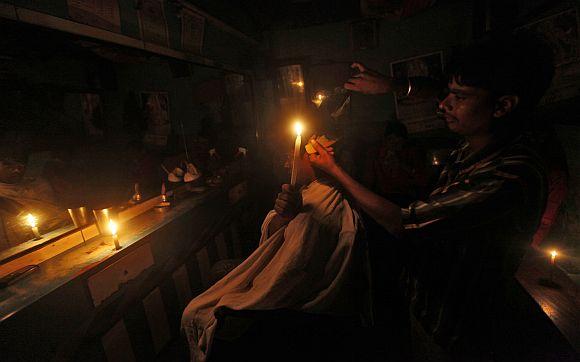 Touted as one of the world's biggest such collapse, Tuesday's incident of three power grids going offline forced over half of India's population in 21 states to stay without electricity for several hours.
Modi: We want Muslims to fulfill their dreams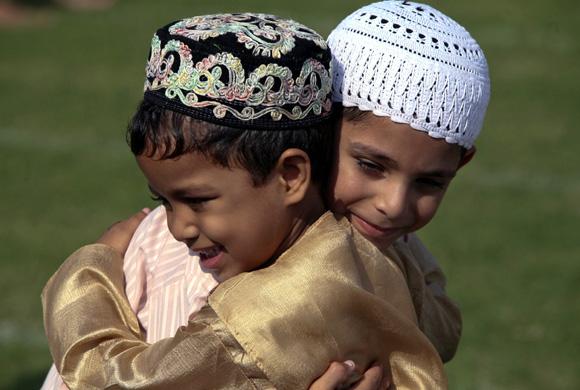 Gujarat Chief Minister Narendra Modi gave a candid and controversial interview to Shahid Siddiqui, editor of the Urdu weekly Nai Duniya, where he spoke about the Gujarat riots. For doing the interview Siddiqui was suspended from the Samajwadi Party, which he has joined recently after quitting the Bahujan Samaj Party.
Amazing PHOTOS of the month: August
We bring you a presentation of some of the best photos from around the world in the month gone by
What the govt and Maoists should do to save lives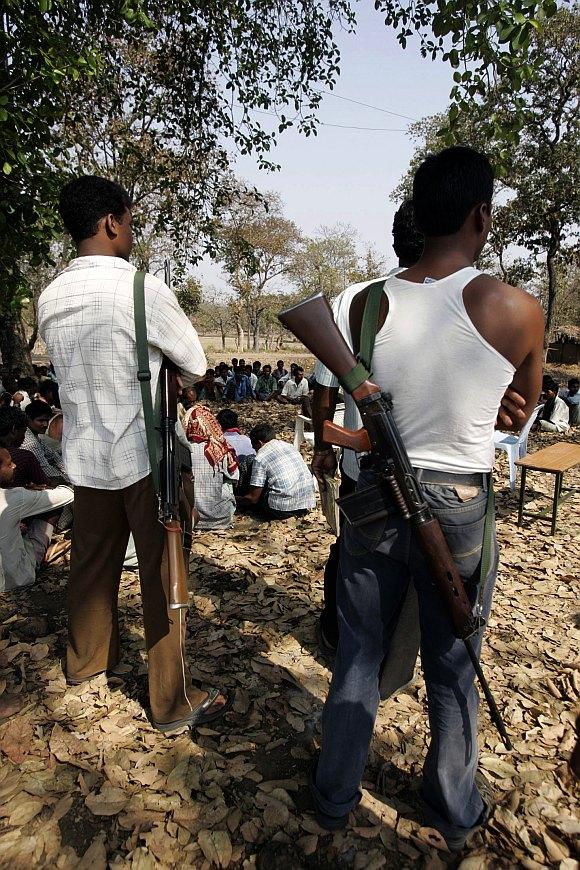 A 60-page report by the Human Rights Watch titled 'Between Two Sets of Guns: Attacks on Civil Society Activists in India's Maoist Conflict', documents human rights abuses against activists in India's Orissa, Jharkhand, and Chhattisgarh states. This is part two of a three-part series
IN PICS: Four explosions rock Pune, 1 injured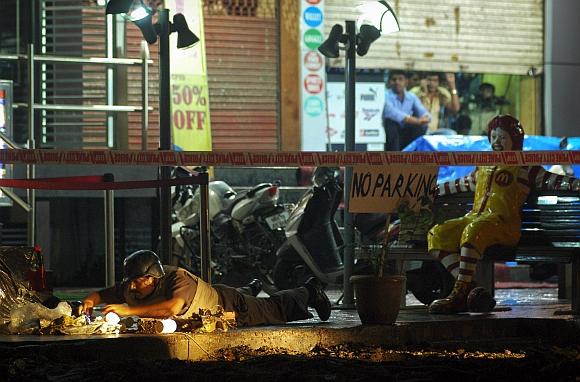 Four low-intensity explosions occurred on Wednesday evening in the busy Junglee Maharaj Road area in Pune injuring one person, police said.
Archives
July 2012
|
June 2012
|
May 2012
|
April 2012
|
March 2012
|
February 2012
|
January 2012
|
December 2011
|
November 2011
|
October 2011
|
September 2011
|
August 2011
|
July 2011
|
June 2011
|
May 2011
|
April 2011
|
March 2011
|
February 2011
|
January 2011
|
December 2010
|
November 2010
|
October 2010
|
Sepetember 2010
|
August 2010
|
July 2010
|
Jun 2010
|
May 2010
|
April 2010
|
March 2010
|
February 2010