Home > Movies > News Bytes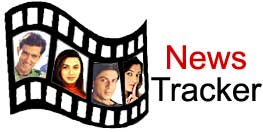 DDA scam: Shameet Mukherjee gets interim bail

Onkar Singh in New Delhi | May 12, 2003 15:57 IST



Former Delhi high court judge Shameet Mukherjee arrested in connection with the Delhi Development Authority scam was released on Monday for a month on interim bail by a city court.

Mukherjee furnished a personal bond of Rs 50,000 and a surety of like amount and was asked to surrender before the court on the expiry of his bail on June 12.

Mukherjee remained in CBI custody for 12 days. He was first remanded to agency custody for interrogation on May 1, and later despite the Delhi high court granting him interim bail on the humanitarian ground of his wife's illness, his remand was extended for five more days. His regular bail plea, however, was rejected.

Mukherjee was arrested on April 30 on charges of passing a judgment favourable to an hotelier in the capital in return for illegal gratification.

The CBI has registered a case against the former judge and four others for alleged abuse of official position and entering into a criminal conspiracy. Others named in the FIR include sacked DDA vice-chairman Subash Sharma, alleged middleman Dharambir Khattar, DDA official Ashok Kapoor and hotelier Vinod Khatri.

The court also sent Sharma to judicial custody till May 19 when his bail application will be taken up for hearing. "The investigating officer shall produce all the records, including DDA files on the day of the hearing," Special CBI Judge Prem Kumar said.

The bail application of Vinod Khatri, dismissed police constable of Delhi police, will also come up for hearing on May 19.

On Sunday May 11, the CBI took voice samples of Mukheree and Subash Sharma for testing and matching them with the recording of taped by the agency.


What do you think about the story?








Read what others have to say:





Number of User Comments: 1








Sub: DDA Scam

I personally feel that the time has come where Judges should be made accountable for the Jugdgments which they pass based on favouratism,illegal gratification etc ...


Posted by Manoj






Disclaimer