December 30, 2011
'There are no actors in my film'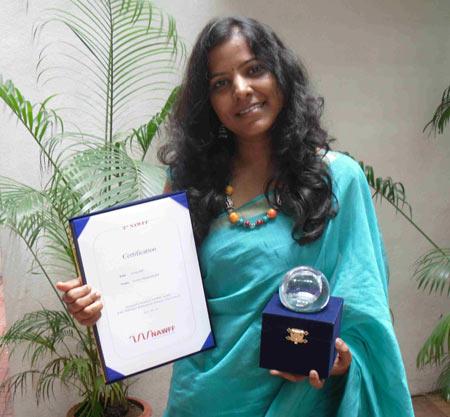 Engineer turned film maker Leena Manimekalai talks about making her first feature film.
Review: Kshetram is avoidable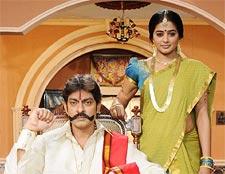 Director Venugopal messes up this reincarnation saga.
December 29, 2011
PIX: Nagarjuna's mother passes away, Telugu film industry mourns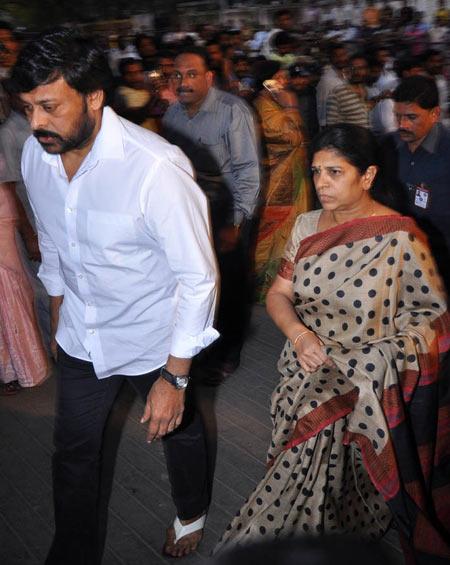 The film fraternity paid their last respects to the superstar's mother.
First Look: Jayasurya's Pigman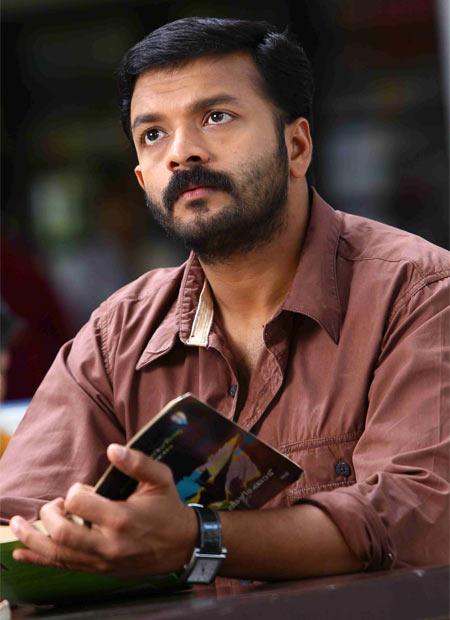 The film is based on award-winning writer N Prabhakaran's story.
Sneha: I am doing a film with Rajnikanth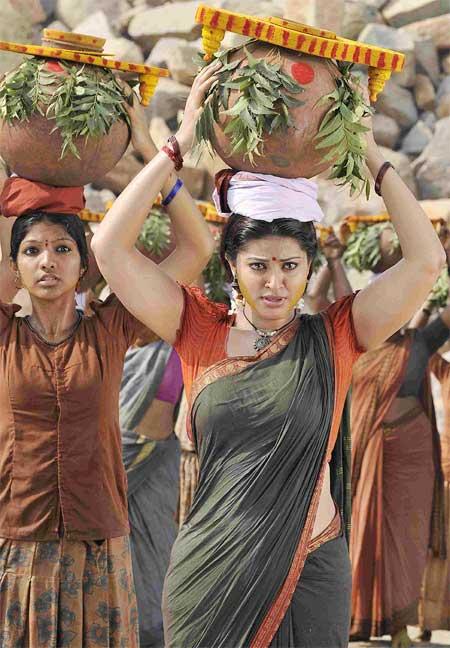 The actress talks about her new film Rajanna and her expereince of working with Nagarjuna.
PIX: Meet the Stylish Couples of Southern Cinema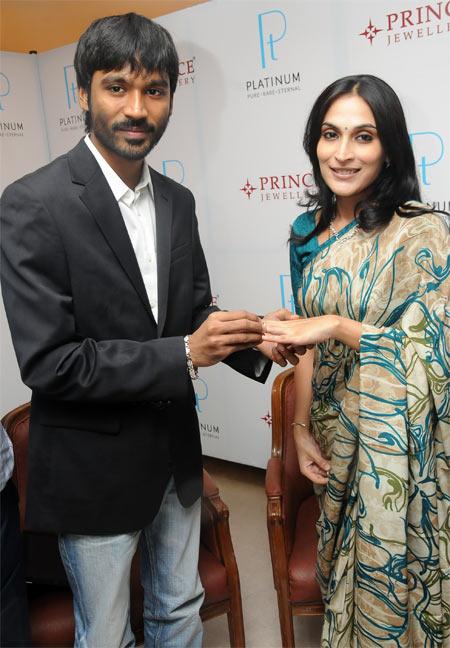 Dhanush and Aishwarya certainly lead the pack.
December 28, 2011
Top Telugu actresses of 2011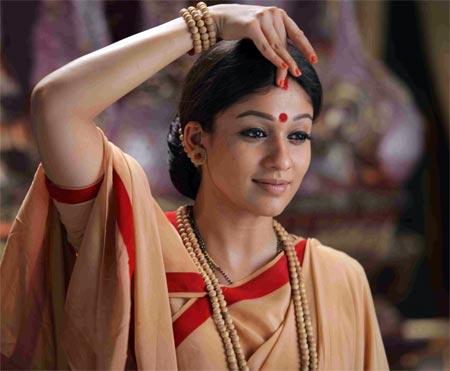 Nayanathara tops the list.
Muppozhudum Un Karpanaigal music has nothing new to offer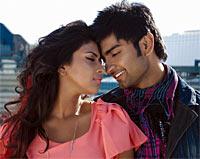 The music director tries to come up with something different but lands up into familiar territory.
First Look: Mahesh Babu's The Businessman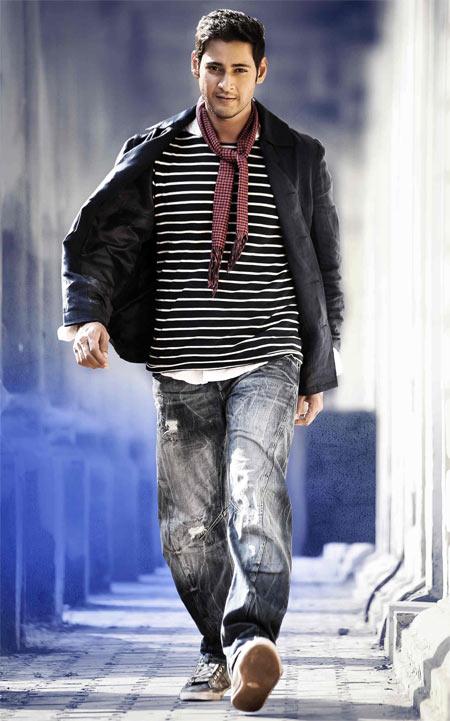 'Guns don't need agreements' is the tagline of the film.
December 27, 2011
Top Malayalam Actresses in 2011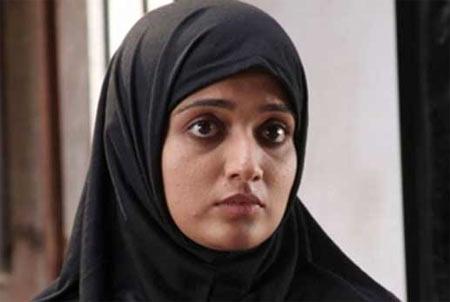 Kavya Madhavan tops the list.
Review: Nothing new about the music in Nanban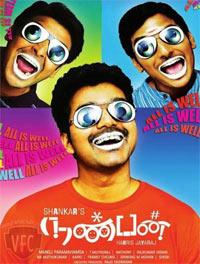 Music director Harris Jeyaraj takes a safe route as he offers nothing new in the album.
Review: Vellaripravinte Changathi is unimpressive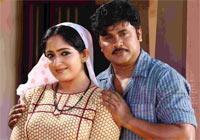 Dileep, Kavya Madhavan and Manoj K. Jayan in the lead, try to fit in too much, leaving viewers confused.
December 26, 2011
PIX: Meet the Hottest Mums in southern cinema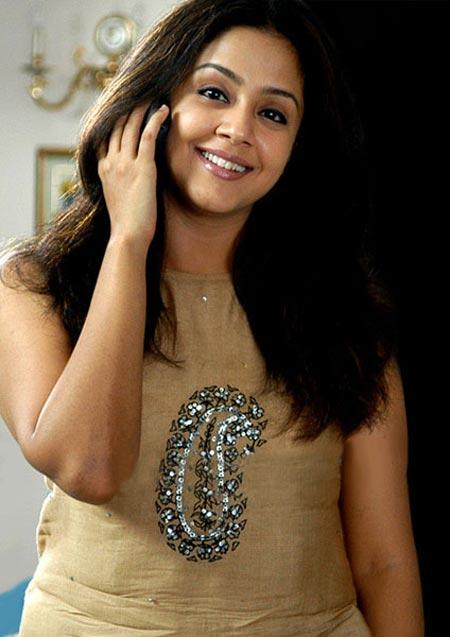 Have a look.
The Best Tamil Actresses of 2011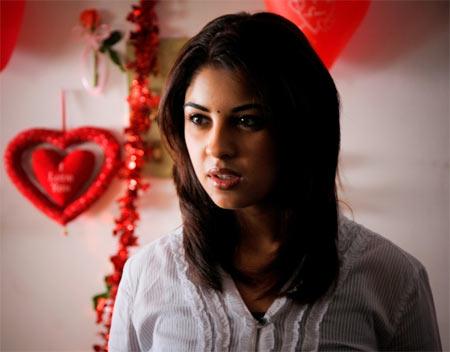 Richa Gangopadhyay tops the list with her brilliant performance in Mayakkam Enna
Annie: I felt as if I was Mallamma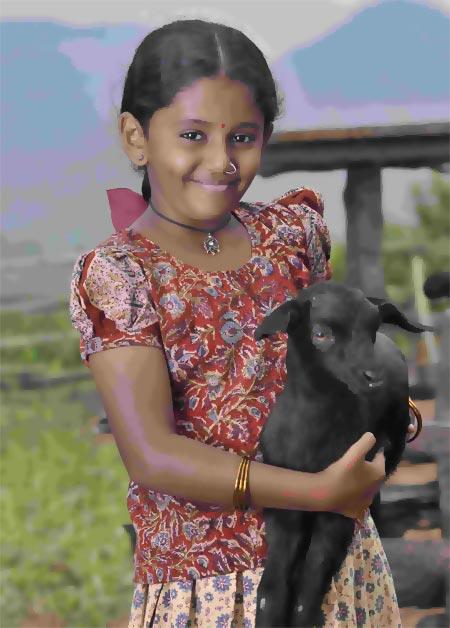 All of 10, Annie shares her experience of working in Rajanna.
December 23, 2011
Review: Rajapattai is bland
This Rajapattai doesn't offer much to entice the public.
The Top Kannada Actors of 2011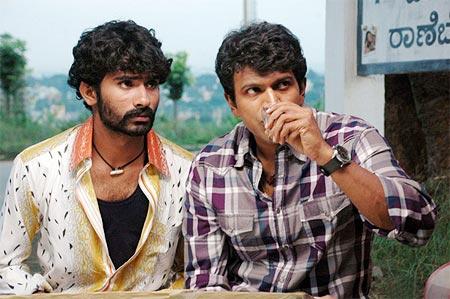 Yogish tops the list.
Photo: Mammootty's son gets married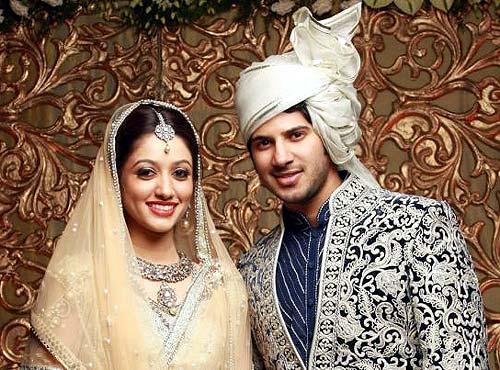 The wedding was a closed door ceremony, attended by a select set of invitees.
December 22, 2011
Kavya and Dileep come together in next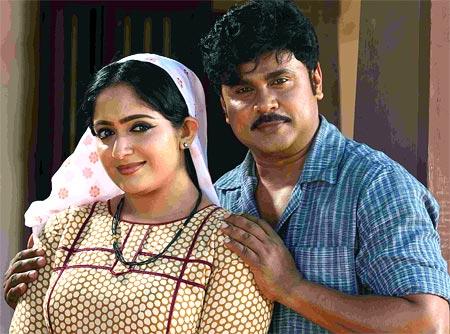 Vellaripravinte Changathi, directed by Akku Akbar, releases this weekend.
Looking at Vikram's next commercial entertainer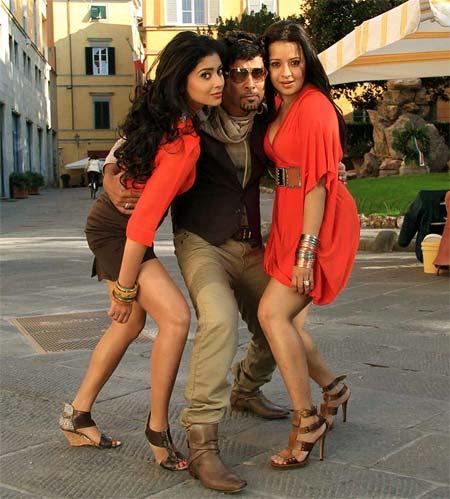 The actor plays a gym instructor in the film, who dreams of becoming a villain in the movies.
December 21, 2011
Review: Rajanna is brilliant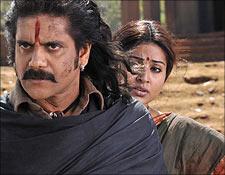 Nagarjuna should be congratulated for acting in and producing this film.
The Top Malayalam Actors of 2011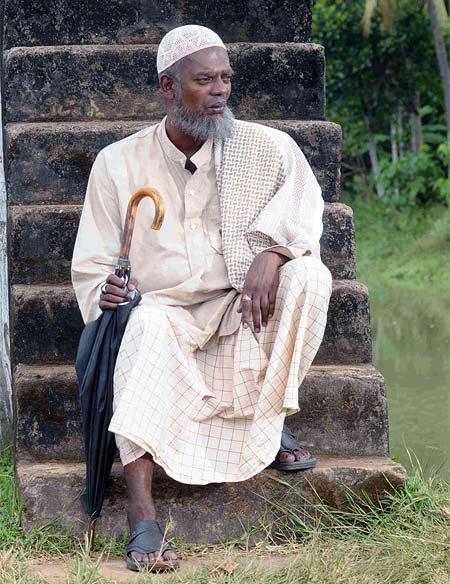 National Award winner Salim Kumar tops the list.
Nagarjuna: Rajanna is a milestone in my career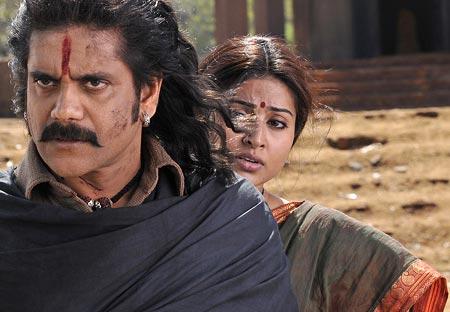 The actor speaks about his film Rajanna, his sons Naga Chaitanya and Akhil and his future movies.
December 20, 2011
The Best Telugu Actors of 2011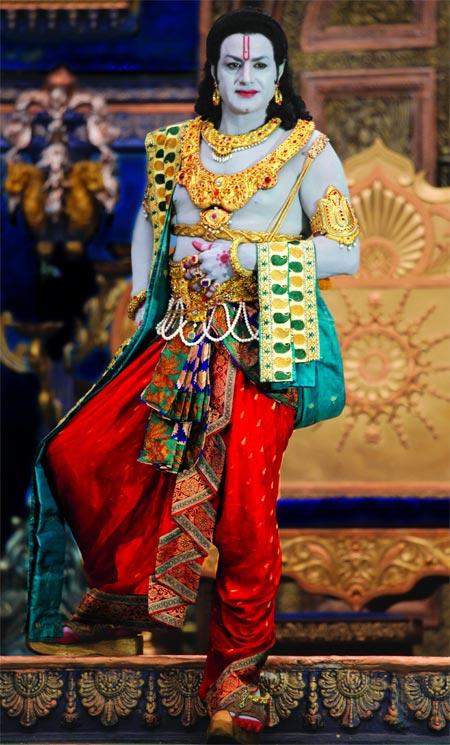 Nandamuri Balakrishna tops the list.
First Look: Mammootty's Cobra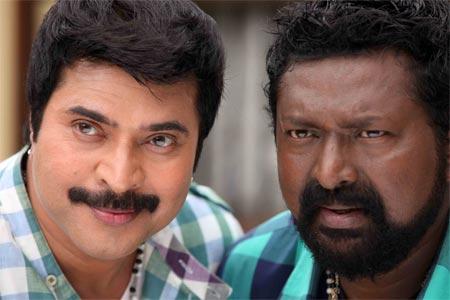 The film is a comedy of non-identical twins who are very close to each other.
December 19, 2011
The Best Tamil Actors of 2011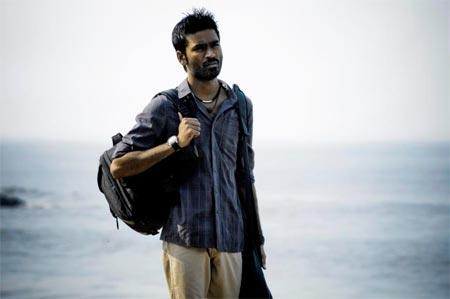 Dhanush tops the list.
Review: Watch Oru Marubhoomikkatha only for Mohanlal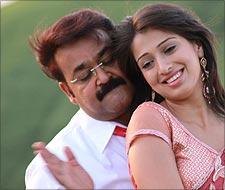 The film feels like a replay of the 'Best of Priyadarshan' from his earlier film.
Review: Mounaguru is a must watch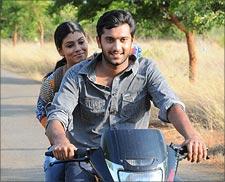 Directed by debutant director Shantakumar, the movie starts off as a cliche but the climax comes with an unexpected twist.
December 16, 2011
Review: Mambattiyaan is plain lame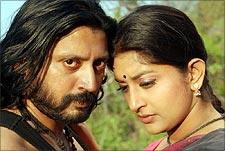 Director Thiagarajan's re-worked Mambattiyaan, starring Prashanth, is lacklustre.
Review: Venicile Vyapari is an oridinary fare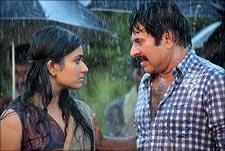 Mammootty's film is pretty ordinary. Even the presence of Kavya Madhavan seems to be wasted here.
Review: Nothing new about Rajapattai's music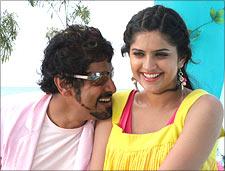 The music carries a heavy 1980's flavour but doesn't really impress.
The Top Five Kannada Films of 2011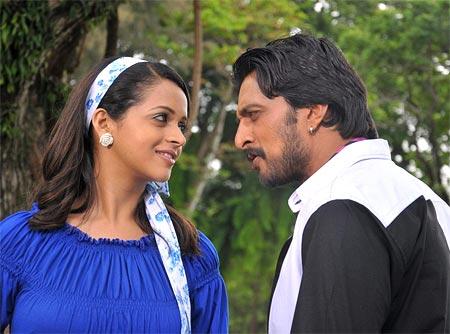 Talk a look at the top Kannada films of 2011.
It's Mammootty vs Mohanlal this weekend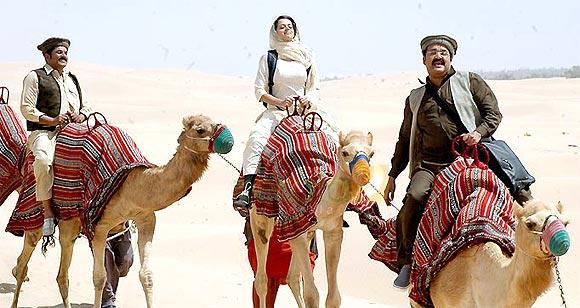 Mammootty's Venice ile Vyaapaari and Mohanlal's Arabeem Ottakom P Madhavan Nairum in Oru Marubhoomikkatha, will fight it out this weekend.
December 15, 2011
'I don't believe in doing films for survival'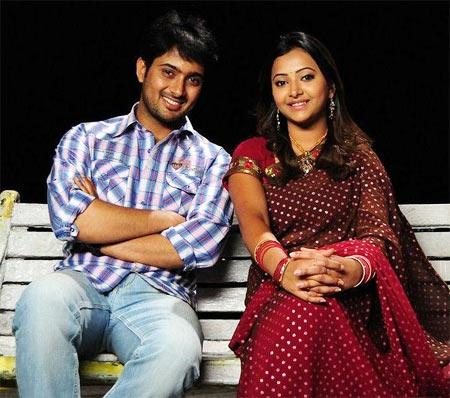 Uday Kiran talks about his film Nuvvekadunte Nenakaddunta and his long gaps between films.
December 14, 2011
The Top Five Tamil Films Of 2011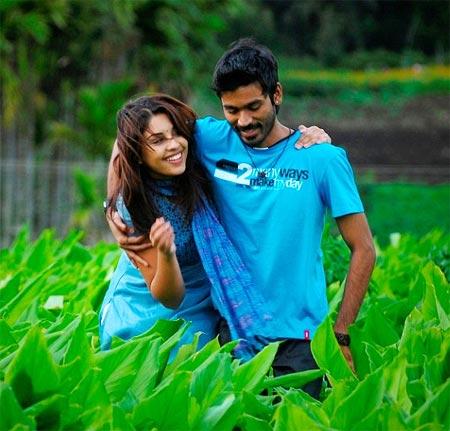 Mayakkam Enna tops the list.
December 13, 2011
The Top Five Telugu Films Of 2011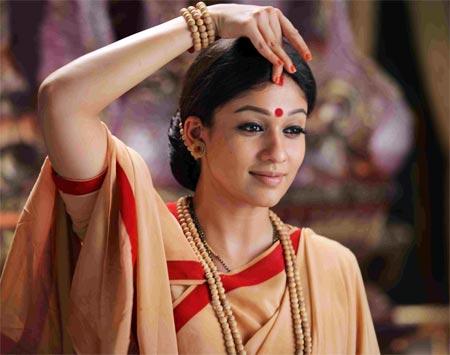 Talk a look at the top Telugu films of 2011.
'Beautiful is inspired by a wheelchair-bound schoolmate'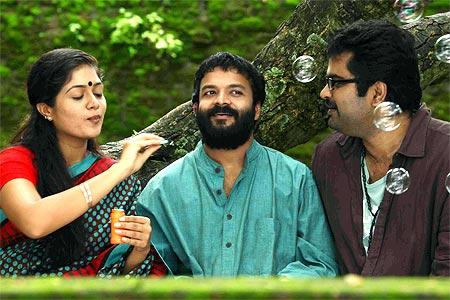 The scriptwriter actor talks about his last hit film.
December 12, 2011
It is film festival time in Bangalore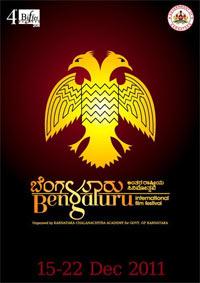 The festival will start on December 15 and will go on till December 22.
The Top Five Malayalam Films of 2011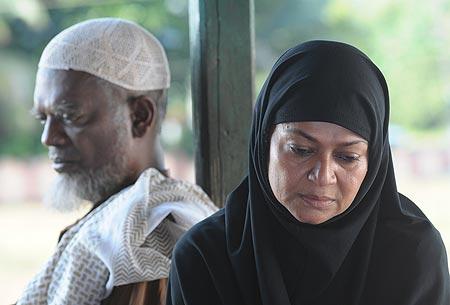 Adaminte Makan Abu leads the pack.
December 09, 2011
Review: Pawan Kalyan's Panjaa lacks power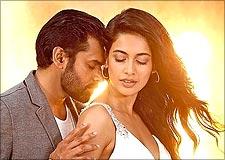 Pawan Kalyan is let down by a weak script. His presence doesn't do much for the film.
Review: Shyloo is an intense love story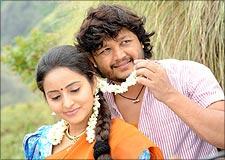 The film is a touching tale of two childhood friends played by Ganesh and Bhaama.
Review: Vishnuvardhana is entertaining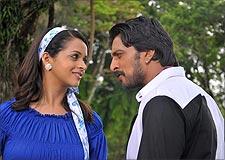 If it's just some entertainment you're looking for, this film is a must-watch for you.
Double whammy for Mukesh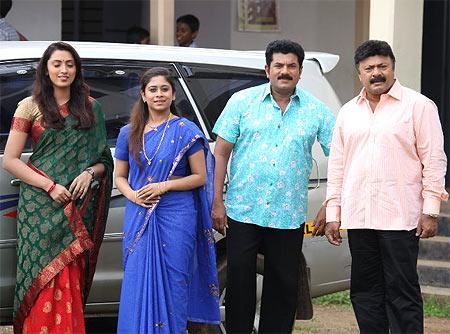 Get your lowdown on what's happening in Malayalam cinema.
December 08, 2011
Review: Osthe lacks the magic that made Dabangg work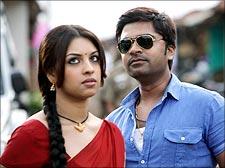 The Tamil film takes itself too seriously.
Sesh: Pawan Kalyan is the USP of the film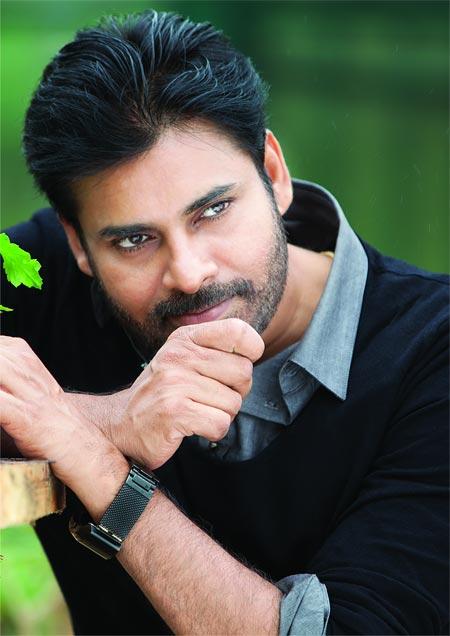 The film is directed by Tamil director Vishnuvardhan who makes his debut in Telugu
'Osthe is similar to Dabbang in many ways'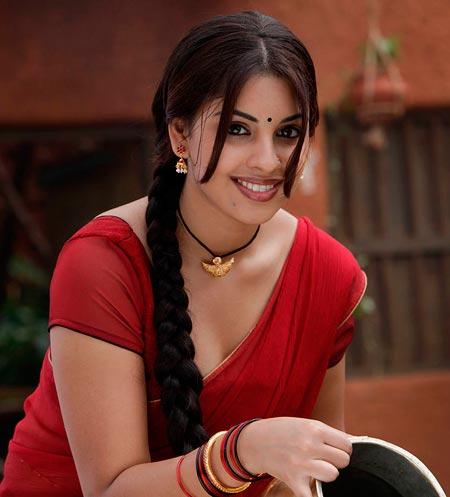 Richa Gangopadhyay talks about her Osthe which is a remake of Dabangg.
December 06, 2011
First Look: Bharathan's Nidra being remade by son Siddharth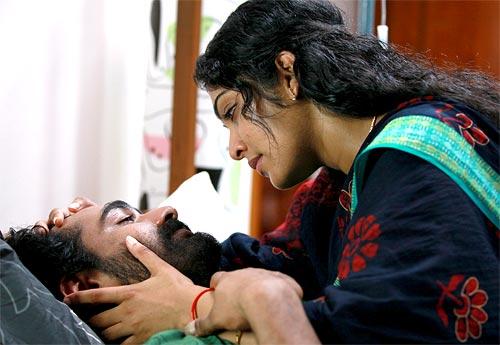 The story is set in a rural background but is different from the original film.
December 05, 2011
Review: Innanu Aa Kalayanam is a waste of time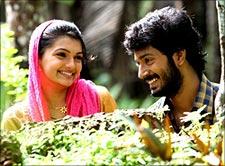 Directed by the veteran Rajasenan, Innanu Aa Kalayanam features a bunch of youngsters, but signals the lowest point in his career.
Review: Beautiful is a milestone in Malayalam cinema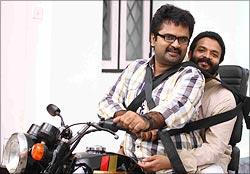 Beautiful is a near perfect film and can be considered a significant milestone in Malayalam cinema.
Review: Watch Priyudu for its lead pair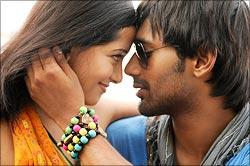 The film is a predictable love story with unnecessary complications.
December 01, 2011
Review: Poraali is worth a watch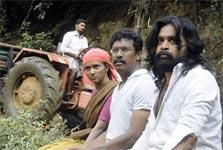 Despite a few sagging moments, Poraali works because of its one-liners humour and message.
Review: Bezawada is let down by its script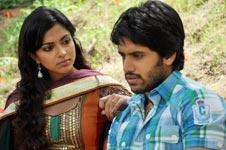 With a cliched storyline and average production values, this revenge drama directed by debutante Vivek Krishna is below par.
Tamil comedian Vivek in Kannada film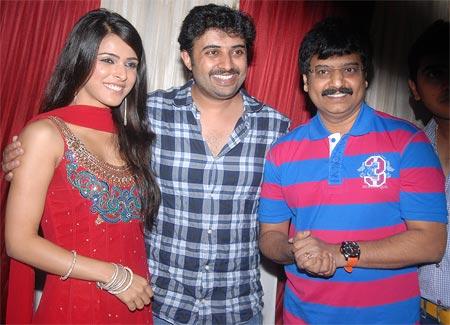 Get your lowdown on what's happening in Kannada films.
Preetika: I am proud to be a part of Priyudu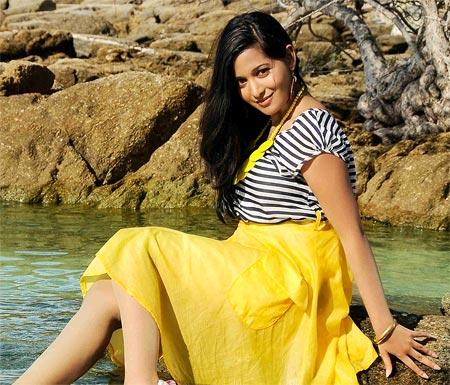 The actress talks making her debut in Telugu cinema.
November 30, 2011
Swati: Poraali is not a serious film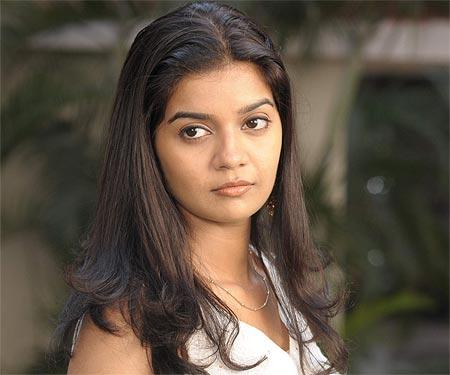 Swati talks about her upcoming film Poraali
'I want to make films that I believe in'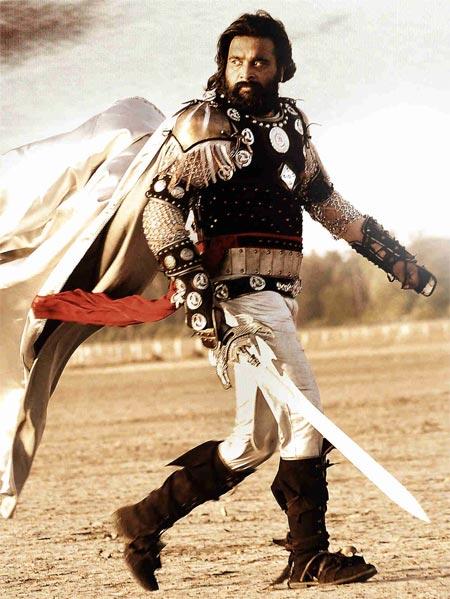 Director Sasikumar talks about his film Poraali and his approach to film-making.
November 29, 2011
'It was challenging to act in Bezawada'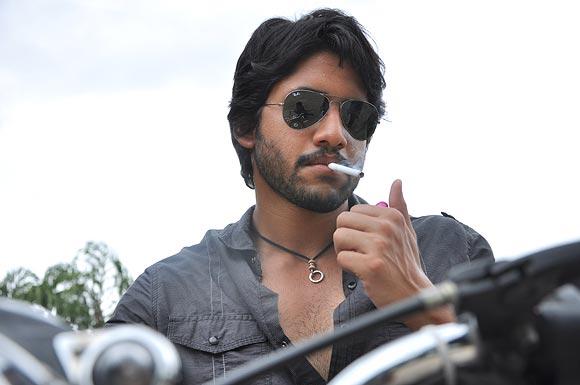 Naga Chaitanya talks about his upcoming film Bezawada and working with Ram Gopal Varma'
Mammootty's son in Anwar Rasheed's film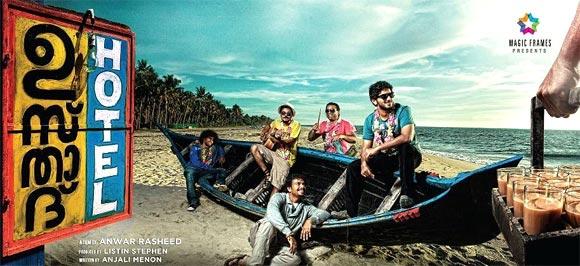 Get your lowdown on what's happening in the Malayalam film industry.
Kannada actress Ramya turns 29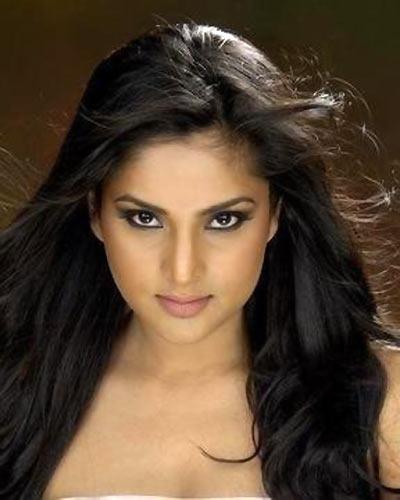 The actress is enjoying her successful stint in movies and a thriving political career.
November 28, 2011
Review: Swapna Sanchari is preachy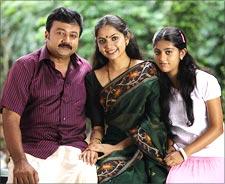 The film tells the story of a man dreaming beyond his reach. But it's way too preachy.
Review: Naayika is a no-show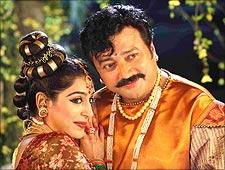 The film ends up being a cross between a spoof and a mimicry show.
Here's how the Kolaveri Di song happened!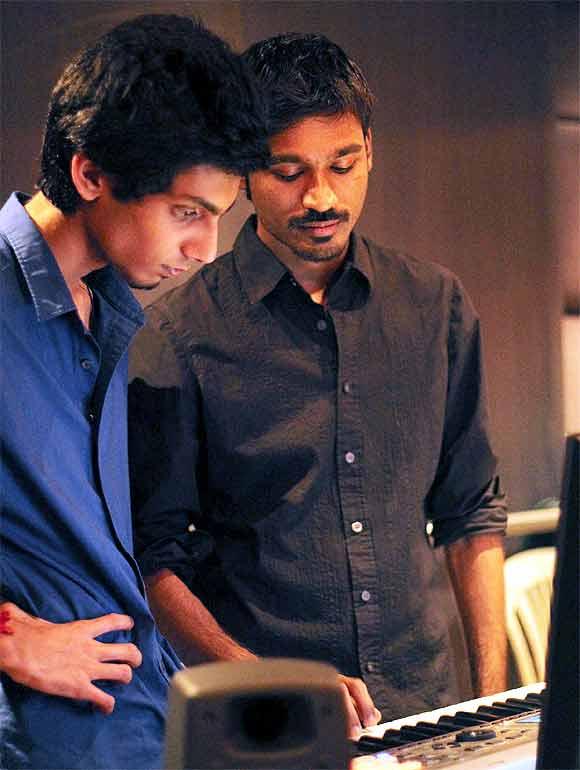 Music composer Anirudh Ravichander, 21, has struck gold with his very first assigment of his career.
November 25, 2011
Review: Jarasandha is disappointing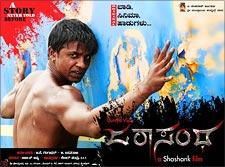 The film is about a body builder who intends to rule the underworld. What could have been the action film of the year, leaves one cold.
Review: Solo is a one time watch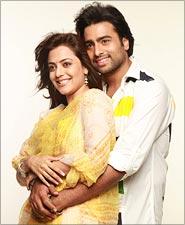 The second half of the film turns into a tearjerker.
Exclusive: Johnny Gaddaar being remade in Telugu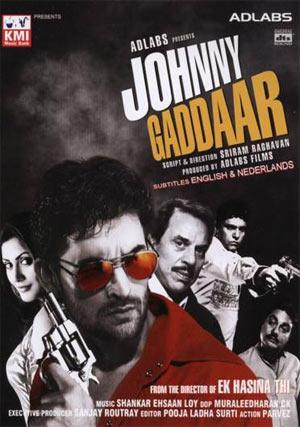 The film will be directed by Lakshmikanth Chenna and newcomer Krishi Arimanda will play Neil Nitin Mukesh's role.
Prithviraj: What have I done to deserve all this?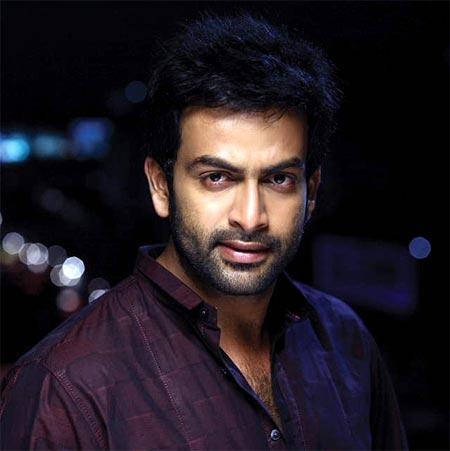 The actor talks about the controversies of nasty comments and videos posted on the Internet.
November 24, 2011
Vijay Prakash turns music director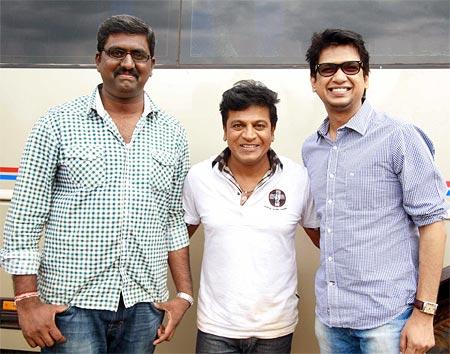 Get your lowdown on what's happening in the Kannada film industry.
Vijay's Jarasandha ready to hit the screens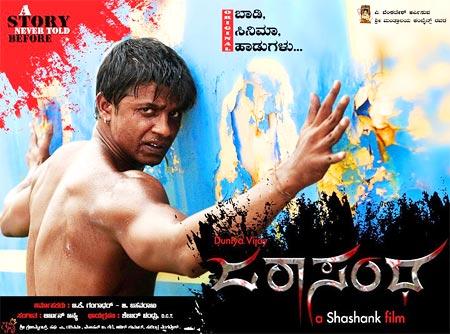 The film is based on underworld and Vijay will be seen playing a body builder
Check out the Malayalam releases this week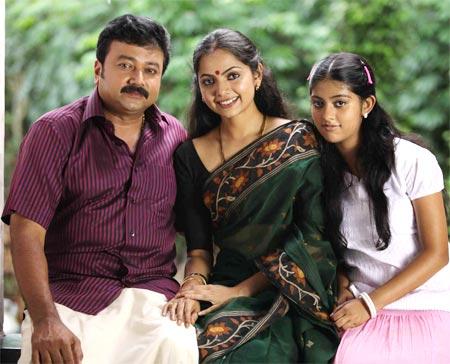 It's quite to be a tough fight this week.
November 23, 2011
'7 Aum Arivu is not a commercial entertainer'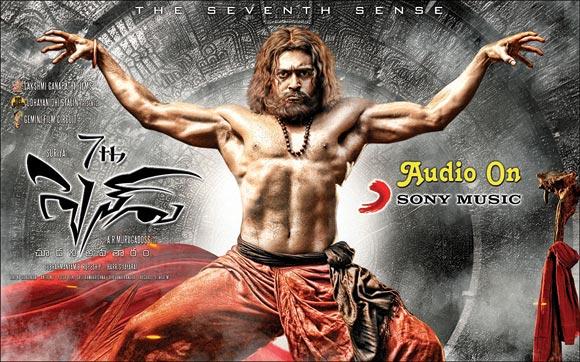 Suriya talks about the success of his film, 7 Aum Arivu.
November 22, 2011
'It's exciting to work in different languages'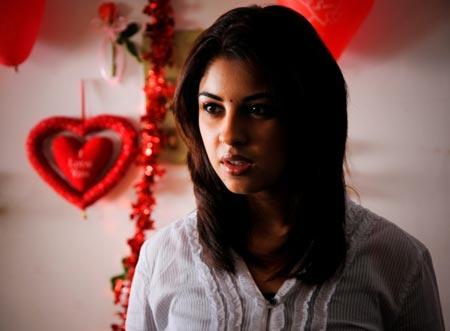 Telugu actress Richa makes her debut in Tamil films.
Watch: Dhanush's Kolaveri di is a sensation!
The groovy music has really become a hit with the youngsters.
November 21, 2011
First Look: Kunchacko Boban in Ordinary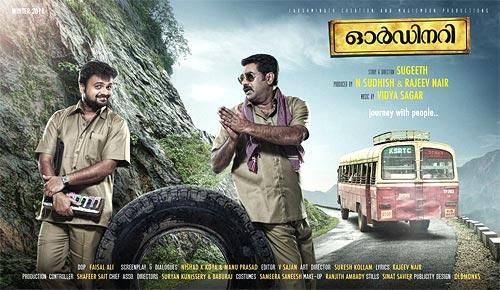 The shooting for the Malayalam film is nearing completion.
Manjari Phadnis debuts in Kannada cinema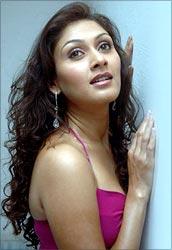 The actress has signed two films already.
November 18, 2011
Review: Vithagan is silly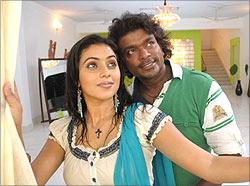 Watch only if you have nothing to do on a rainy afternoon
November 17, 2011
Review: Sri Ramarajyam is a visual treat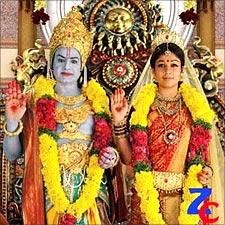 Telugu film Sri Ramarajyam works on many accounts.
Get Ready For The New Auto Raja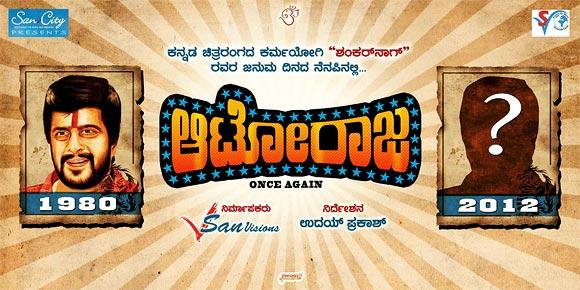 Get your lowdown on what's happening in the Kannada film industry.
November 16, 2011
'I could not participate in the La Tomatino festival'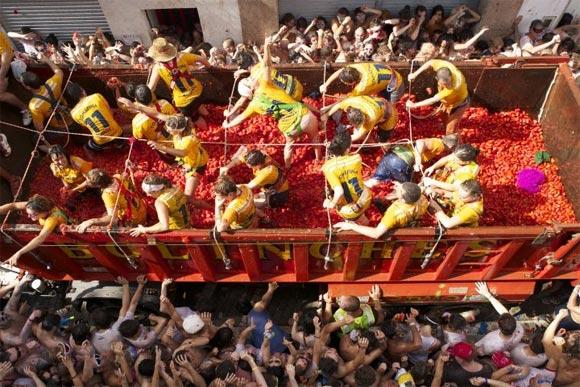 Kannada actress Vinaya Prasad talks about her experience of shooting in Spain.
November 15, 2011
Has Prithviraj hit a rough patch?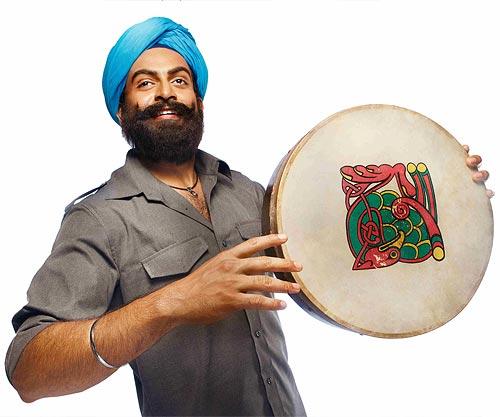 Get your lowdown on what's happening in the Malayalam film industry.
First Look: Preetika and Varun's Priyudu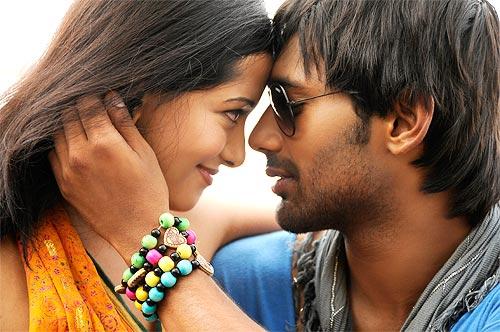 The film is scheduled for a November 25 release.
Photo: Mamta Mohandas gets engaged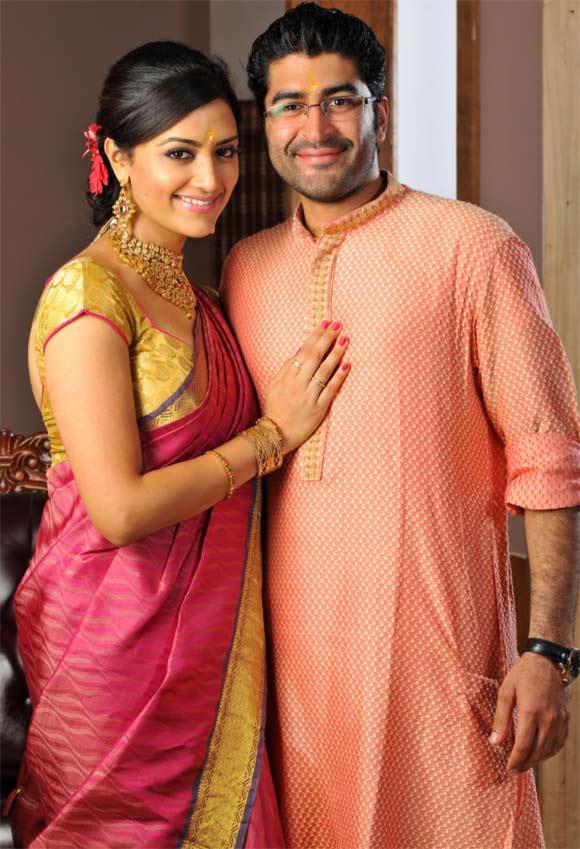 The actress will get married next month.
November 11, 2011
Down the memory lane with V K Murthy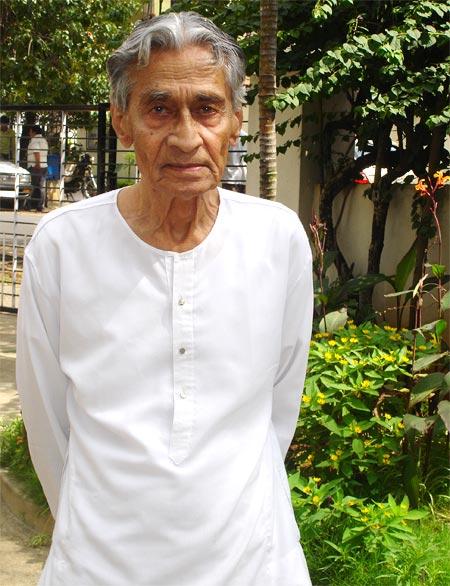 Dada Saheb Phalke Award-winning cinematographer V K Murthy describes his cinematic journey.
Review: It's My Love Story is boring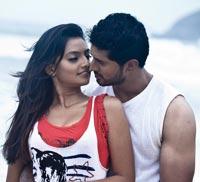 The film has an unexciting story and a fairly new cast who can't rise above it.
November 10, 2011
'I love doing commercial entertainers'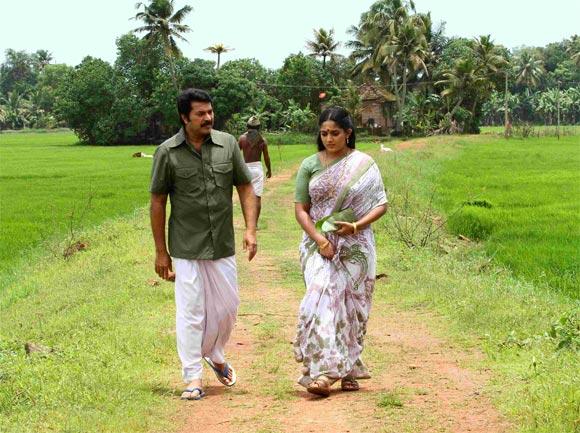 Kavya Madhavan talks about her upcoming film Veniceile Vyapari and her jounrey so far.
Tabu to star opposite Ananth Nag?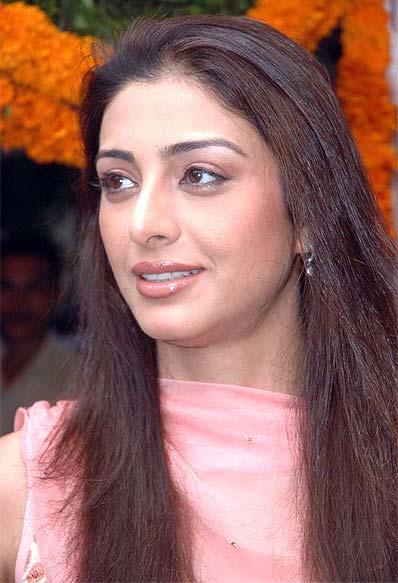 Get your lowdown on what's happening in the Kannada film industry, right here!
November 09, 2011
Mallika Sherawat is Munni down south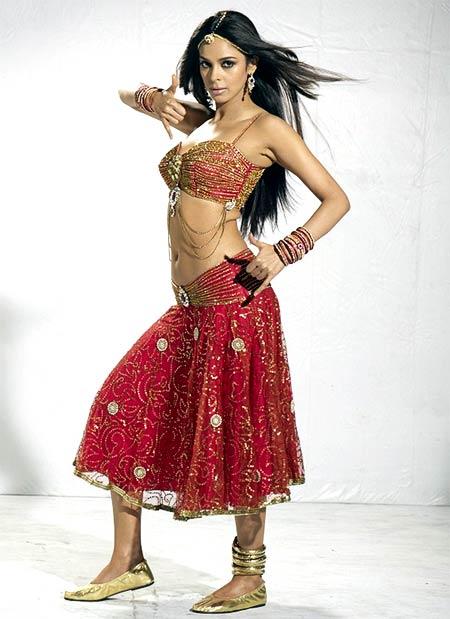 The Tamil version of Dabangg called Osthe will feature Mallika Sherawat as Munni.
Shruti Haasan: I'm not a method actress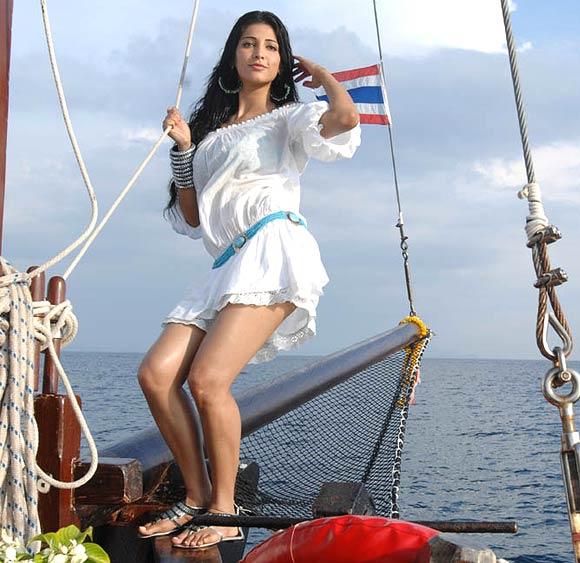 The actress talks about her new Telugu film Oh My Friend.
November 08, 2011
First Look: Sasikumar, Prithviraj in Masters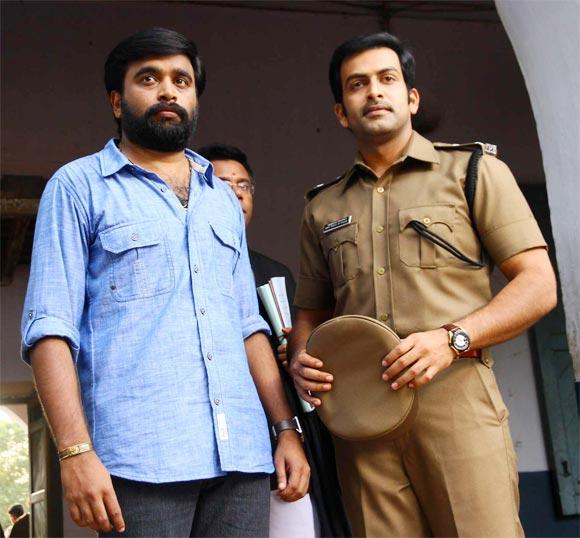 The film is set to open in theatres this December.
Techie-turned filmmaker Madhura ready with next film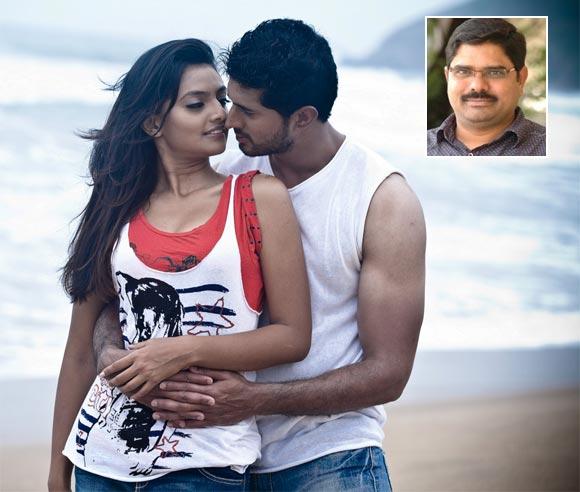 Madhura Sreedhar Reddy talks about his upcoming film It's My Love Story.
November 04, 2011
Review: Watch Maduve Mane for Golden Star Ganesh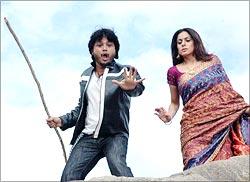 Maduve Mane would have made for an ideal family entertainer if the concept had been more novel.
Review: Mogudu is a let down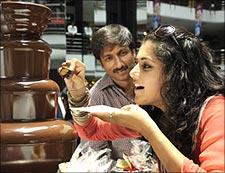 Even the gorgeous Taapsee Pannu cannot help this film.
Poornima Mohan goes back to her school days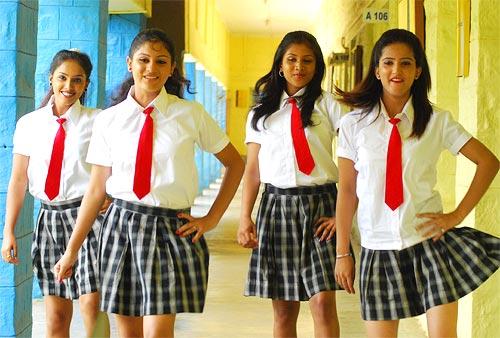 The actress will be seen in Kannada film, School Days.
Sasikumar joins hands with Samuthirakani again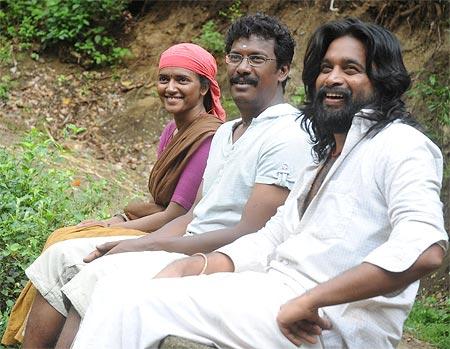 Poraali will see the winning combo again.
November 03, 2011
Review: Nuvvila is a youthful film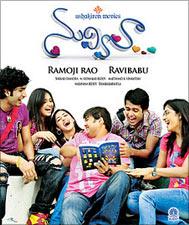 The film is entertaining but the script has loopholes.
Dam 999 goes to the Oscar library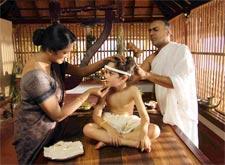 DAM 999 will enter the library even before its theatrical release later this month.
'Mogudu is inspired from my personal experiences'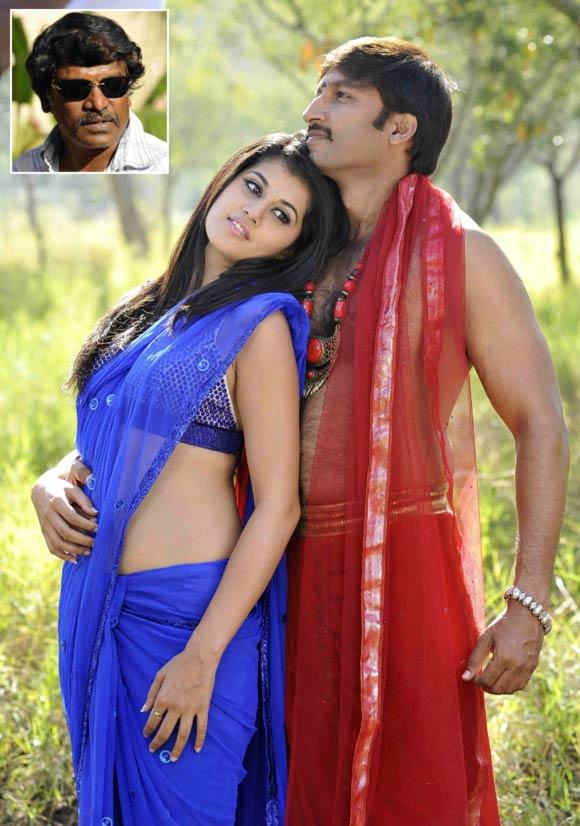 Director Krishnavamsi talks about his experience of making Mogudu.
Coming up this Friday: Bodyguard and Maduve Mane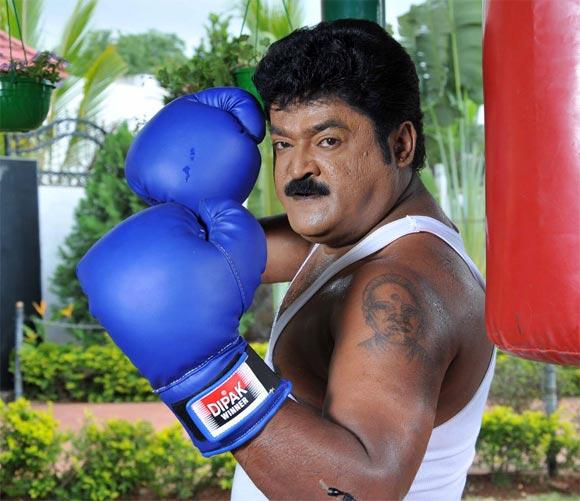 A look at the Kannada releases this week.
November 02, 2011
Priyadarshan and Mohanlal come together again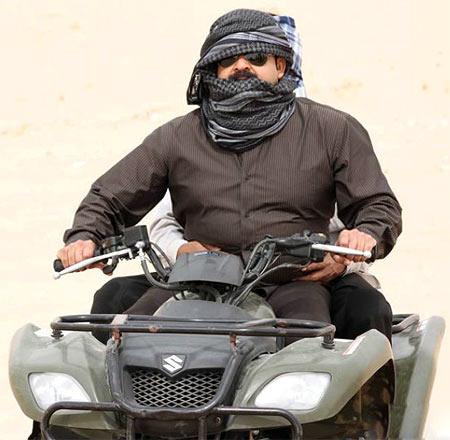 The two veterans try their hand at comedy.
Vikram, an aspiring villain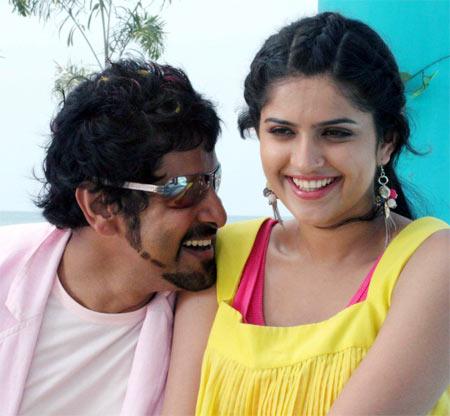 The actor in his next film plays a gym instructor aspiring to be a villain in films
November 01, 2011
'Muran and Pilla Zamindar were well received by the audience'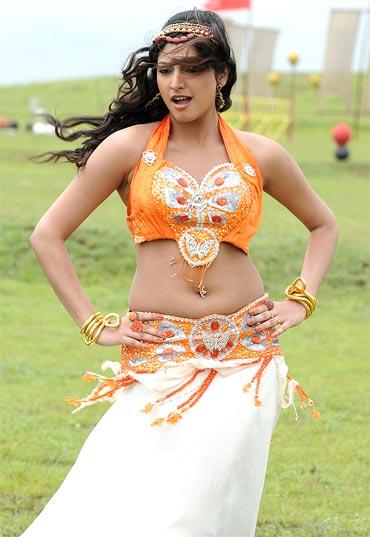 Actress Haripriya talks about her recent successes.
Taapsee: Mogudu will be a landmark in my career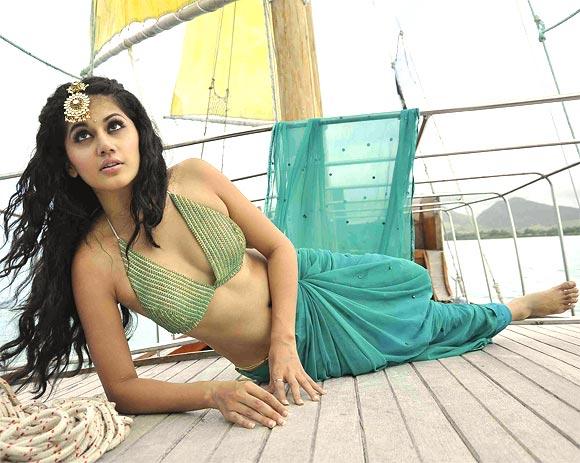 The actress shares her experience of shooting for Mogudu
October 31, 2011
Dileep in Vellaripravinte Changathi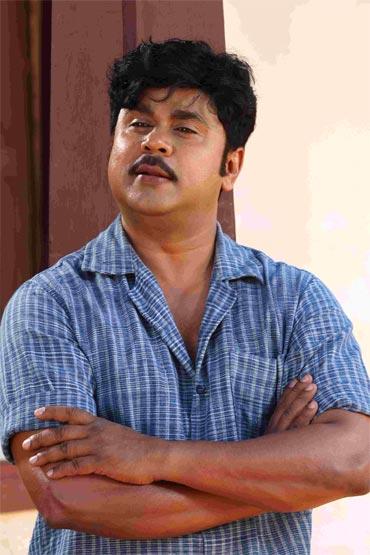 The film takes us back to the era of filmmaking in the 1960s.
October 28, 2011
Review: Kaanchaana is a silly attempt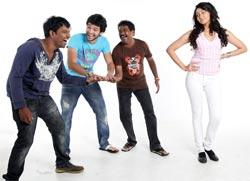 This is a silly attempt at a heist film.
Kamal Haasan and Rajnikanth impresssed with 7 Aum Arivu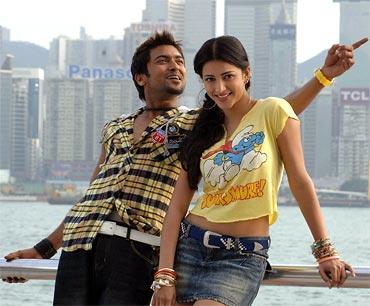 Get your lowdown on what's happening in Tamil cinema.
Velayudham wins the Diwali race in Kerala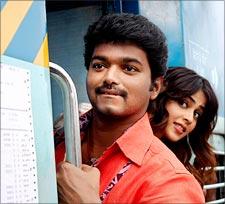 The film has opened to a bumper response
October 27, 2011
'I have never been perturbed by criticism'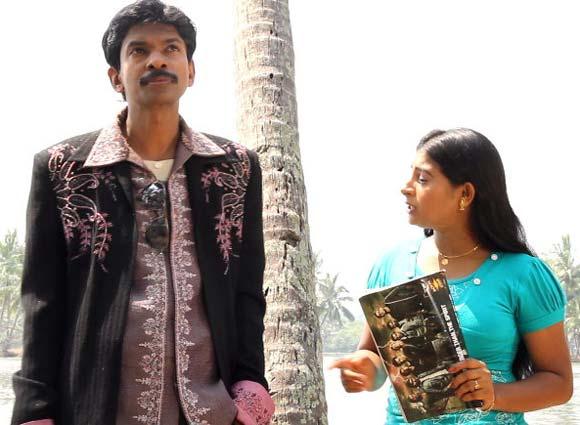 Santosh Pandit has suddenly shot to fame in Malayalam film industry
October 26, 2011
Review: 7am Arivu is worth a watch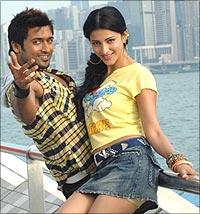 We list the positives and negatives of the film.
October 25, 2011
Genelia: Like it when people call me cute and bubbly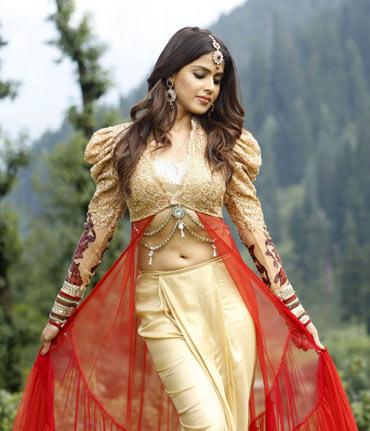 Genelia D'Souza talks about her Diwali release Velayudham.
Shruti: 7 Aum Arivu is a dream Tamil debut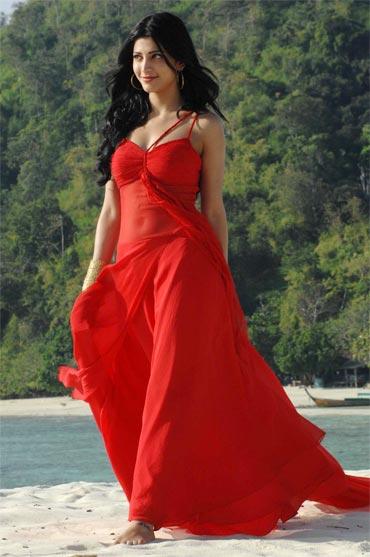 The actress talks abotu her first Tamil film, this year's Diwali release 7 Aum Arivu
October 24, 2011
Review: Osthe is mildly appealing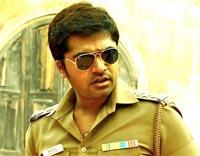 The film is the Tamil remake of Salman Khan's superhit Dabangg.
Raja: Velayudham is not a remake'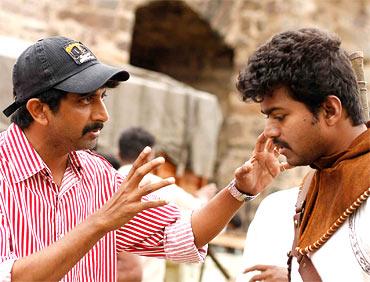 The director talks about his new film Velayudham which releases this Diwali
October 21, 2011
'Didn't think people would love Amudha so much'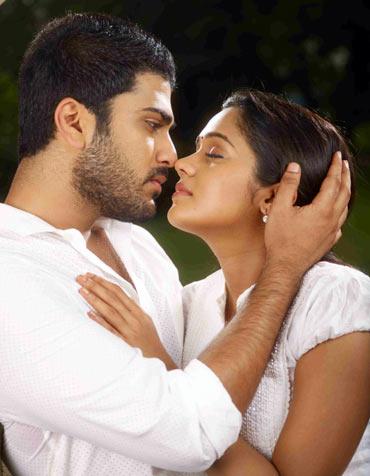 Actress Ananya talks about her big success with Tamil film Engeyum Eppothum.
Puneet to host Kaun Banega Crorepati in Kannada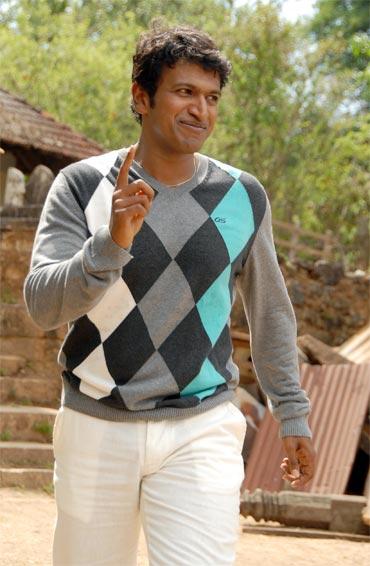 Get your lowdown on what's happening in the Kannada film industry, right here!
October 19, 2011
'Veeraputhran has created history in Malayalam films'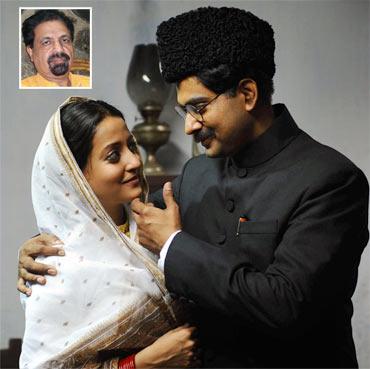 Director P T Kunhi Mohammed talks about his film Veeraputhran and opens up about the controversies related to it.
Looking at Vijay's path-breaking movies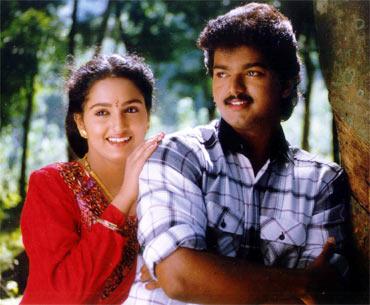 The actor has given some fine performaces. We take a look.
October 18, 2011
Miss World runner-up in Billa 2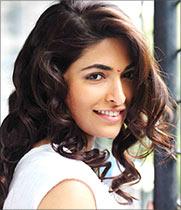 Parvathy Omanakuttan has replaced Huma Quereshi in the film.
What makes 7 Aum Arivu so hot this Diwali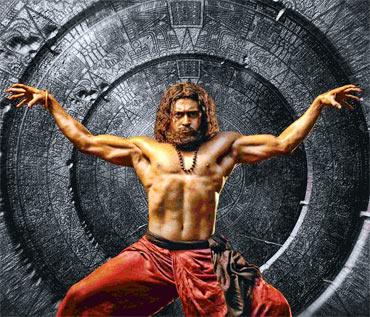 Director A R Murugadoss teams up with Suriya in one of the most awaited Tamil films this year.
October 17, 2011
Venkatesh, Mahesh Babu to act together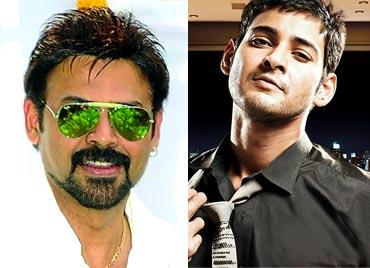 Here's a lowdown of what's happening in the Telugu film industry.
Malayalam actor Prithviraj to romance Rani Mukerji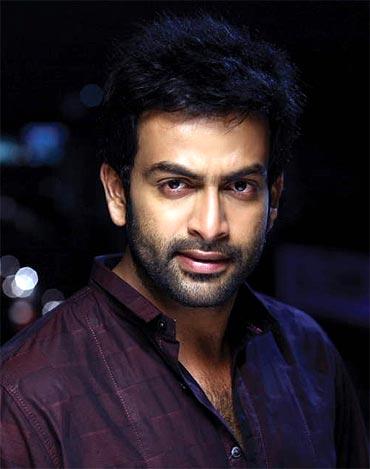 Get your lowdown of what's happening in Malayalam cinema.
Review: Veeraputhran could have been better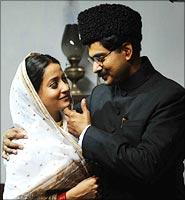 The film is not as good as drector P T Kunhi Mohammed's previous works.
October 14, 2011
Review: Pilla Zamindar is Nani's show all the way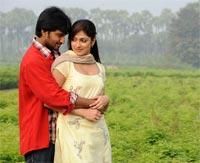 The Telugu film is quite entertaining.
Music review: Aravaan is worth a listen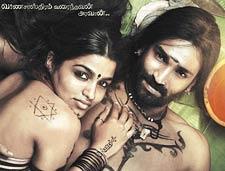 The music scored by Karthik, has its interesting moments, but its lyricists score better.
Arbaaz Khan to act in a Kannada film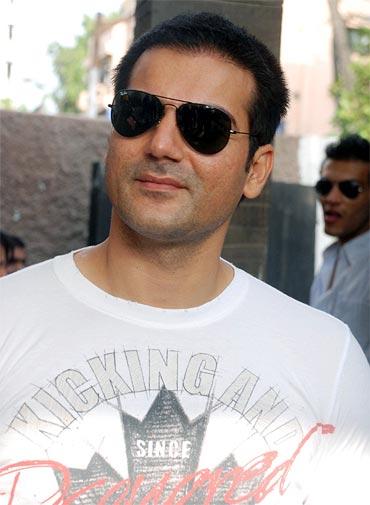 Get your lowdown of what's happening in Kannada films right here!
Kunhi Mohammed's Veeraputhran releases today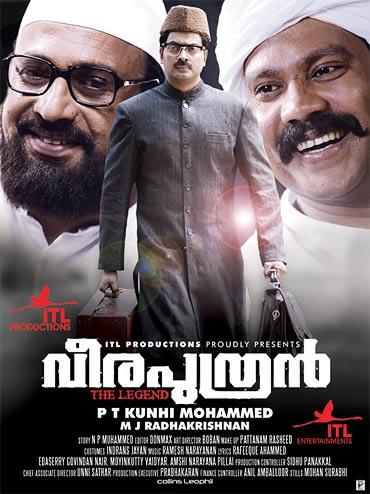 The film is based on the life of the legendary freedom fighter Mohammed Abdu Rahman Sahib
October 13, 2011
Suri joins hands with Puneet in Anna Bond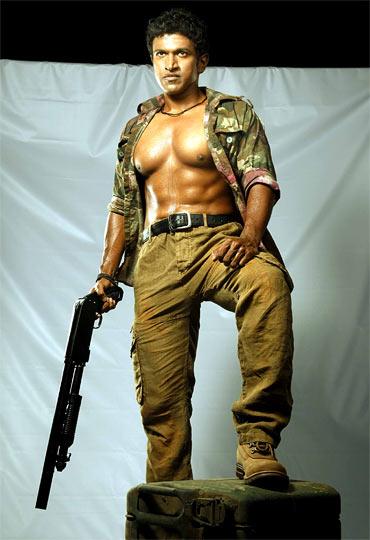 The film promises to be an out an out actioner.
'Pilla Zamindar is a fun film'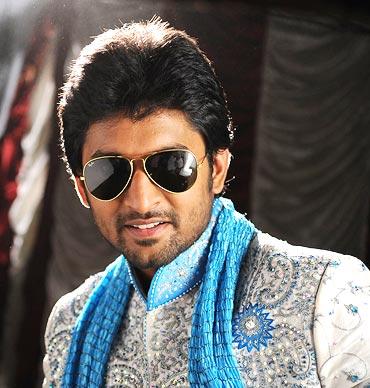 The Telugu actor talks about his film Pilla Zamindar and more.
October 12, 2011
Dookudu, a storming success

The movie has already made 70 crore in two weeks.
'Mayakkam Enna was a pleasant journey'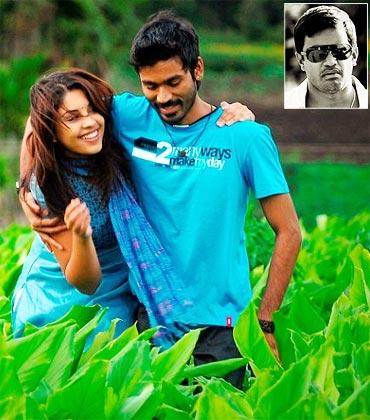 Director Selvaraghavan talks about the experience of shooting his upcoming film Mayakkam Enna.
October 11, 2011
First Look: Padmasree Bharat Dr Saroj Kumar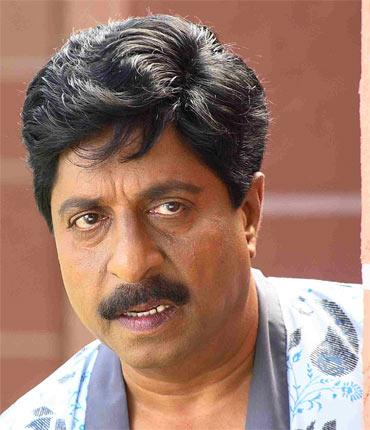 The film is not a sequel to the 2005 blockbuster Udayananu Tharam.
Subhash Ghai's Kannada film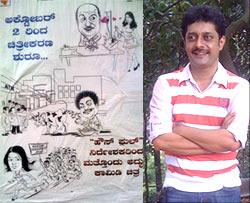 Mukta Art's maiden Kannada venture Nimbehuli will be directed by Hemanth Hegde who will also be seen in the lead.
October 10, 2011
First look: Pawan Kalyan's Panja
The actor will play an underworld don in the film.
First Look: Dileep's Spanish Masala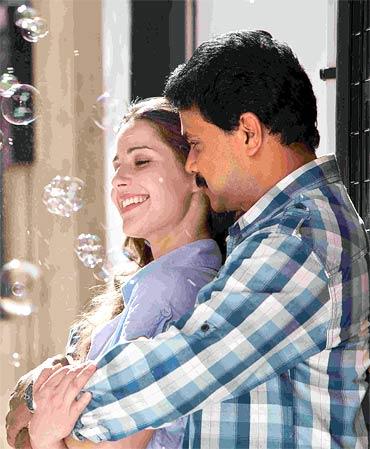 The well-known Tomatina festival, bull fighting, and flamenco dancing will be a part of the film.
Darshan apologises to his fans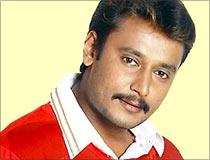 The actor was released on bail on Friday.
October 07, 2011
Devi dances to Prabhu Deva's choreography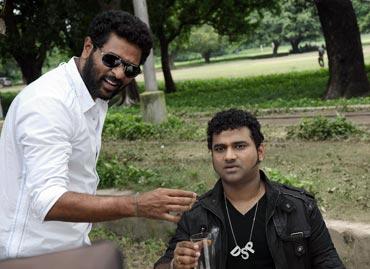 The music composer will be seen shaking a leg with Sameera Reddy in the Prabhu Deva directed Vedi
High Court grants bail to Darshan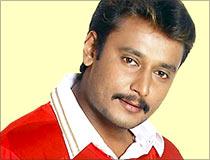 Holding that he could not continue to keep a celebrity actor locked up in jail and "demoralise" him, Justice Pinto said the actor, along with his film career, needs balancing his family life as well.
Review: Oosaravelli is a routine revenge drama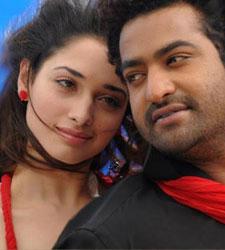 NTR Jr plays a restrained role and Tamannaah turns in a fine performance.
Review: Indian Rupee is entertaining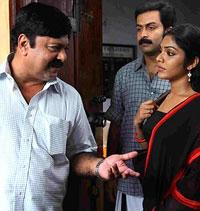 The narrative has a humorous streak throughout.
Review: Paramathma disappoints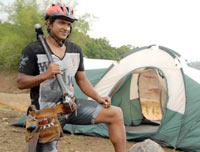 The vivaciousness created in the initial few minutes of the film is lost. Characters come and go but make no impact.
October 05, 2011
NTR Jr's back with Oosaravelli this Dussehra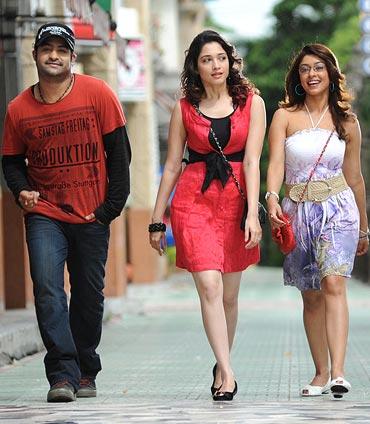 The actor is back with his new movie Oosaravelli which releases on Dussehra
Prithviraj-Ranjith come together for Indian Rupee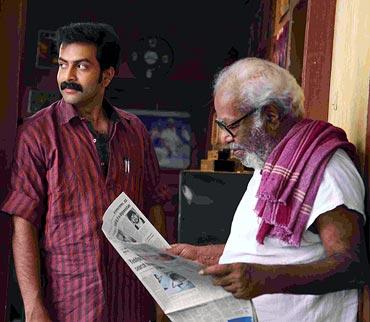 The movie is set to hit the screens this weekend.
October 04, 2011
'I knew Dookudu would be a blockbuster'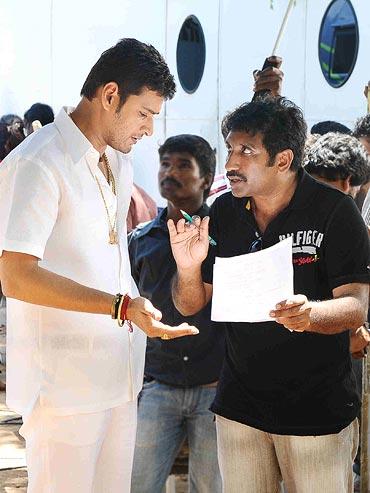 Director Seenu Vaitla, happily relives moments of the making of Dookudu in this exclusive interview.
Radhika Pandit teams up with Ajay Rao for Breaking News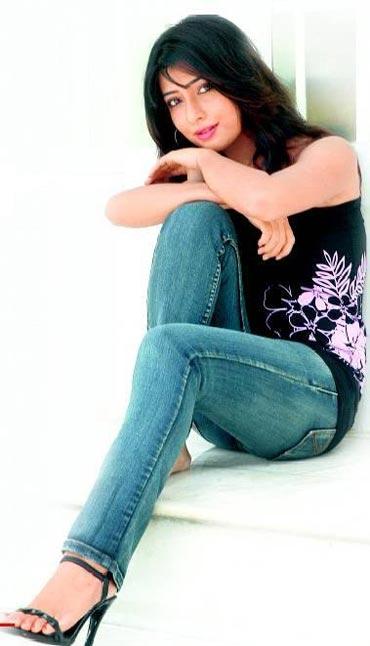 Breaking News is expected to be completed by December this year.
October 03, 2011
Makara Manju is intricate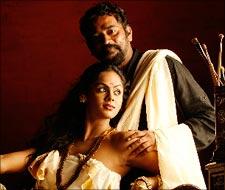 Lenin Rajendran's Makara Manju is watchable but you have to brush up your knowledge of mythology and history to fully appreciate it.
Snehaveedu is a pleasant experience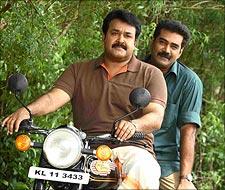 Sathyan Anthikad mixes his recent successful films to make Snehaveedu
Review: Madatha Kaja is average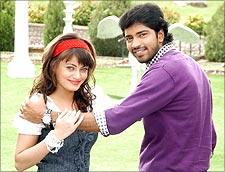 Allari Naresh, tries to salvage the film, but has to battle a poor script and dialogues.
Review: Sameera stands out in Vedi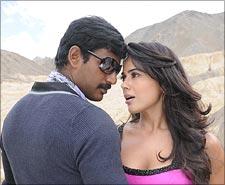 The movie is just another run-of-the-mill entertainer.
Darshan's Sarthy is a big hit with fans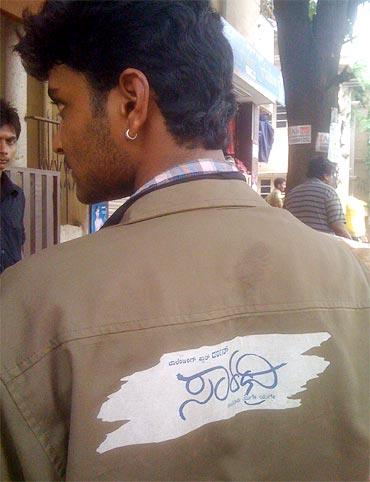 Fans can't seem to get enough of Darshan's new film.
September 30, 2011
Review: Muran is heavily inspired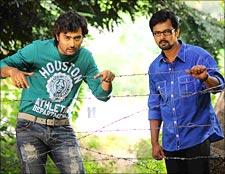 The movie is a unashamed re-worked version of Alfred Hitchcock's Strangers in a Train.
Review: Sarathy will make Darshan fans happy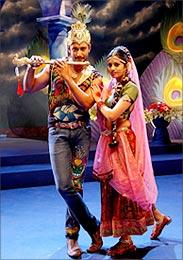 The movie is a good revenge drama.
Review: Vaagai Sooda Vaa is outdated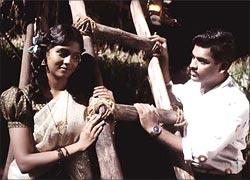 Despite the interesting milieu, the movie loses out on the most basic requirement -- the story.
Upendra, P Vasu come together for Aarakshaka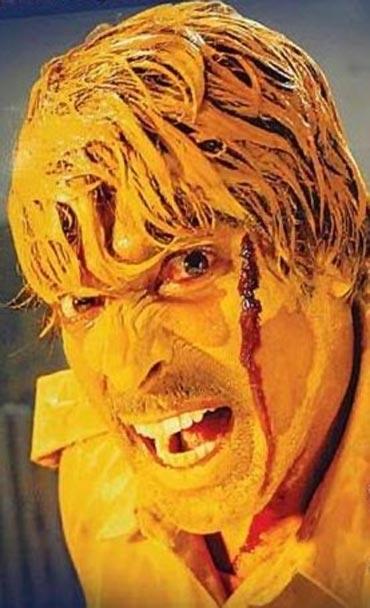 This is the first time that the actor and the filmmaker have come together for a film.
Sathyan on Snehaveedu, Mohanlal's 300th film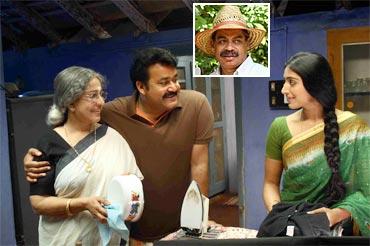 The filmmaker talks about the landmark film.
September 29, 2011
Nithya Menen banned from Malayalam films?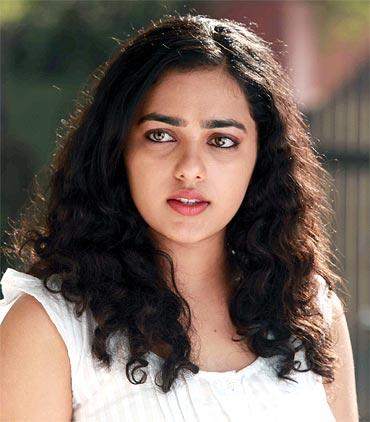 The event that apparently triggered the notice and ban rumours happened during the shooting of director T K Rajeev Kumar's Tatsamayam Oru Penkutty, in which Nithya plays the heroine.
September 28, 2011
Chattakkaari to be remade with Nithya Menen?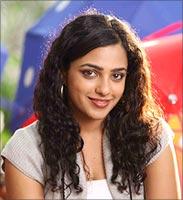 The film will be directed by Santhosh Sethumadhavan.
'I felt Muran was like my own production'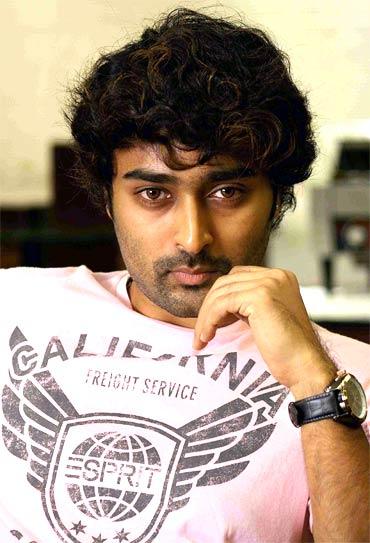 Actor Prasanna shares his experience of working in Muran.
September 27, 2011
'I am really inspired by Hitchcock'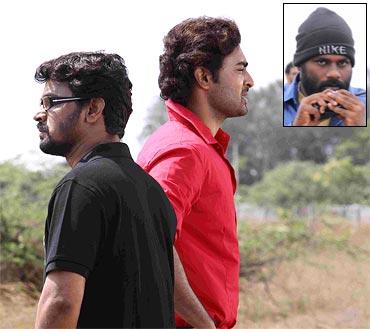 The director talks about his much anticipated debut film Muran
September 26, 2011
Review: Manasology can be avoided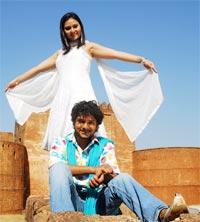 Performances give nothing to rave about. While Amoolya dominates each scene, she doesn't make much of an impression.
Review: Maryade Ramanna relies on Komal's comedy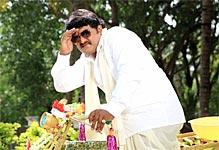 Comedy king Komal is back as a full-fledged hero in Maryade Ramanna.
First Look: Prithviraj's Indian Rupee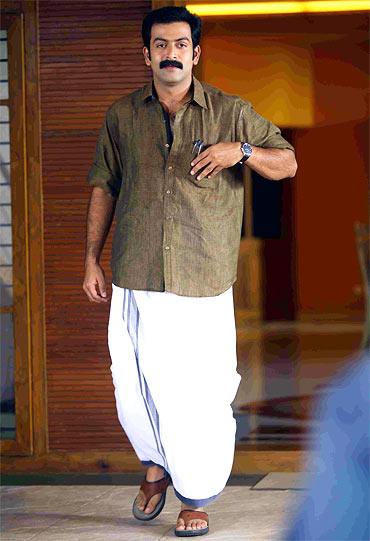 The actor will be seen playing the role of a small-time real estate broker.
September 23, 2011
Review: Dookudu is Mahesh Babu's show all the way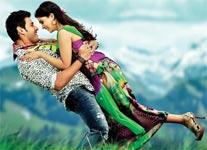 Watch the film if you're his fan.
Review: 7aum Arivu music invokes a sense of deja vu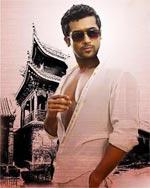 The album has nothing new to offer.
Is Pranayam being remade in Hindi?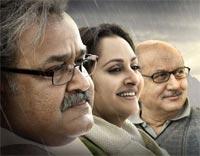 Blessy is contemplating a Hindi remake of his Onam release.
September 22, 2011
Review: Mayakkam Enna songs are entertaining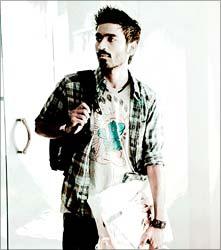 The films offers some refreshing songs to hear.
Two Kannada films fight it out this weekend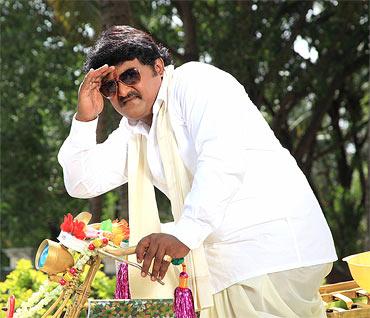 Comedy or romance, take your pick this weekend.
September 21, 2011
Making waves with Engeyum Eppothum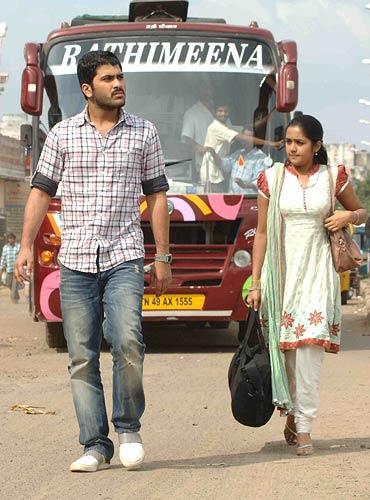 Filmmaker M Saravanan's film is garnering quite a response.
Ramya: From acting to politics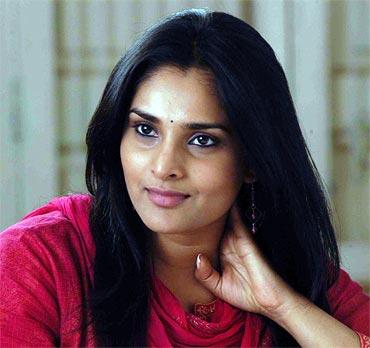 The actress won the Youth Congress booth-level elections two days ago.
September 20, 2011
First Look: UTV's Husbands in Goa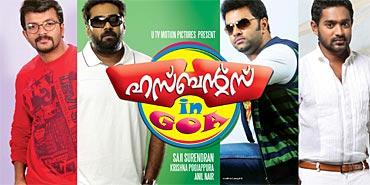 The story is about hree husbands who take a break from their married life.
September 19, 2011
Review: Go for Engeyum Eppodhum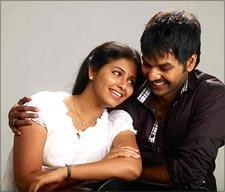 Directed by M Saravanan, this film is a slice of life.
Puneet-Yograj Bhat, a winning combination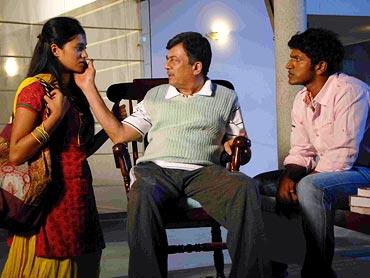 The duo team up for the first time in Kannada film Paramathma.
September 16, 2011
Review: Vandhaan Vendraan disappoints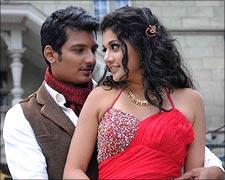 The screenplay of the film falls apart spectacularly.
First look: Karthi's Shaguni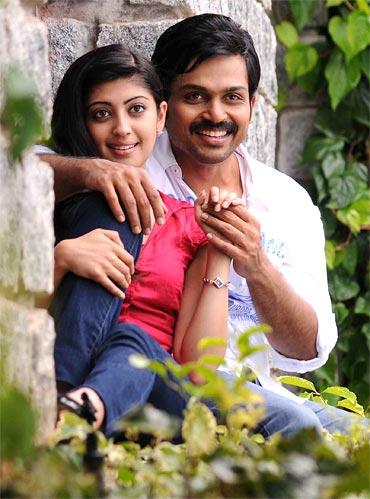 The film will see Karthi in a different get-ups.
'The story of Pranayam was in my mind right from my college days'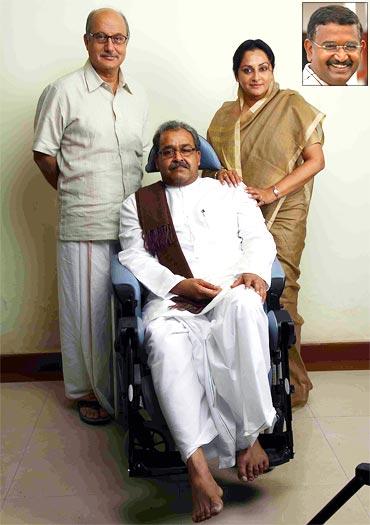 Director Blessey talks about his latest film Pranayam.
September 15, 2011
'I want people to say there's no one like me'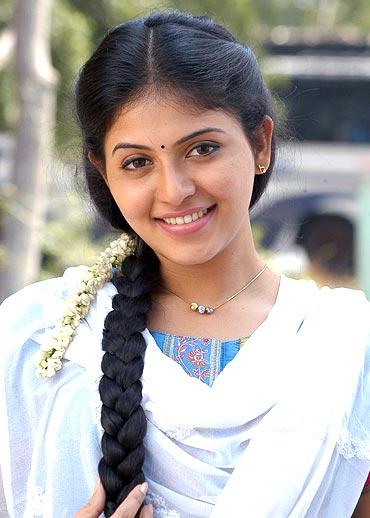 Actress Anjali talks about her new film Engeyum Eppothum.
Ban on Kannada actress Nikitha lifted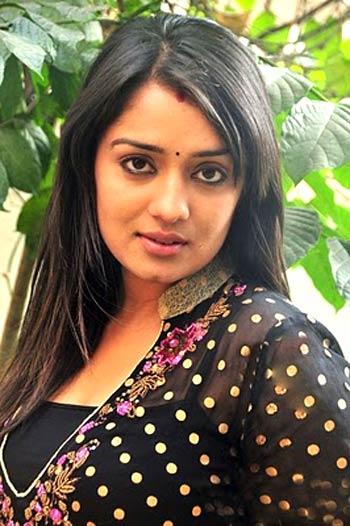 Kannada Film Producers Association had earlier put a three-year ban on the actress, as they felt she was responsible for the marital discord in Darshan's family.
Court rejects Darshan's bail plea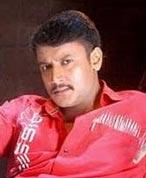 The Kannada actor continues to be in judicial custody.
September 14, 2011
'I am super excited about Engeyum Eppodum'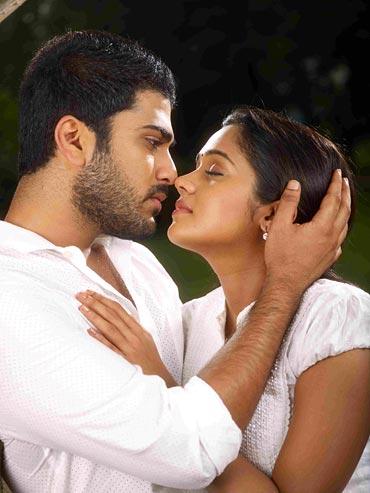 Telugu actor Sharwanand talks about his new film.
Vandhaan Vendraan is all set to conquer hearts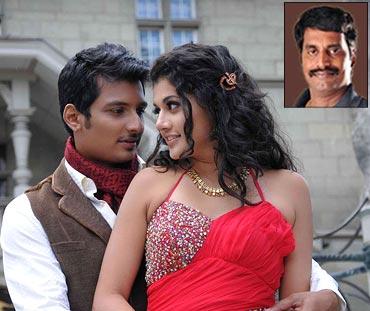 Filmmaker R Kannan talks about his new directorial venture.
September 13, 2011
'I haven't thought about directing my father, Rajnikanth'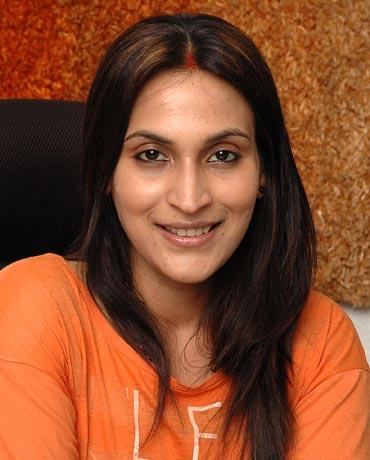 Rajnikanth's daughter Aishwarya talks about her directorial debut, and directing her husband, Darshan.
Nikitha: Prove my 'affair' with Darshan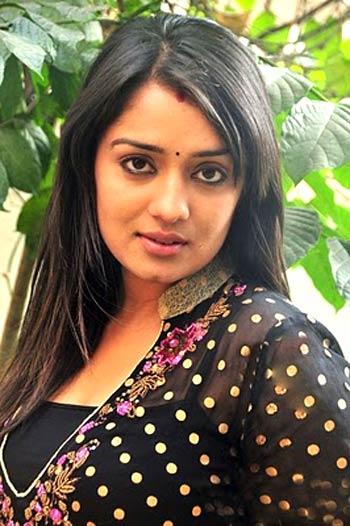 The actress is going through a tough time, thanks to her three-year ban from the film industry.
September 12, 2011
Review: Lifeu Ishtene! is refreshing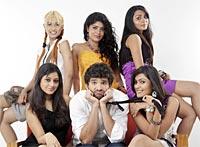 A humourous take of a man who tends to fall in love with every girl he meets.
Review: Nothing new about Dr Love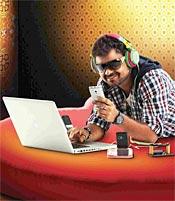 Directed by debutant K Biju with Kunchacko Boban in the lead is a typical campus film
First Look: Krishnavamsi's Mogudu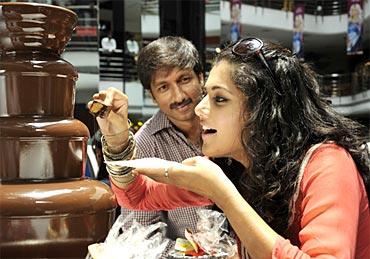 The film is a jounrey of a man who truly becomes a mogudu (husband).
September 09, 2011
Kannada actor Darshan arrested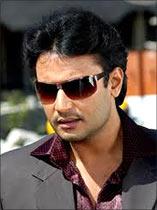 The actor apparently threatened his wife at gun point.
Review: Sevenes meets expectations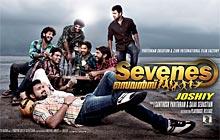 It takes a while to connect the dots in this youth-centric film.
September 08, 2011
Gautham Menon's new love story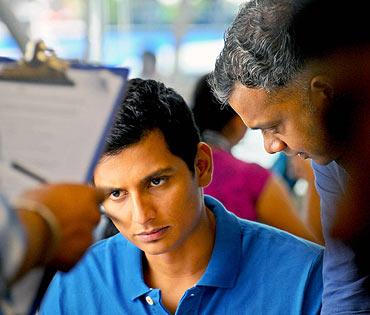 The filmmaker gets ready with a new project.
Pawan Kumar says 'move on' with Lifeu Ishtene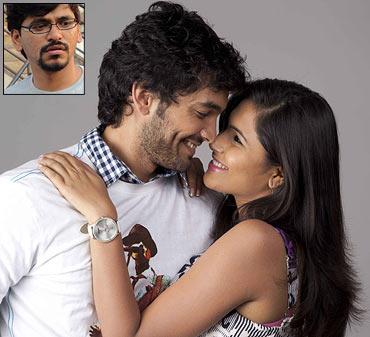 Debutante director Pawan Lumar talks about his film that releases tomorrow.
September 07, 2011
First Look: Nagarjuna's Rajanna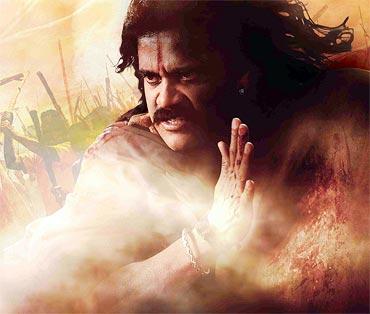 The movie is set in the post independence period during the during the Razakkar regime.
'My debut in Kannada films was well received'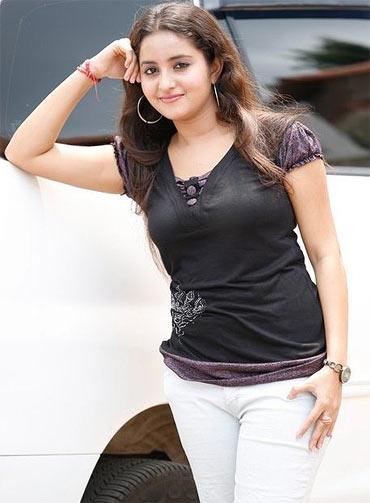 Bhamaa, who is shooting for her upcoming film Shyloo, shares her acting experience.
September 06, 2011
First Look: Mammootty's Venicile Vyapari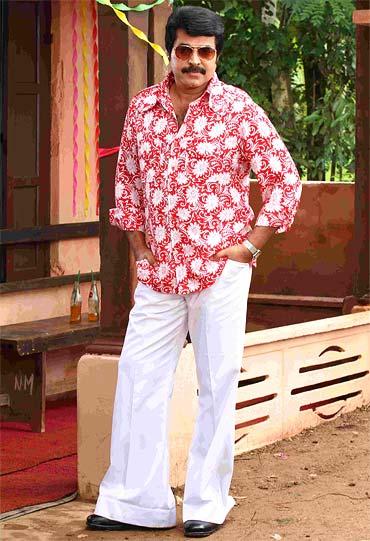 The movie is a murder mystery where Mammooty will be seen playing a police constable.
'I knew Singham would click with the audience'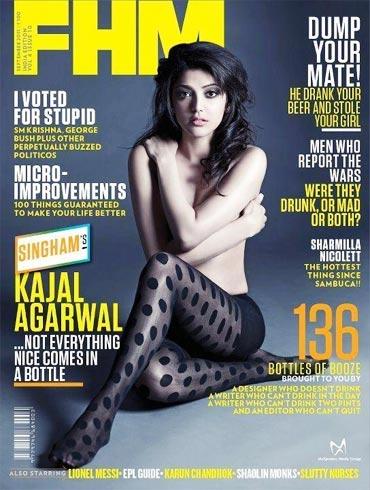 Kajal Agarwal talks about her films and venturing into Bollywood.
September 05, 2011
Jaya Prada: There is no life without Pranayam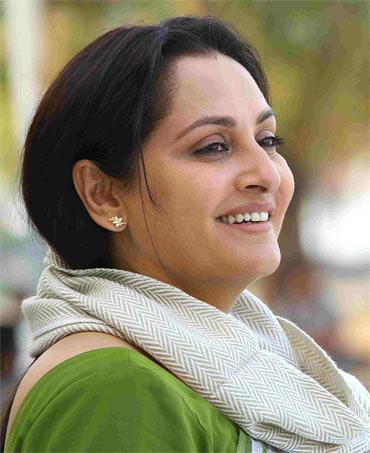 The actress talks abot her Malayalam film and her political career.
Velayudham music is for Vijay fans only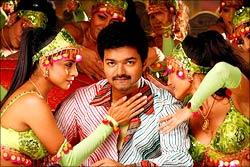 The album has some promising numbers but has nothing new to offer.
First Look: Vijay's Velayudham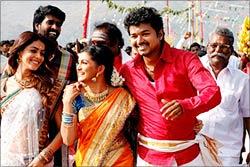 The music launch, however, looked more like a political meet.
September 01, 2011
Review: Pranayam lacks depth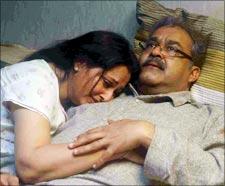 The film has to depend on its protagonists to work and is much below expectations from a director of Blessy's calibre.
Archives
July - August 2011
|
July - August 2011
|
May - June 2011
|
March - April 2011
|
January - February 2011
|
November - December 2010
|
September - October 2010
|
July - August 2010
|
May - June 2010
|
February - April 2010