April 30, 2012
Puneeth: Anna Bond is not a Bond film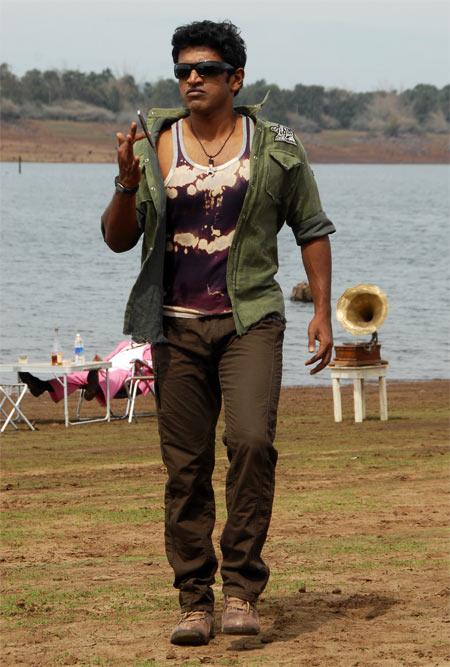 The much awaited film releases tomorrow.
Priyamani: My role in Anna Bond is not author-backed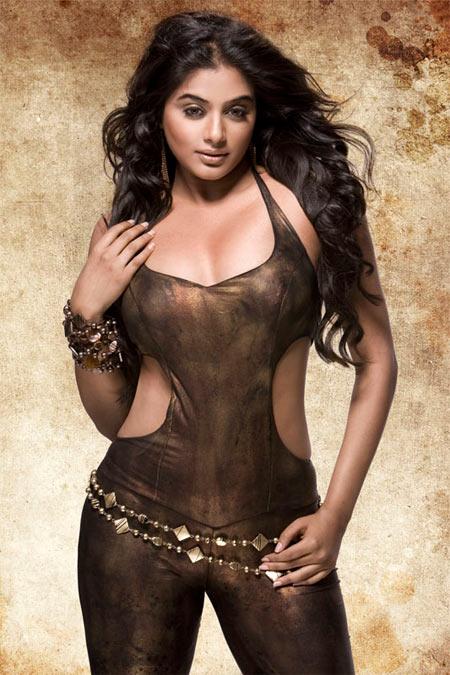 The actress plays the role of a documentary film-maker int he film.
Telugu actor Ram to debut in Tamil film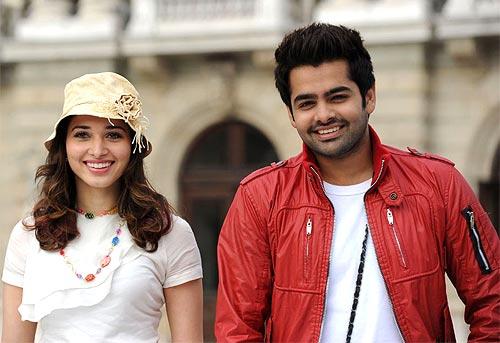 Titled Yen Endraal Kadhal Enben the film also stars Radhika Apte, Anu Haasan amongst others.
April 27, 2012
Review: Leelai is worth a watch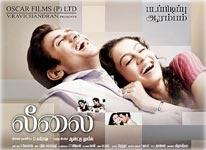 It's a feel-good, simple, urban romance that has its funny moments.
Review: Parie is disappointing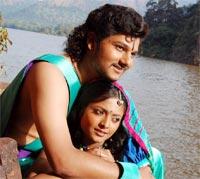 The film works because of Niveditha's performance.
Review: Dammu is strictly for NTR Jr fans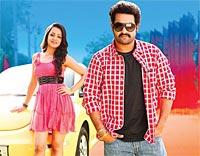 The film highlights all the predictable potboiler elements that an average film boasts of.
Vicky Donor actress Yami Gautam in Hero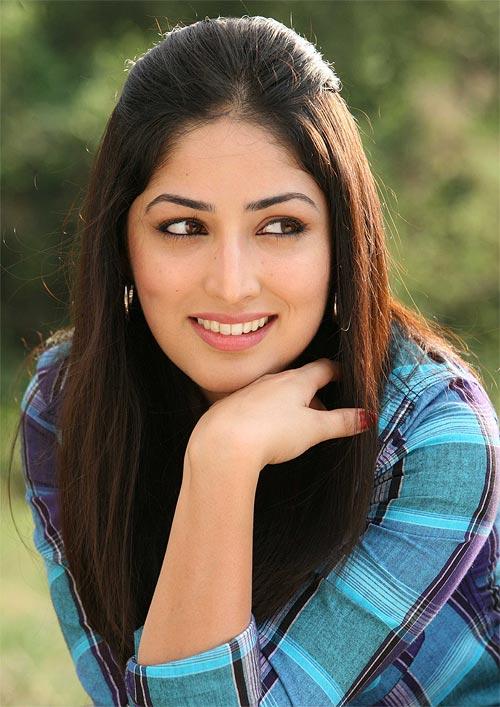 Get your lowdown on what's happening in Malayalam cinema.
April 26, 2012
Rakesh Adiga: I want to play tough roles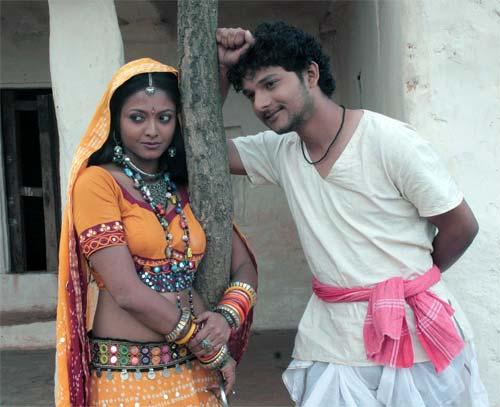 The actor explains why he wants to come out of his chocolate boy image.
Karthika: I want to do selective films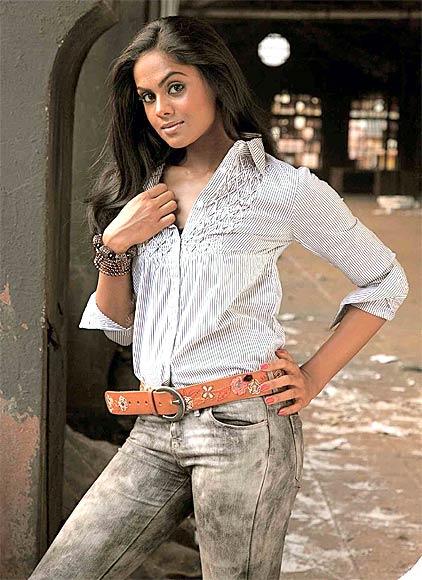 The actress talks about her new film Dammu.
April 25, 2012
Niveditha: I am not comfortable kissing on screen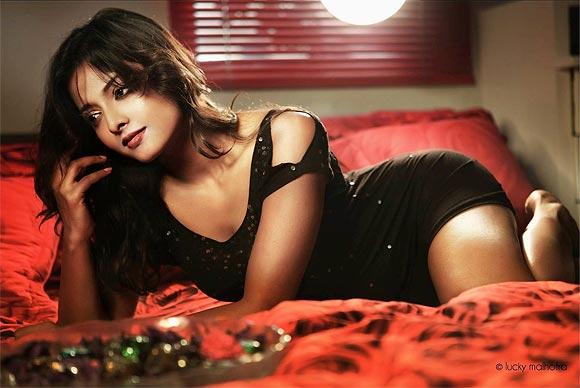 Niveditha, talks about her career and her upcoming film Parie.
Trisha and Karthika Nair team up with NTR Jr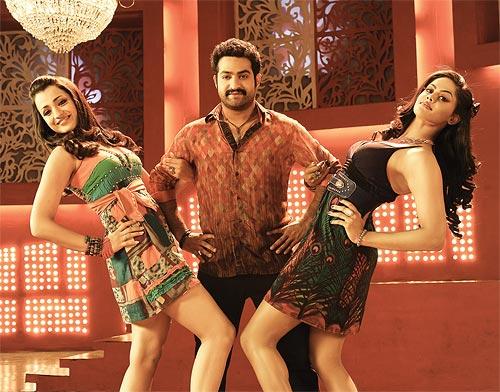 Dammu is all set to release on April 27.
April 24, 2012
Govindaaya Namaha song goes viral online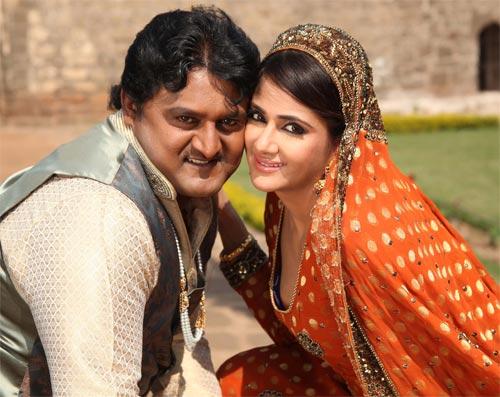 Get your lowdown on what's happening in Kannada cinema.
April 23, 2012
Review: Josettante Hero is not worth your time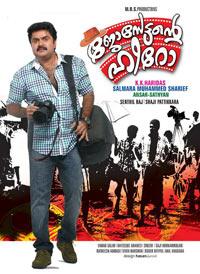 The film's storyline is wafer-thin and predictable.
First Look: Ravi Teja and Taapsee in Daruvu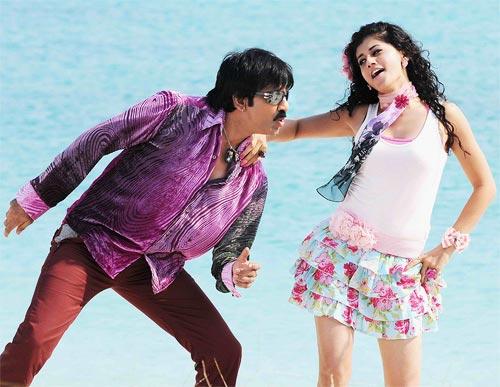 Ravi Teja portrays different characters, while Taapsee plays a classical dancer.
First Look: Dileep as Nadodi Mannan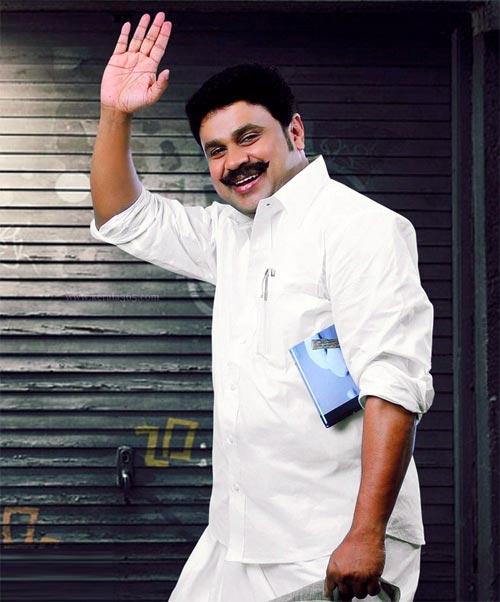 The actor will be seen playing a paid worker who takes part in political processions.
April 20, 2012
Review: Disco is torturous film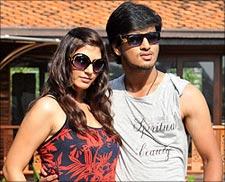 Watching Disco is an ordeal you don't want to endure.
Special: The A-Z of Malayalam cinema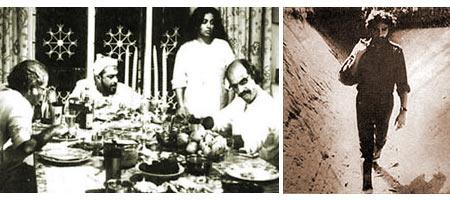 A look at the Malayalam films which best symobolise the letters of the alphabet!
First Look: Upendra, Ramya first 3-D film in Kannada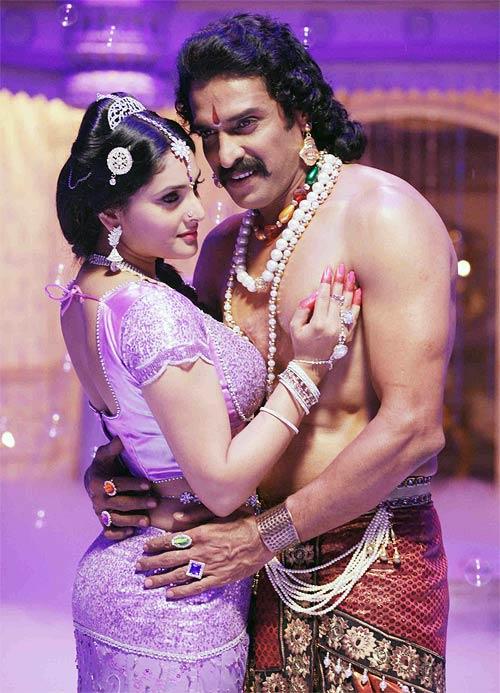 Katari Veera Sura Sundaraangi is the first full-fledged 3-D film which releases on April 27.
April 19, 2012
'Disco has nothing to do with dance'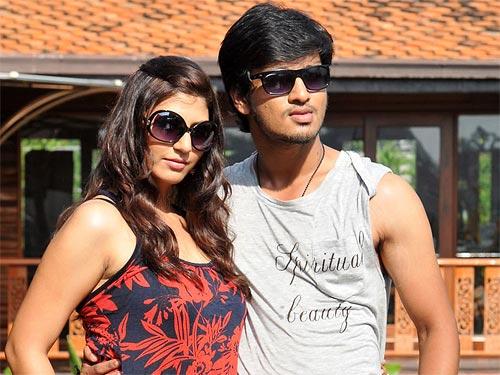 Telugu actor Nikhil Siddhartha talks about his upcoming film Disco.
April 18, 2012
Special: The A to Z of Tamil Cinema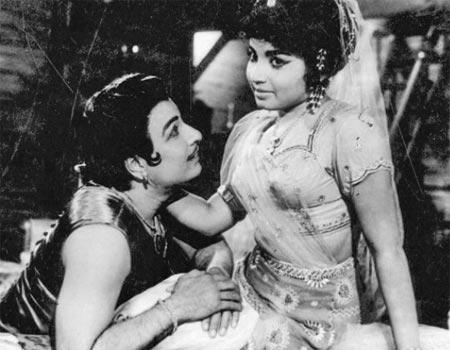 A look at the Tamil films which best symobolise the letters of the alphabet!
April 17, 2012
'I feel totally excited about 22 Female Kottayam'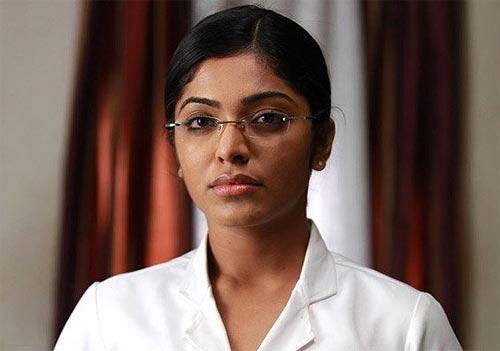 Rima Kallingal talks about the success of her film 22 Female Kottayam
April 16, 2012
Review: 22 Female Kottayam is interesting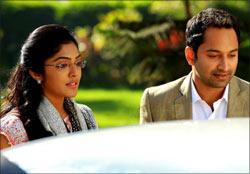 The film jolts you and keeps you riveted to the screen.
Mohanlal-starrer Grandmaster's music launched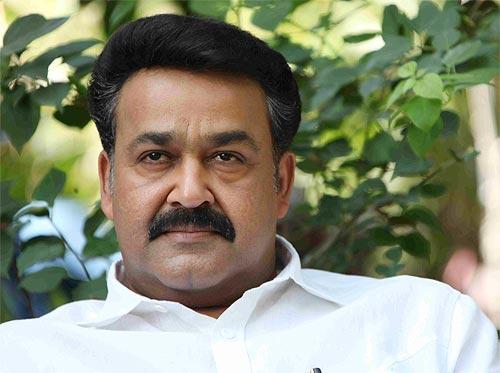 Get your lowdown on whats happening in Malayalam cinema.
April 13, 2012
Review: Dasamukha makes you think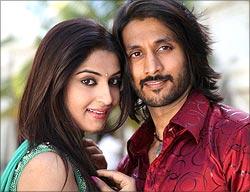 Actors do a fine job with their roles.
Review: Cobra is recycled fare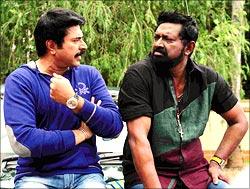 The film's premise does not inspire confidence and even the humour does not have the requisite fizz.
Review: Oru Kal, Oru Kannaadi is tortuous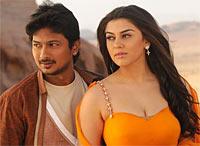 Santhanam is the only reason you could sit through most of the film.
First look: NTR, Trisha and Karthika come together for Dammu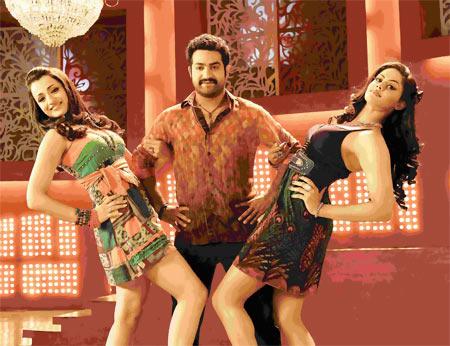 The film is scheduled to release on April 27.
'22 Female Kottayam is a commercial thriller'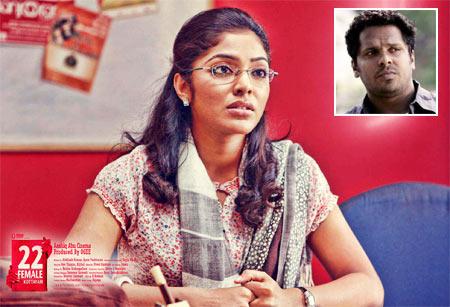 Director Aashiq Abu talks about his upcoming film 22 Female Kottayam
April 12, 2012
I made Dasamukha for the passion of film-making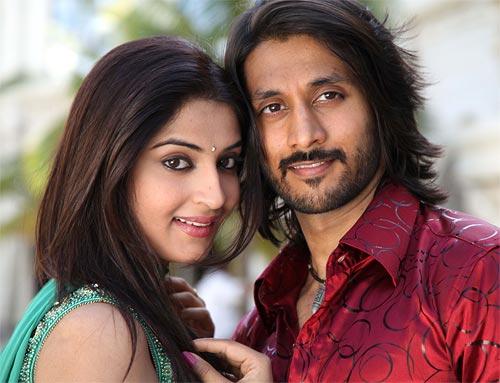 Writer and film-maker Ravi Srivatsa talks about his directorial venture Dashamukha.
Bappi Lahiri sings a song in Tamil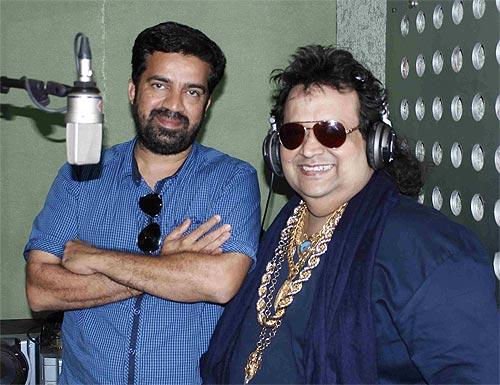 Get your lowdown on what's happening in Tamil cinema.
April 11, 2012
First Look: Ranjini Haridas debuts with Entry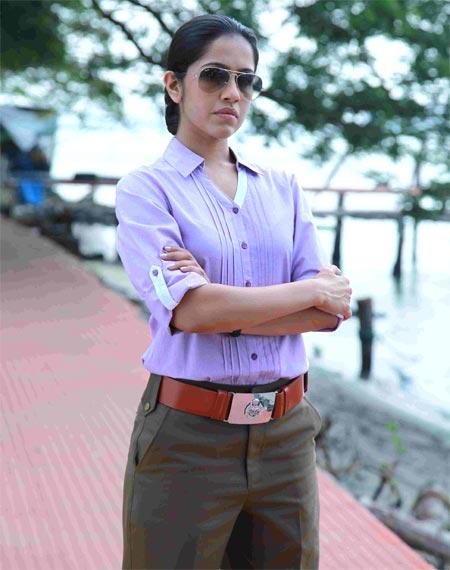 Baburaj, Bhagath Manuel and Sija Rose also star in the film.
April 10, 2012
Two Telugu films will fight it out this weekend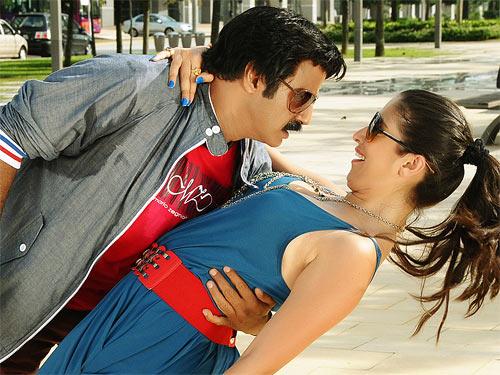 Adhinayakudu and Neeku Naaku Dash Dash are releasing this week.
Mammootty's Cobra ready to release on Vishu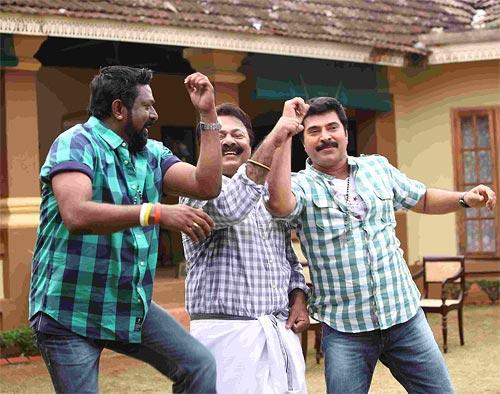 The film has been written and directed by Lal, who also plays a leading role along.
April 09, 2012
Sudheer's next to be an action film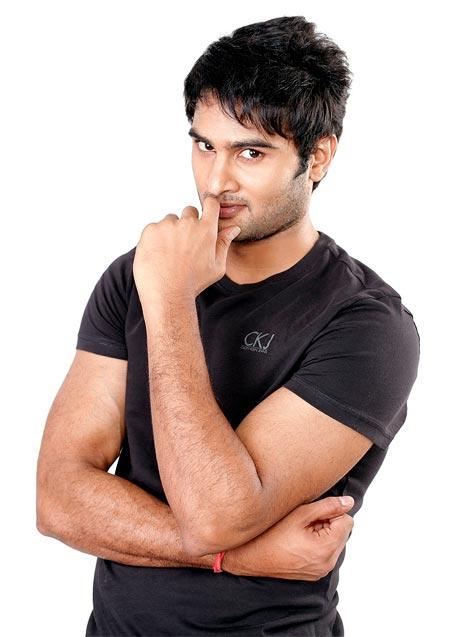 Get your lowdown on what's happening in Telugu cinema.
Rajnikanth's Baashha in Hindi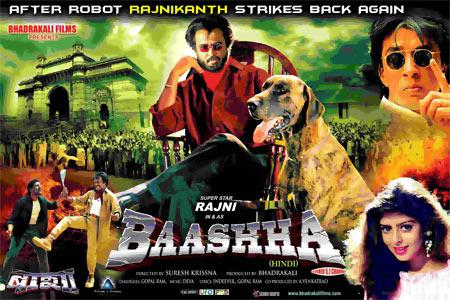 The film will be dubbed and released in Hindi 16 years after it was released in Tamil.
Review: Mayamohini is sub-standard fare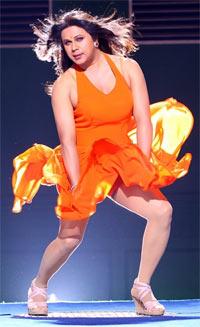 The film could be popular with the vacation crowd but there's hardly anything here for the thinking viewer.
April 06, 2012
Review: Dev, Son Of Mudde Gowda is light hearted comedy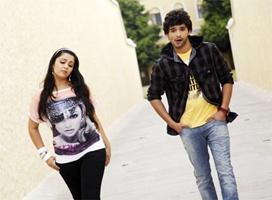 The role is tailor-made for Diganth.
April 05, 2012
Review: Rachha is for Ram Charan fans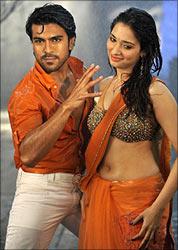 Ram Charan and Tamannaah have performed well in this average mass entertainer which is mostly for Charan's fans.
Indrajit: I play a superstar in the film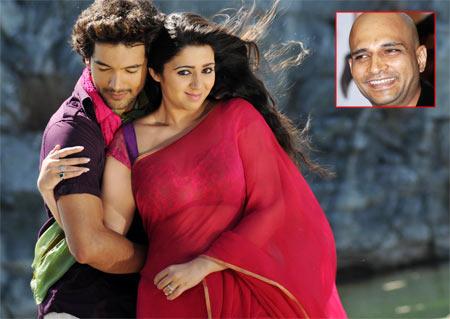 Director Indrajit Lankesh talks about directing Diganth and his role in the film.
Festival time for Malayalam film industry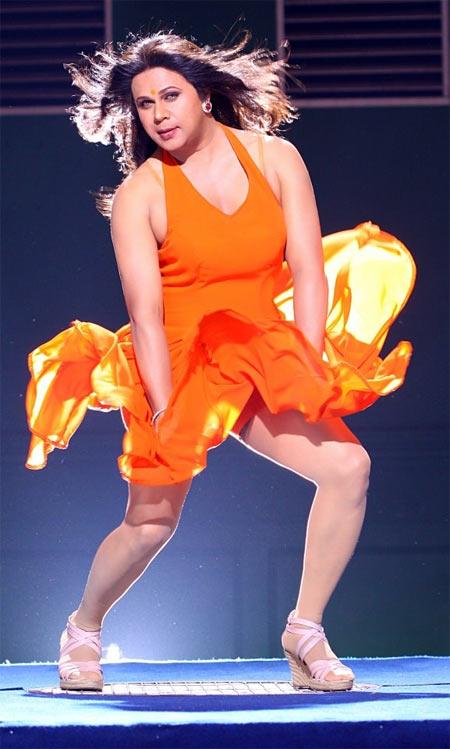 Four films are set to release for this year's Vishu season.
April 04, 2012
Ajmal: I play a key role in Rachcha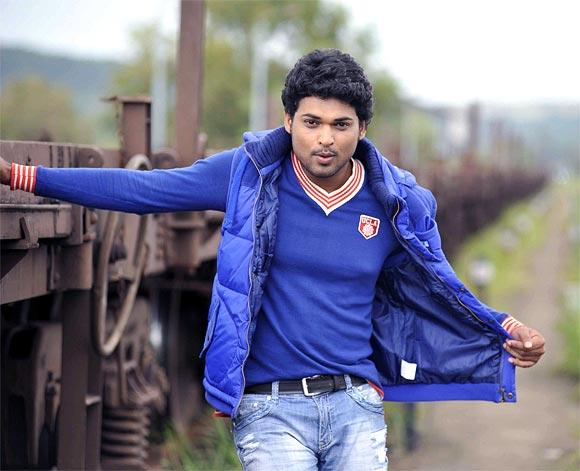 Ajmal Ameer talks about making his debut in Telugu films with Rachcha
'I dont have a glamarous role in Rachcha'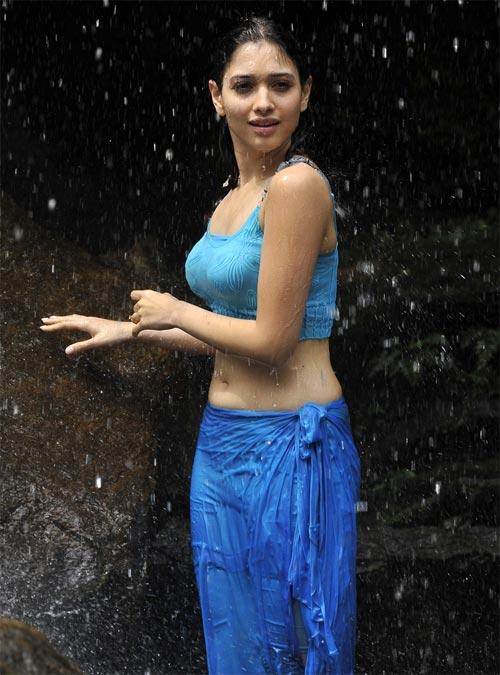 Tamannaah shares her experience of shooting on Rachcha
April 03, 2012
First Look: Mohanlal in Ranjith's Spirit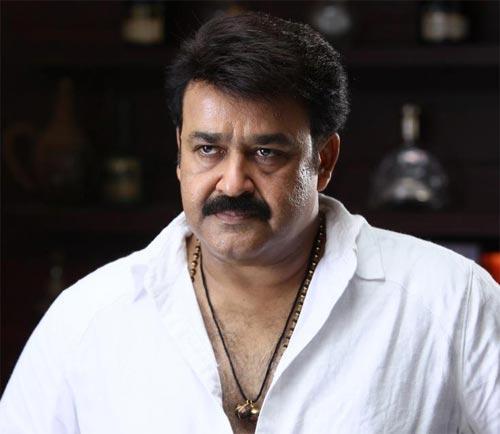 Alcoholism is one of the topics in the film which also talks about positive spirit
Ajith finishes shooting for Billa 2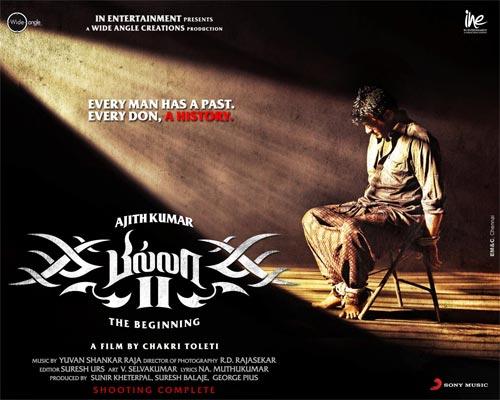 The film is prequel to the first film.
April 02, 2012
Ram Charan Tej gears up for Rachcha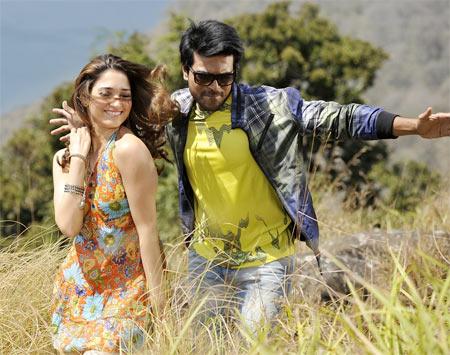 The film is set to release this week.
PIX: Rajiniknath starts shooting for Kochadaiyaan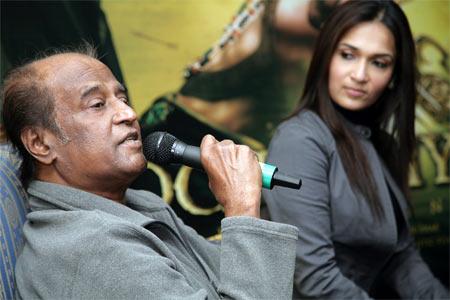 The superstar's daughter Soundarya will direct the film.
Masters could have been better
</IMG>Paresh C Palicha says <EM>Masters </EM>is a different from the usual crime thriller.</STRONG></FONT><BR><BR><FONT face=Arial size=2>The tagline of the Malayalam film <I>Masters</I> is 'Deciders of Destiny'. Directed by Johny Antony, it stars Prithviraj and Tamil director-actor M Sasikumar as two friends, one a cop and the other a journalist. Together they solve crimes and are presumably the ones who decide destinies. </FONT><BR><BR><FONT face=Arial size=2>The script is by newcomer Jinu Abraham. First, we see a young woman (Piaa Bajpai) going up in flames. She is apparently a suicide bomber and her victim is a lecherous businessman who had been accused of involvement in a sex racket but went scot free using his influence and money power.</FONT><BR><BR><FONT face=Arial size=2>Next we see our heroes being reprimanded in court for accusing a respectable man of immoral trafficking and other crimes. The following sequences establish that Sriramakrishnan (Prithviraj) is a daredevil officer taking on a bunch of goons in the court premises. His friend Milan (Sasikumar) is a timid journalist, who considers his job as a way to earn his bread and butter.</FONT><BR><BR><FONT face=Arial size=2>As we would expect, the daredevil cop gets the responsibility of investigating the suicide bombing. He finds there is no connection between the girl and her target. But, she had witnessed her father raping and killing her stepsister. The plot thickens when a suicide squad begins targetting the perpetrators of sexual crimes who have been spared by the courts. The interesting part is that there is no direct link between the killer and the victim.</FONT><BR><BR><FONT face=Arial size=2>By the end of the first half, you know how the story will flow and how it will end. The back stories of the characters interrupt the flow and the pace of narration, and there are hardly any thrilling moments. </FONT><BR><BR><FONT face=Arial size=2>Prithviraj has this chilled-out look throughout, without even a crease appearing on his forehead. This is one of his better roles in uniform, where he gets to show his muscular physique, though it comes second to his role as SI Solomon in <I>Vargam</I> (2006).</FONT><BR><BR><FONT face=Arial size=2>Actor-director Samuthirakani makes a 'blink and you miss him' kind of guest appearance in a song.</FONT><BR><BR><FONT face=Arial size=2>The rest of the cast seems to have only extended cameos. Thankfully there is no romantic angle in the story but still there are three leading females--Piaa Bajpai, Ananya and Sandhya. Siddique, Jagathy Sreekumar, and Salim Kumar are part of the supporting cast.</FONT><BR><BR><FONT size=2><FONT face=Arial><I>Masters </I>is somewhat different from the usual crime thriller, but it leaves us with a feeling that it could have been better.</FONT><BR><BR><FONT face=Arial size=2><STRONG>Rediff Rating</STRONG>: <IMG alt="" src="http://im.rediff.com/movies/2012/apr/rating2half1.gif height=50>
The film feels half-baked and could have been more much more.
Review: Outsider is confusing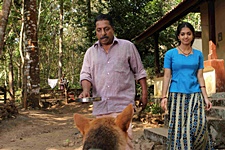 Sreenivasan saves the film to an extent
March 30, 2012
Review: Govindaaya Namaha is entertaining
The film is worth a watch.
Review: 3 is sincere and refreshing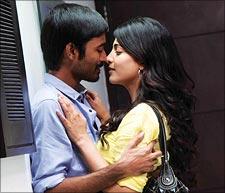 The film is an ode to romance.
PIX: Ramya gets ready for KBC in Kannada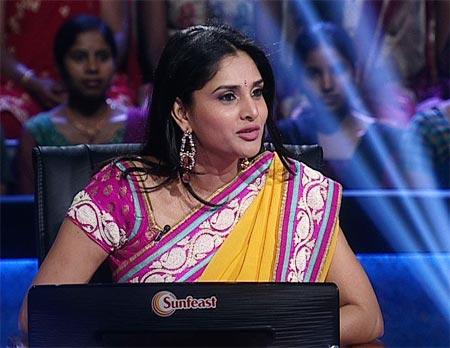 The actress talks about her fun experience.
March 29, 2012
Aadi: I had doubts about working with a woman director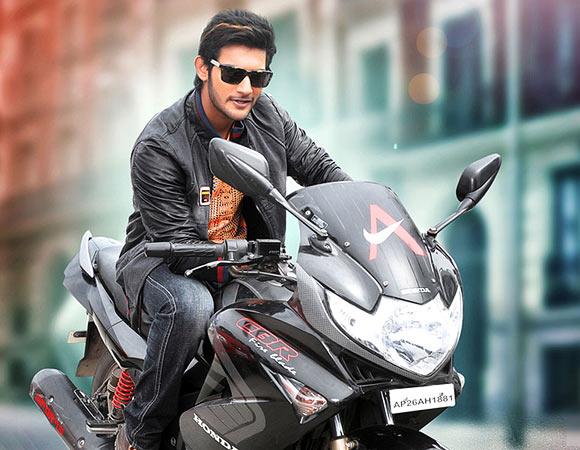 The young actor talks about his new film Lovely.
'After Kolaveri Di, people look at me accusingly'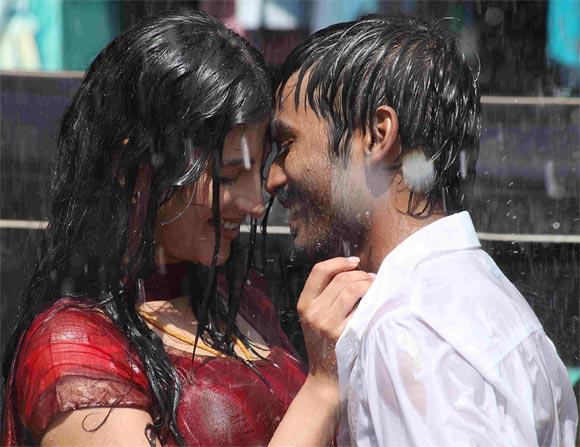 Shruti Haasan gets candid about her new film, 3, co-starring Dhanush.
South star Samantha gets ready for Bollywood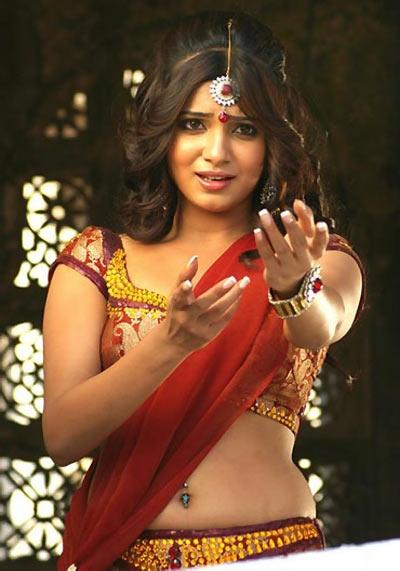 The actress has bagged Gautham Menon's new Hindi film.
March 28, 2012
Meet Rekha, the Jinke Mari girl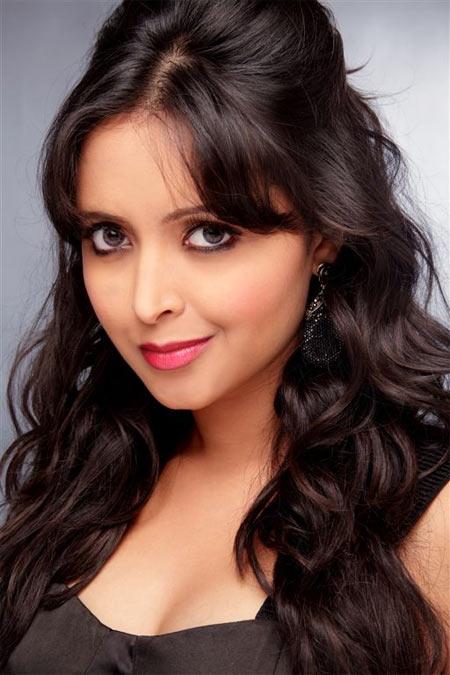 The Kannada actress talks about her new film.
Ranjith: Prakash Raj is unprofessional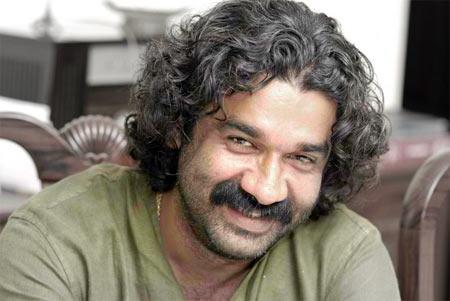 Get your lowdown on what's going on in the Malayalam film industry.
March 27, 2012
Girish Kasaravalli wins 12th National Award with Kurmavatara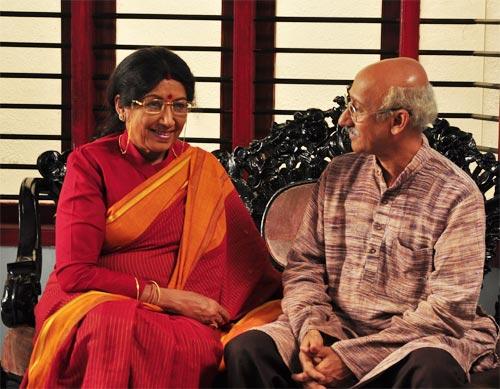 The prolific filmmaker talks about his latest recognition and how the film came about.
Rana Daggubati to star in Aamir-starrer Raakh's remake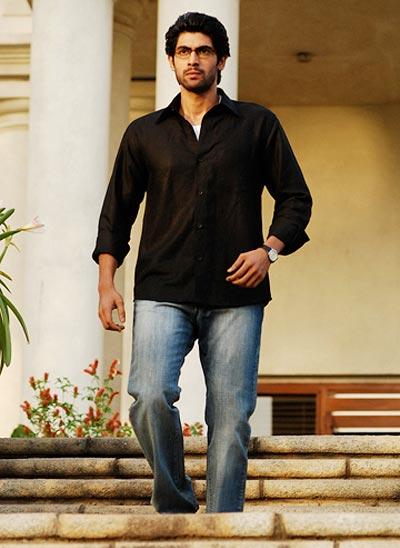 The film will be directed by Aditya Bhattacharya.
March 26, 2012
Meet the Gollapudi Srinivas award winner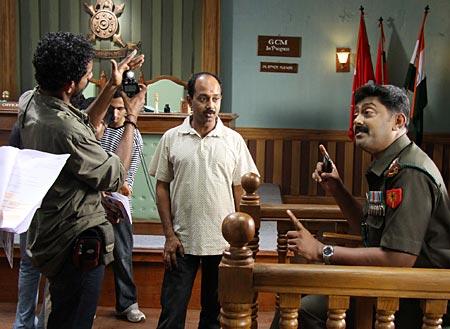 Madhav Ramadasan, director of the much acclaimed Malayalam film Melvialsom talks about his big win.
Rajesh Pillai pays tribute to Jose Prakash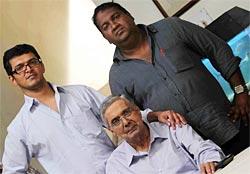 Malyalam actor Jose Prakash passed away on March 24.
Review: Prasaad touches a chord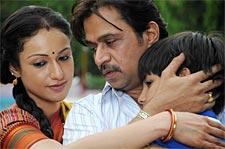 Director Manoj Sati and co-director Jagadish Reddy do an excellent job of coveying the message.
Review: Ee Rojullo is an amateurish attempt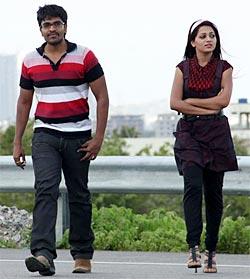 The film could go down well with urban youngsters.
March 23, 2012
Review: The King And The Commissioner stirs nostalgia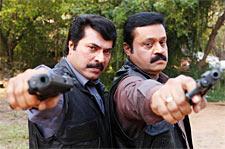 Unlike the original, the sequel fails to deliver.
Naa Ishtam has a stereotypical plot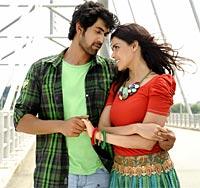 Naa Ishtam falters in story and screenplay.
Review: Narasimha is for Ravichandran fans only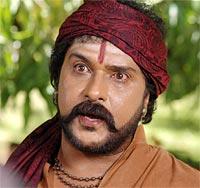 The film may appeal to his die-hard Ravichandran fans in the rural pockets.
'I don't know how to handle children'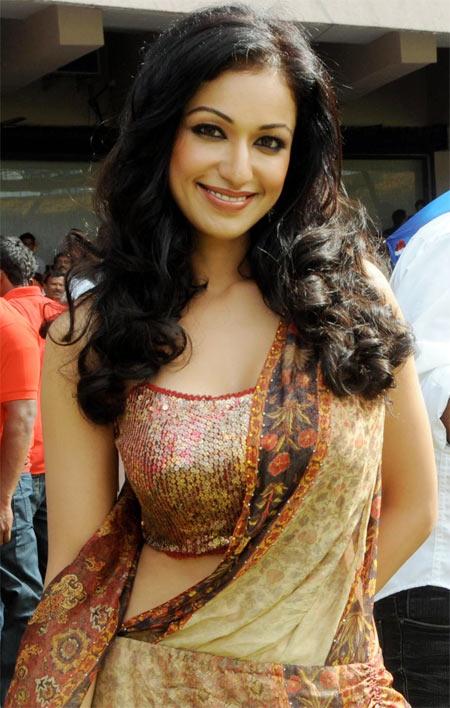 Madhuri Bhattacharya talks about playing a mother in her upcoming film Prasad.
Meet the leading men of The King And The Commissioner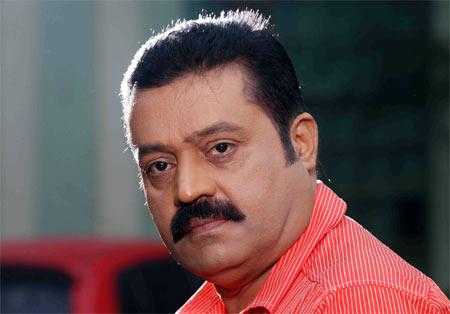 As the two popular characters make their comeback on the silver screen, here is a look at their past glory.
March 22, 2012
Shaji Kailas and Renji Panicker come together for new film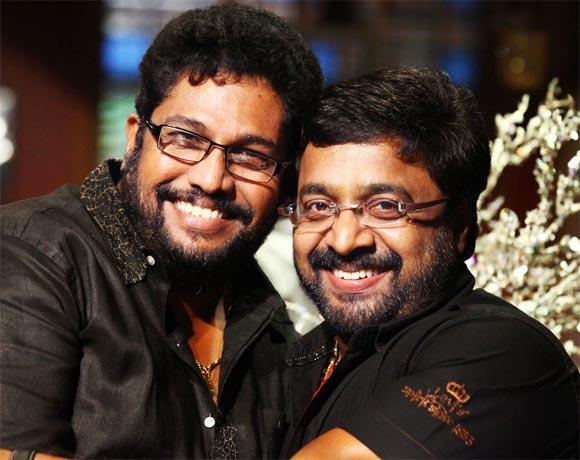 The duo talks about their new film The King And The Commissioner.
'People will see Ravichandran in a new light in Narasimha'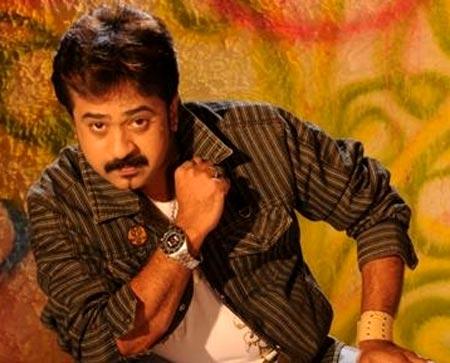 The actor-turned-writer talks about his new film.
March 21, 2012
Suresh Gopi and Mammootty team up together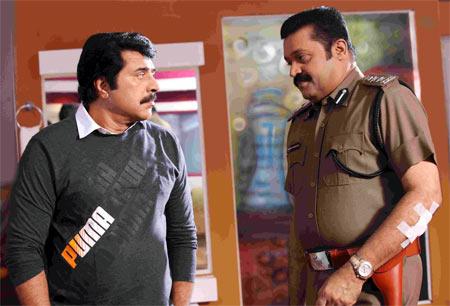 Directors Renji and Shaji is combining the two characters in The King and the Commissioner.
Rana: Genelia brought a lot out in me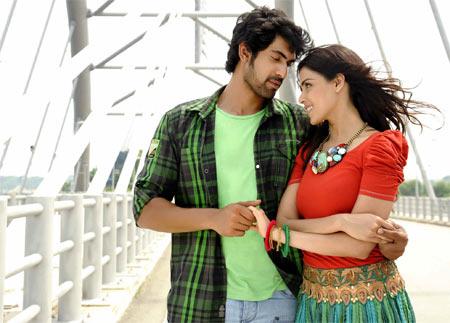 Rana Daggubati talks about his upcoming Telugu release Naa Ishtam and co-star Genelia D'Souza.
March 20, 2012
Deiva Thirumagal wins two awards at Osaka Asian Film Festival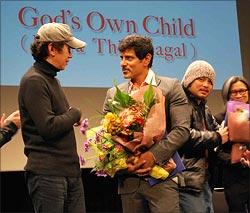 Starring Vikram in the lead the film is inspired by the Hollywood film I am Sam.
First Look: Vineeth's Thattathin Marayathu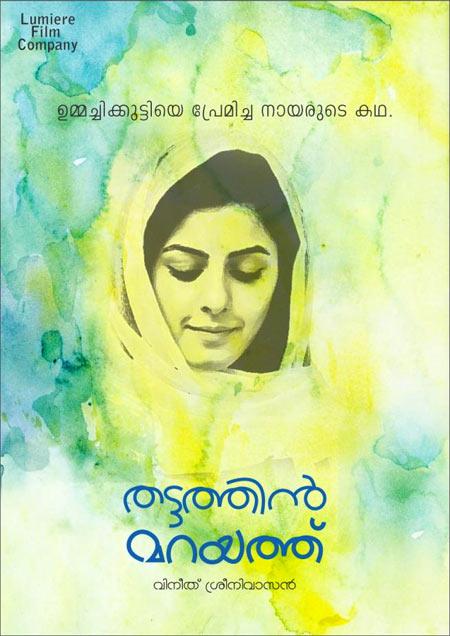 The film is about a Nair who fell in love with a Muslim girl.
March 19, 2012
Review: Karmayogi is a treat to watch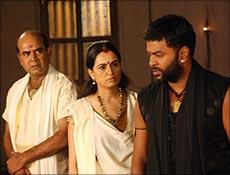 The film has some strong perfromances from Indrajith and the supporting cast.
Review: Ordinary is not ordinary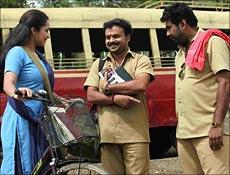 On the whole, this film has a very average feel.
March 16, 2012
Review: Nuvva Nena is a fun ride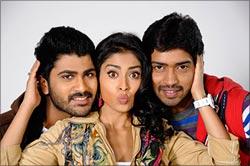 The film is fun from the word go.
Review: Kazhugu disappoints due to shaky screenplay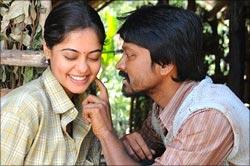 Had Sathyasiva managed to keep proceedings as interesting as he does in the first hour, Kazhugu would have turned out a classic.
Karmayogi and Ordinary, up for release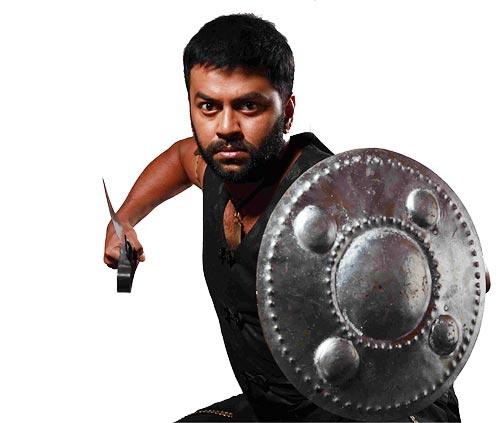 Looking at this week's releases.
Rajinikanth turns singer for Kochadaiyaan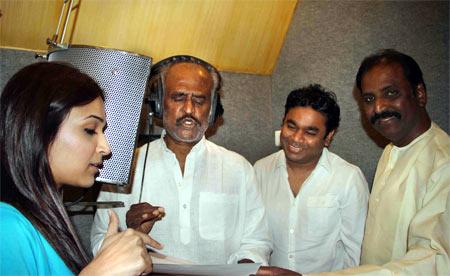 The last time the actor sang was for his 1992 film Mannan.
March 15, 2012
'You will see a new Sharwa in Nuvva Nena'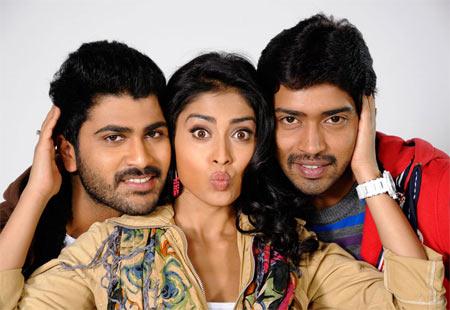 Actor Sharwanand talks about his new film.
Malayalam actor Jagathy Sreekumar recovering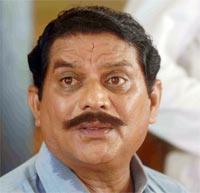 The actor was injured in a road accident recently.
March 14, 2012
Amy Jackson joins the cast of Thaandavam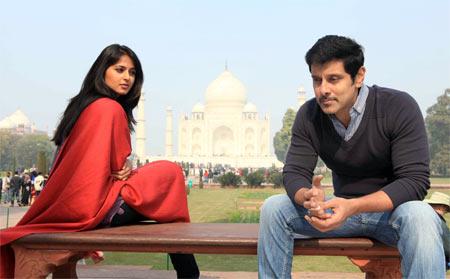 The film also stars Anushka Shetty and Vikram.
Puneeth: I was pretty scared about doing Kannadada Kotiyadhipati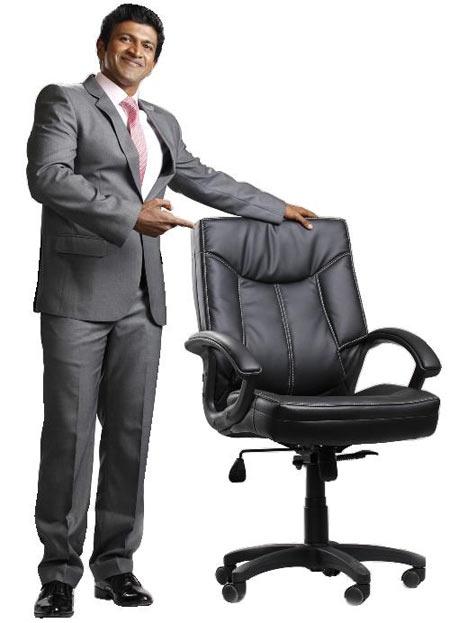 Kannada cinema's current reigning star Puneeth talks about his new innings on television.
March 12, 2012
Review: Shikaari can be avoided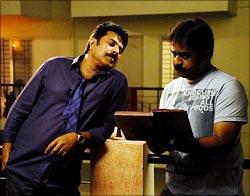 The film is a shoddy attempt.
Remakes are in vogue in Malayalam cinema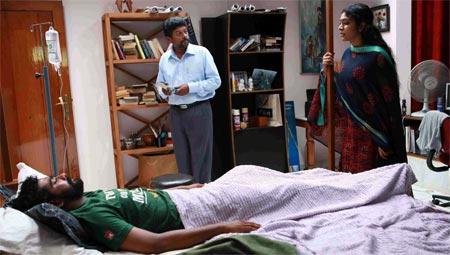 Get your lowdown on what's happening in Malayalam cinema.
Kannada KBC starts today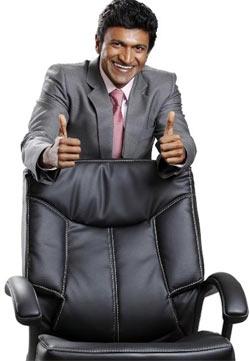 The show will be hosted by actor Puneeth Rajkumar.
March 09, 2012
Review: Alemaari doesn't entertain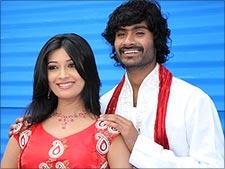 Watch Alemaari if you want to kill time and not to be entertained.
Radhika Pandit: I don't work for an award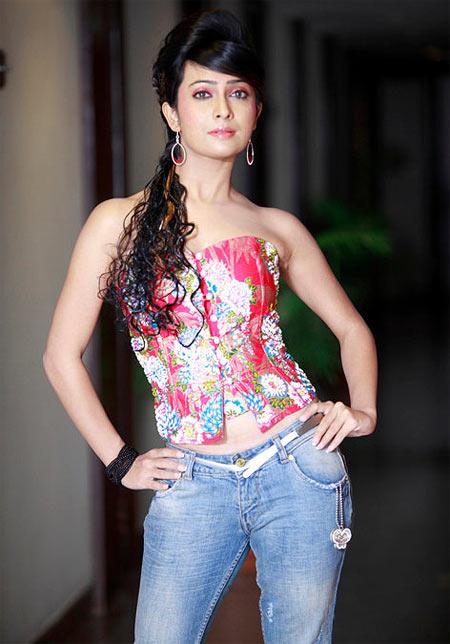 The actress talks about her upcoming film Alemaari.
First Look: Mammootty as Thaappana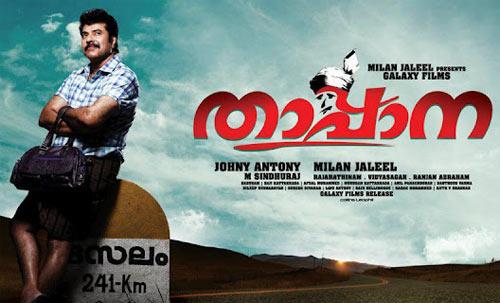 This is the third time Mammootty and director Johnny Antony had teamed up for a film.
Review: Mr Nookayya falls short of expectation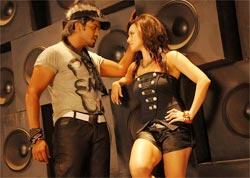 Director Ani Kanneganti has a fairly decent storyline but fails to make it interesting on screen.
March 07, 2012
Manoj Manchu's 12 faces in Mr Nookayya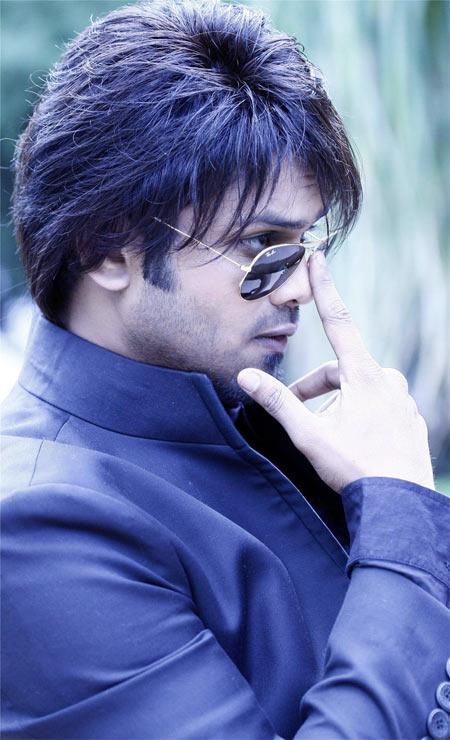 The actor will appear in 12 different get-ups in his upcoming film.
First Look: Lal Jose turns producer with Diamond Necklace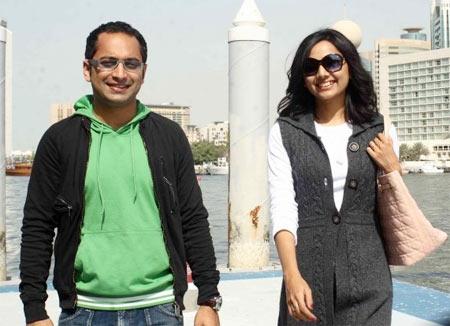 The film is about a doctor who is based in Dubai, and the three women who come into his life.
March 06, 2012
Vishal,Trisha come together for Samaran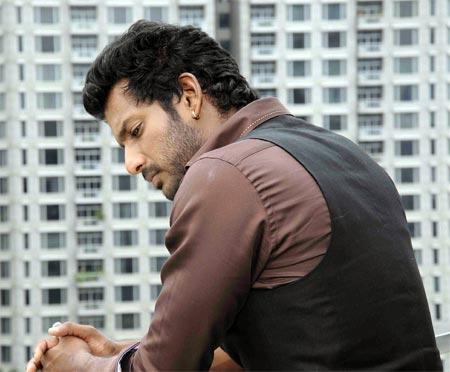 The film is about an unexpected event that happens in the life of a common man.
First Look: Jayaram as Thiruvambady Thampan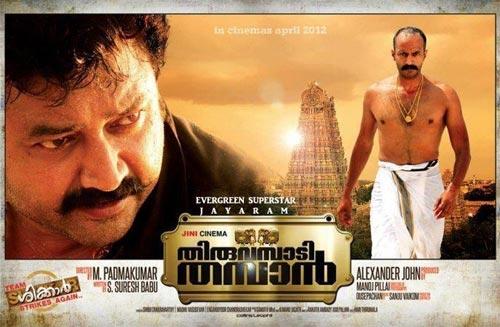 The actor is called Thampan Tharakan in the film and belongs to a traditionally wealthy family.
March 05, 2012
RGV to make a Telugu film with his new muse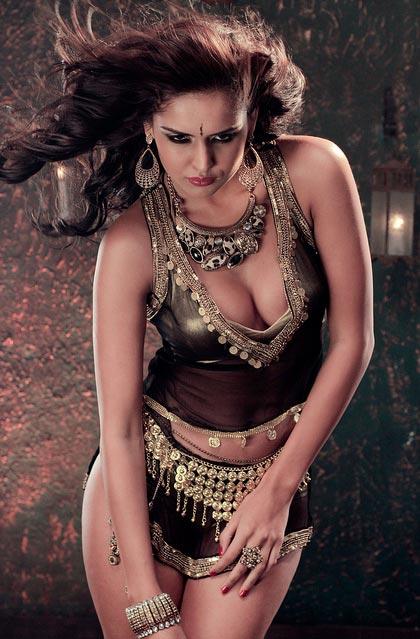 Get your lowdown on what's happening in Telugu cinema.
Review: Thalsamayam Oru Penkutty is unreal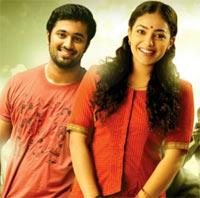 The film tretches the concept of reality teleivision to unreal realm.
March 02, 2012
Review: Aravaan is brilliant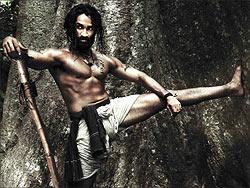 With some brilliant art-work and amazing direction Aaravan deserves to become a legendary film.
Review: Munjaane is a treat to watch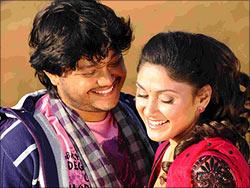 Director S Narayan has tried a novel way of picturising a love story.
Roopashree: I believe I am glamorous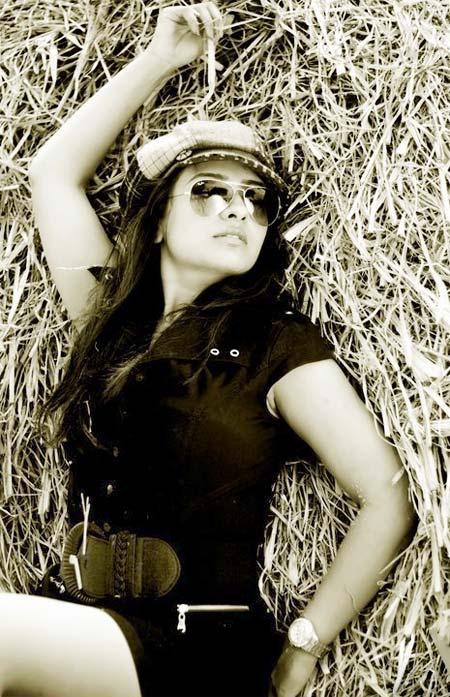 The actress talks about her film Sankranti and her recent stint with Celebrity Cricket League.
Mohanlal and Prakash Raj to come together after 15 years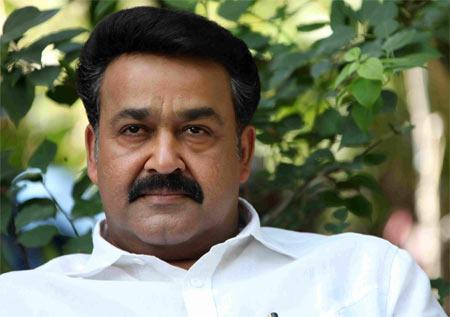 Get your lowdown on what's happening in Malayalam cinema.
March 01, 2012
'Munjaane is a unique love story'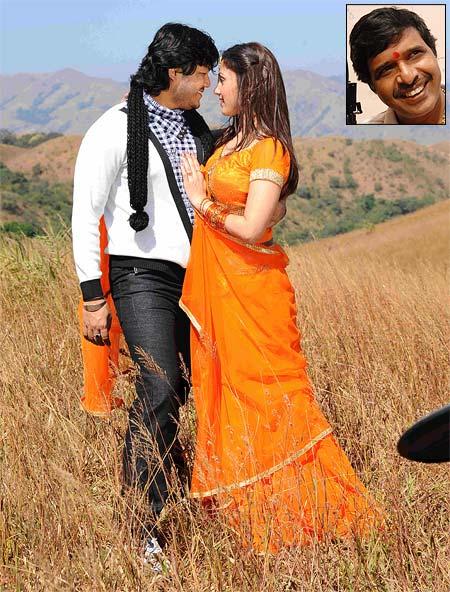 Director S Narayan talks about his forthcoming release Munjaane and his last film Shyloo
Aadhi: Aravaan is out of the world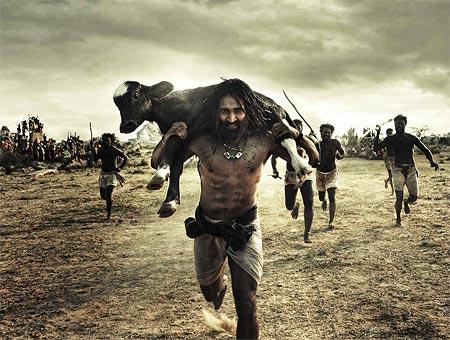 The actor explains why he considers Aravaan to be a once-in-a-lifetime role for him.
February 29, 2012
Nithya Menen: Controversies do hurt a lot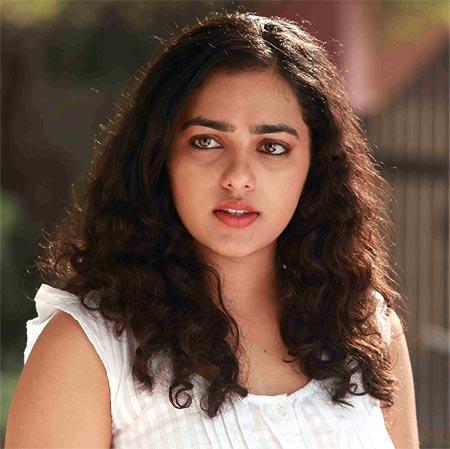 Nithya Menen talks about the controversies surronding her ban in Malayalam films.
'Aravaan is the turning point in my career'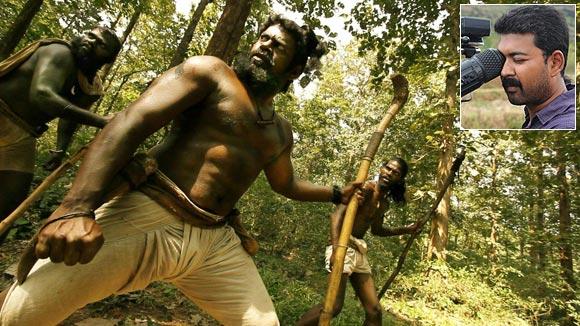 R Siddharth takes us through the jounrey of shooting Aravaan.
February 28, 2012
First Look: S S Rajamouli's Eega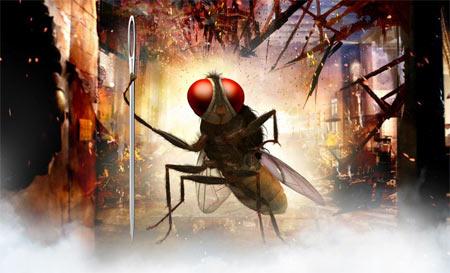 The film is about reincarnation where the the hero is reborn as an eega (fly).
February 27, 2012
Review: Nidra is a passable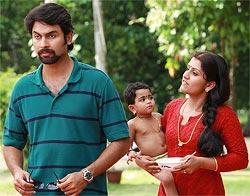 The directorial debut of Siddharath Bharathan is a remake of his father Bharathan's film of the same name made three decade ago
'I have been branded as a director who makes small films'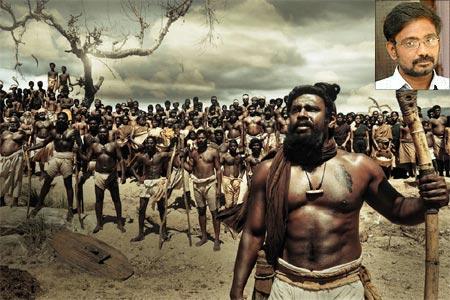 Director Vasanthabalan talks about venturing in to a period film.
Tamil KBC starts today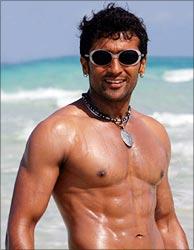 The show will be hosted by Tamil cinema's current hearth-throb, Suriya
Review: <i>Ee Adutha Kaalathu</i> is interesting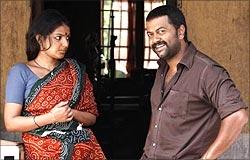 Director Arun Kumar Aravind uses multiple narrative streams to showcase his film.
February 24, 2012
Review: Lucky is a treat to watch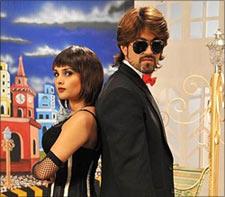 The film looks really good and works because of its principal cast.
Review: Ishq is visually appealing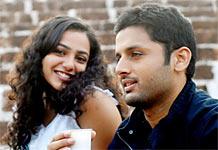 The highlight of the romantic entertainer is the amazing cinematography by P C Sreeram
Murali Gopy: My father is my hero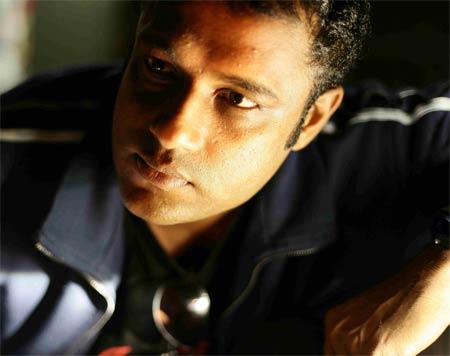 The writer-actor is making a comeback after a year in the upcoming film Ee Adutha Kaalathu
Makrand Deshpande in Malayalam Film
Get your lowdown on what's happening in Malayalam cinema.
February 23, 2012
Yash: Lucky has loads of fun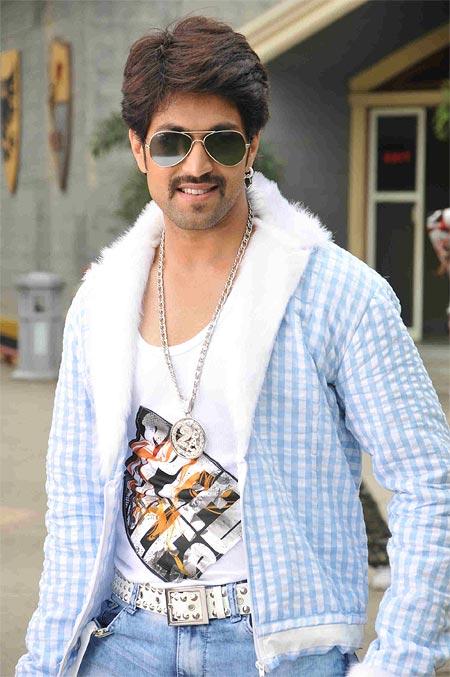 The actor will be seen playing a double role in the film
February 22, 2012
Ramya: Lucky is a fun ride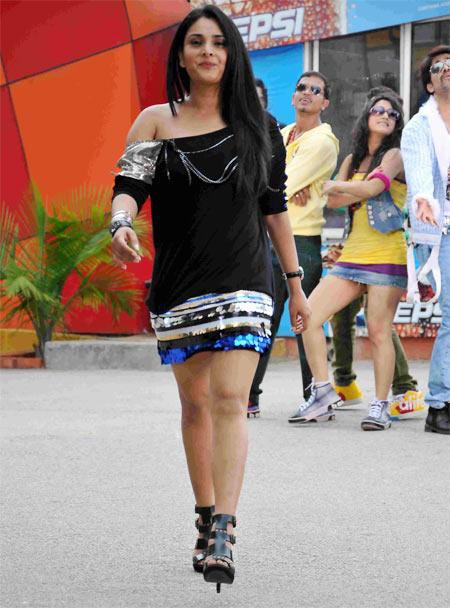 Ramya talks about her experience of working in Lucky.
Single screen cinemas on a nationwide strike from February 23
The strike is because of the government's decision to levy 10.3 per cent service tax on the film industry.
February 21, 2012
Meet the stylish villain of Billa 2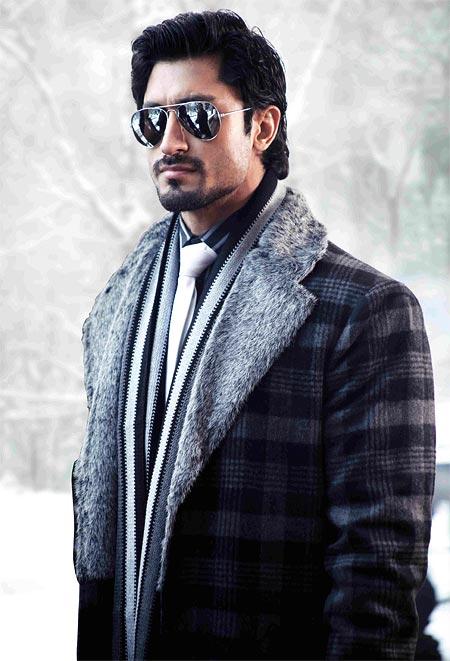 Vidyut Jamwal was praised for his performance in Force.
After Nanban, it's Paagan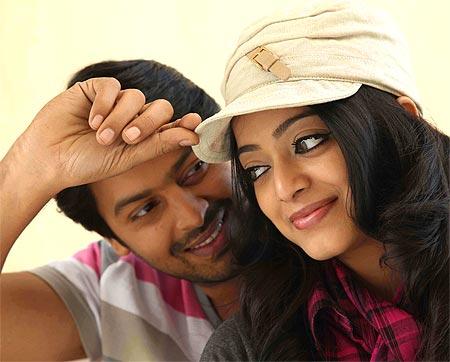 After a stependous performance in Nanban, Shrikanth is all set to play the lead in his next film Paagan.
February 20, 2012
Remaking Bharatan's classic Nidra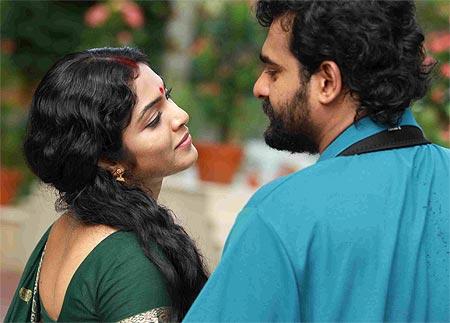 The remake will be directed by the legendary filmmaker's son, Siddharth Bharathan.
Review: Poolarangadu is entertaining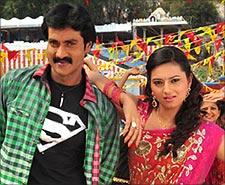 It is an entertaining film with all the commercial ingredients
Review: Father's Day is a bold effort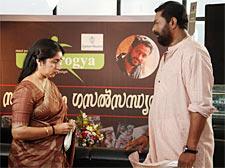 The film talks about the trauma of a rape victim and the pain her loved ones suffer due to this.
Review: Love Failure is refreshing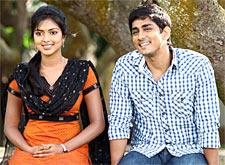 The film scores on account of the refreshing writing and filming style.
February 17, 2012
Review: Nam Anna Don will make you smile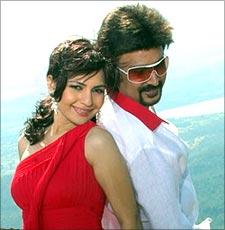 It's a fun film ideal for a weekend watch.
Review: Nippu is a letdown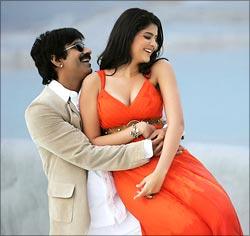 Director Gunasekhar grapples with this story but loses his grip over it and thereby the audience's attention.
Three Malyaalam films gear up for release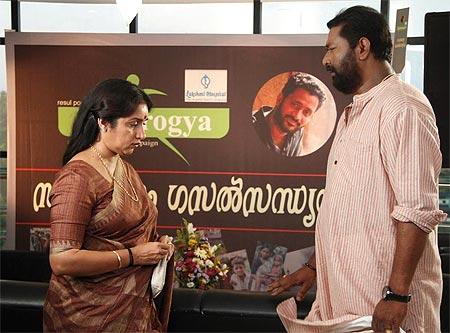 Small budget films hit the marquee this weekend.
February 16, 2012
'I deliberatey decided to stop acting'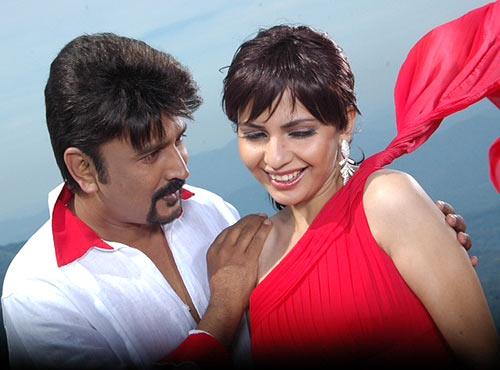 Actor-turned-director Ramesh Aravind talks about his latest directorial venture, Nam Anna Don.
'I am very passionate about my films'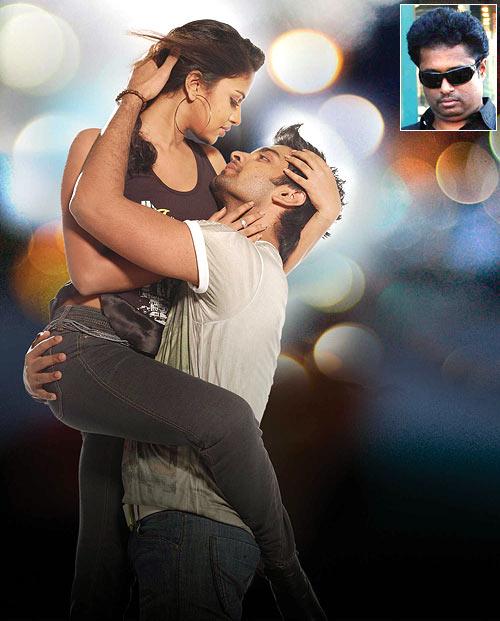 Elred Kumar talks about his first directorial venture producing his first Hindi film.
February 15, 2012
'I would like to have my private space'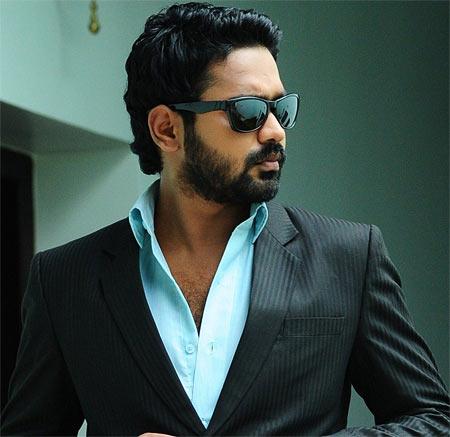 Asif Ali talks about withdrawing from Celebrity Cricket League and his reluctance to use a mobile phones.
'I am a die-hard Nagarjuna fan'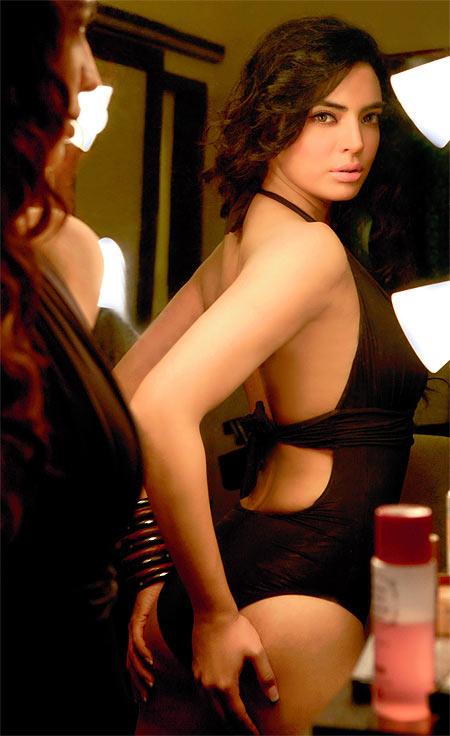 Actress Shwetha Bhardwaj talks about her hot item number in Businessman.
February 14, 2012
It's raining love in Telugu cinema this Valentine's Day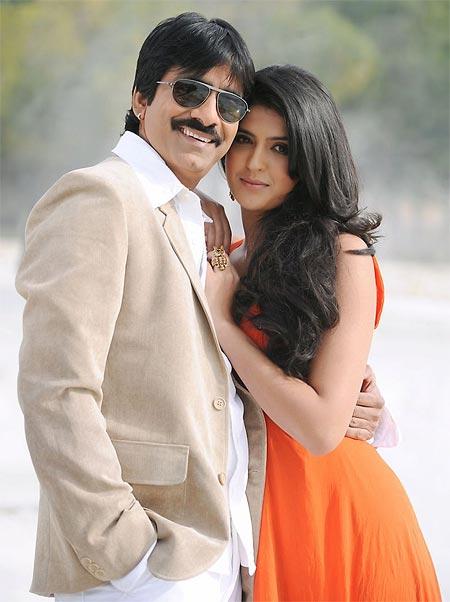 Three love stories up for release this week.
First Look: Director Premlal's Outsider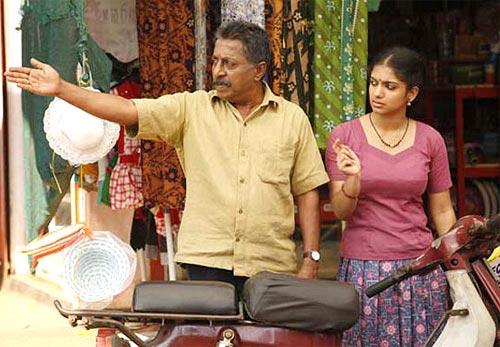 Watch out for this Malayalam film.
February 13, 2012
'Rajinikanth is bigger than anyone in Hollywood'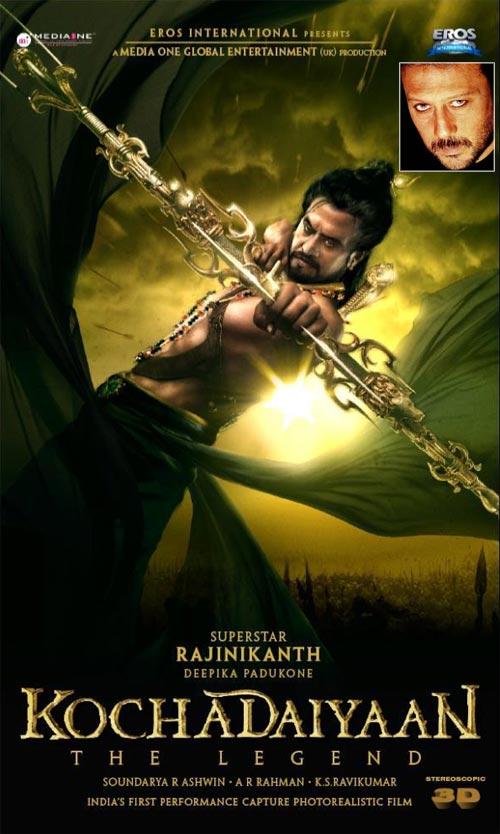 Jackie Shroff talks about his much-awaited new film.
Review: AK 56 is brilliant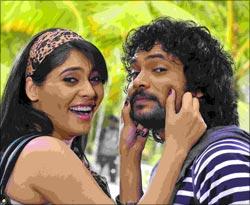 It is one of the best films made by director Ompraksash.
Review: Unnam is off target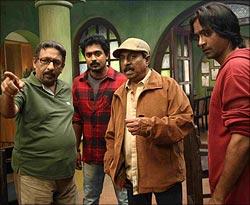 Most of the actors in the film seem to be sleepwalking through their parts.
Review: Tughlaq is not engaging enough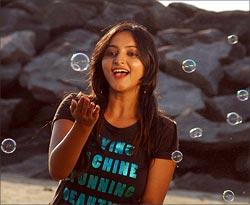 Camera work aside, nothing about the film really stands out.
Review: Mullassery Madhavankutty Nemom P O doesn't impress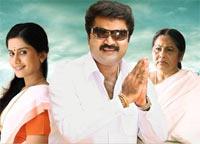 The film talks about small men dreaming big but doesn't fails to pull off the story.
February 10, 2012
Review: Parijatha is perfect Valentine's Day outing!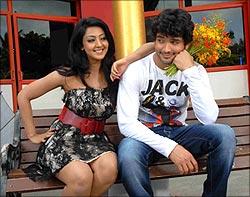 Parijatha is a film for those who are in love.
Review: Dhoni is definitely worth a watch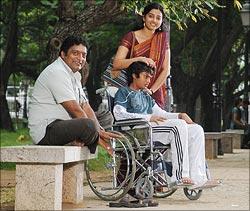 Actor/Director Praksahraj reflects the middle class man's struggles and the pitfalls of our education system, and is worth a watch.
Review: SMS is fun to watch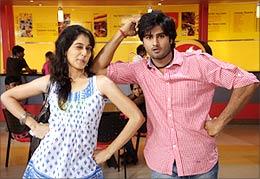 The film is watchable on account of the sprightly lead pair.
Kolaveri Di composer goes to IIM-A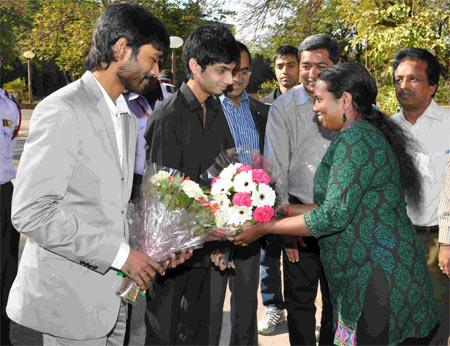 The music composer, along with Dhanush, gave a lecture at the prestigious management college.
Much riding on Unnam for director Siby Malayil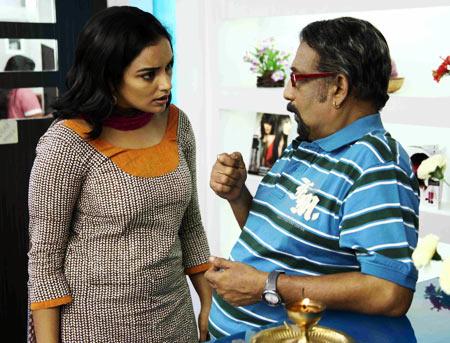 The Malayalam film may change the fortunes of its team.
February 09, 2012
Review: Rushi is a meaningful film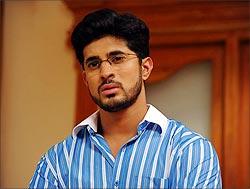 Set against a medical backdrop, the film is watchable for its novel subject and meaningful theme.
Shirin: I don't want to do C-grade films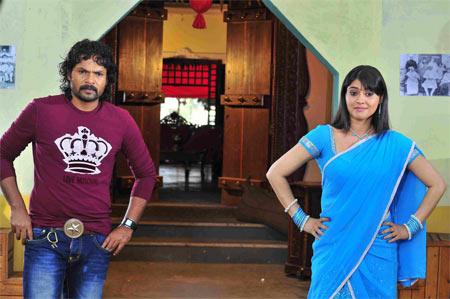 Actress Shirin Shringar talks about making a comeback in Kanadda films.
'Comedy was not aimed at Mohanlal'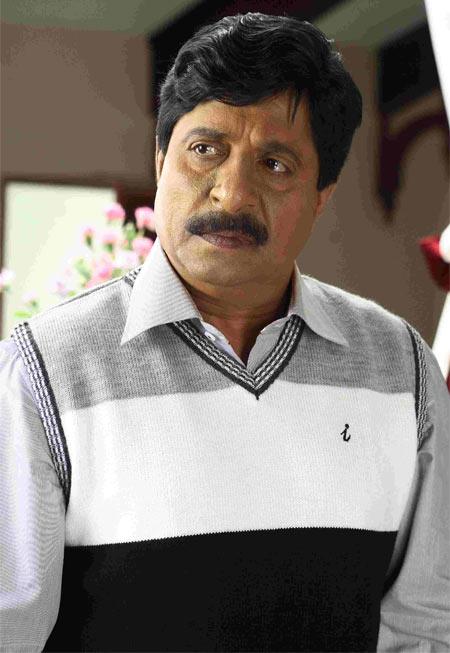 The Malayalam film has been in the news for all the wrong reasons.
February 08, 2012
Ramesh Prasad revives Prasad Productions banner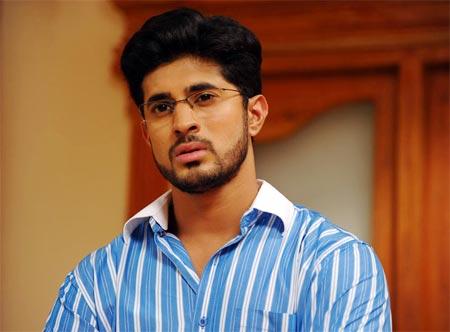 Prasad Productions is back in business after 21 years.
Four Kannada films fight it out this week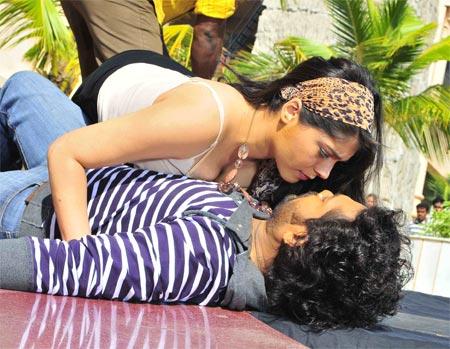 Take your pick!
February 07, 2012
Mahesh Babu's brother-in-law makes his debut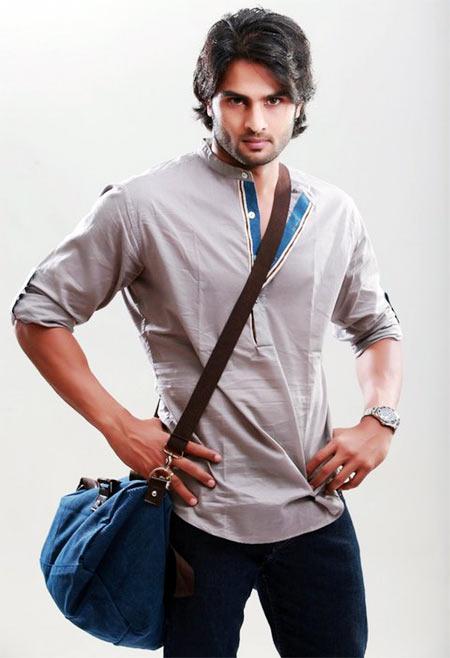 Sudheer Babu makes his debut in Telugu film SMS.
First Look: Rajinikanth's Kochadaiyaan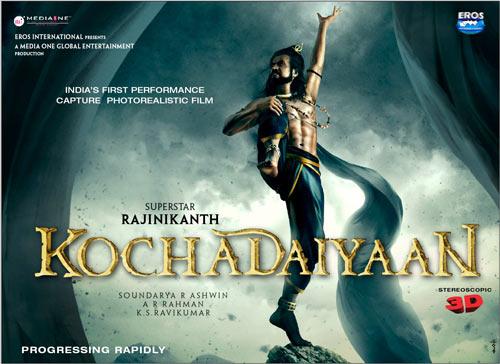 The film is directed by the superstar's daughter Soundarya R Ashwin.
February 06, 2012
First Look: Prakash Raj turns director with Dhoni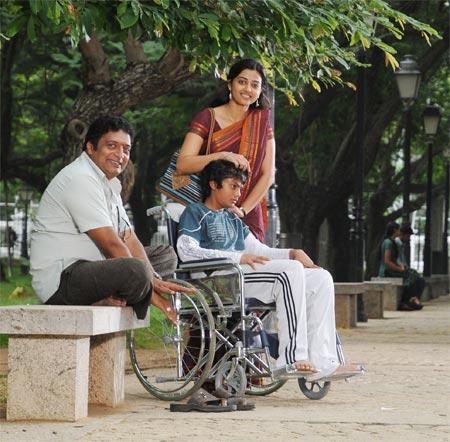 The film is about the education system in India.
Mahesh Babu: Don't want to experiment for the next 5 years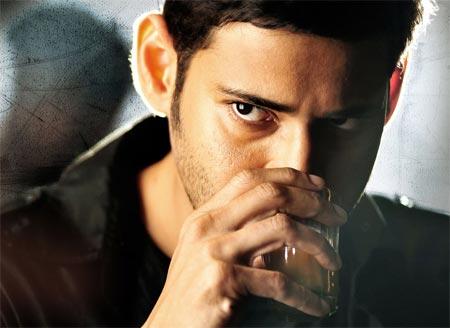 Mahesh Babu talks about delivering two back to back hits.
Review: Njanum Ente Familiyum is average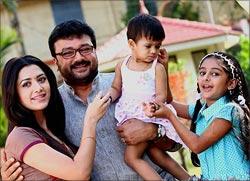 Directed by K K Rajeev, the film is medicore but well packaged.
Review: Second Show is disappointing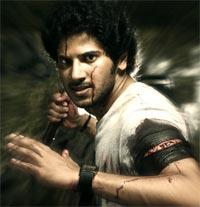 The film tries hard to be like a a stylised Quentin Taratino-esque fare.
Review: Merina is worth a watch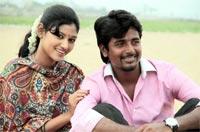 Pandiraj returns with an ensemble cast about the world's second longest beach, and the pride of Chennai -- the Merina Beach.
February 03, 2012
D-day for Mammootty's son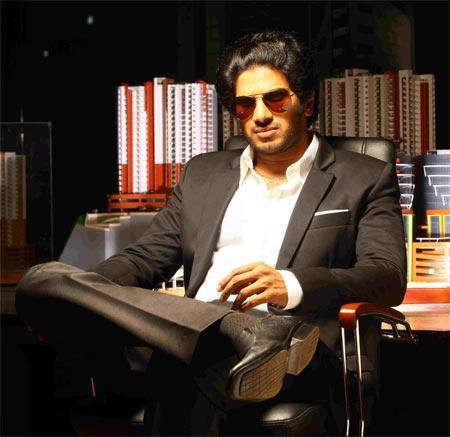 Dulquer Salmaan, is making his debut in Second Show which releases today.
Flashmob strikes Kannada film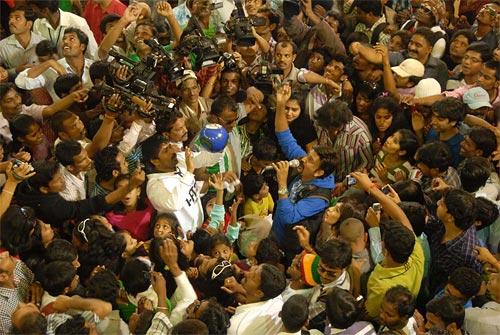 The director actor came out with a unique strategy to promote his film Nam Anna Don.
Review: Chingari is quite racy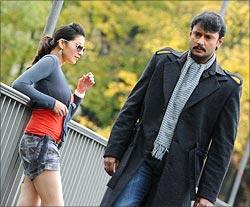 The film is Darshan's show all the way!
February 02, 2012
'I consider myself lucky to get such a fantastic break'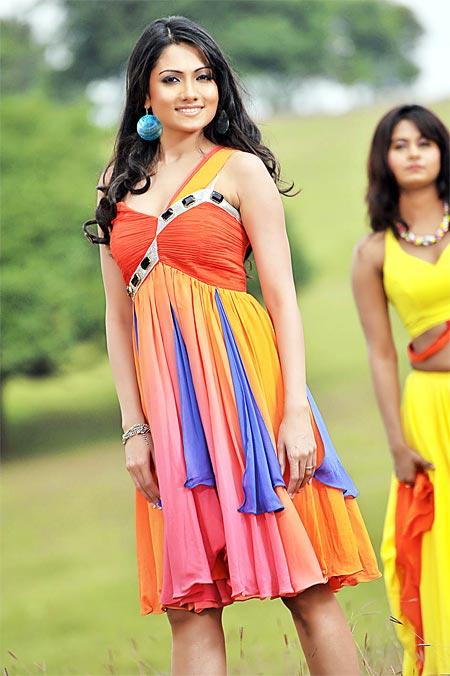 Deepika Kamaiah talks about making her debut in film industry.
It's advantage Kerala Strikers at home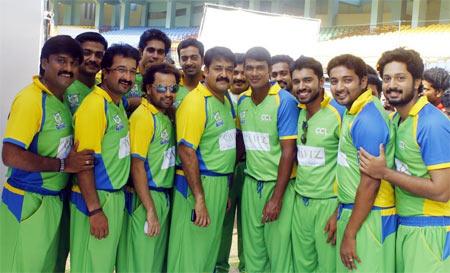 Get your lowdown on whats happening in Malayalam industry right here!
February 01, 2012
Darshan: I am not here to create any records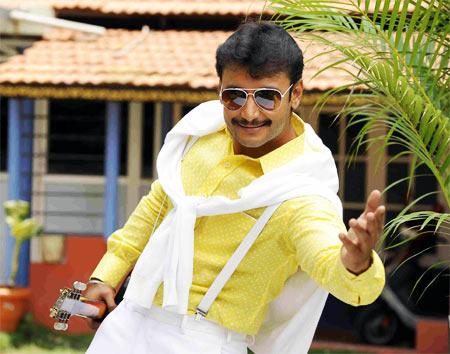 Known as an anti-hero Darshan will be seen in a positive role in his upcoming film Chingari.
'Marina beach is the hero of the film'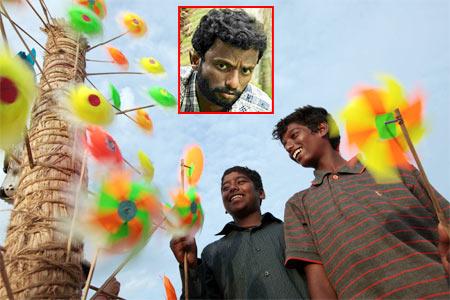 Producer-Director Pandiraj talks about making a children's film on Marina beach.
January 31, 2012
First Look: Simbu-Varalakshmy in Poda Podi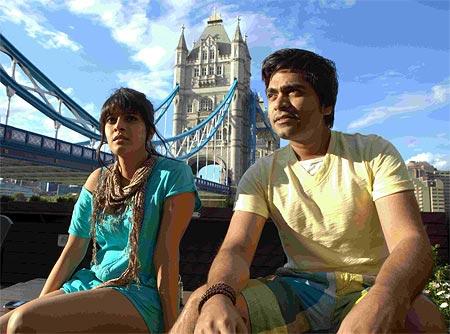 A romantic story, the film capture two different seasons of London
Venkatesh teams up with Mahesh Babu for next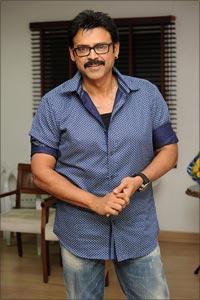 The actor has three films in the pipeline.
Ganesh Venkataraman gets the Hollywood look!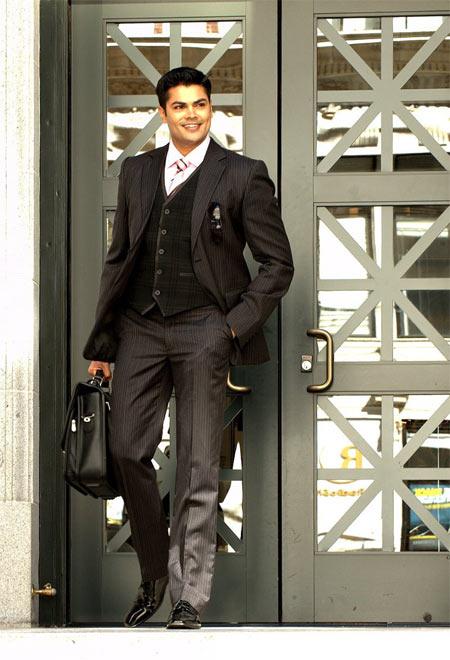 Hollywood actor Hugh Jackman's personal make-up artiste Rose Hill is behind Ganesh's look in Panithuli.
January 30, 2012
First Look: After Anwar, it is Bachelor Party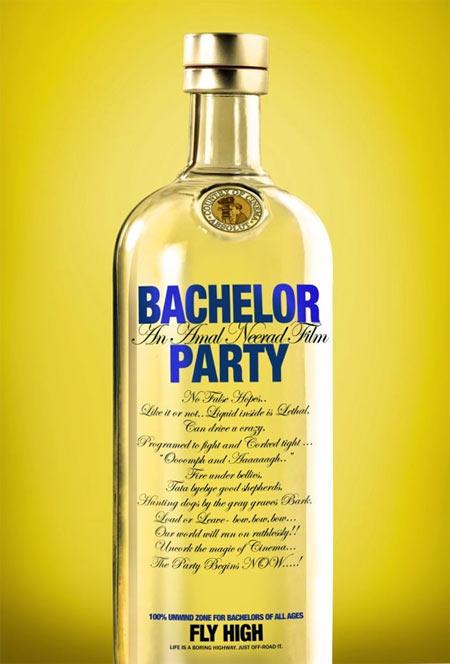 The story is abouta gang of friends on a journey.
First Look: Nagarjuna as Shirdi Saibaba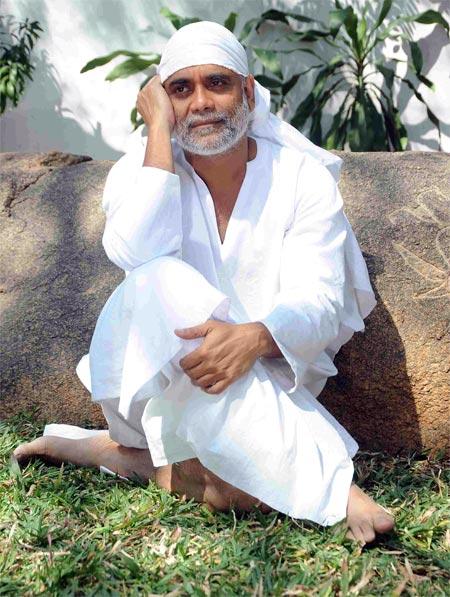 Directed by K Raghavendra Rao, the shooting of the film will begin on February 1.
January 27, 2012
Review: Aarakshaka is worth a watch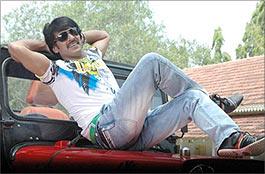 A psychological thriller the film makes you think.
Upendra: Working with P Vasu was a thrilling experience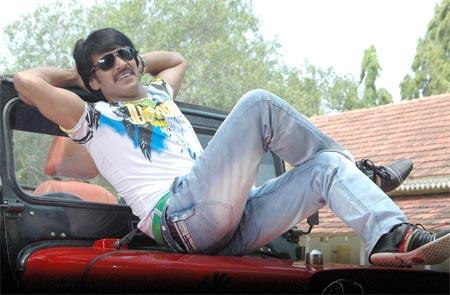 The actor talks about teamimg up with P Vasu and his experience of working in Aarakshaka.
Review: Casanovva disappoints big time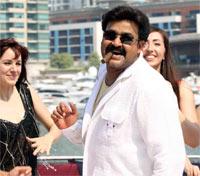 Touted as the most expensive film in Malayalam cinema, the film offers little scope for Mohanlal to perform.
January 25, 2012
'Aarakshaka is different from my earlier films'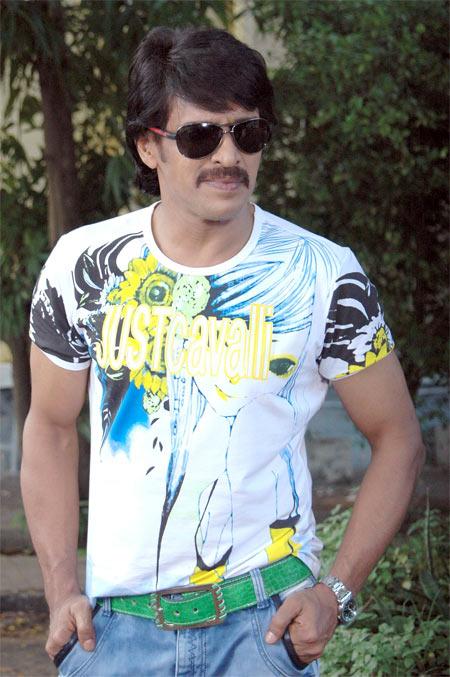 Director P Vasu talks about his new Kannada film Aarakshaka.
Mohanlal's Casanovva gears up for release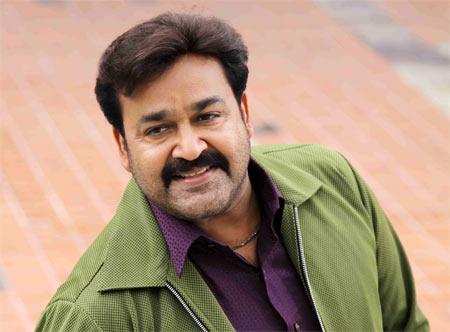 Malyalam film Casanovva opens tomorrow in theatres.
January 24, 2012
First Look: Siddharth's Valentine's Day movie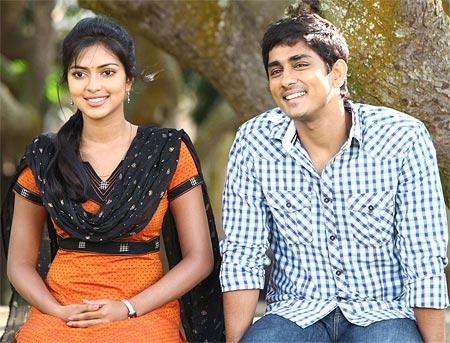 The film is scheduled for a Valentine's Day release.
January 23, 2012
'Zindagi Na Milegi Dobara was more of a tourist catalogue'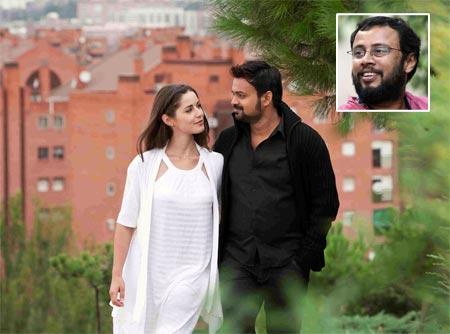 Director Lal Jose shares his experience of shooting Spanish Masala
First Look: Sunil's Poolarangadu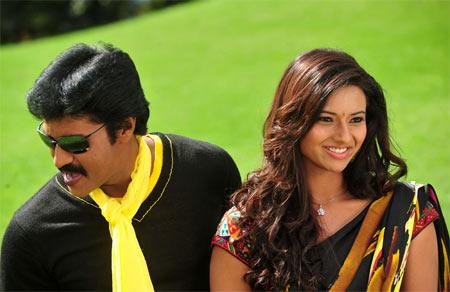 The actor built up a six-pack body for this action film.
Review: This Spanish Masala is bland!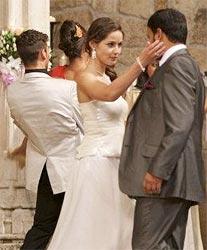 Set in Spanish locales with food as one of its motifs, the film turns out to be stale and bland.
January 20, 2012
Five Telugu Films That Disappointed Last Year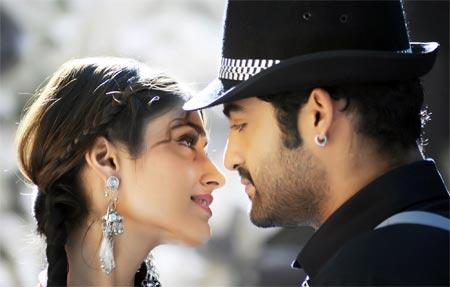 Here's our list of the worst Telugu films of 2011.
First Look: Prithviraj's Hero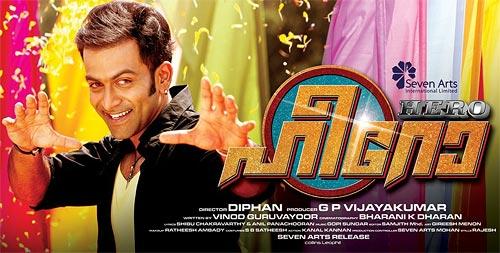 Prithviraj plays a stunt man while Yami Gautam makes her debut in the Malayalam film.
January 19, 2012
Get ready to taste this Spanish Masala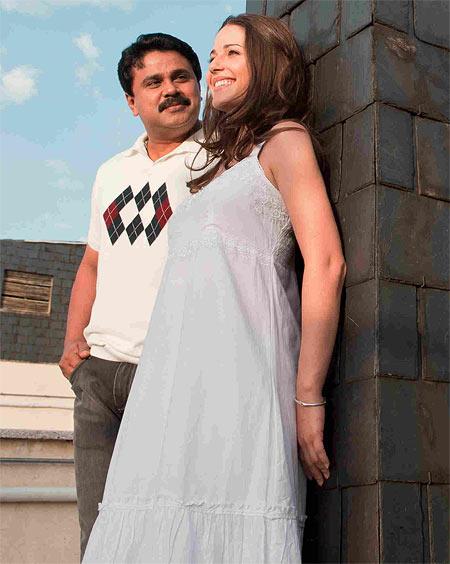 Starring Dileep and Kunchacko Boban, this film has been shot in Spain.
January 18, 2012
The Big Disappointments of Malayalam Cinema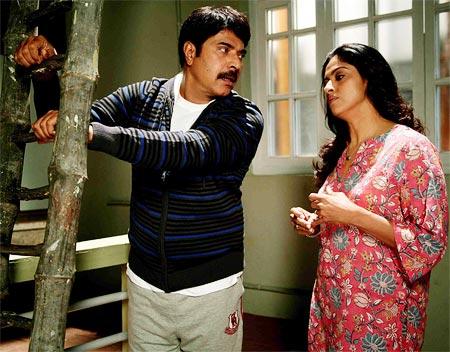 These Malayalam films failed to impress the audience.
January 17, 2012
Sreenivasan: It is easy to be a hero in films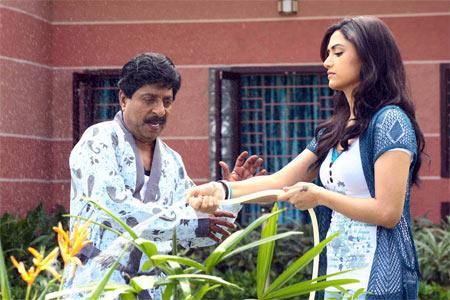 The actor, director talks about working in Padmasree Bharat Dr Saroj Kumar.
January 16, 2012
Review: Padmasree Bharat Dr Saroj Kumar is crass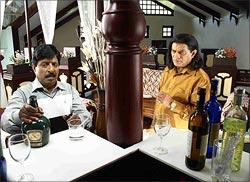 The film is an informal sequel to Udayananu Tharam and is very disappointing.
January 13, 2012
Review: Businessman is a treat for Mahesh fans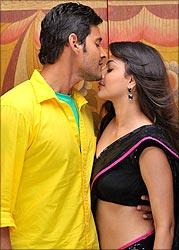 Lead cator Mahesh appears in almost every frame.
'Vettai is not an action film'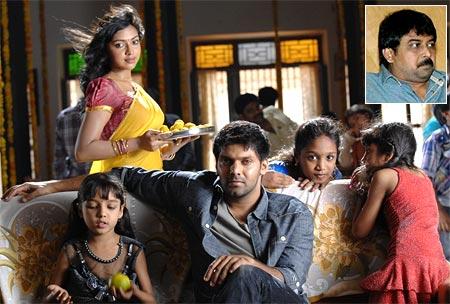 Director Lingusamy talks about the inspiration behind making Vettai.
'Bodyguard has been styled according to my body language'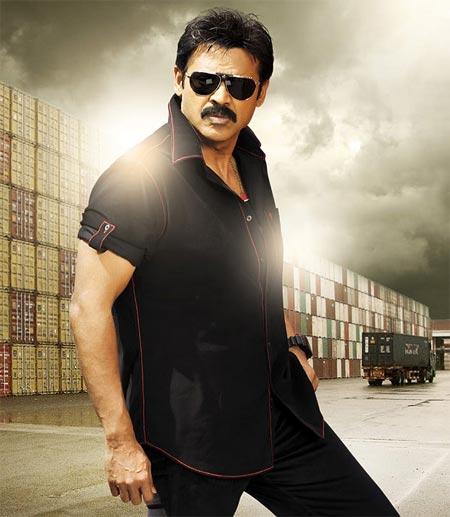 Actor Venkatesh talks about re-making the superhit Hindi film Bodyguard in Telugu.
January 12, 2012
Review: Nanban is worth a watch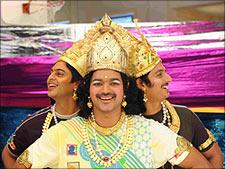 The 3 Idiots remake has shades of the original, but it has director Shankar's touches as well.
Arya: Vettai is a complete Lingusamy entertainer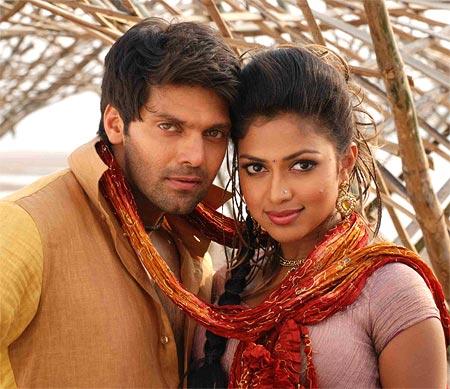 Actor Arya talks about his new film.
Madhavan: Vettai has blockbuster written all over it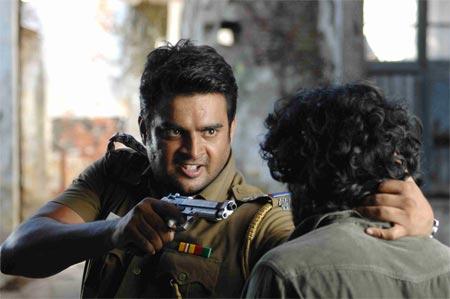 Actor R Madhavan talks about his big Pongal release, Vettai, and why he did not reprise his 3 Idiots role in Nanban.
January 11, 2012
Jiiva: Nanban will be a great Pongal treat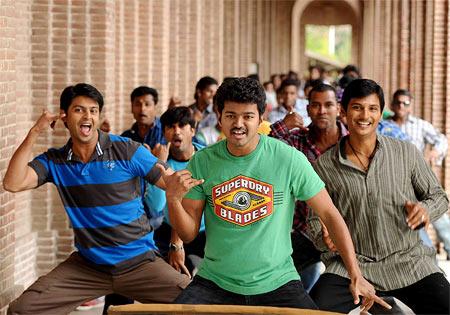 The actor talsk about with Shankar and his experience on working on the film.
Sreenivasan returns as Dr Saroj Kumar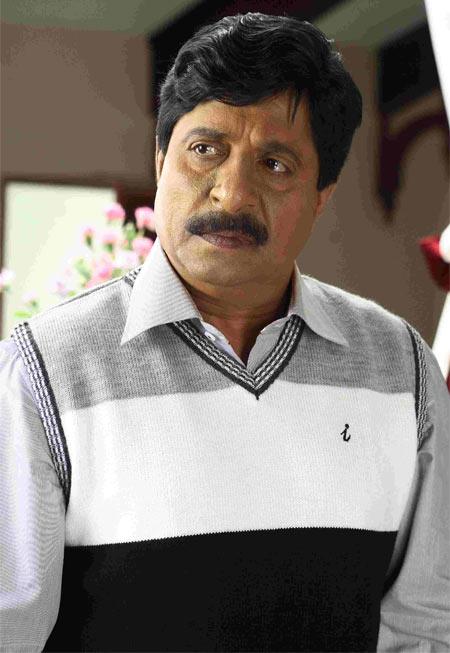 Get your lowdown on what's going on in the world of Malayalam film industry, right here!
Meet Nanban's Chatur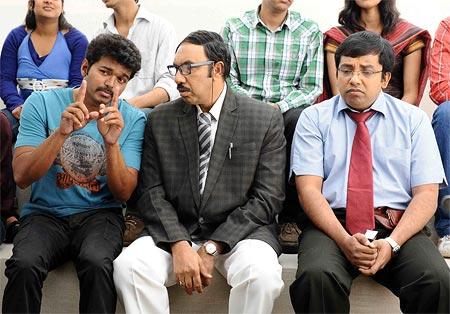 Comedian Sathyan talks about his experience of playing the famous character Chatur in Tamil film Nanban.
January 10, 2012
'Nanban is the biggest film of my career'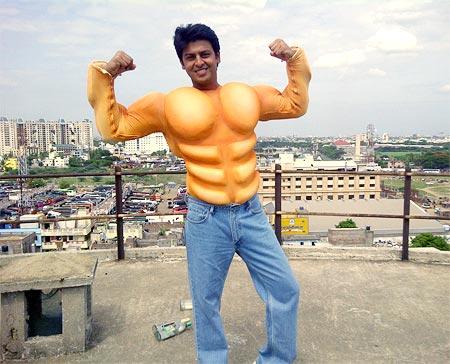 Srikanth talks about his latest film with Shankar, the remake of Aamir Khan's 3 Idiots.
January 09, 2012
Review: Orkut Oru Ormakoot is outdated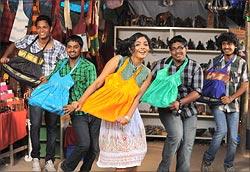 The film has outdated theme of the abuse of the internet and the disadvantages of an urban lifestyle.
Watch out for Mahesh Babu this Sankranti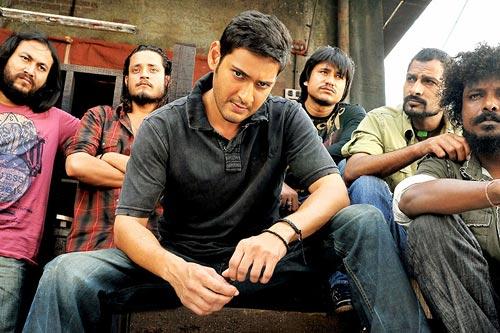 Directed by Puri Jagannadh, The Businessman will see Mahesh Babu and Kajal Agarwal in the lead.
Review: <i>Asuravithu</i> is a bad sequel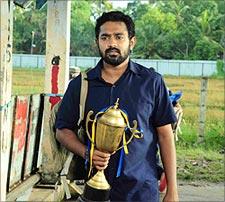 writer director A K Sajan's latest venture with Asif Ali in the lead is a sequel of Stop Violence but doesn't work as well.
Review: Kunjaliyan has no substance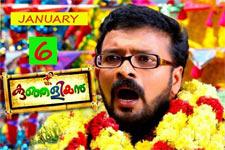 Directed by Saji and Surendran with Jayasurya in the lead, Kunjaliyan is supposed to be a comedy but it disappoints.
January 06, 2012
Five Tamil Films That Disappointed Last Year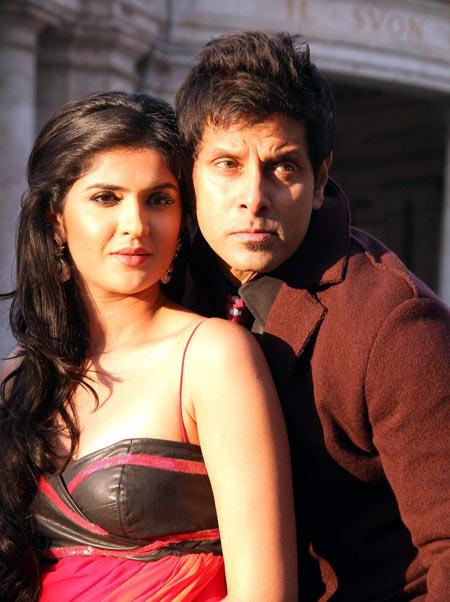 Looking at five high profile duds that released in 2011.
Meet The Austrian Debutante In Spanish Masala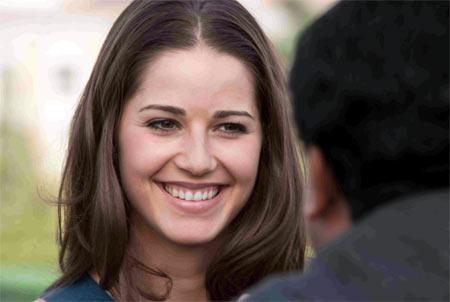 Model Daniela Zacherl talks about her journey that led to a Malyalam film and her future plans.
January 05, 2012
Gen-Next arrives in Malayalam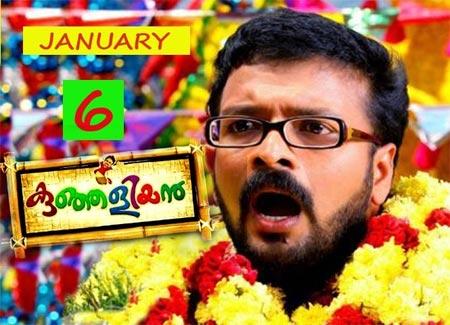 A look at the three new films that are releasing this weekend in Malayalam.
German orchestra to play Rahman's music in 5 cities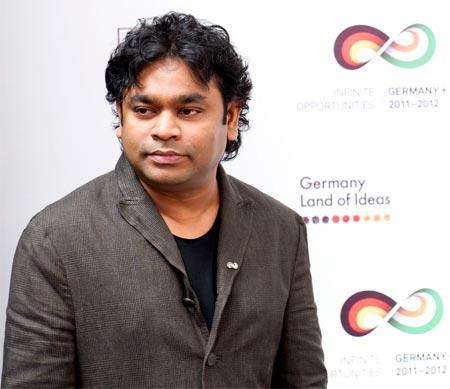 The 100-member strong musical alliance between the German film orchestra and students of Rahman's KM Music Conservatory, Chennai will perform together.
January 04, 2012
Nandita: Motherhood has made me choosy about films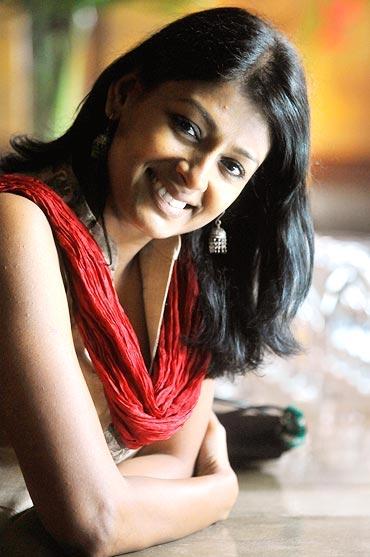 The actress talks about films and motherhood.
Top Malayalam Film Directors of the Year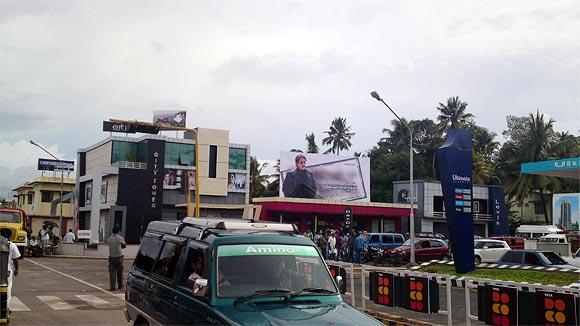 Here's looking at the best Malayalam directors who called the shots in 2011.
January 03, 2012
The Top Five Tamil Songs of 2011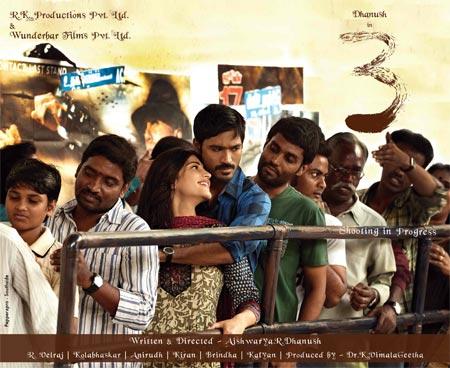 Dhanush's Kolaveri Di became a worldwide hit.
Nandita Das: I'll always support kids' films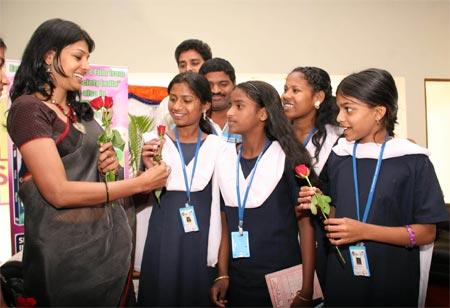 Nandita Das talks about Children's Film Society of India and why it needs to be promoted in India
January 02, 2012
First Look: Pradeep Nair's Cherukkanum Pennum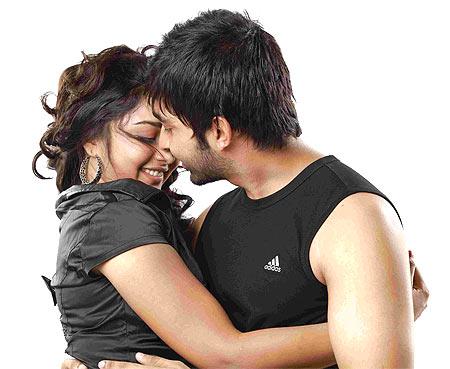 The film is a new age love story of love, lust and reprisal.
Top Telugu Directors of 2011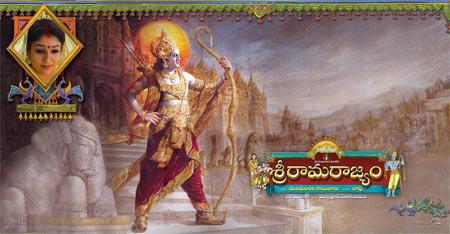 Here's looking at the best Telugu directors who called the shots in 2011.
Archives
September - December 2011
|
July - August 2011
|
July - August 2011
|
May - June 2011
|
March - April 2011
|
January - February 2011
|
November - December 2010
|
September - October 2010
|
July - August 2010
|
May - June 2010
|
February - April 2010