March 30, 2012
Hyundai i20 iGen: 10 SPECTACULAR features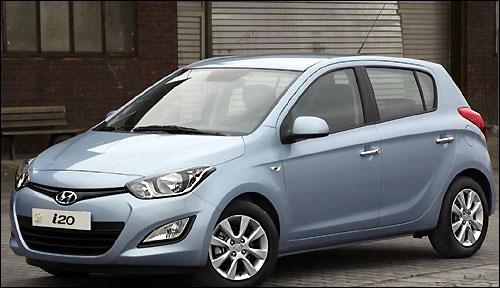 The i20 iGen boasts of many 'firsts in segment' features.
Big jolt for Posco. Green clearance suspended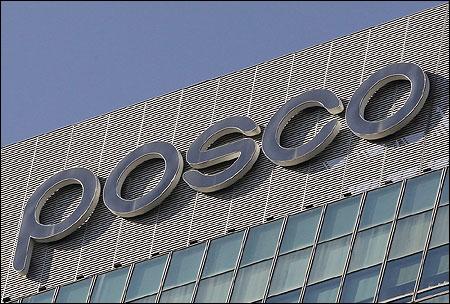 The environment clearance granted to Posco's mega steel project in Orissa in January 2011 will remain suspended till the environment ministry reviews it afresh.
P-Note holders not liable to pay tax in India: FM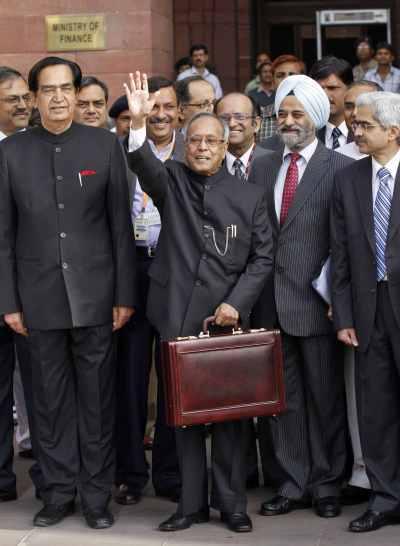 Setting at rest the uncertainty about overseas investments, Finance Minister Pranab Mukherjee on Friday said that persons investing in stock markets through participatory notes (P-Notes) will not have to pay taxes in India.
PHOTOS: $500-million lottery fever grips US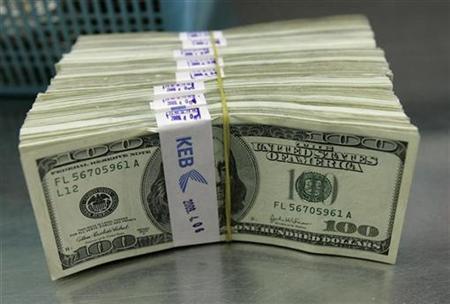 United States is in the grip of a lottery fever.
Can interviewers ask about a jobseeker's Facebook life?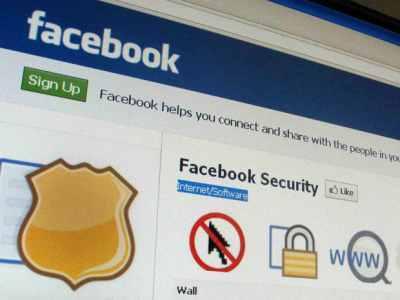 It is easy to see why employers might be tempted to peer into applicants' online lives. Worldwide, people's social lives have moved online to a far greater degree than they have earlier.
New ideas, but no challenge to the West, yet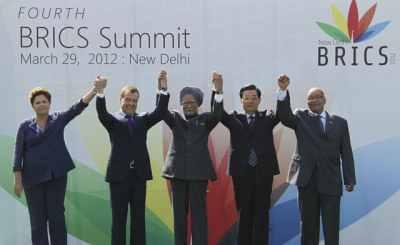 As advanced economies continue to be consumed by the tailback of the economic crisis that struck in 2008, the germ of an alternative model of economic growth seemed to be emerging on the anvil of the BRICS regional grouping that held its fourth summit in Delhi here on Thursday.
Column: Lessons to learn from these success stories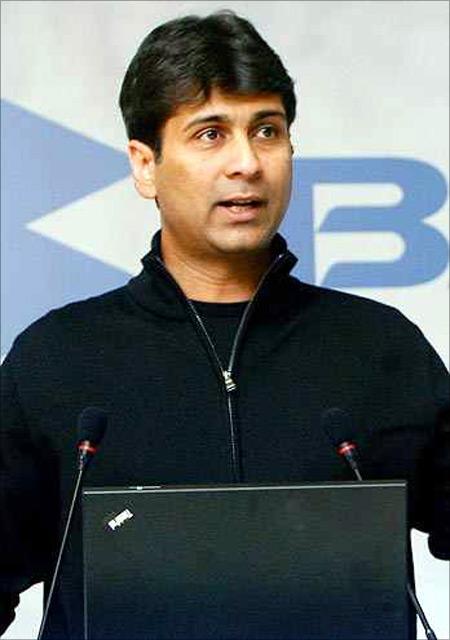 All great companies determine success by their ability to bounce back.
Photos: STUNNING office buildings around the world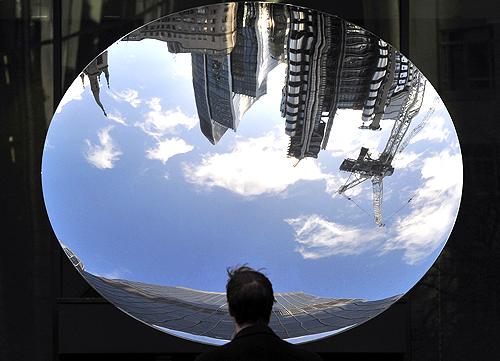 Take a look at some amazing office buildings around the world.
Aviation may be down, not its training institutes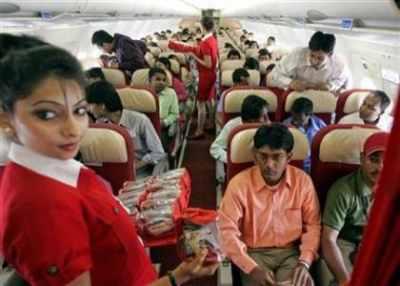 Some airline companies may be struggling to keep themselves afloat, but business for the aviation training industry is brisk, barring some exceptions.
Is Rajat Gupta INNOCENT? Trial to start on May 21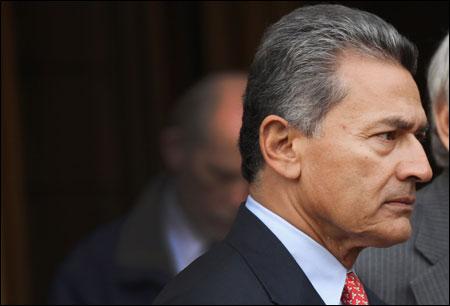 Defense strategy seems to relying on three basic arguments.
The stranger who put life back into Rajiv Bajaj's life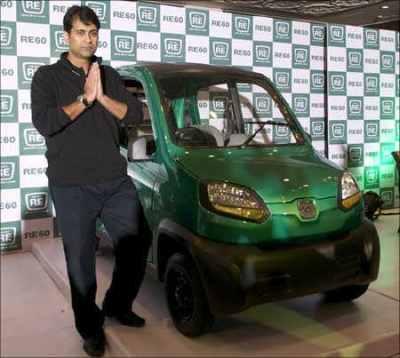 "Brevity is not a family strength," Bajaj said, an obvious reference to father and patriarch Rahul Bajaj, who loves to air elaborate views on all things under the sun. The audience, comprising a Who's Who of India Inc, responded with huge applause.
PHOTOS: Most expensive office spaces in the world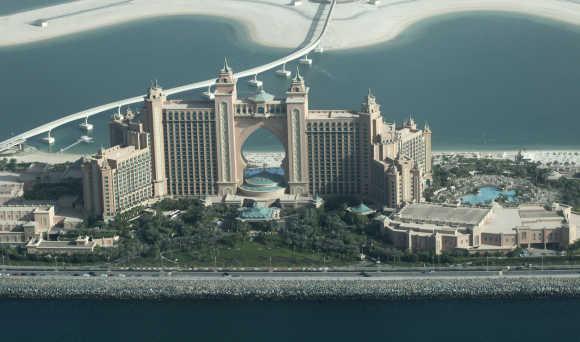 Global market for office rentals grew three per cent in 2011, up from just one per cent the year before, according to property consulting firm Cushman & Wakefield.
Inside Burj Al-Arab: World's most LUXURIOUS hotel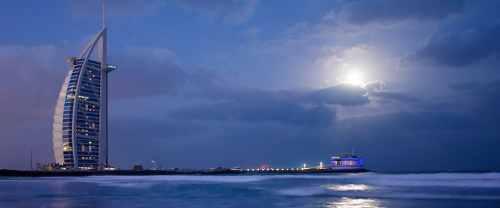 It is said that Burj Al Arab is the most luxurious hotels in the world. For starters, the prices of rooms vary from $1,000 to $27,000 per night! It is also described as 'the world's only seven-star hotel.
Year 2050: World's TOP 10 economies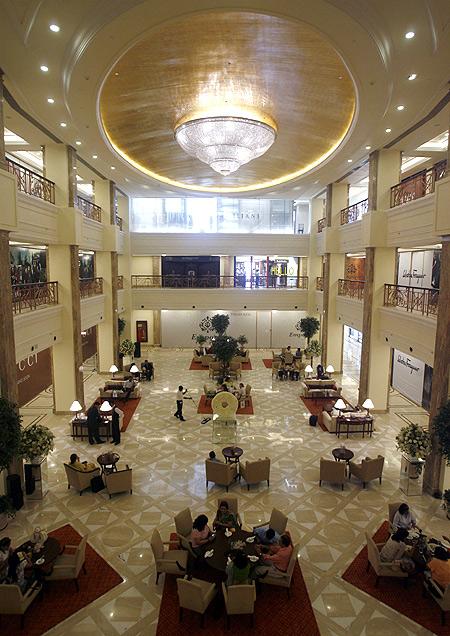 While there is little doubt that the emerging economies present the best chances for economic growth, not all countries will prosper at the same rate, says the Wealth Report 2012 by Knight Frank & Citi Private Bank.
PHOTOS: Shopping around the world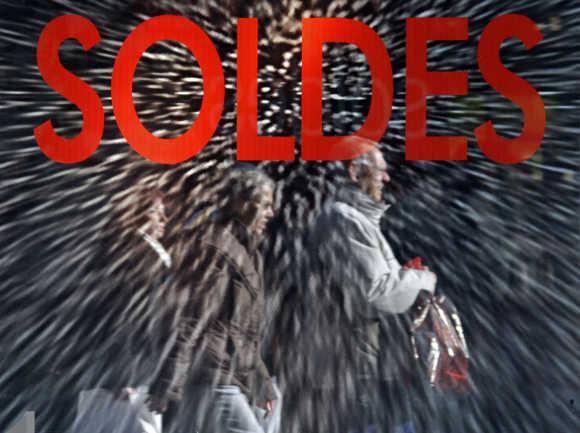 Shopping is the engine that drives the growth of most of the economies in the world.
IMAGES: 7 cars under Rs 10 lakh to be launched in 2012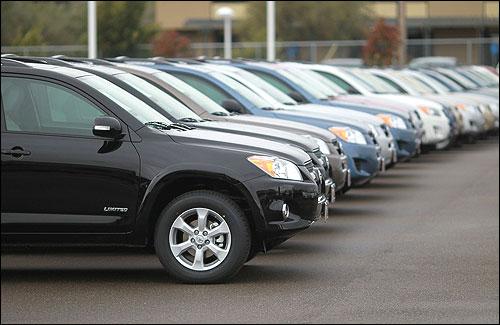 Despite the high fuel prices, SUVs and MPVs are becoming increasingly popular in India.
March 29, 2012
No hike in H-1B visa fee for next year, says US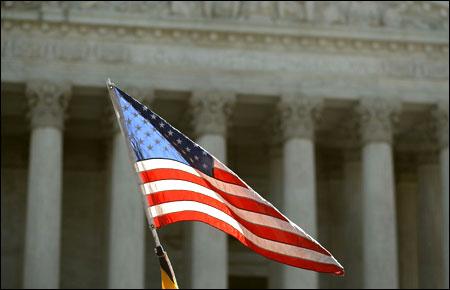 Applications for H-1B work visa for the fiscal year 2013 would be accepted from April 2.
PHOTOS: How oil is extracted, and more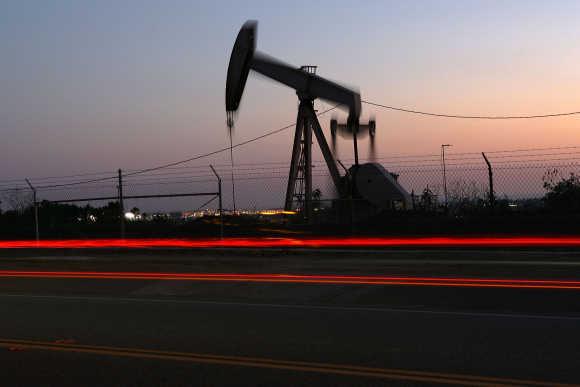 Crude oil, or petroleum, is recovered mostly through oil drilling.
A car engine that unites rival brands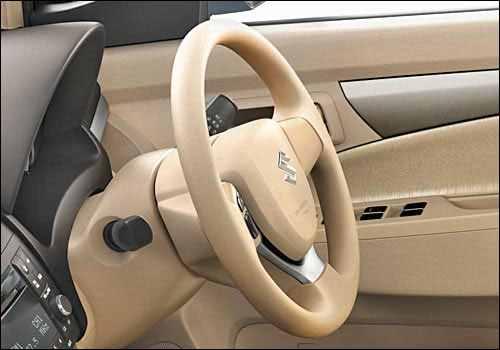 The 1.3-litre multi-jet diesel engine powers more than a dozen models stretching across five companies including Maruti Suzuki's latest MUV.
IMAGES: PM highlights 10 issues at BRICS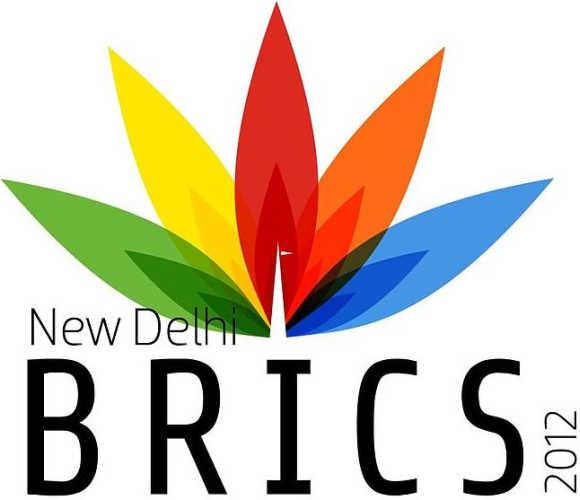 Prime Minister's speech at the Plenary Session of the BRICS Summit in New Delhi.
Cars in India: The top 10 GAINERS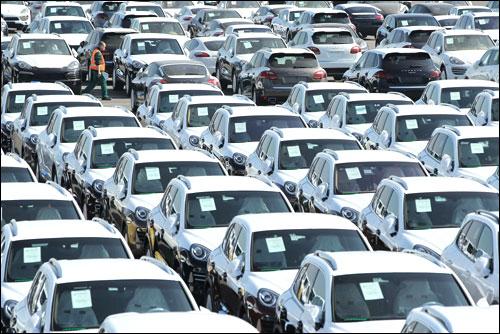 With total sales of 2, 11,402 cars, compared to 1, 86,890 notched up in the same month last year, February 2012 witnessed the highest growth in the last 10 months in terms of sales output.
On-time performance: Kingfisher is best, AI is worst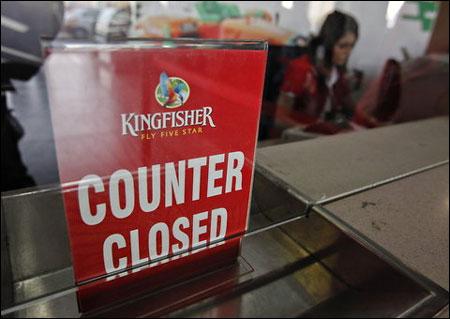 Cash-strapped Kingfisher had the best on-time performance in the last three years and low cost airline IndiGo registered the highest passenger load factor while national carrier Air India remained the worst performer on both the parameters.
IMAGES: Advertisements that leave you with a smile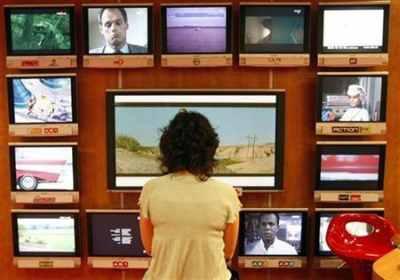 Just three months into 2012, and we have already seen some interesting television commercials. Some give us hope, while others strum an emotional chord by saying happiness is more important the money.
PHOTOS: 12 greatest entrepreneurs of the world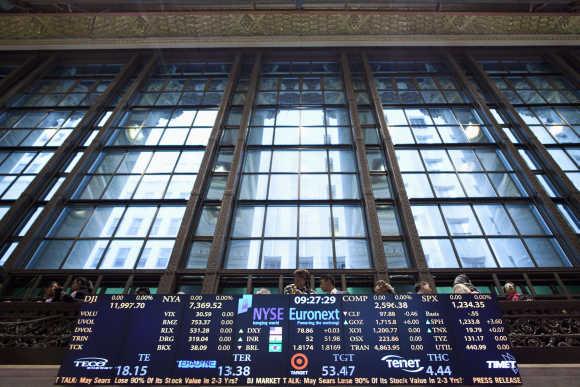 It's not everyday that we see people turning their dreams into amazing ideas.
IMAGES: Hyundai's new i20 iGen at Rs 4.73 lakh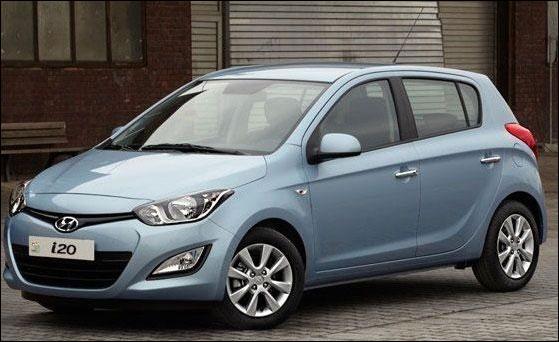 The country's largest car exporter launched the iGen i20 in both petrol and diesel variants, carrying a total of 12 variants.
India to become world's LARGEST economy by 2050!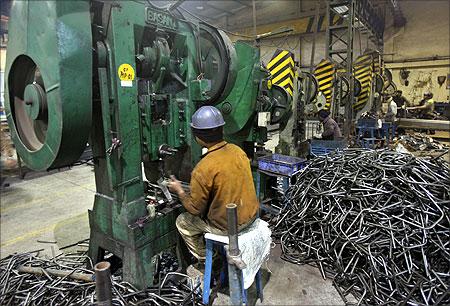 Surpassing China, India will become the world's largest economy by 2050, says a report.
March 28, 2012
Australian watchdog accuses Apple of misleading consumers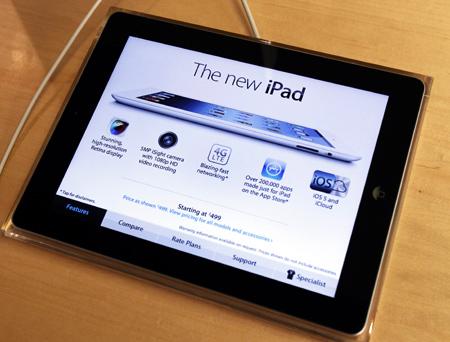 IT giant Apple has been accused by Australian Competition & Consumer Commission (ACCC) of misleading consumers by selling the latest version of 4G enabled iPad, which cannot connect with the 4G mobile network in the country.
Fortune names Narayana Murthy among greatest entrepreneurs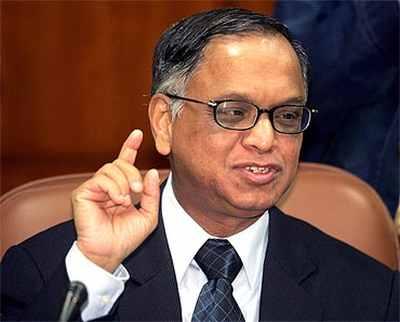 Infosys co-founder N R Narayana Murthy is among the 12 "greatest entrepreneurs of our time" according to a Fortue magazine list that is topped by Apple's late chief Steve Jobs.
CarDekho.com turns 4, comes out with a facelift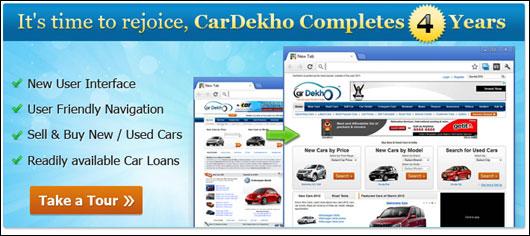 The stylish new homepage with its increased usability and new features gives an in-depth knowledge about all new/used cars and their details.
Consumers prefer companies with strong CSR: Study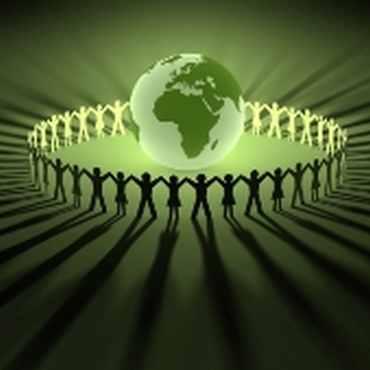 Seven out of 10 customers in India prefer to conduct business with companies that have implemented socially responsible programmes, according to a Nielsen study.
Vaccine makers give India shot in the arm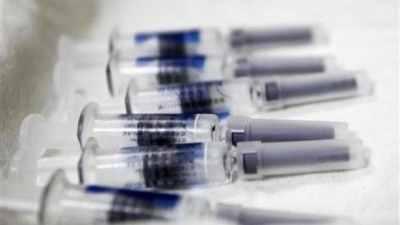 It is estimated the current Indian vaccine market is around $900 million, with a potential to touch $4.6 billion by 2017.
Column: How we can make Indian cities livable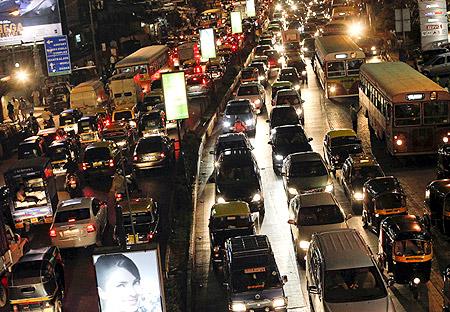 Clean, reliable and timely public transport will go a long way in making and keeping towns and cities livable.
PHOTOS: Should TV channels reduce ads?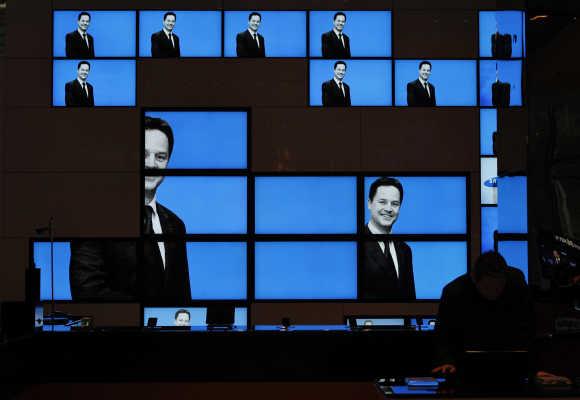 Unbridled advertising should be checked given weak self-regulation but the impact on revenues should be considered too.
Coke, Pepsi still a hit with consumers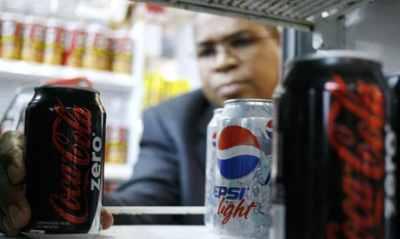 Consumers have given a thumbs-up to these products, especially in countries such as India. The latter remains a key market for these brands, with volume sales seeing double-digit growth quarter on quarter.
US hikes H-1B visa fee, move to hit Indian IT cos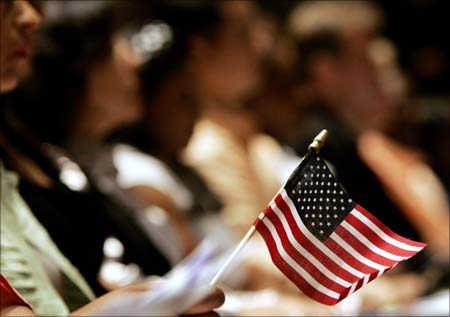 In a move that is expected to hit Indian IT companies, the US government has decided to hike H-1B visa fee from next fiscal.
Wealth in India shifting to smaller cities, towns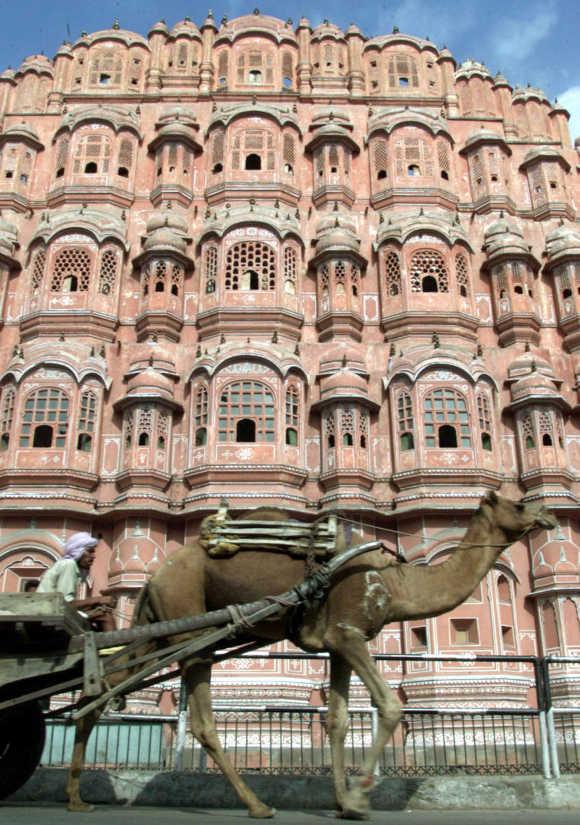 India has been the fastest-growing market in Asia for the affluent segment between 2006 and 2010.
Get Smart: Give your portfolio the global advantage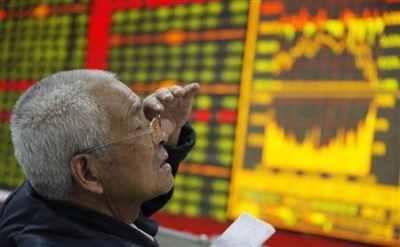 A weak rupee and strong global markets make a case for investing in foreign funds, but themes have to be chosen carefully.
Buyers misled? Realty promoters will be jailed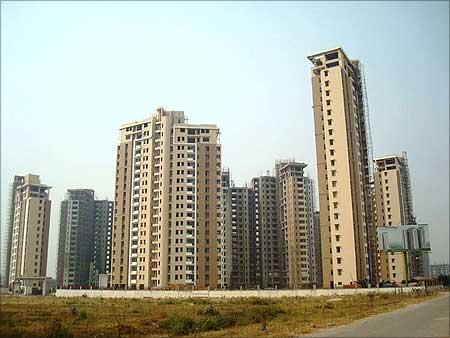 The Union ministry of housing & urban poverty alleviation has refused to dilute the penalties to be imposed on non-compliant promoters in the final version of the Real Estate (Regulation and Development) Bill, despite industry opposition to the concept of sending the offender to jail.
SUCCESS story of a doctor who turned an entrepreneur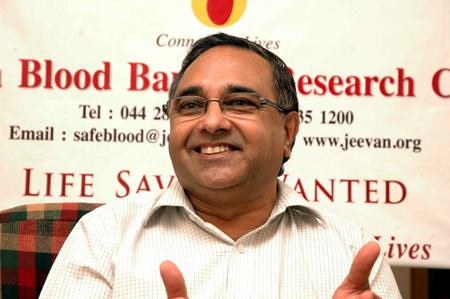 Winner of this year's TiEcon award for Social Entrepreneur of the Year, Dr P Srinivasan, is the Chairman and Managing Director of Jeevan Blood Bank and Research Centre.
Don't rush to invest in debt instruments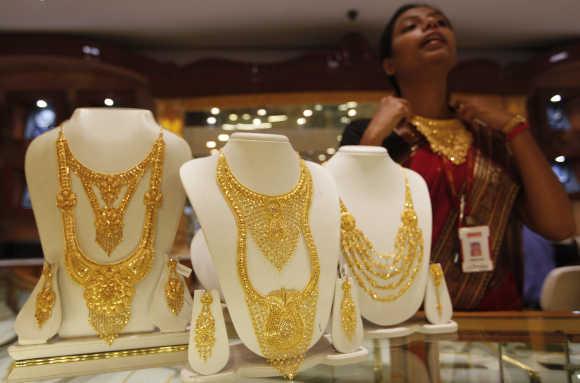 There are reasons to limit your exposure, even with the rise in rates of small savings schemes.
PHOTOS of some of the world's most exotic yachts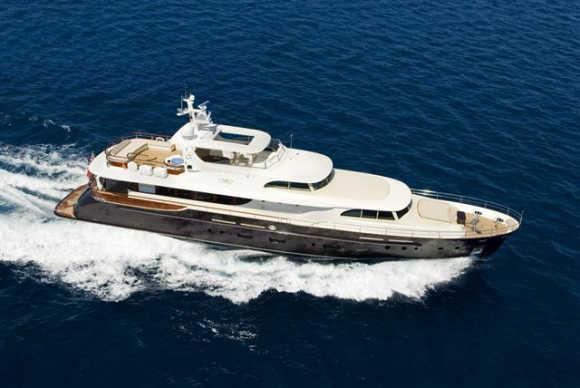 There is nothing like having your own yacht and going on a cruise.
Good news for SBI's home loan customers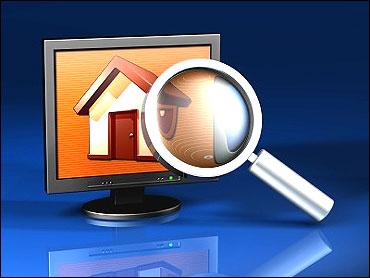 In a move that would help a large number of home loan customers to reduce their interest burden, nation's largest lender State Bank of India has decided to allow them to reprice their existing loans at lower rates.
PHOTOS: Punchy, witty world of Amul advertisements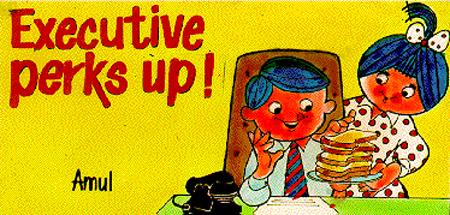 Amul advertisements are real entertainers.
IMAGES: Imported cars will cost Rs 20-40 lakh more!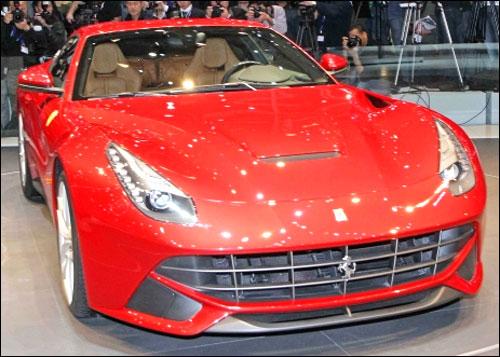 Budget proposal increased Customs duty on imported vehicles.
March 27, 2012
Kingfisher suspends operations in several cities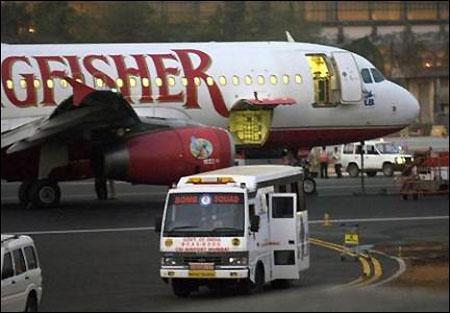 Faced with a cash crunch resulting in several employees not getting salaries and dues for over three months, the airline also did not rule out a lay off.
UPA's policy is anti-citizen: Arun Jaitley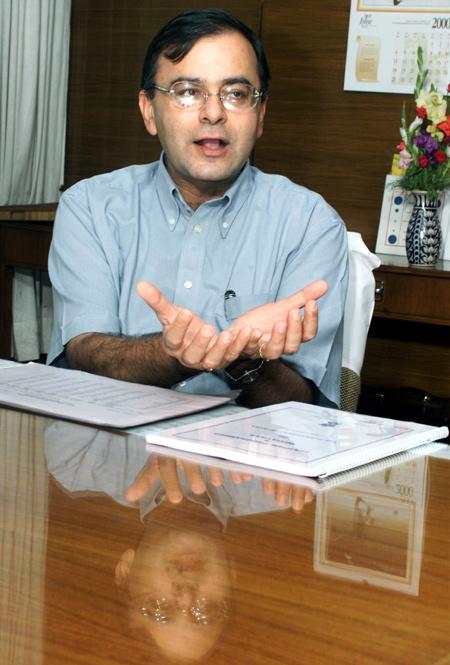 The Bharatiya Janata Party (BJP) on Monday criticized the Union Budget 2012-13 saying it has "dampened" economic sentiments as almost all services have been brought under tax ambit.
PHOTOS: Japan's superfast train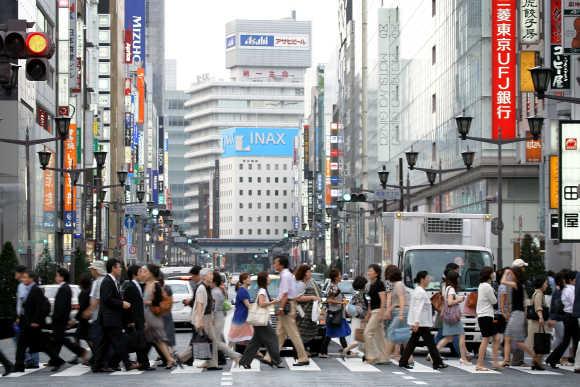 Japan is famous for having superfast trains, and Narita Express is no exception.
Goa to cut petrol prices, will other states follow?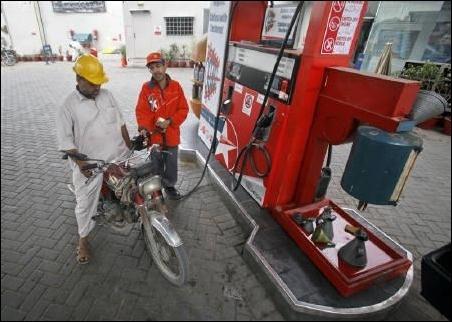 With the Goa government proposing a reduction in petrol prices by Rs 11, Minister of State for Parliamentary Affairs Rajiv Shukla on Wednesday said the other states especially the BJP ruled ones should emulate the step to ease the burden on the common man.
Prices of cars, jeeps, cooking gas to rise in Maharashtra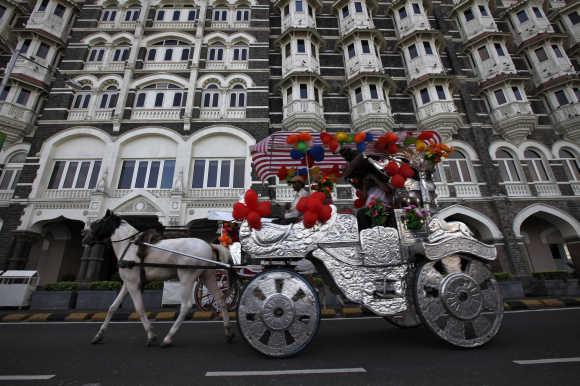 Maharashtra government is set to implement some harsh monetary steps from next month.
Now have an enemy list on your Facebook account!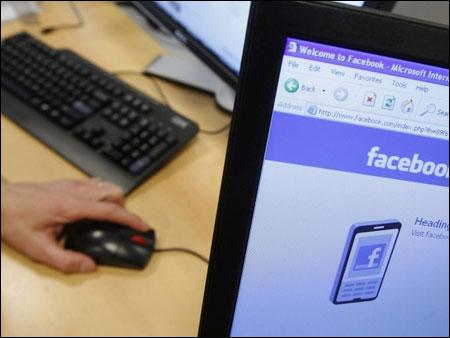 You can also declare 'war' on any product, person or company that has a presence on Facebook.
Should you buy a Maruti Ertiga? An expert's VIEWS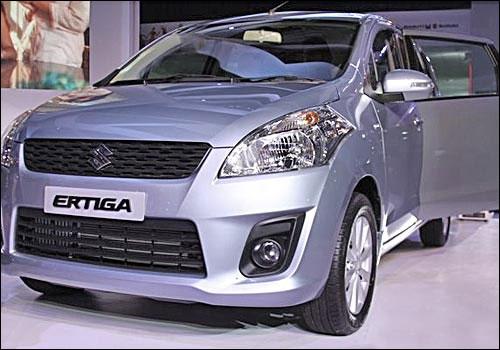 The maker of the people's car finally has a people car.
PHOTOS: Beautiful Greece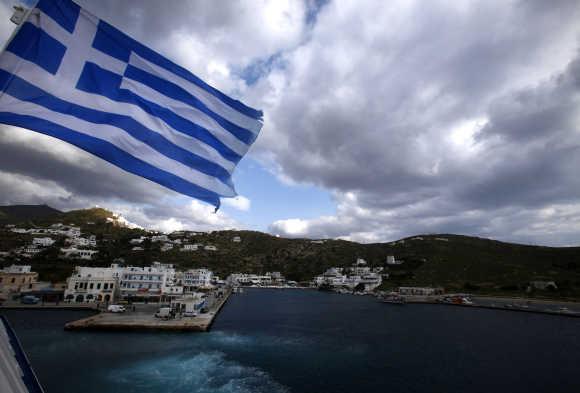 Greek government debt crisis is one of a number of current European sovereign debt crises.
Photos: World's 20 BIGGEST hotels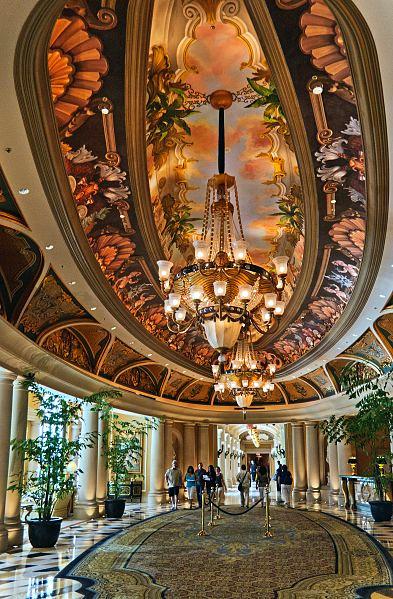 With thousands of rooms, these hotels can accommodate many guests and offer the best of services to travellers. Here's a look at the world's 20 biggest hotels.
PHOTOS: Jets owned by Indian billionaires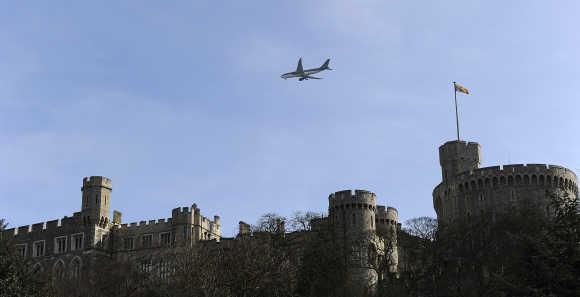 Private jets are the must-have toys of the super rich.
Execs in India to get higher salary than Asian peers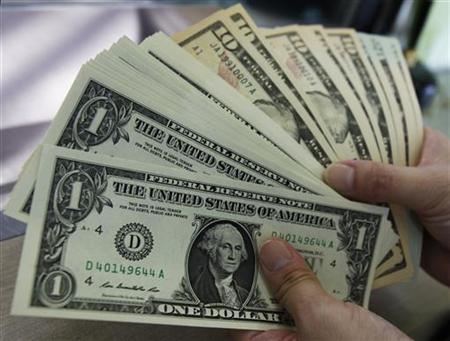 Executives in India are likely to take home a fatter salary than their peers across Asia this year as average base pay for heads of organisations in the country are likely to rise by 8.3 per cent, says a report.
Good news! It's raining jobs in India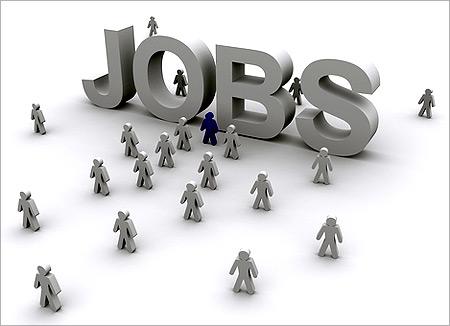 The next three months are likely to offer solid opportunities for job seekers as 39 per cent of Indian employers are expected to increase their headcount, says a survey.
March 26, 2012
Livestream! Jaggi Vasudev in conversation with KV Kamath
Taking place in the presence of leaders of industry, the field of economics & finance, this interactive session will find common ground in business and spirituality.
Global investors not confident about India, says Mallya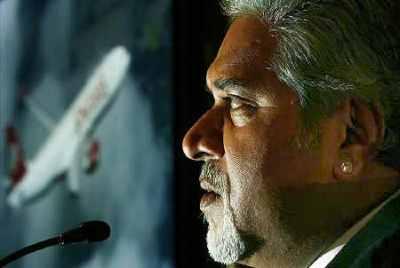 "India's global image has taken a beating," Mallya said on the social networking platform Twitter.
Home prices in Mumbai will continue to remain HIGH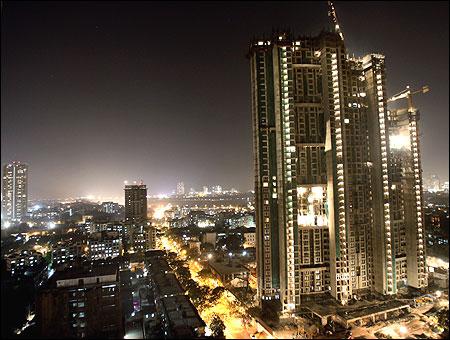 A sharp rise in construction and funding costs will increase costs for builders and prevent a reduction in home prices.
IMAGES: World's biggest consumers of wine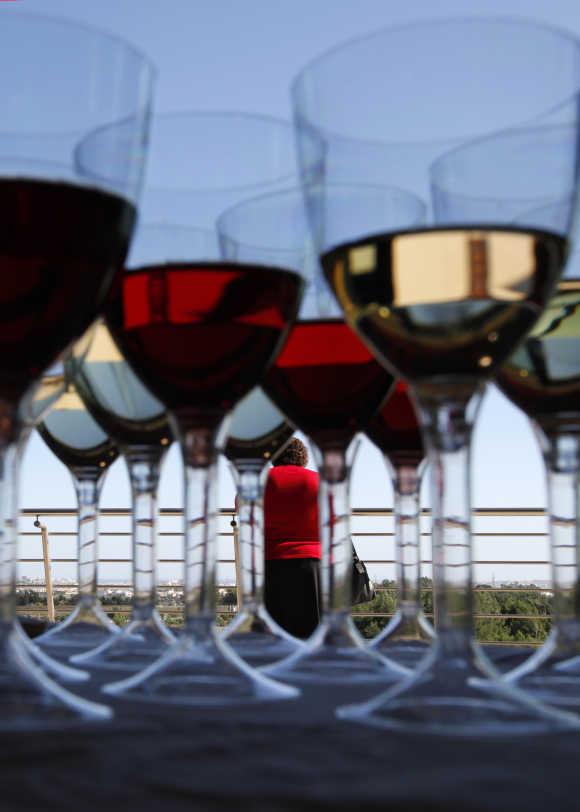 Global growth in wine consumption is being driven by demand in the United States, Russian and China.
Korean investment a 'priority', says PM
Prime Minister Manmohan Singh on Monday asked South Korean businessmen to help India expand its burgeoning solar and nuclear power sectors by investing in these environment-friendly technologies.
IMAGES: Audi TT coupe launched at Rs 48.36 lakh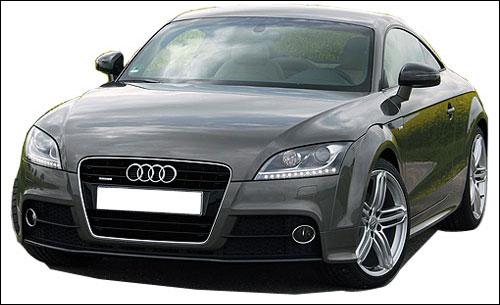 The auto firm has targeted to sell more than 50 units of the coupe this year.
PHOTOS: The illustrious history of Fiat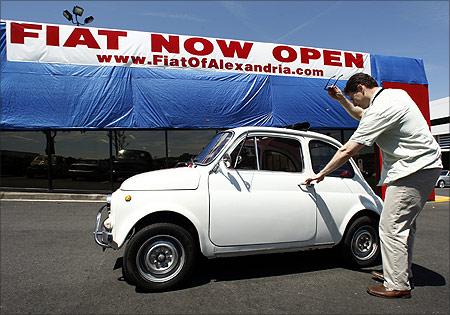 Fiat was founded in 1899 by a group of investors including Giovanni Agnelli. Besides automobiles, Fiat has also manufactured railway engines and carriages, military vehicles, and aircraft during its century long history.
Don't demand passwords of jobseekers: Facebook warns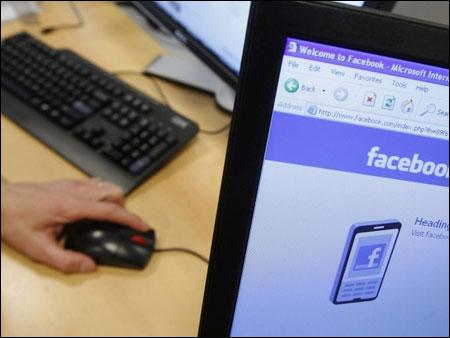 Facebook chief privacy officer Erin Egan issued the warning in the wake of a published report that companies and governmental agencies were increasingly asking job applicants for access to their accounts as part of a pre-employment screening process.
PHOTOS: Most expensive neighbourhoods in India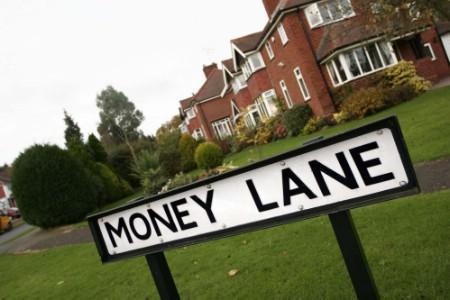 There are some streets in India where the property prices are so high that only the super rich can afford to live there.
Taxman will not play policeman, FM assures India Inc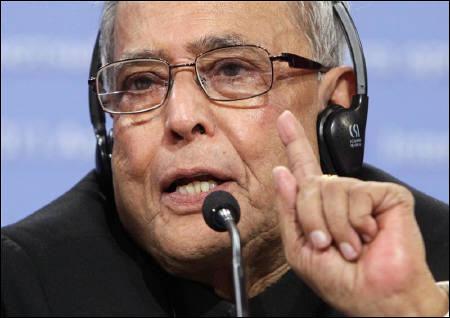 He sought to know from the industry if it wanted India to become a no-tax country.
PM invites Korean investments in solar, nuclear sectors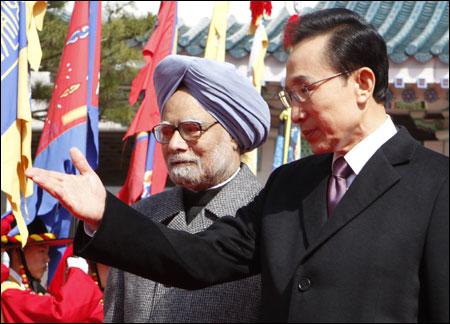 South Korean President Lee Myung-bak, during a bilateral meeting with Singh on Sunday, had requested that his country be allocated a site in India to build nuclear reactors.
IMAGES: Audi to launch 6 stunning cars in India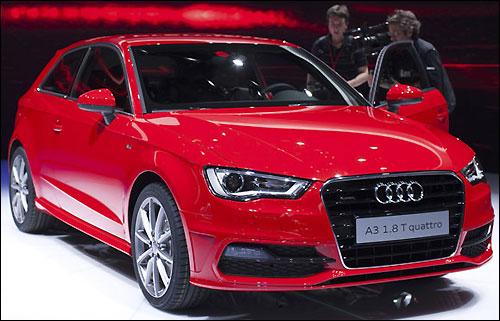 Audi is preparing an arsenal of cars for India.
IMAGES: 11 safest banks in Asia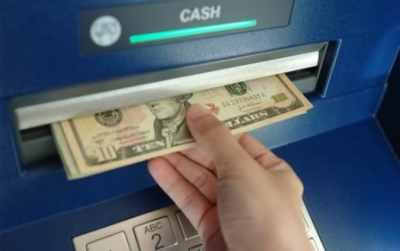 The banks were selected through a comparison of the long-term credit ratings and total assets of the region's largest banks. Ratings from Moody's, Standard & Poor's and Fitch Ratings were used.
March 23, 2012
PHOTOS: Widening gap betwen Indonesia's rich and poor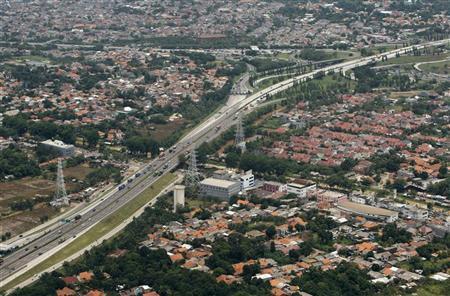 Indonesia is an archipelago comprising 17,508 islands.
PIX: A day in the life of workers around the world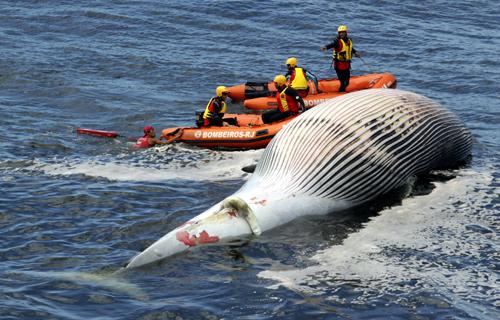 Here's a look at how people across the world work for a livelihood.
ONGC is the best PSU, Air India worst performer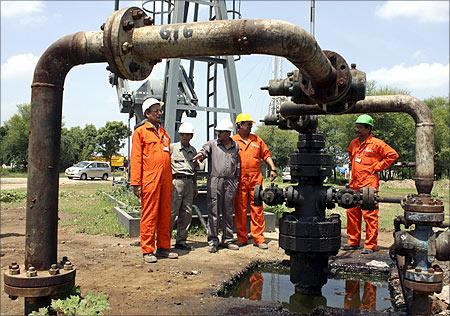 ONGC retained the top position on the coveted list of 10 most profit-making PSUs, while AirIndia was the biggest loss-making state firm during 2010-11.
Mad rush for jobless dole in UP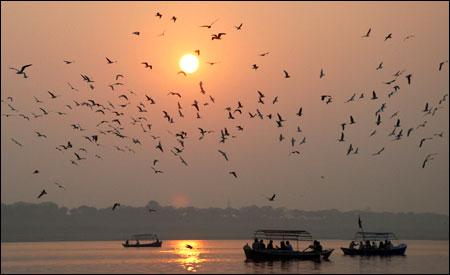 Women form a chunk of crowd queuing up at exchanges, forcing the staff to work overtime.
Ajit Singh rules out Kingfisher closure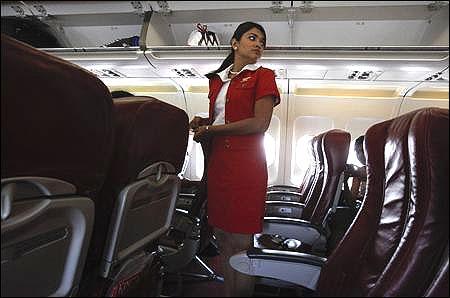 The DGCA had earlier issued a show cause notice to Kingfisher in February for the suspension of its licence.
Thirst for water: Moving IMAGES from around the world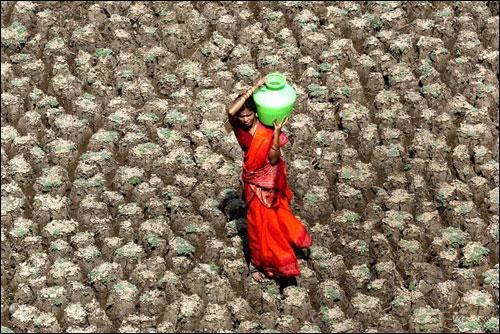 Almost half of the two billion people who have gained access to drinking water since 1990 live in China and India.
IMAGES: Some of the most popular cars in India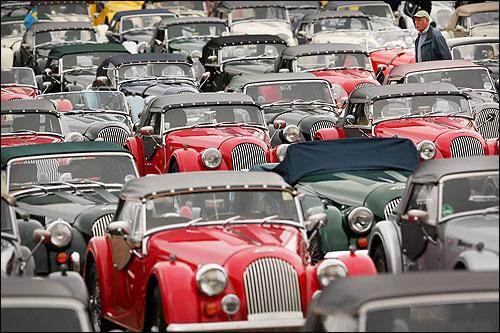 There has been an increase of more than 13 per cent in domestic car sales in February as compared to the same month in 2011.
PHOTOS: Most amazing perks offered by hotels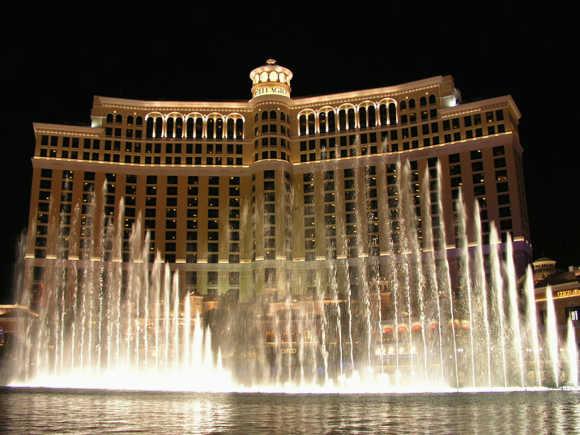 Hotels go out of their ways to attract customers.
IMAGES: The stunning Hyundai Sonata at Rs 18.5 lakh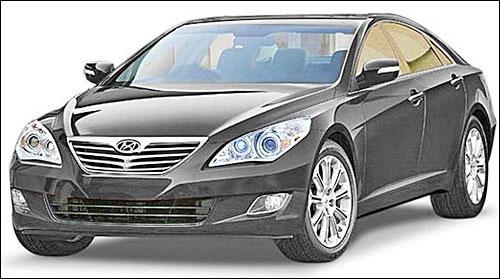 The car is a stunner and has been launched with both automatic and manual transmission variants.
March 22, 2012
India-made Figo to be exported to 50 international markets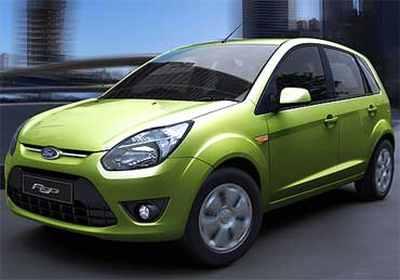 Ford India, subsidiary of US carmaker Ford, said it aims to accelerate export of India made-Figo to 50 international markets by this year end, from current 34.
Markets slump on weak global cues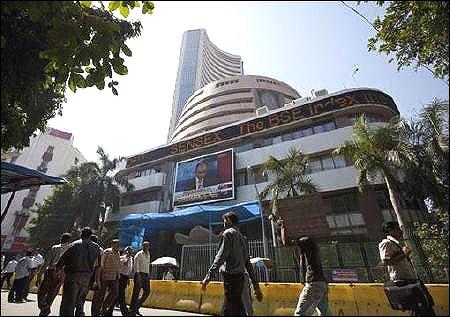 The fall was led by index heavyweight Reliance Industries along with bank shares.
Coal scam: Govt loses Rs 10.6 lakh crore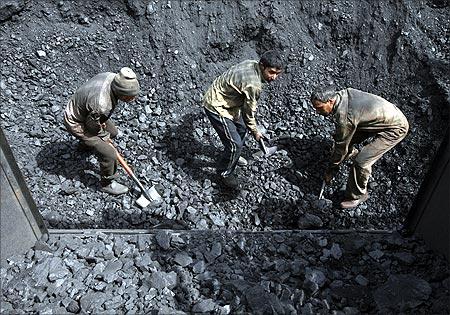 In another huge embarrassment to the government after the 2G fiasco, the Comptroller and Auditor General (CAG) has estimated a Rs 10.6 lakh crore loss to the exchequer on account of allotment of coal blocks during 2004 to 2009 without auction to 100 private and public sector companies.
New Railway Minister announces rollback of fares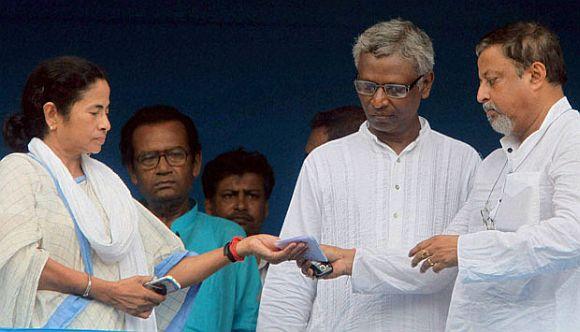 This was on the expected lines after Trinamool Congress chief and West Bengal Chief Minister Mamata Banerjee played a major role in getting the former Railway Minister Dinesh Trivedi resign.
PHOTOS: Hollywood stars and models at NYSE!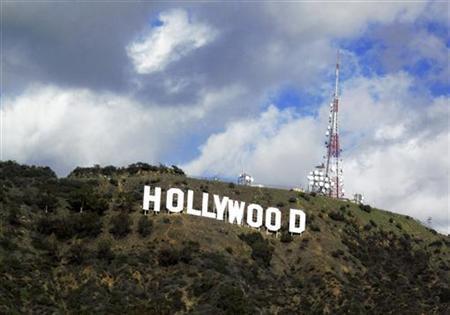 While the New York Stock Exchange is usually filled with testosterone-driven men, it sometimes does see Hollywood actors, models and sport stars.
PHOTOS: Are Indian students shunning US business schools?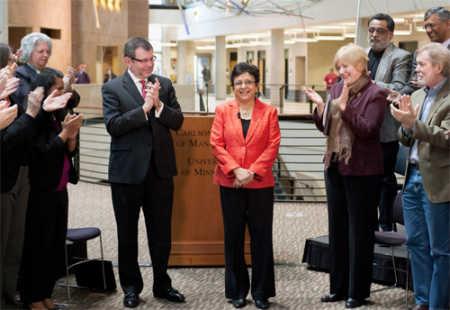 Decline in high-quality applicants from India into US business PhD courses.
The reason behind India's uneven growth path...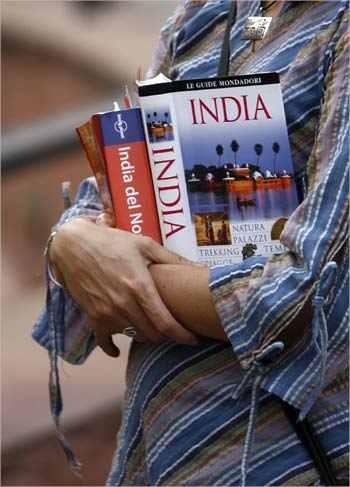 The Indian economy has clearly been on an upward growth path -- from an average annual rise of three to four per cent in the first three decades, growth took a sharper upturn in the eighties.
PHOTOS: Sunny days for Nissan in India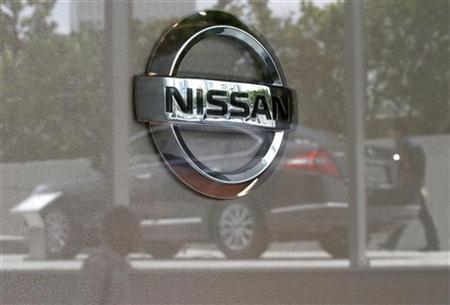 Nissan's Sunny overtook Volkswagen Vento to become the third-largest selling sedan in February.
Mukesh to rejig personal investment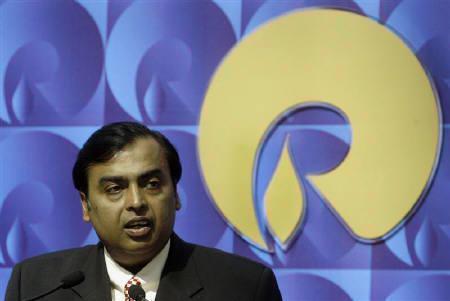 Ambani has investment in gas pipeline company Reliance Gas Transportation Infrastru-cture; Jamnagar-based power company Reliance Utilities and Power Ltd and Reliance Ports and Terminal Ltd.
Education loans: Banks to rate institutes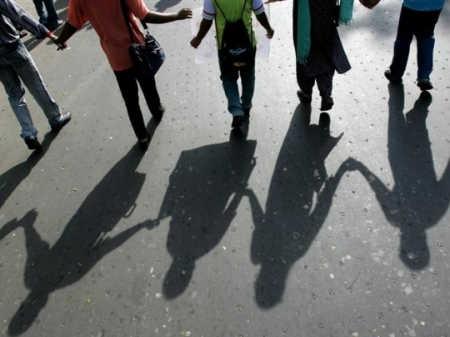 Banks may also rate students every year and fix interest rates according to the ratings.
PHOTOS: Most competitive cities in the world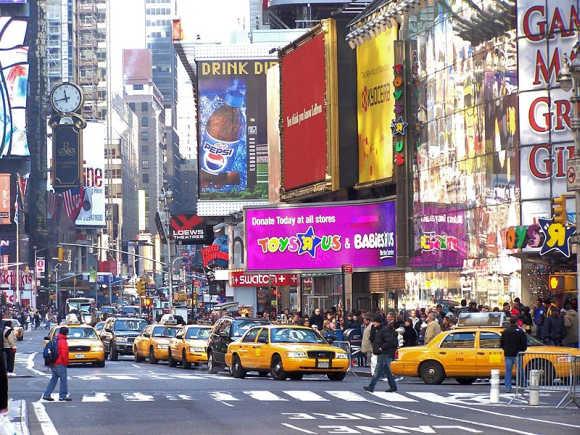 There is no doubt that competition is increasing the world over, but there are cities that are more competitive than others.
SLOWDOWN: How India's key sectors fared in FY12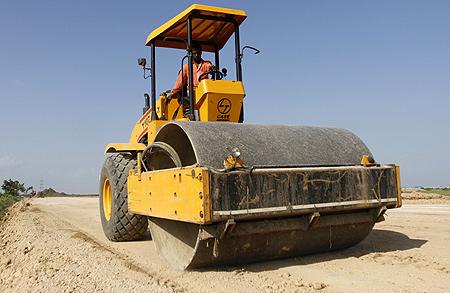 The Indian economy is estimated to grow by 6.9 per cent in 2011-12, after having grown at the rate of 8.4 per cent in each of the two preceding years.
Capt Gopinath has a solution for Kingfisher, Air India
These are troubled times for the 'King of Good Times', Vijay Mallya. His airline, Kingfisher has been hogging the headlines for all the wrong reasons.
PHOTOS: The world's most beautiful cars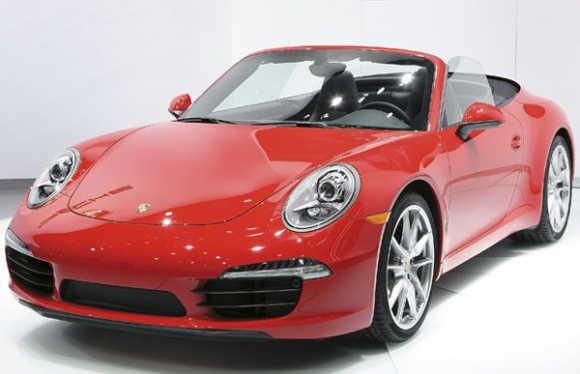 There are some cars that are not just amazing to drive but also beautiful to look at.
March 21, 2012
Why Budget 2012 is NOT bad for the Indian economy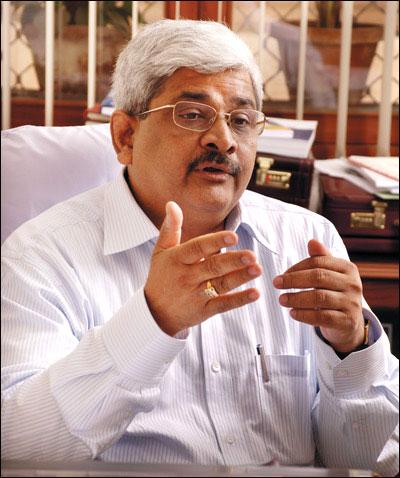 In an exclusive interview with rediff.com Gopalan replies back to the critics of the Budget presented by Finance Minister Pranab Mukherjee.
Renew US visa within 4 years, no interview required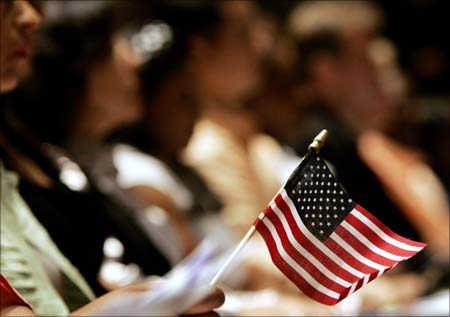 The new rules will apply to those within categories of B1, B2, C and D.
IMAGES: Chevrolet Tavera Neo 3 BS IV at Rs 7.51 lakh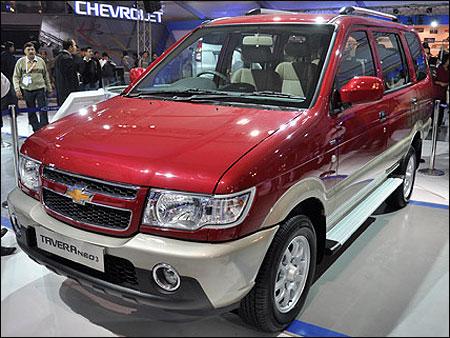 The engine of this car is now Bharat Stage IV compliant.
PHOTOS: Exactly how big is Apple?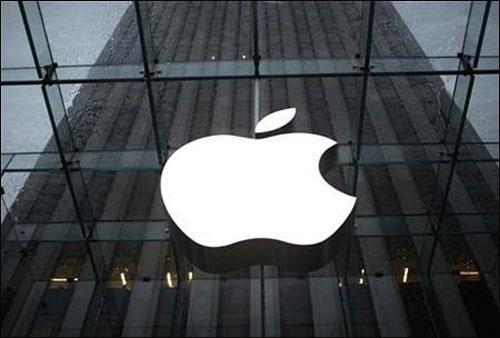 As of July 2011, Apple had 357 retail stores in 10 countries.
Stunning PHOTOS of the Sydney Harbour Bridge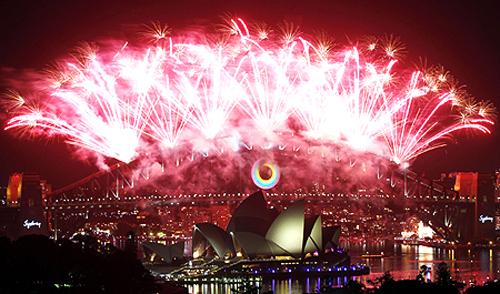 One of the world's most beautiful landmarks, Sydney Harbour Bridge has completed 80 years.
IMAGES: Secret behind Cognizant's success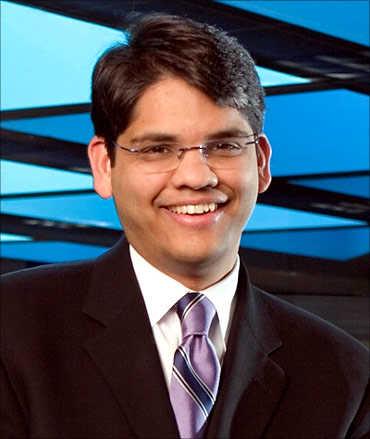 Cognizant's success has come from its ability to learn how to change quickly and adapt rapidly.
When taxpayers are above the taxman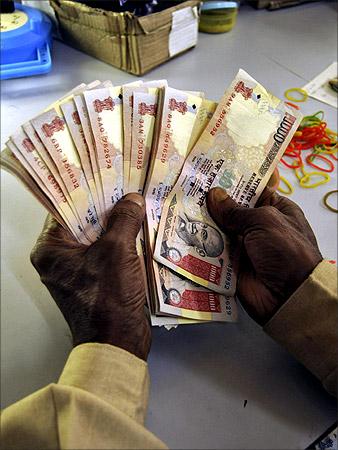 That's the case in some of the 17 retrospective amendments in direct tax laws
PHOTOS: The man who turned Bajaj around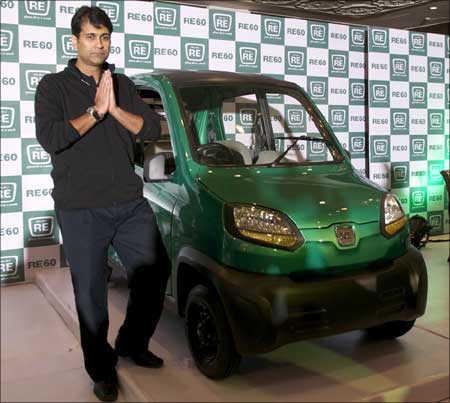 Clear brand positioning is the key.
What about the price rise in Bengal Mamatadi?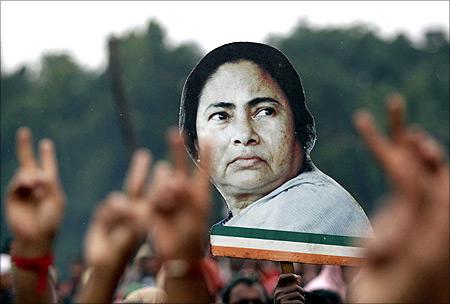 Banerjee has already allowed one in power rates, besides making milk dearer.
PHOTOS: The magic mantra of Nestle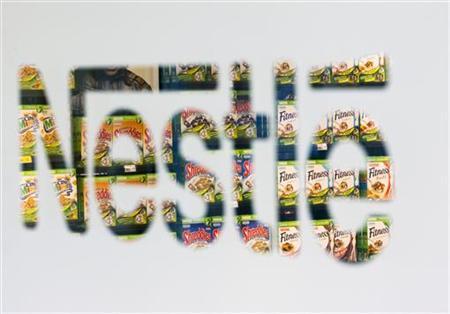 Thinking on its feet, Nestle has stayed ahead of rivals.
IMAGES: IT sector in India faces growth dilemma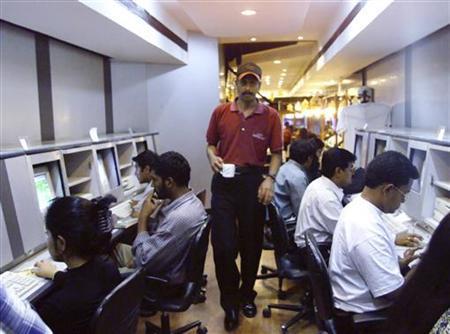 Indian IT firms, with their focus on cost-saving and labour arbitrage deals will face intense competition from their better equipped global competitors who provide solutions across the value chain.
PHOTOS: Vodafone's tax battle far from over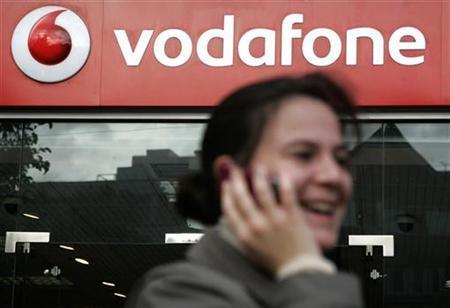 SC dismisses review petition; govt waits for Finance Bill passage.
PHOTOS: DLF's foundation shaken by debt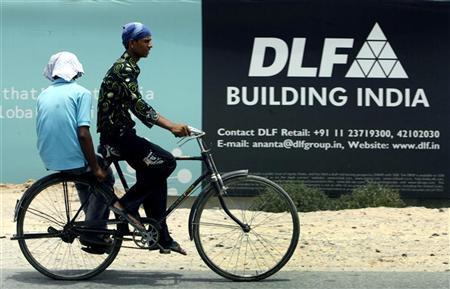 With a huge debt burden of Rs 22,758 crore, DLF is scrambling to sell non-core assets to give itself some breathing room.
PIX: From April this year travel in Maruti Dzire taxis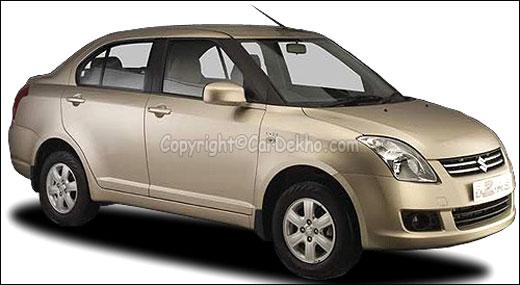 The company has adopted a smart move here by not pulling out the original Swift Dzire.
IMAGES: India's top 20 profit making PSUs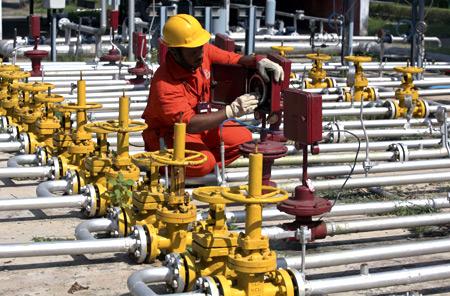 India's first prime minister, Jawaharlal Nehru called public sector units 'the temples of modern India'.
PHOTOS: Brand Sachin pads up for advertising field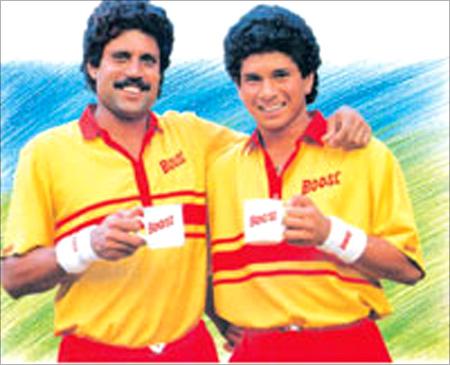 Sachin Tendulkar endorsed health drink Boost after his match-winning performance against England at Old Trafford in 1990.
March 20, 2012
Kingfisher to suspend international flights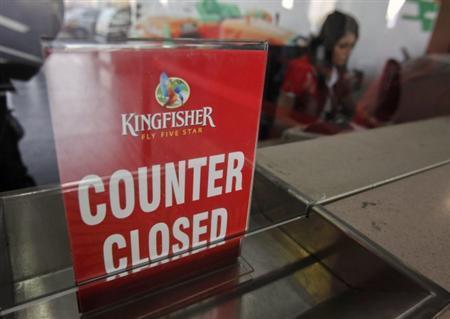 Kingfisher Airlines on Tuesday decided to suspend all international flights from March 25 and further curtail domestic operations even as government warned the ailing carrier that its flying licence can be cancelled if it failed to meet safety norms.
Occupy protests: Are they more than a trend?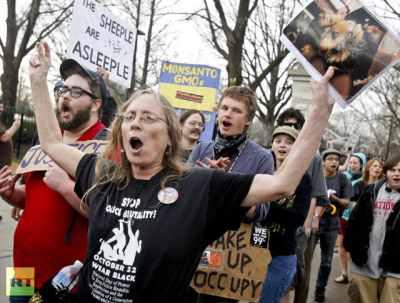 As a grand spectacle, of the kind that grabs headline news, 'Occupy' has indeed gone into the background even though the 'occupation' of Wall street continues at Union Square a few blocks uptown.
An energy sufficient India? A long road ahead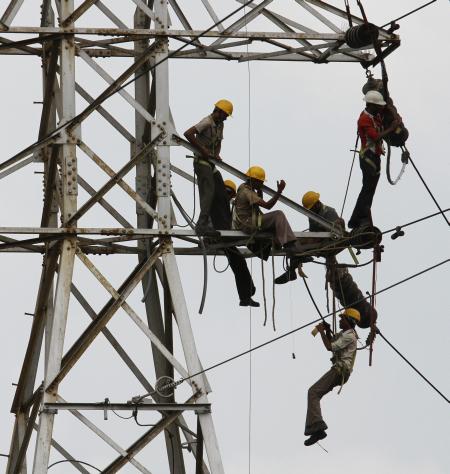 Today we are importing over 80 per cent of our oil needs which gets refined into kerosene, LPG, petrol, diesel, fuel oil, naphtha etc hence not only all our energy needs but also fertilisers and plastics needs are susceptible to international crude prices.
From the slums of Chennai he made it to the World Bank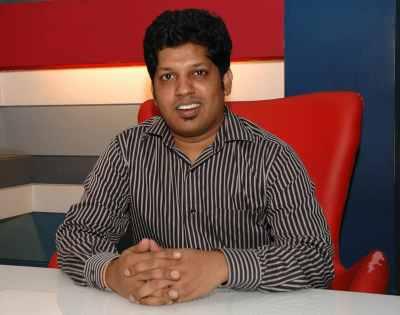 The story of E Sarathbabu, a boy brought up in a slum in Chennai who turned into a successful entrepreneur, passing through, on the way, the corridors of BITS, Pilani and IIM-Ahmedabad has become legendary in India now.
Stunning IMAGES from an unfinished tourist attraction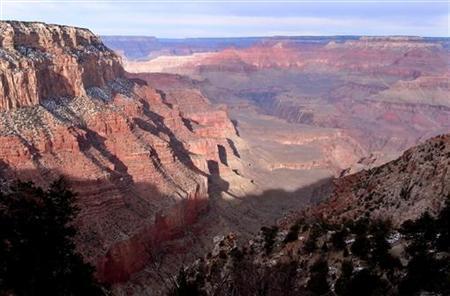 Grand Canyon Skywalk is a transparent horseshoe-shaped cantilever bridge and tourist attraction.
Decline in poverty? RS dubs it as a ploy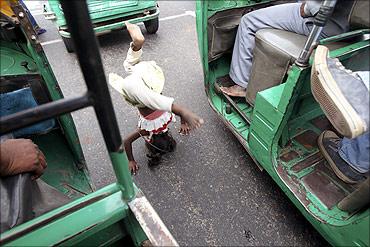 Soon after the Rajya Sabha met for the day, members from Bharatiya Janata Party, Janata Dal-United, Bahujan Samaj Party, All India Anna Dravida Munnettra Kazhagam and the Left parties were on their feet seeking a discussion on the issue.
PHOTOS: Indian company among world's most-valued brands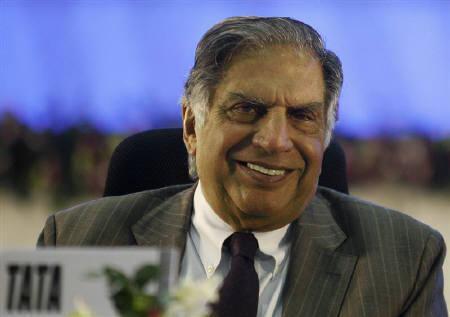 Tata has moved up the ladder in a list of the world's most-valued brands.
PHOTOS: The stunning Embraer Legacy 650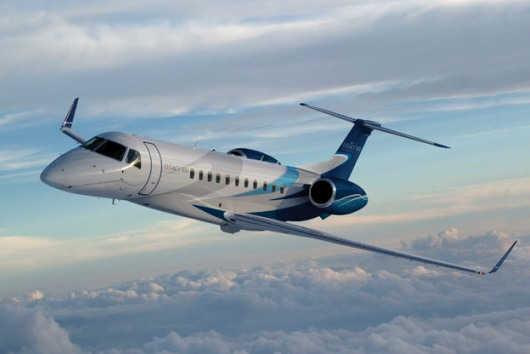 Legacy 650 is a longer-range version of the Legacy 600 giving it a range capability of 7,223 km.
Pay hefty, become part of an IIM brand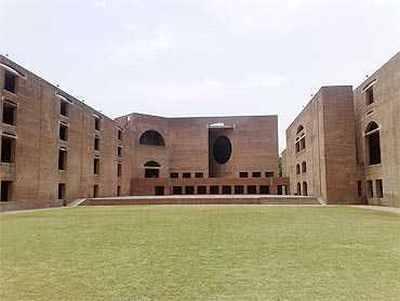 Rs 25 lakh can make sure that the medal will bear individual or corporate donor's name for 10 yrs.
Why MF agents are laughing their way to the bank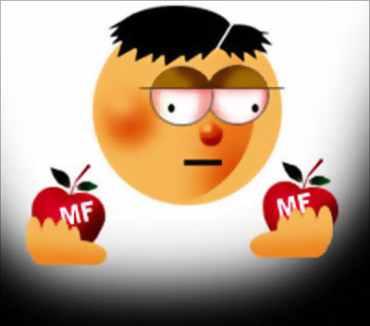 According to a notification on Saturday, the "services rendered by a mutual fund agent or distributor to mutual fund or asset management company for distribution or marketing of mutual fund" form part of 34 items exempt from service tax.
Budget 2012: Which cars will cost MORE?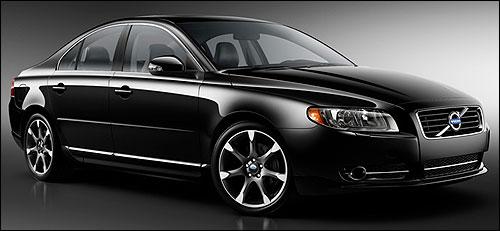 Your plans to bring home a dream vehicle may just have become a little more distant, with automobile manufacturers considering price increases to offset the impact of higher excise duty levied in the Union Budget.
India's Internet economy to touch Rs 11 trillion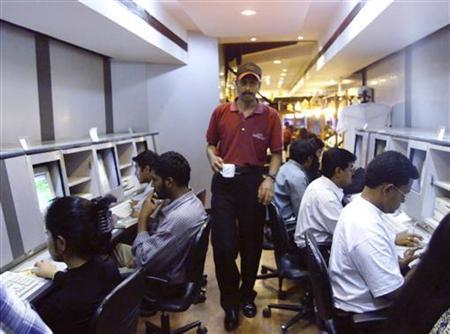 Indian Internet economy represents 4.1 per cent of the gross domestic product.
New railway minister's qualification: Loyalty to Mamata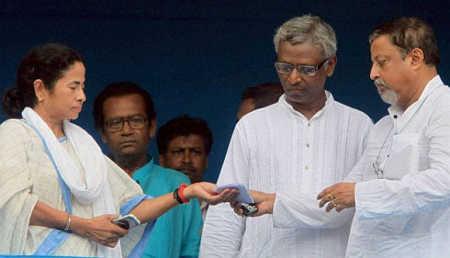 Roy's son Subhrangshu is also a Trinamool MLA from Bijpur constituency of North 24 Parganas.
Pranab 'confident' of keeping subsidies low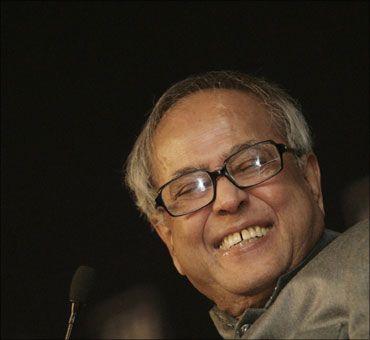 Critics call fiscal deficit projections ambitious; government to meet Opposition, chief ministers to discuss issues after Budget session
PHOTOS: Amazing cars that will hit the roads soon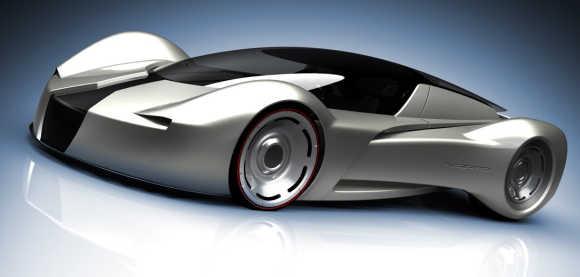 Some of the biggest makers have announced stunning cars.
PHOTOS: Two Indian firms among most ethical in the world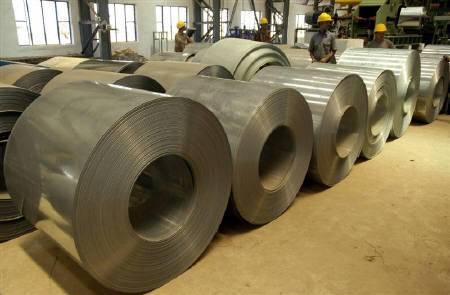 There are many companies in the world, but not all do business ethically.
BEAT the HEAT with these frozen treats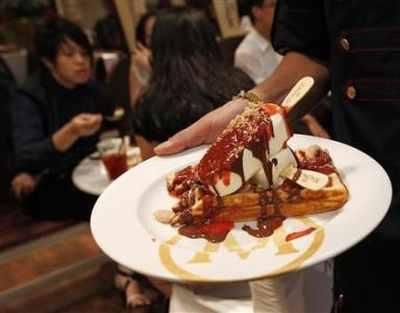 The Rs 1,500-crore branded ice cream market (60 per cent of the Rs 2,500 crore market) has been evolving beyond the impulse purchases of stick, cups and cones.
March 19, 2012
JetLite to be merged with JetKonnect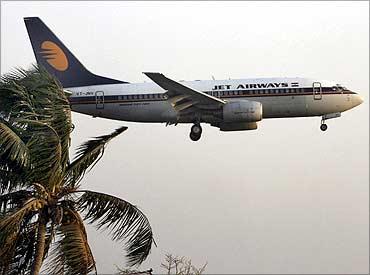 JetLite was created in 2007, following the takeover of Air Sahara in April 2007.
Small clauses make life tougher for taxpayers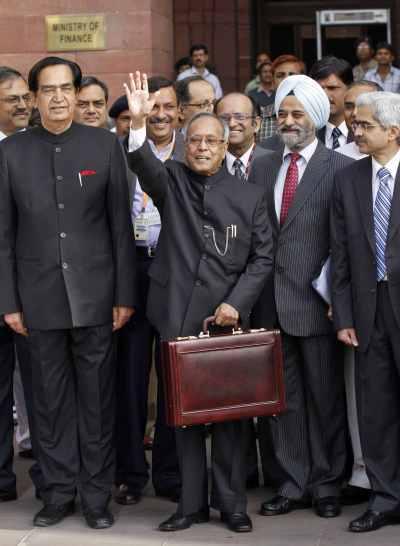 Though the annual light & sound show anchored by Finance Minister (called the budget) made a lot of sound but the light was not enough to show the way where the Indian economy is heading.
HC quashes criminal proceedings against Microsoft India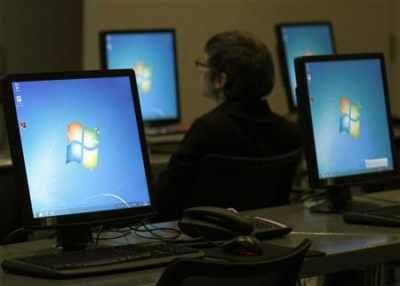 Justice Suresh Kait set aside the trial court order for initiating criminal proceedings against the website.
Poor service: Delhi, Hyd airports top complaint list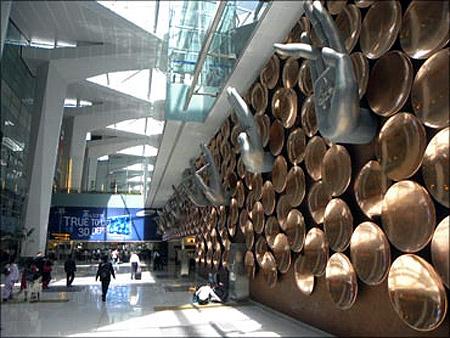 Over 2,800 complaints were registered at various airports for issues like poor service, bad food, lost luggage or other problems, with Delhi and Hyderabad topping the list.
PHOTOS: India and major nuclear-power producers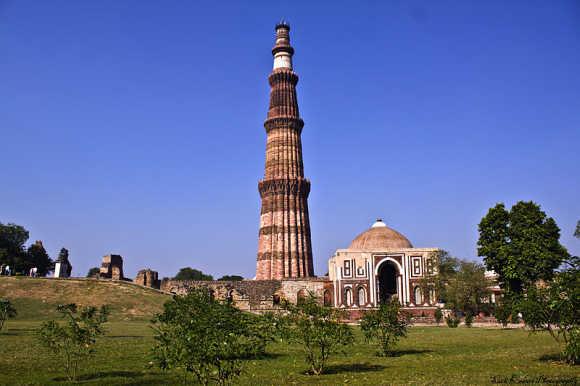 Nuclear power forms a big part of energy production in some countries.
How Pakistan economy can benefit from India?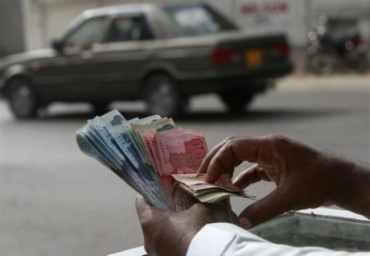 For Pakistan's economic growth, it is important for the country to have more trade with India, a top World Bank official has said.
Tata Motors raises car prices by up to Rs 35,000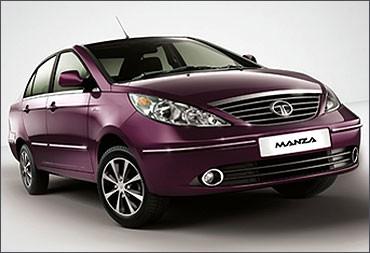 Under the passenger car division, the company sells small car Nano, hatchback Indica series and Indigo family of sedans.
IMAGES: Chevrolet to launch 5 cars in India this year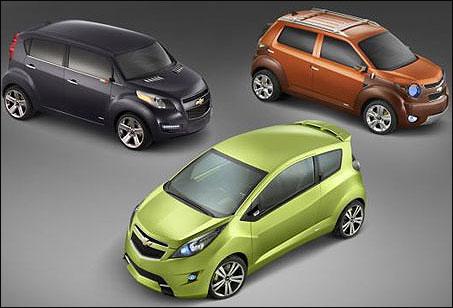 The list comprises three completely new car models and two upgraded versions of its existing cars.
Poverty dips to 29.8% in 2009-10: Plan Panel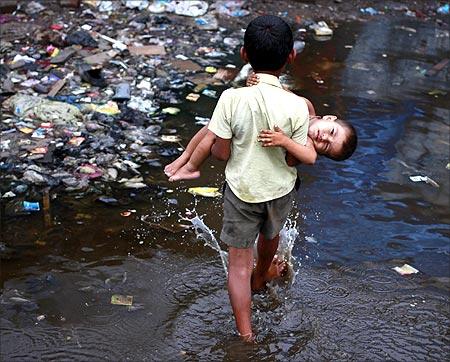 Poverty in rural areas declined at a faster pace than in urban cities between 2004-05 and 2009-10, according to the Planning Commission estimates released on Monday.
Lifeline: Rs 4,000-cr bonanza to rescue Air India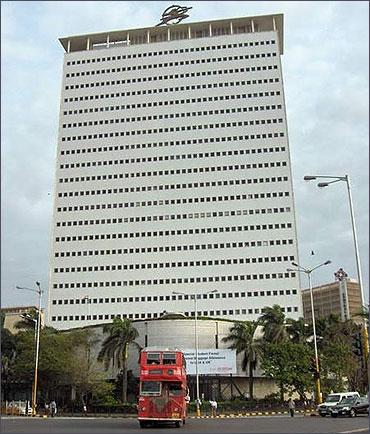 Equity infusion of Rs 4,000 crore into Air India, proposed by Finance Minister Pranab Mukherjee in Union Budget 2012-13, will improve the debt-equity ratio of the airline to a level considered comfortable and help open the doors of banks for them.
PHOTOS: Getting paid to sleep in five-star hotels!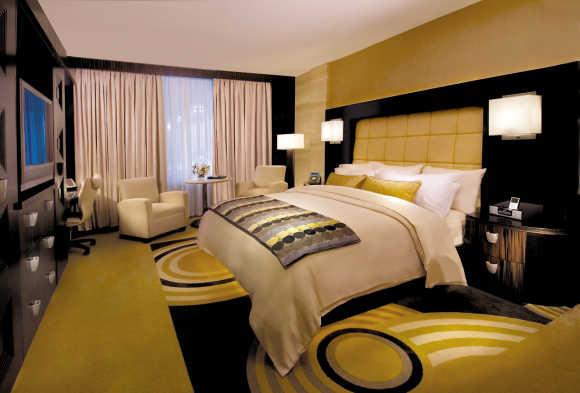 Almost all of us do normal jobs, but some are luckier than us.
'Let's not spend too much energy focusing on the Budget'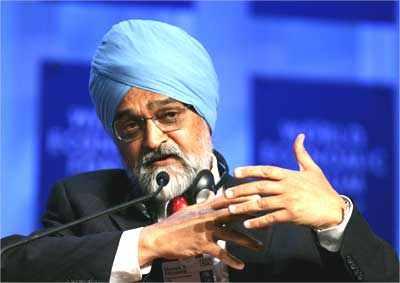 Interview with Montek Singh Ahluwalia, Deputy Chairman, Planning Commission.
The secret behind Cisco's bold networking start-up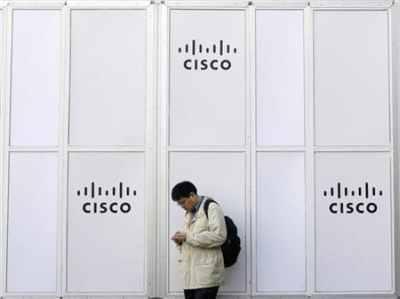 The product they are discussing, called Insiemi, would be designed to work in high-end computer centres that use "software-defined networking."
Get ready to pay more for petrol from April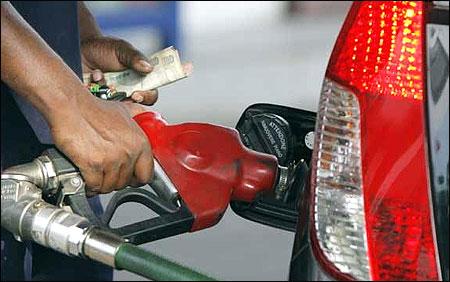 Even as automobile manufacturers are considering increasing the prices of their products, an increase in auto fuel prices is also imminent.
Meet Mukul Roy, the new Railway Minister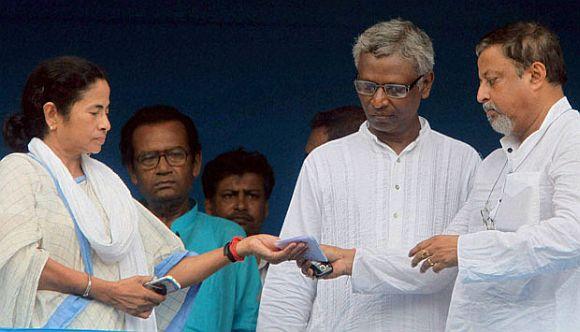 All eyes are now on the low profile Mukul Roy, Trinamool Congress general secretary and Minister of State for Shipping.
Markets need to understand the implications: R Gopalan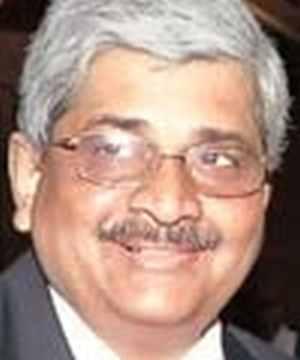 The markets tanked 209 points after Finance Minister Pranab Mukherjee tabled the Union Budget in Parliament on Friday. Economic Affairs Secretary R Gopalan defends the measures, saying the markets will need time to comprehend the measures.
PHOTOS: India's most stunning trains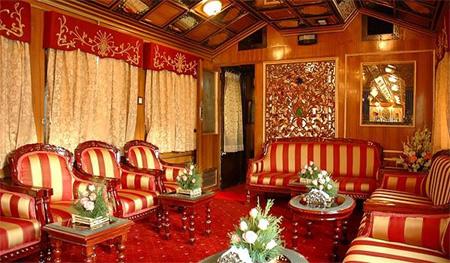 India's luxury trains are among the world's best.
PHOTOS: Aerial shots of Dubai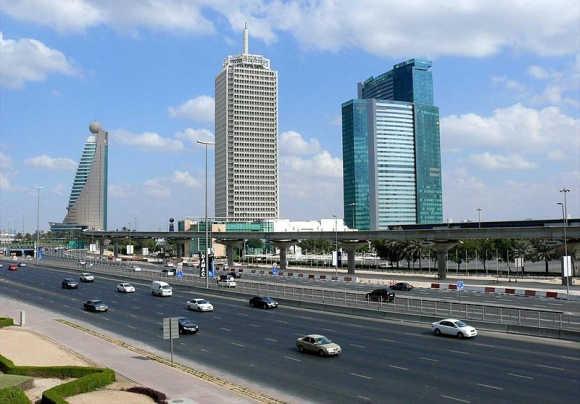 Dubai is as a global city and a business hub.
PHOTOS: Apple's new stunning iPad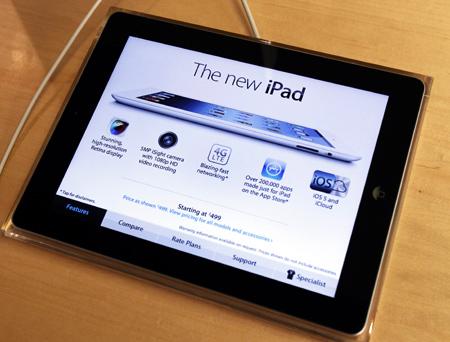 The new iPad Wi-Fi models will be available in black or white at price of $499.
PHOTOS: India most upbeat on hiring
More employers expect to hire than fire over the next three months.
March 17, 2012
What they liked and disliked about the Budget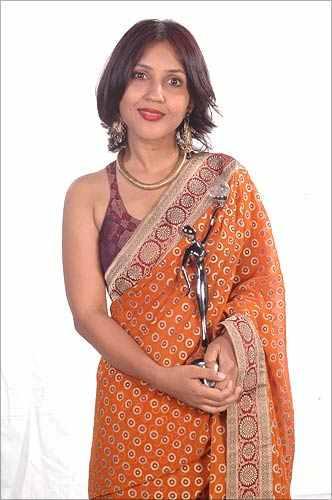 'There is nothing really good about this budget. One will have to read the fine print to see what the Direct Tax implications are.'
Budget: These 20 services will be cheaper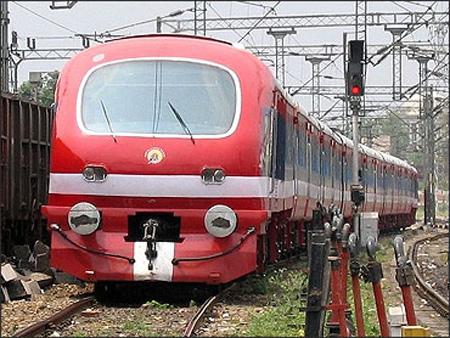 Metered taxis, entry to amusement facilities, second-class rail travel, and betting, gambling and lottery will not attract the 12 per cent Service Tax, as per the budget proposal.
What is missing from the food security Bill?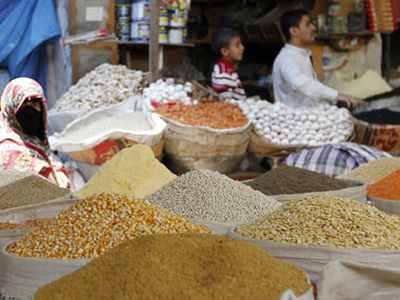 The food security Bill's focus ignores changes in agriculture and eating habits.
A tax expert's view of what the Budget 2012 was like
Finance Minister Pranab Mukherjee on Friday presented Union Budget 2012, the 81st Budget in India's history. Individually, this is Mukherjee's seventh annual Budget, second-highest by any Finance Minister.
Boeing Dreamliner finally debuts in India
Boeing states that it is the company's most fuel-efficient airliner and the world's first major airliner to use composite materials for most of its construction.
What makes MPs cheer on Budget day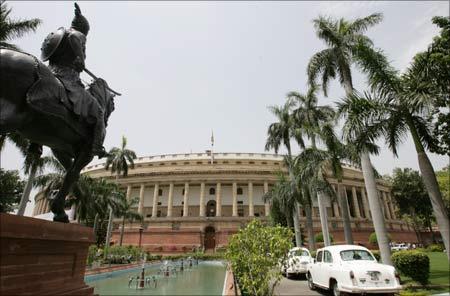 One thing is clear from watching MPs on the Lok Sabha's biggest day: the only thing that unites them is the words "outlay was doubled".
Wanted: A professional to bring Air India on track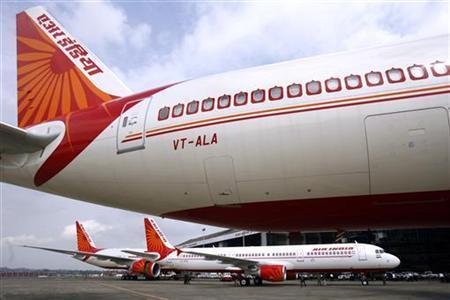 It will require leadership with business experience, not a bureaucrat, for the loss-making carrier to get back on track.
PHOTOS: Stunning interiors of Boeing's 787 Dreamliner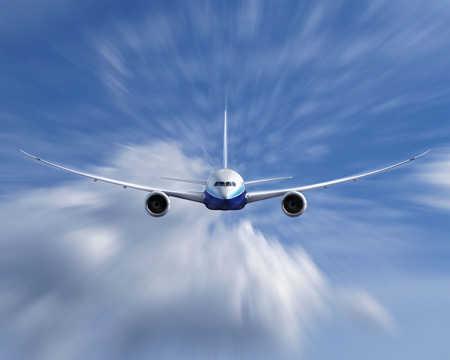 Boeing 787 Dreamliner is a long-range, mid-size wide-body, twin-engine jet airliner.
Budget: The FM could have been bolder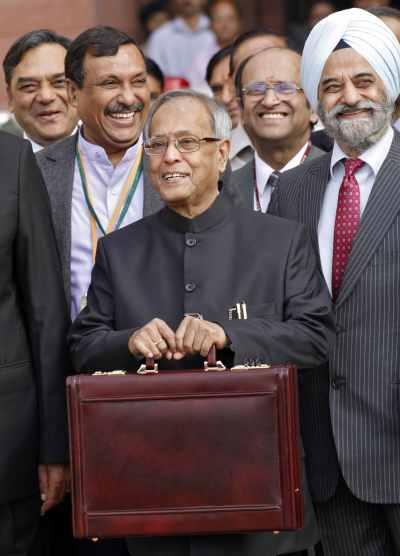 The FM could have been bolder, but this is still a forward-looking Budget.
I'm ready to even bite the ballot: Pranab Mukherjee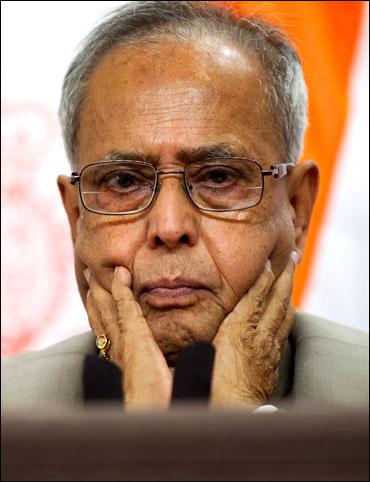 More than merely being an economic balancing act, this was also about walking the political tightrope.
March 16, 2012
In graphics: Budget-2012-13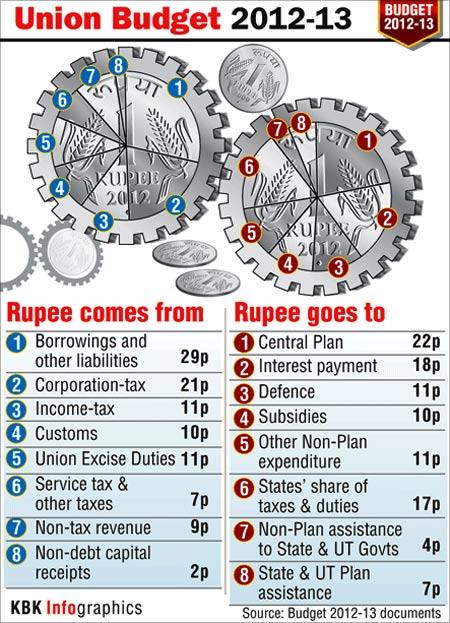 A graphic description of Budget-2012-13
Budget 2012: IT-BPO industry expressed disappointment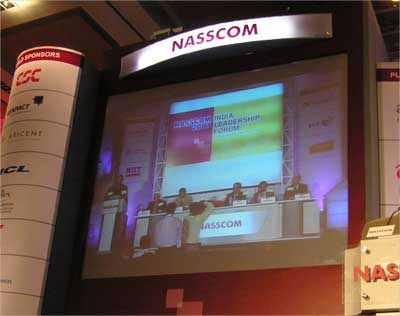 Software body Nasscom expressed its disappointment over the budget as it has no fresh proposals for the USD 100 billion Indian IT-BPO sector even as the industry's request to exempt SEZ income from Minimum Alternative Tax has been ignored.
Pranab: I must be cruel only to be kind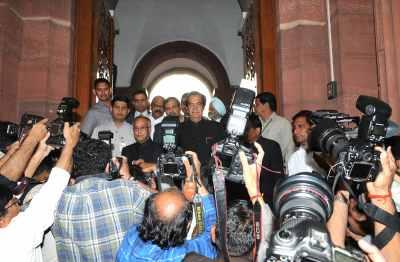 "The life of a Finance Minister is not easy. Various players, including policy makers, politicians, agriculturists and business houses, participate in the making of the economy."
Budget hikes AC, first class train fares further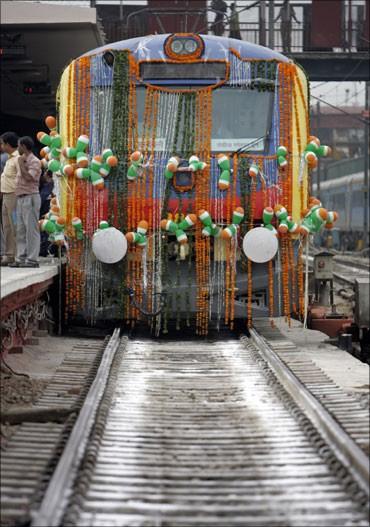 Passengers travelling in all AC classes and first class will have to pay charges in addition to the recent hike in train fares with the General Budget on Friday bringing journeys in them under the ambit of service tax.
Invest in stocks, get tax exemption!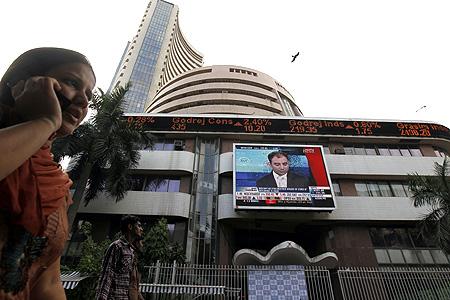 In order to increase retail participation in the capital market, Finance Minister Pranab Mukherjee on proposed a tax exemption scheme for new investors.
Government to infuse Rs 158 bn in PSU banks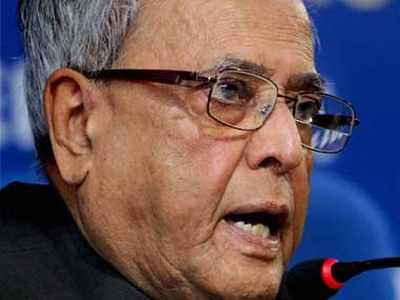 The government said it will provide capital support of Rs 15,888 crore (Rs 158.88 billion) to public sector banks and financial institutions during the next fiscal to strengthen their capital base.
New tax slabs: How much you will SAVE?

Giving some relief to tax payers, Finance Minister Pranab Mukherjee on Friday proposed raising the income tax exemption limit for individuals to Rs 2 lakh per annum from Rs 1.80 lakh.
Govt proposes amendments in Income Tax Act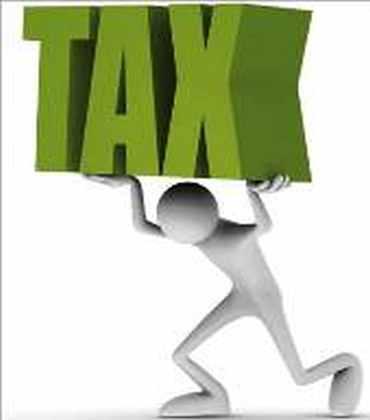 In a measure that will have far-reaching impact on foreign investment and the Vodafone case having a tax implication of Rs 11,000 crore (Rs 110 billion), the government proposed amendment in the Income Tax Act retrospectively from April 1, 1962.
Impact of taxes on YOUR income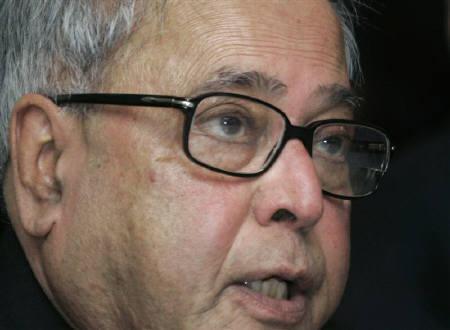 Biggest beneficiaries would be people having income between 800,001 to 999,999 per annum.
Budget: A bandage for an amputee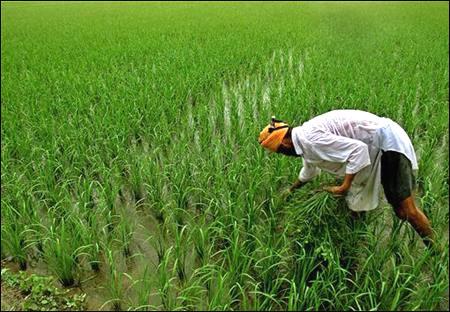 A much stronger focus was required on irrigation and water management. The FM merely acknowledged that it was a problem.
Allies will be consulted on 'tough' decisions: PM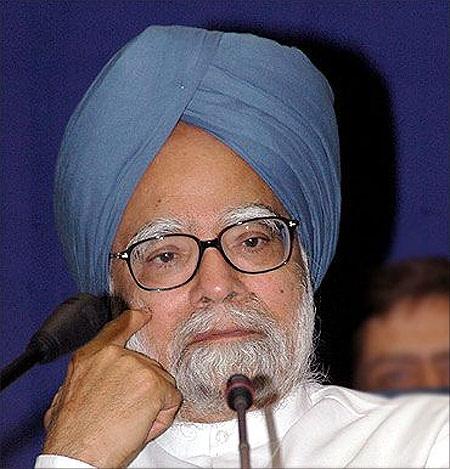 Against the backdrop of stiff opposition by UPA constituent Trinamool Congress to FDI in retail and rail fare hike, Prime Minister Manmohan Singh on Friday said the government will consult allies and take them on board whenever "tough" decisions are taken.
Left parties slam budget, say common man will be burdened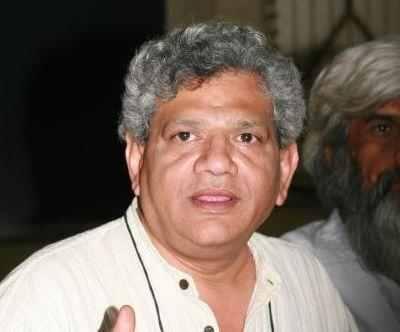 "The roadmap given by Finance Minister Pranab Mukherjee makes it clear that this budget will increase financial burden on common people," CPI(M) leader Sitaram Yechury told reporters outside Parliament.
Pranab quotes Kautilya and Shakespeare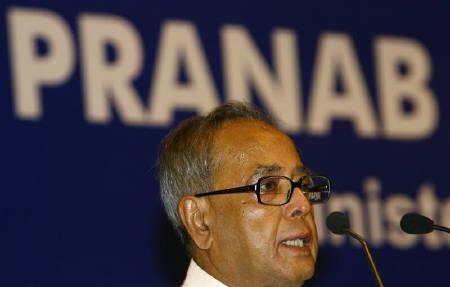 Finance Minister Pranab Mukherjee made a quantum leap.
SHOCKER! Maruti, Honda, M&M to raise vehicle prices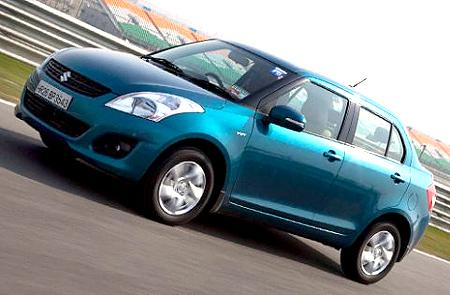 Finance Minister Pranab Mukherjee on Friday announced raising of excise duty to 12 per cent from 10 per cent at present.
Budget gives boost to aviation sector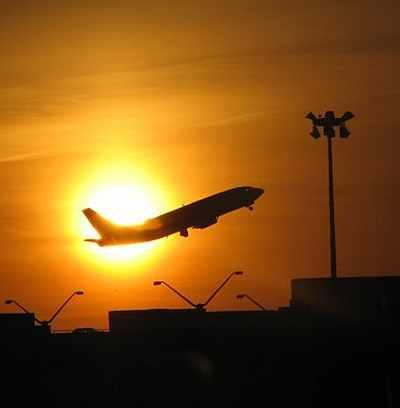 External commercial borrowings to the extent of USD 1 billion to be allowed for aviation sector for next year.
Govt allows lenders to raise Rs 60Kcr via bonds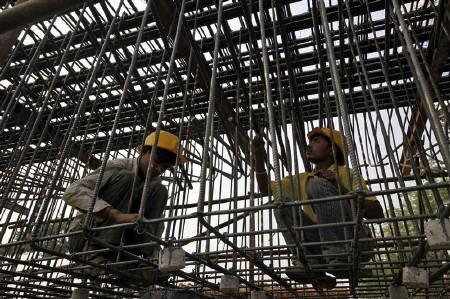 Move is to encourage investment in the infrastructure sector.
Congress happy with the Budget, TMC dismisses it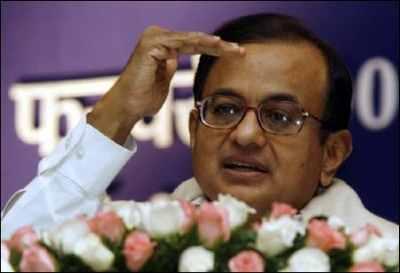 Congress ministers on Friday hailed the General Budget as "balanced, thoughtful and forward looking" which would lay the foundation for fiscal consolidation but ally Trinamool Congress dismissed it as "status-quoist".
Service tax rate hiked to 12%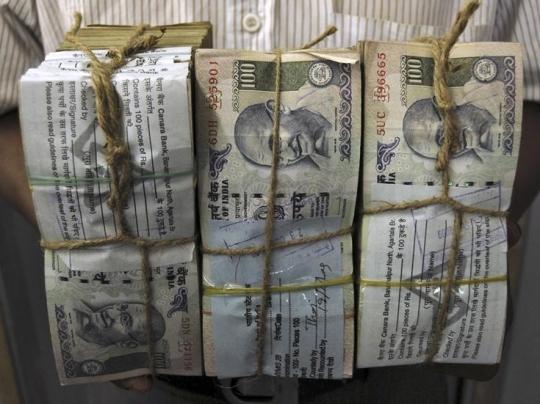 Telephone use, eat-outs and other activities will cost more.
India Inc calls Budget missed opportunity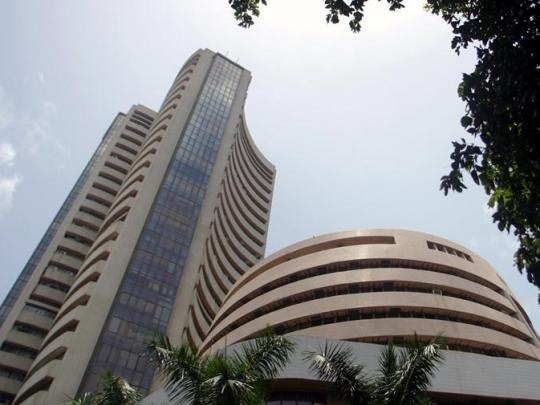 Budget would have cascading impact on inflation and consumer demand.
Measures proposed for augmenting funds for SMEs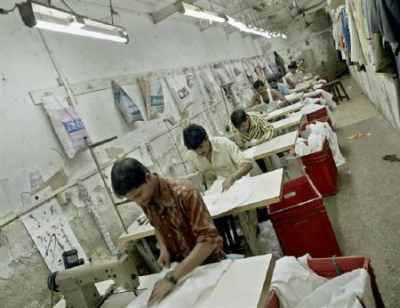 In order to augment funds for SMEs (Small and Medium Enterprises), Finance Minister Pranab Mukherjee, in the General Budget 2012-13 presented in Lok Sabha, has proposed to exempt capital gains tax on sale of a residential property, if the sale consideration is used for subscription in equity of a manufacturing SME company for purchase of new plant and machinery.
Govt trying to reach consensus on FDI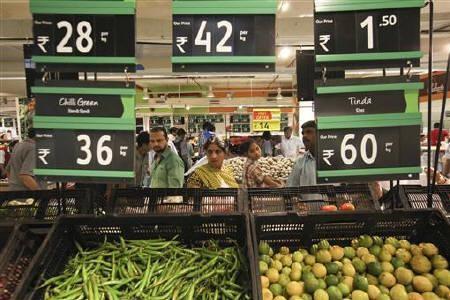 Government said consultations are on to arrive at consensus on allowing FDI.
Good news! FM offers tax sops for you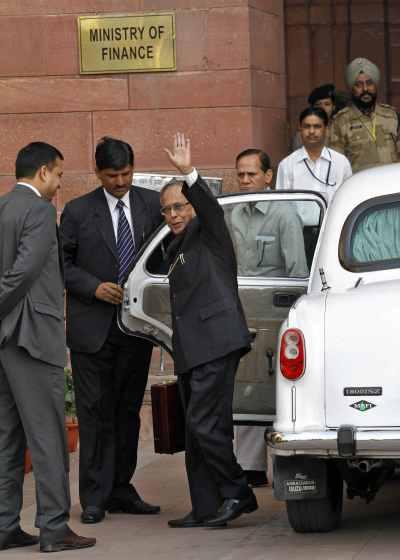 The Individual tax payer exemption limit to be raised to Rs 200,000 from Rs 180,000.
Opposition parties slam budget as anti-people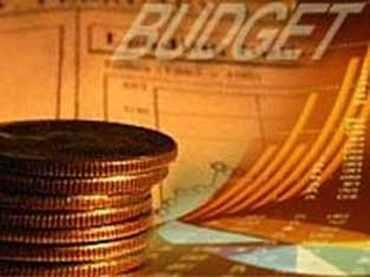 The Opposition parties on Friday slammed the Union Budget presented by Finance Minister Pranab Mukherjee as "anti-people", "lacklustre" and one that would increase the financial burden on the common man.
Budget 2012: Steps announced to check black money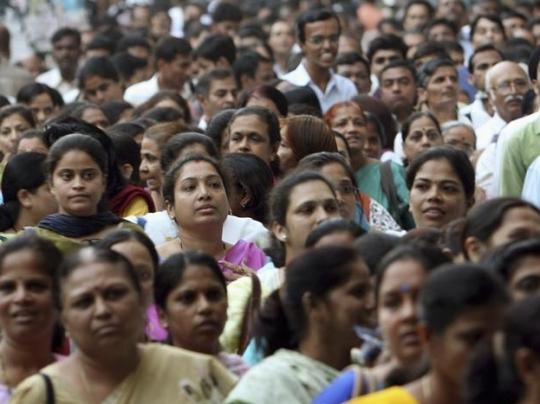 Tax collection at source on purchase, in cash, of bullion or jewellery in excess of Rs 2 lakh is one step announced.
Amendments to FRBM Act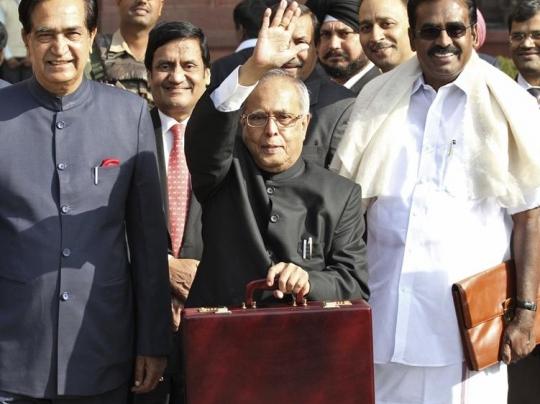 Two important features are Effective Revenue Deficit and Medium Term Expenditure Framework.
Budget: What is cheaper, what is costlier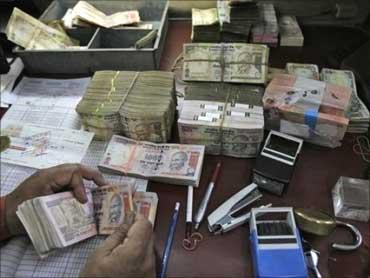 A look at things whose prices will change post Budget.
Fiscal deficit at 5.9 per cent of GDP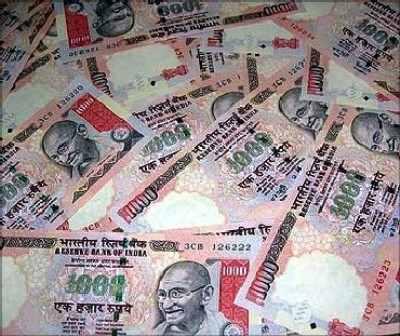 Government determined to bring down fiscal deficit to 5.1 per cent of GDP next fiscal.
Budget 2012: Substantial hike in defence budget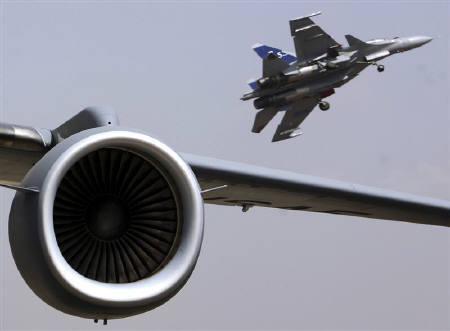 Rs 193,407 crore provision made for defence services in 2012-13.
Govt to fully provide for food subsidy, food security act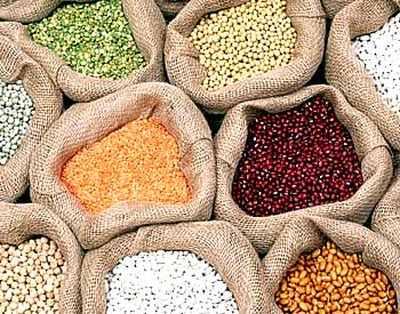 Food Security Act will be fully provided for and subsidy to be 2 per cent of GDP for next two years.
Budget 2012: Agriculture sector to get sops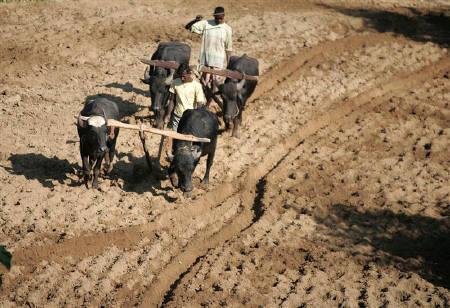 India will become self-sufficient in urea production in five years.
External borrowing up to $1 billion in aviation sector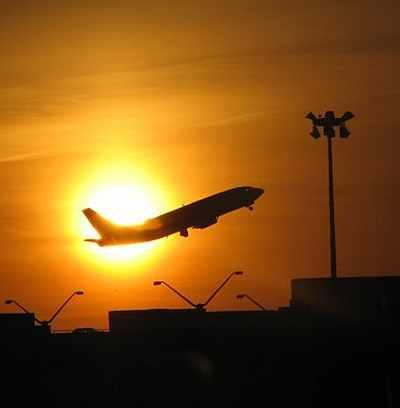 External commercial borrowings to the extent of USD 1 billion to be allowed for aviation sector for next year.
Economy is now turning around, says FM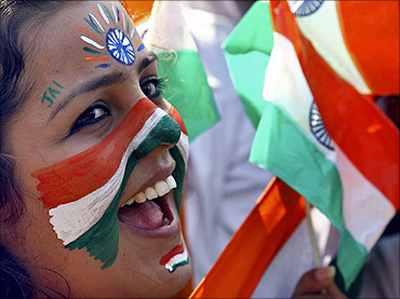 Economy is now turning around, manufacturing appears to be on revival, says FM.
GDP to grow by 7.6 per cent in 2012-13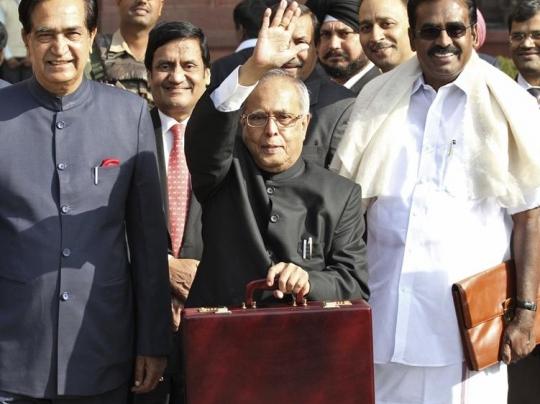 Finance Minister Pranab Mukherjeet presenting the 2012 Budget said the GDP to grow by 6.9 per cent in 2011-12.
20 interesting facts about the Budget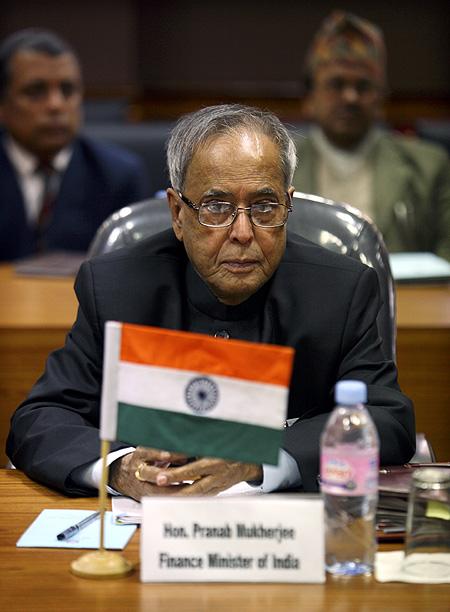 India has had 28 finance ministers since independence.
Budget 2012: A few tips for the FM and PM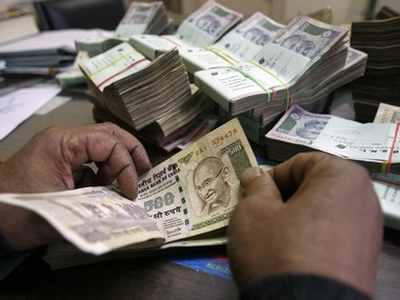 There is one unenviable job out there that Pranab Mukherjee is doing and the rest of the country is up in arms to judge his performance.
Economics vs politics: Mamata shocks India Inc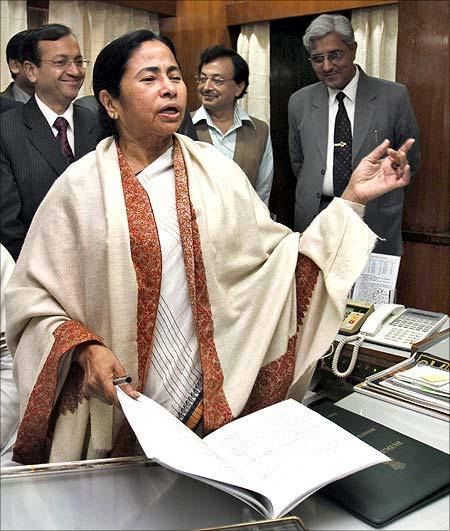 Mamata-wary corporate heads hope economics wins over politics in Budget.
High fiscal deficit weighs on market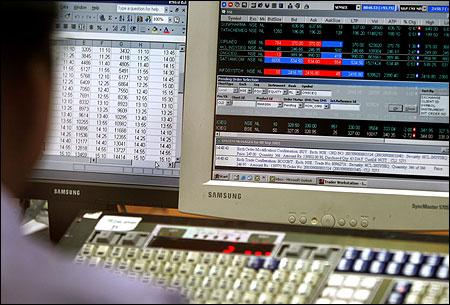 Overnight, the Dow Jones industrial average rose 0.4% to 13,253 and the Standard & Poor's 500 Index advanced 0.6% to 1,403 at close.
What Pranabda will bring in his briefcase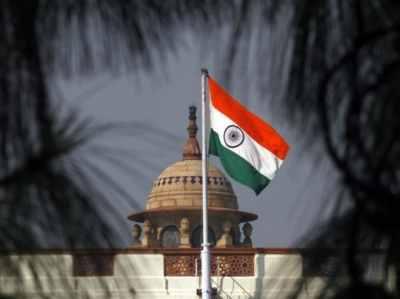 Last Minute Preview of Budget 2012
An aam aadmi's open letter to India's finance minister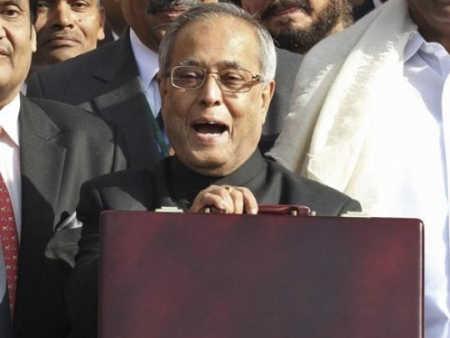 Need to classify clinics as industries.
Letter to the FM from a salaried employee
Find out what a salaried person wants from the finance minister.
Budget 2012: Tax payers may get some relief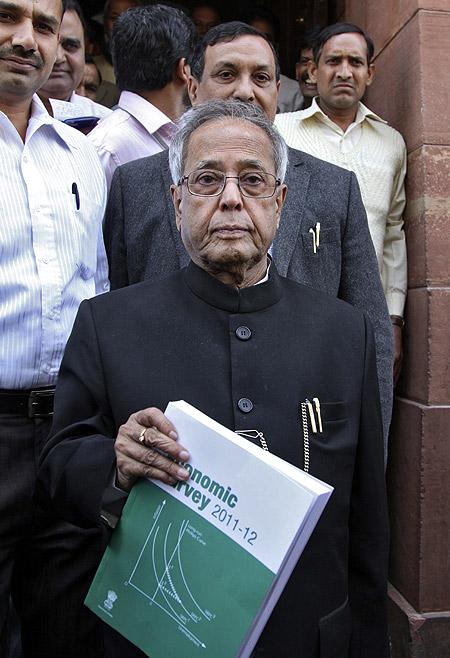 Tax payers will be looking forward to some relief from Finance Minister Pranab Mukherjee who is expected to raise the income tax exemption limit to at least Rs 2 lakh in his budget proposals.
COLUMN: Budget is a big test for the UPA govt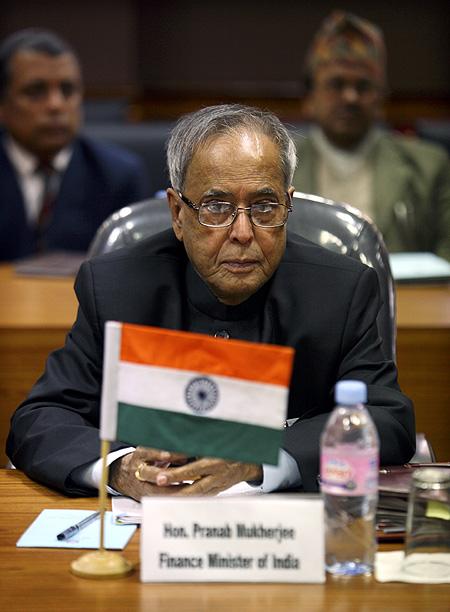 The finance minister has to present a Budget that will revive investor confidence, restore fiscal balance and rescue the electoral prospects of his badly battered party.
SPECIAL: Is the Budget only about taxes?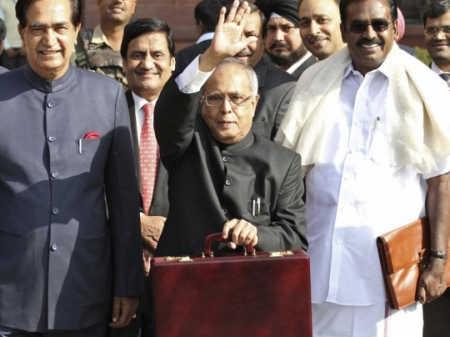 First thing an average citizen thinks about before any Budget is about income tax.
What has Budget 2012 in store? Ganesha PREDICTS!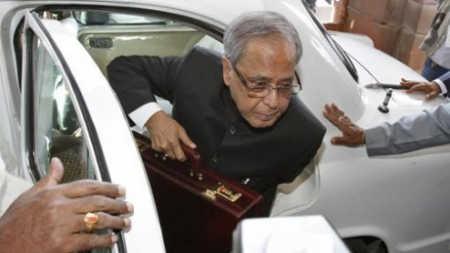 Expectations are always high from the Budget, but this year the expectations are even higher due to an increase in inflation as well as a widening fiscal deficit.
Budget Highlights: Tax sops, but costlier services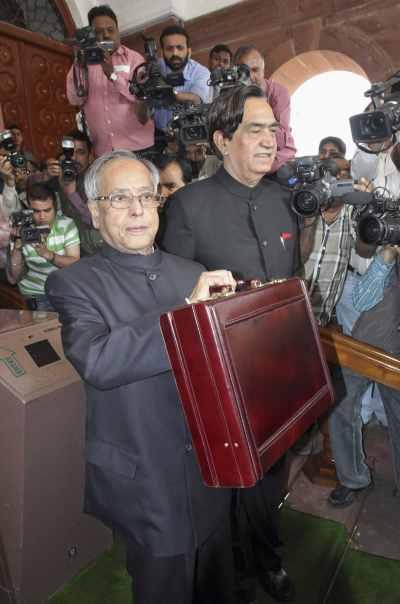 Finance Minister Pranab Mukherjee presented the Union Budget for 2012-13 on Friday.
March 15, 2012
Tepid growth in tax mop-up; SBI, LIC, TCS lead the pack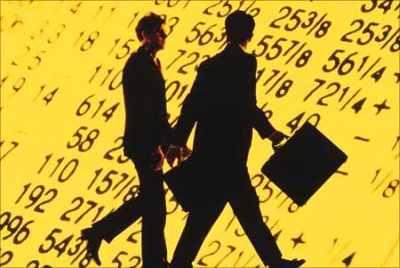 The initial numbers for the last installment of advance tax payment on Thursday by top corporates based in the financial capital present a tepid growth in the levy mop-up, with banking and financial institutions leading the pack.
INFOGRAPHICS: The state of Indian economy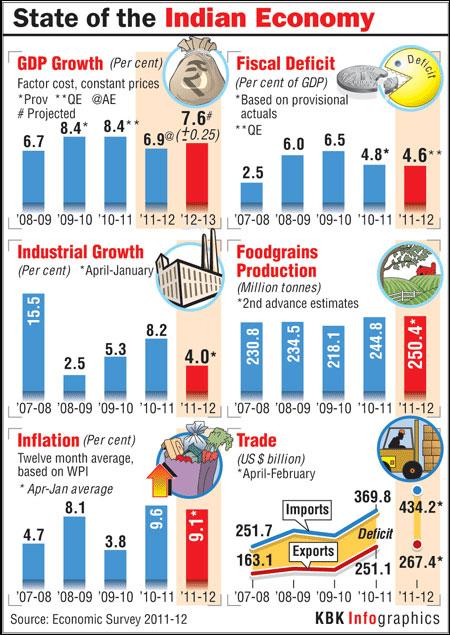 India 4th largest economy, yet low per capita income.
IT sector, the biggest job creator in FY12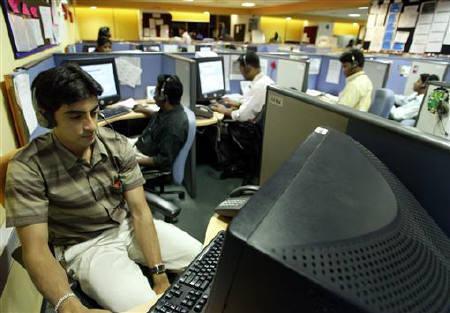 The job market has emerged unscathed from a slowdown in the economic growth rate and the country has maintained an upward trend in hiring activities continuously for about three years, the Economic Survey 2011-12 said on Thursday.
Indian economy to bounce back in FY13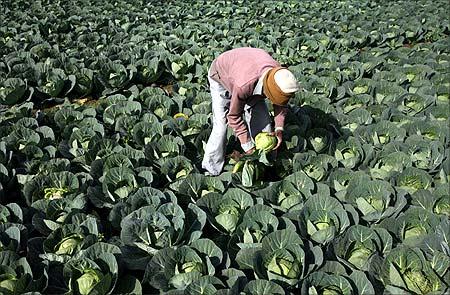 Suggesting a rebound, the government has projected the economy to grow by about 7.6 per cent in the next fiscal, up from 6.9 per cent estimated in 2011-12 on the back of declining inflation and softening interest rate.
National Telecom Policy to be in place by June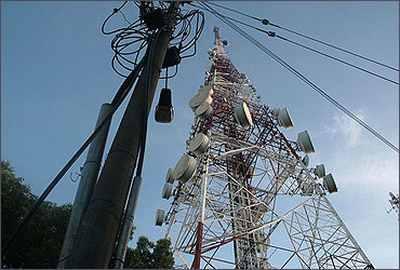 "Draft of the policy was circulated in 2011 for consultation with various stakeholders. Views/comments from these stakeholders have been received and the same are under consideration. NTP is likely to be in place by June 2012," the Survey said.
India 4th largest economy, yet low per capita income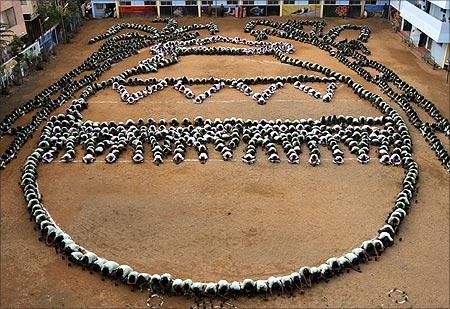 India has become the fourth largest economy in the world due to a strong economic growth but still has a low per capita income, the Economic Survey revealed.
Govt bullish, GDP growth pegged at 7.6% for FY13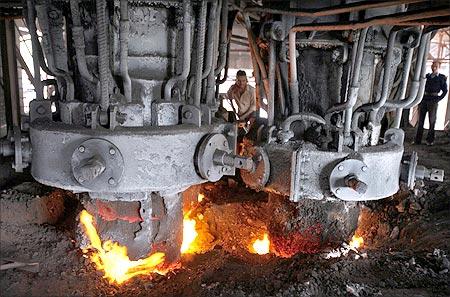 Following are the highlights of the Economy Survey 2011-12, a report card of the Indian economic scenario.
In pix: The SUCCESS story of Kalyan Jewellers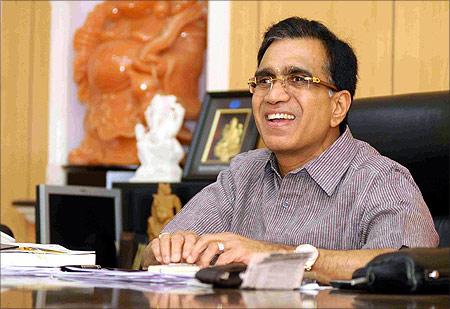 T. S. Kalyanaraman is the Chairman and Managing Director of Kalyan Jewellers, the largest jewellery chain in India with a turnover of Rs 8,500 crore (Rs 8.5 billion) this year.
A mountain railway that existed 125 years ago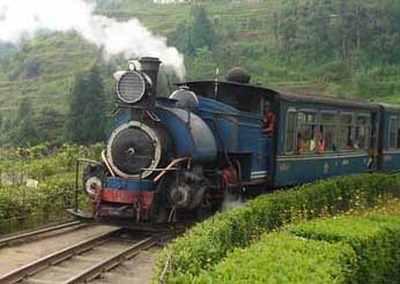 Meghalaya does not have a rail link at present but around 125 years ago people from this quaint hill-station made memorable journeys on one of the most romantic mountain railways of the world the Cherra Companyganj State Railways (CCSR).
World Bank extends $4.3 billion aid to India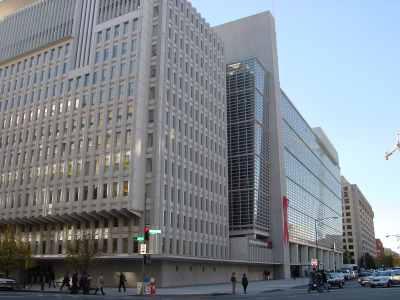 This arrangement, while facilitating a $4.3 billion increase in support to India, is designed to maintain IBRD's net exposure within the limit of US$ 17.5 billion established by the IBRD for lending to a large, highly creditworthy borrower like India.
RBI keeps key rates unchanged, pegs GDP at 6.9%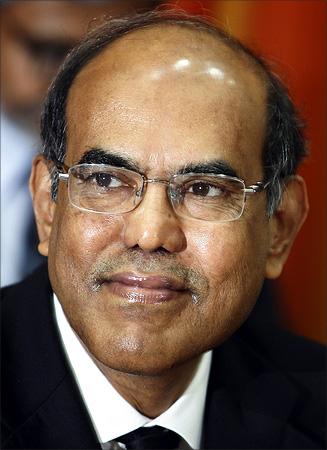 The Reserve bank of India has kept the repo rate and reverse repo rates unchanged in its mid-quarter review of monetary policy announced on Thursday.
PHOTOS: Indian among richest bankers in the world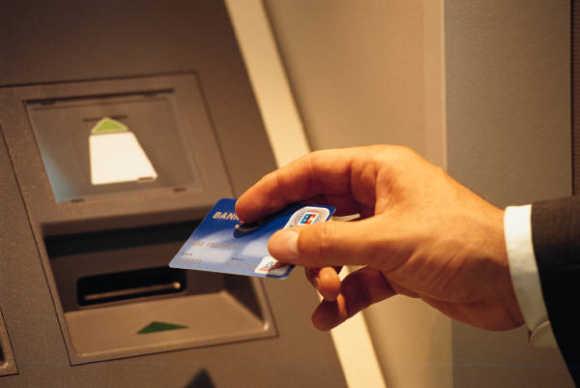 Some bankers in the world are really wealthy.
Mamata stops Trivedi in his tracks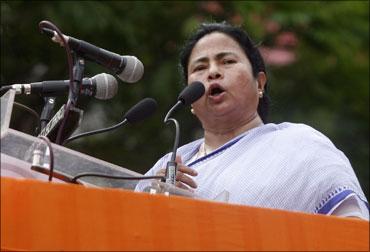 Trinamool Congress sacks minister for raising passenger fares by 8-22%.
'Indian Railways was headed for ICU, I pulled it out'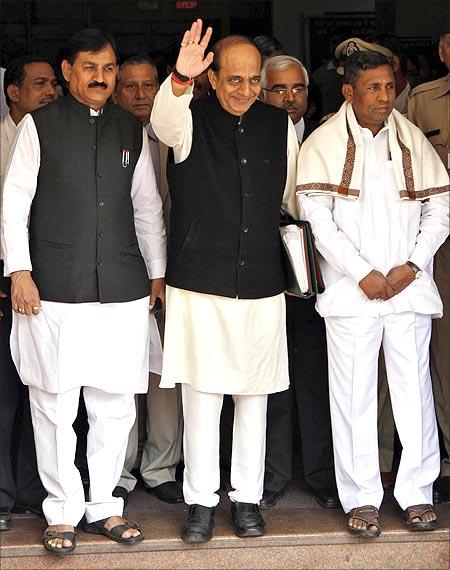 In an interview with Business Standard, Railway Minister Dinesh Trivedi says if there is no rise in fares, the Indian Railways would come to a grinding halt.
IMAGES: These 13 swanky SUVs will soon be in India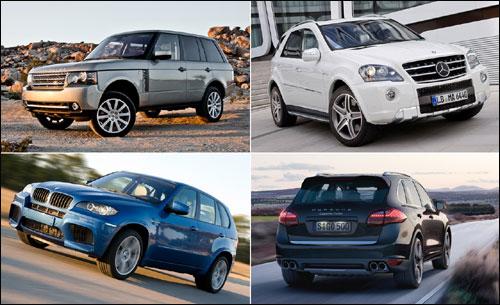 Right now, MPVs along with SUVs comprise about 15 per cent of the entire passenger car market in India.
Mukul Roy to be India's new Railway Minister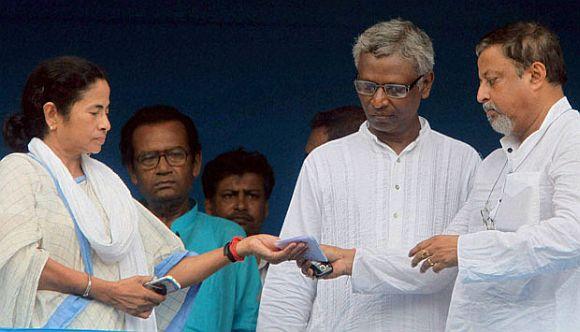 PMO officials said while they had got a request from Trinamool Congress MPs for a meeting with the PM, no letter recommending Trivedi's replacement had been received till late Wednesday night.
IMAGES: New Ford Fiesta Ambiente at Rs 7.23 lakh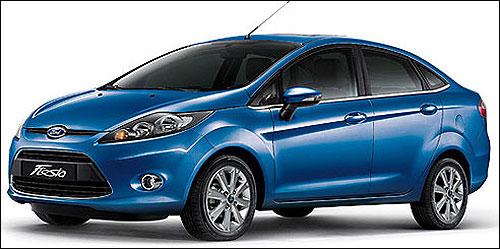 The company has got six variants in total -- two petrol variants, two diesel variants and two automatic variants.
March 14, 2012
Rail fare hike: How much your ticket will cost now
Union Railway Minister Dinesh Trivedi on Wednesday announced a marginal hike in passenger fares.
Montek hails Railways move to create tariff body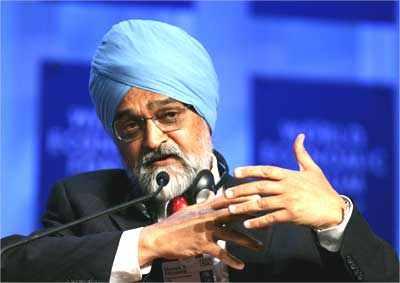 Plan panel Deputy Chairman Montek Singh Ahluwalia welcomed the initiative to set up a Rail Tariff Regulatory Authority for rationalising fare and freight rates, in the Railway budget.
Indian Railways to borrow Rs 15,000 cr in 2012-13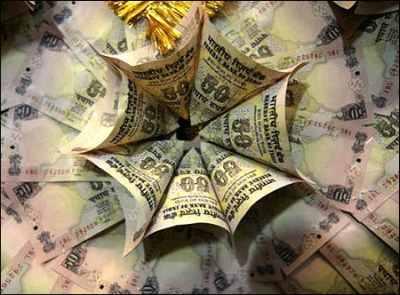 The Indian Railways will borrow Rs 15,000 crore (Rs 150 billion) from the market through its dedicated financing arm IRFC in the 2012-13 fiscal, Railway Minister Dinesh Trivedi said on Wednesday.
Railways' gift for you: 75 new Express Trains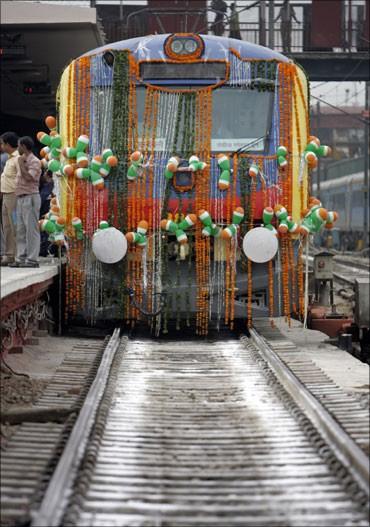 Union Railway Minister Dinesh Trivedi said the new Express Trains would include 9 AC Express Trains including double Decker Express Trains between Chennai-Bangalore and Habibganj-Indore.
India Inc is impatient for reforms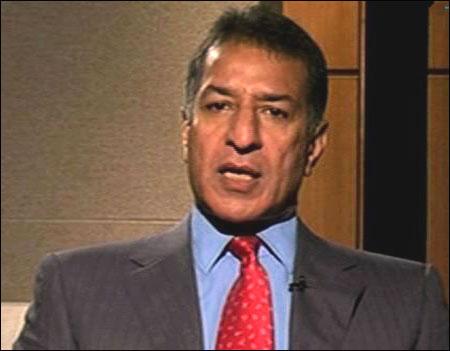 We are already seeing pressure of inflation, we also seeing slowdown in manufacturing, hope excise rates are not increased because that will get passed to the consumer.
Rail Budget forward-looking: PM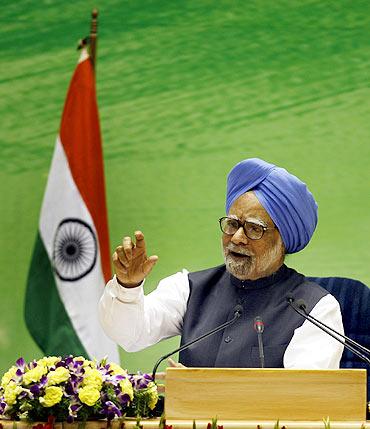 Prime Minister Manmohan Singh on Wednesday hailed as "forward-looking" the Rail Budget which has proposed hike in passenger fares in various ranges in different categories.
Mamata livid, demands roll back of rail fare hike
A team of Trinamool Congress Members of Parliament met Railway Minister and party colleague Dinesh Trivedi soon after he presented the Railway Budget in which he proposed to hike fares across all classes.
Here's some good news for the ailing aviation sector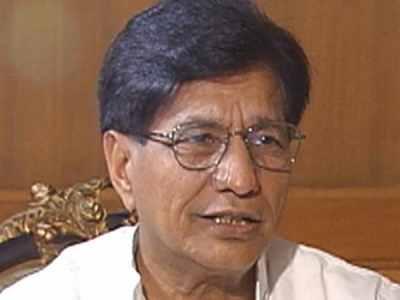 The airline industry was impacted last year by the global economic slowdown but the growing Indian and Chinese markets are expected to help boost the sector, Civil Aviation Minister Ajit Singh said.
Yashwant, BJP flay Rail Budget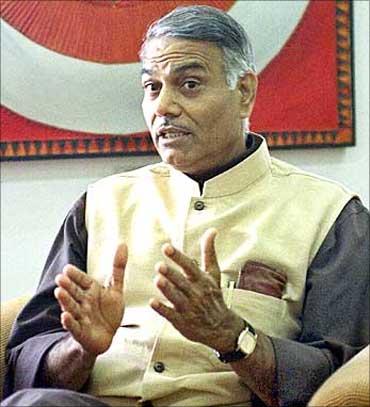 Sinha, a former Finance Minister, said the hike put a 'big burden' on the people as it is 'steep'.
RBI unlikely to cut key rates tomorrow: Bankers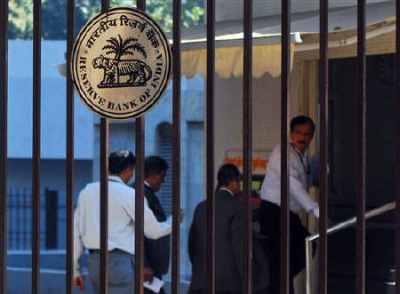 The possibility of key policy rate cut is not bright as industrial output grew by 6.8 per cent in January against just 2.5 per cent in the previous month.
A look at the Bills under discussion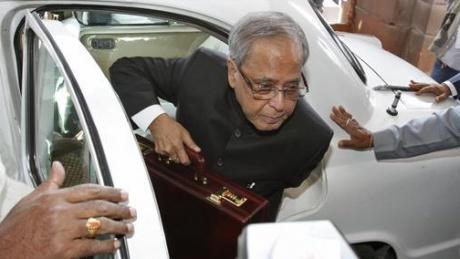 The Budget session of Parliament started Monday with the President's address.
How to manage diversification in a portfolio?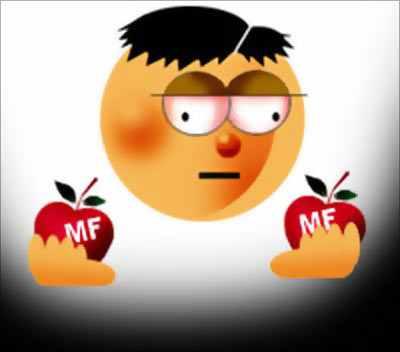 Mutual funds have emerged as an ideal option for investors to achieve diversification. Apart from being a diversified investment vehicle, these offer a variety of funds within an asset class.
What Aamir Khan WANTS from Pranab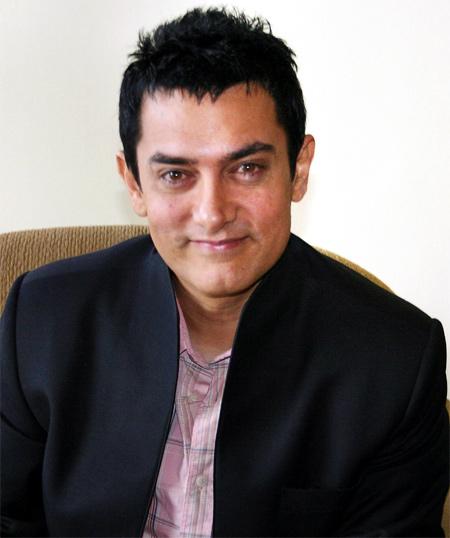 The Union budget would be presented this Friday.
PHOTOS: India's best railway stations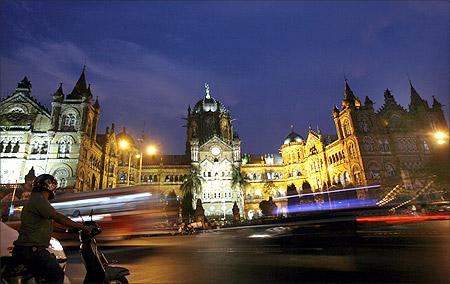 The Indian Railways has one of the busiest railway networks in the world.
Rail Budget: Investment in 12th Plan=Rs 7.35 lakh cr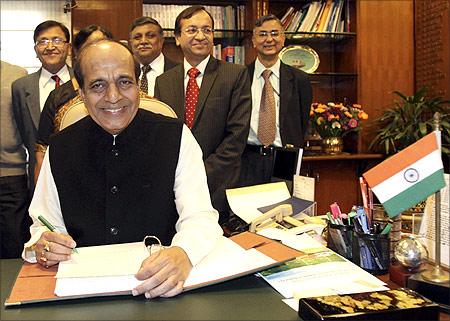 Railway investment in the 12th Plan to be Rs 7.35 lakh crore
Passenger fares HIKED across all classes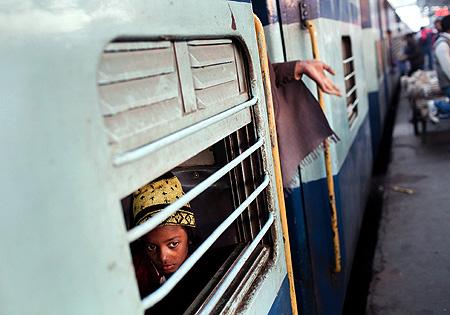 Train fares have been hiked by 5 paise per km for Sleeper Class, Union Railway Minister Dinesh Trivedi announced on Wednesday.
Amenities: Passengers to get a good deal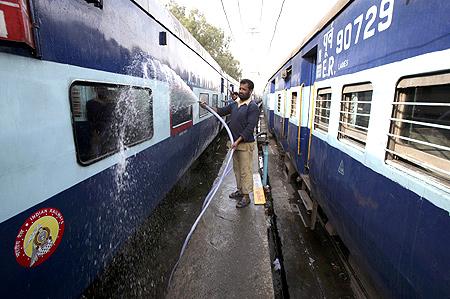 Union Railway Minister Dinesh Trivedi in his maiden Budget announced passenger amenities worth Rs Rs 1,112 crore in 2012-13 as against Rs 762 crore in current year.
800 km of lines to be converted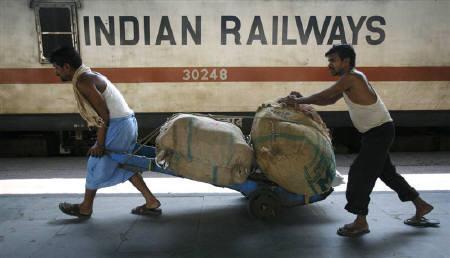 All meter gauge, narrow gauge sections to be made broad gauge.
Rail Budget: A huge emphasis on safety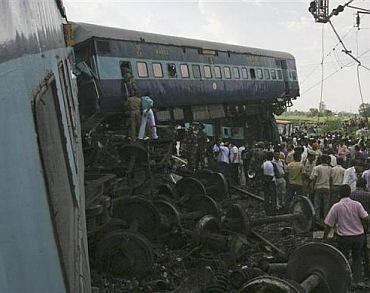 Railway Safety Plan for 12th Plan would be Rs 16,842 crore (Rs 168.42 billion), the Railway Minister informed the Lok Sabha.
Pay more for fares, get a modern rail network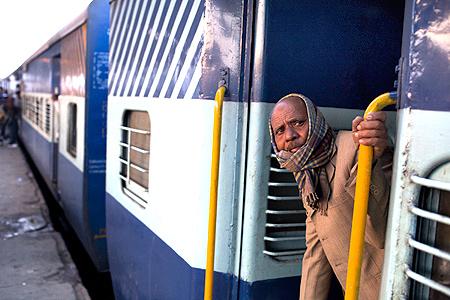 Railway Minister Dinesh Trivedi present the Railway Budget on Wednesday.
SPECIAL:Why healthcare sector is upbeat about telemedicine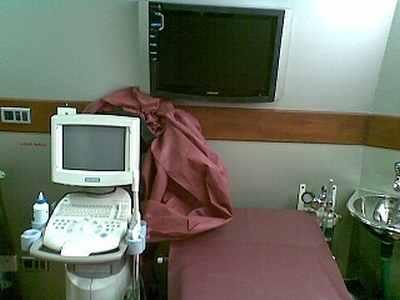 From Apollo to Narayan Hrudayalaya, healthcare outfits eye the segment as the next big growth opportunity, but they may have to wait for it to become solidly profitable.
Rail Budget: Annual Plan put at highest ever Rs 60,100 crore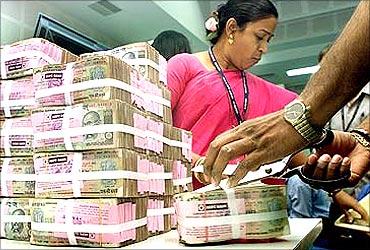 The Annual Plan for Railway for 2012-13 is put at highest ever Rs 60,100 crore (Rs 601 billion).
Rail Budget: 487 UNFINISHED projects, says Trivedi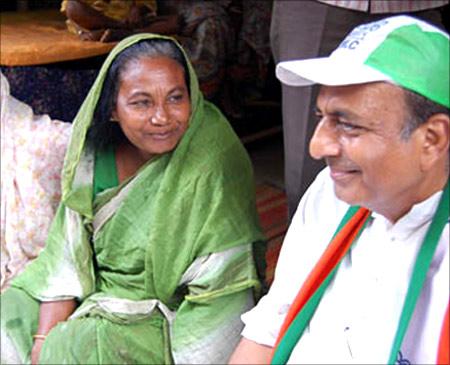 Trivedi presented the Railway Budget in the Parliament on Wednesday.
We'll tap regional partners: Kiran Mazumdar-Shaw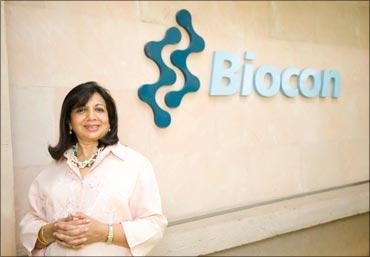 Biocon chairperson and managing director Kiran Mazumdar-Shaw is in a firefighting mode, as the company she founded was forced to call off a blockbuster deal with global pharmaceutical major Pfizer.
Par panel on DTC suggests wider Income Tax slab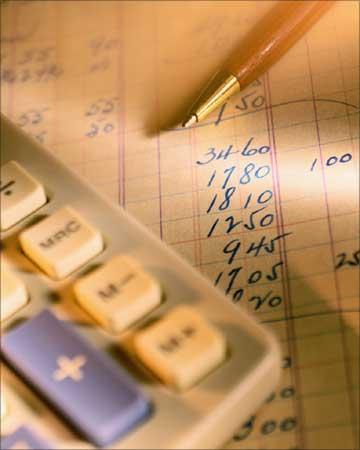 Wants investment limit for tax savings schemes be increased to Rs 320,000
SPECIAL: RBI should avoid a self-goal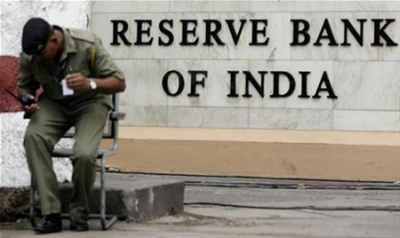 The bank risks losing credibility if it cuts rates this week despite rising crude oil prices and uncertainty over fiscal discipline.
Railways plan to hire 150,000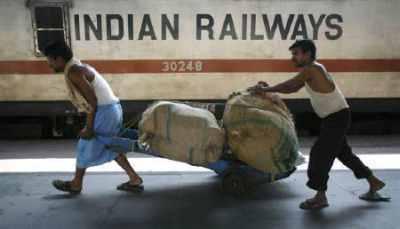 With 1.36 million employees, the railways are one of the biggest employers in the country, and constitute 28 per cent of the total central government employees.
What next for Greece and the troubled euro zone?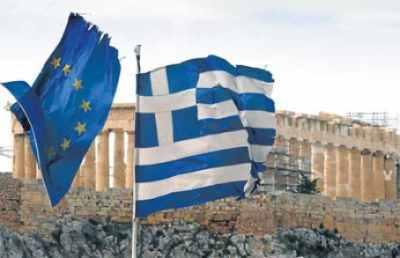 Like a cancer patient in remission, Greece now greets every little victory with disproportionate joy, in the knowledge that it has only postponed the inevitable.
Mamata's big rail plans FAILED to take off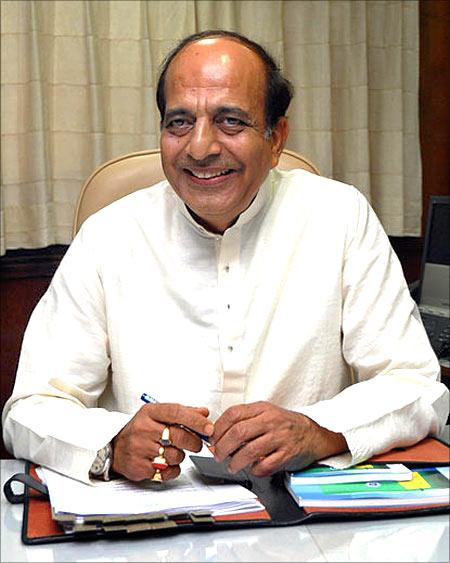 Some say it is time to decongest the existing line infrastructure and cater to the supply shortage of rolling stock to meet the demand for bulk commodities such as coal, cement and foodgrains.
Markets end firm amid volatile trade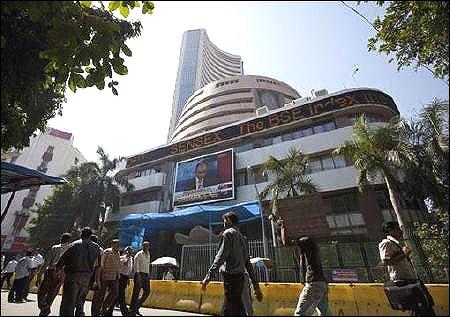 BSE market breadth is positive. Out of 1,509 shares traded, 1,073 shares have advanced while 378 shares have declined in trades.
Historical and iconic PHOTOS of Indian Railways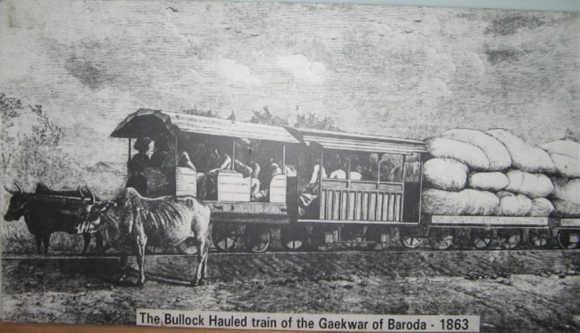 Railways were first introduced to India in 1853.
Jan IIP at 6.8% is strong recovery: FM
Describing 6.8 per cent industrial growth in January as an indication of strong recovery, Finance Minister Pranab Mukherjee on Monday said efforts will have to be made for promoting mining, capital goods and consumer durables sectors.
India's tryst with the STUNNING Boeing Dreamliner 787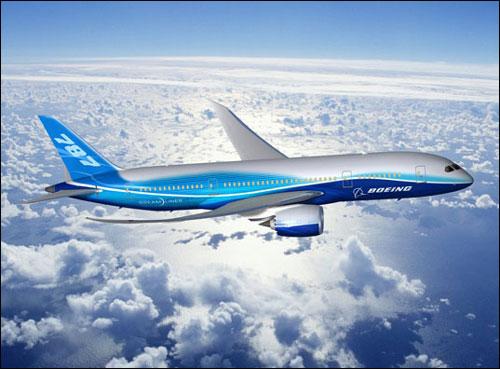 All eyes will be on the Boeing 787 as it will land in the city on Wednesday morning marking its debut on the Indian soil.
March 13, 2012
Recession: Moving IMAGES reveal the dark side of US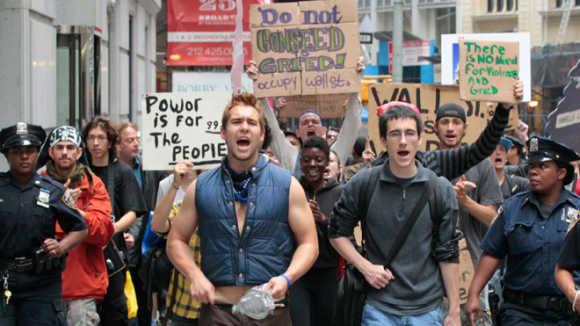 Unemployment and income inequality are increasing in the United States.
Fare hike in Rail Budget looks remote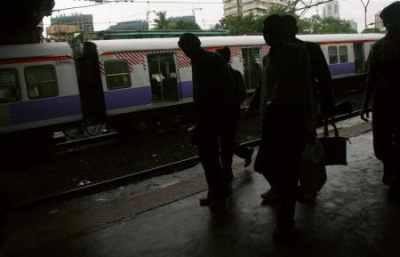 The Rail Budget to be presented tomorrow may continue with the practice of not raising the fares and freight rates but the possibility of imposition of a safety cess may not be ruled out, at least on the higher class fares.
PF accounts to get lower returns this year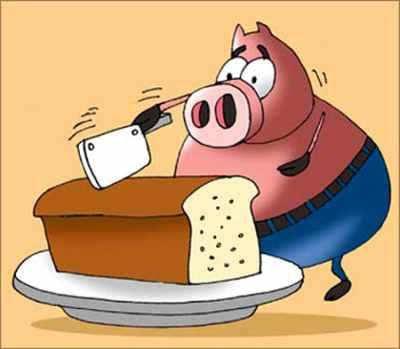 Around 61 million subscribers of the Employees Provident Fund Organisation (EPFO) are likely to get lower returns on their deposits this year.
Next phase of village banking likely to start
After coming close to the target of providing banking facilities in 73,000 villages with population of more than 2,000, the next one for banks will be to cover 120,000 villages with population between 1,000 and 2,000.
PHOTOS: Biggest tax havens in the world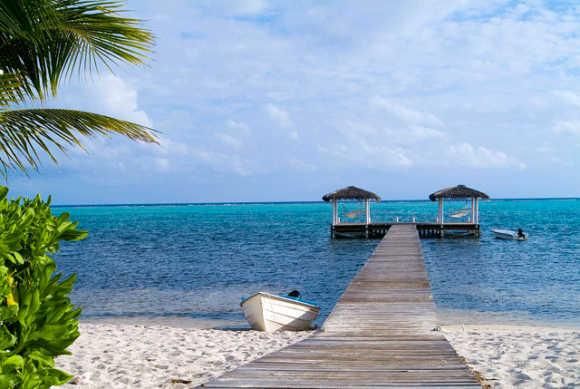 There has been a lot of talk about tax evaders stashing their wealth in tax havens around the world.
Miles to go before India gets Pak's MFN status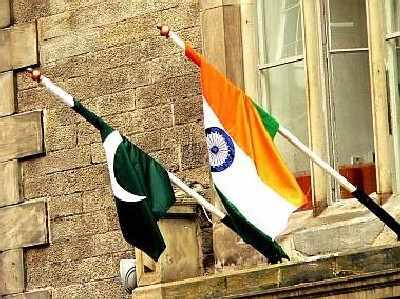 It would be quite a strenuous journey for India before it obtains the much-awaited most favoured nation (MFN) trade status from Pakistan next year. India would not be allowed to immediately start exporting the remaining tariff lines yet, even as Pakistan's Cabinet has given its approval to shift towards a negative list containing 1,209 items.
Mitsubishi plans global small car hub in India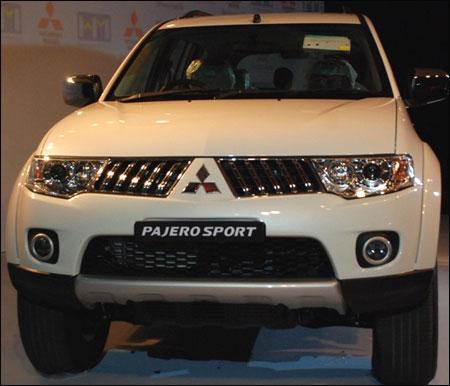 The company is far behind its aggressive Japanese competitors, selling only 4,000 vehicles annually.
PHOTOS: Biggest tea producing countries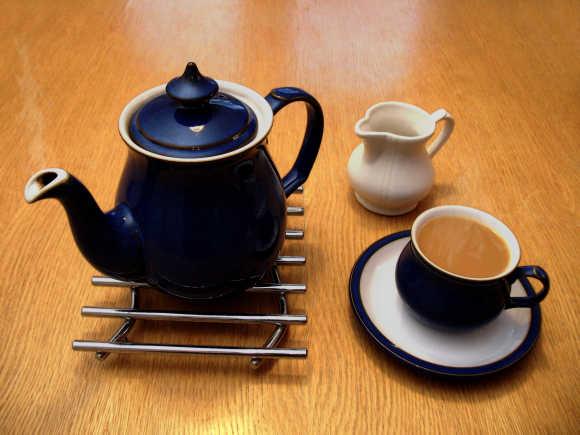 Is India the biggest tea producer in the world?
Hedge fund threatens to sue Coal India's board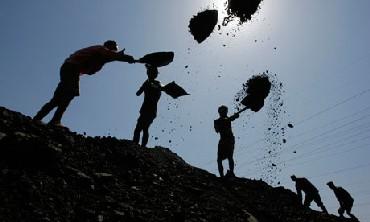 Second largest shareholder wants public commitment to have market-linked coal prices
Miles bought from Kingfisher: Banks have nowhere to fly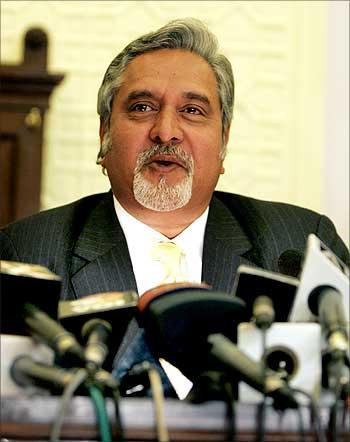 Banks stuck with miles purchased from Kingfisher Airlines, halt fresh buys
PHOTOS: World's 10 richest tech billionaires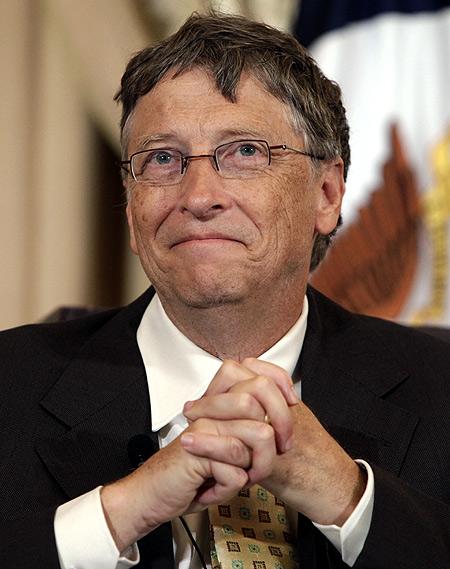 These tech wizards transformed the IT sector with path breaking innovations.
March 12, 2012
Car sales rise, price hike likely post-Budget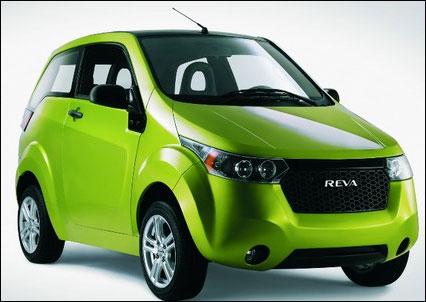 Car sales in India grew 13.11 per cent to 2,11,402 units in February as customers rushed to buy vehicles fearing rise in prices post the Union Budget, to be presented this week.
IMAGES: New Mitsubishi Pajero launched at Rs 23.53 lakh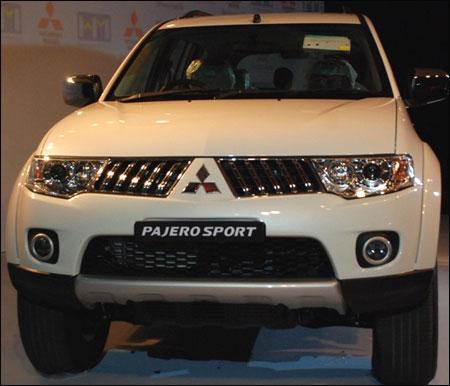 The sizzling hot Mitsubishi Pajero Sport is powered by 175 PS 4000 Nm 2.5 L diesel engine.
H-1B visa issue: Silicon Valley fumes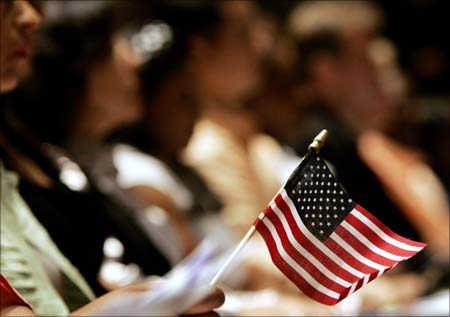 No Republican lawmaker dares cross Norquist, as the majority of them signed on to his Taxpayer Protection Plan, where they pledge never to vote for any legislation to increase taxes.
Coming soon: New Maruti Ertiga and Pajero!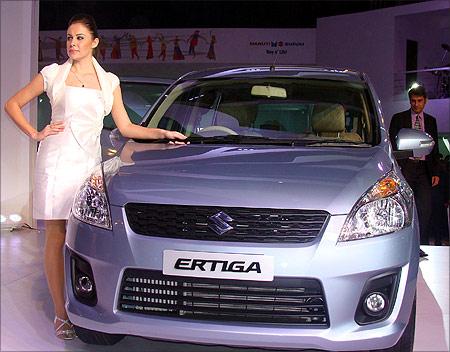 Amidst the increasing demand for the utility vehicles in Indian automobile industry, leading car makers are gearing-up to launch their new age SUVs/MPVs in the Indian car market.
SPECIAL: How will the Budget impact your investments?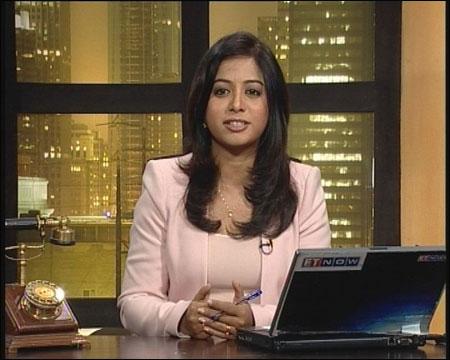 The Budget changes how much money we take home every month, what we save and how we invest our money.
Government to award road projects for 7,000 km this year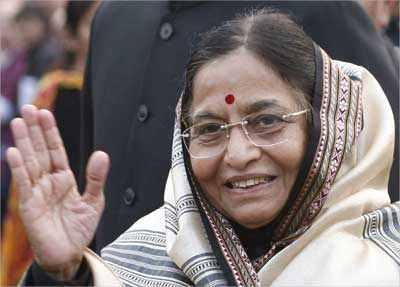 According high priority to infrastructure development, the government will award projects for construction of at least 7,000 km of roads this year, President Pratibha Patil said.
Industrial growth rebounds to 6.8% in January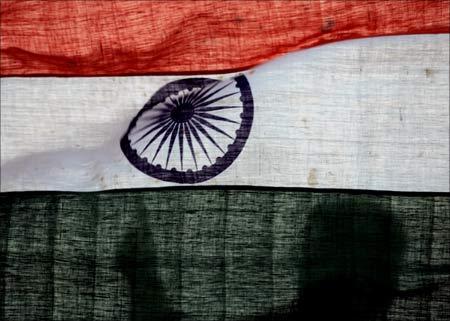 IIP growth has been revised upwards to 2.5 per cent in December, from the provisional estimates of 1.8 per cent.
Why Railway modernisation needs to get on track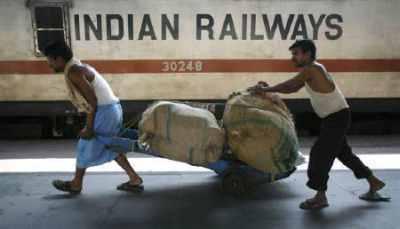 The search for a 'perfect decision' derailed a 2006 plan to build diesel and electric locomotive factories under the PPP model.
Photos: STUNNING cars that will make you drool!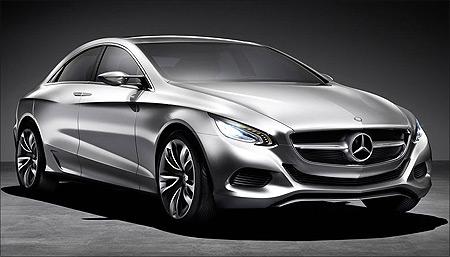 Take a look at the flashy cars on display at the Geneva Motor Show.
CRR rate cut welcome, but is it enough?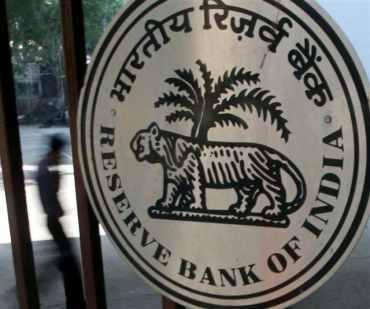 This cut was welcome not just for its well-planned timing, but also for its relative size; the RBI has, too often, moved with baby steps when strides are called for.
Bull rally missed: Sour grapes?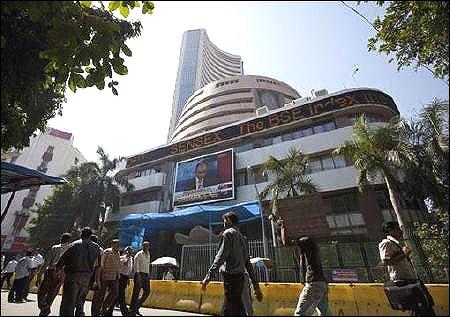 Institutional buying/selling activity shows domestic institutions were aggressively selling, whereas foreign institutional investors were seen lapping up stocks.
How cloud computing can transform your business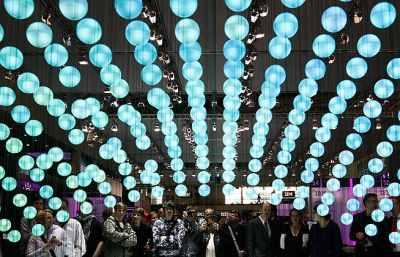 The potential of cloud to transform business enterprises is increasing as cloud computing gains traction with a variety of organisations and user groups across the globe.
IMAGES: World's least corrupt nations; India ranked 95!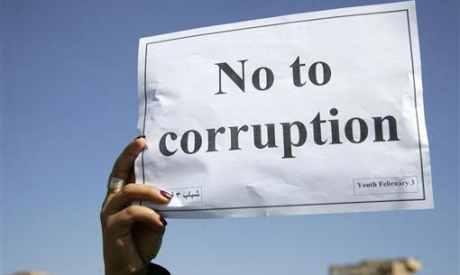 The Corruption Perceptions Index ranks countries and territories according to their perceived levels of public sector corruption. It is an aggregate indicator that combines different sources of information about corruption, making it possible to compare countries.
Don't want to miss cricket match? Watch it on mobile!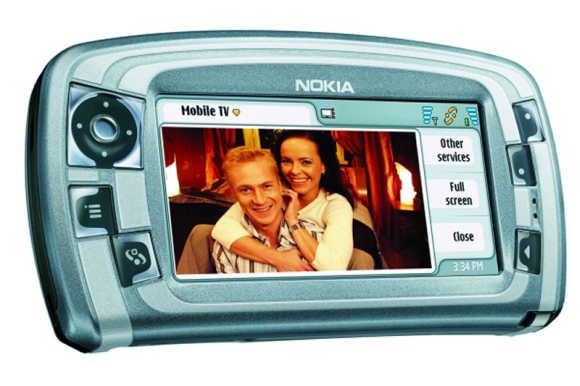 With boom in mobile video on demand, India has now over 200 million video views a month on mobile devices, the average duration of clips viewed being 1-3 mins.
There's room for a 50-bp rate cut, says SBI chief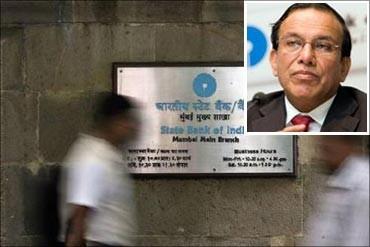 State Bank of India Chairman Pratip Chaudhuri says though Friday's cash reserve ratio cut will help ease short-term rates, liquidity may continue to be tight and, hence, a further 25-bp (basis point) cut in CRR can be expected.
Plan to buy a tablet? Check out these six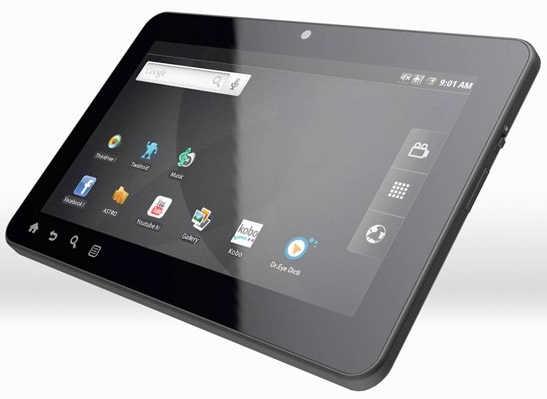 Apple has released its latest device, 'new' iPad, that also brings 4G capabilities along with a host of software upgrades.
PHOTOS: World's 20 economic superpowers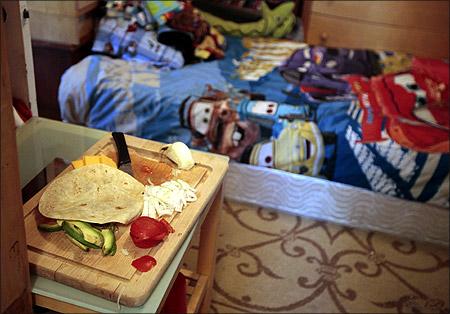 The United States reigns supreme as the world's economic superpower.
How social media helps you to bond with staff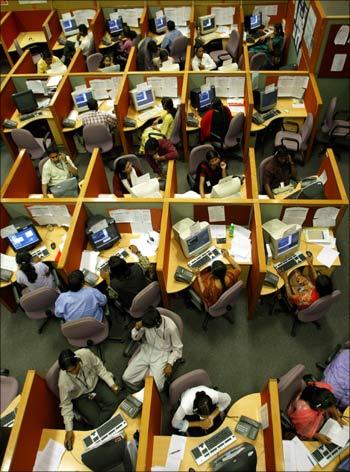 Employees are increasingly becoming more active and vocal for solving everyday issues as well.
PHOTOS: 10 cool cars that are also fuel efficient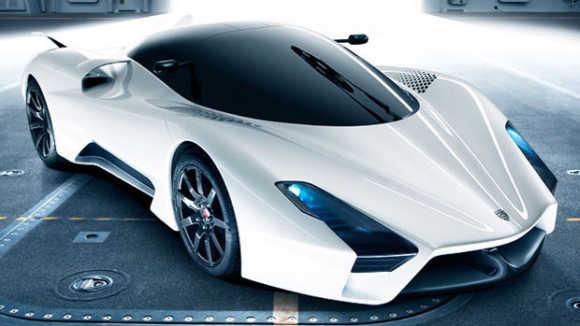 Car owners looking more and more for fuel-efficient vehicles.
March 09, 2012
Eleven companies call off IPOs in 2012: Report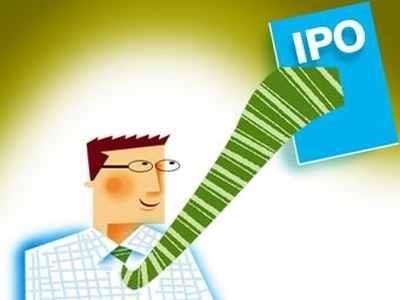 At least 11 firms have called-off their Initial Public Offer (IPO) plans since the beginning of 2012, even as the country's largest commodity exchange MCX today made a stellar debut in the stock market after a highly-successful IPO last month, a report has said.
REVEALED! 10-yr-old tax evasion cases may reopen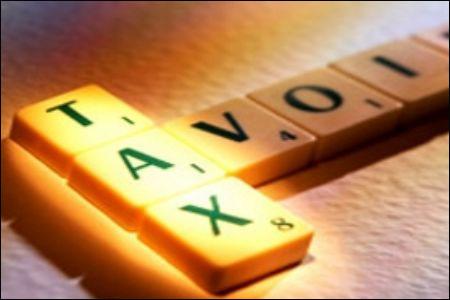 Greater focus on international transactions.
Tax exemption to be hiked to Rs 3 lakhs soon?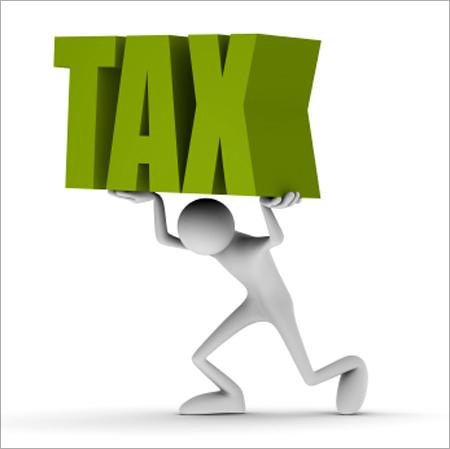 In its report, which was submitted to the Lok Sabha Speaker Meira Kumar on Friday, the Standing Committee on Finance suggested that the wealth tax limit be pegged at Rs 5 crore (Rs 50 million), while the Securities Transaction Tax be abolished.
IMAGES: 3 new rivals for Maruti Swift will soon be here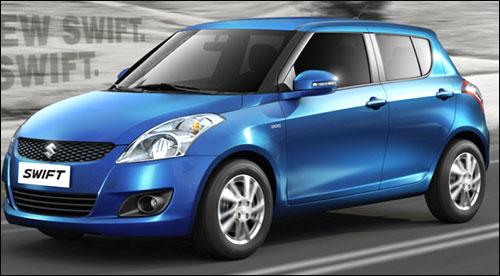 Apart from the cut-throat competition it gets from Ford Figo, Chevrolet Beat, Nissan Micra, Hyundai i10 and Toyota Etios Liva, Swift will need to compete with a few more rivals soon.
PHOTOS: Mercedes-Benz launches City Bus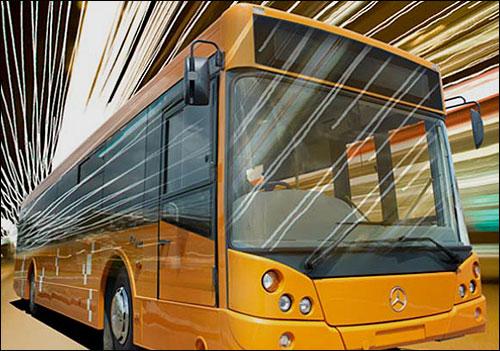 Mercedes-Benz has announced its foray into the city bus segment in India.
PHOTOS: Cities where rents are sky-high for expats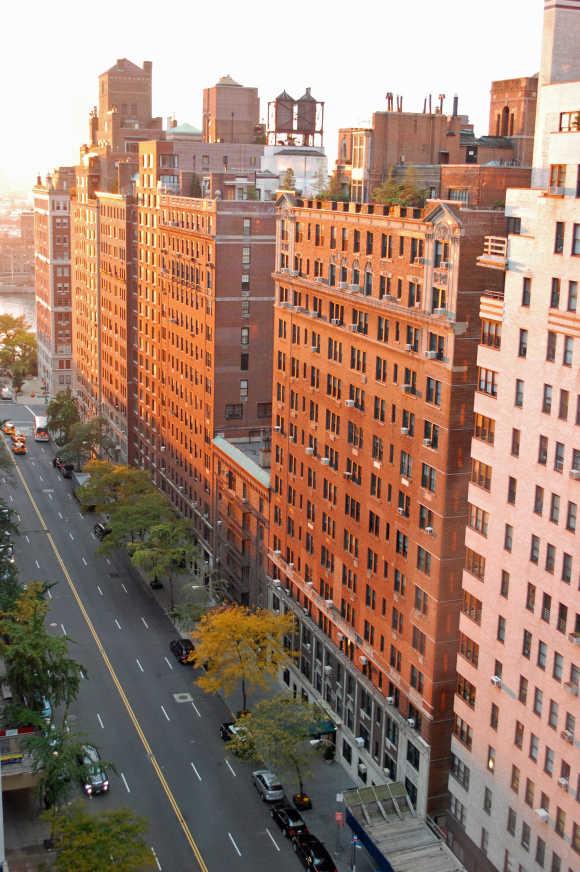 Rents are a big expenditure both for citizens and expatriates.
Want to access your computer from anywhere? Try iTwin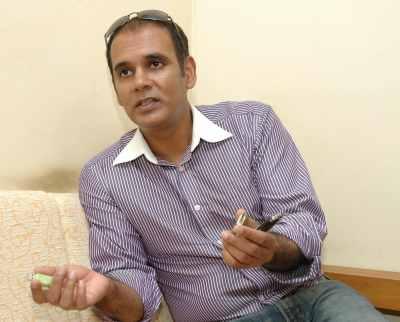 Lux Anatharaman designed iTwin, a cable-less cable, which has two identical USB drives with which you can access files kept remotely in a PC. The idea behind iTwin is, "to make remote access simple and secure."
Citi's Pandit gets $15 million package for 2011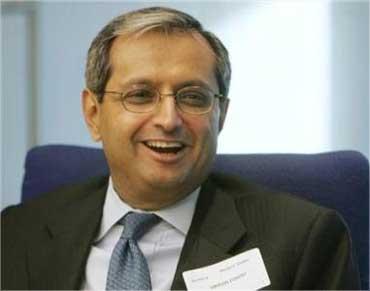 As per a regulatory filing by Citi, Pandit's pay package for 2011 included a salary of $1.67 million, a cash incentive of $5.33 million and stock options valued at $7.98 million, totalling to $14.98 million.
PHOTOS: Historic look at how people used to travel
There was a time when people used to travel by horse-driven carriages.
Apple cuts iPad-2 prices 17% to Rs 24.5K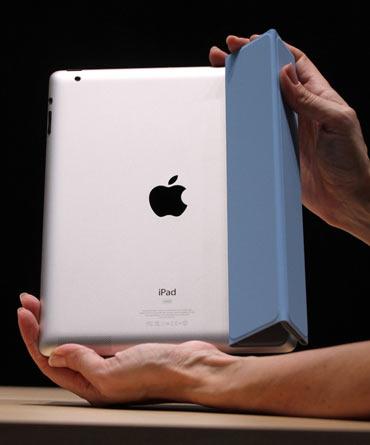 It will take on Samsung Galaxy Tab models that start at about Rs 24,000.
Is the Aadhaar card really of any use?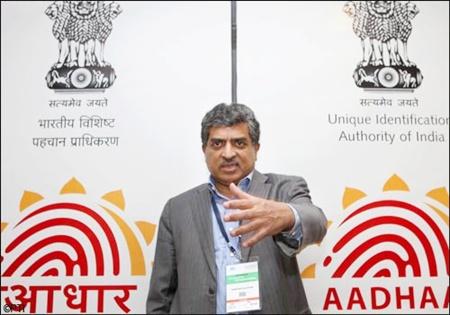 It is not clear if banks will accept the card for opening accounts.
IMAGES: 20 nations with the largest gold reserves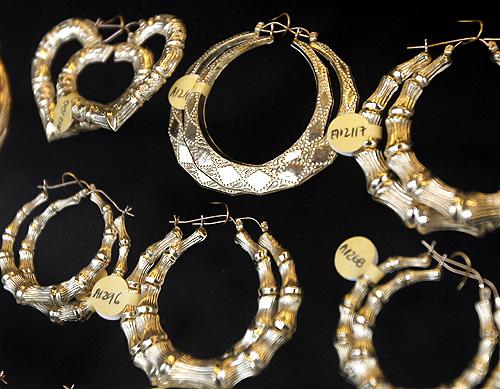 China and India remain the cultural heartlands of gold, generating 55 per cent of global jewellery demand and 49 per cent of global demand, says the World Gold Council.
PIX: Iran crisis to hit 10 oil-starved nations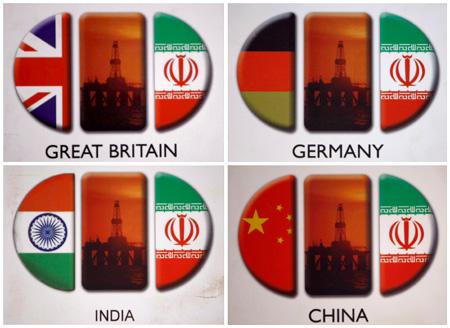 An oil crisis is set to further hit the fragile global economy.
IMAGES: JLR to launch more than 30 cars in 5 years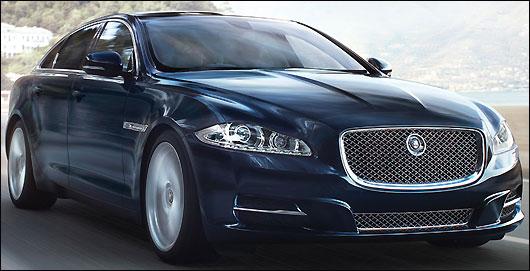 Some of the new products targeted at launch are the all-new Defender.
IMAGES: Over 4% of the world's richest are Indians!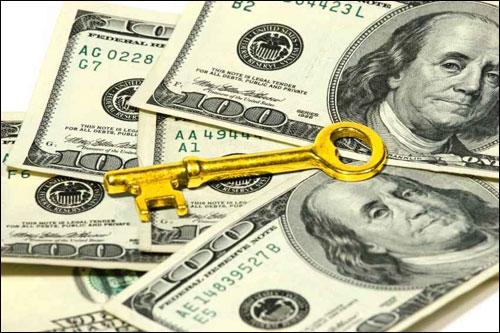 Forbes said this year's 1,226 billionaires are a record high, up one per cent from last year's total.
March 08, 2012
IMAGES: 10 richest diamond mines in the world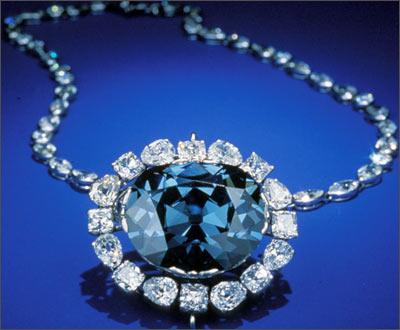 We present here a list of 10 richest diamond mines in the world
IMAGES: Apple unveils iPad 3. May slash prices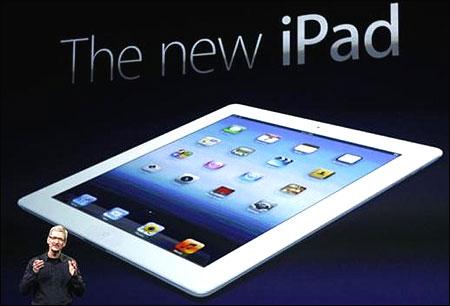 With the device's mix of touch-screen functionality and as much computing power as some laptops, Apple has created a new category of consumer-electronics devices.
PHOTOS: Wine bottles that are simply beautiful!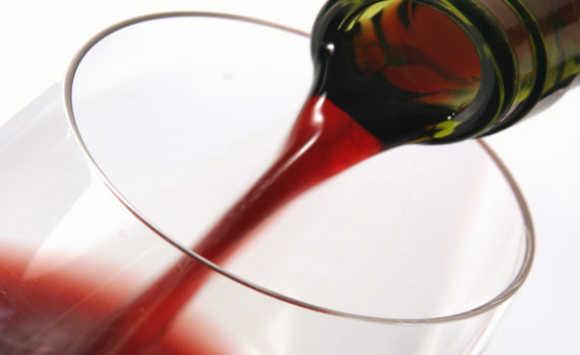 Design of the bottles is also an important factor.
PHOTOS: Most luxurious cars in the world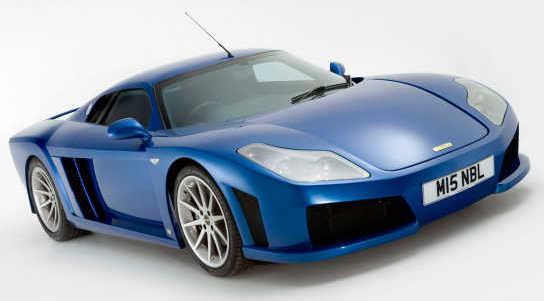 Luxury is not just about the speed, torque, and the high horsepower of the vehicle.
March 07, 2012
Rein in prices, say homemakers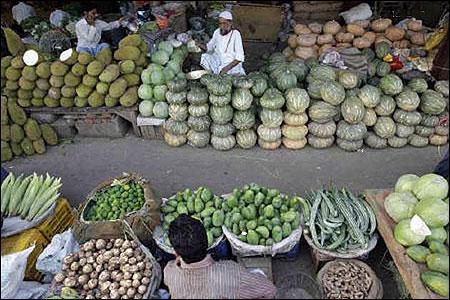 Finance Minister urged to work on alternative modes to lower inflation and help families save more
AI pilots warn they will keep away from flying duties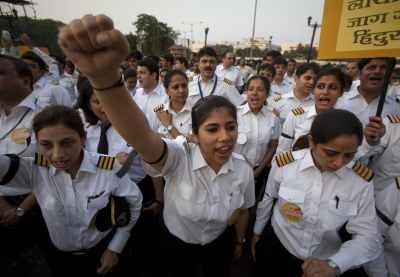 Protesting delayed payment of salaries and allowances, a section of Air India pilots today warned they would not undertake flying duties from April one if their dues were not cleared by then.
Realty focus to shift from Noida to Lucknow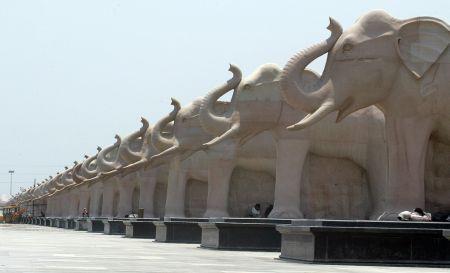 While Noida and Greater Noida, next to Delhi, had gained in prominence under Mayawati as the Uttar Pradesh chief minister, Lucknow would get the same treatment now, experts said after the results to the five state elections were announced.
Infosys to hire 5,000 people for its new Hyderabad campus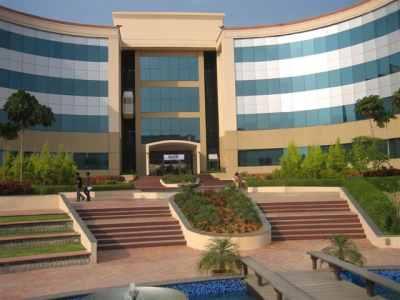 Infosys Limited is planning to double the current strength by recruiting 5,000 people at its 448-acre Pocharam campus here by the end of this calendar year.
Room for reforms gone, but some see hope in Budget
India Inc's mandate after poll results
IN PIX: 11 Indians among Young Global Leaders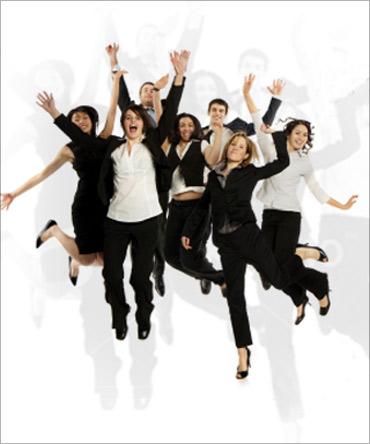 For 2012, the forum has selected 192 YGLs from 59 countries.
With mounting LOSSES SpiceJet is caught in air pocket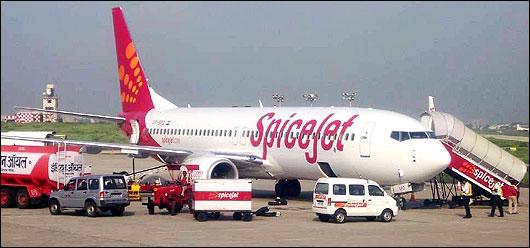 It has posted losses in four consecutive quarters as higher operating costs wiped out revenue gains.
Photos: STUNNING cars you would love to drive!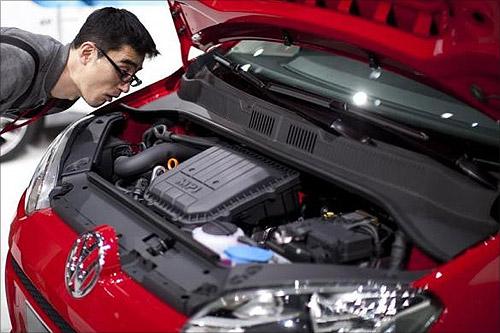 Take a look at the mind blowing cars at the Geneva Auto Show.
Why RBI must set a rupee band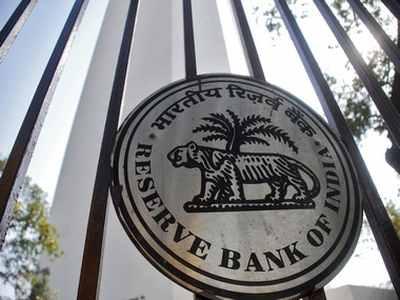 The RBI should develop a plan for forex markets without worrying about its inflation-fighting reputation.
Embattled Europe is now a fan of offshoring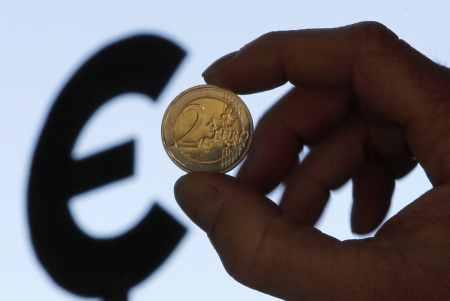 Hobbled by the European crisis, countries like France and Germany who once fiercely resisted offshoring IT jobs are increasingly doing so, sending coveted contracts India's way.
UNVEILED! Tata Megapixel and 5 other stunning cars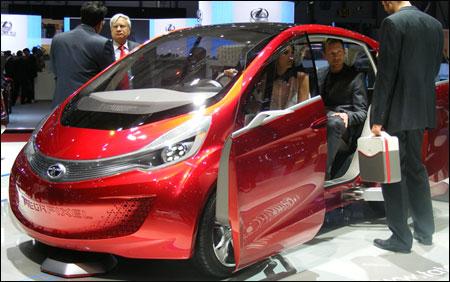 Tata Motors, a regular at the Geneva Motor Show, has shown several concepts that have eventually turned into production realities.
IMAGES: 2 Indian companies among world's most ADMIRED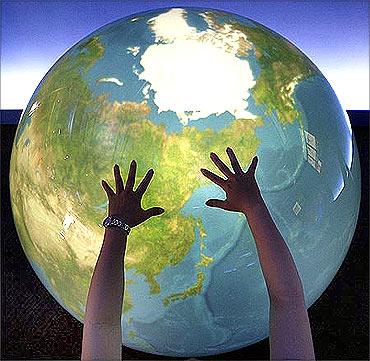 While the global rankings of the Indian companies are not available, the list does give their overall score.
Which is BETTER? The new Xylo or Tata Storme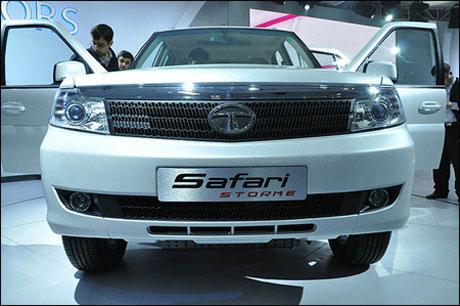 While Mahindra Xylo has already hit the showrooms, Storme is likely to be available by March end or early April.
IMAGES: Ford may launch B-MAX in India also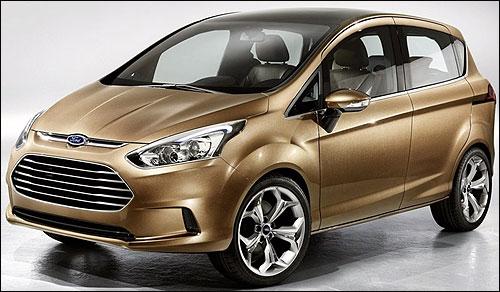 This may be a part of the eight new products planned for India.
March 06, 2012
Oil cos want petrol price HIKED by Rs 5/litre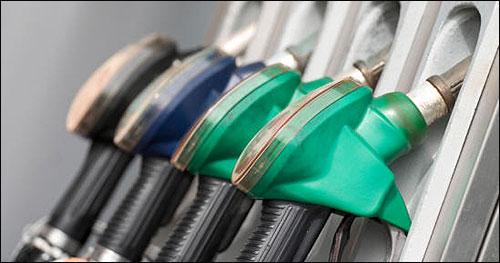 Oil firms had last revised petrol prices on December 1.
Nano to have more power, variants: Ratan Tata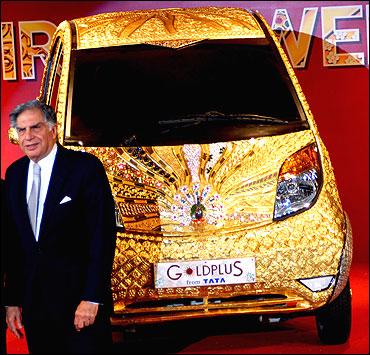 Tata Group head Ratan Tata said on Tuesday he has set higher ambitions for the Nano car which will be available in more variants, including diesel and electric versions.
Bangalore airport turns the heat on L&T over runway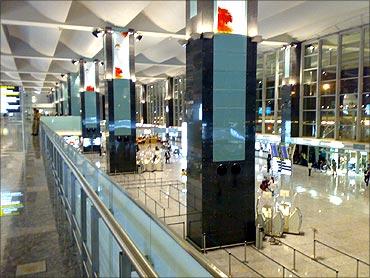 Invokes maintenance warranty for having to relay surface within 4 years; work to begin this weekend
What Mamata plans to do to keep Infy, Wipro in Bengal
According to officials in the state IT department, as part of the 2009 incentive scheme, the sop is currently available for all IT companies looking to set up or expand base in Kolkata.
Indian Railways need to modernise. But, how?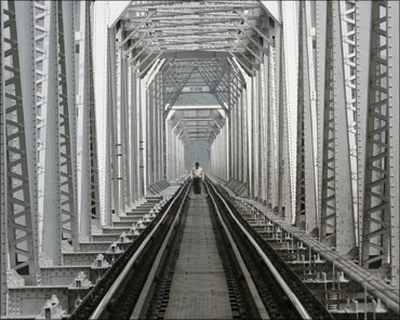 Indian Railways (IR) seems to be caught in a time warp, kept there by successive ministers who have played to the gallery by announcing more and more new passenger trains without caring what this will do to the congestion in the network and the efficient carriage of revenue-earning freight traffic.
Why you must BUY your dream diesel car NOW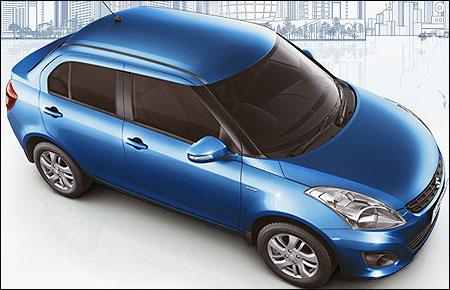 About 45 per cent of car sales since October have been diesel, but the capacity has been constrained.
Get ready for higher medical, car insurance premiums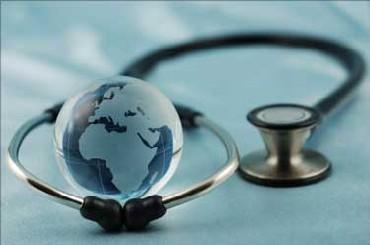 To reduce costs, take advantage of the no-claim bonus, buy top-ups or shop a bit.
3 suitors eye Kingfisher Airlines stake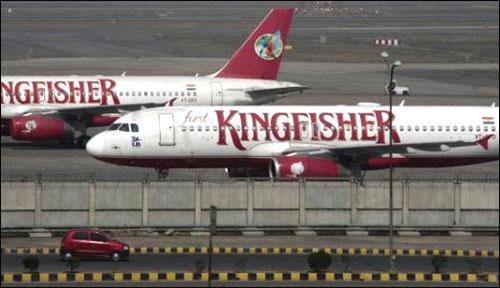 Private equity majors interested in buyouts have started initial discussions with promoter Vijay Mallya.
March 05, 2012
SPECIAL: Seed festival and India's food politics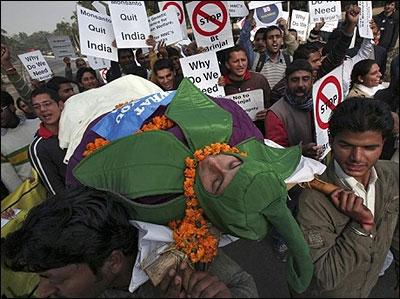 Activists have expressed dismay at the manner in which the Prime Minister discounted the democratic process that led to the Bt Brinjal moratorium.
India ranked 30th for women presence on companies' boards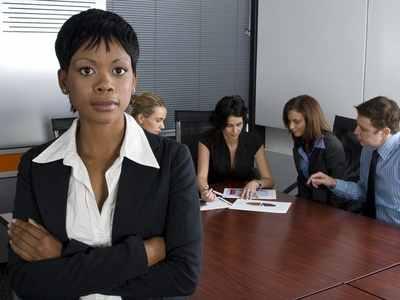 Women account for over 30 per cent of total workforce of India Inc, but their presence is very low at less than 7 per cent when it comes to the board-level positions at the Indian companies, a survey has found.
United Spirits, the next shaky ground for Mallya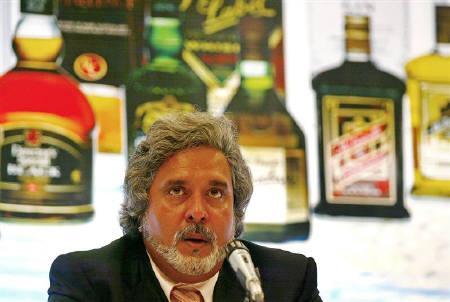 Brewing billionaire Vijay Mallya's woes seem to be compounding. His flagship spirits arm, United Spirits Ltd (USL), is starting to mirror Kingfisher Airlines.
PHOTOS: Fastest trains in the world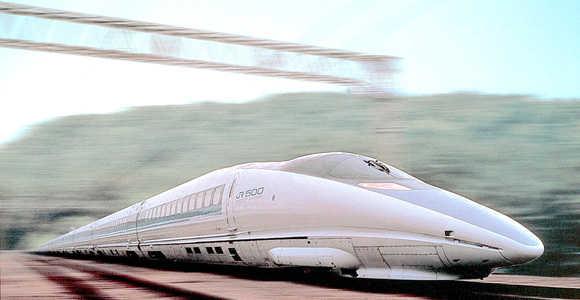 Trains have gone through a complete transformation.
Work well, get reward points from your employers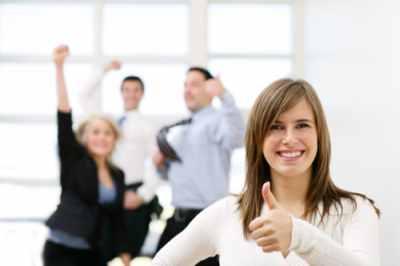 The employees are referred by a superior, based on their performance/behaviour. The company has been doing it to encourage the best performing employees through gifts, apart from cash incentives.
Is this a make or break budget for India?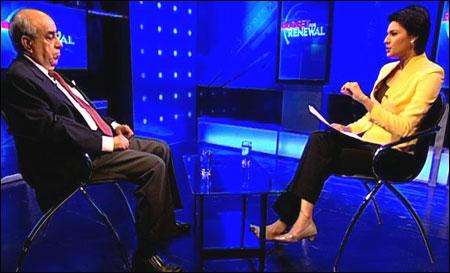 There is immense hope that the FM will help turnaround the tepid sentiment in the country.
DON'T MISS! 25 biggest hydro-electric power stations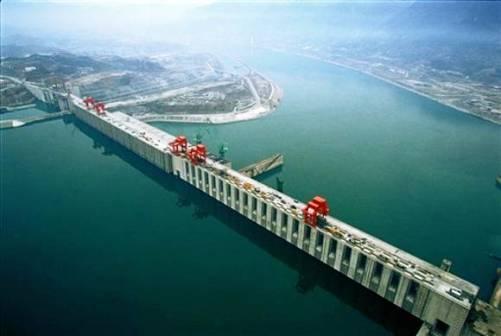 We present here a list of 25 biggest hydel power stations of the world.
China lowers its GDP target for first time in 7 years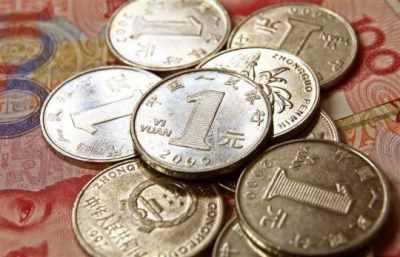 Facing an economic downturn due to steady fall in exports, China, the world's second largest economy, for the first time in seven years today scaled down its GDP growth target to 7.5 per cent this year from last year's eight per cent.
LIC losses may be passed on to policyholders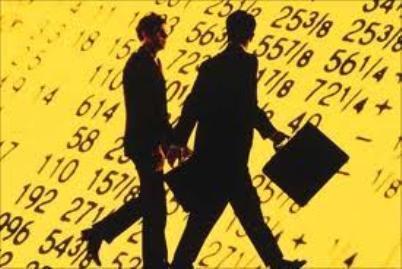 Notional losses on insurer's PSU shopping spree at Rs 3,038 crore (Rs 30.38 billion) or 25 per cent of investment.
Battleground: Who will win Samsung or Nokia?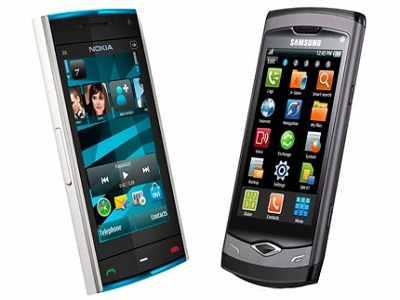 Smart phone leader Samsung is following a multi-platform strategy to win over the Indian mobile phone market; Nokia has upped the ante with differentiated products.
PHOTOS: The 15 richest countries in the world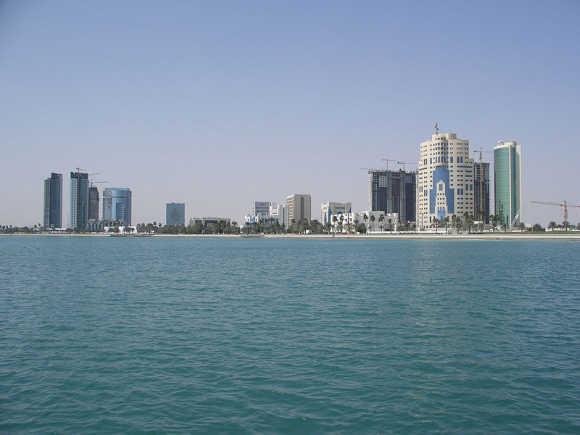 There are some countries in the world that are really rich.
IMAGES: Mahindra plans to launch 5 great cars this year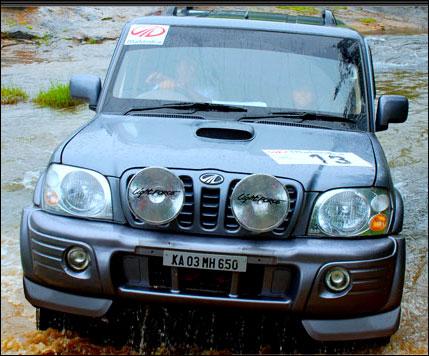 Also on the list is a next-gen electric car from the Reva stable.
Home prices in Mumbai may FALL on launches, inventory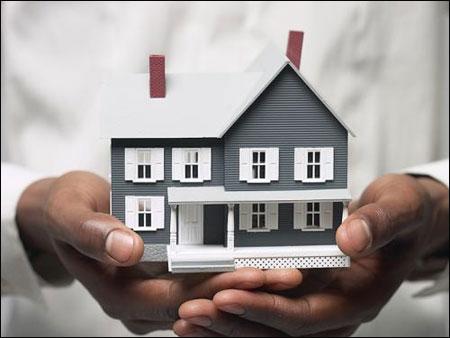 Fresh rules to trigger a number of project launches in the metro, say analysts.
MUST READ! All you want to know about espos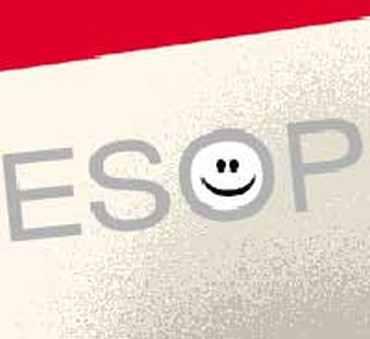 Esops are considered perquisites from a taxation perspective. If you are employed with the company at the time of exercising, then the perquisite amount would be added to your salary and subject to tax deducted at source as per the slab rate applicable.
March 02, 2012
IndiGo to hike flight frequencies on its routes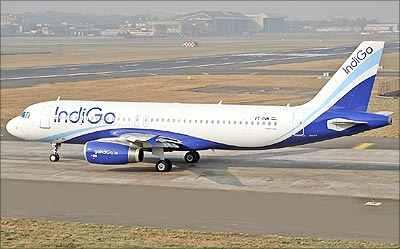 No-frills carrier IndiGo Airlines on Friday said it will increase frequencies on the domestic and international routes this summer as it adds nine aircraft to its fleet by the year end.
SPECIAL: China's $22 trillion time-bomb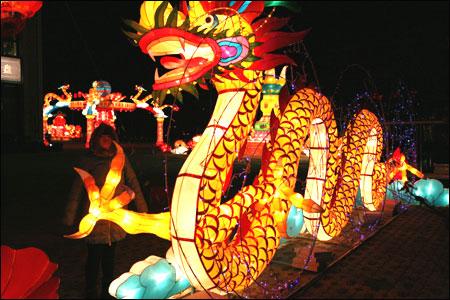 China's growth model is based on the oldest rapid economic growth hormone available: debt.
Nokia's hopes ride on Asha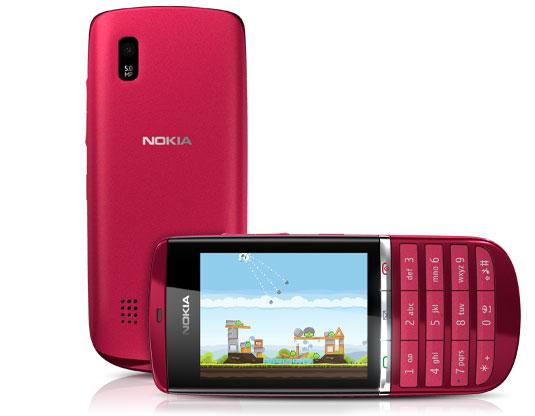 The company's overall share was sliding -- its market share stood at 49.3 per cent in 2010 -- and Korean competitor Samsung had dislodged it from the top slot in the aspirational smart phone segment in November 2011.
Meet India's most powerful businesswomen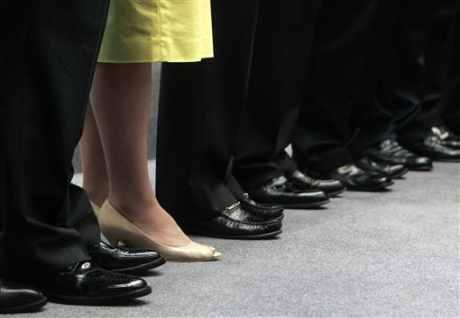 They have played an important role in India's economic rise. Some of these women are founders, while others have taken up key roles in family-owned business, while some have scaled up the executive ladder.
The SBI chief and his crown of thorns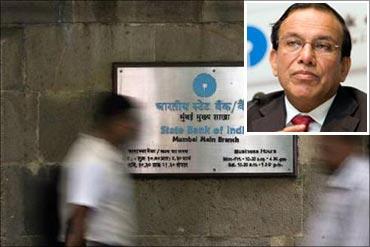 Worst quarter in a decade, fund crunch, Fitch downgrade and messy NPAs. . . he has had little to cheer about
Nano-bitten Bengal twice shy, won't drive away Infy, Wipro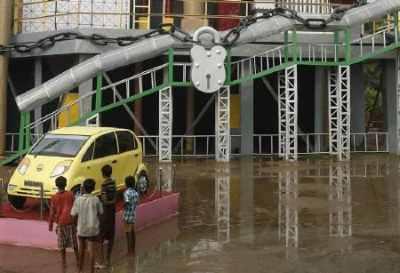 West Bengal is having a rerun of the Nano episode, but this time it doesn't want the lead actors to exit the stage prematurely. The government is ready for whatever manoeuvres it takes to retain Infosys and Wipro projects in the state.
DON'T MISS! World's 10 biggest employers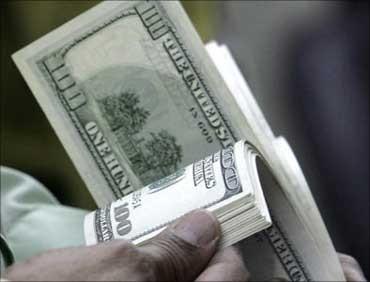 CNBC recently came up with a list of world's biggest employers.
Indian CEOs inching closer to global salaries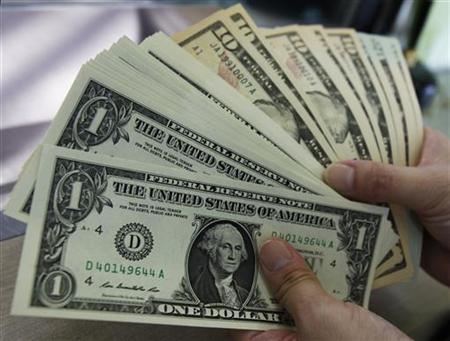 The average salary of Indian chief executive officers is inching closer to their global counterparts.
REVEALED! How India's mobile market fared in 2011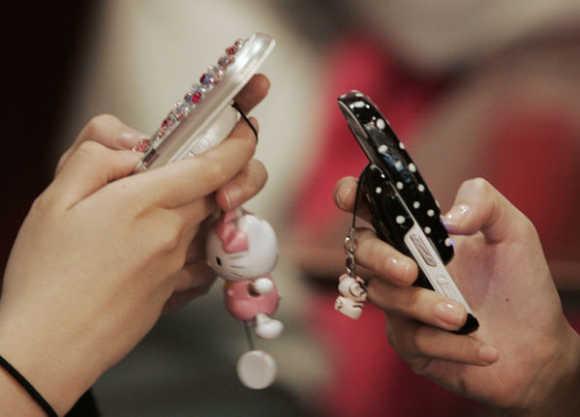 India's mobile-phone market grew to 183 million handsets in 2011.
IMAGES: 10 hot cars that will be launched in 2012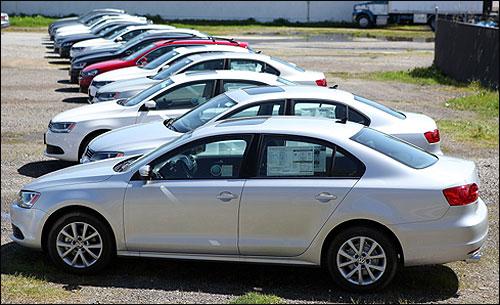 Despite efforts by carmakers such as Ford, GM and Nissan to aggressively expand their Indian operations, domestic automakers continue to dominate the market.
World's most luxurious electric cars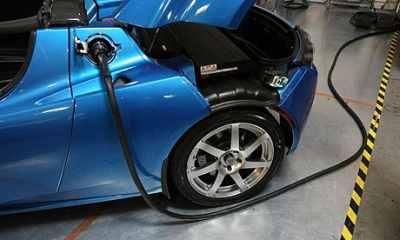 Here are some cars, we feel will surely make you stop and think about investing in electric cars, if you haven't done so far.
PHOTOS: Countries with most foreign exchange reserves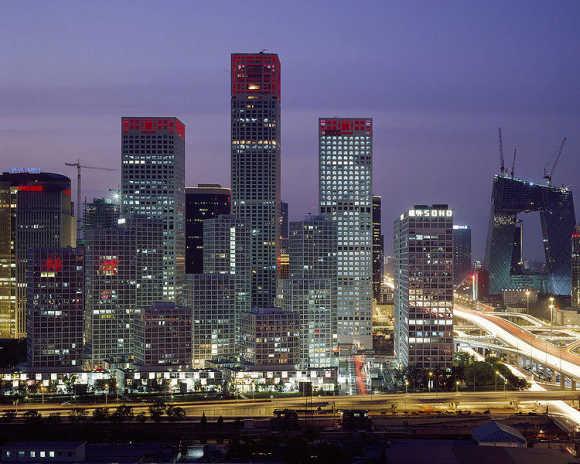 Foreign exchange held by a nation is one way to measure a country's economic power.
IMAGES: World's 30 largest ships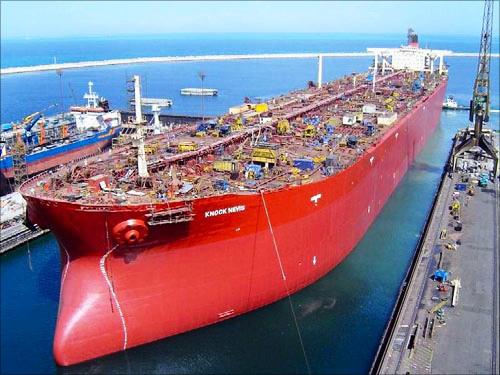 We present here a list of 30 largest ships of the world.
March 01, 2012
Nine Indian women in Forbes' Power Businesswomen list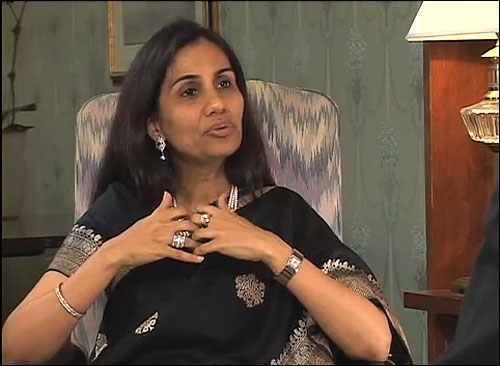 ICICI Bank CEO and MD Chanda Kochchar, Biocon founder Kiran Mazumdar-Shaw and film producer Ekta Kapoor are among the nine Indian women named in Forbes magazine's inaugural 'Asia Power Businesswomen list'.
Exports GROW 10.1% in Jan to $25.34 billion
Imports grew at a faster rate of 20.25 per cent to $40.1 billion.
Microsoft unveils Windows 8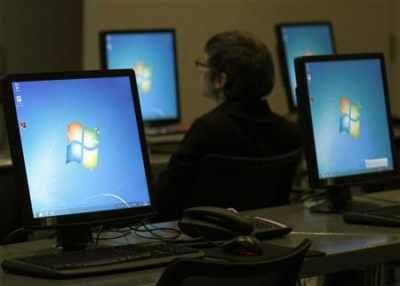 Microsoft Corp unveiled the first widely available test version of Windows 8 on Wednesday, giving the public the first chance to try out the slick, new-look operating system it hopes will restore the company's fading tech supremacy.
Which car to buy? Ford Fiesta or Honda City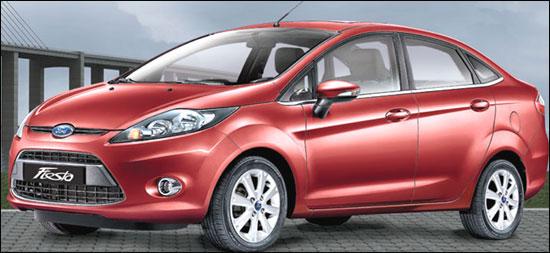 It's earlier prime contender, Honda City, is already in the market now loaded with automatic gearbox.
Good News: India's unemployment rate falls to 6.6%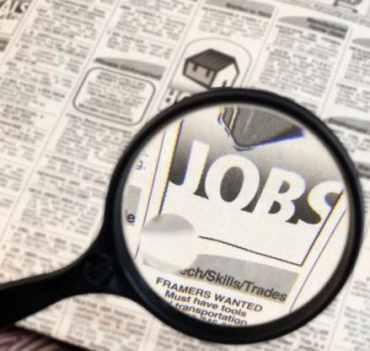 Government on Thursday said unemployment rate in the country has declined from 8.3 per cent in 2004-05 to 6.6 per cent in 2009-10 despite global slowdown because of the success of the employment policies.
Harvard B-school has a new address in Mumbai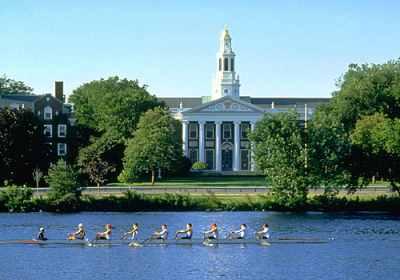 US-headquartered Harvard Business School (HBS) has finally found an address for its executive education classroom in India. The B-school, beginning this March, will offer executive programmes at the Taj Lands End, at Bandra, in suburban Mumbai.
'Going back to 6.5% growth is leading to anxiety'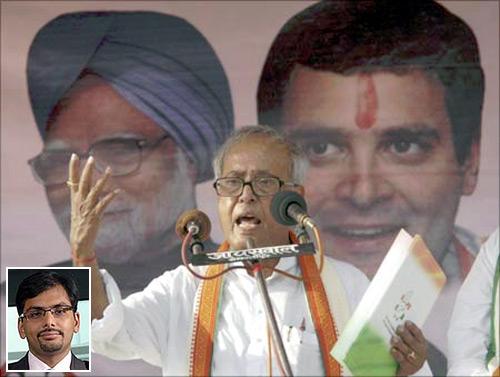 Vikas Khemani, President & Head-Institutional Equities, Edelweiss Securities, feels Finance Minister Pranab Mukherjee could really make Union Budget 2012-13 an important one.
Walmart to sell Hero bicycles worldwide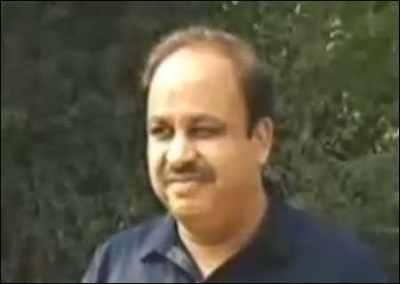 Breaking the near monopoly of Chinese bicycle manufacturers, the Pankaj Munjal-promoted Hero Cycles has clinched an agreement with Walmart, the world's largest retailer, to supply bicycles across the world. It will supply bicycles priced at $200 (roughly Rs 10,000) apiece.
New, faster Apple iPad expected next week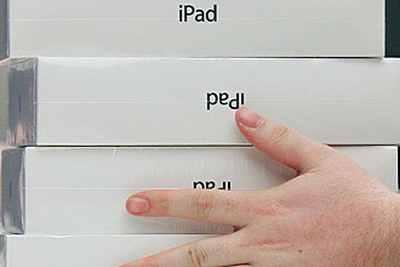 Apple Inc is hosting a media event next Wednesday, where it is expected to unveil a faster, better-equipped version of its popular iPad tablet to thwart increasing competition from deep-pocketed rivals such as Amazon.com Inc.
Why is RBI caught between inflation and slowdown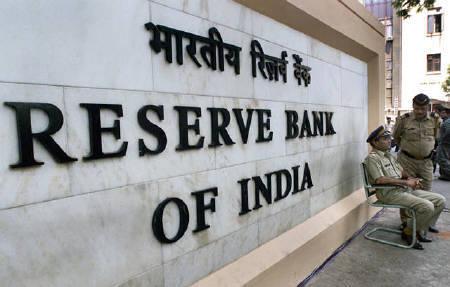 As GDP growth falls below the new normal, rate cuts seem inevitable.
Mahindra may cut expansion plans if diesel tax is imposed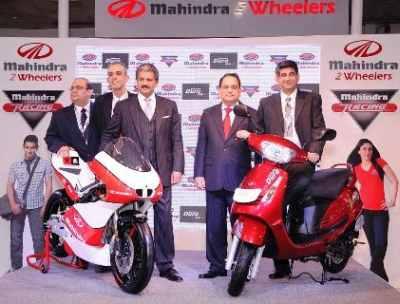 An expected drop in sales may prompt Mahindra & Mahindra to cut scheduled capacity expansion plans, if the government goes ahead with the imposition of additional tax on diesel vehicles, according to the country's biggest maker of sports utility vehicles.
Political system will not allow reforms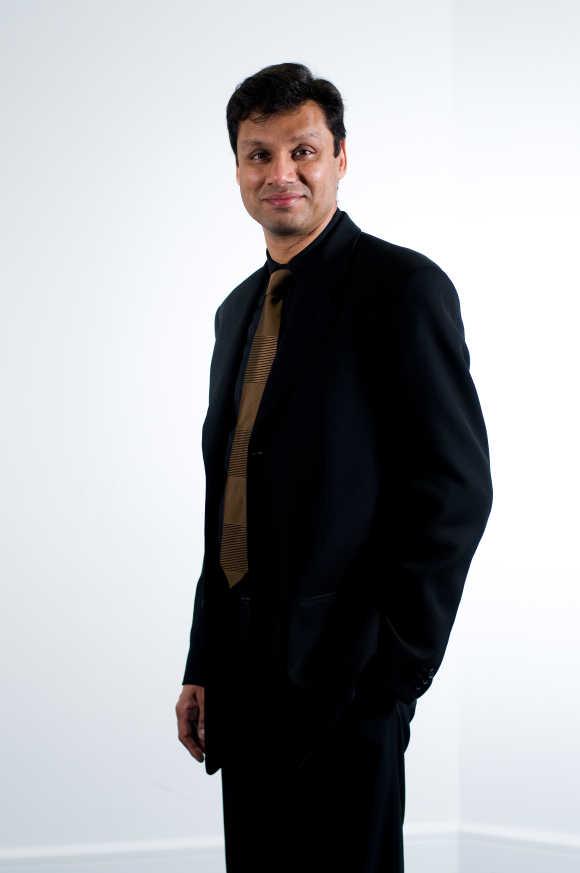 Nirmalya Kumar discusses innovation happening in India, marketing tools and stalled reforms in an interview with Faisal Kidwai.
PHOTOS: See the world in this yacht for $12,700 per day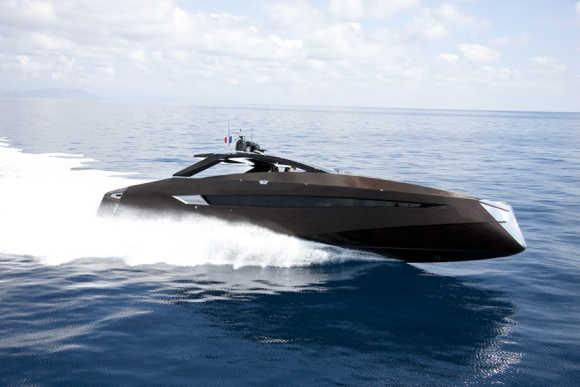 Price tag for the trip is $1.6 million per couple.
IMAGES: 20 best nations for doing business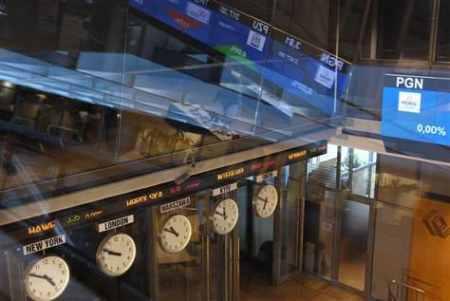 To maintain a strong and mature economic growth, countries around the globe are focusing on attracting foreign investments. For this, many nations are working on developing easy policies and laws for foreign investors.
MUST READ: 30 countries with highest proven oil reserves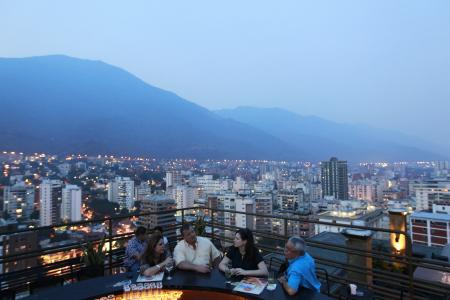 We present here a list of countries with highest proven oil reserves.
Meet the man who heads India's most vibrant think tanks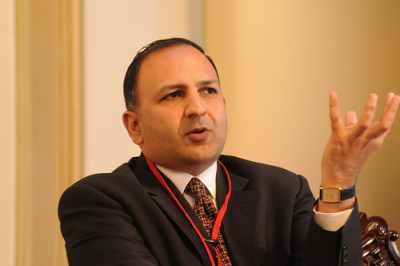 Intellectual freedom lies at the heart of successful academic institution-building, says Pratap Bhanu Mehta, President And Chief Executive, CPR
PHOTOS: Most expensive hotels in the world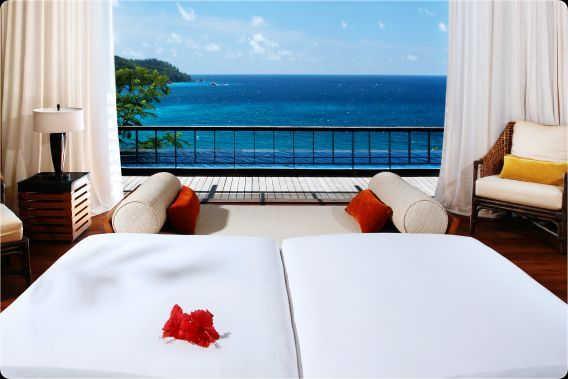 While all luxury hotels are expensive, there are some that are really expensive.
Archives
January - February 2012
|
August - December 2011
|
July 2011
|
June 2011
|
May 2011
|
April 2011
|
March 2011
|
February 2011
|
January 2011
|
December 2010
|
November 2010
|
October 2010
|
September 2010
|
August 2010
|
July 2010
|
June 2010
|
May 2010
|
April 2010
|
March 2010
|
February 2010