June 29, 2012
Sensex zooms: Investors richer by Rs 1.17 trillion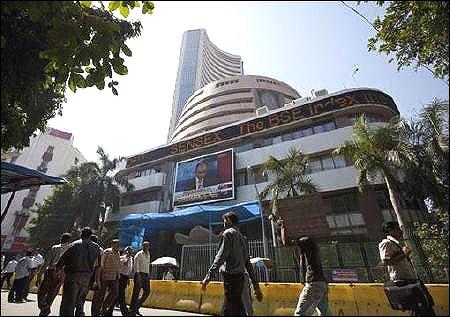 Helped by a rally in the stock market where the Sensex surged by a whopping 439 points, its biggest single-day gain in 2012 so far, investors became richer by Rs 1.17 lakh crore on the back of clarity on tax-avoidance rules and bullish global sentiment.
Gold tumbles by Rs 360, silver by Rs 550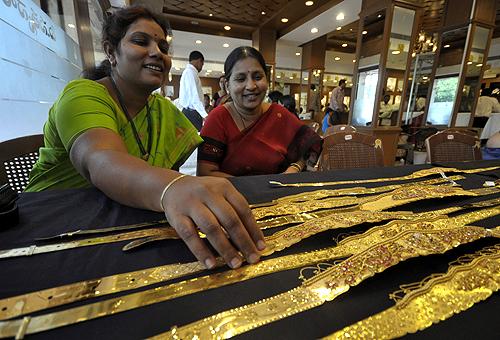 Gold prices on Friday tumbled by Rs 360 to Rs Rs 30,060 per 10 grams in the bullion market on Friday, while silver shed Rs 550 on sluggish demand amid weak global cues.
SHOCKING! Core sector growth slows to 4.6% in May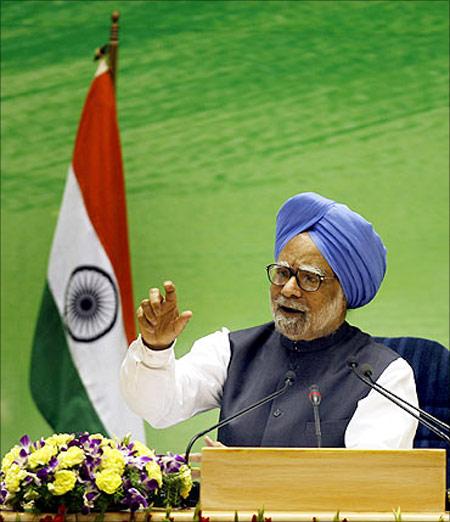 The core industries that also include coal, electricity, cement, petroleum refinery products and finished steel, and carry 37.9 per cent weight in the Index of Industrial Production, had grown by 5.8 per cent in May last year.
RIM to cut about 5,000 jobs; delays BlackBerry 10 launch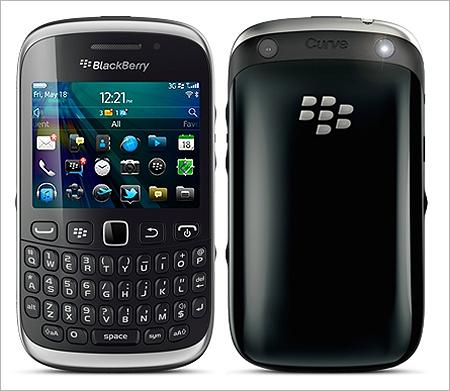 The company which posted results for the latest quarter said restructuring efforts are underway that will include a workforce reduction of around 5,000 employees.
India's economic growth to bounce back from Oct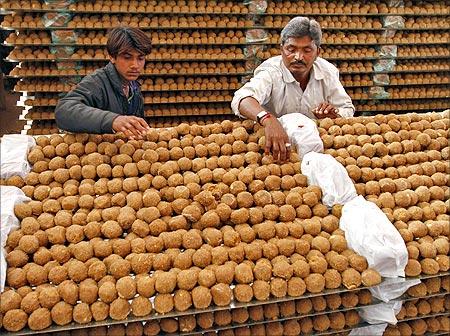 India's economic growth, which dipped to 9-year low of 6.5 per cent in 2011-12, is expected to rebound from October, Chief Economic Advisor Kaushik Basu said.
Realty sector: $3.2-bn PE exits in 4 years!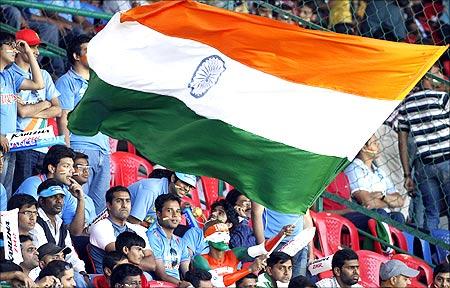 In rupee terms, this amounts to about Rs 14,720 crore (Rs 147.2 billion), considering the rate of Rs 46/dollar suggested in the study.
New life insurance policies might be worth the wait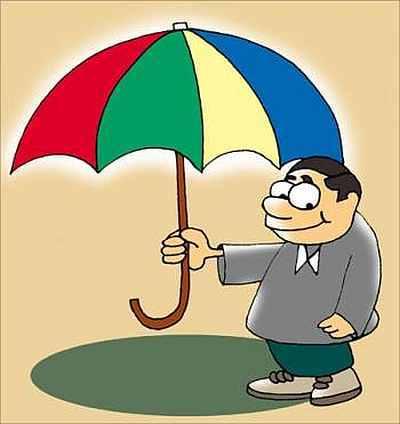 In its draft guidelines, the Insurance Regulatory and Development Authority (Irda) has asked the country's life insurance companies to refile their existing products and withdraw the same by September 30.
JLR to generate 4,500 jobs in UK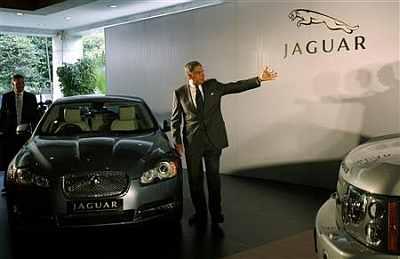 Tata-owned Jaguar Land Rover plans to generate 4,500 manufacturing and engineering jobs in London over next five years, JLR executive director Mike Wright has said.
IMAGES: How the world's economic centre is changing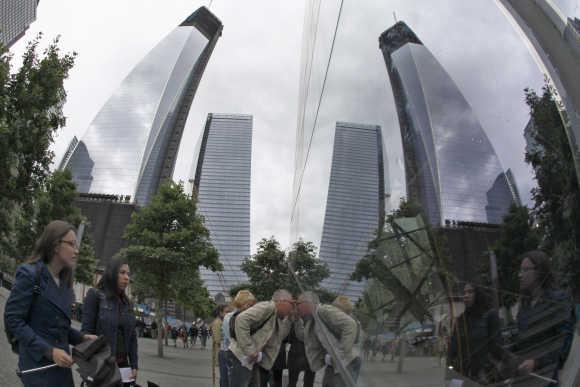 Shift in economic balance toward the East and South is happening with unprecedented speed and scale.
RBI says banks mislead investors on bad loans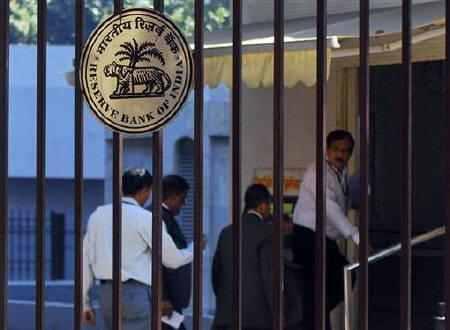 Deputy Governor K C Chakrabarty says monetary policy to ease once inflation comes down.
Does IKEA's suggestion about FDI policy make sense?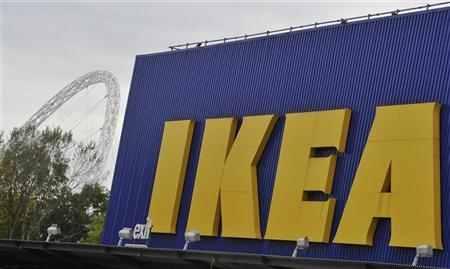 IKEA, the euro 25-billion Scandinavian retailer, wants some alterations in the guidelines for foreign investment in single-brand retail before it invests in India.
Rainfall 23% below normal, reservoirs run dry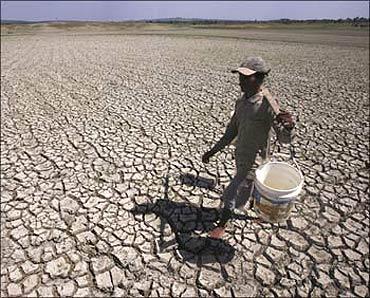 Met department assures rains are likely to revive from next week
Analysts see silver lining in India's growth story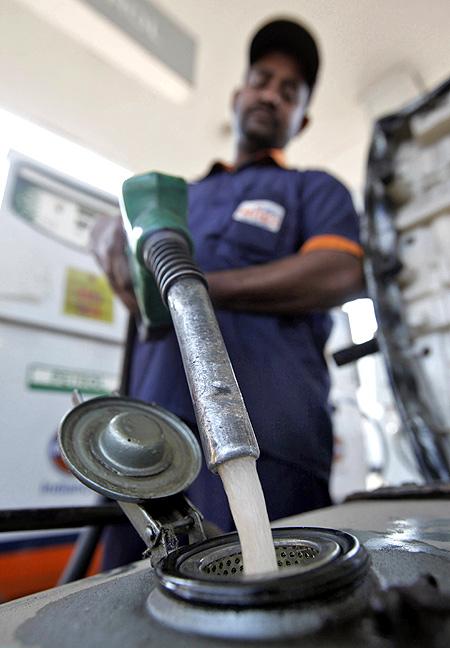 Having seen reinforcement from North Block, analysts have begun to see the silver lining in the Indian markets.
It's a cloudy outlook for Mahindra & Mahindra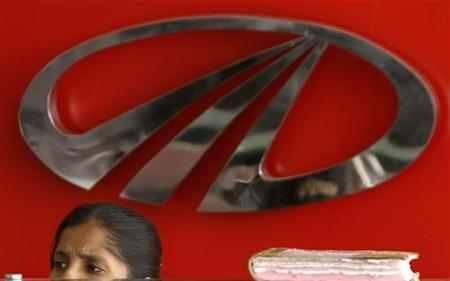 The outlook on Mahindra and Mahindra (M&M) has been changing since its tractor business hit a speed-breaker. Analysts say there are no real triggers for its shares to move up in the near term.
IMAGES: World's 11 biggest consumers of wine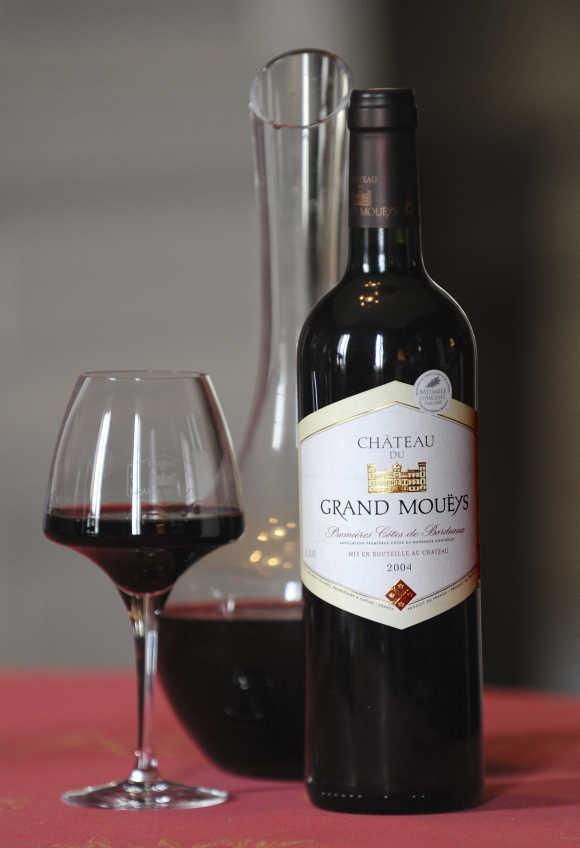 Wine is a popular and important beverage.
The all new Chevrolet Cruze is finally here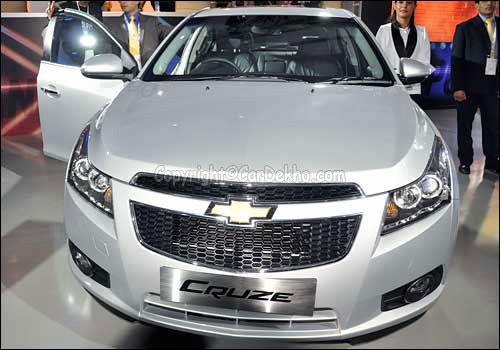 The new 2012 Chevrolet Cruze is sturdier, smoother, more comfortable and more powerful than its previous version.
Markets: Will the bull come out of coma?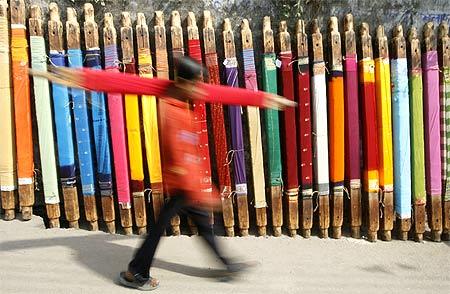 One animal seems to have heard the Prime Minister's call to revive animal spirits in the economy.
IMAGES: The top 10 cities of the world!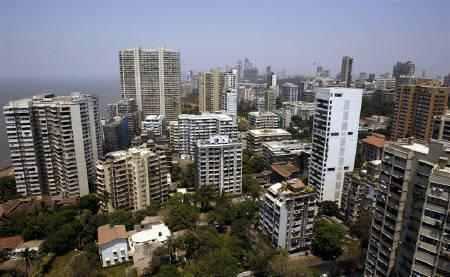 The Global Cities Index measures global engagement of cities across five dimensions: business activity, human capital, information exchange, cultural experience, and political engagement.
Ex-employee reveals Facebook's 'secret' a/c details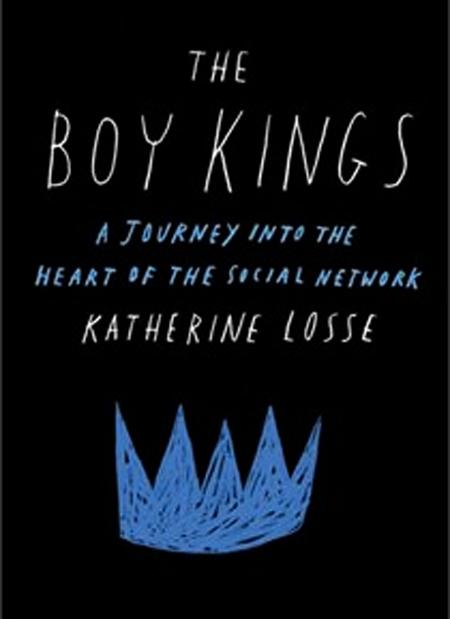 Facebook developed an experimental feature called "Dark Profiles" which would give secret accounts to people who did not even sign up, a new book by a former employee of the social networking site has claimed.
US, China to lead global tech innovation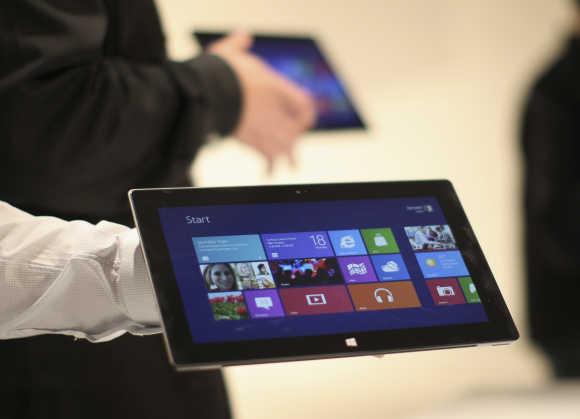 US and China will remain at the forefront of global technological innovation with the cloud-enabled consumer technology and business transformation for enterprises leading the chart.
June 28, 2012
This is what petrol will COST in the 4 metros

Petrol price has been cut by Rs 2.46 a litre with effect from midnight tonight.
ALERT: Mumbai, Delhi to go very dry by 2025!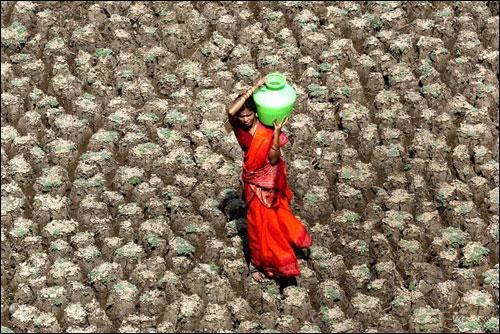 According to the report, nearly 80 billion cubic meter increase in municipal water demand is expected in the world cities by 2025, and Mumbai and Delhi tops the list of the 20 countries that are expected to experience the maximum demand.
'India is exploiting its limited natural resources'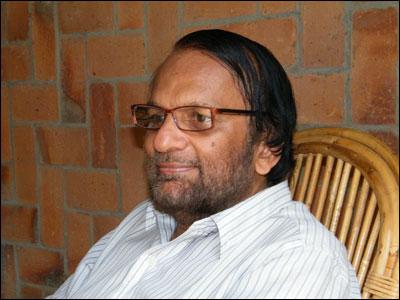 In this interview with , G Krishnan talks about the implications of the verdict on the Western Ghats and other environmental issues.
The secret behind Venugopal Dhoot's biggest success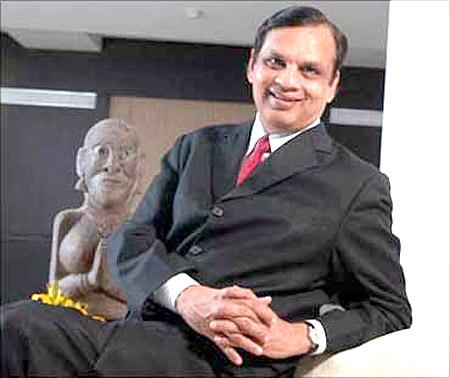 Videocon's Venugopal Dhoot has become the most successful maverick in oil and gas business in India.
Why things in US might be worse than Europe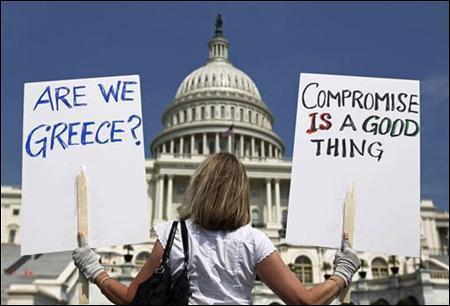 Just because there are problems in Europe doesn't mean things are fine in the US.
Column: Who benefits from REFORMS?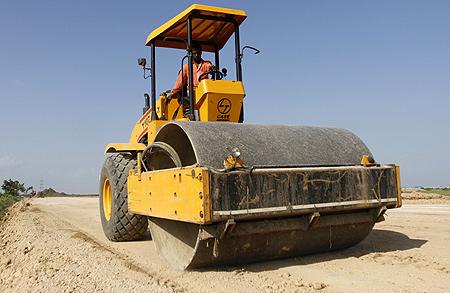 The next time you hear a call for "reform", it might be useful to ask, "For whose benefit is this reform?"
IMAGES: Worst trading losses in the world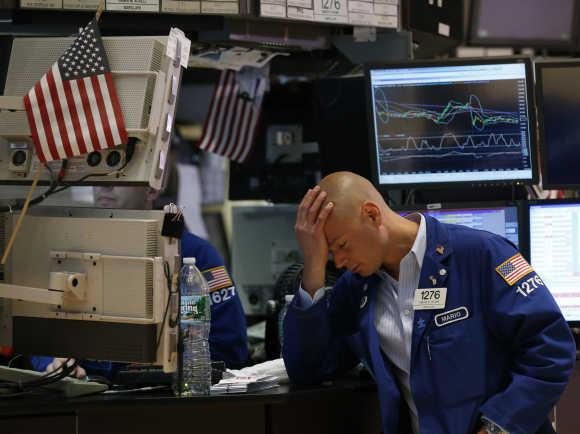 Losses and gains are an everyday business in the stock markets.
IMAGES: 15 nations that lead in giving citizenship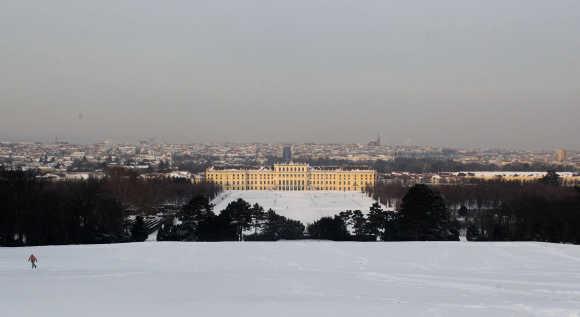 There are many countries that have restrictive immigration policies, while some have a welcoming policy.
Hindustan Unilever's new horizons: Beauty, food and water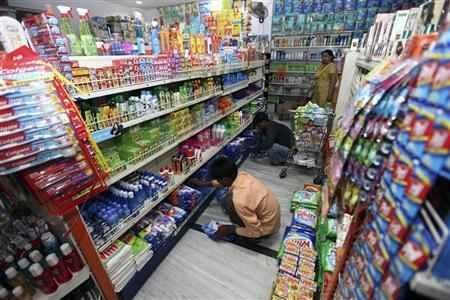 In its recent annual report for 2011-12, the country's largest fast-moving consumer goods (FMCG) company, the market value of which is about Rs 1,00,000 crore (Rs 1,000 billion), stated these segments were "key capabilities in order to win in the future".
Can the Centre solve states' debt crises?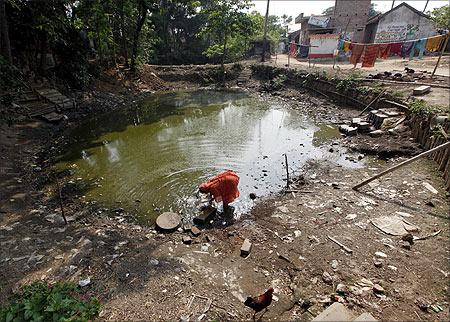 West Bengal's demand for a moratorium on repayments to the Centre raises a whole slew of problems.
Before leaving North Block, Pranab clears CST compensation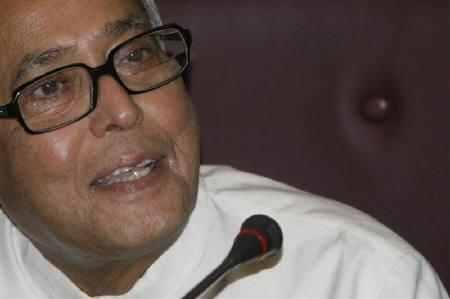 Empowered committee to meet on July 13 to discuss Central Sales Tax, Goods and Services Tax.
Why these 10 countries are the world's happiest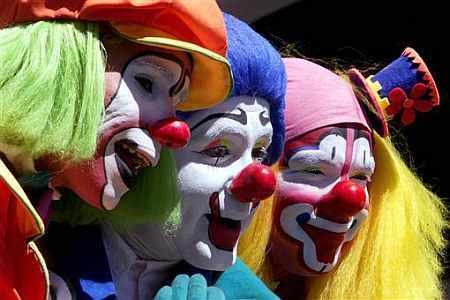 The latest HPI results show how these countries produce long, happy and sustainable lives for their people. The overall index scores rates countries based on their efficiency, how many long and happy lives each produces per unit of environmental output.
Economy doesn't seem water-proof, yet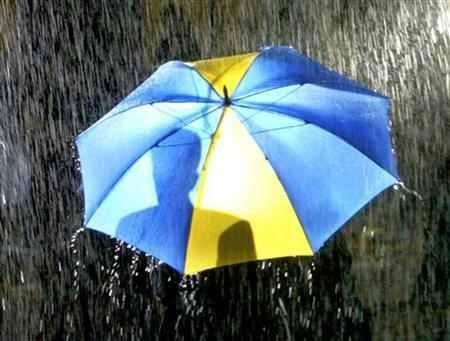 Deficient rains can shave 50-80 basis points off gross domestic product and hurt consumption.
India to have 36 of 440 rising cities in 2025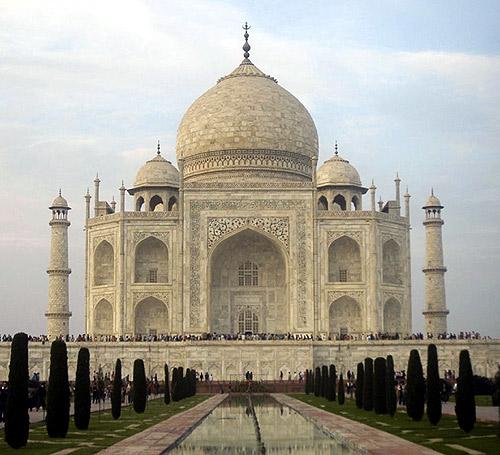 McKinsey Global says these cities would generate about 47 per cent of expected global GDP by 2025.
Revive animal spirits for growth, says PM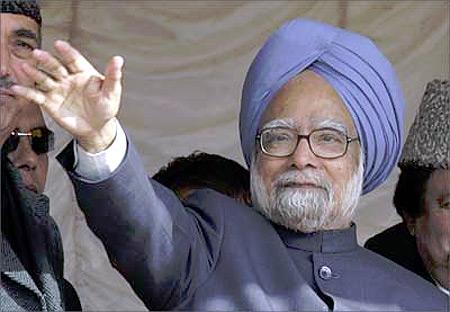 Says reverse climate of pessimism, fix problems on tax front, remove policy bottlenecks to ease capital flows.
IMAGES: The all new Chevrolet Captiva at Rs 18.74 lakh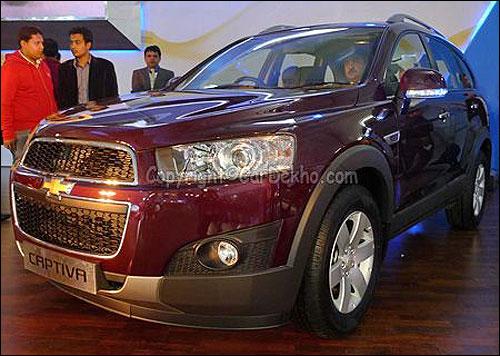 Though GM India delivers best of technology cars but at the same time, it lags in the dealer and service station network, one very important criterion for improving sales and rising popularity charts in India.
PHOTOS: Now, you can buy a laptop for Rs 5K!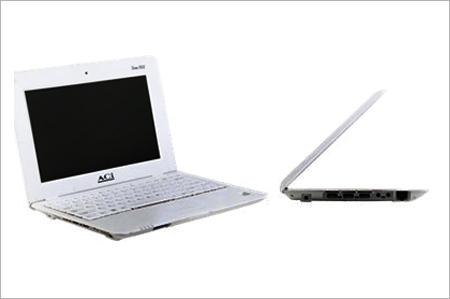 ACi India has unveiled India's first ever fully functional high-resolution screen laptop at Rs 4,999.
June 27, 2012
1.85 mn new mobile users in April, Bharti leads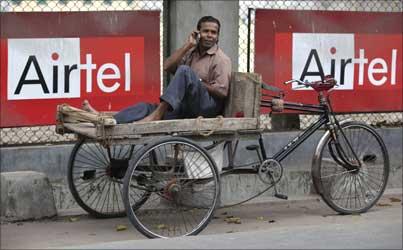 The total mobile subscriber base in the country grew marginally to 952.91 million in April from 951.34 million in March with net addition of 1.85 million users, according to data released by sectoral regulator Trai on Wednesday.
Good news! Oil cos may cut petrol rates by Rs 4 a litre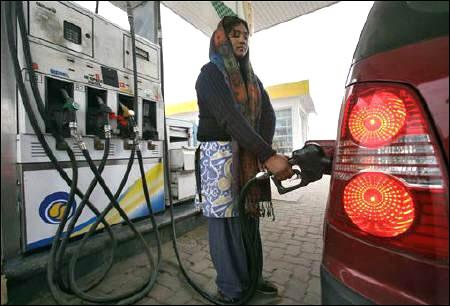 Petrol price may be cut by as much as Rs 4 a litre from
Allowance for Singur farmers to be doubled: Mamata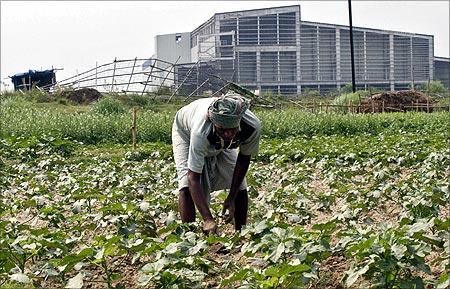 The allowance of Rs 1000 per month being paid to farmers of Singur, who had unwillingly parted with their land and not accepted Minister Mamata Banerjee announced.
India Inc's revenues at 6-qtr low in Q1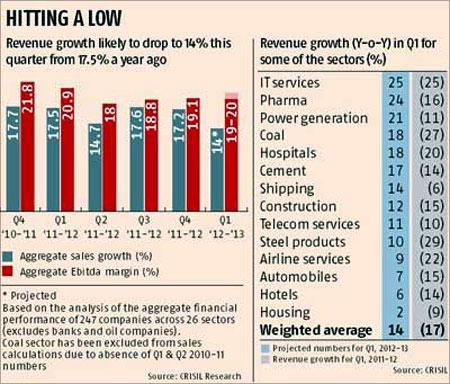 Revenue and profit contractions to continue till investment cycle does not revive.
China sinking? External debt crosses $751 bn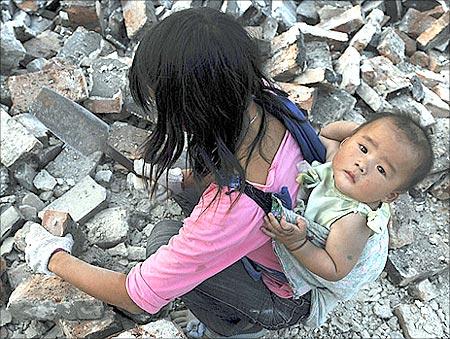 China's external debt crossed $751 billion in March, highest since it embarked on economic reforms in 1985, even as debt ridden local governments have been barred from issuing bonds directly to raise revenues.
Slowdown: Has India entered a stagflation period?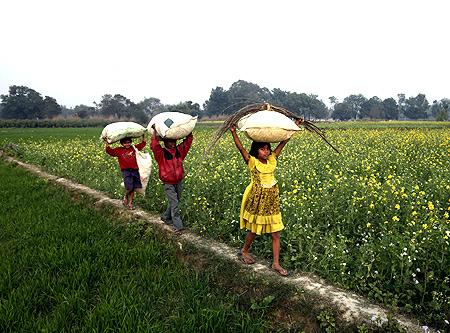 Fitch Ratings said with GDP growth of 6.5% and WPI-based inflation of 8.8%, India may have entered into a stagflation period in 2011-12.
Ratan Tata gets Rockefeller Lifetime Achievement Award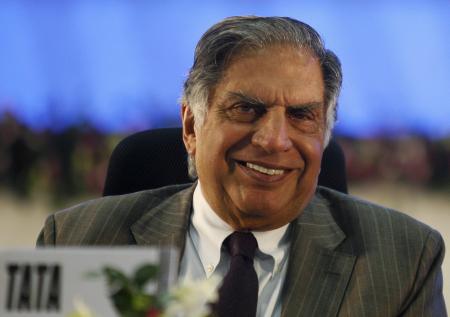 Tata Sons Chairman Ratan Tata has been awarded a Lifetime Achievement Award by the prestigious Rockefeller Foundation for innovation in philanthropy.
Old is gold: Heritage pharma brands take the lead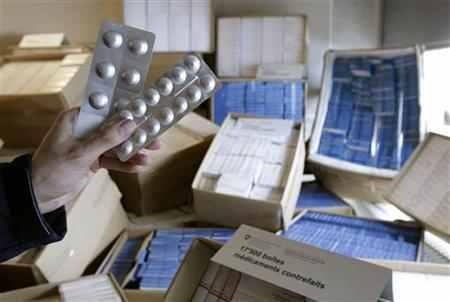 At a time when pharmaceutical companies are investing billions of dollars to develop new and path-breaking medicines, it is the old and heritage brands that continue to dominate the market. Sales in 2011 show that the average age of the top 10 pharma brands is 19.3 years, and some of them are as old as 25 years.
SPECIAL: Why UPA will be slow to reforms even now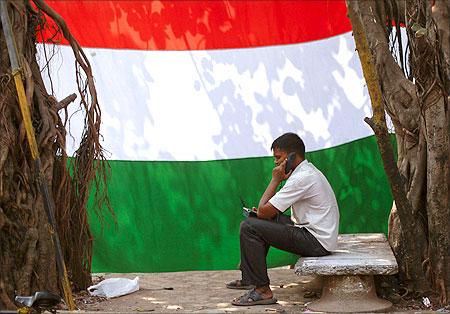 It is expected that the finance ministry will be handled for some time by Prime Minister Manmohan Singh.
IMAGES: 10 luxury brands that dominate the world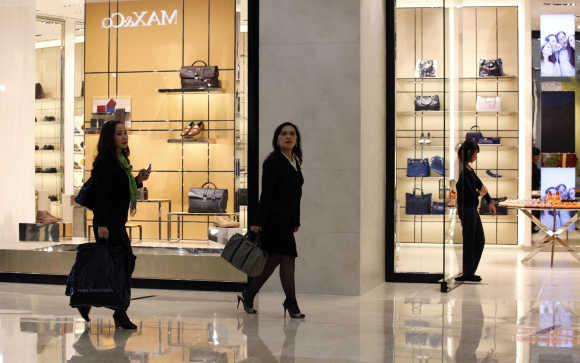 There are many brands that are famous all across the world.
Vote: Who is India's best finance minister?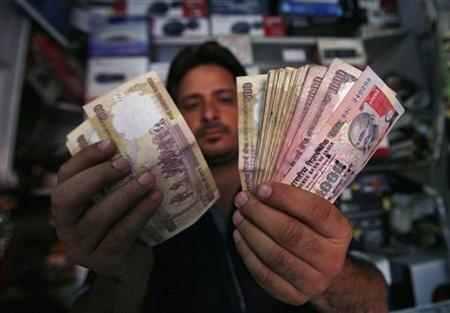 India's finance ministers ushered in financial reforms and steered the economy out of crisis over the years. Despite the present slowdown, India has managed to maintain a stable outlook on India's rating.
Coming soon: Maruti's NEW 800cc car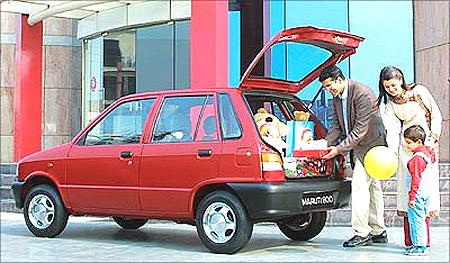 Maruti Suzuki India is gearing up to introduce by the end of this year a new 800cc car that is likely to be more fuel efficient, but also more expensive, than its existing best selling model Alto.
IMAGES: World's 20 best tech companies to work for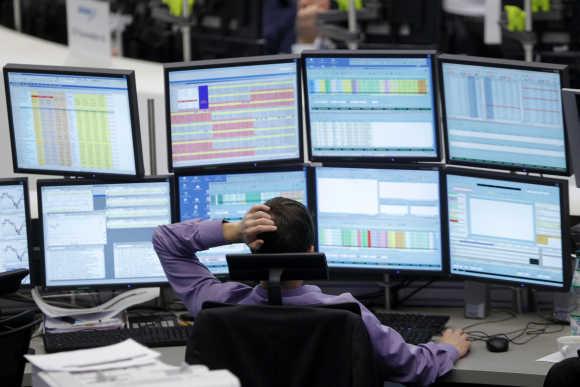 There are many big tech companies, such as Apple and Google, but which are the best to work for?
Now, dating an IITian just a click away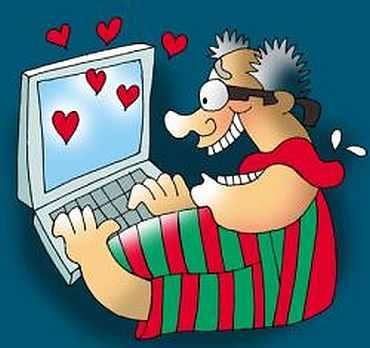 Are you an IITian looking for some quality time, as a welcome break from the drudgery of studies? Or, put differently: Are you looking to date none else but the brilliant IIT-types?
COLUMN: How Pranab will be remembered as FM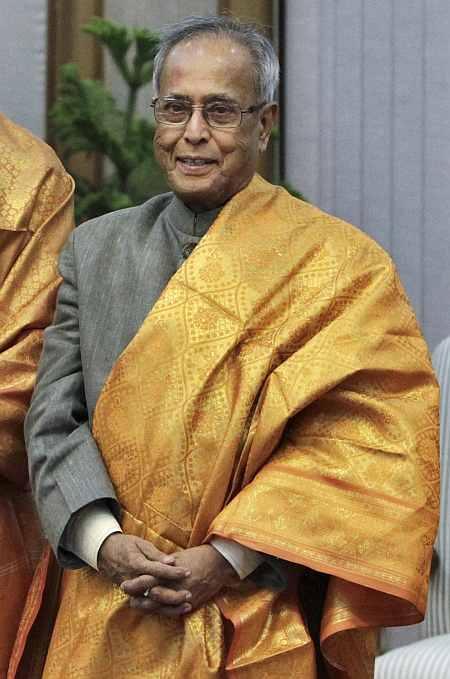 For most of his first stint as finance minister, Pranab Mukherjee had Indira Gandhi as his prime minister. In his second stint, the prime minister was Manmohan Singh.
RBI may impose curbs on gold coin sale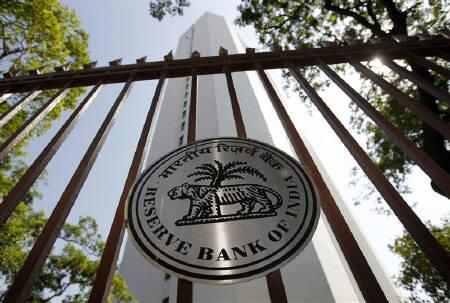 The Reserve Bank of India (RBI) is likely to clamp down on gold coin sales by banks, amid rising bullion imports adding pressure to the current account deficit and weakening the rupee.
'Rupee was somewhat overvalued'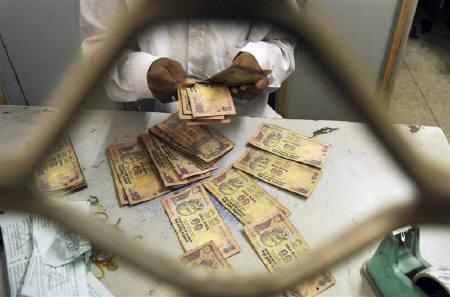 While markets are watching the rupee touch record lows, Paul Mackel, Head of Asia Currency Research-Global Research at HSBC, says the currency is not yet in a free fall.
ONCE AGAIN! US goes full blast against outsourcing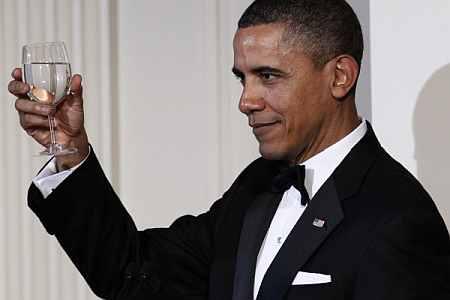 US President Barack Obama and Vice President Joe Biden on Wednesday went full blast against Republican presidential nominee Mitt Romney, accusing him of outsourcing American jobs to countries like India and China.
IMAGES: How Americans spend their days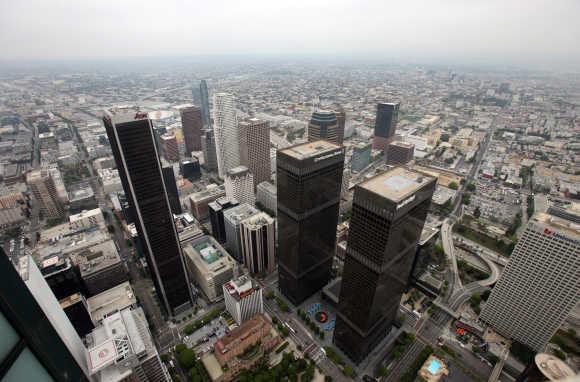 Sleeping accounts for more than a third of the average American's day.
Why flexible working hours are here to stay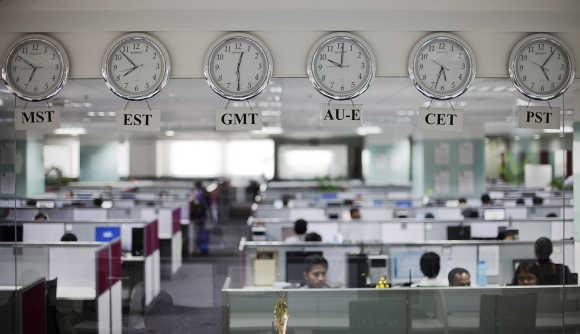 The research involving more than 1,000 employees from US, Britain, Germany, France and Ireland revealed that flexibility in office hours often results in employees working for more than 12 hours instead of the traditional eight hours.
June 26, 2012
Tough decisions taken in interest of people: FM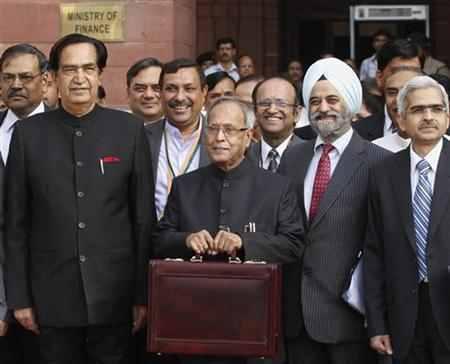 Pranab Mukherjee, who resigned as the Finance Minister on Tuesday to contest for the post of President as a Congress nominee, sought to justify some of his tough and contentious decisions saying that they were taken in the interest of people.
Bangalore Metro Phase-I by December 2013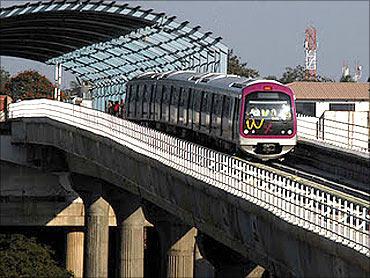 Karnataka Government on Tuesday said it was aiming to complete the Phase-I of the metro rail project in the city by December next year and has begun talks with Centre for taking up the second phase of the mass rapid transport system to ease traffic congestion in the IT capital.
Sentimental Pranab says goodbye to North Block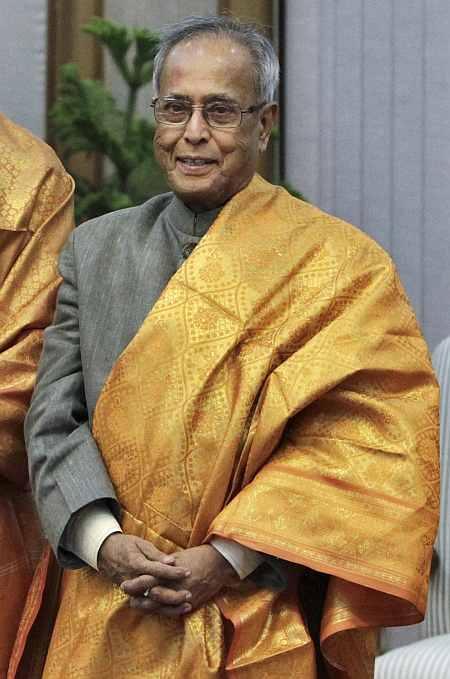 Before leaving to tender his resignation to Prime Minister Manmohan Singh, Mukherjee said, " I stand ready to embark on a new journey".
From FM to President: Pranab's successful innings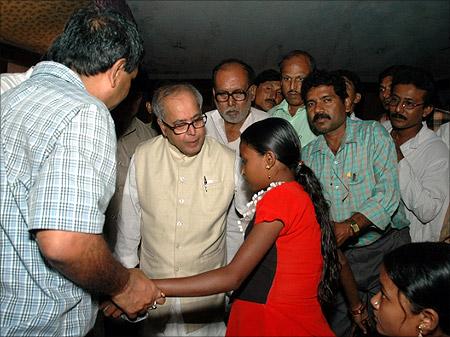 From starting off his career a teacher in West Bengal to joining politics and holding several ministerial positions, it has been an enviable journey for Pranab Mukherjee through the echelons of power.
QUIZ: How well do you know India's Finance Ministers?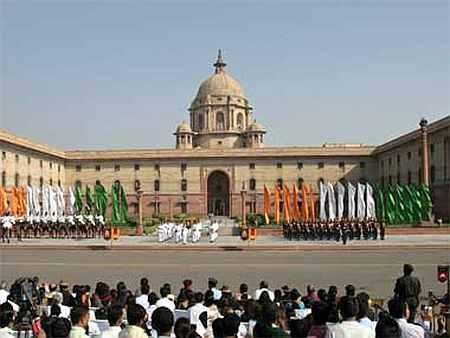 So, how well do you know the Finance Ministers of India, who have contributed towards India's story? Take this quiz to know a little more about India's Finance Ministers:
Luxury in Asia: What millionaires buy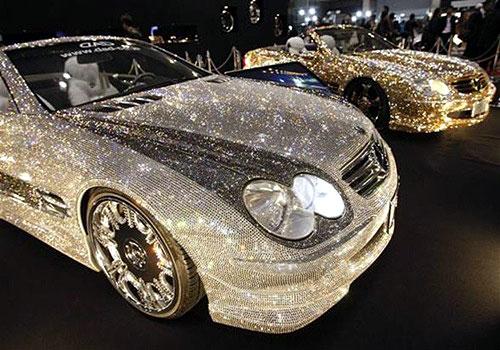 Asia now has more millionaires than North America.
Who will be India's next Finance Minister?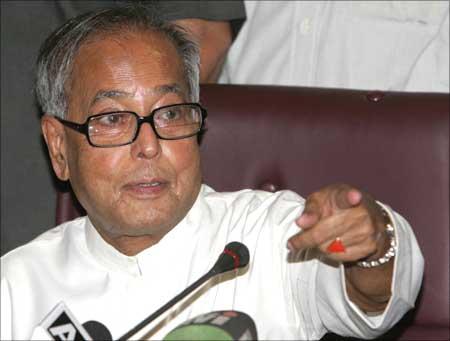 India's finance minister Pranab Mukherjee is all set to become the next President of the country.
IMAGES: How Ikea became largest furniture retailer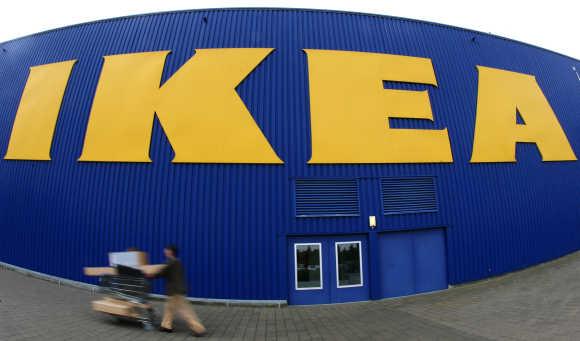 Ikea is a privately held, international home products company.
Busted: CCI brings 'cartelising' cement companies to heel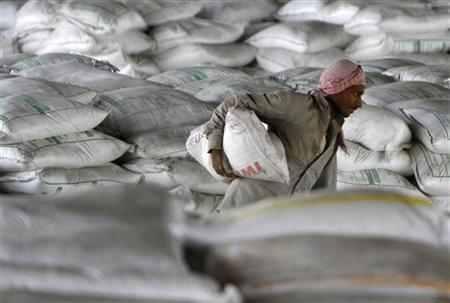 The CCI says that cement firms met regularly to fix prices, control market share and hold back supply.
And now, crippled Kingfisher sees flight of engineers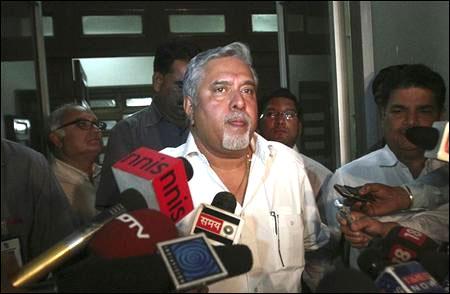 About 200 engineers reported sick in April protesting delay in salaries.
Sandberg 1st woman to join Facebook Board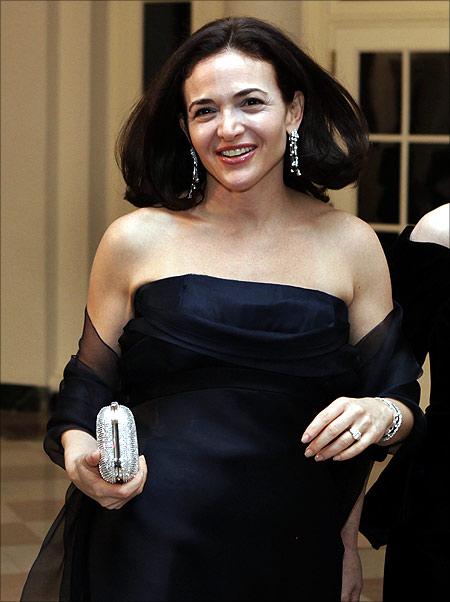 Facebook announced Harvard alumna Sandberg's promotion to the eight-member board on Monday.
Pranab's parting gift disappoints markets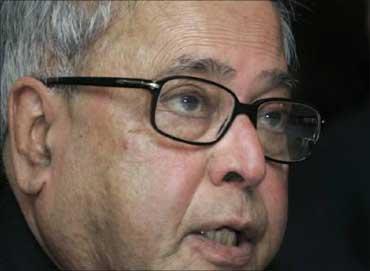 Hike in limit on foreign investment in govt bonds among measures to stem rupee slide.
How erratic monsoon spells trouble for Indian markets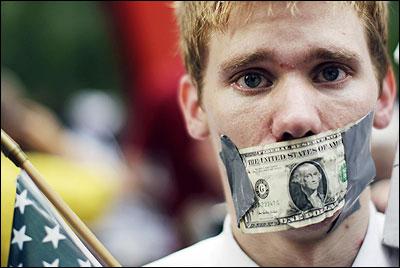 Musings on the world market trends.
IMAGES: Highest unemployment rates around the world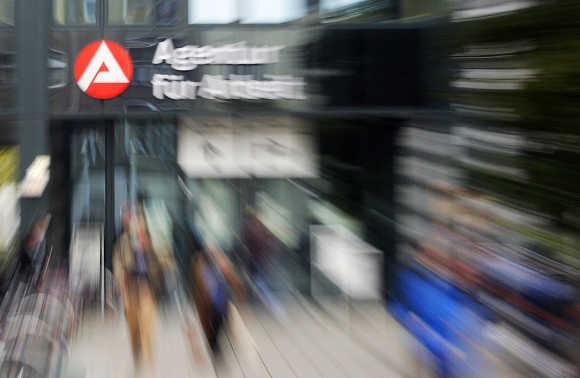 Unemployment rate is increasing all across the world due to the economic crisis and global uncertainty.
Drought: It's a fight for survival in Maharastra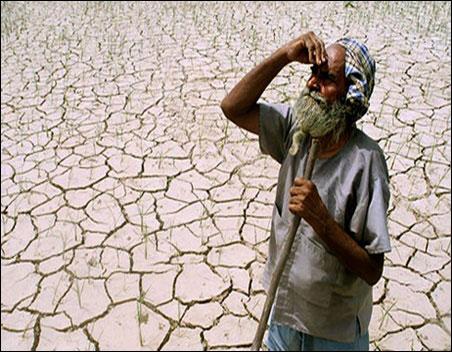 Drought returns to rugged south Maharashtra, and farmers are left to cope. <I></I> visits Jath <I>taluka</I>, where things look grim.
Stunning images: The rise of megacities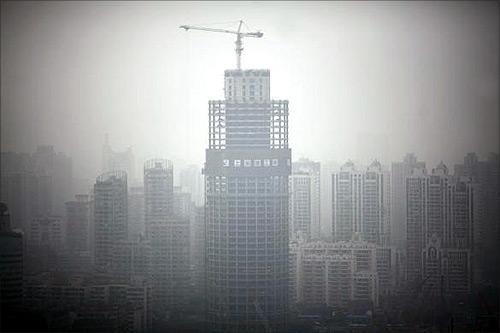 A megacity is a metropolitan area with a total population of over 10 million people.
IMAGES: 5 cars priced above Rs 10 lakh coming to India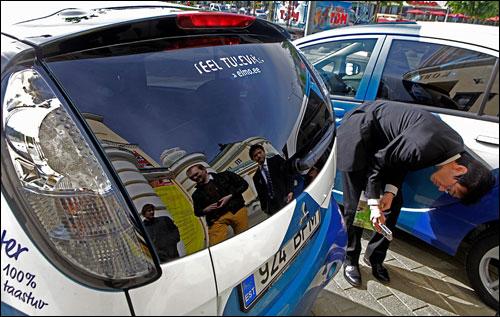 Despite the slowdown, year 2012 is also going to witness the launch of few of the most desirable premium cars in the price bracket of Rs 10-20 lakh.
June 25, 2012
Why Sanjay Gandhi forced SBI chairman to quit in 1976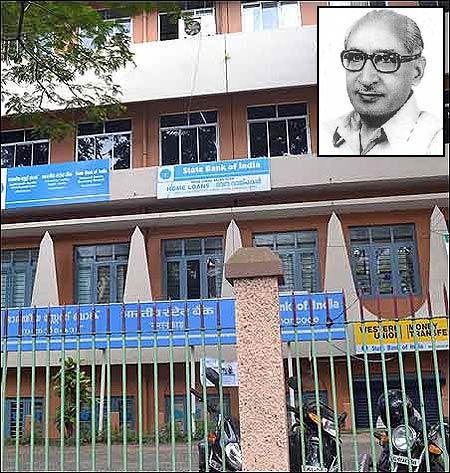 The vignette that deserves a wider audience relates to Talwar's ouster.
IMAGES: 25 countries that depend the most on tourism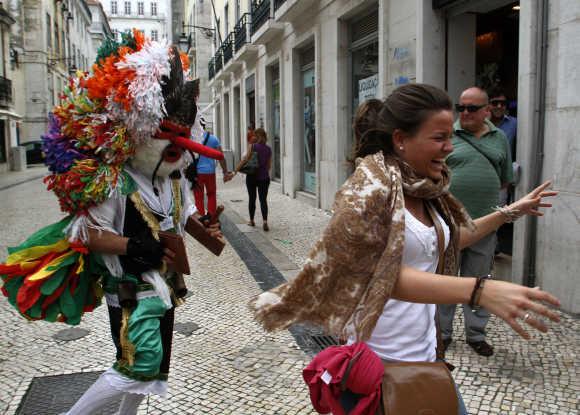 There are many countries that depend on tourism, but some depend more than others.
COLUMN: Degrowth: beyond Rio+20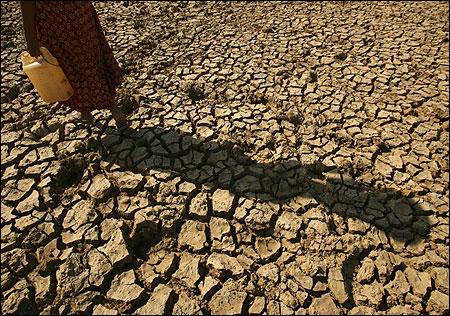 The transition towards a degrowth society also requires a reexamination of the idea of democracy.
Going the digital way: Gadgets for e-readers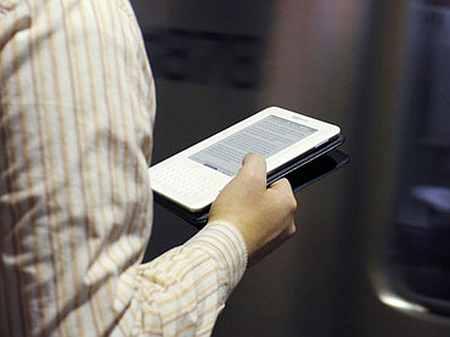 Among the e-book readers or e-readers, users have enough variety to choose from. E-readers are available in the traditional black-and-white, e-ink formats, seven-inch multi-media tablets and the colour tablets like the iPad.
On the ground, Singur remains disappointed, despairing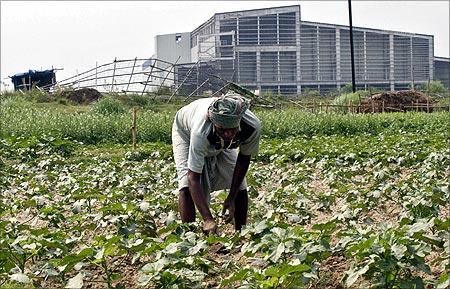 It is easy to spot the trappings of dejection along the now broken Singur roads, after the Calcutta High Court division bench judgment termed the Singur Act, a legislation introduced by the Mamata Banerjee government to recover some land leased to Tata Motors Ltd, as "void and unconstitutional".
Despite low GDP, Moody's upbeat about India's future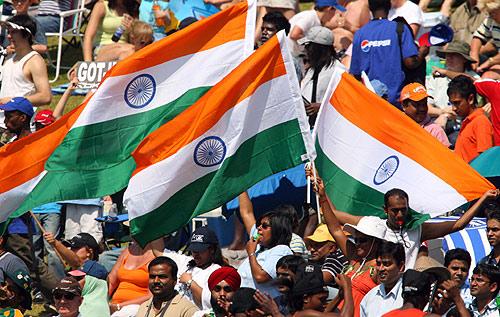 Although, Moody's expects that global and domestic factors, including potential shocks in agriculture, could keep India's growth below trend for the next few quarters.
How these Indian brands attained the cult status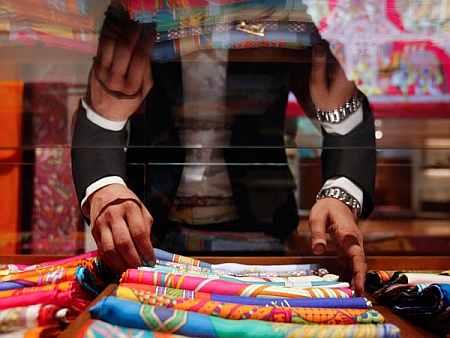 Indian market has stood testimony to mighty global brands that have not only confronted their greatest opponents in local brands, but more often than not, bitten the dust.
'The world is moving to online big time'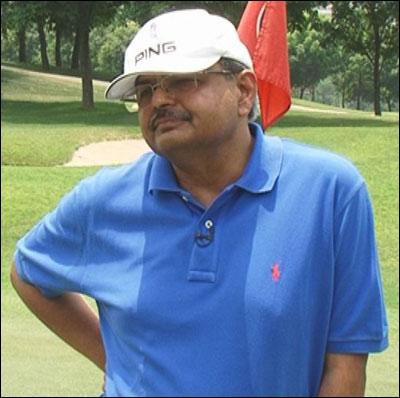 'Eventually many ecommerce businesses will be profitable and will do well. Nobody can say whether you have paid a huge price for a company but the future is indeed embedded there.'
How the Rupee slide will impact sectors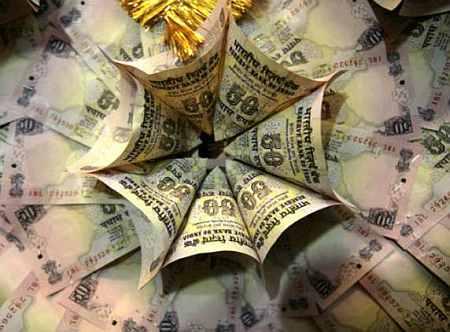 Though the first quarter of this financial year has nearly come to an end, analysts and research houses are still trying to figure out the exact impact of the rupee on companies.
Rupee fall: What the government, RBI plan to do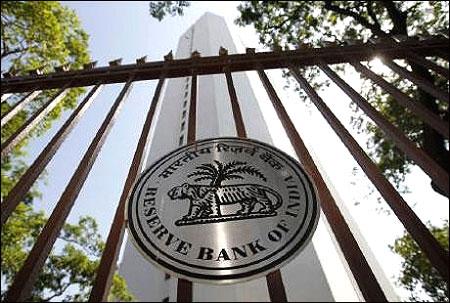 India Inc expects hike in FCNR (B) rates among on Sunday's measures to arrest rupee fall.
Singur verdict: A few positive things for Mamata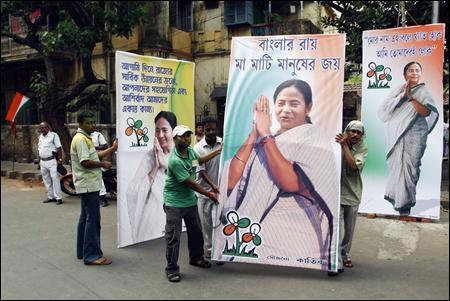 Implementation of the Act would have been very difficult for government.
IMAGES: The Rs13.60 lakh Jetta petrol is in India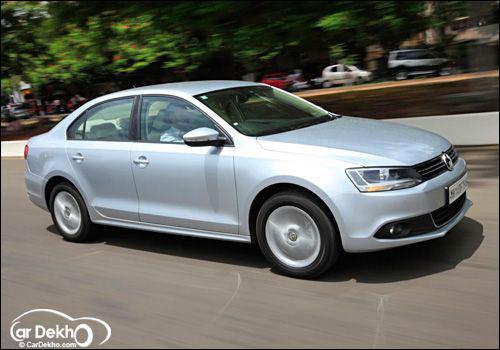 The VW cars are well known in the country's car market for having sturdy body structures, which are combined with powerful fuel efficient engines and abundant comfort and safety features.
June 22, 2012
Indian cities to house 85 crore people by 2050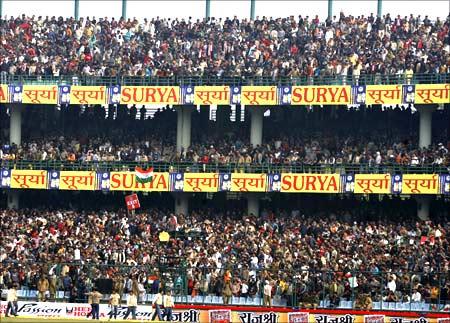 With growing urbanisation in India, nearly 85 crore people are estimated to live in cities across the country by 2050, a latest report by industry chamber CII and realty consultant Jones Lang LaSalle said.
Crude down, yet oil cos refuse to cut prices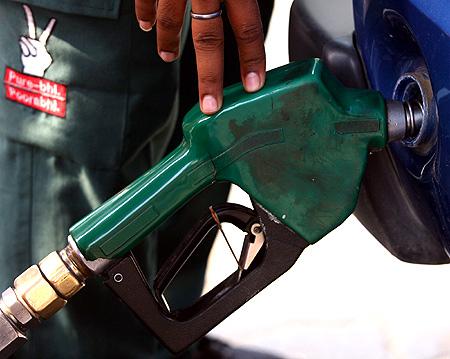 Rupee depreciating to an all-time low of Rs 57.30 to a US dollar has wiped away most of gains arising from oil dropping below $90 a barrel for the first time since December 2010.
IN PIX: 15 global banks that Moody's downgraded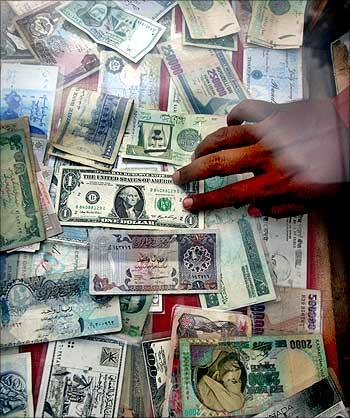 Some banks called the Moody's move backward looking, arbitrary and unwarranted.
Special: Can Unitech's recover from this crisis?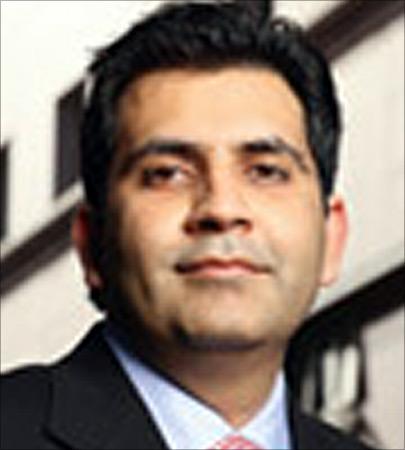 With dwindling profits, stalled projects, a real estate slump and a promoter just out of jail, Unitech has its hands full.
Tatas win Singur case, setback for Mamata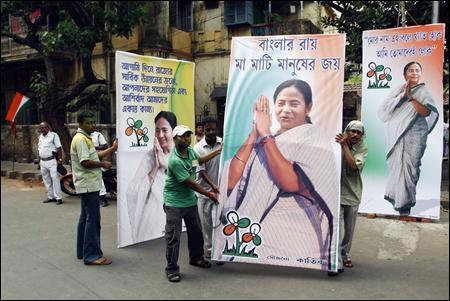 Giving its verdict on an appeal by Tata Motors Ltd, a division bench comprising Justices Pinaki Chandra Ghosh and Mrinal Kanti Chaudhury observed that the President's assent had not been taken for the Act and as such it was void and unconstitutional.
IMAGES: How did the richest Indians fare in 2011?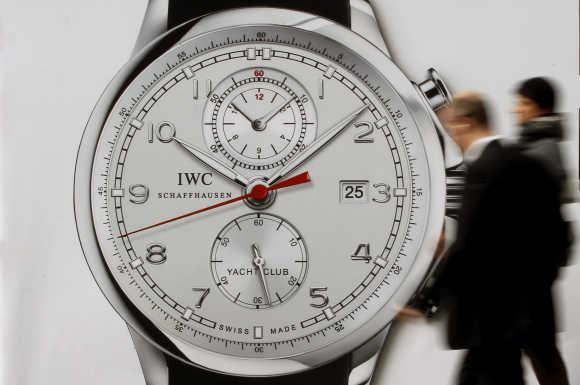 Overall financial wealth of high net worth individuals fell across all regions in 2011.
PHOTOS: Amazing hydroelectric plant in Germany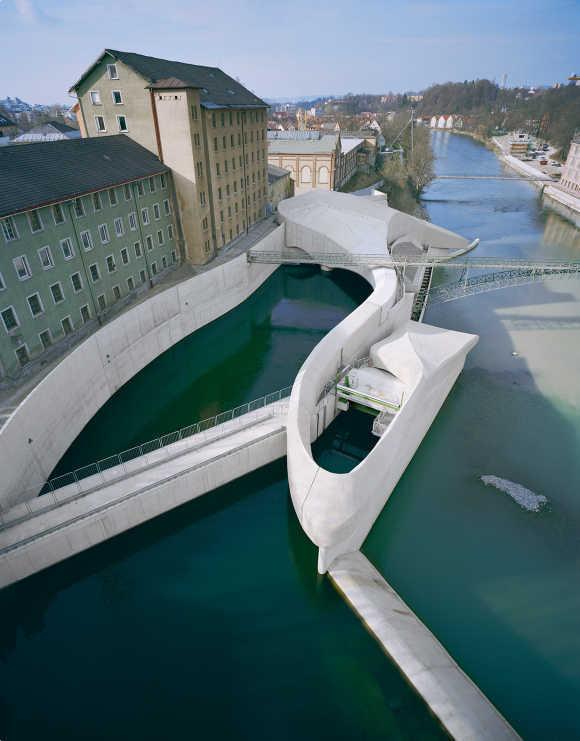 Local architectural office Becker Architecture has designed something from another world.
IMAGES: The top 5 hatchbacks in India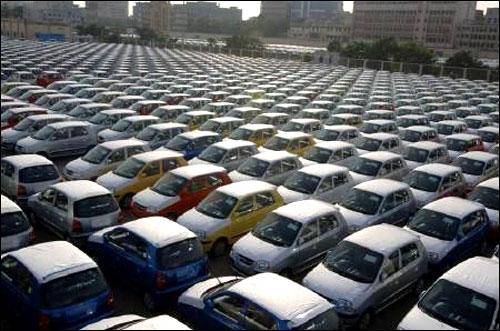 Hatchbacks in India are very appealing and easy on the pocket, which prompts majority of the middle class population to opt for them.
IMAGES: India among fastest-growing economies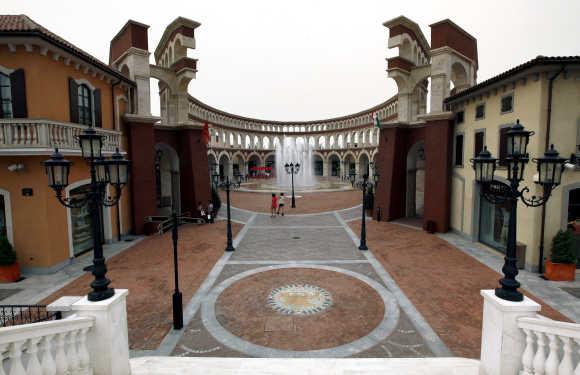 India will be among the fastest-growing countries in the world in the next two years.
IMAGES: How people struggle for a living in India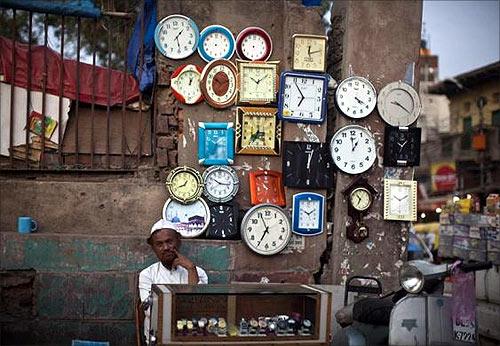 India's streets are bustling with small businesses.
PHOTOS: Budget hotels boom in Asia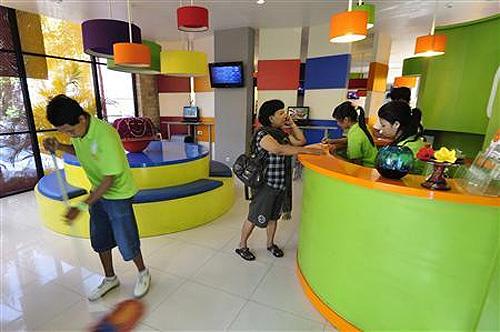 International hoteliers are betting big on budget hotels in Asia.
Microsoft's downfall: Steve Ballmer to be blamed?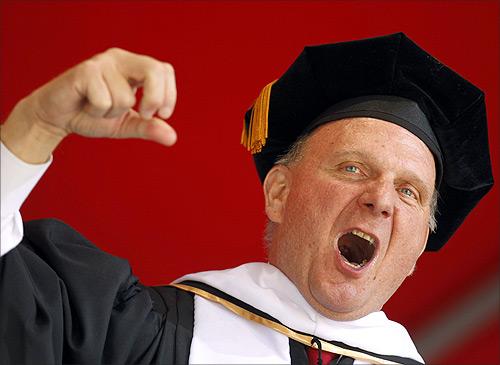 Steve Ballmer would be dead in the water without Windows and Office, which he inherited.
June 21, 2012
Retail investment: India 5th most attractive market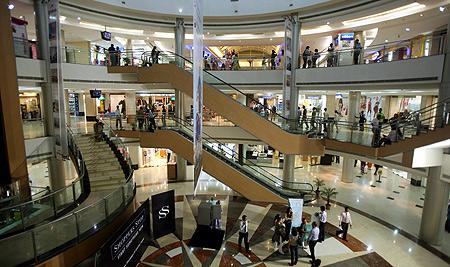 Even though its ranking slipped from the fourth spot in 2011, India has been placed ahead of the UAE, Saudi Arabia, Indonesia and Russia.
China has over 100 mn living below poverty line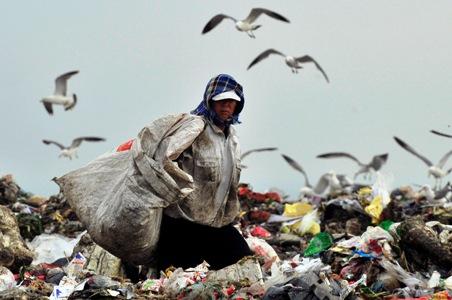 Addressing the conference, Chinese Premier Wen Jiabao said as a developing country, China may boast a fairly large economy, but its per capita income ranks around 90th in the world.
India 'condemning' millions to stay poor: L N Mittal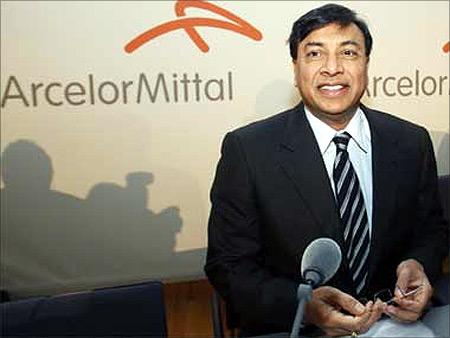 Joining the likes of N R Narayana Murthy and Azim Premji to blame the Indian government for policy inaction, UK-based NRI billionaire L N Mittal said the country is potentially condemning millions to remain in poverty by not helping industrialisation.
Bangalore - India's LEADING real estate market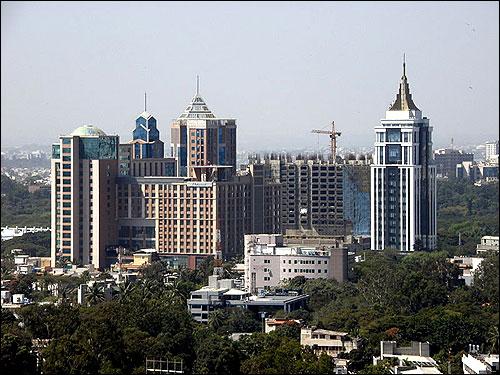 Good range of properties, stable prices, makes the city perform better than peers.
IMAGES: India's love affair with mangoes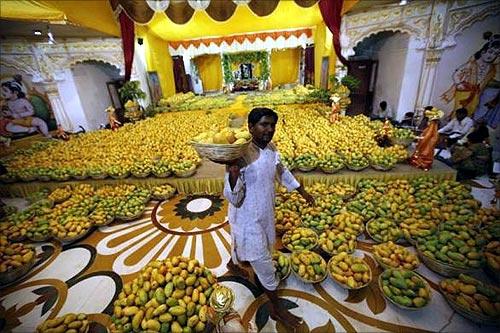 India's mango production is estimated to have been stable at 1.5 million tonnes for last few years.
IMAGES: 8 regions that have most oil and gas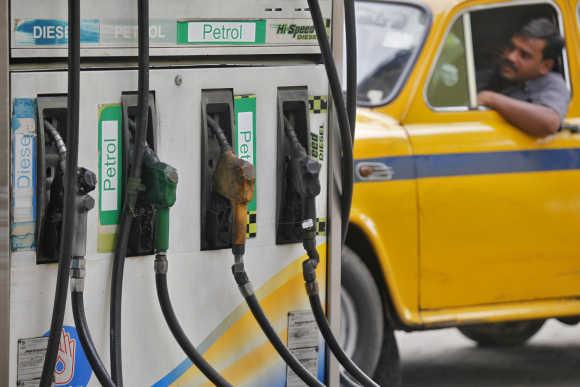 About 75 per cent of the resources are in four principal regions.
RIM launches Blackberry Porsche at Rs 1.39 lakh!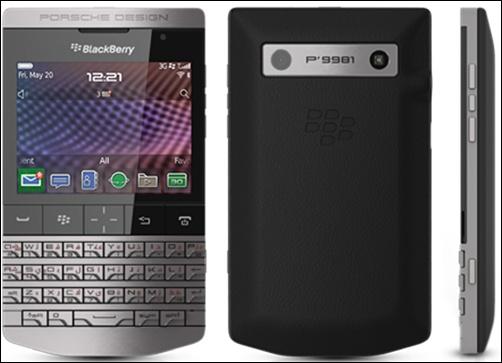 Blackberry-maker Research In Motion, which is facing troubles in global markets, said it will top industry growth this year in India.
IMAGES: Tata's electric car to cost less than $20,000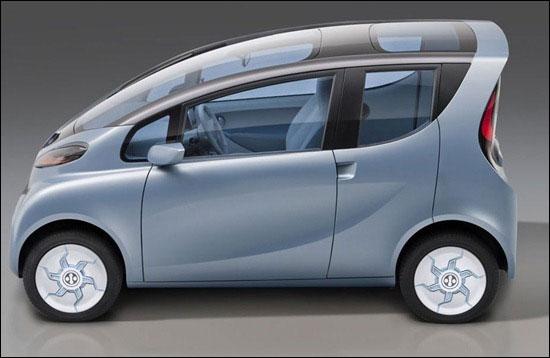 Tata Technologies completed its first feasibility study of the electric vehicle using Dassault Systems' 3DEXPERIENCE Platform.
Foreign vacation gets the blues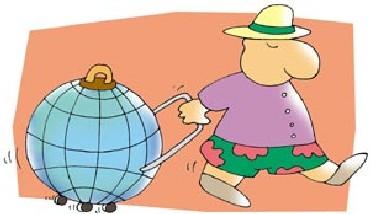 Outbound travel falls 10 per #162 reasons vary from economic downturn, rupee and a rise in air fare.
Historic PHOTOS of Dubai International Airport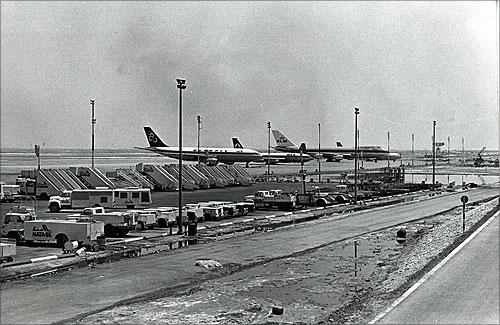 Dubai International Airport is a major aviation hub in the Middle East, spread over an area of 7,200 acres.
June 20, 2012
Govt to exempt 14 more services from tax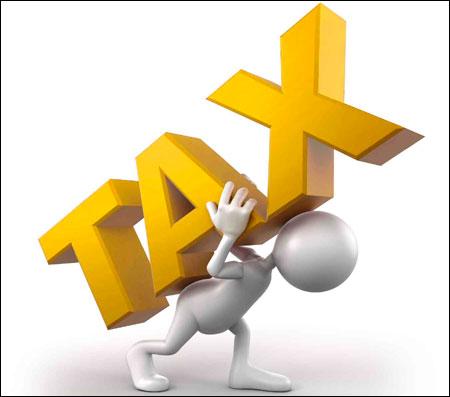 With the inclusion of 14 items, the total number of services in the negative list will go up to 38.
All nations must focus on growth: Manmohan Singh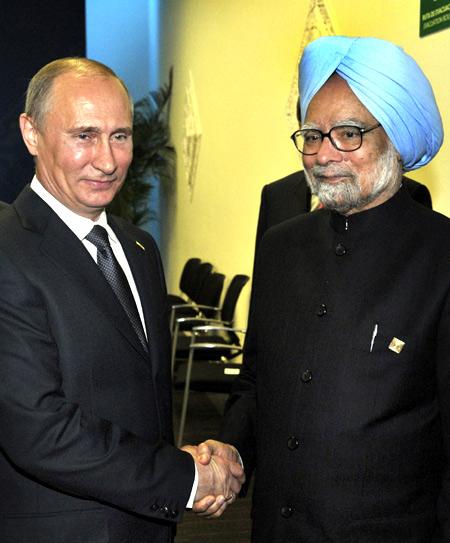 Stating that the G-20 Summit took place in very difficult circumstances, Prime Minister Manmohan Singh said, "Faltering growth in most countries was overshadowed by the threat of uncertainty in the Eurozone arising from a combination of excessive sovereign debt combined with banking weakness."
Motorola launches two Razr smartphones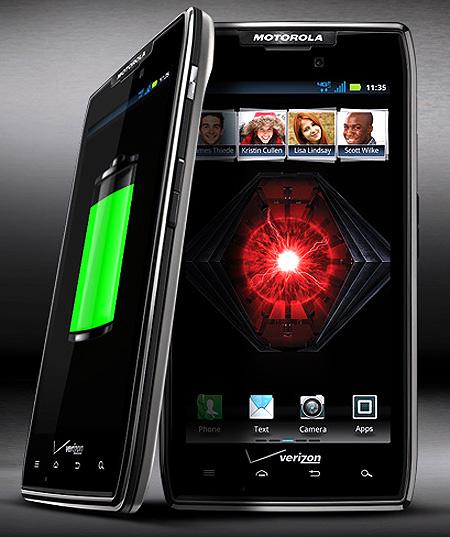 In India, Razr Maxx will be available in select cities at select retail stores starting June 21 for a recommended retail price of Rs 31,590.
Fitch lowers rating outlook of 3 Indian banks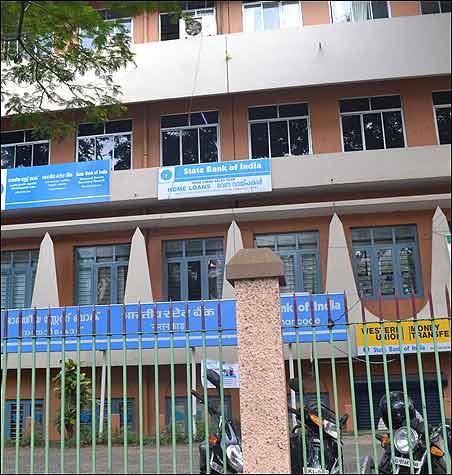 Global agency Fitch on Wednesday cut credit rating outlook to negative from stable of 11 financial entities, including State Bank of India, ICICI Bank, Punjab National Bank and Axis Bank.
Murthy's 2nd innings a big success as well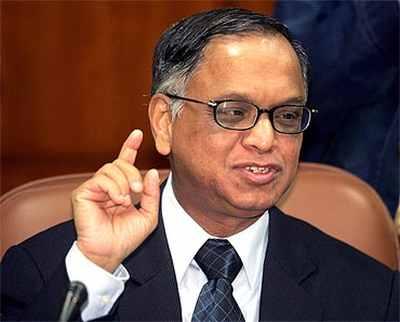 The Rs 600-crore (Rs 6-billion) fund wants to become a global-style limited-partnership investor. It was a venture capital fund formed after much thought and attention to detail, like almost all the moves.
Sinking story: Why Air India's nightmare continues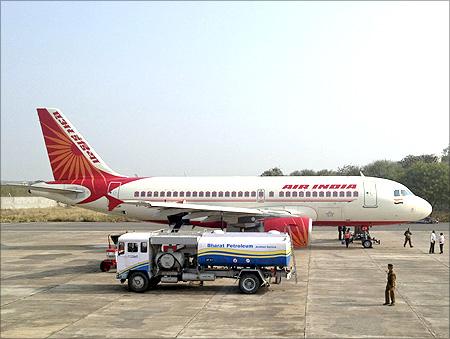 . Therefore, it is now the government's urgent responsibility to end the impasse, restore confidence in the airline and its staff and allow it to continue with its recovery before it manages to sink it, once again.
IMAGES: Indians among top buyers of homes in US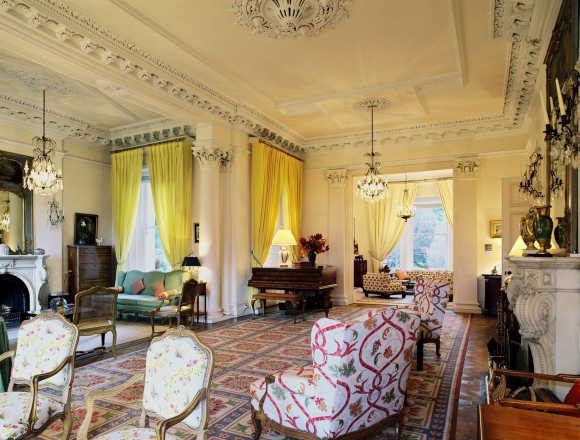 While all real estate is local, not all property buyers are.
TCS gives Rs 5-cr farewell gift to Tata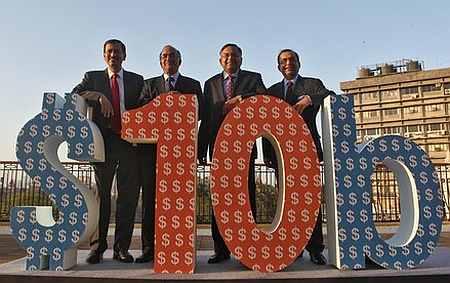 The TCS board approved a special compensation of Rs 5 crore (Rs 50 million) over and above the Rs 3-crore (Rs 30-million) commission due to him for the last financial year.
Big pay rise for Indian private bank CEOs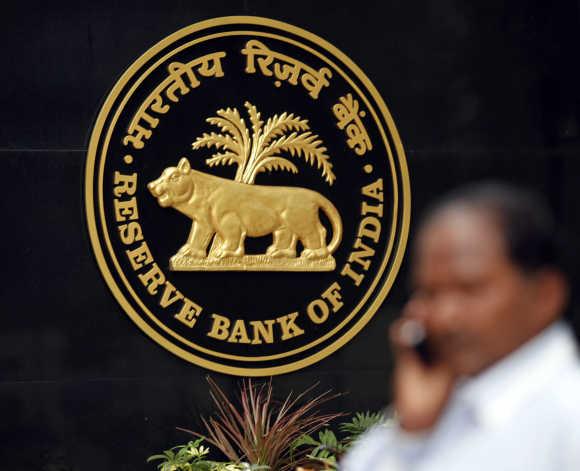 RBI released guidelines on compensation of CEOs of foreign and private banks.
Q1 advance tax figures signal corporate gloom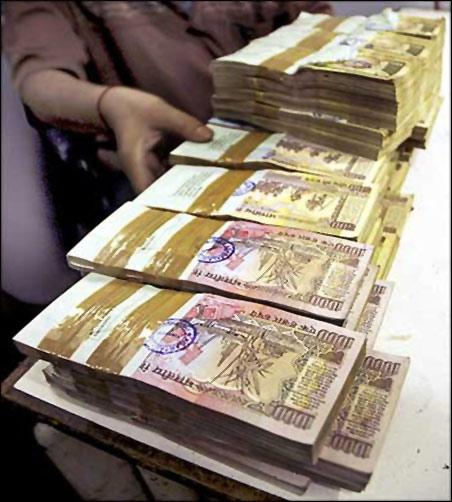 Growth in Apr-Jun collections falls to 4.9% from 19%.
COLUMN: Why economic reforms face political hurdles?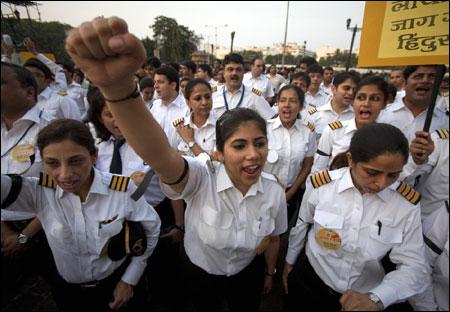 Indian governments enjoy brief periods of autonomy before politics take over.
IMAGES: Tata Safari Storme to be launched soon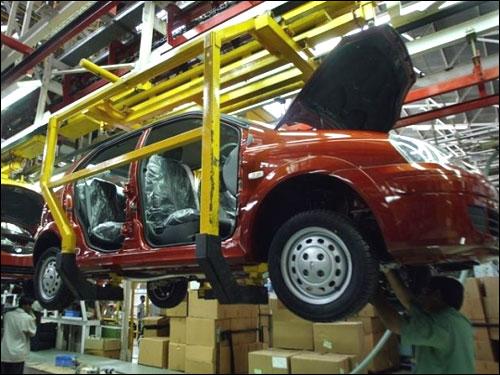 This new version was first showcased in the 2012 Automobile Expo, which was held in the country's capital, New Delhi earlier this year.
IMAGES: Jobs, pay and skills for 3.5 bn people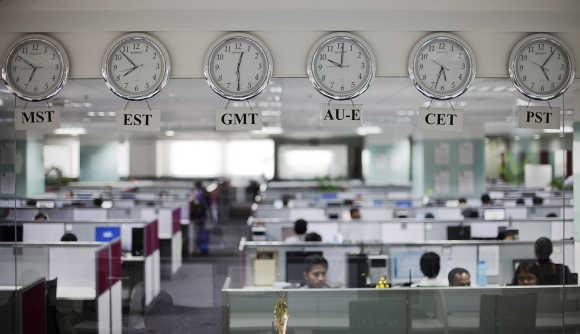 Over the past three decades, a global labour market started taking shape.
IMAGES: The stunning Peugeot 301 may soon be in India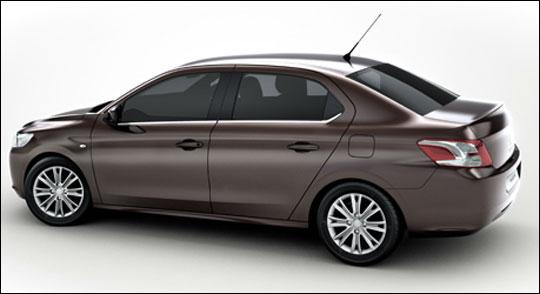 This new sedan that Peugeot has planned for developing markets, called the 301, takes a leaf right out the 309's book.
June 19, 2012
India Inc takes the innovative route to cost-cutting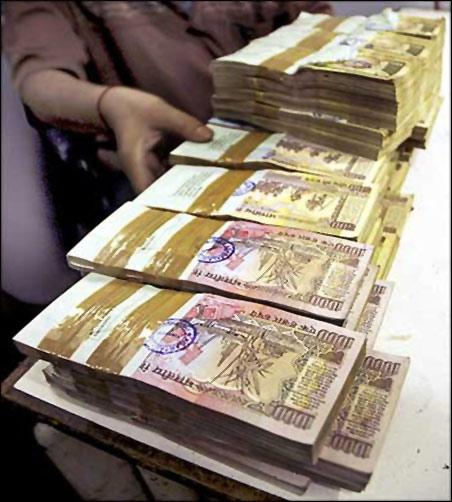 Austerity, and not necessity, appears to be the mother of invention these days with the economic slowdown forcing companies to explore new ways of doing businesses.
PHOTOS: Tesla cars are simply beautiful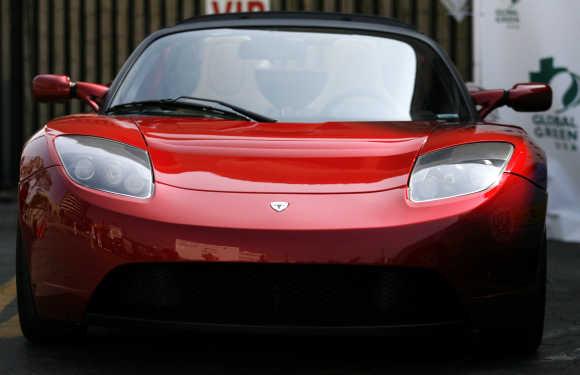 Tesla Motors is a Silicon Valley-based company.
Is ArcelorMittal winning or losing ground in China?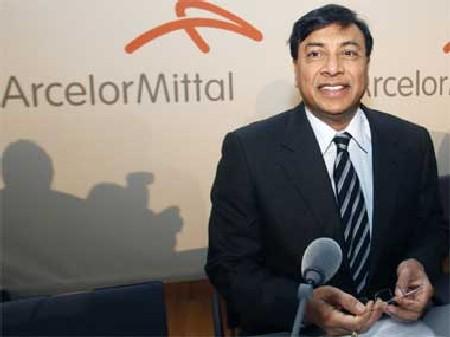 At the zenith of his success in capacity consolidation marked by acquisition of Arcelor in June 2006, and, in the process creating a steel behemoth of over 100 million tonnes (MT) capacity, Lakshmi Mittal, credited with spotting opportunities ahead of his peers, used to say that his squaring the circle would be complete with his setting foot in China and India.
Airlines to cut highest level domestic fares by 20%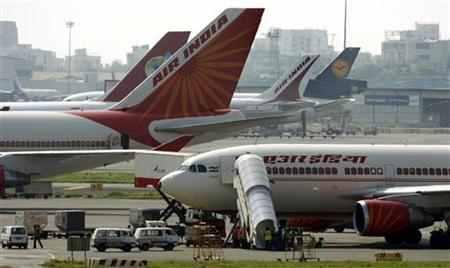 All scheduled domestic carriers are mandated to upload their minimum and maximum domestic fares for all routes on their websites every month.
IMAGES: Microsoft unveils Surface to rival iPad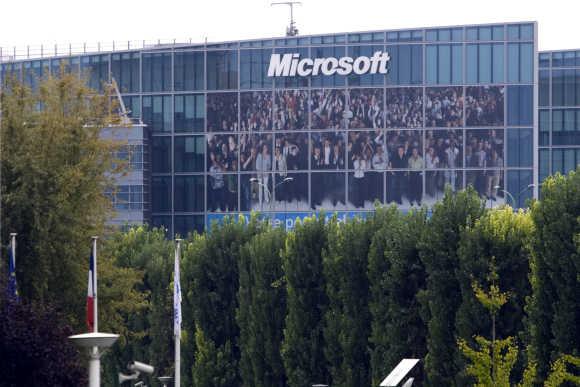 Microsoft has launched its own tablet called Surface.
Global economic situation is deeply worrying: PM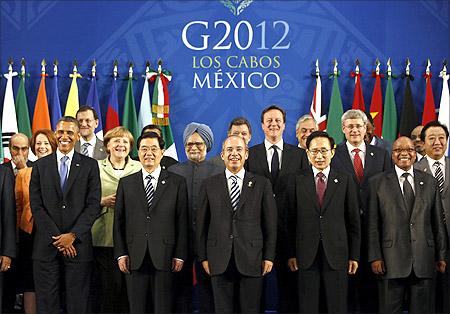 The economic recovery is faltering and even the fast growing emerging markets are slowing down, says Prime Minister Manmohan Singh.
QUIZ: Can you identify these business leaders?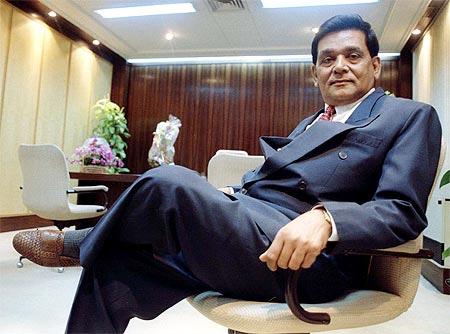 Some are innovators, some have inherited their family business and some are at the helm of big corporate houses. They are all successful in their own stride. Can you identify these business leaders? Take this quiz to find out
India's airlines: Meet the winners and losers!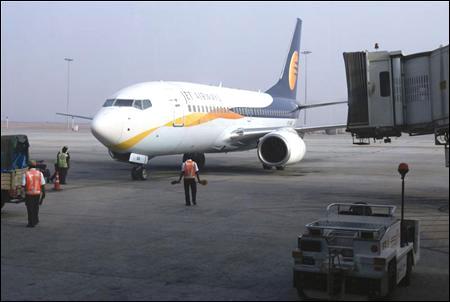 India's domestic air traffic rose during to 258.07 lakh from January to May 2012 as against 244.98 lakh during the corresponding period of previous year, registering a growth of 5.34 per cent.
IMAGES: India to be among top wealth markets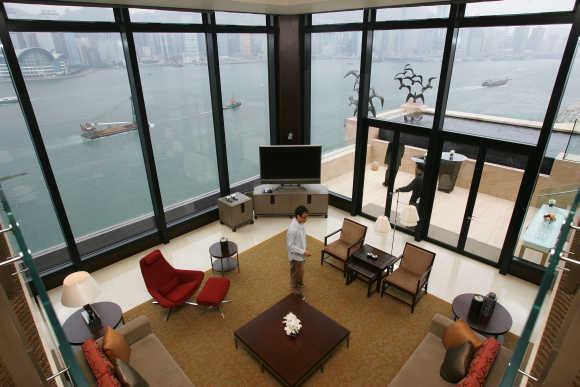 India is set to occupy a major position in the top 10 wealth markets in 2012, says Datamonitor.
Apple takes these products heads on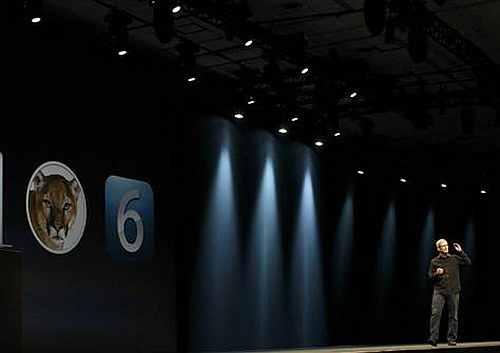 Every year, Apple developers get together at the company's Worldwide Developers Conference (WWDC), held in San Francisco. The event focuses on Apple's successes and what products developers should be getting excited about in the future.
June 18, 2012
Oil cos put off petrol price cut due to weak rupee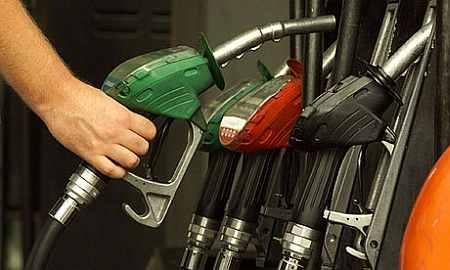 State-owned oil firms have decided to "wait-and-watch" the international scenario and the rupee-dollar rate before deciding to cut petrol prices.
'Liberalisation has to come into the real estate industry'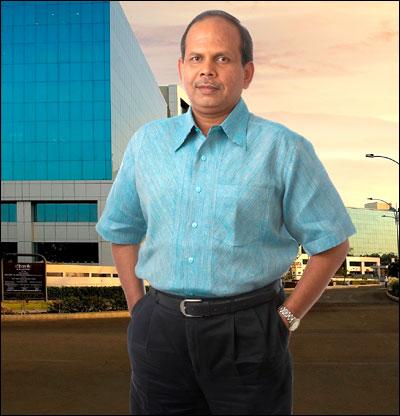 Nanded City developed by the Magarpatta Town Development Corporation, is a Rs 6,000 crore project spanning a whopping 700 acres.
Internet content censorship from India up 49%: Google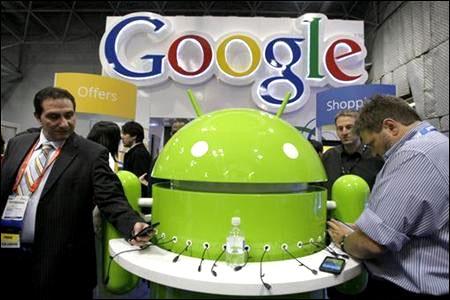 The Internet giant said political comments were a prime target as the number of requests for the company to remove content from the reach of Internet users jumped manifold.
New to photography? Great tips for an amateur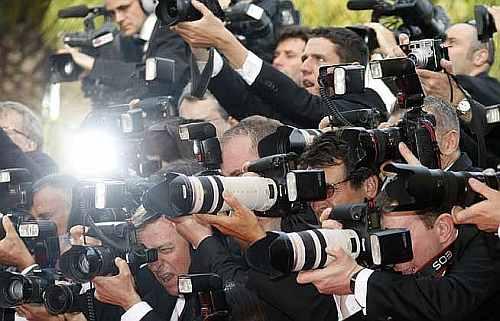 If photography is your passion and you like to see the world through the lense, the camera is the ultimate device you would like to possess. Here are a few things an amateur should know.
PIX: Discover the new Disneyland California Adventure Park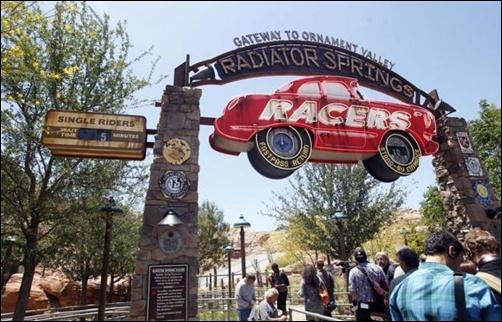 Walt Disney Company has unveiled a revamped Disneyland California Adventure Park spending a whopping $1.1 billion.
IMAGES: These are the BEST buildings in the world!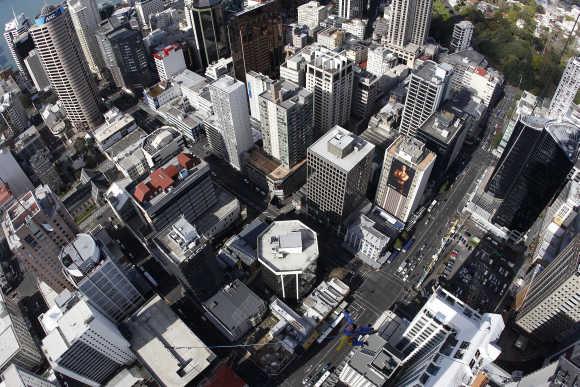 Dramatic towers in Canada, Qatar, Australia and Italy have been named the best tall buildings in the world.
Why is Volkswagen introducing a petrol version of the Jetta

Petrol prices are on the up and up while petrol car sales are going down and down. So what makes Volkswagen think that the market is in need of a petrol-powered Jetta?
PHOTOS: Hotel built on boats in New York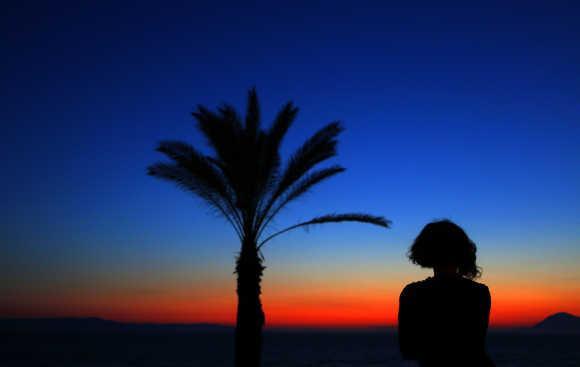 A hotel in New York is built on boats.
Is it yours? Rs 1,200 crore unclaimed deposits in banks!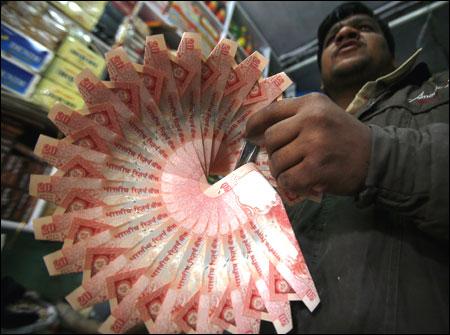 It is not impossible to claim a 10-15-year-old deposit, but the process can be cumbersome and time taking.
Why delay in filing returns can be taxing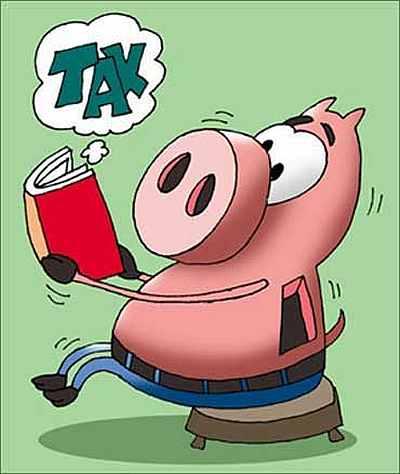 July is the season for filing your tax returns for the previous year. While most tax payers would be engaged in filing their annual tax declarations to their company for the current year, let us not forget about the last duty due for the previous year.
COLUMN: What is Mamata Banerjee's real problem?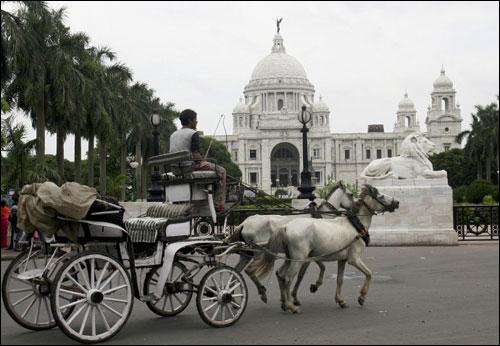 The single factor that can help West Bengal to tackle its debt crisis is private investment.
Can India's healthcare sector paint a happy picture?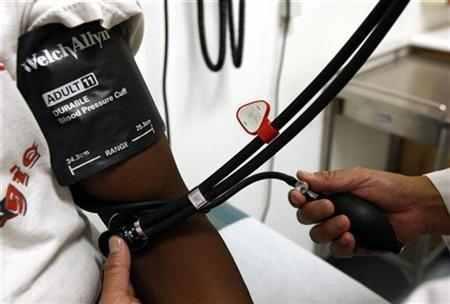 As a formidable global economic power, accessible quality healthcare can be a key competitive strength for India.
No change in home, auto loan rates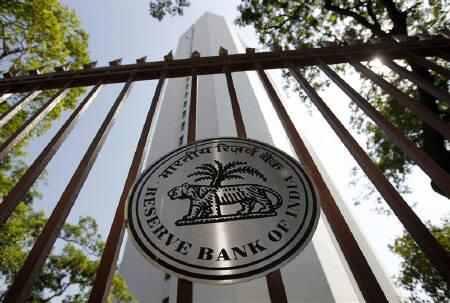 The Reserve Bank of India has kept all key interest rates unchanged in its mid-term credit policy review announced on Monday.
IMAGES: The Rs 34.62 lakh Mercedes C Class AMG is here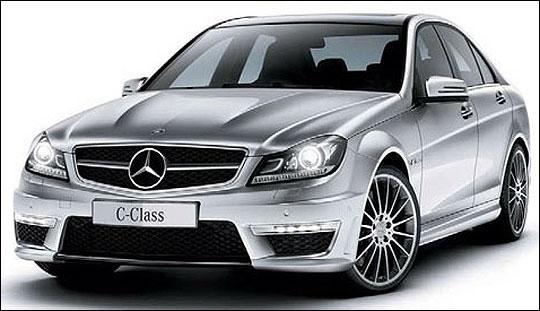 This new limited edition Mercedes Benz C Class AMG luxury sedan will be on sale with immediate effect.
How Jet Airways has managed to retain its top position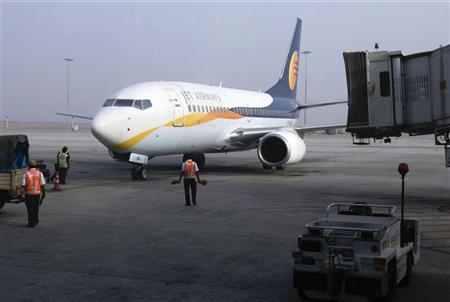 Aircraft reconfiguration and Kingfisher's slide help the airline consolidate its top spot, but widening losses and IndiGo's rapid rise are big concerns.
62% Indian employees report sick to chill out at home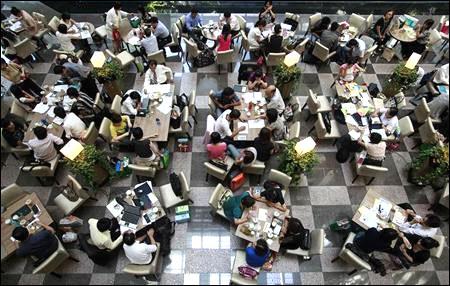 In India staying home and watching TV was the top choice followed by meeting up with friends and relatives.
IMAGES: Best and worst airlines in America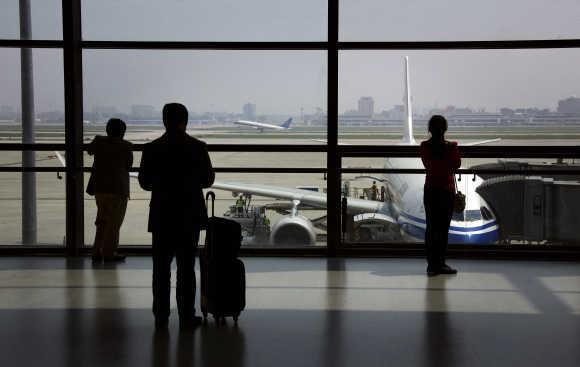 There are some airlines that are winning praise from customers.
TIPS: How to save car fuel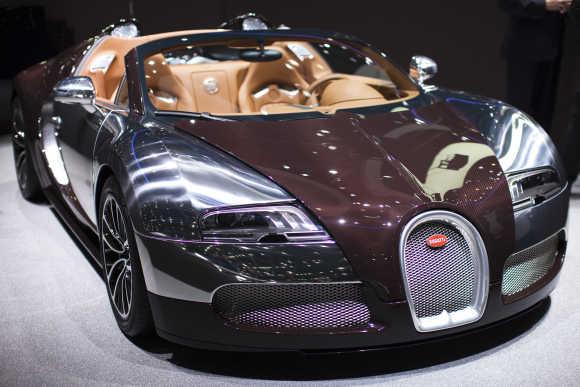 These tips have helped many car owners over the years.
June 15, 2012
Jet Airways to WITHDRAW JFK flights from Sep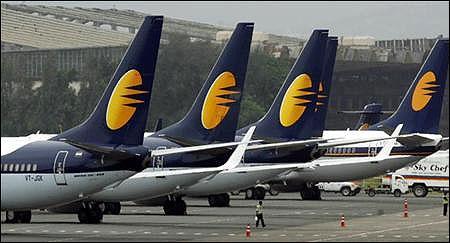 It will continue to operate to Newark International Airport.
HSBC lowers India's growth forecast to 6.2%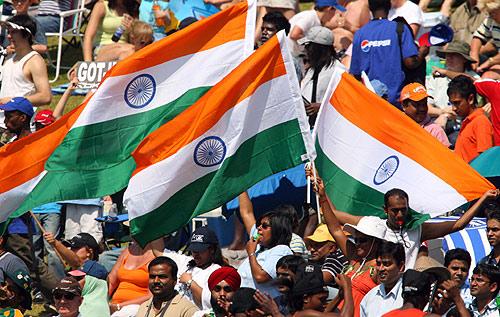 HSBC's downward revision is in line with similar kind of revisions by a host of other think-tanks, research houses, investment banks and other agencies like the UN, Morgan Stanley, Goldman Sachs, Merrill Lynch, Stanchart and Citi.
RECORD! Gold hits fresh high at Rs 30,570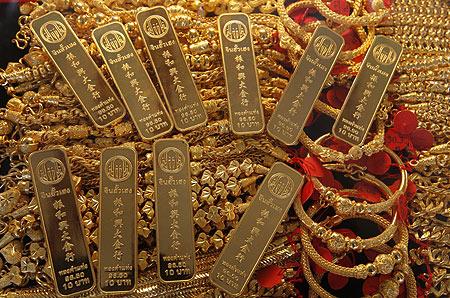 Gold climbed for a sixth straight session by adding Rs 20 to hit an all-time high of Rs 30,570 per 10 grams.
India story intact: Kochhar, Kamath differ with doomsayers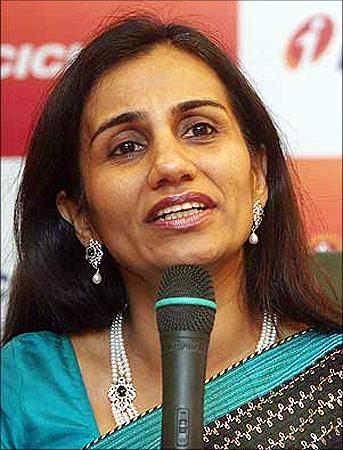 Amid a growing number of industry leaders expressing anguish over policy paralysis, top banker Chanda Kochhar has said that people are talking more about challenges while taking the positives for granted.
IMAGES: Inflation rates around the world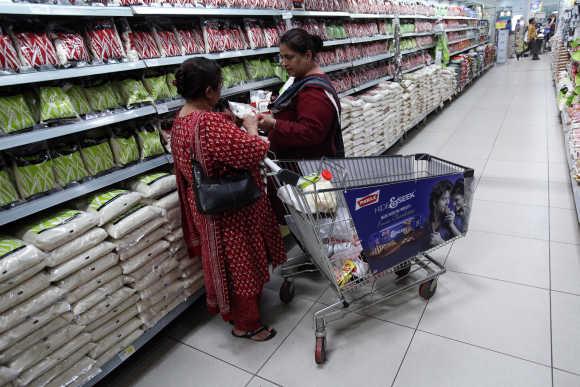 Inflation is a rise in the general level of prices of goods and services in an economy.
'India needs to retrain 285 million working individuals'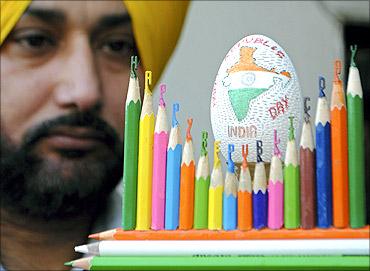 Of these, 150 million have not even completed primary education. Providing job-relevant vocational skills to these workers is a unique challenge that India faces, said the report.Vocational education from the secondary school level should be pursued, and efforts should be made to retrain 285 million adult workers with just primary schooling or less, according to Anu Madgavkar, senior fellow, McKinsey Global Institute.
How to rebuild India's economic story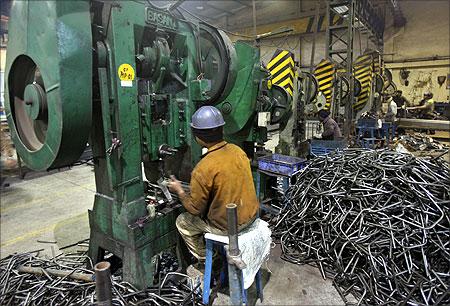 The big domestic economic challenge today is the slowdown in growth and infrastructure investments.
Watch out! Rival companies are spying on you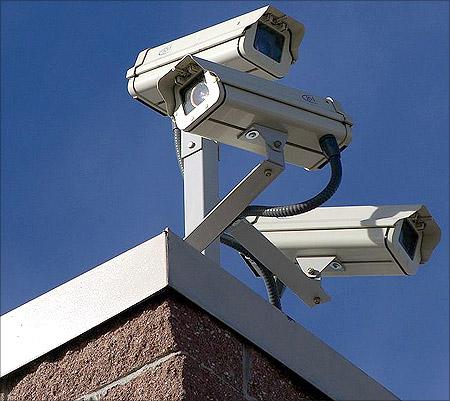 In order to gain advantage over their competitors, companies across various sectors engage in "espionage" like "bugging offices of their rivals by planting a mole", says a survey by industry body Assocham.
Jaguar Land Rover shifts into a higher gear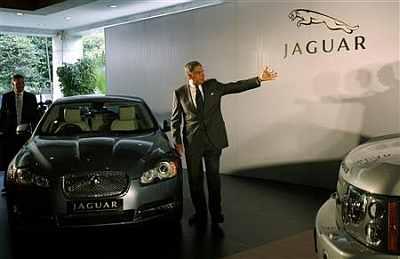 While analysts reacted negatively to a drop in the operating margin, JLR has demonstrated a strong global growth.
Big crisis: 50% below normal rains in India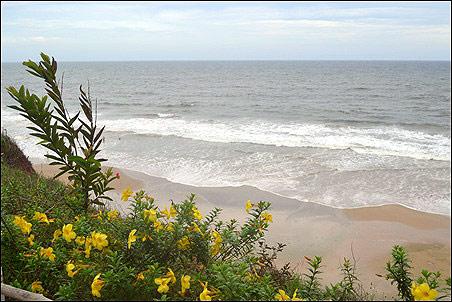 As the southwest monsoon moves slowly across the southern peninsula, the India Meteorological Department (IMD) in its latest report said the overall rainfall during the second week of the four-month season was almost 50 per cent less than normal.
Car makers are looking at new ways to attract customers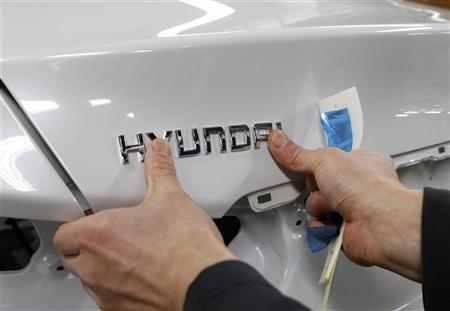 With sales sagging despite discounts, car makers are now looking at value-added services to attract customers.
IMAGES: These ten cars under Rs 10 lakh soon in India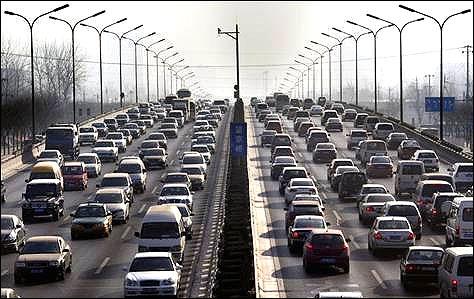 Let's take a sneak peak into these cars.
Haunting IMAGES of child labour around the world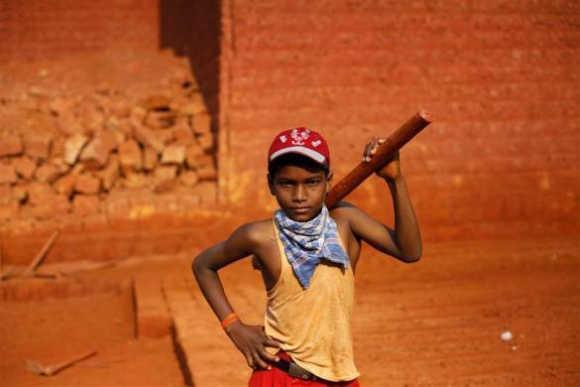 Child labour refers to the employment of children at regular and sustained labour.
IMAGES: Italian village meets China!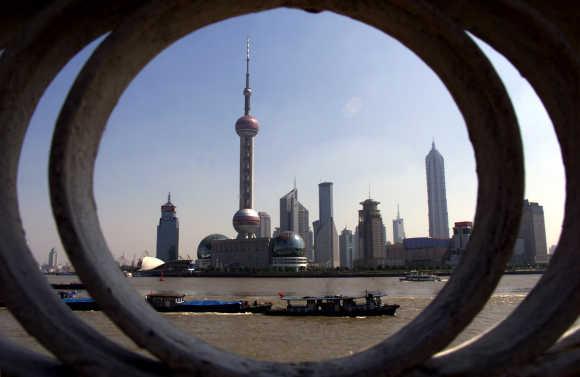 China has constructed a copy of an Italian city called Florentia Village.
Amazing PHOTOS of a solar-powered aircraft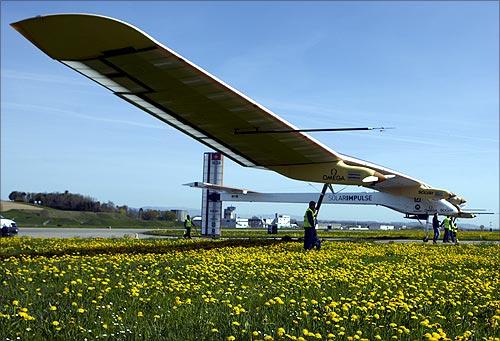 Solar Impulse's solar-powered HB-SIA prototype airplane has successfully completed the world's first intercontinental flight.
These sectors see dramatic growth in India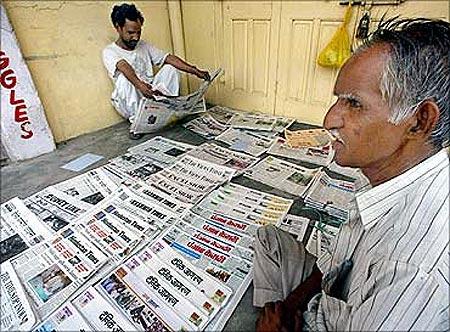 The print media industry is on a roll, if Index of Industrial Production (IIP) data is to be believed without a pinch of salt.
Victims of urbanisation: India, Indonesia and China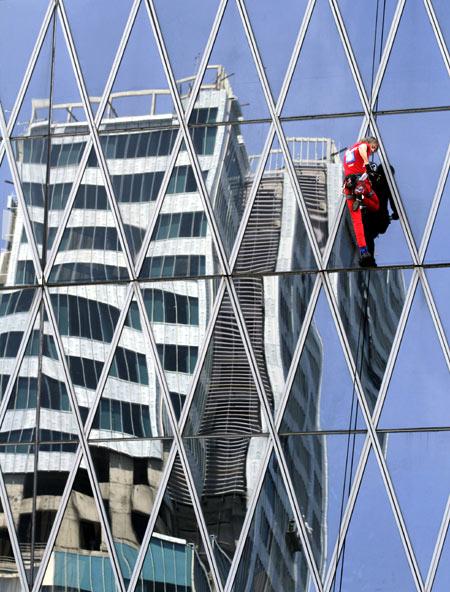 The island city of Indonesia serves as a grim reminder of the urban squalor that awaits most Asian cities.
June 14, 2012
At 50, witty 'Amul' girl captured in book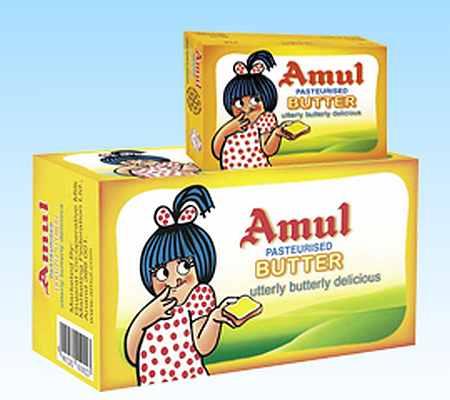 The likes of megastar Amitabh Bachchan, cricketers Sunil Gavaskar and Rahul Dravid, veteran filmmaker Shyam Benegal, novelist Shobhaa De among other prominent public figures have chronicled the story of the 'little girl in polka dots' in a book now.
Indian economy is in stagflation: Moody's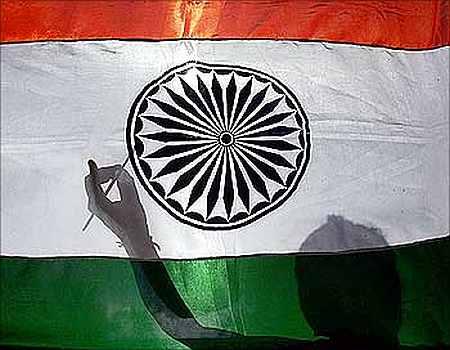 Amid wholesale price-based inflation ticking up to 7.5 per cent year-on-year in May due to supply-side factors, the agency said it will cause further "headaches" at the RBI.
Mining in India is out of control, claims report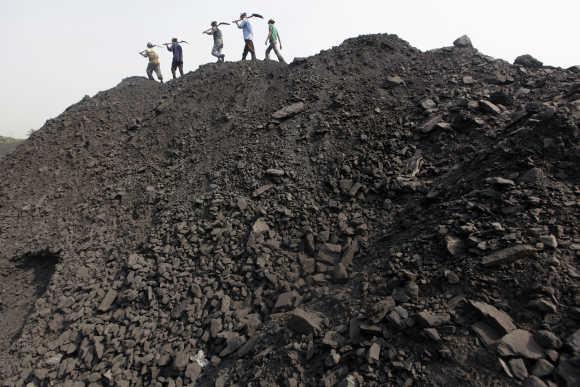 Report by the Human Rights Watch running into 70 pages shows that mining in India is out of control.
IN PIX: Gold climbs to all-time high of Rs 30,550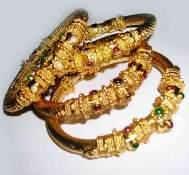 The yellow metal had gained Rs 920 in previous four trading sessions.
Nokia to cut 10,000 jobs; shut units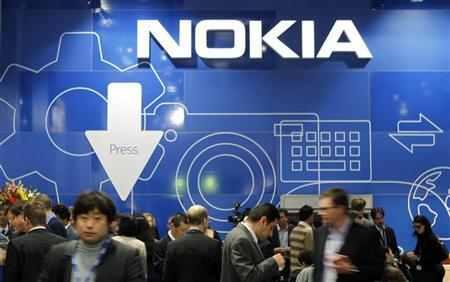 "Nokia plans to reduce up to 10,000 positions globally by the end of 2013. Nokia is beginning the process of engaging with employee representatives in accordance with country-specific legal requirements," it said in a statement.
How you can fuel your car's efficiency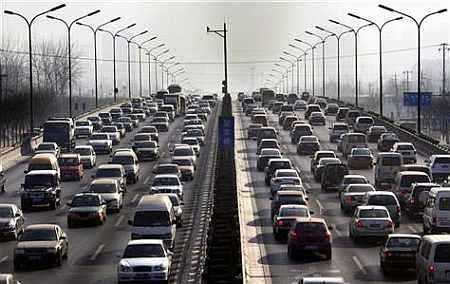 Experts cite several points which can help cut fuel costs. For instance, sudden acceleration and hard braking should be used rarely, since they can increase consumption by at least 40 per cent.
How e-commerce is reinventing itself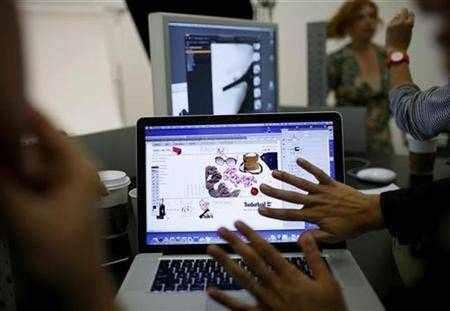 The experience of 99labels, a fashion e-retailing site controlled by InfoEdge -- the same company that owns India's largest job search site, Naukri.com -- is key to understanding big changes sweeping the e-commerce sector.
IMAGES: Rise and fall in oil production and demand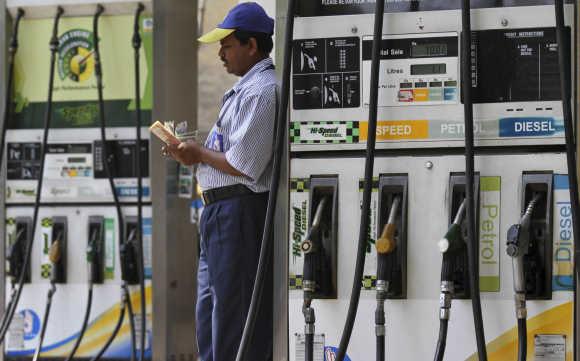 It was a 'turbulent year' for global oil markets.
Financial literacy: World's top 20 nations, India lags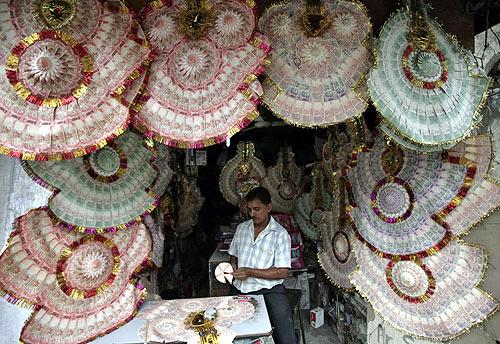 Indians are among the least financially literate people across the globe with youngsters and women struggling most with their finance knowledge due to lack of discussions within the families on money management issues.
SHOCKER! Inflation rises to 7.55% in May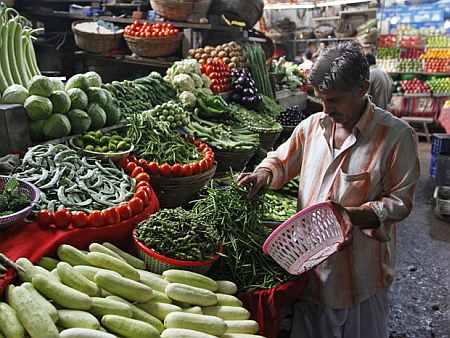 Overall food inflation rose to 10.74 per cent in May, from 10.49 per cent in the previous month. Food articles have 14.3 per cent share in the WPI basket.
Why politicians love low-skilled jobs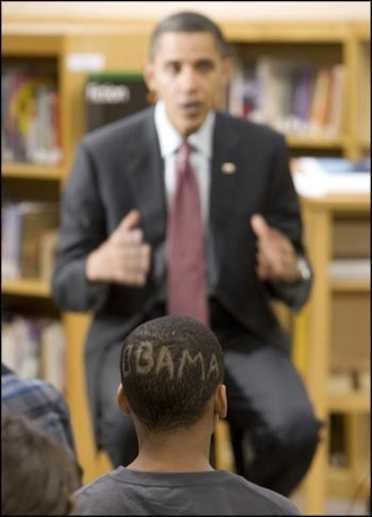 Creating low-skilled jobs, the kind of jobs that almost anyone in a country can aspire to, is the real priority of any politician who has to face an electorate.
Why do top bosses feel lonely?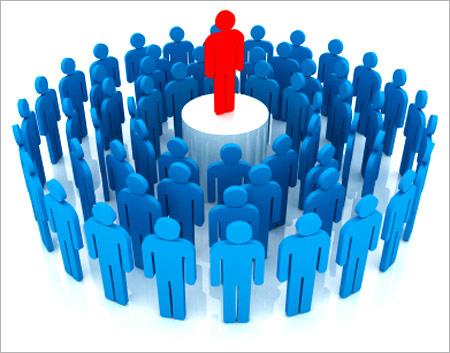 The CEO Snapshot Survey conducted by global executive talent development firm RHR International showed that being a CEO may come with prestige and financial benefits, but it is often accompanied by isolation.
Indian cos apply for domain names priced over Rs 1 cr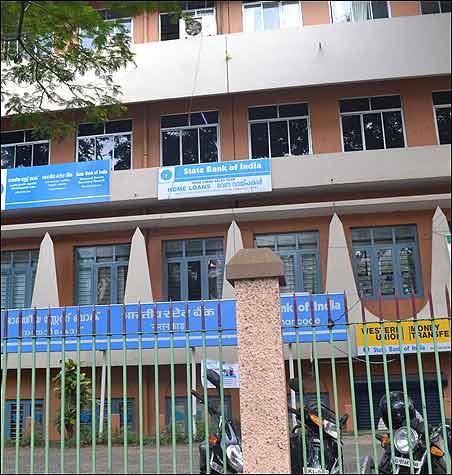 Leading corporate houses like Reliance Industries, Airtel and State Bank of India have applied for use of word of their choice to replace .com, .net and the other usual suffixes on their website addresses.
Jobs update: These 7 sectors are hiring big time in India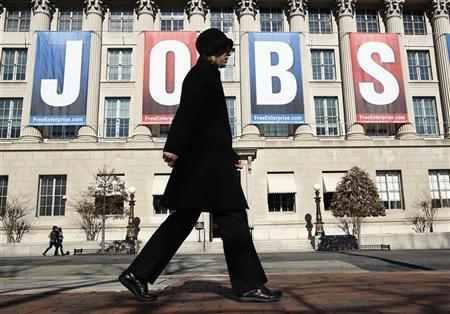 Indian employers report positive hiring plans for third quarter in 2012. With 55 per cent of employers expecting to increase staffing levels, 2 per cent forecast a decrease and 32 per cent anticipate no change, according to the latest Manpower Employment Outlook Survey.
Indian stock market unattractive for investors: Goldman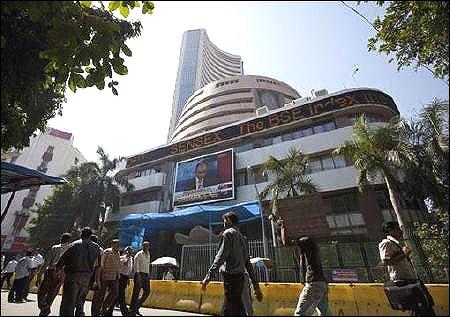 The Indian stock market does not present attractive prospects for investors in the near term amid sluggish domestic and global economic growth outlook, according to Goldman Sachs.
IMAGES: Biggest silver reserves in the world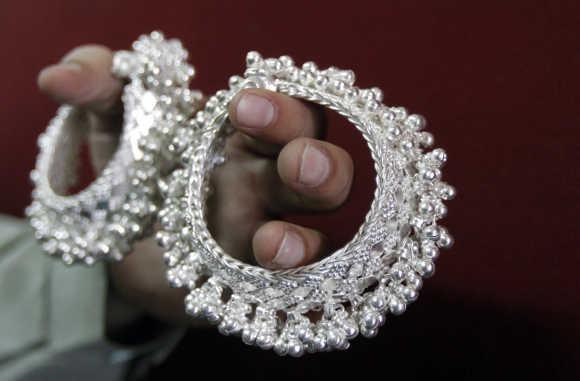 World silver mine production increased to a new record of 23,800 tonnes as a result of increased production at primary silver and lead-zinc mines.
IMAGES: 10 Indians among hottest business leaders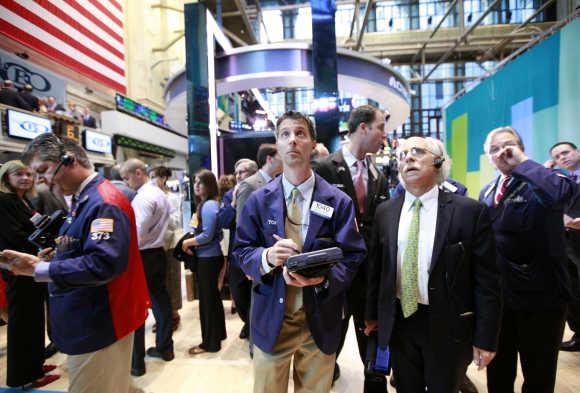 Business leaders in the region are breaking paths and becoming powerful players.
IMAGES: 10 top searched 'new' cars in India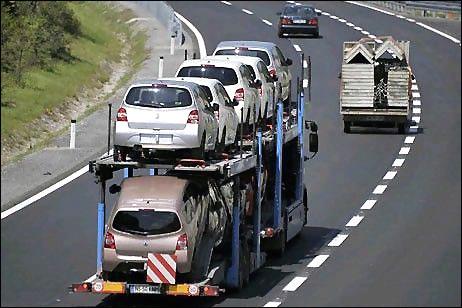 These days, majority of car buyers do their research online before buying a car.
June 13, 2012
IMAGES: Nokia Pureview 808 in India for Rs 33,899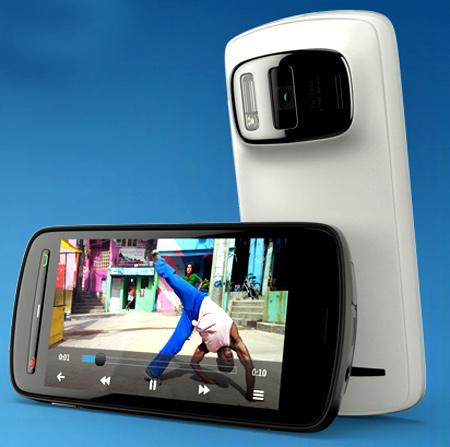 Currently, most smartphones available in the country offer cameras with 5-12 MP quality.
PIX: Assam's stunning Saraighat Bridge completes 50 years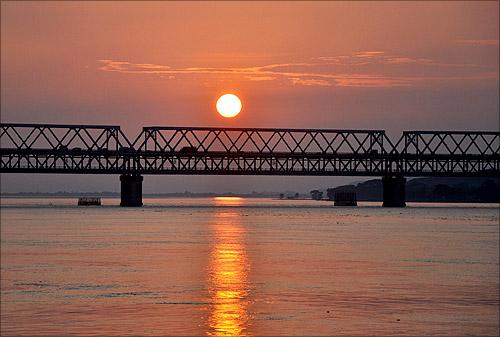 The first bridge on Brahmaputra River, built to connect north east India with the rest of the country, has completed 50 years.
IMAGES: 27 BEST banks in the developed markets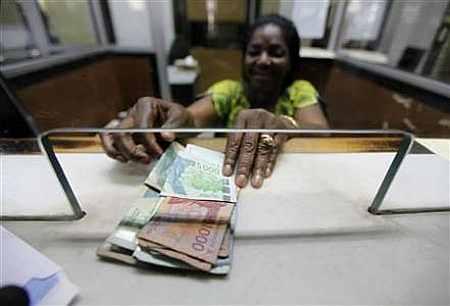 New York-based Global Finance magazine recently announced its annual awards for the World's best banks in developed markets. The winners of this year's awards are those banks that attended carefully to their customers' needs in difficult markets and accomplished better results while laying the foundations for future success.
Toshiba launches new range of laptops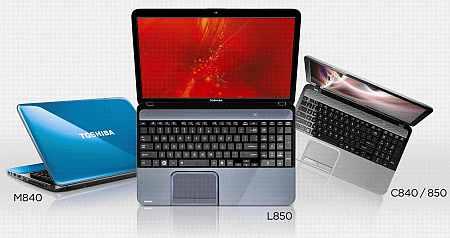 Toshiba India, a 100 per cent subsidiary of Toshiba Corporation, Japan, on Wednesday launched its 2012 range of new fully-equipped and sophisticated Satellite Series laptops -- C Series, L Series, M Series and the new Ultrabook Satellite U840.
The all new Scorpio W105 to hit the roads soon!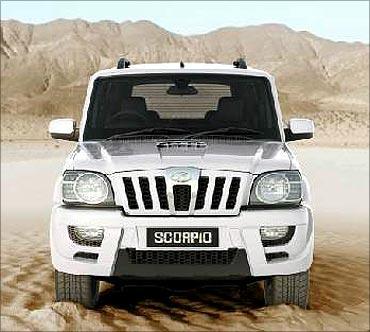 India's largest selling sports utility vehicle is going strong even in its 10th year, but M&M has already set the ball rolling for a complete makeover
IMAGES: Mumbai monorail to be ready by December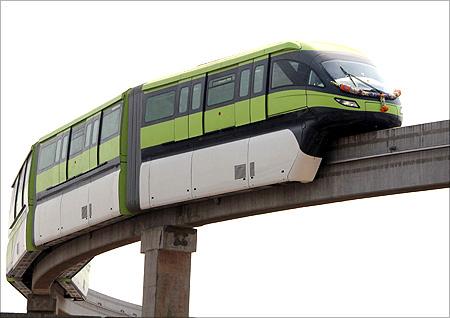 Mumbaikars will have to wait until December for the commissioning of the Mumbai monorail phase-I project and till March next year for the phase-I of Mumbai Metro rail project.
IMAGES: World's 20 most expensive cities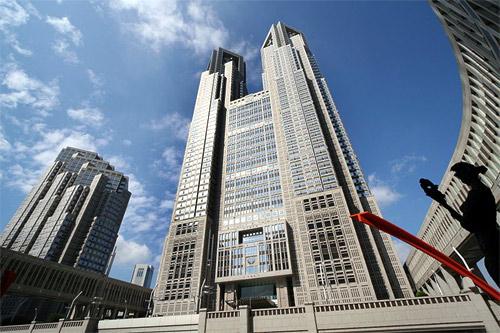 When compared to New York, Mercer's benchmark city, most European cities have witnessed a decline in cost of living.
Pitroda urges America Inc to be patient with India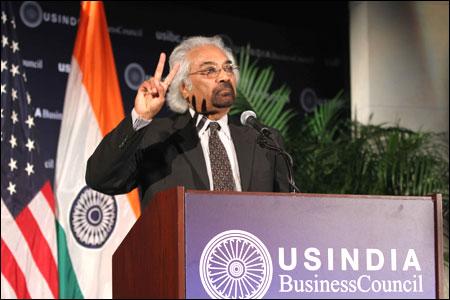 A coalition government doesn't lend itself to the kinds of demands US companies are making.
Premji slams Centre for policy paralysis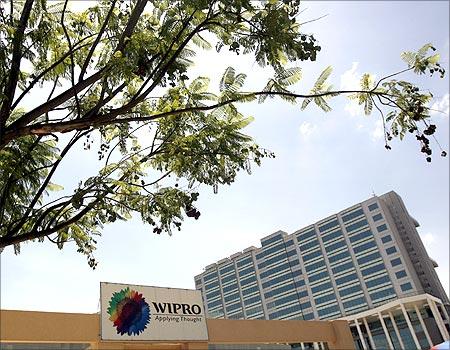 An analyst who participated in the call, on the condition of anonymity, quoted Premji as saying, "The government has to act now; there is a need for regulatory changes.
Innovation: Philips makes chips out of hot air!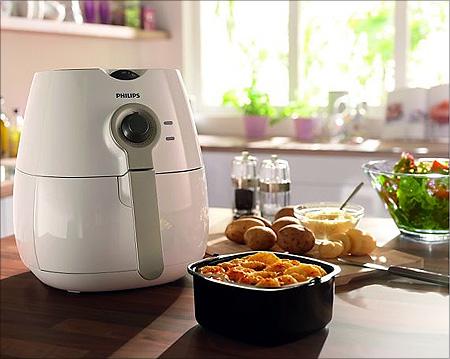 Priced at Rs 14,995 the product is targeted at urban and semi-urban consumers.
India will restore investor confidence: Krishna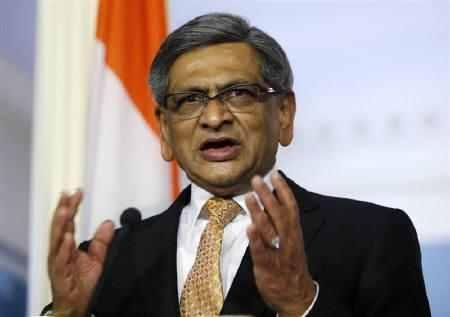 Seeking to abate skepticism over the current business environment in India, External Affairs Minister S M Krishna claimed India will restore investor confidence and regain economic momentum.
Why RBI should cut key rates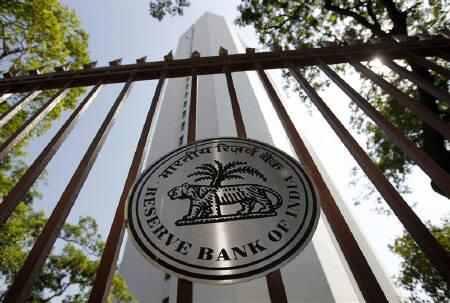 Contraction in mining and capital goods pulls down industrial growth to 0.1%; FM says steps being taken to revive investments.
PHOTOS: South Korea builds city of the future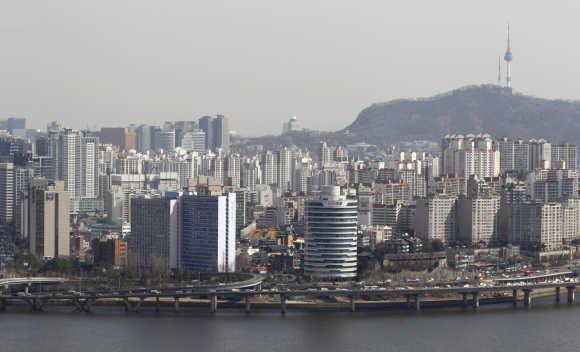 Songdo International Business District officially opened as a designated Free Economic Zone and the first sustainable city in the world.
BATTLE of the hatches: Honda Jazz vs Maruti Swift

The two car companies have one of the most prominent hatchbacks in the premium segment namely, Maruti Swift and Honda Jazz.
June 12, 2012
What irks train travellers in India the most?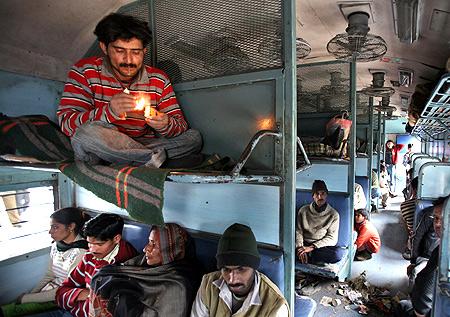 Indian Railways might be hit by a series of problems including safety issues, but it is basic hygiene, particularly unclean toilets, that appear to be the biggest concern in the minds of frequent travellers.
UPA pushing India to brink: Modi on S&P report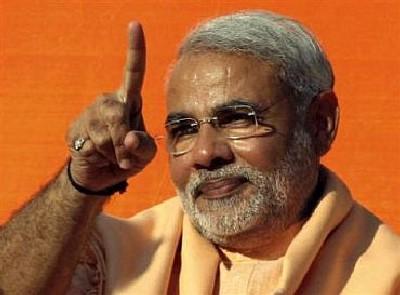 Standard and Poor's (S&P) in its report released on Monday 'Will India Be The First BRIC Fallen Angel?' said: "Slowing GDP growth and political roadblocks to economic policy making could put India at risk of losing its investment grade rating".
Why development has come to a standstill in Andhra Pradesh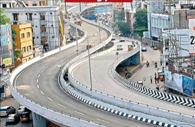 Jagan Reddy's arrest has only added to the prevailing climate of economic uncertainty in the state.
PHOTOS: Stunning bridges in the United States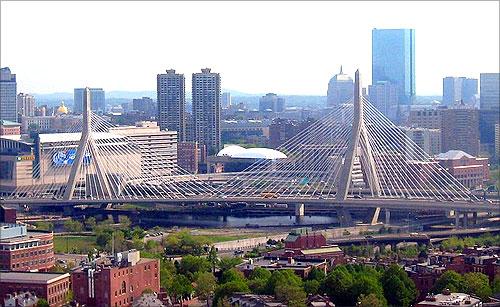 There are more than 600,000 bridges in the United States.
HNIs plan private museums to display collections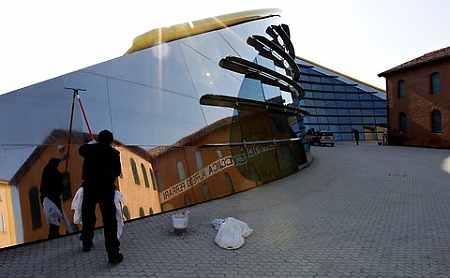 Uber-rich approaching bankers to help them set up trusts that will own, govern and manage the collections.
Why property sales are falling in Mumbai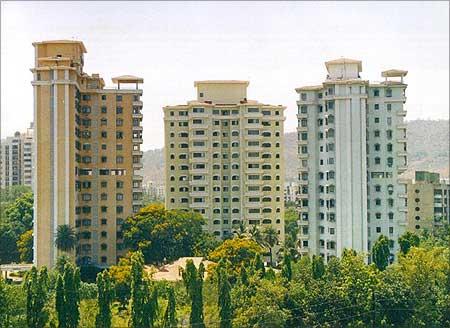 However, leave and licence deals registered with the department of stamps and registration shot up during the period, official data showed.
Zurich Airport eyes Navi Mumbai, Goa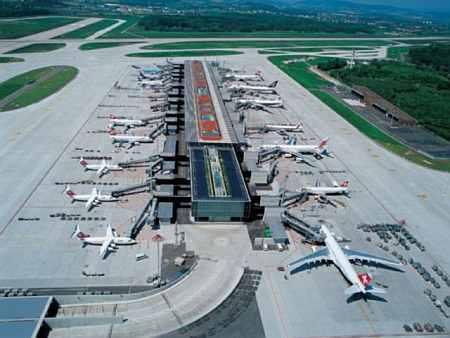 Even as German airport developer Fraport AG is shutting its operations in India, deciding to sell its small stake in the Delhi airport, its competitor in Europe, Zurich Airport, is bullish on Asia's third-largest economy. The company is eying investments in the greenfield international airport projects at Navi Mumbai and Goa.
IMAGES: Apple launches MacBook Pro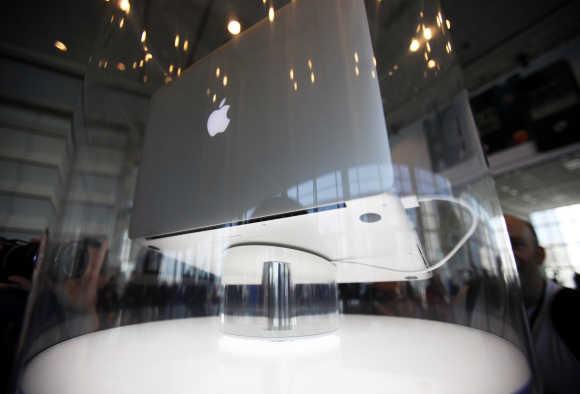 Apple has announced an all-new MacBook Pro at the Worldwide Developers Conference 2012 in San Francisco.
How the govt can bring foreign investors BACK to India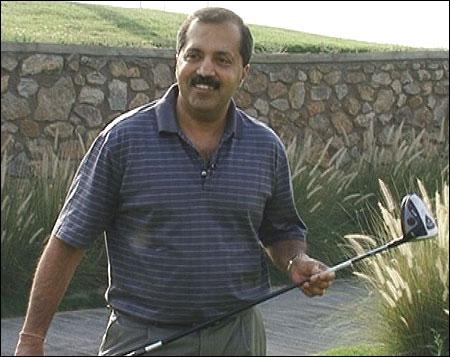 How just a few sentiment boosting measures by the government will go a long way in turning back the attention of foreign investors on India.
Air India advertises for pilots on contract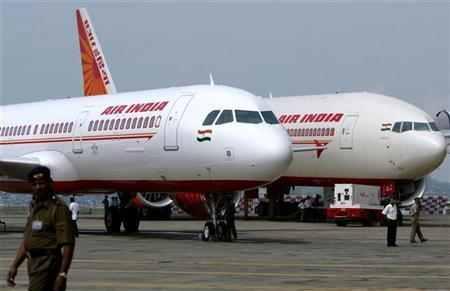 For the first time ever, Air India (AI) has decided to induct Indian pilots on a five-year contract, giving rise to fear among the Indian Pilots Guild (IPG) that sacked pilots might not be inducted on a permanent basis.
SHOCKING! Industrial production rate slows to 0.1%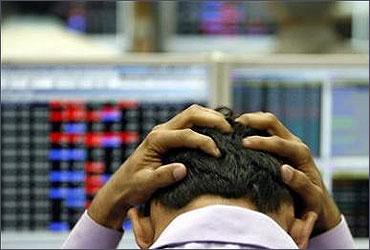 The manufacturing sector, which constitutes over 75 per cent of the index, grew barely 0.1 per cent, as against 5.7 per cent in April 2011, according to the official data released on Tuesday.
Facebook has company in India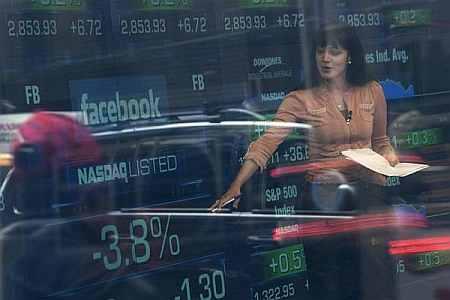 Investors in many Indian companies would have a sense of deja vu after Facebook's public issue turned into a Wall Street debacle. For, over the past five years, Indian markets have been witness to many such breathlessly hyped Initial Public Offers (IPOs) which crashed in an equally spectacular way on the listing day and never recovered.
Videocon, Philips gear up for digitisation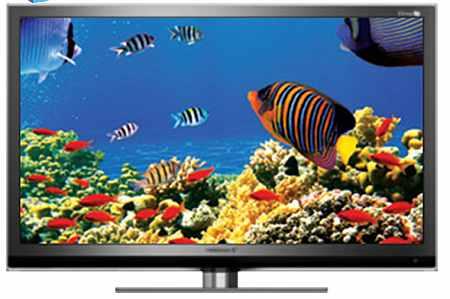 Videocon and Philips are gearing up to usher in a new regime with new models that can receive and broadcast TV signals without a set-top box, though a debate over the preparedness of cable operators to migrate to digitisation from July 1 continues to rage.
India a FALLEN angel? Nah, says Pranab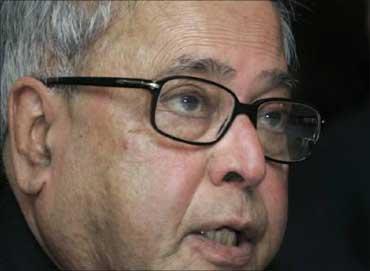 Pegs 2012-13 GDP growth at 7%, says turnaround of the economy likely, rules out fiscal stimulus to revive growth prospects
India may be the first fallen angel in BRIC: S&P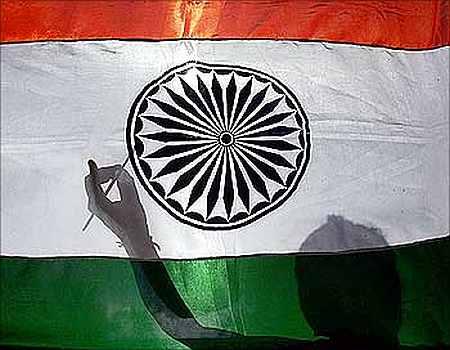 Rating agency says the country may lose its investment-grade status on growth concerns; finance ministry begs to differ
BIG discovery: A 2,500-year-old industrial estate!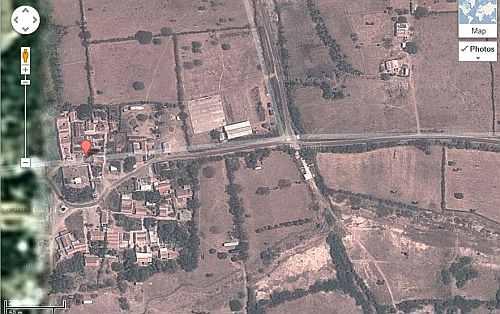 The finds show that workshops for cutting and shaping precious gems, for making semi-precious stone beads, and also, incidentally, for shell-cutting, were present in Kodumanal more than 2,300 years ago.
Why petrol price may be cut by Rs 2 a litre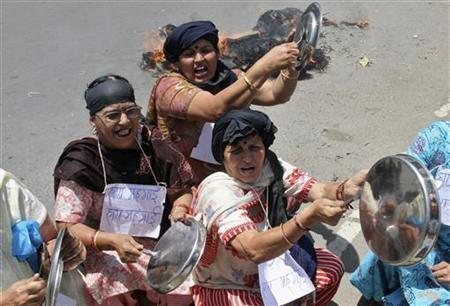 On June 2, petrol was brought down by Rs 2.02 to Rs 71.16 a litre in the capital.
IMAGES: Most beautiful hybrid cars in the world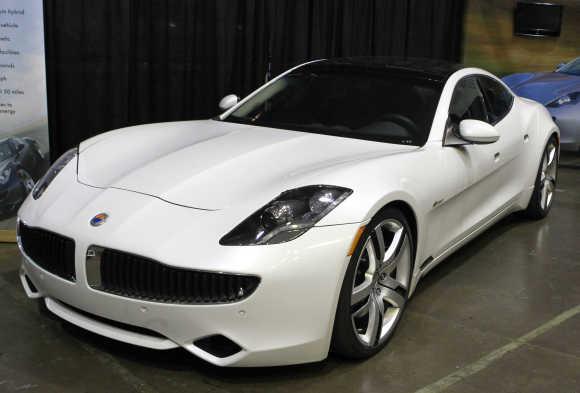 A hybrid electric vehicle combines a conventional internal combustion engine propulsion system with an electric propulsion system.
June 11, 2012
SBI breaches RBI norms on RIL exposure for 4th year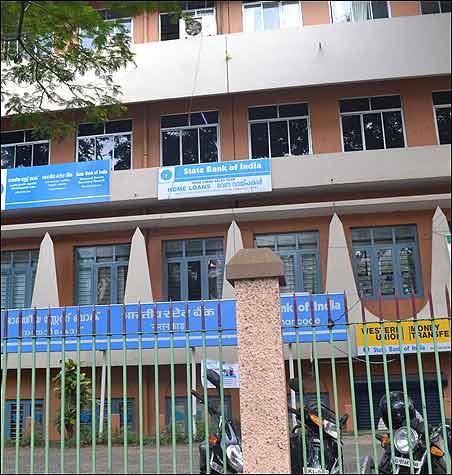 State-run banking giant SBI has said it temporarily exceeded RBI-prescribed credit exposure limit for the fourth year in a row in 2011-12 with regard to loans given to Mukesh Ambani-led Reliance Industries (RIL).
There's some good news in the Indian economy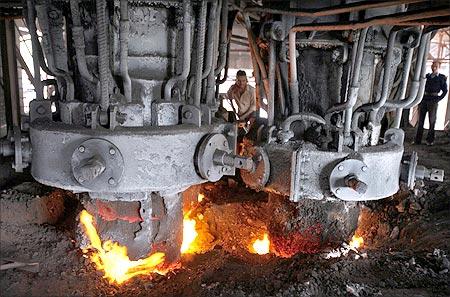 It would be foolish to deny that some of the increased spending by governments (Centre and states) is showing up in better numbers.
Spicing it up: Tata plans to expand Ginger hotels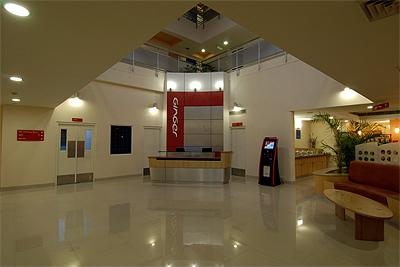 After taking a few knocks, the Tata group-owned no-frills hotel chain is putting its expansion plans on the fast track.
IMAGES: 25 most reputable companies in the world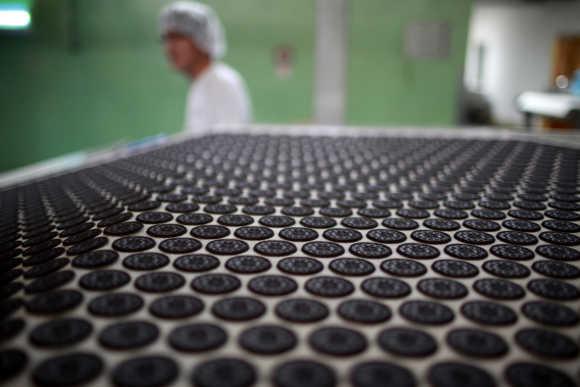 Reputation Institute has identified 100 companies that have successfully established strong international reputations.
Govt's austerity? It's a big JOKE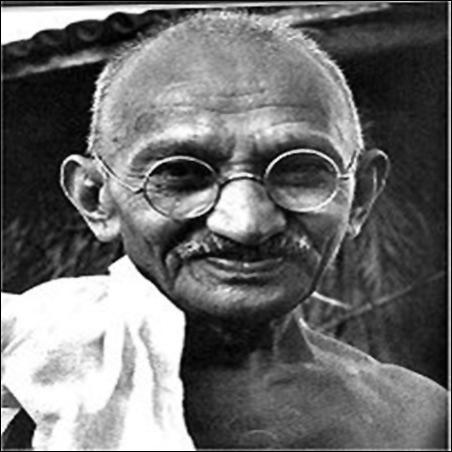 The government will get away with it, because of our perennial confusion between public and personal austerity, and our jaw-dropping incompetence with simple mathematics.
Oneworld is taking it easy on Kingfisher membership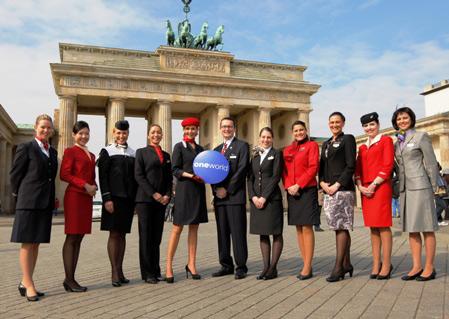 Ealier at a press conference, the Oneworld also announced the joining of Srilankan Airlines in its fold.
Mini Cooper S: The rich man's Swift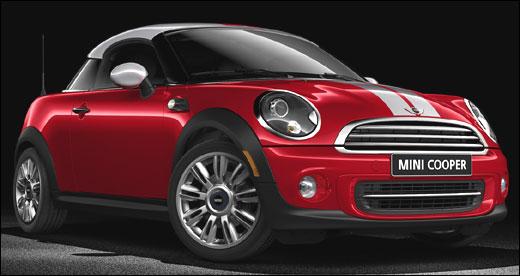 Same DNA, different attitudes.
Take action against striking pilots: Ajit Singh to AI
'It is an illegal strike. They have defied the high court.'
Taxes make Indian airfares 300% higher than China: Goyal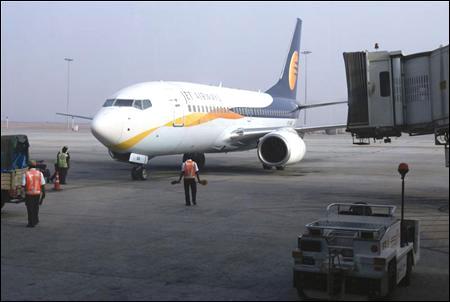 Air fares in India were about 300 per cent higher than those in China and some other countries because of high tax rates, Jet Airways chief Naresh Goyal said on Monday, asserting that the aviation industry could not grow with such taxation.
Safeguard yourself with these apps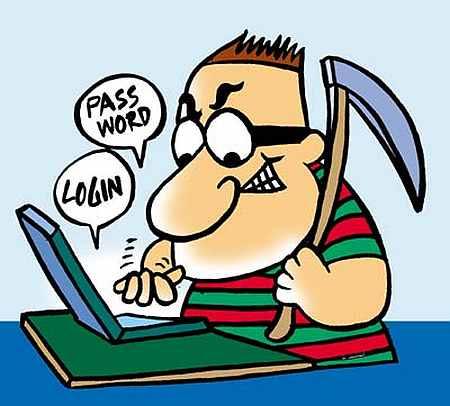 Industry data suggest that we lose more than 10,300 hours a year retrieving lost passwords, making new ones or talking to call centre representatives about those. And it gets much worse if a password is stolen and misused.
Govt slammed for airport charges, poor infrastructure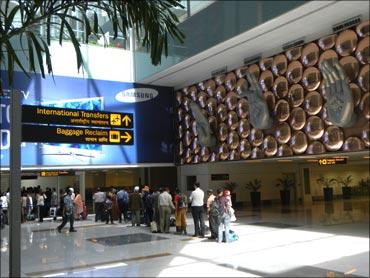 Observing that India's airport regulator AERA allowed a whopping 346 per cent hike in Delhi airport charges, IATA Director General and CEO Tony Tyler said 'this is clearly unacceptable'.
CII survey predicts a dismal GDP growth in 2012-13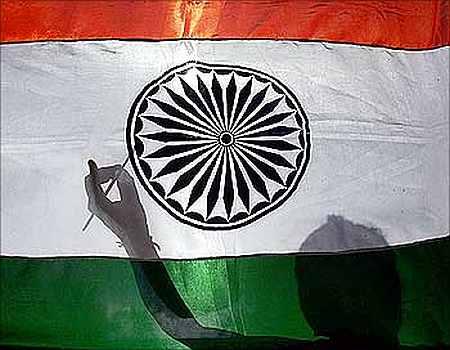 Economic growth slipped to a nine-year low of 6.5 per cent last financial year, but India Inc fears further deceleration in the GDP expansion during 2012-13, shows a survey.
Situation VACANT -- at a couch near you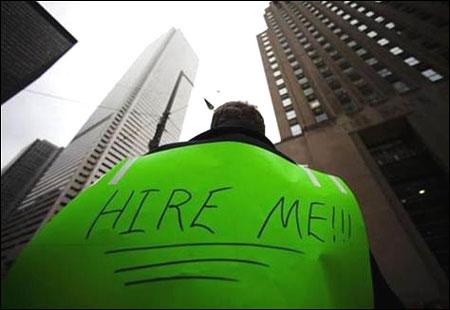 IT-BPO company Zensar to have 30% workforce based at home to cut office spends, draw talent
How mobile TV market is trying to make it big in India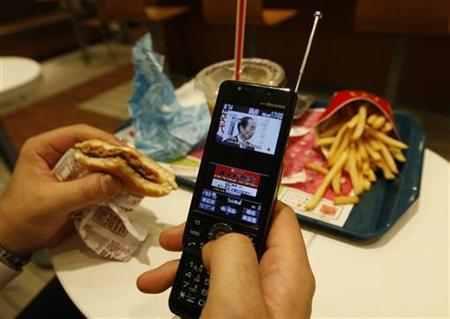 India happens to be the third largest television household market. The country also has the second largest cell phone user base in the world. Mobile television would seem like the natural progression. Right?
RCom deal: Alcatel, Ericsson front runners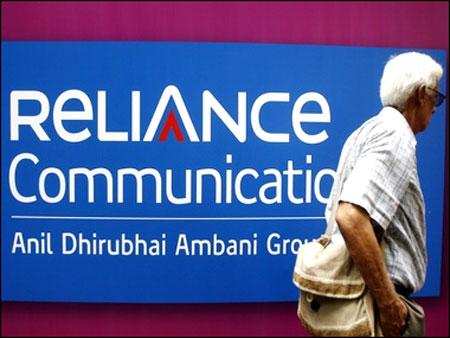 The Rs 8,000-cr deal is expected to be finalised early next month.
LONELY Greece: Where are all the tourists?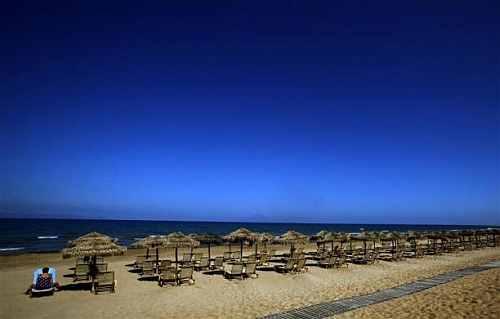 According to a Reuters report, tourism, which slumped by 25 per cent in 2009-2010 only to rebound last year, is crucial to Greece's economy, accounting for 15 per cent of its output and one in five jobs in a country where unemployment has hit a record high of 21 per cent.
10 factors that attract foreign investors to India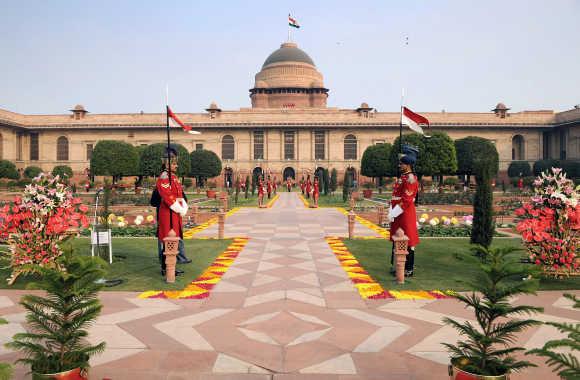 India is rapidly emerging as a manufacturing location for many foreign corporations.
June 08, 2012
COLUMN: Why one should invest in stocks now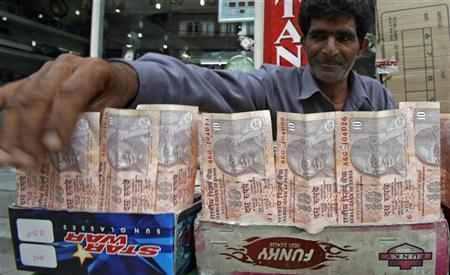 Given the all-pervasive air of negativity hanging over the country, it is tempting to try and construct a contrarian viewpoint
Infrastructure's biggest enemy? The government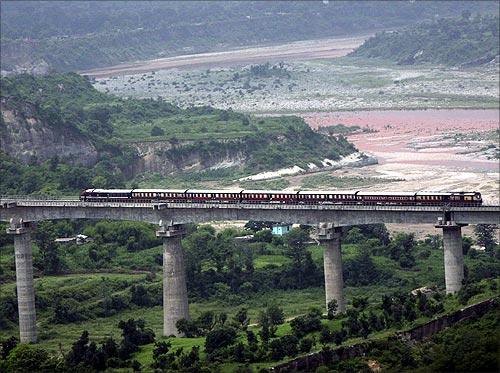 Ask any infrastructure developer and he will tell you that the biggest risk factor is the government itself.
SPECIAL: It's talent, stupid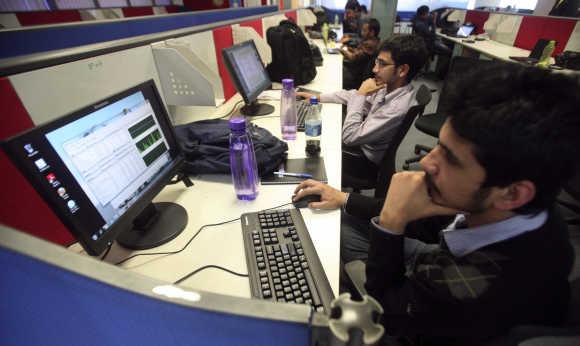 Challenge of holding on to a good workforce and keeping employees motivated doesn't go away in a slowdown.
44 BSE 500 companies beat RIL returns since '91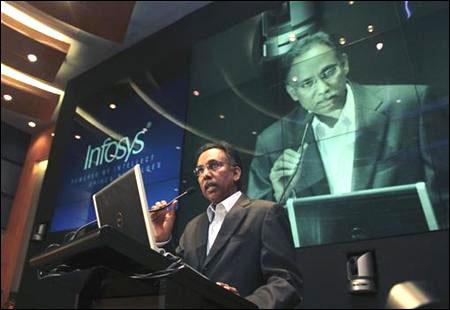 An investment worth Rs 1,000 in Reliance Industries' initial public offer about 35 years earlier is now worth Rs 778,000, said its chief, Mukesh Ambani, on Thursday.
PHOTOS: 12-step plan to boost India's economy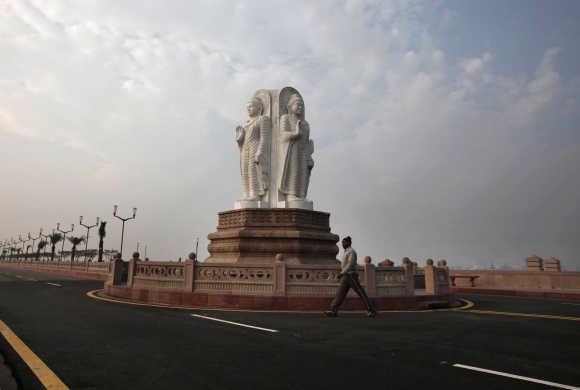 The GDP growth fell to a nine-year low of 5.3 per cent in the first quarter, down from 9.2 per cent the same time last year.
Can you identify these ad slogans?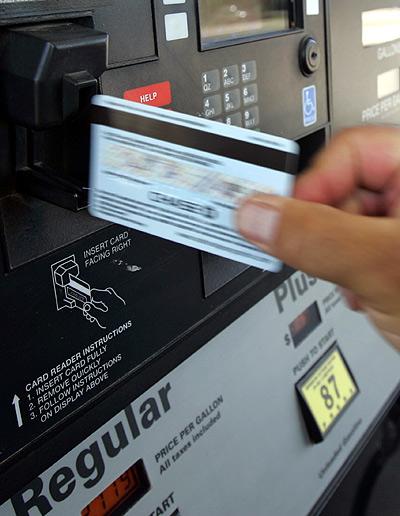 A slogan brings out the product's feature and gives the brand an identity. If the slogan manages to capture the customers' attention, then it is pronounced as an instant winner. Why? It not helps the brand break the clutter, but it makes an instant connection with the customer.
Chances of US slipping into recession 'very low': Buffett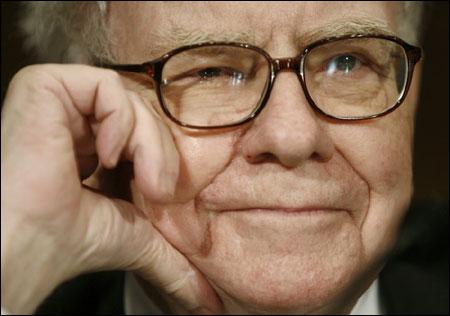 Unless the Eurozone crisis escalates further.
Gold booms at 30K: Doom for jewellers, buyers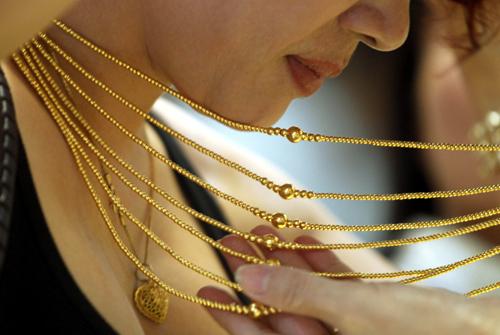 Gold on June 6 hit a fresh all-time high by adding Rs 100 to Rs 30,400 per 10 grams on brisk buying by stockists triggered by a firming global trend. Silver followed suit, and shot up by Rs 1,200 to Rs 55,500 per kg on increased offtake by industrial units and coin makers.
India has created thousands of jobs in US: Blake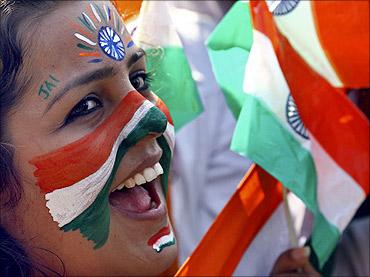 The sizeable Indian investment flowing into the US is supporting thousands of jobs in this country, a senior US official has said, acknowledging the contribution of Indian money in creating employment during a tough economic environment.
10 languages in which it is EASY to crack Net passwords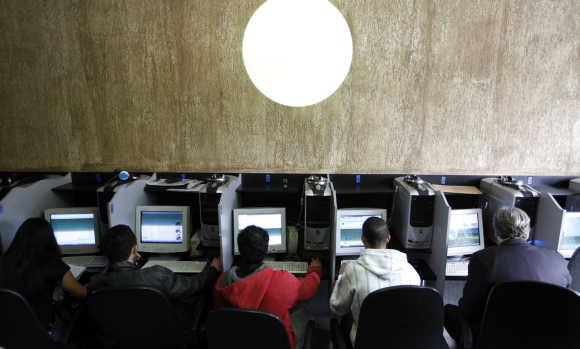 Many users continue to use rather predictable passwords to protect themselves online.
India's aviation hub dreams face Dubai,Singapore challenge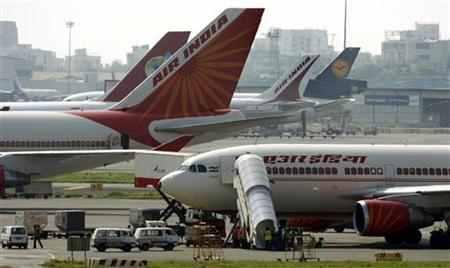 Indian airports have been at a disadvantage because of high taxes, cumbersome visa and foreign exchange norms, losing out to peers in the Gulf.
PHOTOS: North Korea boasts of some amazing architecture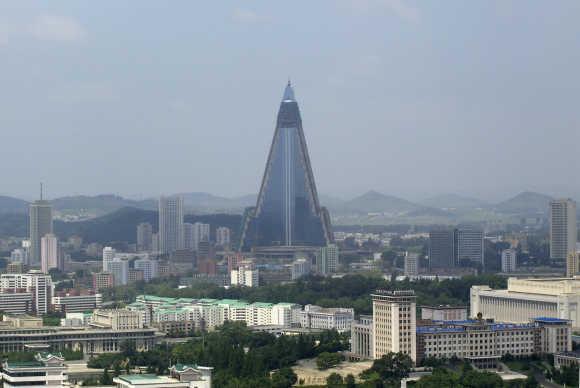 North Korea is one of the most secretive countries in the world.
Why Ambani may be able to walk the talk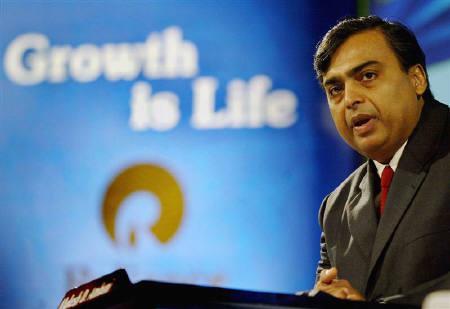 Analysts believe for each of its businesses, RIL has underlined triggers that could boost profitability.
IMAGES: These nations offer the best housing facilities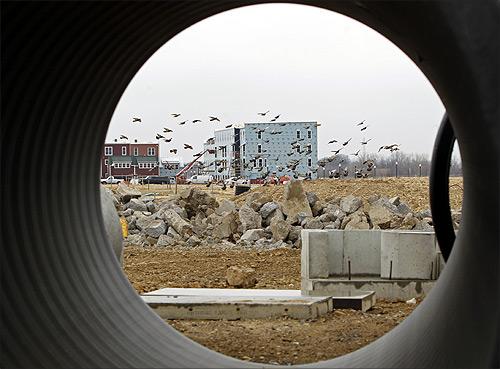 Housing should offer a place to rest where people feel safe and have privacy and personal space; somewhere they can raise a family, says an OECD study.
Clash of the titans, New Hyundai i20 vs Volkswagen Polo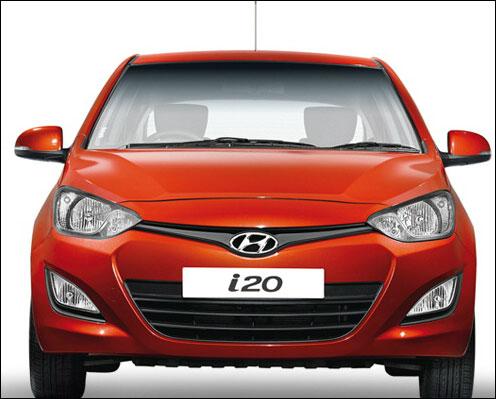 Hyundai completely changed the old i20 and provided some alluring cues to its fluidic structure.
June 07, 2012
IMAGES: 30% less rains in first week of monsoon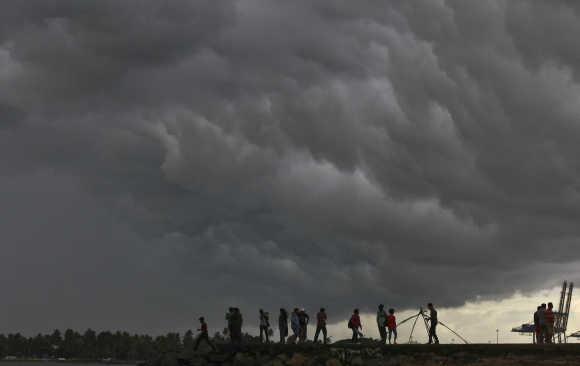 The country received 14 mm rainfall from June 1-6 as against 19.9 mm, the normal.
US pushes for early bilateral trade treaty with India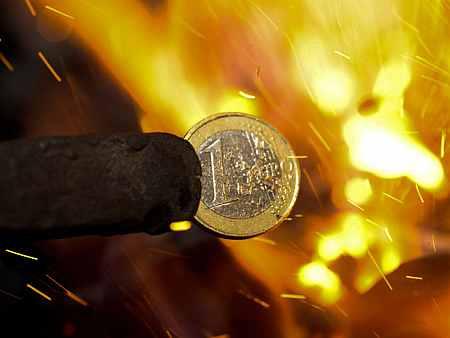 To open gates to Free Trade Agreement between two countries in next 5yrs
RIL to soon roll out pan-India Internet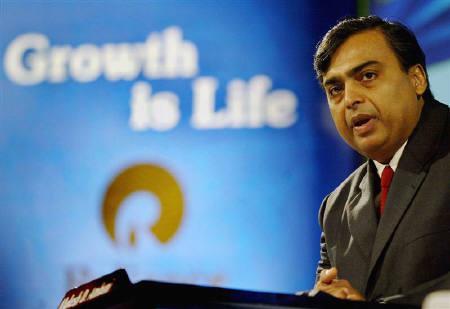 No launch date of the service mentioned
Tata Pixel: Explore the perfect city car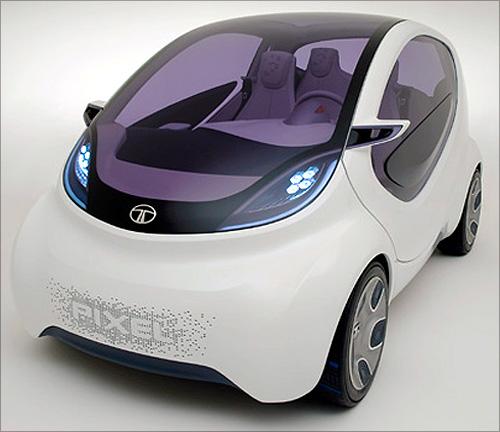 Based on Tata Nano, Pixel is a global vehicle concept car and is clearly designed for the performance-seeking and environment-conscious motorist anywhere in the world.
Sony slips in rankings of top laptop makers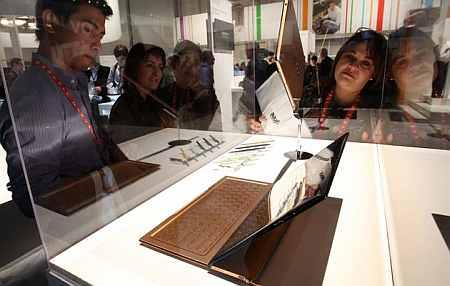 After wresting the top slot among consumer laptop makers in the quarter ended December 31, beating the likes of Dell and HP, Japanese giant Sony has slipped to the third position in the quarter ended March 31.
PHOTOS: Now China has an Austrian village!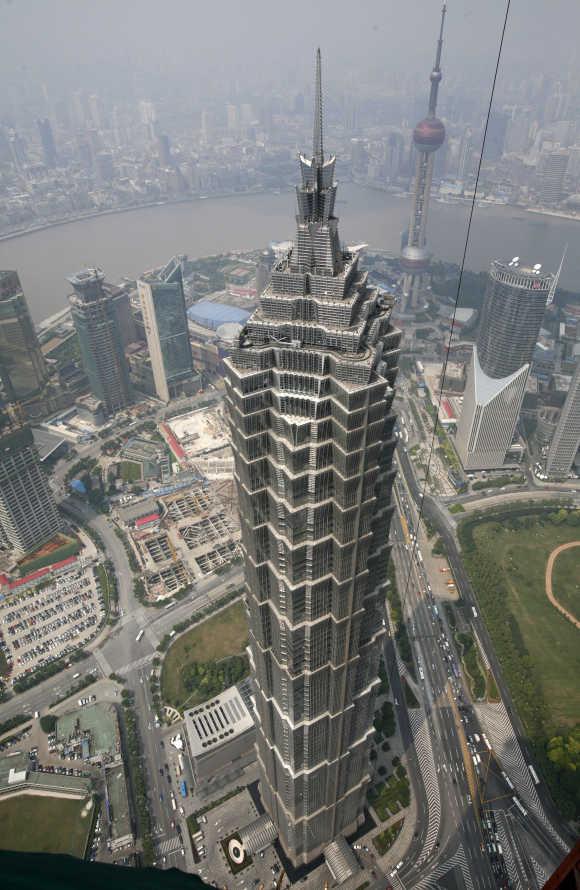 China has copied a whole Austrian village in the southern city of Huizhou in Guangdong province.
IMAGES: 10 most fuel efficient petrol cars in India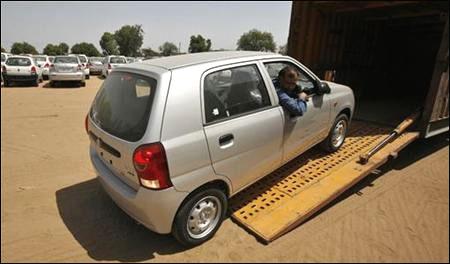 Maruti India seems to be setting an example for the industry with cars that are cheaper yet their fuel efficiency and performance is second to none.
PHOTOS: Which are the world's happiest countries?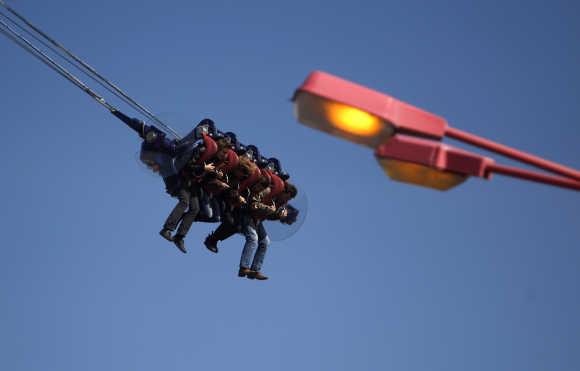 Economic prosperity, health and a strong social support network continue to correspond highly with happiness around the world.
Auto companies lobby against tax on diesel cars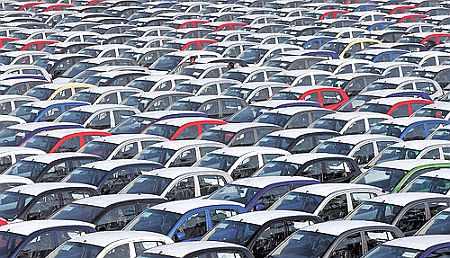 Say this isn't the time to levy taxes, as industry is already struggling with slowing sales and rising costs; CBEC asks for supporting data.
IMAGES: 15 countries with biggest gas reserves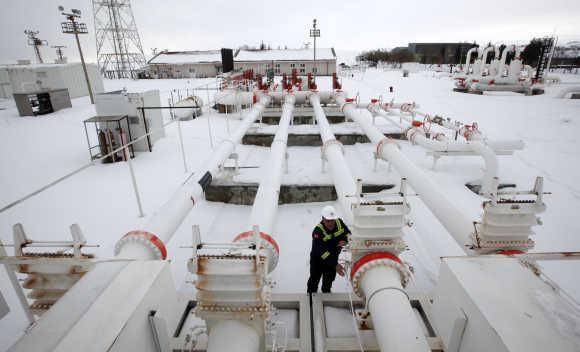 Natural gas is widely used as an important energy source in many applications.
Sensex gains over 165 pts in early trade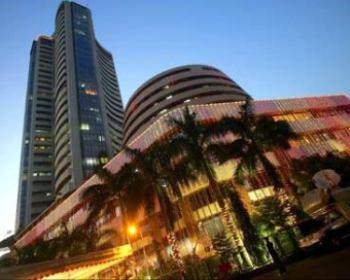 A firming trend in other Asian markets following overnight gains on the US markets, also bolstered the trading sentiments.
India ranks third highest in global realty price rise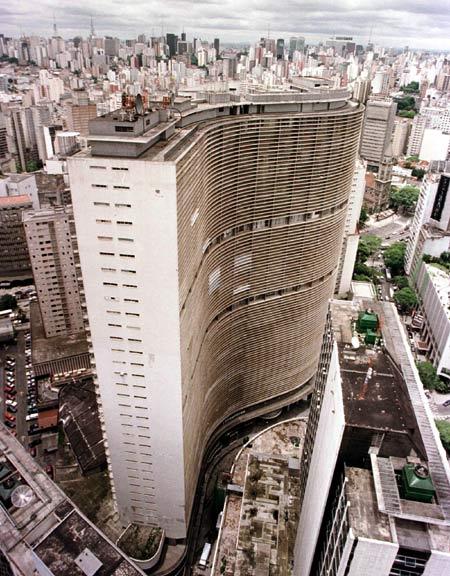 The Knight Frank Global House Price Index rose by 0.9 per cent in the year to March 2012. Knight Frank is a global residential and commercial property consultancy.
IMAGES: Audi Q3 drives in at Rs 26.21 lakh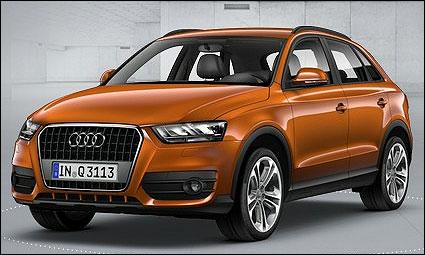 The company had launched a couple of vehicles earlier this year.
June 06, 2012
India has ambitious plans to meet infrastructure targets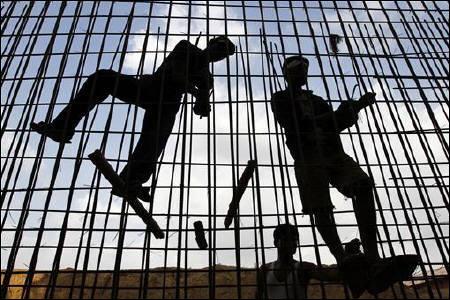 Montek Singh Ahluwalia, Deputy Chairman of the Planning Commission made a presentation in which he pointed out the detailed process through which these targets were finalised and the high level of ambition they represent.
Gold zooms to a record high of Rs 30,400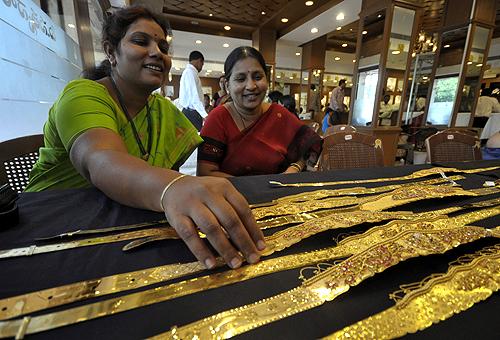 Gold on Wednesday hit a fresh all-time high by adding Rs 100 to Rs 30,400 per 10 grams on brisk buying by stockists triggered by a firming global trend.
BIZZARE! A 'dead' cat-helicopter worth Rs 70 lakh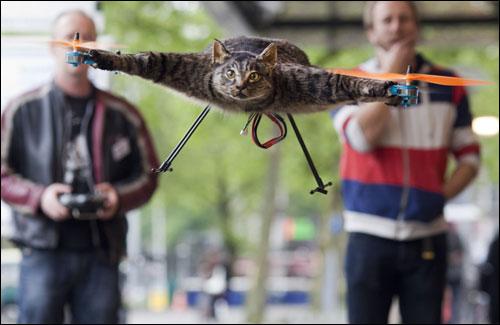 The value of Orvillecopter, a Dutch work of art transforming a dead cat into a remote controlled helicopter, has surged by almost tenfold after generating both headlines and criticism worldwide.
Cyber crime detection: A long road ahead for India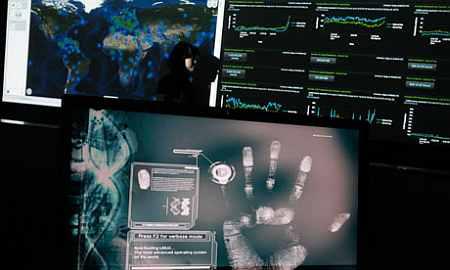 India's cyber security is definitely a cause for concern and every day there are new forms of onslaughts.
Few takers: Maruti cuts petrol car production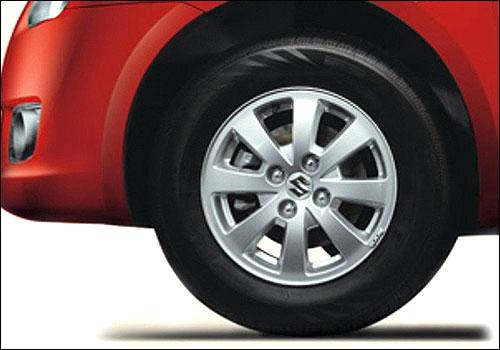 The company had recently stopped production of petrol models, including the Alto, M800, A-Star, Estilo and Omni for three days to prevent inventories piling up further.
How Kolkata's iconic trams plan to stay afloat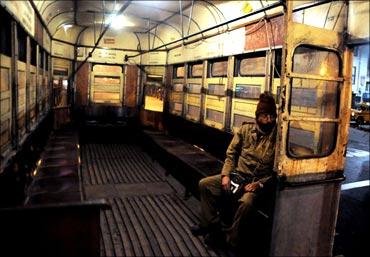 The plan, chalked by the West Bengal government and CTC, envisages ferry services on the Ganges between Barrackpore in North 24 Parganas and Babu Ghat in Kolkata.
PHOTOS: A day in the life of India's financial capital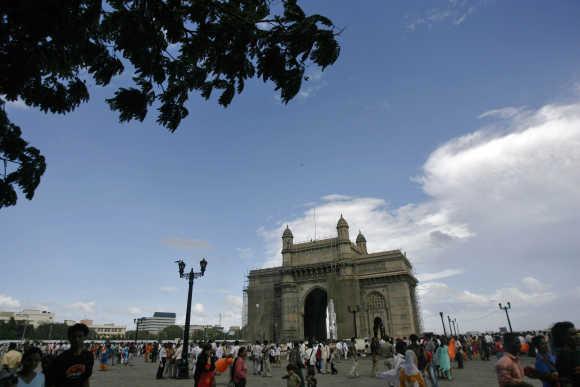 Mumbai is the commercial and entertainment capital of India.
The big fall: Will Facebook vanish by 2020?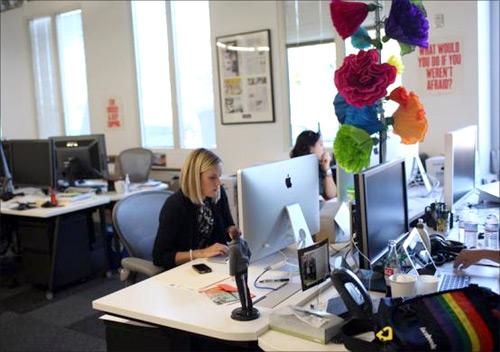 The world without Facebook sounds unbelievable, but after its sliding stocks a hedge fund manager has predicted that Facebook will "disappear" in five to eight years.
IMAGES: World marks environment day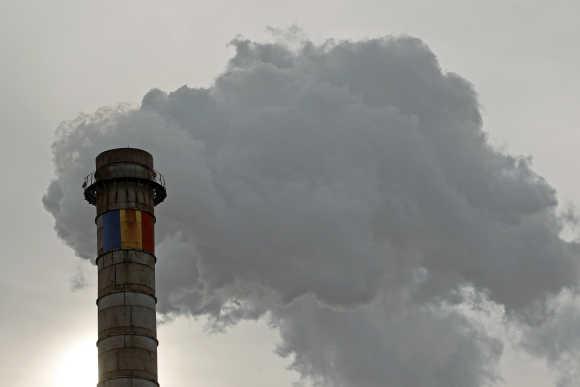 United Nations Environment Programme established World Environment Day in 1972.
Good News: India's growth cloud has a silver lining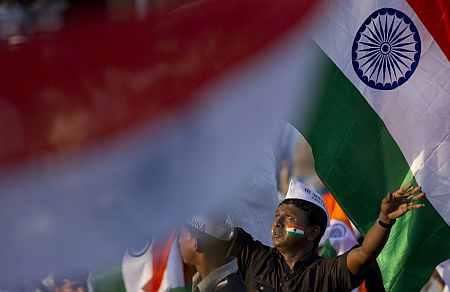 When stock brokers start quoting Oscar Wilde, it's probably a good time to bet on the markets. After the dismal Q4 GDP numbers, some experts are rushing to write the obituary of the India story. So, is this really endgame for India? It seems not.
ITC cracks the code in foods, finally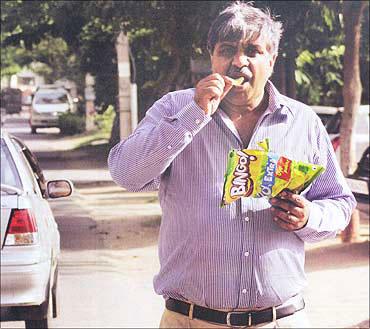 As a business, ITC Foods is younger than many other established players around, having begun operations only a decade ago.
Amul's Utterly, Butterly girl is winning hearts at 50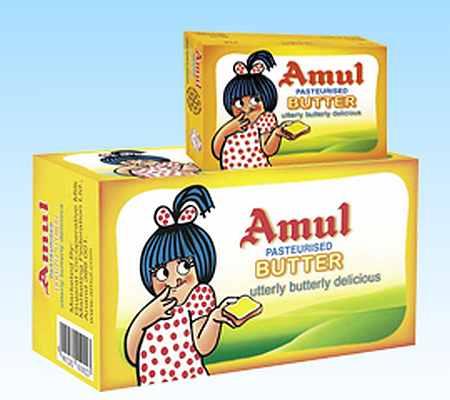 Yes, the girl in a polka dotted dress, with a matching bow in her hair, for whom no subject is taboo, no individual beyond her jibes, whom we know fondly as the Amul Girl, has just completed half a century peering down billboards.
IMAGES: Drinking alcohol? 15 nations that top the list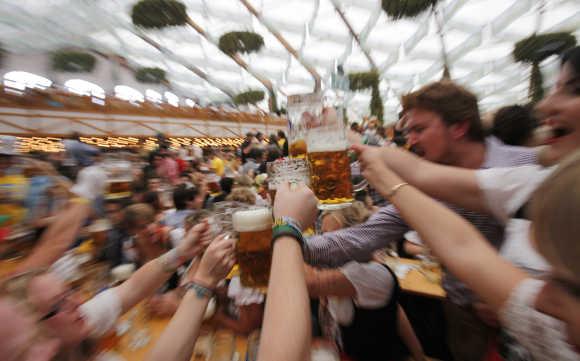 The WHO has ranked countries based on consumption of alcohol.
EU crisis creates a headwind for the global economy: US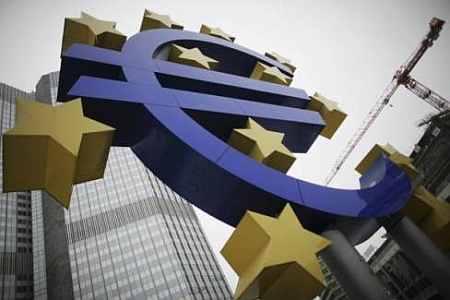 Observing that economic performance in Europe is of great importance to the US, the White House has said the Eurozone crisis creates a headwind for the global economy, and as such any trouble there poses a challenge to the American economy.
IMAGES: 15 reasons why China will dominate the world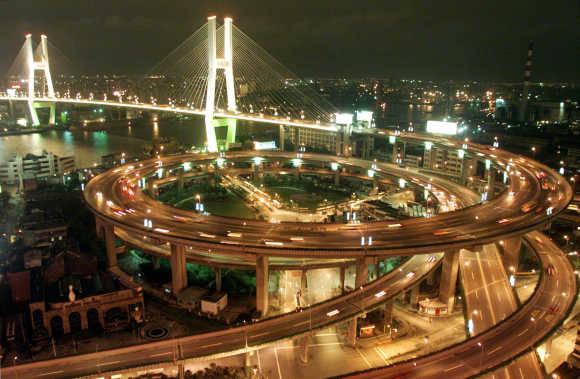 China is the world's second-largest economy, after the United States.
Work-life balance: World's 20 BEST NATIONS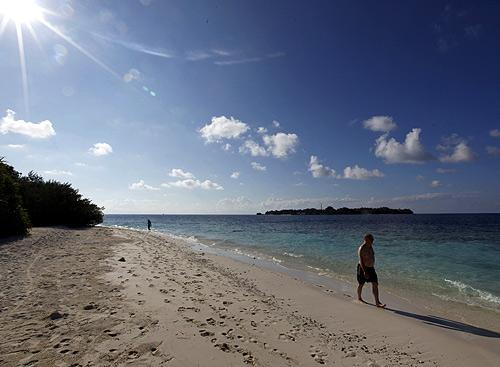 The biggest challenge for workers across the world is to find a perfect balance between work and life.
IMAGES: Toyota Corolla Altis Aero at Rs 11.47 lakh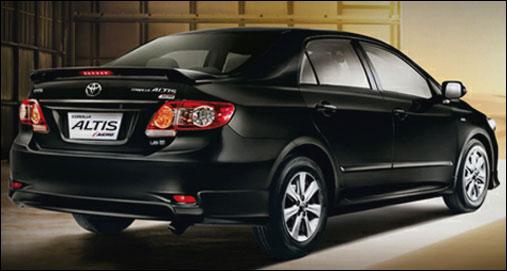 As this is a limited edition trim, there are expected to be some impressive features on offer, which have been specifically incorporated in these premium sedans.
June 05, 2012
IMAGES: The Rs 45 lakh Audi S4 is now in India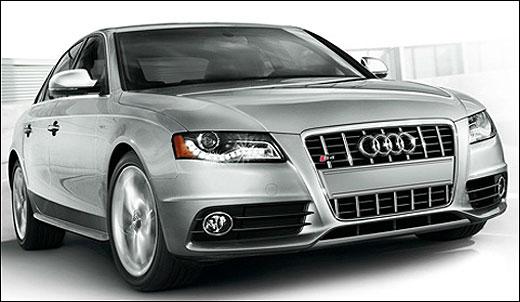 This Audi S4 launch happened in Mumbai, surprisingly in a very quiet manner with no elaboration and publicity.
In-depth: A complete pension plan guide for you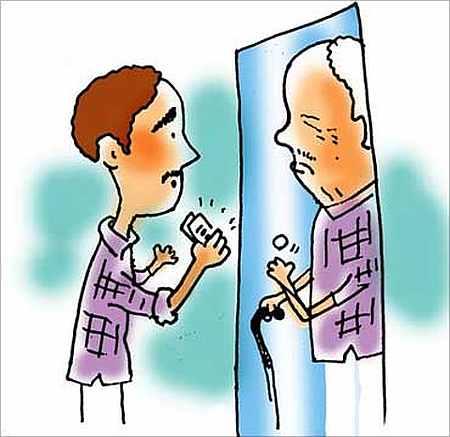 In a pension plan, a person makes an investment either by one-time payment or in instalments for a fixed period of time and in return gets a regular return either for a life time or for a fixed term depending on the plan.
IMAGES: Visit Dubai's stunning airport!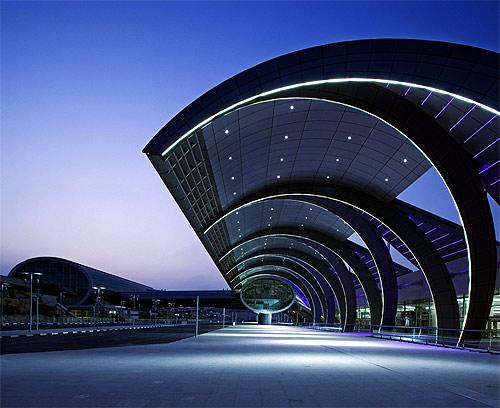 Dubai International Airport is the world's fourth busiest hub for international passengers and freight traffic.
Buying a house? Here's how you can get a good deal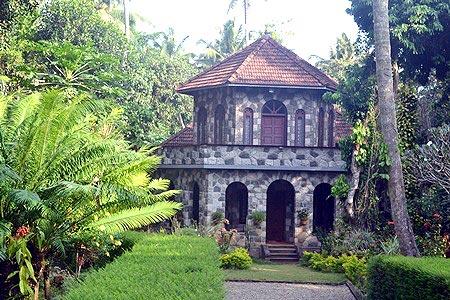 The time for getting good deals in housing market are back, at least for the next 2-3 years.
IMAGES: Biggest banking crises in the world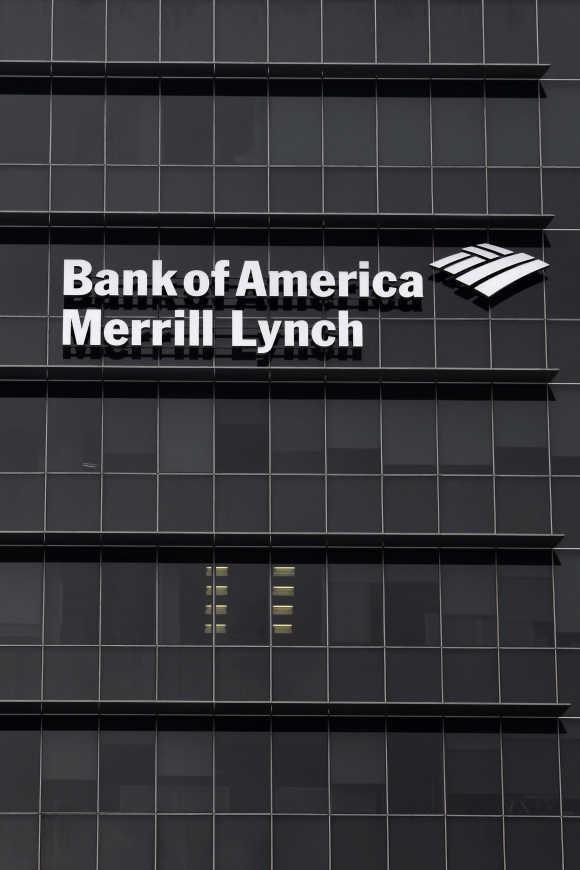 A banking crisis is a financial crisis that affects banking activity.
IMAGES: Two Indian cities among future business hubs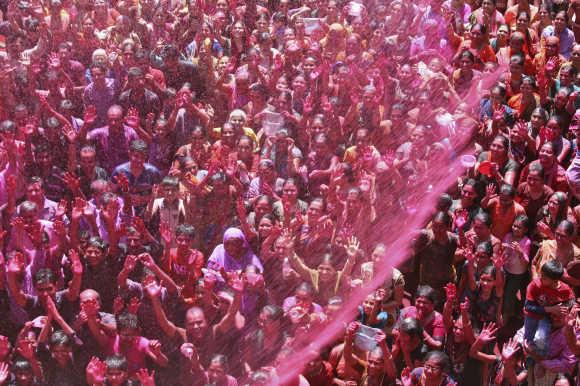 While New York, London and Hong Kong continue to be world's business hubs, there are some cities that are fast emerging as business centres of the future.
FM to take stock as PSU insurers' profit dips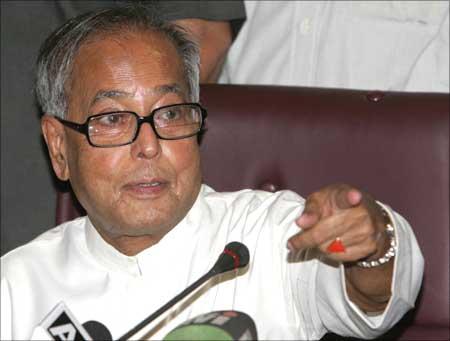 Financial performance, tax issues to be discussed on June 13 meeting.
Debt trap turns tragic for Andhra MFI chiefs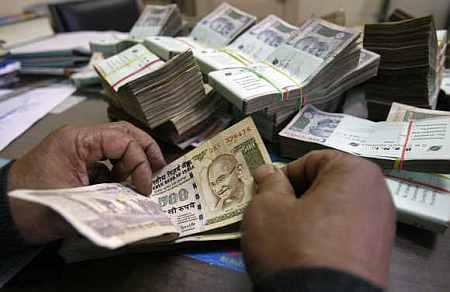 Two suicides in recent months after banks refused to restructure .
IMAGES: 5 fuel efficient cars that give 25 kms/litre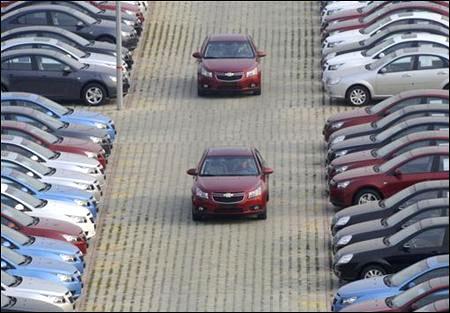 Especially after the recent hike in petrol prices, car makers are trying to come up with frugal options that can make up for the spiralling fuel prices.
June 04, 2012
Petrol price: FM favours 25% cut in states taxes
He said the states needed to also do their bit on reduction of petrol price.
Only reforms can help India tide over crisis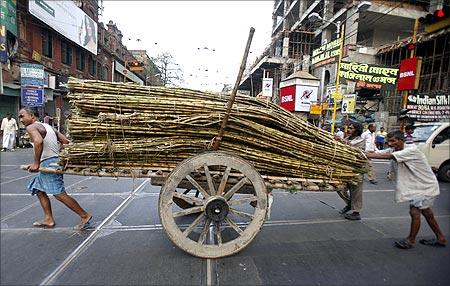 India's gross domestic product growth has slumped to 6.5 per cent in 2011-12, the lowest in the last nine years.
Realtors put launches on the back burner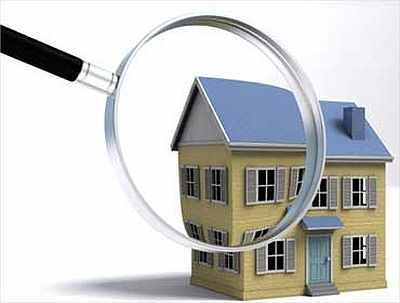 Big projects may wait till second half of the year as developers turn focus towards execution and delivery
Indian economy: Is there a silver lining?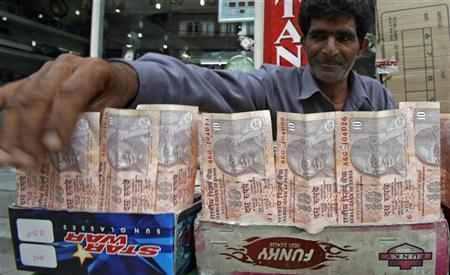 As the storm clouds gather over the economy, is there a silver lining? Yes more than one. To see them, we have to stop looking in the rear-view mirror at all the accumulated problems and negative trends, and focus on current trends.
Poor economic growth would spell UPA's doom: Javadekar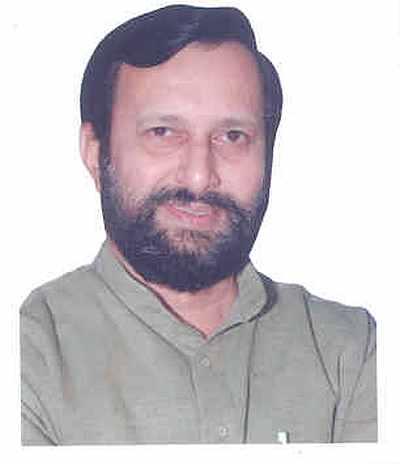 Poor shape of economy and massive corruption in UPA government would result in defeat of the ruling coalition in the next general elections, BJP MP and party's spokesperson Prakash Javadekar claimed in Hyderabad on Monday.
IMAGES: How child labourers toiled in America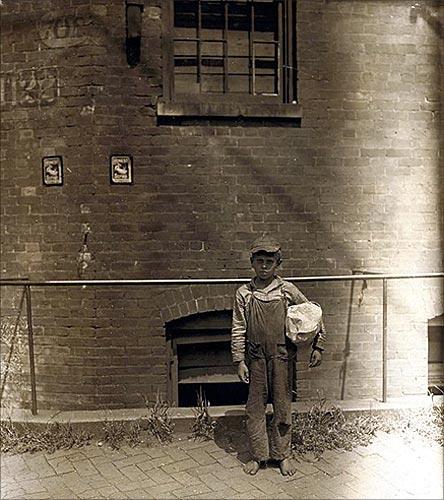 A large number of children worked in mines, glass factories, textiles, agriculture, canneries and small industries during the industrial boom from 1876 to 1900.
'Don't forget Rajat Gupta's philanthropic work in India'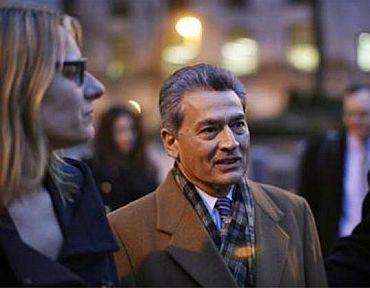 Sixty-three-year-old Gupta's trial, which began in Manhattan federal court on May 21, will resume today after a weekend break with his protege and former McKinsey executive Anil Kumar returning to the witness stand to testify against him.
India's richest join Gates in philanthropy tete-e-tete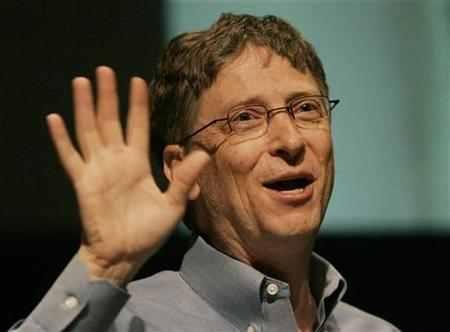 "The group expressed belief that philanthropy and social service are integral to the development of any society. The meeting was focused on sharing ideas on philanthropy and not about any pledges. It discussed social work in areas like education, health, water and agriculture," stated the Azim Premji Foundation, the not-for-profit organisation run by Premji.
IMAGES: Companies that earned highest profits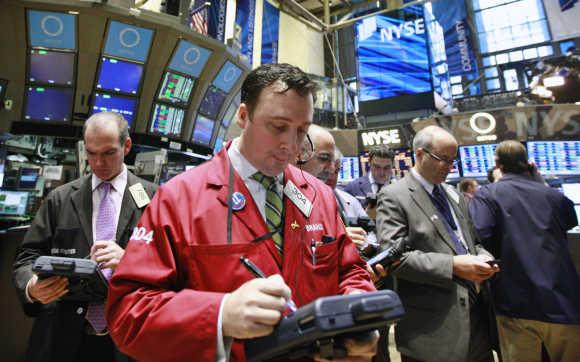 While many companies struggle to break even, there are some that are reporting record-breaking profits.
Upper crust: Exclusive sites for the super-rich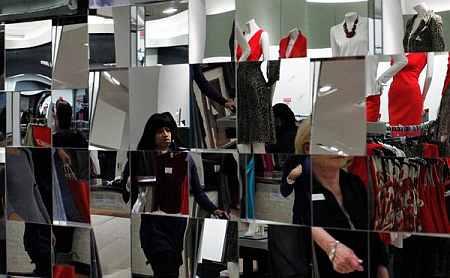 To cater to increased online spending especially for unusual products and services, websites like Excluzen.com, Elite Matrimony and Purple Swan have cropped to cater to this niche audience. The site retails such luxury for the connoisseur.
Is Samsung Galaxy S3 superior than its peers?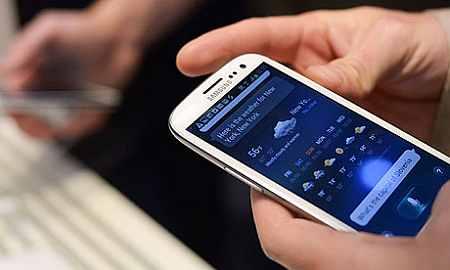 The latest mobile from the Samsung stable is out. The device sports a huge display aimed at winning your heart. Besides the looks, it has also got muscle: A 1.4GHz quad-core processor. Now, all you need is a deep pocket.
Highway projects nixed as they falter on finances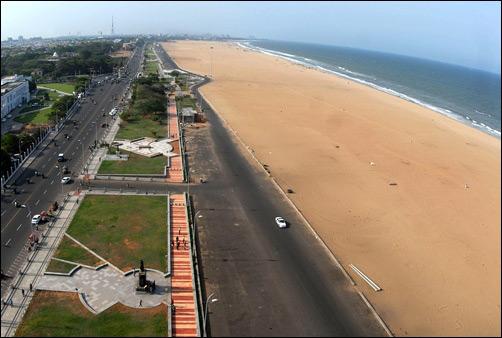 This is the first time that highway projects awarded by the NHAI have failed to achieve financial closure.
IN PIX: Ten nations where China has invested the most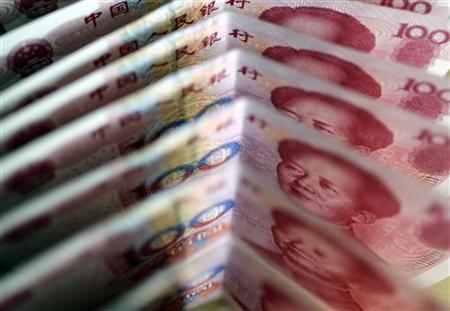 China's government has been fine-tuning economic policy settings since the autumn of last year as the outlook for the global economy darkened, export growth sank and capital inflows - a core component of money supply stalled, according to a Reuters report.
Govt backs banks' entry into commodity futures trading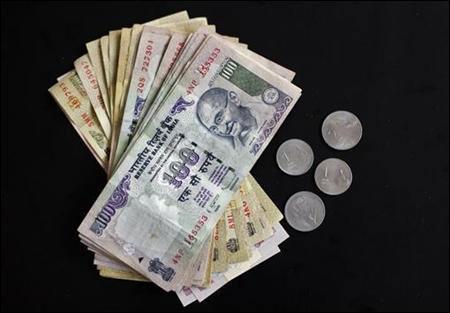 Amendment Bill may be tabled in Monsoon session despite RBI's reservations.
Telecom Revolution: How 4G will change your life forever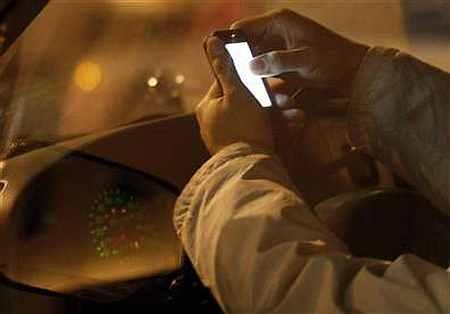 4G, already on offer in Kolkata and Bangalore, is all set to change the way you use your mobile phone, watch TV and surf the Net.
Anil Ambani group firms save on employee cost
RCom's employee cost declined by 20.7 per cent.
Why India Inc is in rush for deals in media space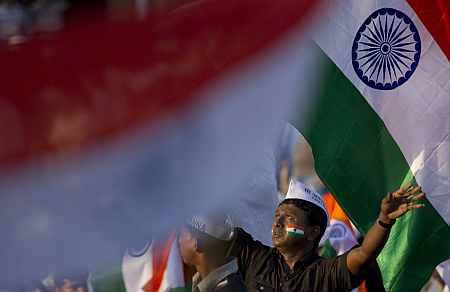 Some see value accretion, for others it's a de-risking hedge
PHOTOS: Most competitive countries in the world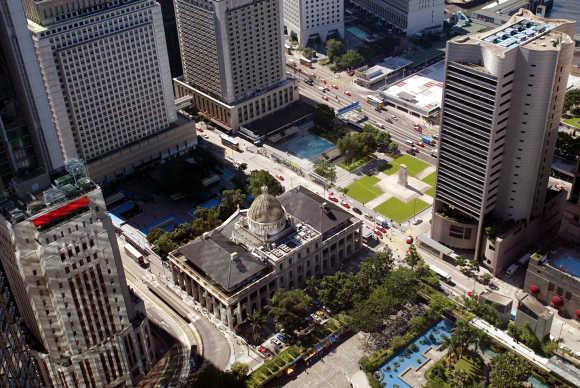 Rankings measure how well countries manage their economic and human resources to increase their prosperity.
Downgrades in earnings loom for Sensex firms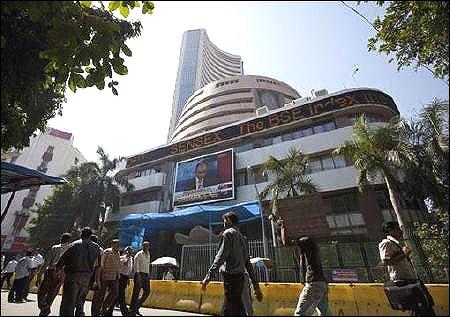 A fall in consensus earnings estimates for 2012-13 will make markets appear relatively expensive: Analysts
June 02, 2012
Petrol prices cut by Rs 2 a litre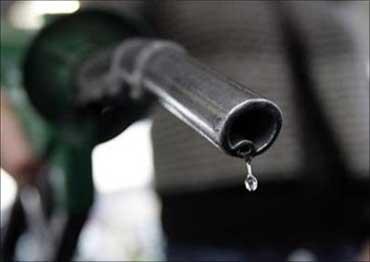 State-owned oil firms will reduce petrol price by Rs 1.68 per litre, excluding taxes.
June 01, 2012
What is Bill Gates' ultimate DREAM?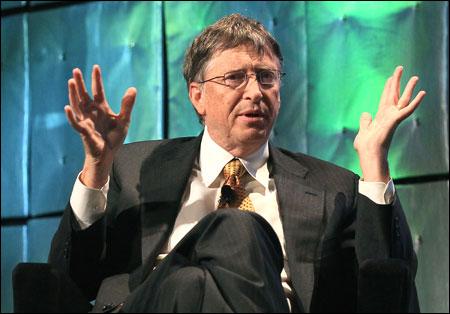 Come August and he will host the world's best scientists and engineers in Seattle, US, to see if they can design cheap, dry toilets which don't hitherto exist.
India is a growth market for us: Standard Chartered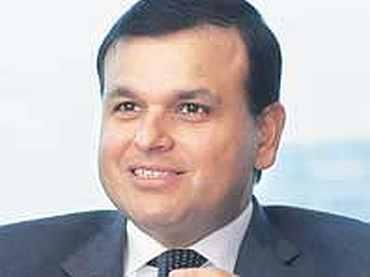 Sunil Kaushal, who took charge as the chief executive of Standard Chartered Bank's India and South Asia operations in February this year, however, appears confident that India will continue to remain a growth market for the bank in coming years.
The alarming case of India's declining growth figures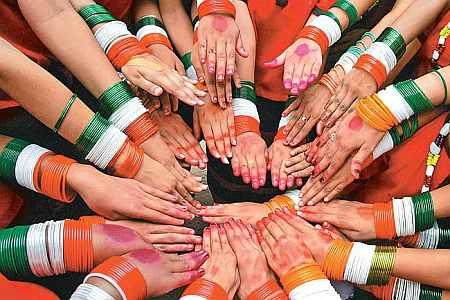 The crisis is visible across sectors -- even services, normally the engine of growth, clocking near double-digit figures even if agriculture and industry are anaemic, grew at only 7.9 per cent.
PHOTOS: India has one of the most millionaires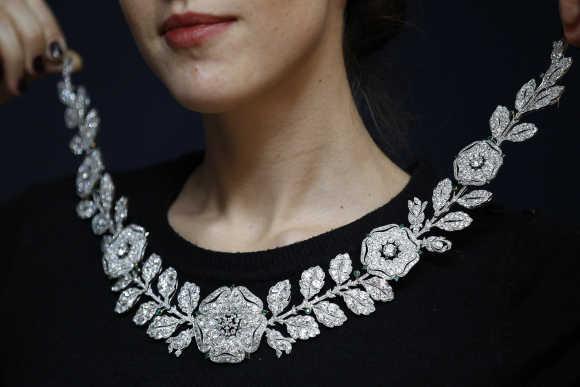 Global private financial wealth grew by 1.9 per cent in 2011.
India Inc ready to shift to other side of the dot on www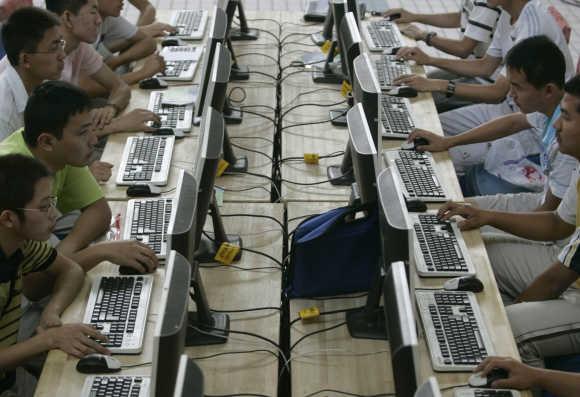 The Internet Corporation for Assigned Names and Numbers, which recently closed the process for its top-level domain programme, has received 28 applications from 15 Indian corporate houses.
Ambani of the Gulf bets big on Indian market
With a house on the top floor of Dubai's Burj Khalifa, the world's tallest building, Bahrain-based India-born billionaire Ravi Pillai is planning big-buck investments across the construction, hospitality, real estate and healthcare sectors in India.
Trading in options comes cheap, but with risks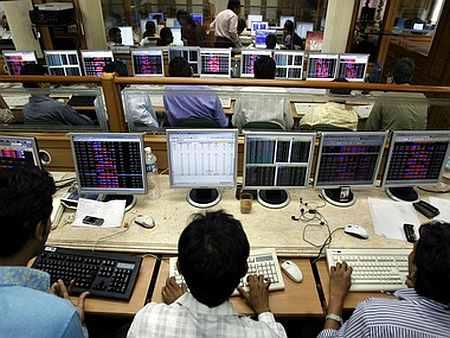 Index options safest in derivatives but can wipe out all the capital if attempted without knowledge.
Petrol price hike: How does it affect the common man?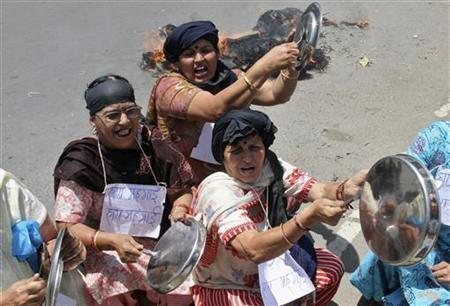 While RBI is still battling rising inflation, it now has the tough task of managing inflation in the light of increased petrol prices.
Looming shadow of the monsoon-unfriendly El Nino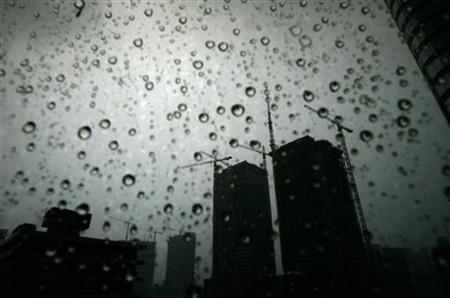 El Nino, an anomalous rise in sea surface temperature off the Peru coast, has been observed to often cause the Indian monsoon to flounder, resulting in poor rainfall. Nearly 60 per cent of agricultural land is wholly rain-dependent.
Stunning IMAGES of 30 rail stations around the world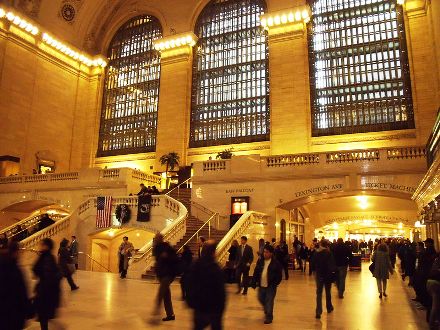 A glimpse into some beautiful railway and metro stations across the world.
Millionaire households in India SWELL amid slowdown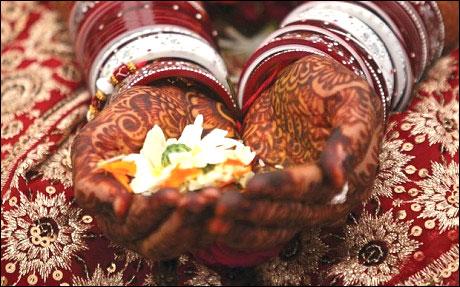 The number of millionaire households in India jumped nearly 21 per cent.
India to be $2-trillion economy by FY13-end?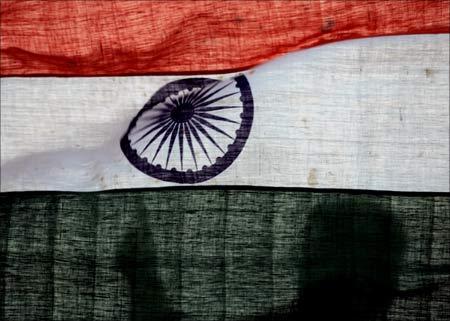 In 2011-12, when the rupee stood at an average of 47.95 against the dollar, the size of the economy was $1.84 trillion at current prices (including indirect taxes).
PHOTOS: Billionaires who did not complete college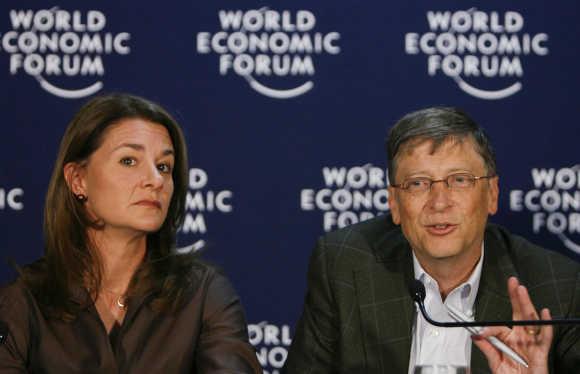 There are some who did not complete college, but went on to become successful businessmen.
PHOTOS: How the iconic Golden Gate Bridge was built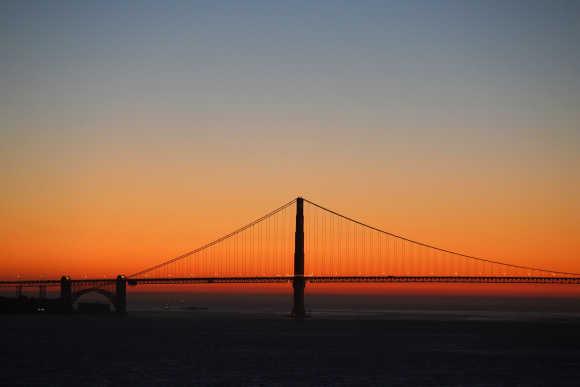 It is one of the most internationally recognised symbols.
IMAGES: Most admired car companies in the US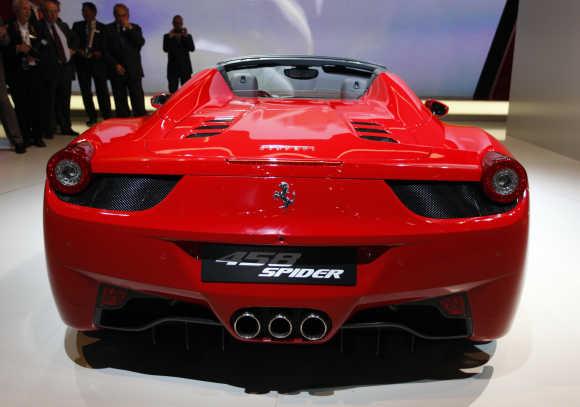 Car manufacturers are finding it tough to increase their numbers amid the economic slowdown.
Want to SAVE tax? Try these offbeat options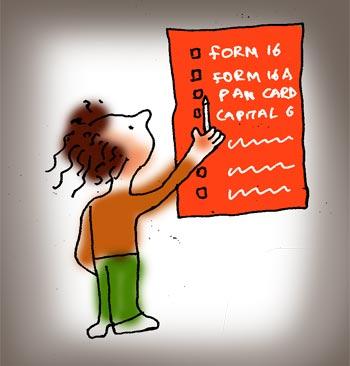 One of the best ways to take the time to research and plan well in advance, is to start on this exercise right in the beginning of the financial year and not at the end of the it, when there are bound to be different constraints on the cash flow and also confusion over what to choose in the last minute frenzy.
Archives
May 2012
|
April 2012
|
March 2012
|
January - February 2012
|
August - December 2011
|
July 2011
|
June 2011
|
May 2011
|
April 2011
|
March 2011
|
February 2011
|
January 2011
|
December 2010
|
November 2010
|
October 2010
|
September 2010
|
August 2010
|
July 2010
|
June 2010
|
May 2010
|
April 2010
|
March 2010
|
February 2010