July 31, 2012
No rate cut: Both praises and brickbats for RBI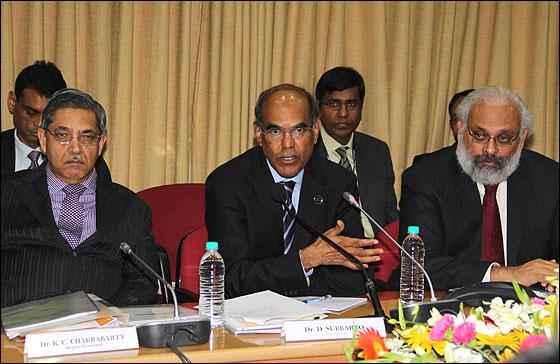 For the second consecutive time, the Reserve Bank of India (RBI) on Tuesday left the key interest rates unchanged in its attempt to fight inflation.
NDTV sues Nielsen for 'taking bribes to fix ratings'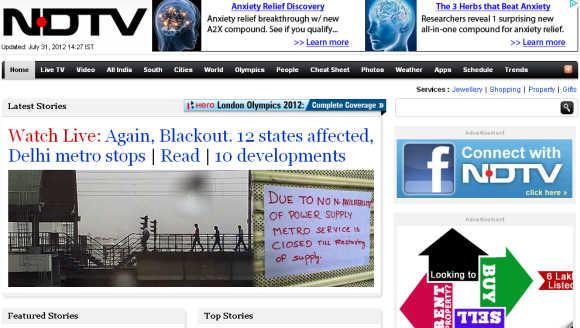 NDTV has sued Nielsen for allegedly manipulating viewership data in favour of channels that were willing to give bribes.
Dubai airport turns busiest, sees 27.9 mn passengers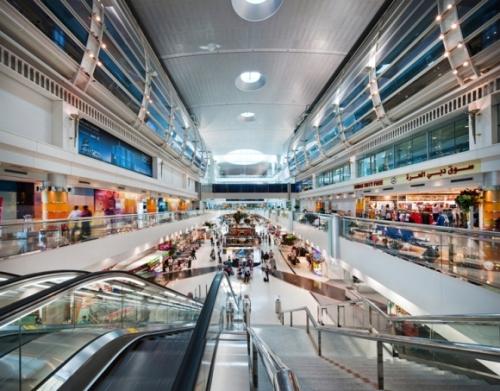 Dubai International Airport recorded the busiest first half in its history with 27.9 million passengers passing through its three terminals between January and June this year, the traffic report issued by Dubai Airports said.
Why RBI's decision to retain old rates is right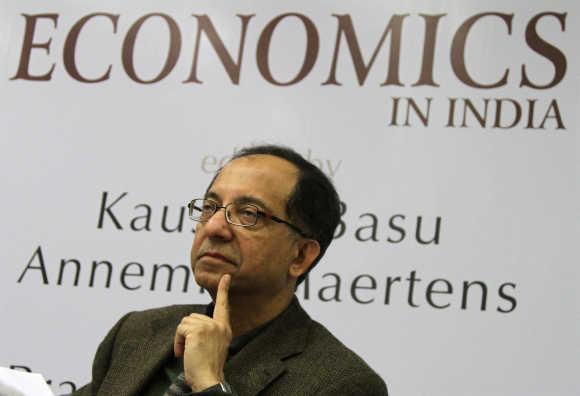 The central bank lowered the Statutory Liquidity Ratio -- amount of deposits banks park in government bonds -- by 1 per cent to 23 per cent.
HDFC banks on its 'recession-proof' formula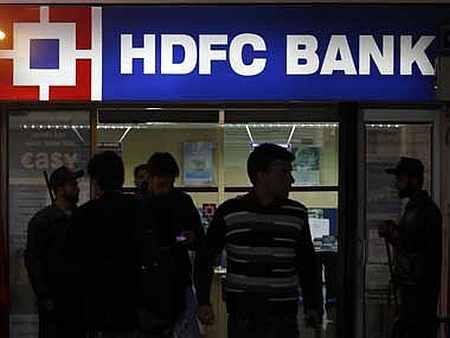 Despite the ups and downs, the home financier is able to sustain its spreads and report the same loan growth Q-o-Q; so predictable that analysts sometimes find it boring.
Tamil Nadu: Distressed farmers look for other jobs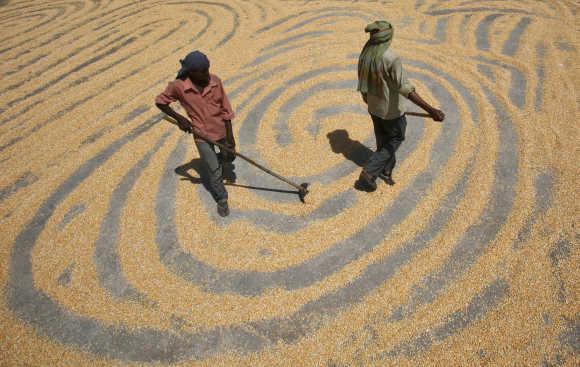 Demand for consumer goods is almost intact due to availability of jobs outside the farm sector, such as MGNREGS.
Start-up success: An Indian product for Fortune 500 cos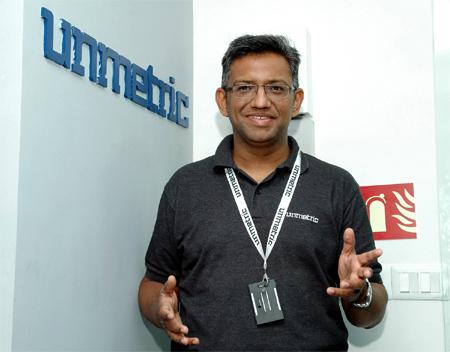 This start-up helps corporates use social tools to understand their competitors' social media strategy.
Want to save money? e-shopping is the answer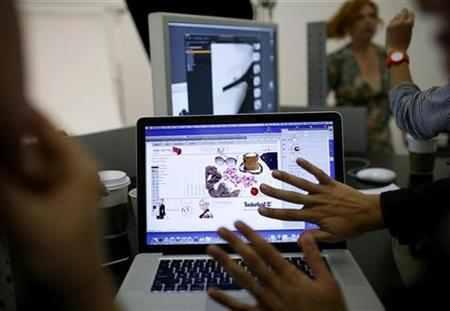 Some other sites that allow repayment over longer tenures also waive off interest cost but that might be built into the product price.
World's most difficult companies to get a job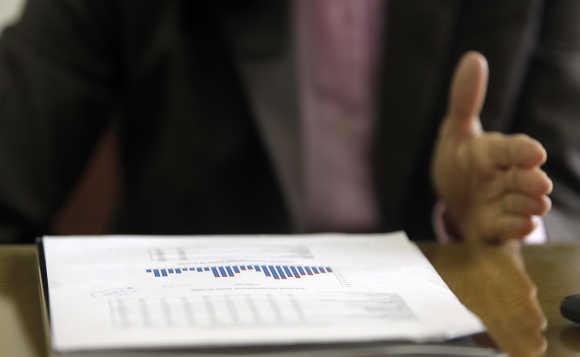 Here we take a look at companies that conduct toughest interviews in the world.
Reserve Bank of India leaves key rates unchanged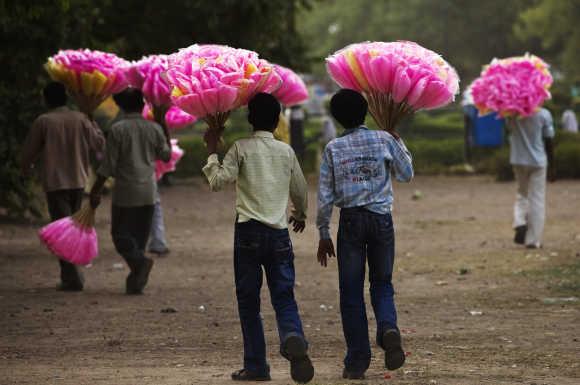 The central bank cut SLR to 23 per cent from 24 per cent.
ONGC sitting on a pile of cash is a myth: Sudhir Vasudeva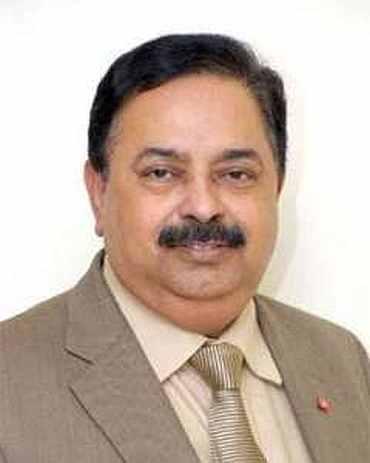 Despite stagnant domestic production and challenging geopolitics, Oil and Natural Gas Corp has a plan to produce 130 million tonnes (mt) oil equivalent by 2030.
Inflation a big worry, says RBI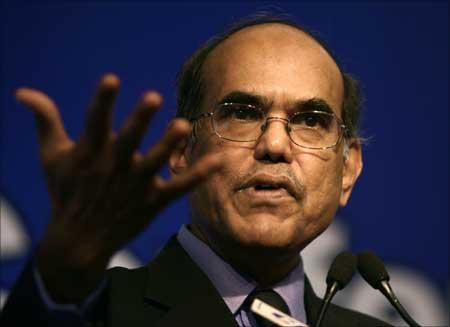 Calls for decisive fiscal policy action to revive growth
The pill pushers: Story of a questionable nexus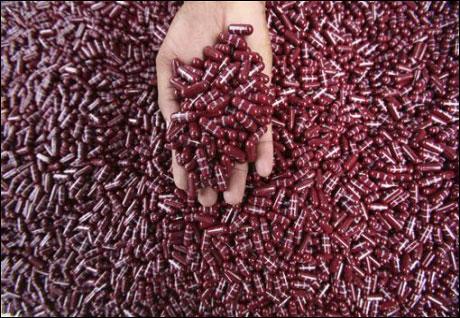 There are 20,000 pharma companies in India scrambling to get doctors to prescribe their drugs.
IMAGES: Who lost how much from Facebook stock crash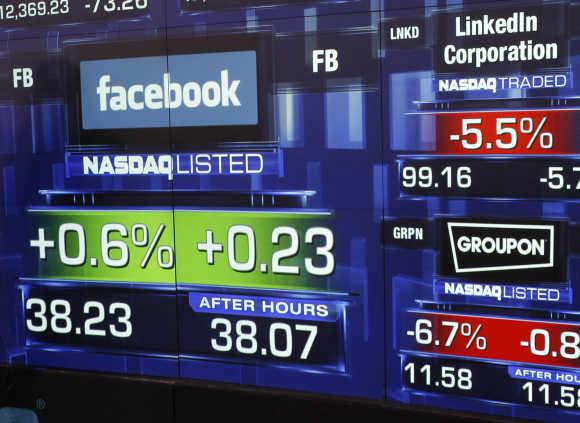 As a whole, Facebook's insiders have lost about $19.2 billion.
IMAGES: 3 closest rivals of the all-new BMW 3 series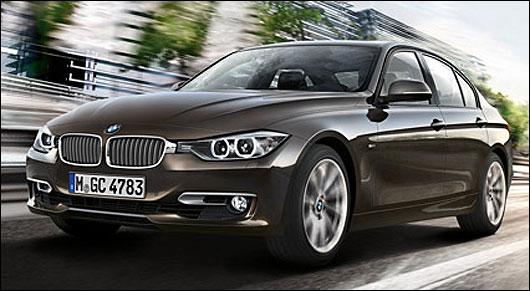 The new 3 still has a fight on its hands.
IMAGES: World's 10 most innovative NEW city projects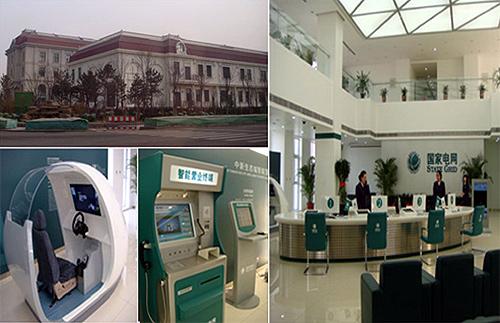 These city projects promise better urban living conditions.
IMAGES: This is the world's TALLEST green building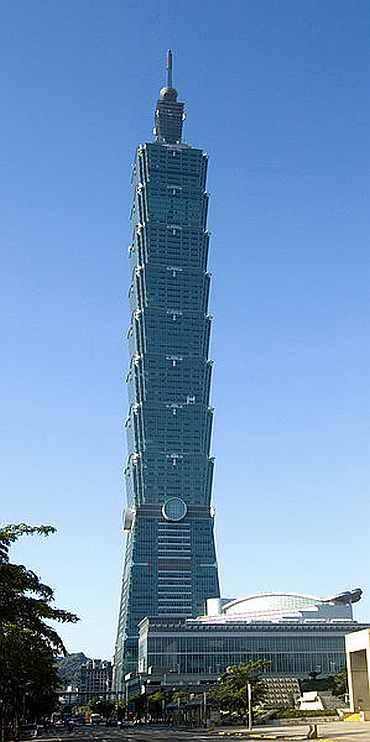 The 1,666 foot tall building has received the Leadership in Energy and Environmental Design (LEED) Platinum certification from the US Green Building Council.
July 30, 2012
FMCG firms to face monsoon blues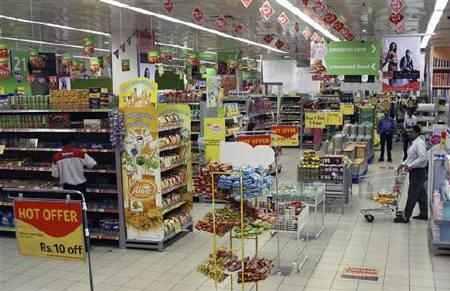 Despite a handsome performance by leading fast moving consumer goods (FMCG) companies in the June quarter, the road ahead appears full of hurdles.
Special: How China is handling the economic slowdown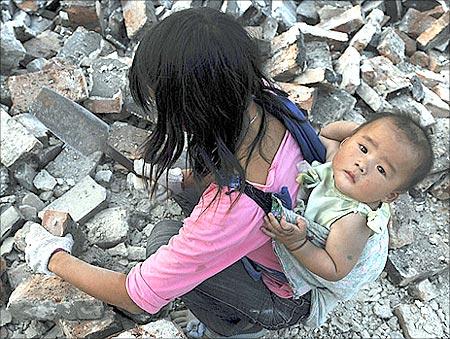 China's leaders are responding to the growth slowdown, but risk losing their strategic direction.
'Strict action needed to stop corruption in NREGA'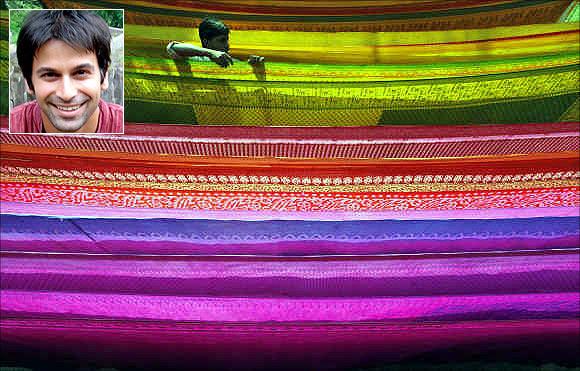 We need real laws to protect whistle-blowers, and even more than that real action should be taken against perpetrators, says Sandip Sukhtankar.
IMAGES: Boom time for luxury market in China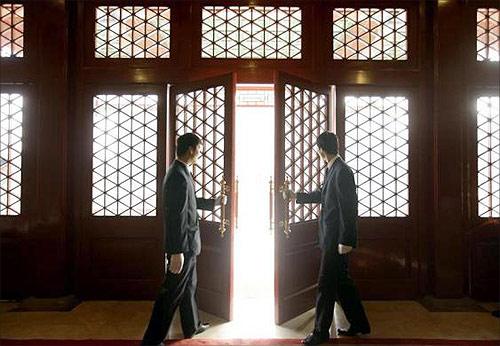 Major international luxury goods manufacturers are riding high in China with the luxury goods market booming, despite a slowdown in economic growth.
How Toyota aims to attract the youth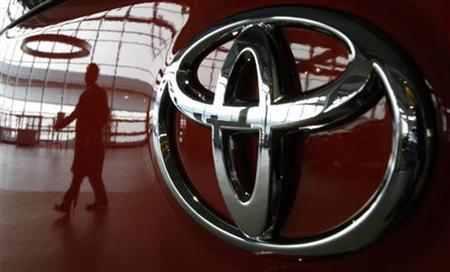 Having entered the mass segment in India with its compact range, comprising the Etios and the Etios Liva a little over a year ago, the campaign marks its first major attempt to communicate to the masses.
US GDP: A tale of uninspiring new normal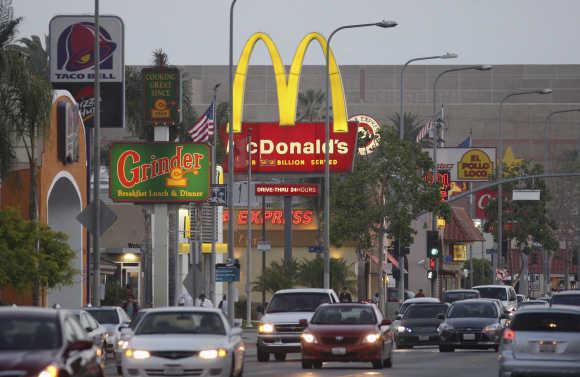 Meanwhile, adjustments to prior years suggest America's emergence from the 2009 recession has been sluggish, yet steady.
IMAGES: All about the Rs 28.9 lakh new BMW 3 Series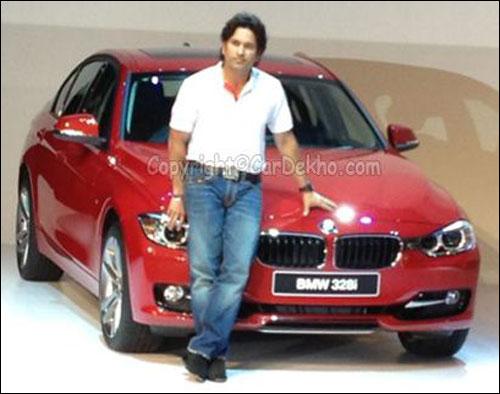 The BMW 3 series is here to challenge the Audi A4, Mercedes C Class and the likes.
Warning: Markets caught between devil and deep sea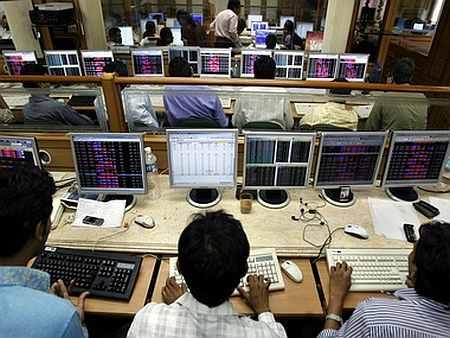 With the Nifty settling below 5,050 on the expiration of July 2012 series, tongues seem to have started to wag again over the outlook for the markets in India.
Premium food and beverage market to see fast growth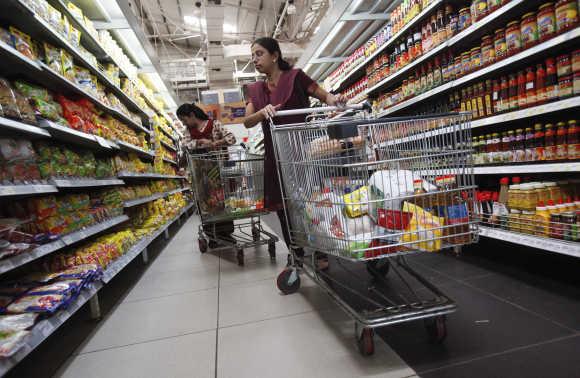 Premium food and beverage market is expected to grow rapidly.
Why metros are going off-track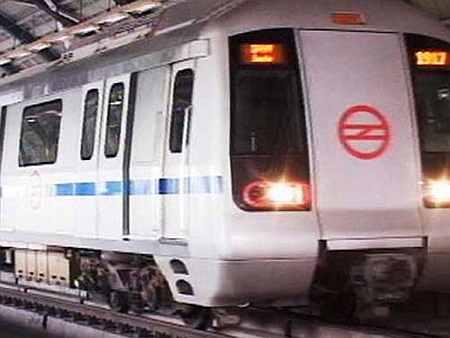 Chiefs of metro rail corporations, operating or implementing rapid transport systems in various cities, are reported to have demanded that they be freed from the regulatory control of the Indian Railways.
Property prices in Mumbai set to increase 20%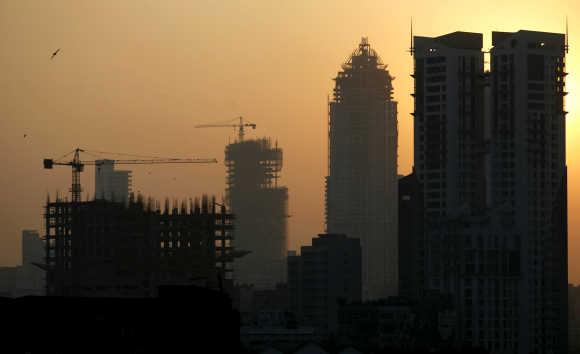 Have already touched Rs 1 lakh per sq ft, surpassing those of Manhattan in NY and London.
Dry spell: Food prices on fire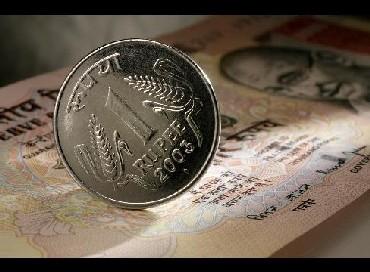 Prices of essential commodities, including foodgrains, have surged 8-10 per cent in just three days, because of deficient rains and on concerns that the farm output this kharif season would be hit badly.
IMAGES: Indian Railways exports these beautiful coaches!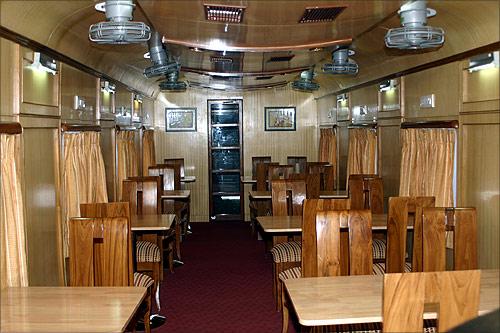 Established in 1986, Rail Coach Factory (RCF), a manufacturing unit of Indian Railways has manufactured around 16,000 passenger coaches of 51 different types including self propelled passenger vehicles which constitute over 35% of the total coaches in the Indian Railways.
PHOTOS: Making of Mahindra Xylo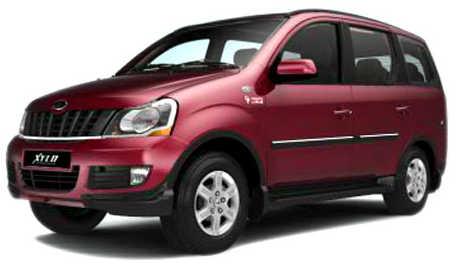 Its portfolio comprises of some amazing models like Mahindra Scorpio, Mahindra XUV 500, Mahindra Verito sedan and Mahindra Xylo.
July 27, 2012
IMAGES: Sachin Tendulkar unveils all-new BMW 3 series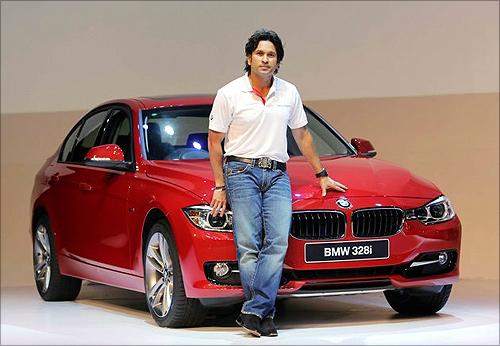 German carmaker BMW on Friday launched its 3 Series in India, as competition hots up in the luxury car market.
HDFC Bank overtakes SBI as India's most valued bank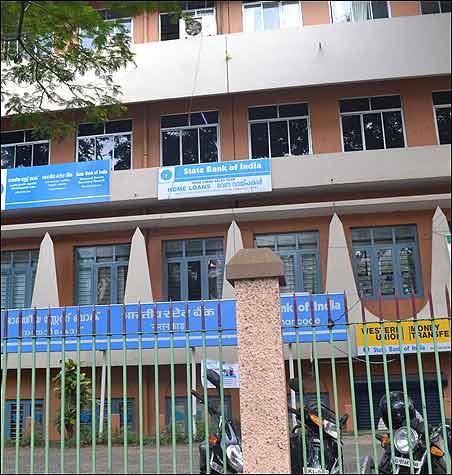 SBI shares were seen trading under pressure with a fall of nearly 2 per cent this afternoon, despite an overall uptrend in the market, while HDFC Bank shares gained by more than 3 per cent.
FDI does not benefit any country: Madhav Gadgil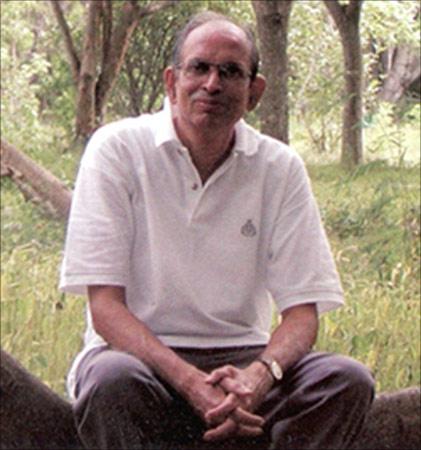 "FDI doesn't benefit any country; these investors are exploiting us," Says Madhav Gadgil.
'Indian IT cos supported 2.8 lakh jobs in US last year'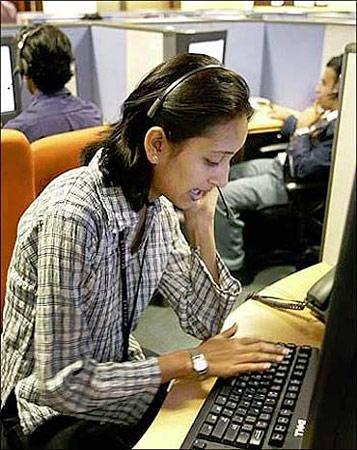 Acknowledging that India's trade and economic relationship with the US has not scaled the heights reached in US trade and economic ties with China, she said there are goals yet to be achieved in this area.
COLUMN: How did the bankers become sexy?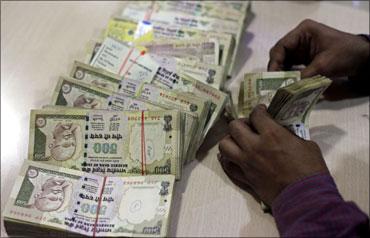 Banks are being squeezed every which way -- on capital, on compensation, on credibility. Jobs in financial services will become scarcer and will pay less.
Shinzo Nakanishi: Maruti Suzuki's unsung crisis manager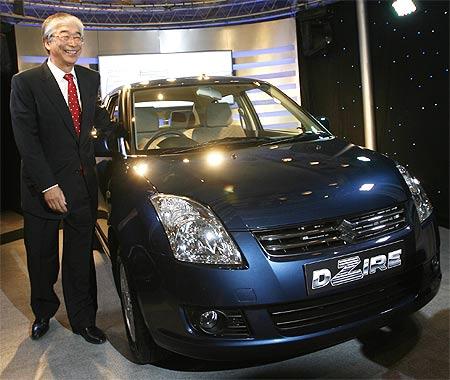 Shinzo Nakanishi, the 65-year-old managing director and chief executive officer (CEO) of Maruti Suzuki India Ltd (MSIL), spent the better part of last week visiting and apologising to injured colleagues across half a dozen hospitals in Gurgaon, Haryana.
'91% bearings on Delhi Airport Metro track were defective'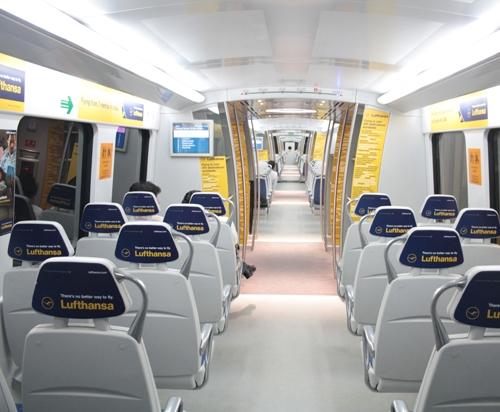 A report of a joint inspection committee (JIC) - comprising experts from DMRC, Indian Railways and Reliance Infra - has revealed that the Airport Metro Express line had been rolling on a track that had 91 per cent of its bearings dislocated.
PM as FM: Nothing much has changed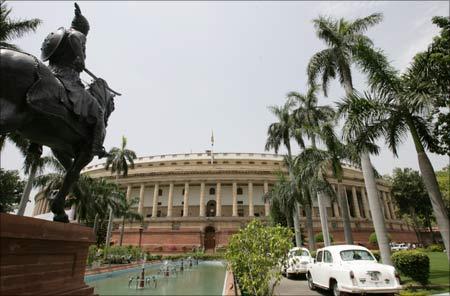 The prime minister has been careful to say the right things about foreign investment and animal spirits; some of the more controversial aspects of the Mukherjee era are being given a high-profile review.
Mahindra's new-look Verito @ Rs 5.27 lakh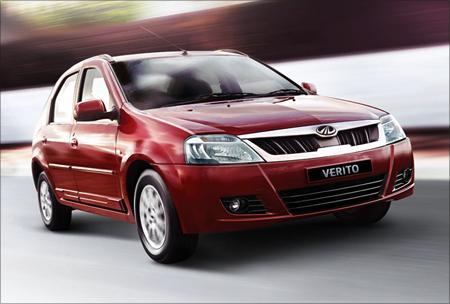 The car will be available in both petrol and diesel options and will take on Maruti Suzuki's DZire and Toyota Kirloskar Motor's Etios.
Why prices rise by 300% from market to consumers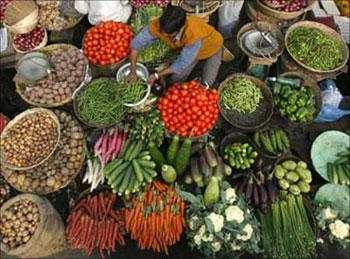 With a multi-tier supply chain, consumers pay up to 300% more than wholesale prices for agricultural commodities.
July 26, 2012
Why workers at Maruti's Manesar plant are disgruntled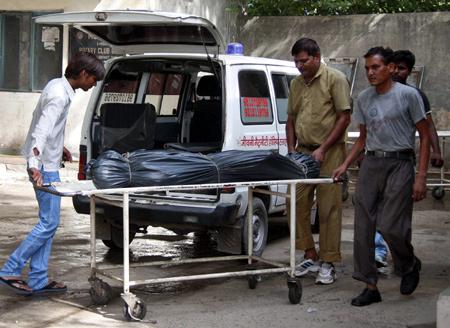 The salaries for the top management, which was already better off, have gone up many times whereas wages at the bottom have marginally increased thereby widening the gap between the rich and the poor.
IMAGES: An amazing bus that does push-ups!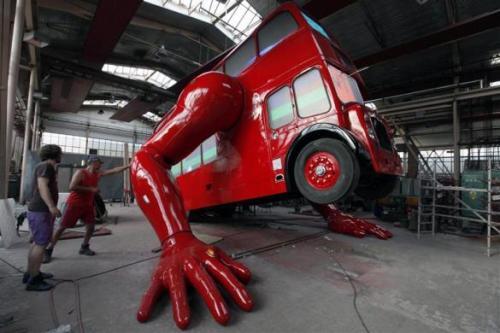 Czech artist David Cerny is transforming a London bus into an amazing robotic sculpture.
Bad monsoon? How it will hit key sectors of the economy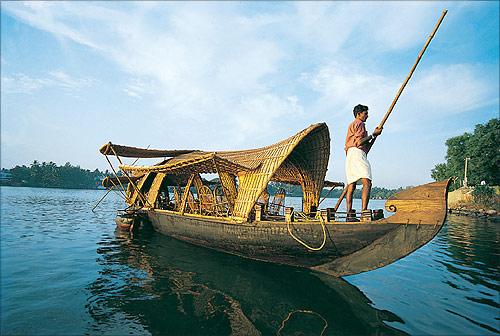 Not just agriculture, monsoons are important for the hydro-electric power generation too, which in turn reduces the consumption of diesel and other forms of fuel.
What the Apple CEO likes and dislikes about India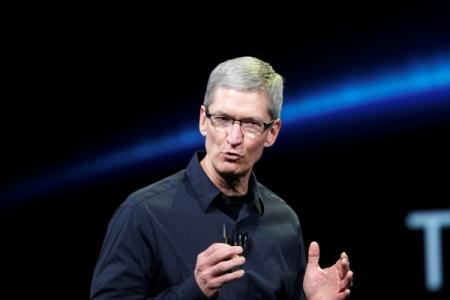 "I love India, but I believe Apple has some higher potential in the intermediate term in some other countries," Apple CEO Tim Cook said.
'Auction land instead of compensating farmers'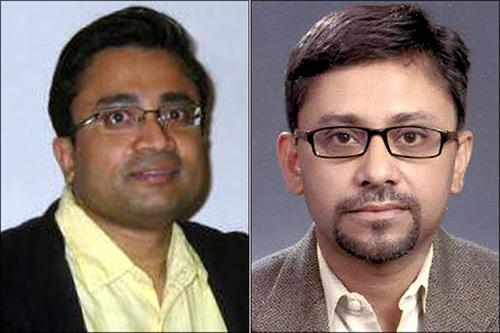 Farmers should decide how much compensation is enough for them, say Parikshit Ghosh and Maitreesh Ghatak.
IMAGES: Car of the Year - Hyundai Elantra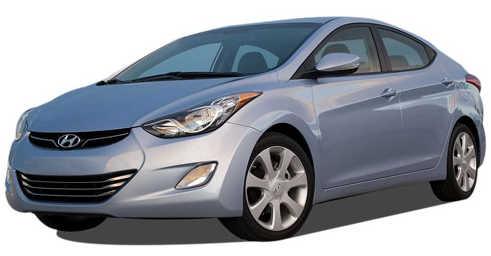 It seems the Korean carmaker Hyundai Motors has pulled up its socks to conquer every bit of premium car segment.
Slowing output: What the RBI should do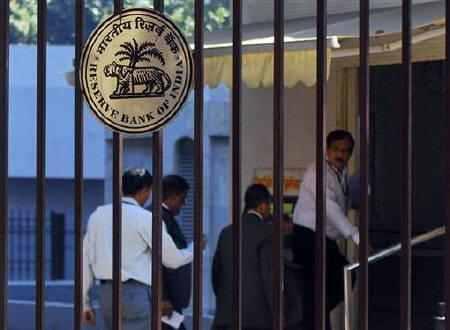 RBI's policy stance must address concerns over slowing output
Mascot Quiz: Can you identify these figures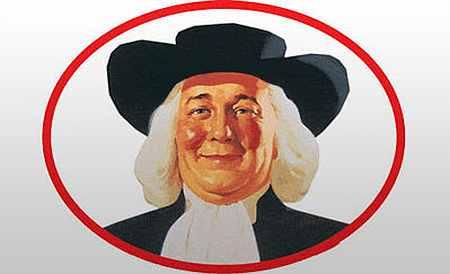 A brand mascot personifies the brand very effectively. They have the capacity to create a better brand recall and strong positioning for a brand. Take this quiz to find out if these mascot have managed to leave a lasting impression.
Smaller, mid-size IT cos performing well: Nasscom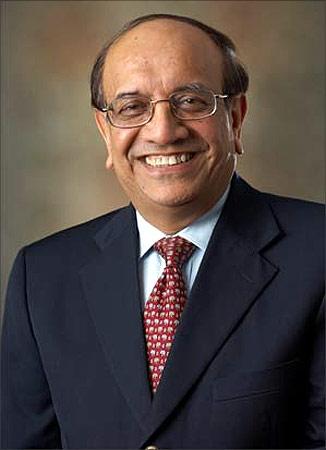 With some IT majors performing below industry expectations, Nasscom on Wednesday said smaller and mid-size companies, which adopted different strategy after the 2008-09 economic crisis have peformed well, posting up to 20 per cent growth.
July 25, 2012
HCL to hire 10,000 employees in US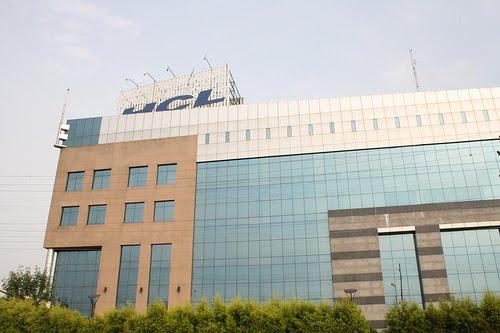 HCL Technologies on Wednesday said it will give salary hikes of up to 8 per cent to its offshoreemployees and its plan of hiring 10,000 people in the US and Europe is also on track despite the global economicuncertainties.
Tough measures needed to make AI survive: IATA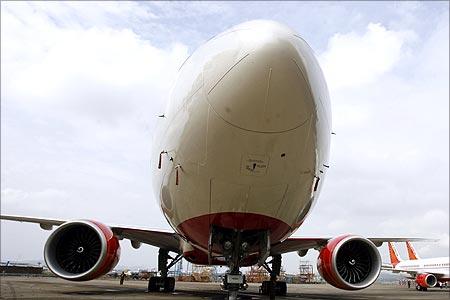 Tough measures need to be taken to make Air India "survive and thrive", global airlines body IATA said on Wednesday, asking the government to take a cue from the merger of two state-owned Japanese carriers which slashed jobs and operations to come out of bankruptcy.
FDI inflows to India see sharp dip in May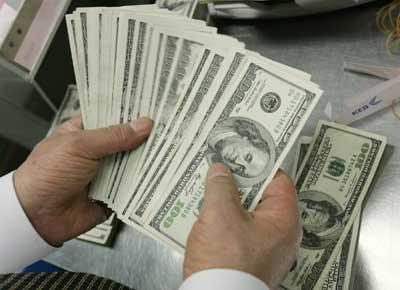 Foreign direct investment (FDI) in India declined sharply for the second month in a row in Maywith inflows slipping to $1.32 billion from $4.66 billion in the year-ago period, reflecting the impact of slowing global economy.
Facebook user base soars to 50 million in India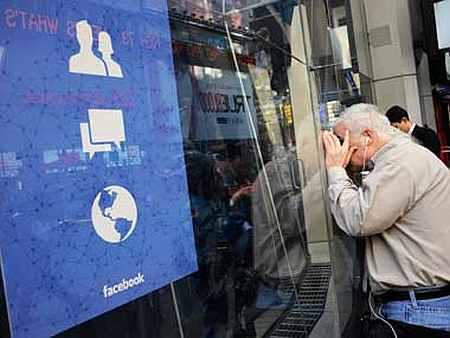 Facebook has said its user base in India has grown from 8 million in 2010 to 50 million now and most of the people access the site through mobile phones, prompting it rethink its model.
Now, check your PF account on EPFO site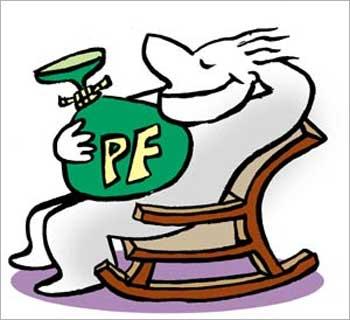 Over 50 million subscribers of the retirement fund body EPFO can obtain e-passbook along with details of their updated accounts online from Wednesday.
Jet chief on what ails India's aviation sector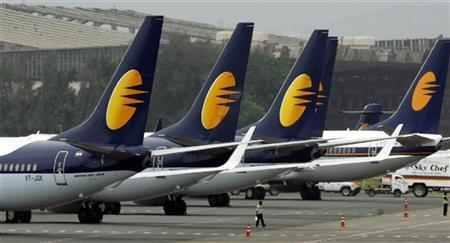 On the high costs facing the Indian airline industry, Goyal said the factors included a depreciating rupee against the dollar, escalating jet fuel prices, high taxes and rising infrastructure costs.
Petrol, diesel prices rise in 7 states, drop in 11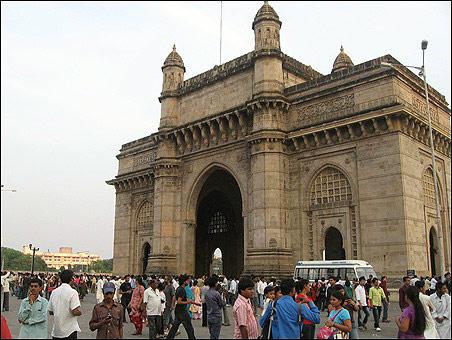 Petrol and diesel prices were on Wednesday hiked in seven states like West Bengal and Maharastra and that of domestic LPG in six states as state-owned oil firms recalibrated rates to reflect changes in local levies.
IIT Mumbai alumnus gifts $1 million to Cornell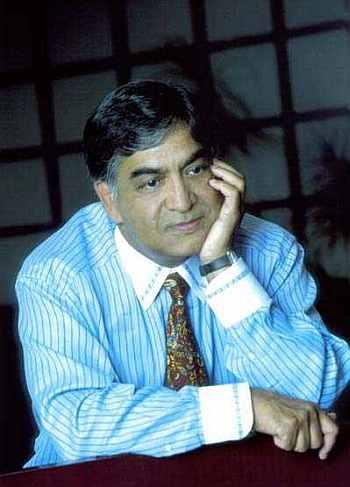 Raj Gupta, former chairman and CEO of pharmaecuticals giant, Rohm & Haas, endowed $1 million fellowship to his alma mater, Cornell University in the name of his parents.
Income Tax officials after 'big fish', raids up 60%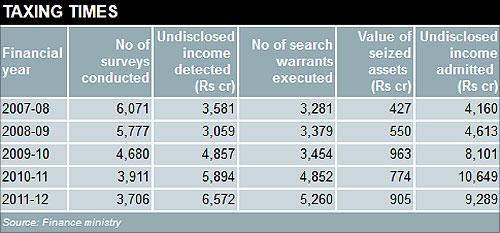 The value of assets seized during raids by the Income Tax Department has more than doubled in last five years, as the department started going after the 'big fish'.
43% engineers in India can't write correct English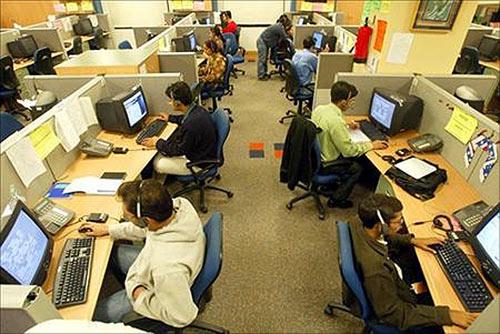 This poor grasp over grammar by engineering graduates is highlighted in a report by employability measurement and recruitment firm Aspiring Minds.
AMAZING! $70-mn organ chips could recreate human body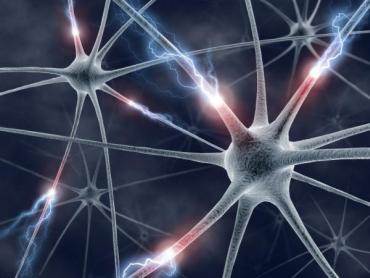 The five-year long 'Tissue Chip for Drug Testing' programme, worth 45 million pounds ($70 million), is being funded by three giant US agencies, the Daily Mail reported.
India profits for small foreign banks plunge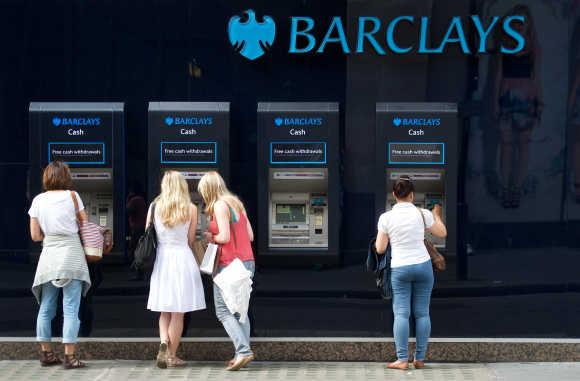 Lower revenue, rise in costs, higher provisions hit earnings in a subdued growth environment.
How Germany shrugs off Moody's downgrade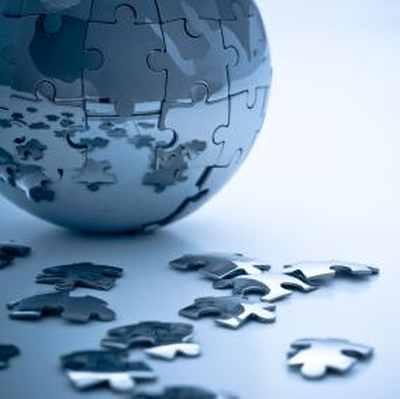 Moody's had revised credit outlook of Germany to negative, raising the possibility of the economic major losing its coveted 'Aaa' rating amid worsening European debt turmoil.
Birla, Jindal go after foreign mining assets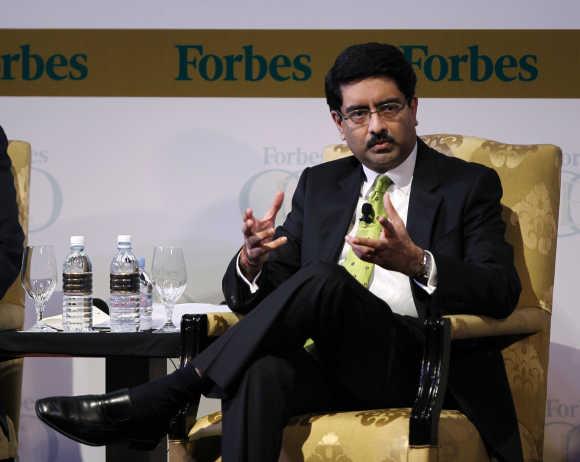 India's resource-hungry corporations are going aggressive to acquire natural resource assets overseas.
Loan pricing by banks comes under RBI lens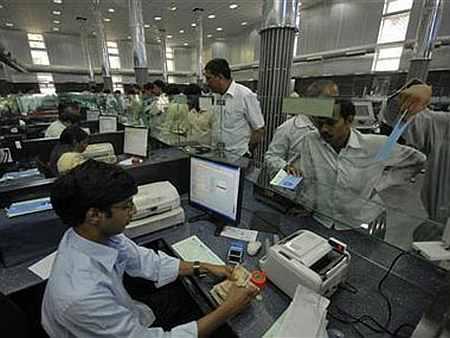 Base rate effectiveness under review due to lack of monetary transmission
IMAGES: A tale of Bangalore and Delhi Metro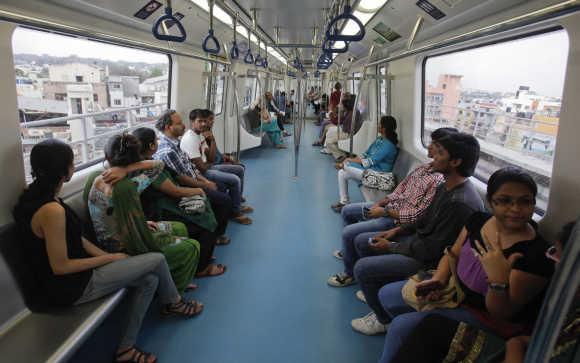 Bangalore and Delhi experiences have lessons to offer metro projects in other Indian cities.
PHOTOS: Largest consumer markets in the world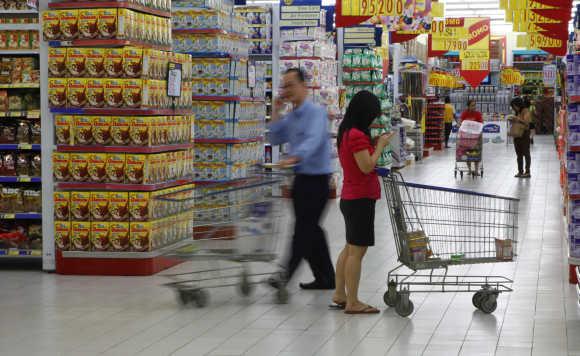 India, like other emerging economies, is a huge consumer market, and it is expected to grow further.
Stunning images: Tallest buildings in Dubai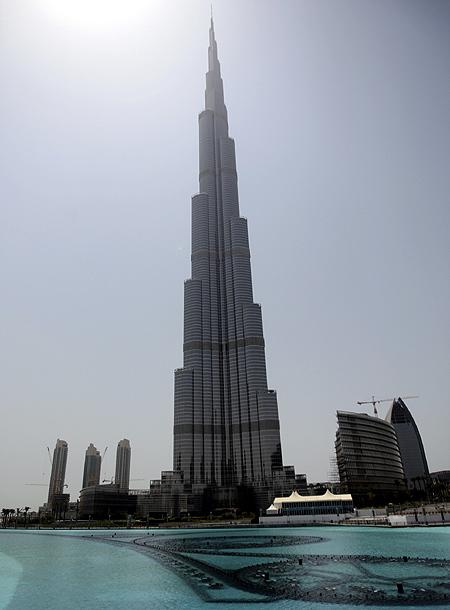 The history of skyscrapers in Dubai began with the construction of the 149-metre (489 ft) Dubai World Trade Centre in 1979.
July 24, 2012
Manesar land: Maruti asked to pay Rs 235 cr to farmers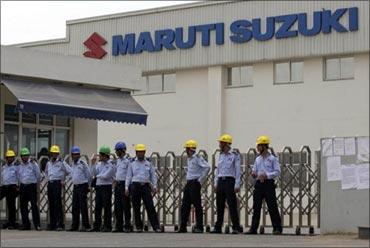 Maruti Suzuki's woes at Manesar are piling up with the Haryana government asking the company to pay Rs 235 crore (Rs 2.35 billion) to HSIIDC as enhanced compensation to farmersfor land acquisition under a Supreme Court order.
Infosys to hire 2,000 people in US by Dec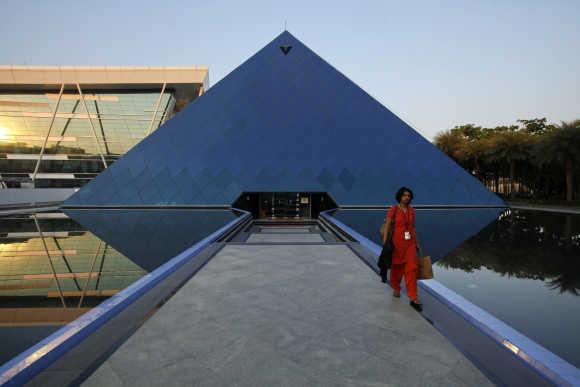 India second largest software firm Infosys on Tuesday said it plans to hire close to 2,000 people in the US by the end of this year.
Oil Ministry pushing for hike in diesel, LPG prices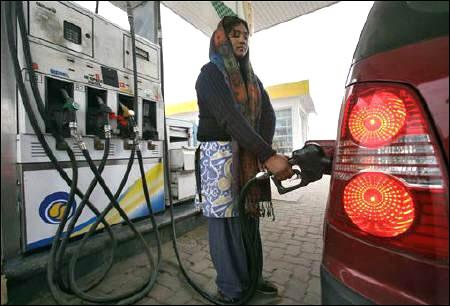 Close on the heels of a 70 paise per litre hike in petrol prices, the Oil Ministry is pushing for an increase in diesel and domestic cooking gas LPG prices, even though it is unsure of political support for the unpopular move with the ruling UPA alliance.
PM's stand on reforms: What Premji has to say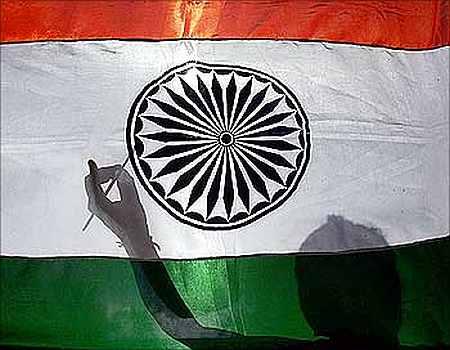 Premji said more than policy initiatives, the government should systematically execute on issues which are part of the existing policy.
Inappropriate pix on Facebook? You could lose a job!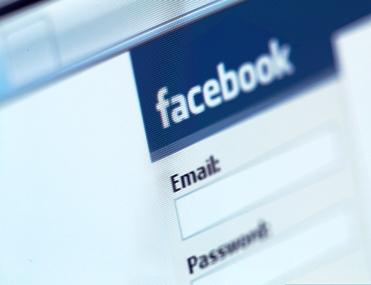 In one of the biggest ever studies of the importance of Facebook profiles among job hunters, American scientists found that employees increasingly use the social networking site to weed out unsuitable candidates, the Daily Mail reported.
Iron ore: Much ado about little things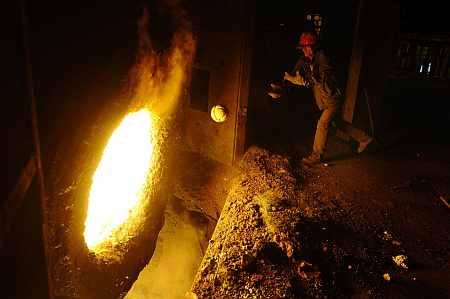 To look at it rationally, a steel plant in Visakhapatnam without ownership of mines perhaps will not be worse off if it starts using Australian ore instead of hauling the mineral from Bailadila in Chattisgarh, especially when sea freight is down and rail charges are up.
Success story: Meet the world's youngest entrepreneurs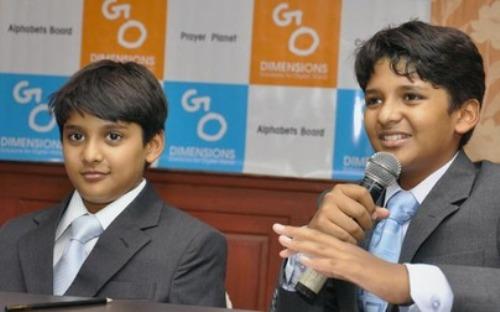 When brothers 12-year-old Shravan Kumaran and 10-year-old Sanjay Kumaran registered their own company in December 2011, little did they know that they would become the youngest entrepreneurs in the world.
Maruti vs workers: Lessons from Manesar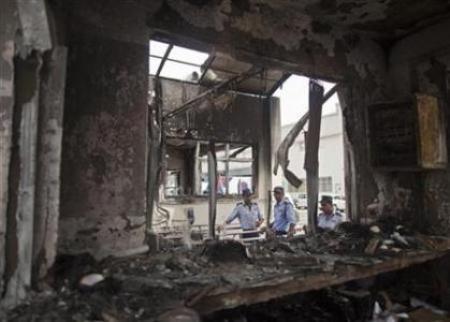 There is enough blame to go around for Maruti violence.
Business schools get more women on board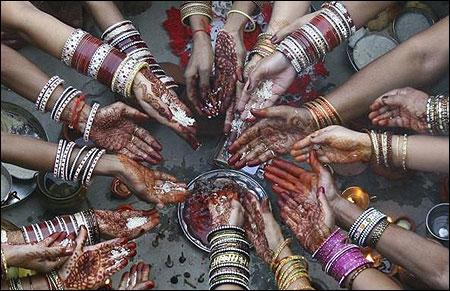 Management institutes are putting in additional efforts to get more woman students on their campuses.
Mumbai, Jaipur to get AC double-decker trains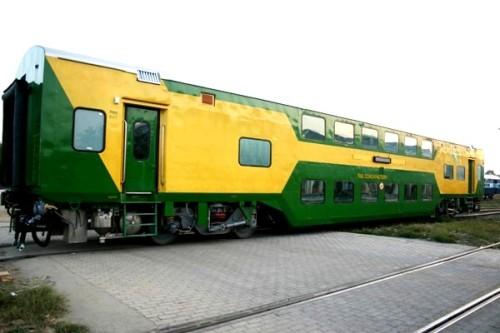 The much awaited fully air conditioned double-decker trains between Delhi-Jaipur and Mumbai-Ahmedabad are set to be launched soon as both of them have got safety clearance.
Can Lumia revive Nokia's fortunes in India?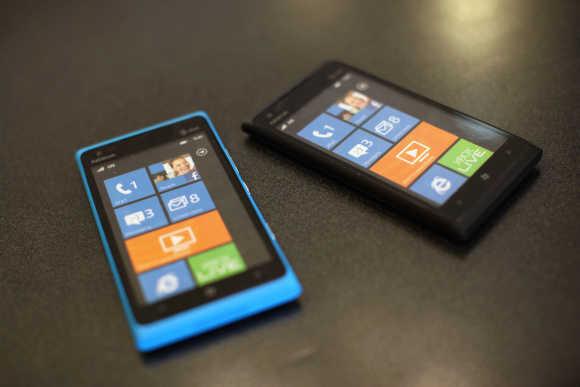 After getting hammered by competitors like Samsung both globally and in India, Nokia's domestic revival rests on its latest Lumia series of phones.
Wipro Q1 net up 18.37% at Rs 1,580 crore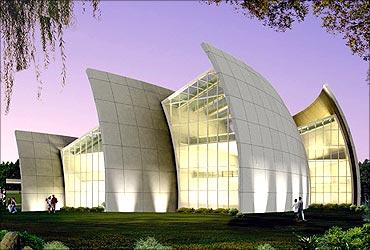 The company had posted a net profit of Rs 1,334.9 crore (Rs 13.34 billion) in the April-June quarter of last fiscal, Wipro said in a filing to the Bombay Stock Exchange.
'India lacks China's ruthless pursuit'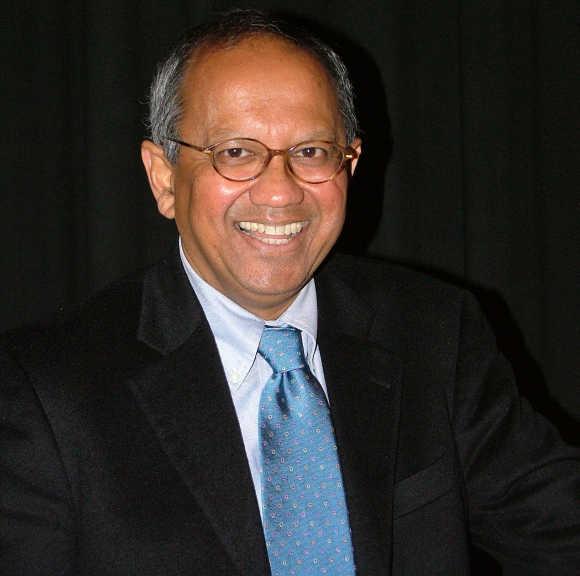 India's economy is slowing down due to domestic issues, says Sumit Ganguly.
IMAGES: Slowest-growing economies in the world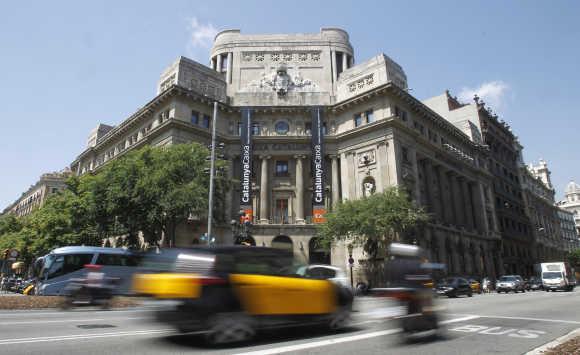 Some nations are finding it hard to boost growth.
Why YouTube continues to rule online video streaming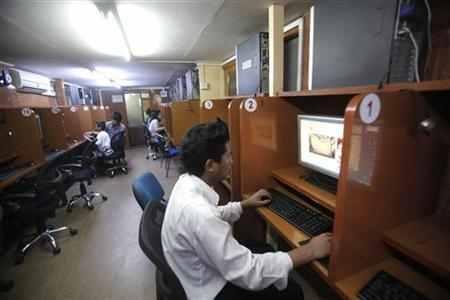 With nearly 72 hours of content uploaded (globally) onto its platform every minute, YouTube remains the top video site in India with over 25 per cent share of the market.
July 23, 2012
EGoM for spectrum price between Rs 14,111-Rs 15,111 cr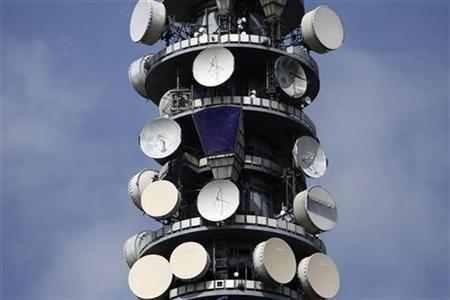 In a relief to telecom operators, the Empowered Group of Ministers (EGoM) is believed to have suggested setting a 20 per cent lower base or bid start price at Rs 14,111-15,111 crore for the proposed spectrum auction.
I-T dept adds column for declaring foreign assets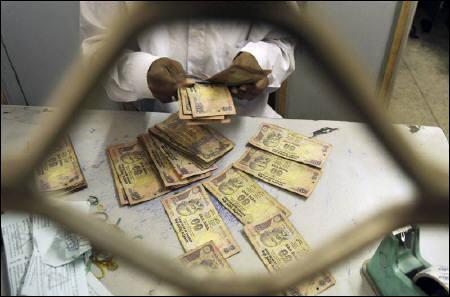 Tightening the norms, Income Tax (I-T) Department has introduced a new column seeking details of foreign assets in the Income Tax Return (ITR) forms for the 2012-13 assessment year.
Petrol price up by 70 paise a litre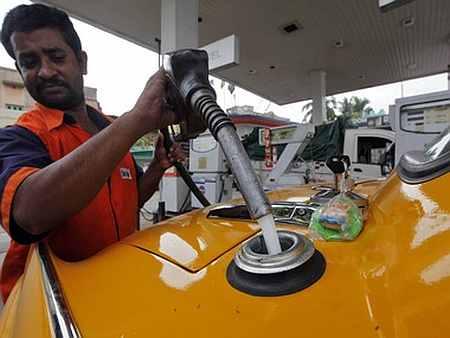 Oil companies have decided to hike petrol price by 70 paise per litre with effect from midnight tonight.
India's rural market is a $1.8-trillion opportunity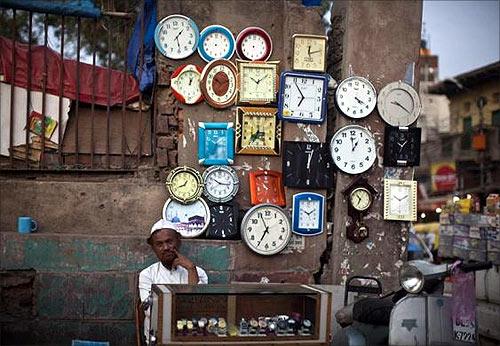 Indicating that Hindustan Unilever (HUL) which sells almost 40 percent of its brands in thehinterlands will increase its focus on rural markets, the consumer goods major today called for convergence of urban and rural marketers so that prosperity spreads to the rural areas.
Facebook spent $960,000 on lobbying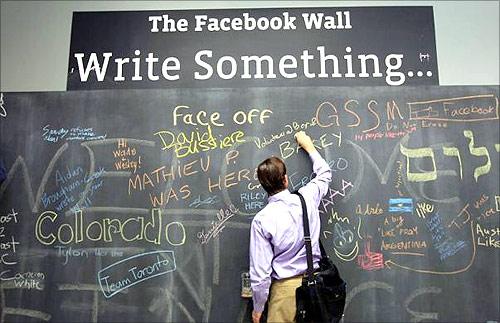 Facebook, which went public in May, tripled the amount spent on lobbying activities to nearly $1 million in three months ended June 2012.
AI to consider sacked pilots' plea with sympathy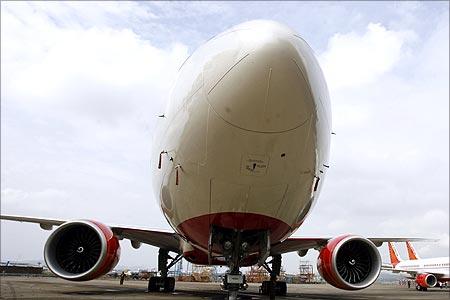 The Air India management on Monday told the Delhi High Court that it has revoked the sacking of nine of the 101 pilots and would sympathetically consider the other cases, which would be decided within four to six weeks.
From an Army Colonel to a successful entrepreneur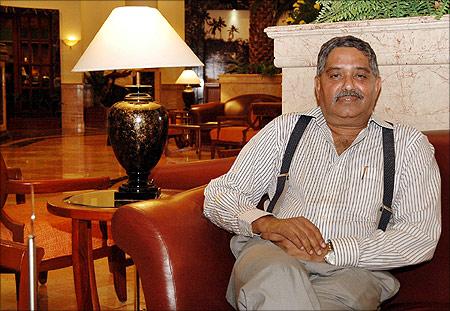 the Colonel is a successful entrepreneur with his business expanding to many places in India.
How NIIT is surviving the downturn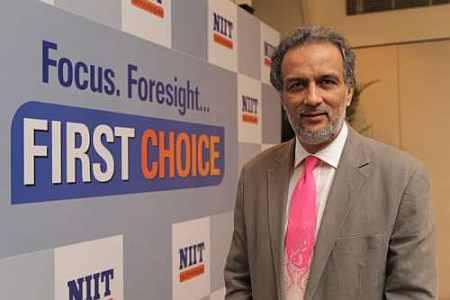 NIIT Technologies continues to show resilience despite the weakness in the West. The tier-2 IT services company reported sustained order flows and employee utilisation as well as moderate attrition rates for the June 2012 quarter. CEO Arvind Thakur about how they are surviving the slowdown.
IMAGES: World's most powerful women in business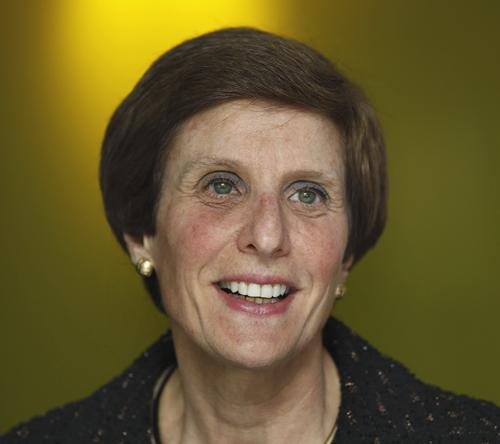 Meet the women who make a big difference in the world of business.
Simple steps to e-filing income tax returns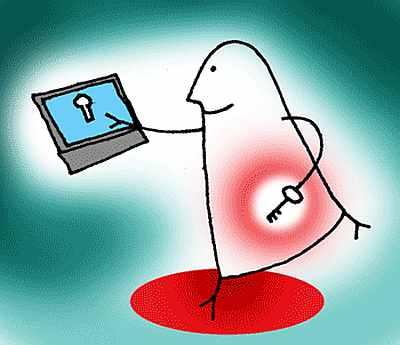 The deadline for filing income tax returns is (July 31) fast approaching. While many may be filing returns through their chartered accountant, filing e-returns (electronic returns) is the fastest and more convenient.
Tough market? Not for Audi India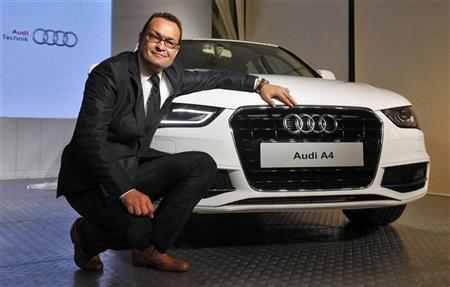 Having displaced world leader BMW to claim the numero uno position in the luxury car market in India, the company is confident of achieving 35-40 per cent growth in sales this year against an industry expectation of 10 per cent.
Luxury players look at smaller cars to up volumes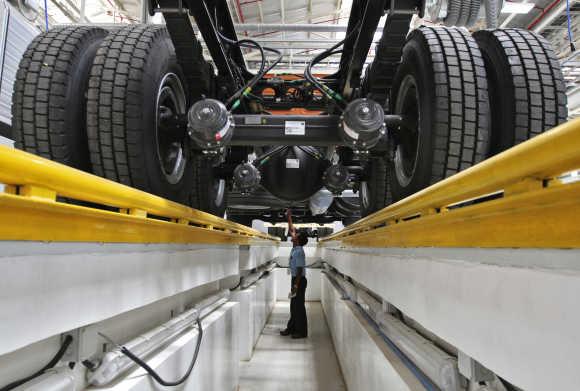 Luxury car makers are lowering the entry barrier and lining up half a dozen launches in the premium segment.
Do we really need the meteorological department?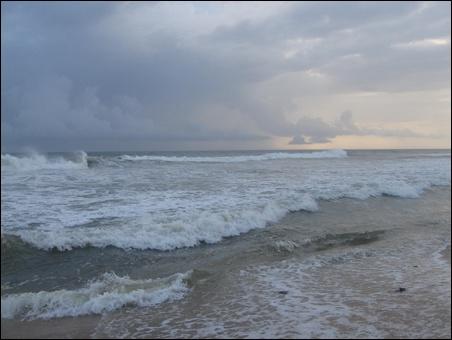 A dedicated system to make district-wise, five-day forecasts can effectively deliver at one-tenth the Met's expenditure.
IMAGES: Is your brand a fake yet?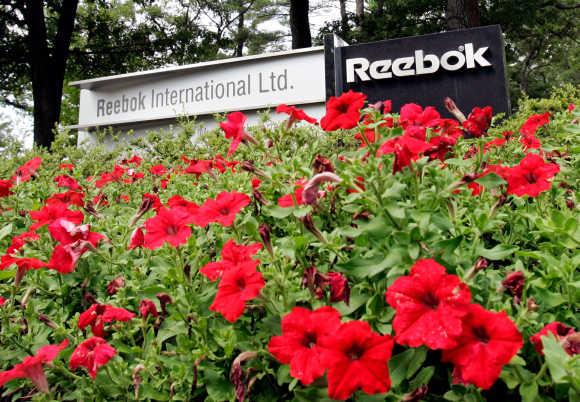 Every self-respecting city in India will have its version of China Town or Chor Bazaar.
Fizzy war: Big Cola set to take on Coke, Pepsi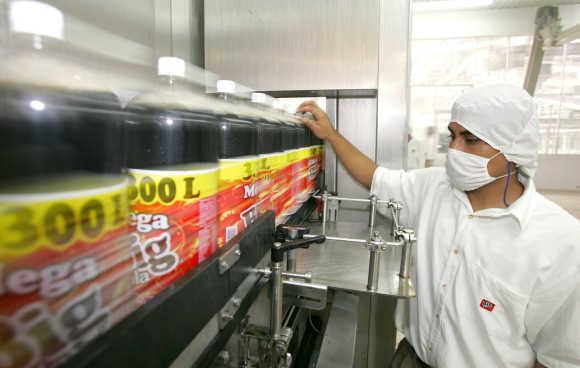 India is the fourth Asian country where the Latin American brand is trying its luck.
IMAGES: World's 20 biggest IPOs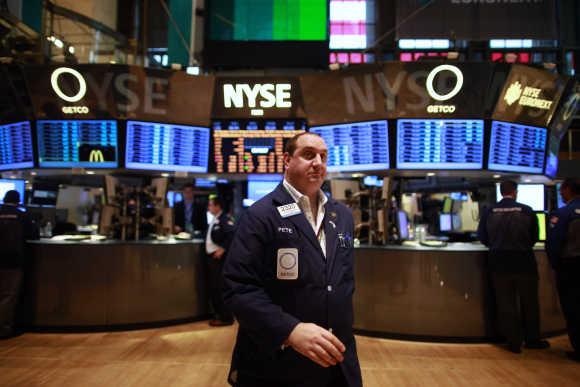 Many companies go public by launching IPOs, but not all turn out to be roaring success.
Infra needs fast-track board, says top analyst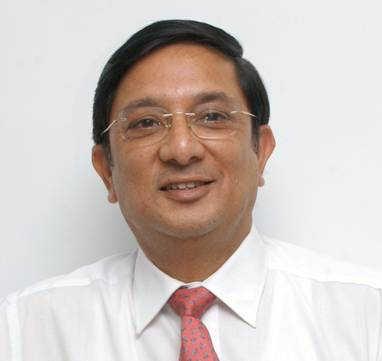 Steps are needed at granular level to boost investment in infrastructure, says Vinayak Chatterjee.
Global super-rich hiding $21trn in tax havens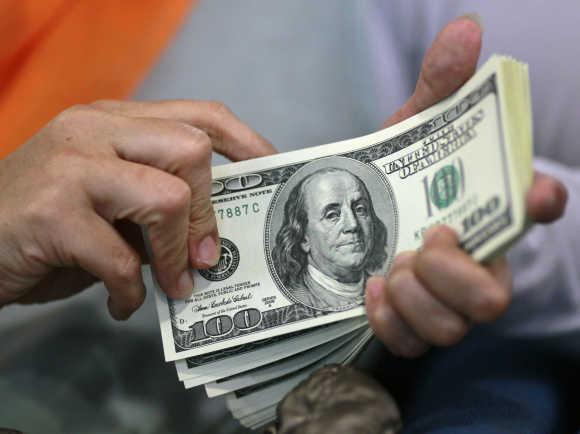 At least $21 trillion of unreported private financial wealth was owned by wealthy individuals via tax havens.
July 20, 2012
Reliance net drops 21% to Rs 4,473 cr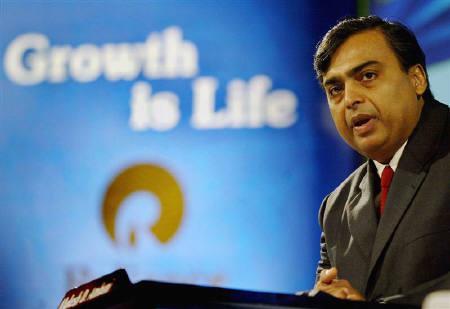 RIL announced its Q1 results on Friday
It's going to be a bumpy ride for markets: MD, StanChart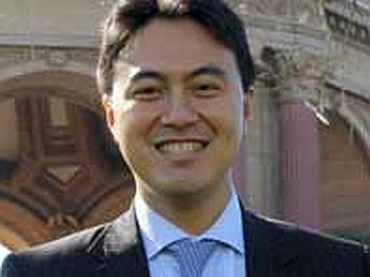 Indian equity markets have seen huge inflows of foreign money recently, which many attribute to lower valuations and reduced flow of negative news.
Poor rains globally may add to India's woes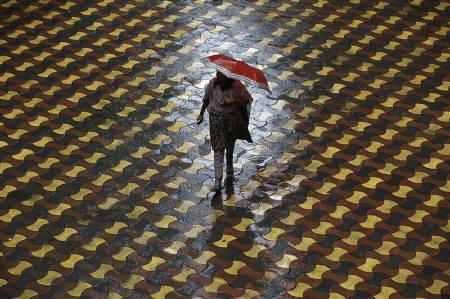 As the monsoon situation in India turns gloomy, relying on foreign markets for imports might not be of much help, since India is not alone in facing the spectre of a drought.
An entrepreneur who helps students with internships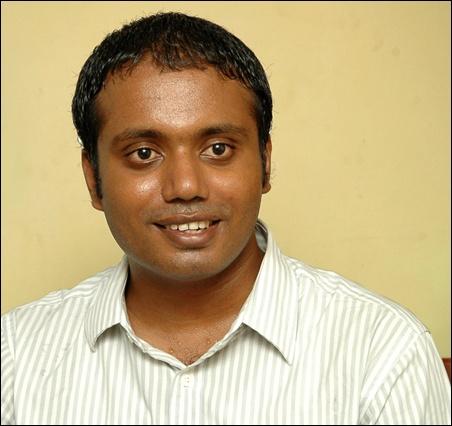 Karthikeyan shares his experience of starting Twenty19, an NGO, Deepam that works for underprivileged children and his passion for marathons.
20 cities with most expensive office spaces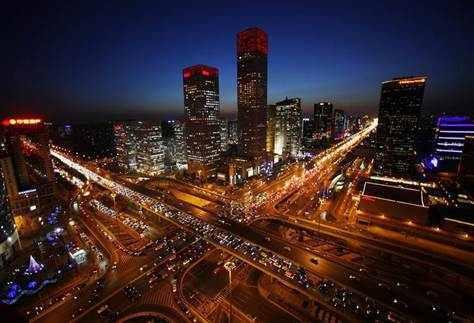 International commercial property markets have reacted to the increased uncertainty in the global economy in late 2011 and early 2012 with varying degrees of resilience.
Can we trust unemployment rate claimed by govt?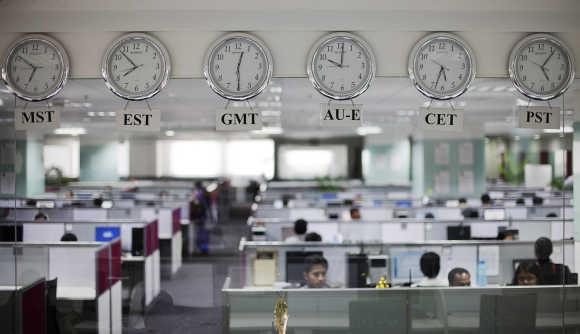 Why unemployment figures in India mean little.
Why does RBI's balancing theory fail to convince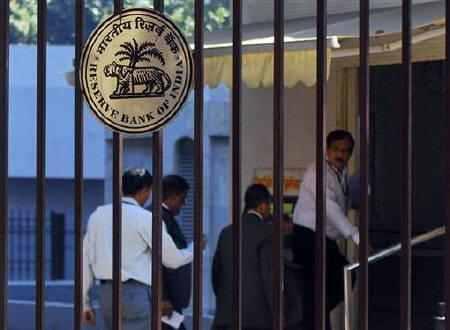 The word 'balancing' seems to be a favourite of Reserve Bank of India Governor D Subbarao.
What ails Infosys?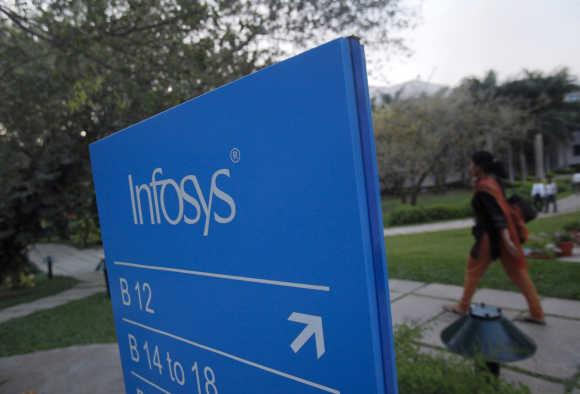 Consecutive quarters of missed targets have alarmed the investor community.
We cannot jeopardise our business: Infosys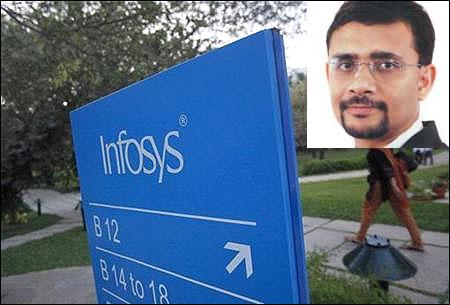 He feels that, like in the past, the firm will prove detractors wrong, and create a business proposition that will be followed.
Modi to pitch for Suzuki factory during Japan visit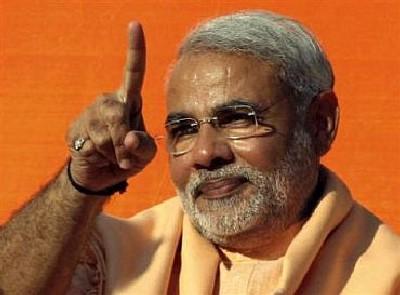 Maruti is in the final stages of talks with the state government to set up a manufacturing plant in Gujarat, similar to those in Gurgaon and Manesar.
Reliance plans to be a strong TV player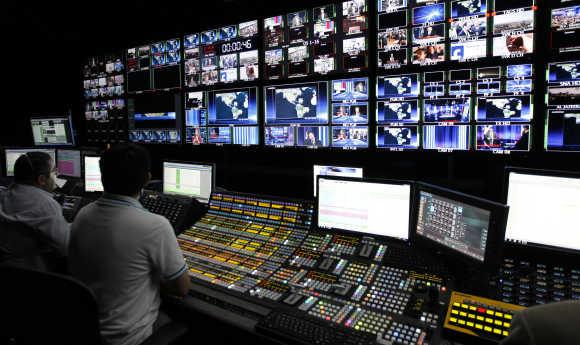 Reliance Broadcast is building a curious network of English and regional channels.
We're clear on why we need FDI in retail: Anand Sharma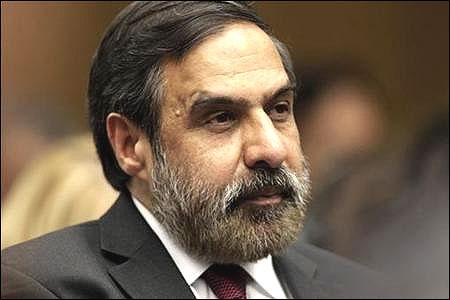 He said policy could not be rigid, while declining to say by when FDI in multi-brand retail would be allowed.
Manesar violence: Analysts turn heat on union leaders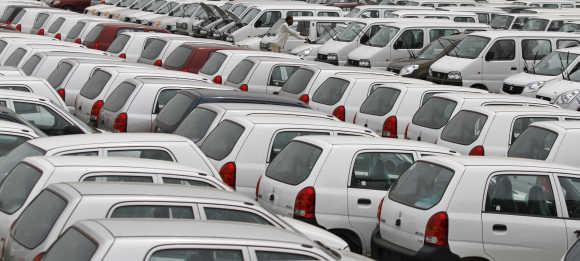 Analysts came down heavily on D L Sachdev, secretary of the All India Trade Union Congress, for the latest developments at the plant following which the management has shut the plant.
Anil Kumar gets away with two-year probation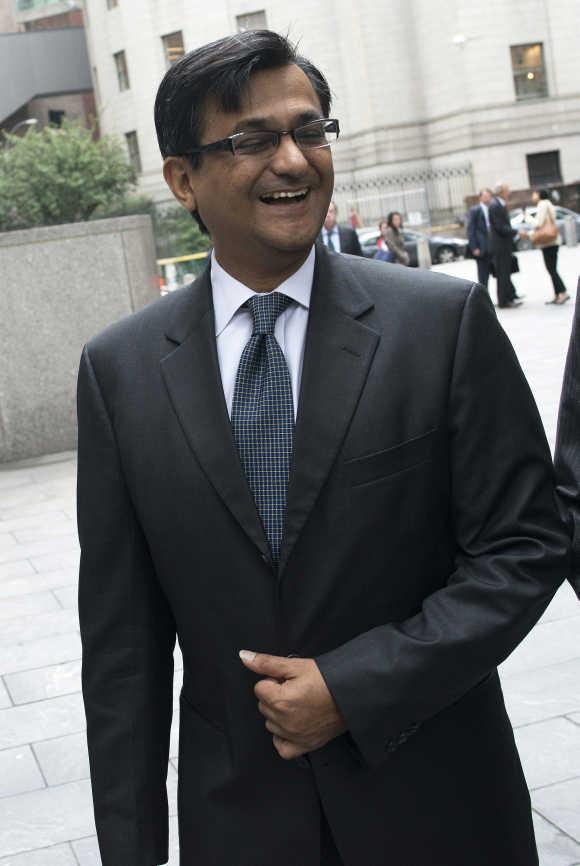 Anil Kumar came out from a courtroom in Southern New York, all smiles.
IMAGES: The stunning Ford Classic Titanium is here!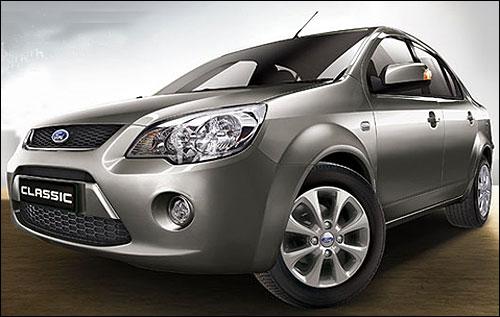 Ford Classic Titanium is an entry level sedan, which has been blessed with a number of advanced features and most importantly improved mileage.
IMAGES: Countries with lowest working hours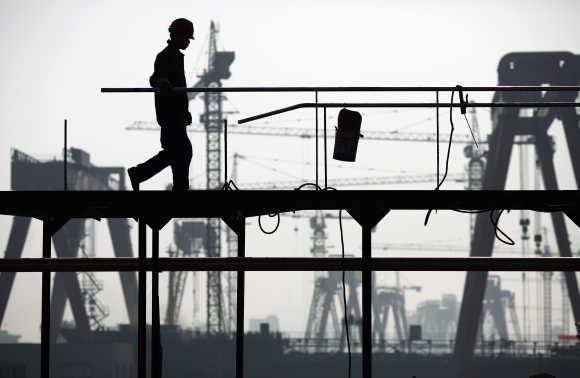 In several countries, the average hours worked per year has fallen by more than 20.
An inside view of the Adidas innovation laboratory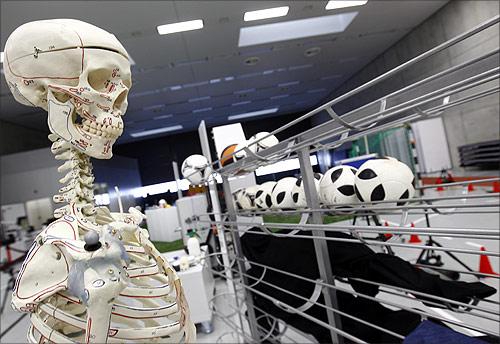 US market leader Nike and German rival Adidas are locked in their own Olympic battle to boost athletes' performance and squeeze maximum value out of the London Olympic Games.
IMAGES: The tough life of window cleaners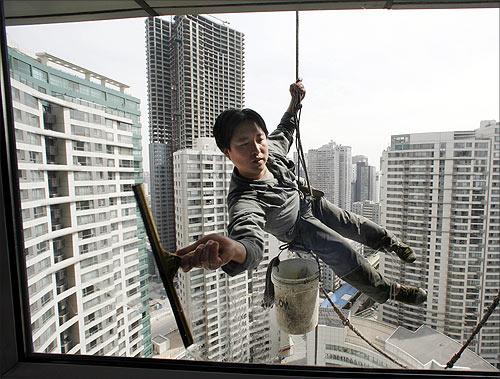 The cleaners have to obtain a license for high-rise operations and must not have high blood pressure or naturally suffer a fear of heights.
July 19, 2012
Reliance launches new 3G tablet for Rs 14,499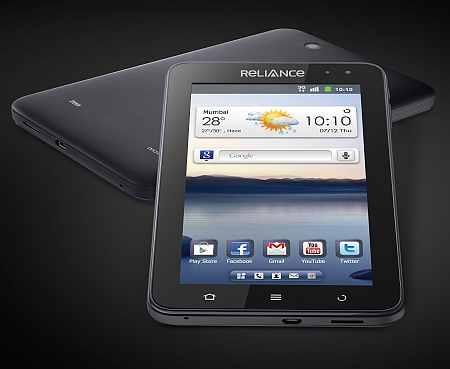 Reliance 3G Tab comes with a 7-inch capacitive touch screen with Android 2.3 OS and a high speed processor of 1.4GHz.
SPECIAL: The success story of Freshdesk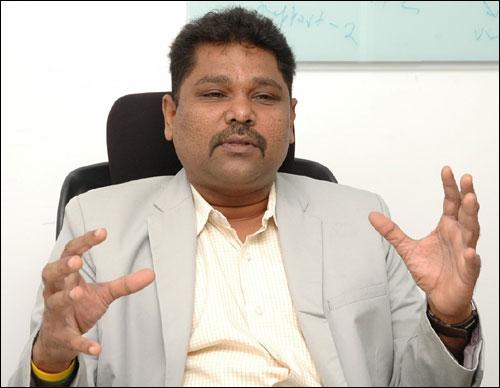 Freshdesk is one of the numerous start-up success stories India is witnessing ever since the economy opened.
QUIZ: Dong is the currency of which country?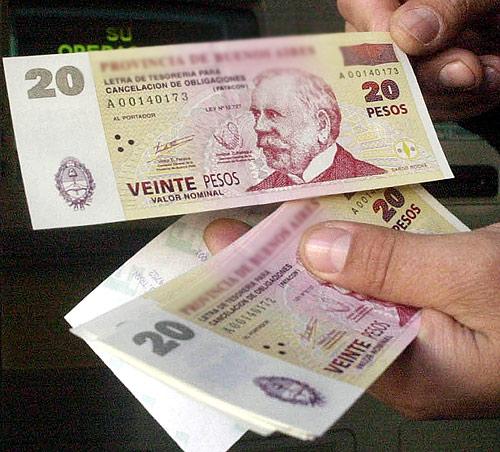 It's time to test if you are a numismatist - a person who likes to collect coins. Take this quiz to find out, if you can match the world currency with their respective countries.
New York has the highest demand of H1-B visas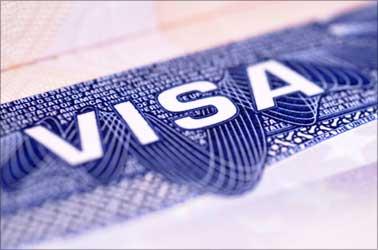 The top uncapped employers are the nation's largest research institutions and universities from across the country, including the University of Michigan, the University of Texas at Austin, the National Institutes of Health, and the Johns Hopkins University.
Earnings' checklist: Key sectors one should keep an eye on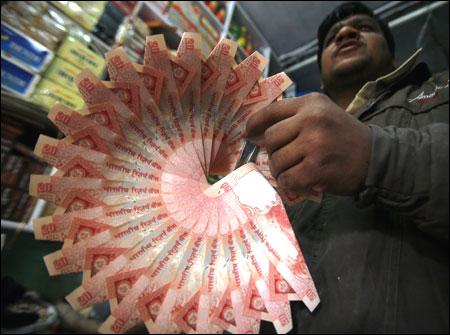 With high inflation and low growth plaguing the economy, the results' season has turned important.
Can Team Manmohan deliver?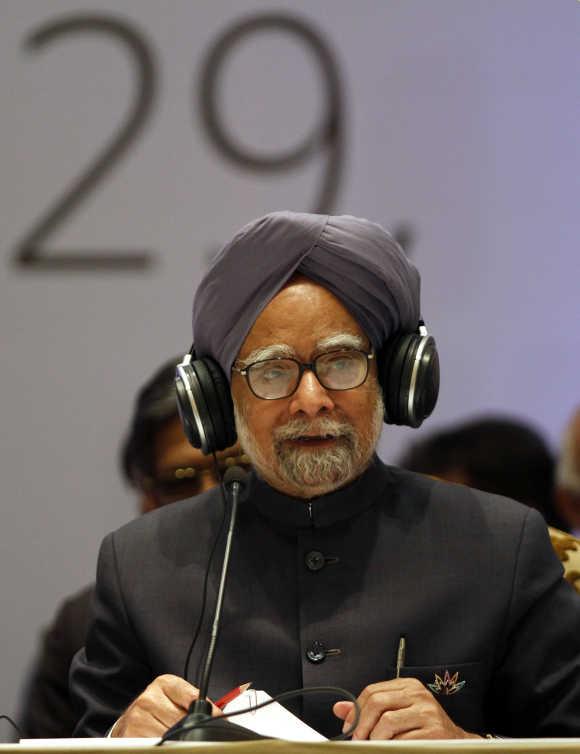 PM's new vigour should revive investment - but may not return India to nine per cent growth.
Indian economy: Ratan Tata's prescription for the PM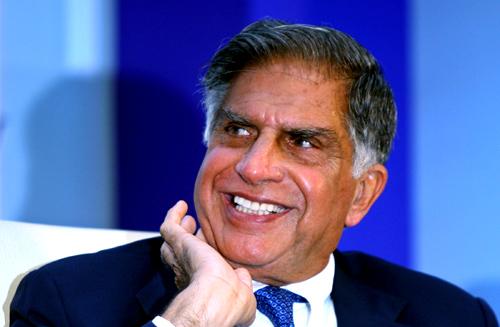 The Chairman of the $100-billion conglomerate has also hit out at the Opposition, media and 'some members of ruling party', saying it is 'grossly misdirected' to single out the Prime Minister and blame him for the economic woes that the country is facing at present.
IMAGES: Ford plans EcoSport in diesel, petrol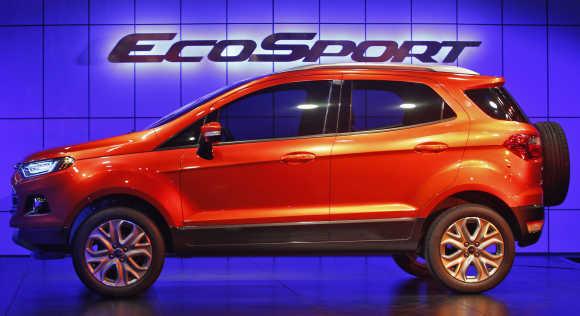 The vehicle is expected to be rolled out in the first quarter of 2013.
US faces worst drought in 25 years; may up food prices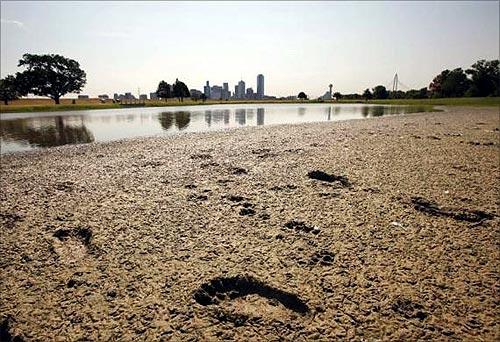 As many as 61 per cent of the land mass of the United States is currently being characterised as being impacted by this drought, the Agriculture Secretary, Tom Vilsack, told reporters on Wednesday at a White House news conference, noting that this drought is having an impact in crops.
Some myths about income tax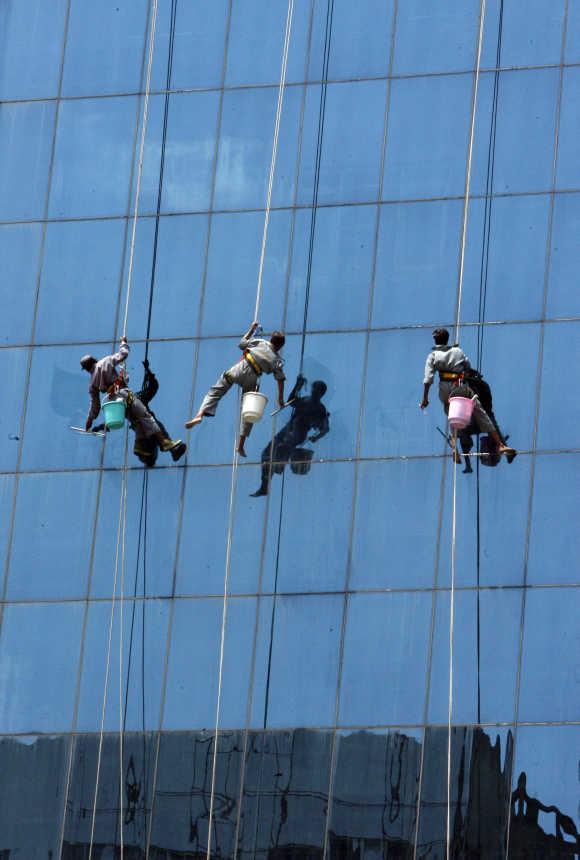 According to a study, there are several misconceptions regarding income tax.
PHOTOS: How Hong Kong was 40 years ago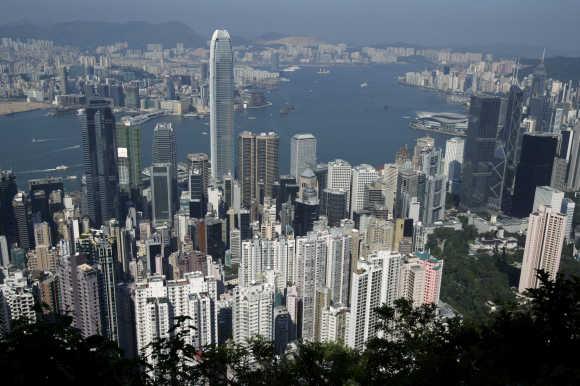 Life in Hong Kong was very different 40 years ago.
India's promising cities: Vijayawada tops, Patna at No. 5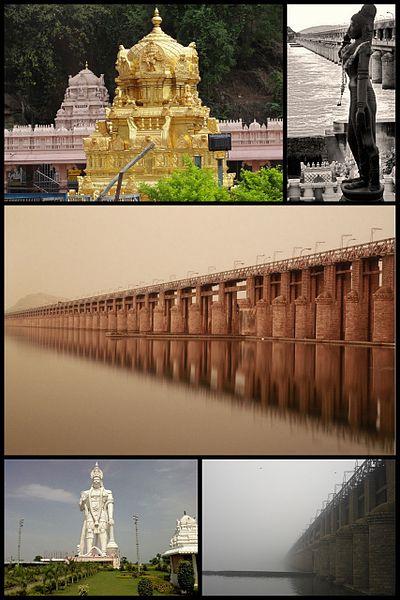 India's booming cities are set to become major commercial hubs.
July 18, 2012
Sebi allows QFIs to invest $1 bn in corp bonds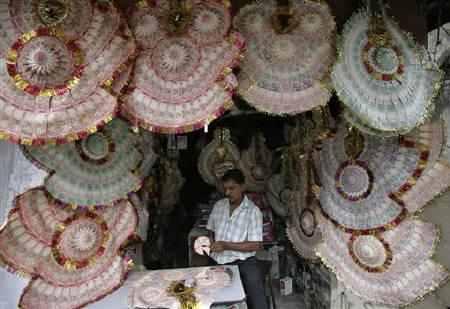 To increase fund flow in the bond market, market regulator Sebi on Wednesday issued guidelines allowing overseas individual investors to invest up to $1 billion in corporate bonds and debt schemes of mutual funds without any lock-in period.
Pilots' sacking: AI withdraws proposal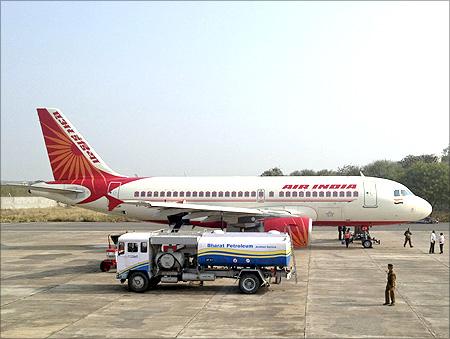 The impasse over reinstatement of 101 sacke pilots of Air India continued as the airlines on Wednesday withdrew from Delhi High Court its proposal after Indian Pilots Guild sought amendments including induction of a retired judge in a manage ment committee formed to deal with it.
IMAGES: How logos of companies have changed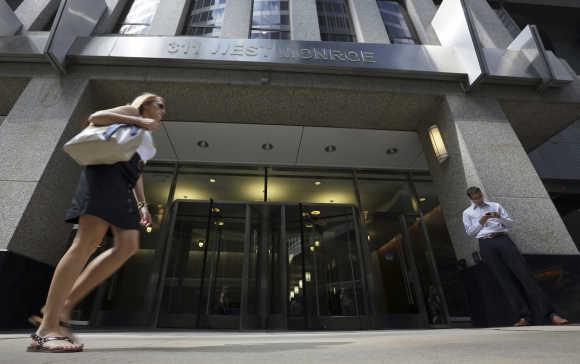 Many companies around the world have rebranded themselves by changing their logos.
World Bank economist slams gender inequality in India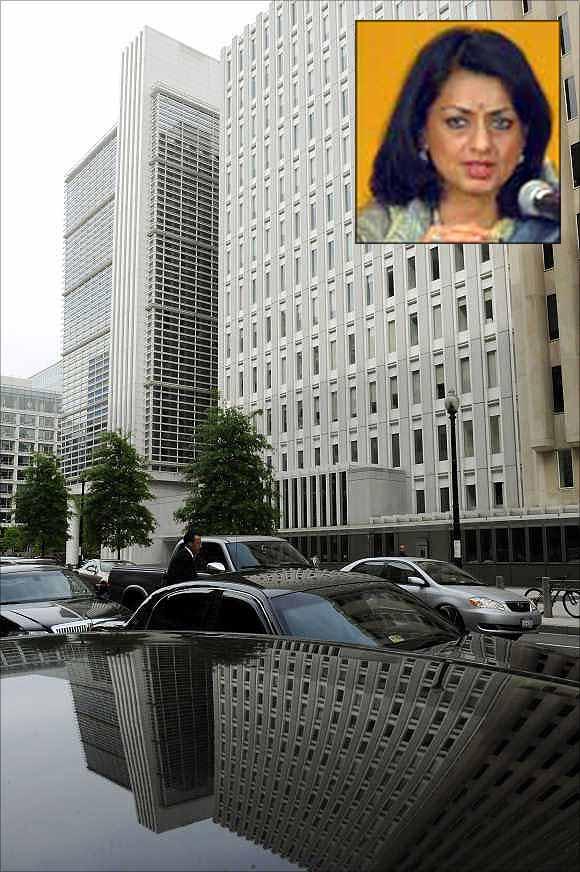 South Asia has the highest gender inequality in the world, says Kalpana Kochhar.
Europe crisis hits India-France bilateral trade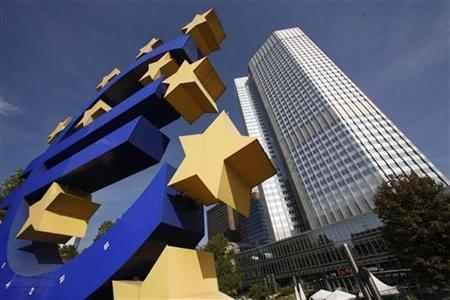 Eurozone crisis has hit the India-France bilateral trade and achieving the USD 12 billion target (of the trade) would be difficult this year, French Ambassador to India, Francois Richier, said.
PHOTOS: New cars for old boost Maruti's sales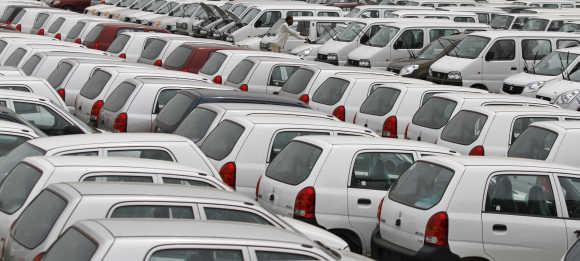 Country's largest car maker draws nearly half of its sales from exchange programmes, rural focus.
IMAGES: Brands rush to tie up with Olympics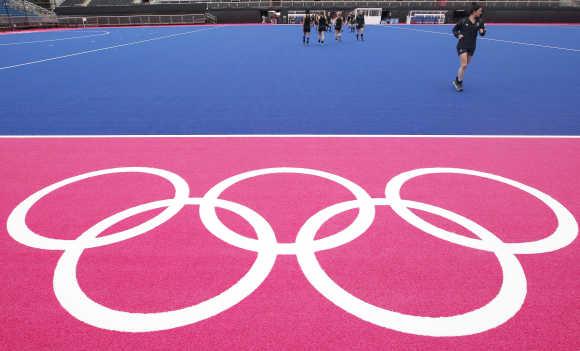 Companies are rushing to sign up and run promotions for the 2012 London Olympics.
One Indian among the world's richest women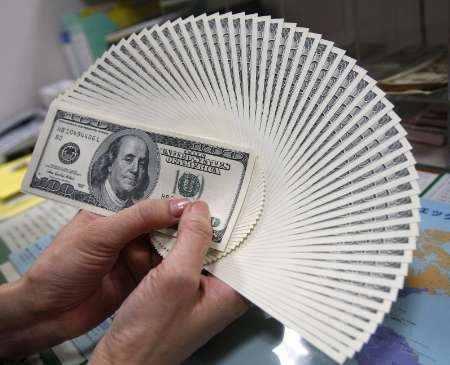 According to the Forbes the world's richest women (two women tied at 20th place) have a combined total net worth of $248.6 billion, or an average of $11.84 billion each. That's a slight jump up from last year's 20 richest, whose average net worth was $11.6 billion.
Of Gypsy and XUV500: Is rabbit safe where cheetah prowls?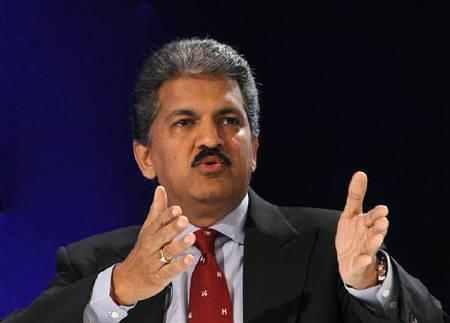 Maruti Suzuki India may have taken pride in its 'Gypsy' model with defence forces as its main customers but Mahindra & Mahindra Vice-Chairman and MD Anand Mahindra has likened it to a rabbit compared to the company's cheetah-inspired 'XUV500'.
Beginning of the end of India's mainstream media?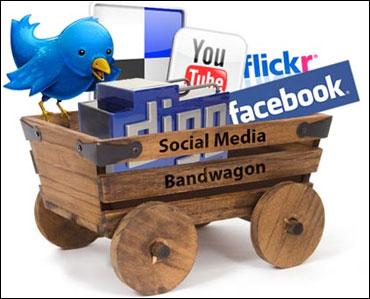 From politics to economics, from cinema to sports, to arts to culture, social media has a view on everything.
July 17, 2012
'HSBC exposed US to terror funding, money laundering risk'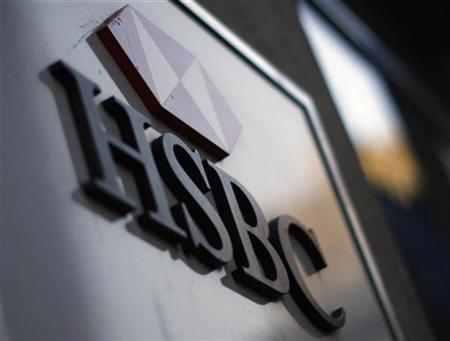 A US Senate panel has accused global banking giant HSBC of exposing the country's financial system to various terror financing, money laundering and drug trafficking activities with transactions worth billions of dollars, due to poor risk control systems at the bank.
Who will buy 88,000 MW of power?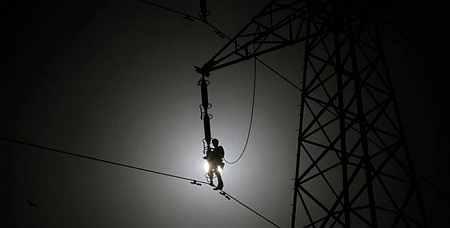 With 37,000 mw of existing power capacity lying unutilised, the additional 88,000 mw announced by the power minister will find few takers unless tariffs go up.
Taj, Oberoi under pressure from foreign hotel chains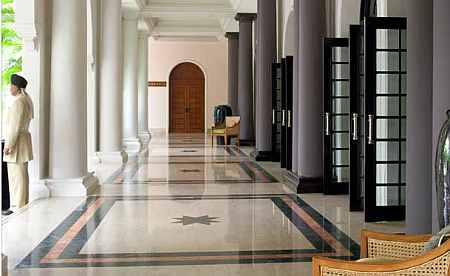 The influx of such international hotels chains into India over the last two years has led to a sharp correction in room rates, not just in Pune but also in other hot spots like Bangalore, Mumbai, Delhi and Goa.
COLUMN: Of wrong rain and the economy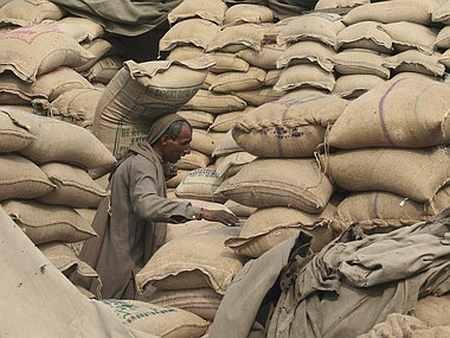 As in 2009, the India Meteorological Department is understating the effect of the delayed, deficient monsoon.
Bad News: Upside risks to inflation persist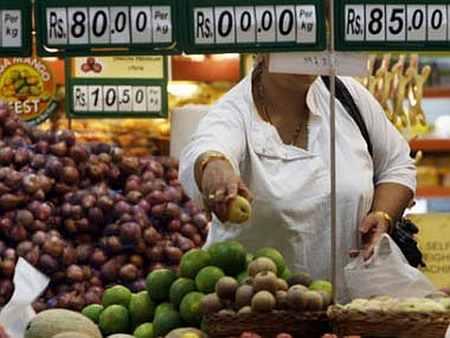 Inflation data for June has not brought any cheer to the markets. From this data, the possibility of a rate cut is negligible. Deficient monsoons and higher food prices would make any rate action difficult.
At 7.25%, inflation still above comfort level: RBI Governor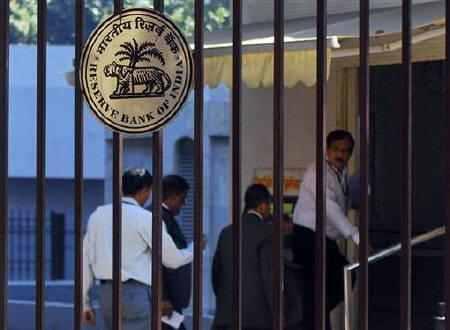 His comments poured cold water on hopes that the central bank may have a rethink on rates after the wholesale price index, the main inflation gauge, rose a lower-than-expected annual 7.25 per cent in June, its slowest rise since January, helped by moderation in fuel prices.
Stunning IMAGES of an air show in England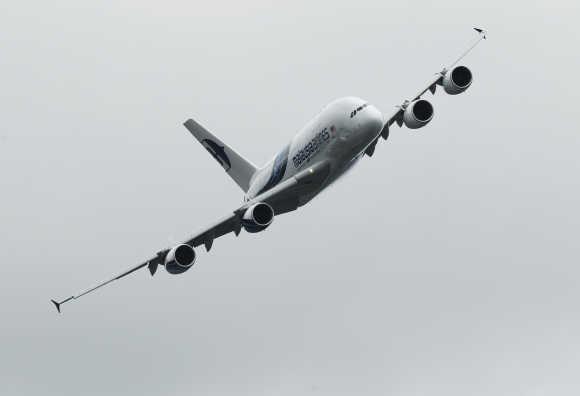 Farnborough International Air Show is held in England.
How free drug policy will redefine health insurance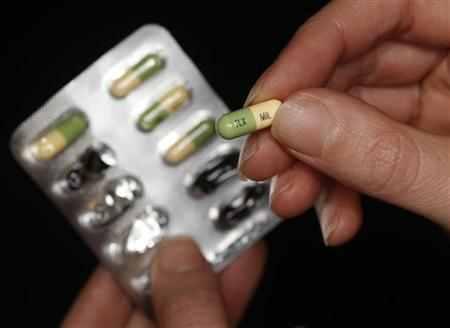 Insurers may be burning their fingers in urban health portfolios for some time now, but the government's rural healthcare initiatives, including its decision to provide free generic drugs to public hospitals, are set to offer fresh avenues of growth for them.
Welcome Mr Obama's attention, don't condemn it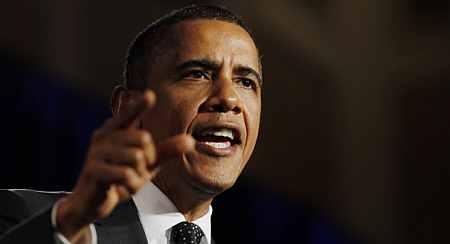 US President Barack Obama is known as a measured, temperate man, and his remarks on the Indian economy in an interview, this past weekend should bolster that reputation.
What downturn? Birla goes on a shopping spree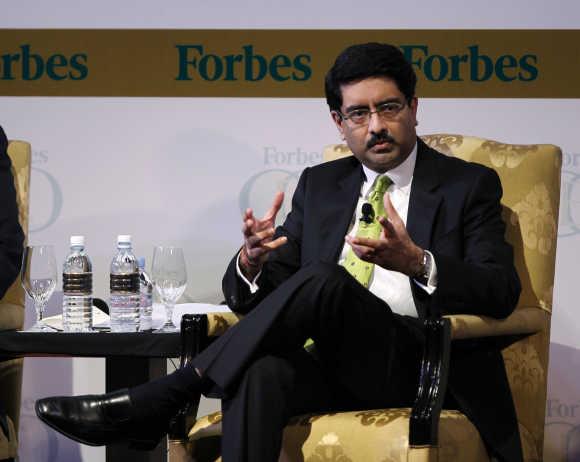 With six acquisitions in a little over a year, Birla has charted out a bold expansion path for his group.
IMAGES: 10 top-performing airlines in the world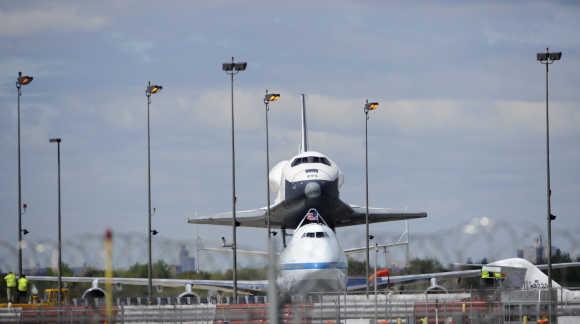 Smaller and niche carriers dominate latest top-performing airlines study this year.
Rupee gains 20 paise to end at 55.11 vs USD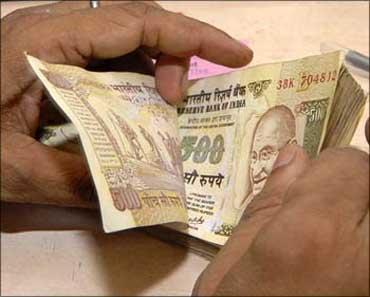 Dollar selling by exporters & banks, amid higher opening in domestic equity market supported rupee.
Markets end flat amid range bound trade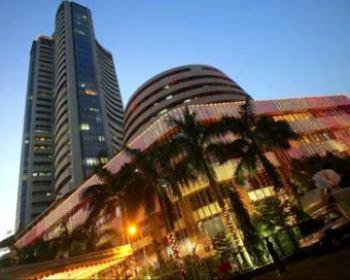 Broader markets under perform.
Fashion industry: A STORY of consumption and waste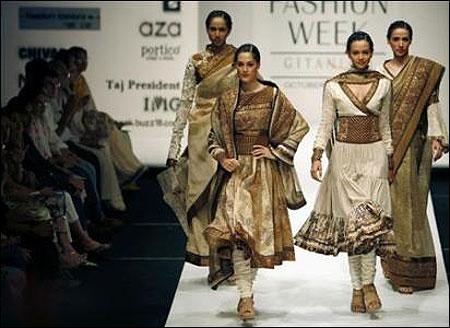 Professor Tonya Boone draws upon her research on sustainable supply chains to discuss the impact of fashion industry on the environment and the implications of fast fashion for India.
These eight countries DON'T PAY personal income tax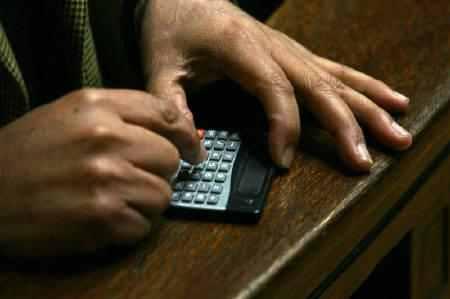 According to CNBC's list based on KPMG's 2011 survey of 96 countries, these eight nations don't have to pay any income tax to their government.
The first serious, small SUV is here. And it's GOOD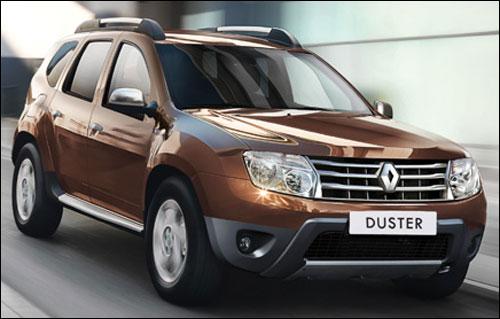 The Renault Duster is available as a two-wheel drive model only, with a few interesting engine options.
July 16, 2012
New corporate sop: Health benefits for staff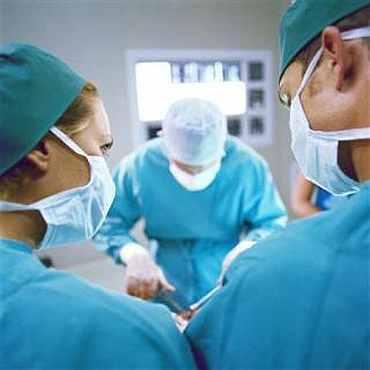 Firms are increasingly launching health initiatives for their employees to reduce stress, revitalise body -- it also helps keep people occupied.
Facebook turning teens into gambling addicts: Experts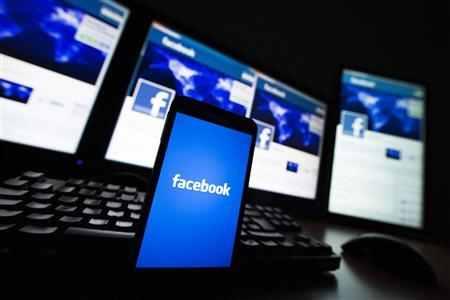 With a burst of casino-type games on Facebook, experts have warned that the social networking site is turning youngsters into gambling addicts.
Monsoon worries keep stock markets on edge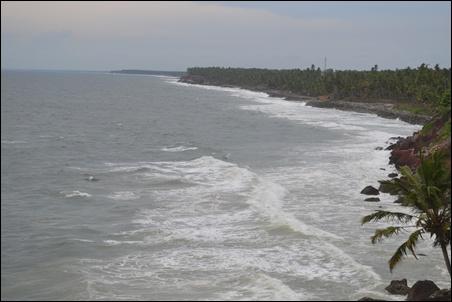 With almost one third of the season over, rainfall until, last week was 23 per cent below the 50-year average.
India has not reached drought situation yet: Pawar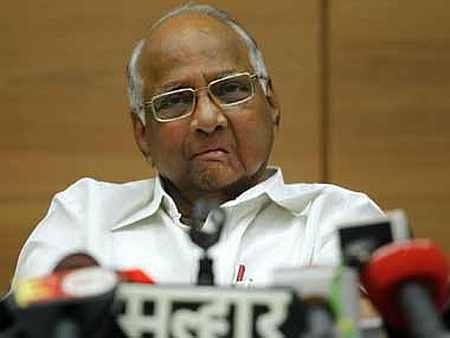 India has not reached the drought situation yet, although it faces the challenge of maintaining record foodgrains production due to weak monsoons this year, Agriculture Minster Sharad Pawar said on Monday.
IMAGES: Millennium City woes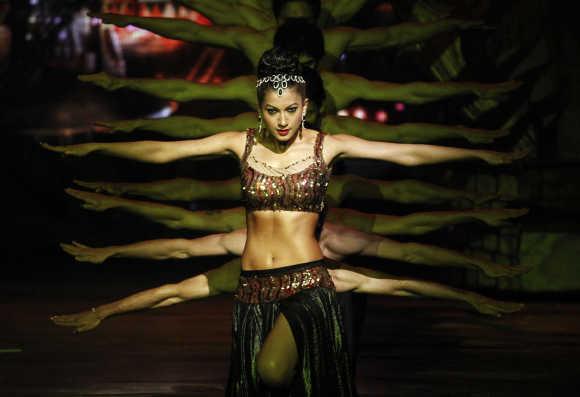 Gurgaon is the industrial and financial centre of Haryana.
SPECIAL: Why Infosys is worried and TCS isn't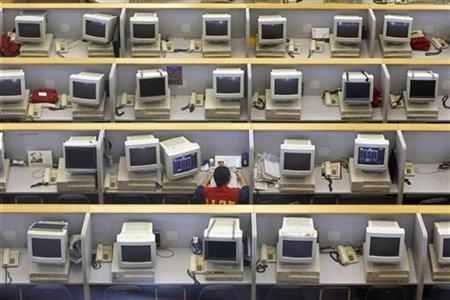 IT industry's two giants present a contrast.
How the govt plans to cover trade gap with China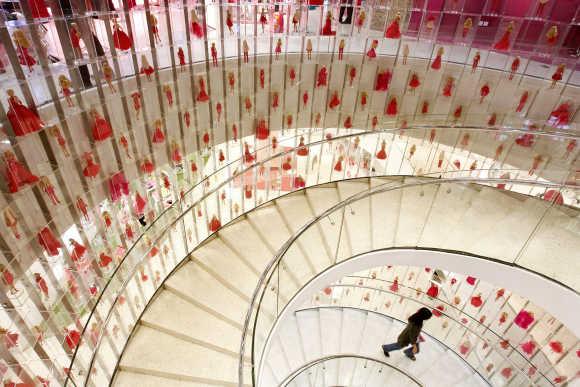 Deficit is likely to touch $60 bn this financial year from $40 bn in the previous one.
How the TCS boss keeps the company agile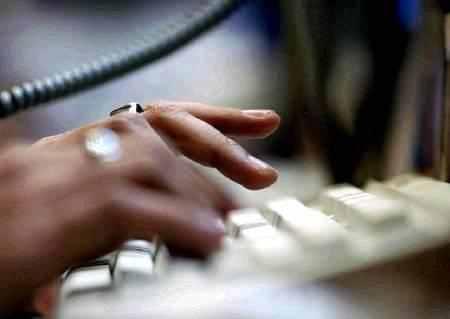 N Chandrasekaran, managing director and CEO of Tata Consultancy Services, maintains that his company has proved its adaption to merging trends by reporting consistent growth.
How India and China are fuelling global growth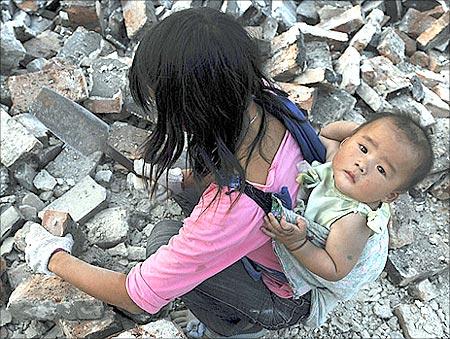 Emerging giants India and China are leading the global economy on a '32-62-72' growth path, Standard Chartered Bank's Chief Economist has said -- using the numeric phrase for evolving economic size of the world.
Woman charges dollar a minute for a cuddle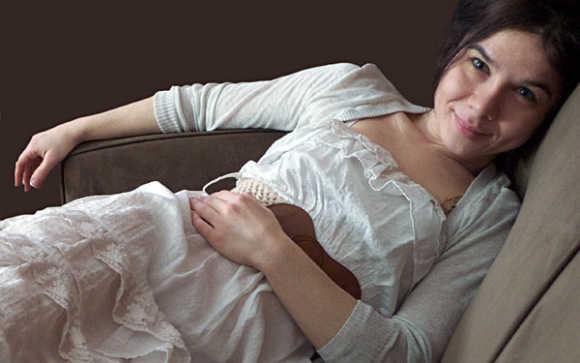 A woman is offering sessions where she cuddles strangers for one dollar a minute.
IMAGES: Mahindra Scorpio - the journey so far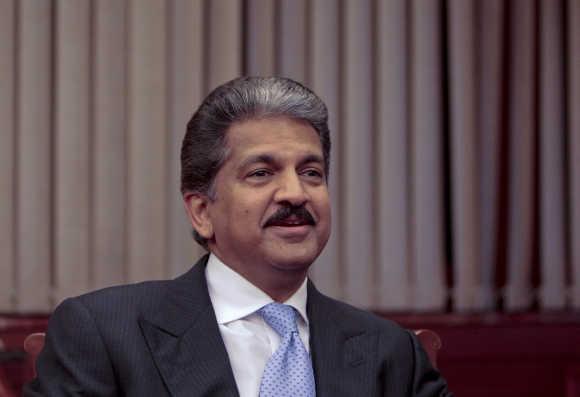 Mahindra & Mahindra has come a long way from being a utility vehicle maker to a reigning SUV czar.
July 14, 2012
Over 30 Kingfisher flights cancelled as pilots struck work
Kingfisher Airlines' schedule was disrupted on Saturday with cancellation of over 30 flights as its pilots struck work to protest non-payment of wages for almost five months.
July 13, 2012
Infy, HCL, Wipro among world's top 10 outsourcing cos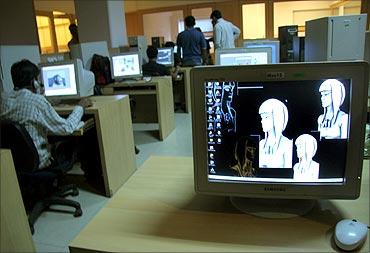 According to a PTI report, in the latest '2012 Global Outsourcing 100', compiled by the International Association of Outsourcing Professionals, three Indian firms have found a place in the top 10, with Accenture heading the list.
Inflation is high; RBI may not cut rates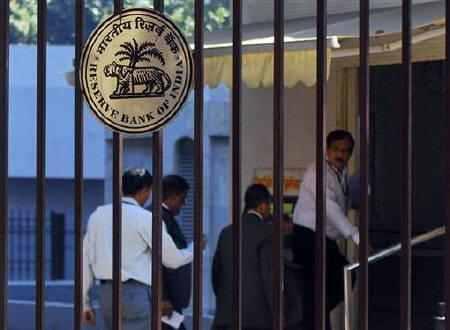 The index of industrial production -- gauge of industrial activity in terms of production -- showed a 2.4 per cent growth in May, down from 6.2 per cent a year ago.
Buying property abroad can be much cheaper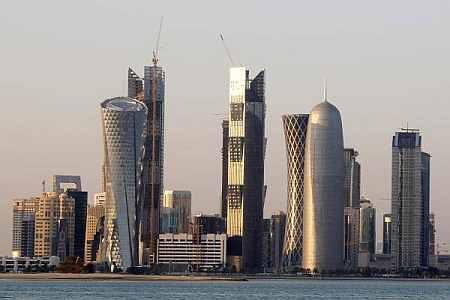 A three-bedroom apartment (1,000 square feet super built-up) in the Mumbai suburb of Bandra (east) can set you back easily by over Rs 4 crore (Rs 40 million). But for just half the amount, or Rs 2 crore ($400,000), you could own a flat in Dubai.
We don't want to be a money-laundering nation:Singapore PM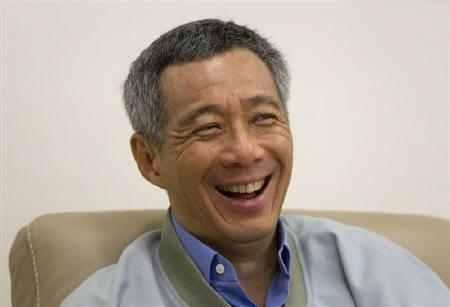 Lee Hsien Loong, Prime Minister of Singapore, believes bilateral economic ties between his country and India can be significantly enhanced, if India builds up a stable policy regime to soothe investors' nerves. He said India should get its record straight and not indicate Singapore as a black-money hub.
Slowdown: China Q2 GDP growth at a three year low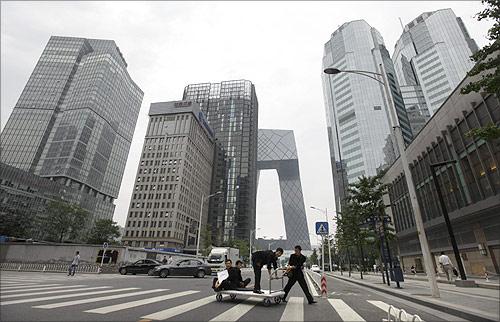 China's economic growth fell to 7.6 per cent year-on-year in the second quarter of 2012, from 8.1 percent in the first quarter, the slowest growth since first quarter of 2009.
IMAGES: World's 10 fastest cars of 2013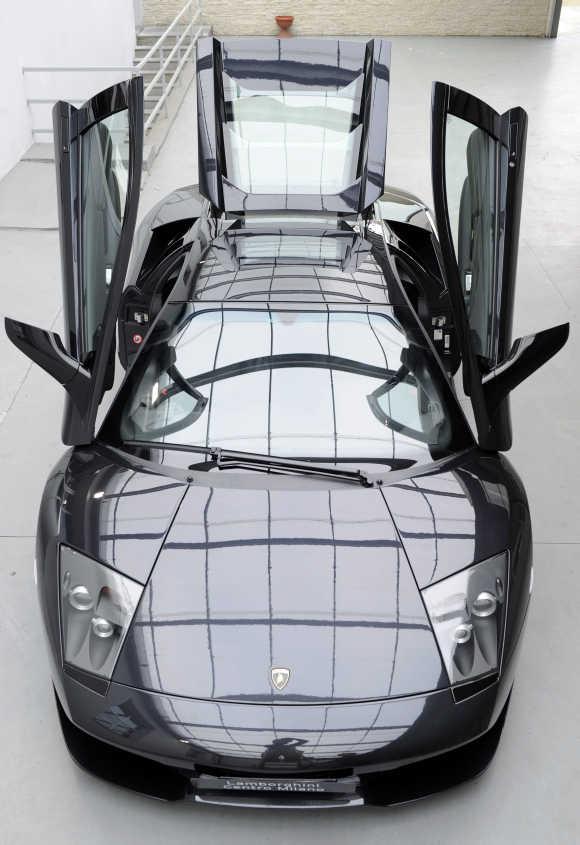 Some car companies in the world that are known for producing supercars.
IMAGES: Europe's 20 tallest buildings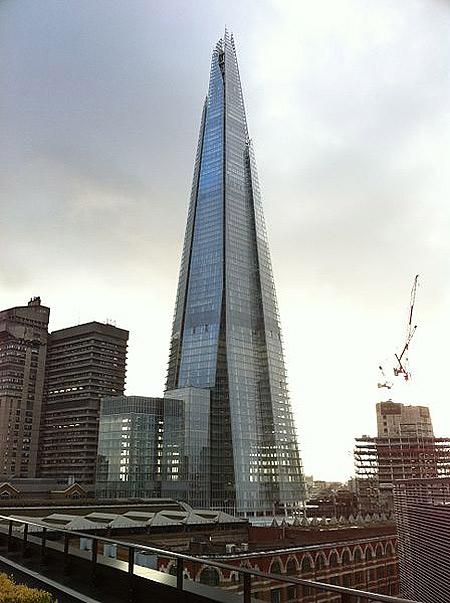 The Shard in London is the tallest building in Europe.
Amul girl far cuter than Amul boy: DaCunha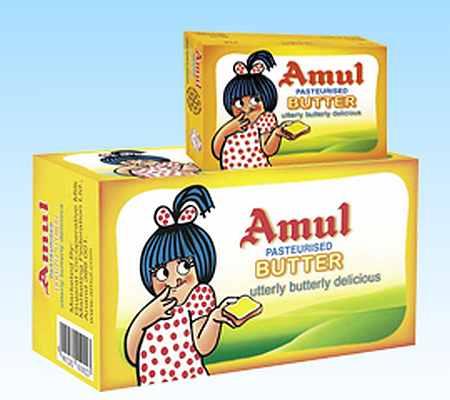 The Amul campaign has been telling stories of India through the hoardings, captivating Indians of all ages.
India wastes most of its water and exports the rest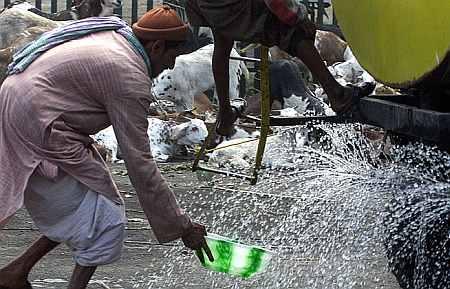 The devastating floods in Assam and the continuing scarcity of water in its cities are woeful manifestations of India's mismanagement of water. India may not be a water-rich country, but it is not water-starved either.
TCS v/s Infosys: Who is the new bellwether?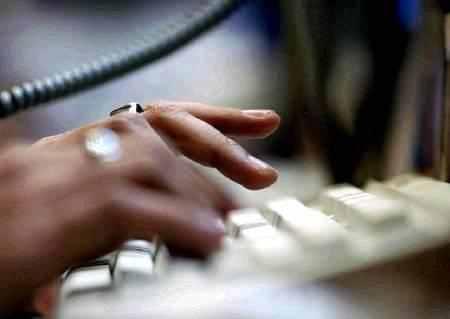 TCS emerges as a safe haven, as Infosys stumbles for sixth straight quarter.
QUIZ: How well do you know your airlines?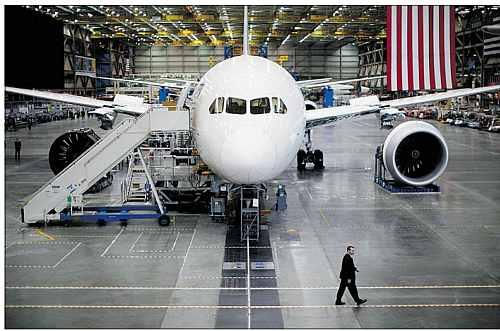 The world of aviation is so fascinating that it has developed a sense of heritage. There are museums dedicated to their history and the famous people who have made a name for themselves in aviation history. Further, this industry continues to play up its part as millions around the world make their way through the terminals of both International and domestic airports on a daily basis.
IMAGES: 15 fastest-growing retailers in US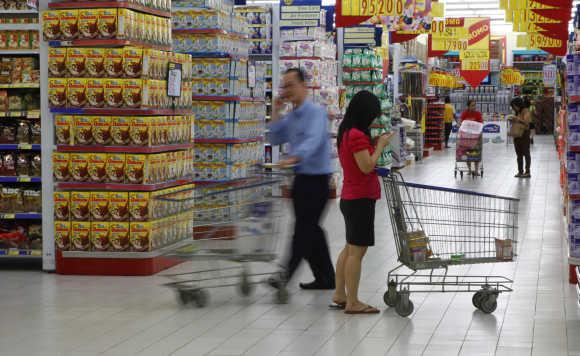 Online retailers are reporting much better numbers than traditional ones.
Indian executives lead in job hopping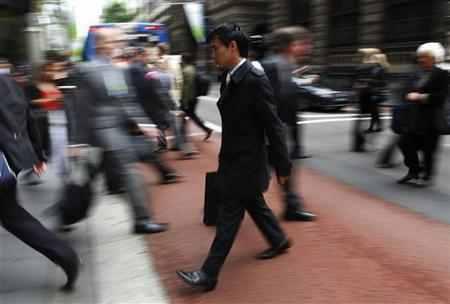 About 60 per cent executives in India plan to quit their jobs within five years against the global average of 44 per cent
July 12, 2012
TCS Q1 net up 37.39% at Rs 3,318 cr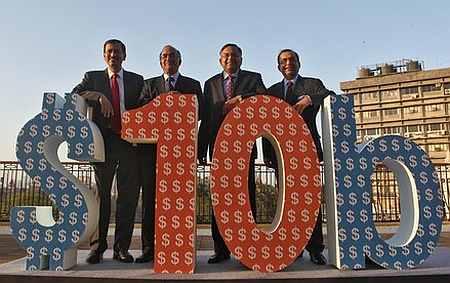 TCS Q1 FY'13 consolidated revenue up 37.71 per cent at Rs 14,868.71 crore.
ADB lowers India's growth projection to 6.5%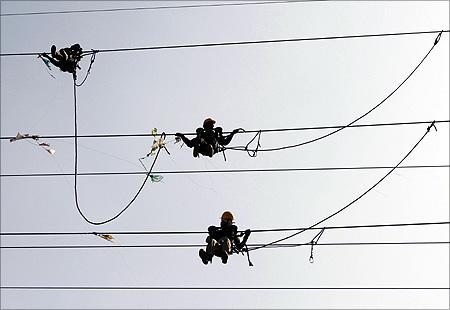 The Asian Development Bank (ADB) on Thursday lowered the growth forecast for India to 6.5 per cent for the current fiscal, from the earlier 7 per cent projection, on the back of subdued demand and high inflation.
Competition to pinch telecom players in Q1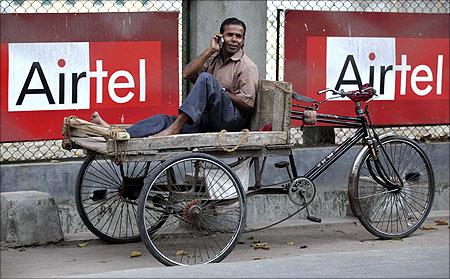 Competitive intensity has returned to haunt the telecom sector.
No wage hike for Infy staff; hiring plan on track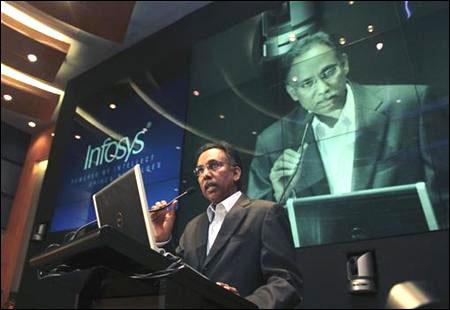 The hiring plan, which includes 13,000 jobs for its BPO operations, will be adhered to despite an uncertain global economic growth environment and the wage-hike freeze.
IMAGES: 10 most transparent companies in the world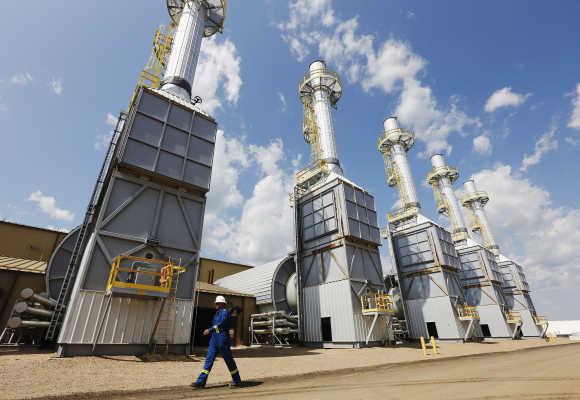 Transparency International has studied most open companies in the world.
China's small cities taking giant strides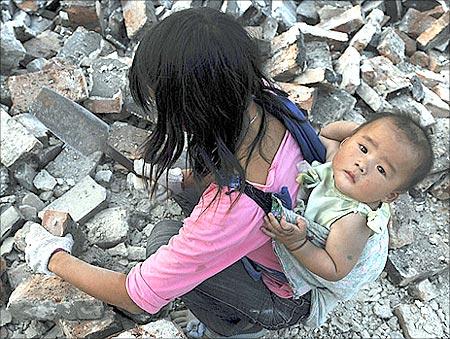 Kunshan, one of China's smallest cities, produces 40 per cent of world's laptops, its neighbour Shengzhou supplies 40 per cent of global neckties while Yiwu is the world's largest commodity market.
Unique idea: This shop has a jail theme!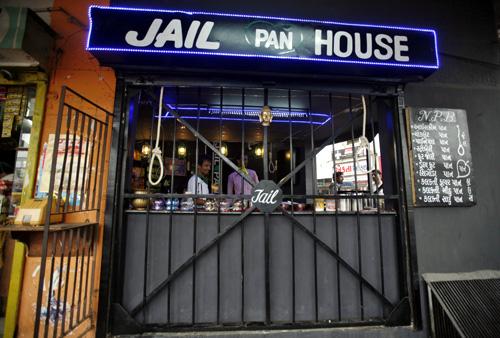 Ram Soni wants to send a message about the dangers of tobacco, a common ingredient in paan, through his jail cell-themed shop decorated with hangman's nooses in the Ahmedabad.
BAD NEWS! Industrial production slows to 2.4%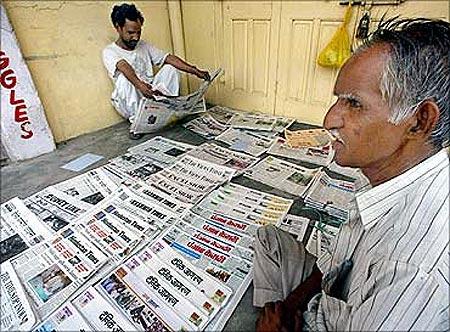 Growth in factory output, as measured by the Index of Industrial Production, was 6.2 per cent in May 2011, according to the official data released on Thursday.
Pre-nups: Growing trend among working couples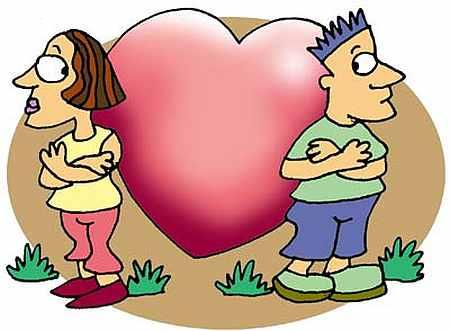 Working couples are increasingly going for prenuptial agreements, though these are not recognised under the Marriage Act which supersedes the Contract Act in cases of dispute.
Images: India's 30 most PROSPEROUS cities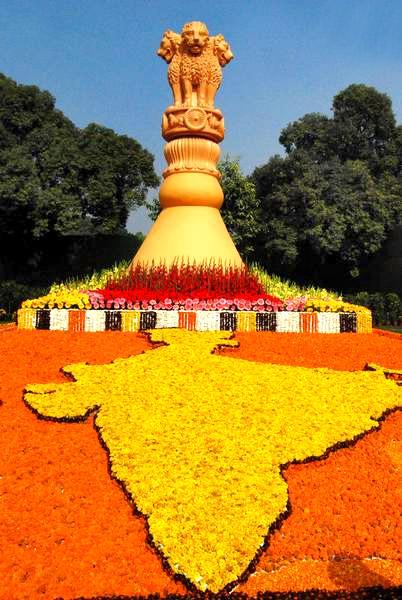 Competitiveness, productivity and prosperity of these cities are the key to economic success.
Indian economy: Half full or three-quarters empty?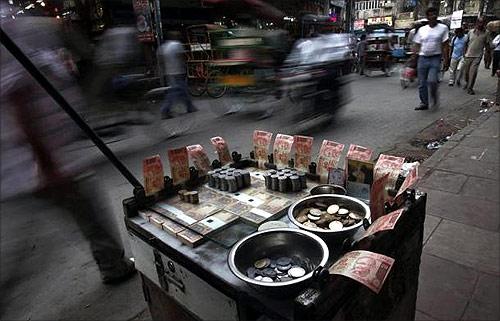 The two paths India could follow: one moderately positive, one relentlessly negative.
General Motors' U-turn catches IT companies off guard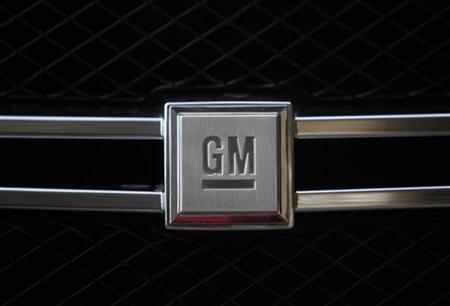 Auto major plans to cut technology outsourcing from 90 to 10 per #162 TCS, Wipro, others could be at receiving end
Downgrade sword hangs, diesel prices may rise Rs 5/lt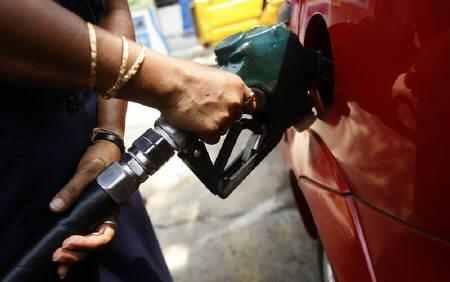 Keen to prevent a downgrade of India's sovereign rating by Standard & Poor's (S&P), which could trigger an exodus of foreign investors, Prime Minister Manmohan Singh has told the Congress party there is no option but to raise diesel prices by at least Rs 5 a litre after the Presidential election. The current diesel subsidy is Rs 9.13 per litre sold.
Infosys Q1 net rises 33% at Rs 2,289 crore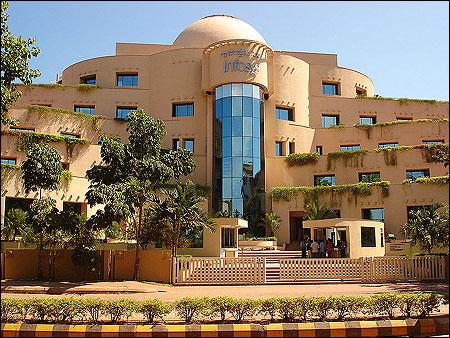 IT-major Infosys reported a marginal decline of 1.2 per cent in consolidated net profit at Rs 2,289 crore (Rs 22.89 billion) for the quarter ended June 2012. It was Rs 2,316 crore (Rs 23.16 billion) in the previous quarter ended March 31.
IMAGES: On board Richard Branson's SpaceShipTwo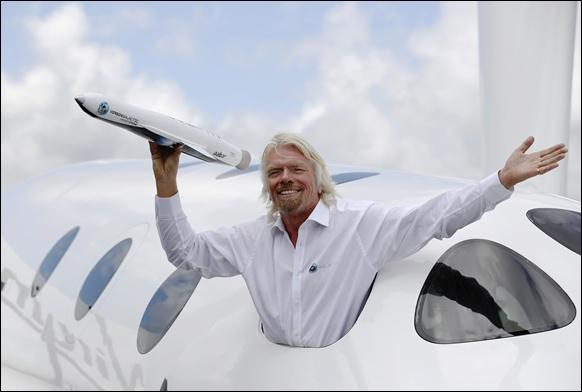 Virgin Galactic, the world's first commercial spaceline, announced "LauncherOne", a new air-launched rocket specifically designed to deliver small satellites into orbit.
IMAGES: 10 best-selling products of all time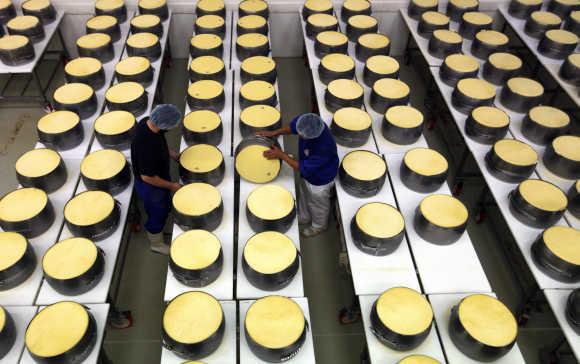 There are some products that not only break all records, but also change our lives.
July 11, 2012
New Delhi is the most competitive city in India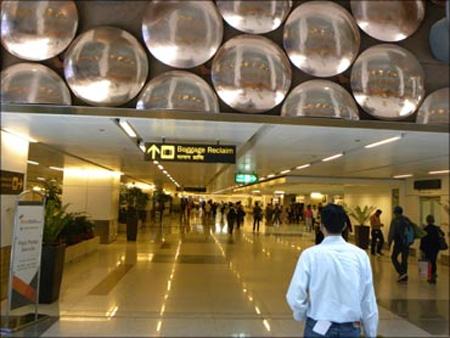 New Delhi has topped the list of most competitive cities for the third year in a row with a score of 69.732, in the City Competitiveness Index.
Pilots' strike on: 12 Kingfisher flights cancelled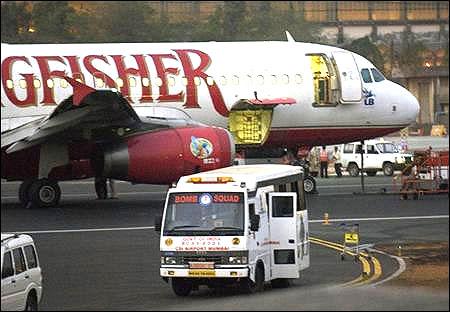 Nine flights from Bengaluru and at least three from Delhi were cancelled till this afternoon as several pilots did not report for duty, airline officials said.
Monsoon picks up, but half of India is deficient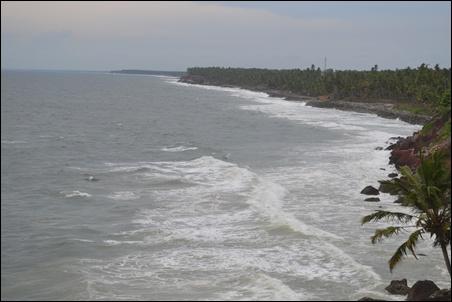 The southwest monsoon has picked up pace, and is now on the verge of covering almost the entire country.
The next decade belongs to Indian entrepreneurs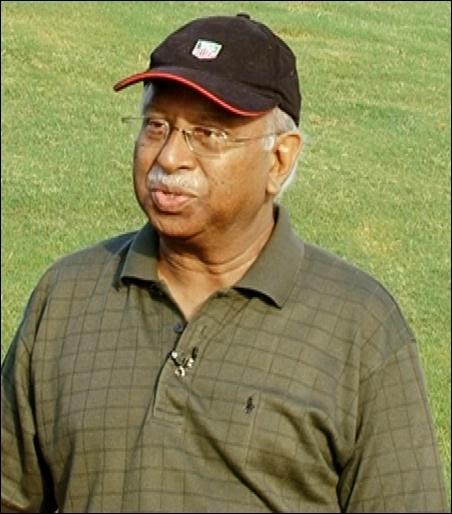 "We can go back to being 25% of the global economy if we get Indian entrepreneurship right," says Saurabh Srivastava.
Peugeot revises India launch target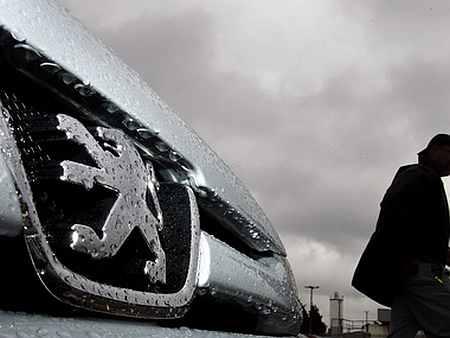 PSA Peugeot Citroen, France's largest car maker, has again revised its India launch plans, as it battles financial losses.
PHOTOS: Town converts Walmart into library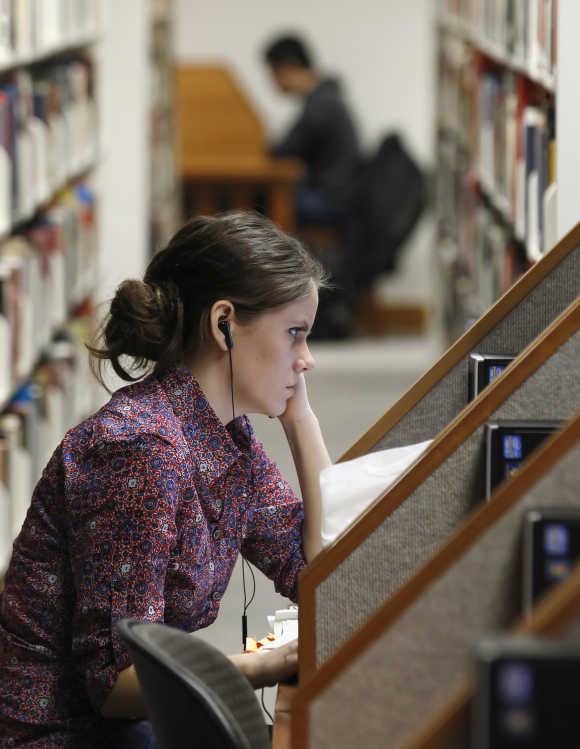 A Texas town has turned an old abandoned Walmart into a massive public library.
Did not mock the middle class: Chidambaram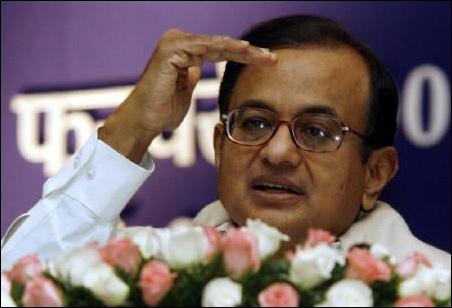 Bharatiya Janata Party on Tuesday lashed out at home minister P Chidambaram for his remarks that the middle class is ready to pay for mineral water and ice cream but can't bear an increase of Re 1 in price of wheat and rice, saying he has shown insensitivity towards them and ridiculed them.
Is the infrastructure sector on a turnaround path?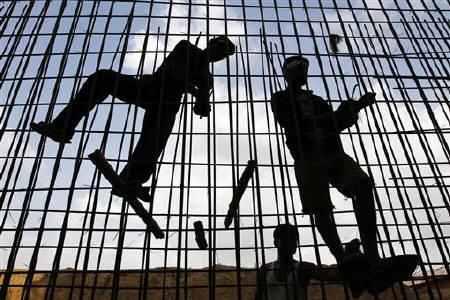 Focus on the Dedicated Freight Corridor and Delhi-Mumbai Industrial Corridor could spur the sector.
Mobile phone radiation affects you: What's the govt doing?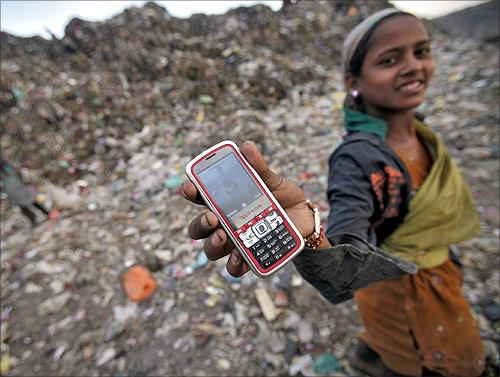 While we laud the dramatic rise in India's tele-density thanks to the mobile phone penetration, it is concerning to see most subscribers, including the educated class, unaware of the possible health hazards due to radiation from mobile phones and mobile towers.
How Dhirubhai's iconic brand became his son's castaway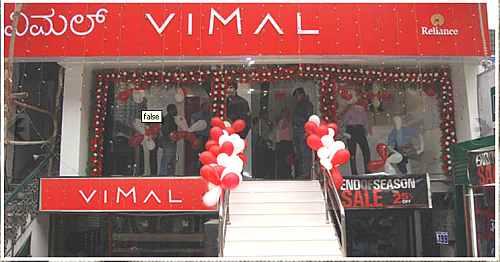 Vimal was a pioneer in making TV commercials for fabrics, the first to use Bollywood stars and cricketers as brand ambassadors and among the earliest to start a national retail chain. What happened to it?
The pros and cons of free generic drugs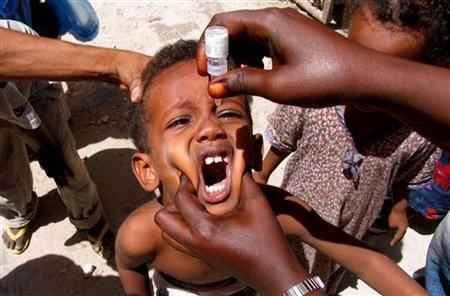 The Planning Commission's working group on drugs and food for the 12th Five-Year Plan estimated that the country's public health sector caters to only 22 per cent of the population.
Nobel to Team Manmohan - for MISMANAGING the economy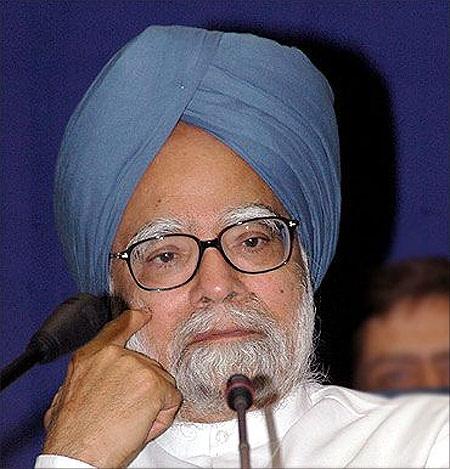 If the dream team was responsible for the economic growth between 2004 and 2008 they are responsible for the fall between 2008 and now.
IMAGES: 10 countries paying fortune in pension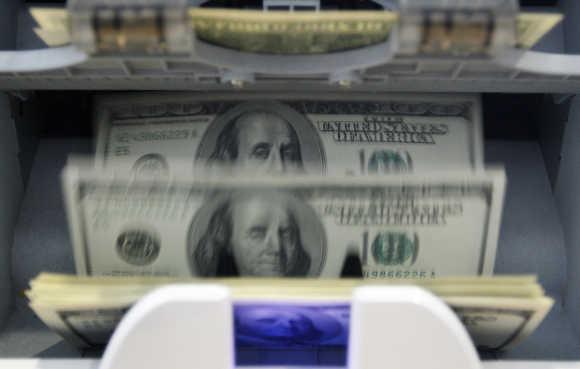 Some countries are taking extreme measures to reduce debt and bring the budget in order.
Lessons from Kasab for the financial sector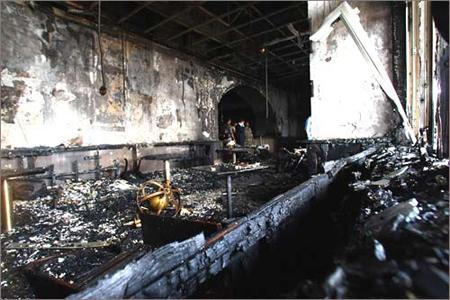 Abu Jundal is the latest hot property in terror-related news in India. Newspaper reports are replete with stories of how intelligence agencies are gleaning more information from him.
July 10, 2012
Economic crisis may be of govt making: Chidambaram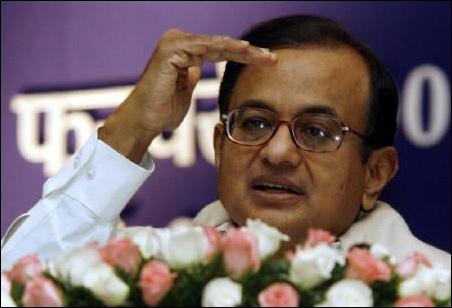 Home Minister P Chidambaram on Tuesday said while some of the difficulties on the economic front may be of government's making, most of them are due to international situation.
India Inc invested $500 million in Singapore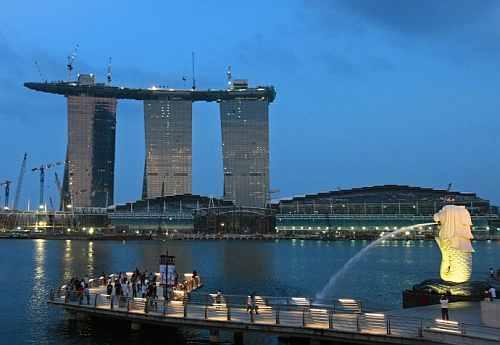 Singapore has emerged as the most sought after destination for foreign direct investment by Indian companies, who invested over USD 500 million there in May.
Kingfisher pilots go on strike, 5 flights cancelled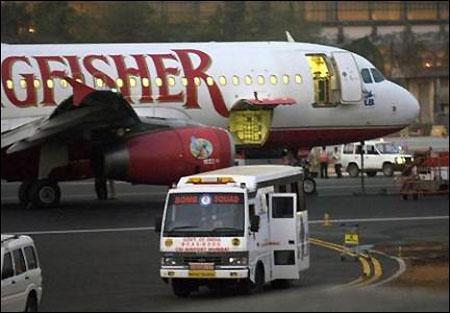 A section of pilots of Kingfisher Airlines on Tuesday went on a strike over non-payment of salary and other dues for the past five months, forcing cancellation of five flights.
Hiring improves in June; auto, pharma lead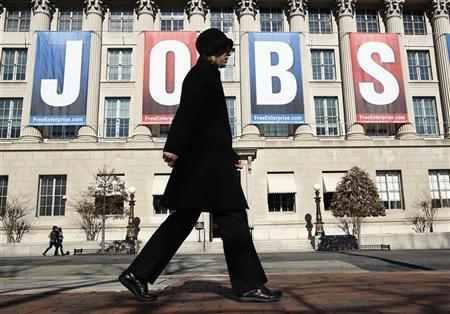 Leading job portal Naukri.com said on Tuesday that hiring was happening in selective sectors.
World's 25 biggest firms: IOC, RIL in Fortune's top 100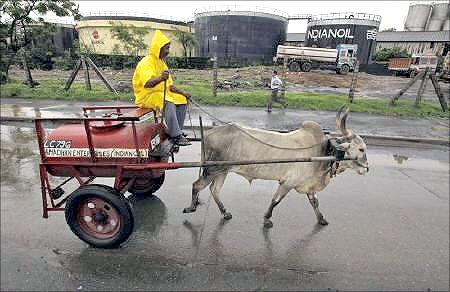 Eight Indian companies find a place in the list of world's 500 largest companies compiled by Fortune magazine, with Indian Oil and Reliance Industries finding a place in the top 100.
Sneak Peek: Lufthansa brings B747-8 aircraft to India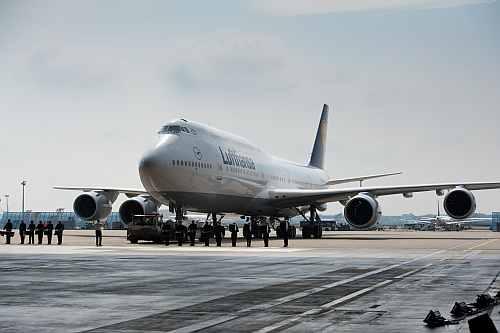 Delhi becomes Asian launch destination for the new "Queen of the Skies" and airline's new Business Class product Bengaluru to follow soon.
Poor rain: Inflation haunts agriculture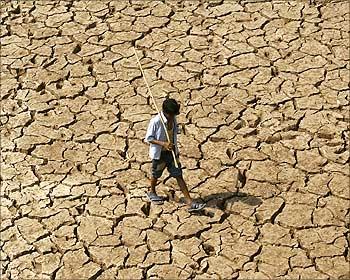 NCDEX benchmark index up 10% over a month, as expectations on sowing gather pace
PHOTOS: A man-made floating island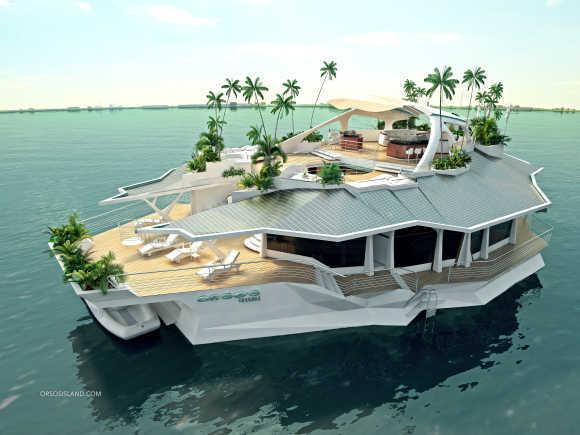 An Austrian company has created a man-made floating island, Orsos Island, that combines the mobility of a yacht with the comfort of a house.
Going abroad for education? Get the right insurance deal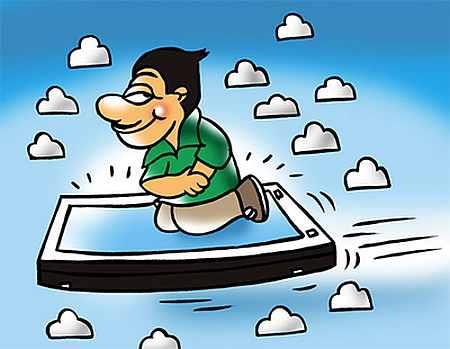 While the basic cover is generally of around $50,000, limits for accident and sickness are up to $500,000. Here's a list of important covers that come bundled with travel insurance.
Reforms a priority, populist moves later: Congress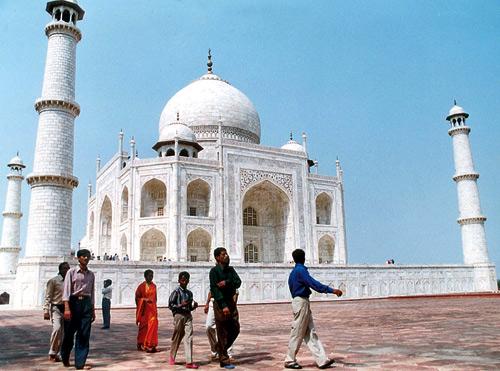 A Cabinet reshuffle 'is unavoidable', said a top party manager, and indicated it could take place before, or immediately after, the monsoon session of Parliament, likely for four weeks from the beginning of next month, possibly August 7.
Double trouble: Setback for Mallya in whisky battle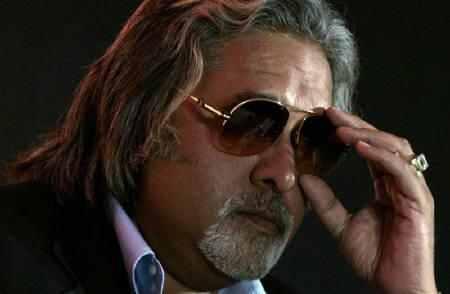 There is more worry for Vijay Mallya, battling many a fire. Even as his Kingfisher Airlines struggles to hold itself, another of his major companies, United Spirits, has had a setback in its legal battle against his arch rival, Kishore Chhabria.
Designer rice, a solution to tackle rising demand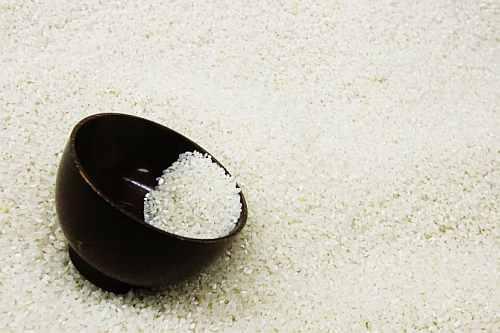 'Designer rice' or genetically-modified rice variety, is going to be the answer for food security and will help in increasing rice production in the coming years.
India's growth to be below 6%, to pick up post polls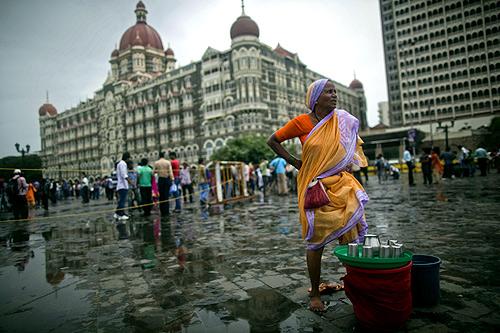 The survey, in which 125 corporate clients of the bank from south India participated, says a majority of corporates continue to be pessimistic about the country's growth with 72 per cent saying GDP growth will fall below 6 percent and 20 per cent predicting it to be less than 5 per cent.
IMAGES: Dubai's islands that are stuck in sea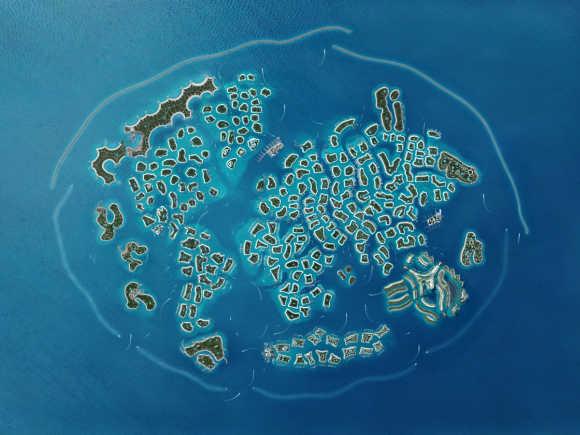 The World islands are composed mainly of sand dredged from Dubai's shallow coastal waters.
Hyundai Elantra makes a comeback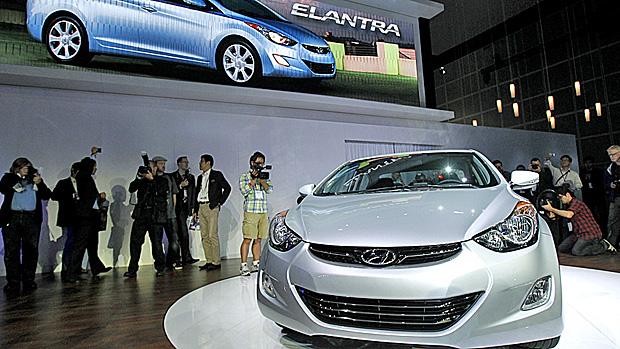 Offered with a 1.8-litre petrol and a 2.0-litre diesel option, the Elantra had a lot going for itself -- decent performance, good space, fairly reasonable dynamics and a good price tag.
Highest and lowest unemployment rates in Indian states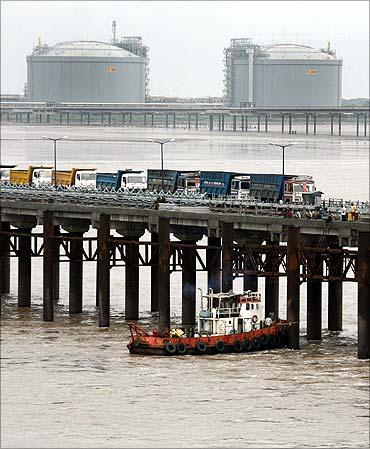 India's jobless rate stood at 3.8 per cent during the last fiscal, with Daman and Diu and Gujarat topping the list of least unemployed among states and UTs.
July 09, 2012
Rs 45 lakh crore black money stashed abroad: Ficci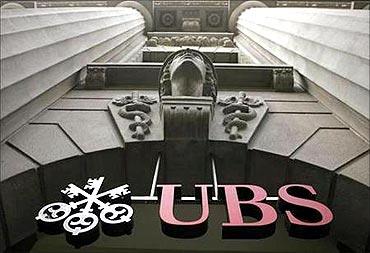 India could become a fiscal surplus nation if the government manages to bring back at least one-tenth of the estimated Rs 45 lakh crore black money stashed abroad, industry body Ficci said on Monday.
Global scrutiny: Swiss banks' assets dip to 4-year low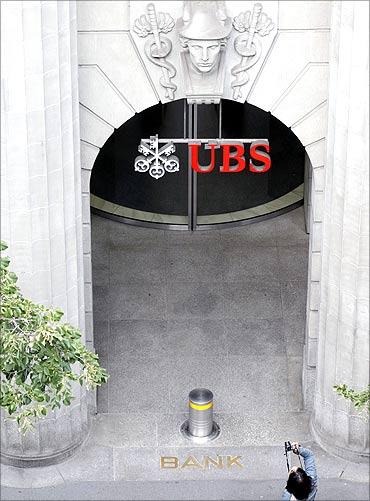 Amid a growing global scrutiny of overseas funds deposited in Swiss banks, the quantum of total foreign assets managed by them has dipped by nearly 300 billion Swiss francs (about Rs 20 trillion) since 2008.
India can get back to high growth: Chidambaram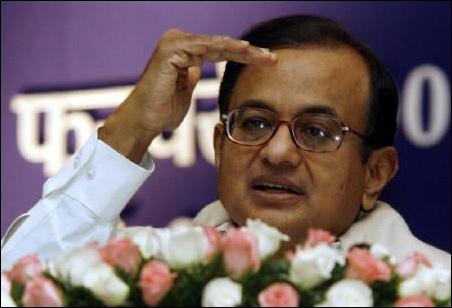 Commenting on the Time magazine's latest article, the Home Minister said the United Progressive Alliance-II was confident that it would overcome the present economic situation.
What makes Ratan Tata regret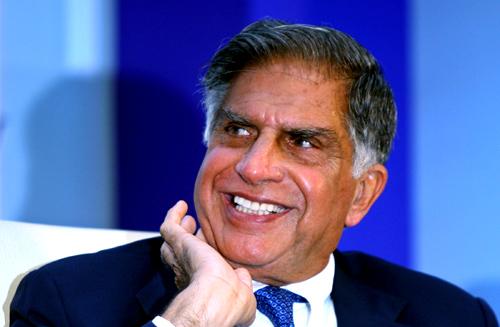 Tata said his group, which was 'a traditionally manufacturing company in a sellers market', did not succeed in 'really embracing the customers' values'.
Mobile handset sales in India: Who are the toppers?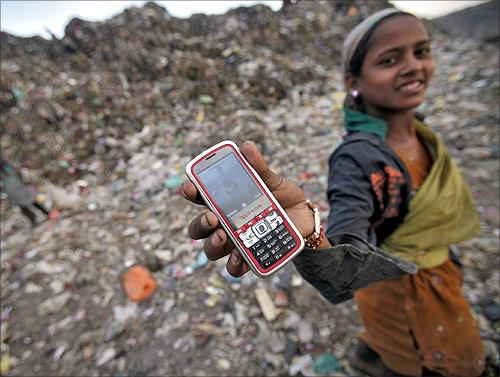 The Indian mobile handset market saw a drop of 5 per cent in revenues in FY 2011-12.
Richer men drive dirty cars: Survey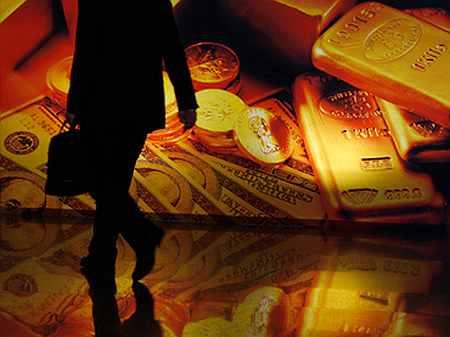 According to a survey, rich are more willing to drive dirtier vehicles for longer than poorer but prouder owners who prefer to keep their cars clean and tidy.
GM sets 'Sail' to beat India blues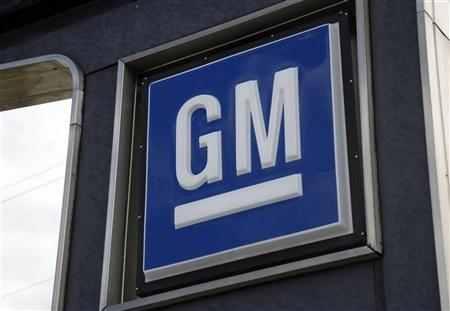 Stung by its indifferent show in India, the Detroit giant is overhauling the entire line-up of cars.
Tata Motors: Unlikely to Evoque interest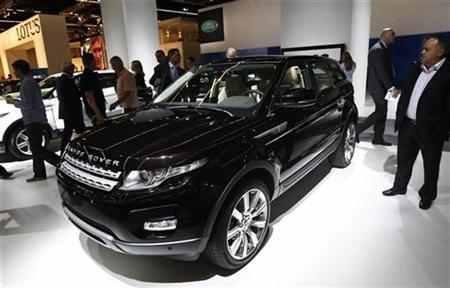 Increasing competitive intensity in JLR's key luxury car market and weakness in domestic business dampen sentiment.
Dr App: Software for healthy living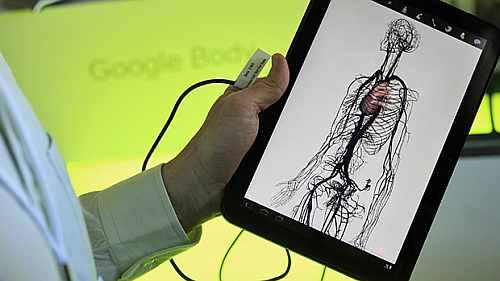 Stress, hypertension, obesity and other lifestyle diseases have been dogging all of us. But with a little help from your mobile phone, you can now track how many calories you intake on a daily basis, your exercise routine, the miles you have run or cycled and much more.
India booming? Well, not exactly!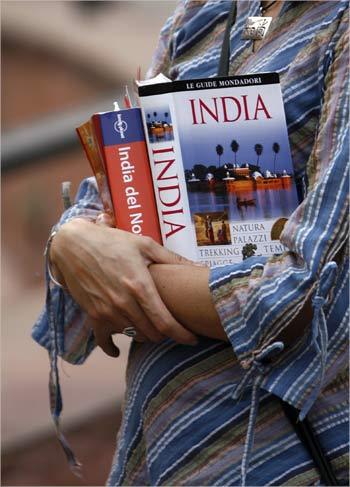 It is time for India to rebalance itself by sorting out its social and health issues and reorganising its soft infrastructure
Carrefour freezes big city store plans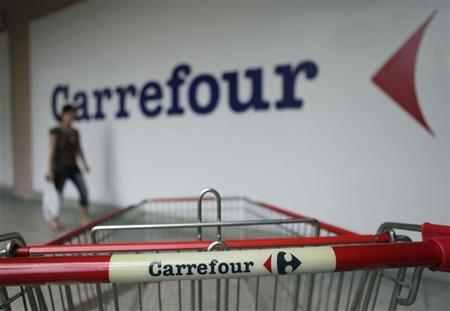 Carrefour, the world's largest retailer after Walmart, is learnt to be rationalising its expansion plans in India, prompted by a worsening global economy, particularly in Europe.
IMAGES: A look at Europe's high-speed train network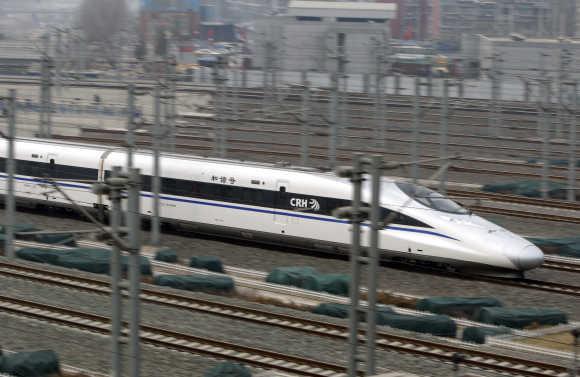 High-speed rail is a type of passenger rail transport that operates significantly faster than traditional rail traffic.
Amazing PHOTOS of Europe's tallest building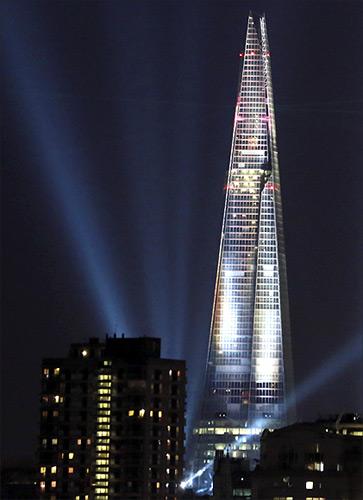 Europe's tallest building with an irregular pyramidal shape from the base to the top, and clad entirely in glass was unveiled in London.
Tale of two cars: Ertiga v/s Xylo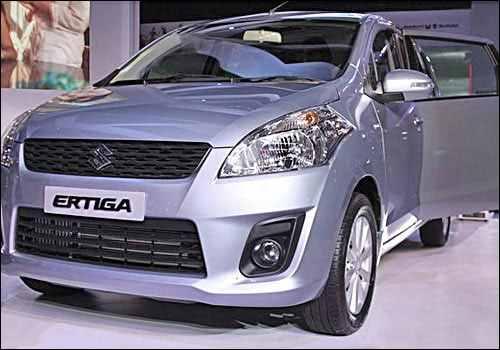 Both cars come with multiple engine options. The Xylo comes with three diesel engine choices, which is a bit of overkill given that there is no petrol option here.
Of Barclays and other corporate scandals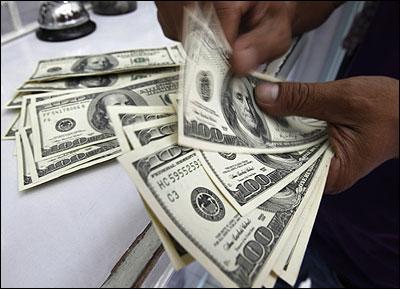 This has been a season for corporate scandal.
Debate on poverty: Who is a poor Indian?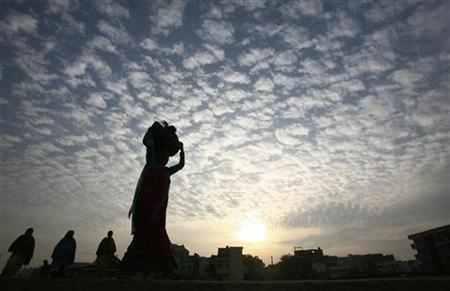 Who is a poor Indian? One who earns below Rs 35 a day? Or one whose salary is in four figures? While the debate rages, the Bombay Parsi Punchayet, the organisation that governs the affairs of the Zoroastrian community in Bombay, has said that any Parsi who earns less than Rs 90,000 a month (or Rs 10.8 lakh a year) is poor and therefore eligible for its help in finding a house.
GOOD NEWS! Monsoon to cover entire country soon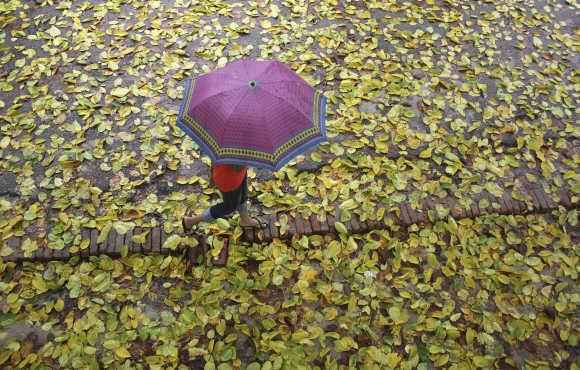 The southwest monsoon, which has gathered significant pace in the last few days, is expected to cover the entire country in two-three days, the India Meteorological Department said on Friday.
TIME magazine dubs Manmohan Singh an 'underachiever'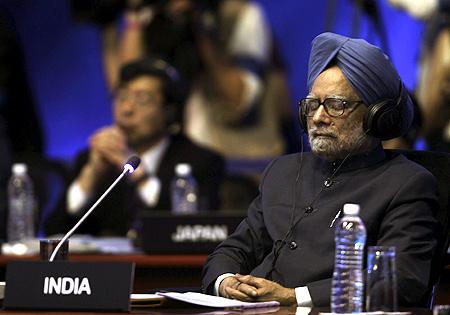 Prime Minister Manmohan Singh, who has long been lauded for his pivotal role in liberalising the Indian economy, has been dubbed an "underachiever" by a top US magazine, which says he appears "unwilling to stick his neck out" on reforms that will put the country back on the growth path.
Banks want Kingfisher brand's revaluation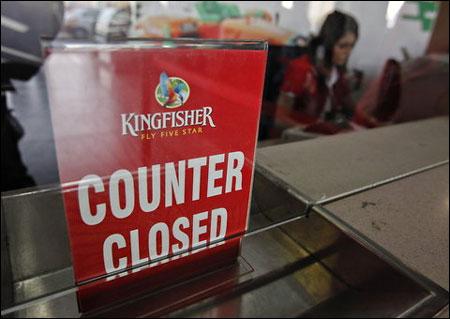 Promoters pledged brand in 2010.
Can India sustain the 'free for all' generic drugs plan?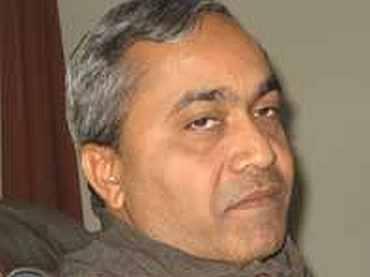 Health economist and advisor to the High-Level Expert Group on Universal Health Care, S Selvaraj says that tackling lack of doctors in India will take time to sort out, but providing free drugs can be done immediately.
July 06, 2012
PM 'blaming' Pranab for economic slowdown: BJP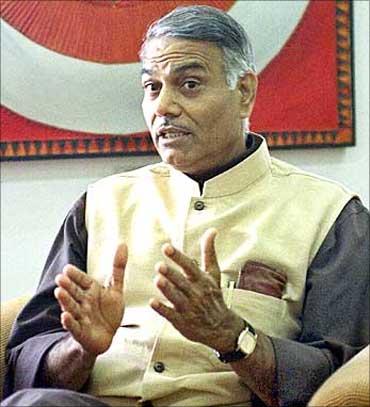 The Bharatiya Janata Party on Friday alleged Prime Minister Manmohan Singh is "directly and openly" trying to put all the blame for the economic slowdown on former Finance Minister Pranab Mukherjee and charged that he was equally responsible for the state of affairs.
Poor monsoon could slow India's growth to 6%: Citi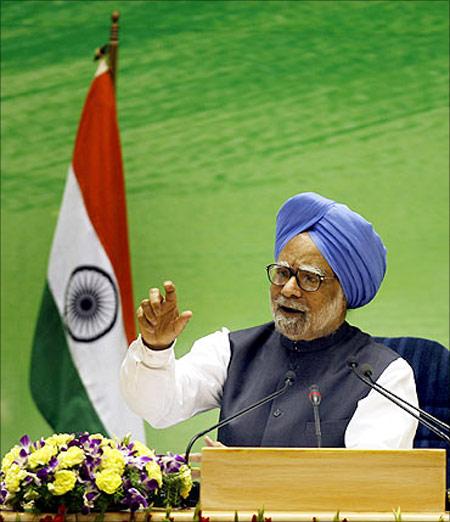 The estimate is much lower than Citi's earlier growth projection of 6.4 per cent for India, which saw its economic expansion touch a nine-year low of 6.5 per cent last fiscal.
IMAGES: Nokia launches cheapest Lumia phone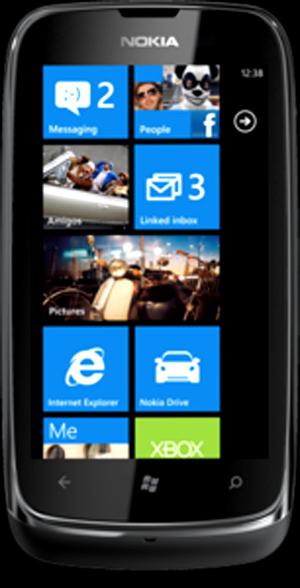 Aiming a larger share in the country's smartphone market, Finnish handset maker Nokia today launched its Windows-based phone 'Lumia 610' at Rs 12,999, the cheapest device in the series.
State Bank of India has 17,88,125 defaulters!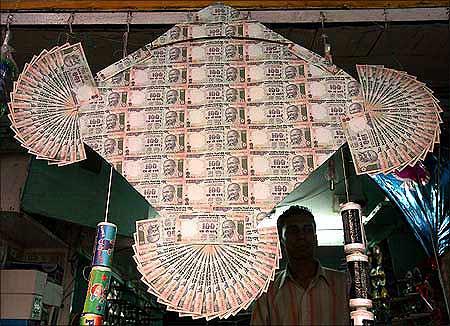 Nearly five million debtors have defaulted in repaying loans totalling a little more than Rs 1 lakh crore from various nationalised banks in the country, a right to information query has revealed.
Montek on why 9% growth is not possible in 5 years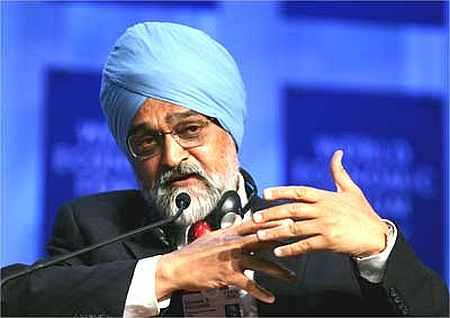 Last year, the Planning Commission got the approval for the 9 per cent annual average economic growth target under the Approach document for the 12th Plan from the country's apex decision making body, the National Development Council, headed by the Prime Minister with all the chief ministers and Cabinet ministers on board.
Good news! Two-wheeler makers plan diesel, hybrid bikes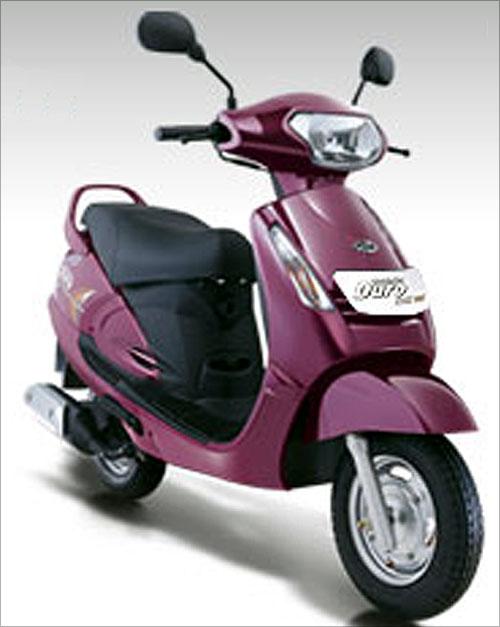 Amid rising petrol prices, two-wheeler makers such as Mahindra & Mahindra, TVS Motors, Hero MotoCorp and Bajaj Auto are stepping up research to develop engines run on diesel or other fuels.
How Mercedes plans to regain lost ground in India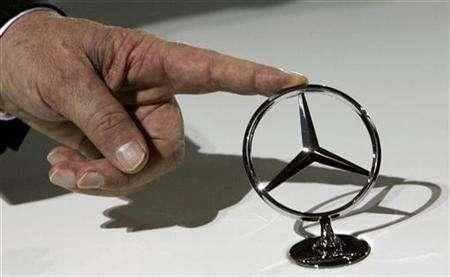 It's in the reverse gear on the list of the most-aspired-for cars in India, but the iconic brand is hoping to regain lost ground with cheaper models.
IMAGES: India among 30 nations facing external debt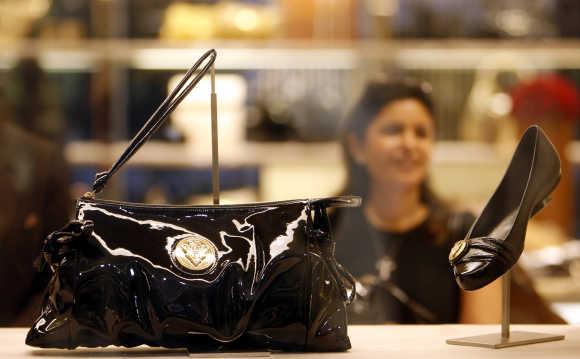 Greece is not the only country that is feeling the pain of rising external debt.
Sinking story: Is Kingfisher hurtling towards a dead end?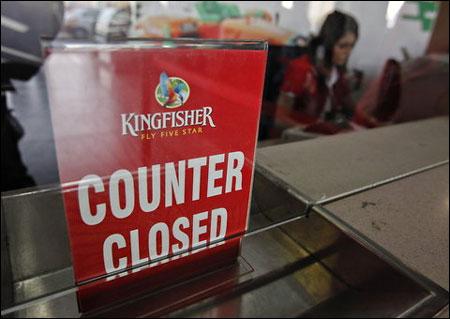 With promoters unable to raise money, airline may find it difficult to sustain curtailed operations.
Partial diesel decontrol expected after Prez poll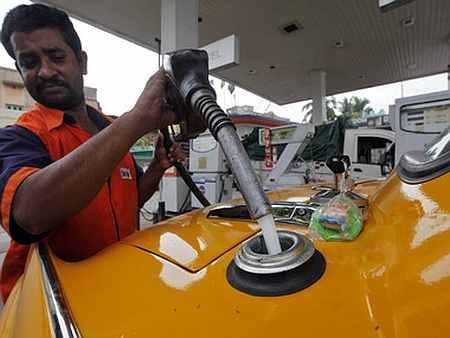 The government is preparing to bite the bullet, with partial decontrol of diesel prices after the Presidential election on July 19.
QUIZ: Can you identify these brand logos?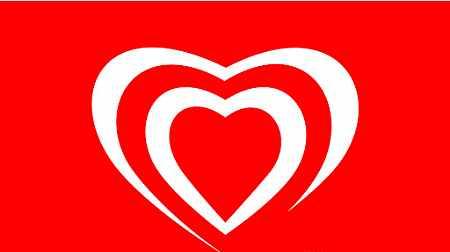 A logo is an integral part of a company's corporate identity. A uniquely customised logo design can intensify your company's identity, and help you to acquire instant recognition. Take this quiz to find out if you can identify these logos:
IMAGES: India will be among major 'growth countries'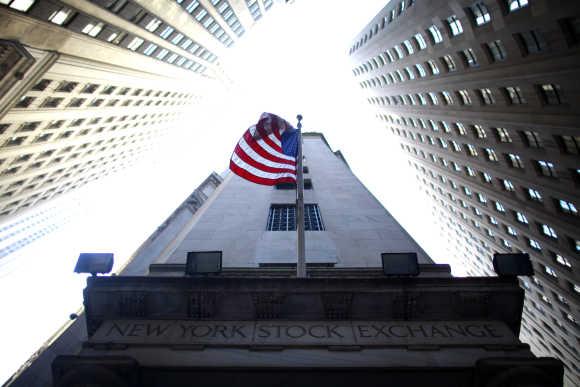 IMF has sharply cut its forecast for world growth this year.
World's 25 most innovative nations, India way BEHIND!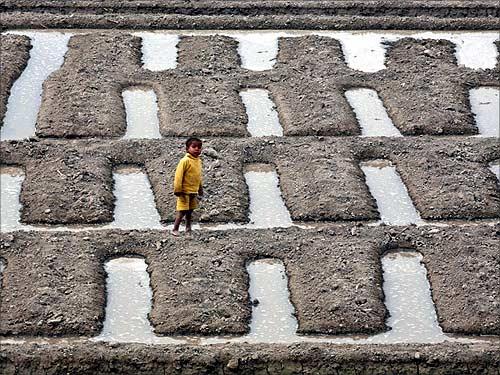 The Global Innovation Index published by INSEAD, and the World Intellectual Property Organisation (WIPO), ranks 141 countries on the basis of their innovation capabilities.
IMAGES of a jobless generation: Engineer works as cook!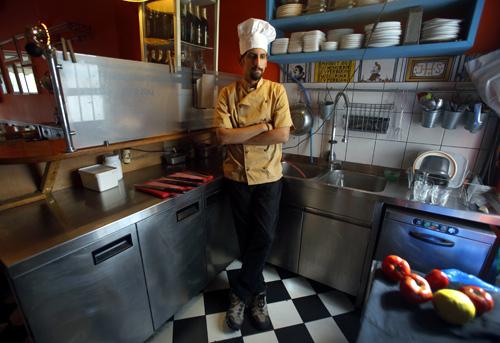 Millions of qualified students are forced to take up menial jobs as unemployment rises across the world.
Exclusive: 'PM's economic knowledge is frozen 30 yrs ago'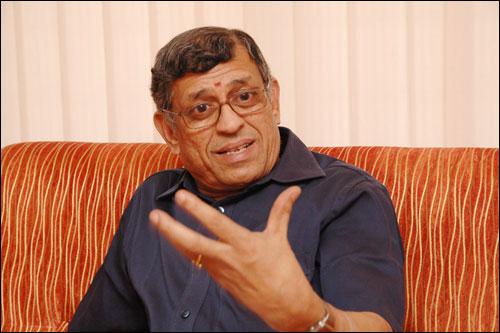 As the Indian economy passes through one of its worst times, well known chartered accountant and Convenor of the Swadeshi Jaagran Manch Swaminathan Gurumurthy, in an exclusive interview with explains what ails the Indian economy, and the remedy to fix it.
COLUMN: The hype over Gujarat's economic performance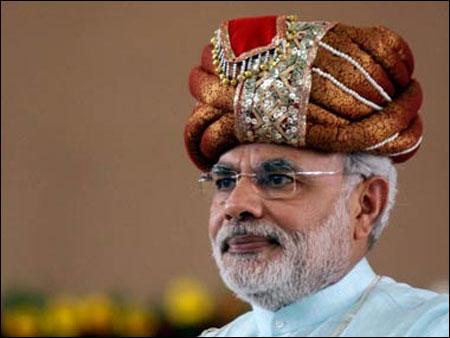 Gujarat's so-called superior performance, relative to its own history, and its present peer group, is being used to assiduously promote a personality cult around Modi together with a fascist ideology, say
July 05, 2012
'India's economic troubles self-inflicted'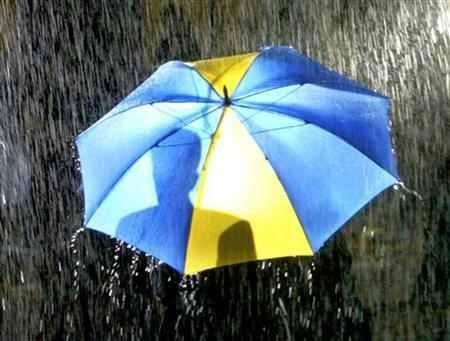 The report expressed doubts over reforms even post-2014.
Should cardholders pay before filing a complaint?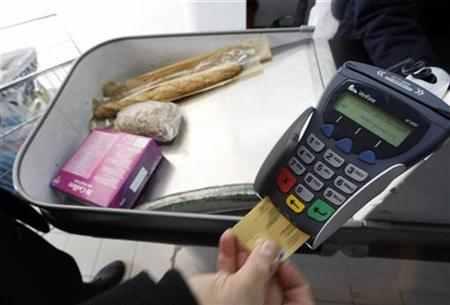 The Banking Ombudsman suggests you first pay the bill, even if disputed, before filing a complaint with the card provider.
IMAGES: 30 most livable cities in the world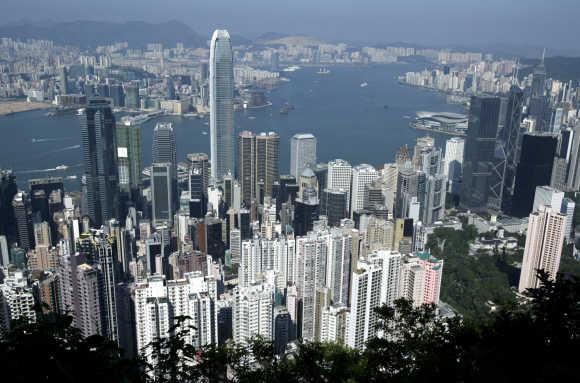 Only few cities have excellent infrastructure, schools, healthcare, etc.
Fuel shortage darkens power generation scene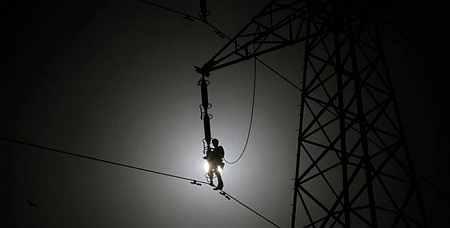 Despite an increase in generation capacity, the country has been grappling with power shortage in the peak summers as the availability has not risen at the same pace as generation capacity, owing to fuel unavailability and other supply constraints.
How govt plans to contain widening fiscal deficit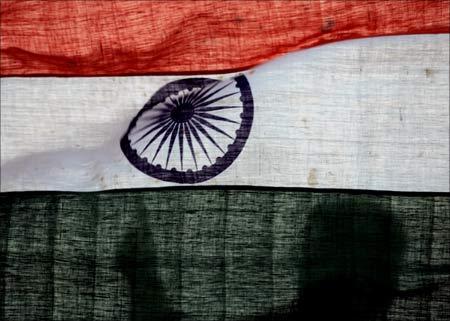 As part of the plan, government departments may have to surrender the unspent project-linked component of the Rs 70,000-crore (Rs 700-billion) additional gross Budgetary support at the end of the financial year.
Air travel to become more expensive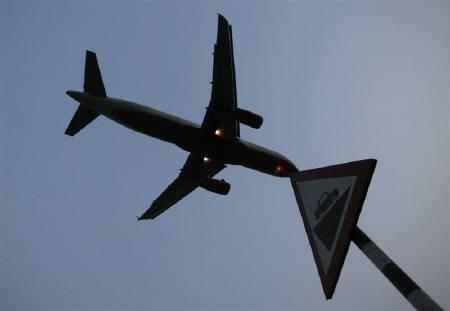 Travel agents have decided to impose a service charge of Rs 225 from July 16 on customers of full service carriers.
Global Innovation Efficiency Index: TOP 10 nations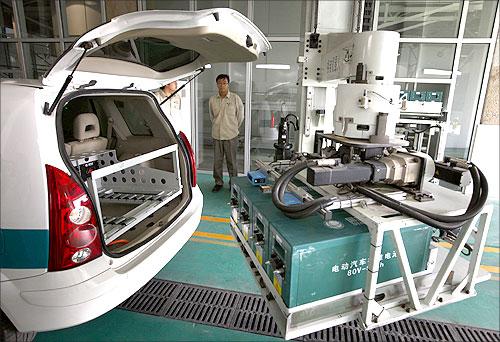 Countries which are strong in producing innovation outputs despite a weaker innovation environment and innovation inputs are poised to rank high in this "efficiency" index.
IMAGES: Greatest economic collapses of all time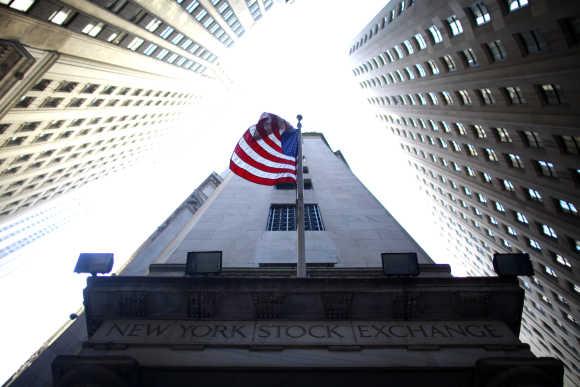 The latest economic downturn is not the only one the world has gone through.
IMAGES: 4 closest rivals of Renault Duster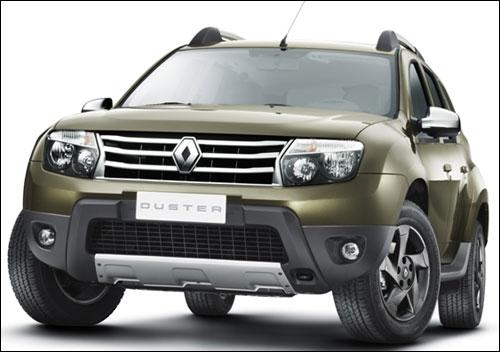 Renault proffers 2+2 years or 80,000 km warranty on the compact SUV.
IMAGES: World's most expensive real estate markets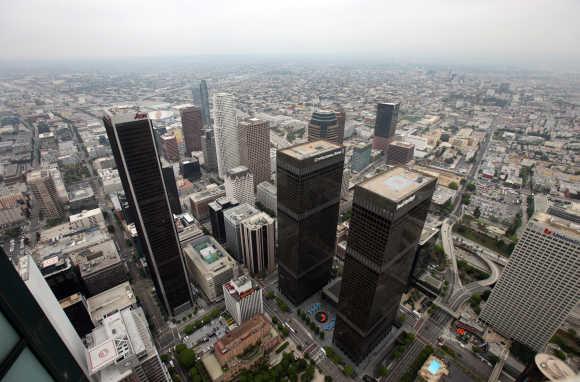 These are some of the most expensive real estate markets in the world.
IMAGES: World's 10 remarkable infrastructure projects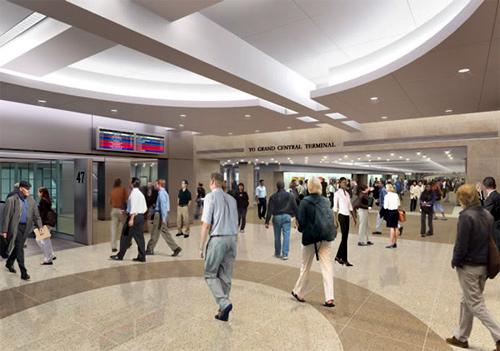 These are some of the most noteworthy infrastructure projects in the world.
July 04, 2012
IMAGES: The Rs 7.19 lakh Renault Duster launched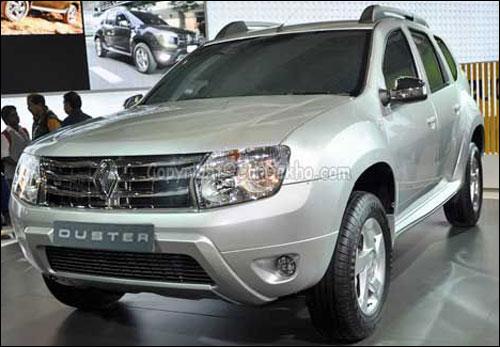 Whether or not Renault India will be able to fulfill its aim, we'll have to wait and watch.
War time: Google to take these 12 products head on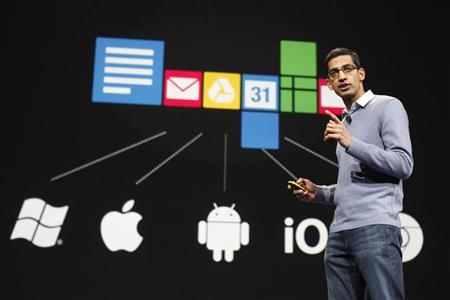 At the recently concluded annual I/O conference, which is an annual developer-focused event held in San Francisco, California, Google announced several new devices and services.
Get ready to spend more on these services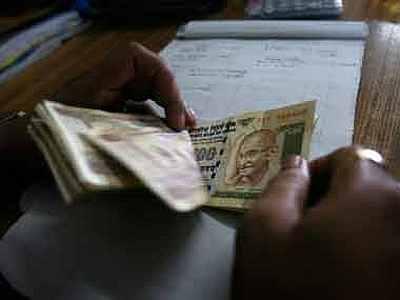 Booking a holiday package online, attending a seminar, buying a designer dress and attending a coaching class will become costlier, thanks to the new service tax rates effective from July 1.
Just ended Air India pilots' strike 2nd longest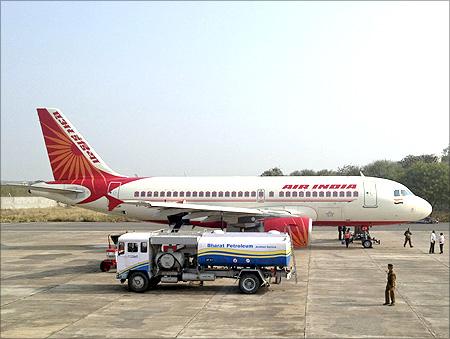 The Air India pilots strike was called off on Tuesday night after the Delhi High Court asked them to join duty within 48 hours and the management to sympathetically consider their grievances.
IMAGES: India and manufacturing activity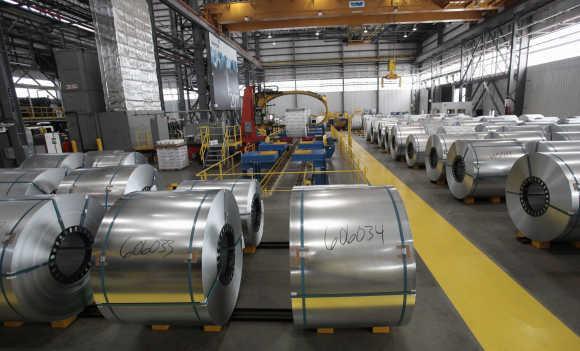 Global manufacturing contracted in June for the second consecutive month.
Monsoon 30% below: What government should do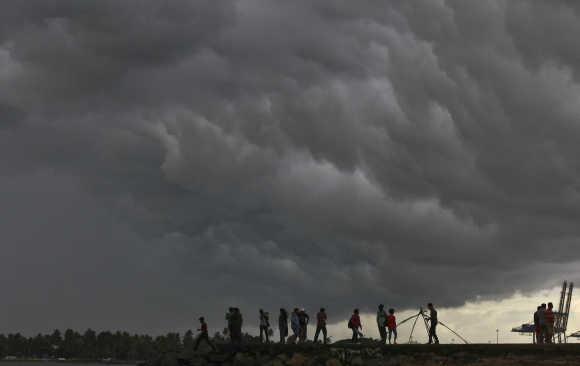 The government must prepare for below-normal monsoon.
It's a luxurious life for 81,000 households in India!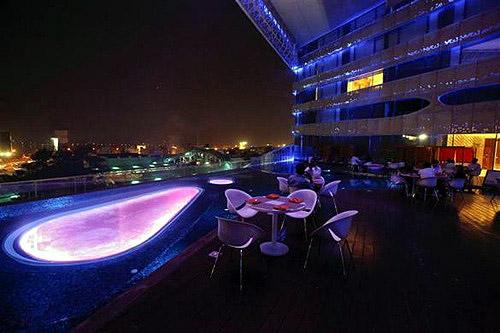 The dark clouds of a slowdown are hovering ominously over everybody, except 81,000 households in India for whom the word 'downturn' just doesn't exist.
Telecom woes unlikely to ease with TDSAT verdict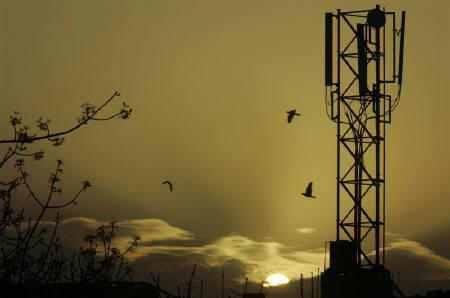 After falling 11 per cent over the past six months, shares of Bharti Airtel gained over three per cent on news that the Telecom Disputes Settlement and Appellate Tribunal (TDSAT) had given a split verdict on inter-circle 3G roaming arrangements between Bharti, Idea and Vodafone.
India, China to boost Boeing deliveries: Report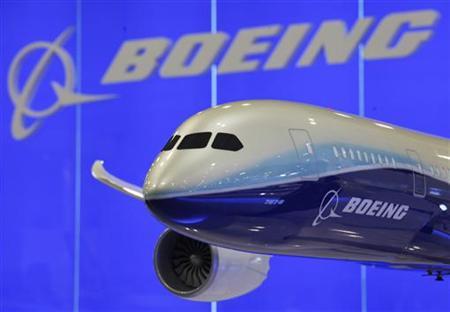 Boeing has projected a USD 4.5 trillion market for 34,000 new airplanes over the next 20 years as the current world fleet doubles in size, with robust growth in China, India and other emerging markets.
IMAGES: Chevrolet to launch 3 new cars soon in India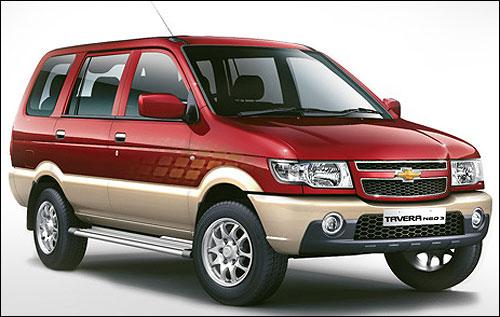 Sluggish sales have not stopped car makers in India from bringing reworked versions of their existing cars along with new models.
Controversy over ArcelorMittal's Olympic showpiece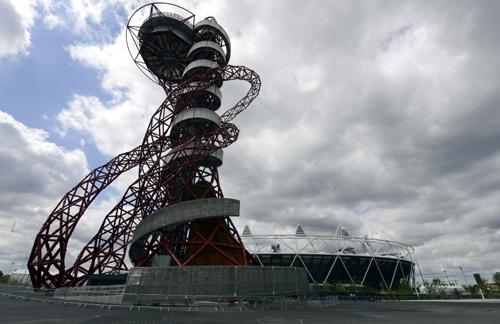 The ArcelorMittal Orbit tower, the tallest structure in Britain and located next to the Olympics stadium in London has been claimed by survivors of the Bosnian concentration camp at Omarska, with the steel giant rejecting their bid.
IMAGES: This is how an aircraft's life ends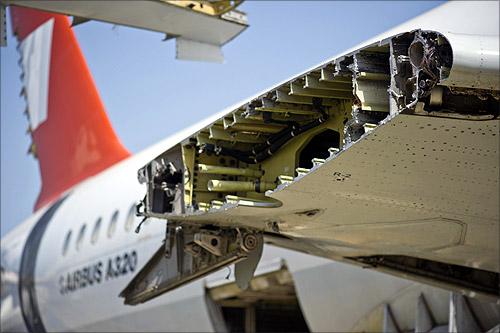 Aerospace company Tarmac Aerosave is specialised in the dismantling of end-of-life aircraft at its base.
Down memory lane with the AMAZING Lamborghini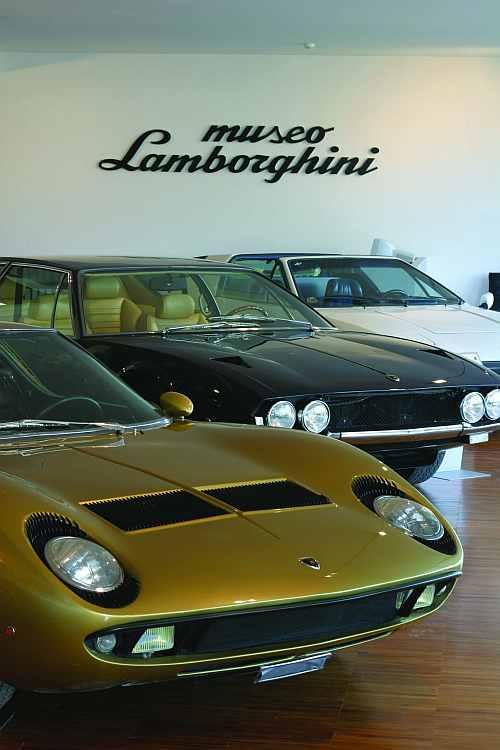 Lamborghini is an Italian supercar. Founded in 1963, Automobili Lamborghini is headquartered in Sant'Agata Bolognese, in Northeastern Italy. There it manufactures some of the world's most sought-after super sports cars.
China's pride: World's largest hydropower project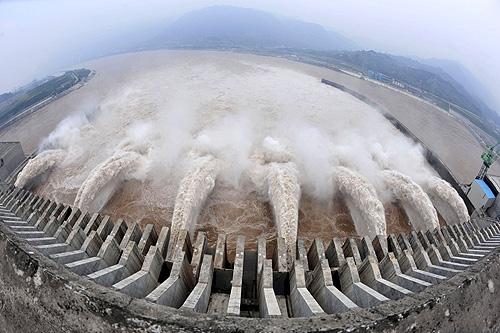 For the first time, all 32 giant generators of China's Three Gorges Dam, the world's largest hydropower project, went into production, generating nearly 22 million kw of power.
IMAGES: World's top 20 brands on Twitter!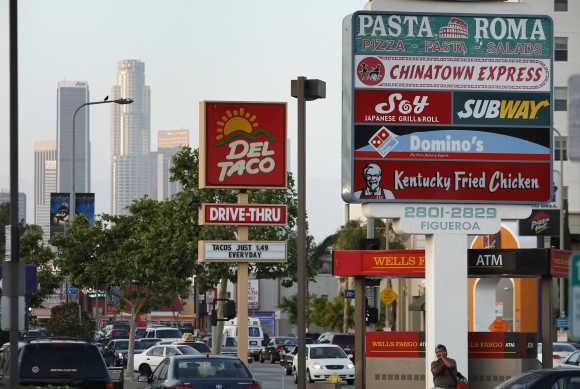 From Facebook to Twitter, companies are going all out to create brand loyalty.
July 03, 2012
Sonia's carte blanche to PM; but hurdles still remain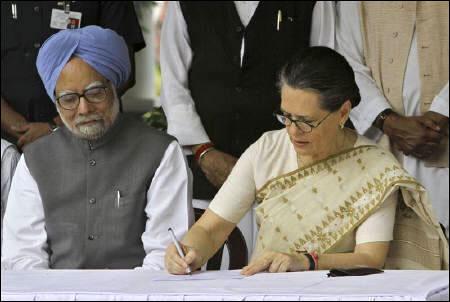 While the signals of intent have already gone from North Block, the hiccups this time are coming from officials in the Finance Ministry, who had got used to a certain mindset.
India: Mobile phone sales cross 50 mn mark in Jan-Mar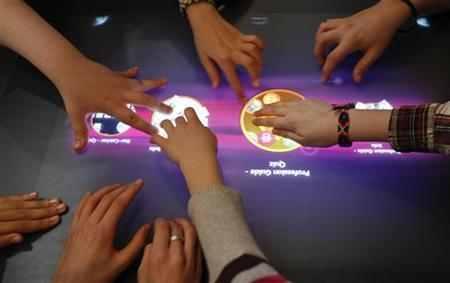 Total India smartphone sales touched 2.7 million units during January-March 2012. Samsung emerged as the leader in the smartphone segment with a 40.4 per cent share, followed at number two and number three by Nokia with 25.5 per cent and RIM with 12.3 per cent share.
Rich prefer spending on lifestyle over charity!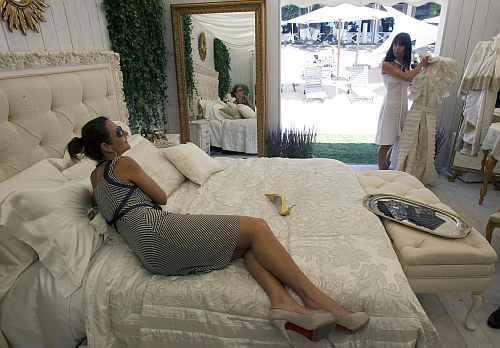 Charity donations have suffered as the uber-rich are preferring to maintain their opulent lifestyles over philanthropy in the gloomy economic environment, a specially commissioned report to "decode" the high networth families said.
IT services: Gloomy outlook for Tier-I companies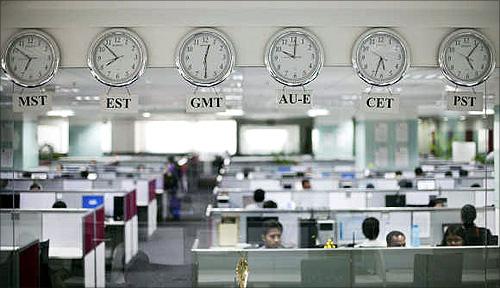 A weaker rupee is good for technology firms, as it improves margins and shores up earnings.
IMAGES: Richest Americans of all time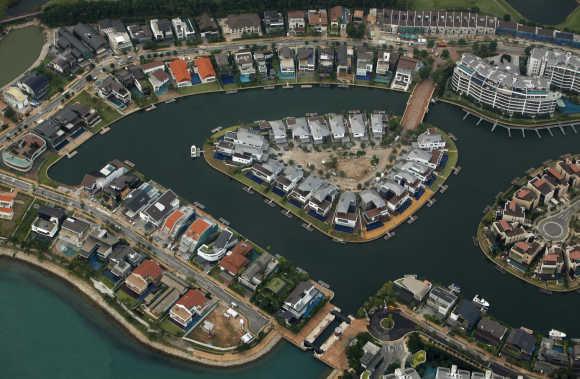 When it comes to history, even Bill Gates's enormous wealth isn't enough to put him on the top of the rank.
Air India pilots likely to call off their strike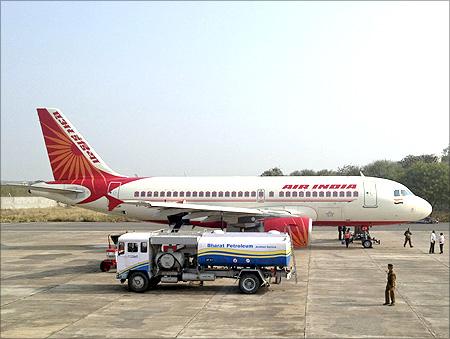 Air India pilots have been on strike for 55 days and on hunger strike since last Sunday over the issue of career progression and training on Boeing 787 Dreamliner aircraft.
Multi-asset funds are for passive investors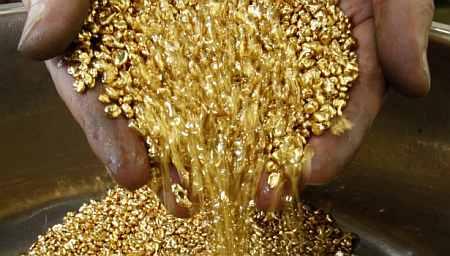 With gold prices rising and debt holding steady, fund houses have launched multi-asset funds for passive customers who are not so nimble while churning their portfolios.
Stunning photos of the world's longest bridge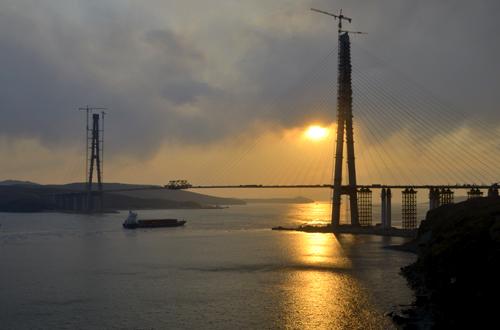 Russia has unveiled the world's longest cable-stayed bridge, a part of the huge investment to boost the country's infrastructure in the Far East region.
Auto component makers hit roadblock amid slowdown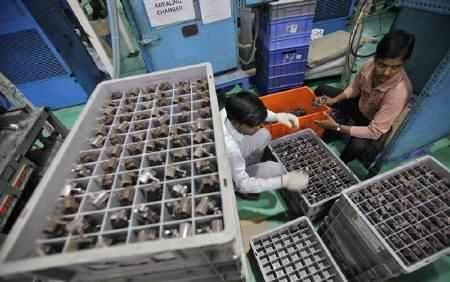 The Rajkot-based auto component industry, which was doing well last year, has hit multiple road blocks -- rupee depreciation, high interest rates and high petrol prices.
IMAGES: World's top producers of oil by 2020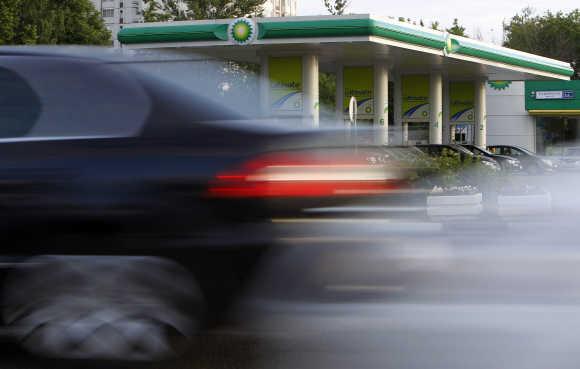 Major oil producers have enough oil to keep the economic engine running at full steam.
High excise duty dampens branded fuel market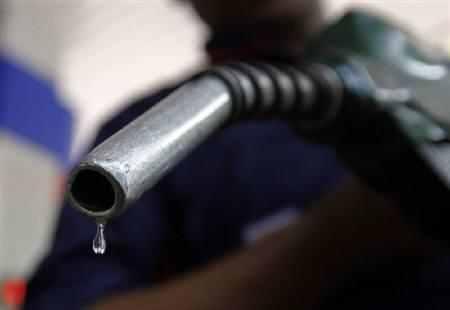 With the levy making unbranded fuel cheaper, consumers turn away OMCs plead in vain with finance, petroleum ministries.
Coming soon: Life insurance policies at your doorstep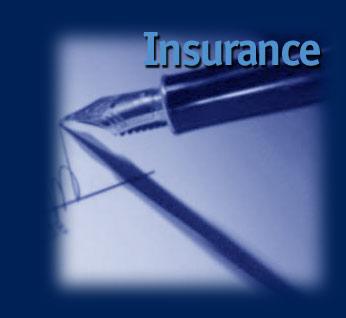 Tata AIG Life set to approach regulator soon on the 'e-life' tablet; to be launched in metros initially.
How Reebok fraud cost Adidas Rs 170 crore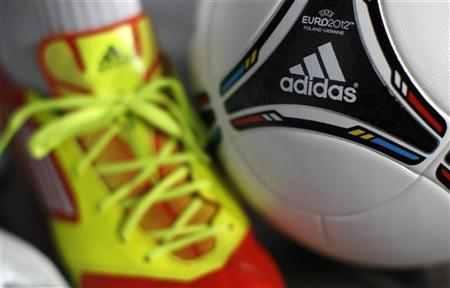 German sportswear maker Adidas has disclosed to the Serious Fraud Investigation Office (SFIO) that it lost around Rs 170 crore (Rs 1.7 billion) because of "goodwill impairment" after it bought Reebok.
20 cities with households of annual income over $20,000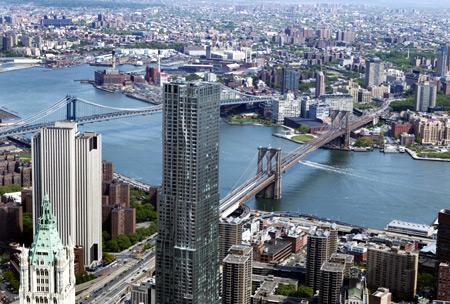 The developing-region cities of the City 600 will be home to an estimated 235 million middle-class households earning more than $20,000 a year at purchasing power parity (PPP) by 2025, points out a McKinsey study which maps the economic power of cities.
How Philippiness outplayed India in the BPO game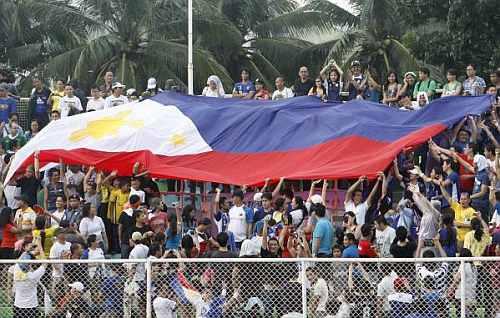 In its rise to the top of the voice-based BPO business, the Philippines has brought a great deal from the Indian industry but has also learnt from its mistakes.
Driving in the rains? 5 CRUCIAL questions answered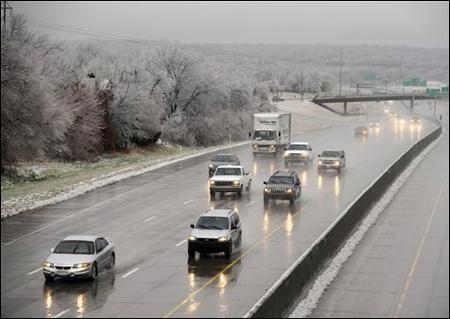 Tips to safe driving this rainy season.
GDP rank: What if these Indian states were countries!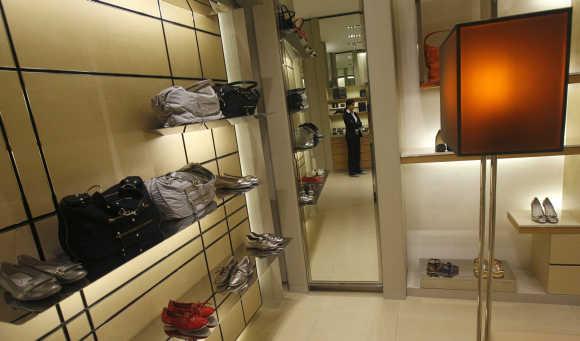 Uttar Pradesh's GDP per head is close to that of Kenya.
IMAGES: How Hong Kong has changed in 15 years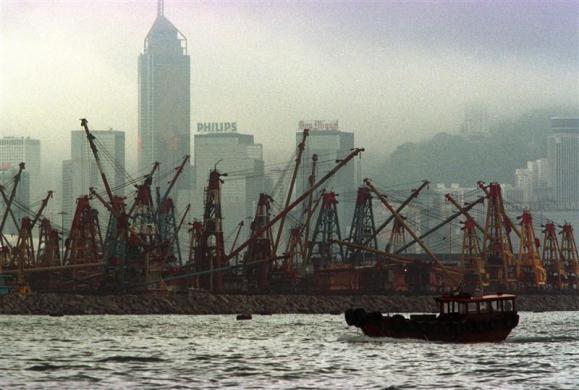 China resumed sovereignty of Hong Kong from Britain in 1997.
July 02, 2012
New auto policy will ensure safety of passengers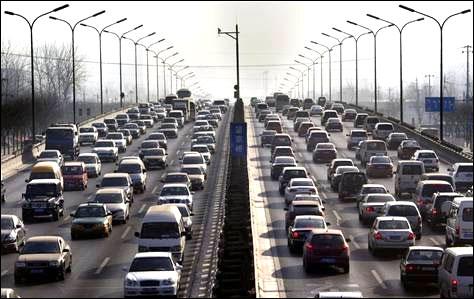 Under the policy, which is applicable for all manufacturers, from two-wheelers to commercial vehicles, if a company is of the opinion that there is a manufacturing defect that compromises safety of vehicles, it will voluntarily rectify the problem free of cost to the customer.
Montek admits delay in monsoon, but...
Monsoon has missed its date this year with granary states of Punjab and Haryana.
Why women in India fail to move up the corporate ladder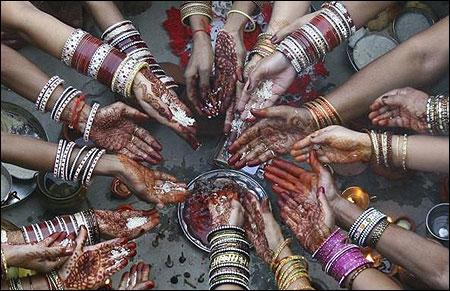 In India, Korea and Japan, almost fifty per cent of those surveyed believed that family commitments were the primary reason for women leaving the jobs.
SHOCKING! Over 1.8 mn more lose jobs in euro zone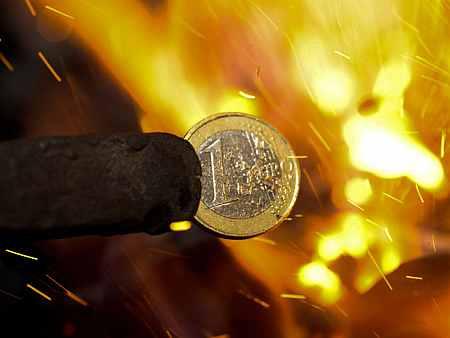 The 17-nation euro zone, that share the common currency euro, is reeling under sovereign debt crisis with its epicentre in Greece.
PHOTOS: Shanghai's super car show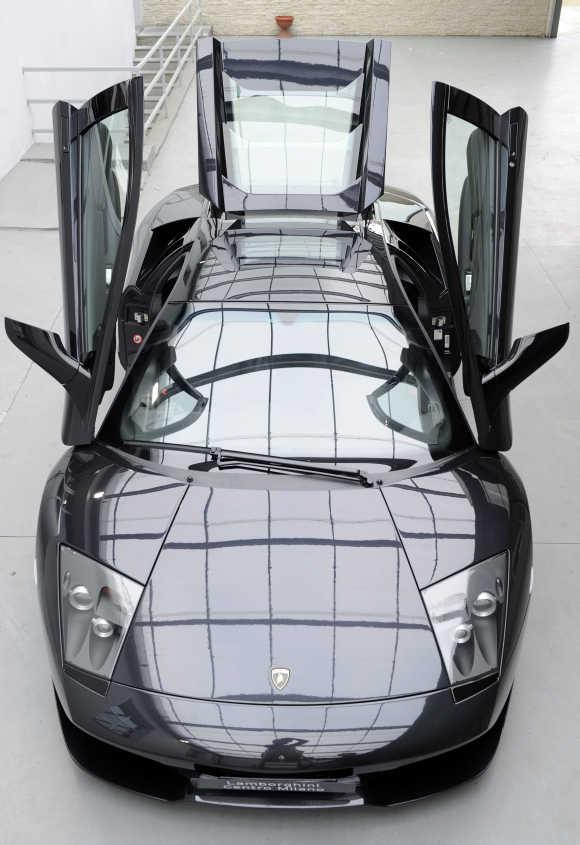 A car show saw enthusiasts test their supercars to the limit in Shanghai.
IN PIX: Success story of the amazing Maruti Swift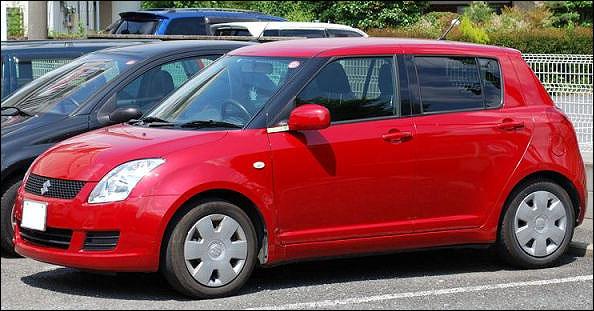 Small car wizard, Maruti Suzuki's supremacy goes back to the year 1983 when the carmaker started its innings in India.
June: Auto companies post mixed results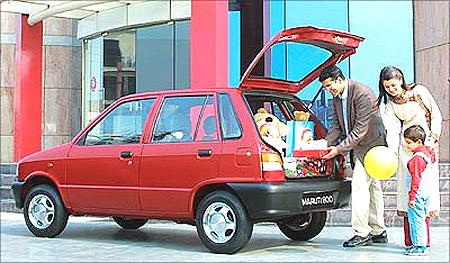 In June, MSI recorded domestic sales at 83,531 units, compared to 70,020 units in the year-ago period, registering a rise of 19.30 per cent.
IMAGES: Dubai's real estate sector shines again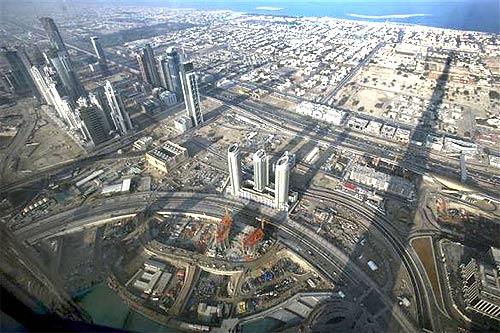 Prices of apartments and villas have gone up by up to nine per cent and 16 per cent respectively here during the first half of this year, indicating that the real estate market is on the way to recovery after three years of decline.
UK's PizzaExpress to debut in India soon; hires CEO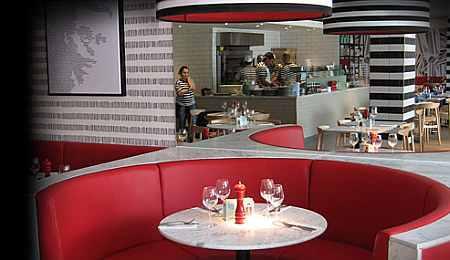 The UK-based casual dining restaurant chain PizzaExpress has kicked off the process of starting its India operation, almost eight months after signing a 50-50 joint venture partnership with Bharti Family Office.
Global cities of the future: 36 from India!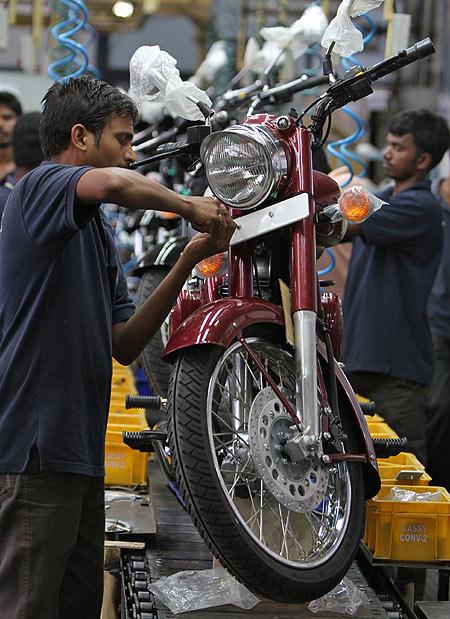 India will contribute 36 global cities by 2025.
Cheap Re: Imported cars costlier; prices won't rise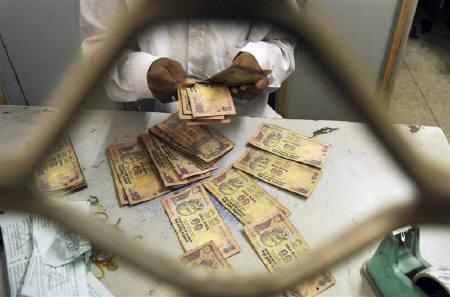 The costs of imported vehicles have increased 25-30 per cent because of the depreciation of the rupee. That has made CBUs more expensive to import but companies are putting off price hikes and taking a hit on their margins.
Road to NOWHERE, Indian highway stuck in limbo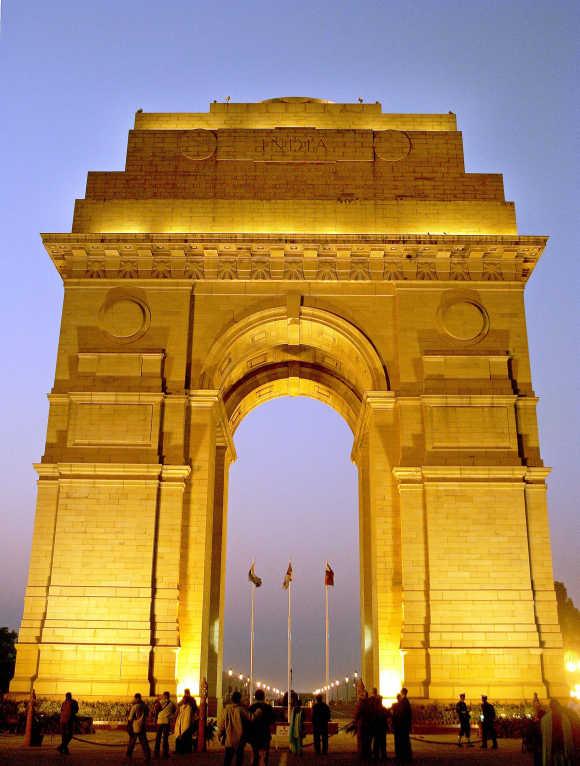 It seems the Indian economy is on a road to nowhere.
'It's imperative for the govt to reassure investors'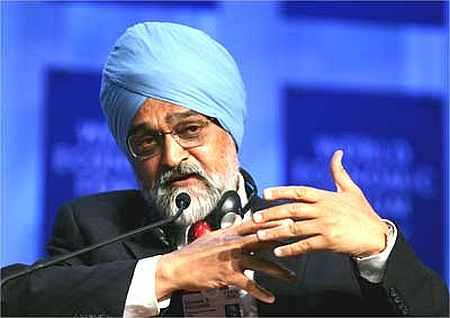 It's imperative for the govt to reassure investors: Montek Ahluwalia
Why Delhi's taps are running dry this summer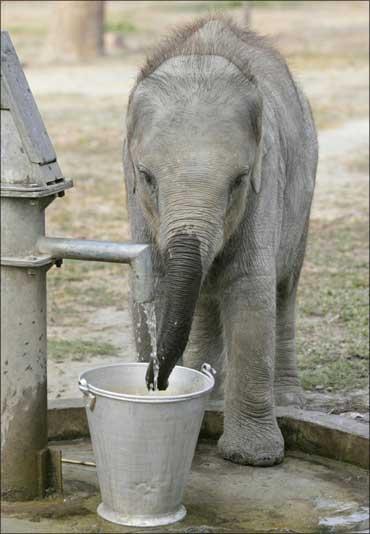 Water shortages in the scorching weeks just before the monsoon hits the national capital are not unknown; but there is little question that this year they have been more than normally acute.
Three top smartphones priced under Rs 5,000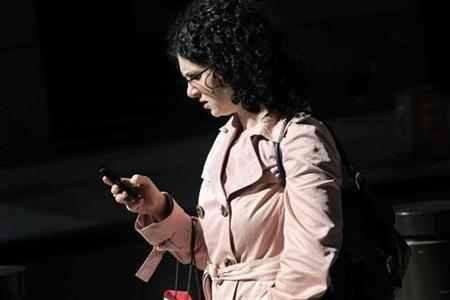 Affordable and packed with features, these devices score high on the value-for-money proposition.
Rupee fall to hit India Inc's margins by Rs 11k cr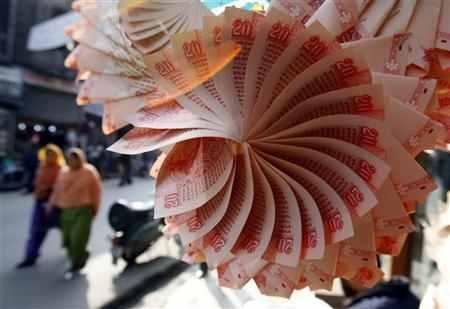 Embedded redemption premium and 36 per cent depreciation in five years will realise forex losses worth Rs 67.2 billion.
IMAGES: 10 best Google products ever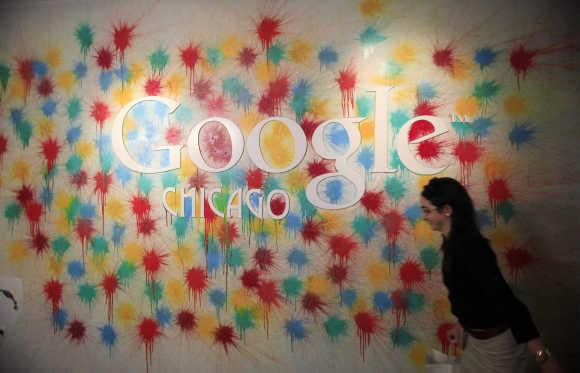 Let's take a look at some of the best products it has launched.
Archives
June 2012
|
May 2012
|
April 2012
|
March 2012
|
January - February 2012
|
August - December 2011
|
July 2011
|
June 2011
|
May 2011
|
April 2011
|
March 2011
|
February 2011
|
January 2011
|
December 2010
|
November 2010
|
October 2010
|
September 2010
|
August 2010
|
July 2010
|
June 2010
|
May 2010
|
April 2010
|
March 2010
|
February 2010