August 31, 2012
PM calls for conducive climate to spur growth, investment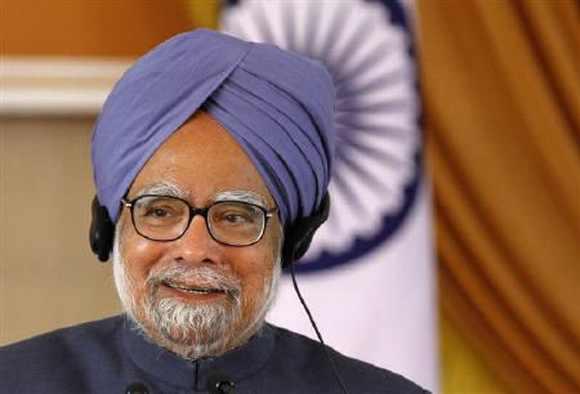 Amid the April-June quarter growth slipping to 5.5 per cent, the lowest Q1 growth in a decade, Prime Minister Manmohan Singh on Friday strongly pitched for creating conducive climate to boost investment and economy.
Fiscal deficit for Apr-Jul at Rs 2.64 lakh cr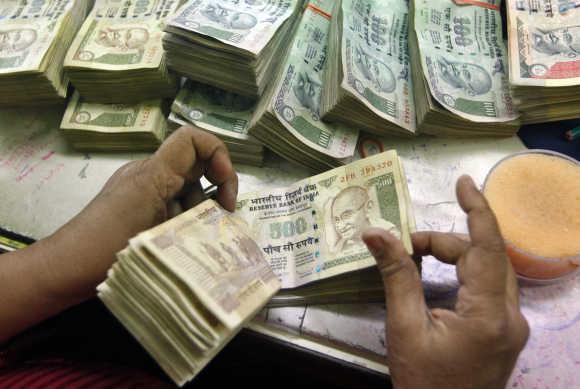 Fiscal deficit in the first four months of 2012-13 stood at 51.5 per cent of the budget estimates -- slightly better compared to 55.4 per cent in the same period a year ago -- according to Controller General of Accounts (CGA) data released on Friday.
How govt plans to CURB radiation from mobile towers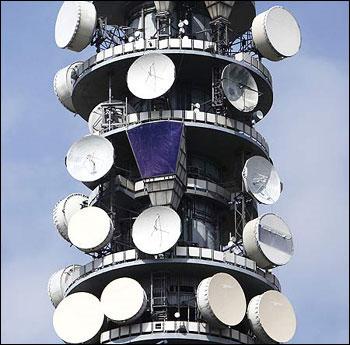 Radiation emission from mobile telephone towers will be reduced to 1/10th of the present level from Saturday, a decision aimed at addressing public health concerns.
Narayana Murthy requests FM to set things 'RIGHT'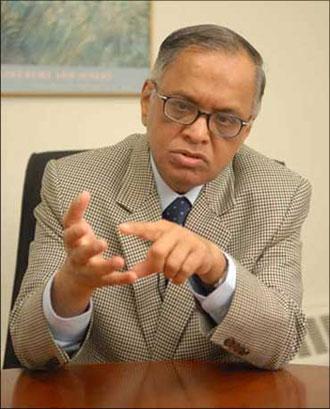 Expressing hope that new Finance Minister P Chidambaram will "set right" things at the earliest, business leader NR Narayana Murthy on Friday said the government and the opposition should declare that they would never do anything on "retrospective basis".
Agriculture growth slows to 2.9% in Q1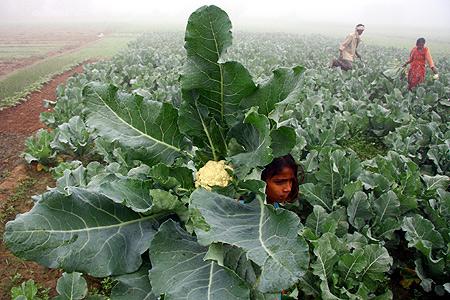 The fall in production of rice and oilseeds pulled down the growth in the agriculture sector to 2.9 per cent in the first quarter of the current fiscal, even as wheat and cotton output increased.
Car plant in Bengal? Possible, says Ratan Tata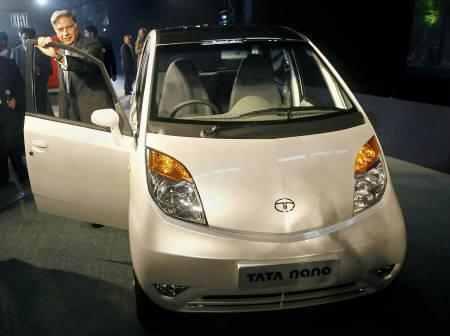 He was responding to the shareholders' questions relating to the abandoned Nano car factory at Singur at the AGM of Tata Global Beverages.
IMAGES: A look at Samsung's new gadgets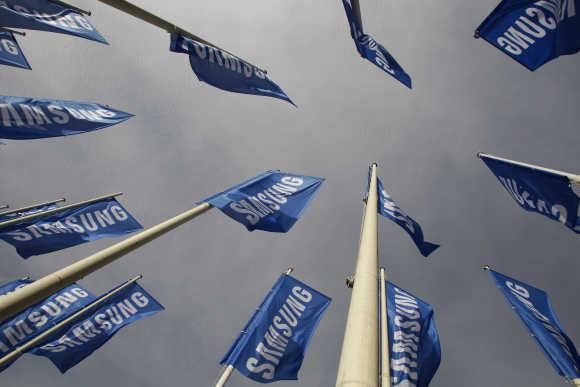 Samsung Group is a South Korean multinational conglomerate company headquartered in Samsung Town, Seoul.
Sahara Group asked to refund Rs 17,400 cr to investors
In a major setback to the Sahara Group, the Supreme Court on Friday directed two of its companies to refund around Rs 17,400 crore to their investors within three months with 15 per cent interest.
Economic growth declines to 5.5% in April-June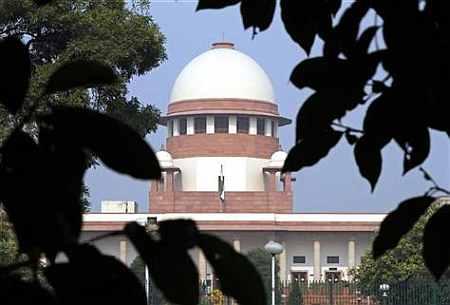 The gross domestic product had expanded by 8 per cent in the April-June quarter of 2011-12.
Public sector bank chiefs are not paragons of HR virtue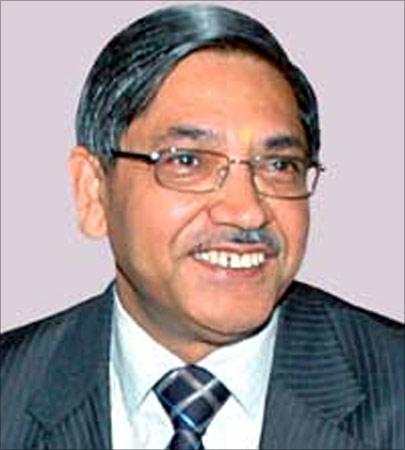 Human resource, or HR, development is one of the key portfolios that K C Chakrabarty handles as the Reserve Bank of India (RBI) deputy governor.
Quiz: What was Warren Buffet's first job?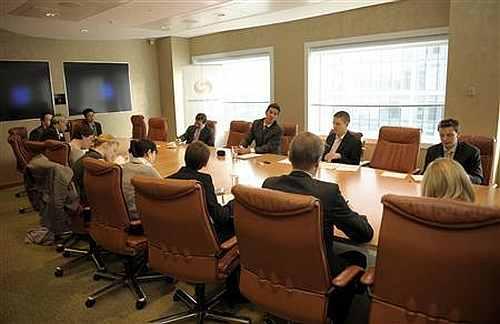 Today they are the leading names in the world of business, technology and finance. But, before they started out their big business careers, many of them worked outside of their arena.
'Next Infosys CEO should be from within'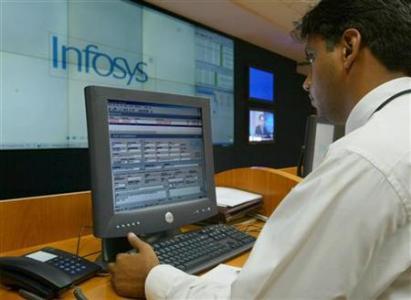 According to the retirement policy followed at Infosys, Shibulal would retire in about three years, when he turns 60.
IMAGES: India's biggest and busiest airports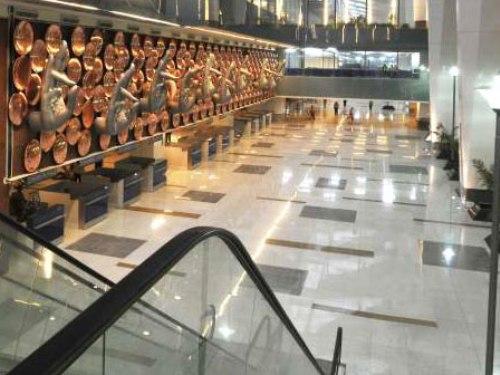 Riding high on the aviation boom, India has built 17 international airports.
August rains best among recent drought years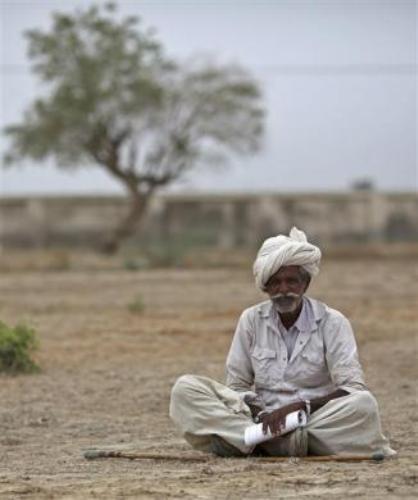 The rains in August have also led to speculation that if the trend continues, rains in September, the terminal month of the four-month monsoon season, could be better, thus aiding production of paddy and other kharif crops.
IMAGES: South Asia among top tourist destinations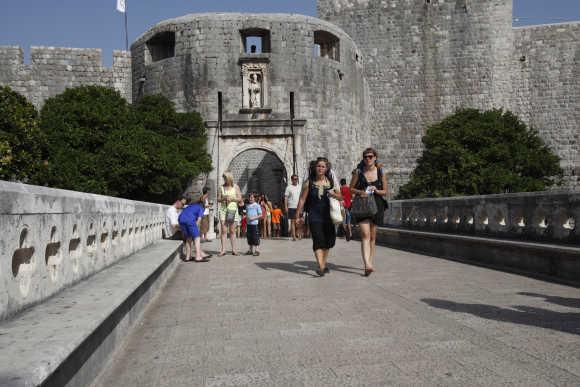 In 2011, travel and tourism generated $2 trillion globally.
IMAGES: 10 wildest highways in the world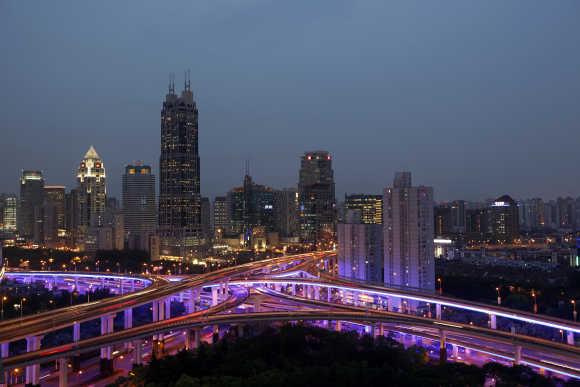 There are some highways that cross 16 countries, some have no speed limit and some have 26 lanes on each side.
August 30, 2012
Corp Bank, Union Bank cut rates on home, car loans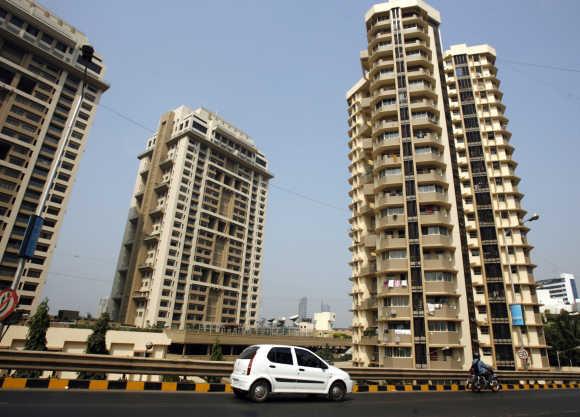 Corporation Bank has decided to slash interest rates on home, car and educational loans with effect from September 1 for a three-month period.
Good news! Diesel, LPG rates may not be hiked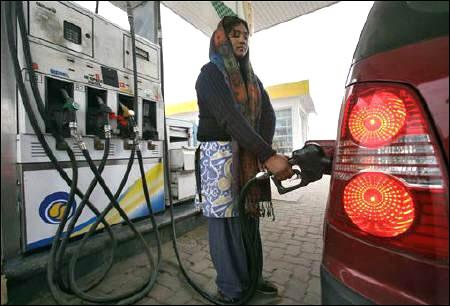 Diesel and cooking gas (LPG) prices are unlikely to be hiked even after the end of the Monsoon Session of Parliament next week as the government is wary of taking such a decision at a time when it already has political battles on hand.
Gold imports dip 18.4% to Rs 71,912 cr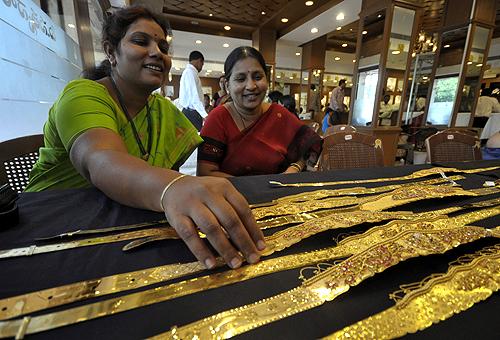 India's gold imports contracted by 18.4 per cent year-on-year to Rs 71,912 crore in theApril-June quarter of the current fiscal.
KV Kamath disagrees with SBI Chairman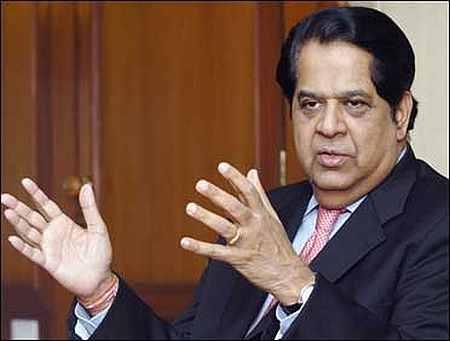 ICICI Bank Chairman K V Kamath on Thursday disagreed with the suggestion of SBI chief Pratip Chaudhuri that RBI should scrap CRR, saying it is part of the monetary policy and no issue can be made of it.
IMAGES: Office space in Mumbai among most expensive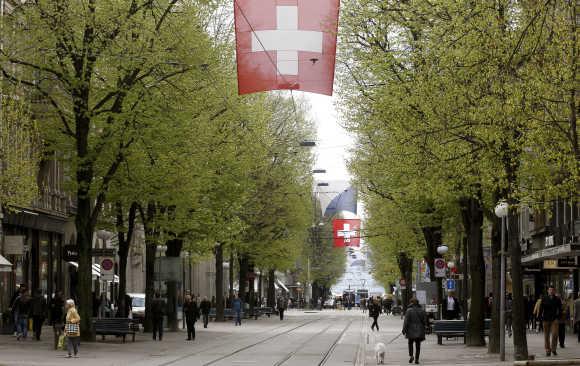 Renting an office space in prime locations in major cities, such as London or Hong Kong, isn't cheap.
Madhya Pradesh to be in top 10 diamond producers' league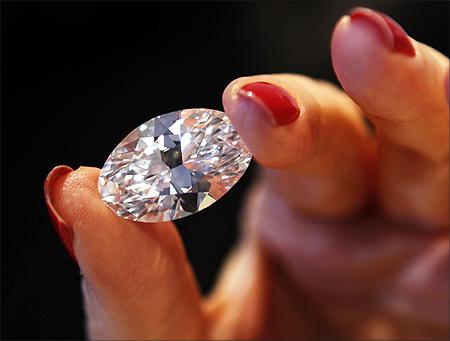 Rio Tinto, one of the largest global miners, has started a trial run of diamond mining operations from its Bunder project in Madhya Pradesh.
IMAGES: Samsung unveils new Galaxy Note II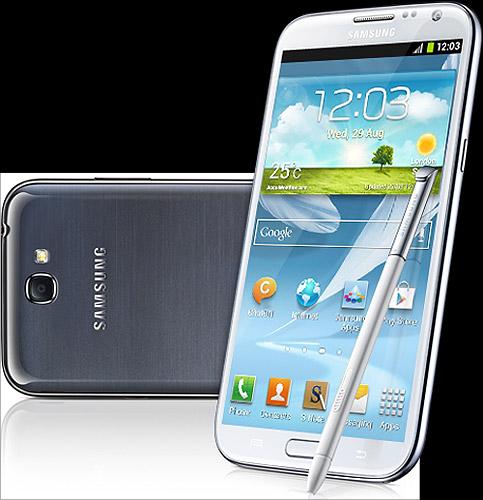 Samsung Electronics, after losing a US patent battle with Apple, unveiled the second generation of its popular Galaxy Note phone-cum-tablet in Berlin on Wednesday.
How companies plan to hire EMPLOYABLE graduates
Tired of complaining about the employability of graduates in the country, individual IT-ITeS firms are now tying up with educational institutes to be able to hire more employable graduates.
Now, online grocery stores draw investor interest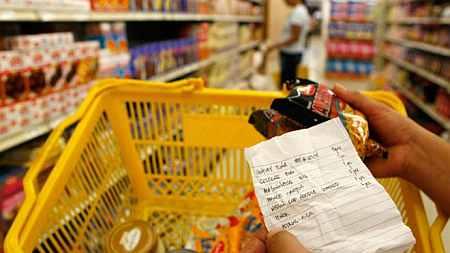 After BigBasket, another online grocery retailer, MyGrahak, is scouting for private equity (PE) investment to fund its expansion plans.
New FM will take tough decisions, says Nobel Prize winner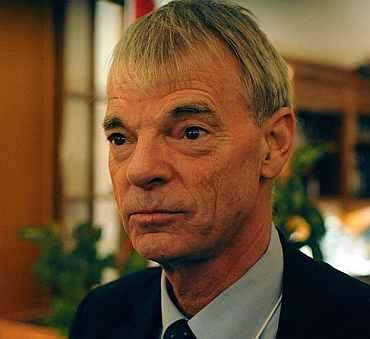 In a recent Facebook interaction, Andrew Michael Spence, who got the Nobel Prize in Economics in 2001 with Joseph Stiglitz and George Akerlof, said India had suffered self-inflicted wounds to lower investor confidence.
A Rs 4-lakh car, and 8 others will soon be in India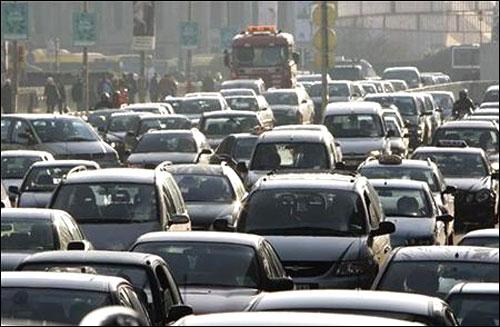 Spoilt for choice? More car brands heading this way.
IMAGES: Renault may launch Scala at Rs 6 lakh only!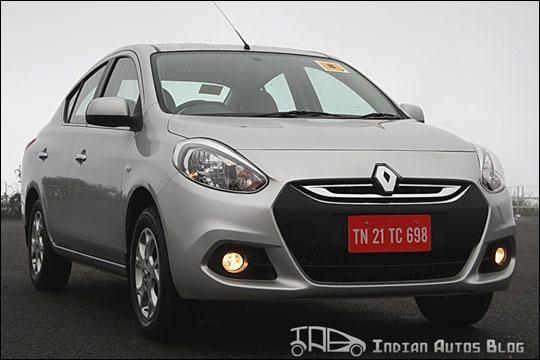 Renault has a good lineage of cars that drive very well on Indian roads.
Historic IMAGES: Journey of the railways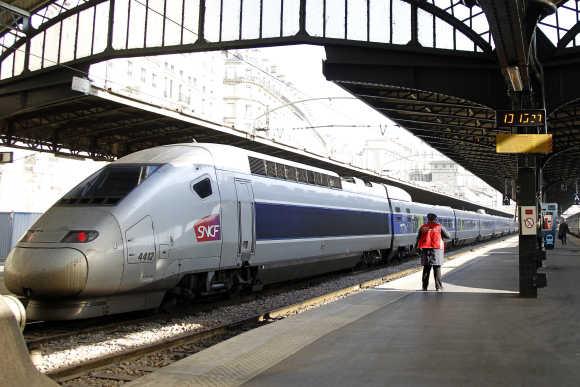 Oldest, man-hauled railways date to the 6th century BC, with Periander, one of the Seven Sages of Greece, credited with its invention.
IMAGES: New York City as it used to be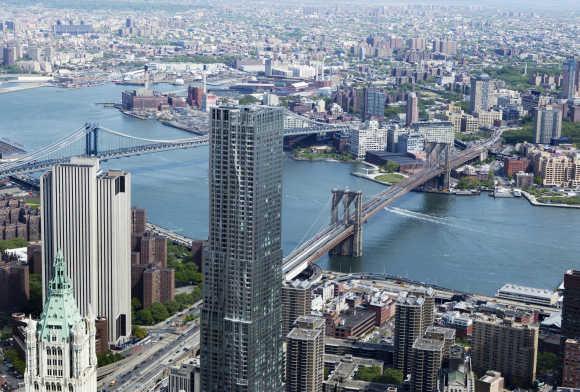 New York is the most populous city in the United States and the centre of the New York Metropolitan Area.
August 29, 2012
VIDEO: Raghuram Rajan to help deal with global crisis
Rajan, who will be a key member of Finance Minister P Chidambaram's team, was also honorary economic adviser to Prime Minister Manmohan Singh.
Apple computer sold from Jobs' garage to be auctioned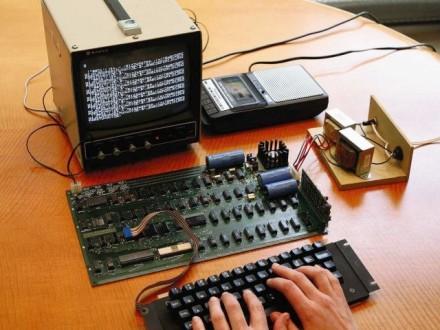 Fewer than 50 original Apple 1s are believed to survive, with only six known to be in working condition.
SPECIAL: Is Nashik the next Manesar?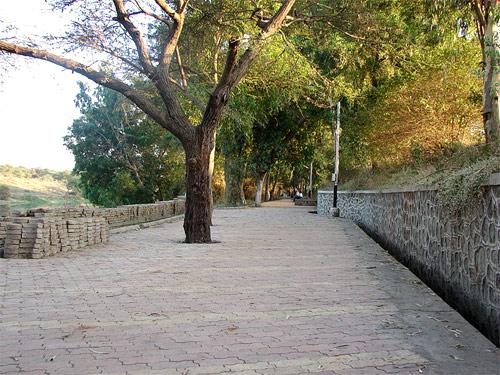 The nine-month-old labour agitation at Everest Industries Ltd's plant in Nashik took a violent turn on Friday as three management officials of the company were stabbed.
Bengaluru's burning problem: Its garbage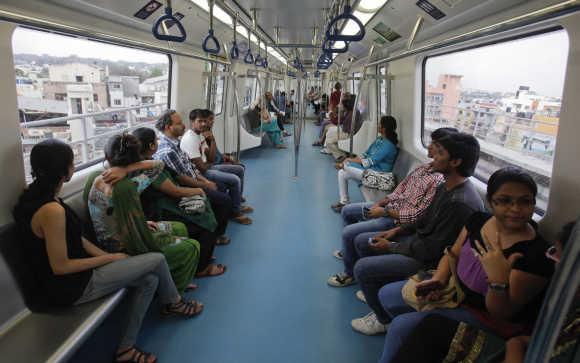 The city's experience offers a lesson to all major urban centres in the country, which will come to grief if they do not follow the right policies.
Why high growth is not a perfect solution for an economy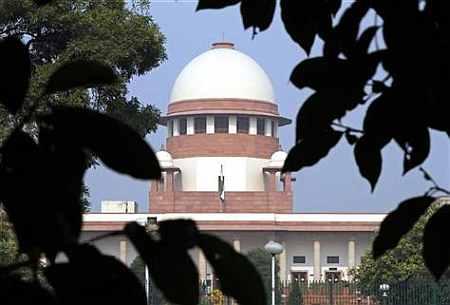 As India has fallen off the high-growth path that it travelled for five years (2003-08) to considerable global acclaim, economists have focused on the prerequisites of high growth, to highlight what needs doing to again be among the global good and the great.
Raghuram Rajan appointed India's top economic adviser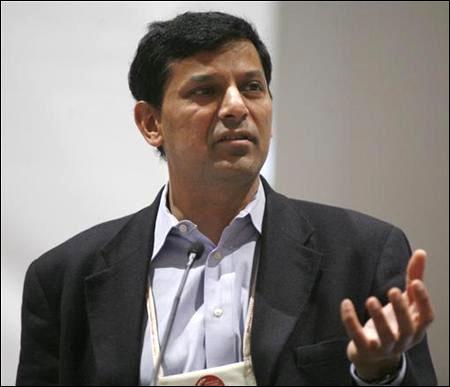 Given that the public is no longer willing to tolerate lack of transparency, politicians will see they have no alternative but to change, feels Raghuram Rajan, economic advisor to the prime minister. Interestingly, Professor Rajan made this hard-hitting speech at an event to release a book in Prime Minister Manmohan Singh's honour.
How Big Mac aims to stay ahead of the game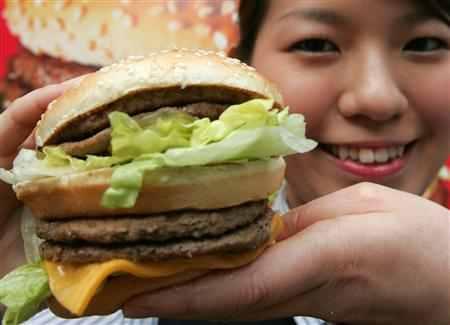 McDonald's is adopting differential pricing, new formats and designs to stay relevant to customers who are spoilt for choice.
RBI on why inflation needs to be brought down to 5%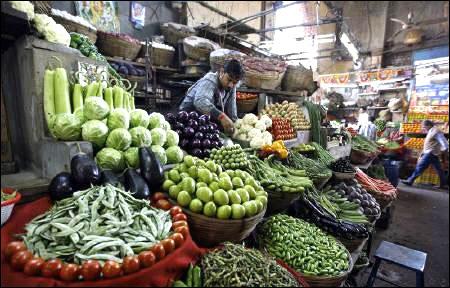 Inflation as measured by the Wholesale Price Index stood at 6.87 per cent in July, down from 7.25 per cent in June. It is still much above RBI's comfort level of 5-6 per cent.
IMAGES: Top 10 supermarket giants in the world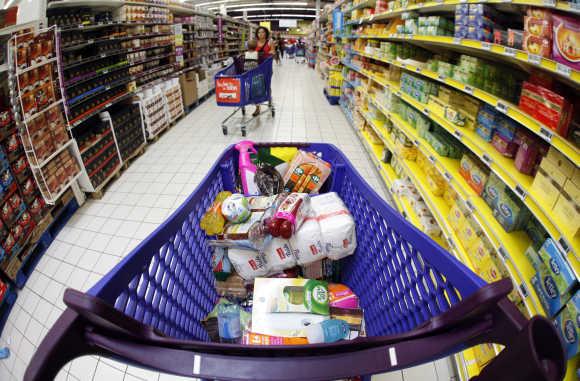 Let's have a look at some of the retail giants in the world.
IN PIX: What next to Apple's victory over Samsung?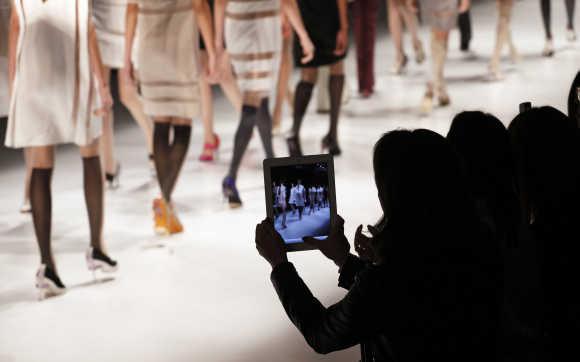 Innovation will be hit by US ruling.
IMAGES: New Toyota Camry and its 4 closest rivals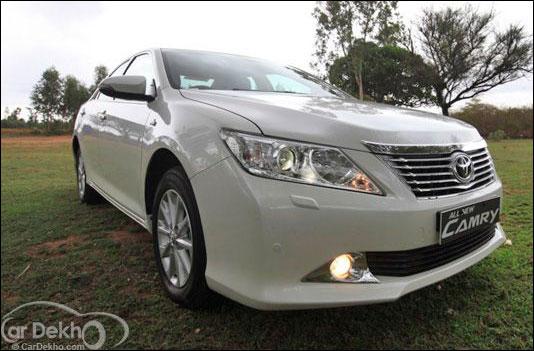 The new Toyota Camry will be challenging the likes of Volkswagen Passat, Hyundai Sonata, Honda Accord and Skoda Superb, to name a few popular names from the segment.
IMAGES: 24 countries with most compulsory holidays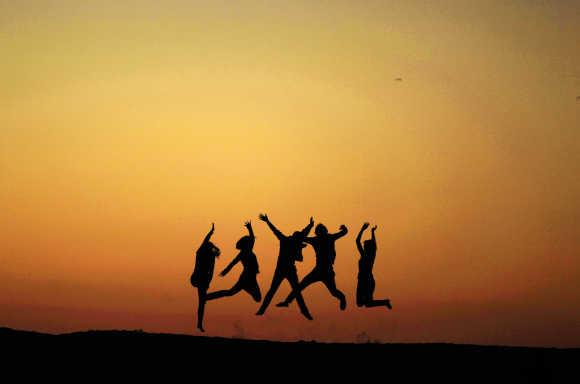 There are some countries that legally require workers to take vacation.
Amazing IMAGES of supercar McLaren Spider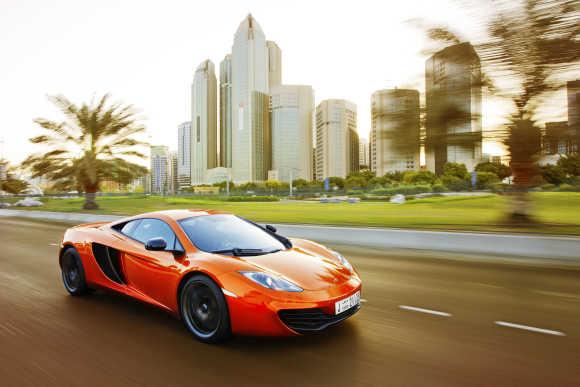 McLaren Group is famous for producing supercars.
Year 2050: These economies will DOMINATE the world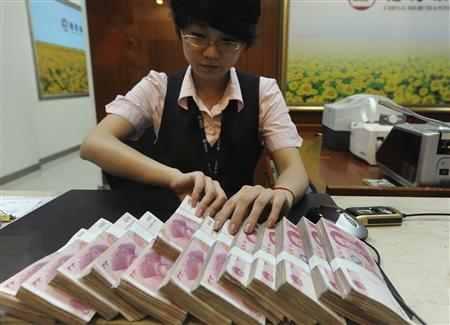 With the rapid growth of the emerging markets, the global economy is experiencing a seismic shift, points out the latest study by HSBC. Titled, 'The World in 2050', the report highlights that the economic shift is likely to continue.
Indian states with HIGHEST FDI, Odisha is No.1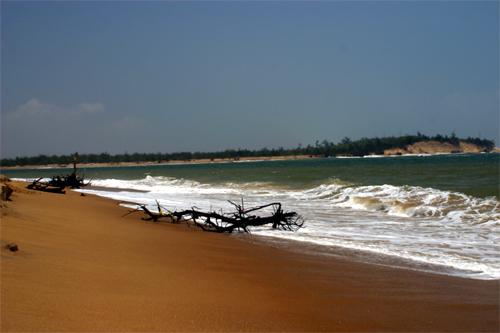 A total of 763 FDI proposals worth over Rs 1.78 lakh crore were filed across various states in India during 2011-12, according to Assocham.
NEW aircraft: India's airlines have BIG plans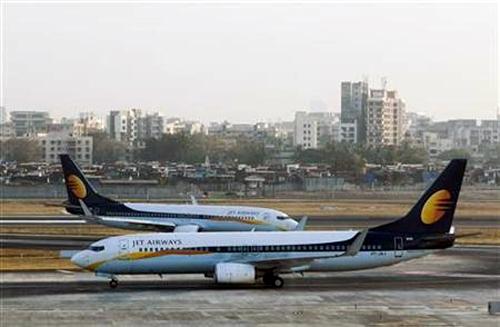 The airlines in India are expected to add around 370 aircraft worth Rs 150,000 crore (Rs 1.5 trillion) to their fleet by FY17, according to a study by Assocham.
August 28, 2012
Sebi allows partial flexibility for IDR investors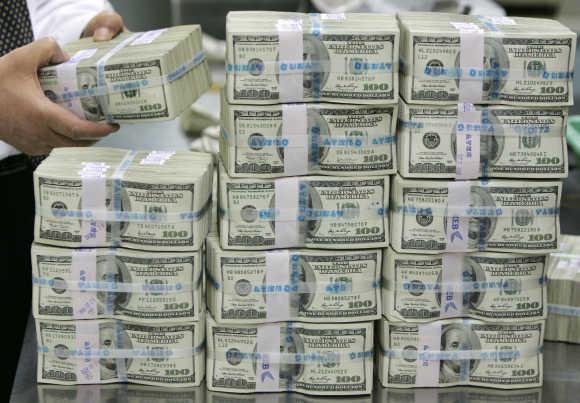 Sebi on Tuesday said investors will have partial flexibility in dealing with Indian Depository Receipts and can convert up to 25 per cent of their IDRs into underlying shares in a financial year.
'Economic liberalisation is against workers' interests'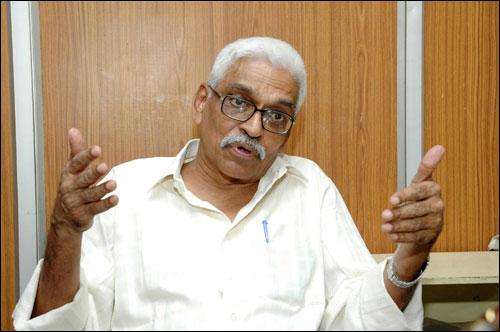 'The only system that will work is scientific socialism where there will be minimum contradictions, and where interests of the majority are taken care of.'
Uncle Sam turns the screws on Indian IT
Hiring Americans can strain margins of IT firms operating in US.
A regulation a day keeps business away: Parekh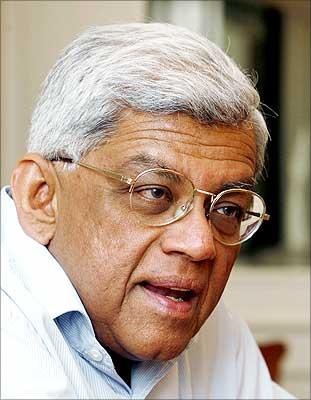 HDFC Chairman Deepak Parekh on Monday chose to voice the unspoken concerns of the investor community about over-regulation that had created problems for the Indian financial sector.
How much does it cost to print bank notes? Find out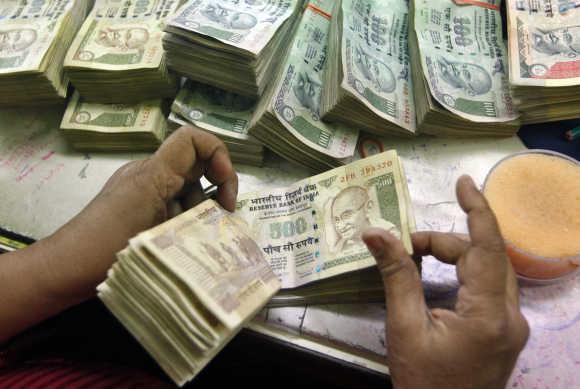 Have you ever thought how much it costs to print a bank note?
Holiday bookings' rush: No respite in airfares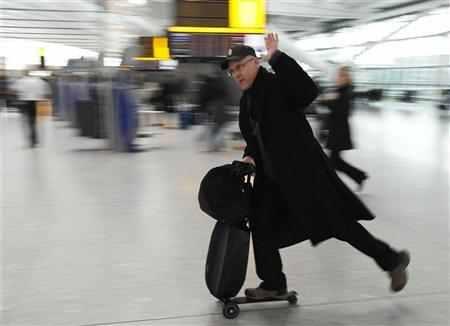 October to December is considered to be the peak season for both inbound and outbound travel.
IMAGES: India's fastest growing states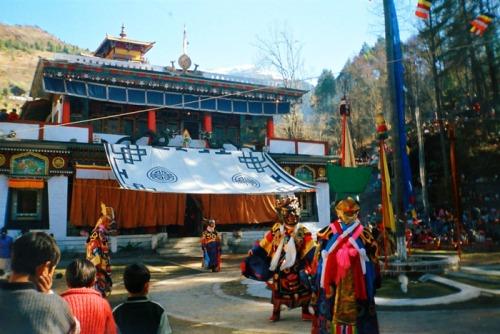 Sikkim tops the charts with a growth rate of 20.53 per cent based on compounded annual growth rate in the last five years.
Amazing IMAGES of Shelby supercars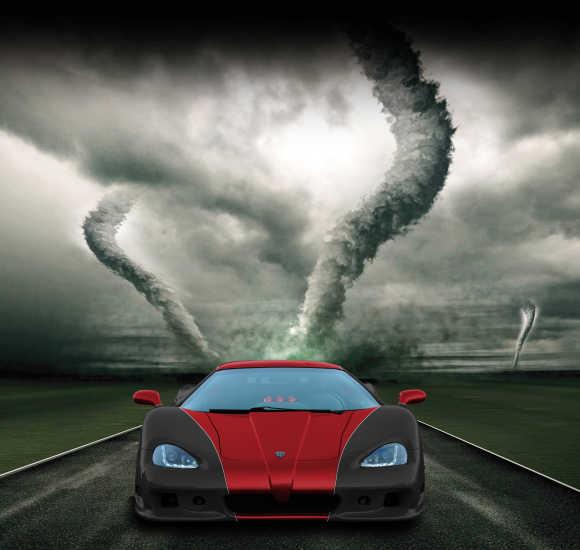 SSC North America is an American automobile manufacturer founded in 1998.
IMAGES: 10 companies that are world powerhouses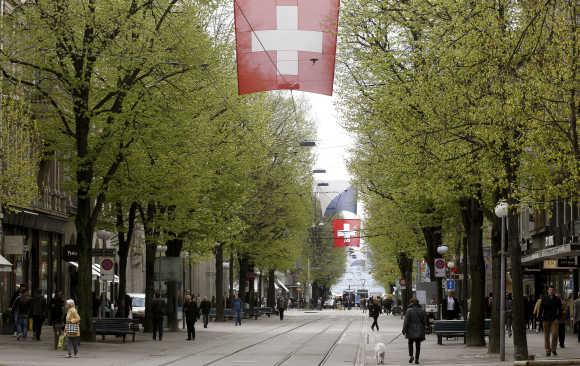 Some companies dominate the markets they are based in.
IMAGES: The new BMW 7 Series will soon be in India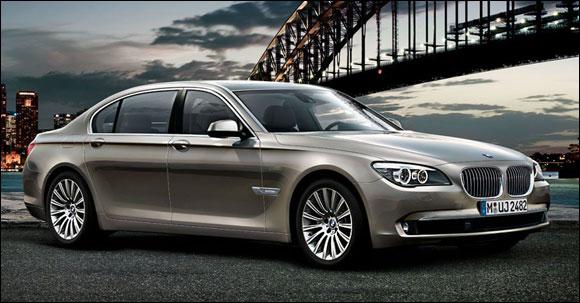 The update to the 7 Series is fairly thorough, touching on everything from the looks, interiors and chassis right down to the powertrain options as well.
August 27, 2012
Indo-US trade likely to EXCEED $100 bn in 2012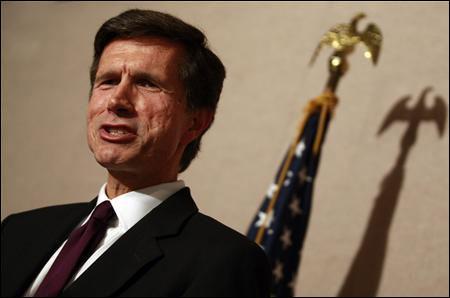 In many ways, the United States and India are fulfilling our own destinies now, as we cooperate even more closely together.
Has Sonia Gandhi killed economic growth?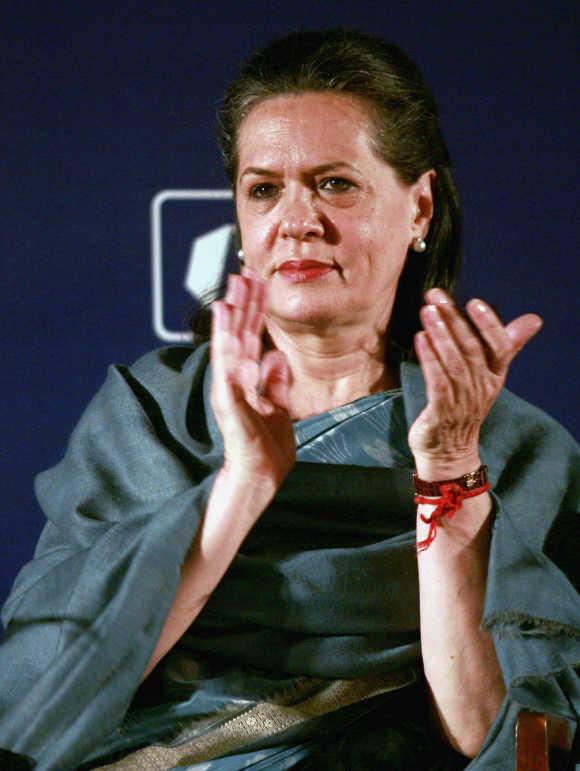 Manmohan Singh has blamed the lack of an ingredient called 'consensus' for slow economic growth.
Why government's web censorship is FAULTY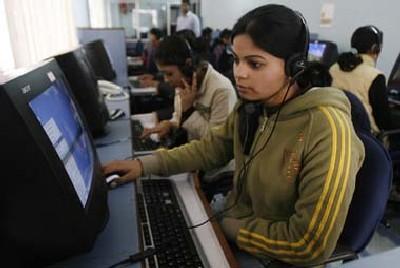 In the poorly planned blocking of several websites and accounts on the social networks Twitter and Facebook, it has demonstrated not just the wrong instincts, but a wholesale lack of effectiveness.
Govt still hasn't recovered all the black money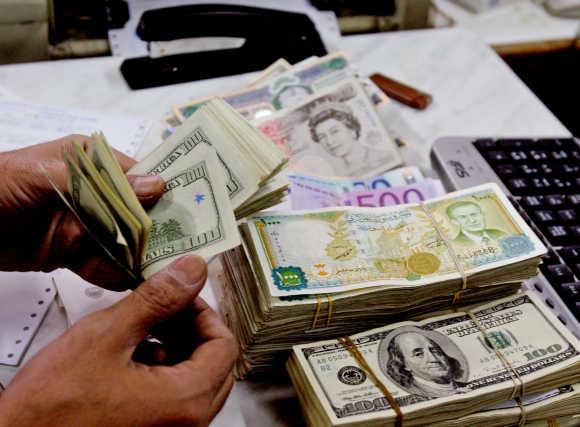 Progress has been painfully slow despite strengthening global information-sharing networks.
Column: Why is Delhi Airport losing money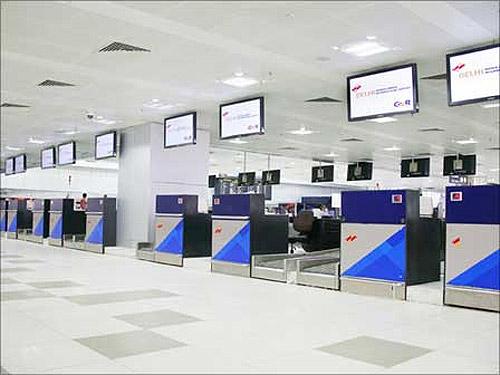 Delhi airport has been losing money for the past six years because of the heavy interest burden on loans.
Taking stock in the tech world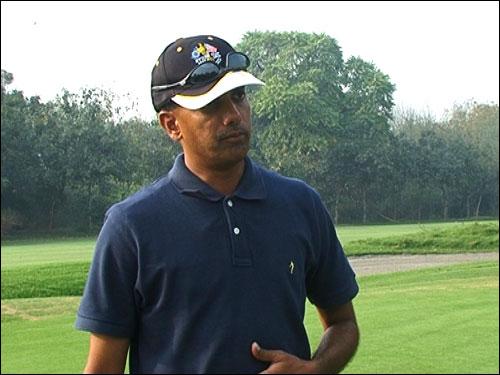 When a technology change happens its universal and so is the impact.
Check out Mario in a new avatar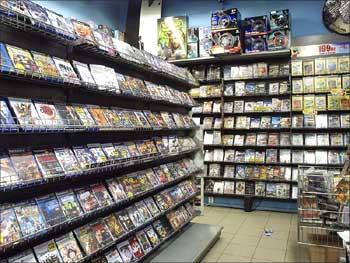 The New Super Mario Bros for the Nintendo DS brings back the traditional side-scrolling adventure game featuring Mario, Luigi and other favourite characters from the popular Mario series.
IMAGES: How much does Eiffel Tower cost?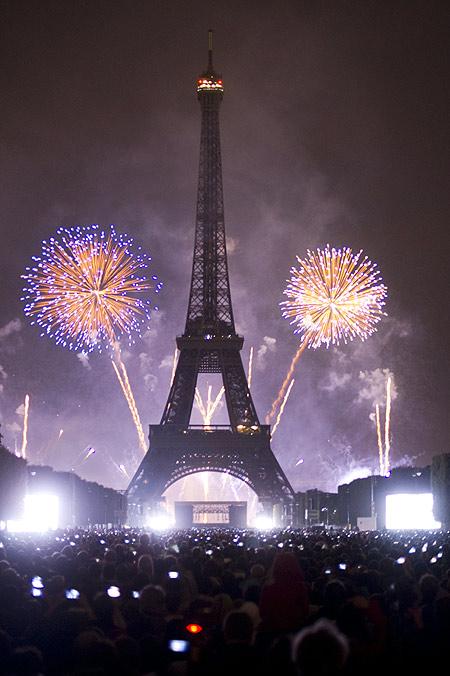 The iconic Eiffel Tower has turned out to be Europe's most valuable monument.
COLUMN: Why a South Asian Union is not a bad idea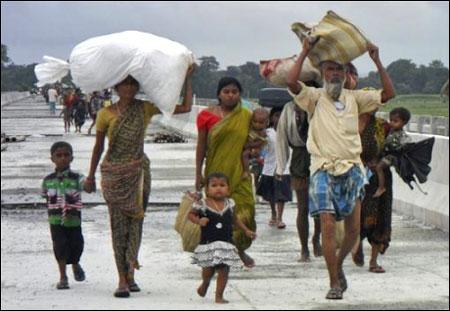 The best insurance for the future is to ensure that people are fully employed and not pushed into the arms of communalists because they are compelled to fight for crumbs of a depleted pie of economic opportunity.
SPECIAL: How AI's political baggage dug its grave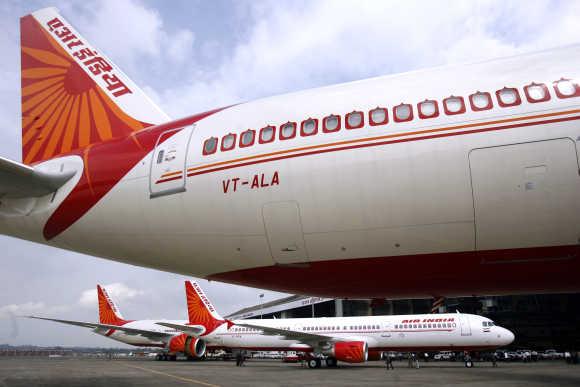 State ownership of the national carrier has undermined the commercial principles that should drive its operation.
Leela Palace Chennai readying for November opening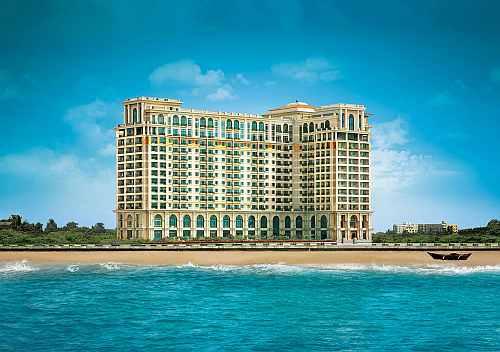 Chennai's newest luxury hotel, situated on the southern end of the Marina beach, is being readied to welcome guests. Sea-facing, the Chettinad Palace-inspired opulent hotel from Hotel Leelaventure Ltd will open early November, just in time to cash in on the peak-season demand.
23% rise in FAKE notes in India's private banks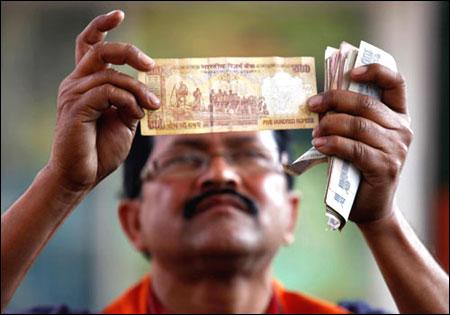 Govt targets coordinated approach among agencies; plastic notes set for test in five cities.
IMAGES: Ultra-rare supercar Zenvo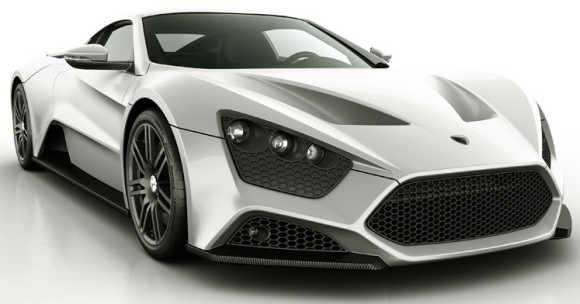 Just 15 of these ultra-rare cars are produced every year and each car costs $1.8 million.
August 24, 2012
IMAGES: Samsung launches Galaxy Note 800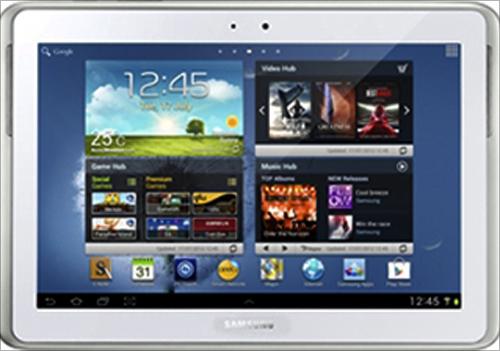 Handset maker Samsung on Friday said it expects its market share to rise to 65 per cent in the Indian tablet PC market as it expands its product portfolio during the year.
IMAGES: The all new Rs 23.80 lakh Toyota Camry is here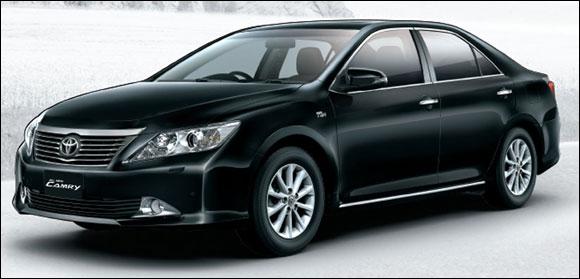 Camry is the highest grossing vehicle from the Toyota clan in the global market.
Billionaire wealth: Top 5 WINNERS and LOSERS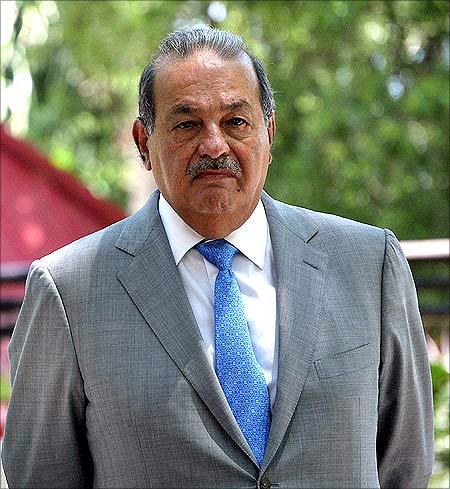 Take a look at the 5 biggest winners and losers on a real-time basis.
Making money isn't supposed to be easy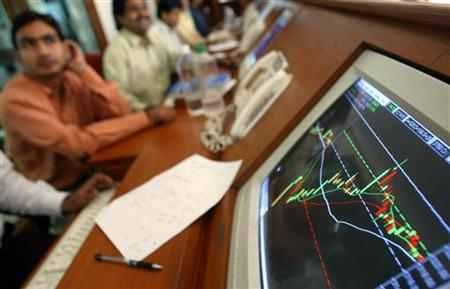 Every economy has a natural "frequency" that is determined by a range of factors, including size, population and its age distribution, type of government, dynamism (as measured by things like ease of doing business), importance of religion, culture and so on. Technology, of course, is a key factor, both in terms of assessing the frequency and in terms of changing it.
Maruti puts Gujarat plant on FAST TRACK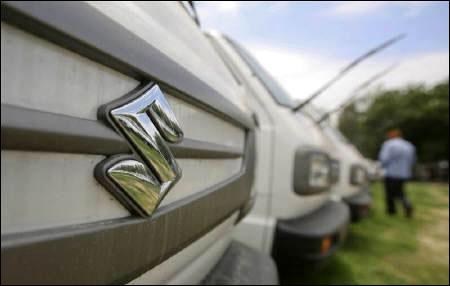 Suzuki has prioritised meeting with Gujarat Chief minister Narendra Modi over his Haryana counterpart B S Hooda, illustrating not only his fondness for Modi, whom he hosted last month in Japan, but also indicating the company's seriousness to start work on the Gujarat project.
Airlines concerned about 49% FDI cap: Lufthansa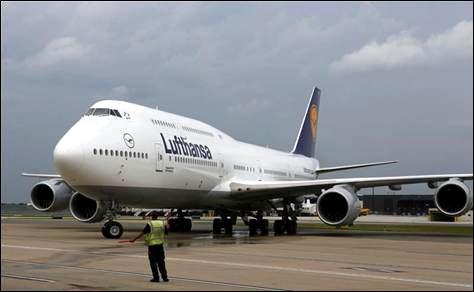 The 49 per cent cap that would not give them a majority control over domestic carriers.
Singur land row: SC notice to Tata Motors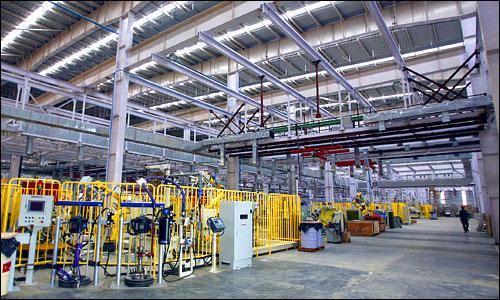 A bench of justices H L Dattu and C K Prasad, however, said that the Calcutta high court's interim order which had stated that the state need not part with the land for two months to allow it file its appeal, would continue.
Growth may be back on track next year, says RBI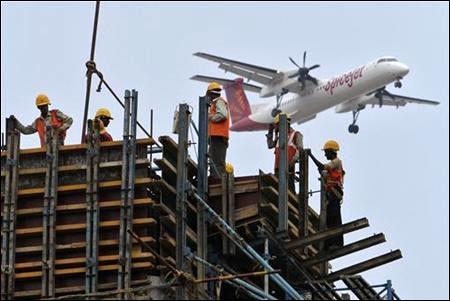 Central bank sees ray of hope in govt's latest promises
How India's youngest airline became the largest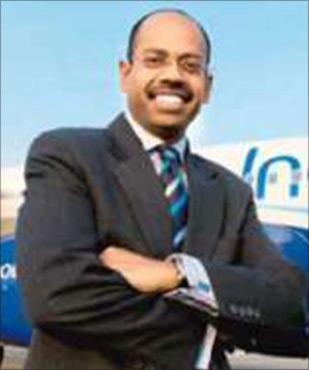 A signature cocktail of on-time performance, clean aircraft and good on-board service has helped India's youngest airline become the largest.
2 Indian biz women among the world's most POWERFUL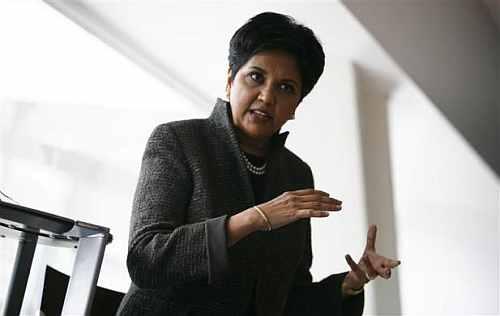 The list includes political leaders, corporate executives, NGO heads, top government functionaries and a first lady. Here, we present you the world's top 30 businesswomen.
Retrenchment or dismissal? Maruti action sparks debate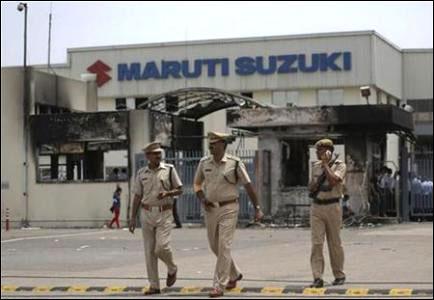 While retrenchment of workers is possible under the Industrial Disputes Act, subject to the approval of the state government, dismissal is possible under the Industrial Employment Standing Orders Act, which does not require the state approval.
Icra lowers GDP forecast to 5.7%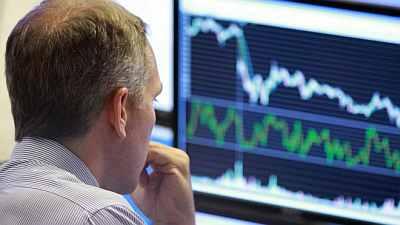 Rating agency Icra has revised down its GDP growth estimate to 5.7 per cent, citing absence of concrete improvements in the investment sentiment, weaker monsoon and a likely rise in inflation, which limit RBI's room to spur the growth by cutting rates.
SPECIAL: Bad old ways of modern-day entrepreneurs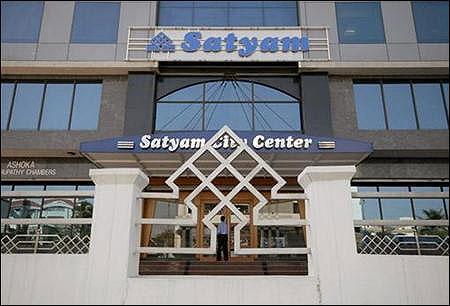 Despite a more liberalised business milieu, modern-day entrepreneurs remain prone to unethical behaviour and poor governance.
IMAGES: Check out these dangerous luxury cars!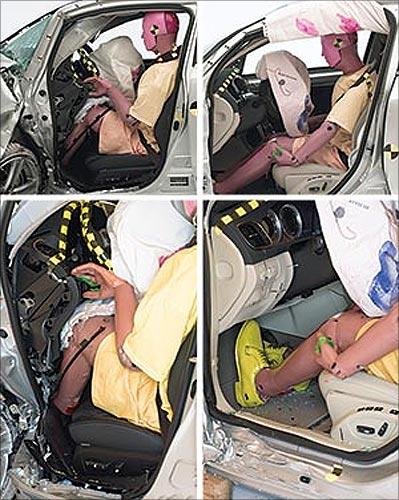 Only 3 out of 11 luxury cars have received good or acceptable ratings in the Insurance Institute for Highway Safety's new small overlap frontal crash test, the latest addition to a suite of tests designed to help consumers buy the safest vehicles.
IN PIX: DLF may sell Aman Resorts for $350 million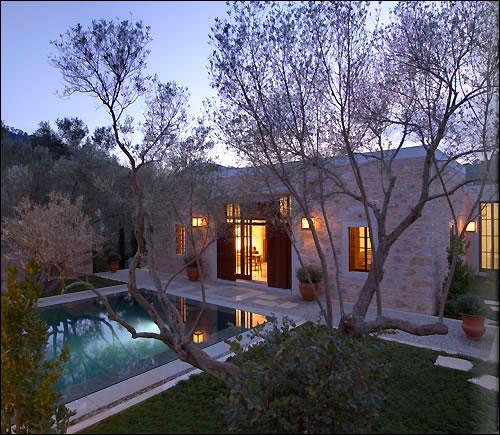 Recently, DLF sold 17 acres of prime land in Mumbai to Lodha Developers for Rs 2,700 crore.
IMAGES: World's biggest vehicle manufacturing nations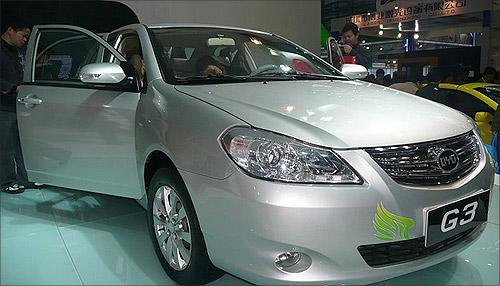 China's automobile industry has been the largest in the world in terms of automobile unit production since 2008.
IMAGES: Maruti launches Rs 4.45 lakh Wagon R Pro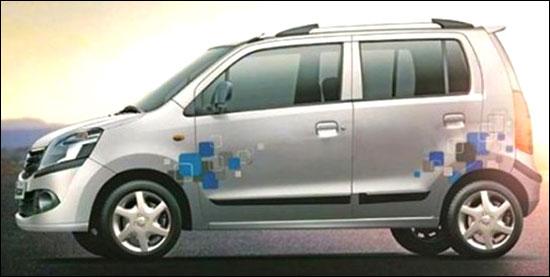 Wagon R's sibling is out with additional features new body graphics, new wheel cover design, rear spoiler, bumper rub rails, body rub rails at the rear and front end, on the exterior level of the car.
Apple iPhone 5: Wait to END on September 12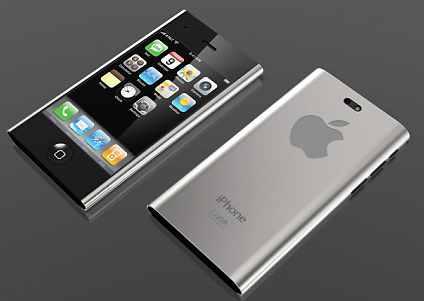 Apple iPhone 5 will be introduced on September 12. Even, pre-orders start on the same date; the latest fad will be shipped on September 21, the Friday. Things, though, are not yet official.
August 23, 2012
TCS overtakes RIL as India's most VALUED co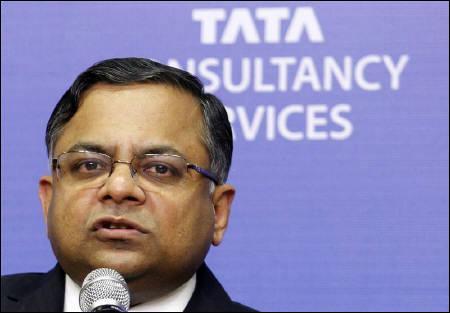 Consequently, RIL lost its about position of the country's largest company in terms of market valuation, which it had held for nearly a month.
Gamescom 2012: A gamer's paradise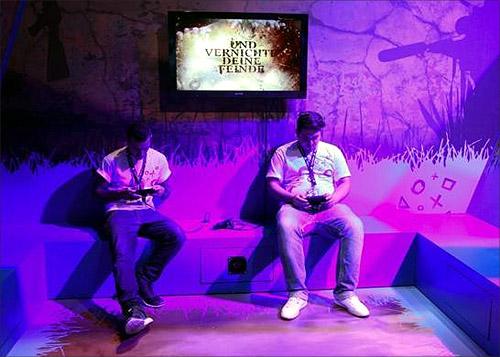 The Gamescom convention is Europe's largest video games trade fair.
BharatBenz ready to take on the Indian roads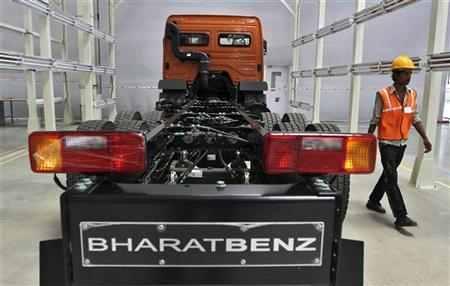 By designing trucks just for the Indian market, the vaunted German auto maker is about to start what analysts are calling a 'bloodbath' in the industry.
What lies ahead for Jet Airways?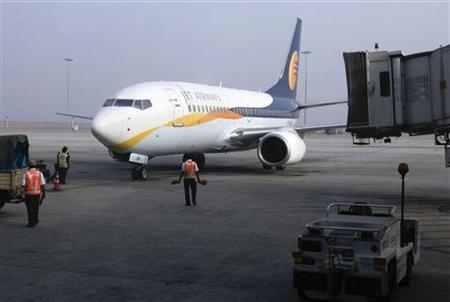 Though June-quarter performance was impressive, fuel price hikes and falling demand pose fresh challenges for the company.
IMAGES: 10 college dropouts who built business empires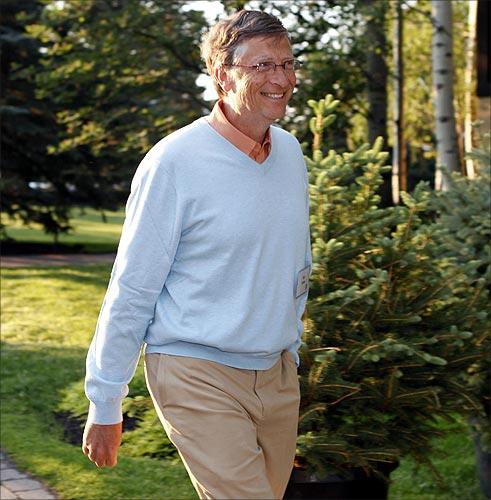 They never went to college...yet they own some of the world's biggest businesses.
Images: World's top 10 richest countries in 2050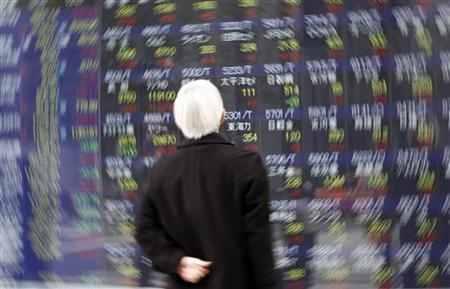 The London School of Economics professor Danny Quah forecasts that by 2050 the world's economic centre of gravity, a theoretical measure of the focal point of global economic activity based on GDP, will have shifted eastwards, as quoted in the Wealth Report 2012 by Knight Frank & Citi Private Bank.
STRIKE: Banking operations remain disrupted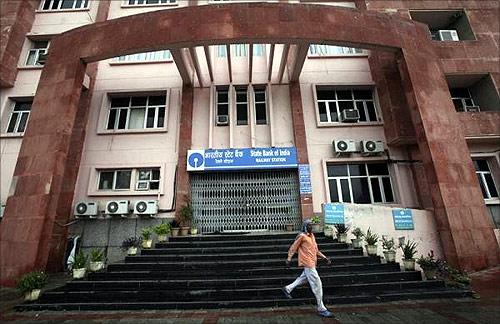 Normal operations in public sector banks, including cheque clearances and fund transfers, were on Thursday hampered for the second day because of the strike called by unions to protest against reforms in the sector and outsourcing of non-core services to private sector.
TCS' star CEO in returns, has to catch up with Infosys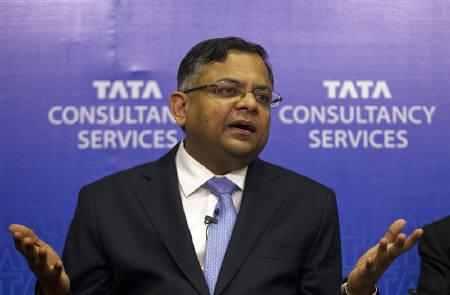 Murthy best performer in IT stock returns, TCS' Chandra in pole position among current chief executives.
IMAGES: Delhi airport to become global air traffic hub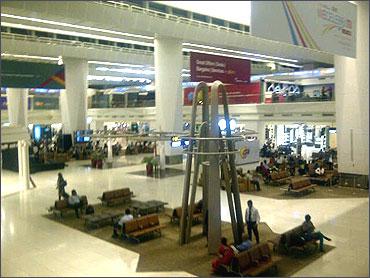 Delhi International Airport Ltd (DIAL) is taking baby steps towards becoming an international airline hub.
IMAGES: India will soon bid goodbye to these 7 cars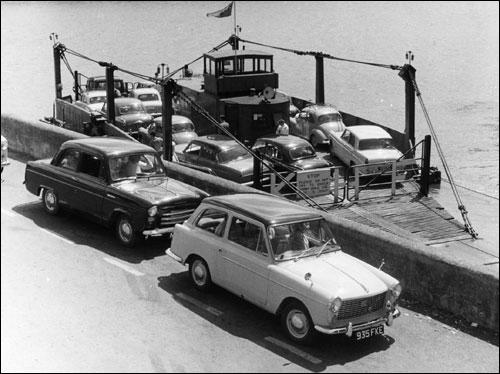 'Survival of the fittest' is the mantra here; if a car fails to impress customers, it is either chucked out or given a makeover.
IMAGES: World's 10 hottest real estate markets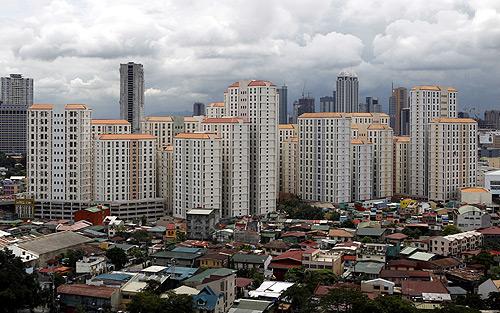 According to CNBC's report based on a research by global real estate consultancy Knight Frank, which ranks countries according to highest average growth in housing prices from the fourth quarter of 2006 to the same period in 2011, here are the world's hottest real estate markets.
PIX: World's 2nd best airport gets a stunning makeover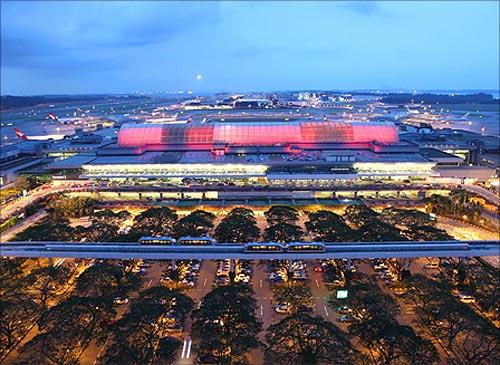 Changi Airport's Terminal 1 (T1) has received a S$500 million makeover.
August 22, 2012
Bank strike: Traders see thin volume in forex mkts
Also, there were not many clients in the market as they had already made alternate arrangements due to the strike.
Want to teach your child importance of saving? Try this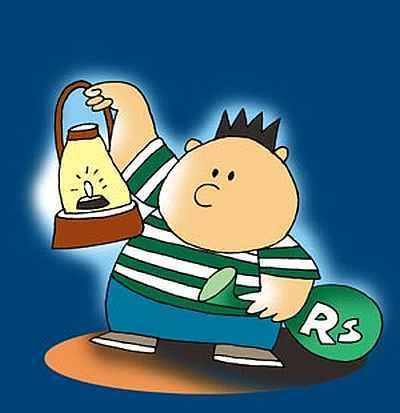 Banks like ICICI Bank, ING Vysya Bank, HDFC Bank and Kotak Mahindra Bank provide savings bank accounts for children (below 18 years).
Maruti sack order illegal, say trade unions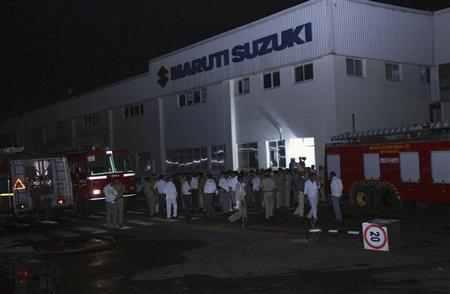 Central trade unions have questioned Maruti Suzuki's decision to terminate the services of 500 of its permanent workers, alleging not just violation of the Industrial Disputes Act, but also immaturity on the management's part in failing to arrive at a peaceful settlement of the dispute.
IMAGES: MTS launches three smartphones in India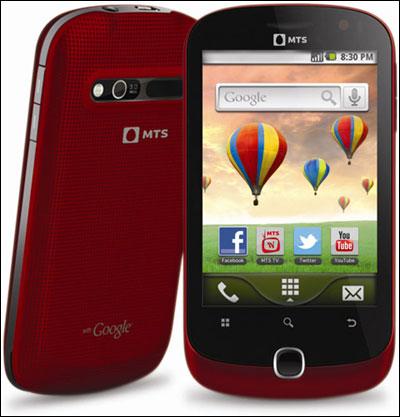 SSTL, whose 21 licences are among those cancelled by the Supreme Court in the 2G spectrum case, offers CDMA telephony services under the MTS brand name.
Mr Minister you are wrong! High prices HURT farmers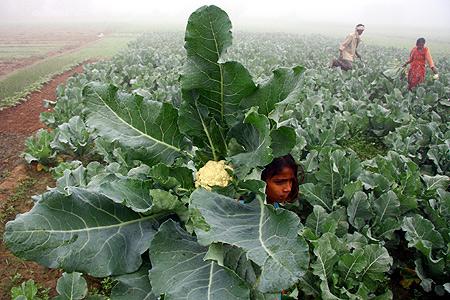 Mr Verma argued that higher prices for agricultural goods meant more gains for India's farmers and, therefore, he was happy with such inflation.
12th Plan GDP growth pegged at 8.5%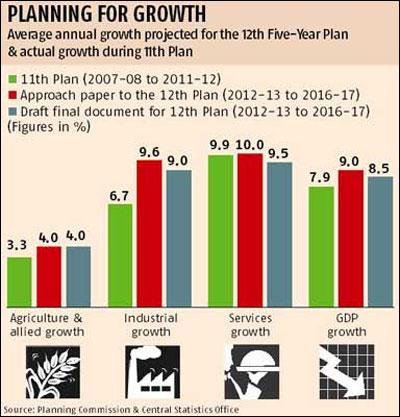 Economists say even 8.5 per cent growth is an optimistic target, which could not be met, unless the government pushes for economic reforms.
FDI in retail will benefit poor farmers: Beni Verma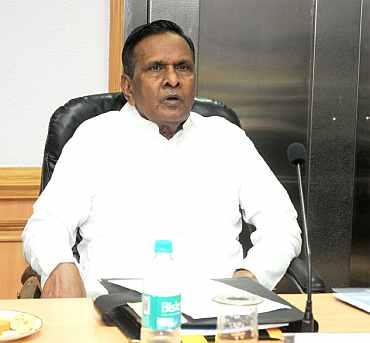 Steel Minister Beni Prasad Verma has been in news for his statement "inflation helps farmers". He talks about why he stands by his statement and how FDI in retail would set right prices for both agriculturalists and consumers.
Sebi cracks down on MISUSE of Esops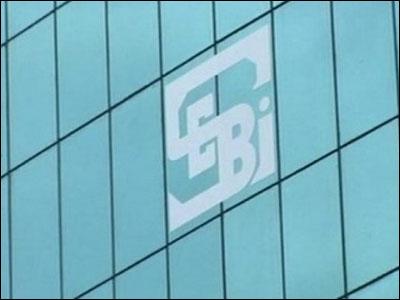 Restricts buying by schemes from secondary market.
Nano needs another push, says Ratan Tata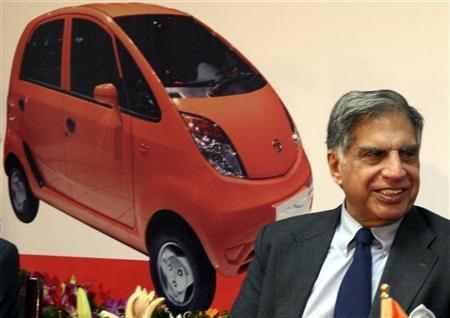 Tata Nano's potential was not fully exploited and the world's cheapest car needed another push to boost sales, said Tata Motors Ltd Chairman Ratan Tata.
Column: How can China REBUILD its economy?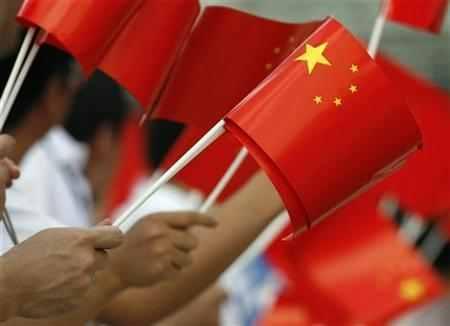 Its economy needs radical re-engineering on a par with its original transformation three decades ago.
Banking services hit by strike; unions protest reforms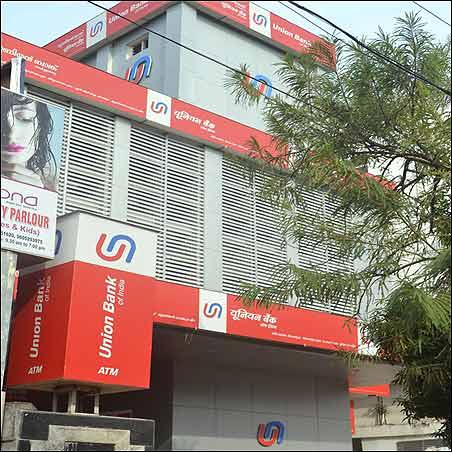 Employees of public sector banks have gone on two-day nationwide strike on Wednesday opposing banking sector reforms and outsourcing of non-core activities, affecting operations.Several private sector banks, foreign banks and ATMs, however, continued to operate normally.
How rival models are trying to gain from Swift's pain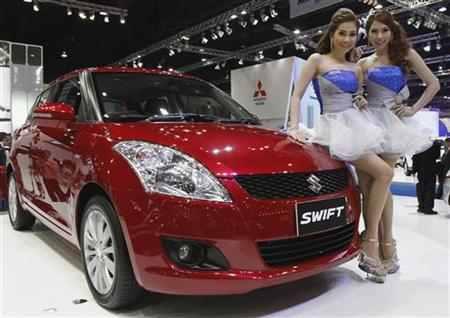 That's a tailor-made opportunity for rivals such as Renault, Ford and Nissan who have stepped on the gas on customer offers.
IMAGES: These SUVs and MPVs will soon be in India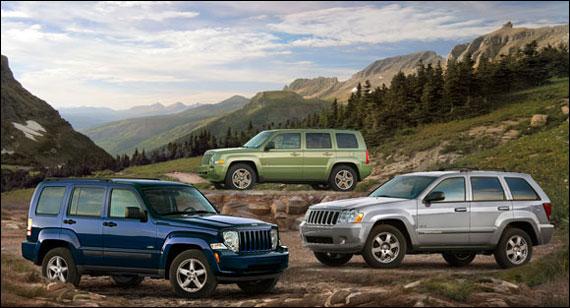 Keeping in mind India's obsession for family vehicles, here is a list of the SUVs and MPV/Minivans that are scheduled to be released soon.
IMAGES: World's oldest Ferrari unveiled!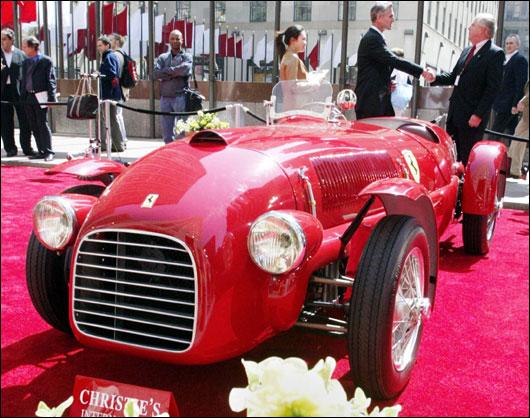 The 166 Spyder Corsa was built by manufacturer Enzo Ferrari just after the World War II.
Why India must hike diesel price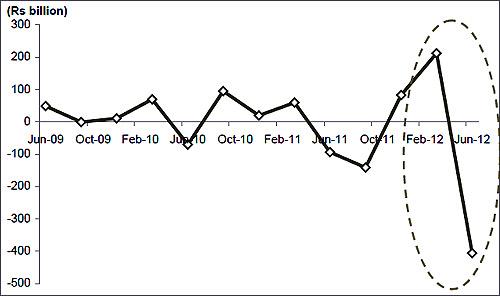 With the losses incurred by oil marketing companies (OMC's) on selling regulated fuels below their market prices (under-recoveries) reaching alarming levels, an urgent corrective action, like hiking the price of diesel, has become imperative, says a Crisil study.
August 21, 2012
Mumbai's real estate CRASHES, suburbs turn attractive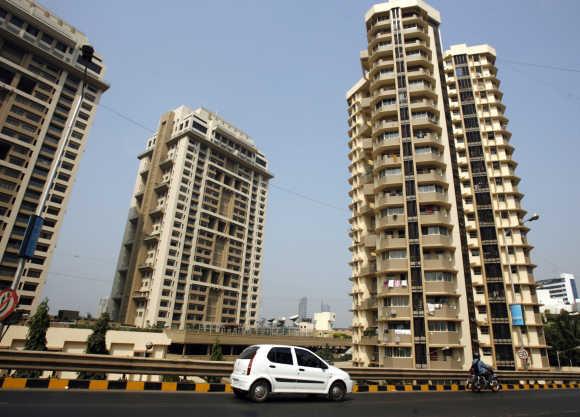 Skyrocketing real estate prices in Mumbai and global economic conditions have badly hit Mumbai's real estate sector with sales falling by nearly 70 per cent.
How 'Friends' are ruling the ad world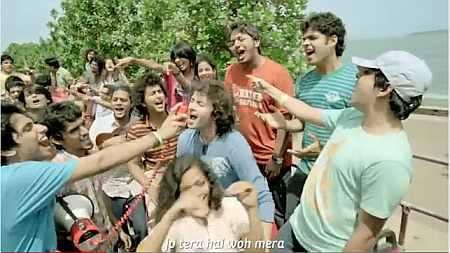 Mind you, here we are not talking subscriber base or the pecking order in the India mobile phone market; this is simply about brand recall and the likeability factor.
Jet and SpiceJet soar on the misfortunes of rivals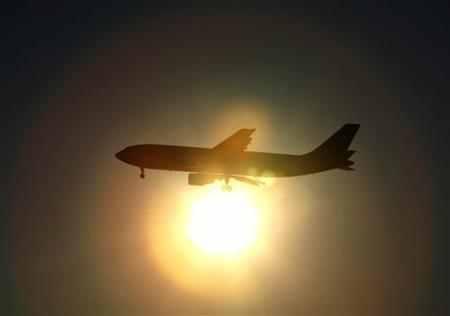 Despite a bleak operating environment, Jet Airways and SpiceJet have flown into the black. The turnaround may have more to do with their embattled rivals than anything else.
1924 Rolls: 1st car from India to win this US award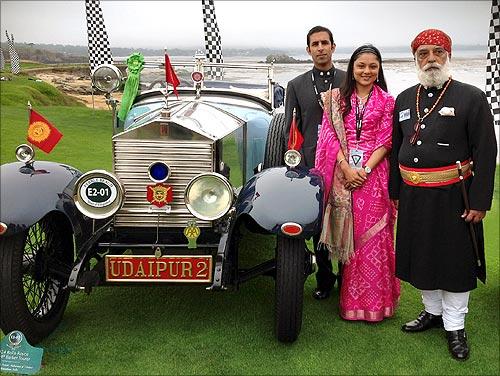 Arvind Singh Mewar of Udaipur, the scion of the House of Mewar has become the first Indian ever to win a trophy at the recently-concluded five-day 62nd annual Pebble Beach Concours d'Elegance event in California.
The INSPIRING story of a million-dollar company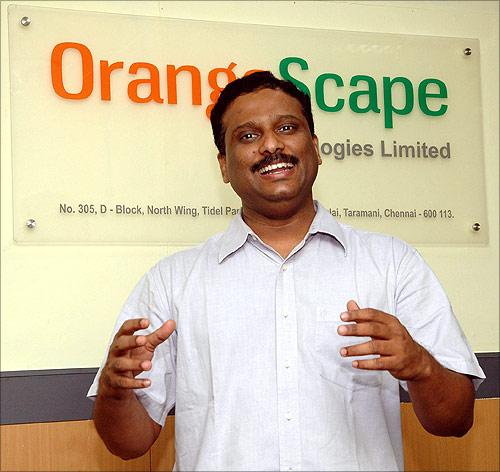 OrangeScape, one of the most successful start-ups in India, was in the news last month, when it was named the prime technology partner for 'Google App Engine'.
Why customers break-up with their favourite brands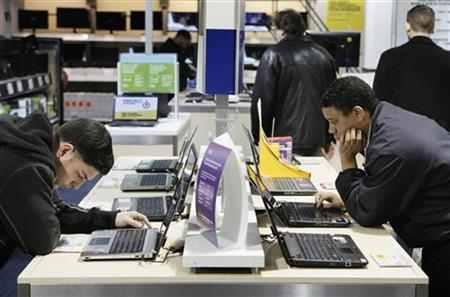 The reality is that customers can and will cut ties with brands that do not take their best interests into account.
Mobile cos see 7-8% revenue loss due to curb on SMSes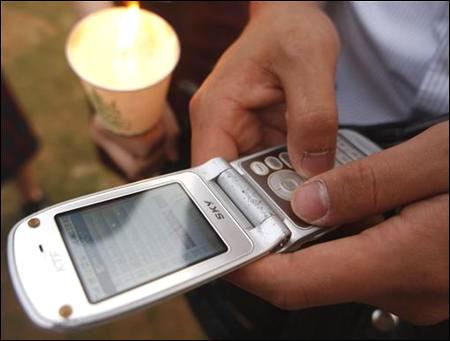 The government had banned bulk SMSes and MMSes for 15 days across the country from August 18.
Online privacy: Look who's watching you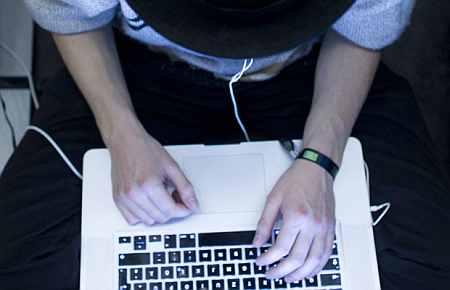 Online privacy probably began with websites using counters on web pages to track the number of visitors, but it has now evolved into a sophisticated software that can tag and compare site visitors, telling site owners exactly what visitors did on the web.
QUIZ: Which is the world's busiest airport?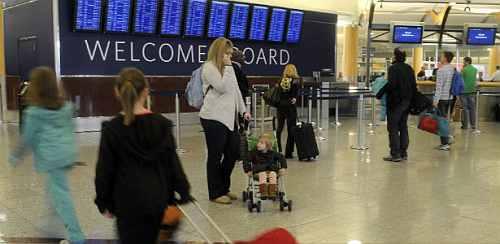 It won't be so bad if we know little more about the airports around the world. Right? So, take this quiz to find out how well you know the airports?
How the gutka industry is being killed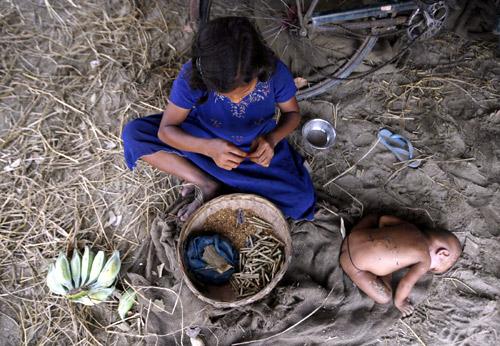 Starting April 1, eight states have banned the manufacture, sale and storage of this mixture of tobacco, catechu, areca nut, slaked lime and food additives.
Looking at buying a 3D TV? Here are some options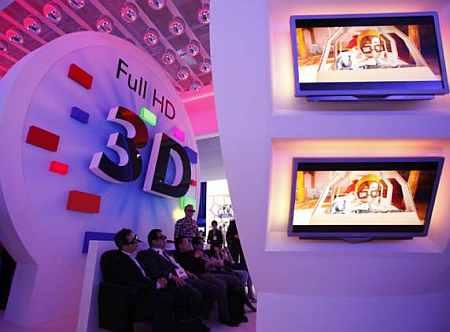 If you are looking to buy a 3D TV, here are some latest idiot boxes that deliver respectable 3D experience.
IMAGES: World's worst cities to live in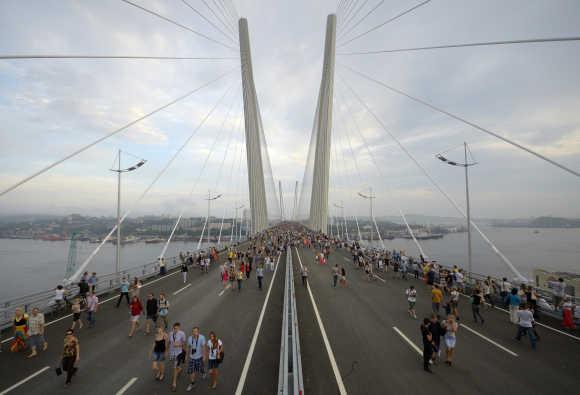 Latest report from the Economist Intelligence Unit has ranked worst cities in the world to live in.
Maruti reopens Manesar plant under police protection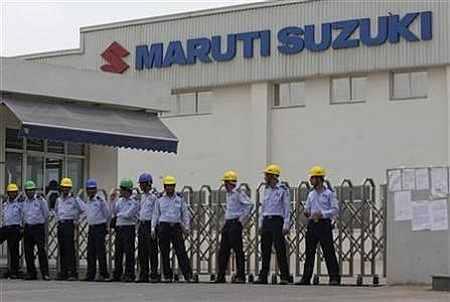 Maruti Suzuki India on Tuesday reopened its Manesar plant amid heavy security, a month after a lockout was declared due to the violence in which one senior company official was killed and 100 others injured.
Infosys wins case against a whistleblower employee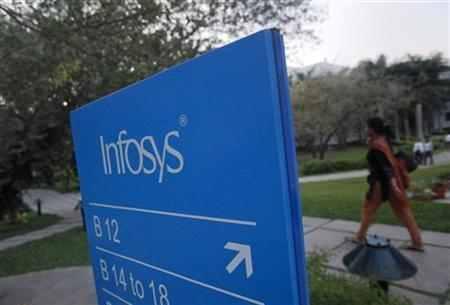 The judge ruled that that Palmer failed to prove his claims against Infosys -- including breach of contract and fraudulent misrepresentation, under Alabama state law and therefore had no right to recover damages.
IMAGES: Nissan Evalia and its 2 biggest rivals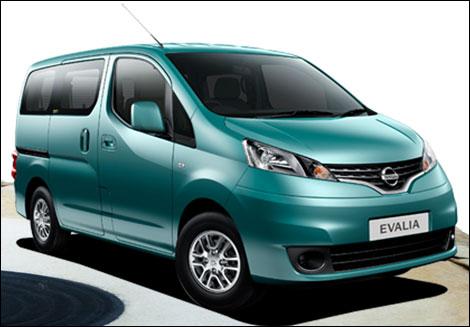 The first Evalia in India will sport a 1.5L K9K dCi diesel engine.
Amazing IMAGES of supercar Koenigsegg Agera R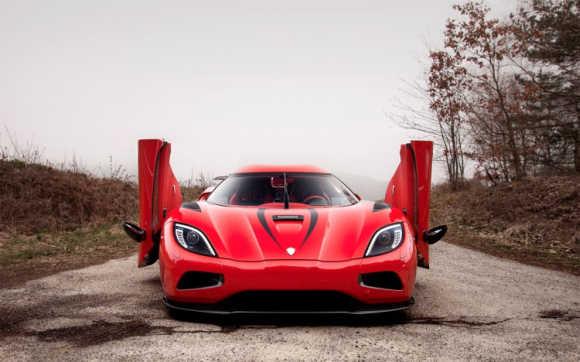 Koenigsegg is a Swedish manufacturer of high-performance sports cars.
Slowdown? Residential property prices hit the roof!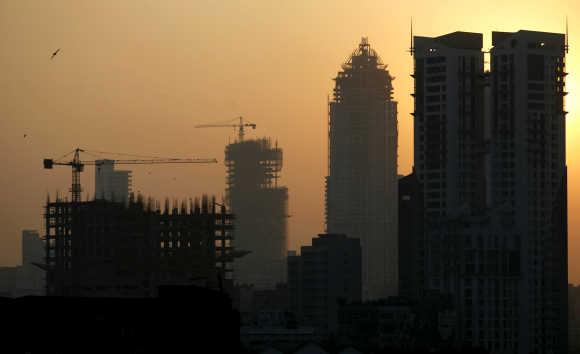 Developers say rise due to increase in cost of credit, input and labour.
August 20, 2012
Which is India's LARGEST airline?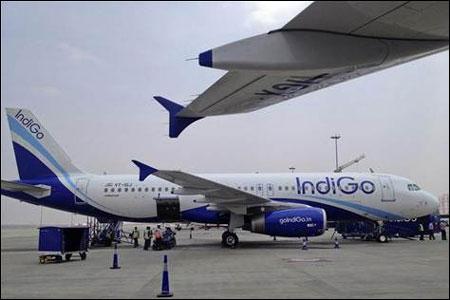 According to the latest figures released by the DGCA, IndiGo, with 27 per cent market share in July this year, has edged past Jet, which managed 26.6 per cent share.
Asia gets its fastest undersea data cable system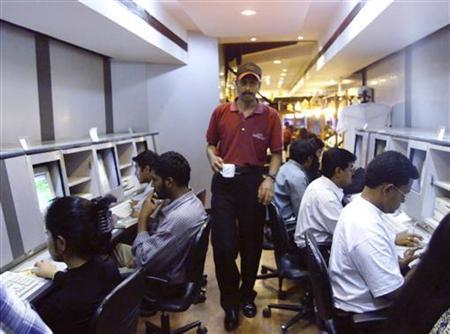 A new 7,800 km undersea data cable has opened to traffic in Asia linking Japan, Malaysia, Singapore and the Philippines which could aid in financial trade.
Markets: Is this the lull before the storm?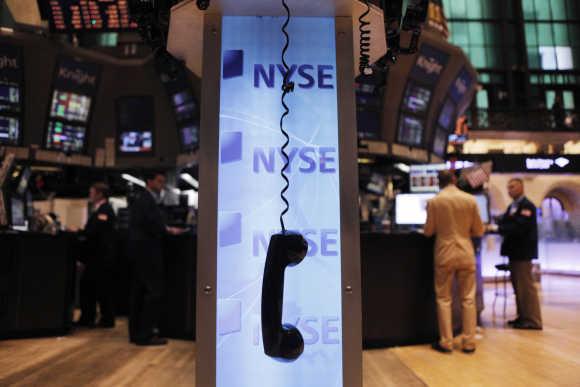 The period of respite may presage another period of extreme volatility.
BEWARE! Don't use forged documents to get SIM cards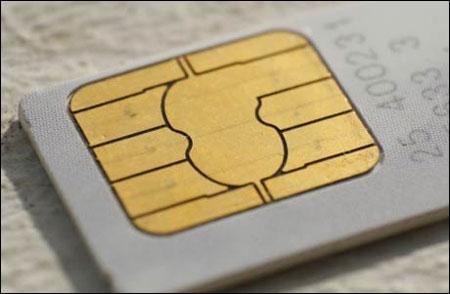 The new rules will be applicable from the second week of November.
Union minister says he is HAPPY with RISING prices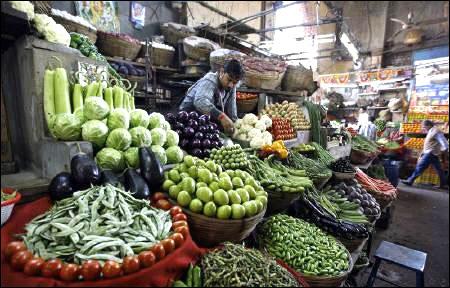 Lashing out at Beni Prasad Verma's rationale, BJP accuse Cong of turning blind eye to common man being hit by inflation.
IMAGES: 4th generation Range Rover REVEALED!

The all-new Range Rover ditches the body-on-frame chassis for an all-aluminium monocoque construction.
Online usage: Indian students caught in the Google web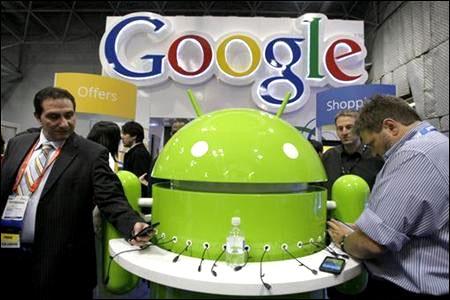 It revealed that in absolute volume terms or the number of education related "searches", India ranks second only to US globally.
Why CAG's numbers on Delhi airport are MISLEADING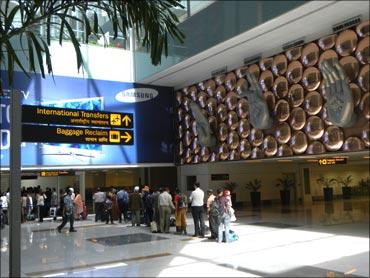 The Comptroller and Auditor-General's report on the Delhi International Airport Ltd (DIAL) as a public-private partnership (PPP) project makes several valid points, but presents a seemingly factual but fundamentally misleading picture of the total financial outcome.
IMAGES: Supercar Pagani Huayra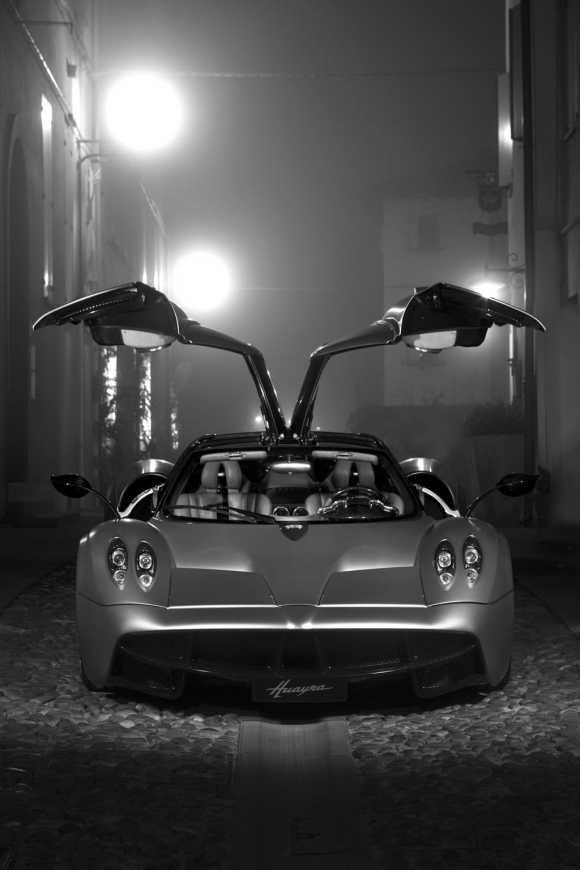 Pagani Automobili is an Italian manufacturer of sports cars and carbon fibre.
August 17, 2012
Hungry or not, BPL families to get a free phone!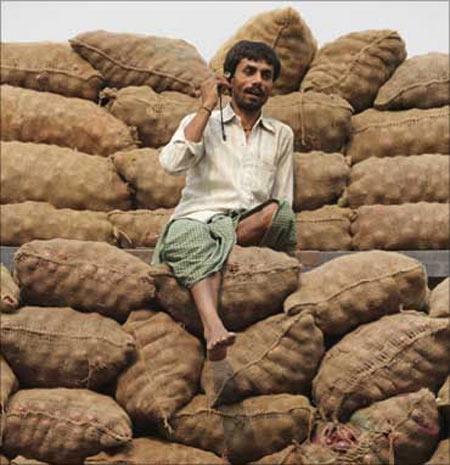 The arguments in favour of the proposed 'Har Hath Mein Phone' scheme are strong. The challenge lies in its implementation.
PMEAC for hiking diesel price, cut in LPG cylinders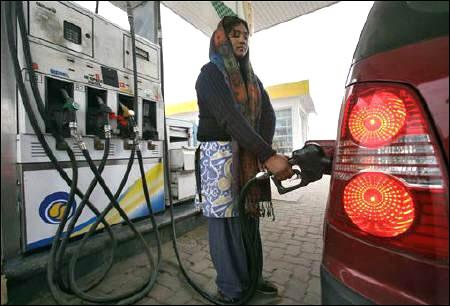 Raise the price of diesel and restrict supply of subsidised LPG cylinder in a year to four per family, Prime Minister's Economic Advisory Panel suggested on Friday.
VIDEO: Maruti will no longer employ contract workers
MUL would lift the month-long lockout and resume production at the violence-hit Manesar unit from Tuesday.
CAG raps govt: Coal blocks biding LOSS at Rs 1.86 lakh cr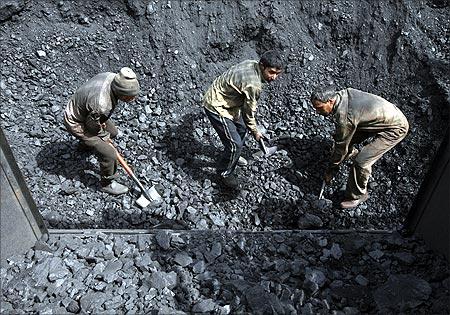 Rapping the government for its failure to timely implement the competitive bidding mechanism for allocation of coal blocks, CAG on Friday said part of the Rs 1.86 lakh crore loss could have been partially tapped had the procedure been put in place earlier.
IN PIX: This Chinese phone threatens to beat the iPhone!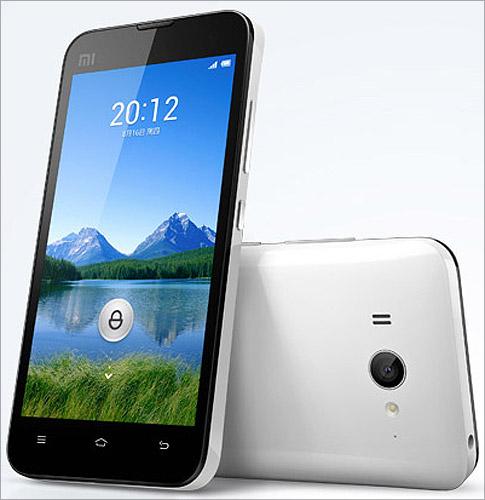 A Chinese company Xiaomi Technology has launched a smartphone, Xiaomi Phone 2 which is set to challenge the mighty Apple iPhone.
AMAZING: A car that can folds itself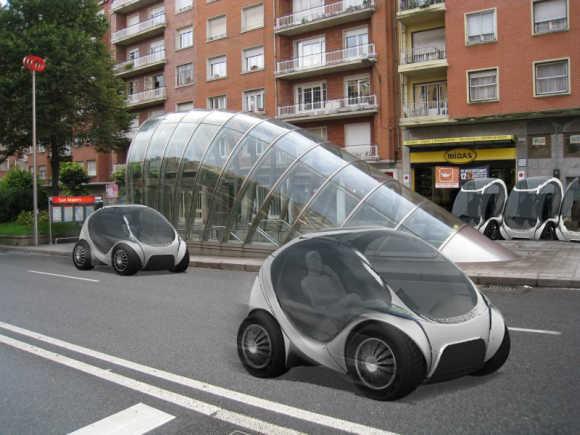 Hiriko is a folding two-seat urban electric car.
Why migrant labour is India's LIFEBLOOD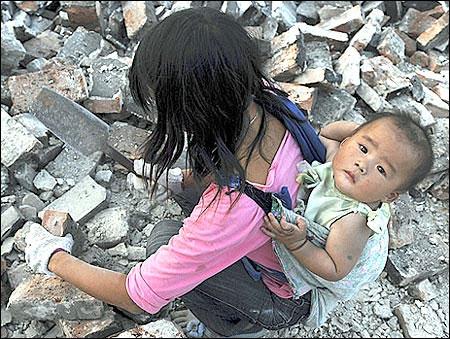 Without the freedom to move anywhere in India to work, citizenship loses much of its meaning, and without the ability to hire from the largest possible pool of labour, growth will become even more difficult to achieve.
PHOTOS: Samsung's new tablet takes on iPad, others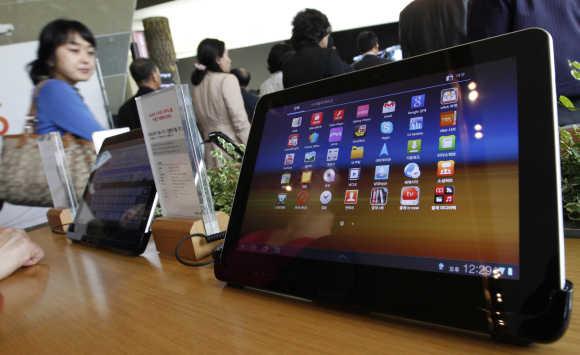 Samsung has launched Apple's iPad rival, the Galaxy Note 10.1 tablet.
How Obama plans to STOP jobs going to India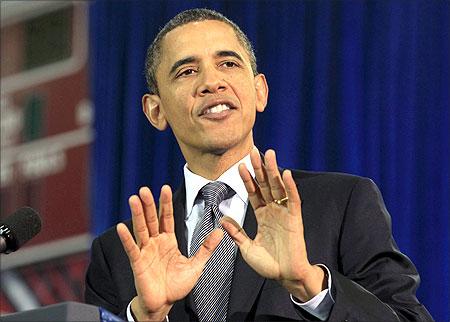 The Obama Administration has announced setting up of an institute for manufacturing innovations which will help prevent jobs going to India and China.
Amazing IMAGES reveal how miners search for gold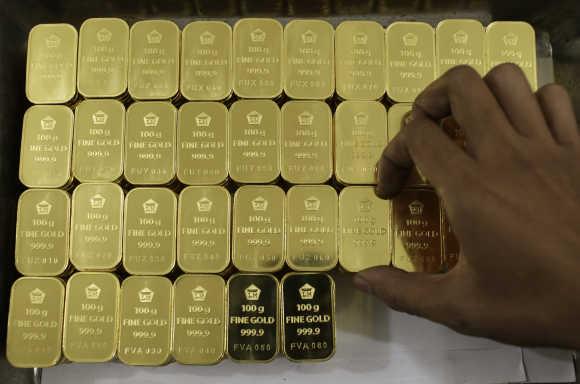 Gold has been a valuable and highly sought-after precious metal for coinage, jewellery, and other arts since long before the beginning of recorded history.
IMAGES: World's best cities to live in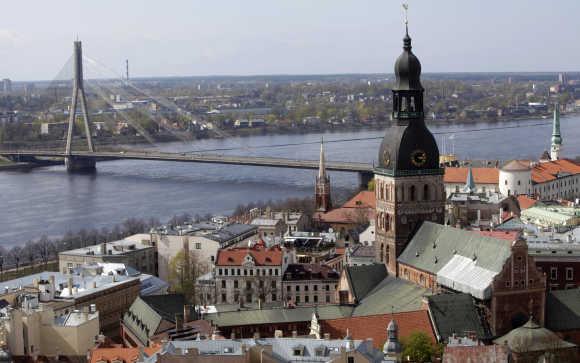 Latest report from the Economist Intelligence Unit has ranked world's best cities to live in.
IMAGES: Stunning steel structures you must see!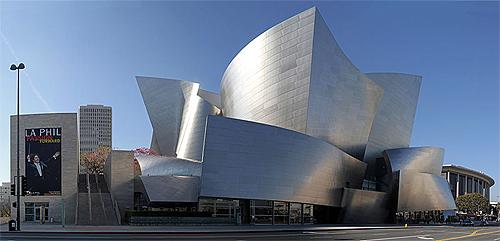 Take a look at some of the most stunning structures made in steel!
Amazing IMAGES of supercar Hennessey Venom GT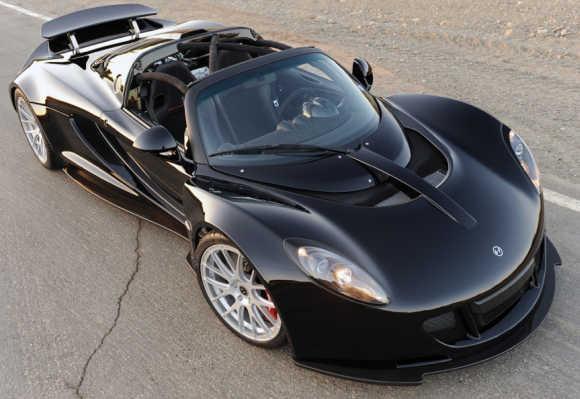 Just 10 of them are manufactured every year and each car costs $1.1 million.
August 16, 2012
Infy's visa fraud trial postponed to Sep 17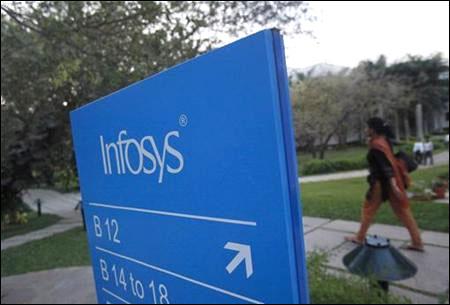 The reason for the postponement couldn't be immediately ascertained.
COLUMN: India is a real market for power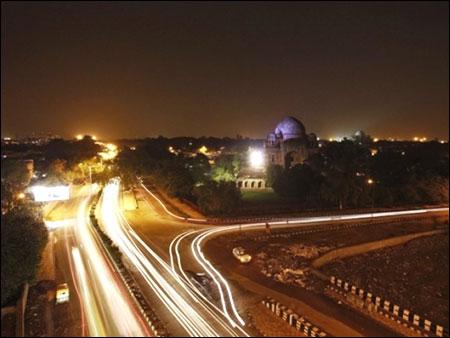 Open access for consumers of electricity and a more effective market exchange for power are necessary.
RIL has potential to be a $100 bn company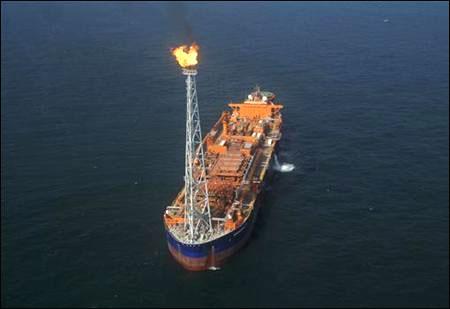 For its m-cap to more than double, RIL needs government nod for nearly doubling of its gas price of $8 per million British thermal unit together with approvals for oil and gas field investments.
Maruti's Manesar plant to REOPEN on Aug 21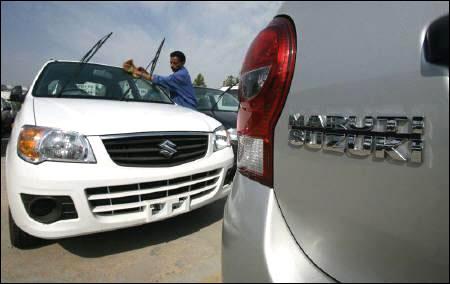 The country's largest car-maker has also issued termination notices to 500 regular workers.
Kerala firm gets Gates Foundation grant for 'e-toilet'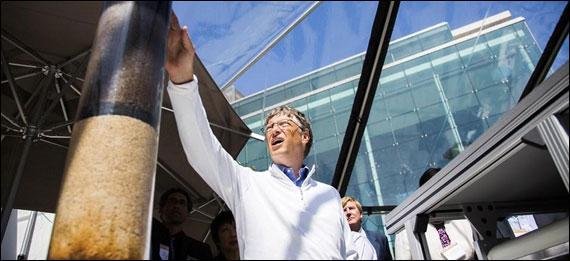 Thiruvananthapuram-based Eram Scientific Solutions Private Limited was awarded the grant as part of the foundation's second round of 'Reinvent the Toilet Challenge' grants totalling nearly $3.4 million.
IMAGES: A tour across Infosys' impressive campuses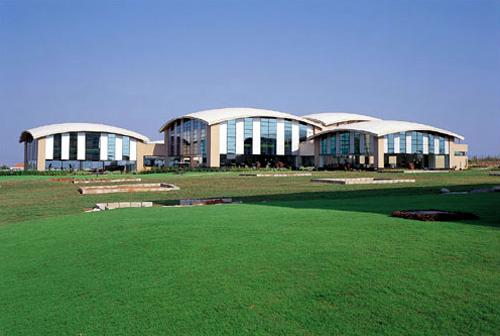 The company bagged the LEED (Leadership in Energy and Environmental Design) India 'Platinum' rating by Indian Green Building Council (IGBC) for its Software Development Block 5 (SDB 5) in Mysore, Hyderabad and Jaipur.
IMAGES: Drought, a killer in India's growth story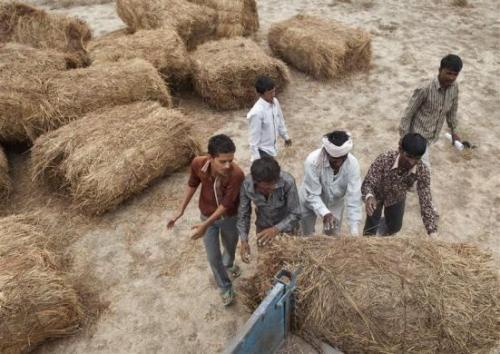 Poor monsoon has shattered the hopes of revival in India's economic growth.
Mahindra Satyam needs to bag big deals, say analysts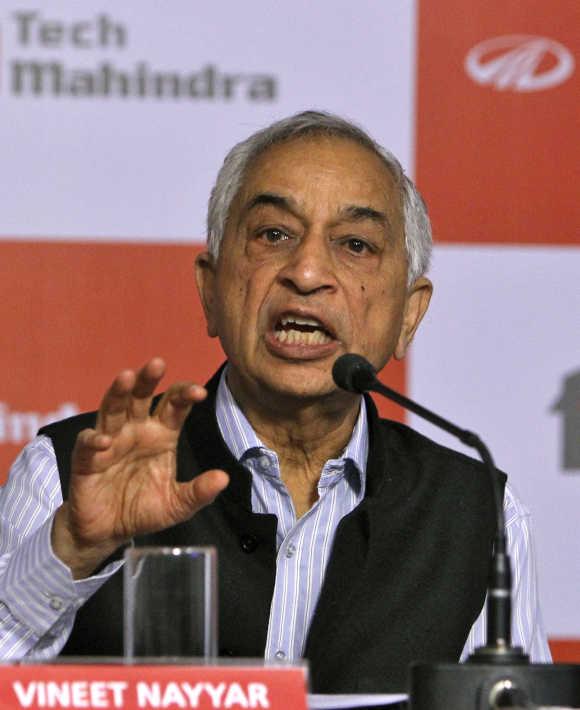 Steady performance of Mahindra Satyam and increasing traction in non-BT revenues are key positives for Tech Mahindra.
India Inc struggles to find buyers for assets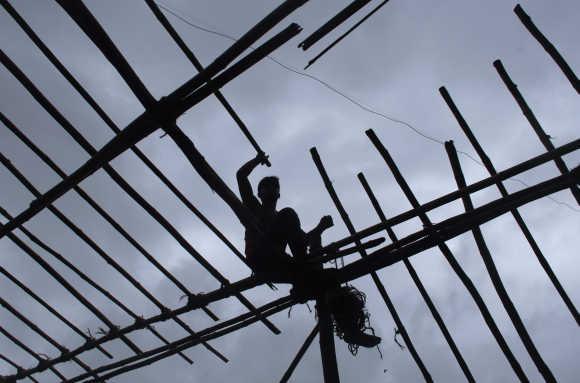 Buyers are looking for deals at half the price sellers are asking for.
IMAGES: Ferrari's new museum in Italy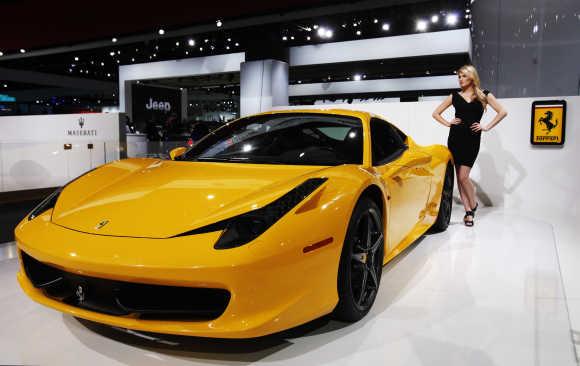 Legendary car manufacturer Ferrari has recently opened a new museum in Modena, Italy.
COLUMN: India's next tryst with destiny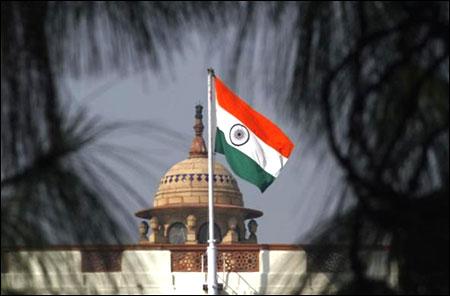 Unlike China, India has not clearly embraced its post-reform policy direction
IMAGES: The stunning Nissan Evalia soon in India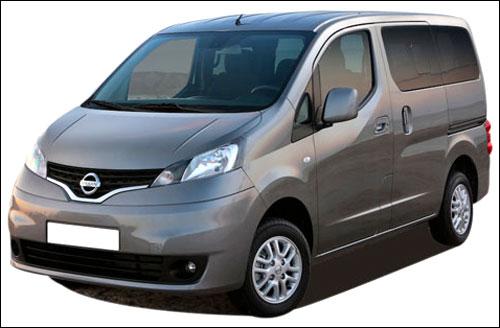 Sold in the global markets as a van, Evalia will be placed in the category of an 'Urban Class Utility Vehicle' in India.
At Videocon, Dhoot Jr has BIG plans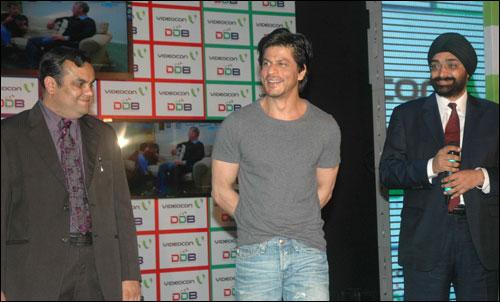 Chairman Venugopal's son, Anirudh, pushes premiumisation agenda with higher technology poducts such as LED TVs
August 15, 2012
Essar, RIL may HIKE petrol, diesel prices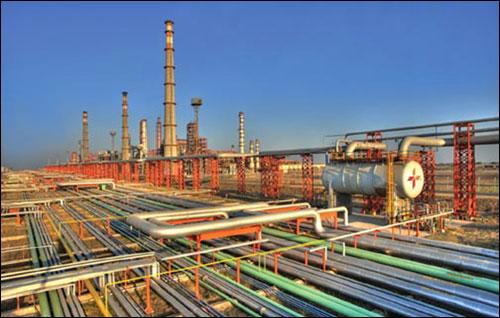 PSUs to wait and watch, IndianOil says losing Rs 1.37 on every litre of petrol.
Cheers! How Indian wine has come of age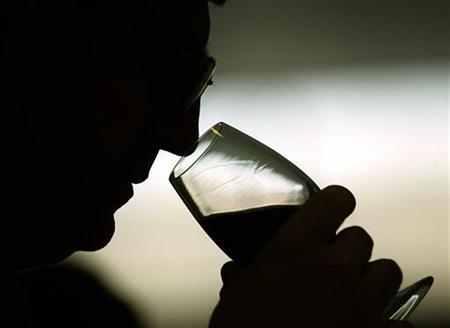 Contrary to popular perception, the general quality of the wines I tasted was good, with some wines definitely very good, and in two instances, excellent.
Mahindra beating us is a shame, says Ratan Tata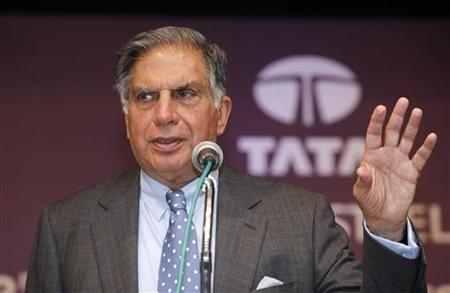 Tata said it was a matter of "great shame" that the company allowed Mahindra & Mahindra to get ahead of it to claim the number three spot in passenger vehicle production.
Nation first - GIVE back to the community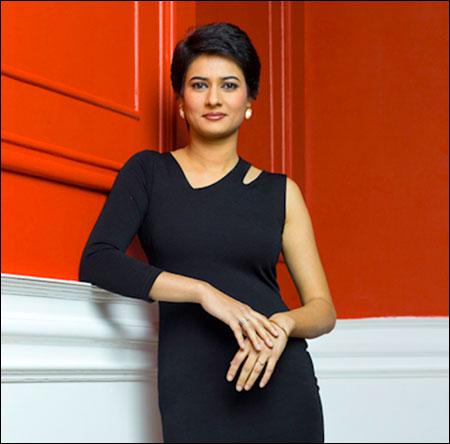 ETNOW's Senior Editor speaks to corporate citizens and explores if a sustainable model of corporate social responsibility is the way forward for India's growth.
Why Jindal Steel exited its $2.1 bn venture in Bolivia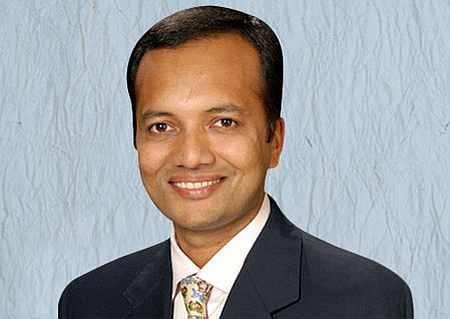 The mines are said to have 40 billion tonnes of ore, of which Jindal Steel Bolivia, a subsidiary of Jindal Steel & Power, had the rights to develop half -- 20 billion tonnes. To put in perspective, all of India's iron ore deposits add up to 28.5 billion tonnes.
IMAGES: Mahindra is the new king of Indian roads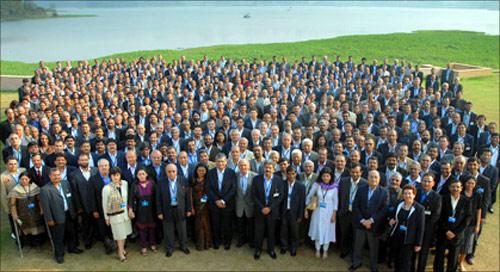 M&M recently roared past Tata Motors in auto sales for the first time.
August 14, 2012
Institutes clueless about campus hiring this year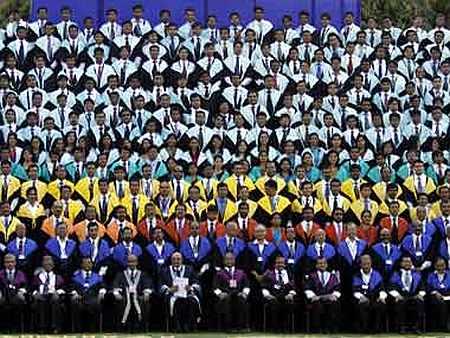 Engineering and technology institutes across the country are faced with a problem this year. Major Information Technology (IT) companies that hire students in bulk are yet to confirm whether they would participate in these institutes' September-December placement session.
Money laundering charges: What StanChart CEO has to say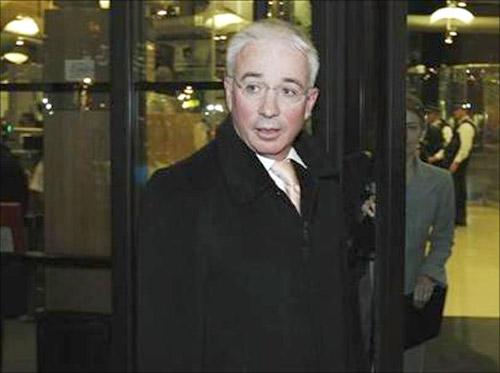 Standard Chartered Plc has seen 6 billion wiped from its market value following allegations it violated US anti-money laundering rules.
Maruti gets second land parcel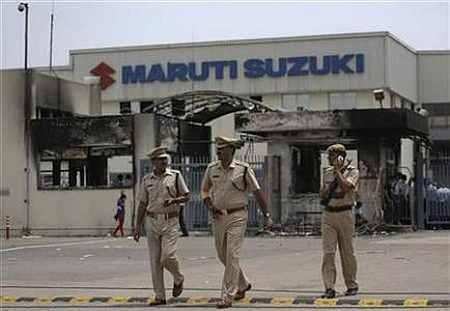 The auto major likely to start work for phase one of its Gujarat project within next three months.
A perfect storm buffets India's economy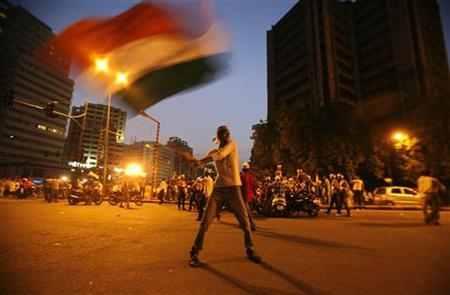 The Indian economy has been plagued by several crises in the last few months. Yet, the nature of India's national conversation of late has been such that it does not adequately capture their complexity and potential for harm to the economy.
Why are FIIs in love with India?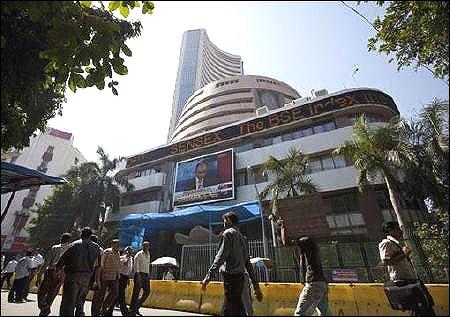 Corporate India's growth in the quarter ended June was the slowest in years and profitability has never been under more stress.
NDTV case forces channels to tackle rating issue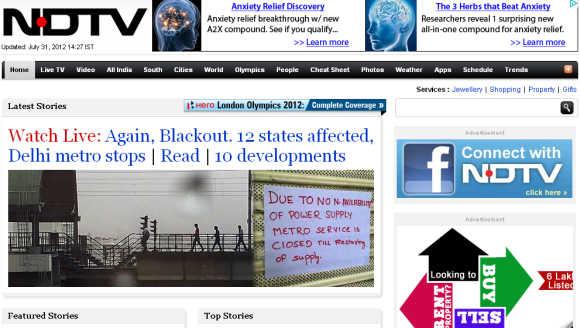 NDTV has filed a suit in New York against Nielsen Holdings for over $1.3 billion in damages.
Images: World's most expensive camera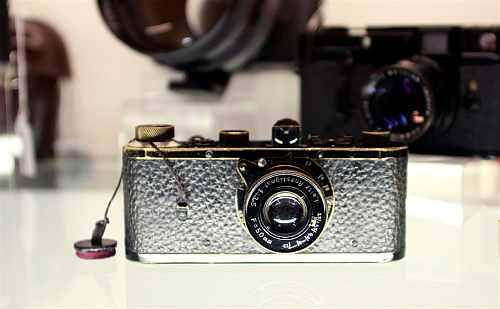 This 1923 0-series Leica is a piece of camera history. It is one from the first batch of cameras that the company has ever created.
Summons issued to Veritas analysts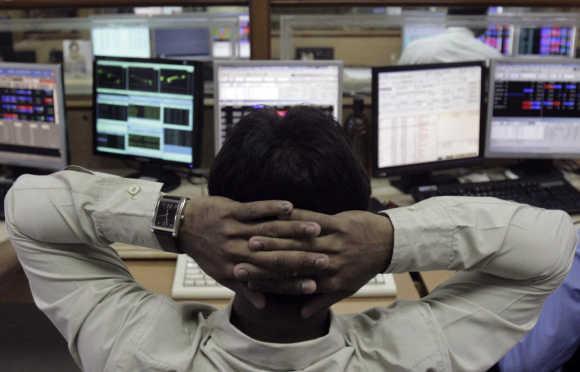 Indiabulls responds to allegations on promoter-owned companies siphoning off profits.
ONLY 3 Indian cities among world's fastest growing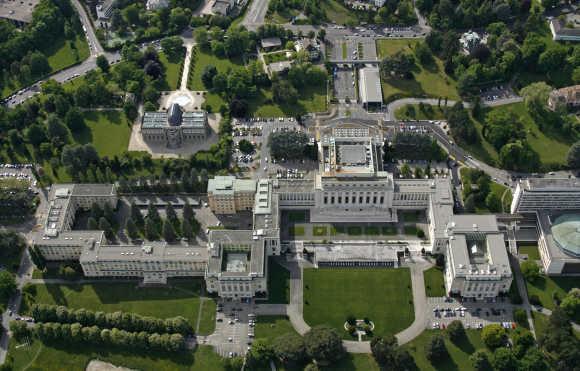 Move to urban living is lifting the incomes of millions of people around the world.
Amazing PHOTOS of the Hellenic Motor Museum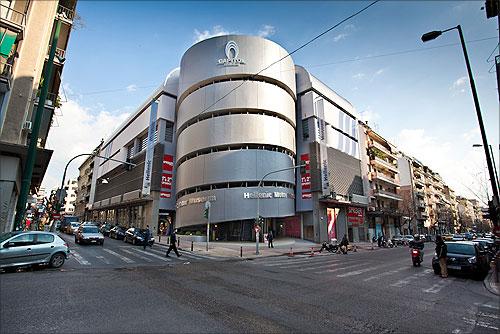 One of the world's most impressive tourist spots, the Hellenic Motor Museum is owned by the Theodore Charagionis' Foundation.
COLUMN: Corporate funds to parties should be transparent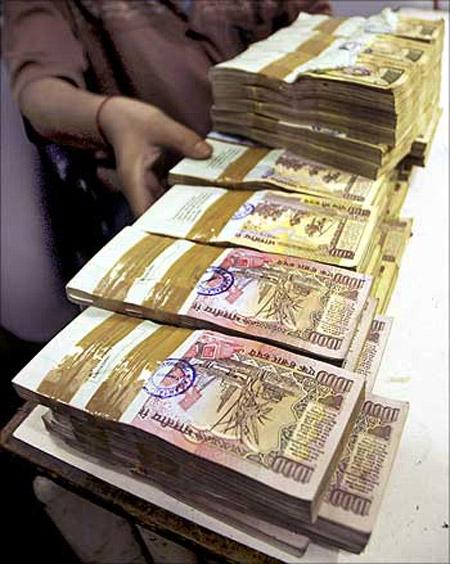 Corporate donations to political parties are to be welcomed only if they are subject to full disclosure.
IMAGES: The all new Hyundai Elantra and its 3 rivals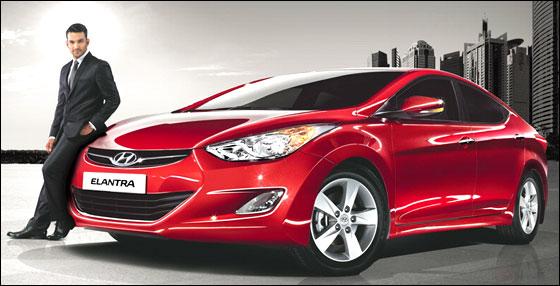 Launched in petrol and diesel in-line options, Elantra holds the potential to dominate over the existing sedan rivals like Chevrolet Cruze, Skoda Laura and Toyota Corolla Altis.
Cisco's India bet gains momentum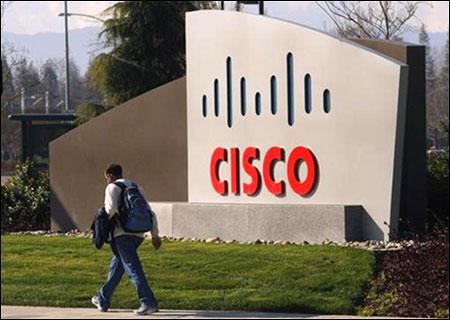 The building that will house 1,500 employees is a showcase of the company's 'smart connected communities'.
August 13, 2012
Ford recalls over 1.28 lakh cars in India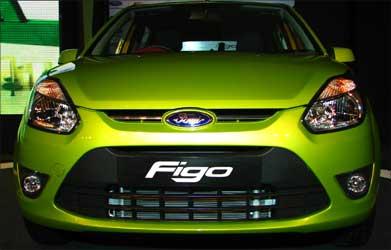 In one of biggest ever such exercises in the country, Ford India on Monday said it has recalled over 1.28 units of its best selling Figo and Classic cars to rectify problems related to steering and rear suspension.
A business model that gave 'life' to the poor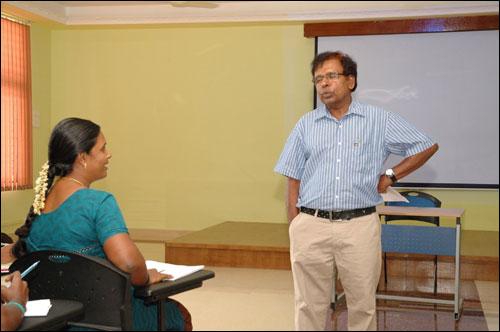 As an NGO, IVDP has facilitated loans totalling Rs 2,406 crore.
SNEAK PEEK: The all new Hyundai Elantra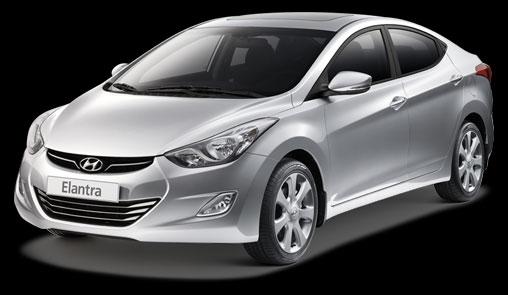 Rohin Nagrani drives the new Elantra ahead of its launch.
Hotel occupancy, room rates set to hit a new low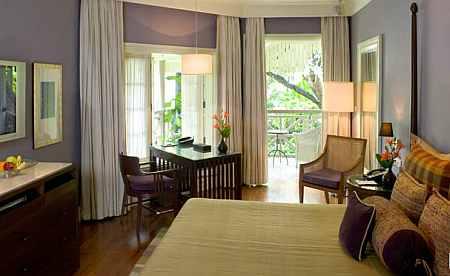 If the first quarter results are anything to go by, the hospitality industry may have to face gloomier times ahead.
Retail biggies outdo each other with price challenges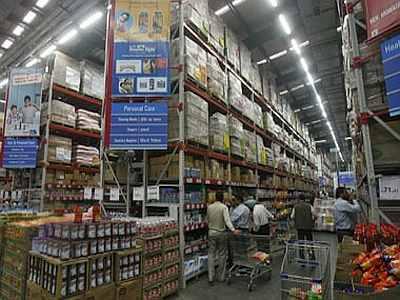 Faced with tough competition and a slow economy, hypermarkets run by retail biggies are outdoing each other with price challenges, aggressive discounts and combo offerings for the Independence Day sales.
The good old desktop gets a makeover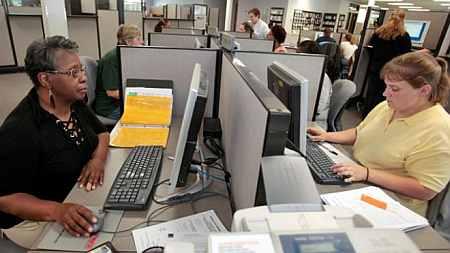 Apple and Microsoft plan to introduce tablet-like features on the desktop to make it appealing for users.
A young maharaja who is also a passionate businessman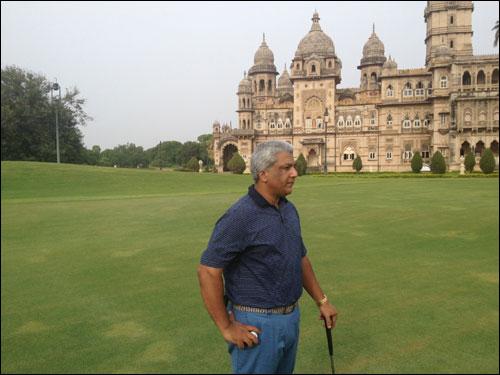 In this rapid fire chat on Tee Time with on ETNOW the young maharaja shares his childhood memories and talks of going from traditional to modern. Today he is converting his passions in golf, cricket and business into a real opportunity.
PHOTOS: Skoda to enter pre-owned car business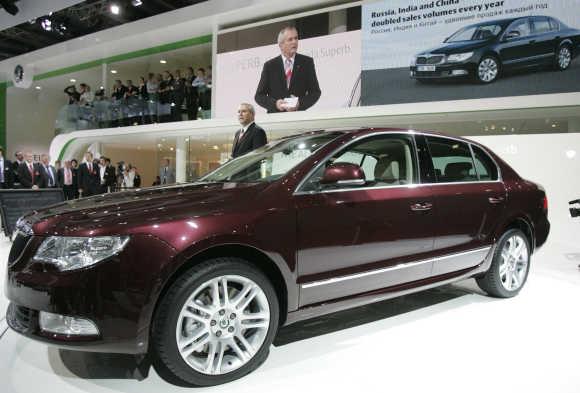 Skoda is working at entering the pre-owned car business by the end of the financial year.
Despite improving monsoon, worry continues for most crops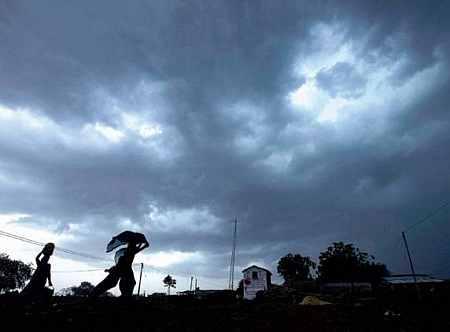 As the kharif sowing season exceeds two months, no crop has managed to reach the normal area of cultivation (average of the past five years), except for sugarcane, cotton and jute.
Anil Ambani cuts salary to Rs 5.5 crore in 2011-12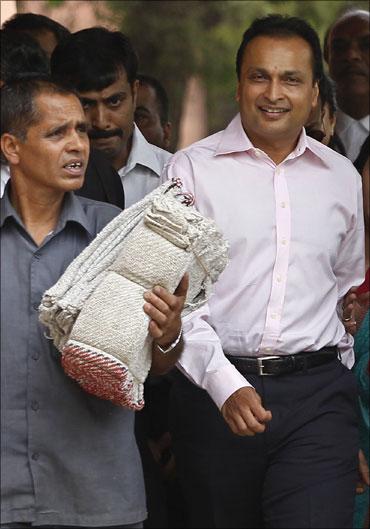 Anil Dhirubhai Ambani Group (ADAG) Chairman Anil Ambani has taken a huge cut in his total remuneration from his four main companies in 2011-12 at about Rs 5.5 crore (Rs 55 million), lower by nearly two-third from the previous year.
How LG aims to recover lost ground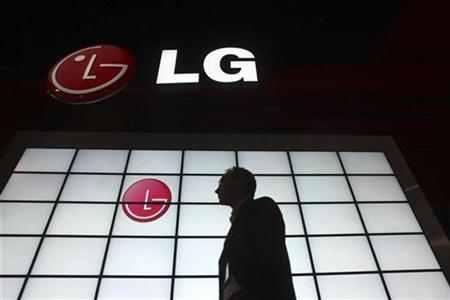 It is a make-or-break year for South Korean handset maker LG Electronics in India. As per market research firm IDC, the share of smartphones in the overall handphone market in India is expected to touch 9.3 per cent by 2016, up from 2.9 per cent during 2012, making it the fastest growing smartphone market among the emerging nations.
IMAGES: Porsche goes into high gear to capture market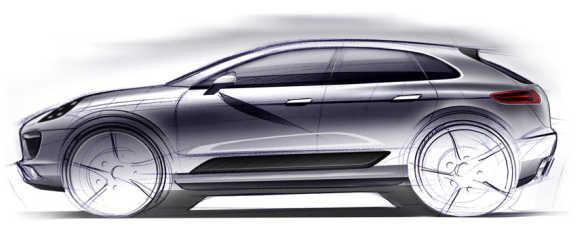 Macan, a compact SUV, could provide just the volume fillip the car manufacturer needs.
Veritas warns Indiabulls of legal action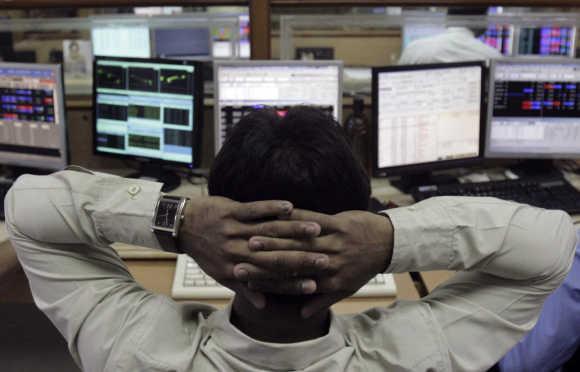 Neeraj Monga says he might initiate legal action against Indiabulls for slanderous remarks.
IMAGES: World's 25 most business-friendly countries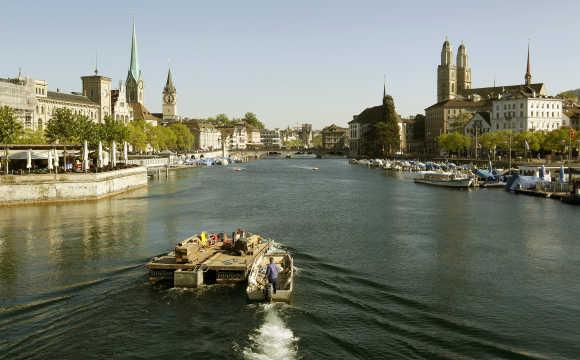 In 2010/11, governments in 125 economies implemented 245 institutional and regulatory reforms as measured by Doing Business.
Further rating cut looms for India, warns Fitch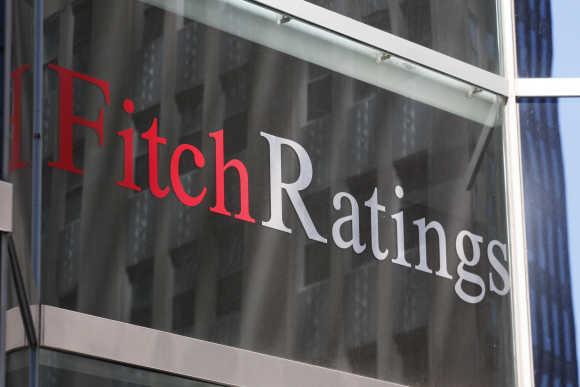 Fitch says possibility of downgrading India's sovereign rating is more than 50 per cent.
Amazing IMAGES of One World Trade Center in New York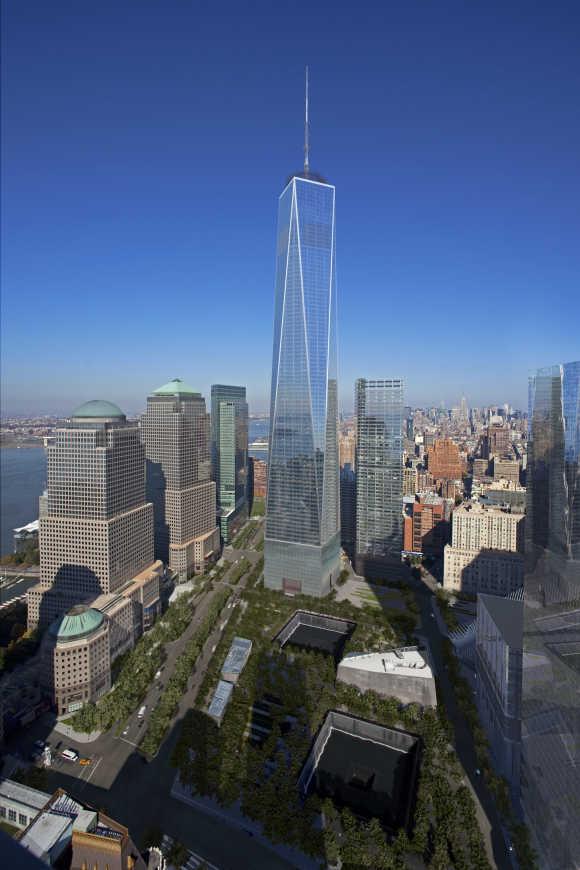 Whole bunch of new renderings of One World Trade Center have just been released.
August 10, 2012
Citi paints a GRIM picture of India's GDP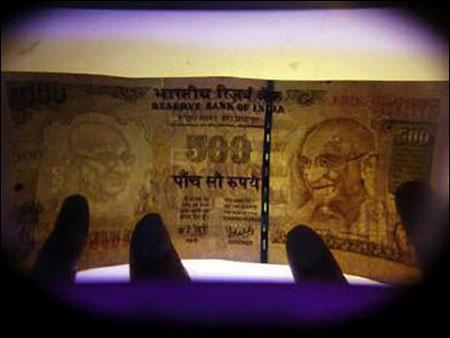 India's economic growth could fall below 5 per cent.
Jaguar to unveil F-Type at Paris Motor Show in September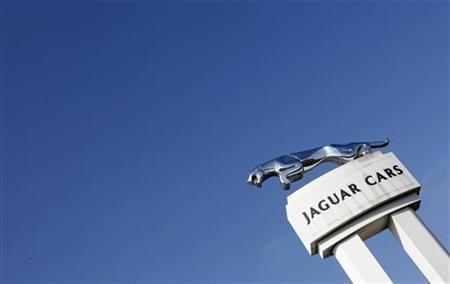 Tata Motors-owned Jaguar Land Rover on Friday said its new two-seater sports car F-Type will make its global debut in production form at the Paris Motor Show next month, marking its re-entry into the segment.
'London is the most sought after city for Indian firms'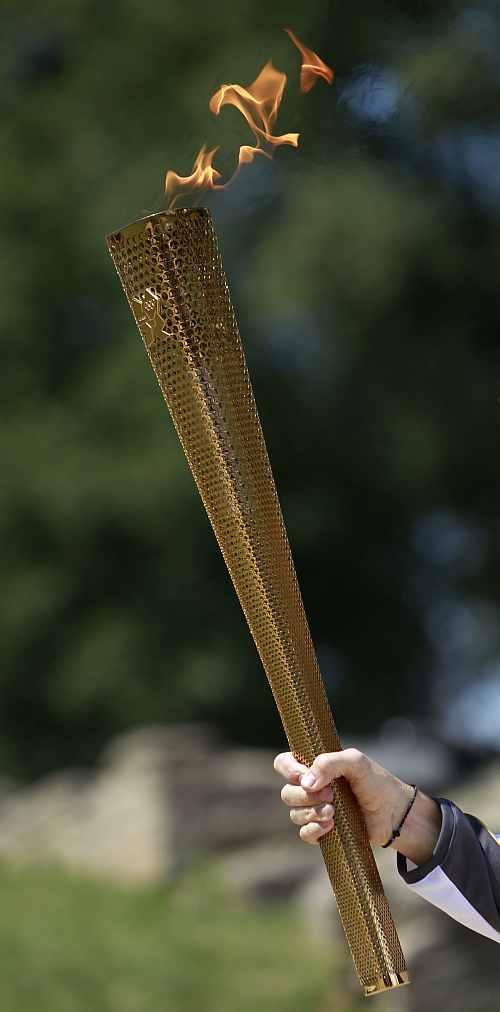 London is the number one investment location for Indian companies.
China's economy continues to slow amid decline in exports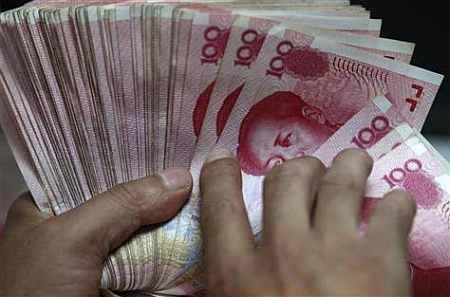 China's economy continued to slow down as declining exports and imports impacted revenues, raising fears about the strength of the world's second-largest economy.
Another growth data goof-up by the Centre?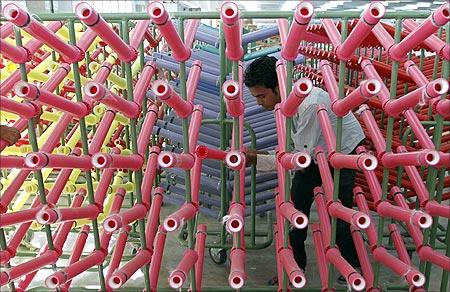 MoSPI showed Maharashtra as the state with the least economic growth in 2011-12.
The 'Kid' reinvents Cognizant -- and himself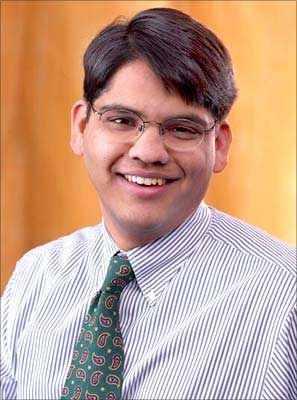 The man steering Cognizant today is boyish-looking, 44-year-old Francisco D'Souza, who could easily pass for an energetic student at a management school, than for the CEO of a top-flight technology company.
QUIZ: Which state is known for Madhubani paintings?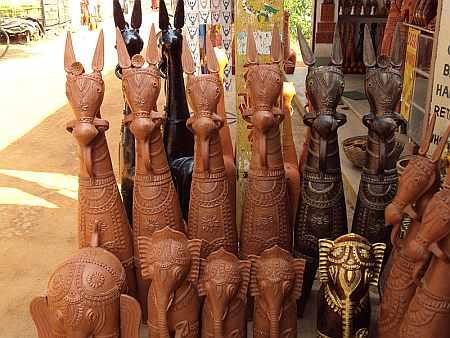 We all know that there is amazing cultural diversity throughout our country. The south, north, east and west have their own unique cultures and almost every state has impressed us with its own cultural niche.
Sony, BBC in alliance for India business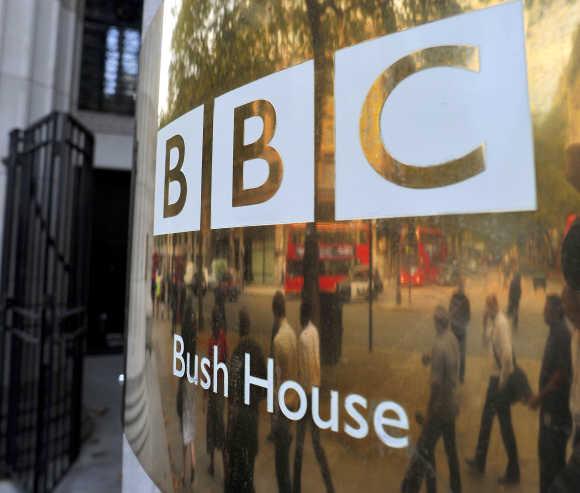 BBC to join OneAlliance platform, to outsource sales to MSM.
Reports on black money to miss Sept deadline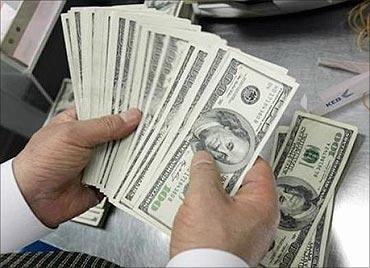 Three institutes entrusted with the task to estimate amount say data collection a hurd#8804 to submit report by December.
Concern on Nielsen research cuts across sectors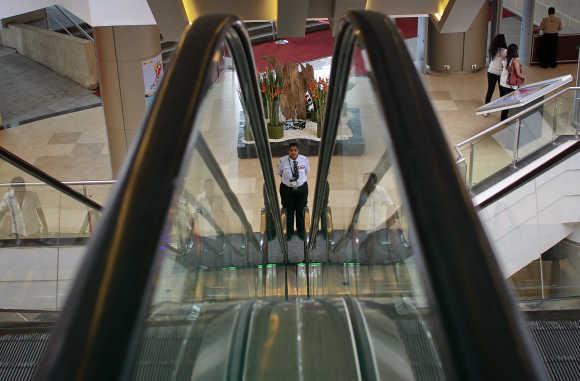 Nielsen's woes over questions being raised on the accuracy of its data are not restricted to media and fast-moving consumer goods companies.
Infosys stares at fresh US visa row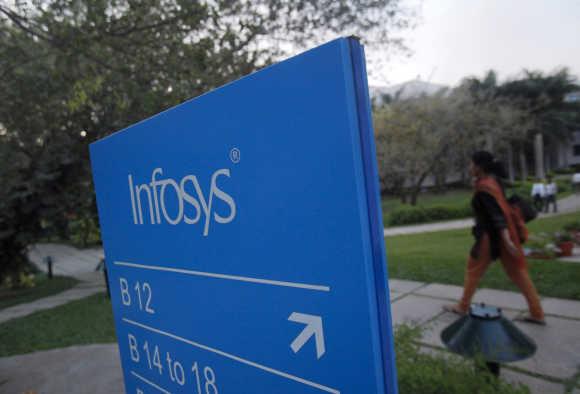 Former staffer files suit in US, says harassed after reporting visa abuse.
Why RBI cannot ignore IIP contraction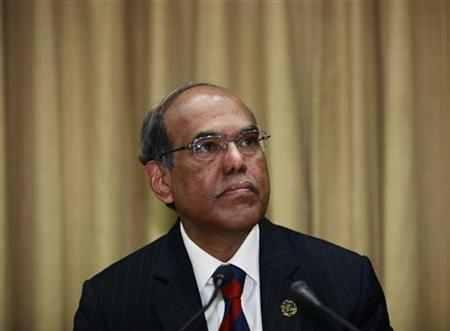 While the index of industrial production series is justly criticised for its flaws and its volatility, its trend is unmistakable.
IMAGES: Amazing cable railway rides in Switzerland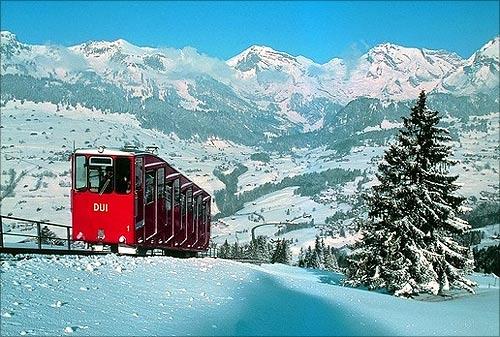 Switzerland offers some of the most exciting cable rides.
How online media gave this film director new hope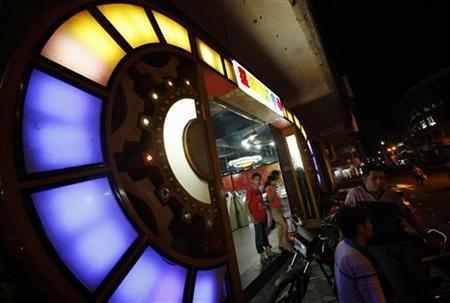 Taking this platform to a new level is this new-age impendent director, Shailja Gupta, who chose the online space to release her first film.
IMAGES: 20 most food-secure countries in the world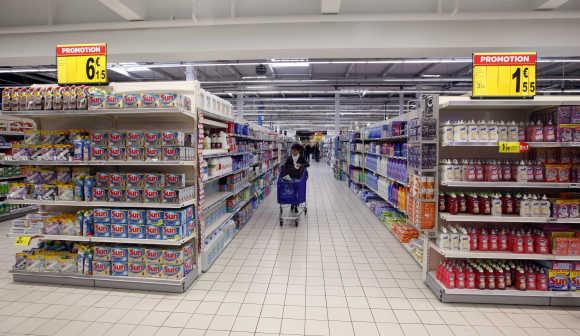 While the world is better fed than it was 50 years ago, those gains are now under threat.
IMAGES: Onboard the stunning SuperStar Virgo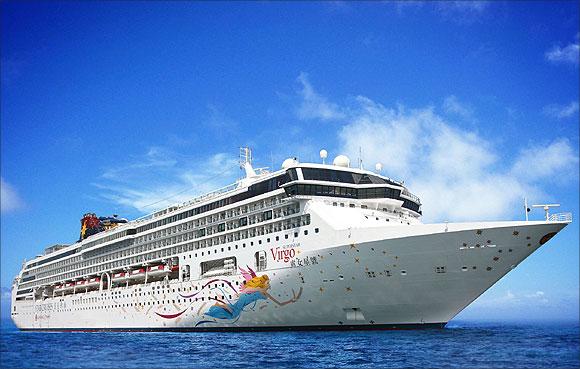 A floating 5star resort, the SuperStar Virgo offers fun, entertainment and activities as it cruises through some of the most exotic locales across Asia.
August 09, 2012
Banks have Rs 40,000-cr debt on airline companies: FM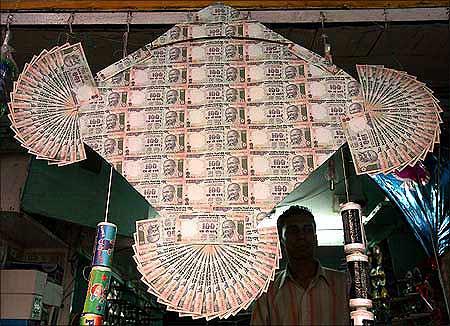 Banks have Rs 32,961 crore (Rs 329.61 billion) of securities against which loans were given, data given by Finance Minister P Chidambaram in the Lok Sabha showed.
Mahindra & Mahindra: Cost control drives profit beat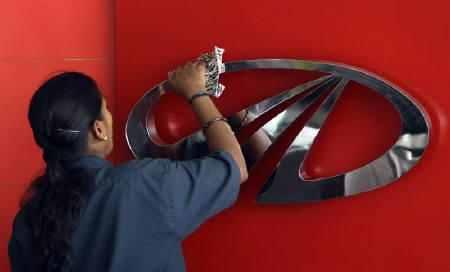 When it comes to navigating through tough times, Mahindra & Mahindra is no novice. The positive surprise the company has thrown up, in terms of profit and margin expansion in the June quarter, only endorses this fact.
Industrial output dips by 1.8%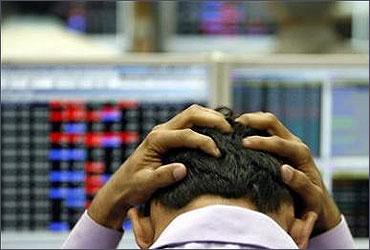 Industrial output in the April-June quarter too contracted by 0.1 per cent this fiscal, according to the official data released on Thursday.
Noida replaces Mumbai in real estate ranking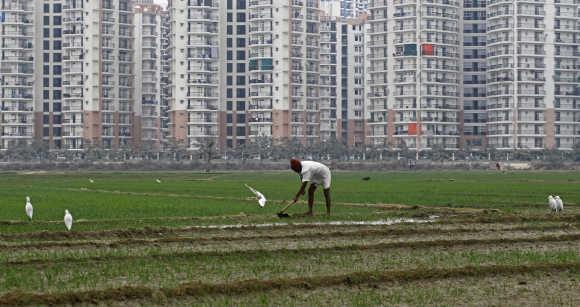 Gurgaon scores down from previous year but still on top.
Car sales up 7% in July on last year's low base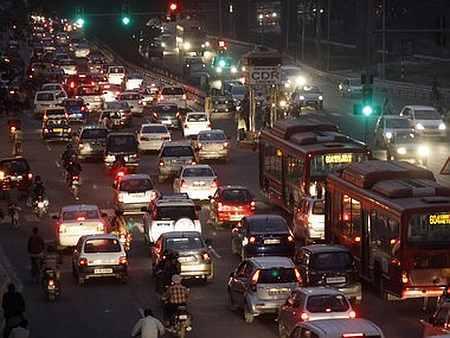 Domestic passenger car sales jumped by 6.7 per cent to 1,43,496 units in July 2012 compared to 1,34,473 units in the same month in 2011.
TOUGH financial math ahead for Chidambaram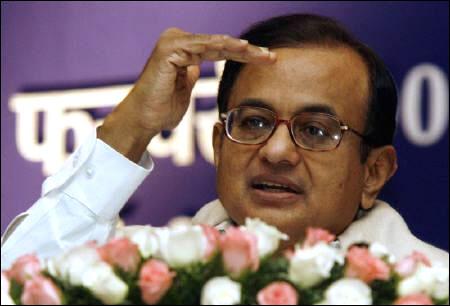 Economists say there aren't many options with the government at present, given the drought-like situation which would only spur its spending.
Only three Air India routes make money: Ajit Singh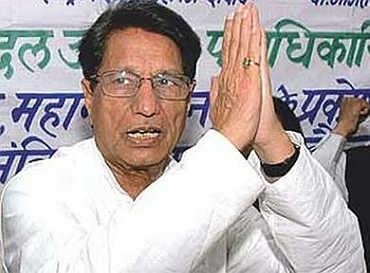 At a time when the aviation industry is going through turbulent times and multiple issues, the government is trying to put Air India back on track.
BAD NEWS! Air India's Star dream ends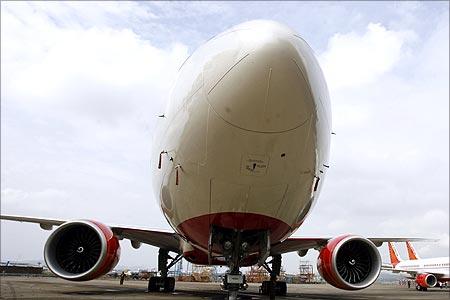 Jet Airways' prospects of entering the exclusive alliance brighten
PHOTOS: World's longest, largest, busiest highways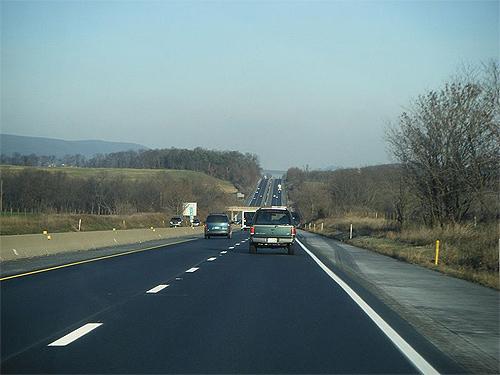 The United States has the world's largest network of highways, including both the Interstate Highway System and the US Highway System.
IMAGES: 20 biggest power plants in the world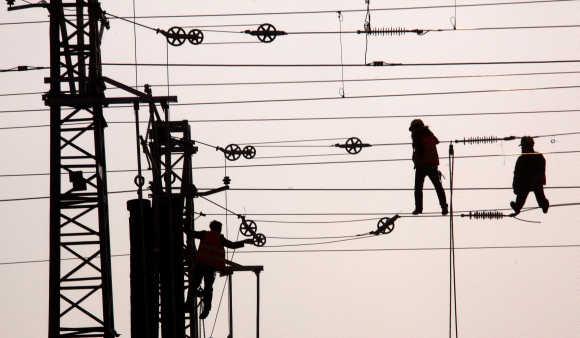 United States, China and Japan are the world's largest producers of electricity.
IMAGES: Top 20 banks where the rich put their wealth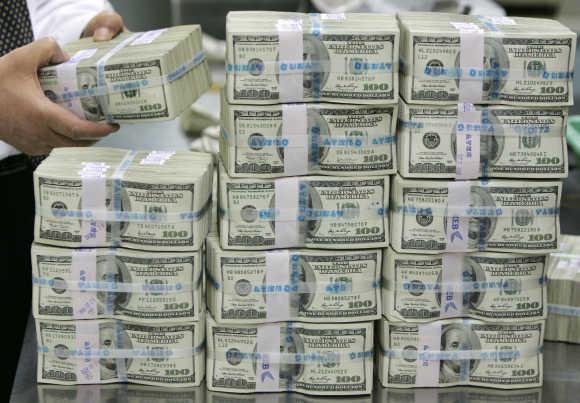 Bloomberg Markets Magazine has ranked top firms that manage money for the wealthiest.
August 08, 2012
ONCE AGAIN! Citi, CLSA pegs India's growth to 5.4%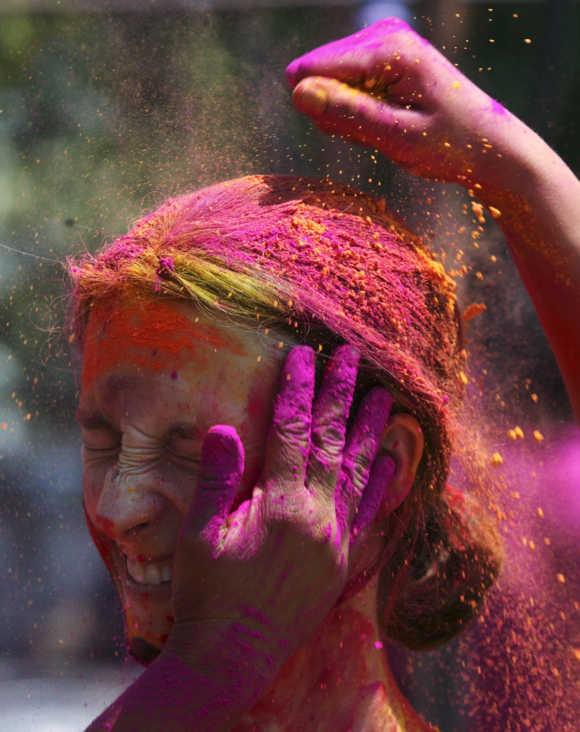 The report, authored by Citi India chief economist Rohini Malkani, further said if the drought conditions worsen, growth may slip further to 4.9 per cent.
When will the next bull market start?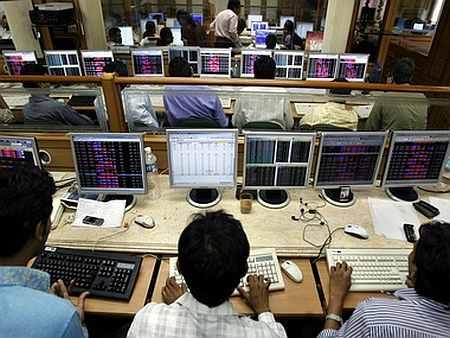 While Morgan Stanley believes individual stocks are in a bull phase, rate cuts, GDP growth revival are key.
'No competition for Gujarat in years to come'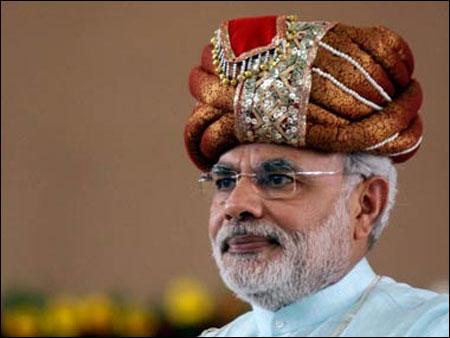 Speaking at 'Business Standard Gujarat Round Table 2012' in Ahmedabad on Tuesday, Minister of State for industries, energy and petrochemicals, Saurabh Patel, said the state was way ahead of others in the country.
Manesar violence: 30 trade unions seek CBI probe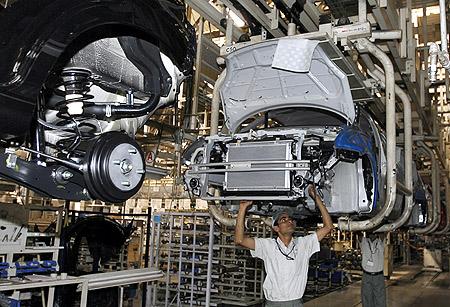 According to sources in the know, nearly 25,000 workers from Honda Motorcycle and Scooter India, Suzuki Powertrain India, Gurgaon-based Maruti Udyog Kamgar Union, Suzuki Motorcycle India, Sona Koyo Steering Systems, etc, filed a memorandum before Deputy Commissioner P C Meena.
A newspaper that wanted to fly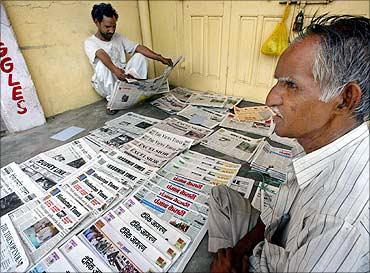 Deccan Chronicle's ventures into niche aviation and IPL seem to be cause of its troubles Could the strange twists and turns in the relationship between the Deccan Chronicle and Kishore Biyani-controlled Future Capital be simply coincidental?
IMAGES: Ultra-rare supercars in the world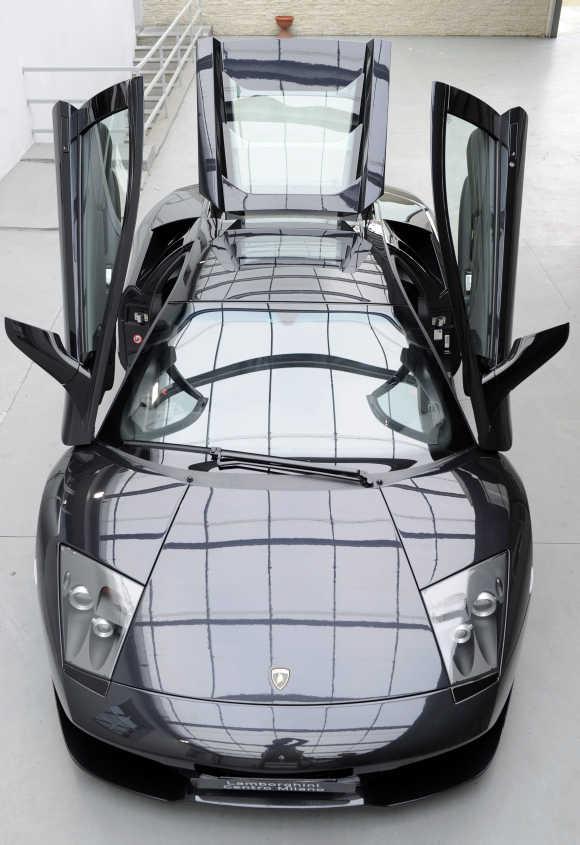 There are some cars that are truly rare.
Key Bills to be taken up as Parliament reconvenes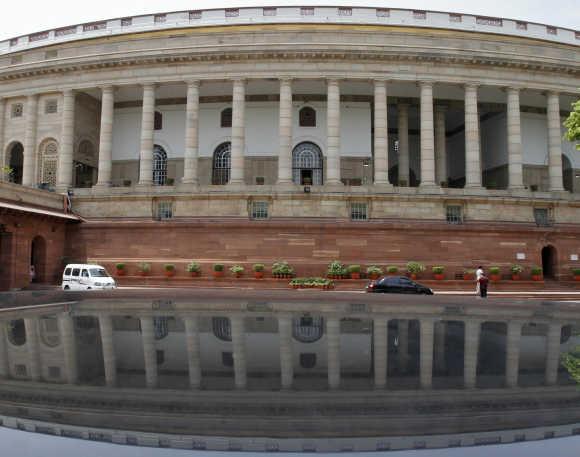 A slew of Bills that will have a significant effect on India's financial landscape are likely to come up in the Monsoon session of Parliament.
Good news: Air is cleaner. Bad news: Water still dirty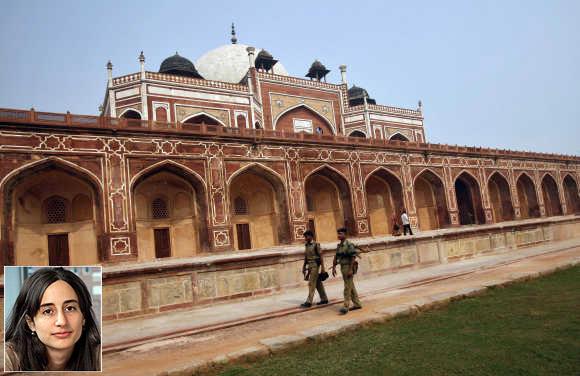 Air pollution has fallen, but rivers remain dirty, says Rema Hanna, an academic who has studied pollution in India.
GREAT projects that will CHANGE the face of 10 cities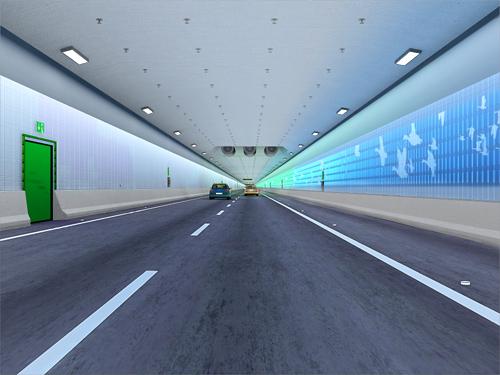 The revamp of cities to offset hectic pace of urban living is the idea behind these mega projects.
Clash of the titans: Audi, BMW, Merc BATTLE it out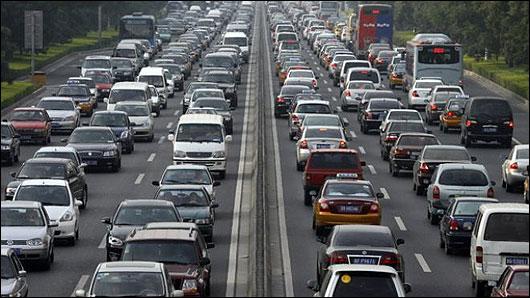 With the release of the Audi A8L 4.2 TDi, all three auto manufacturers having brought their champions to the Indian roads and it is time to see how these fearsome gladiators will fare against each other.
Shocking! Only 21 per cent of MBAs are employable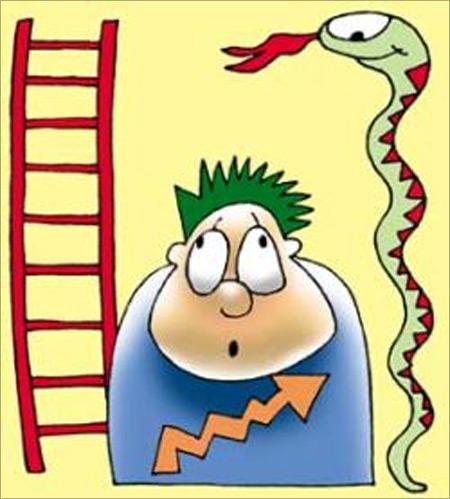 With the rise in the number of B-schools, the employability standard of MBAs has drastically fallen.
SPECIAL: Moving story of a Magsaysay winner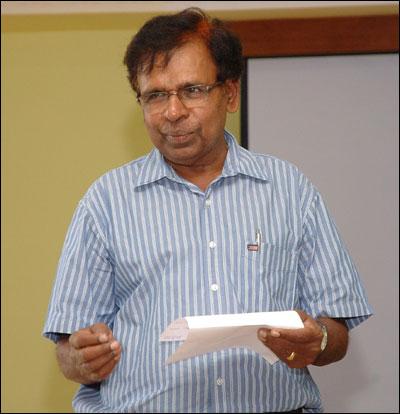 He has been working for the last 33 years with the tribals living in the remotest parts of Tamil Nadu and later with the underprivileged women in some of the villages in Krishnagiri, Dharmapuri and Vellore districts, making them self sufficient.
August 07, 2012
'LIC: Not straitjacket but flexible products will soar'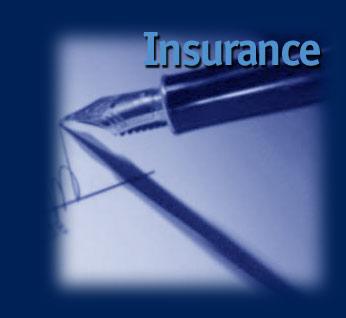 D K Mehrotra, chairman, LIC, tells Business Standard the proposed new product guidelines need to be tailored with some caution.
'Global investors remain positive about India'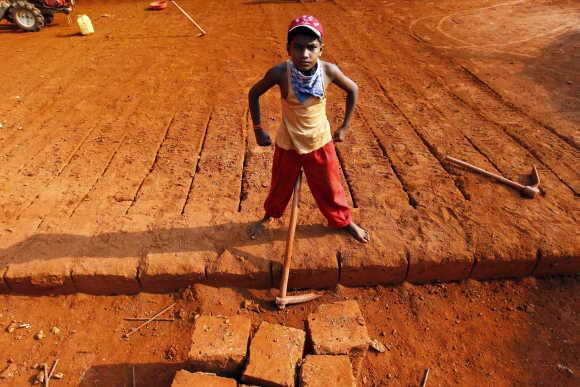 Despite the toned-down estimates, Sukumar Rajah, MD and CIO -- Asian Equities, Franklin Templeton Investments, tells Business Standard that India maintains the lead in economic growth vis-a-vis most of its peers and the regulatory risk will reduce.
IMAGES: Lufthansa flies world's newest aircraft to India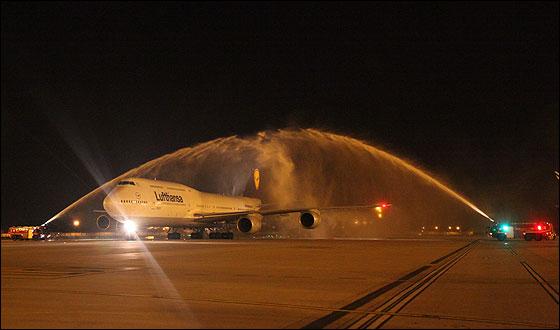 B747-8 introduction marks Asia launch of airline's all-new Business Class.
Now, StanChart's India outsourcing under US lens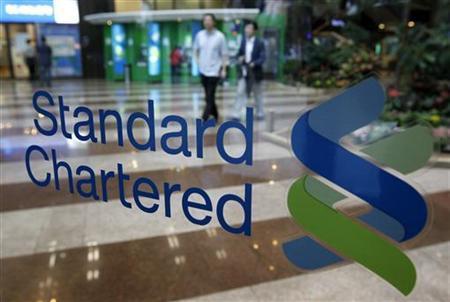 A probe by the New York State's key banking regulator, the Department of Financial Services, has found deficient money laundering controls in outsourcing of work by StanChart to India, thus exposing the US financial system to terror financing and other risks.
COLUMN: Blackouts and unconventional solutions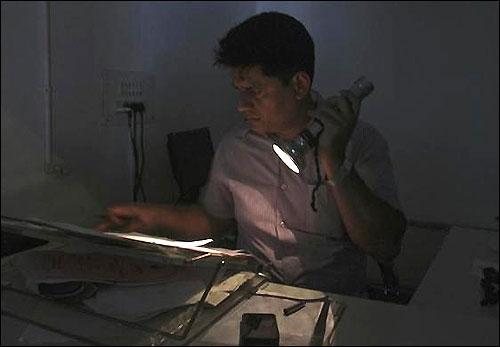 Instead of just being angry or dismayed by last week's blackouts we could all look more closely at some unconventional, out-of-the-box, solutions that have enormous long term promise.
SPECIAL: Maruti's 'low road' to trouble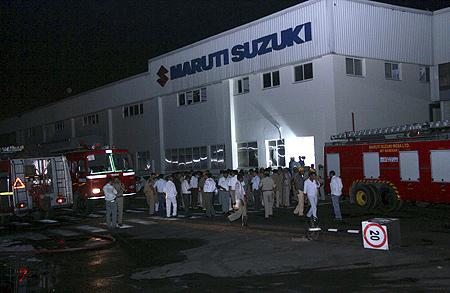 Maruti's transformation -- if not descent -- to the 'low road' of labour practices stems from growing competitive pressures in the marketplace since the late 1990s.
PHOTOS: Largest, busiest and highest railway stations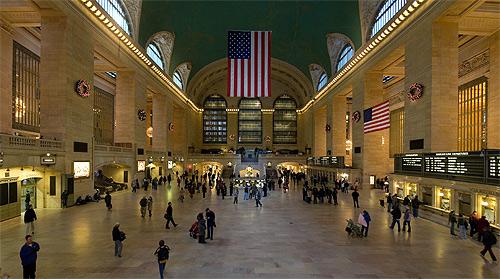 The world's largest station in terms of platforms is Grand Central Terminal in New York City with 44 platforms.
IMAGES: Stark architecture of Communist-era Europe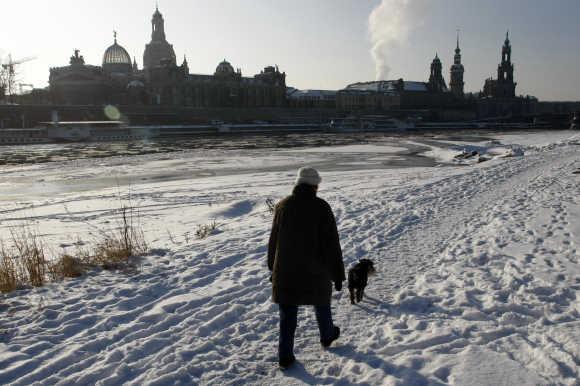 Slovenian professor Roman Bezjak has captured some beautiful images of Communist-era Europe.
Remote workers: Here's how companies MANAGE them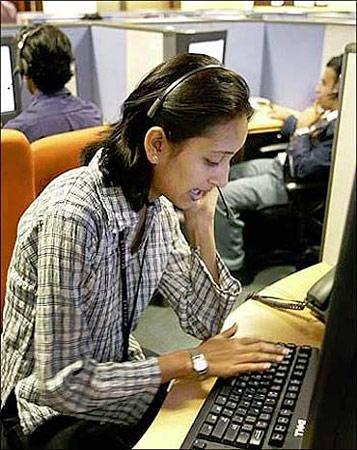 Though not exactly a new phenomenon, remote working -- professionals working from any place other than their offices -- is now becoming almost routine as more and more companies look at it not just as a tool to cut operational costs but as a means to retain employees and offer them a better work-life balance.
How solar power has lit up lives in India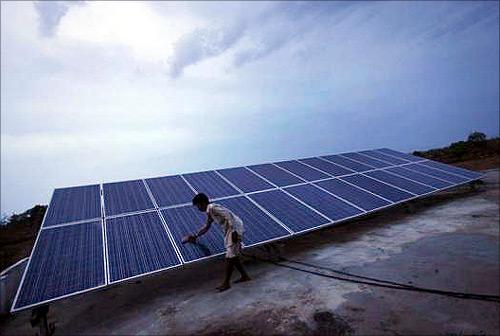 The arrival of solar power last year has changed the lives of people in rural India.
GOOD NEWS! Indian job space looks bullish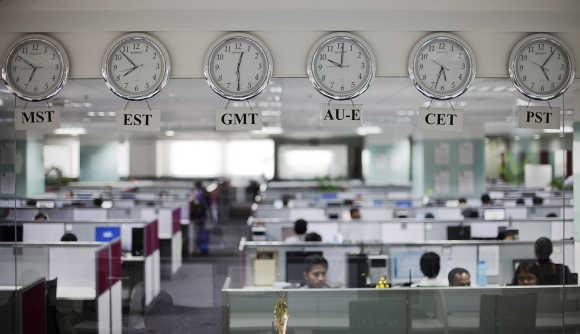 According to the findings of the 12th Antal Global Snapshot, hiring levels across the globe witnessed a slowdown in the June quarter, while the Indian job space looks bullish.
Slow growth raises spectre of unemployment in China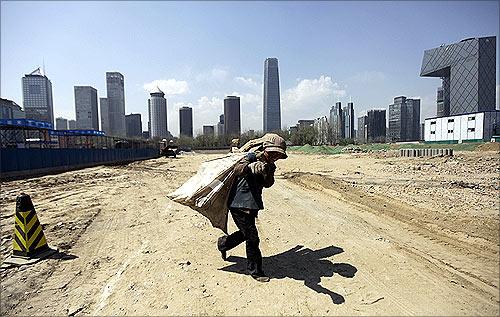 This year, close to seven million college graduates are entering the work force.
India's long-term story remains intact, says Kidwai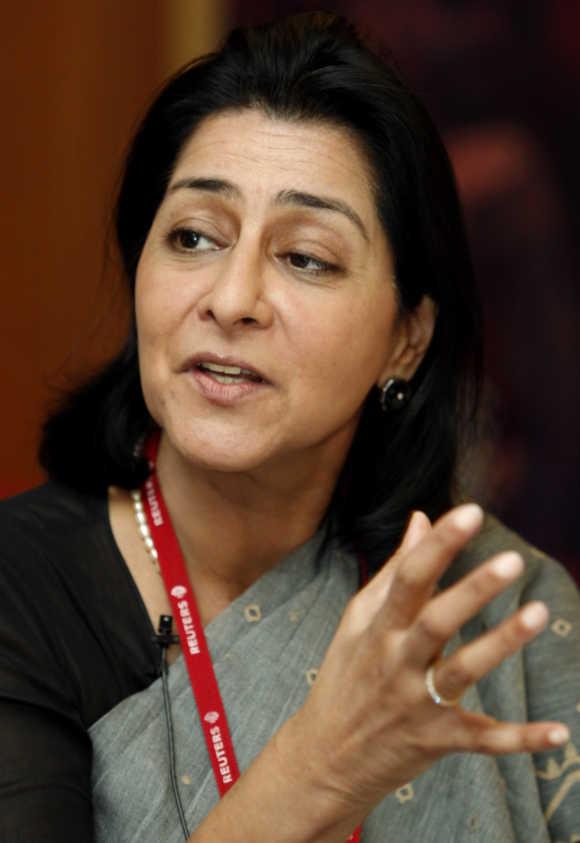 Indians want to have a little more clarity and certainty before they invest, says Naina Lal Kidwai, Executive Director, HSBC Limited and Country Head, HSBC India.
Cognizant TOPPLES Infy as No 2 IT firm in India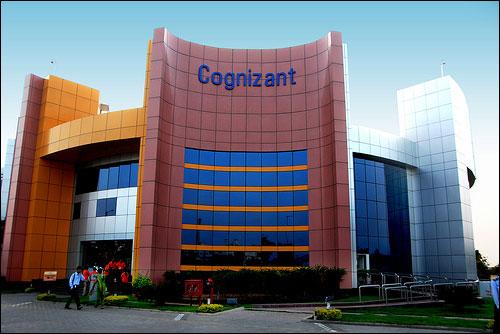 Last year in the same quarter, Cognizant had toppled Wipro as the third largest software exporter in India.
The 1.3-litre Multijet engine also powers these cars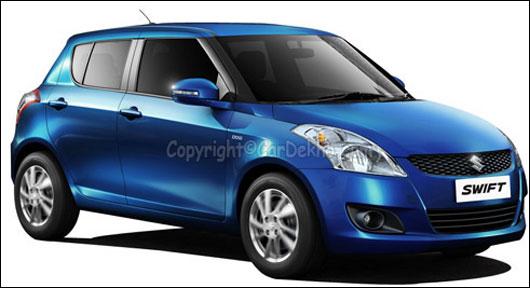 The 1248cc, in-line four-cylinder Multijet engine is Fiat's brainchild.
IMAGES: 15 mega-airport projects in the world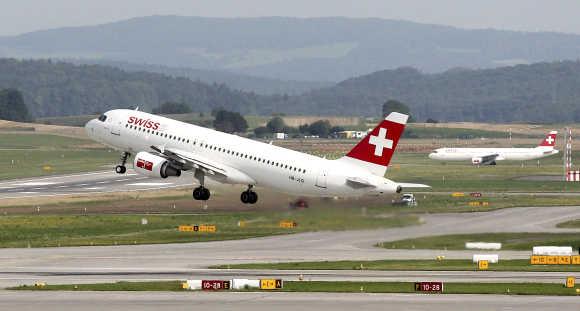 Some countries spend billions of dollars on mega airports.
IN PIX: Famous 10 logos and how much they cost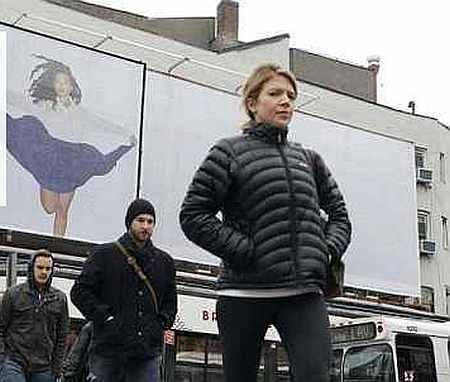 Companies pay close attention to their logos. After all it's the logo that gives the brand its identity. However, there is a big difference between the price and the value of a logo design.
August 06, 2012
New stores, malls hit retailers' sales in big cities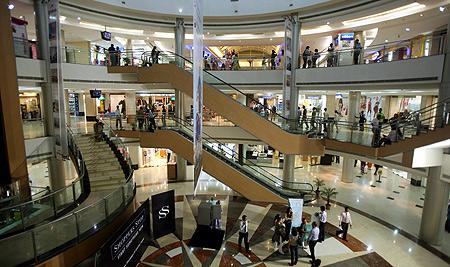 For instance, Shoppers Stop has seen a mere two per cent like-to-like growth in the southern region in the first quarter of 2012-13 (and 10 per cent in the western region, mostly Mumbai and Pune) due to the cannibalisation effect, said managing director Govind Shrikhande.
'Labour law reforms have lagged auto sector growth'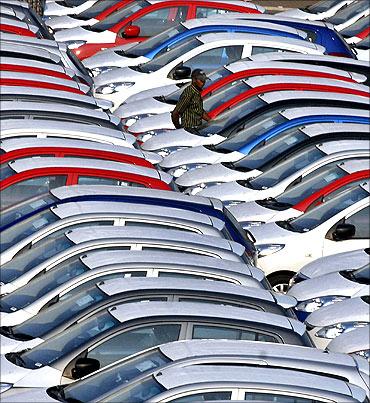 Tamil Nadu, claiming to be the Detroit of India, has labour unrest in the automobile industry, among others.
Drought: Food prices to hit record highs, grim outlook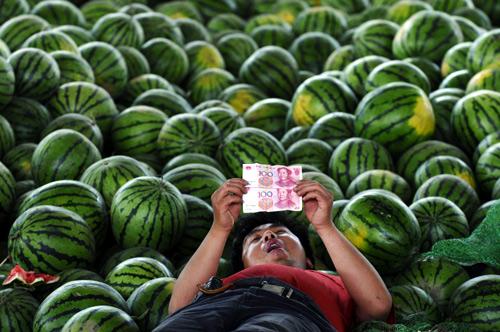 Food prices around the world are rising to historic highs following extreme weather conditions.Food prices around the world are rising to historic highs following extreme weather conditions.
Why the designers of the Olympic logo broke all rules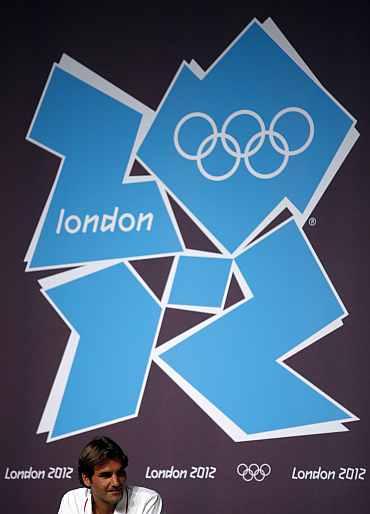 How the designers of the Olympic logo broke the rules to send out a message that the Games were no longer just for the elite.
COLUMN: Lessons from the Maruti violence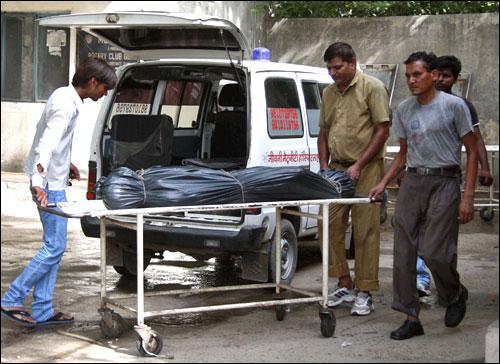 Under a new industrial relations deal, the worker's basic right to a living wage and decent working conditions, as well as the right of association and collective bargaining, must be respected and made effective.
DGCA's aim is not to kill an airline: Arun Mishra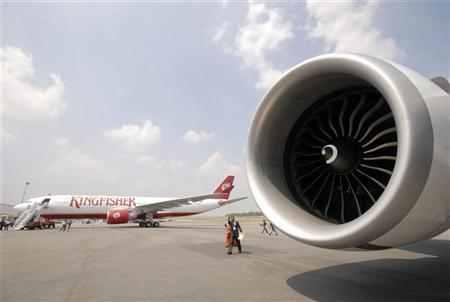 Arun Mishra takes over as Director General of Civil Aviation at a time when questions are being raised on its leniency with airlines. Being also grossly understaffed, it faces an International Civil Aviation Organisation safety audit this December. The new DG talks about these and other issues.
JLR shifts gear to take on German giants in India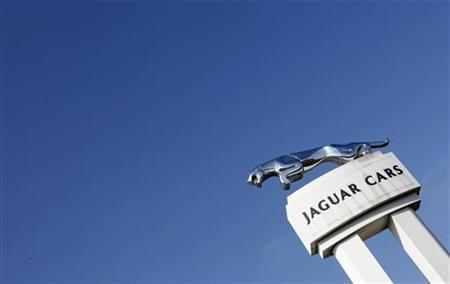 The race to become India's top luxury car company has heated up, with Tata Motors-owned Jaguar Land Rover (JLR) planning launches and local research and development (R&D) facilities to take on German rivals BMW, Audi and Mercedes.
8 sectors double shareholders' wealth in 4 years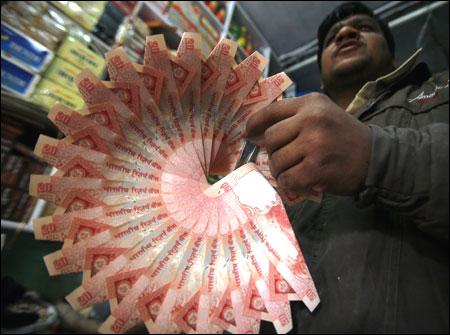 Robust growth in sales and profits has helped them grow the combined market cap by 92 per cent to Rs 17 lakh crore during FY08-12.
Falling rupee hurts India Inc in Q1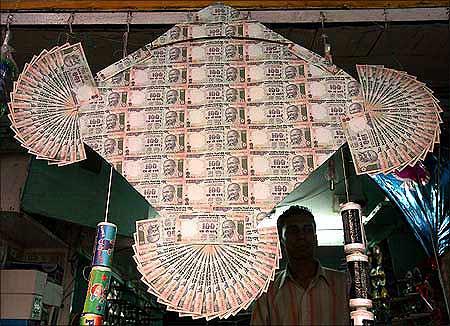 Mark-to-market losses, oil & gas companies drag profits; sales growth moderates
Microsoft's changing outlook on email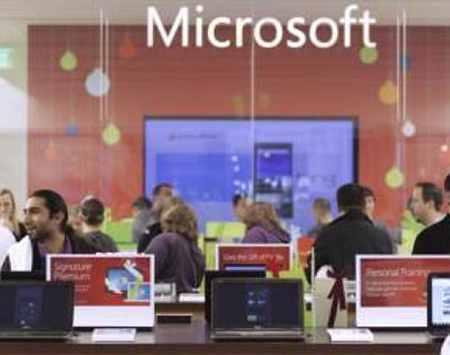 Just when we thought that web mail services were all about Google's Gmail and Yahoo, Microsoft redesigned its ageing Hotmail.com as Outlook.com, considered the biggest improvement in its email service in eight years.
42 million Indians watch videos online!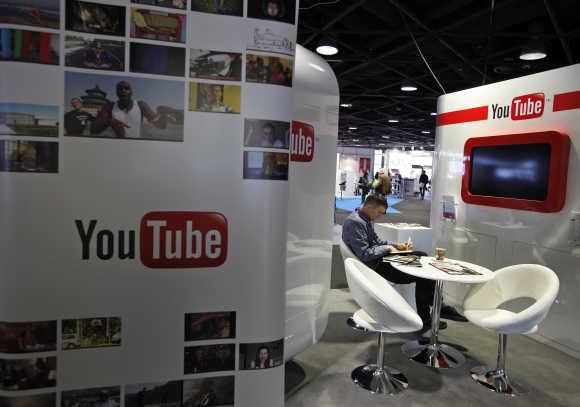 In future the line between the online video advertisement and the online video content is likely to blur.
Land talks on for 'smart cities' project in India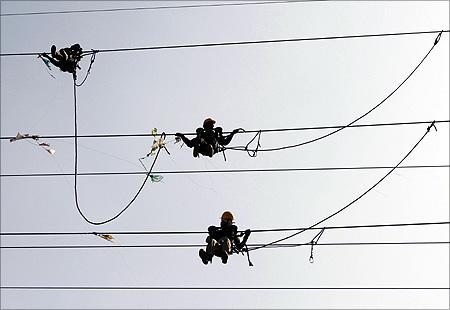 Maharashtra, Gujarat discussions progress faster than other 4 states in Delhi-Mumbai Industrial Corridor scheme
Less than 8% growth will hurt India badly: Economist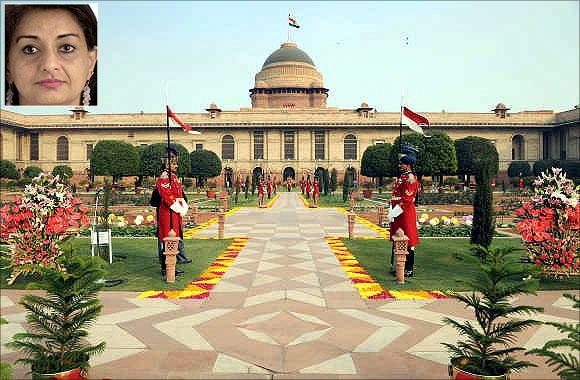 Potential growth in India is 8 to 8.5 per cent, says Kalpana Kochhar, World Bank's Chief Economist for South Asia.
How DROUGHT looms large over Indian economy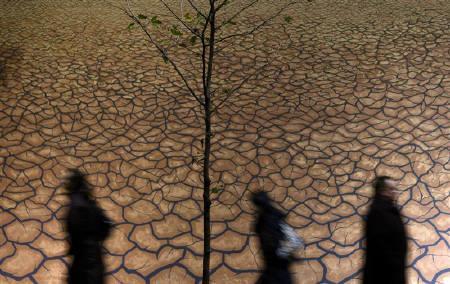 Drought looms as large this year as it did in 2009, even as attempts to play down its impact surface.
IMAGES: This hotel costs a whopping $50 million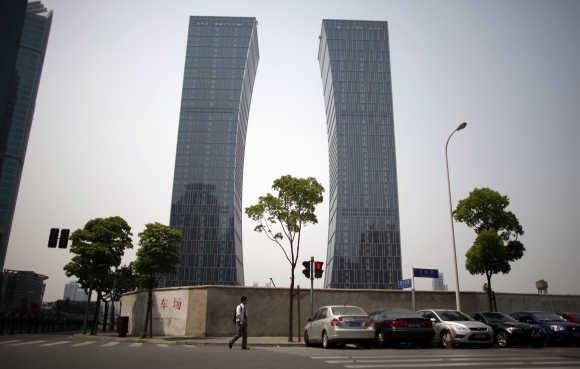 Chinese multi-millionaire has built a replica of the Paris landmark Chateau de Maisons-Laffitte in Beijing.
IMAGES of an amazing railway that completed 100 years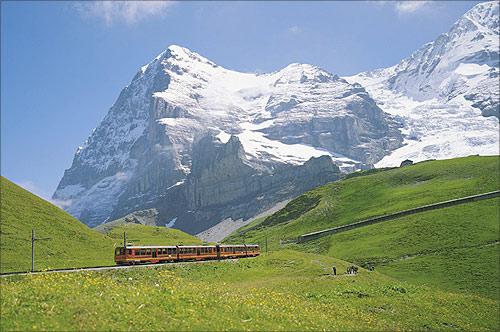 One of the world's most amazing railway projects, Jungfrau Railway has completed 100 years.
IN PIX: This is how wine is made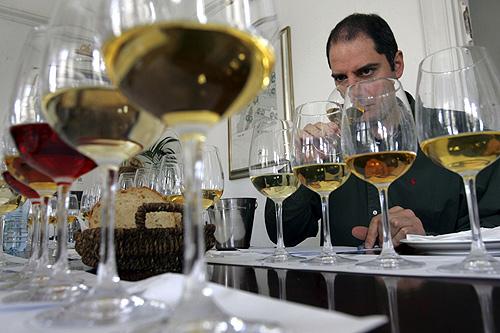 The science of wine and winemaking is known as oenology. A person who makes wine is traditionally called a winemaker or vintner.
IMAGES: The Rs 6.19 lakh new Premier Rio is here!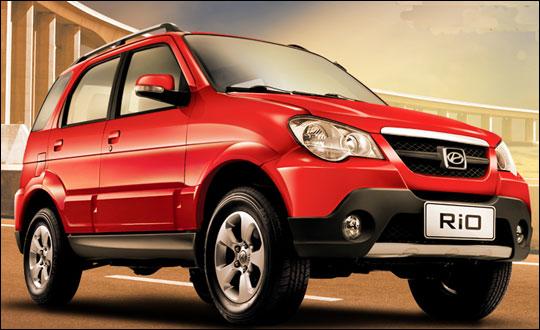 The model launched abides by the norms of Bharat Emission IV and is available in red, silver, black and white.
August 03, 2012
Floor price for spectrum auction fixed at Rs 14,000 cr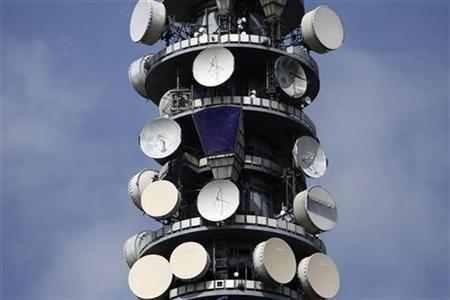 The Cabinet on Friday fixed a minimum or base price of Rs 14,000 crore for the Supreme Court mandated auction of telecom spectrum.
Karbonn to launch 'Smart Tab 1' tablet PC in August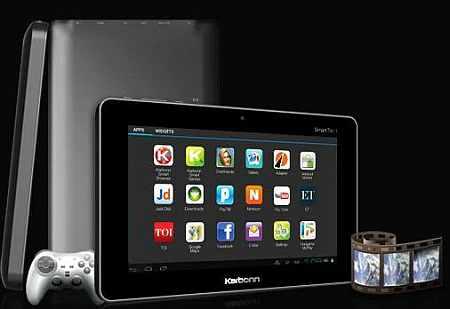 Karbonn Mobiles on Friday said it will launch world's first 'Smart Tab 1' tablet PC loaded with the latest version of Google's Android operating system in the country in August.
Maruti to scale up safety measures at Manesar plant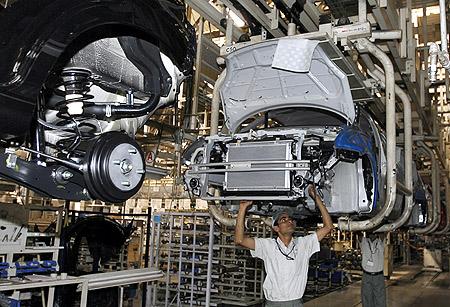 Hit by worst ever violence in its history, the country's largest car maker Maruti Suzuki on Friday said it is considering to deploy advanced safety measures forits employees at the Manesar plant.
Hike diesel price or face grid collapse: Montek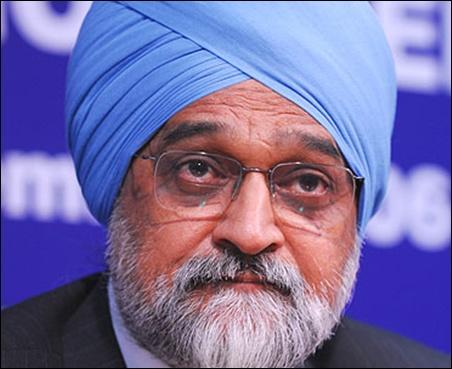 Raise diesel prices or else face a situation similar to the recent grid failure which led to complete blackout across 20 states for hours, Planning Commission Deputy Chairman Montek Singh Ahluwalia said on Friday.
Narayana Murthy hopeful of Infosys' Kolkata centre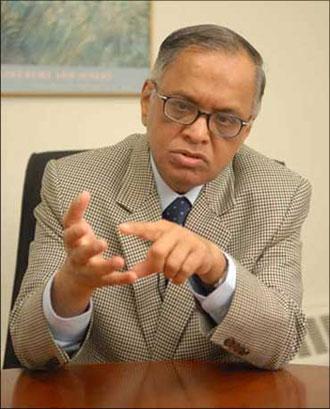 Founder of software giant Infosys, N R Narayana Murthy on Monday said he was positive that the company's first centre would come up in the metropolis."
Billboard players are putting up a brave face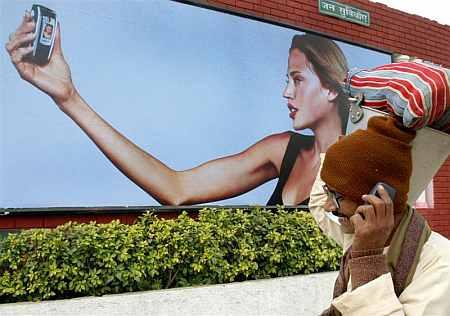 Travellers at the Mumbai airport were in for a surprise recently. They were greeted by Volkswagen's flagship product Beetle. Not the original one, but a car made from scrap, which was a "tailor-made" out of home (OOH) advertisement designed by DDB MudraMax.
The world's 15 most HARDWORKING nations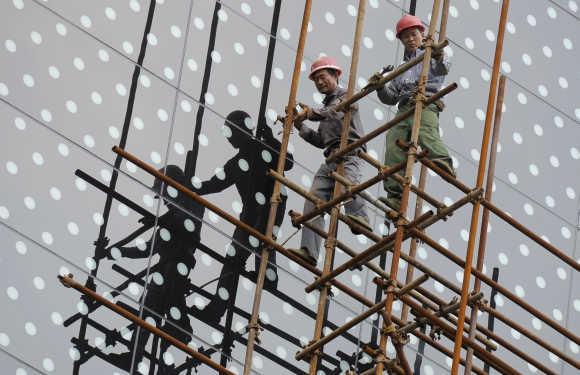 India has been ranked as one of the most hardworking nations in the world.
It's official, Met says rains to be deficient this year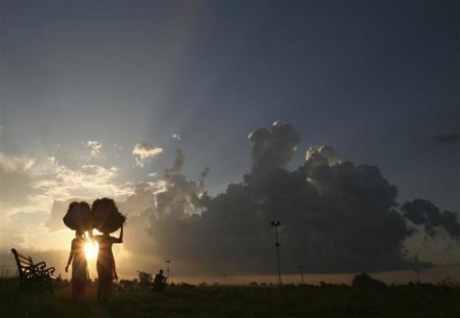 The India Meteorological Department (IMD), for the first time, officially hinted at a drought-like situation, saying the southwest monsoon over India in 2012 is likely to be deficient at below 90 per cent of the Long Period Average (LPA).
Should you switch your home loan to SBI?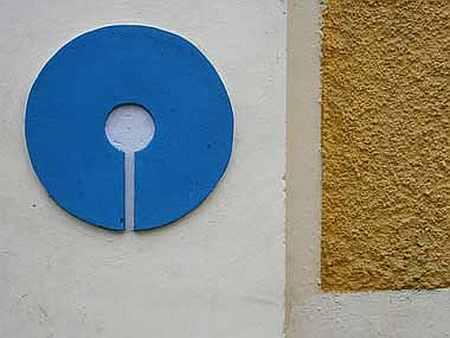 Wait for some days, as other lenders are likely to follow suit. You can also negotiate for a lower rate before deciding on a change of bankers.
Power companies lose Rs 550 crore in two days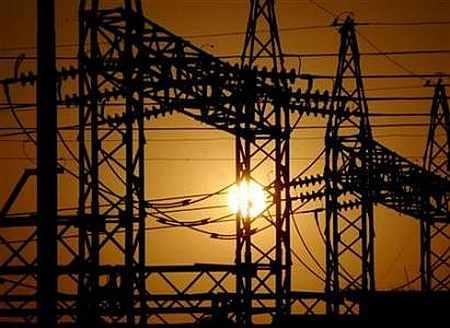 The massive electricity grid failure earlier this week, that left a majority of India in darkness, has impacted the volumes of power generation companies. The worst power black-out in the world hit their revenues by an estimated Rs 550 crore (Rs 5.5 billion) in two days.
Column: Maruti could have avoided glaring HR goof-ups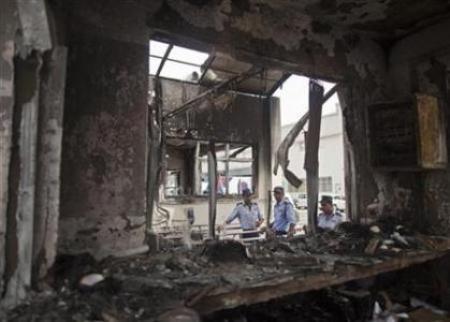 The latest round of violence in Manesar brings into sharp focus how Maruti could have done better in terms of industrial relations management.
IN PIX: What's so special about the Rolls-Royce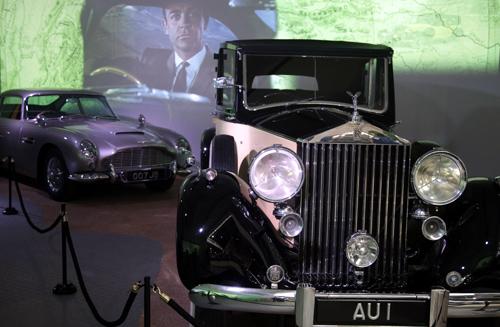 The Silver Ghost, launched in 1907, was a car of legendary smoothness that completed a 14,371 mile virtually non-stop run, creating 'the best car in the world' legend.
Meet the CEO who 'has not seen a slowdown'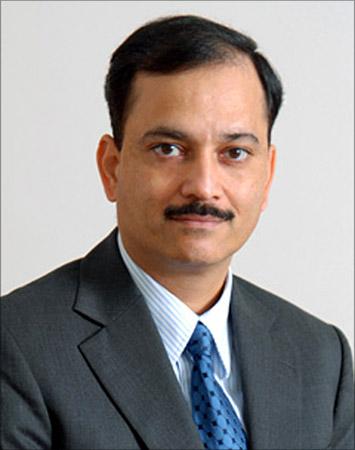 Having delivered the numbers, Nitin Paranjpe talks about his plans to make Hindustan Unilever future-proof.
IMAGES: 10 most stolen luxury cars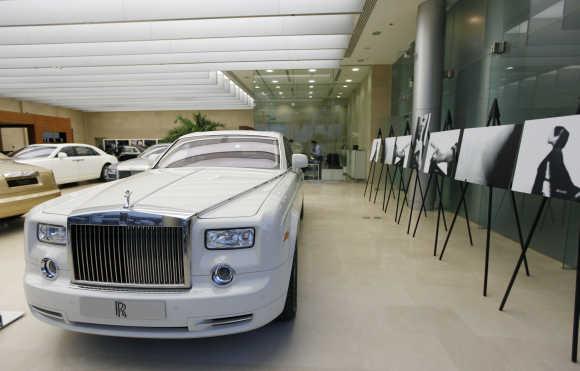 Thousands of cars are stolen every day around the world.
Sensex ends 26 points lower in volatile trade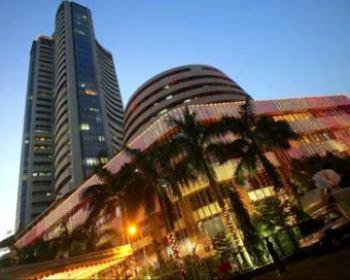 After dropping nearly 200 points, the Sensex on Friday staged a smart recovery tracking strong cues to close just 26 points lower as investors looked beyond thedeficient monsoon and ECB not announcing immediate steps to tackle Eurozone debt crisis.
Rupee recovers after breaching 56-level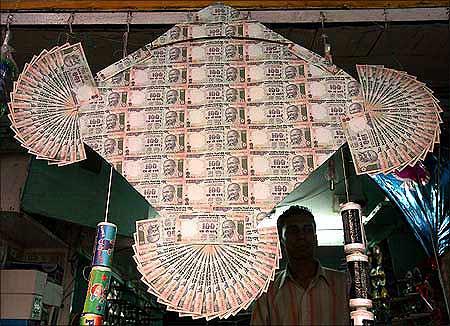 The rupee on Friday again breached the 56-mark by losing 31 paise to 56.15 against the US dollar in early trade to hit a fresh one-week low, due to strong demand for the American currency from banks and importers.
Focus on HR, not stocks, to maximise profits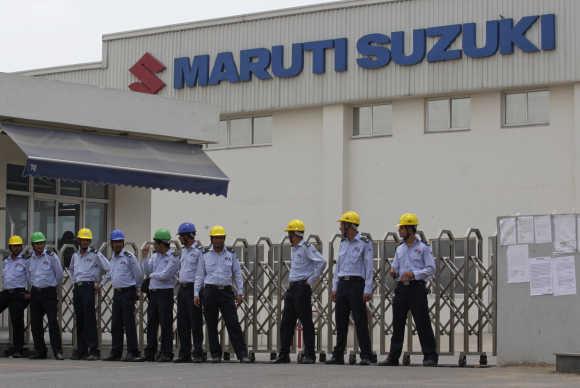 The perils of thinking of human resources as 'soft'.
Jet Airways charts new route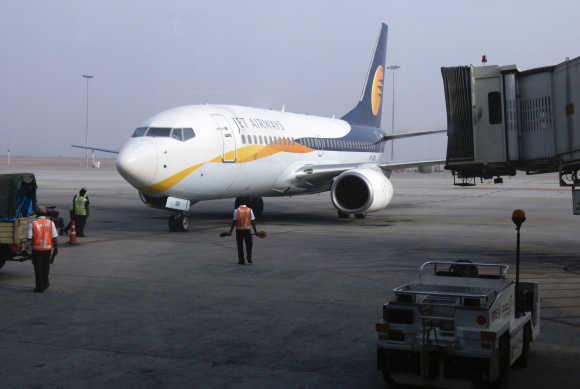 Jet Airways is venturing into the loyalty management business.
World's 10 most innovative urban transport projects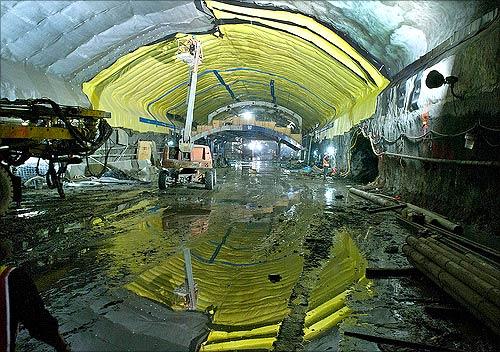 With world's population rising, it is imperative to have an efficient, cost effective and green form of urban transport.
Planning to buy'builder floors'? Read this....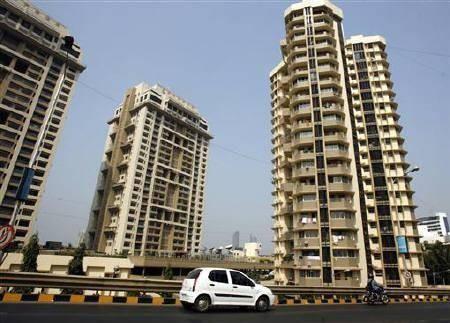 The builder floors can be developed either by established builder, individual land owners or as joint venture of both the parties.
Quiz: Which is the world's first airport?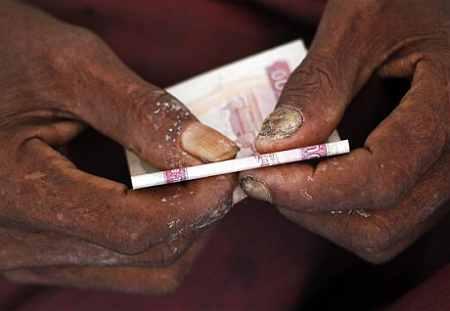 The phrase for this month is Who made it 'first' to the finish line? Keeping in line with this spirit, we bring you a few world's first. Take this quiz to find out how much you know about them.
IMAGES: 30 busiest subways in the world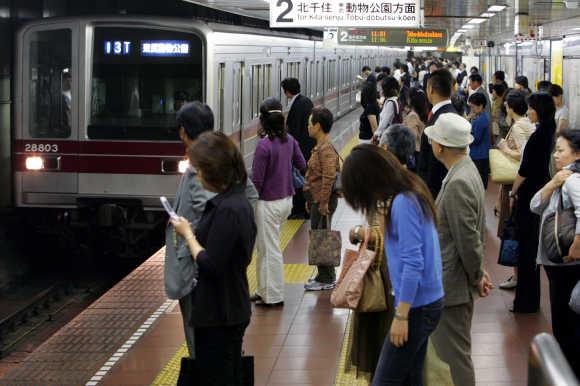 There are 160 metro systems in the world.
August 02, 2012
Employees spend a quarter of their day checking emails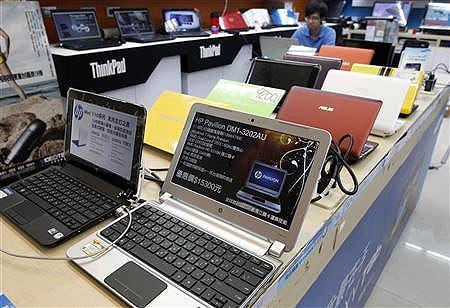 Working individuals spend two-and-a-half hours on an average writing emails every day, a new study has found, suggesting changes in the way people use computers that could make them 25 per cent more productive.
The world's 10 most VALUABLE banks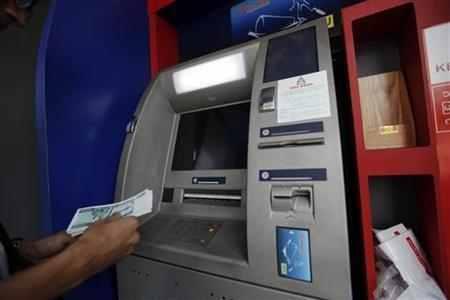 In the current economic scenario, most banks around the world have experienced some jitters and felt the jolt. However, some banks have managed to steer away from the storm and stay resistant to the troubles whirling around the sector.
IMAGES: World's top 20 global outsourcing companies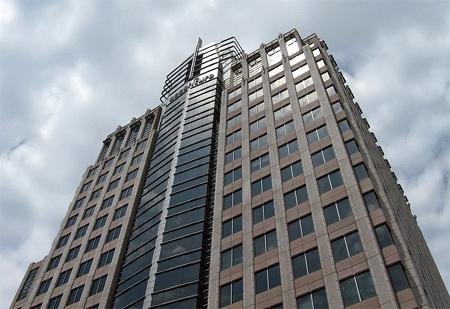 Average revenue for 2012 Global Outsourcing 100 providers was $1.6 billion, with a growth rate of 6 percent versus 13 percent in 2008.
Building an IT portfolio? Look at mid-cap stocks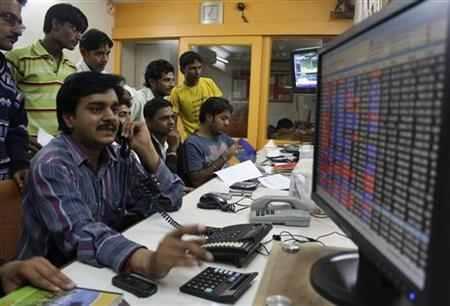 The quarterly results of India's big four IT (information technology) players (HCL, TCS, Infosys and Wipro) have left investors confused, with no clarity on the sector's outlook.
India has the world's best, largest power grid: Moily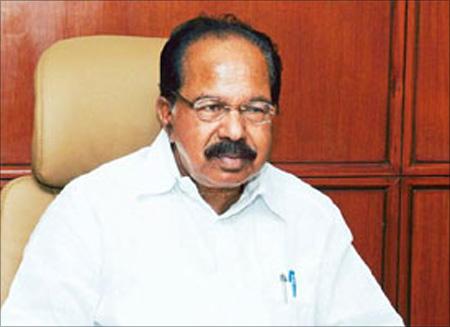 Power is a very crucial sector, as it fuels growth; one per cent increase in power generation leads to one per cent increase in gross domestic product, says Veerappa Moily.
Are India, US on the brink of trade war?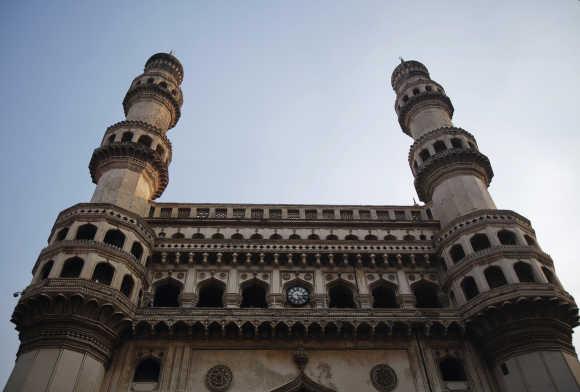 Political rhetoric ahead of Presidential elections in US is denting trade ties.
Rupee down 25 paise vs dollar in early trade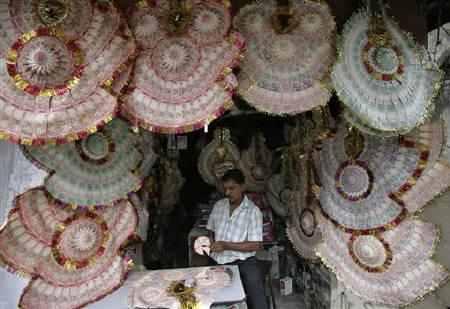 The rupee on Thursday lost 25 paise to 55.72 against the US dollar in early trade at the InterbankForeign Exchange market as the American currency gained strength against other currencies overseas.
Sensex ends 4-day upmove, falls 33 pts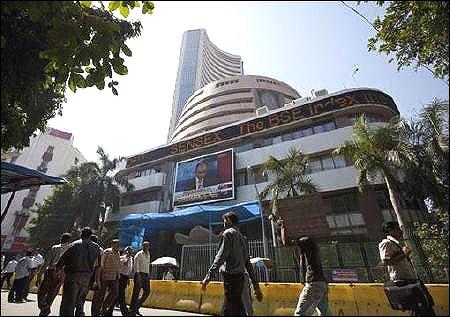 Snapping a four-day gaining streak, the BSE benchmark Sensex on Thursday fell over 57 points in early trade due to profit-booking after recent gains amid a mixed trend in other Asian markets.
Good news! SBI slashes home, auto loan rates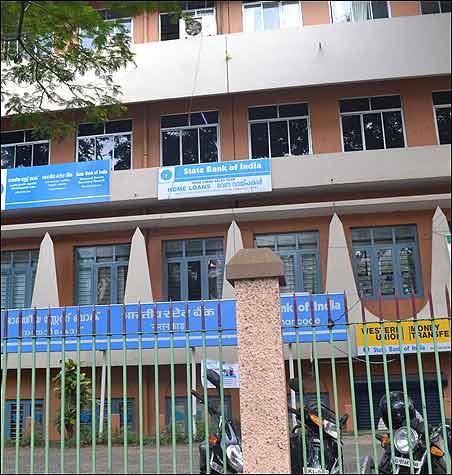 On the day P Chidambaram took charge as the Union finance minister, the country's largest lender, State Bank of India (SBI), brought interest rate relief to its new home and automobile loan customers.
Why filing tax returns is necessary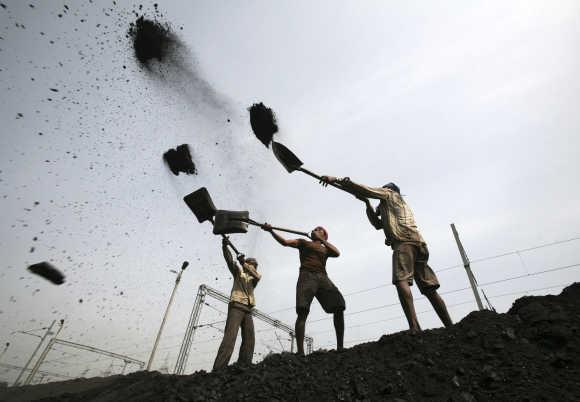 Tax must be paid by the assessee failure of which will invite interest and penalties.
IMAGES: India among biggest nuclear-power generators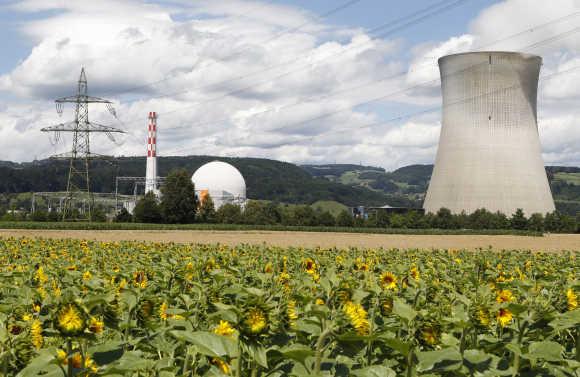 There is no shortage of uranium on the planet.
As jobs vanish, it's a NIGHTMARE for the unemployed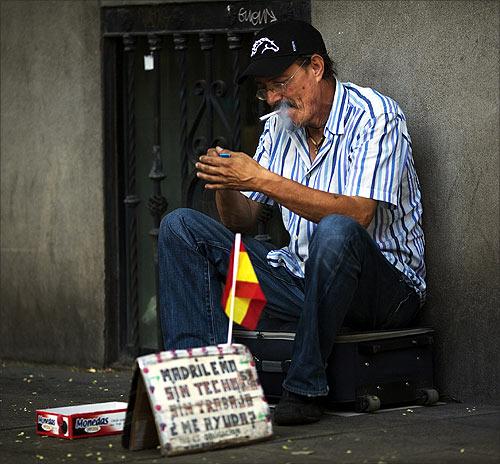 The unemployment rate in the euro zone has hit the highest since 1995 with the economic crisis forcing many companies to slash jobs.
August 01, 2012
Diesel, LPG, kerosene prices may be hiked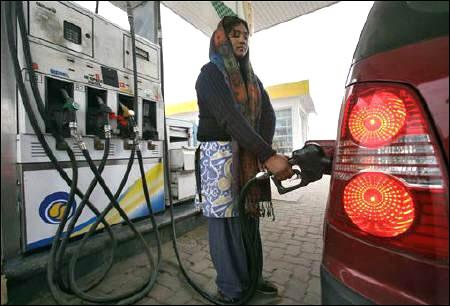 With a high-powered ministerial panel on fuel pricing being scrapped, a cabinet committee may consider raising the prices of diesel, LPG and kerosene, Oil Minister S Jaipal Reddy indicated on Wednesday but refused to say when the issue would be taken up.
BAD NEWS! Hiring goes downhill across all sectors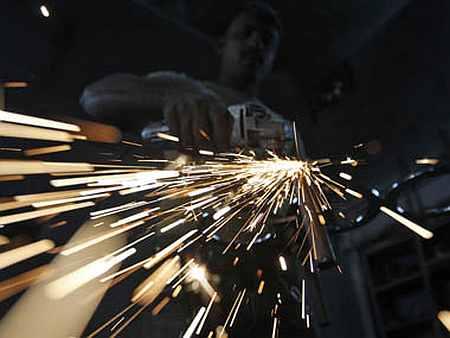 The survey by leading job portal Naukri.com has revealed a dip in hiring sentiment across sectors, with only 62 per cent of recruiters saying that new jobs will be created in the second half of 2012, as compared to 80 per cent a year ago.
Auto companies see mixed results in July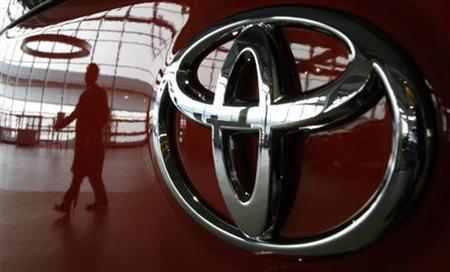 Most auto companies posted positive reults, while others saw a dip due to high interest rates, high fuel prices and other factors.
SHOCKING!10% of rural India lives on less than Rs 17 a day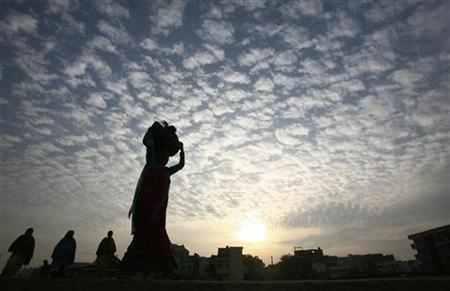 According to a government survey released for 2011-12 on household consumer expenditure, "The poorest 10 per cent of India's rural population had an average monthly per capita expenditure of Rs 503.49 per month."
China's millionaire number crosses million mark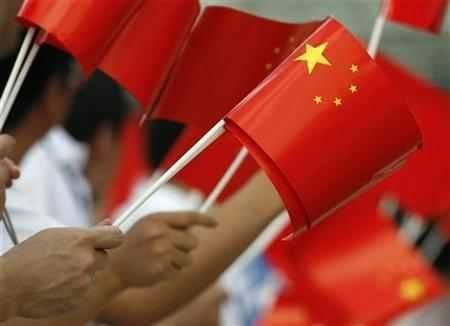 The number of millionaires in China crossed a million mark for the first in the Communist nation, putting it in the elite club of the wealthy nations like US and Japan.
Sahara eyes French palaces, Marriott's UK portfolio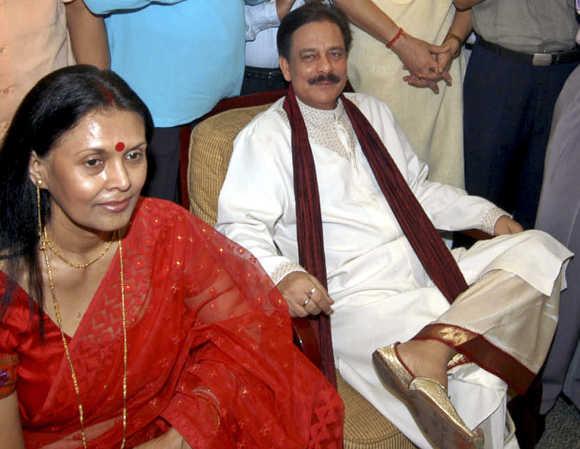 Two deals are all it took the Sahara Group to let the global hospitality industry know it meant business.
Column: RBI's balance of growth and inflation may be wrong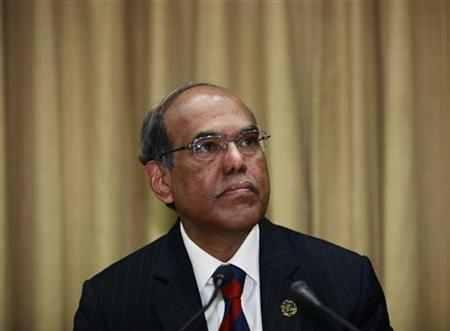 The Reserve Bank of India, in its first-quarter review of monetary policy, kept the benchmark policy rate constant at 8 per cent.
Why clinical trials have gone haywire in India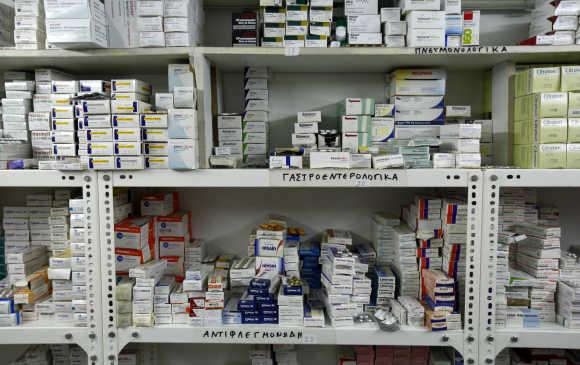 There is no independent audit to investigate the cause of death and the regulator simply takes the word of the investigator.
Why Serious Fraud Investigation Office is back in news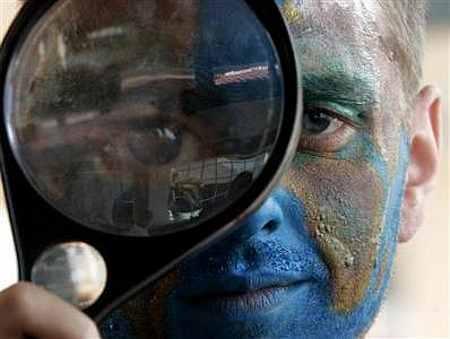 Known best for its probe into the Satyam scam in 2009-10, SFIO is again making headlines, thanks to various high-profile cases of alleged frauds being referred to it in the last few months.
IMAGES: How the stunning BMW Welt was built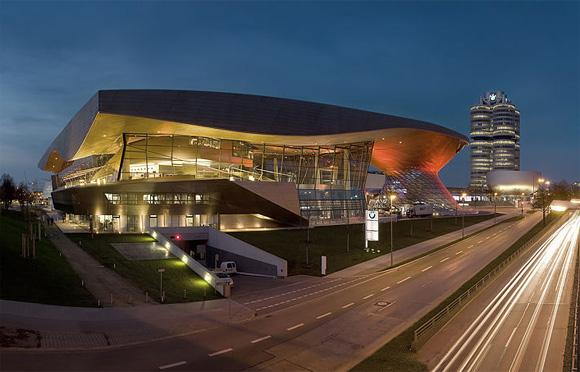 The BMW Welt is an architectural marvel blending technology, design, innovation and style.
Slowdown will impact asset quality: Subir Gokarn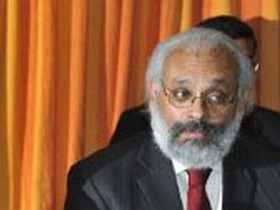 Subir Gokarn says credit-deposit growth mismatch for a longer period could put pressure on liquidity.
Should you BUY the new Mahindra Verito? Find out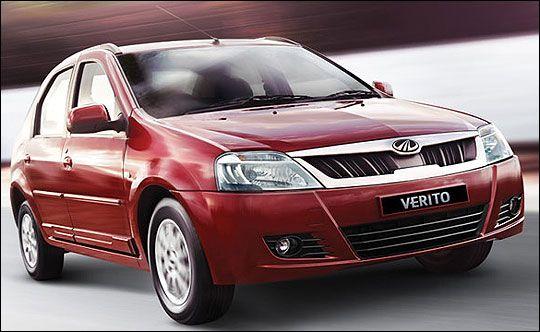 The new Mahindra Verito will face stiff competition from Maruti Swift Dzire and Toyota Etios.
How to cut corners on purchase of property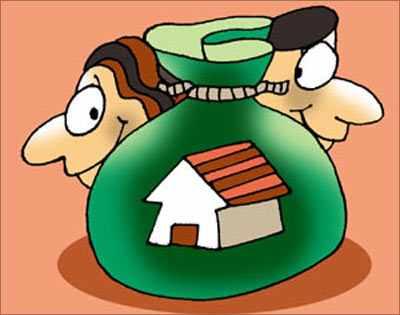 Buying a house is a big investment for most people and the financial burden can be huge. However, some states provide relief in the form of lower stamp duty rates for women buyers. These include Delhi, UP, Haryana, Madhya Pradesh and Punjab.
Dreamliner for AI suffers engine mishap; probe on in US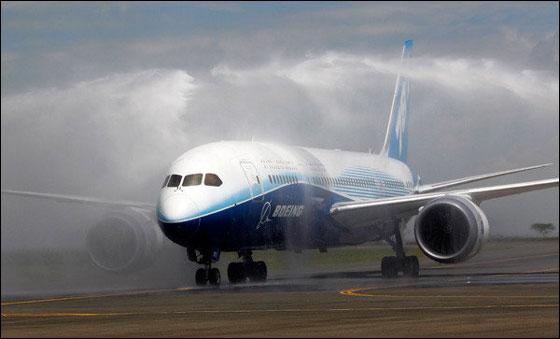 This is only the second aircraft to be built at the airframer's Charleston, South Carolina, facility.
Can Chidambaram REVIVE the Indian economy?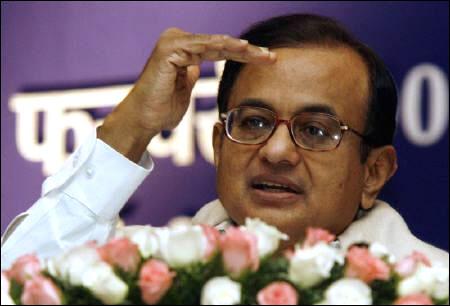 He is an architect of economic reforms and a part of Manmohan Singh's dream team.
Toyota Etios Liva TRD Sportivo in India now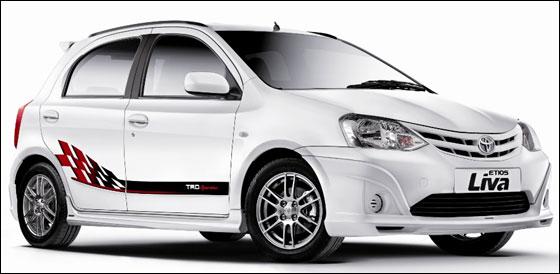 This Sporty initiative by Japanese carmaker will definitely steal the hearts of numerous 'racing' enthusiasts across the country.
IMAGES: 15 companies that have ZERO debt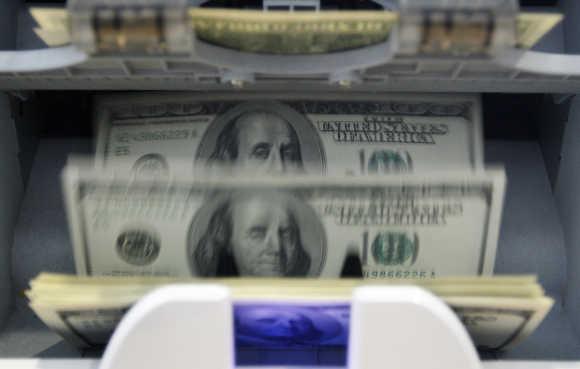 There are some companies that have no debt at all.
Missed the deadline for filing tax returns? Don't panic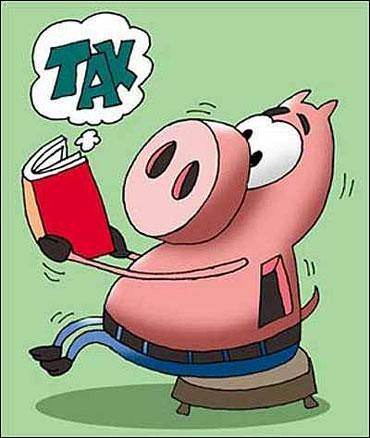 There are ways to salvage the situation by filing belated returns under various clauses.
Metro rail costlier than space travel: Chinese planners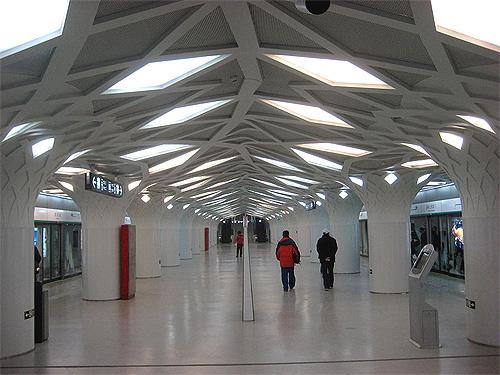 As more cities across world opt for metro rail making it the mainstay of urban transportation,Chinese planners have warned that their construction and maintenance turned out to be costlier than space travel, with networks in Beijing and Shanghai running in big losses.
Archives
July 2012
|
June 2012
|
May 2012
|
April 2012
|
March 2012
|
January - February 2012
|
August - December 2011
|
July 2011
|
June 2011
|
May 2011
|
April 2011
|
March 2011
|
February 2011
|
January 2011
|
December 2010
|
November 2010
|
October 2010
|
September 2010
|
August 2010
|
July 2010
|
June 2010
|
May 2010
|
April 2010
|
March 2010
|
February 2010