April 30, 2012
TCS becomes India's 2nd most valued company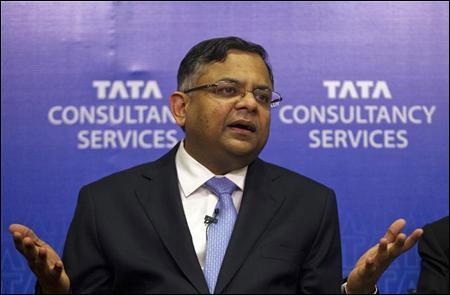 The market capitalisation of a listed company corresponds to the cumulative market price of all its shares.
PHOTOS: Two Indians among richest Britons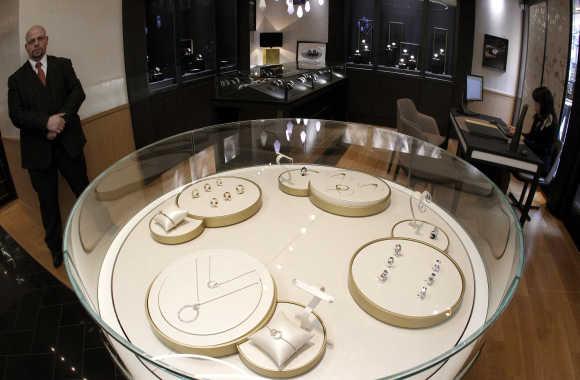 It's no secret that Indians the world over are making their mark in various fields.
240 million Indians suffer from poor quality of life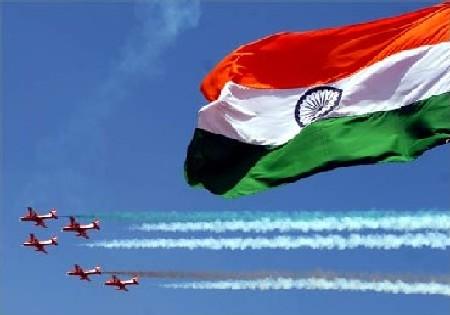 The gap between the haves and have-nots may actually be widening, the survey said, releasing the results of its recent opinion poll in which nearly three-fourths or 73 per cent of the respondents perceived corruption as being widespread in the government.
How Chidambaram plans to tackle cyber crime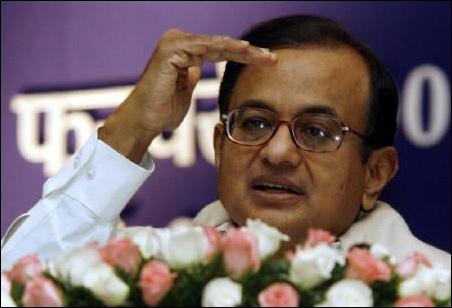 Chidambaram said dimensions of security problem increased manifold in the online space and 'we have to build lawful interception capabilities'.
Advani's take on India's weaknesses and difficulties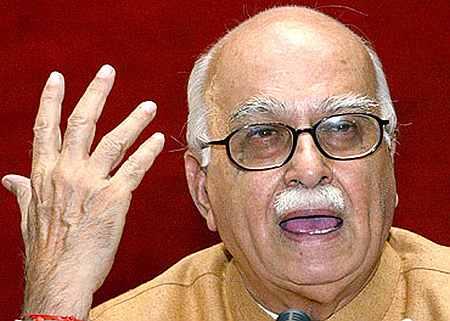 Bhartiya Janata Party patriarch Lal Krishna Advani has picked up for his blog this week a new book by the US-based Morgan Stanley executive Ruchir Sharma that identifies "graft driven inflation" and "crony capitalism" among the weaknesses and difficulties that can be a damper for India's high expectations.
PHOTOS: World's 20 youngest billionaires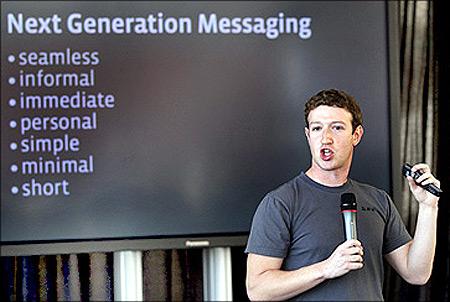 Mark Elliot Zuckerberg is known for co-founding the social networking site Facebook.
Spectrum shifting means Rs 10,000-cr burden: Vodafone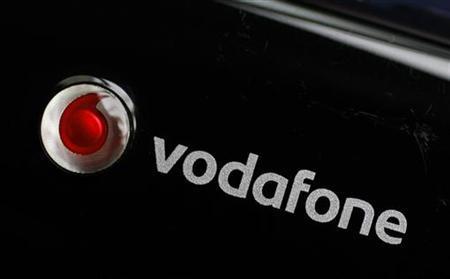 The government has in-principle approved refarming (shifting) of spectrum and was waiting for Telecom Regulatory Authority of India's recommendations in this regard to start the process and formalise it as part of the new telecom policy.
COLUMN: Mirage of local empowerment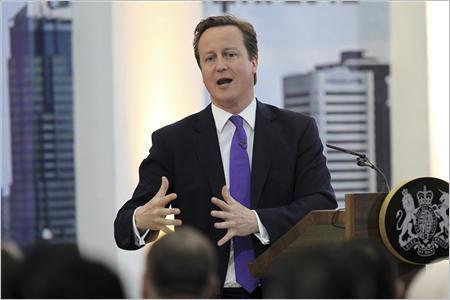 Poverty, unemployment and inequality are not problems that communities can solve on their own.
Where is the Indian economy heading? Ganesha speaks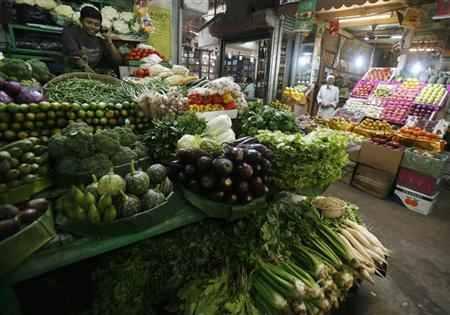 Ganesha analyses the chart of Taurus rising Ascendant with Krutika Constellation. Rahu is in conjunct with the degrees of Ascendant. Mars is posited in second house whereas Jupiter is in Sixth house. Ganesha observes a stellium of six planets in third house.
Mamata's makeover plans for Bengal transport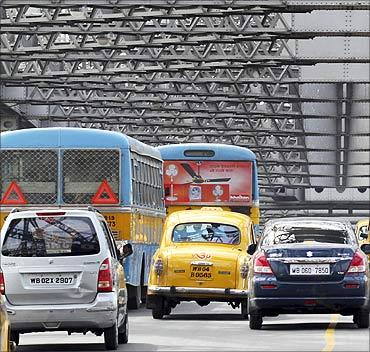 To put in place an effective and economically vibrant transport system by this September, the West Bengal government is contemplating voluntary retirement scheme to shed out willing and physically unfit employees.
Whatever may happen in politics, India will grow: Mittal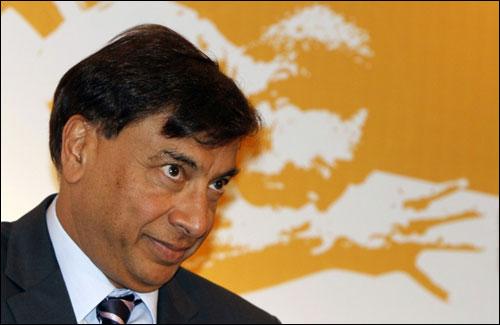 The second richest Indian said he felt bad about the delays his projects faced in India.
SPECIAL: The curious case of rising prices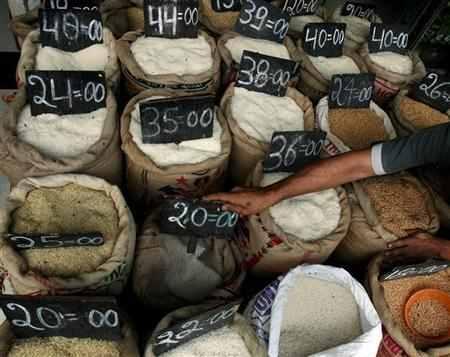 Our economic climate since the spring of 2007, when foodgrain prices started their journey northwards, has created an imbalance in market power between buyers and sellers, to the great disadvantage of the former.
The STUNNING i-Gen i20: On the fast lane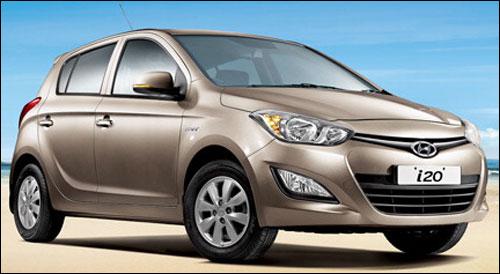 The new line-up will be supported by a 360-degree marketing campaign touting 'I live the uber life'.
Why Met dept's monsoon forecast goes haywire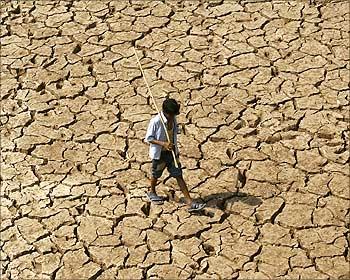 The IMD projects total rainfall in the June-September monsoon season as being 99 per cent of the long-period average.
PHOTOS: Cars world's richest people drive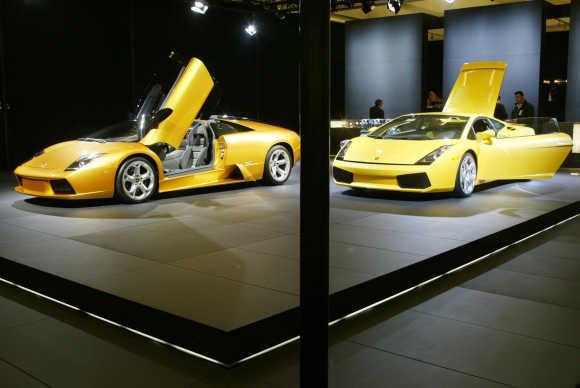 Many ultra-rich people drive small and inexpensive cars.
Parting shots: The hostile exit letter as an art form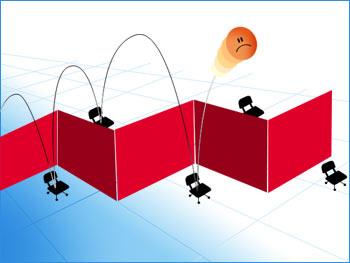 Every parting shot needs a 'so what?' Once the author has seized the attention of a reader with grief and loathing, one can press for action: change the direction of the enterprise.
EGoM given sweeping powers on 2G auction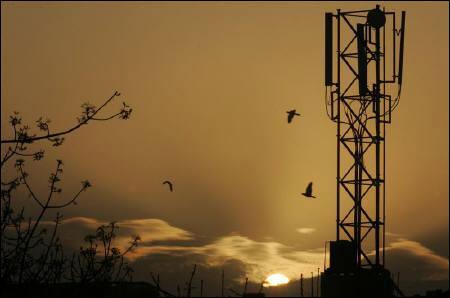 PMO to have direct say in decision-making through MoS Narayanasamy.
Maruti Suzuki to effect cost cuts to boost margins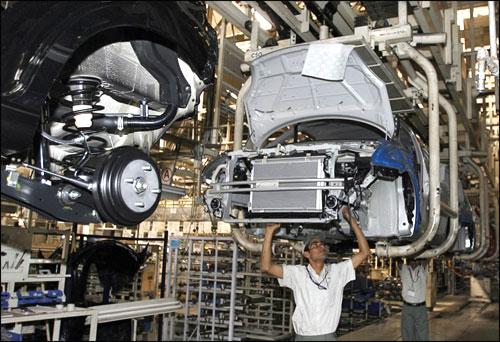 As part of this cost-cutting exercise, the company has initiated measures to step up localisation levels and to pare the number of tier-I suppliers over the next two-three years.
M-cap of top 7 firms dips Rs 28,760 cr, SBI biggest loser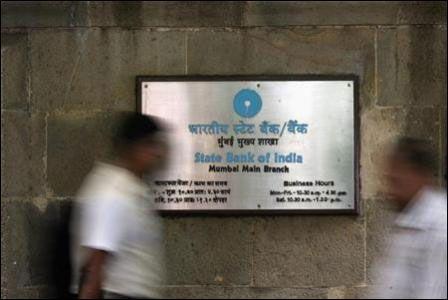 Coal India's value dropped Rs 7,200 crore to Rs 2,21,799 crore, becoming the second biggest loser in the list
Why you must be wary of PSU stocks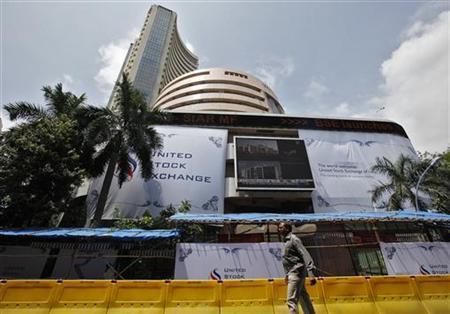 The entire basket is likely to suffer for sometime and offer lucrative short positions.
April 28, 2012
We are very POSITIVE on India: Piaggio chairman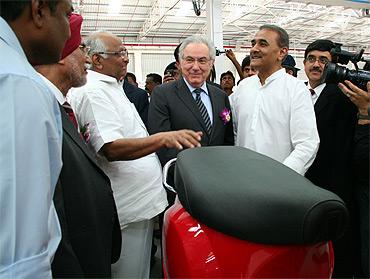 The economic squeeze may be getting tighter in the euro zone -- and more so in Italy apart from Greece and Spain -- with every passing day. But that has in no way deterred group Chairman and CEO of Piaggio & C. S.p.A Roberto Colaninno or affected his investment plans for India.
April 27, 2012
Vested interests sucked life out of Air India: Par panel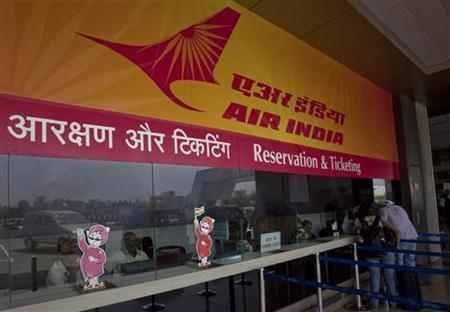 Two parliamentary panels have castigated the government over the precarious health of Air India, with one of them saying "unscrupulous and vested interests" had worked overtime to "suck the life out" of the national carrier.
DLF unlikely to continue with IPL title sponsorship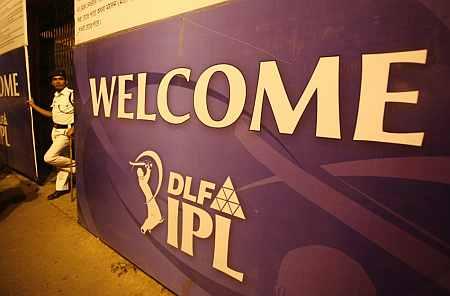 With the slump in real estate market and television ratings, DLF, the country's largest real estate developer, is unlikely to continue with the title sponsorship of the Indian Premier League, according to sources close to the development.
Lufthansa introduces its Boeing 747-8 in India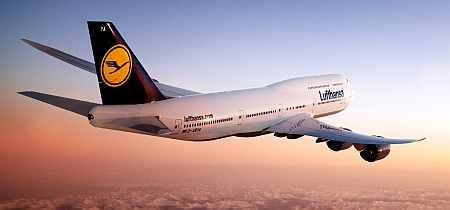 India is the first Asian country where Lufthansa will deploy its latest fleet member the B747-800.
How Wipro is gaining from a revamp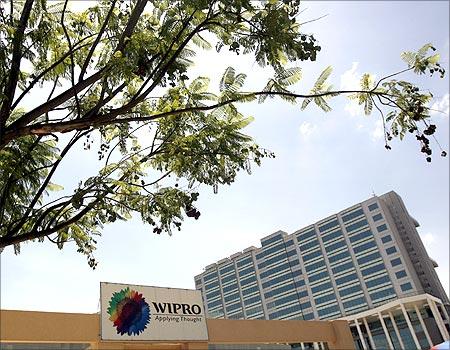 This is evident in the firm's client addition and mining abilities, and also in its ability to stabilise employee attrition.
IMAGES: Ford EcoSport set to hit Indian roads soon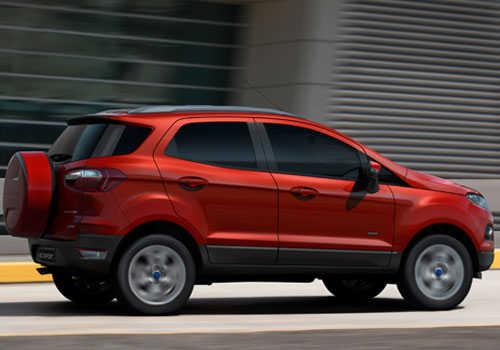 These days the talk of the globe is Ford EcoSport.
Will do everything to bail out Bengal: PM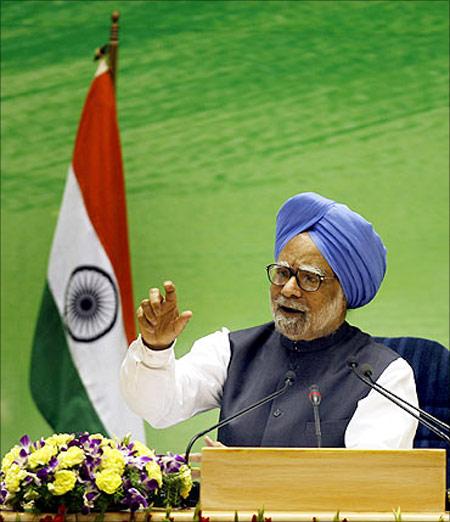 A day after they placed their demands before Finance Minister Pranab Mukherjee, including restructuring of the 'massive debt burden' faced by the state, a delegation of Trinamool MPs met the Prime Minister to raise the issue.
First Look: Mumbai-Ahmedabad AC double-decker train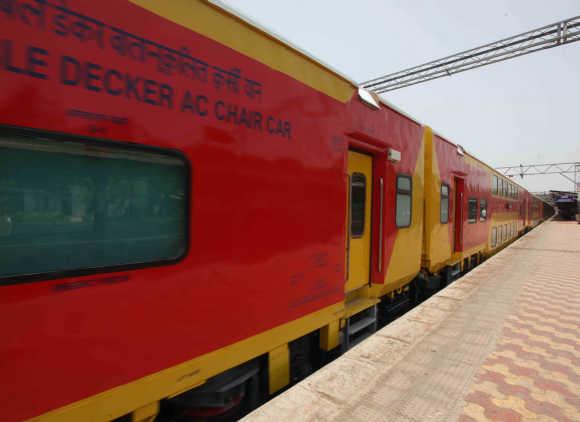 Commuters will soon enjoy the experience of travelling by a double-decker airconditioned train between Mumbai and Ahmedabad.
PHOTOS: The quest for gold in Mongolia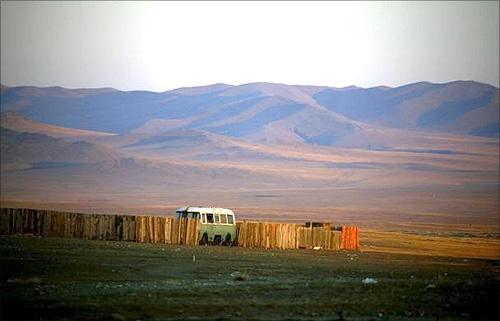 Mongolia remains the least densely populated country on the planet at 1.7 persons per square kilometres.
Reforms were easier to do in 1989: Commerce Secretary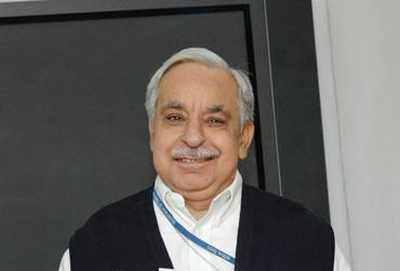 India's merchandise exports crossed the government's target of $300 billion in the last fiscal and reached $303.7 billion. But according to Commerce Secretary Rahul Khullar, the present fiscal is going to be tougher.
India-Pakistan trade ties leapfrog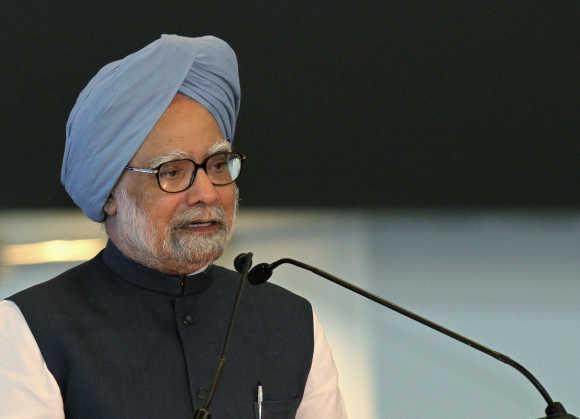 Saturday would mark the completion of a year of history being made in India-Pakistan trade relations.
IMAGES: Hottest real estate markets in the world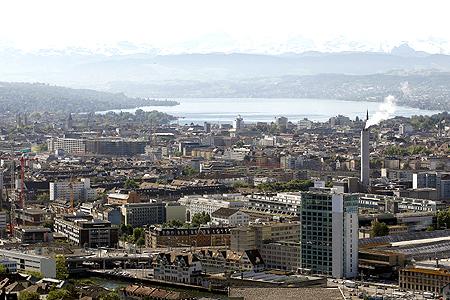 It is expected that the global real estate market will see some major improvements in the latter half of the year.
Kaushik Basu: Right man, wrong job?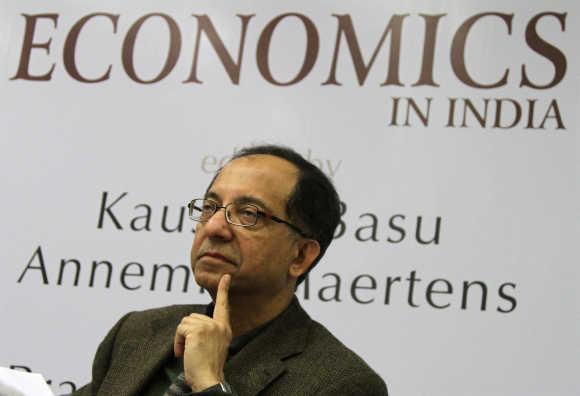 Kaushik Basu became a headline hogger recently, but for what he says are all the wrong reasons.
Why Indian Railways' finances are in a mess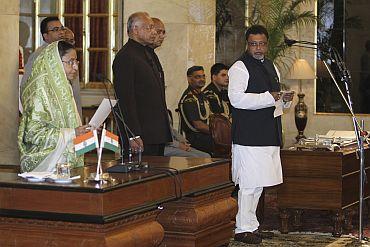 Seeking more funds, Railway Minister Mukul Roy requested Prime Minister Manmohan Singh and Finance Minister Pranab Mukherjee to provide additional allocation to meet the rising demands of the Railways to achieve efficiency and provide more safety.
15 most desired destinations for emigrants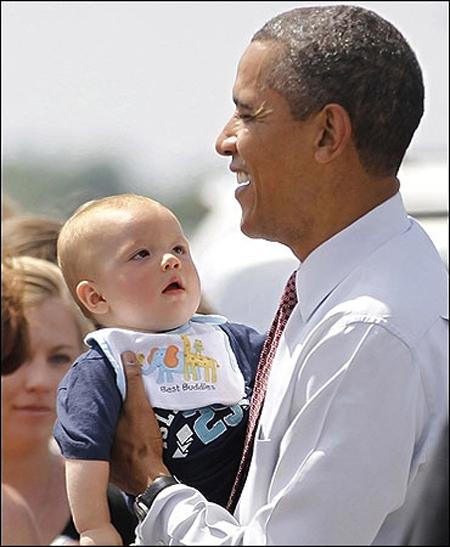 million Chinese and 10 million Indians are eager to move to America permanently.
PHOTOS: Lamborghini CEO on a speed mission in India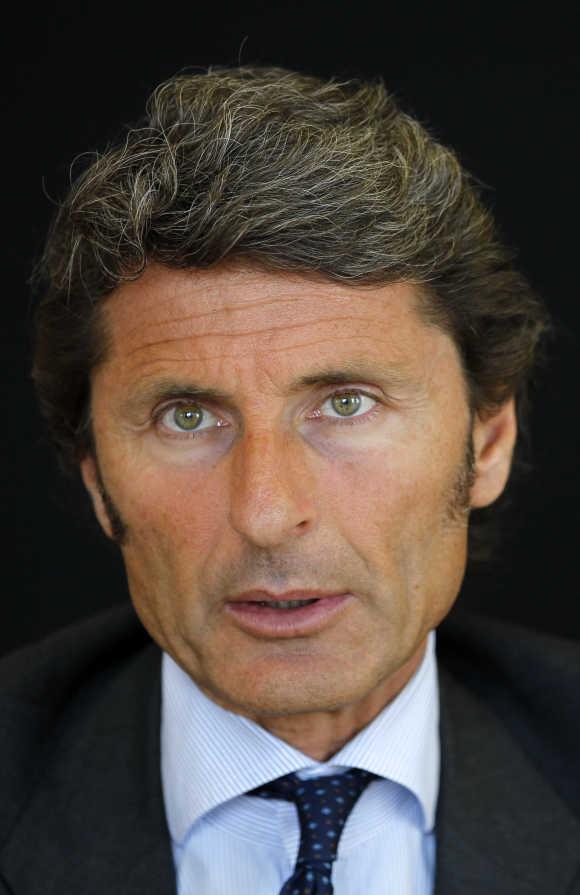 The German-born, Italy-raised paratrooper-turned-automobile poster boy embodies Lamborghini's raging bull image.
Why RBI thinks India's financial system is strong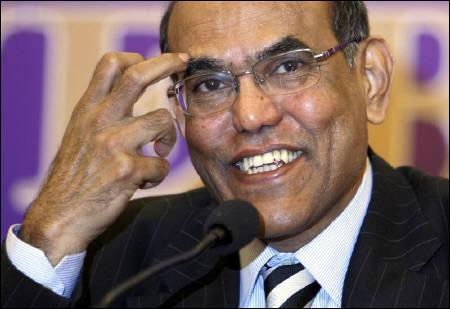 RBI Deputy Governor K C Chakrabarty said the central bank will come out in June with its next financial stability report, which showcases the country's financial strength, and
PHOTOS: Longest train journeys in the world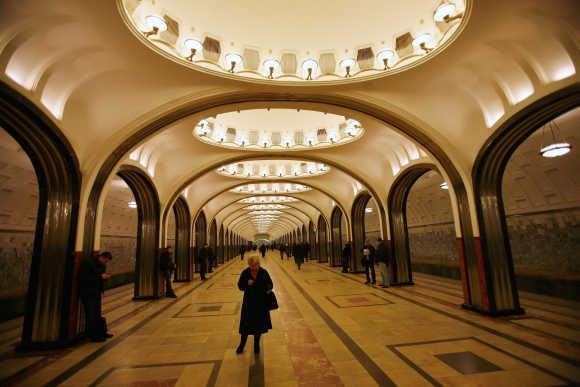 Train journeys are almost always a memorable experience.
April 26, 2012
Will S&P's outlook downgrade spur reforms?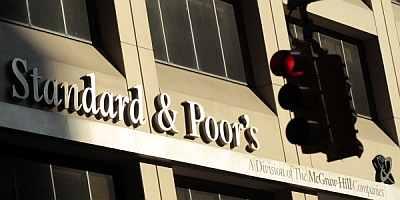 The announcement by Standard & Poor's (S&P) on Wednesday to cut its outlook for India from stable to negative should cause no surprise, even though it comes barely five days after a similar exercise by Moody's, which had retained its outlook on India as stable.
Black money: 8 overseas I-T units to open soon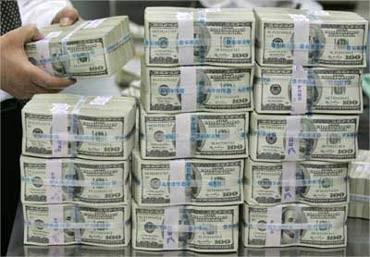 The Income Tax officials, having a tenure of three years, will function from the Indian Missions in Washington DC (the US), London (the UK), Berlin (Germany), Paris (France), The Hague (Netherlands), Abu Dhabi (the UAE), Cyprus (Nicosia) and Japan (Tokyo).
Will Tata Motors' outperformance sustain?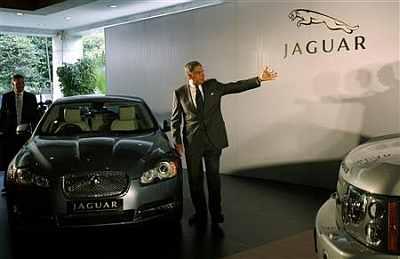 Tata Motors has seen strong upgrades in volume, top line and profit estimates, after reporting an unexpectedly superlative quarterly global volume performance for Jaguar Land Rover (JLR). It was led by strong demand for the Evoque SUV from the Land Rover stable.
How they make gold out of dust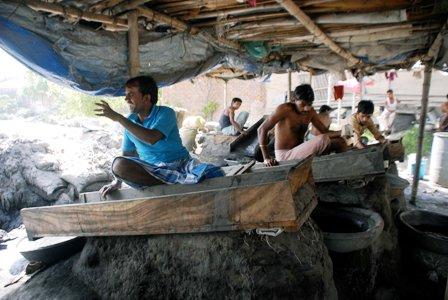 About 5,000-6,000 people are dealing in gold dust in West Bengal for months along the Ganges in and around Shibpur area of Howrah district without any licence whatsoever.
Now, get your insurance policy online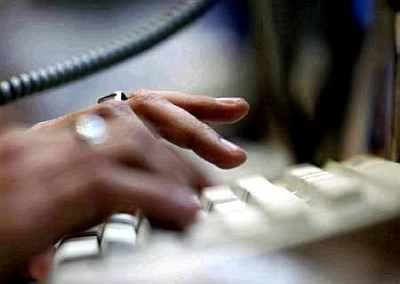 A month down the line, you may be holding insurance policies in electronic form. According to sector experts, the regulator is in the last lap of checking repositories' preparedness and infrastructure, and is likely to allot licences by May-end or early June.
SHOCKING: 345% rise in Delhi airport charges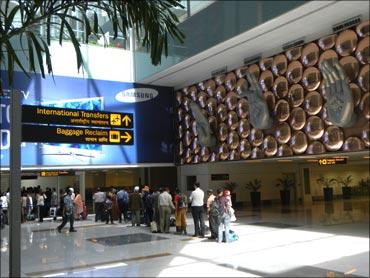 DIAL allowed to charge user development fee from both departing and arriving passengers
Kolkata may soon get cafeteria trams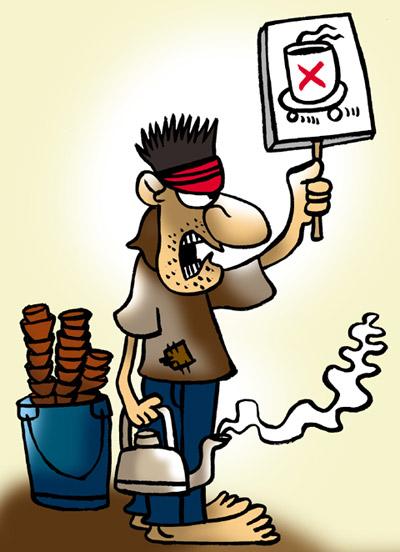 The plan, being put together by the transport and tourism departments, could just be a shot in the arm for the cash-strapped CTC.
PHOTOS: Made-in-India Google Drive to roam Internet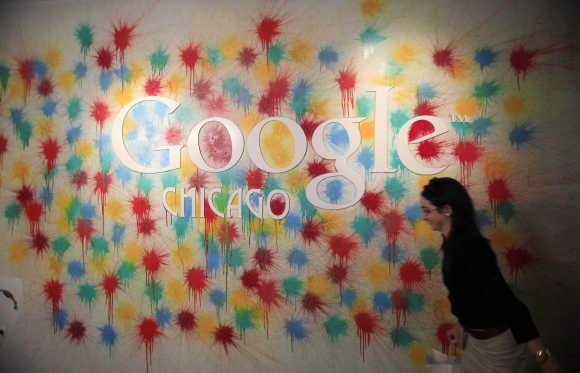 Google's engineering teams in Bangalore and Hyderabad have built it.
Lawmakers praise Indian cos for boosting US economy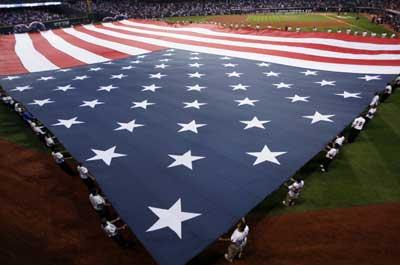 In a rare show of solidarity, more than 20 top American lawmakers turned up for a Capitol Hill reception organised by the Confederation of Indian Industry.
PHOTOS: Demand for seats in lower rung B-schools to drop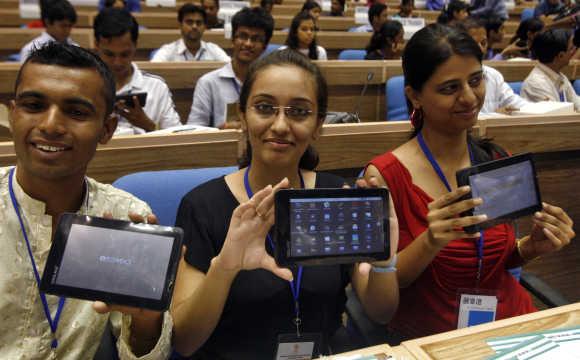 Industry fears 1,00,000 management seats out of 3,50,000 to remain vacant this year.
Weak govt biggest drag on India's growth: Moody's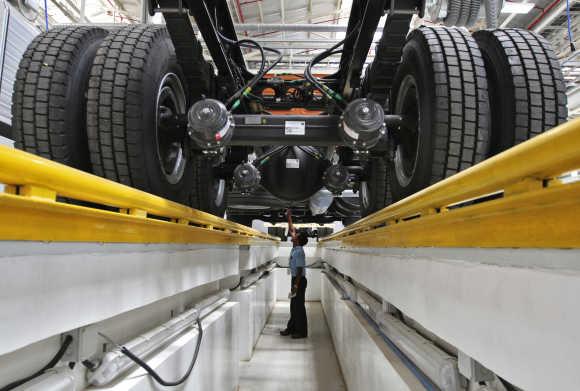 It has blamed lack of political will for the slow reform process.
People in slums? Here's a new deal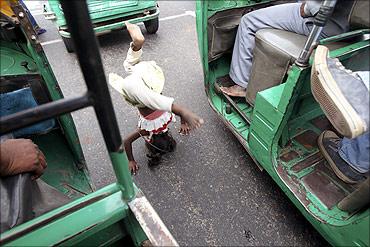 A third of urban India and half of some metros live in slums.
S&P cuts rating outlook of SBI, ICICI, HDFC Bank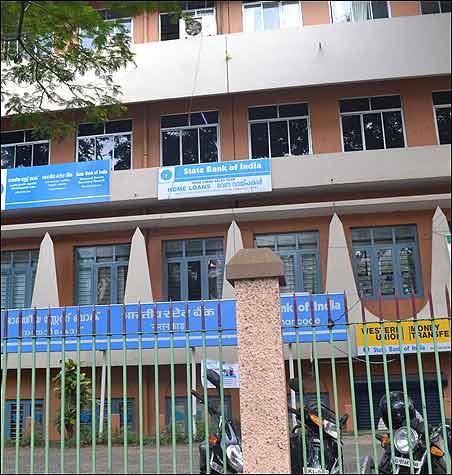 India's top 10 banks, including the SBI, ICICI Bank and HDFC Bank suffered a collateral damage following the Standard and Poor's lowering the country's sovereign rating outlook.
PHOTOS: 3 cities in India among fastest growing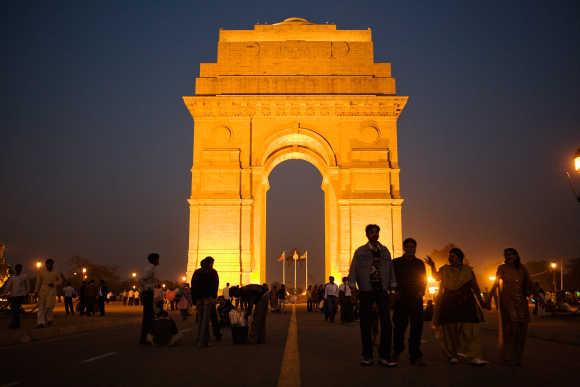 About 52 per cent of the world's population currently live in urban areas.
April 25, 2012
Biggest deal: Citi buys Mumbai office space for Rs 985 cr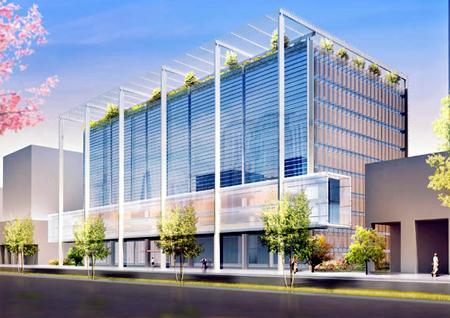 Global banking major Citigroup has stuck the biggest property deal in recent years in the country by paying a hefty Rs 985 crore (Rs 9.85 billion) for six floors in the upcoming First International Financial Centre (FIFC) Tower at the coveted Bandra-Kurla Complex, to house its country headquarters.
Food inflation rises, no relief for next 6 months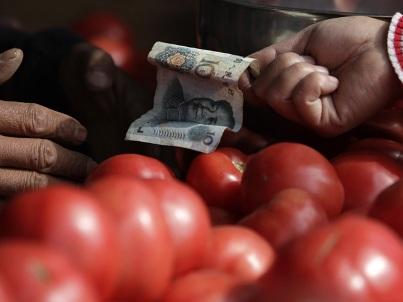 Experts said onion prices, which are seeing deflation, are also headed to high-inflation territory in the coming months.
Sinking story: Air India incurs Rs 7,853 cr loss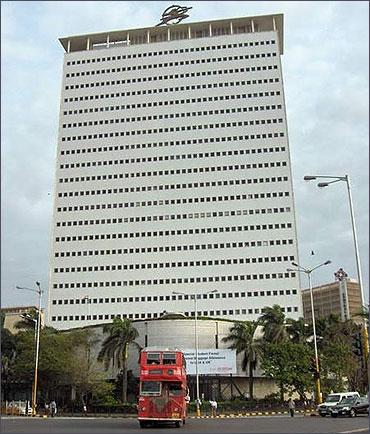 The government said losses made by national carrier Air India could be around Rs 7,853 crore in financial year 2011-12.
PHOTOS: Stunning cars you would love to drive!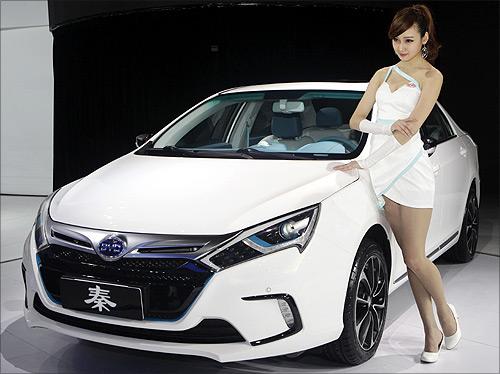 Take a look at some of the stunning cars on display at Auto China show.
Pranab's legal expertise floors US economists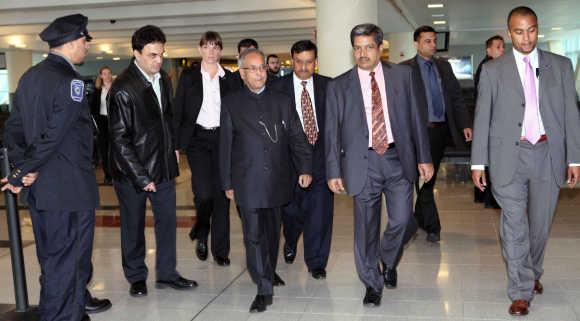 It's perhaps no small wonder that Pranab Mukherjee, is the go-to person in political circles and not just the Congress Party's savior.
Are online travel companies gouging customers?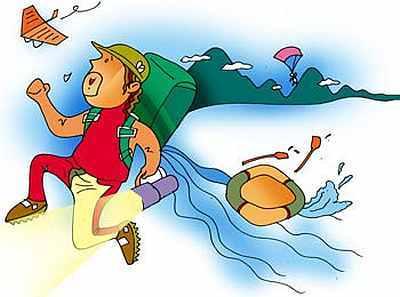 The last few weeks have seen heated exchanges between two important stakeholders in online travel, putting a damper on a fast-growing industry.
S&P cuts India's outlook from stable to negative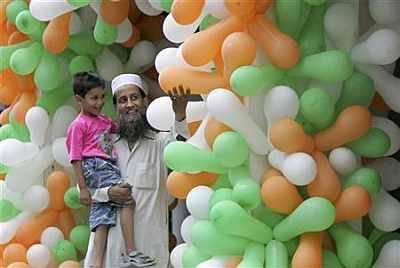 The lowered outlook jeopardises India's long-term rating of BBB-, which is the lowest investment grade rating. S&P has threatened to downgrade India's rating in next 2 years if the fiscal situation does not improve.
PHOTOS: Why this is the best time to buy gold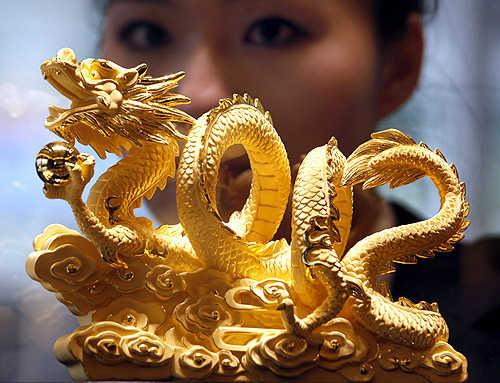 The third (Tritiya) day of the Hindu calendar's Vaishaka month which falls in late April or early May every year is called Akshaya Tritiya.
It's offers galore to push petrol cars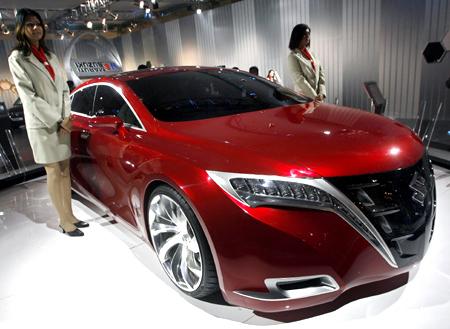 Automobile manufacturers are offering freebies, ranging from gold coins and LED televisions to record discounts, to push petrol vehicle sales.
Column: Have non-government economists worked?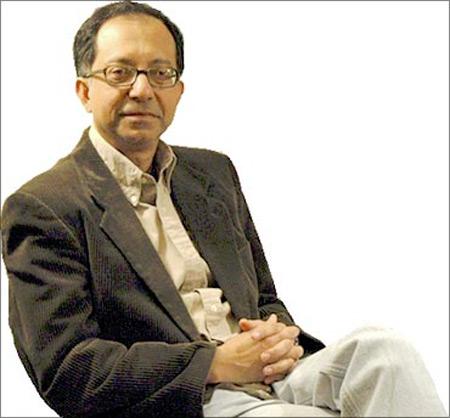 Has the experiment of appointing non-government economists worked?
Wipro Q4 net up 7.7% at Rs 1,480.9 crore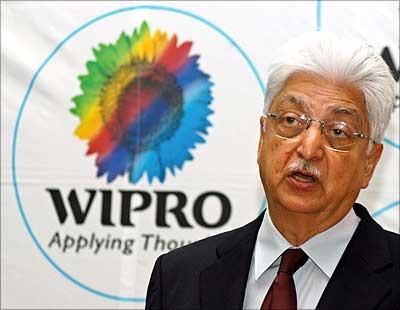 IT major Wipro on Wednesday reported a consolidated Q4 net profit up 7.7 per cent at Rs 1,480.90 crore (Rs 14.80 billion).
Skoda Fabia Scout launched at Rs 6.79 lakh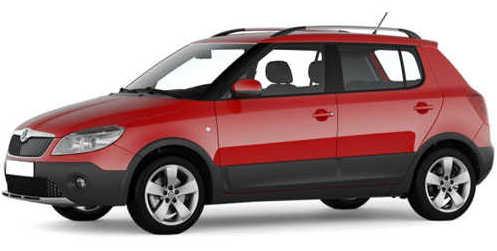 Skoda Auto has launched the awaited model Skoda Fabia 'Scout' in the country.
Why you must invest in GOLD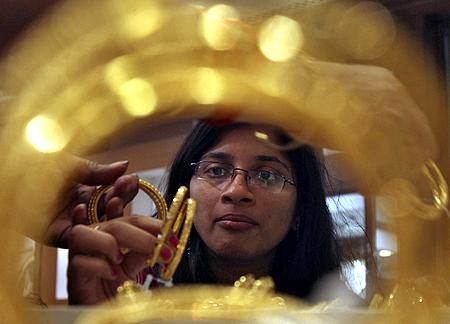 Gold has been performing well over the last 10 years.
IBM, Infosys most preferred employers for graduates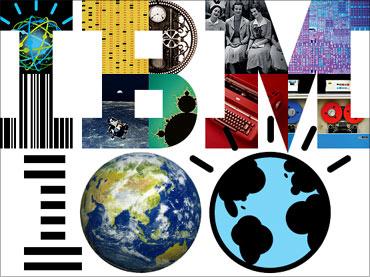 According to the portal, both the companies are topping the employer preference charts for the second year in a row.
PHOTOS: Sydney - the business hub of Australia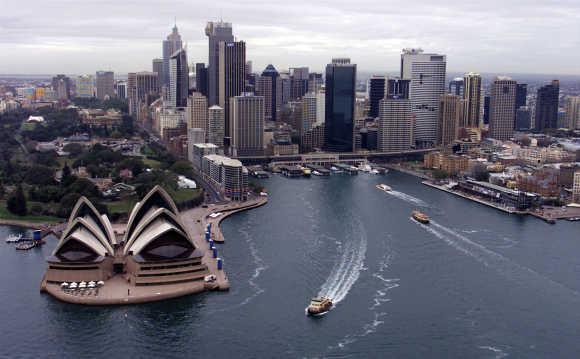 Sydney is the most populous city in Australia.
April 24, 2012
Diesel to cost more, govt plans to deregulate prices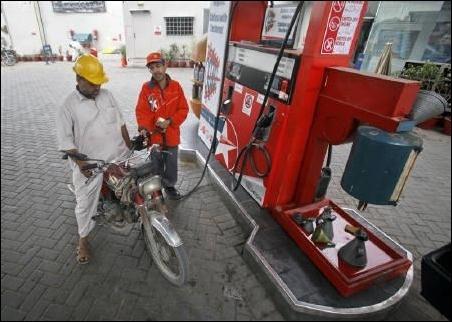 The government on Tuesday said it has agreed in-principle to deregulate diesel prices, but is not considering similar proposal for the cooking gas.
Peer plans may put Infosys under pressure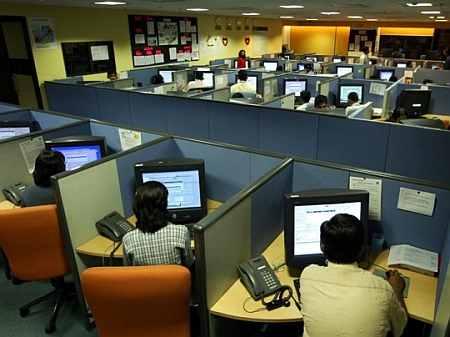 With Tata Consultancy Services (TCS) announcing a wage rise for its employees this year and most other industry peers going ahead with their wage increase plans, pressure is expected to mount on Infosys to reconsider its earlier decision.
Why 41 per cent of CEOs in India delayed their plans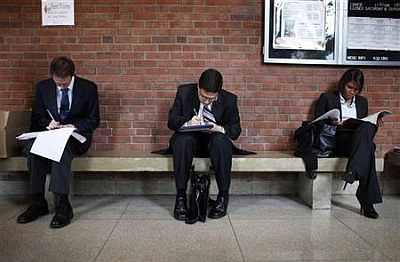 About 41 per cent of chief executive officers (CEO) in India have cancelled or delayed a key strategic initiative because of skills shortage, an annual global CEO survey by PricewaterhouseCoopers (PwC) states.
Now, a hi-tech car that can guide older drivers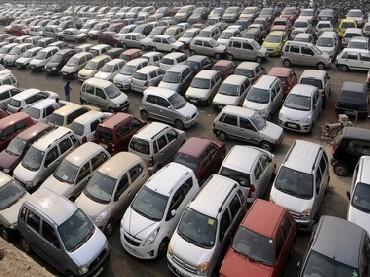 The car, which has navigation tools, night vision systems and intelligent speed adaptations, can also monitor stress levels, concentration and driving habits of the drivers by tracking their eye movements.
Curb on Internet freedom bad for Indian democracy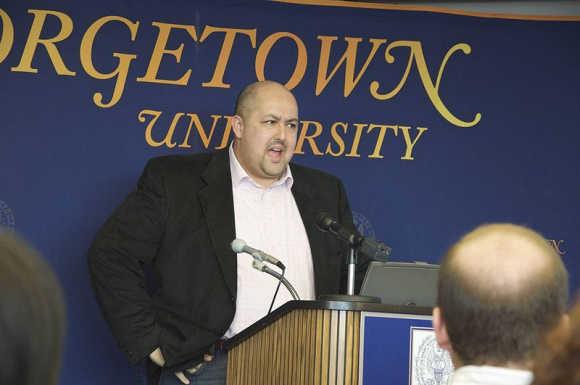 Google is great for shopping, but not for learning, says Siva Vaidhyanathan, Robertson Professor in Media Studies Chair, Department of Media Studies, University of Virginia.
'GST would be single biggest reform after 1991'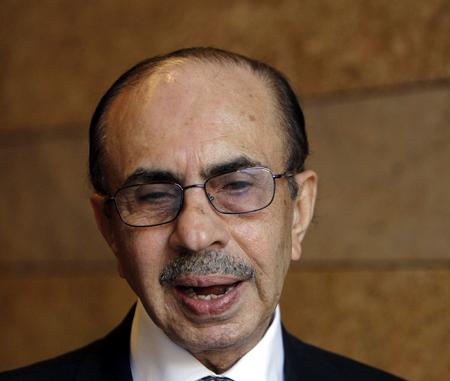 Adi Godrej says he hopes the government would address industry's apprehensions over some of the Budget taxation proposals on stalled reforms and so on.
Must Read: What India must do to grow in double digits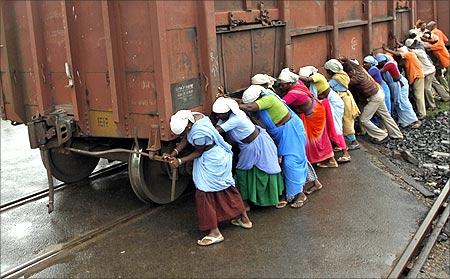 Given that the public is no longer willing to tolerate lack of transparency, politicians will see they have no alternative but to change, feels Raghuram Rajan, economic advisor to the prime minister. Interestingly, Professor Rajan made this hard-hitting speech at an event to release a book in Prime Minister Manmohan Singh's honour.
Column: Is Bihar a special category state?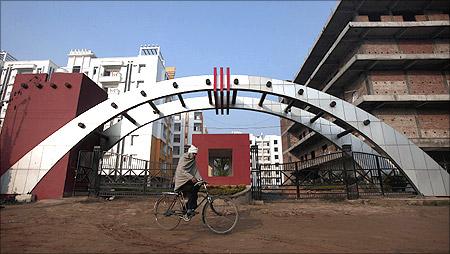 Separate fiscal consideration for special category states because of their hilly terrain imparts a cost disability in public service provision.
The rising tide of Indo-Pak trade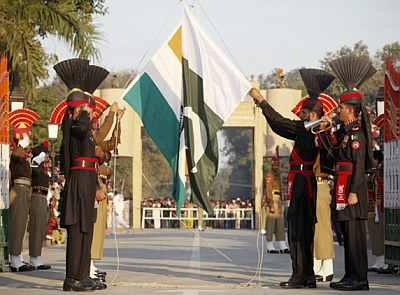 Political tensions have cast a long and troubled shadow over cooperation between India and Pakistan. Cross-border terrorism, Kashmir and water rights remain the core issues of contention.
Opposition to retail FDI cannot go on, says Pranab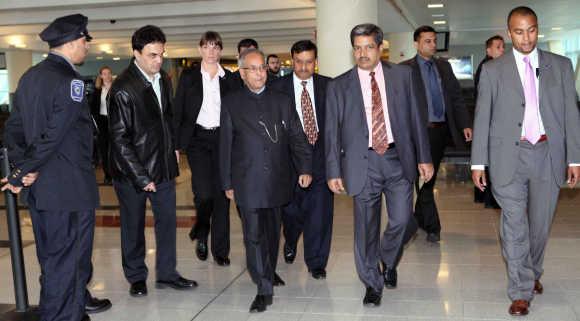 Finance Minister Pranab Mukherjee said that the government will have to find some solution to the feisty issue of opening up of retail sector for FDI.
RBI cuts rate but loans won't be cheaper right away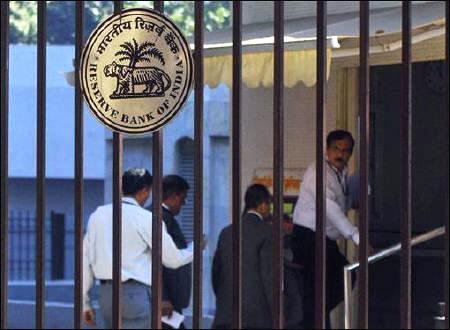 Over the last week, several banks have cut rates by 25 basis points, clearly not enough to fuel credit demand.
Gujarat gets world's first canal-top solar plant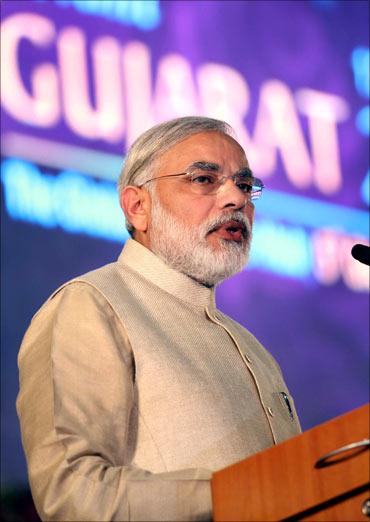 The project, which virtually eliminates the need to acquire huge tracts of land as is typically needed in setting up such plants, was commissioned in late February this year.
PHOTOS: The amazing Lamborghini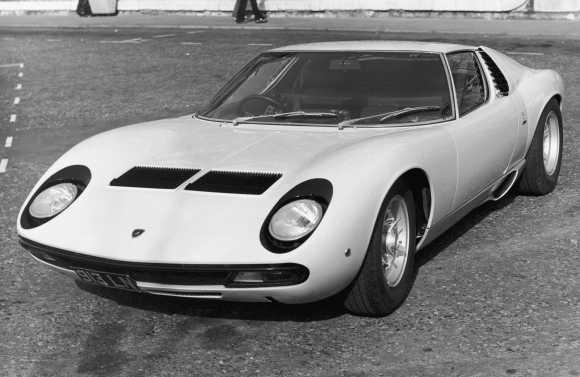 Lamborghini is an Italian supercar.
PHOTOS: World's 25 biggest companies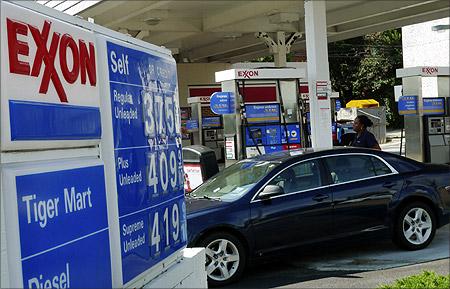 Exxon Mobil tops the Forbes 2000 list.
Victoria Beckham designs JLR's Evoque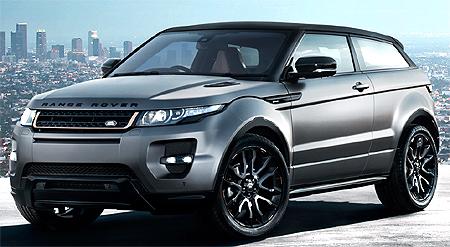 Tata Motors-owned Jaguar Land Rover on Monday launched a special edition of its latest sports utility vehicle Range Rover Evoque, which will hit the market in October with a price tag of 79,995 pound (over Rs 65 lakh).
PHOTOS: A look at rich and poor around the world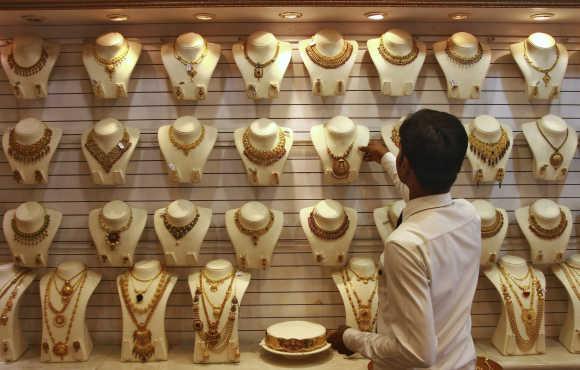 Rich are getting richer and the poor are getting poorer.
April 23, 2012
TCS Q4 profit up 22.6% at Rs 2,932.40 crore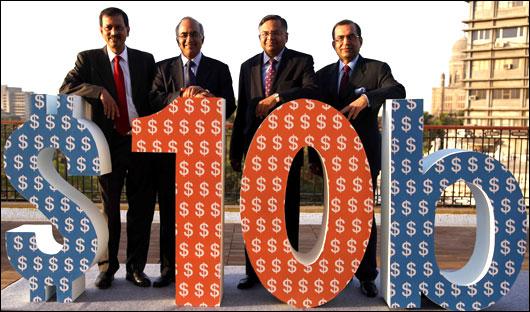 The company became the first Indian IT company to cross the $10-billion milestone posting annual revenues of $ 10.17 billion, said a TCS statement.
This is what junk food companies are hiding from you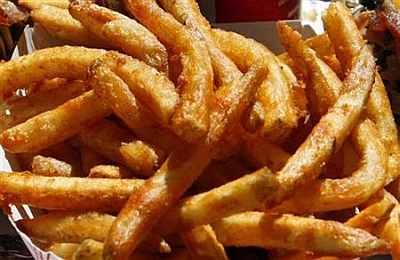 Labels on packages do not explain just how much of our daily salt, sugar or fat quota this "fun" food is taking up.
Finally, some clarity on K-G reservoir output riddle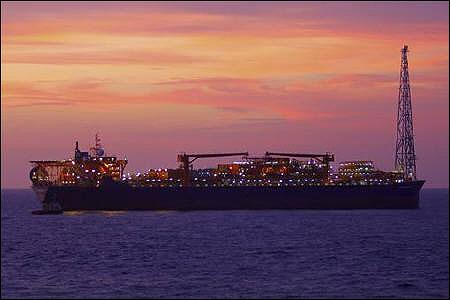 Company indicates estimates of reserves needed to be cut.
The debate about growth and deficits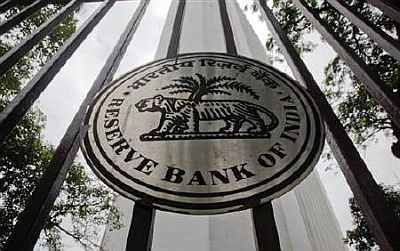 The fiscal deficit is unsustainably high and the Budget has done precious little to offer a credible path for consolidation.
FinMin may cut capital gains tax on PE investments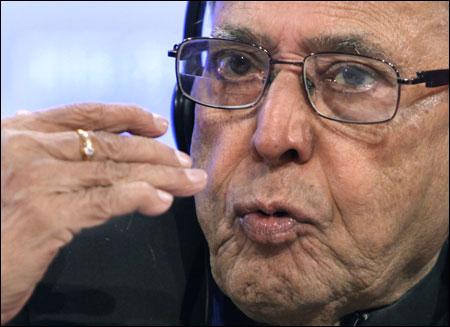 Several PE investors have appealed to the ministry to bring them at par with the foreign institutional investors as far as tax treatment is concerned.
Take Basu's message seriously: Time for reform is now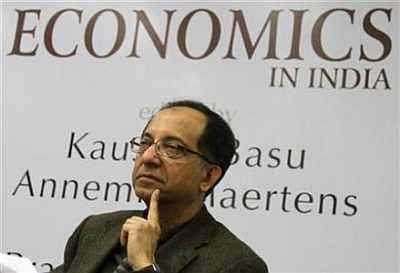 Chief Economic Advisor Kaushik Basu sounded a warning bell at the Carnegie Endowment in Washington, DC, last week, saying that big-ticket reforms would probably have to wait to be carried out for the next government, after general elections in 2014.
Maruti's Manesar workers demand 5-fold rise in basic pay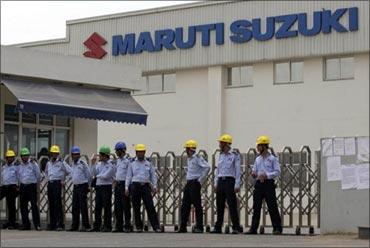 According to sources close to the development, the newly formed body -- Maruti Suzuki Workers' Union -- has submitted a list of about 20 demands to the management for consideration while finalising the three-year wage settlement agreement.
Fizzy war: Who is Thums Up's new rival?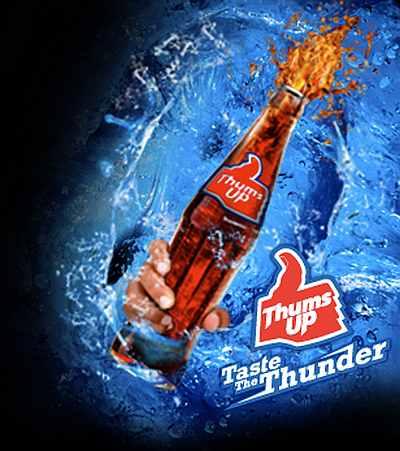 Thums Up moves away from its individualistic, masculine positioning to be the flag bearer of daredevilry, a la Mountain Dew.
IMAGES: How is it to drive the quirky Renault Twizy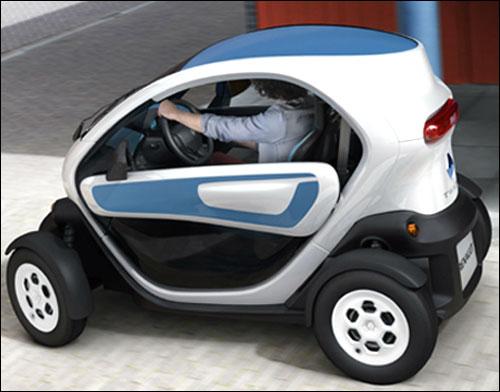 It's not a car. It's not a scooter. It is a hole on four wheels. Doors are an option.
Do you KNOW how the postal system works?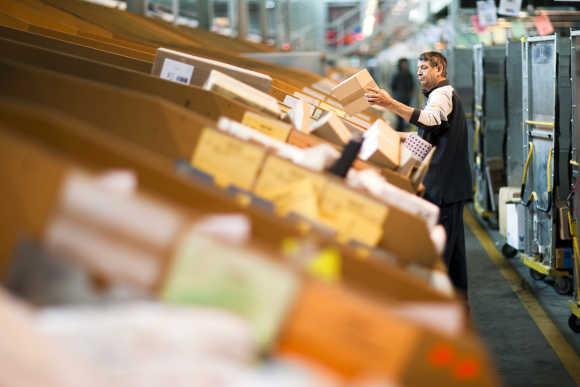 Modern mail is organised by national and privatised services.
PHOTOS: Yash Birla on business, life and spirituality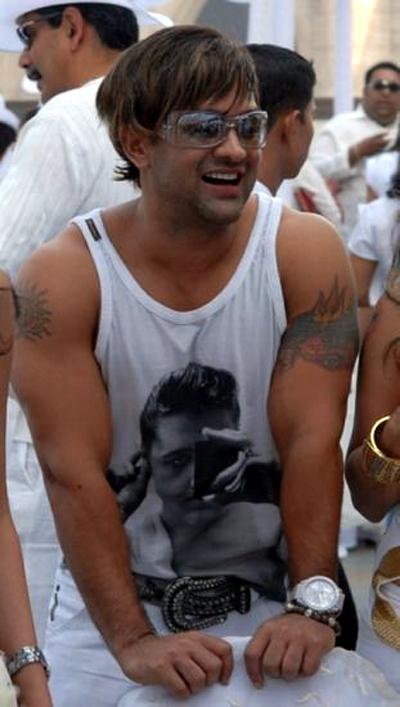 Known more for his lifestyle than business moves, Yash Birla talks to <I> </I>about life and spirituality.
IMAGES: Check out the new Apple iPad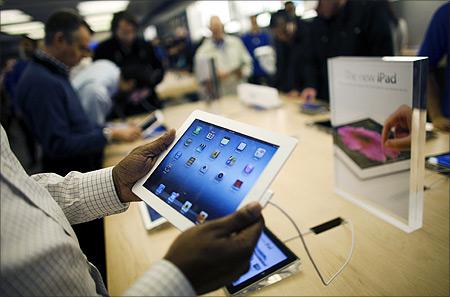 The new iPad lands in stores on April 27, and all those who haven't got an iPad or a tablet PC yet, but are considering to buy the device, could go and try the third-generation model that goes on sale on Friday.
US Lobbying: RIL pauses, Government spends Rs 3.7 crore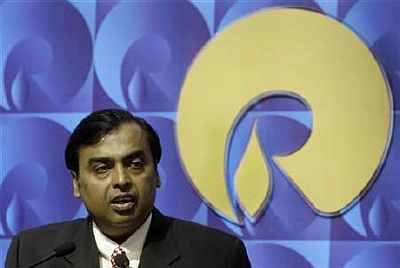 Corporate giant Reliance Industries Ltd has stopped lobbying with US lawmakers for the last two quarters, while the Indian government incurred an expense of Rs 3.7 crore (Rs 37 million) for such activities during the last financial year ended March 31, 2012.
Who says India has no appetite for major reforms?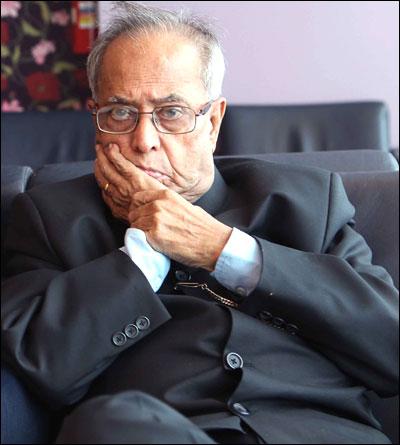 Nothwithstanding his chief economic adviser's contention that there would be no reforms till elections in 2014, Pranab says there is no lack of appetite for reforms and that an electorate's support or lack of it can be gauged only in the national polls.
PHOTOS: Biggest airlines in the world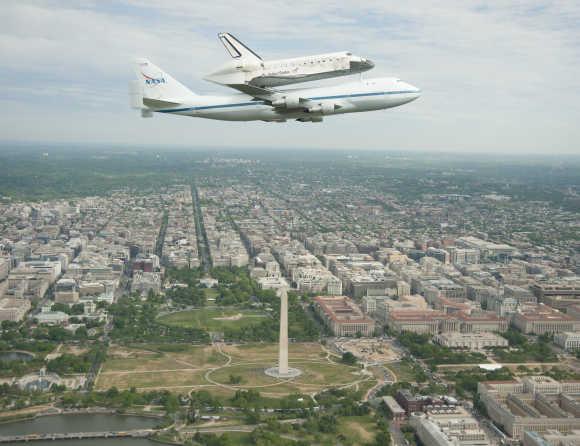 Not all airlines fly on international routes.
What is holding back the stock market?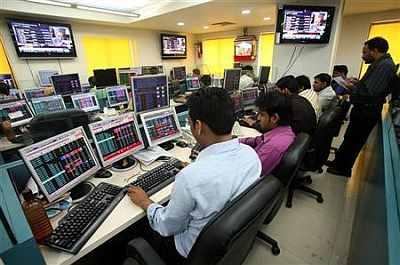 It is difficult to see valuations rise unless the institutional attitude, especially that of foreign investors, turns bullish again.
Pranab: We have 'Very powerful, strong PM'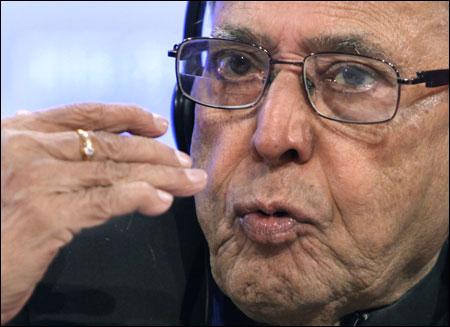 Pranab said he had clarified this issue in no uncertain terms with US Treasury Secretary who had brought up this issue during bilateral talks.
PHOTOS: YouTube to share revenue with creators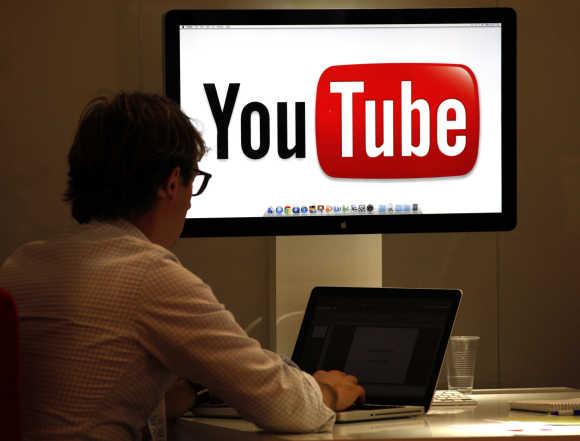 Video-sharing website YouTube will now offer original content creators a chance to monetise their work uploaded on the website without any prerequisites.
New wage system for AI, no productivity-linked incentive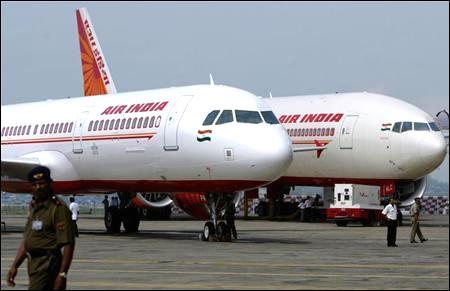 Management to be restructured to monitor integration of erstwhile Indian Airlines and Air India.
Sebi to probe flash crashes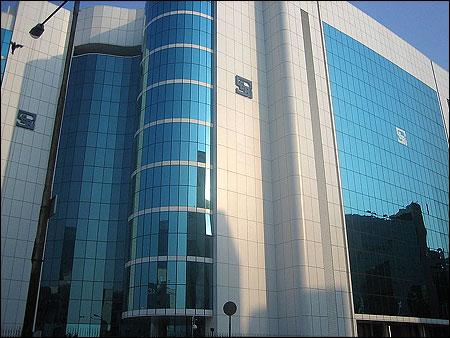 The frequent flash crashes - sharp falls in stocks or indices within minutes - have the Securities and Exchange Board of India (Sebi) worried.
IMAGES: Turn your house green and save money!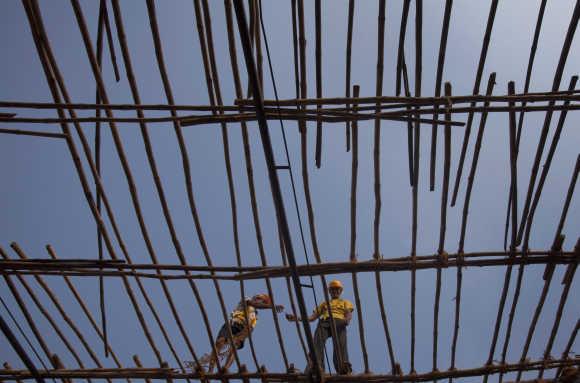 The concept of green homes is a trend that is here to stay and is slowly but surely catching up in India.
April 20, 2012
The truth behind Andhra's liquor scam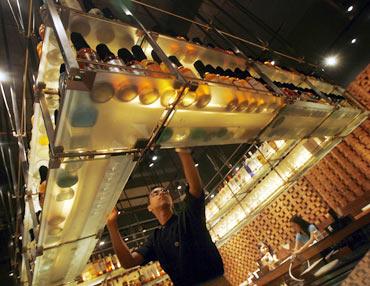 The crusade against the liquor cartel may well be masking another dynamic that many say is the real reason behind the spike in liquor prices -- namely, exorbitant liquor licence fees paid to the government by retailers.
Infosys investors concerned over company's performance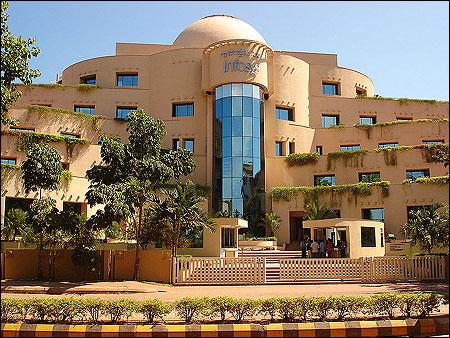 Questions are also being raised over Infosys' rational to maintain high margins, especially in a difficult macro environment.
How to set up a workable home budget!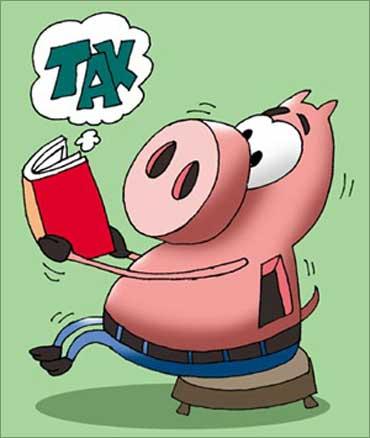 One of the key aspects of creating a successful financial plan for a year is to establish a workable home budget.
PHOTOS: Inside the world's gambling capital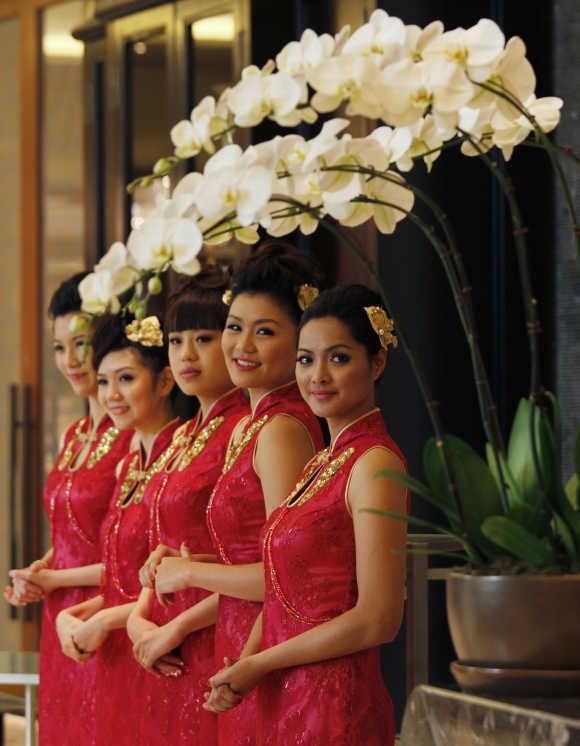 Macau is famous worldwide as the 'Monte Carlo of the Orient'.
Can Didi convert Kolkata to London? Bah!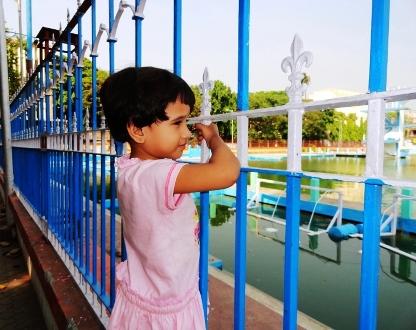 The West Bengal chief minister's dream of transforming her state's capital might prove difficult.
Why you should think beyond tax when investing!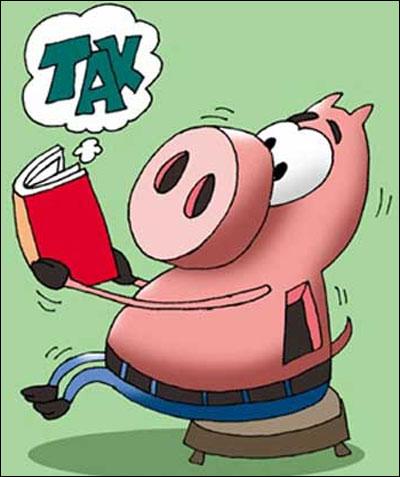 Many investors confuse investment with a tool to save tax and do not see them as a tool to build wealth!
PHOTOS: Biggest insurance companies in the world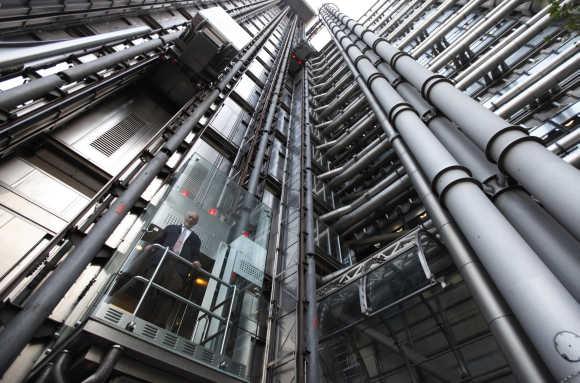 Global insurance premiums grew by 2.7 per cent in inflation-adjusted terms in 2010 to $4.3 trillion.
Why gold loan business will be hit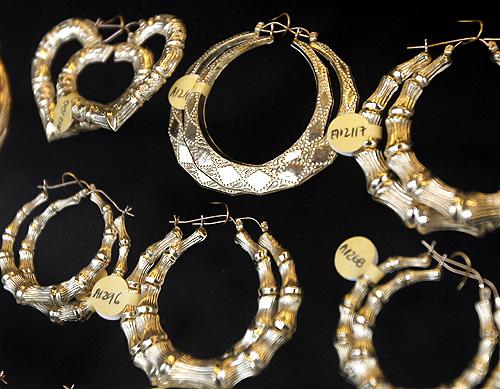 Gold is one of the most influential financial instruments in the India. Banks, NBFCs and unorganised lenders are actively engaged in providing loans against gold value.
Infosys reaches out to staff on wage hike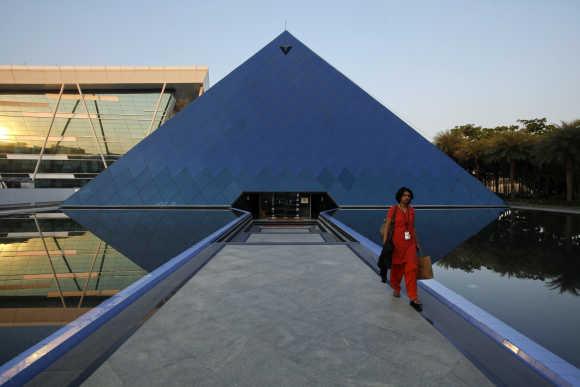 Sources say the company's decision has led to a lot of discontent among its employees, many of whom are said to have expressed their unhappiness on the company's intranet portal and 'bulletin board'.
Volvo India chief on future plans and business mantra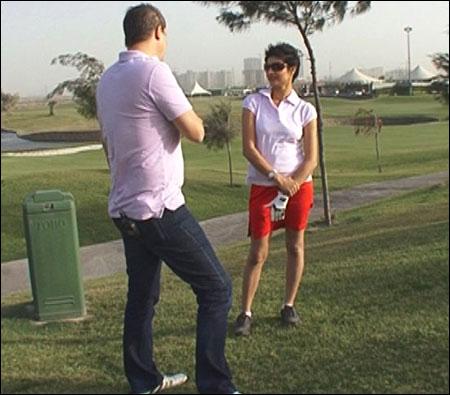 Expect a new compact SUV from their stable called EcoSport later this year.
PHOTOS: World's most influential businesspeople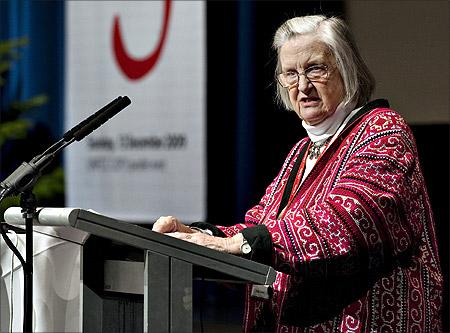 Time magazine lists 100 'people who inspire us, entertain us, challenge us and change our world'.
Better times ahead for airlines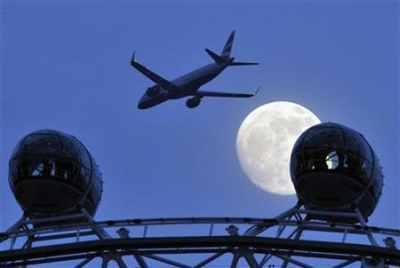 Experts say carriers will start making money on higher ticket prices, but jet fuel costs may act as a dampener
IMAGES: 10 most stolen cars in the US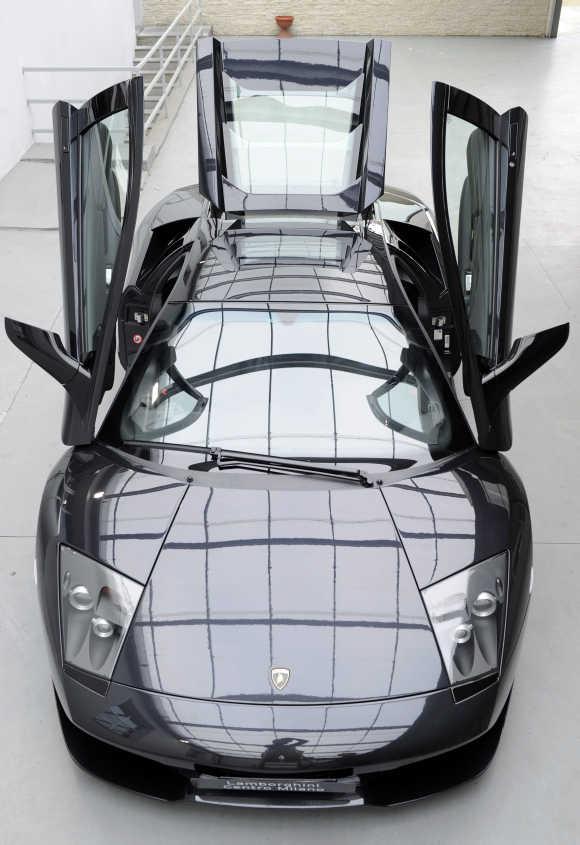 One of the biggest worries of a car owner is somebody stealing their vehicle.
What you should know about cashless hospitalisation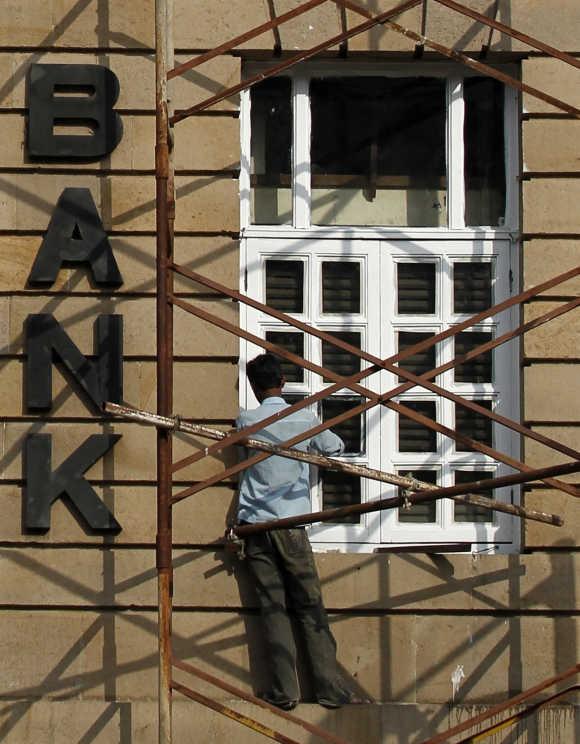 Wealth is a key factor in the first stage of Maslow's hierarchy of needs. In its true form wealth is a combination of three aspects namely good food, an adequate wardrobe and good health.
Compared to its rivals, Maruti Ertiga is really CHEAP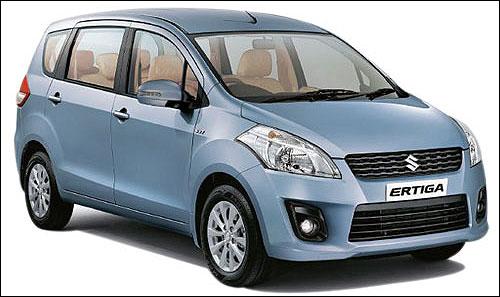 Apart from a tempting price-tag, the car delivers remarkable fuel efficiency.
April 19, 2012
Reliance Jewels offers special bonus this Akshaya Thrithiya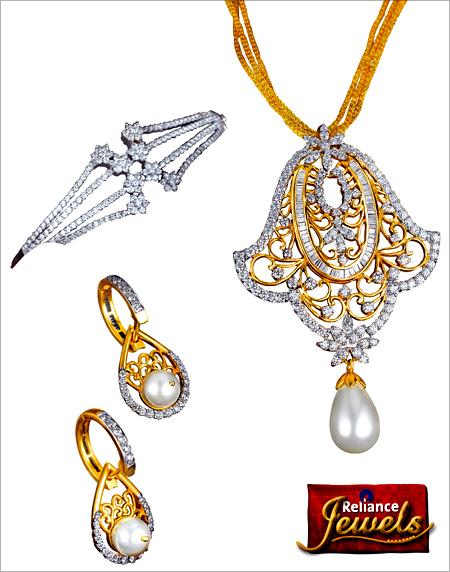 Reliance Jewels is offering double gold rate protection for Akshaya Thrithiya.
XOLO X900, smartphone with Intel Inside now in India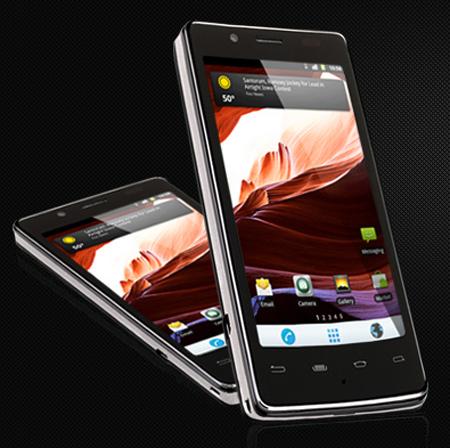 The device will be available from April 23 for Rs 22,000, said a company statement.
Consumer confidence: India tops the Asian list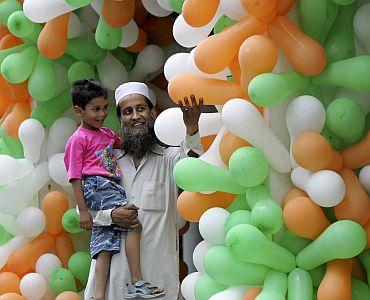 At 81.2, in an index which is calculated with zero as the most pessimistic 100 as the most optimistic, India was the leader of the pack in Asia, said MasterCard Worldwide Index of Consumer Confidence.
IMAGES: Longest train journeys in India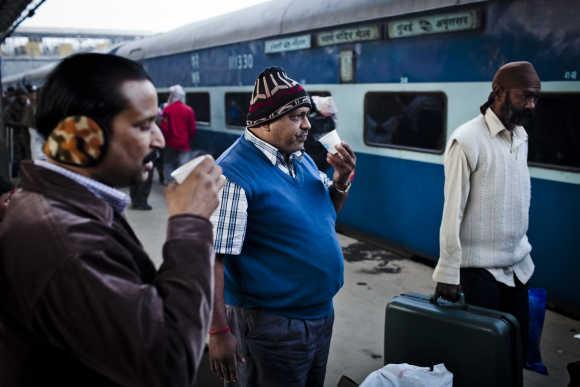 Indian Railways has 114,500 kilometres of total track over a route of 65,000 kilometres and 7,500 stations.
IMAGES: 30 busiest ports in the world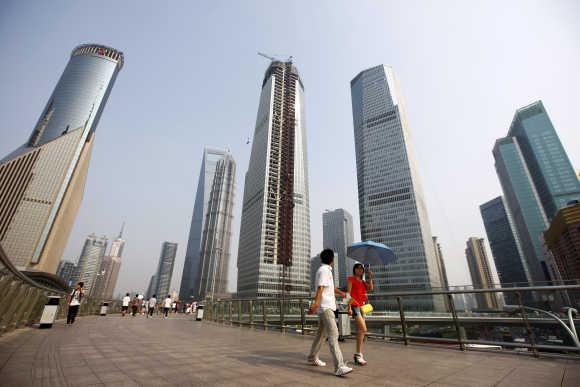 Global consumer demand dictates the flow of container shipping.
Why the Chinese currency is a bone of contention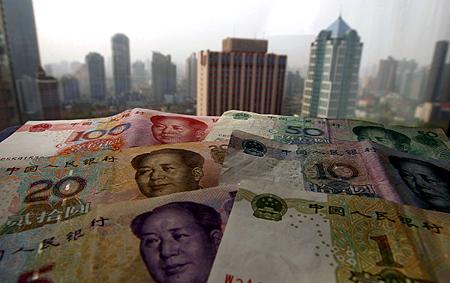 The reformist wing of the current Chinese leadership should look to Zhu Rongji for a solution.
Internet giants scramble for social media pie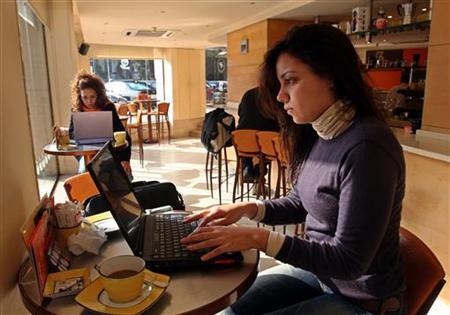 Last week, when news about Facebook acquiring the start-up photo-sharing app Instagram for a whopping $1 billion surfaced, the digital world was abuzz with frantic activity and comments.
It is EASIEST to start a business in these nations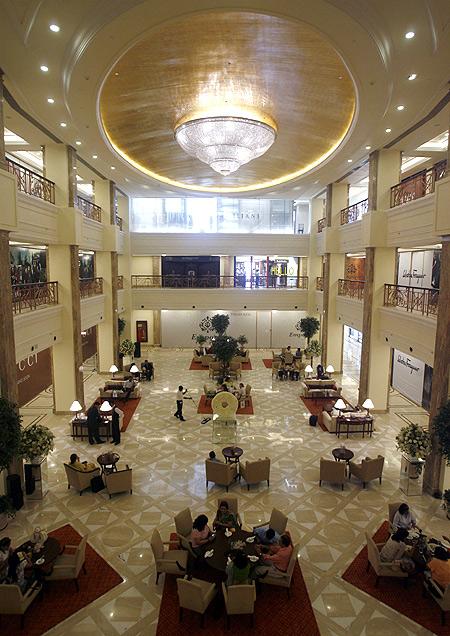 Entrepreneurs face severe challenges while starting a business as the regulatory framework is burdensome in many nations.
FM faces US chill: Business forums express concern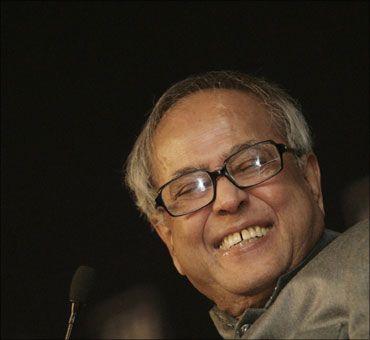 The weather in Washington is balmy, but Finance Minister Pranab Mukherjee, in the US to attend a meeting of the International Monetary Fund and the World Bank, would feel a distinct chill as he readies to meet corporate America.
Mumbai property prices jumped 10% in four months!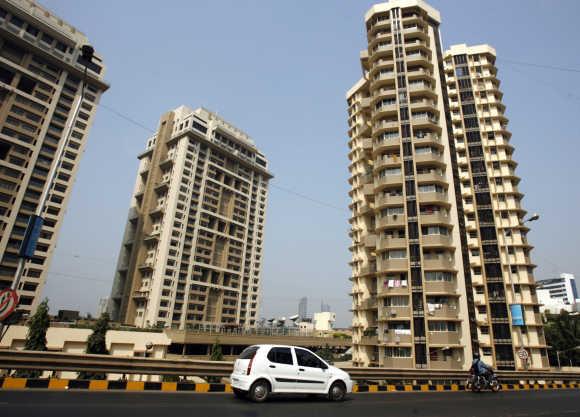 Prices in Mumbai have risen 10 per cent in the January-March period.
IMAGES: A cheaper version of Skoda Superb launched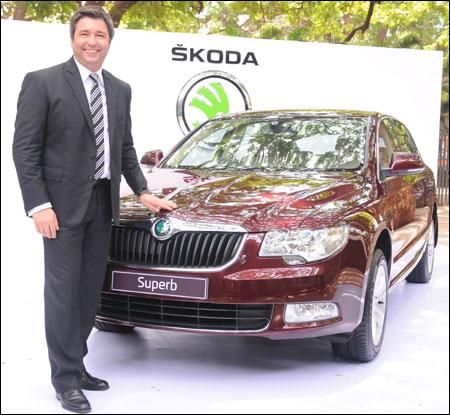 It offers luxury saloon car features at a competitively low price.
April 18, 2012
IMAGES: Skoda Superb Ambition launched at Rs 18 lakh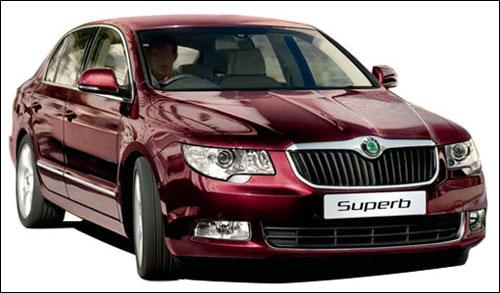 With this price reduction, it can now compete more intensely with the New Hyundai Sonata.
PIX: A bankrupt realty agent's $87 mn mansion on sale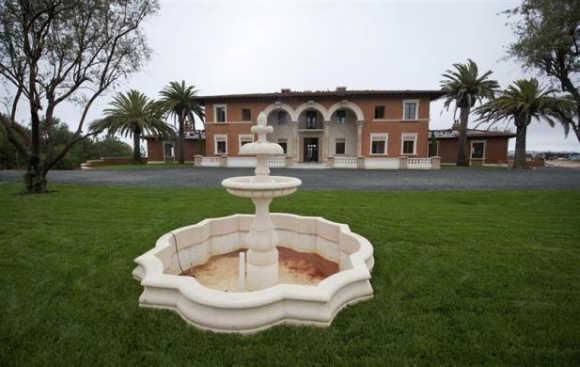 The mansion includes a 16,600-square foot and a three-storey main house.
IMAGES: 14 top car manufacturers in India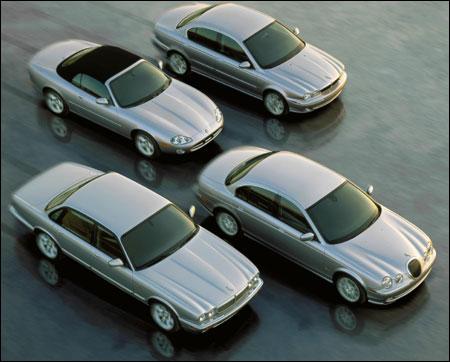 SIAM said it expected 10-12 per cent growth in 2012-2013.
QUIZ: Can you identify these car models?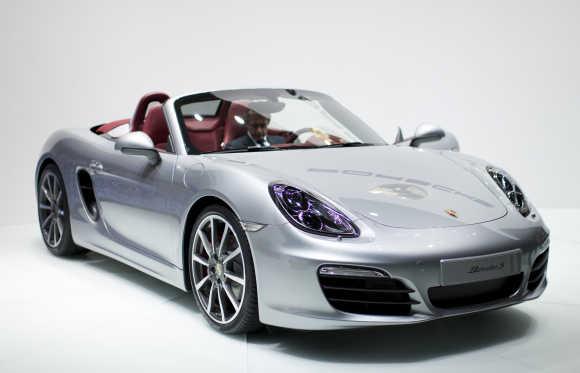 Take this quiz and test your knowledge of cars.
Citi shareholders oppose $15mn payout for Pandit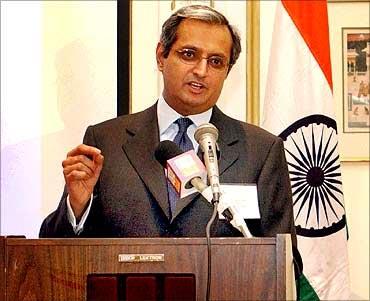 The vote came at Citi's annual shareholder meeting held in Dallas on Tuesday.
Rate cuts will revive India's growth: D Subbarao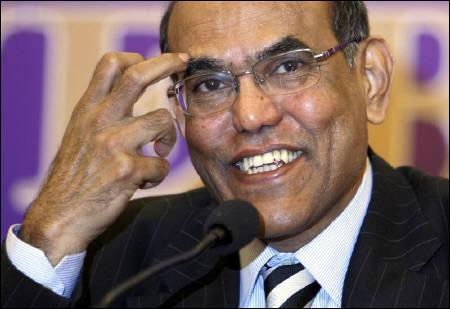 If numbers change, there will be scope for more rate cuts.
PHOTOS: How Internet helps major economies grow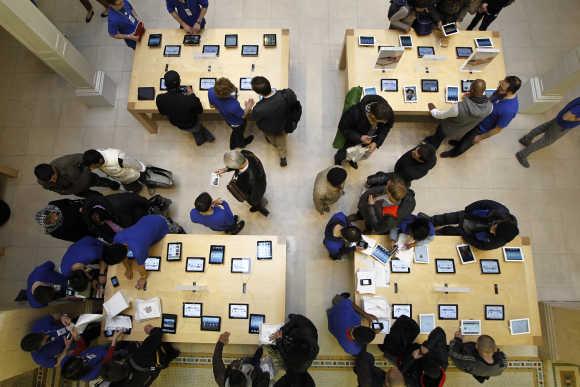 In the G20 countries, the Internet economy will grow at more than 10 per cent annually for the next five years.
Warren Buffett diagnosed with prostate cancer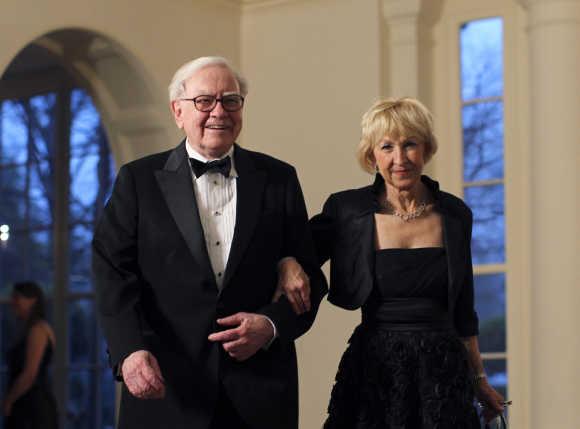 In a letter to his shareholders, the Berkshire Hathaway chief said he has been diagnosed with 'Stage I prostate cancer' on Wednesday and will begin a two-month treatment of daily radiation in July.
PHOTOS: These cities have the most super rich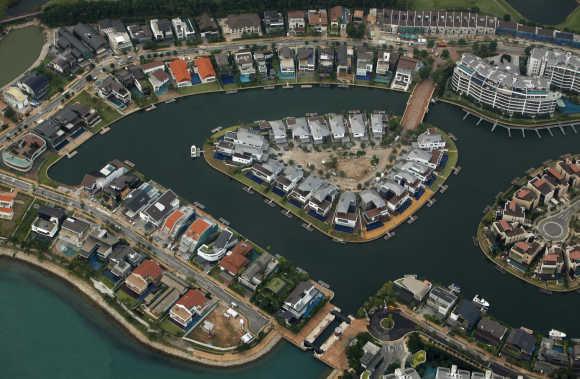 There are now 63,000 people worldwide with $100m or more in assets.
April 17, 2012
SBI to cut lending rates soon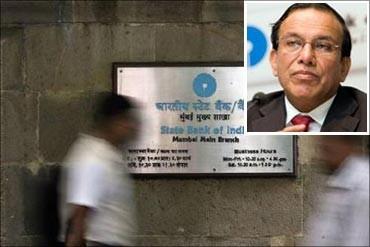 The transmission of the last cash reserve ratio cut has also not happened fully because that came in March.
More pacts with Pak on anvil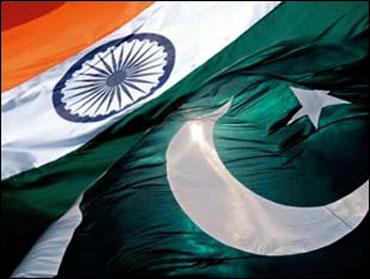 Companies from both sides have shown interest in entering the energy, cement, healthcare, and hospitality segments. Banking is also likely to draw some interest.
Good news! Your EMIs will come down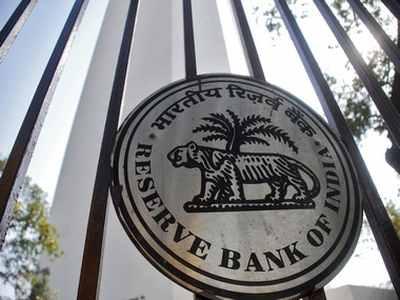 Home, auto and corporate loans are likely to become cheaper as the Reserve Bank on Tuesday slashed the short term lending rate sharply by 0.50 per cent to 8 per cent, signalling banks to cut rates.
Why investors are restive at Budget tax proposals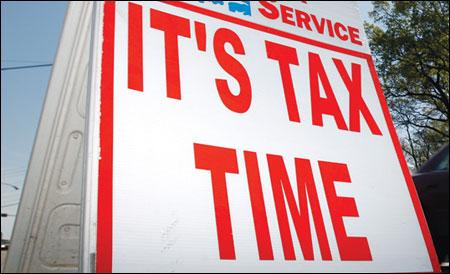 Starting with the proposed retrospective amendment to Section 9 of the Income Tax Act, seen as a move to get over the adverse Supreme Court verdict on Vodafone, the controversy spilled over to taxation of foreign portfolio investments and taxation of foreign assets of Indians.
PHOTOS: 10 most trusted brands in India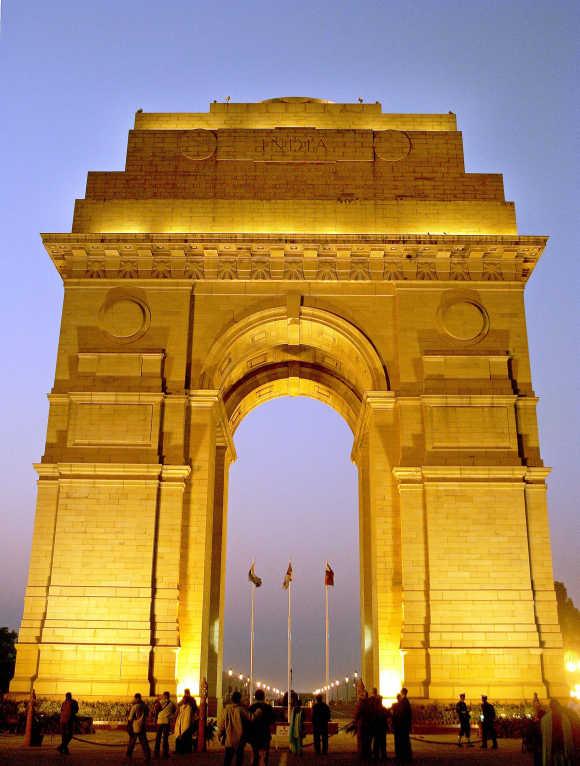 The Brand Trust Report has come out with a list of 1,000 Most Trusted Brands in India.
How will RBI rate cut affect you? Well, it WON'T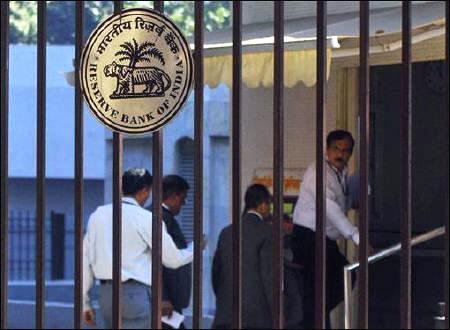 The government has taken on more and more debt to finance the deficit and more debt also means more interest.
New iPad to hit Indian stores on April 27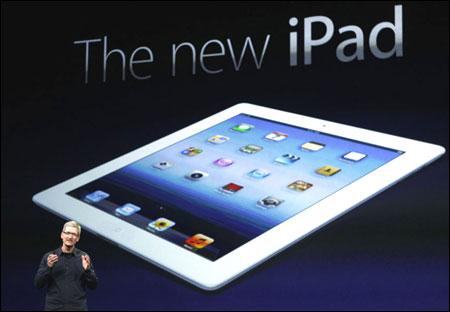 The best-selling device is priced between Rs 30,500 and Rs 50,900 in the Indian market.
RBI cuts lending rate to prop economy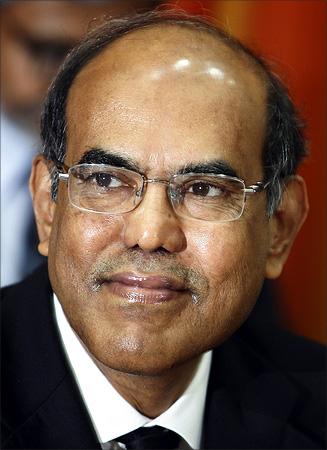 With RBI rate cut, loans are likely to be cheaper.
COLUMN: Oil price decontrol has become a farce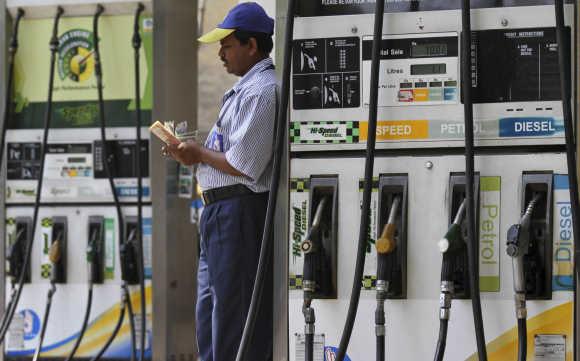 It will soon be two years since petrol was decontrolled, but few will happily celebrate this second birthday.
World Bank selects Jim Yong Kim as its president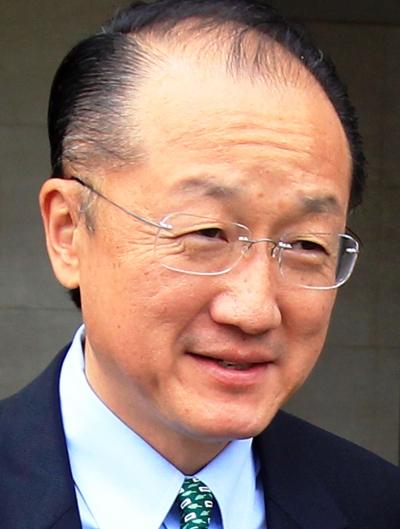 Kim, 52, will take over at the beginning of July, after the current president, Robert B Zoellick, steps down at the end of his five-year term.
Big boys of India Inc bet on RATE CUT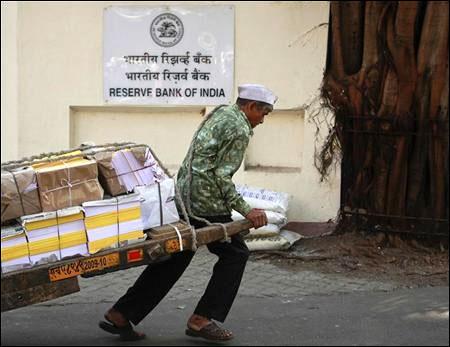 Line up Rs 10,000 cr worth bond issues.
SLOWDOWN gets serious: A grim future for India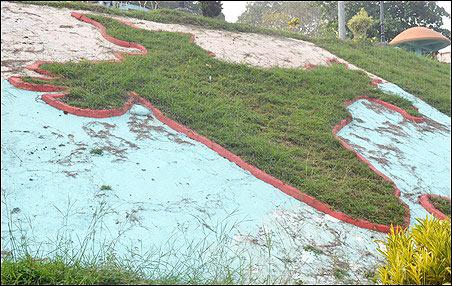 As each month's economic numbers roll in, the slowdown gets more serious; and each month it gets clearer than before that government spokesmen who keep predicting an upturn are whistling in the dark.
PHOTOS: Two Indian cities among the most polluted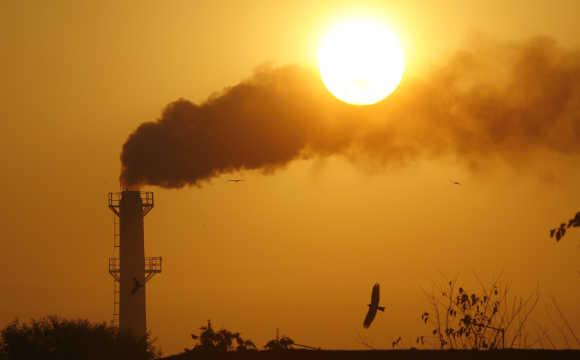 Two Indian cities have been ranked as the most polluted cities in the world.
Infosys' result: Harbinger of BAD times?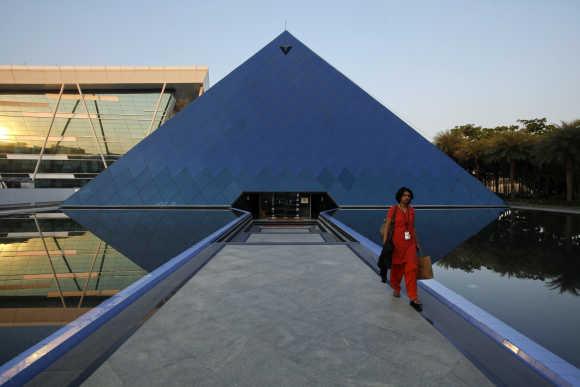 Infosys Technologies' fourth-quarter results have been poorly received. The bellwether stock has taken a severe beating, bringing the markets down with it.
April 16, 2012
RBI for hiking prices of petroleum products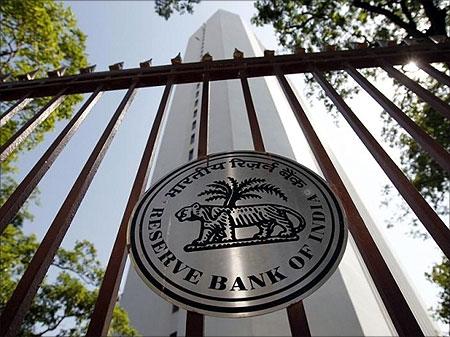 Making a case for increasing prices of petroleum products and deregulating diesel prices, the Reserve Bank on Monday said these steps are necessary to contain fiscal slippages and arrest decline in growth.
Mumbai's infra projects stuck in policy paralysis?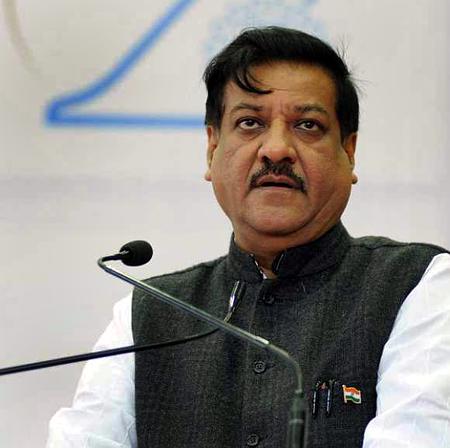 Under attack from both the ruling coalition and opposition parties for his alleged inaction and a prevailing "policy paralysis", Maharashtra Chief Minister Prithviraj Chavan says major infrastructure projects, since he took over in November 2010, have gained momentum due to a systematic approach.
IMAGES: World's biggest food and beverage companies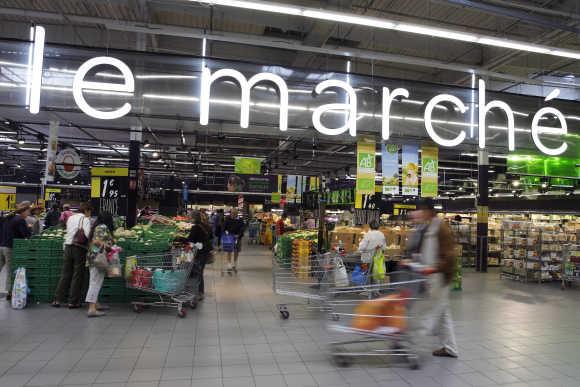 There are some food and beverage companies that have more money than some countries of the world.
City, Fiesta or Rapid? Which car to BUY?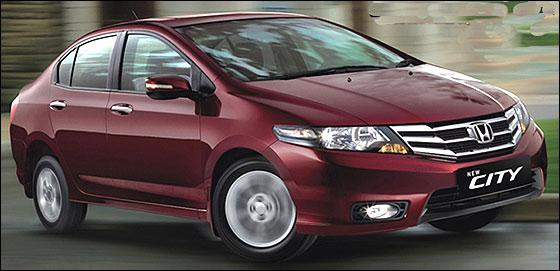 Are you dreading the commute home? These automatic sedans hope to alleviate that anxiety.
Why Manmohan Singh's reforms legacy is under threat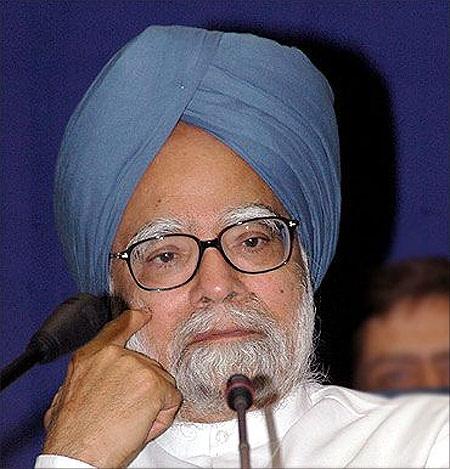 At Vigyan Bhavan, Prime Minister Manmohan Singh sat with silent stillness as a key economic advisor and the head of India's central bank discussed the legacy of his reforms - a legacy that speakers said was under threat because of complacency.
Investors hope for rate cuts as uncertainty looms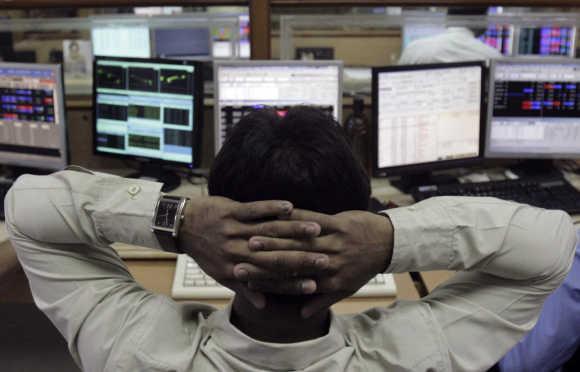 FII inflows subdued, investor sentiment remains sombre abroad
Air India invites merchant bankers to raise $1 bn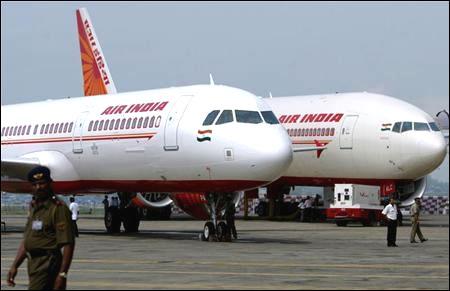 Move follows govt nod to carrier to borrow via ECBs. Turnaround plan involving Rs 30,000 cr equity infusion, Rs 21,000 cr debt recast okayed last week.
Mumbai is the world's MOST EXPENSIVE city!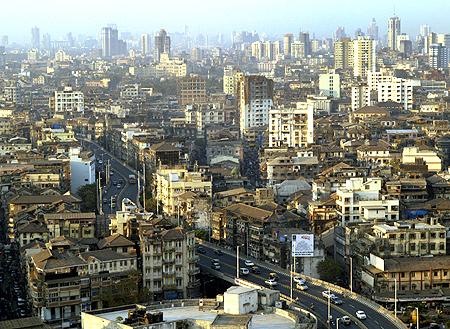 Knight Frank LLP, an international property consultancy, recently conducted a study on how many years worth of earning would it take for an average citizen to buy a 100-square-metre luxury or a high-end apartment in the world's most important cities. These numbers are according to an analysis of real estate and wages.
More women now in the driver's seat in car market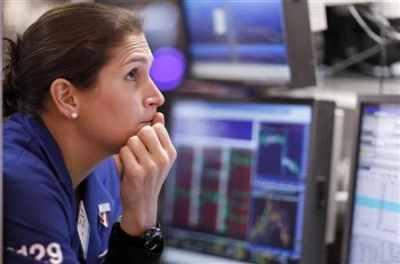 Also, car owners driving more than they did five years ago despite fuel price hikes; average age of buyers on downhill ride
New IIP coming after Holi havoc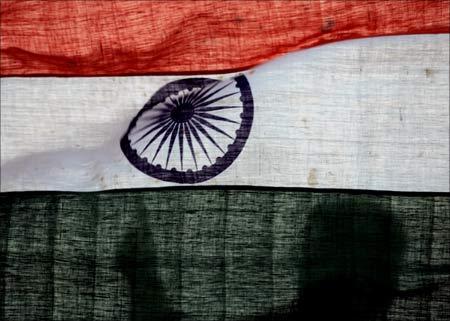 Faulty Jan data blamed on festival holiday; govt to form review panel
Infosys finally utters the 'C' word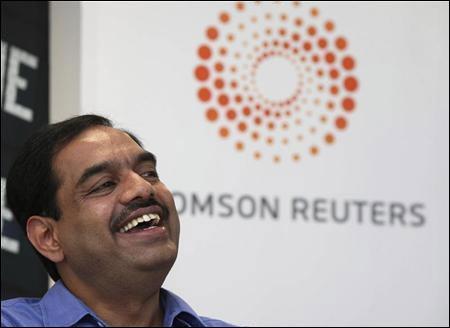 CFO admits for the first time that some amount of conservatism has set in.
Column: How CAG spotted the 2G spectrum scam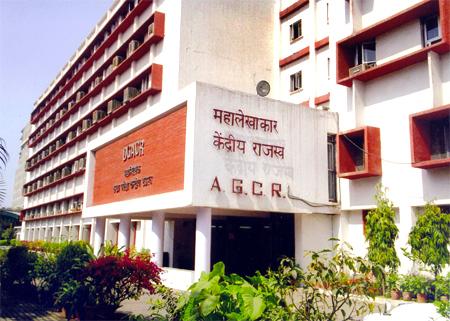 It is because of the Comptroller & Auditor General that we know all isn't well in the murky world of government purchases and the allocation of resources.
April 13, 2012
Infy falls 13% on BSE, investors lose Rs 20,000 cr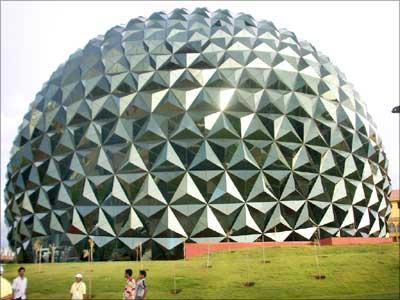 In its biggest fall in nearly three years, Infosys on Friday plummeted by about 13 per cent, wiping out nearly Rs 20,000 crore (Rs 200 billion) in market value.
Picture perfect ending for Insta-millionaire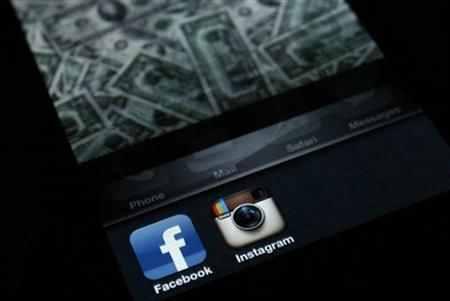 The founder of Instagram, 28-year-old Kevin Systrom, has made an unlikely star out of the company because he's managed to tap into a common obsession amongst us humans the need to lose ourselves in the magical realm of photos.
Why FDI won't make airlines more attractive for investors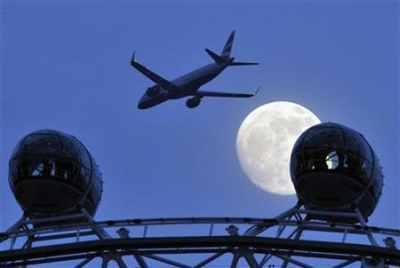 Airplanes are fascinating and air travel is crucial for business and leisure. The number of people travelling by air has been increasing at double-digit levels over recent years. Low single-digit penetration provides adequate scope for growth.
Mukul puts Trivedi's tenure under scanner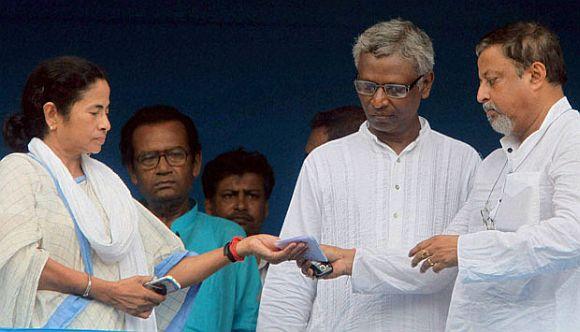 The development comes about a week after Roy said that the work has slowed down especially during the last eight to nine months apparently making a veiled attack on his predecessor, who is also a fellow party leader.
No one-time endorsement fee, stars have more at stake now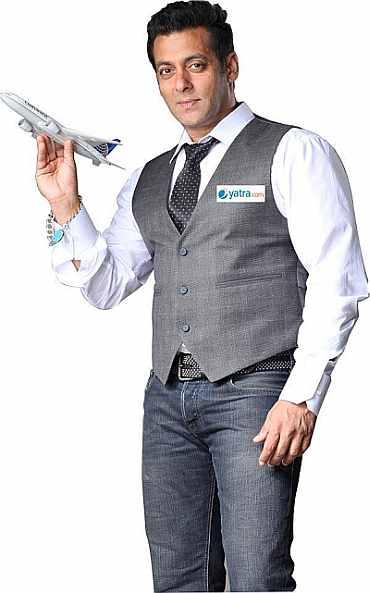 Bollywood stars are now being guided by wealth managers and their own business instincts to multiply their fortunes.
India's foodgrain stock to rise but much will rot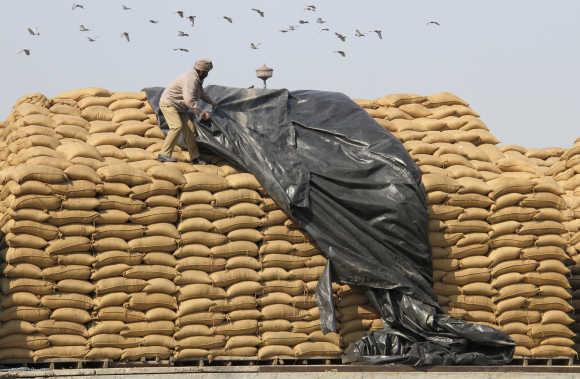 Too much grain, and no way to distribute it.
'Creative' reasons employees cite for taking leave!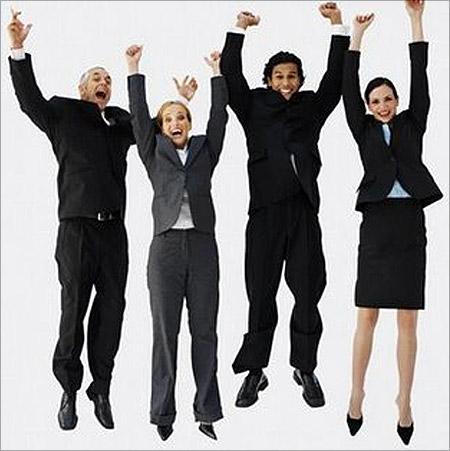 Employees never run out of ideas on reasons for taking leave.
India should accept days of 9% growth are over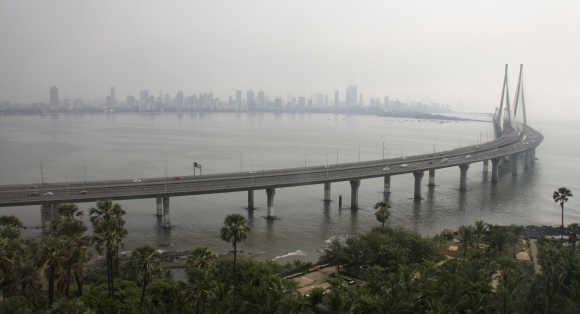 India has no god-given right to foreign capital.
In West Bengal, culture pips welfare in fund allocation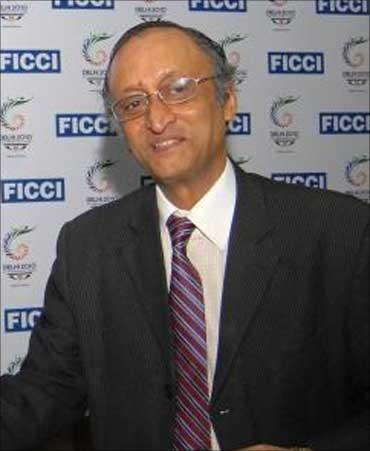 Outlay for cultural activities increased, for social welfare schemes slashed
SPECIAL: Value investing and the margin of safety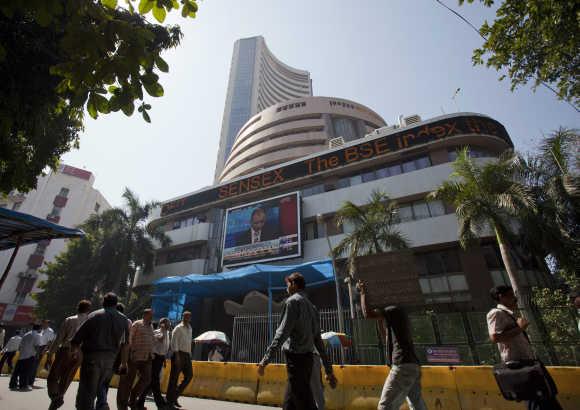 Intrigued by the concept of value investing? Read on...
PHOTOS: This supercar can go up to 390km/h!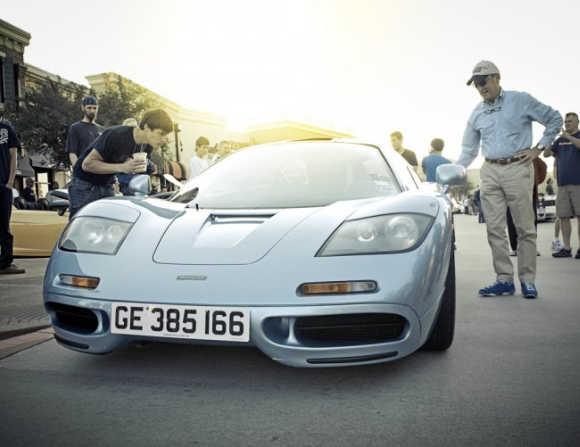 McLaren F1 is a supercar designed and manufactured by McLaren Automotive.
PHOTOS: Life and style of Chinese millionaires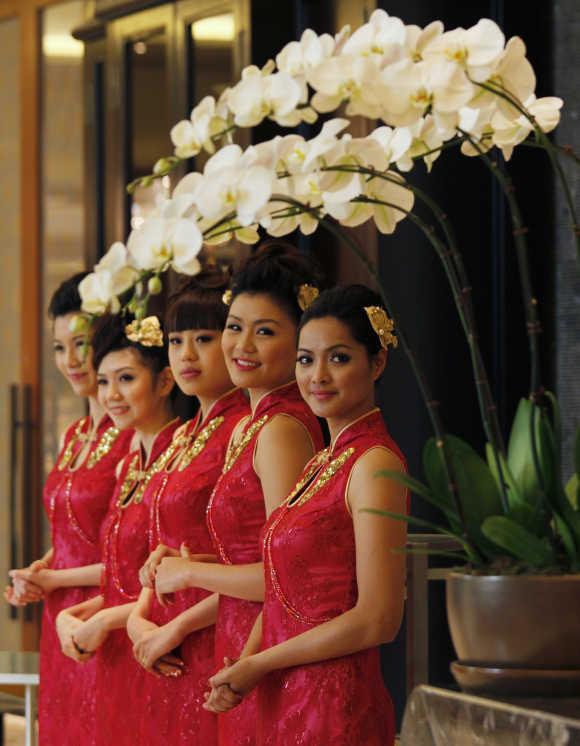 There are currently 2.7 million high-net-worth individuals in China.
As water becomes scarce, DROUGHTS ravage the world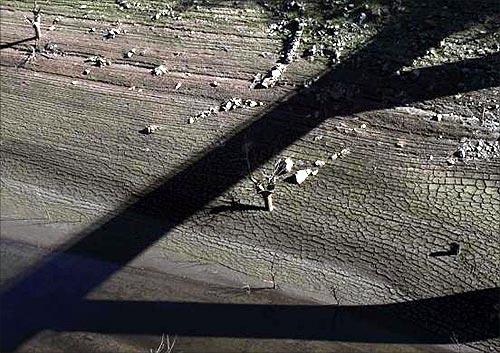 he cracked earth of the drought-stricken Portodemouros reservoir is seen in Portodemouros, northern Spain April 8, 2012
PHOTOS: Onboard the stunning Disney Fantasy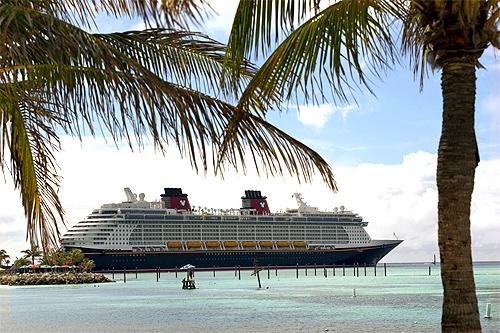 Disney Fantasy is the fourth ship in the Disney Cruise Line fleet, which started operations in 1998.
Is Kingfisher Airlines really in trouble?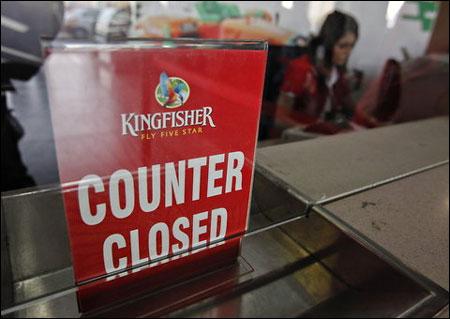 It may just be a well-crafted strategy by Vijay Mallya to sail through the current crisis
Economic freedom: 122 nations, Pakistan beat India!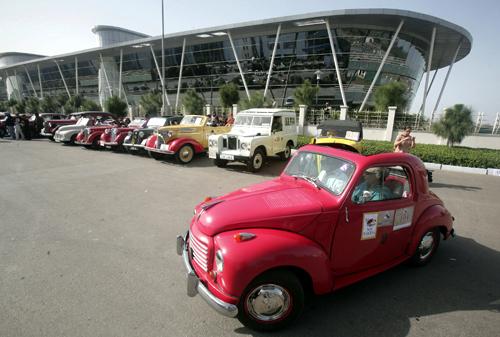 The world economy is in trouble, and governments are making things worse, says the 2012 Index of Economic Freedom published by the Heritage Foundation and The Wall Street Journal.
IMAGES: Meet the world's richest CEOs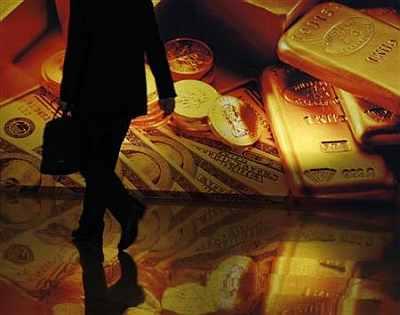 According to the study, the ranking is based on net worth figures from Wealth-X, a research firm that provides information on ultra high net worth individuals to private banks and consulting firms.
April 12, 2012
SUCCESS story: He started a software company at 18!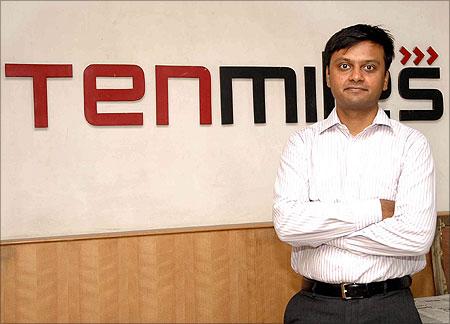 Shalin Jain's journey as an entrepreneur started when he was a college going teenager.
Huawei launches NEW smartphone in India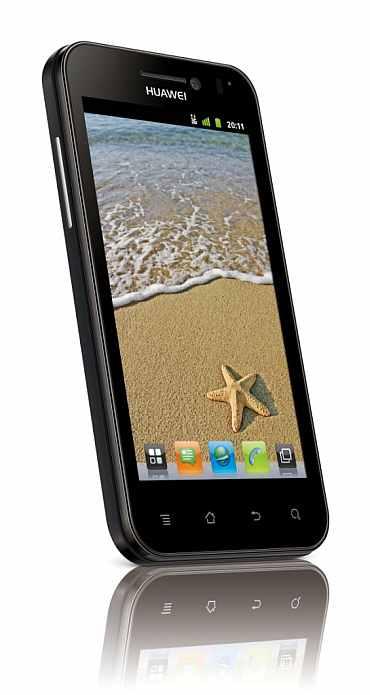 Huawei Devices, which aim to be amongst the top three handsets brands by 2016, on Thursday announced the launch of Huawei Honor and the New Huawei Ideos X5 in the Indian market.
IMAGES: What Mallya can learn from Buffett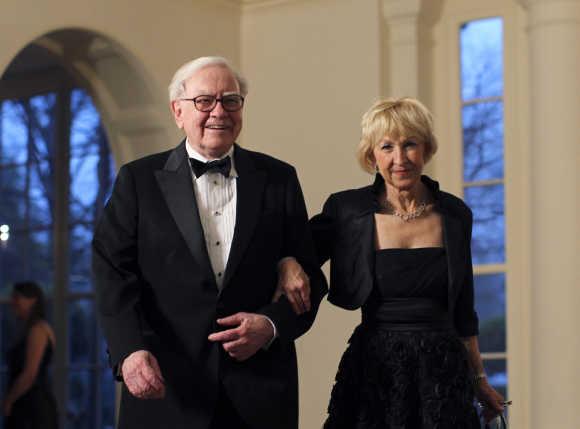 Worst sort of business is one that grows rapidly, requires significant capital to engender the growth, and then earns little or no money, says Buffett.
IPL viewership slump worries advertisers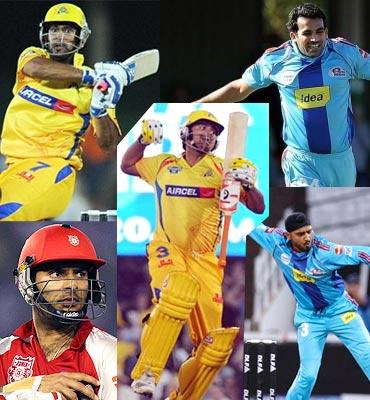 Some say they saw it coming, with the earlier Team India performance, cricket fatigue
In 4 years, India has gone from shining to crawling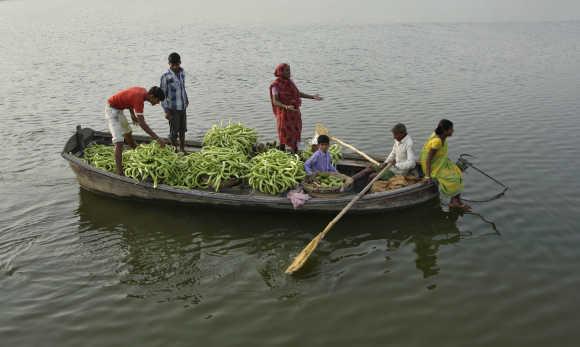 Four years ago India was riding high.
IMAGES: The Rs 5.89 lakh Maruti Ertiga is here!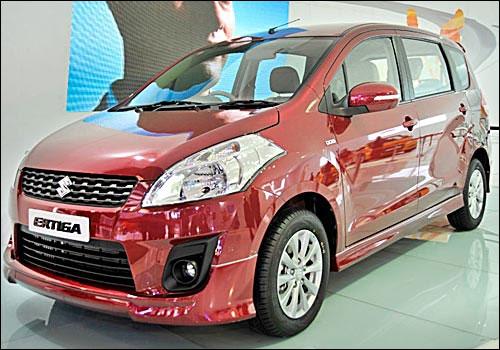 Maruti reversed geared this time and for the first time in history, designed a car from scratch to suit Indian conditions.
AI revival plan: Rs 30,000 crore equity over 9 years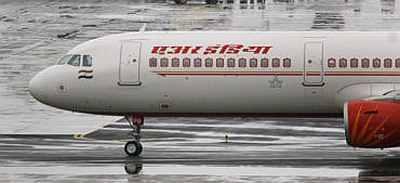 The CCEA approved the TAP and the airline's financial restructuring plan, which includes additional equity infusion by the government.
IMAGES: The highest selling cars in India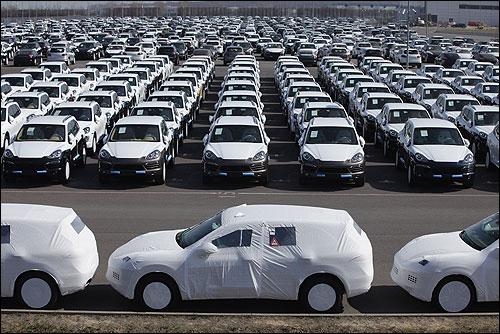 Car sales in India grew by just 2.2 per cent in 2011-12 , the slowest in two years.
COLUMN: China's economy booms, India lags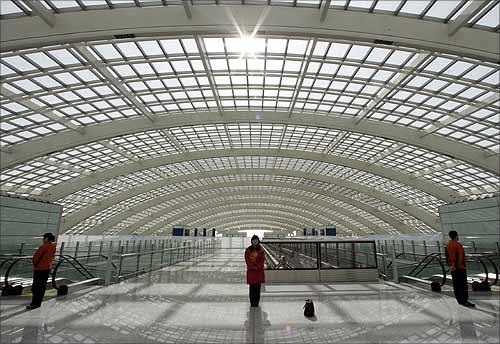 China's ascendancy has reached a point where India will have to play a delicate game of exercising autonomy in its pursuit of national objectives without provoking conflict.
25% travel bookings for Indonesia may be cancelled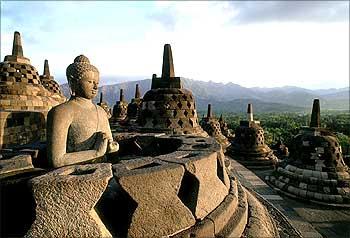 Travel companies are trying to address the concerns of those visiting Indonesia and surrounding coastal areas.
How much do Indians SPEND on food?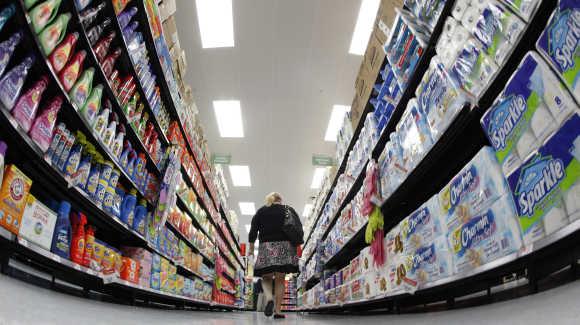 In 2011, the Chinese spent 14 per cent of GDP on groceries.
PHOTOS: 3 Indian cities among world's top megacities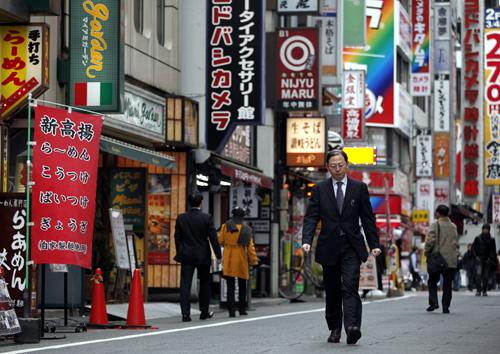 A megacity is a metropolitan area with a total population of over 10 million people.
The shocking experience of taking a UID card!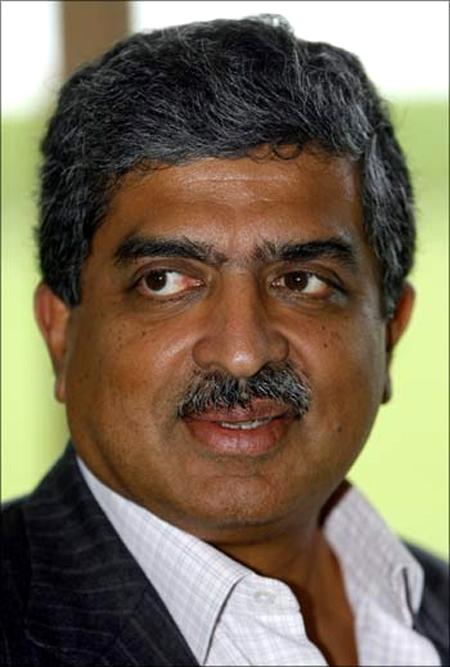 Machines obey bumbling humanity in ageless India.
Volkswagen's journey in India: Crests and troughs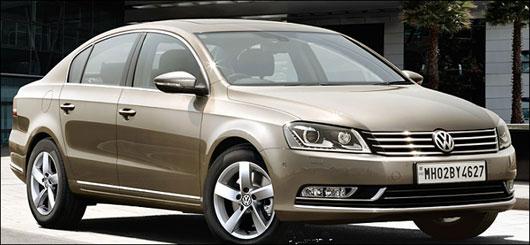 Indian car market is crucial for any carmaker to maintain an upper hand in automotive industry dynamics.
Priyanka Chopra LAUNCHES Nikon's summer range series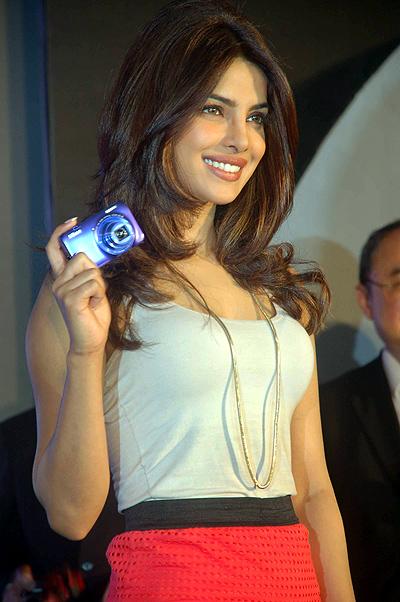 Actor Priyanka Chopra unveiled imaging maker Nikon India's latest Coolpix collection for Spring Summer 2012 on Wednesday in Mumbai.
Employees in India may get LOWER salary hike in 2012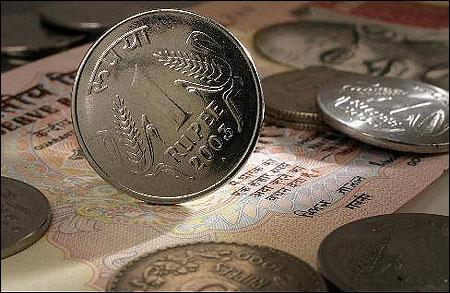 As per the survey conducted by HR consulting firm Right Step Consulting, the salary hikes for India would decline to 11.54 per cent in 2012 from 11.89 per cent in 2011.
April 11, 2012
IMAGES: India's top 15 BPO employers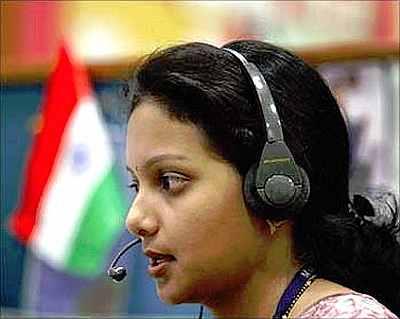 The survey conducted by Dataquest, India's leading IT magazine, consists of two parts: HR round and employee satisfaction.
PHOTOS capture oil extraction controversy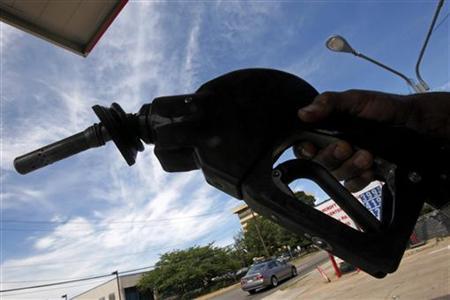 Hydraulic fracturing, also known as fracking, is used to extract oil from deep within the earth.
Infy CEO puts spotlight on better half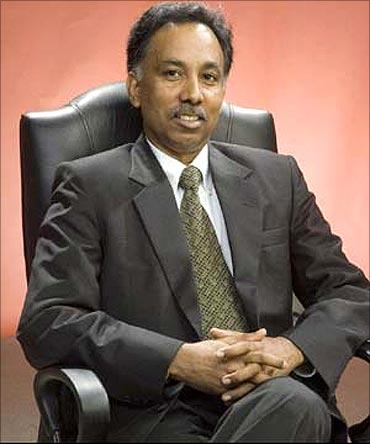 Shibulal plans to commission biography of his wife
Spielberg gets funding from Reliance Entertainment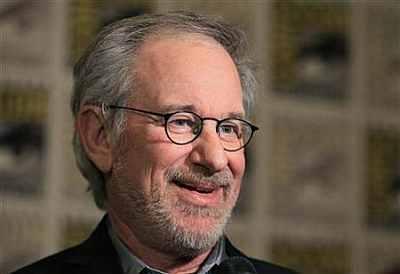 Reliance Entertainment, a unit of the Anil Ambani-led ADA Group, is expected to give $ 200 million to Hollywood director Steven Spielberg's DreamWorks Studios, a deal which will extend a new financial lease of life to the struggling California-based film company.
Amazing PHOTOS of a yacht that's actually an island!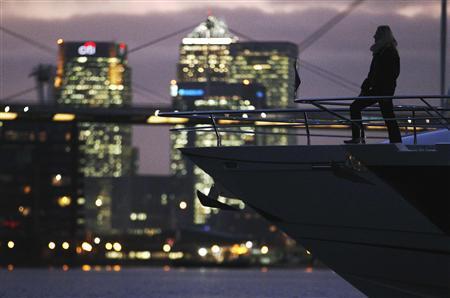 While there are many superyachts that are luxurious, comfortable and really huge, but none come even close to this superyacht.
COLUMN: How Aadhar is transforming lives in Jharkhand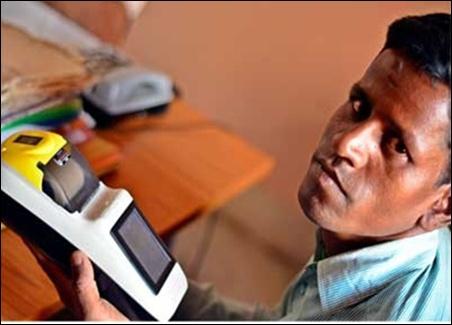 Aadhaar is helping in weeding fake beneficiaries from social welfare schemes and transforming lives across Jharkhand.
IMAGES: World's 10 most impressive cities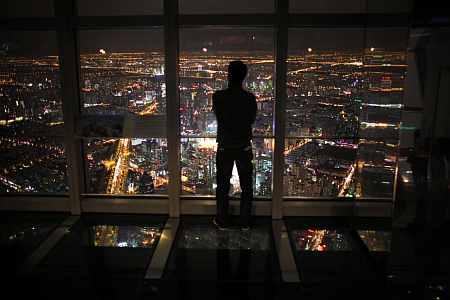 A recent study titled - The Wealth Report 2012 - suggests that even though the focus is now on emerging economies; established top cities in the world will continue to draw wealth for sometime.
A rags to riches story of a roadside fruit vendor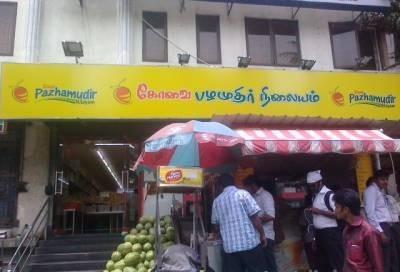 From roadside vendor to Rs 150-crore (Rs 1.5 billion) regional giant, this is one of a kind, rags-to-riches story that will inspire anyone.
Obama pushes for HIGHER taxes on the wealthy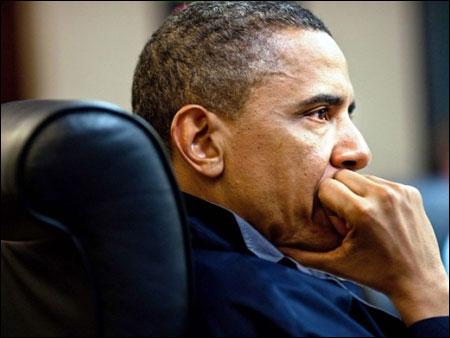 US President Barack Obama has made an aggressive case for imposing more taxes on the rich and criticised those opposing his 'Buffet Rule'.
Lavasa turns into a bad dream for banks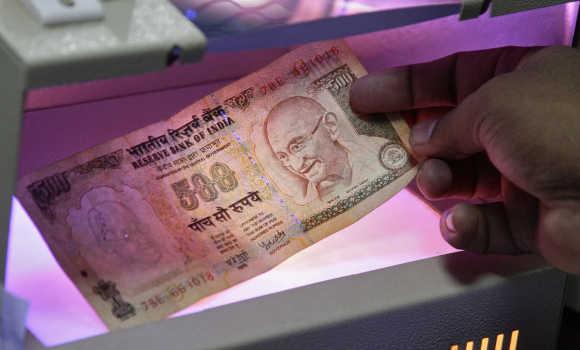 Dream hillstation project Lavasa, near Pune, is now a millstone around lenders' neck.
IMAGES: India set to see a pizza war!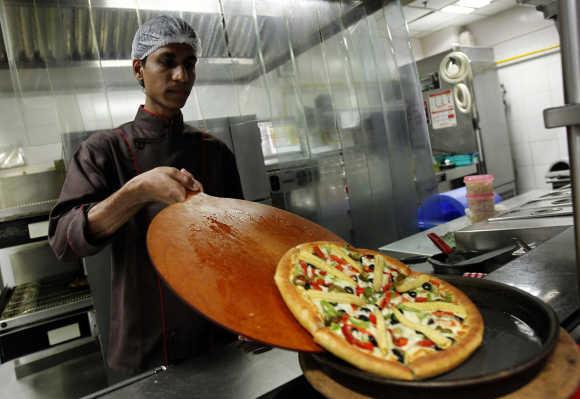 As new players make plans to invade the Indian market, learning from incumbents like Domino's and Pizza Hut may be the best hope for survival, even success.
Now, prosecution of tax evaders made easier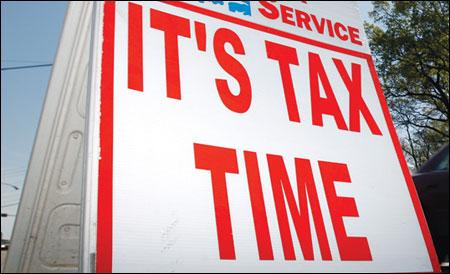 A senior finance ministry official said on Tuesday the proposed change in the Finance Bill, 2012, would broaden the definition of commissioner.
PHOTOS: Mahindra in race to acquire Saab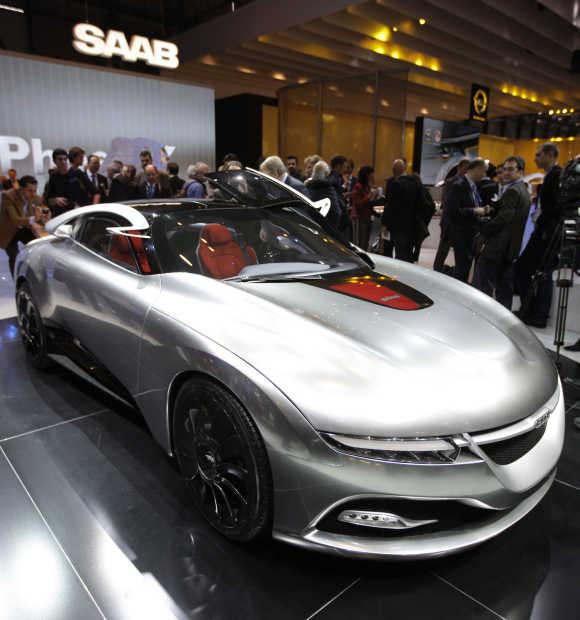 Last day for bid over; Mahindra is said to be one of those interested.
PHOTOS: Symbols of China's economic success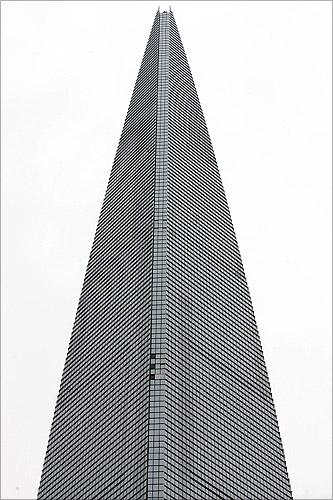 An economic superpower, China is marching ahead to become the world's largest economy.
PHOTOS: World's biggest coffee producers and drinkers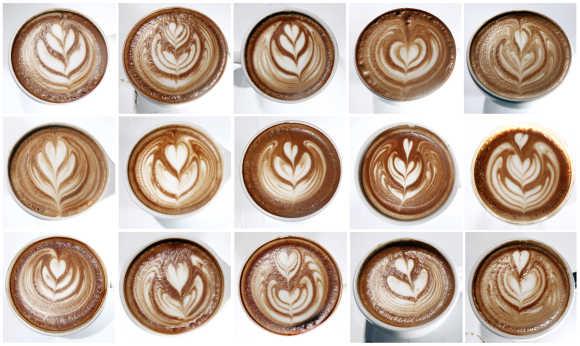 Green (unroasted) coffee is one of the most traded agricultural commodities in the world.
The STUNNING Maruti Ertiga: A sneak peek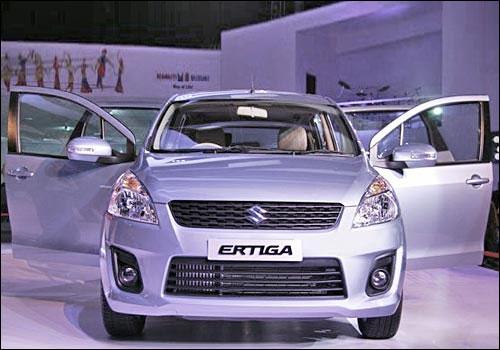 Since the last one month, many test drives have been conducted and speculations reported ahead of its launch on April 12, 2012.
April 10, 2012
SPECIAL: Why the annual Budget is like a bikini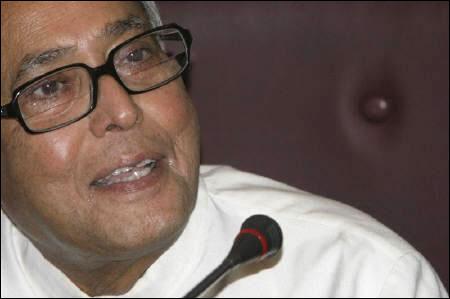 Five things you did not hear the finance minister Pranab Mukherjee say in the budget speech.
How to invest profitably in global markets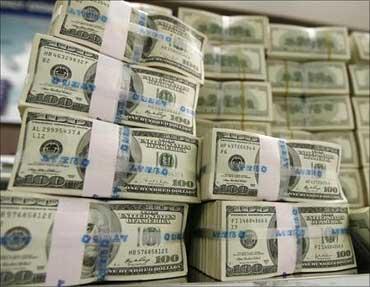 High net worth individuals slowly warm up to US market; however, financial planners generally discourage such dabbling
GLIMPSES of London, the financial capital of Europe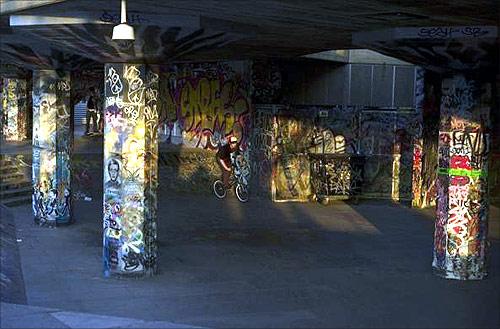 London is a leading global city, with strengths in the arts, commerce, education, entertainment, fashion, finance, healthcare, media, professional services, research and development, tourism and transport.
IMAGES: Stunning cars that will make you drool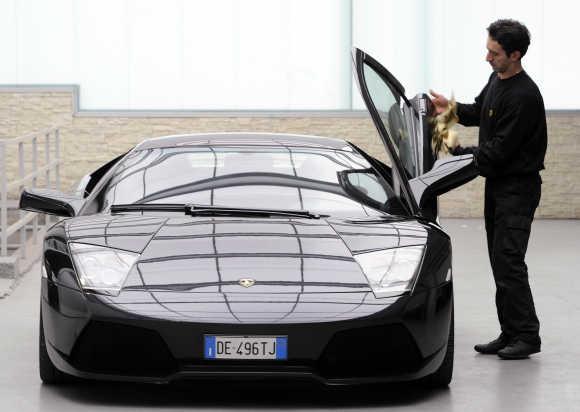 New York Auto Show is one of the most awaited motoring events in the world.
Job scheme to provide food, too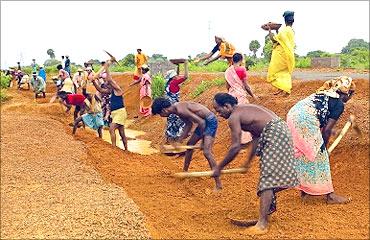 The job guarantee scheme is set to provide food grain as part of wages.
PHOTOS: 10 stunning towers around the world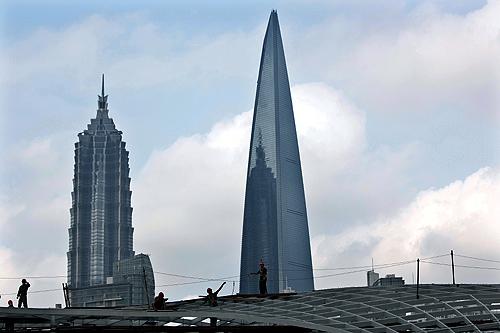 Take a look at these impressive towers with huge atriums...
Indian job market upbeat, no slowdown blues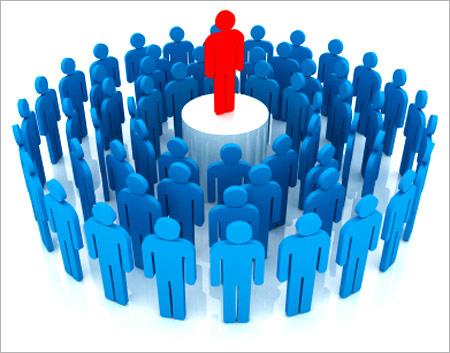 The slowdown has returned, but this time things are different. Suryavanshi is sitting on two job offers, wondering which to zero in on.
PHOTOS: Sahara makes $600mn bid for NY Plaza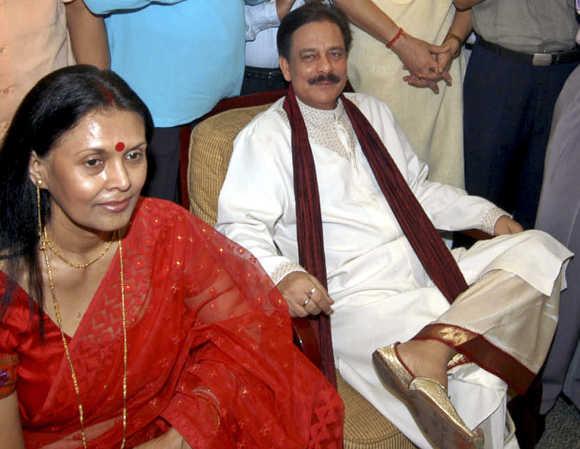 Sahara has paid a 10 per cent down payment for the 105-year-old landmark.
IMAGES: Maruti to launch Ertiga to take on Innova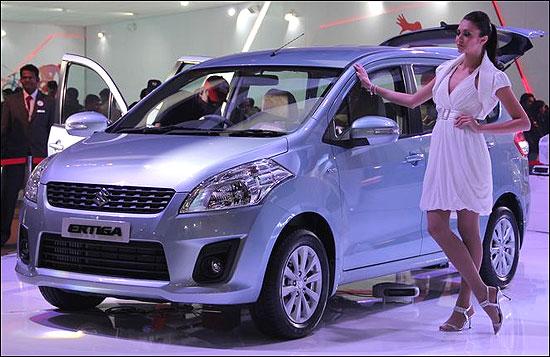 With 25 per cent sales growth in the multi-utility vehicle segment, other car makers rushing in, too.
IMAGES: Inside the most expensive hotel room in history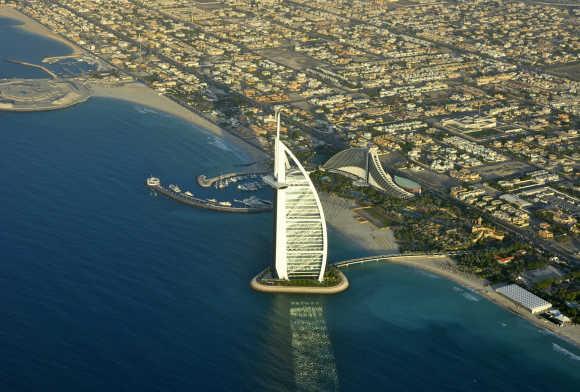 Burj Al-Arab is a luxury hotel located in Dubai, United Arab Emirates.
PHOTOS: 10 most-liked CEOs in the tech world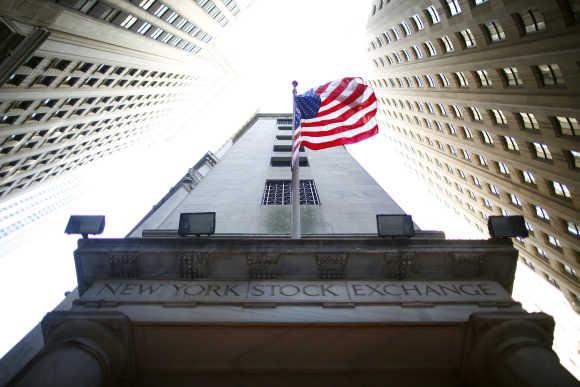 Not many bosses receive glowing feedback from their juniors, but some do.
April 09, 2012
After MFI turmoil, chit funds the next big draw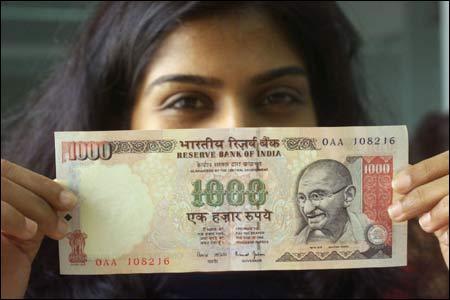 PE/VC investors keen on bolder bets in sect#8744 rise in investment enquiries, growth
Iconic and historic PHOTOS of London Stock Exchange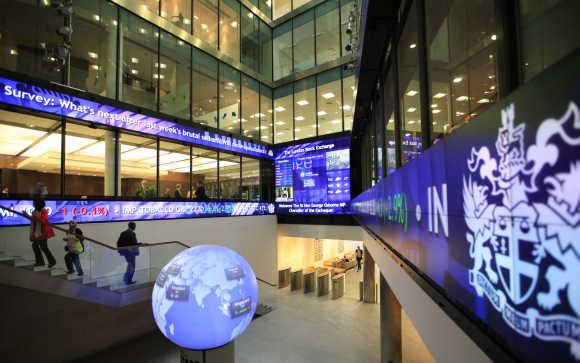 London Stock Exchange is the fourth-largest bourse in the world and the largest in Europe.
COLUMN: A pension for the poor and elderly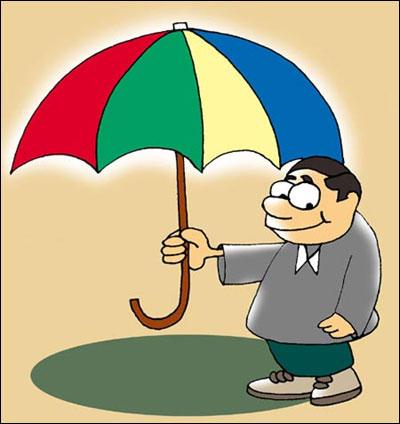 Proponents of universal pension coverage argue that India is now a rich country with a large population of poor people. So resources are available but not adequately channeled to those who need them.
Will Goa's Grand Hyatt be demolished?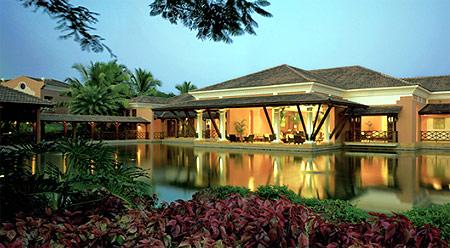 High court to hear contrasting views on location in CRZ later this month, in the background of more than one rule change.
Equities to take cues from Bernanke, Infosys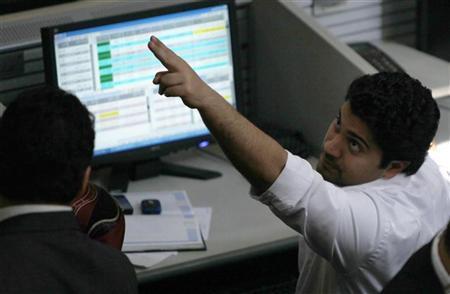 Key among those would be US Federal Reserve Chairman Ben Bernanke's speech late on Monday evening, fourth-quarter earnings report by information technology major Infosys Technologies and India's industrial production data during the week.
Selling property? Know all about capital gain tax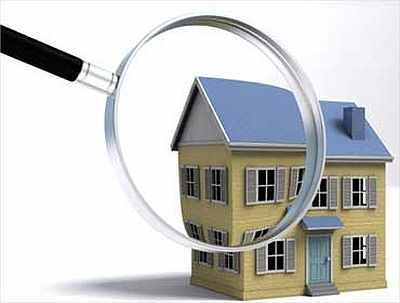 What is confusing for many investors though is the tax structure on these real estate transactions. Here, we will explore the tax liability on such transactions, also known as capital gain (or loss depending on whether the investor made money on the transaction).
The iconic Mysore Palace to get a makeover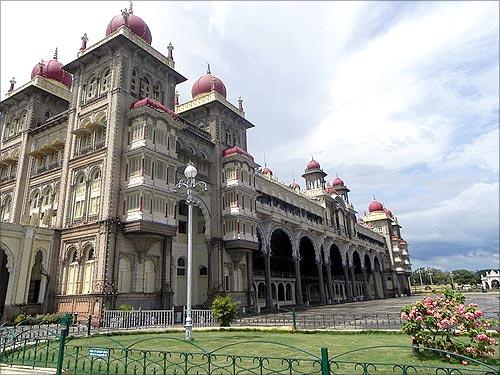 The allocation of Rs 25 crore for the facelift of the iconic Mysore Palace in chief minister Sadananda Gowda's Budget 2012-13 will pave the way for the first major makeover of the palace which is celebrating its centenary year.
Airlines cut business-class seats on domestic routes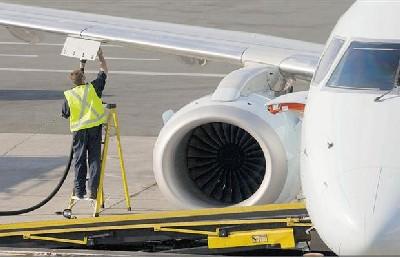 Of the 62 Airbus-320 family of aircraft, AI has started converting 14 to single-class configuration and to decrease the number of business-class seats in 43 others from 20 seats per aircraft to 12.
PHOTOS: India's most amazing malls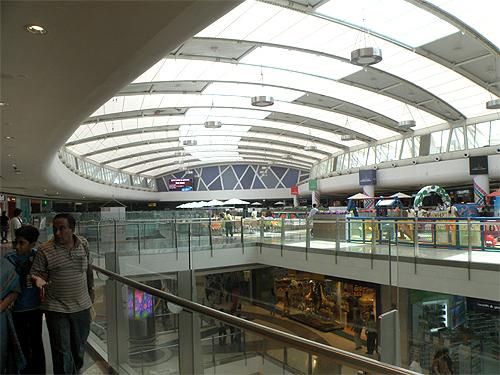 The largest Indian mall is less than a fourth of the world's largest mall and does not figure amongst the 30 largest malls in the world.
Low-end tablet PC: A cheap hook-up and a killjoy affair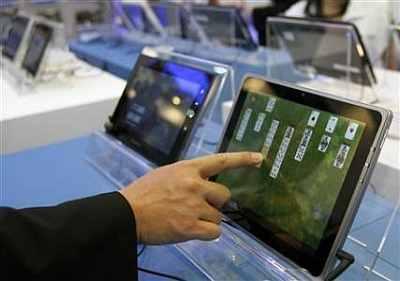 Going for a tablet purchase? Don't let price points persuade you. Frugal innovation in tech may be grabbing headlines these days, but the bottom line remains very much the same -- 'cheap ain't better'. The 'affordable' breed of tablet PCs are in stores, but their ilk may not be relied upon.
How will Indian consumers pay in the future?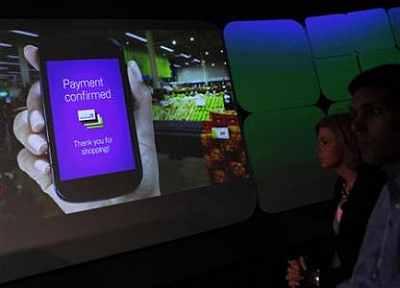 With all the innovation in technology and business, as well as new consumer behavior, it's sometimes difficult to separate what will shape the future of payments from what is just hype.
GOOD NEWS! Expect 20% Sensex return in 2012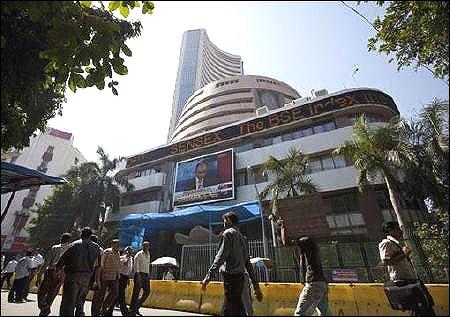 Indian equities are currently undervalued vs their own past levels and current peer levels. Since 2007, the Sensex has reached 16,000 for the sixth consecutive year.
Looking for easy way to order food? Here's HELP!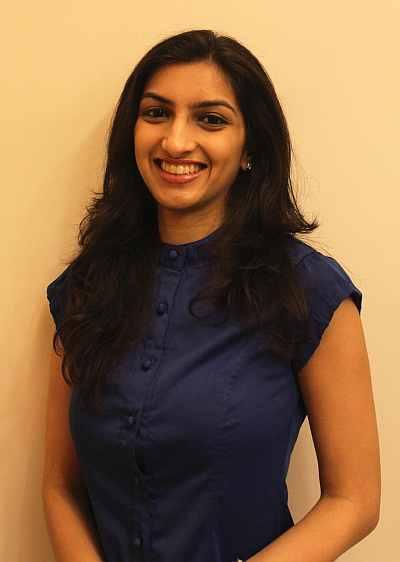 She is a self-confessed foodie. It's this passion for food which inspired her to start Deliverychef.in. Meet Aditi Talreja, the 23 year-old owner of this online aggregator for restaurants and other food providers.
IMAGES: Which are the BEST cars and bikes in India?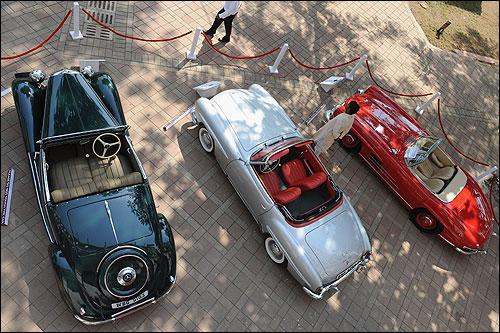 With only 11 categories, they had better be the best of the best. Here they are...
Confused by savings interest rate? Read on...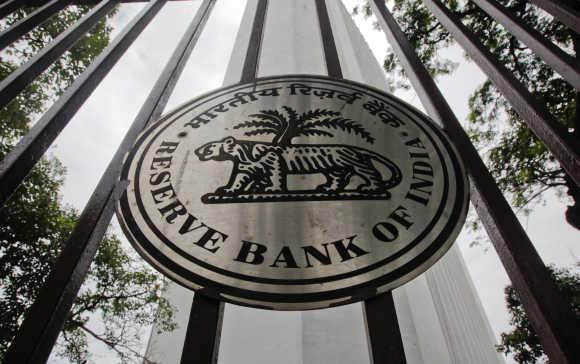 RBI's deregulation drive on saving interest rates has created a competitive environment.
COLUMN: Is India shining? Bah!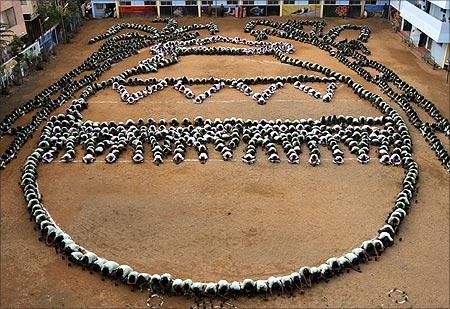 A lack of balance in economic policy, with a fiscal deficit that doubled from 2008 to now, and overemphasis on monetary policy to combat structurally high inflation, resulting in overly aggressive rate hikes, discouraging investment and impairing growth.
Why gold is set to continue GLITTERING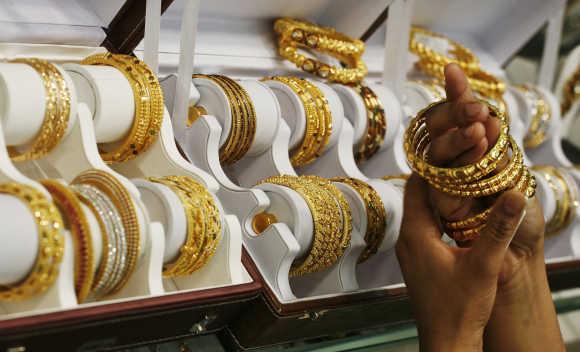 Gold is said to be the most-favored investment instrument in India.
PHOTOS: When Hong Kong fuelled Britain's economy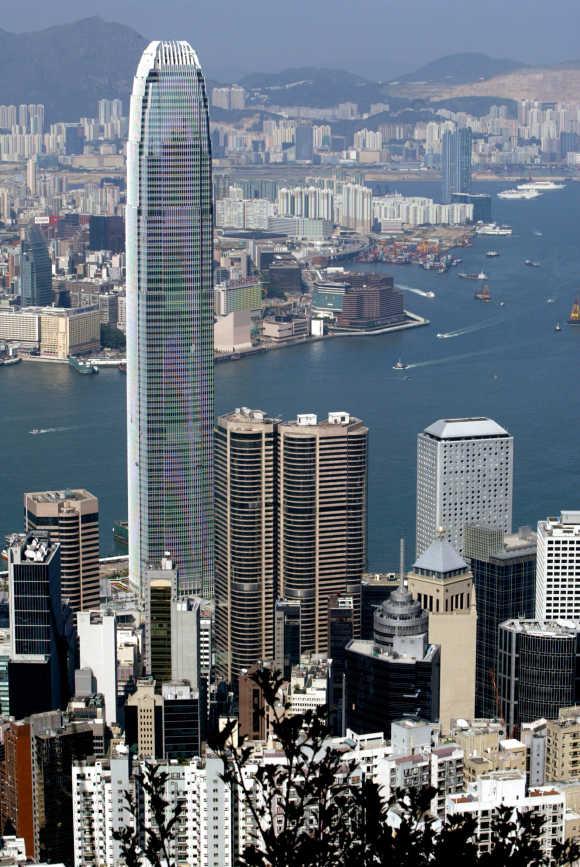 Hong Kong became a colony of the British Empire after the First Opium War (1839-42).
April 06, 2012
China's mobile phone users main target for hackers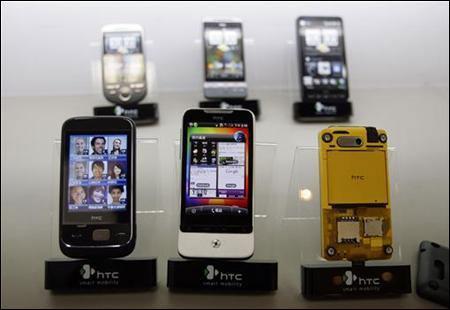 About 7.12 million Internet-capable smart phones were infected with malicious programs in 2011 and the number has been increasing rapidly.
KKR pads up for amusement tax sop in West Bengal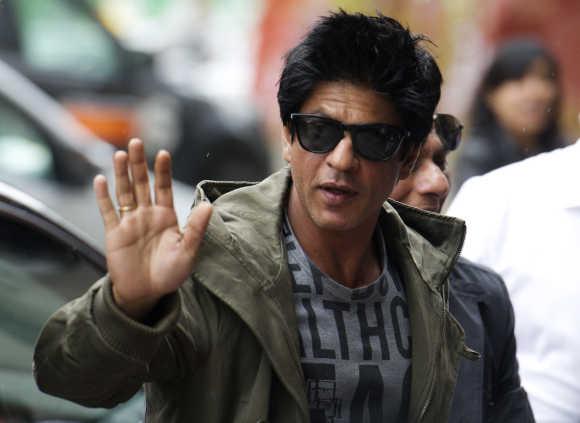 West Bengal might have Bollywood actor Shah Rukh Khan as its brand ambassador, but the alliance comes at a cost.
Photos: A tour across the magical land of Mongolia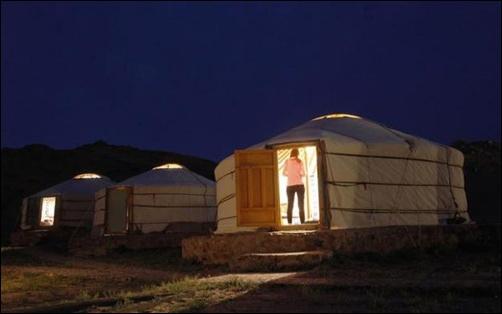 Mongolia is the world's second-largest landlocked country after Kazakhstan.
PHOTOS: That dream home may now cost more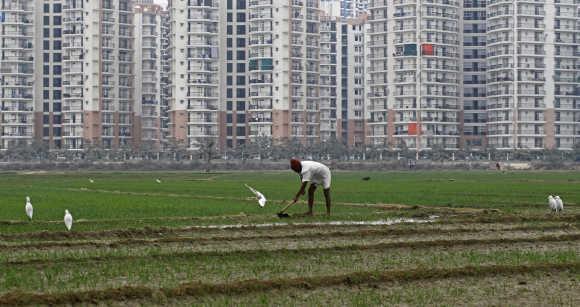 With developers opting for a cost escalation clause, buyers could find sudden rises in an under-construction property.
IMAGES: The IPL II edition of Volkswagen Vento

Vento Trendline and Polo Highline sport exciting features that is bound to woo IPL buffs.
GlobalLogic to offer high quality mobile apps at cheap rates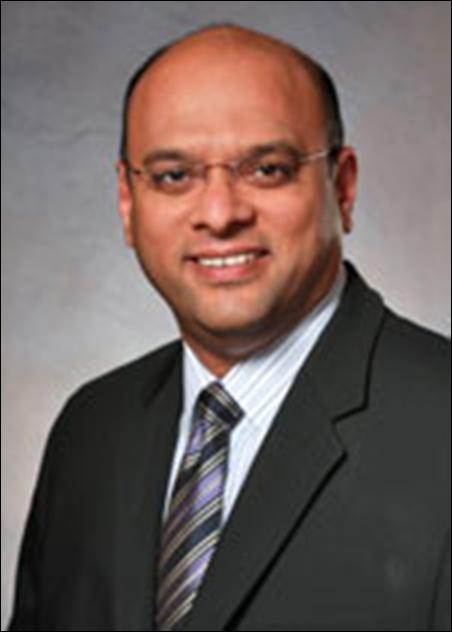 A leading software R&D service provider to technology companies, GlobalLogic has partnered with Appcelerator, to use Appcelerator Titanium application for creating innovative cloud-connected mobile apps for their 1,000 global customers.
King of luxury buses ups the ante in India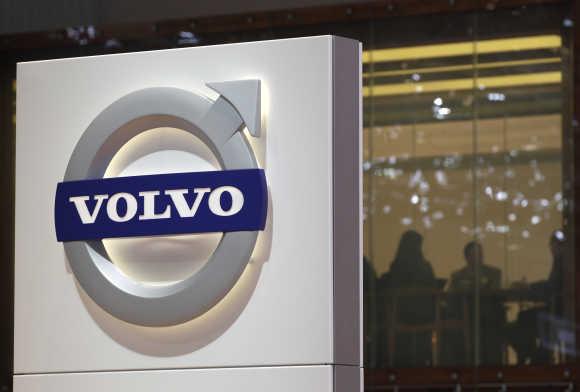 Volvo has redefined bus travel in the country and continues to churn out several new quality products for this market. Can it stave off tenacious newcomers like Tata and Benz?
Unique ID plan can boost growth back to double digit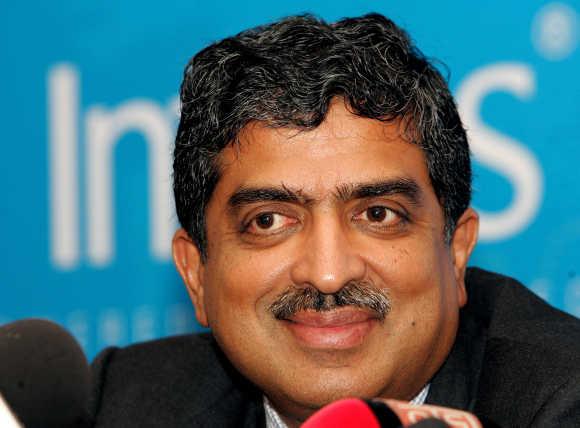 In 18 months, there will be 50 million people using some of these apps.
PHOTOS of London's hidden treasure - Little Venice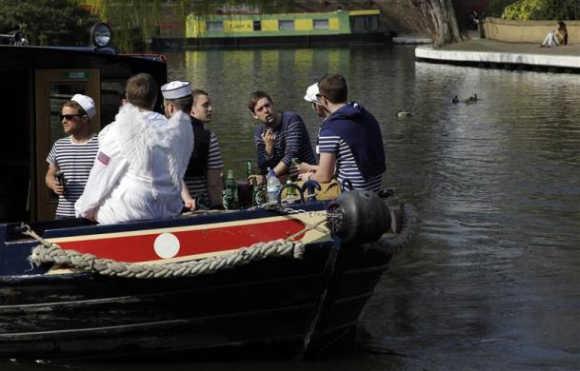 A part that is hidden from most visitors is London's Little Venice.
PHOTOS: A look at how whisky is made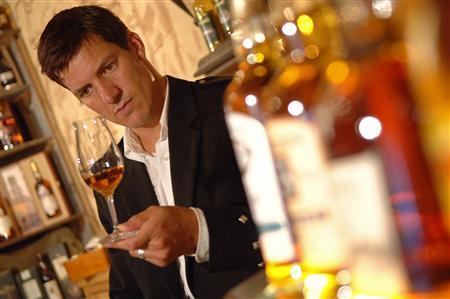 Whisky, or whiskey, is one of the most popular alcoholic drinks in the world.
PHOTOS: The stunning Airbus A380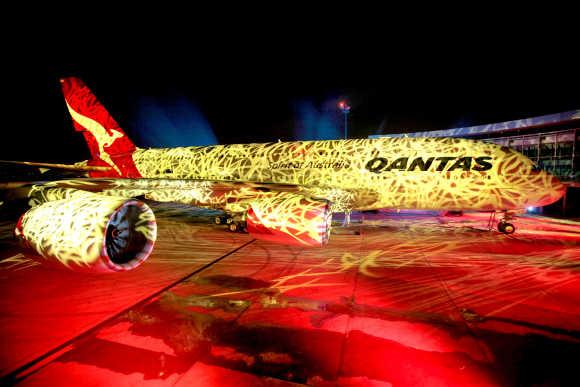 It is the world's largest passenger airliner.
PHOTOS: World's most beautiful classic cars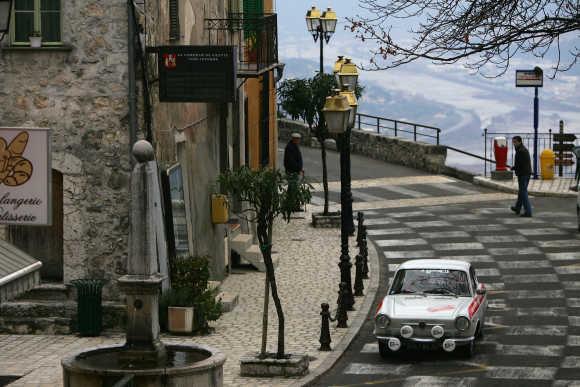 There are some cars that are as sought-after today as they were when they were launched.
April 05, 2012
Stunning PHOTOS reveal how gold is mined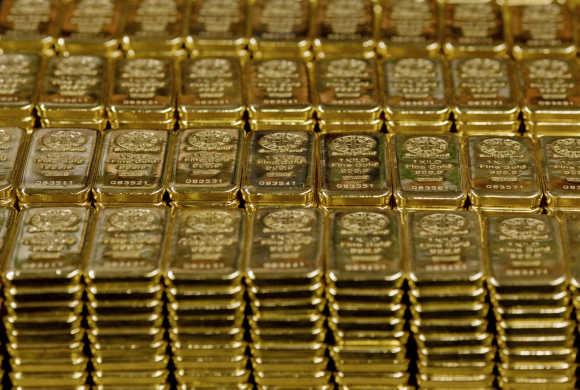 Gold is one of the most sought-after precious metals.
Hiring activities slow down in March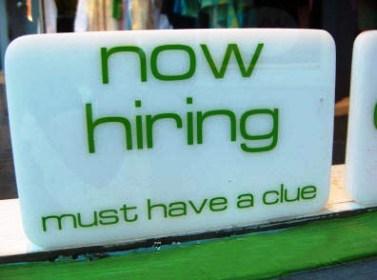 With the ongoing appraisal season in most of the companies, recruitment activities were lower in March compared to the previous month, according to the survey conducted by job portal Naukri.com.
Column: Why Warren Buffett is WRONG about gold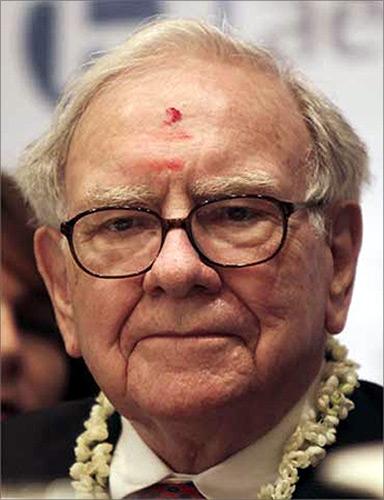 "As Buffett puts it "Gold has some industrial and decorative utility, but the demand for these purposes is both limited and incapable of soaking up new production. Meanwhile, if you own one ounce of gold for an eternity, you will still own one ounce at its end."
Amazing IMAGES of an unbelievable motorhome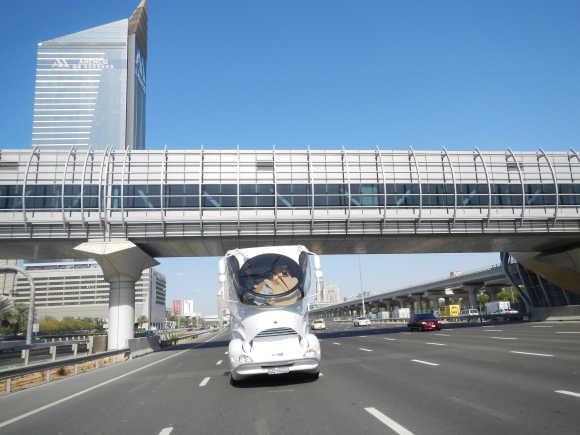 A German company has launched a motorhome that is not only luxurious but also comfortable.
Is China stuck in a Catch-22 like situation?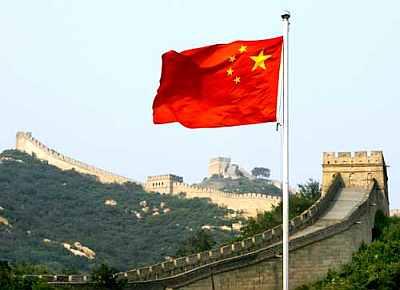 The economic fate of the world is now inextricably linked to China. While China's growth is important, its drivers are frequently misunderstood and poorly analysed. The ability of China to support the seriously compromised global economic and financial system is overestimated.
How to build comprehensive ecosystems?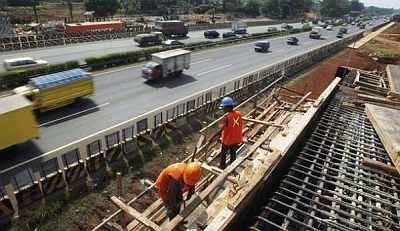 India's inability to address infrastructure is legendary, barring historical exceptions. It shows in electricity shortages, inadequate sanitation, broadband, railway services, airlines and roads. This explores the common strands of such failures, and a possible alternative drawing on China's approach to development.
'India is ranked No. 1 for developer satisfaction'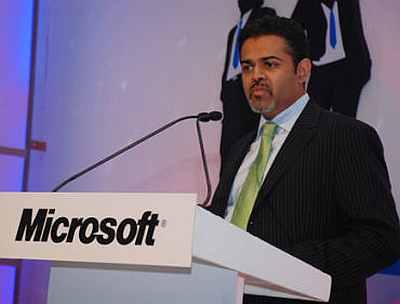 Global software giant Microsoft intends to tap the growing cloud computing market here. Sanket Akerkar, managing director of Microsoft India, says he's seeing an uptick in its adoption by enterprises, to become competitive.
Economy needs ACTION, but the govt is SLEEPING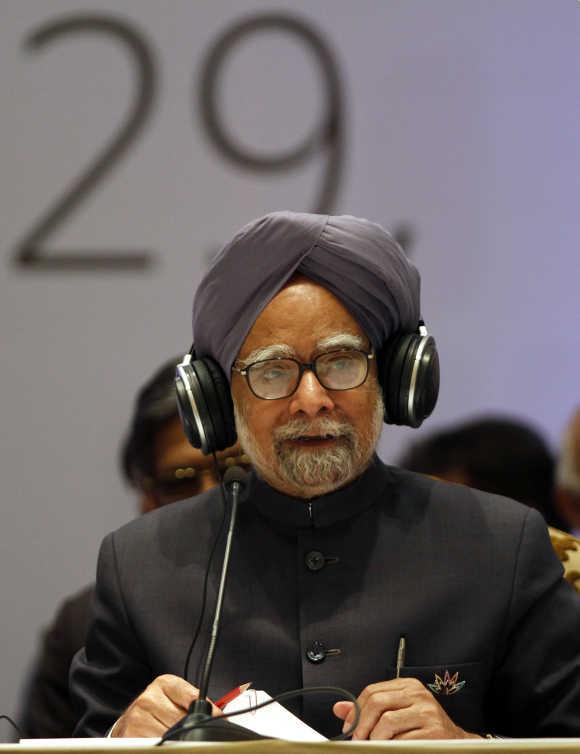 Government has been trying to get rid of the impression that it is caught in "policy paralysis".
IMAGES: Dazzling diamonds from across the globe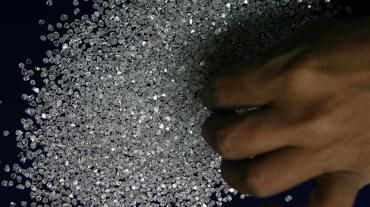 We present here some stunning photographs of diamonds.
'India CANNOT GROW, if Bihar lags behind'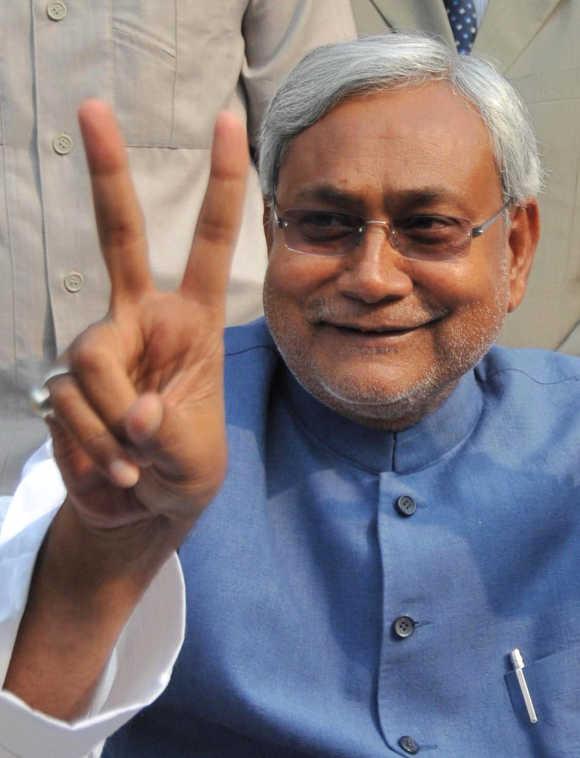 Deputy CM says a lot has been achieved, but the state has to go a long way.
IMAGES: World's most admired technology companies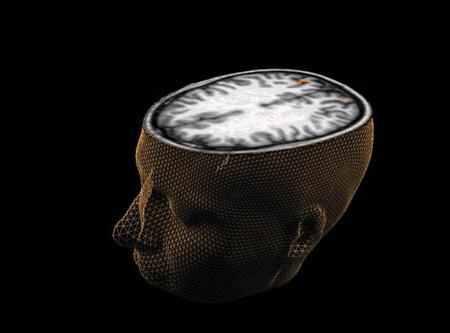 So, which technology firms have the best reputation? These nine firms are the envy of their peers, everywhere! Read on, to find out why
TOUGH course: B-schools on sale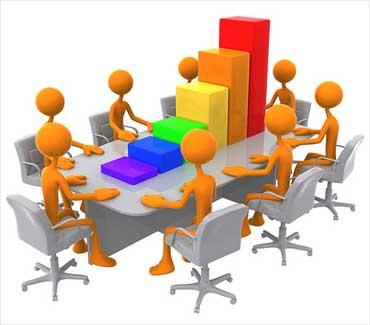 Bad market forces new management institutions to get out of business
Now pay Rs 200 more for cancelling air ticket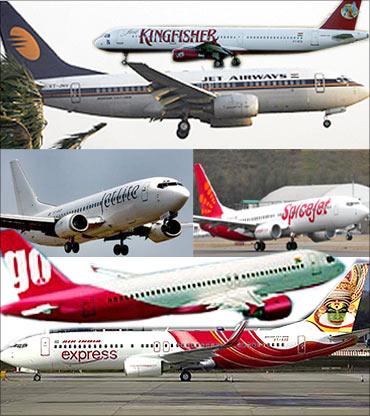 From April 1 all domestic airlines except Air India have increased fee for cancellations and date change by Rs 200 to Rs 950.
IMAGES: 10 cars under Rs 5-lakh coming to India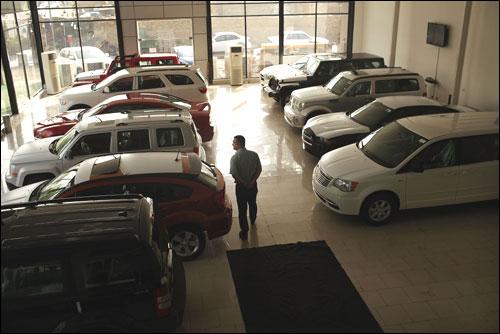 In the last one year, a number of global car makers have shown their interest in debuting in this segment.
April 04, 2012
Salary talks: Indians most confident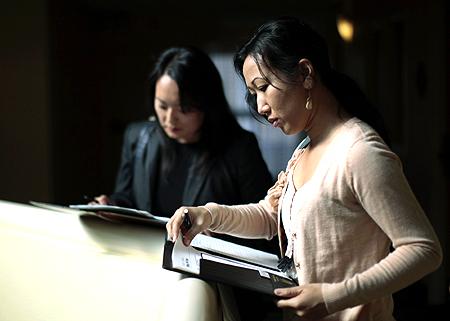 As per the survey conducted by professional networking website LinkedIn across eight countries, Indian professionals are the most confident people in career negotiations like asking for a raise or closing a business deal.
GOOD NEWS! Robust hiring, 12% pay hike on anvil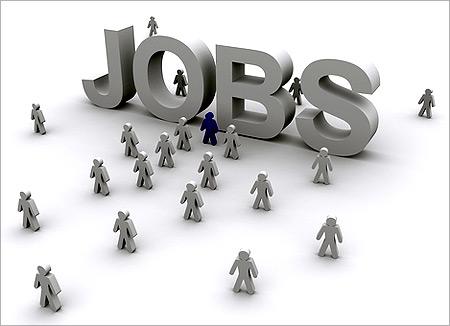 According to the study conducted by staffing consultancy Mercer, organisations are planning to hire aggressively this year, when competition could grow further for right talent.
Tatas refute media reports; Indica still in focus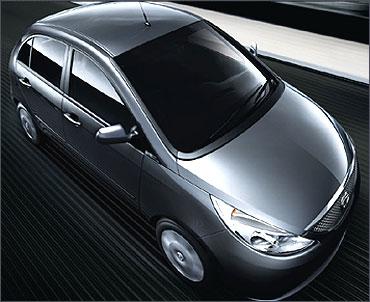 Contrary to information in the report, Tata Motors does not have any plans of 'de-emphasising' the Tata Indica, the statement said.
Unusual PHOTOS of stock exchanges from around the world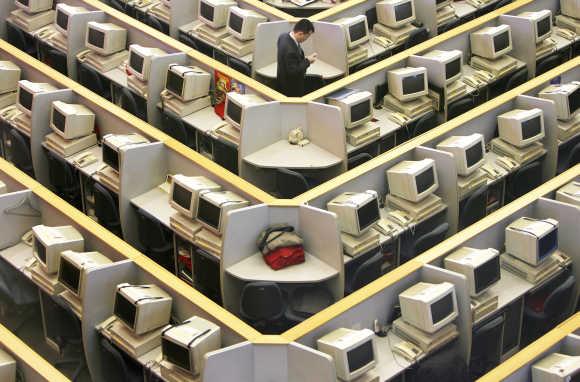 There is more to bourses than just men in suits and hard cash.
Apollo's mission: To serve the masses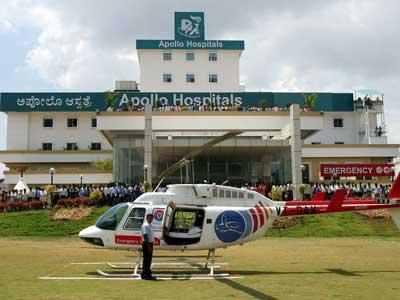 Local healthcare is a largely disaggregated affair but Apollo's new plan to start local clinics could change the way we access doctors while adding another valuable addition to the hospital group's value chain.
As Aadhaar debuts in Jharkhand, doubts arise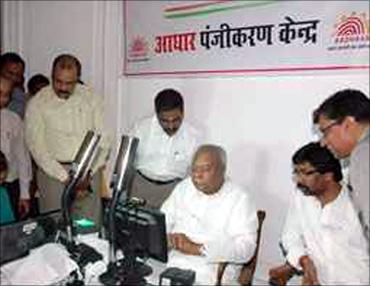 UIDAI will have to assail concerns over authentication and connectivity that have emerged in the Jharkhand pilot projects.
GDP growth: The BEST and WORST performing nations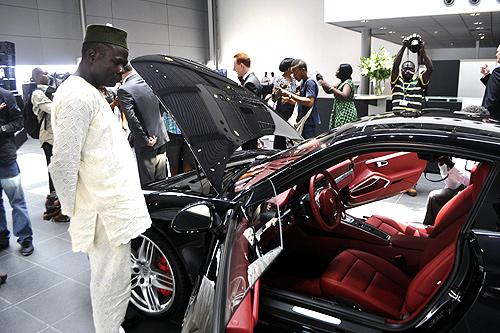 While emerging economies present the best chances for economic growth, not all countries will prosper at the same rate.
Amazing PHOTOS of a 'hidden paradise'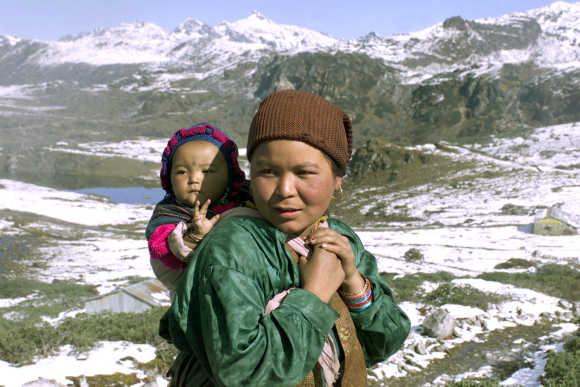 Steep mountain walls enclose the valley on either side with snow-clad ramparts.
Haridwar factories brew Manesar-like labour situation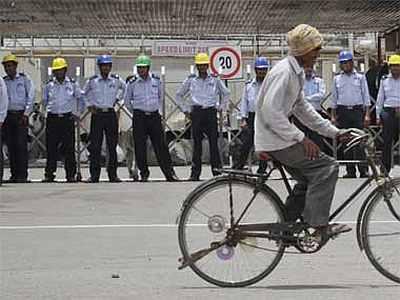 Workers at Satyam Auto and Rockman Industries, two leading auto parts suppliers to India's largest two-wheeler company, Hero MotoCorp, have been on strike for the past two weeks. They have come together to press for better wages and a workers' union.
These heritage brands are old but not ageing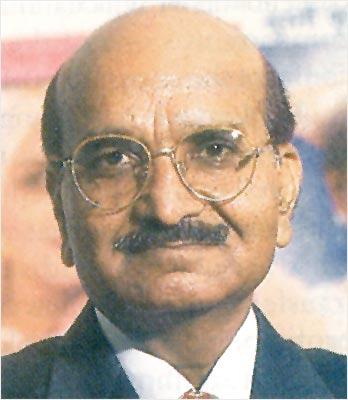 Many brands have proved there is gold in old. What explains their success?
SPECIAL: When big brands hide behind a veil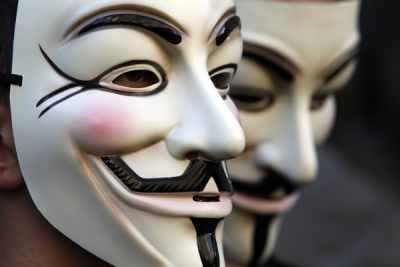 The moral of the story is that BSing helps CEOs often get out of tricky situations where the "real" answer is obvious, but they can't be seen mouthing it.
IMAGES: These hot cars will now cost MORE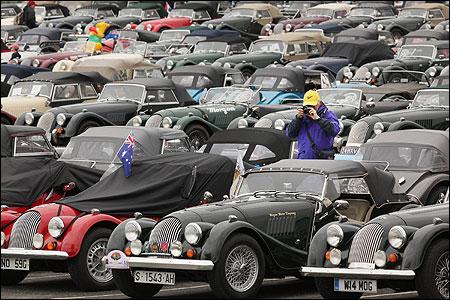 Auto giants like Hyundai, Volkswagen and Nissan too will hike prices, even though no announcement has yet been made.
Air India plans fare system that syncs with fuel price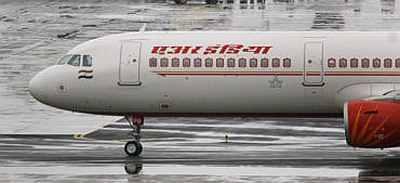 According to the formula being worked out, the company would raise the fuel charge by Rs 50 for every Rs 1,000-per-kilolitre increase in the rates of jet fuel. Inversely, there would be a slide in the fares by the same amount in case of a Rs 1,000-per-kl decrease.
A Kerala youth turns coconut plucking into a hi-tech job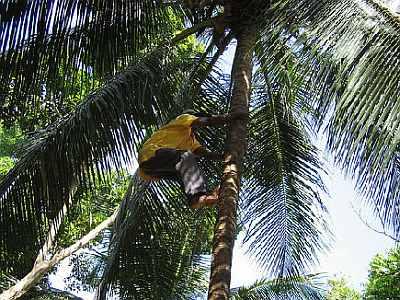 Shortage of trained nut pluckers is a grim farm sector problem in Kerala but for 37-year-old Selvin Chacko coconut plucking is a hi-tech profession involving car, mobile and even a dedicated website.
PHOTOS: Time for non-American to head World Bank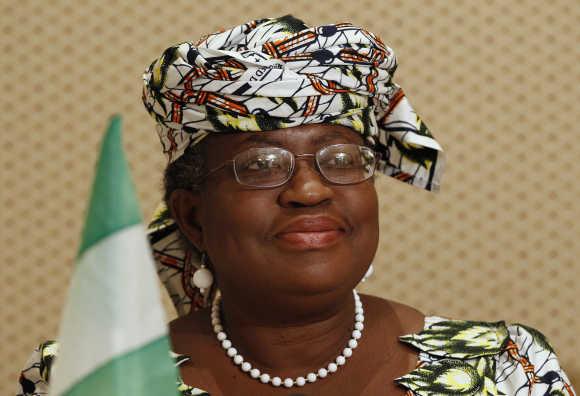 The race for the top position at the Bank is really heating up.
IMAGES: The World Trade Centre is 100 storeys high!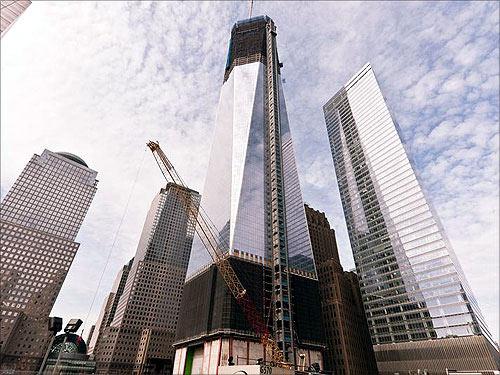 It will soon be the tallest building in New York City, surpassing the Empire State Building.
PHOTOS: The amazing Flying Car is all set to take off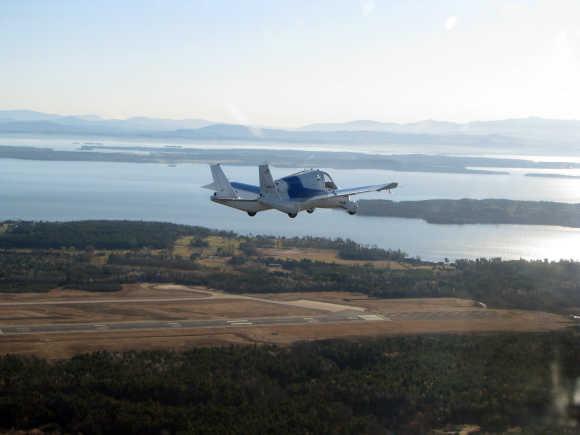 Dream of a flying car could become a reality soon.
April 03, 2012
US court permits class action lawsuit against TCS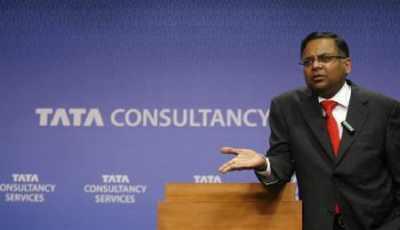 The lawsuit filed in 2006 by two of its former employees, Gopi Vedachalam and Kangana Beri, alleges that Tata unjustly enriched itself by requiring all of its non-US-citizen employees to endorse and sign over their federal and state tax refund checks to Tata and by taking unauthorised deductions from employee's paychecks.
IMAGES: New Renault diesel Fluence at Rs 15.2 lakh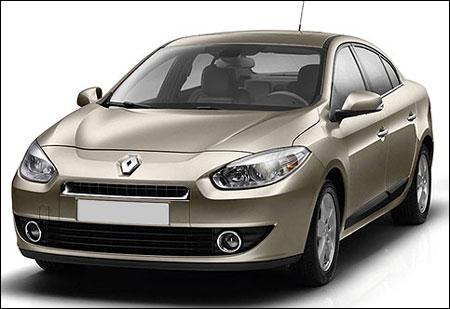 The new Fluence will be powered by 1.5 litre diesel engine, which will give a mileage of 20.4 kilometre per litre.
Indian ADRs lost $6-bn of market value in March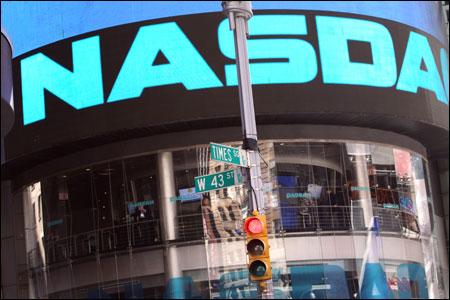 The 15 Indian entities listed on the New York Stock Exchange and Nasdaq saw their cumulative market value plummet.
Stunning IMAGES of beautiful Rajasthan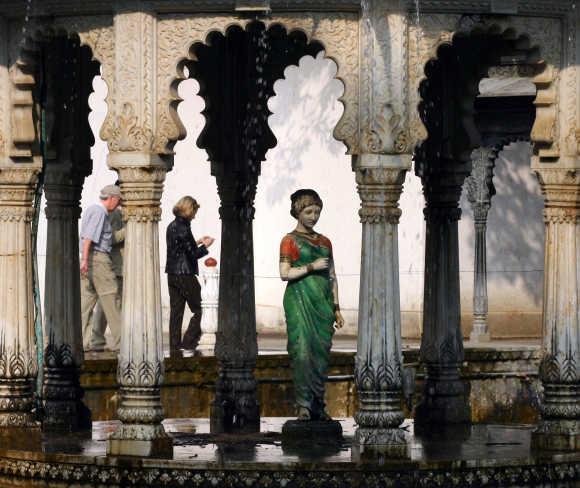 Rajasthan is a vibrant, exotic state where tradition and royal glory meet in a riot of colours against the vast backdrop of sand and desert.
PHOTOS: How workers toil at Foxconn, the human sweat-shop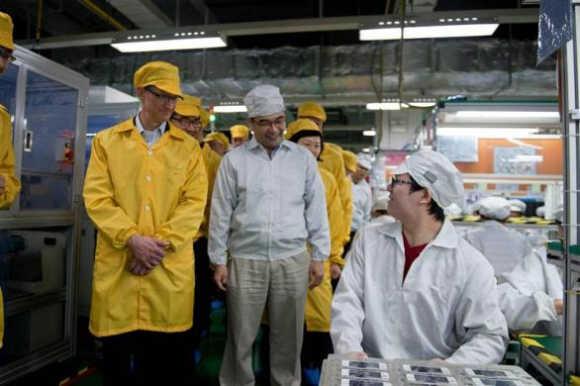 Foxconn has been involved in several controversies, mostly relating to how it manages employees in China.
Passwords are most insecure, says a study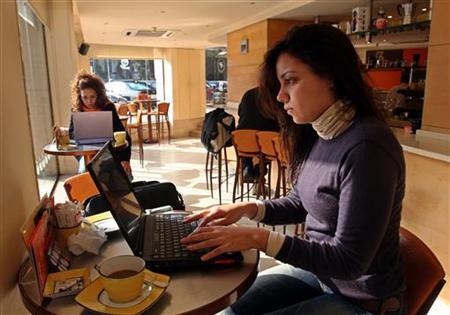 Passwords are most insecure, says a study
US asks India to relax norms on imports of select items
It also sought permanent exemption from the requirements that wine and distilled spirits labels include an ingredients list and disclose the date the product was manufactured.
Kingfisher staff withdraw threatened stir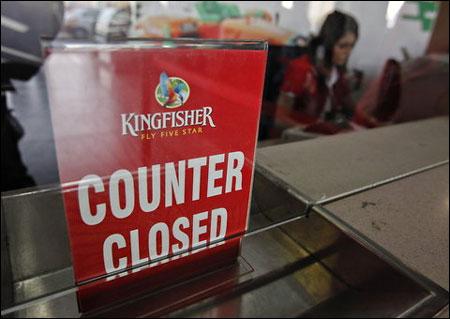 Vijay Mallya, who had a meeting with the employees including pilots and engineers late on Monday night, had assured them that their dues would be paid in a staggered manner by April 10.
No end in sight in battle over Haldia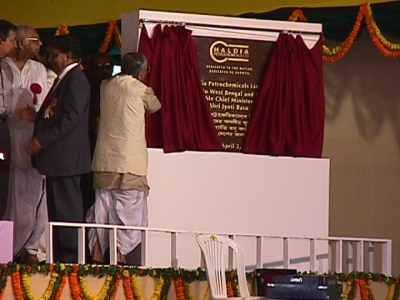 A 7-yr legal tussle over Haldia Petrochemicals looked close to being resolved. But when Mamata Banerjee upped the ante, it was back to square one for investor Purnendu Chatterjee.
Rajanna and the cooking gas revolution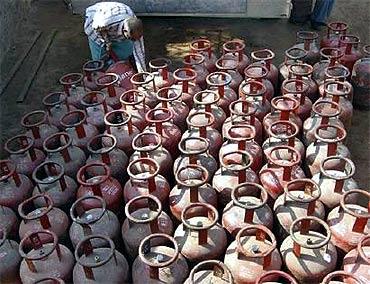 How the nuts and bolts of the Aadhaar promise of targeted subsidy delivery are being tested on the ground
Amazing PHOTOS of world currencies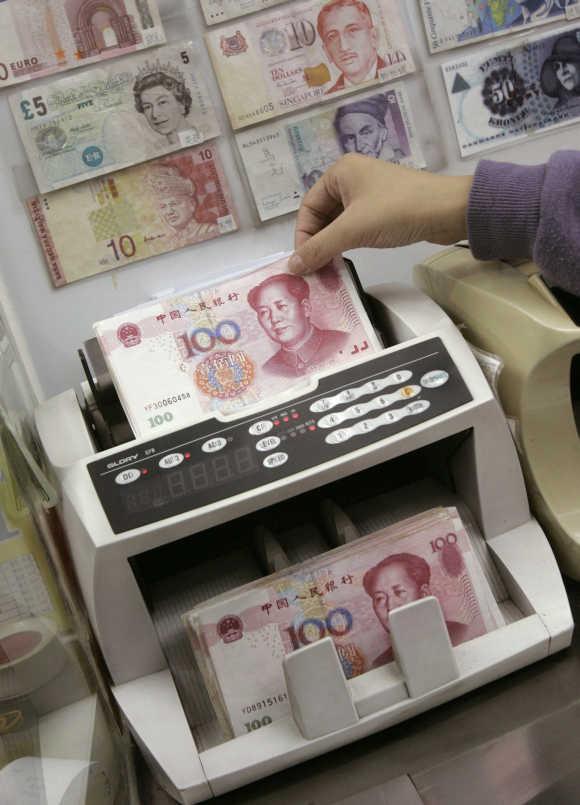 Paper currency was first developed in China in the Tang Dynasty during the seventh century, and was later introduced in the Mongol Empire, Europe and America.
SHOCKING! Honda Siel on brink of turning sick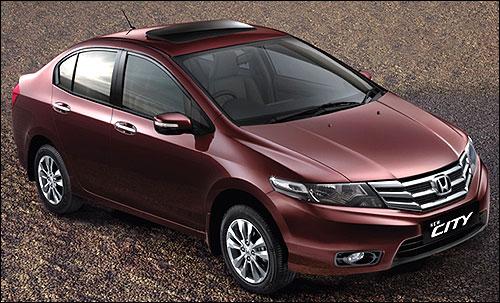 Such a financial condition had impelled the management to expedite a board resolution for fresh infusion of equity capital through a rights issue.
2G scam: Why customers have not DUMPED Unitech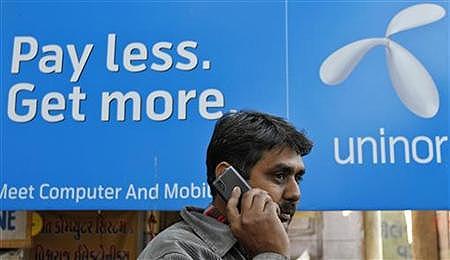 The phenomenon is a little difficult to explain. According to the Supreme Court's order, all telecom service licences given in 2008, during the A Raja regime, have to be cancelled by June 2. The licencees will have to return the spectrum they received to host telephony services.
Infosys: Analysts upgrade FY13 revenue estimates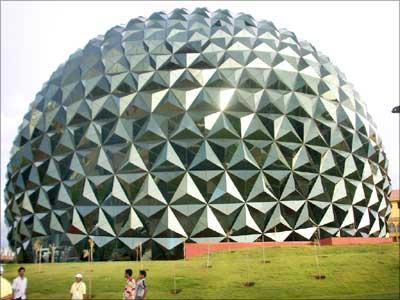 Quarterly revenues may be volatile, as spending will be driven by the global macroeconomic situation
No Indian city among the world's 20 most IMPORTANT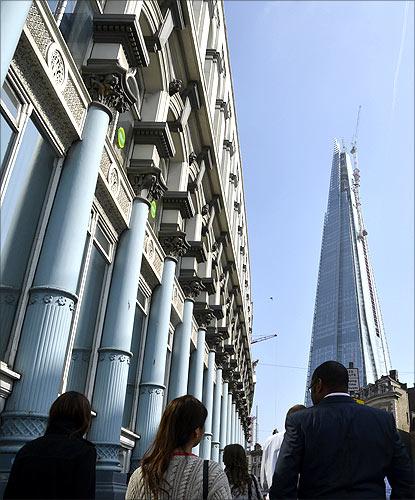 These cities are considered the most important to the world's High Net Worth Individuals (HNWIs), according to The Wealth Report 2012 by Wealth Report 2012 by Knight Frank & Citi Private Bank.
Stock exchanges are not private business: Bimal Jalan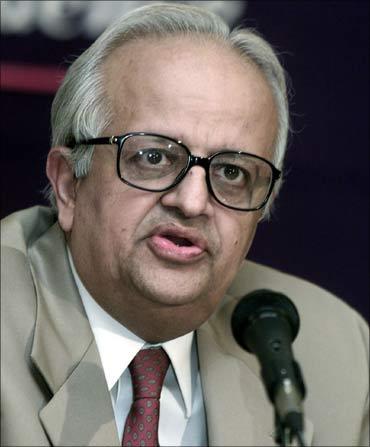 An interview with author of the report on the working of stock exchanges and other market infrastructure companies
IMAGES: 5 great cars will be launched this April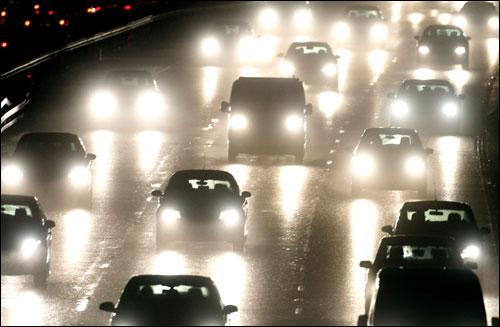 Carmakers, both domestic and foreign are gearing up with their 'to do' list.
Top 10 biz groups LOST Rs 6,000,000,000,000 in FY12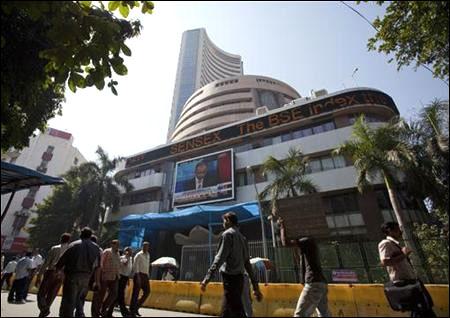 In line with the overall downtrend in the markets, a majority of large business conglomerates saw their valuations taking a dip.
April 02, 2012
Growth of middle class sluggish in China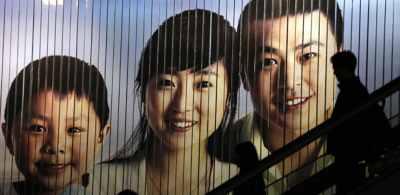 China may be the home to a rising number of billionaires but the growth of middle class, the main requisite for its social stability, remained sluggish due to concentration of money in just one per cent of wealthy Chinese, a top economist said.
How London Dairy plans to make it big in India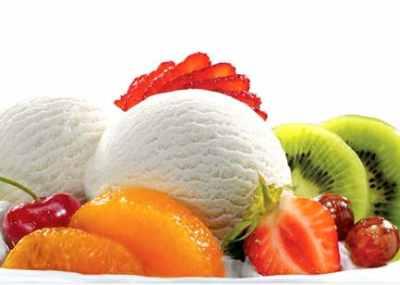 The timing of premium ice cream maker, London Dairy ice creams' first ever media campaign in India is perfect.
Hitler's holiday resort to become a luxury hotel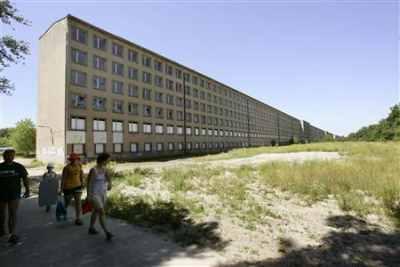 German dictator Adolf Hitler's Nazi holiday resort, which spans nearly three miles along the coast of the Baltic island of Ruegen, will soon be converted into a 400-bed luxury hotel and 400 apartments, a media report said.
PHOTOS: An inside look at how Porsche is built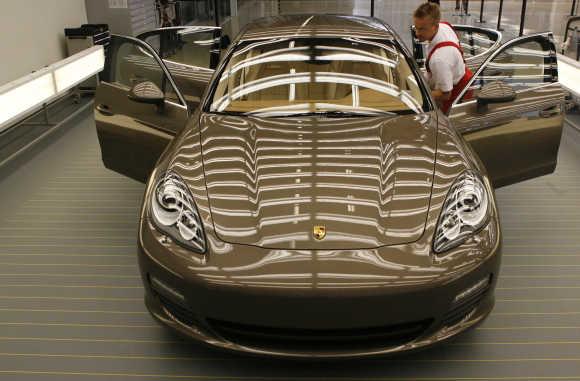 Porche cars are famous around the world for their speed, design and luxury.
IMAGES: All about the stunning Hyundai Sonata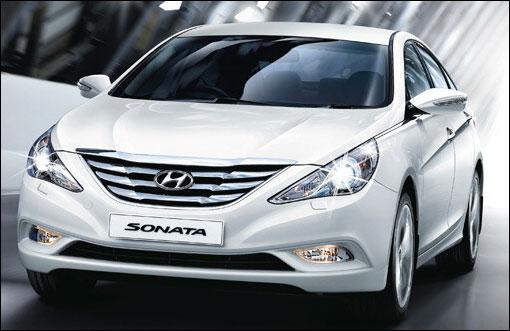 The Sonata's back. Can it sing its way to success?
Camping in Googleland: Social animals discover new tools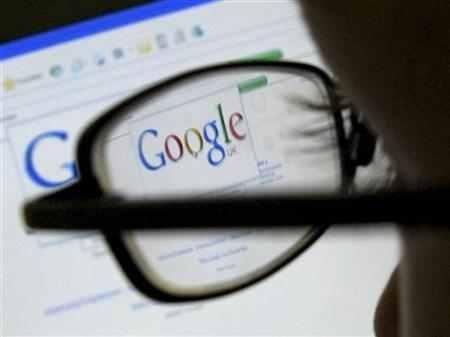 With 10 million Indians now on Google+, the newest social media platform, users are now seeking ways how best to use it.
Why only doctors and engineers? Be an entrepreneur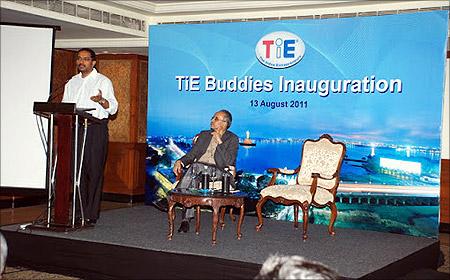 As a charter member of The Indus Entrepreneurs (TiE), entrepreneur-turned venture capitalist, Sateesh Andra has been actively involved in creating a common platform for entrepreneurs, venture capitalists, and academicians to interact and help build successful enterprises.
Stunning IMAGES that capture the beauty of GOLD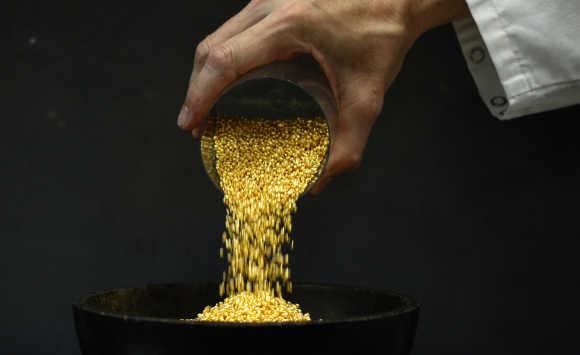 Gold has been with us since time immemorial.
Mobile wallet takes aim: Buck gets a bang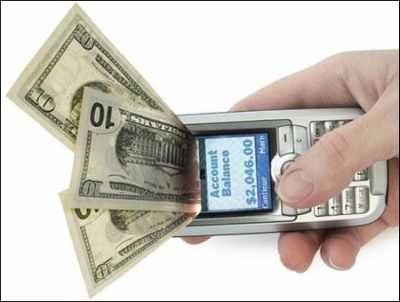 Old king cash may have to take a bow. Plastic credit may find itself redundant. And 40 per cent of people who do not have bank accounts could leapfrog into the banking space. With mobile wallets, that's the change they are gunning for.
Destination smaller towns for BPOs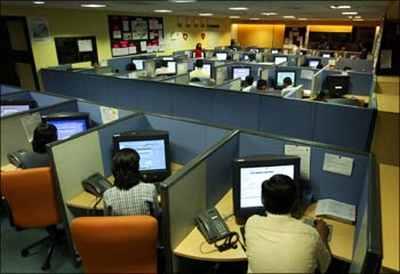 With an expanding domestic market, increasing cost and higher attrition rate, outsourcing action is shifting to tier-III and IV cities.
These are Asia's top high-value real estate deals...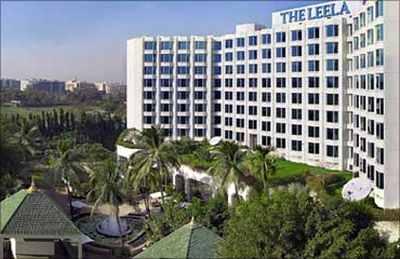 The sale of Leela Kempinski Kovalam was among the top 10 hotel deals in Asia during the past one year, shows data from the US-based research firm Real Capital Analytics.
COLUMN: Why bosses like 'unhappy' employees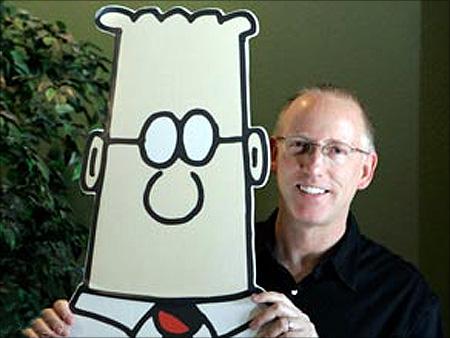 A simple way of keeping employees happy but with low self esteem is to create some self doubt in their minds.
Why Konnect edged out JetLite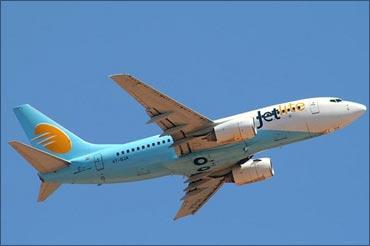 The airline will reconfigure its planes to add business class seats in its low-cost service
PHOTOS: A tour of the world's 30 stunning malls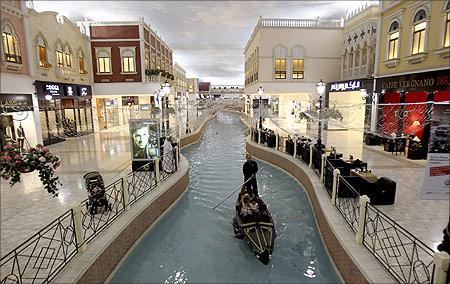 Malls have turned out to be hotspots for shopping entertainment and other activities too.
Ratan Tata's Vision 2020: A $500-bn global EMPIRE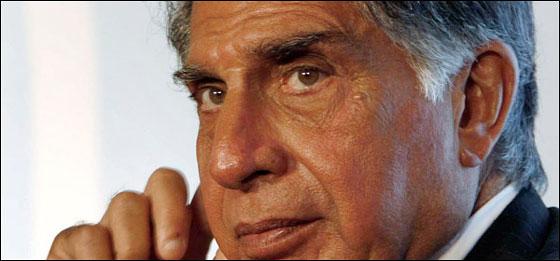 Outgoing chief's presentation to top executives sees fivefold rise in sales in 8 years.
Three big worries for Indian stock investors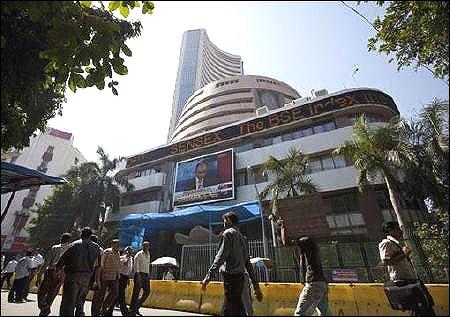 Confusion over India's new tax rules, slow rate cuts, and a weakening rupee could create a stock-picking environment.
Archives
March 2012
|
January - February 2012
|
August - December 2011
|
July 2011
|
June 2011
|
May 2011
|
April 2011
|
March 2011
|
February 2011
|
January 2011
|
December 2010
|
November 2010
|
October 2010
|
September 2010
|
August 2010
|
July 2010
|
June 2010
|
May 2010
|
April 2010
|
March 2010
|
February 2010