December 30, 2011
Eating out: On the food trail in Lucknow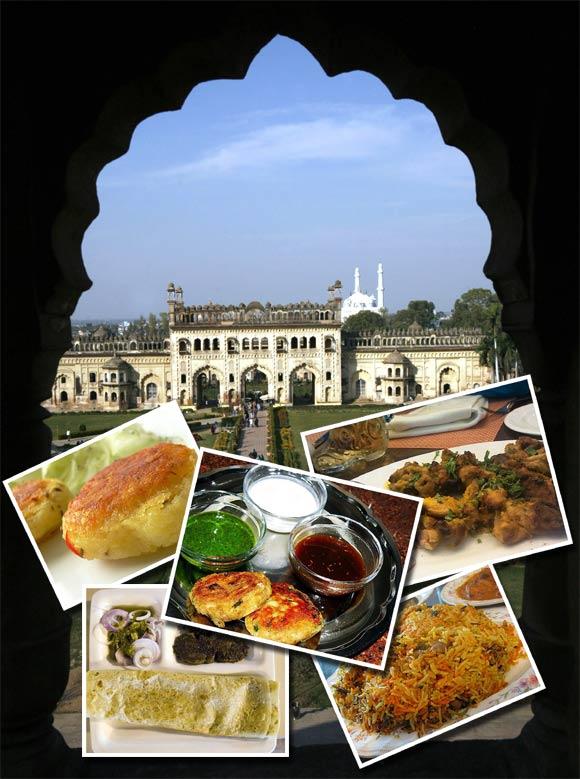 If you're a foodie then there are very few places that can beat the one-upmanship game with the Nawabon ka Sheher Lucknow, says .
Top 5 music phones under Rs 5,000
We have chosen five phones that offer a good balance of price and music apart from offering ease of use and good battery life.
TOP 12: The best Google doodles of 2011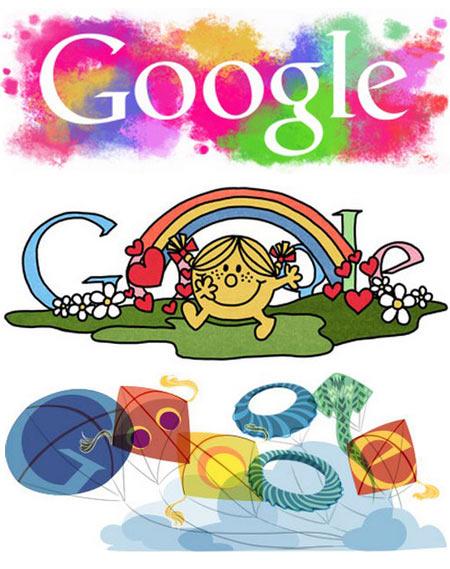 The engine giant's innovative way of observing landmark events with special doodles has been a big hit with Internet users across the world. We bring you 12 of our favourite doodles of 2011.
December 29, 2011
BlackBerry PlayBook prices cut by half and more gadget news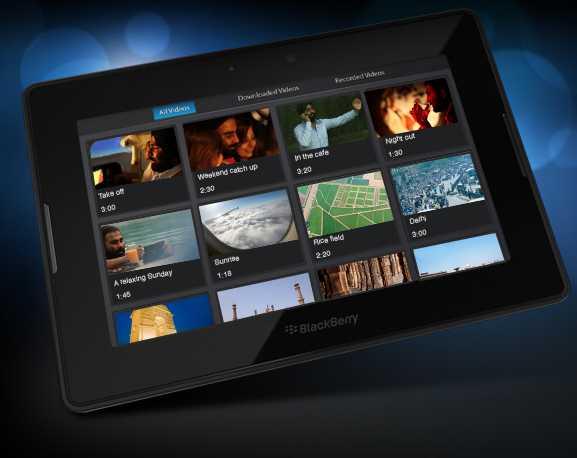 Here's all the latest in the world of gadgets and gizmos that you may have missed this month beginning with how Research In Motion is tempting you to buy the PlayBook.
December 26, 2011
5 ways to overcome your Facebook addiction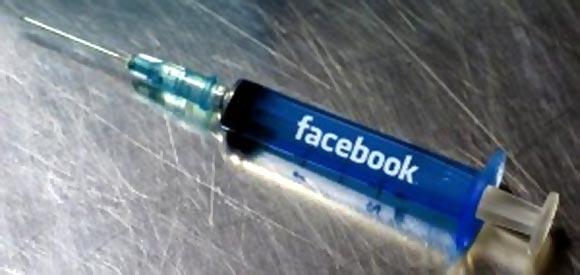 If you think that you are addicted to social networking sites -- and it's affecting your school work and grades -- it's time that you beat your addiction. Here are five simple ways to do it...
December 23, 2011
Six BEST features of Android 4.0 Ice Cream Sandwich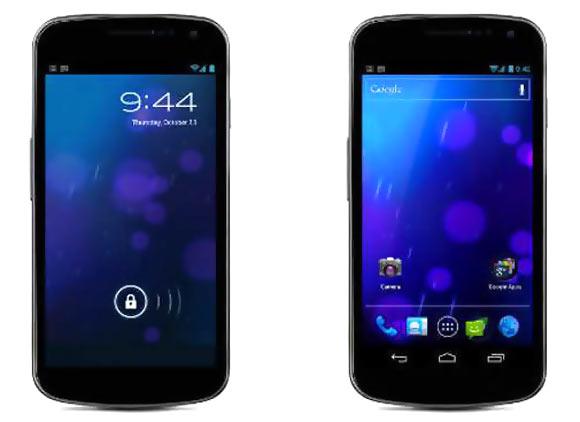 Here is a first hand account of the most advanced version of Android operating system.
December 22, 2011
5 things you didn't know you could do with an iPhone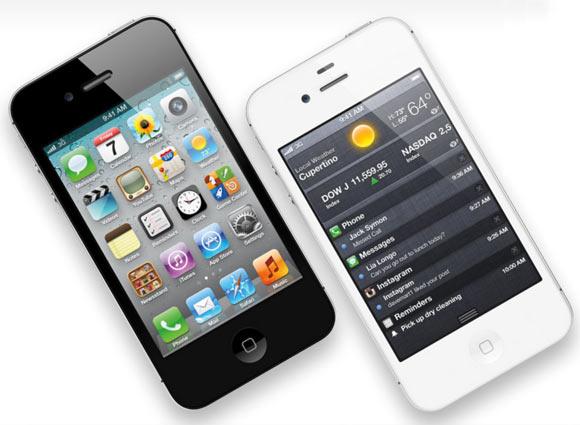 Did you know that your iPhone could scan bar codes and documents, act like a remote control and help students make scientific calculations?
December 21, 2011
Nokia Money: Is India ready to switch to mobile payments?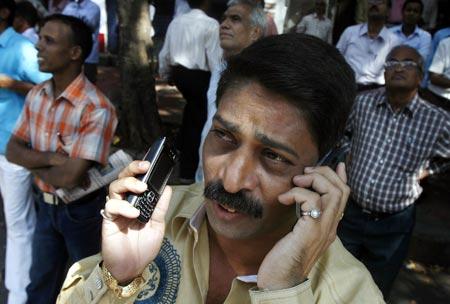 Nokia Money works with basic feature phones. It allows most basic monetary transactions ranging from mobile top-ups to ticket booking, without the necessity of having a bank account. But are we ready?
December 20, 2011
At boarding school, Christmas comes early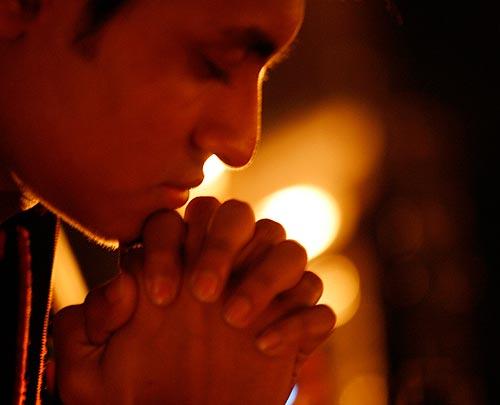 'The carol service would end with a special rendition of We Wish You A Merry Christmas by the boys just as the girls left for their buses... That would be our last contact with the girls school for the year.' Abhijit Masih recalls that magical time when the spirit of Christmas would be ushered in at boarding school.
Lost in a Good Book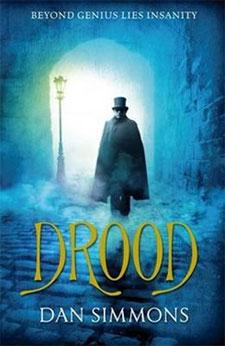 'I end up reading everything in fiction, but am biased against more 'intellectual' works and non-fiction. I read for pure enjoyment, and if something doesn't interest me -- even if it is at the top of the best-seller lists -- I won't read it.'
PHOTOS: Top 5 camera smartphones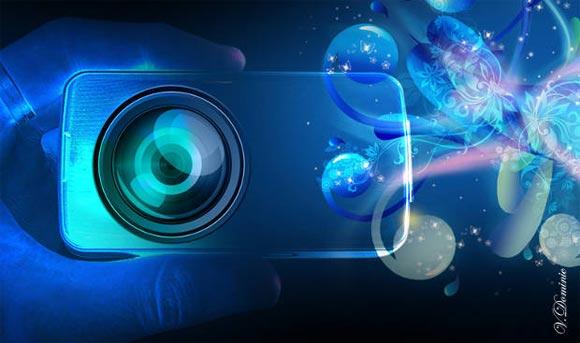 These sexy machines are more like cameras with a mobile phone functionality. Watch out for these super efficent camera phones.
December 19, 2011
At Rs 2,999, tablet PC Aakash 2 is now up for grabs!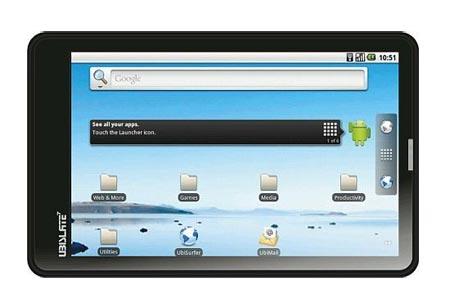 Aakash 2 aka UbiSlate 7 to be tentatively released in January 2012 comes with a better processor and Wi-Fi + 3G option.
Google unveils new Easter Egg 'let it snow'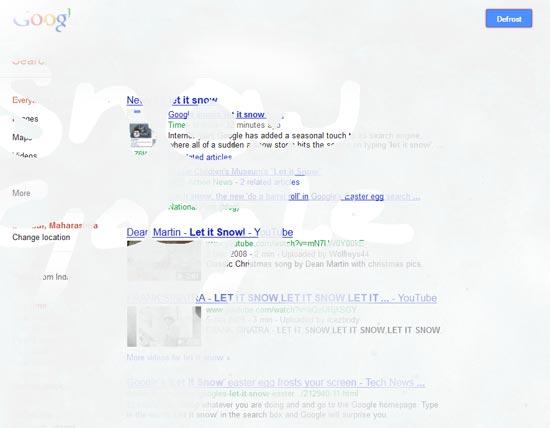 Google's latest surprise is an Easter Egg that fills your computer screen with snow.
December 17, 2011
TOP TEN: Fastest rising searches on Google in 2011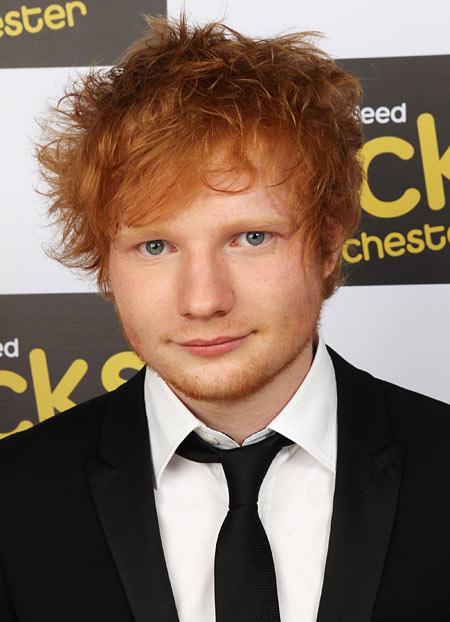 A list released by the search engine giant throws light on what Internet users were looking for on Google in the year that went by.
December 16, 2011
How this AMAZING technology will revolutionise the way we pay!
Get Ahead reader Manmohan Singh explains how NFC technology will revolutionise the way we make secured payments.
December 15, 2011
Eating out? SEVEN ways to make healthy choices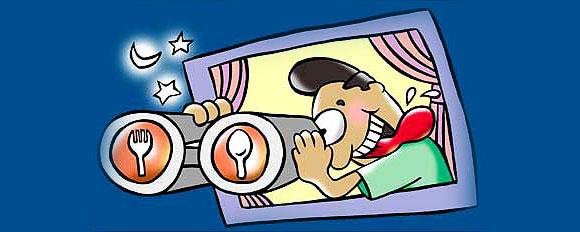 At a time when eating out is becoming more of a rule than an exception, little choices you make can go a long way.
Top 5 smartphones under Rs 20,000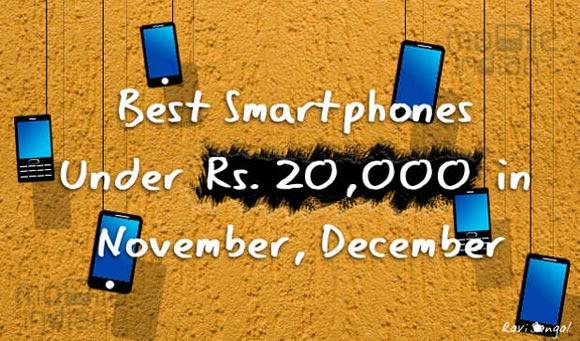 While the high-end smartphone segment continues to flood over with new devices, the mid-range segment is at a constant with few new entrants. From this segment of phones we have selected a couple of handsets based on their popularity, features and price.
December 13, 2011
PICS: India's most memorable wedding moments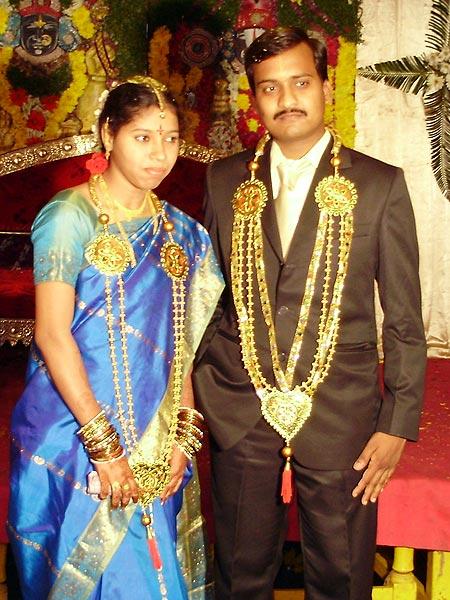 We invited you to share your favourite wedding pics -- here is the next set of responses.
Here's why Samsung Galaxy SII scores over iPhone 4S in India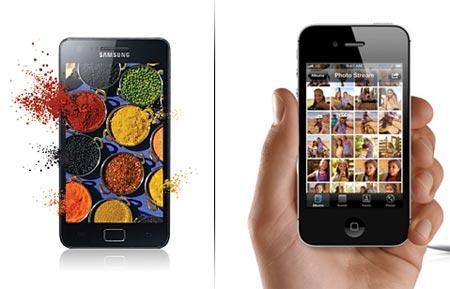 A thorough comparison between the two smashing smartphones. Find out why Galaxy S II takes the cake away from iPhone 4S in India.
December 12, 2011
Cherished memories: Readers share their wedding pictures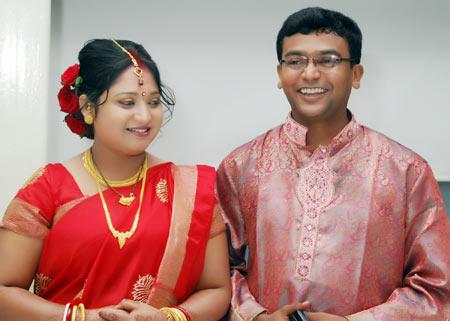 We invited you to share your favourite wedding pics -- here is the next set of responses.
Top 5 POWERFUL smartphones under Rs 10,000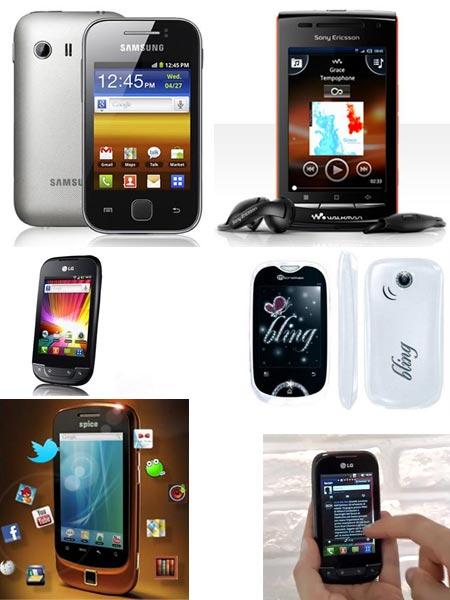 Android smartphones have narrowed into the category of budget-friendly yet powerful feature phones as well.
Robert Noyce's 84th birthday celebrated with a doodle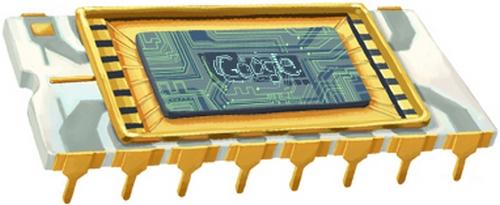 The search engine giant honours Intel co-founder Robert Noyce's contribution to technology with a doodle
December 09, 2011
Book excerpt: Can love happen twice?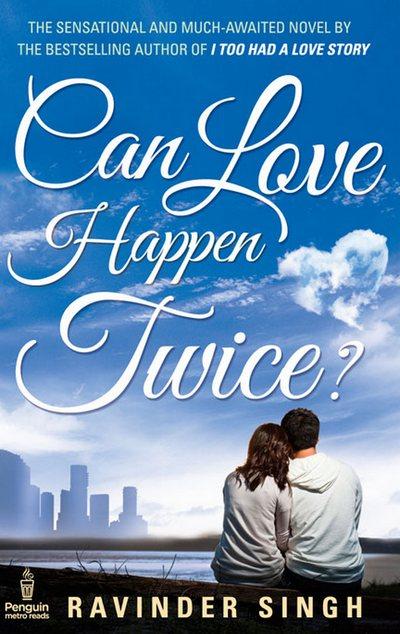 We bring you excerpts from the latest book of Penguin India's Metro Reads series.
IN PICS: Delhi's street food festival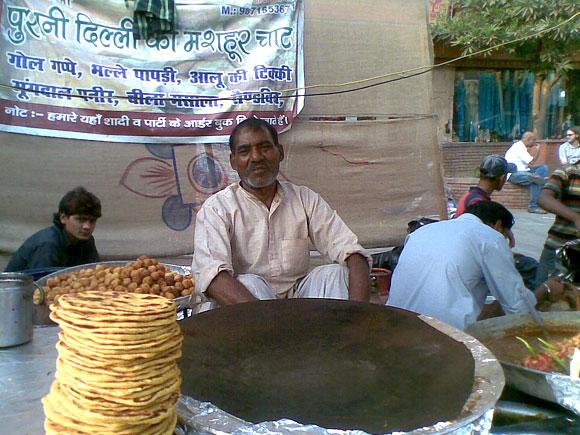 Rediff.com's visited the street food festival in Delhi and came back blissed.
10 best GPS navigation systems for your car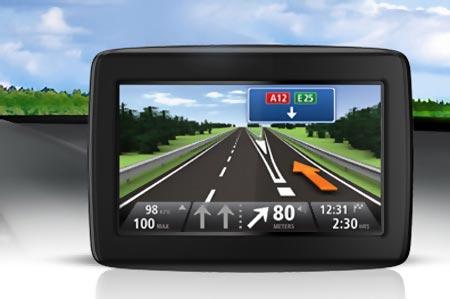 Explore the world as a global touris with these amazing GPS navigations systems in your car.
December 08, 2011
Review: Nokia Lumia 800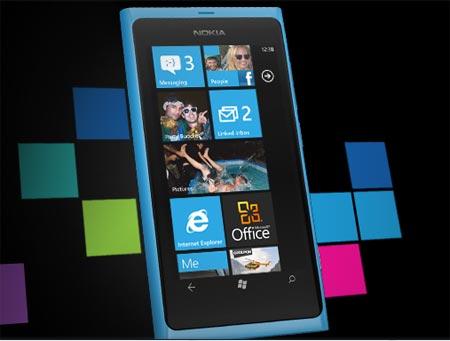 A spiffy OS, shining more so with the Mango update Nokia Lumia 800 seems far superior. Critically, it again boils down to the pricing bit, and we hope Nokia gets it right.
Google doodles for Mexican painter Diego Rivera

The search engine pays tribute to the greatest Mexican muralist with a doodle.
December 07, 2011
Top 5 touch-and-type phones under Rs 10,000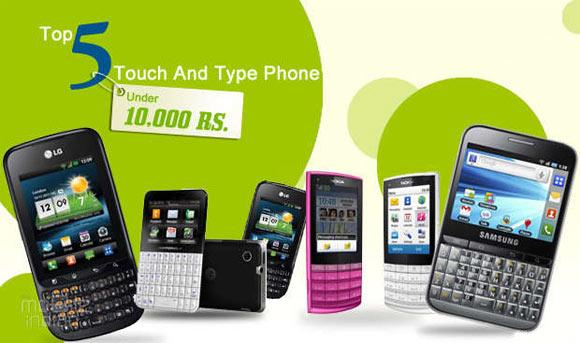 So you cannot type on a touchscreen but love it for its navigation? Here are some phones that are just up your alley and aren't very heavy on your pocket too!
December 05, 2011
Sweet memories: Readers share their favourite wedding pictures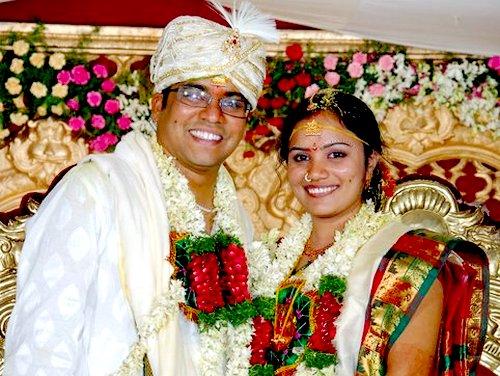 We invited you to share your favourite wedding pics -- here is the next set of responses.
Gadget review: Should you go for Samsung Galaxy Note?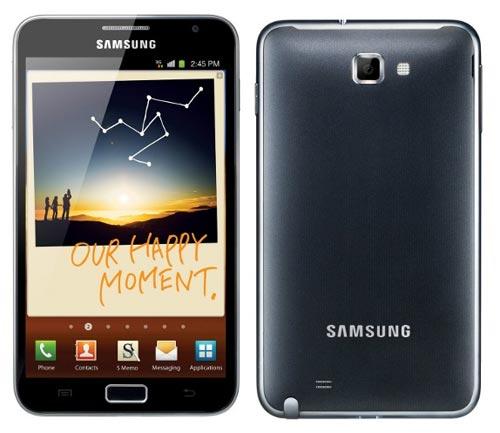 It is neither the smartphone, as we know it. Nor it is the tablet, as we know it. This is the perfect example of the hybrid device -- slots in perfectly between the smartphone and tablet. While it may not appeal to everyone, the performance boost is undeniable. The Note pricey, but at the same time it is a niche device as well. Meant for those who find a tablet too big, but at the same time, find the 4.0-inch smartphones a little too small!
December 02, 2011
Review: HTC Radar. Is it good enough?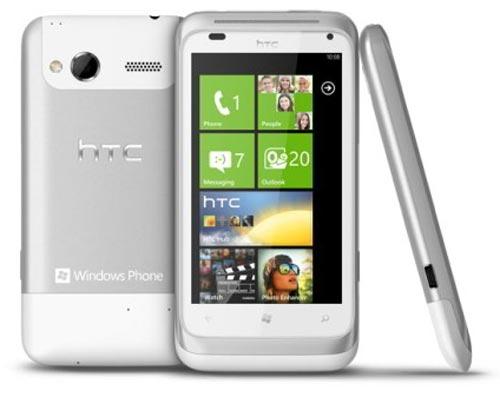 HTC Radar has elegant aesthetics, sturdy build, a responsive user interface and great camera response. If the pricing is got under Omnia W's price this phone can surely be recommended.
PICS: India shares its favourite wedding moments!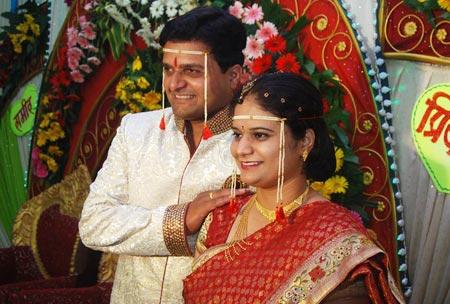 We invited you to share your favourite wedding pics -- here is the next set of responses.
World's first sex school opens in Austria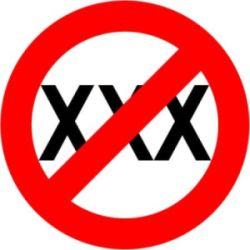 The Austrian International Sex School in Vienna offers "hands on" lessons in seduction for 1,400 pounds a term.
December 01, 2011
PICS: Favourite wedding moments to cherish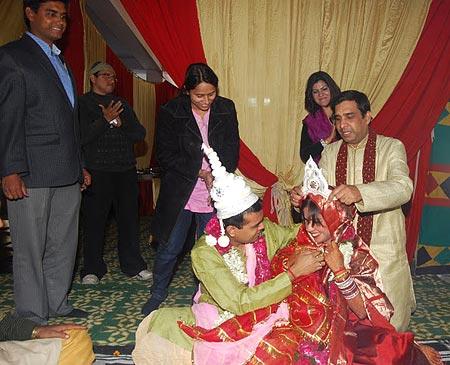 We invited you to share your favourite wedding pics -- here is the next set of responses!
November 30, 2011
CHECK OUT: Most memorable wedding pictures!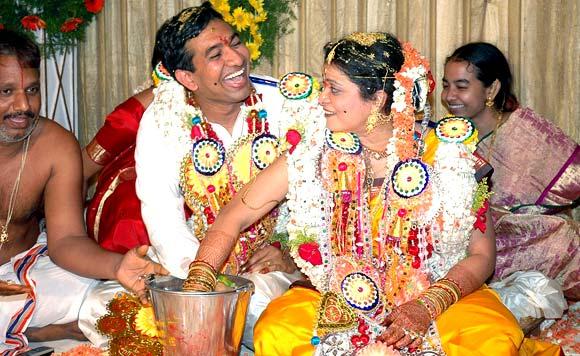 We invited you to share your favourite wedding pics -- here is the next set of responses!
Top 5 smartphones under Rs 10,000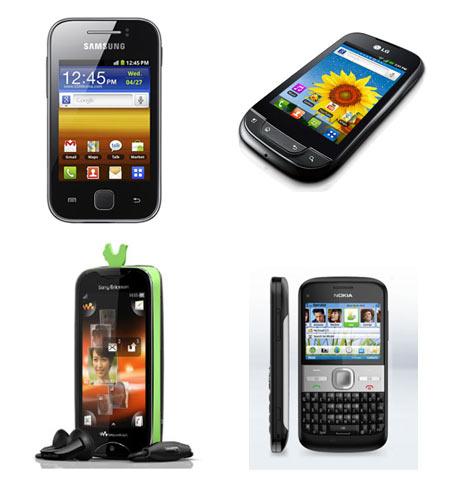 A glut of new phones last month has brought a sharp fall in prices. We take a look at the top five smartphones.
Google celebrates Mark Twain's 176th birthday with a doodle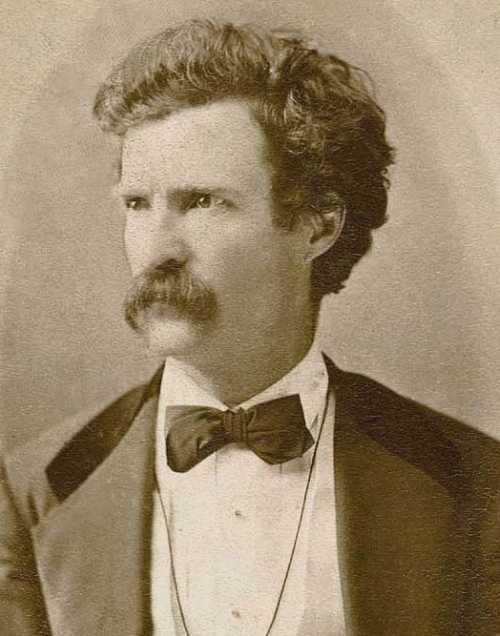 The search engine pays tribute to America's greatest humourist on his 176th birthday.
November 29, 2011
PICS: Most romantic shaadi moments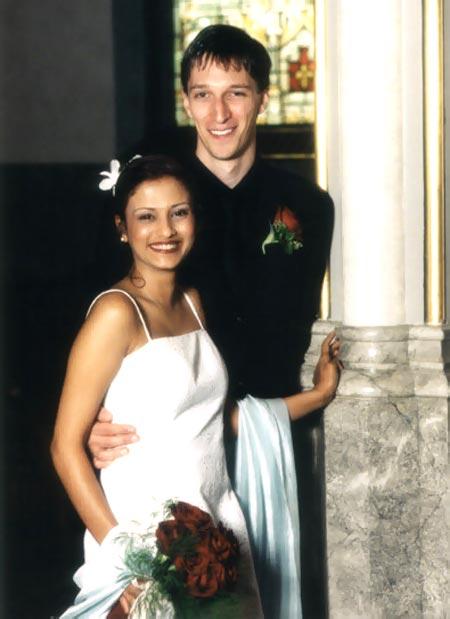 We invited you to share your favourite wedding pics -- here is the next set of responses!
Top 10 smartphones and tablet PCs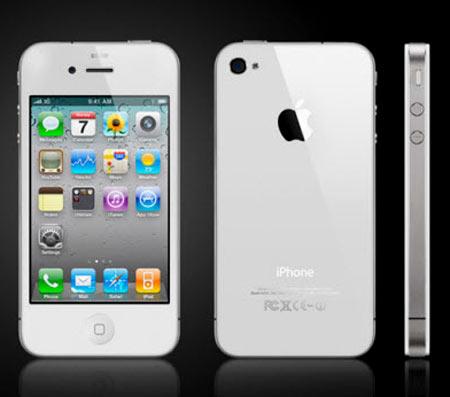 You can buy them for your personal use or gift it to someone you love. Here are top 10 smartphones and tablets currently going hot in the market.
November 28, 2011
PHOTOS: The most memorable wedding moments!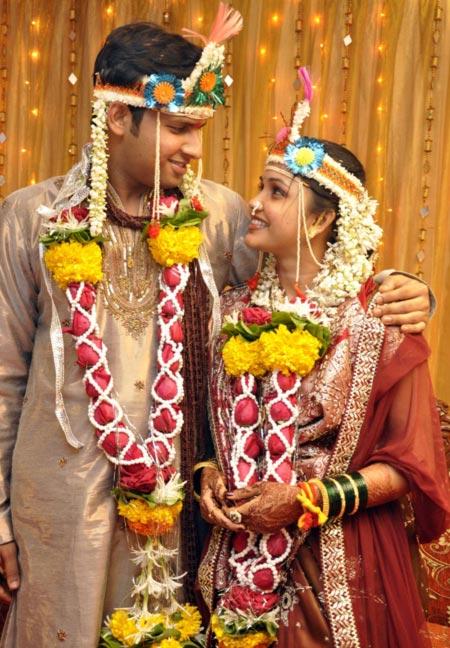 We invited you to share your favourite wedding pics -- here is the next set of responses!
How to cope with those first stressful months of marriage!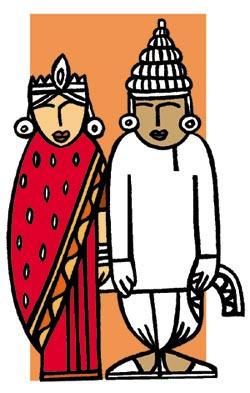 If you've been there, done that, share your experiences and advices with couples who are getting hitched this season!
November 25, 2011
Dhol baaje: Readers share their wedding pics!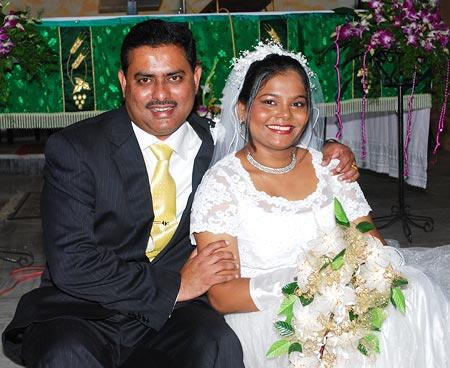 We invited readers to share their favourite wedding pics -- here is the next set of responses!
5 smartphones that could BEAT the iPhone 4S are here!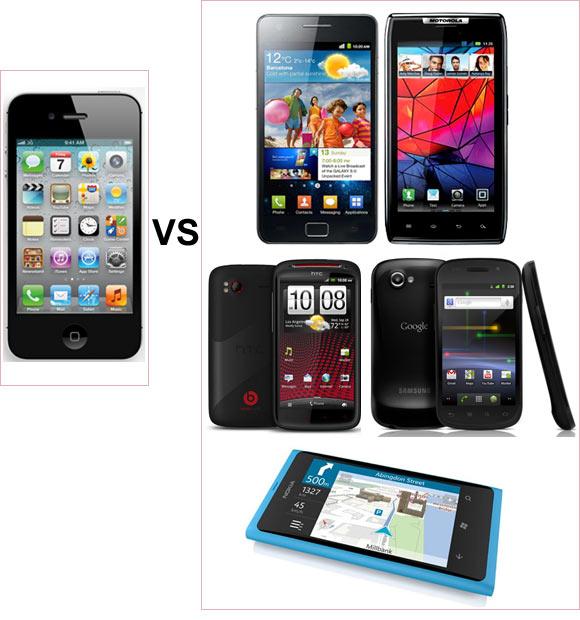 Am I suggesting you not to buy iPhone 4S? A big NO. But yes, I am suggesting you compare the five phones here with the hot-in-market iDevice (read iPhone 4S) before you really buy it draining about Rs 50,000, that too for just a mobile phone.
City of 100,000 weddings: Delhi gears up for the shaadi season!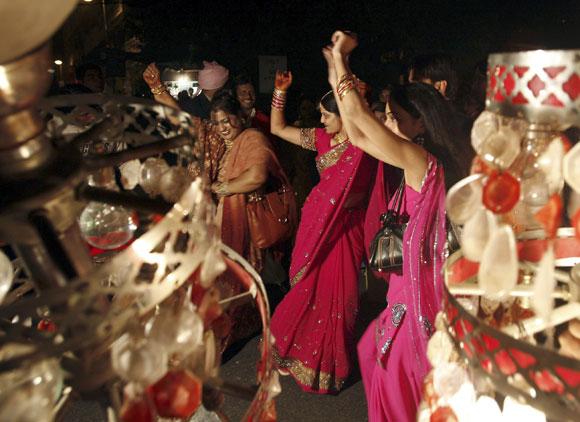 According to a Wall Street Journal report, on the night of November 27 at least 60,000 couples will be tying the knot in the romantic Delhi winter. As the long season of weddings gets underway, we find out just what this nuptial boom spells out for those in the business of marriage and others who're getting married.
Buying a laptop? 9 things you must know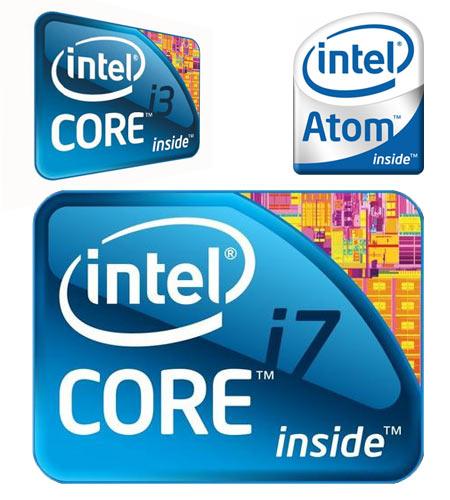 Depending on your usage, here are nine things you must know before buying a laptop.
November 24, 2011
Band baaja baaraat: Readers' wedding pics!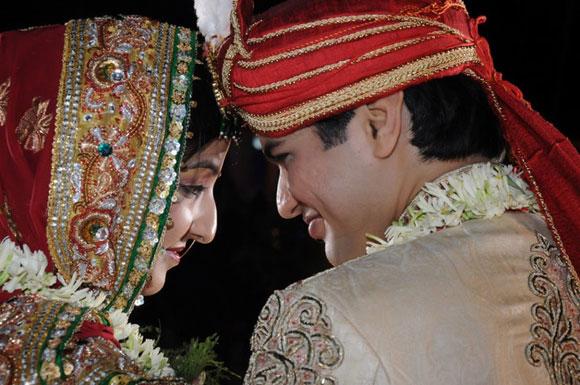 We invited readers to share their favourite wedding pics -- here is the next set of responses!
Notes from Game Developers Conference in Pune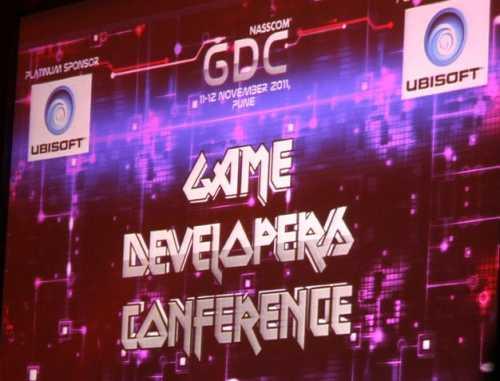 Get Ahead reader Bhautik Joshi attended Nasscom Games Developers Conference 2011 in Pune. His observations on the gaming industry.
November 23, 2011
Was YOUR wedding astrologically auspicious?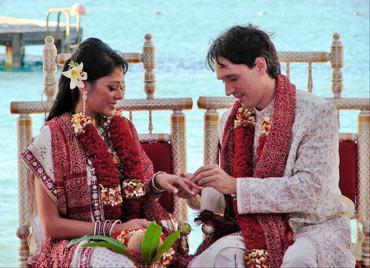 Were you desperate to land an astrologically auspicious date for your wedding? How did it pan out?
PICS: Readers share their favourite wedding moments!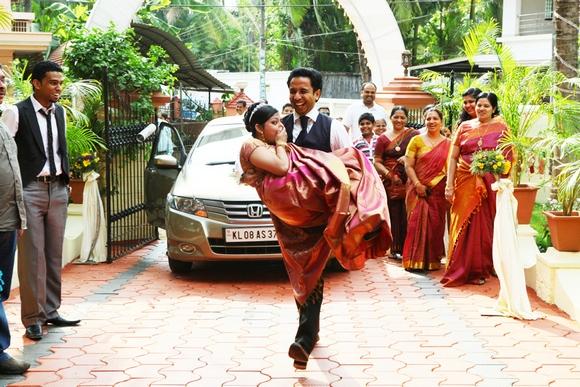 We invited readers to share their favourite wedding pictures. Share yours too!
November 22, 2011
Share pics of your babies with us!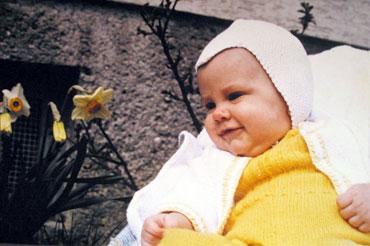 Add photographs of your baby onto our Baby Page!
Hyderabad boys develop Ave, an Android tablet PC at 12,999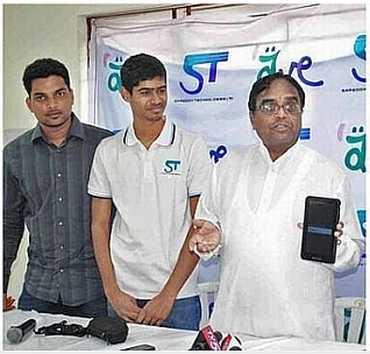 A new tablet PC enters into the fray, iPhone 4S becomes the costliest smartphone in India and Motorola RAZR makes its debut in India. All this and more news from the world of gadgets and gaming.
Wedding planning: 'I was anxious to the point of throwing up!'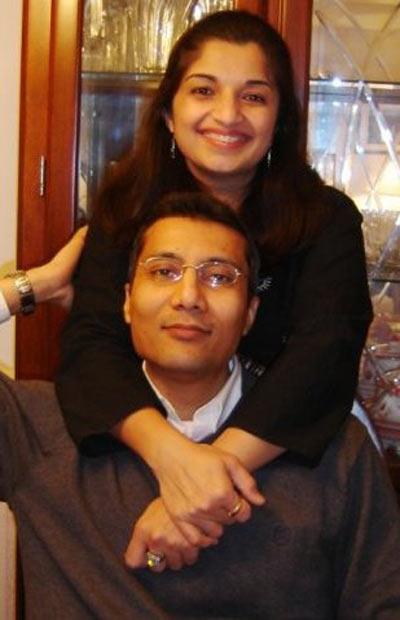 The big fat Indian wedding season is here! Simki Dutta speaks to some ladies who share their wedding stories and advise those who are planning their own big day.
Share your fave wedding pics!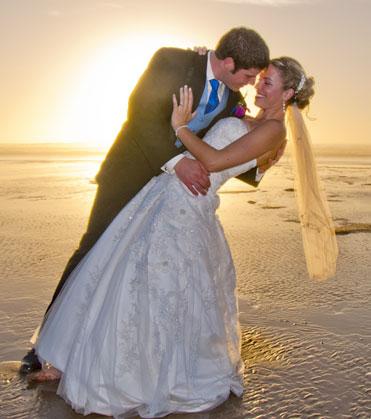 Got a special photograph that captures the spirit of your big day? Let's see it!
November 21, 2011
BIZARRE lawsuits of Apple and its logo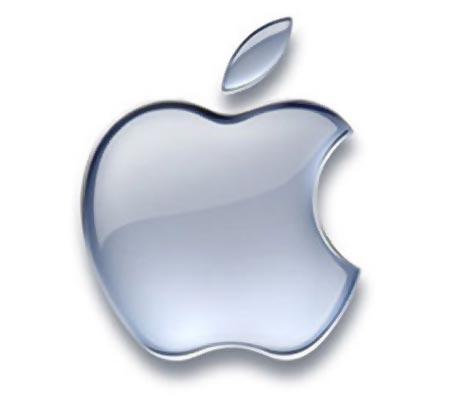 Here's how Apple takes the battle to the doors of those who try to infringe upon its logo design.
November 18, 2011
Gender myths in the bedroom and beyond busted!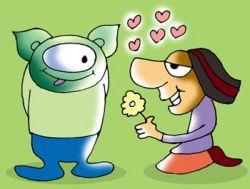 For decades, there have been preconceived notions regarding men and women's attitude toward sex. But the findings of a new study are quite surprising!
Louis Daguerre's 224th birthday honoured by Google doodle
French artist-physicist-inventor Louis Daguerre, widely credited for successfully capturing permanent photographs on a commercial scale lines a long list of inventors, artists, scientists that Google honours by showcasing their doodles on their search engine page.
November 16, 2011
Facebook hacked, users flooded with porn, violent images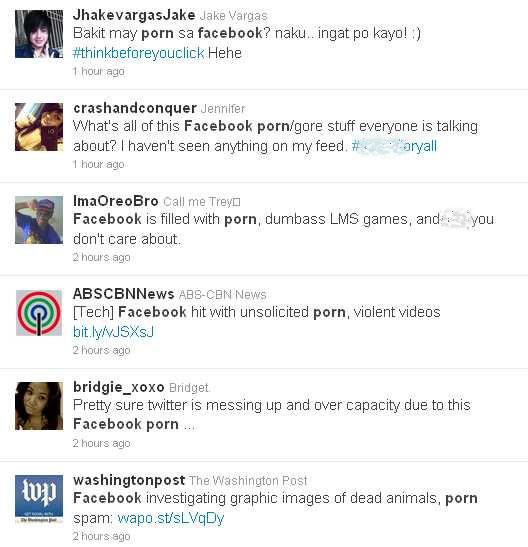 It appears, that Facebook has been hacked by an unknown group and the hackers added an enormous number of powerful images which reflects the acts of violence, self-mutilation and pornography, on thousands of Facebook users' Timeline.
November 15, 2011
Kindle Fire: 4 reasons why it is HOT this holiday season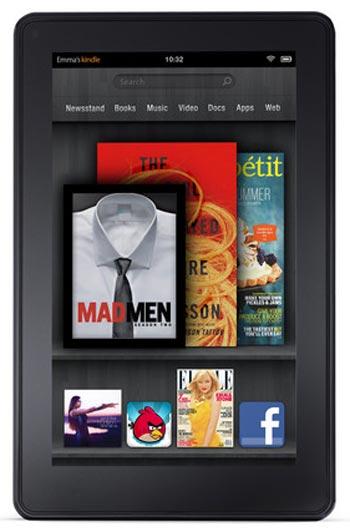 Four reasons why the Kindle Fire is going to be HOT this holiday season and beat the blue out of Apple iPad.
November 14, 2011
Children's day India: Google celebrates with a doodle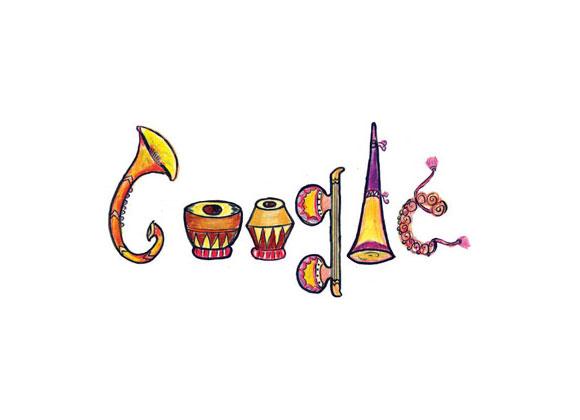 Keeping with the tradition of celebrating landmark occasions, the search engine giant has yet another doodle on its homepage today.
November 11, 2011
Restaurant review: Korean cuisine for the soul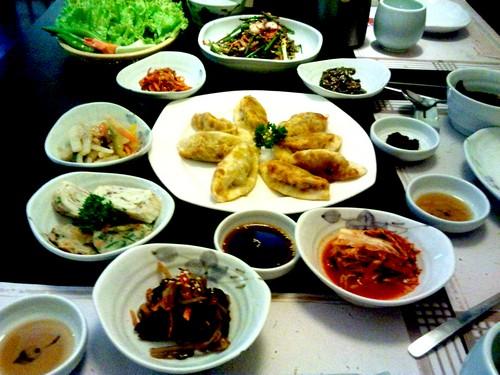 Harnoor Channi-Tiwary shares with us her experience at Gung, The Palace in New Delhi.
November 10, 2011
10 Best Android phones under Rs 10K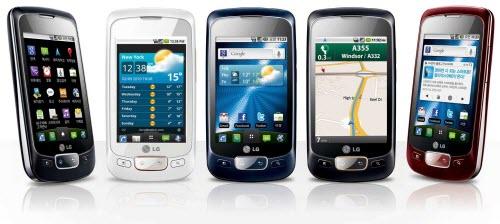 The war between Android and iOS may never really end but for those who dig at Android, here are the ten best Android phones under Rs 10,000.
November 09, 2011
A third of women use male pals for sex!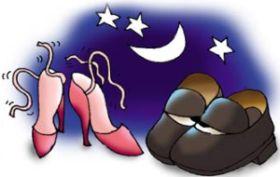 You may have thought it's men who use women for sex, but it seems to be the other way around!
November 08, 2011
PHOTOS: Bendable phones, foldable screens and digital paper
Appreciate the fact that you are living through a great age for technology. Who knows where we'll be in ten, twenty, or even fifty years from now?
November 07, 2011
Soon, Google to give search results from minute old events!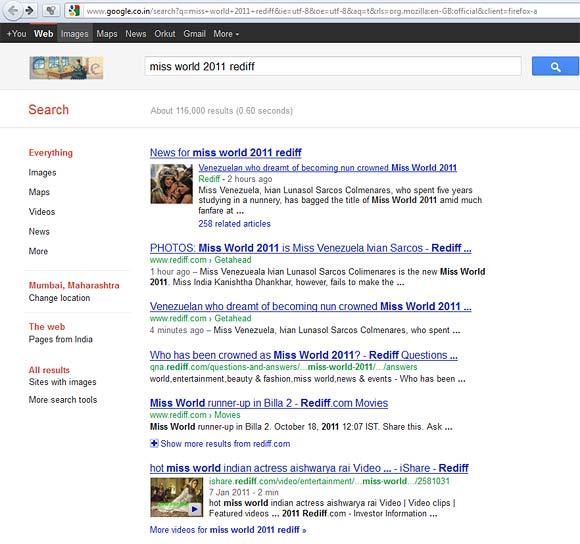 An Indian born software engineer at Google Inc. has announced that the company will now provide search results from the most recent events and hot topics.
November 03, 2011
PICS: Samsung Galaxy Note launched in India for Rs 34,990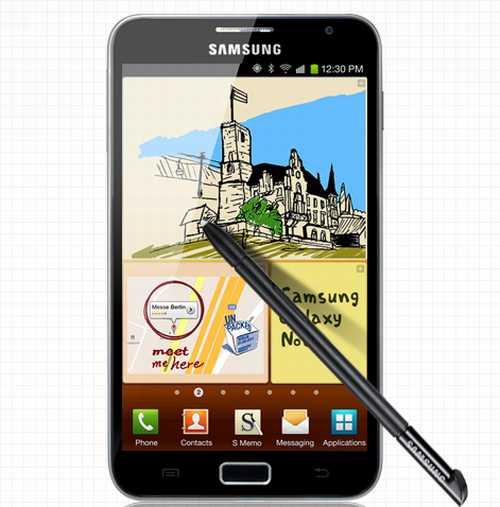 Samsung has launched the Android 2.3.5 Gingerbread-running Galaxy Note in India, following a scheduled webcast, pricing it at Rs 34,990.
November 02, 2011
Gadget watch: Why RIM is giving free BlackBerry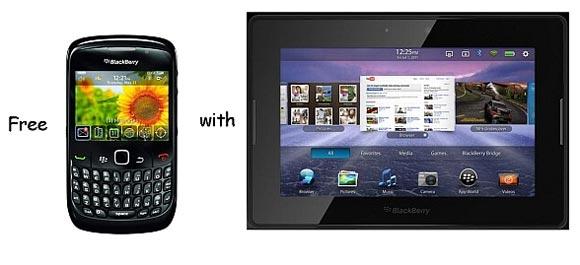 Here's the latest that has taken the tech world by storm: from Samsung and Nokia's flexible displays to first Windows 8 smartphone to RIM's offer of free BlackBerry Curve 8520 with PlayBook tablet to the first tablet that will come out with Android Ice Cream Sandwich and more.
November 01, 2011
PIX: A place for beer, bad food and lovely memories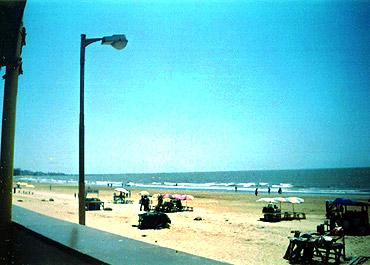 A Ganesh Nadar mourns the demise of Sea View, his favourite restaurant and a part of his most endearing moments and quirky memories
10 USEFUL iPhone, iPad apps for students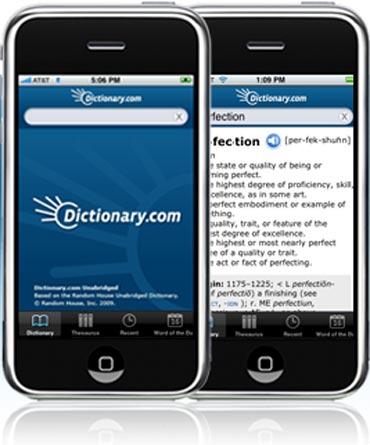 Here are 10 insanely useful apps to make life easier and more efficient for students.
October 27, 2011
PICS: Lumia, Nokia's first Windows phone in India before Xmas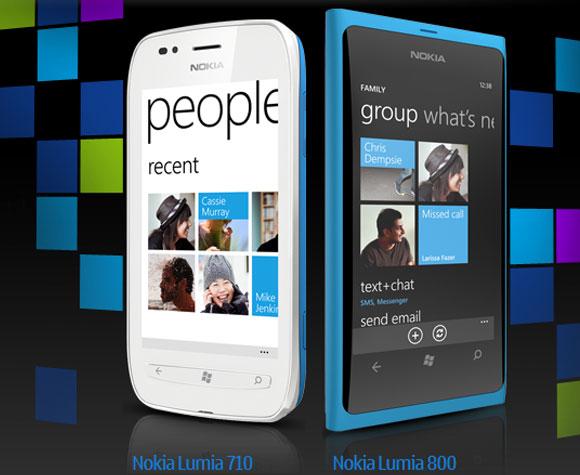 The first Nokia Windows phones have finally arrived, as expected at Nokia World -- the Lumia 800 and 710, fresh with Mango (WP 7.5) onboard. The devices, sharing similar specs, are expected to hit stores in Europe starting November, followed by India, Hong Kong, Russia, Singapore and Taiwan before the end of the year.
October 25, 2011
Lighting a diya for a memory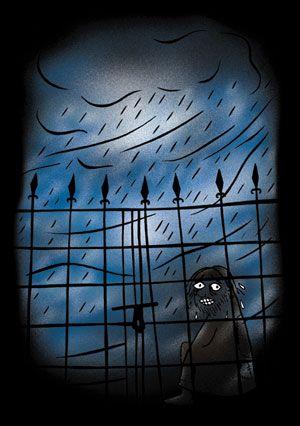 The bond forged with a mad man during a childhood Diwali still haunts Shishir Bhate.
'I was wrongly advised by my bank relationship manager'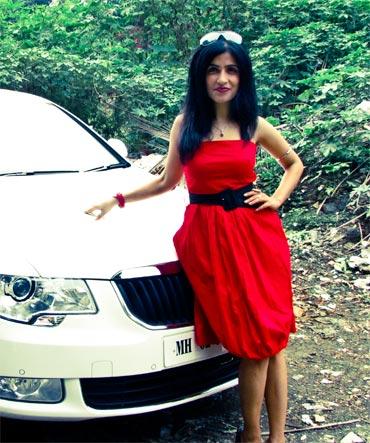 Singer Shibani Kashyap shares her money mantras, credit card dos and don'ts, her first salary and investments and what she plans to buy this Diwali with Rediff.com.
October 24, 2011
BlackBerry Curve 9360: The expensive Apollo has landed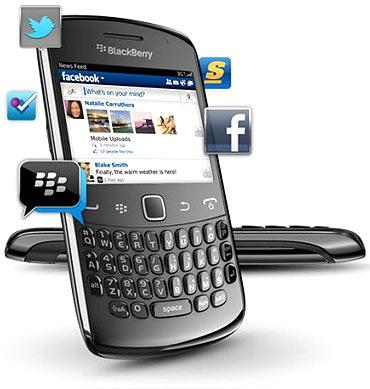 Straightaway, the Curve 9360 impresses with its extremely sleek form factor and the new OS7, which offers some features and performance updates. However, visually, there is really no difference between the OS6 and the OS7.
Fireworks, fun and more Diwali photos!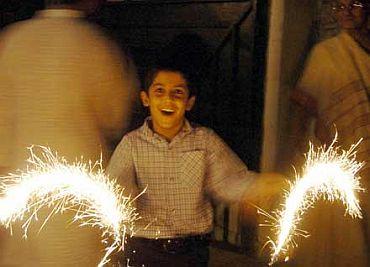 Share your favourite Diwali snapshots with us!
October 21, 2011
Recovering from BlackBerry crash? 7 really cool chat apps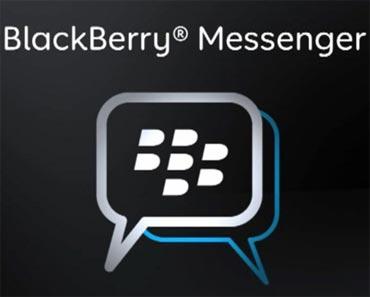 Review of seven instant messaging services as alternative to BlackBerry Messenger.
October 20, 2011
PIX: Top alternatives to Amazon Kindle Fire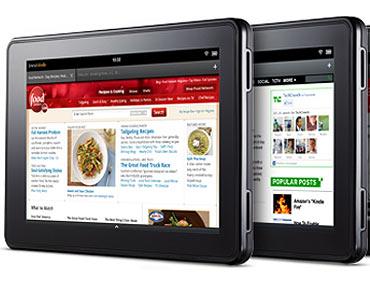 The glory of some of the tablets in the market will be stolen following the entrance of Amazon's Kindle Fire, not including Apple's iPad of course. Amazon and Kindle are trusted names which is exactly what other tablet computers lack. Still, let me point out top alternatives to Kindle Fire in this article.
October 19, 2011
PICS: India's top gadget brands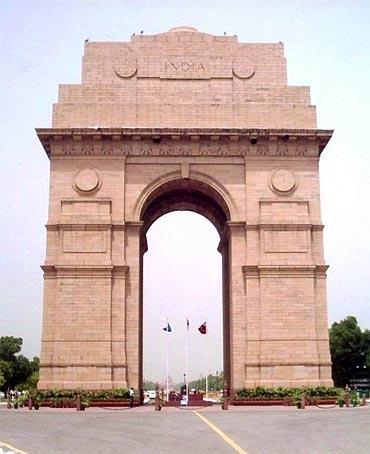 eBay India has announced the eBay India Battle of Gadgets 2011. The event ranks India's most popular electronic gadget purchases online over a 12-month period based on an analysis of all eBay transactions. Here, then are the top gadget brands in India.
October 18, 2011
5 top reasons why people love to chat on Facebook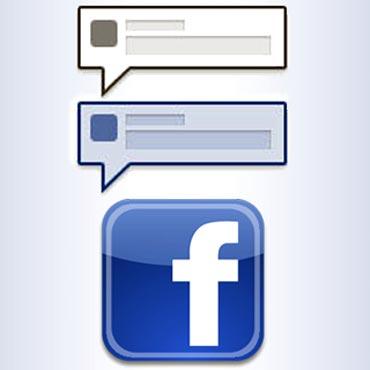 Get Ahead reader Amit Saxena waxes eloquent on why people love Facebook chats even if they are not too much in love with its design.
October 17, 2011
How soon after a break-up would YOU date someone new?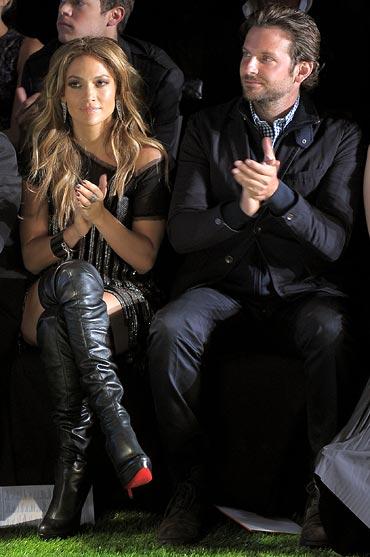 How long would it take you to move from one relationship to the next? Share your rebound stories.
10 tips to consider before buying an HDTV this Diwali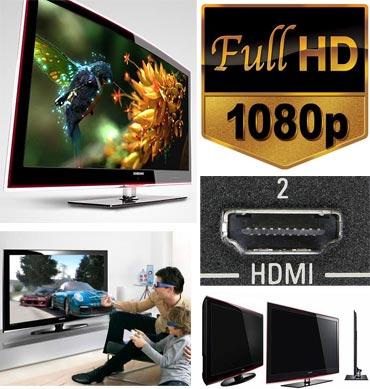 Diwali is around the corner and TV companies are busy launching and promoting all kinds of TVs: Plasma, LCD, LED, 3D... the list can go on. But what exactly suits you and your home? Here are 10 things you must consider.
October 14, 2011
Don't miss: Top 13 Android phones under Rs 15K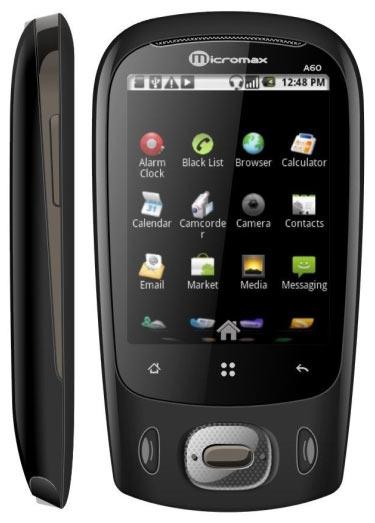 Here is a list of top 13 best Android mobile phones in India available under Rs 15,000.
October 13, 2011
Your guide to India's $35 Aakash tablet PC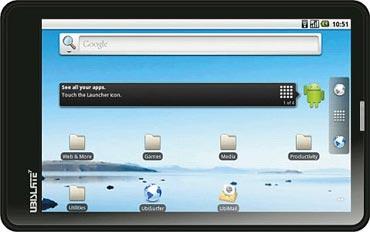 Get acquainted yourself with the bells and whistles that India's cheapest tablet comes with at just Rs 1,730.
October 12, 2011
Google doodles for Art Clokey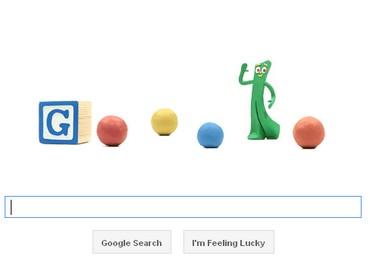 With its latest creation, Google is celebrating the birth anniversary of the pioneer of stop motion clay animation.
Amazon Kindle Fire: Will it be an iPad-killer?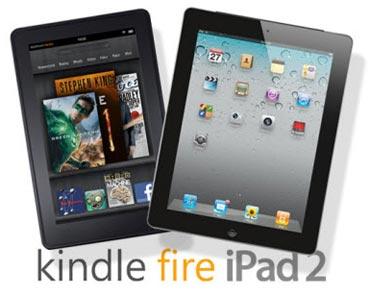 Unveiled this week, and getting launched on November 15, the Kindle Fire from Amazon is said to be a premium product at a non-premium price and is anointed as an iPad-killer. Here's how the two tablet PCs stack against each other, spec-by-spec.
October 11, 2011
Tablet PCs under Rs 20k! Don't miss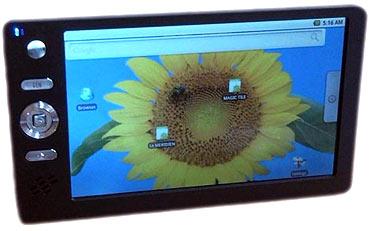 Get Ahead reader Nadeem Taslim writes about 14 low-cost tablet PCs one must check out before buying the likes of iPads, Galaxy Tabs or Xooms.
October 10, 2011
Everyday heroes: The bravest you ever came across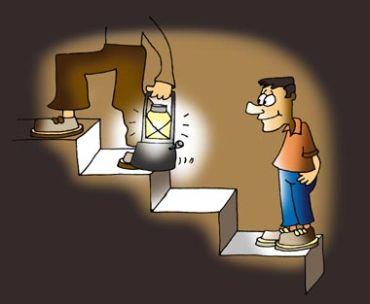 You don't need a cape and a suit to be a hero -- tell us about the bravest person you ever came across.
10 reasons why we will never forget Steve Jobs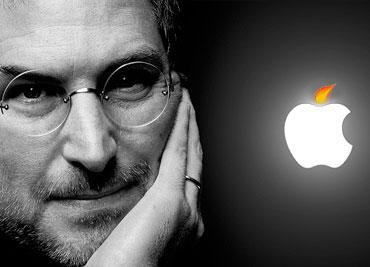 Steve Jobs left behind some impressive works that can easily guide our steps towards some truly incredible technological developments. Here are 10 reasons why we will never forget the man who made technology and design so creative.
7 smartphones to suit your personality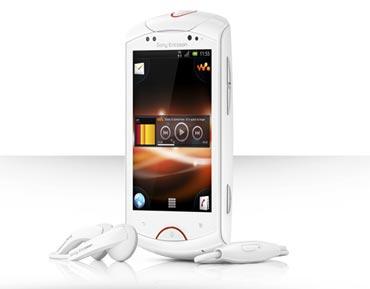 Get Ahead reader Yatharth Jain answers the one question millions of smartphone users want to know: Which smartphone or OS is best suited for me? He lists out seven phones based on various personalities.
October 07, 2011
Gaming: When humans turn into Cyborgs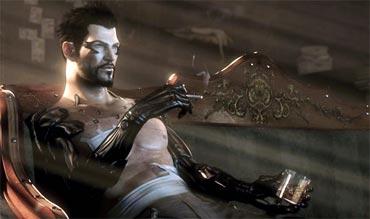 Get Ahead reader Bhautik Joshi reviews two games: Deus Ex: Human Revolution and Gears of War 3 in response to our reader invite.
Five technologies that Steve Jobs can kill for good!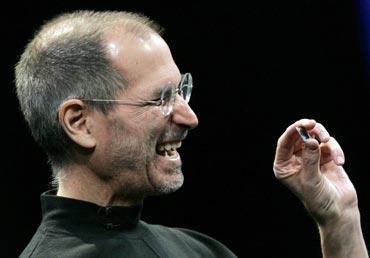 Steve Jobs was the cause of the deaths of floppy drive, dial-up modem, the FireWire and mouse buttons and the company he founded is capable of killing a few more, including the hard drive, says Tarun Karuturi, a Get Ahead reader in response to our reader invite.
October 06, 2011
Reader's take: iPhone 4S is a Siri story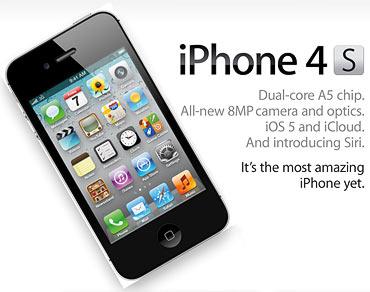 Get Ahead reader Daya Kaduri says the only novel idea on iPhone 4S is the voice recognition technology that goes by the name of Siri. Everything else is old wine in specced bottle.
October 05, 2011
Is iPhone 4S a flop?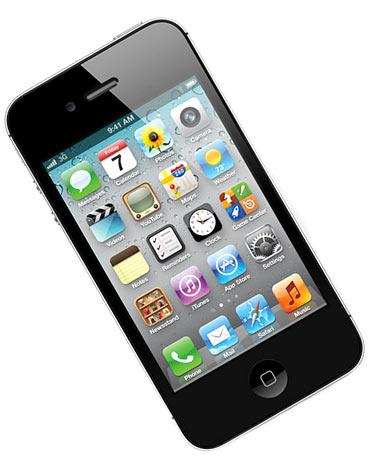 Did Apple fail to manage expectations with iPhone 4S? Is the Apple magic waning now that Steve Jobs is no more at the helm of affairs? To be able to decide just that let's break down what iPhone 4S have.
October 04, 2011
The worst excuses to avoid having sex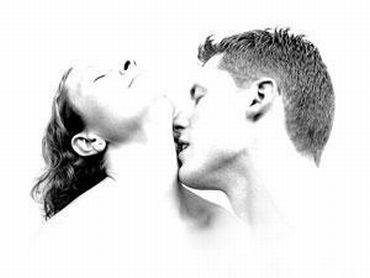 Not in the mood for sex? Used sleepy and tired as excuses to your partner too often? Cringe not as you are not alone, as millions worldwide use bad excuses to save themselves from a shag.
All you need to know about the Sakshat tablet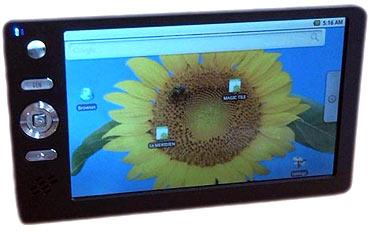 With the much-talked about sarkari tablet PC set to be launched on October 5, we give you a low down on everything you must know about this little gadget.
September 30, 2011
'Price of sex hits all time low'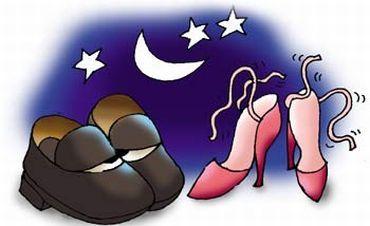 The 'price' of sex has dropped to new record lows with an increasing number of women bed-hopping during dates, without expectations about long-term commitments, social psychologists have revealed.
Amazon Kindle Fire: 11 things you must know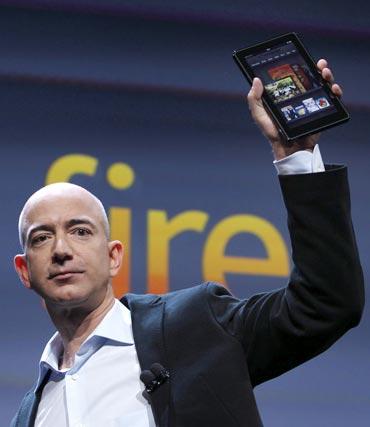 We had been hearing about the Amazon tablet for quite some time. The rumour mill has been put to rest after Amazon CEO Jeff Bezos launched the latest Kindle. Now, that the secret is out of the box, we take a look at the bells and whistles Fire has to offer.
September 29, 2011
'Food in Hostel 9 at IIT-B is really bad'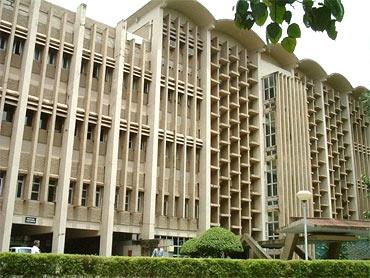 As some 600 students at IIT-B took ill thanks to a case of food poisoning, many of their classmates confess that the food in some canteens isn't very edible.
September 26, 2011
Excerpt: 'Love is when I can't pay attention in class'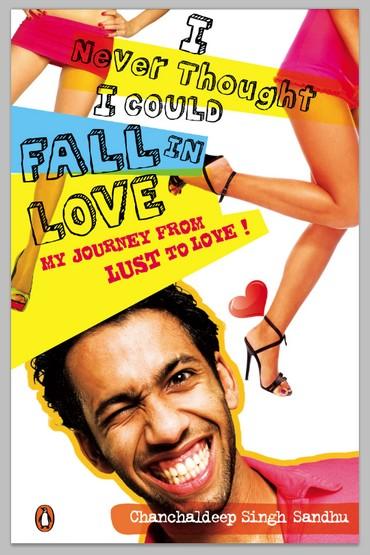 Presenting an excerpt from Penguin's latest book, 'I Never Thought I Could Fall in Love' by Ludhiana-based Chanchaldeep Singh Sandhu.
VOTE: How much will YOU spend on a tablet PC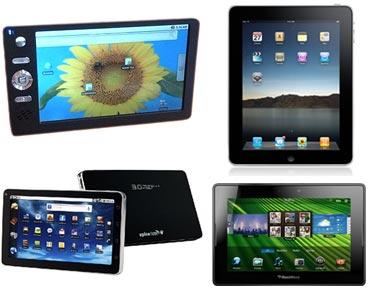 Starting today we launch a Gadgets and Gaming poll to ask you, our readers, how much you are willing to spend on gadgets. Today, tell us about what tablet PC would you buy.
September 23, 2011
Windows 8: Introduction, features and requirements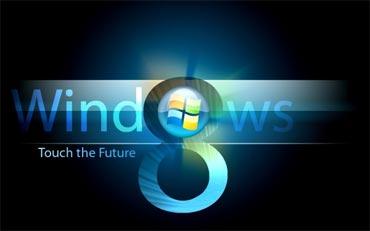 What can we get out of Windows 8? This may be the first question to many. We have compiled below few best features of this new OS.
September 21, 2011
5 reasons for iPhone's super success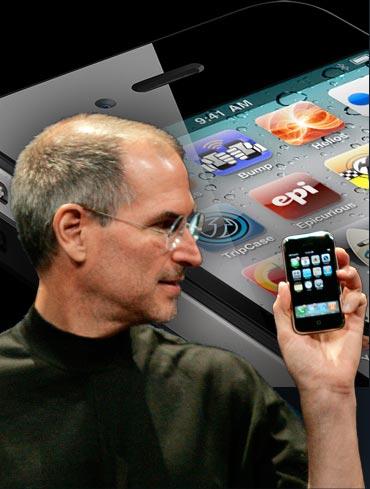 The iPhone is not only a phone, or a set of technologies but an institution in itself. Five factors which have contributed towards the success of the Apple iPhone series are mentioned as follows:
September 20, 2011
Festive recipes: We want to PUBLISH yours!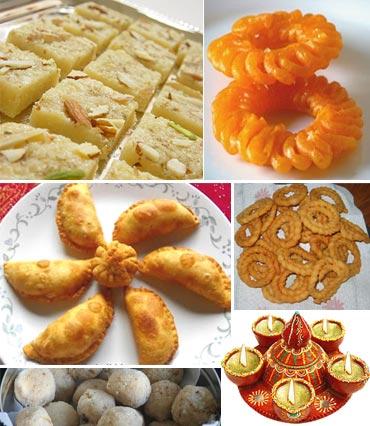 The season of festivities and celebrations is almost upon us, so help us celebrate it better with some mouth-watering traditional recipes!
PHOTOS: These gadgets are powered by solar energy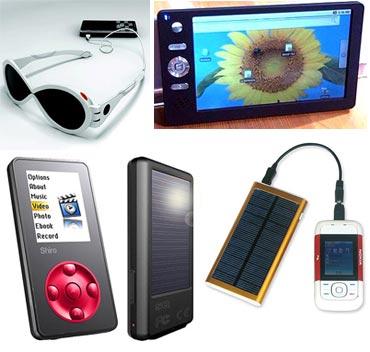 Get Ahead readers lists four gadgets that are powered by solar energy. Take a look...
September 19, 2011
TOP 10 must-have gadgets from Samsung!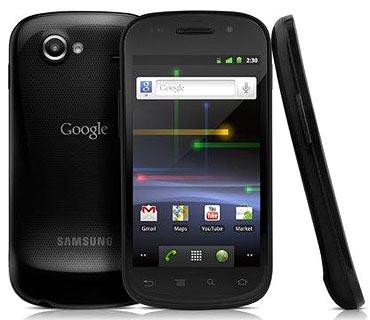 Think what Samsung has done for you, me and all. It has made our life easier, happening and connected through its TVs, mobile phones, audio-video products, computers and many more. The list is too long, but we have tried here to compile ten best Samsung gadgets.
September 16, 2011
BlackBerry Bold 9900: Does it deliver on expectations?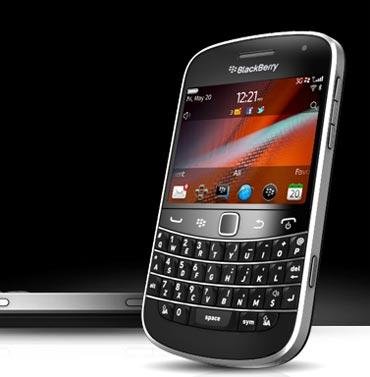 Get Ahead reader Daya Kudari reviews BlackBerry's recent launch BlackBerry Bold 9900 in response to our reader invite.
September 14, 2011
Best gaming gadgets from Alienware: The top 20 list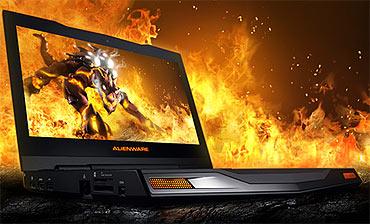 Interested in sci-fi and fantasies? Have you designed a sci-fi story involving you and a sudden encounter with aliens? Don't worry, the gadgets listed below can help you realise your wildest gaming fantasies.
September 08, 2011
Reliance 3G Tab at Rs 13K: Should you buy it?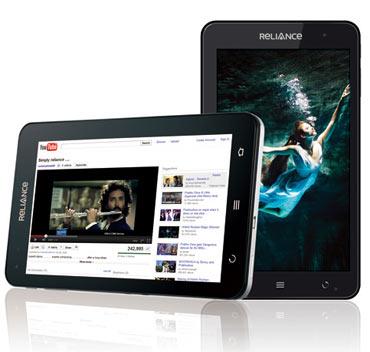 While priced Rs 12,999 and at just 7 inches, Reliance 3G Tab fits into your pocket (pun intended) its real test lies in how it compares with the Big Daddies of the tablet world. Here, then, is a detailed review of a branded tablet that doesn't burn a hole into your pocket. Read on...
September 07, 2011
All the things you can do with Google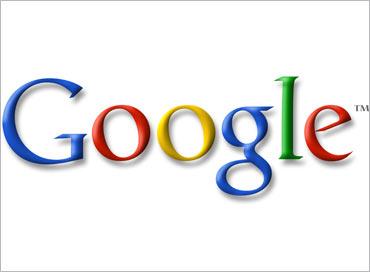 This month, Google, the Internet Goliath completed its 13 years of existence. Widely recognised as a search engine there is more to Google, feels Get Ahead reader Indresh Kumar.
September 06, 2011
5 reasons why WebOS doesn't make the cut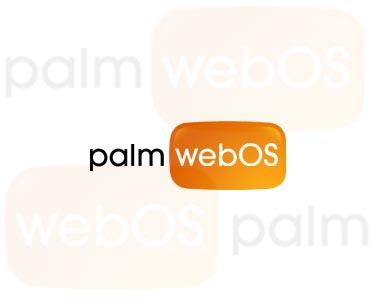 Sure, there is tremendous potential in WebOS. In fact, its SDK is rated as one of the best platforms to develop for, on par with iOS SDK. Yet, most WebOS devices are still sitting in stores waiting for consumers to grab them. here are 5 reasons why WebOS could not make it...
September 02, 2011
Share your Ganpati videos with us!
With Ganesha making his way into our homes for the next ten days we are inviting you to share your Ganpati videos with us
September 01, 2011
Samsung Galaxy S II: Best smartphone in 2011 yet?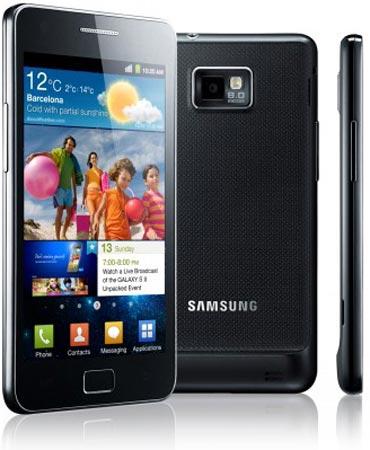 Get Ahead reader Bhautik Jain reviews Samsung Galaxy S II in response to our reader invite.
Archives
July - August 2011
|
May - June 2011
|
March - April 2011
|
January - February 2011
|
November - December 2010
|
September - October 2010
|
July - August 2010
|
May - June 2010
|
February - April 2010