September 21, 2011
I'd like to be remembered as a great entrepreneur: Divya Narendra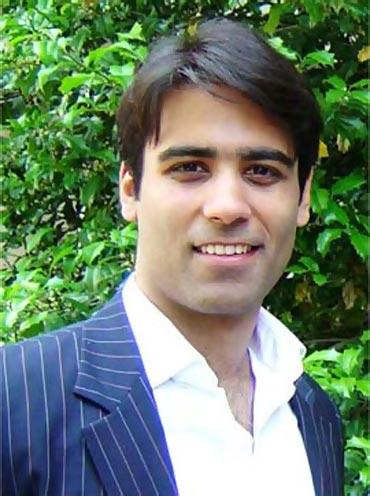 Divya Narendra, the 29-year-old, American Indian who along with the Winklevoss brothers has filed a lawsuit against Facebook for copying their idea, talks about his his idols and ideals in life, the lessons he learnt from the Facebook episode and the traps that start-ups should watch out for.
September 14, 2011
This start-up is all set to be worth Rs 1,000 crore in 10 years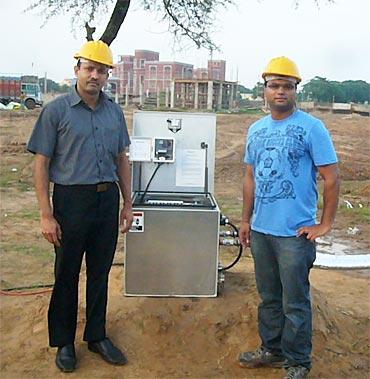 Start-up entrepreneurs Arun Shenoy and Mandar Kaprekar share their vision of becoming a Rs 1,000 crore company in ten years.
September 13, 2011
PICS: Making of India's military leaders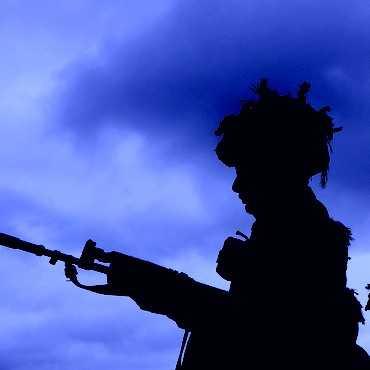 Rediff.com's and Hitesh Harisinghani are at the National Defence Academy's Camp Rover. On the first day of a camp that tests the true mettle of NDA cadets, Abhishek accompanied the NDA's India squadron for a night-long trek. When last heard, Abhishek spoke like a cadet on the move.
August 11, 2011
Meet the two winners of Google Science Fair
Two Indian girls Shree Bose and Naomi Shah emerged winners at the Google Science Fair held last month for their projects on ovarian cancer and treatment of asthma respectively. Read on to know more about their interesting projects.
August 10, 2011
Indian grad's eco-friendly solution for oil spills
Swapnil Jadhav, a graduate student from New York received the award for his project that could help replace the hazardous petroleum-based cleaners currently in use.
August 04, 2011
They ditched high salaries to follow their dreams
Neha Juneja and Ankit Mathur run Greenway Grameen Infra. They've recently designed Greenway Smart Stove, a single burner stove designed as a low cost replacement for traditional mud chulhas, which pose grave health and environmental hazards. Through their company, they are aiming to provide similar such innovative and holistic solutions for rural consumers in India. Juneja and Mathur tell us just why they ditched the idea of thick pay packages to follow their dreams.
July 13, 2011
How this IT misfit became the MD of an MNC
From being told he is not fit to be in the IT industry, VR Ferose, who graduated in computer science from NIT Warangal because he could not get through into an IIT, became the first non-German and youngest Indian managing director of SAP Labs India.
July 08, 2011
'Start-ups musn't take too-big-to-survive risks'
Start-up entrepreneur Aashish Gupta who founded YellowLeg.com that sells only travel books to "discerning traveller" talks about life as a start-up and challenges he faced.
July 04, 2011
Earning Rs 9 a day she educated herself and others
After she failed in her grade ten examinations, Aarti Naik would've ended up being a domestic help like most of her classmates but chose to fight the situation she was in. Today she teaches schoolgirls from her neighbourhood for free lest they fail in their examinations and in life.
June 27, 2011
From an engineering student to a CEO
How Ankur Kumar, a second year engineering student found his way up to being the CEO of an online portal for students.
June 15, 2011
Meet the four Indian American Guggenheim Fellows
This year's Guggenheim Fellows of Indian origin are driven by the passion to stretch the limits, finds .
June 13, 2011
He made it to IIM despite cerebral palsy
Prem Kumar Ravi was preparing for CAT when a phone call from a freind in November 2008 changed the course of his life. The friend asked him to talk to Sumanth Iyengar who was also preparing for CAT, but suffered from cerebral palsy. The conversation spurred Prem to start Spurthi, an academy that trains students with disabilities and from economically weaker sections to crack CAT and secure admissions to the famed IIMs.
May 26, 2011
Irfan Pathan: I have learnt from my failures
Irfan Pathan who is striving hard to make a comeback to the Indian cricket team speaks about his struggles, disappointments, failures, his idols and inspirations, his link ups and his confidence in his ability to make a comeback soon.
May 17, 2011
Meet J&K's first Muslim girl to crack UPSC
An emotional Ovessa Iqbal, the first Muslim girl from Jammu and Kashmir to ace the UPSC exam, talks about the inspiration behind her success and how she coped with failure having passed the exam in her third attempt.
May 14, 2011
IAS topper: Failure didn't dishearten me
National UPSC topper from Chennai, Divyadarshini, speaks about her preparation tips, her success mantras, her failure to clear the same exam in her first attempt, how she coped with it and things that she would like to change in India as an Indian and an IAS officer.
May 13, 2011
Start-ups: These MBA grads said no to placements
In the volumes of B-schools placement reports, one piece of statistics gets overshadowed by the numerical platitudes and eulogies. Mentioned mostly as an afterthought, it is about students who opt-out of the placements, to follow their calling and start their own businesses. PaGaLGuY speaks to some of these souls and learn their stories.
UPSC topper: Tamil movie inspired me to go for IPS
Dr RV Varun Kumar who stood third in the UPSC examinations shares with us his success story, how he coped with failure finally managed to finally crack the examination.
May 12, 2011
'Being L Subramaniam's daughter didn't help'
Bindu Subramaniam, daughter of legendary violinist L Subramaniam talks about the difficulties she faced in bringing out her debut English album, finding her voice and more.
May 06, 2011
IIM-A and C role models no more: IIM-K director
Prof Debashis Chatterjee, Director of Indian Institute of Management, Kozhikode, speaks his mind about his vision for IIM-K, the change in the mindset of IIM students and the relevance of CAT in testing students' intelligence or managerial capabilities.
April 20, 2011
'I am not a superwoman'
Former journalist and award-winning television scriptwriter Gajra Kottary discusses how she coped with writing her debut novel, Broken Melodies, scripting for the popular soap Balika Vadhu and being a mom.
April 19, 2011
The CEO who does not have Monday morning blues
Abodh Aras, an MBA from Institute of Technology Management, Mumbai and CEO of NGO The Welfare of Stray Dogs, explains why he sacrificed big money for the love of stray animals.
April 15, 2011
Meet the Indians behind Intel's fastest processor!
Ravishanker Kuppuswamy and R Sivakumar of Intel speak about the challenges their team faced while designing and developing Intel's latest processor Xeon E7.
April 13, 2011
She ran away from home and made it big in fashion
When she was 18, Vaishali Shadangule (nee Talankar) walked out of her parents' home in a small town in Madhya Pradesh with no money. Today, the fashion designer runs a fashion brand in Mumbai that employs 65 people. This is her rags-to-riches tale.
April 07, 2011
'India needs more job creators than job takers'
Co-author of The Fresh Brew: Chronicles of Business And Freedom, Amit Haralalka discusses the idea behind the book, the challenges encountered to complete it and the lessons learned during this mental ordeal.
April 01, 2011
How this World Cup start-up is making profits
A start-up that started a few weeks before the World Cup started is encashing the frenzy around the event to make profits in an ingenuous way.
March 29, 2011
Measure success by the obstacles you overcome
14-year-old Salam Siddiqui on why he finds Mae Jemison, the first African American woman to go to outer space, inspiring
March 25, 2011
A star once kept me waiting 11 hours: Subi Samuel
The professional photographer talks about how he overcame the odds and became one of India's leading lensmen.
March 23, 2011
Shubha Mudgal on her first job, salary and guru
Shubha Mudgal began her journey in the performing arts with Kathak, then took up Hindustani vocal music and is today one of India's most versatile singers.
February 24, 2011
'Had I done MBA, I'd never be an entrepreneur'
Kishore Biyani talks about entrepreneurship, believing in yourself, and how experiencing the journey is more important than achieving any objective
February 22, 2011
'I find passion and efforts lacking among Indians'
Meet Nisha Kutty one of the few women fashion photographers as she talks about working in India and abroad and why she would rather not be a spokesperson for women photographers.
January 31, 2011
Inspiring story of a blind media graduate
Meet Garima Goyal, who had to give up her dreams because of an irreversible and degenerating eye condition, went on to become one of India's first visually challenged media graduates.
January 07, 2011
VVS Laxman: 'I dream to start a sports academy'
Cricketer VVS Laxman talks about his passion and the one man he looks up to.
Archives
April - December 2010
|
February - March 2010