July 11, 2008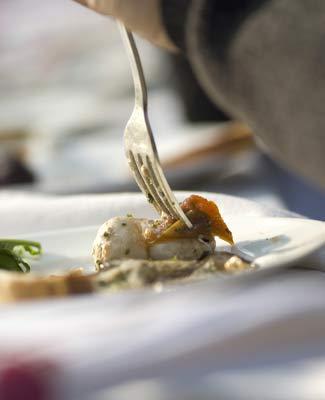 If you like your Italian food with a bit of a zing, try your hand at this easy-as-pie but spicy roast chicken recipe.
In our continuing series of recipes taken from Italian Khana, an Italian cookbook for the Indian kitchen, Ritu Dalmia, celebrated chef and owner of Diva, one of Delhi's finest Italian restaurants, reveals her best tips and shows you how to cook an authentic Italian dish for dinner in 30 minutes or less.
Ritu will also answer reader queries, so scroll down to the bottom of the page to address your questions to her.
Read these features?
Study UK: Courses, expenses and everything in between
'Am young, can take risks: Where to invest?'
Finding gold has never been this boring
Video recipes: Dahi Vada, Zafrani Pulao & more
---
Today's Recipe: Pollo alla Diavola (Angel with two horns)
I like the devil. And, if it looks like an angel, even better. And that is exactly what this chicken dish is about: it looks very nice and tame -- and then you take a bite. You'll see the devil, with a big grin. Again there are many variations; this particular recipe is from Naples.
Ingredients
1 chicken, whole, cut into 8 pieces
50 ml olive oil
2 lemons, squeezed
3 red chillies, crumbled
Handful fresh oregano or tbsp of dried oregano
100 ml white wine
4 cloves garlic, minced
Method
In a mixing bowl prepare the marinade.

Add olive oil, half the lemon juice, wine, garlic, chilli and oregano.

Add the chicken and let it sit in the marinade for a couple of hours.

In a heavy pan, heat some olive oil, on a high flame.

Add the chicken and let it brown on all sides let's say for about 6-8 minutes.

Preheat the oven at 180 degrees.

Transfer the chicken in a roasting tray, cover with marinade.

Roast for about 30 minutes.

Serve with the juices and a drizzle of the remaining lemon juice.
Previous recipes
Excerpted from Italian Khana, India's first Italian cookbook for the Indian kitchen, with permission from the publishers, Random House India. Ritu will also answer reader queries, so please address your questions to her in the QnA box below.
Photograph: Sephi Bergerson