September 21, 2007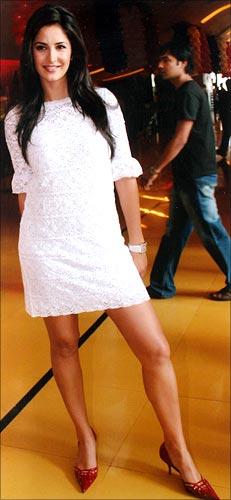 Sexy, feminine and fun -- this dress is all three rolled into one and more!
Lace is very hot this year, whether it's on skirt hems or hairbands. And when it comes to dresses, it doesn't have to be revealing at all, just well-tailored. 
Also, make sure you don't overdo it. While this little dress is just right, a lacy skirt paired with a lacy top might just have you looking like a prude.
So, pick up a skirt, top, jacket or dress in lace and look as pretty as a picture!  


Do you want to see your fashion fundas on rediff.com? If so, mail a pic of your favourite fashion accessory, along with a brief description of where you got it and how much you paid for it, to getahead@rediff.co.in. Make sure to include your name, age, occupation, and contact details, and we'll feature the best entries!