July 26, 2007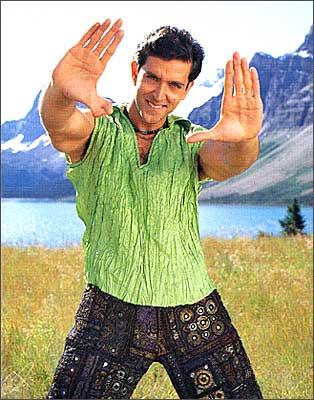 Fashion is all about expressing yourself, but when it comes to men's fashion subtlety is everything. Especially if it's trousers we're talking about.
Whether you're headed for college, work or a night on the town busy trousers or jeans are a fashion no-no -- no matter how big a Govinda [Images] fan you are.
Large checks, thick stripes, heavy embroidery and embellishments and flourescent greens and yellows are strictly forbidden. Not only are they conspicuous, they are a nightmare to match with tees or shirts. Chances are you'll end up looking tacky instead of trendy.
If you do like trousers with some texture pick a pair that have fine stripes or almost-not-there checks that lend a hip yet understated look. Save the colours for your shirts, where almost anything goes.
Do you want to see your fashion fundas on rediff.com? If so, mail a pic of your favourite fashion accessory, along with a brief description of where you got it and how much you paid for it, to getahead@rediff.co.in. Make sure to include your name, age, occupation, and contact details, and we'll feature the best entries!