August 28, 2007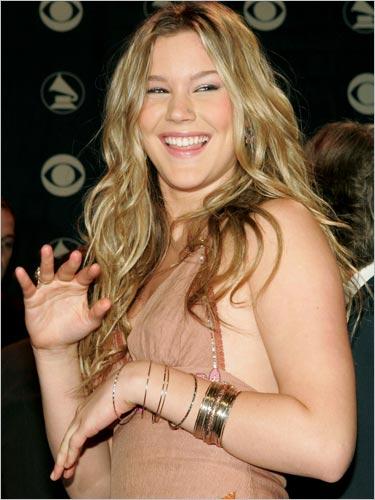 If you're an accessories freak, you're probably decked out in tasteful costume jewellery most of the time. To add that special touch to a casual or party outfit, try silver bangles -- not one, not two, but a whole bunch of them to make a statement.
Bangles have always been popular with India women, but now international stars are picking up on the trend as well. They've never been out of style and they never will be, so there's really no harm in investing in a set of bangles.
Silver and gold are your best two options -- they'll go with practically anything you're wearing. Of course, if you like colourful ones you could opt for glass or plastic.
And of course, bangles are available everywhere -- you'll find them being sold in cosmetics shops, accessory stores and on the streets. Unless you go for the real deal, you can be sure that they will not burn a hole in your pocket either -- so go cheap and chic with a dozen or more today!
Photograph: Carlo Allegri/Getty Images
Do you want to see your fashion fundas on rediff.com? If so, mail a pic of your favourite fashion accessory, along with a brief description of where you got it and how much you paid for it, to getahead@rediff.co.in. Make sure to include your name, age, occupation, and contact details, and we'll feature the best entries!