August 27, 2007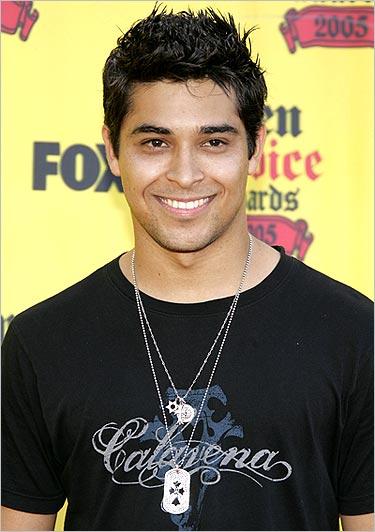 Dog tags a great way to add a little bling to your wardrobe with no fear of going overboard.
While these nifty accessories have never quite gone out of style, they have evolved. Film stars and music personalities have been caught flaunting personalised tags in gold, silver and platinum emblazoned with their names, religious insignia and even embellished with crystals and diamonds.
However, this might not be the look you want to go for if it's just an evening at the coffee shop you're dressing for.
A pair of dog tags in plain metal are classic yet ultra hip, and could cost as little as Rs 50. Tags in silver could cost you about Rs 150 to Rs 300, and about Rs 500 with the chain thrown in.
Photograph: Frazer Harrison/Getty Images
Do you want to see your fashion fundas on rediff.com? If so, mail a pic of your favourite fashion accessory, along with a brief description of where you got it and how much you paid for it, to getahead@rediff.co.in. Make sure to include your name, age, occupation, and contact details, and we'll feature the best entries!