August 22, 2007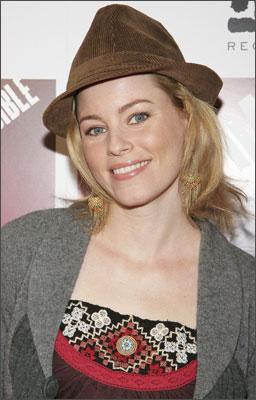 Want to look chic for a night on the town? Bag yourself a sophisticated hat that goes well with your outfit.
Fedora hats, like the one seen here, are making waves on red carpets all over the world at the moment -- rappers, actors, reality TV stars are all seen sporting them at some major do or the other.
A couple of years ago it would've been rather hard to come by a fedora hat at a local store, but high-end designer shops are now selling them to a fashionable few. You can try Aldo, Mango, Promod or any such brand at your local mall for them. Of course they aren't so cheap -- expect to pay anything upward of Rs 800 for a fedora, but you can be sure it will be well worth it to stand out in a fashionable crowd!
Photograph: Marsaili McGrath/Getty Images
Do you want to see your fashion fundas on rediff.com? If so, mail a pic of your favourite fashion accessory, along with a brief description of where you got it and how much you paid for it, to getahead@rediff.co.in. Make sure to include your name, age, occupation, and contact details, and we'll feature the best entries!