August 09, 2007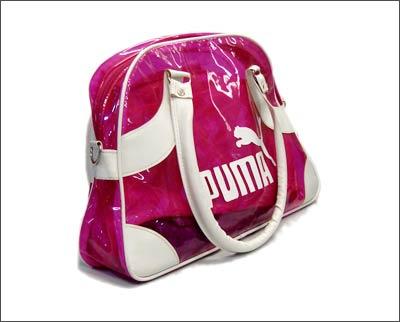 Bags like these are funky, funky, funky! Big, brightly coloured and sporty equals fashionable at the moment, so grab yourself one of these handbags as soon as possible.
You will find sporty bags at any sports shop -- take your pick from Nike, Addidas, Puma, Reebok etc. Make sure yours is waterproof -- it will be make a stylish but sensible add-on to your outfit in the monsoons.
Of course, since these are branded, you may find them a wee bit expensive (starting from Rs 400 and upward), but you can always try the seconds stores instead of retail outlets.
Photograph: Reuben N V


Do you want to see your fashion fundas on rediff.com? If so, mail a pic of your favourite fashion accessory, along with a brief description of where you got it and how much you paid for it, to getahead@rediff.co.in. Make sure to include your name, age, occupation, and contact details, and we'll feature the best entries!