August 03, 2007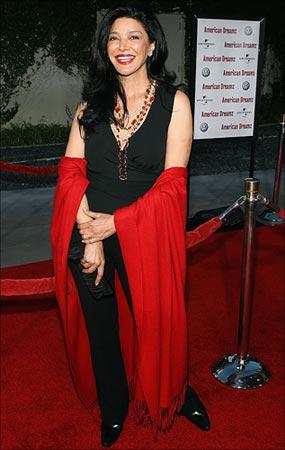 Getting dressed for a party but your little black dress needs a little colour? Try a wrap!
Shawls or wraps are a great way to set off a single-coloured outfit. A bright pink or yellow wrap on a black or navy blue dress is perfect if elegance is what you're looking for. They even work on pant suits.
Carrying a well-coordiated wrap not only adds a dash of colour, but serves the added purpose of keeping you warm if you're headed to an air-conditioned place. They also help mask a slight paunch or protect bared shoulders from prying eyes.
Easily available at street stalls and apparel shops, you can choose from a wide range of colours, prints and fabrics. Wraps usually begin from Rs 200 and can go up to Rs 2000, if you like the branded variety.
Photograph: Michael Buckner/Getty Images


Do you want to see your fashion fundas on rediff.com? If so, mail a pic of your favourite fashion accessory, along with a brief description of where you got it and how much you paid for it, to getahead@rediff.co.in. Make sure to include your name, age, occupation, and contact details, and we'll feature the best entries!