Home > Cricket > The Cup > Stars we spotted


Spotted: Dhoni, Dravid

March 06, 2007

Reader Karen Osborn sent us these pictures from South Africa.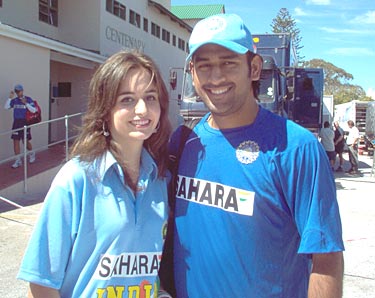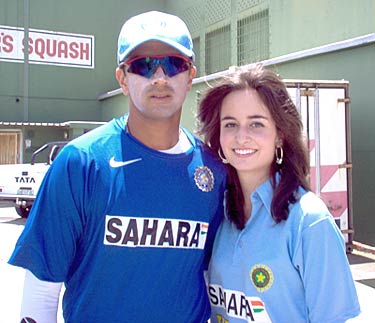 'Here are photographs of my daughter Sarah Osborn taken with Mahendra Singh Dhoni and Rahul Dravid when they visited Port Elizabeth, South Africa, in November 2006. The photos were taken after their practice session in Port Elizabeth. The Indian cricket team were very friendly and willing to pose for photographs and sign autographs,' writes Karen.
If you encounter your favourite cricket/sports personalities, please send your photograph to sportsdesk@rediff.co.in. We will feature the best images right here on Rediff Cricket or Rediff Sports.