Home > Cricket > The Cup > First Look


Dravid cools his heels in Kerala

April 02, 2007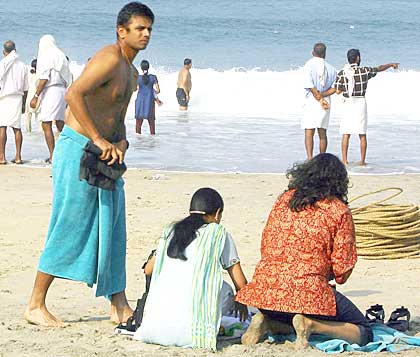 Indian cricket captain Rahul Dravid has come for a brief two-day holiday at Kovalam beach resort near Thiruvananthapuram.
Dravid arrived here from Bangalore with his family members on Sunday, according to police sources.
Sources said Dravid was on a personal visit and Kerala Cricket Association was not officially informed.
Photograph: STRDEL/AFP/Getty Images