With sky rocketed real estate prices, Tanisha & her husband were just another couple based in Mumbai who wanted more space to themselves to fit their stuff.
Tanisha has a fetish for shoes and owns as many as 27 pairs. Also, her husband's sneakers and their son Vihaan's galore of shoes add onto the pile. Thus, she made a smart move by acquiring a multi-layered shoe rack for the family. The foldable and stackable shoe rack merged perfectly with the interiors of Tanisha's place and aided in picking matching shoes for their outfits. The sturdy, sleek and stylish 10 tier shoe rack created a clean look and saved the time spent in looking for the lost shoes underneath the beds and sofa.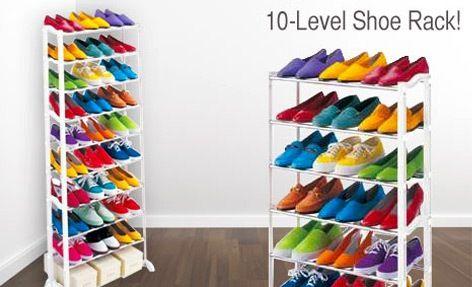 Click here for a range of Shoe Racks
Old isn't always gold!
Tanisha's father-in-law had bought a dining table, placed in their living room, almost 30 years back. Though it was now being used to stack all the toys and colouring books of Vihaan, she decided to let go of it. The newly found space has made her living room seem bigger and neater. However, it does not mean that they are following a buffet system at home. Tanisha has just bought herself a Portable Dinner Cum Laptop Table. It comes handy while she is working from home or having breakfast or dinner. It can be easily folded and placed under the sofa for a hassle-free arrangement.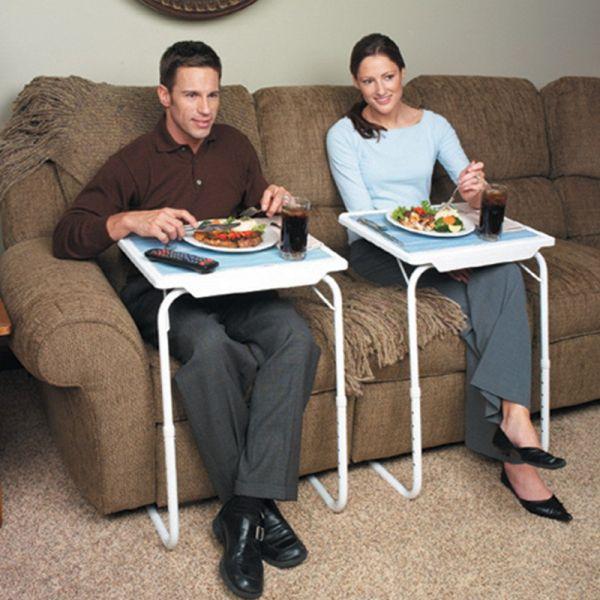 Click here for a range of Portable Tables
Store in style!
Tanisha is in love with her trinkets and had them sprawled all over the house in various drawers and boxes. However, thanks to her online research, she found the most amazing way to stock up her adornments in one place - The Little Black Dress Hanging Jewellery Organizer.

So the would-be mother got enormous room for her entire range of jewellery with the double sided organizer that she hung in her closet. Now she can store her earrings, necklaces and bracelets in clear view without eating up the precious space in her drawers. She bought a lot of more foldable stuff that made her house look much bigger such as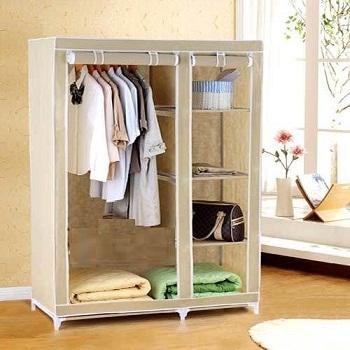 Click here for a range of Foldable Wardrobes
So, don't get stressed about revamping, just follow Tanisha's suit and get these incredible products to make the most of the available space in your home.