Is your car usually in a mess? Well, you are not alone! At some point, most of us leave our cars unattended and they end up looking like a junk yard. Here are 8 car accessories you must have for a cleaner car.
1. Car trunk organizer – Clean up your car trunk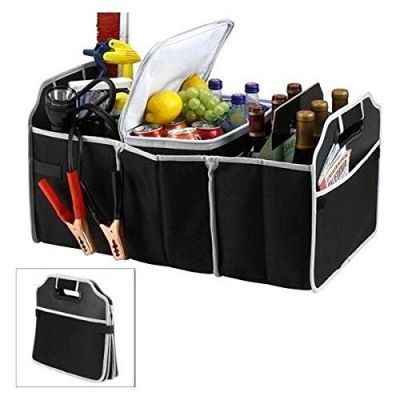 Buy this car trunk organizer for as low as Rs.499 only
Car trunk space left unattended can turn into a clutter of unwanted things. This car trunk organizer helps you to neatly organize the toolkit, groceries and other supplies safely. It has large components and it is leak proof. It has non slip pads prevent shifting while we drive. It is foldable and has a holding capacity of 25kgs. When not in use it can be folded and stored in a compact space.


2. Cocoon Grid It Organizer – Clean up your dashboard
Buy this Grid Organizer for as low as Rs.175 only
While you are driving, you tend to keep your mobile phone, GPS device, your sunglasses etc. either on the dashboard or the glove compartment. Place all your essential things in this Cocoon Grid It Organizer which can be attached to your car visor as shown in the picture. You can place pens, gadgets, chargers, wallets and a lot more in this organizer.
3. Car Backseat organizer - Avoid overstuffing your car seat pockets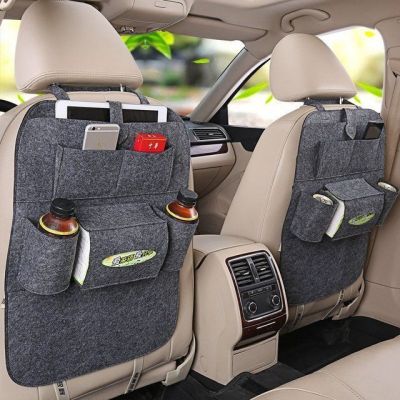 Buy this car back seat organizer for Rs.300 only
When you stuff your car seat pockets, it usually reduces the legroom making it inconvenient for the passengers seated on the rear seats. This car seat organizer can hold all those useful things in an organized way keeping your car seats clean and vacant.
4. Foldable car meal tray – Escape from food stains on your seat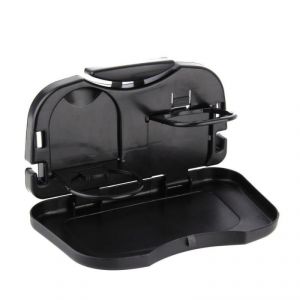 Buy this mess free foldable car meal tray for Rs.300 only
Eating food inside the car can turn messy and it may end up with stains on your car seat. With this foldable car meal tray it can be avoided. This can be attached to the back of the car seat using the belt and it is compact and comes with a drink holder. It is easy to use and saves space inside the car.
5.Car vacuum cleaner – Clean the mess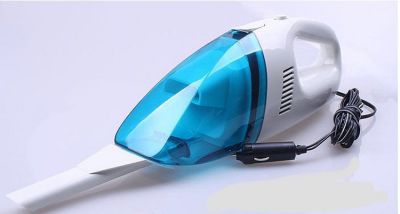 Buy this compact car vacuum cleaner for just Rs.329 only
When we say messy, we don't literally mean garbage! The mess is those little things in the car that are lying down and occupying your precious space. Start the process by cleaning your car with a compact vacuum cleaner. A vacuum cleaner cleans out all the dirt which is not visible to the naked eye. Your car needs proper cleaning especially during monsoons when the stale smell is usually lingering in the car.
6.Mobile holder – Use the mobile with ease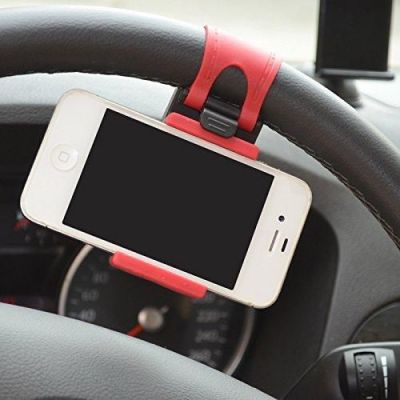 Buy this useful mobile holder for just Rs.350 only
You can use your mobile hands-free and check google maps for way without any problem. It can be attached your steering wheel and it is highly compact. No security risk and it is easy to install and remove.
7.Tissue box holder- Keep those tissues handy
Buy this fancy tissue box holder for Rs.395 only
This specially designed tissue box is for the car and it can be attached to the sunshades of the car. It is classic, fashionable, compact and light weight. It is a space saver in your car.
8. Travel cushion pillow for kids – Take care of your little ones Buy this kids travel cushion pillow for just Rs.689 only
Kids like to go for a drive in car and most of the time they tend to sleep and there will not be any support for their head and neck. This cushion pillow comes as a comfortable support for their neck and head. It can be attached to your seat belt and it is detachable. Now your little one can enjoy their nap in the car without any pain.
Tile image: Kind courtesy Pixabay