Preparing food with heat or fire is an activity unique to humans. Cooking can be tedious at times but the effort we put on cooking food delicious will always end up with smiling faces. To make cooking easy for you here are 6 products under Rs.1000 to add to your kitchen.
Dough / Atta maker: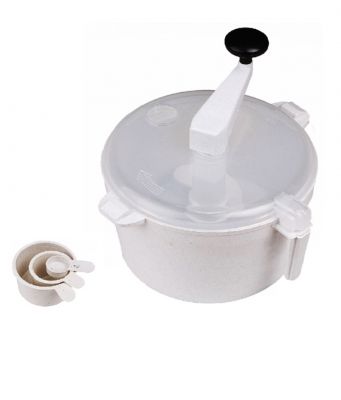 Buy this dough maker for just Rs.300 here
Roti will always end up in our day to day meal. And dough maker will help you to make the dough for roti in just minutes and it is easy to use. All you have to do is to add the right amount of the ingredients and rotate the handle. Any kind of flour can be used and it is easy to clean. It also comes with measuring cups for the new cooks for their cooking adventure.
Sprouts maker: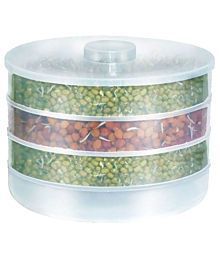 Buy sprouts maker for just Rs.550 here
Healthy eating is must for every person and sprouts are one food which is packed with vitamins and proteins. Sprouts are low in calories and great source of antioxidants. Eating a handful of sprouts everyday has more health benefits but making sprouts are difficult. But the sprouts maker makes it easy for you by providing the air and humidity control need for sprouting. It has chambers so you can make different varieties of sprouts at a time.
Vegetable chopper and cutter: Buy this 10 in 1 multi vegetable chopper for just Rs.650 here
Prepping for cooking includes peeling and cutting vegetables and with just a knife and cutting board it takes time to cut the vegetables in different shapes. To save time with cutting the vegetables the chopper and cutter helps you. It comes with 11 different ways to cut the vegetables and has a safety food holder. It also comes with a professional peeler. With this making a healthy salad or a good vegetable curry is easy.
Curd maker: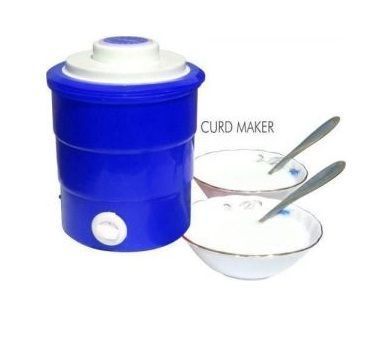 Buy this electric curd maker for just Rs.600
A bowl of fresh creamy homemade curd is one of the simplest foods we enjoy. It is loaded with essential nutrients like calcium, potassium magnesium and vitamins. It helps in digestion, improves immunity, for a beautiful and healthy skin and reduces high blood pressure. And now we don't want to wait for overnight to make curd at home this electric curd maker does it in 2 hours no matter the outside the temperature. It also protect protects the natural goodness of curd.
Kitchen weighing scale machine: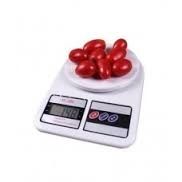 Buy this Electronic LCD kitchen weighing scale machine for just Rs.460
The success behind a good recipe is the amount of ingredients we add. If the proportion goes wrong we will end up in a disaster. Though the hand measures works sometimes it is always best to weigh the ingredients. And this compact easy cleaning LCD display weighing scale machine helps as to do it.
Sandwich maker: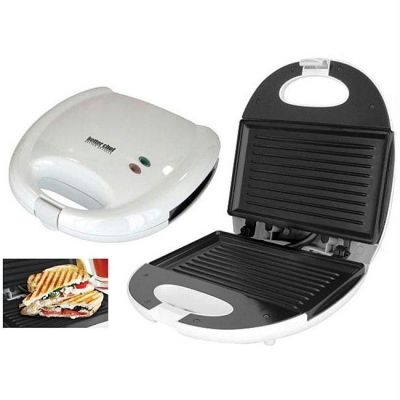 Buy this electric grill sandwich maker for as low as Rs.890
Mornings with a good sandwich and coffee boost you for a whole new day. Now we can make different types of sandwiches at home in no time. This electric grill sandwich maker helps you to make a good sandwich and also to grill the vegetables or a piece of meat. It is easy to clean and compact in size.
Tile image: Kind courtesy Pixabay