A Swiss maestro. A Spanish wizard. A Serbian ace.
Three men have dominated men's tennis since the beginning of the 21st century.
Roger Federer. Rafael Nadal. Novak Djokovic.
The undisputed kings with the racquet.
The trio have have ruled the Grand Slams -- the Australian Open, the French Open, Wimbledon and the US Open -- winning 50 titles between them in the last 15 years.
Since 2003, the three players have made it to 76 Grand Slam finals, emerging victorious in 50 of them.
Aslam Hunani and Ashish Narsale survey the Grand Slam landscape.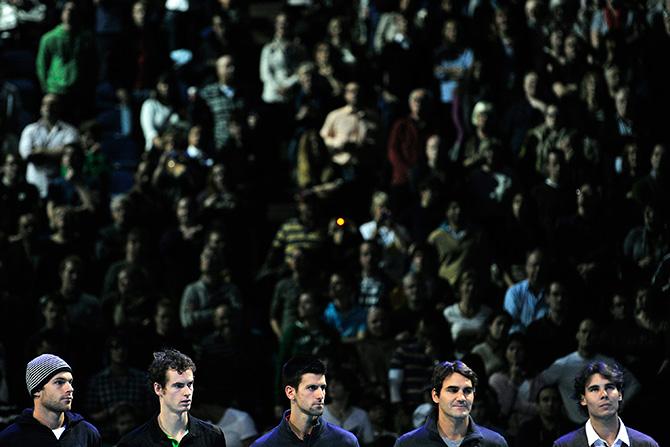 Please CLICK on the player's image to know more: