The Rumble in the Jungle was the greatest boxing spectacle of the 20th century, notes Dhruv Munjal.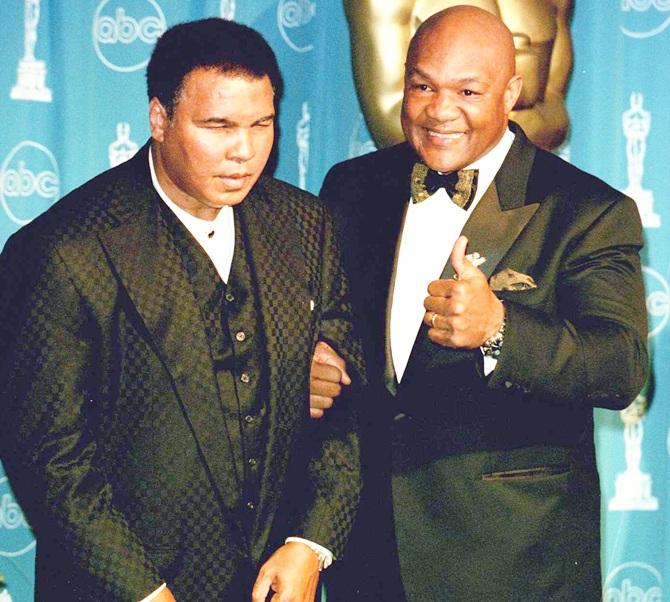 It almost didn't happen.
The greatest boxing spectacle of the 20th century almost never took place.
Call it destiny, or a stroke of timely luck that, in the end, a dangerous cut above George Foreman's right eye was unable to keep him and Muhammad Ali, two men seemingly at the opposite ends of their boxing careers, from taking the ring on that muggy, crazily charged morning in Kinshasa.
With the fight pushed to October 30 from the original date of September 25 due to Foreman's injury -- he hurt himself while training with sparring partner Bill McMurray -- Ali spent those five weeks roaming the streets of Zaire's capital city conjuring up support in a way hitherto unseen in modern sport.
People, young and old, sang and danced with the brash but lovable former champion, their numbers large enough to fill entire stadiums and outstrip Foreman's fan base anywhere in the world.
The repeated chant was 'Bomaye, Ali', which, roughly translated from the local language, Lingala, went 'Kill Him, Ali'.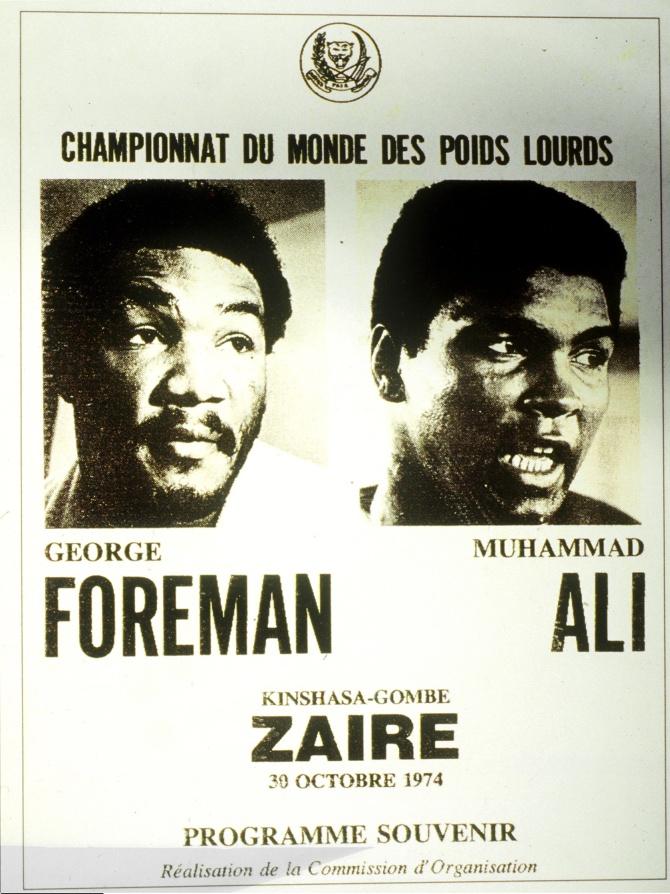 By the end of it all, the impassioned cry would play a starring role in Foreman's demise -- what Ali lost in pugilistic prowess, he more than made up for in psyching out even the most formidable fighters on the planet.
Foreman was formidable. Even scary. He was still only 25 and undefeated, pulverising 40 previous opponents with the power and panache of a street brawler.
In the words of boxing historian Bert Sugar, 'He was out to kill you and you knew it.'
Except Ali didn't, or perhaps his own hubris, despite his waning powers, simply didn't allow him to be beaten even before a punch was thrown.
For over a decade, crushing opponents in that manner had been his thing, and an upstart like Foreman was not going to get him.
Even if he did, Ali managed to conceal the consternation almost as well as he disguised his punches in the ring.
The critics obviously disagreed. Ali no longer possessed the dancer-like nimbleness or gazelle-like speed that had made him such a nightmare to face.
This was not the same man who terrorised and beat up Sonny Liston -- the legendary brawler of brawlers who spent more time in prison than in the ring -- so bad that he refused to answer the bell for the seventh round at Miami Beach in 1964.
Or the man who a year later knocked out Liston again, this time in the first round even as half the audience was still looking for their seats.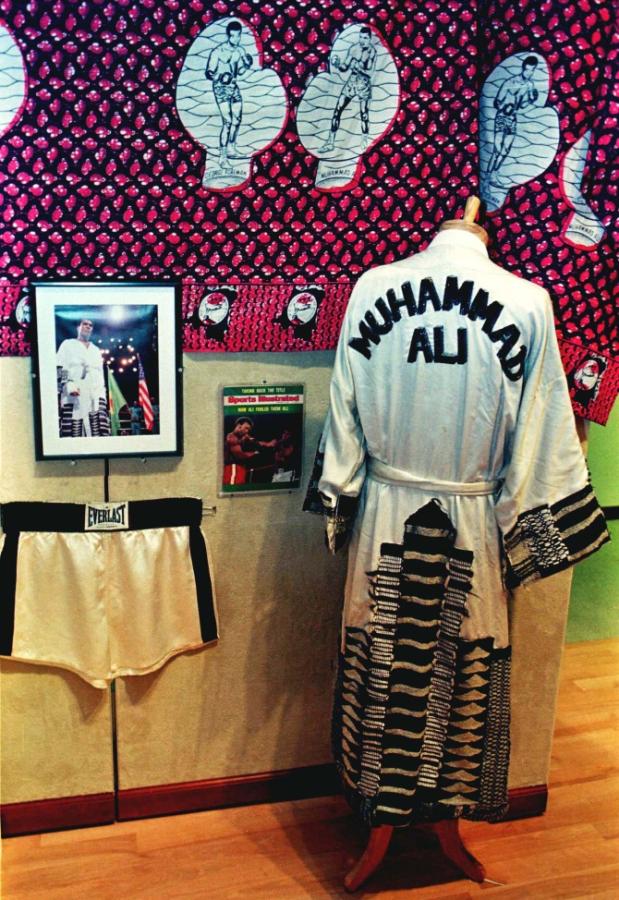 The Ali of old would have run rings around Foreman. But this was the Ali who had antagonised white America by refusing to serve in the Vietnam War and had been handed a prison sentence for his defiance.
This was the Ali whose beliefs had polarised American society like never before, and who had been forced into boxing exile for three-and-a-half long years.
And at 32, the physical and mental strain of a life spent in the cultural and sporting limelight was perhaps showing; the extreme turmoil of things past all too apparent.
This was a slightly ungainly version of Ali, miles off the sprightly, technically superb fighter the world had known. There were more punches thrown but minus the same devastating effect.
But those who lined up at ringside at 4 am on October 30, 1974 (the fight was held at this odd hour so that it could be shown at prime time in the US), well knew that Ali, the irresistible showman, would throw up something exhilarating.
If this were to be his boxing swansong, then it would be every bit as thrilling as his life, even if it meant desperately holding on and eventually getting battered against the beast that was Foreman.
This was Muhammad Ali -- he could make a spectacle out of anything.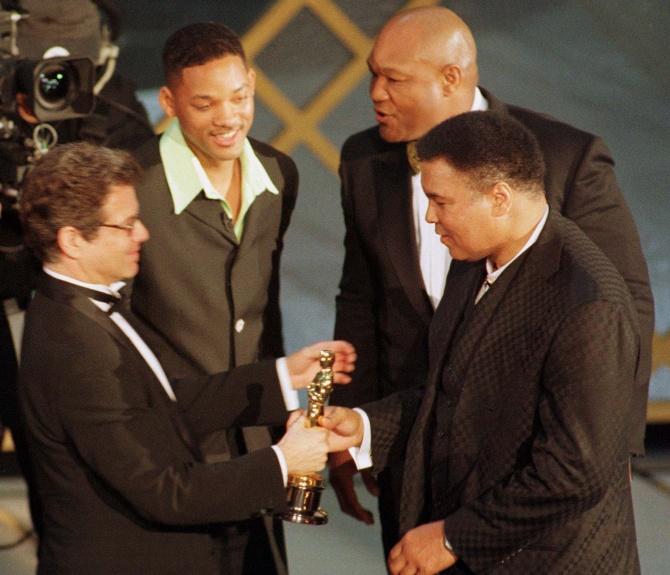 Undaunted by the prospect, Foreman came out swinging, legs whirring and shoulders pumping.
He cut the angles and went at his opponent with the brute force that only his baseball-sized arms could wield.
The experts were right: Ali hadn't a hope in hell. But then as he sat down on the stool at the end of the first round, Ali was astute enough to assess the perils of getting too close to Foreman.
Starting round two, Ali introduced to the world what he later dubbed 'rope-a-dope'.
Back arched, he hugged the ropes for the rest of the fight, protecting his face and only allowing Foreman to hit his midriff.
It was a strategy fraught with obvious risk -- one giant right would have done it for Foreman -- but Ali had come prepared.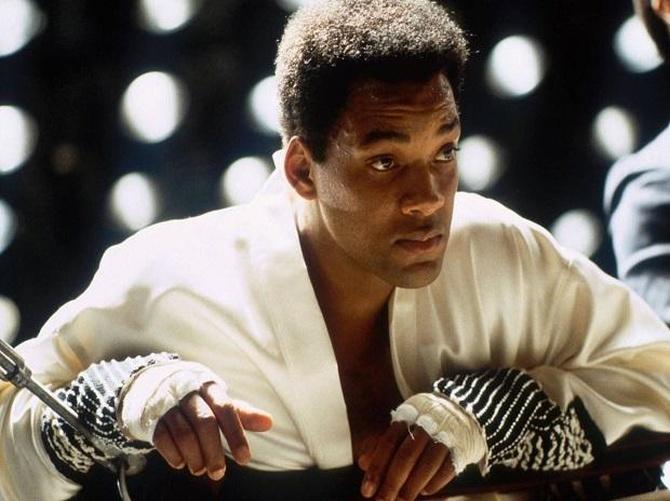 As Norman Mailer writes in The Fight, easily the best account of the battle: 'Ali would concentrate less on building his own speed and more on how to take punches... Ali was always studying how to deaden such shots or punish the glove that threw the punch... turn the bombs that came toward him, and do this with the minimum of movement, back against the ropes, languid hands up.'
Foreman's constant pummelling of Ali was met with a muted response from the crowd; even the slightest jab from his opponent, however, drew roars of applause.
Ali had managed to gain entry into the hearts of the Zairian public in a way Foreman couldn't fathom.
By the end of the seventh, Foreman, knackered and his self-belief rapidly depleting, could barely get off the stool.
He kept at it in the eighth, letting loose a torrent -- feeble they may have been -- of punches, hoping for Ali to make a grave error and enter his hitting zone.
Muhammad Ali: Professional boxing record
61 fights
56 wins
5 losses
By knockout
37
1
By decision
19
4
'Come on, George, show me something. Is that all you got?' Ali had goaded him in the seventh.
Deep down, Foreman knew his goose was cooked. He had carried a Bible to Zaire, and at this point, he desperately needed some divine intervention.
And then with a little under 20 seconds left in the eighth, Ali flicked the switch, going from hapless victim to ruthless executioner.
As an off-balance Foreman punched the air wretchedly, Ali turned him and unleashed a ferocious left-right five-punch combination that rattled the champion.
Foreman was instantly sent sprawling on the floor. The ogre was finally felled.
Foreman briefly lifted his head, eyes spinning and senses splattered all over the canvas, only to go down again.
It was over.
As the crowd gasped, Ali's trainer, Angelo Dundee, watched on almost lifelessly, as if consumed by the genius of his great pupil.
This scene was immortalised in the 2001 film Ali, where the boxer's character, played by Will Smith, demolishes Foreman with Salif Keita's mellifluous composition, Tomorrow, playing in the background.
George Foreman: Professional boxing record
81 fights
76 wins
5 losses
By knockout
68
1
By decision
8
4
Back in Kinshasa, as dawn approached and the sky thundered with rain and lighting, thousands lined the streets to revel in Ali's night of retribution.
As his motorcade passed by, a chorus of 'Bomaye, Ali' once again filled the damp air, with anxious parents waiting for Ali to bless their kids, hoping to get acquainted with that same superhuman touch that had achieved the near impossible by vanquishing Foreman.
Hours later at the hotel, when a few members of his entourage went to visit him in his room, instead of finding him asleep, they found Ali doing magic tricks for a bunch of local kids.
He was a people's champion, after all. And it's only fair to say that his magic is more alive than ever, even 44 years on.