Hitesh Harsinghani/Rediff.com captures glimpses from the Mallakhamb World Championship 2019 in Mumbai.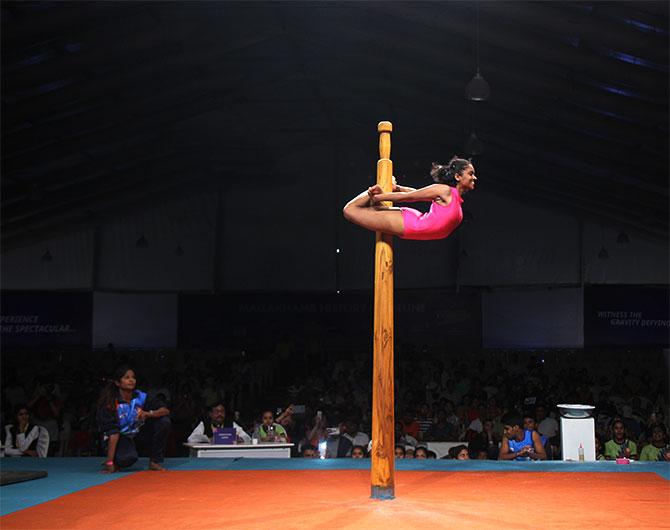 The Mallakhamb World Championship 2019 was organised at the Shree Samartha Vyayam Mandir in Mumbai's famed Shivaji Park area last weekend.
15 countries participated. About 2,000 people attended the sporting spectacle.
Who knew there were Mallakhamb practitioners in Germany, the Czech republic, Italy, England, the US, Singapore, Malaysia, Vietnam and Brazil?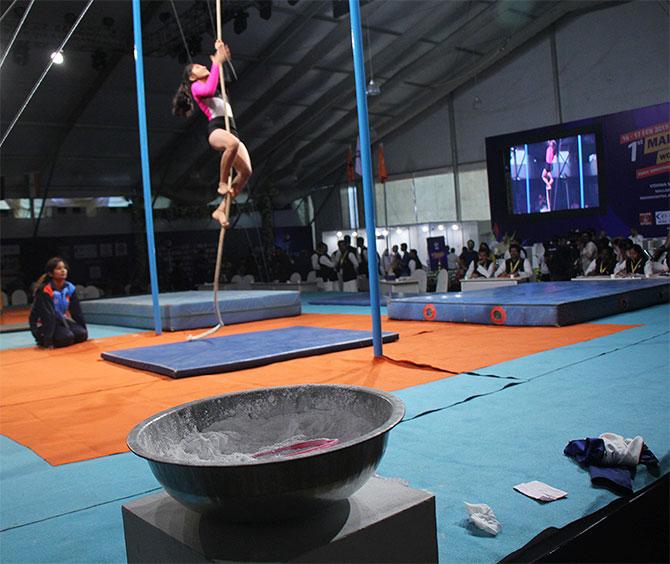 Uday Deshpande, one of Mallakhamb's top coaches, winner of the Shiv Chhatrapati Lifetime Achievement Award -- Maharashtra's highest sports honour -- is the director and secretary general of the Vishwa Mallakhamb Federation.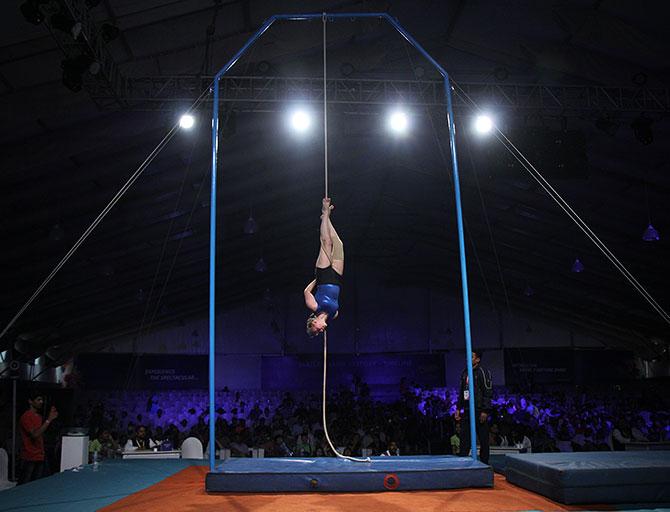 Mallakhamb is a traditional sport which originated on the Indian subcontinent. In it, a gymnast performs aerial yoga postures and wrestling grips in concert with a vertical stationary or hanging wooden pole, cane, or hanging rope.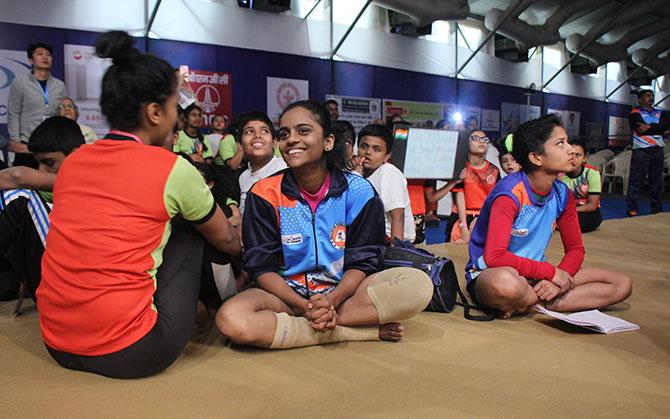 Mallakhamb can be traced to the 12th century.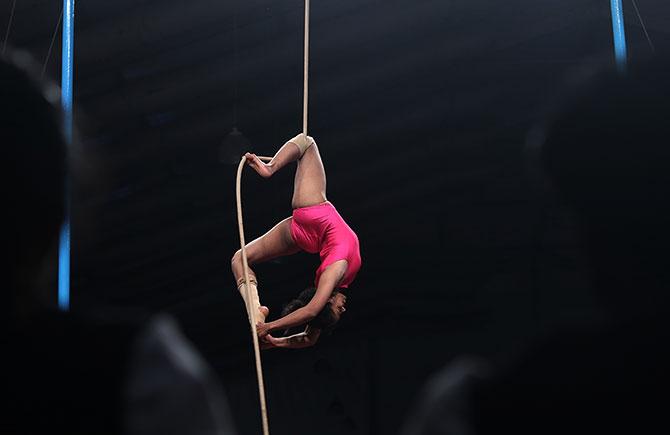 The name Mallakhamba derives from the terms malla meaning wrestler, and khamb which means pole. Literally meaning 'wrestling pole', the term refers to a traditional training implement used by wrestlers.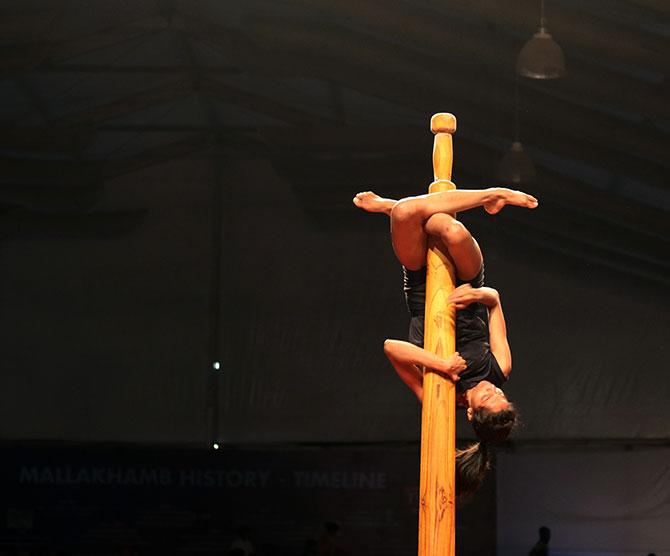 The first competitive national Mallakhamb competition was organised at the national gymnastics championships at the Paharganj stadium, Delhi, in 1958.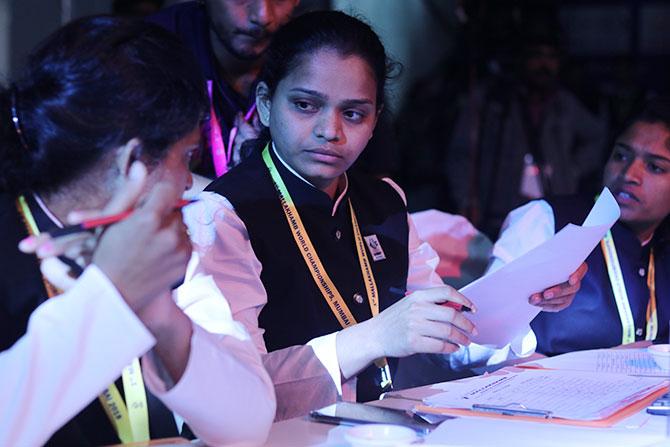 The first national Mallakhamb championships was held in Gwalior, in 1962 as part of the national gymnastics championships.