India's 572 athletes hope to return home from the Asiad with an overflowing treasure chest of medals.
All eyes in India will be on Indonesia this coming fortnight as the island nation hosts the Asian Games from August 18 to September 2.
India's 572 athletes hope to return home from the Asiad with an overflowing treasure chest of medals.
Four years ago, in Incheon, South Korea, India won 57 medals: 11 gold, 9 silver, 7 bronze medals.
Check out India's medal hopefuls at the 2018 Asian Games:
Athletics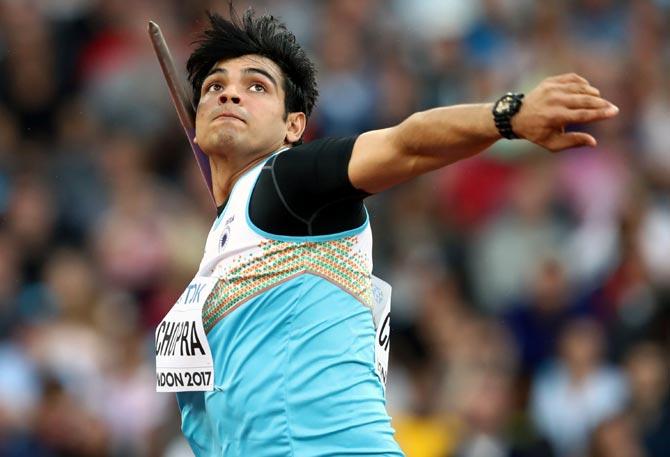 India will win more medals in track and field events at this Asian Games than in 2014, says Athletics Federation of India President Adille Sumariwalla.
Indian athletes will hope to better the 2010 Asiad haul of 12 medals including 5 gold.
In 2014, India won 13 medals, but only two of those medals were gold.
The star shining brightest is Neeraj Chopra.
The Haryana lad won a historic gold for India in the Javelin with a throw of 86.47 metres at the 2018 Commonwealth Games.
Neeraj has been consistent in his performances, and his best of 87.43 would be enough to win him a medal at the Asiad.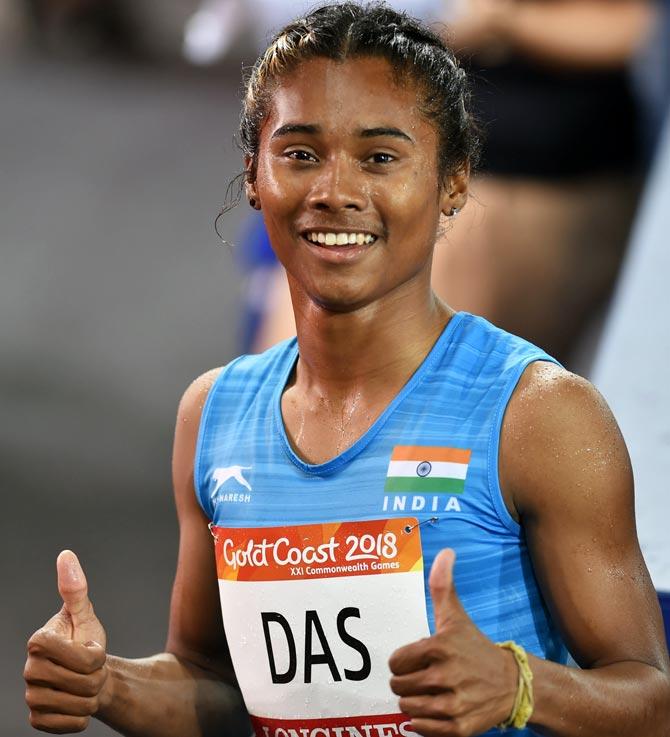 Another big medal hope is Hima Das.
The 18 year old created history last month by becoming the first Indian to win a track gold at a Junior World Championship.
Her 51.46 seconds in the women's 400 metres won her gold in Tampere, Finland. Hima's personal best is 51.13 seconds. That run would have been enough to win gold in Incheon where Kemi Adekoya won in 51.59 seconds.
Muhammed Anas was only the third Indian to qualify for the final of a track event at the Gold Coast Commonwealth Games.
He set the National record with a time of 45.31 seconds, missed the bronze by a whisker, finishing fourth. Hopefully, he returns with a medal from Indonesia.
India's 4x400 metres team -- Anas, Rajiv, Kunhu Mohammed, Jithu Baby, Jeevan K S and Santosh Kumar -- are serious medal contenders.
In the women's 4x400 metres relay, India are the defending champions. M R Poovamma, Priyanka Pawar, Tintu Lukka (who will not run this Asiad) and Mandeep Kaur clinched gold four years ago with a Games record timing. India will again be strong favourites for a podium finish.
Also, let's not forget Seema Poonia, a gold medallist at the 2014 Asian Games. Seema has a best of 61.09m in the discus and won a silver at the 2018 Commonwealth Games.
Archery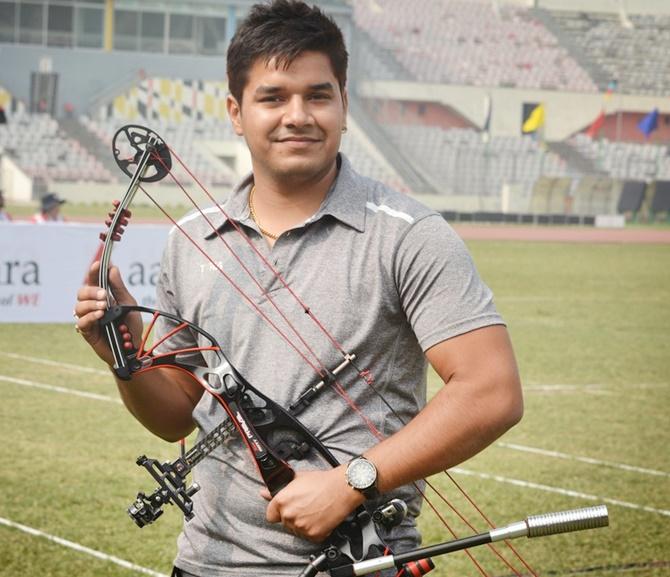 India has consistently done well in compound archery.
Abhishek Verma, who won silver in the men's individual event at the Incheon Games, will look to improve the colour of his medal in Jakarta.
In the compound mixed team event, introduced for the first time at this Games, Verma and his partner Jyothi Surekha have bagged bronze medals in Berlin and should fancy their chances.
The women's compound team, ranked No 1 in the world, features the experienced Deb and V Jyothi Surekha -- both members of the 2014 bronze-winning team -- and Muskan Kirar and Madhumita Kumari. A good bet for another medal in this category.
Badminton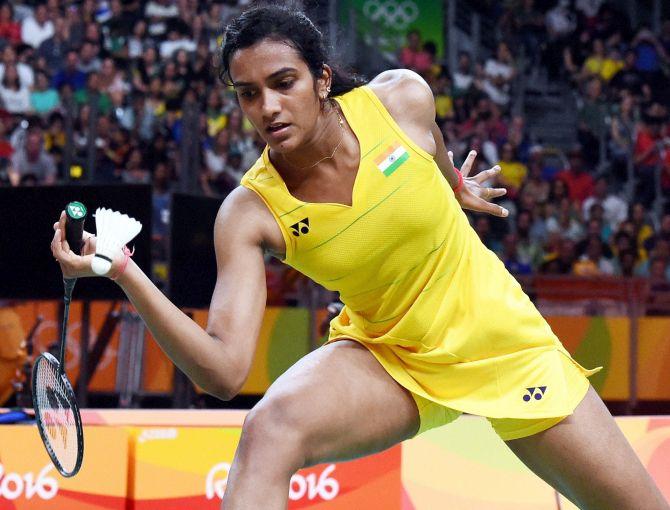 In Incheon, the Indian women's team won bronze and will hope to win gold this time.
The Indian hopes centre on P V Sindhu, coming to the Asian Games off a silver medal performance at the World Championships.
Olympic bronze medalist Saina Nehwal will also be keen to win her maiden singles medal at an Asian Games.
K Srikanth, H S Prannoy and B Sai Praneeth will need o play extraordinarily well to achieve podium finishes.
Boxing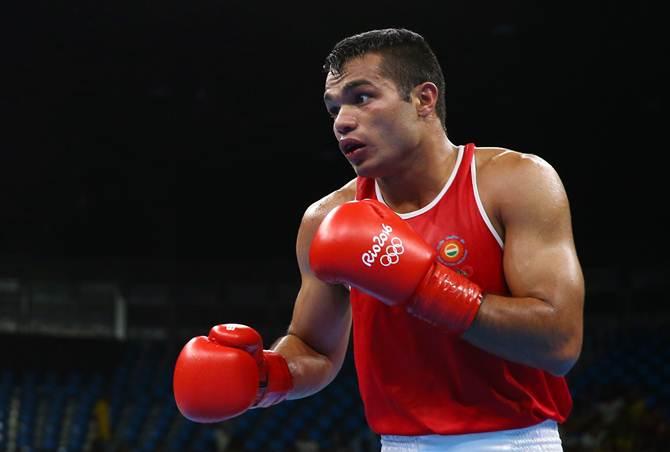 At the 2010 Asiad, Indian boxers won 9 medals, including two gold.
Vikas Krishan Yadav will spearhead the Indian challenge in Indonesia. The Haryana lad won gold at the 2010 Asian Games followed by a bronze at Incheon. He is in good form: At this year's Commonwealth Games, he won gold.
Hockey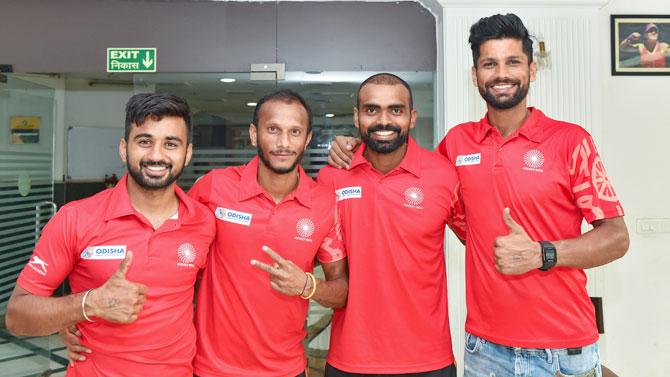 Nothing less than gold is expected from the men's team although there will be fierce competition from Pakistan, Malaysia, South Korea and Japan.
'Gold medal,' former India captain Sardar Singh told reporters when asked about the team's prospects in Indonesia. 'I'll be absolutely disappointed if it's anything else.'
Kabaddi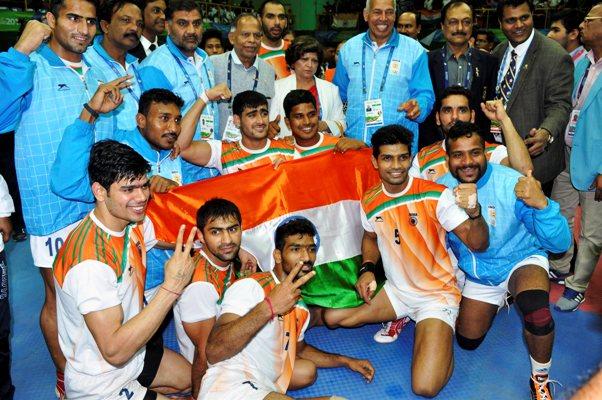 India have won the Kabaddi gold at every Asiad since the sport was included at Beijing in 1990. Kabaddi was added to the women's draw four years ago where India bagged gold. Expect them to come back with gold again, both men and women.
Shooting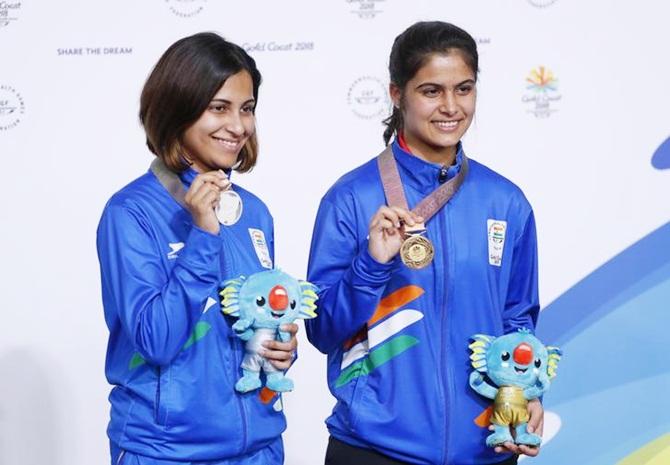 India's chances of winning medals in shooting at the 2018 Asian Games were severely dented after the organisers trimmed the shooting events by doing away with team events and dropping traditional Asiad events like the rifle 50m prone (men and women), 50m pistol, 25m centre fire pistol and 25m standard pistol.
The decision to reduce the number of shooting events follows the Commonwealth Games organisers not including the sport in the 2022 edition.
This year, with the team competition scrapped, India will find it difficult to take on the giants of the sport -- China, Korea and Japan.
India had a lukewarm performance at the 2014 Games in Incheon, with only Jitu Rai winning gold in the 50m pistol event.
The men's 25m centre-fire pistol team won silver. Indian shooters won seven bronze medals, including four in team events.
Indian hopes will ride on Manu Bhaker who won gold in the women's 10 m air pistol event at the 2018 Commonwealth Games.
Heena Sidhu has also been among the medals, winning gold in the women's 25-metre air pistol event and silver in the women's 10-metre air pistol event at the 2018 Commonwealth Games.
Table Tennis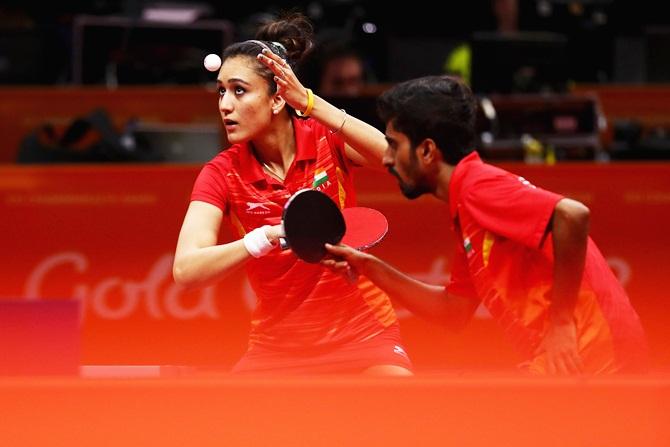 Manika Batra singlehandedly led the Indian team to a coveted gold at the 2018 Commonwealth Games. She will once again carry a billion hopes of a medal from table tennis.
Sathiyan Gnanasekaran bagged a team gold, a men's doubles silver (with Achanta Sharath Kamal) and a mixed doubles bronze (Manika Batra) at this year's Gold Coast Commonwealth Games.
India's highest-ranked table tennis player has now turned his focus to the Asian Games. 'With this confidence I think we can win a medal in the Asian Games,' Sathiyan said.
Squash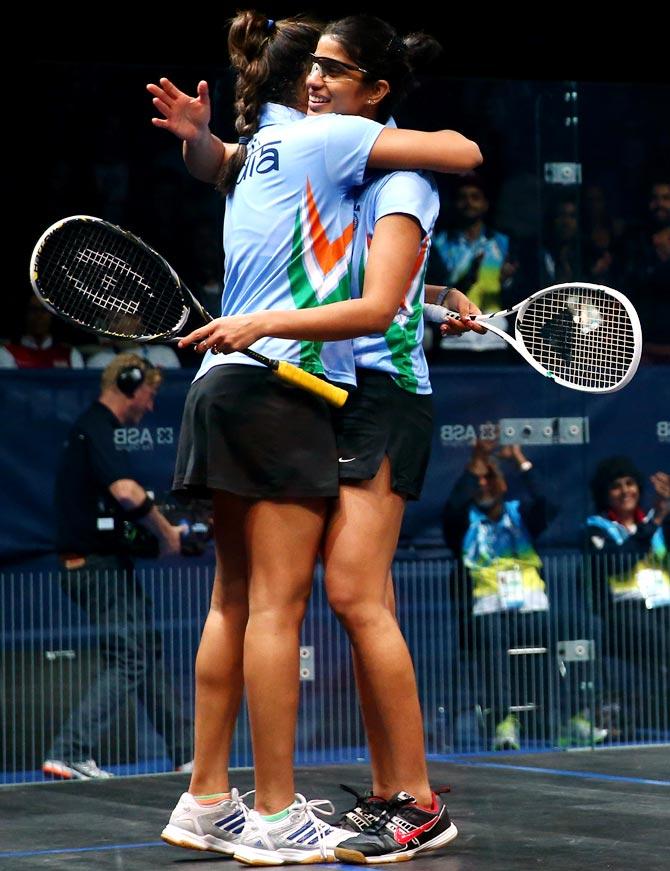 India won a record four medals in Incheon including a men's team gold.
Saurav Ghosal, Joshna Chinappa and Dipika Pallikal will led the campaign in which India is expected to win medals in all four categories.
Wrestling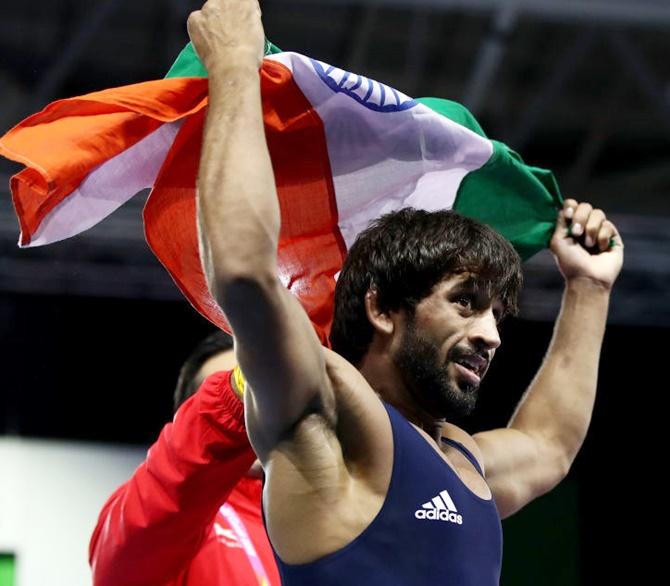 Two-time Olympic medalist Sushil Kumar will hope to win gold at the Asian Games.
Bajrang Punia is another gold medal contender in the 65kg freestyle category. In his last seven tournament outings, Punia finished on the podium on all seven occasions, of which five were right on top.
Rowing and Sailing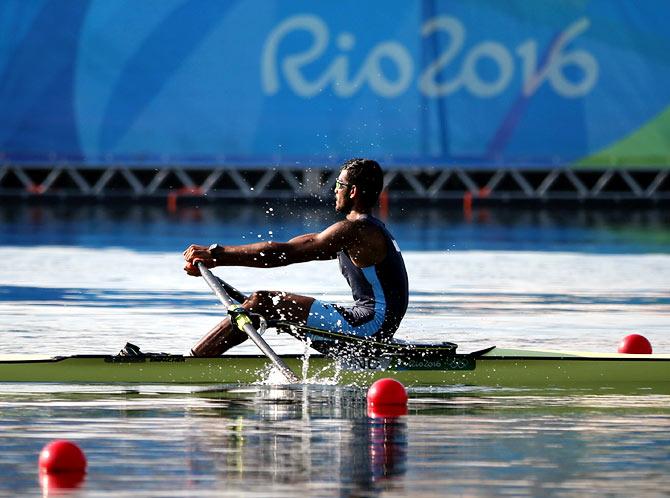 The 34-member rowing squad is the third largest contingent from India and are confident about their medal chances.
Dattu Baban Bhokanal, who won silver at the 2015 Asian Championships, and Swaran Singh hope to win gold.