Darcis shocked Nadal...and himself
Last updated on: June 25, 2013 10:10 IST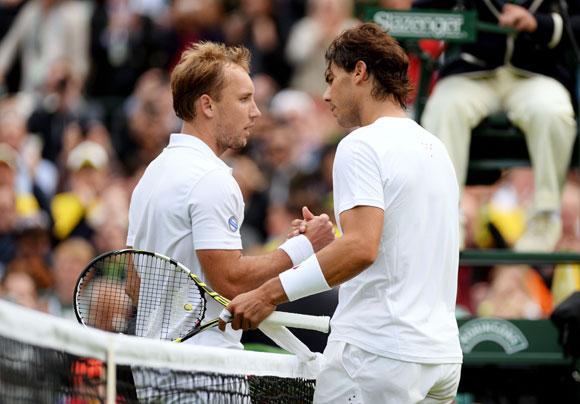 Wimbledon has witnessed some seismic shocks down the years but few could top twice champion Rafa Nadal's elimination at the hands of Steve Darcis, a Belgian ranked 135th in the world, in the first round on Monday.
A year after losing to Czech Lukas Rosol in the second round, Nadal was outplayed by the 135th-ranked Darcis on Court One, losing 7-6(4), 7-6(8), 6-4 in front of a disbelieving crowd.
Here are six other matches that shook up Wimbledon.
Swiss journeyman George Bastl beats Pete Sampras
Last updated on: June 25, 2013 10:10 IST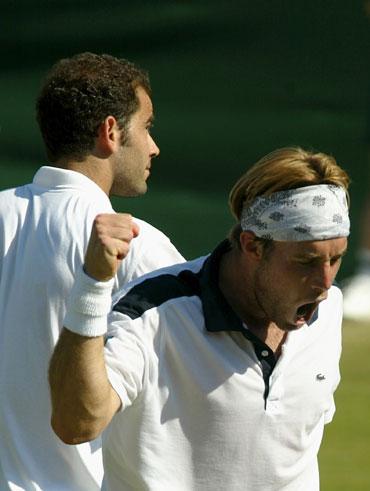 Sampras, with seven Wimbledon trophies in his possession, endured one of the worst defeats of his career, losing 6-3, 6-2, 4-6, 3-6, 6-4 in the second round to a player ranked 145th in the world and who was a lucky loser from qualifying.
American Sampras recovered to win the U.S. Open a few weeks later before retiring.
Karlovic shocks champion Hewitt
Last updated on: June 25, 2013 10:10 IST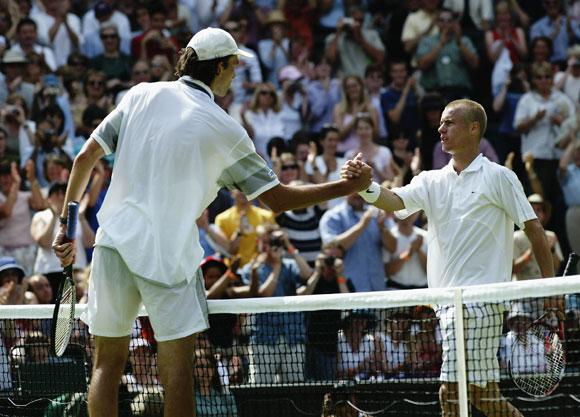 Hewitt, the defending champion, won the first set 6-1 before unheralded Karlovic, ranked 202, wheeled out the big guns and battered the Australian into submission with a devastating display of serving. 
Karlovic won 1-6, 7-6, 6-3, 6-4 and for only the second time in the history of the event, the top seeded male was toppled on the first day.
Peter Doohan upsets Boris Becker
Last updated on: June 25, 2013 10:10 IST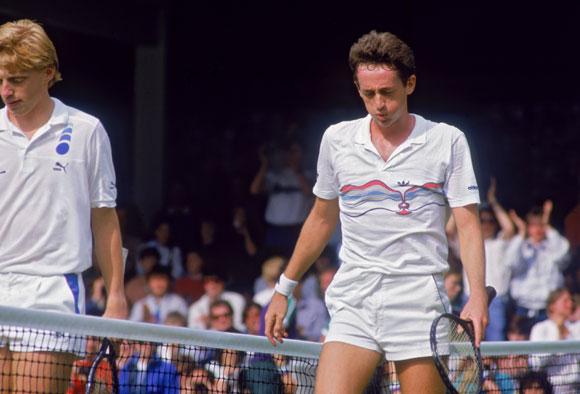 Becker, the top seed and twice defending champion, seemed invincible on the Wimbledon grass but ran into 70th-ranked Doohan in the second round.
Boom Boom, as German Becker was nicknamed, was bounced out 7-6, 4-6, 6-2, 6-4 and Doohan earned the title of "Becker Wrecker".
Andre Agassi humbled by Paradorn Srichaphan
Last updated on: June 25, 2013 10:10 IST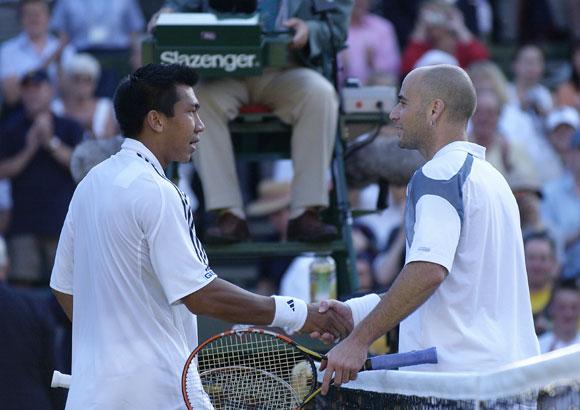 A 32-year-old Agassi, seeded three after a stunning career revival, joined old rival Sampras on the scrap heap after being dismantled by Thailand's Srichaphan 6-4, 7-6, 6-2.
The second round match was all over in one hour 47 minutes.
Kevin Curren beats John McEnroe
Last updated on: June 25, 2013 10:10 IST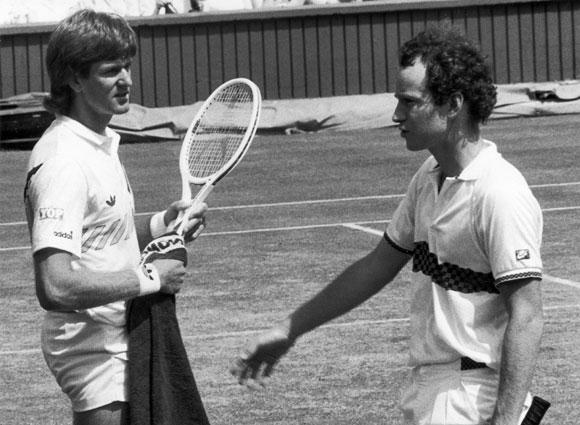 Defending champion McEnroe had compiled an 82-3 record the previous year and was still the "Guvnor" at Wimbledon, reaching the previous five finals.
However, South African Curran proved no shrinking violet and won the last eight clash 6-2, 6-2, 6-4. 
McEnroe was never quite the same again, failing to win another grand slam.
Rosol shocks Rafa
Last updated on: June 25, 2013 10:10 IST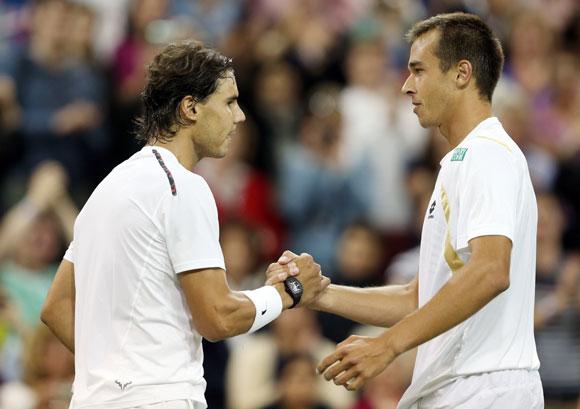 Rafa Nadal suffered a similar fate last year when he arrived as French Open champion but fell to hard-hitting Lukas Rosol, a Czech ranked 100th in the world, in the second round.
Rosol won 6-7, 6-4, 6-4, 2-6, 6-4 in a three-hour battle that ended after dark under the Centre Court roof in front of 15,000 fans who were glued to their seats. 
Source:
© Copyright 2019 Reuters Limited. All rights reserved. Republication or redistribution of Reuters content, including by framing or similar means, is expressly prohibited without the prior written consent of Reuters. Reuters shall not be liable for any errors or delays in the content, or for any actions taken in reliance thereon.