PHOTOS: These sports stars are happy and proudly 'gay'
Last updated on: May 29, 2013 15:59 IST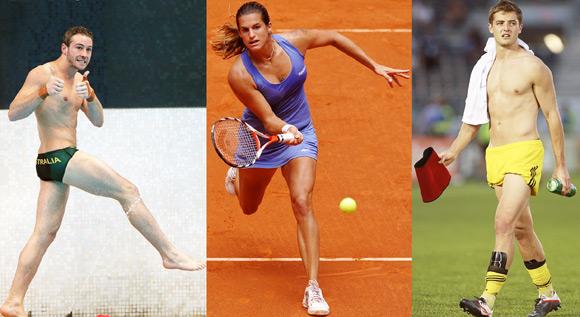 Los Angeles Galaxy midfielder, Robbie Rogers, became the first openly gay soccer player to play in Major League Soccer.
The footballer's landmark moment came when he entered Sunday's game as a substitute in the 77th minute with his team leading the visiting Seattle Sounders 4-0.
"I've kind of been on this huge journey trying to figure out my life. And now I'm back here. I think I'm kind of where I'm supposed to be," the 26-year-old Olympian said.
Following Rogers's declaration of his homosexuality, Rediff.com brings you a list of popular and successful homosexual athletes.
Jason Collins
Last updated on: May 29, 2013 15:59 IST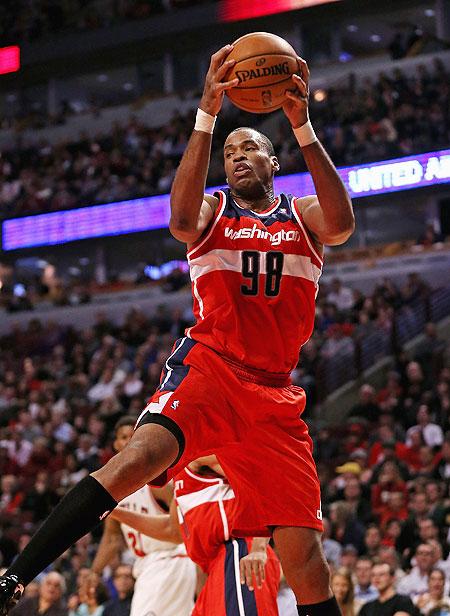 Just last month National Basketball Association (NBA) veteran Jason Collins became the first active male professional athlete from the major US men's pro sports leagues to come out publicly as gay.
Collins, a free agent played with the Boston Celtics and the Washington Wizards during the NBA's 2012-13 season.
"I'm a 34-year-old NBA center," his essay began. "I'm black. And I'm gay," he said in a first-person account published in Sports Illustrated.
Nicola Adams
Last updated on: May 29, 2013 15:59 IST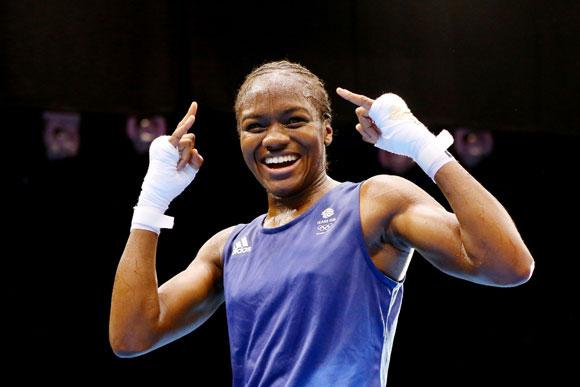 The British boxer (lightweight) became the first woman and first openly gay person to win an Olympic gold, at the 2012 London Olympics.
The 30-year-old has been awarded an MBE and was last year shortlisted for the BBC Sports Personality of the Year award.
Amelie Mauresmo
Last updated on: May 29, 2013 15:59 IST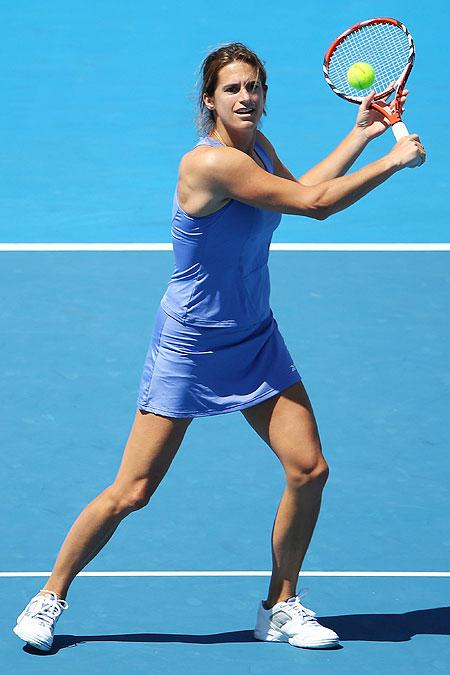 Frenchwoman, Amelie Mauresmo came out at the Australian Open in January 1999 at age 19.
A former World No 1, she was the first openly lesbian on the WTA tour since Martina Navratilova. She played her first major final at the Australian Open in 1999 and credited her success to finding love and coming to terms with her sexuality.
Mauresmo is a two-time Grand Slam singles champion, winning the Australian Open and Wimbledon in 2006. She also holds an Olympic silver medal from the 2004 Athens summer games.
Orlando Cruz
Last updated on: May 29, 2013 15:59 IST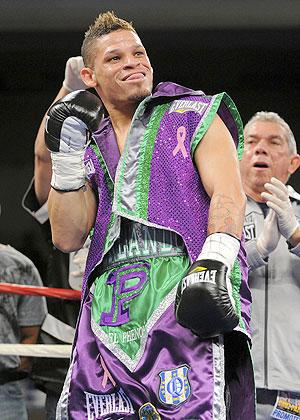 Puerto Rican boxer Orlando Cruz has quite suddenly become a hero to many after becoming the first active athlete in a traditional male sport to announce to the world that he is homosexual.
Cruz, 31, had a girlfriend in Puerto Rico and a growing reputation as a fast, tough, counter-punching lefthander. But after his first sexual experience with a man, he was pitched into a state of complete confusion, reported New York Daily News.
Cruz said he was very scared of what would happen if people found out about him being gay. Several years passed. He moved to Jersey City and went 20 months without fighting. He got increasingly tired of pretending he was something he was not. Slowly, the world around Cruz began to manifest more tolerance toward homosexuality.
Matthew Mitcham
Last updated on: May 29, 2013 15:59 IST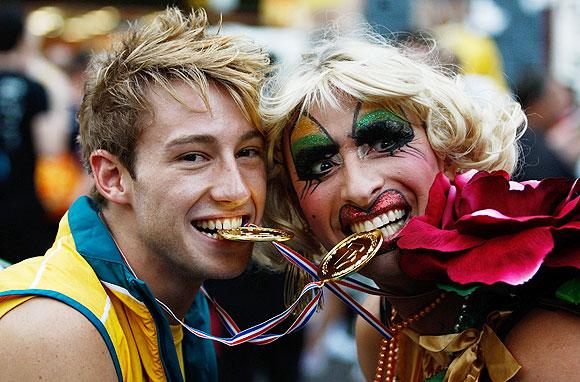 Australia's high diving champion Matthew Mitchan is the first Australian male to win an Olympic gold medal in diving since Dick Eve at the 1924 Summer Olympics.
He is the 2008 Olympic champion in the 10 m platform, having received the highest single-dive score in Olympic history.
Mitcham came out in 2008 to The Sydney Morning Herald.
Martina Navratilova
Last updated on: May 29, 2013 15:59 IST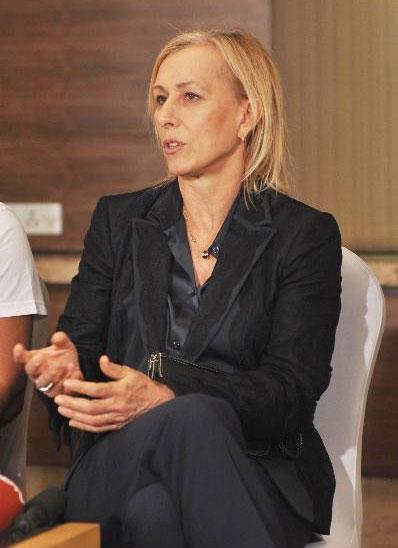 This tennis pro came out as bisexual in 1981, shortly after becoming a US citizen. The Czech-born tennis champion spent much of the height of her career as openly gay.
Labelled "the greatest singles, doubles and mixed doubles player who's ever lived," Navratilova won 18 Grand Slam singles titles, 31 major women's doubles titles (an all-time record), and 10 major mixed doubles titles.
Navratilova, who recently won her battle with cancer, is involved with various charities that benefit animal rights, underprivileged children, and gay rights.
Billie Jean King
Last updated on: May 29, 2013 15:59 IST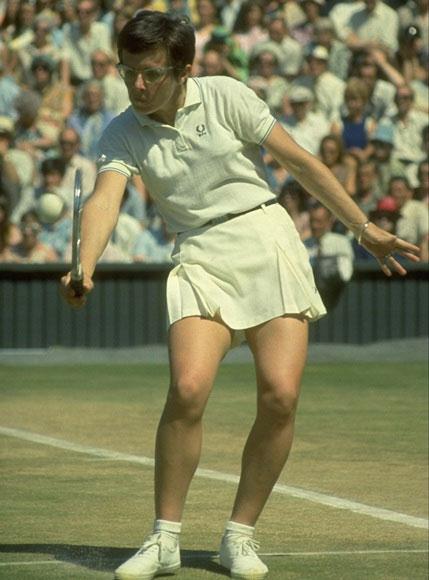 Unfortunately, the tennis pro was forced out in 1981 when her former female lover, Marilyn Barnett, sued her for palimony and nearly lost all of her commercial endorsements as a result. But her career was far from over, and in 2000, she became the first open lesbian ever to coach an Olympic team.
The former World No 1 won 39 Grand Slam titles throughout her career and also the first ever WTA Tour Championships and was a three time winner of the doubles event.
King is an advocate for sexual equality and won the Battle of the Sexes tennis match against Bobby Riggs in 1973 and was the founder of the Women's Tennis Association, World Team Tennis and the Women's Sports Foundation.
Gus Johnston
Last updated on: May 29, 2013 15:59 IST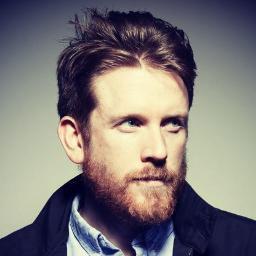 The Australian former hockey goalkeeper, who retired at the end of 2010, came out in an emotional YouTube video, The Sydney Morning Herald is reported.
"I regret immensely that I wasn't strong enough as a leader, that I didn't step up when I was playing and share this about myself,'' he is quoted as saying in the video.
He is also dabbles as a writer, filmmaker, anti-homophobia campaigner.
Ian Thorpe
Last updated on: May 29, 2013 15:59 IST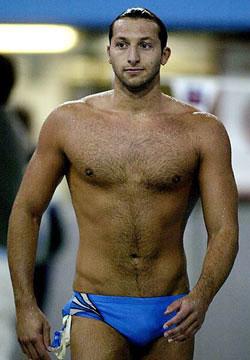 Australian Olympic champion Ian Thorpe has been rumoured to be gay.
But the swimmer clarified his position in an interview with broadcaster ABC saying "I don't want to offend anyone that, you know, whether they're people (who) have friends that are gay or whatever else, I don't want to offend them by...getting angry about it, getting frustrated about it. The only part that I'm frustrated with is that people think that I'm lying."