Indian boxers are not pompous, have self belief: Sandhu
Last updated on: July 21, 2012 18:33 IST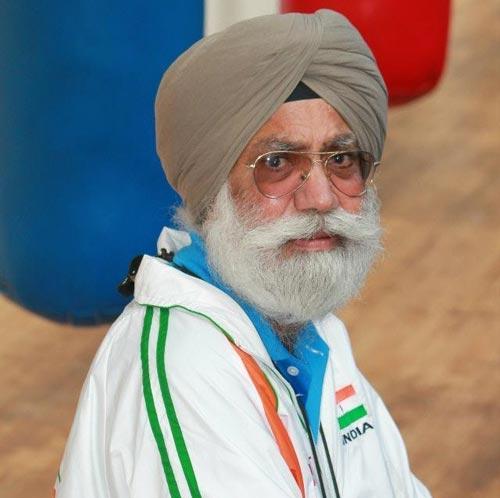 His wards might be dreaming big ahead of the London Games but national boxing coach Gurbux Singh Sandhu sees no harm in it, saying the Indian pugilists are not "pompous" but have "self belief".
"This generation of Indian boxers are different, they are aggressive, they look into the eyes of the opponents and they have tremendous self confidence and belief. They now use the language which other boxers use all over the world. I see nothing wrong in it," Sandhu said."
"Earlier there was complaints that our boxers get overawed by their rivals. Now if they give it back to their rivals in the same language why should they be called pompous or boastful. This is the way boxers talk world over," he added.
The coach was of the view that media back home is giving huge coverage to boxing, which is a very positive sign.
'Boxers no longer belong to insignificant sport'
Last updated on: July 21, 2012 18:33 IST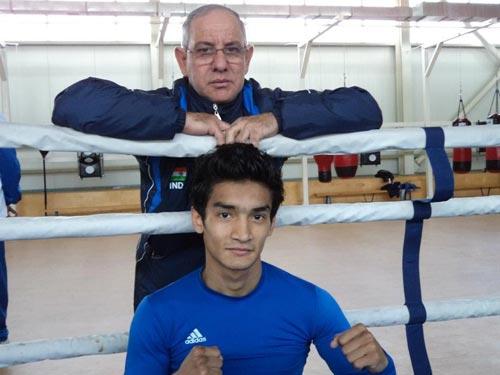 "The boxers realise that millions of Indians are' now watching and praying for them. They no longer belong to insignificant sport and they are here on their own merit after competing with the best of the world," Sandhu said.
Asked why boxing has suddenly becoming media favourite inIndia, the coach replied, "Well there are good reasons for that and one of the most important reason is that our boxers have consistently performed well in the international arena for last five–six years."
"In 2008, after the Beijing Olympics, we won unprecedented four bronze medals in the World Cup in which five boxers took part. Before that we had won only two medals in all the World Cups in which we took part."
"In 2010 Commonwealth and Asian Games our performance was superb and we won medals against very tough opponents," Sandhu added.
Some Indian boxers may get a rough draw
Last updated on: July 21, 2012 18:33 IST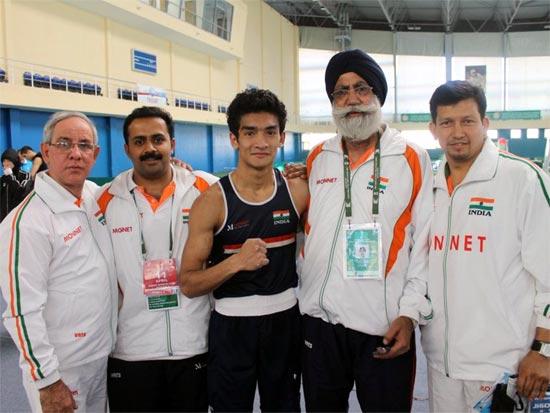 Talking about the upcoming Games, Sandhu said this will be the first time that seeding system will be used to determine the draw and it has reduced the luck factor to some extent.
Elaborating further he said it is like a tennis draw -- the top eight ranked boxers in the competition will be divided into two halves.
"That means that top two seeded fighters will not meet each other before final, similarly first four will not face each other before semifinals and first eight clash with each other in quarterfinals, provided that make it to that stage," Sandhu said.
Only one Indian boxer, Vikas Krishan is sixth ranked in the 69kg category.Apart from first eight, others will go through lucky draw, so it is possible that some Indian boxers may get a rough draw.
'Nature of performance in boxing is subjective'
Last updated on: July 21, 2012 18:33 IST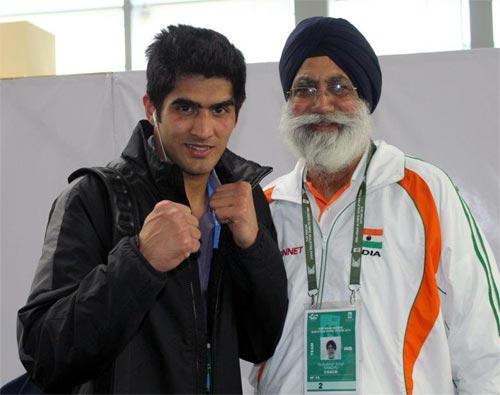 However Sandhu hastened to add that the procedure will be the same for every participant.
He said as far as qualifying for the Olympics is concerned the seven-member India men boxing team is second in Asia after Kazakhstan who have nine boxers here.
Even in the World Championship at Baku which was also a Olympic qualifying event, India figured among first 10 qualifiers.
"Our boxers are good and capable of giving a fine performance but nature of performance in boxing is subjective."
"My boys have qualified after beating top boxers of the world. Shiva Thapa defeated Asian Games gold medalist and Olympics silver medalist in the qualifiers," the coach said.
Sandhu said he will be satisfied if the Indian boxers manage to repeat the performance of Beijing Olympics in the upcoming Games.
© Copyright 2021 PTI. All rights reserved. Republication or redistribution of PTI content, including by framing or similar means, is expressly prohibited without the prior written consent.