Liverpool-Chelsea showdown tops EPL weekend action
Last updated on: April 24, 2014 17:02 IST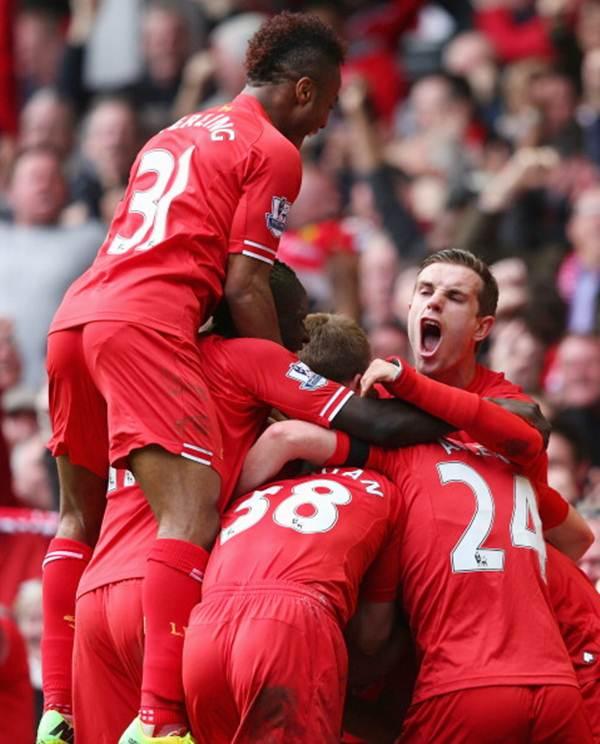 If Brendan Rodgers's side defeats second-placed Chelsea and notch a 12th consecutive league win it will knock Jose Mourinho's side out of the reckoning.
Liverpool can eliminate one of their two rivals from the Premier League title race by beating Chelsea on Sunday [1835 IST] and the way the dice is rolling for them they might even have one hand on the trophy by the end of the weekend.
If Brendan Rodgers's side overcomes second-placed Chelsea at Anfield and notch a 12th consecutive league win it would knock Jose Mourinho's side out of the reckoning. And, should Manchester City then fail to beat Crystal Palace a little later [Sunday, 2040 IST] a first title for 24 years would be almost assured.
'If' is a notoriously fickle word in the often unpredictable Premier League, but Liverpool have built up a seemingly inexhaustible head of steam and with Chelsea having one eye on next week's Champions League semi-final against Atletico Madrid the omens look good for the Anfield club.
What is more, City are up against a Palace side on a five-game winning spin that has lifted the threat of relegation - a run that includes wins over Chelsea and Everton.
- Please click NEXT for more...
With eye on Champions League, Chelsea may field weakened side at Anfield
Last updated on: April 24, 2014 17:02 IST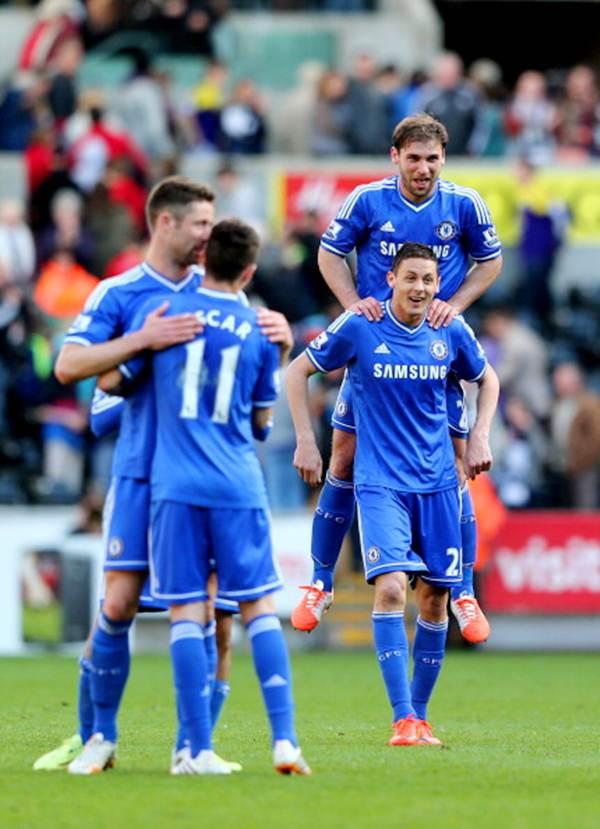 With Chelsea having drawn 0-0 in Madrid on Tuesday, but suffering injuries to keeper Petr Cech and skipper John Terry, Mourinho has made no secret of the fact that the Champions League has now taken precedence over the domestic title scrap.
While the Portuguese, known for his mind games, has not actually conceded the title, he has said he wants to send out a weakened side at Anfield on Sunday despite knowing victory there would put them within touching distance of Liverpool with two games remaining.
"I know what I would do, but I'm not the club. I have to speak with the club," Mourinho said after the Atletico draw.
"I would play with the players that are not going to play Wednesday."
Having been deprived of striker Samuel Eto'o and Eden Hazard for the first leg in Madrid, Mourinho would be loathed to risk them against Liverpool and with Cech and Terry sidelined his starting line-up will likely have an unfamiliar look on Sunday.
- Please click NEXT for more...
Liverpool have poor record against Chelsea with Mourinho in charge
Last updated on: April 24, 2014 17:02 IST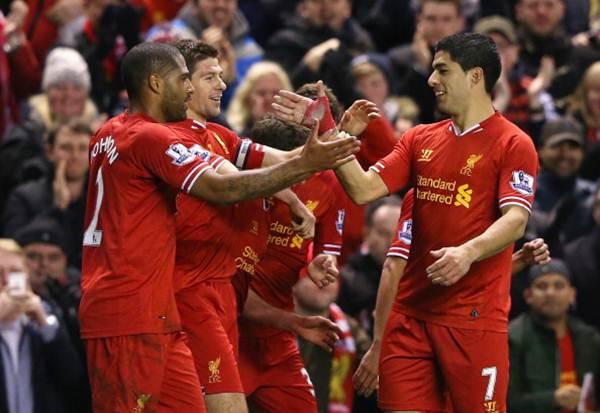 Whatever distractions Chelsea have, however, Liverpool will be acutely aware that they have a poor record against the west London club with Mourinho in charge.
The Portuguese has won six and lost just once in eight league meetings with Liverpool.
Rodgers has steadfastly refused to get caught up in title talk but should the best case scenario occur on Sunday his side would be nine points ahead of City who would only have three games left to play, compared to Liverpool's two.
The Northern Irishman's calm assurance, aligned with skipper Steven Gerrard's influential displays at the heart of midfield and Luis Suarez's goals have underpinned Liverpool's march.
Results have also gone their way with bottom club Sunderland taking points off Chelsea and Man City, but keeper Simon Mignolet stressed it also showed the dangers that lurk at every turn.
"Three points was all that mattered at Norwich (in their last game)," Mignolet told Liverpool's website.
"Before the game the manager told us that Chelsea's defeat (against Sunderland) was a warning sign - that it showed what can happen in the Premier League against any team.
"We've seen with the points Chelsea and City have dropped recently that every single game in this league is tough.
"There are no signs of nerves. There is no point making ourselves nervous before a match."
After playing Chelsea, Liverpool visit Palace and finish at home to Newcastle United. City's game in hand next week is away to Champions League chasing Everton before home matches against lowly Aston Villa and West Ham United.
- Please click NEXT for more...
Ryan Giggs to debut as Manchester United manager
Last updated on: April 24, 2014 17:02 IST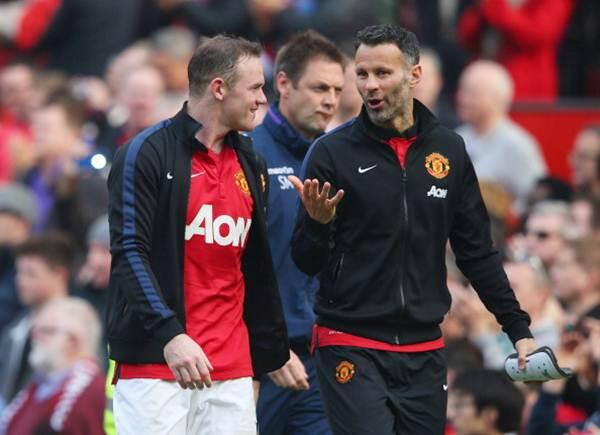 While City battle to keep alive their title hopes, outgoing Manchester United will aim to end a tumultuous week with victory over relegation-haunted Norwich [Saturday, 2000 IST] in what will be Ryan Giggs's debut as manager.
The evergreen Welshman, who could even name himself in the side, was put in charge for the final four games of the season following Tuesday's sacking of David Moyes.
Norwich, who are one place above the drop zone, could probably not have picked a worse time to visit Old Trafford where a backlash is expected now the shackles are off in the wake of Moyes's troubled 10-month reign.
Below them bottom club Sunderland host fellow strugglers Cardiff City on Sunday [1630 IST] in a match both sides will be desperate to win while defeat could spell doom in the fight to stay in the top flight.
Fulham, who are second from bottom, have a gilt-edged opportunity to climb out of the bottom three if they Hull City on Saturday [1930 IST].