World Cup chit-chat: Brazil's Ronaldo urges crackdown on vandals
May 30, 2014 09:00 IST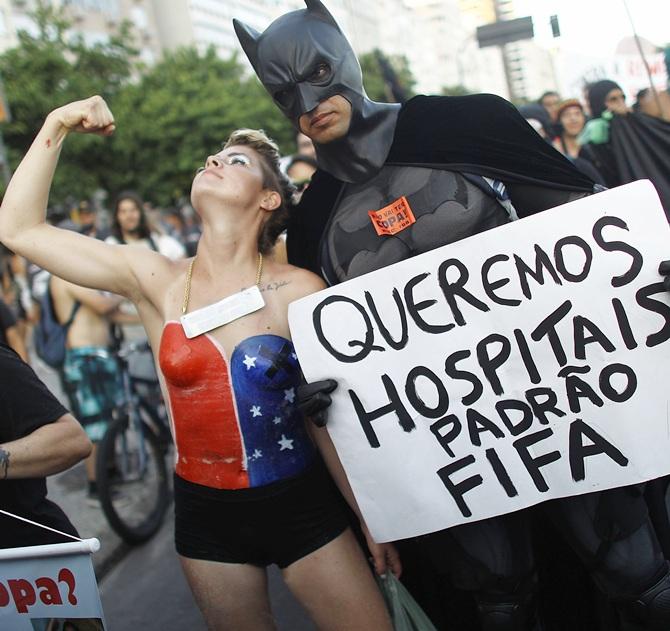 Former Brazil soccer star Ronaldo said on Thursday authorities must crack down if violent protests break out during the World Cup and urged police to "bring down the clubs" on vandals.
Strikes and small demonstrations are widespread two weeks from the June 12 opening match as many Brazilians who see no benefits from the costly event use the tournament as an opportunity to air a growing range of grievances.
"Protests are always valid ... But the moment masked vandals appear the police have to contain them," Ronaldo said at an event sponsored by the newspaper Folha de S. Paulo. "I think they have to bring down the clubs, get them off the street."
Security is one of the government's primary concerns.
Fernando Grella, the top security official for Sao Paulo state, told Reuters that police are assembling possible criminal cases against a small number of protest leaders, perhaps a few dozen, who he said are conspiring to "commit violent acts, break things, vandalize and attack people."
Ronaldo's warning came days after he said he was embarrassed for his country's failure to complete the promised infrastructure in an interview with Reuters that triggered a sharp response from President Dilma Rousseff.
Ronaldo is a member of the Local Organizing Committee and one of the most visible backers of soccer's world governing body FIFA and the Brazilian government. He was a member of the Brazil teams that won the World Cup in 1994 and 2002.
- Please click NEXT to read more...
England's Hodgson backing Rooney and Sturridge to click
May 30, 2014 09:00 IST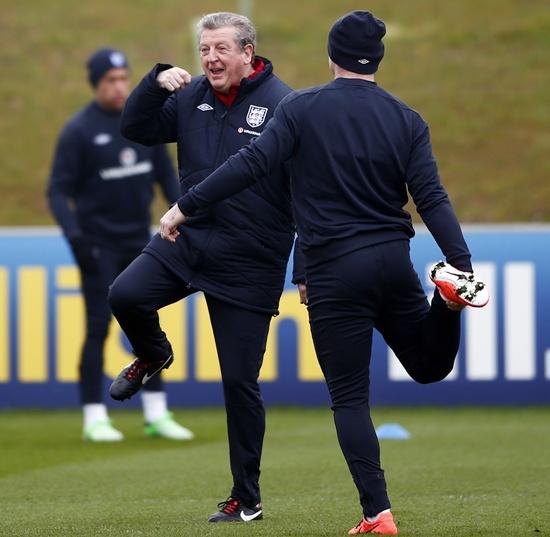 England manager Roy Hodgson expected strikers Wayne Rooney and Daniel Sturridge to have little problem clicking despite a lack of playing time together, he said ahead of Friday's World Cup warm-up match against Peru.
Liverpool's Sturridge and Manchester United's Rooney were the highest-scoring English players in the Premier League last season with a combined 38 goals and are expectex to lead the line in Brazil where England face Italy, Uruguay and Costa Rica in Group D.
Injuries to Rooney and Sturridge's recent rise to prominence means the duo have had limited opportunities to play together for England, a fact that did not concern Hodgson.
"Don't think we've had the opportunity to see the two of them together as many times as we'd like as quite often one or the other of them has been injured," Hodgson told reporters at England's St George's Park training base on Thursday.
"It's one of many potential combinations. What I can say is they are two excellent players, two first class players, and I've always been of the belief that when you've got first class players who really don't have any particular weaknesses, there is no reason why they can't play together.
"I sometimes think we complicate things by suggesting that two good players can't play together because there are some similarities, I don't really subscribe to that."
Rooney failed to impress at Euro 2012 and the 2010 World Cup in South Africa, but Hodgson said the 28-year-old, who battled a groin injury towards the end of United's disappointing season, had returned from a short break looking fit and fresh.
Hodgson's only concern was the health of Southampton left back Luke Shaw, who has a cold and did not train on Thursday.
The match against Peru at Wembley is England's last at home before they leave to play friendlies against fellow World Cup qualifiers Ecuador and Honduras in Miami but Hodgson said they had not given Friday's opponents that much thought.
- Please click NEXT to read more...
I'm not an automatic starter, says Brazil's Marcelo
May 30, 2014 09:00 IST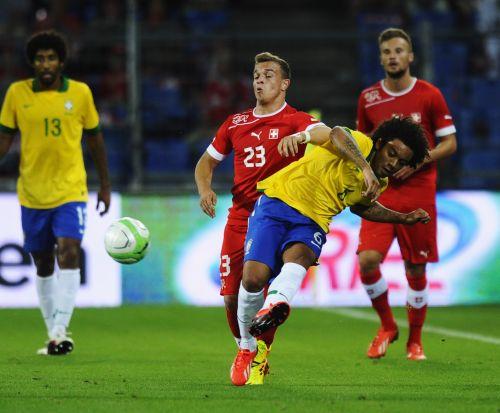 Marcelo, one of Brazil's best-known players, does not consider himself an automatic choice to start the opening World Cup match against Croatia and said all the squad knew they must fight for places.
Defender Marcelo, who has 30 caps, has consistently been one of the first names on Luiz Felipe Scolari's team sheet since the experienced coach took over the national side for the second time in November 2012.
But the 25-year old Real Madrid player said he had the utmost respect for Maxwell, the Paris St Germain defender considered his understudy for the left back spot.
"I don't feel like I am an automatic choice. If I was to say that it would be disrespectful to Maxwell," Marcelo told reporters at Brazil's training ground outside Rio de Janeiro on Thursday
"We are all in the same boat, fighting for a position, I want to play and he wants to play and we are here to help the squad," he added. "I don't feel comfortable."
Most players and fans have a clear idea of Scolari's starting 11.
His settled team is the one that lifted the Confederations Cup last year, winning five out of five matches, and it was the one Scolari fielded in training on Thursday against 11 reserves.
That team was Julio Cesar; Daniel Alves, Thiago Silva, David Luiz, Marcelo; Luiz Gustavo, Paulinho, Oscar; Hulk, Neymar and Fred.
However, the reserves, while acknowledging their task was tough, are aiming to keep showing Scolari their worth.
- Please click NEXT to read more...
Costa Rica striker Saborio out with injury
May 30, 2014 09:00 IST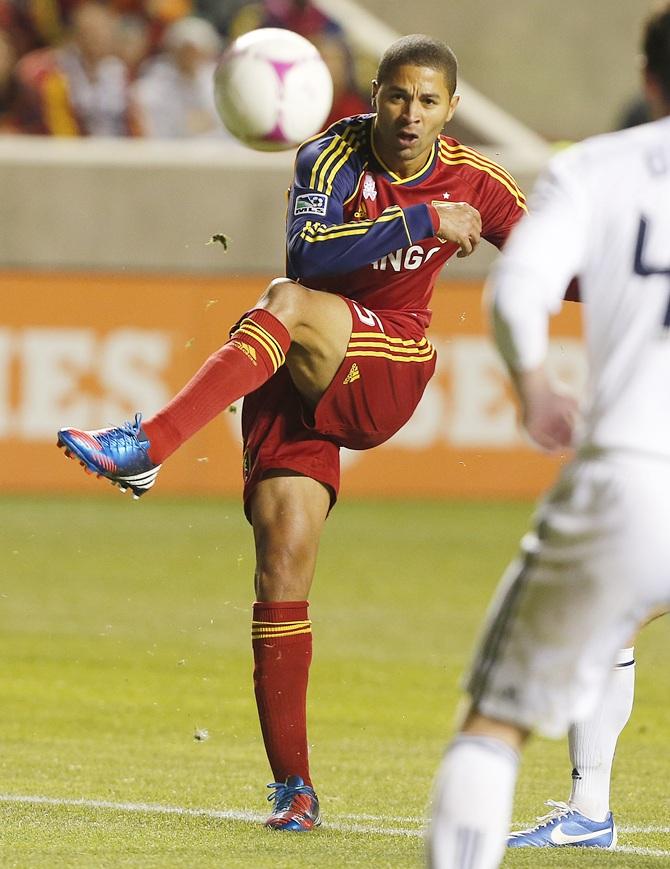 Costa Rica's World Cup hopes suffered a major blow on Thursday when striker Alvaro Saborio was ruled out of next month's finals with a fractured metatarsal.
Saborio suffered the injury in a closed-door training session on Thursday morning and coach Jorge Luis Pinto later told a news conference his first-choice forward would miss the entire tournament.
Costa Rica face England, Italy and Uruguay in Group D in Brazil.
The 32-year-old Saborio, who plays for Real Salt Lake in Major League Soccer, has scored 32 goals in 93 games for his country.