Ancelotti combines shy persona with wry smile
June 1, 2009 21:32 IST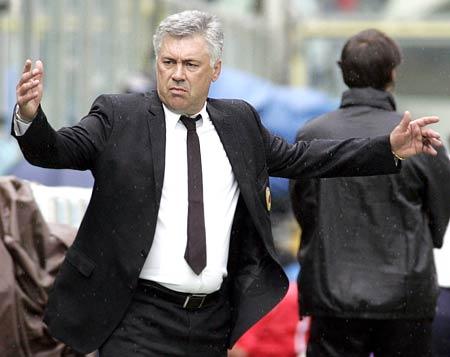 New Chelsea manager Carlo Ancelotti is well-trained in dealing with the whims of multi-millionaire footballers and club owners despite often coming across as shy and reserved.
The 49-year-old won two Champions Leagues and a Serie A title during his eights years at AC Milan and is as qualified as anyone to take the reins at Stamford Bridge.
Working under Chelsea's demanding Russian backer Roman Abramovich will differ little from having flamboyant Italian Prime Minister and Milan owner Silvio Berlusconi as a boss.
His dealings with the unforgiving British press may be trickier to start with, however, given his limited English and nervousness in news conferences.
"No one has said that I must definitely learn English," he said recently. "Anyway, I'll sort the problem out calmly."
Is Ancelotti the right man for Chelsea?
June 1, 2009 21:32 IST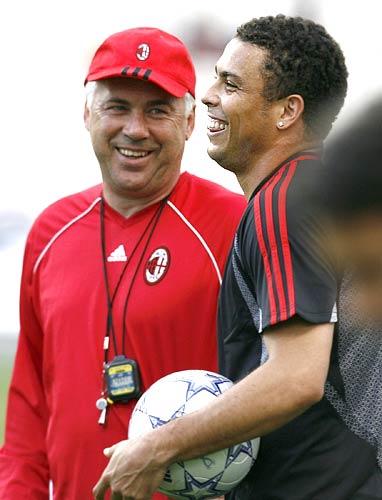 Ancelotti often mumbles even in Italian and his apparent grumpiness can turn into anger when the questions become tough.
At other times his sense of humour shines through and he barely takes any question seriously, making as many jokes as possible.
He is careful with his words though, as he has been throughout the saga of whether he would join Chelsea or not.
Ancelotti combines shy persona with wry smile
June 1, 2009 21:32 IST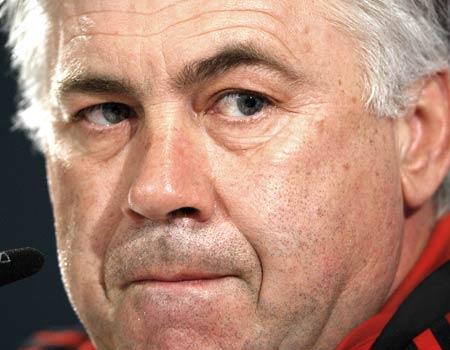 Ancelotti repeatedly said he had a year left on his Milan contract and was planning for next season, so not to upset the San Siro hierarchy.
However, he knew there was a chance he would be allowed to leave given Milan's stuttering form in the last two years and he kept Chelsea in the hunt.
Some Rossoneri fans would put the blame for Milan finishing fifth last term and a distant third in Serie A this season firmly at Ancelotti's door.
Ancelotti combines shy persona with wry smile
June 1, 2009 21:32 IST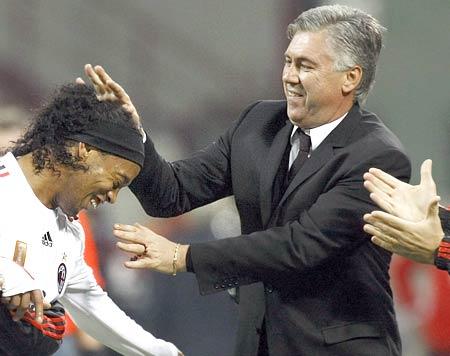 Ancelotti can be dogmatic with his tactical systems and a slowness to alter the situation certainly contributed to their failure to really challenge Inter Milan for the Italian title this season.
With a struggling Ronaldinho arriving from Barcelona, he played the Brazilian in a Christmas tree formation alongside Kaka and with compatriot Alexandre Pato up front.
It only worked in patches and when injuries finally allowed him to tweak the system and play two strikers, one of which was Filippo Inzaghi, there was a clear pick-up in form.
Ancelotti combines shy persona with wry smile
June 1, 2009 21:32 IST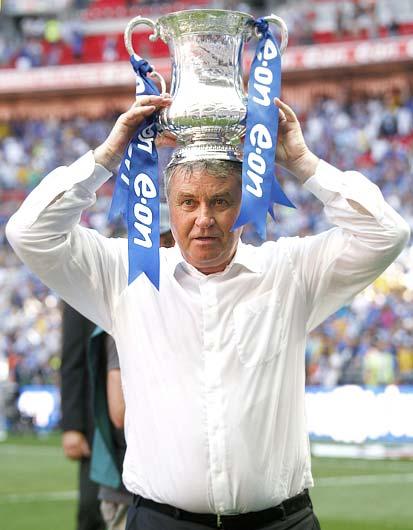 Luiz Felipe Scolari, sacked by Chelsea in February before Russia coach Guus Hiddink took over temporarily until the end of the season, had a similar problem with tactics.
As a man manager though, Ancelotti is closer to Hiddink than Scolari or Inter boss and former Chelsea coach Jose Mourinho.
He rarely rants and raves on the touchline and does not like to fuel controversy unnecessarily.
His relaxed attitude will certainly be needed as he settles in to his new job, having never worked abroad before following stints at Reggiana, Parma and Juventus prior to joining Milan.
A midfielder who played for Italy at the 1990 World Cup, Ancelotti will command respect from the Chelsea dressing room but he will be well-aware how quickly that can ebb away having publicly clashed with Inzaghi among others at Milan.