The sexiest female tennis players at the Australian Open
Last updated on: January 14, 2013 12:51 IST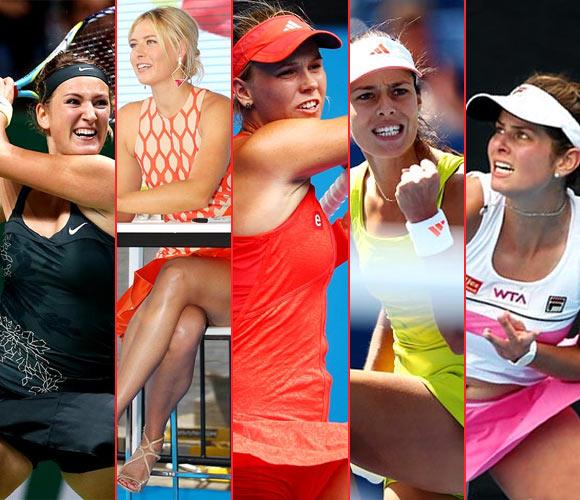 The Australian Open -- the first Grand Slam of the year, will begin in Melbourne on Monday, kicking off another busy and thrilling year of tennis.
The women's draw this year is as open as any with several players looking good to clinch the title in the two-week tournament. Defending champion Victoria Azarenka is looking to win back-to-back titles as top seed in the women's draw but will face a stiff challenge from former champions Serena Williams and Maria Sharapova.
Former World no. 1 Caroline Wozniacki and Ana Ivanovic will also looking to get back to winning ways at the Australian Open.
The women's tournament will also be keenly watched for the glamour it adds to the sport, raising the mercury further and bringing in more spectators.
A look at the some of the sexiest female players who will compete at the year's first Grand Slam event.
Click on NEXT to continue
Victoria Azarenka
Last updated on: January 14, 2013 12:51 IST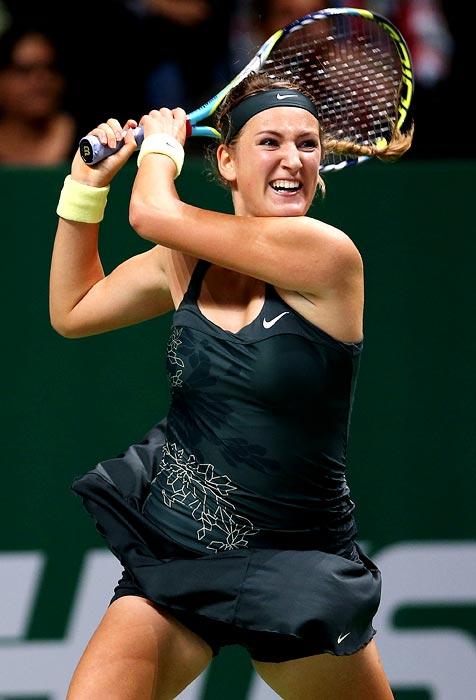 Victoria Azarenka
Country: Belarus
Seeding: 1
Grand Slams: 1

Maria Sharapova
Last updated on: January 14, 2013 12:51 IST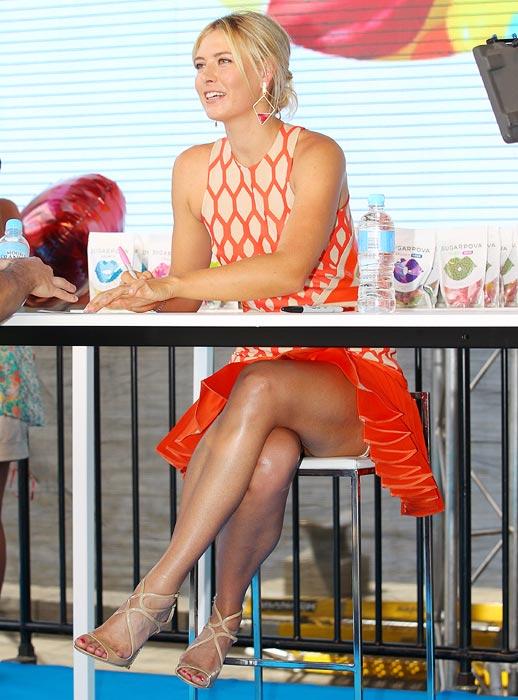 Maria Sharapova
Country: Russia
Seeding: 2
Grand Slams: 4

Caroline Wozniacki
Last updated on: January 14, 2013 12:51 IST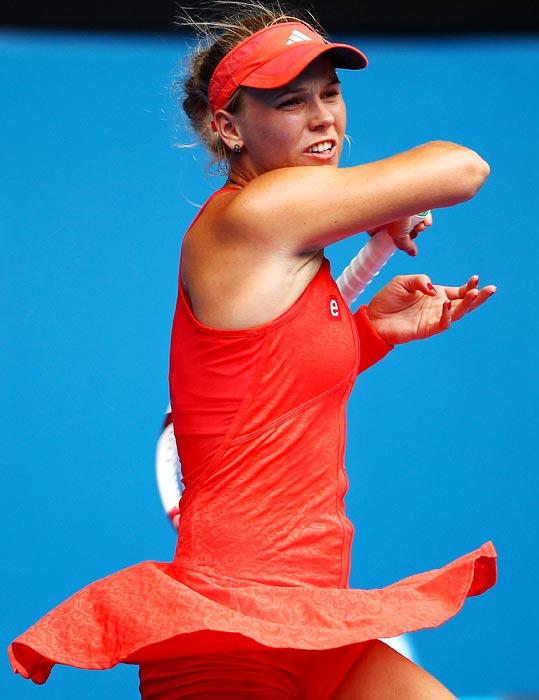 Caroline Wozniacki
Country: Denmark
Seeding: 10
Grand Slams: (yet to win)
Ana Ivanovic
Last updated on: January 14, 2013 12:51 IST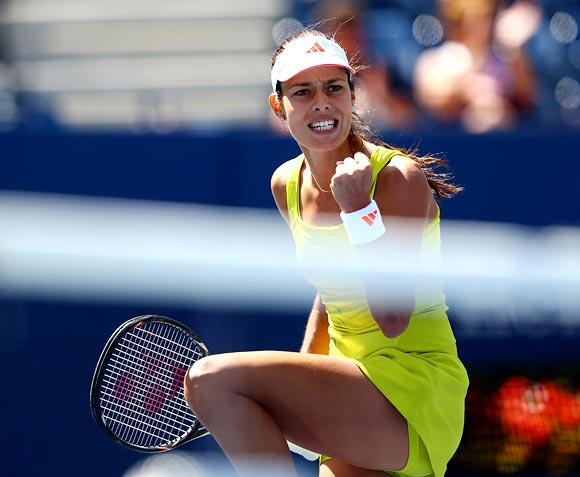 Ana Ivanovic
Country: Serbia
Seeding: 13
Grand Slams: 1

Julia Goerges
Last updated on: January 14, 2013 12:51 IST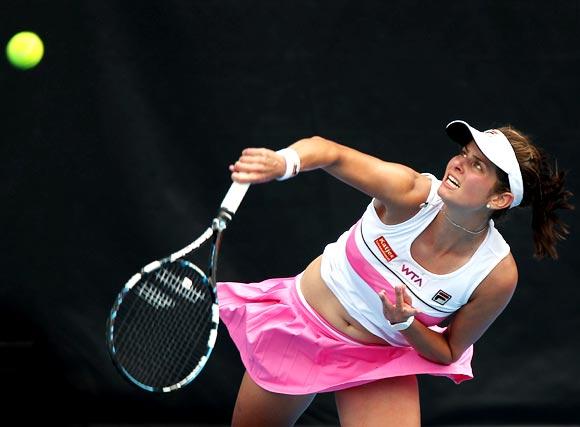 Julia Goerges
Country: Germany
Seeding: 18
Grand Slams: (yet to win)

Serena Williams
Last updated on: January 14, 2013 12:51 IST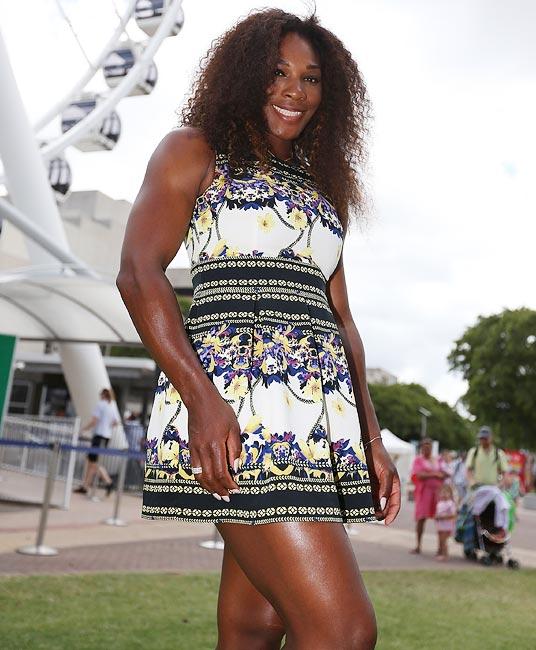 Serena Williams
Country: USA
Seeding: 3
Grand Slams: 15

Agnieszka Radwanska
Last updated on: January 14, 2013 12:51 IST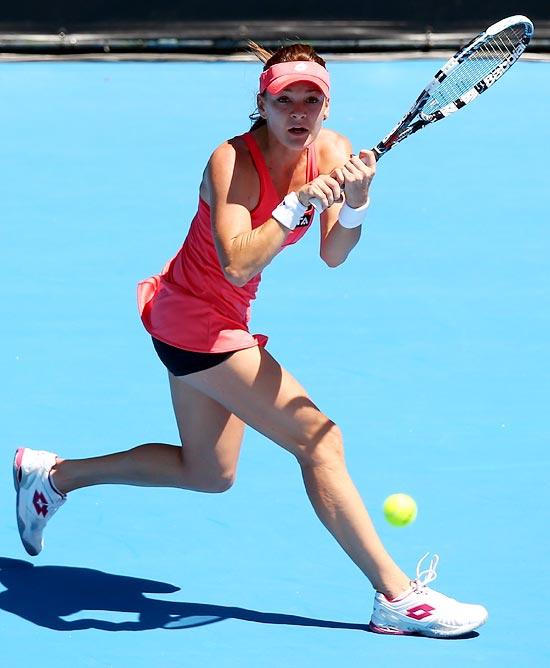 Agnieszka Radwanska
Country: Poland
Seeding: 4
Grand Slams: (yet to win)
Li Na
Last updated on: January 14, 2013 12:51 IST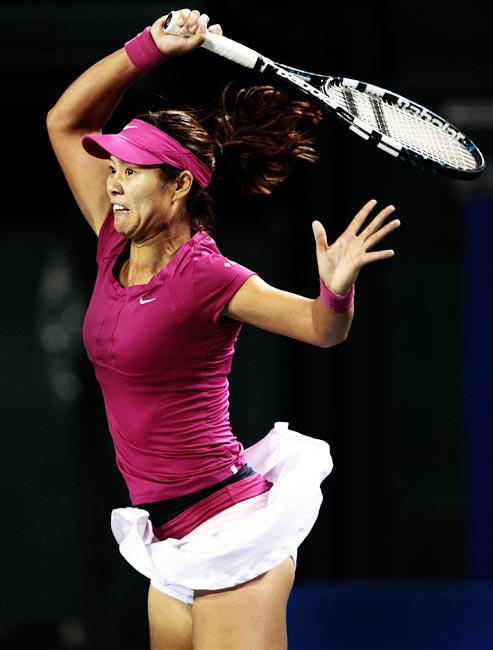 Li Na
Country: China
Seeding: 6
Grand Slams: 1

Anastasia Pavlyuchenkova
Last updated on: January 14, 2013 12:51 IST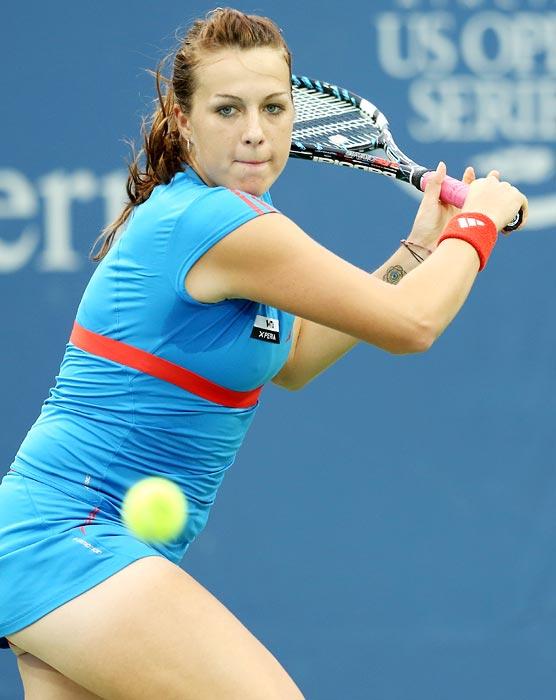 Anastasia Pavlyuchenkova
Country: Russia
Seeding: 24
Grand Slams: (yet to win)
Tamira Paszek
Last updated on: January 14, 2013 12:51 IST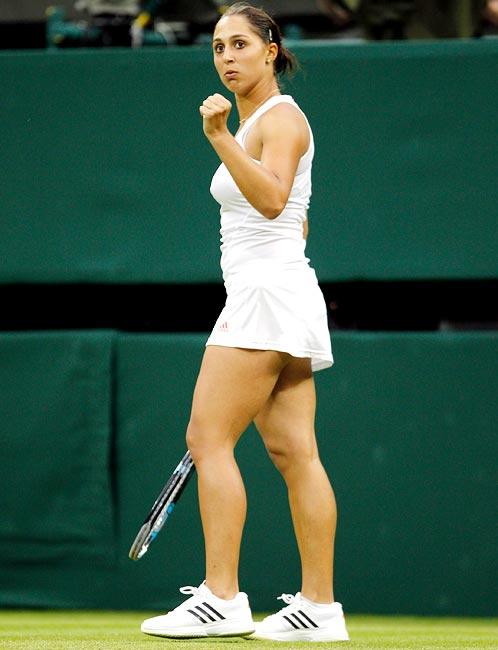 Tamira Paszek
Country: Austria
Seeding: 30
Grand Slams: (yet to win)
Dominika Cibulkova
Last updated on: January 14, 2013 12:51 IST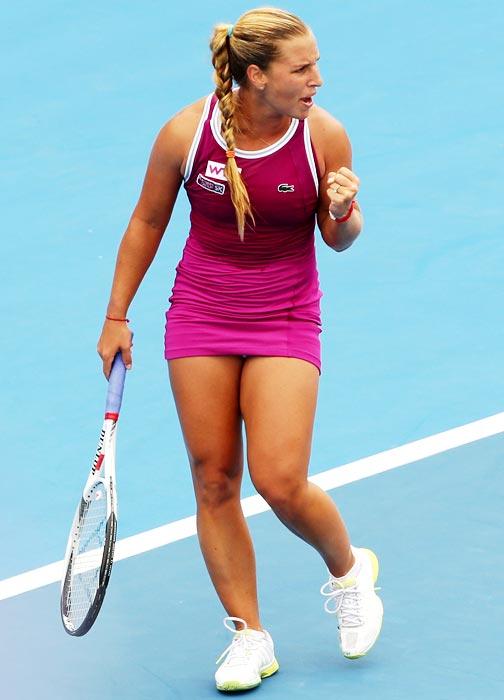 Dominika Cibulkova
Country: Slovakia
Seeding: 15
Grand Slams: (yet to win)
Sabine Lisicki
Last updated on: January 14, 2013 12:51 IST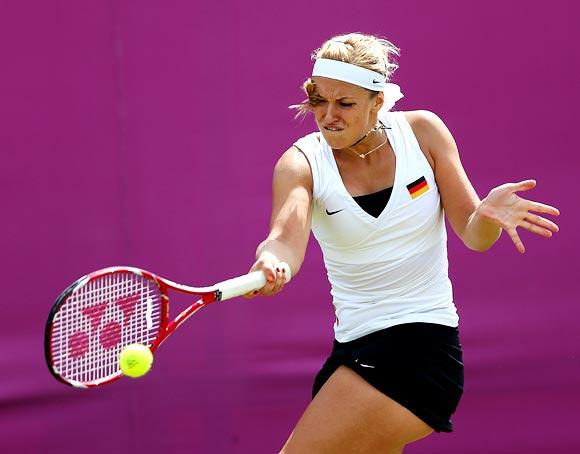 Sabine Lisicki
Country: Germany
Seeding: unseeded
Grand Slams: (yet to win)
Sorana Cirstea
Last updated on: January 14, 2013 12:51 IST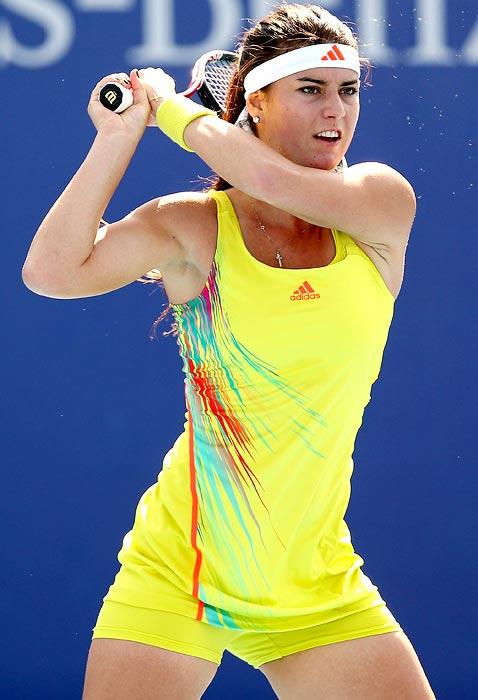 Sorana Cirstea
Country: Romania
Seeding: 27
Grand Slams: (yet to win)
Angelique Kerber
Last updated on: January 14, 2013 12:51 IST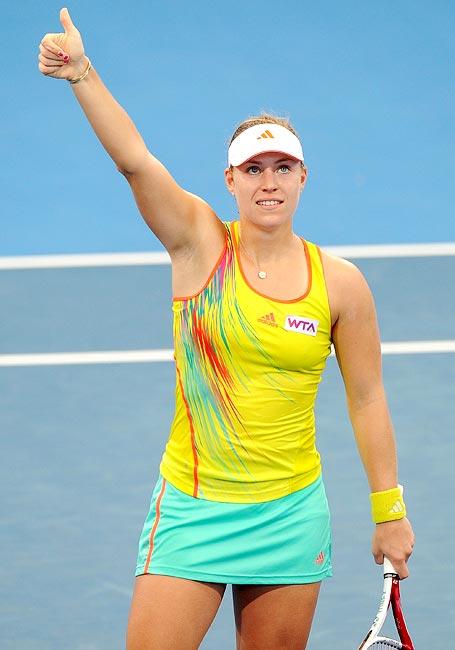 Angelique Kerber

Country: Germany
Seeding: 5
Grand Slams: (yet to win)
Petra Kvitova
Last updated on: January 14, 2013 12:51 IST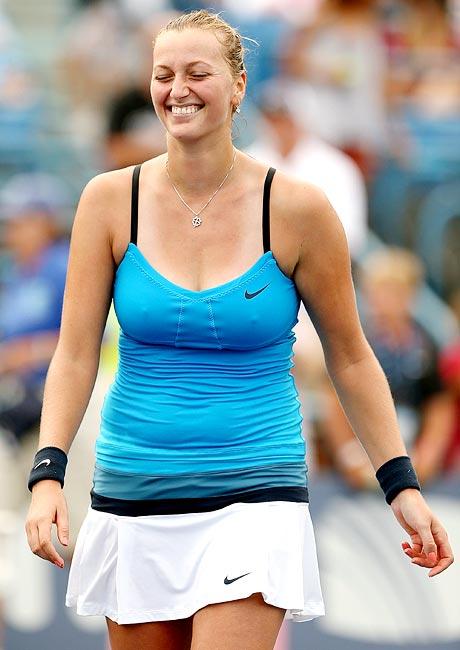 Petra Kvitova
Country: Czech Republic
Seeding: 8
Grand Slams: 1
Maria Kirilenko
Last updated on: January 14, 2013 12:51 IST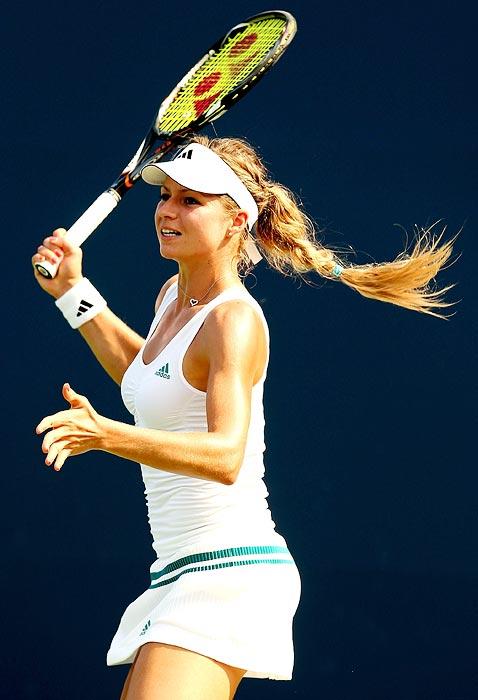 Maria Kirilenko
Country: Russia
Seeding: 14
Grand Slams: (yet to win)
Sara Errani
Last updated on: January 14, 2013 12:51 IST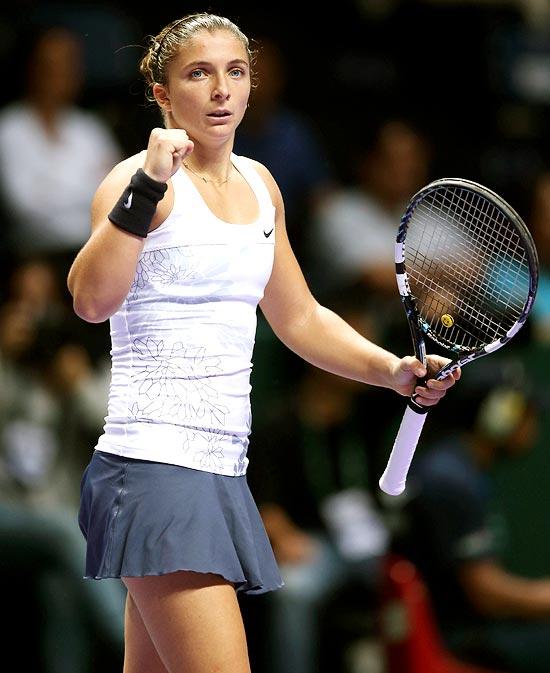 Sara Errani
Country: Italy
Seeding: 7
Grand Slams: (yet to win)

Laura Robson
Last updated on: January 14, 2013 12:51 IST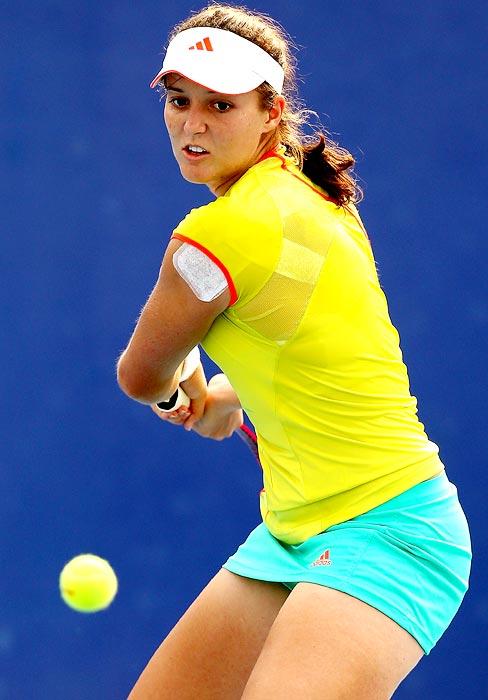 Laura Robson
Country: Great Britain
Seeding: unseeded
Grand Slams: (yet to win)

Yaroslava Shvedova
Last updated on: January 14, 2013 12:51 IST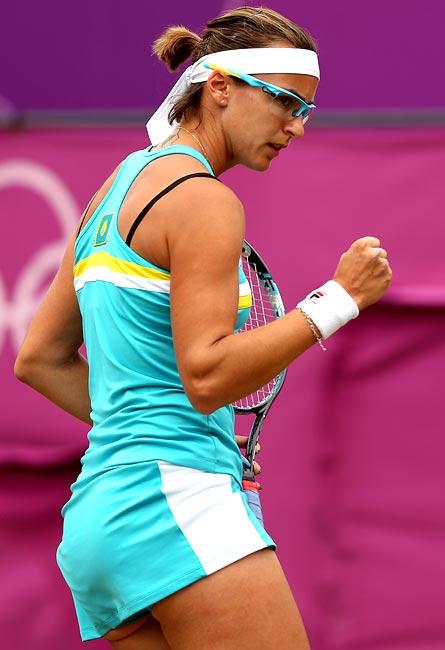 Yaroslava Shvedova
Country: Kazakhstan
Seeding: 28
Grand Slams: (yet to win)
Klara Zakopalova
Last updated on: January 14, 2013 12:51 IST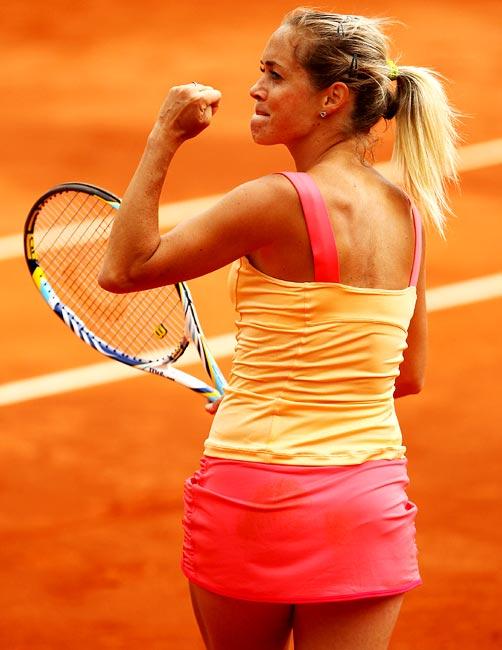 Klara Zakopalova
Country: Czech Republic
Seeding: 23
Grand Slams: (yet to win)