'Doesn't feel like I've missed a year'
January 15, 2014 14:32 IST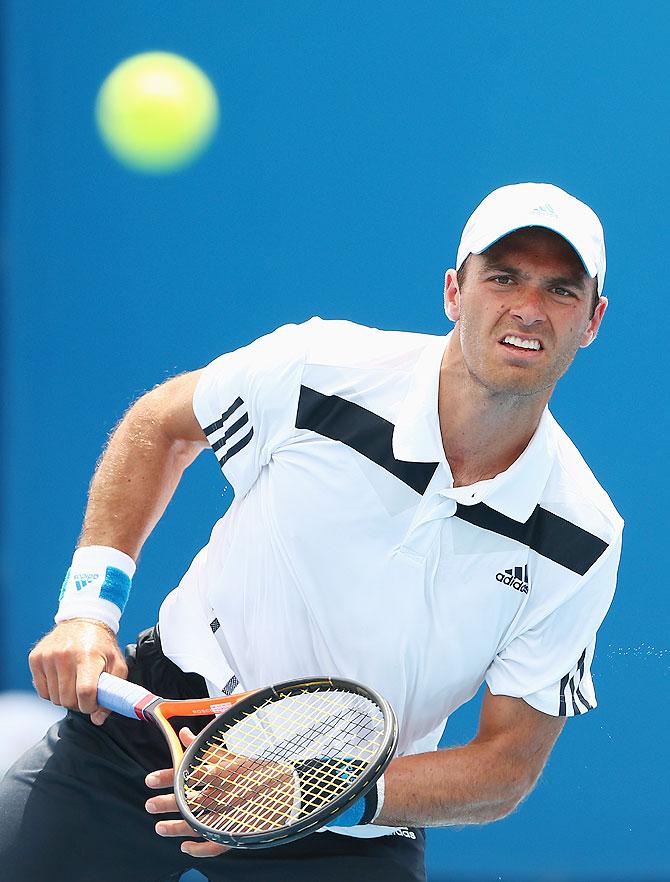 Britain's Ross Hutchins had more than most to smile about on Wednesday after he and partner Colin Fleming advanced to the second round of the men's doubles with a 6-4, 4-6, 6-0 victory over Marinko Matosevic and Michal Przysiezny.
It was Hutchins's first win since he returned to the ATP circuit after a year of undergoing treatment for cancer.
"It's been sort of a strange 12 months," said the 28-year-old, who missed the 2013 season after he was diagnosed with Hodgkin's lymphoma and underwent several bouts of chemotherapy before he was told in July he was in remission.
"I don't tend to think of it as, 'oh, a year ago I was in hospital'," he added.
"I almost think that, 'well, I've still been playing the last six or seven years and I'm back with Colin.
"I did miss the tour a lot, and especially I missed playing with Colin and hanging around with the guys and just seeing the guys that you see week in and week out.
"Doesn't feel like I've missed a year."
'I never literally once thought we wouldn't team up again'
January 15, 2014 14:32 IST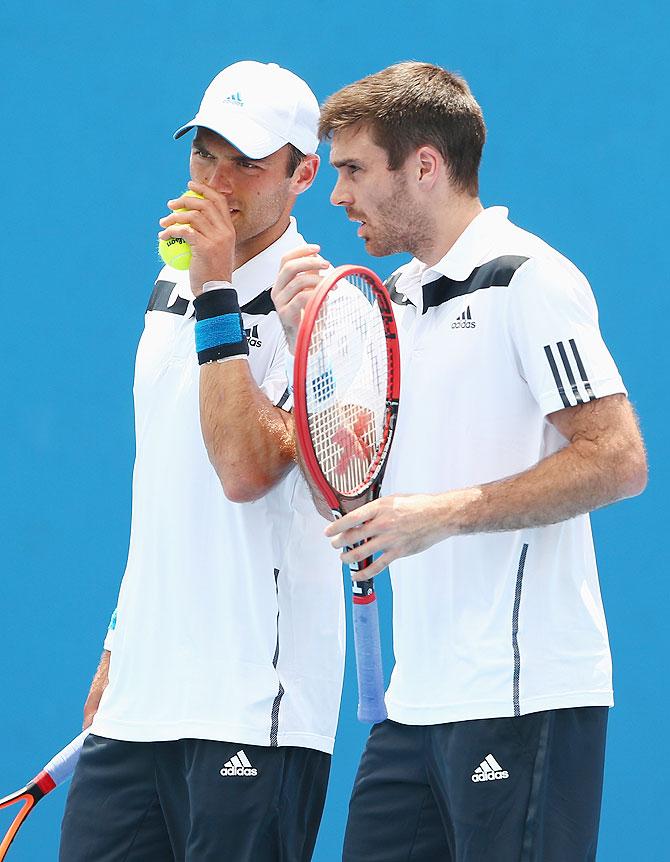 Hutchins said one of the hardest aspects of fighting the disease had been when he had hit a low point physically after several rounds of chemotherapy.
"I think normally when you have more chemo is what they say it gets tougher," he said. "So that's when I was probably struggling the most physically and not feeling my best.
"Since I have been in remission I felt actually really good, and I have built up slowly."
That return to match fitness had prompted Fleming to ring his playing partner just before the New Year and said "well, we'll team up again".
"I don't know if that was maybe naive of me or what, but I never literally once thought we wouldn't team up again."
The pair played together at Brisbane and the Auckland tournaments prior to the Australian Open, losing in the first round at each before they entered the year's opening grand slam.
'I don't want people to feel sorry for me'
January 15, 2014 14:32 IST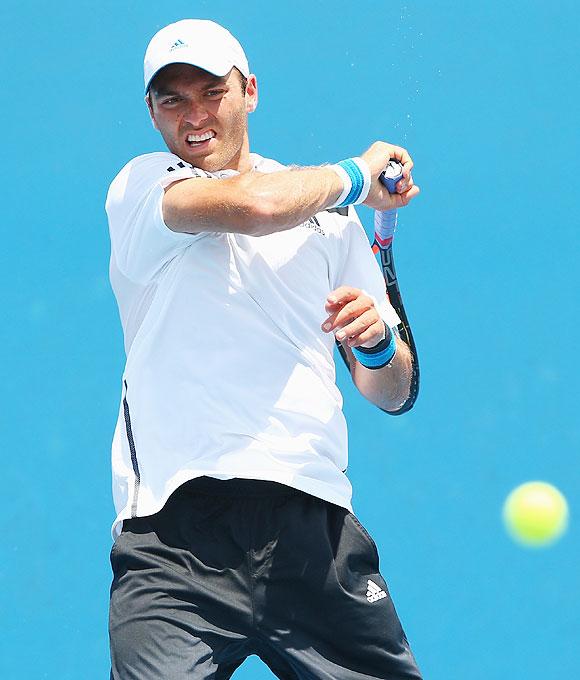 "Unfortunately, we lost our first two matches. My level probably wasn't as high as I hoped it had been," Hutchins said.
"I think we did well to dig out a win today. It was actually brilliant to be honest, and I'm loving the feeling right now."
The right-handed Hutchins had received a huge amount of support from his fellow players and had enjoyed being back in the locker room but he was keen on them now just focussing on him as a guy across the net, who needs to be beaten.
"I don't want people to feel sorry for me," he said.
"I'm like, 'no, don't. I'm a player and I want to be treated as a player'.
"I want to be treated as another player who has just as much chance to win or lose and to be ruthless out there."
Source:
© Copyright 2019 Reuters Limited. All rights reserved. Republication or redistribution of Reuters content, including by framing or similar means, is expressly prohibited without the prior written consent of Reuters. Reuters shall not be liable for any errors or delays in the content, or for any actions taken in reliance thereon.